Kate
Follow: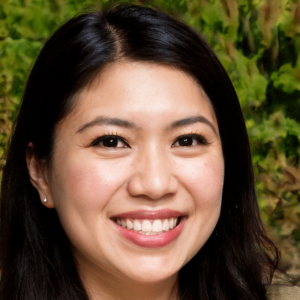 Kate
Kate worked in "The Fashion Magazine" for four years as a freelance writer and loved to consult and help people with their style. How to create your own style, how to look beautiful, and select trendy colors for your hair - these are just a few of many issues Kate will happily explain in Beezzly Beauty blogs!
---
Expertise: Beauty
Education: Bachelor's Degree in Journalism at Northwestern University | Illinois
Specialization: Hair styles, Hair care and Beauty Routines
Location: Peoria

---
Experience
She has been working as a freelance fashion journalist since 2010 for more than 10 years and has tons of personal style consultations, we are very proud that she is a Part of the Beezzly Team.
Now she is working on her tips, How to restore dried dyed hair. Explore trendy fashion style ideas, hair color tricks, tips for dyeing your hair at home, hair coloring techniques, and more topics that are systematically revealed on our website.
All of these topics are explained in detail for each of our readers to find the answer to his or her question related to beauty and fashion.
---
About Beezzly
Beezzly is a community of authors that helps people to find answers and solve their daily problems. We are happy to help you get inspiration from our blog.
We are collecting all necessary information about the household, family, cooking tips and much more with ours Beezzly Experts to make your daily life much more comfortable and convenient.
Subscribe for our fresh tips newsletter
Get free tips.
We respect your privacy.
No Spam!