If you are lucky to live in the area where you have snowy winters, you definitely never skip the opportunity to enjoy such well-known winter activities as sledding, skiing, and simply enjoying the local nature on foot.
However, folks often wonder what to wear in snowy weather if you have no snow pants.
And this issue becomes even more disturbing if you are going to the ski resort, for example, where these pants are simply a must have item!
This is why today we decided to search for the alternative types of clothes that one could wear in winter. First of all, today you will learn what to put on if you happen to have no proper pants to wear in snow, but you are going to have lots of activities outdoors.
Also, we will tell you what to wear for sledding and other winter activities in case you can find no suitable outfit in your wardrobe. And finally, you will learn what clothes are best to wear when it is snowing outside!
What Can I Use Instead Of Snow Pants?
You might be looking for proper snow pants alternatives if you decide to spend a whole day outdoors in winter sledding and having fun in snow, but when you reach the wardrobe, you suddenly realize that there are no snow pants there!
And what shall you do now?!
First of all, don't worry and don't stress. Deep breath in, deep breath out.
All right, now, let's think about what exactly you need those pants for. It's clear that, if you are packing your suitcases to go to a ski resort, you surely need special ski pants! Since without them, skiing will be simply impossible and even dangerous!
On the other hand, if it's not for skiing from wild slopes and you just want to go out and spend a nice day out in a local park with your family making snowmen with your kids or having fun in snow, you might want to consider alternative options of your winter outfit, not exactly snow pants.
This is why, depending on your purpose, we are going to provide you with several alternative solutions on the choice of clothes if you don't have snow pants.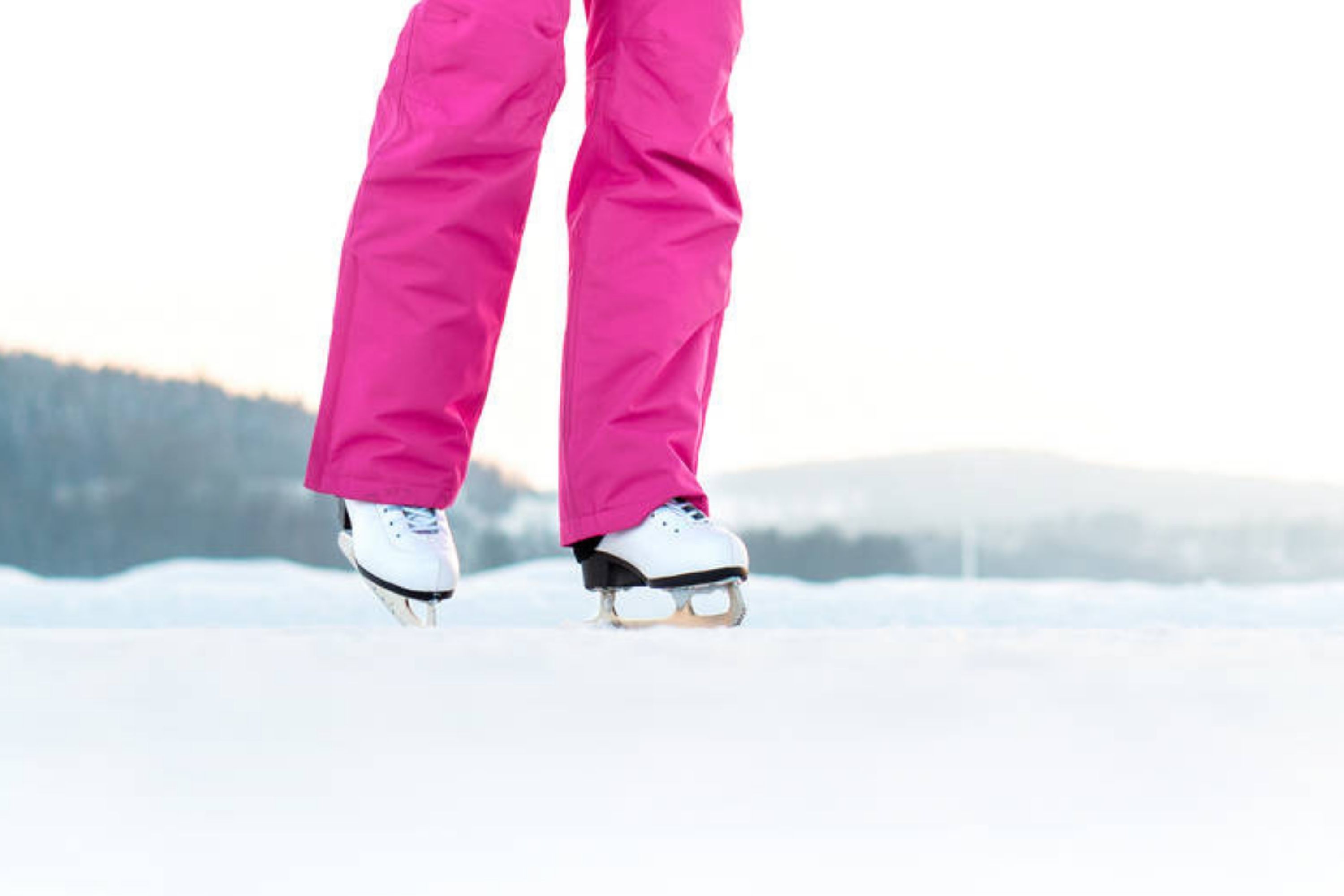 What to Wear Skiing If You Don't Have Snow Pants?
Let's start from skiing since this is the most popular winter fun that so many people enjoy during their vacation and winter holidays. Of course, if you go skiing every winter, you probably already have ski pants and so you don't need this information we are about to give here.
But if you are a skiing freshman and you are going to handle the slopes for the first time, you might find it useful!
So, what to wear skiing if no snow pants are at hand? We have a few options to suggest you.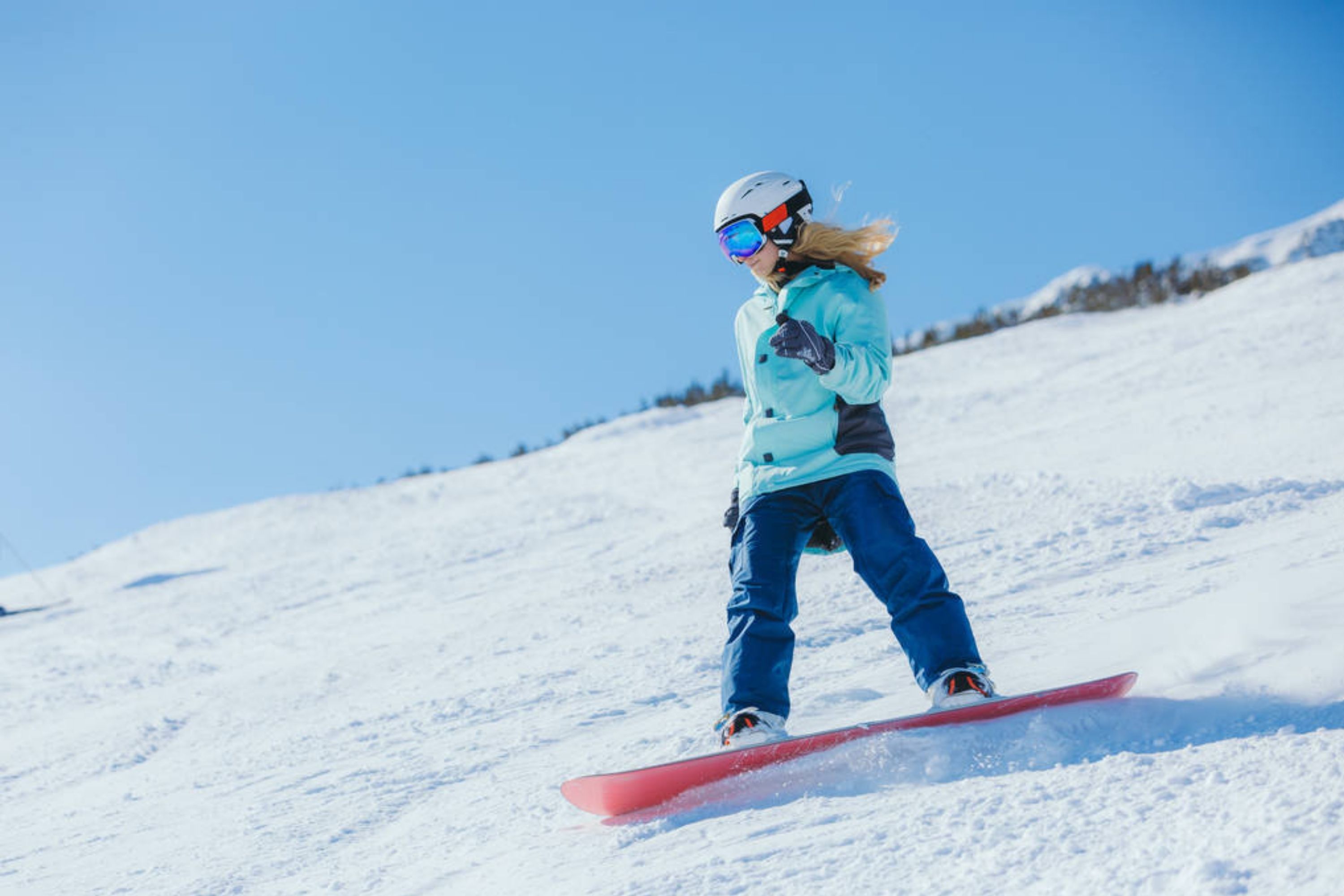 Related: How to Fix Heel Slippage In Boots?
Wind Pants
Skiing without snow pants is possible if you have a pair of nice wind pants. As the name suggests, wind pants are made to help the wearer minimize the impact of harsh windy conditions.
For a pair of wind pants to be ski-ready, they would need to have high wind insulation at the very least.
As you can, or can't, imagine, winter skiing mountain ranges can be extremely windy, and blizzards can emerge from anywhere at any time.
Porous pants could leave you exposed to some serious chills, which could lead to colds or even pneumonia.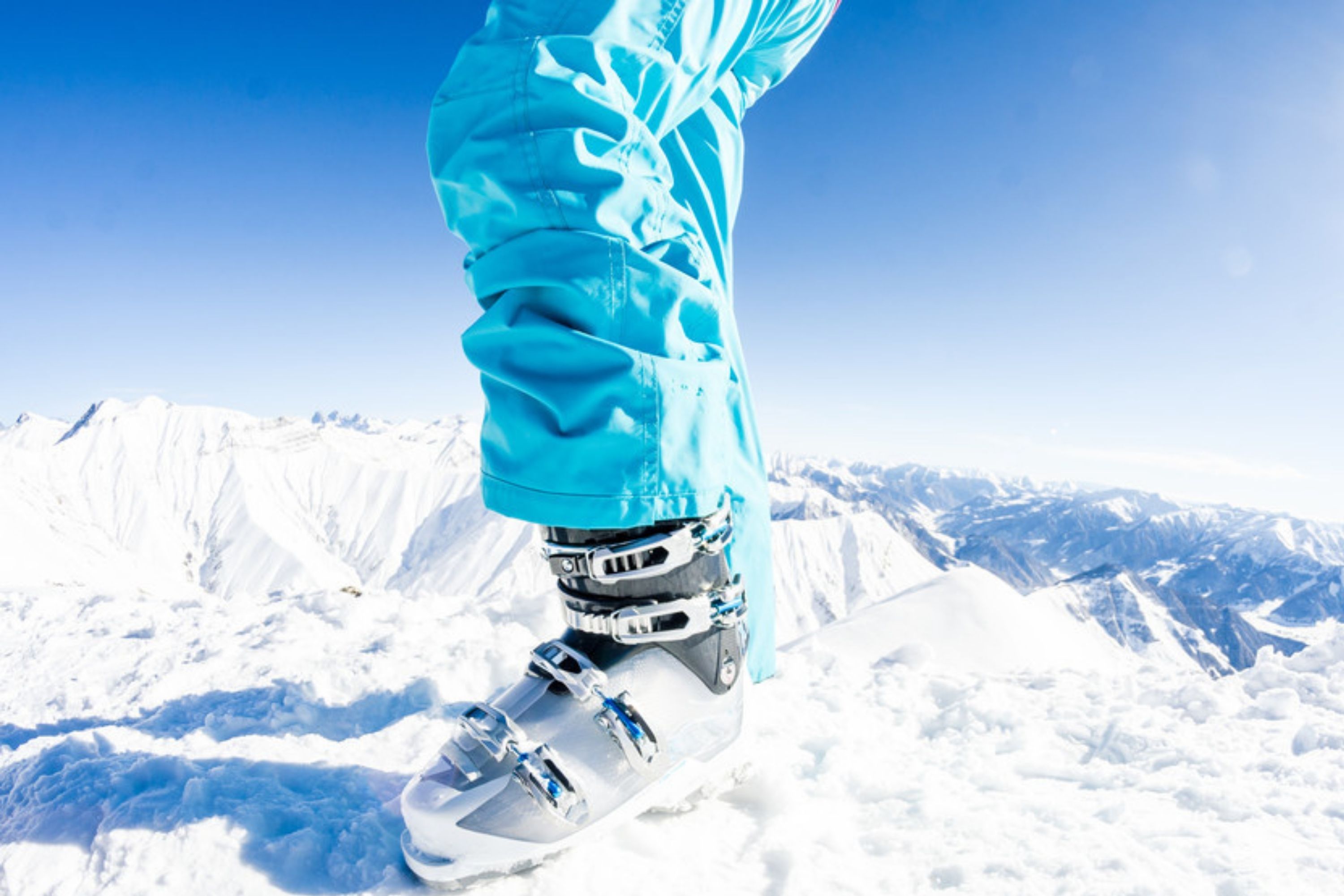 Related: All You Ever Wanted to Know About How to Take Care Of Your Clothes
Consider Regular Rain Pants
Surprised? However, rain pants can also become a suitable and very helpful alternative to ski pants!
See, for skiing, it is highly recommended that you make use of pants that are somewhat water resistant, although waterproof is still the best.
Snow, of course, is simply frozen water, and, as such, it always has the potential to soak into any absorptive material.
For beginners at least, waterproof pants are almost non-negotiable. Regular ski suit pants are, as a matter of fact, waterproof to allow skiers to simply focus on skiing and having fun.
But if you don't have them, you should not forget about the rain pants since they also have this feature.
While wearing them, you will stay dry, warm, and happy enjoying the skiing process instead of worrying about your wet and frozen butt!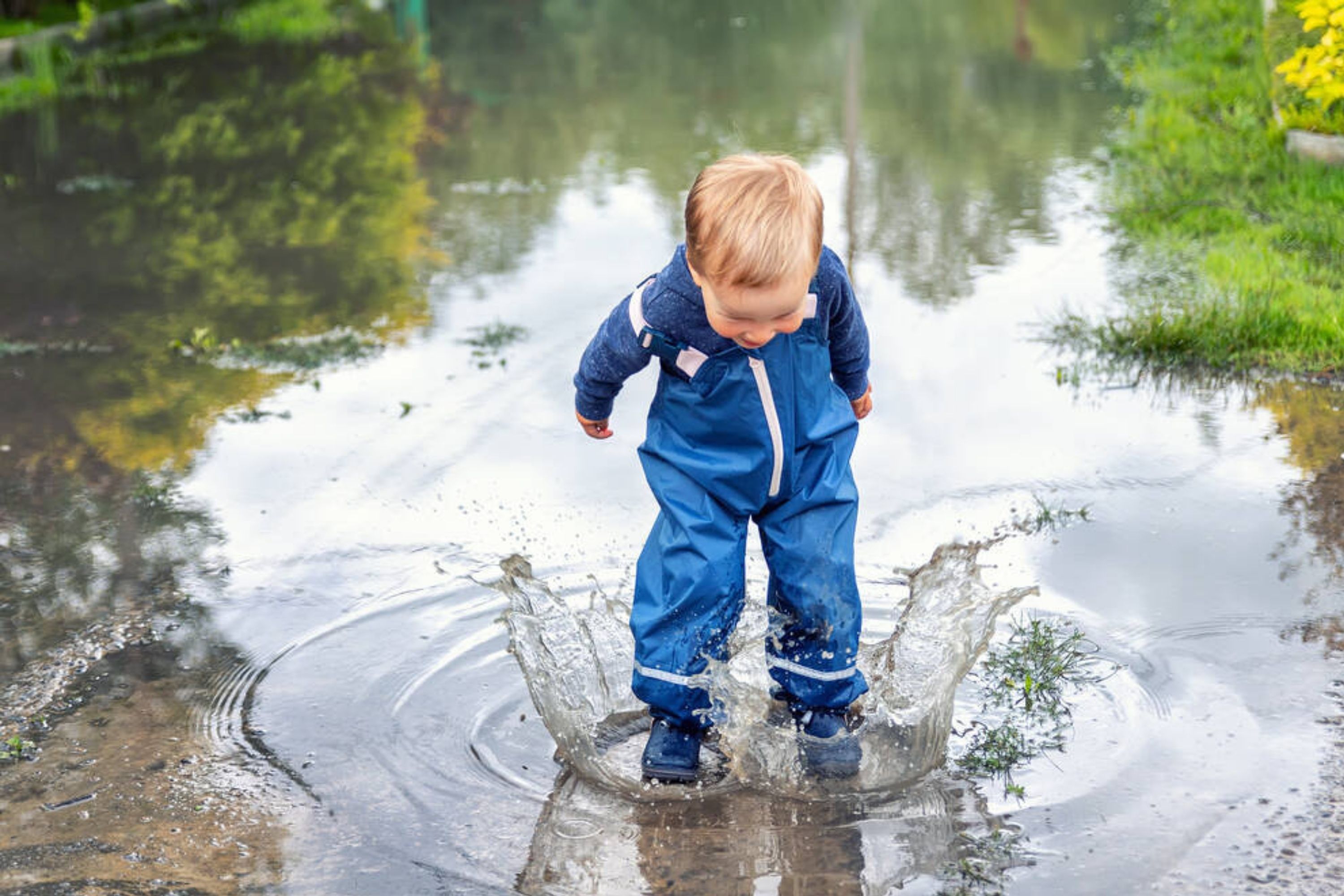 Fleece Pants
If you are not going to conquer the highest and the most difficult ski slopes, and all that you are going to do is to train your skiing skills on the safest ones, we would suggest you wear regular fleece pants.
Yes, you might be surprised since fleece seems quite thin and not quite a reliable material for skiing.
However, let's dig a bit deeper. The material is hailed for its capacity to trap the wearer's heat, as well as its lightweight and flexible nature. It is much lighter than wool, the material it is most often compared to.
However, fleece's most notable property is its incredible moisture resistance. And although it is fuzzy like wool, the fleece's plastic composition makes it far less absorptive.
You should choose fleece pants that have a TPU outer layer since the TPU serves as an anti-element membrane, as it is waterproof and highly wind resistant.
The TPU doesn't even allow the soil to cling to it either but, at the same time, it is very breathable and light.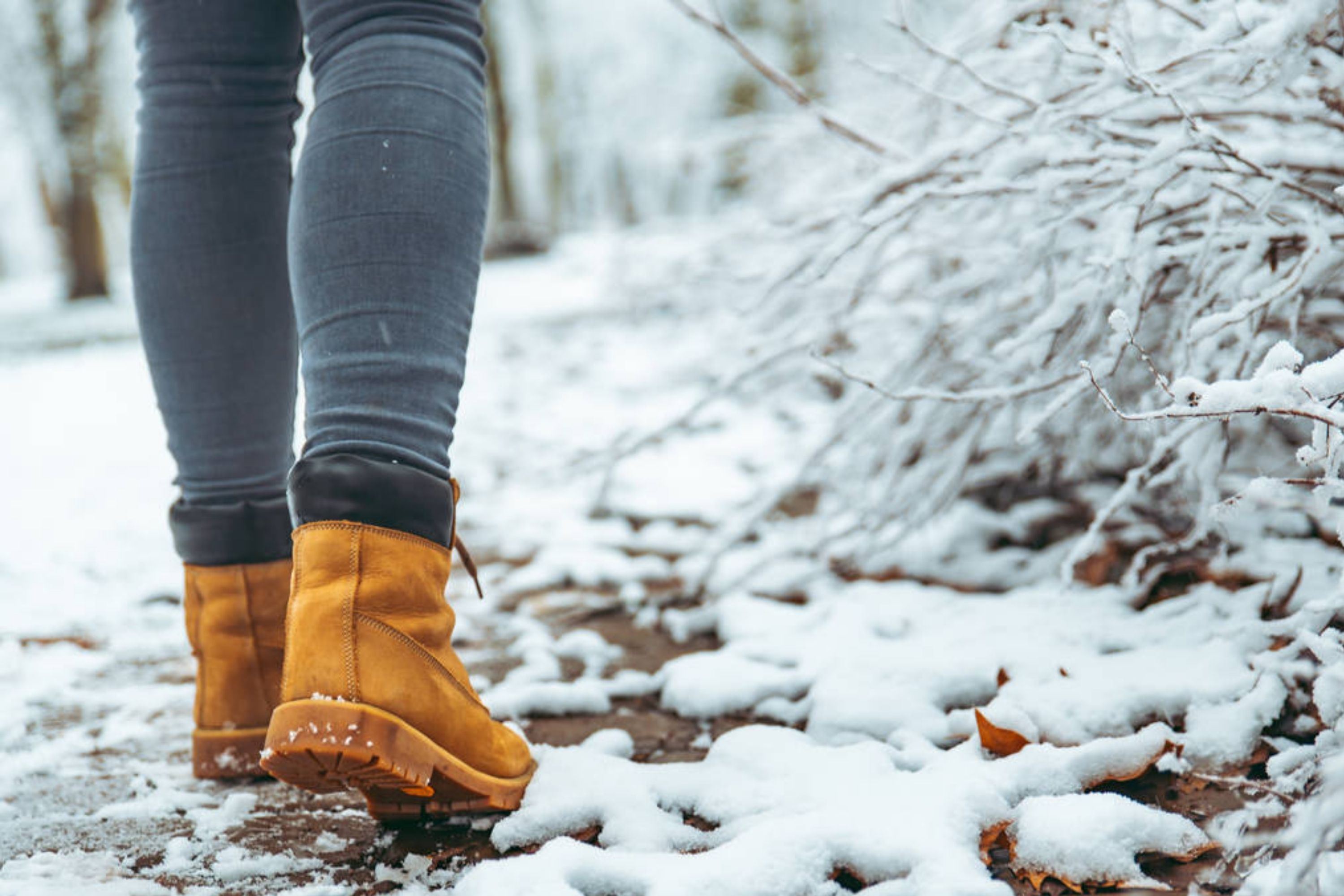 Tactical Cargo Pants
Of course, not all cargo pants will work for skiing, but if you manage to find the proper type of them, these pants can easily be used for skiing. What does that "proper type" mean, you might ask?
Well, you should look for the tactical cargo pants that have three layers. Like this, you will be better protected from weather and elements.
Also, it would be great if you find pants that are scratch-resistant!
Those will be super useful for you when trying to cope with the snowy slopes since – we assure you! – you are going to fall quite many times! Well, unless you are a professional ski master!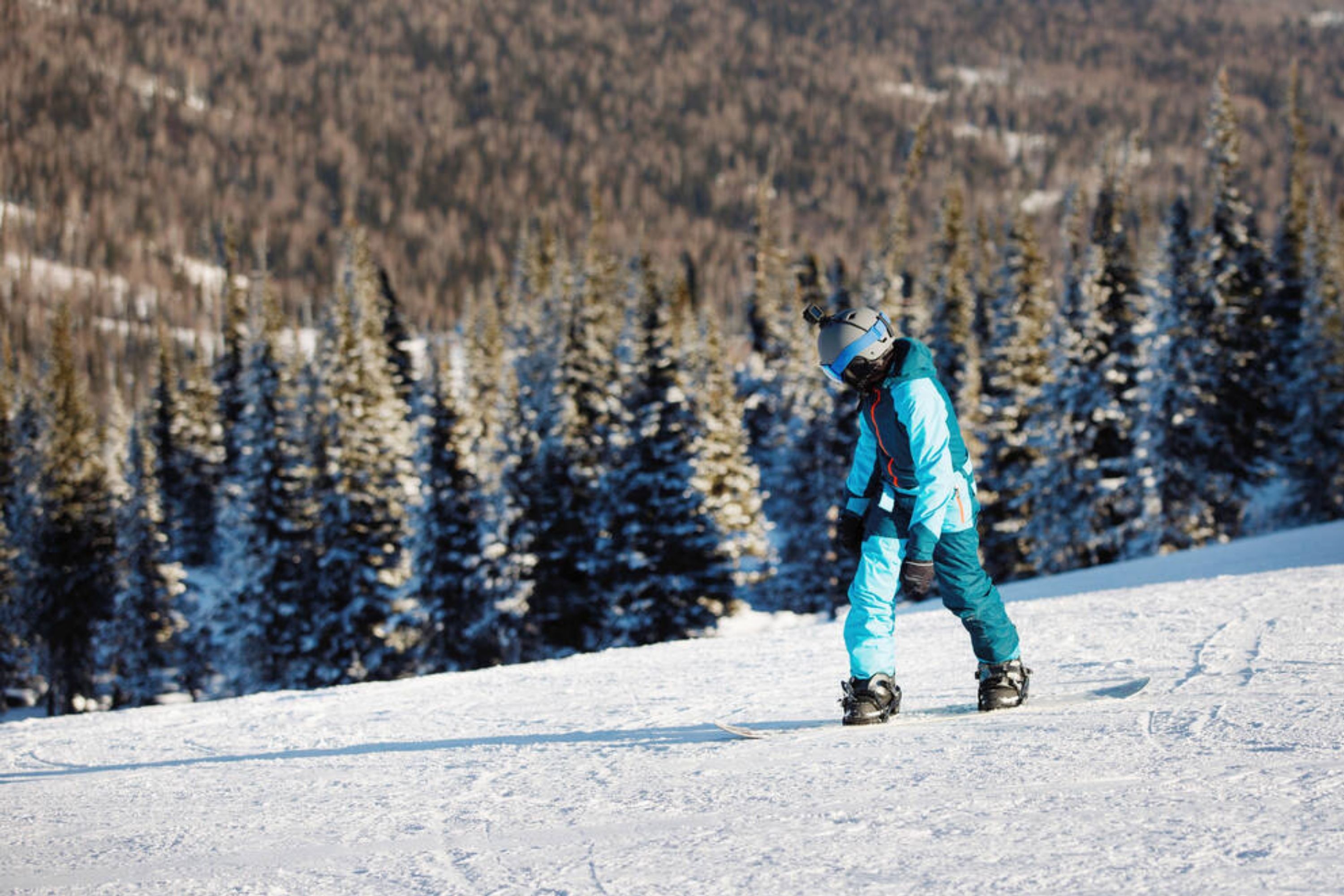 What to Wear to Play In the Snow Instead Of Snow Pants
You might be looking for an alternative to snow pants, not only when you are going to spend a few days on snowy mountain slopes mastering your skiing skills.
A simple walk in your local park can also put you face to face with this issue! Especially on a very snowy day.
So if you know that you are going to have fun in snow and you still want to stay warm and dry, we can suggest a few alternatives to you to choose from:
Rain pants
Wind pants
Fleece pants
Sweatpants
Fishing waders
All of them can serve as a snow pants substitute, but if you are looking for something waterproof rather than just water resistant, we would recommend you pay close attention to rain pants or fishing waders! In those, you will stay dry for sure, even if you are buried in a snowbank.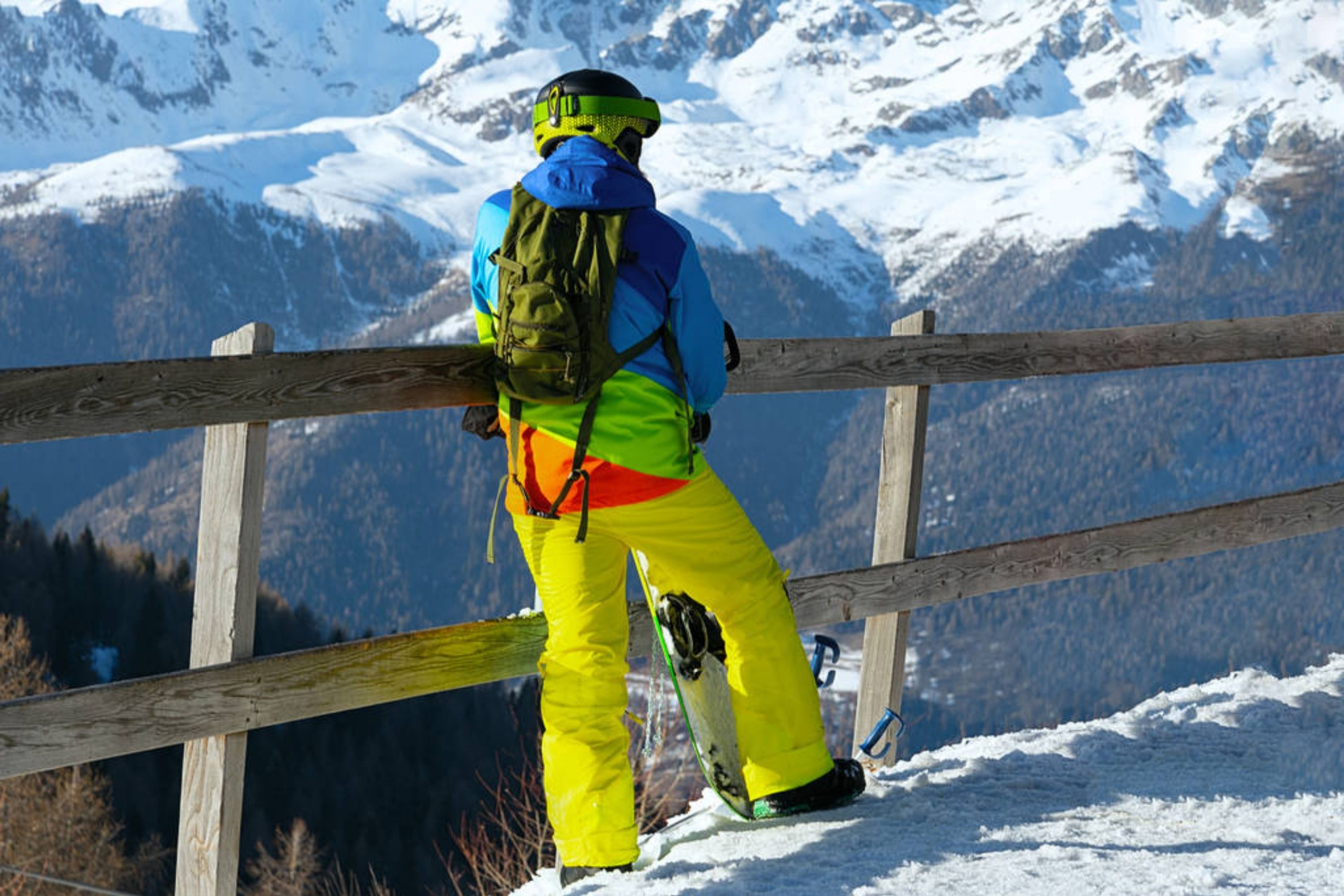 Sledding Substitute Clothing For Snow Pants
Sledding may seem to be an activity that is much less "hazardous" for you in terms of wetness than skiing, but winter is winter, and you can't tell for sure.
If there is a lot of snow outdoors, and you decide to go sledding (especially if you go with your kids or your friends!), believe us – you will get wet!
So our basic advice will be the following: think about how actively you are going to sled. If it's just going to be a ride or two, then it is fine if you put on your jeans or leggings.
However, if you are planning to take everything that winter offers to use and you are going to make use of that snow to the most, then you should consider something more durable and water-resistant.
For example, your wind pants or even rain pants can be a great alternative! For your children as well, by the way.
And since we have told you what options you can choose from in case you have no snow pants, we suggest you also find out what types of trousers should be avoided in winter unless you want to catch a cold.
7 Tips on How to Dress for Skiing
Pants You Should Not Wear In Winter
If you are one of those who enjoy winter and snow, and you never skip a snowy day and you go skiing or sledding, or even simply walking, you surely want to stay warm, dry, and protected from wind while you are outdoors.
This is actually why everyone would tell you that wearing wind-protective and waterproof clothes is a must during this time of the year.
And this is also why we would like to remind you what types of pants should not be worn.
Jeans
Cotton pants
Sweat pants
See, wearing jeans is a bad idea for most people because denim is cotton, which is extremely absorptive. Cotton is enemy number one in the icy wilderness, as it soaks in the freezing snow and adds excess weight to your person. The same reason works for any pants that are made of cotton in fact.
Skiing or sledding in sweatpants is usually a bad idea as well because of the pesky absorptivity of most cotton varieties.
So, if you have to wear sweatpants simply because there is nothing else you have at hand, we would recommend you put on two pairs. No jokes! Like this, you will be better protected from wind and snow.
But anyway, these three types of trousers are not the best options for the winter activities. So consider finding time and buy proper snow pants instead.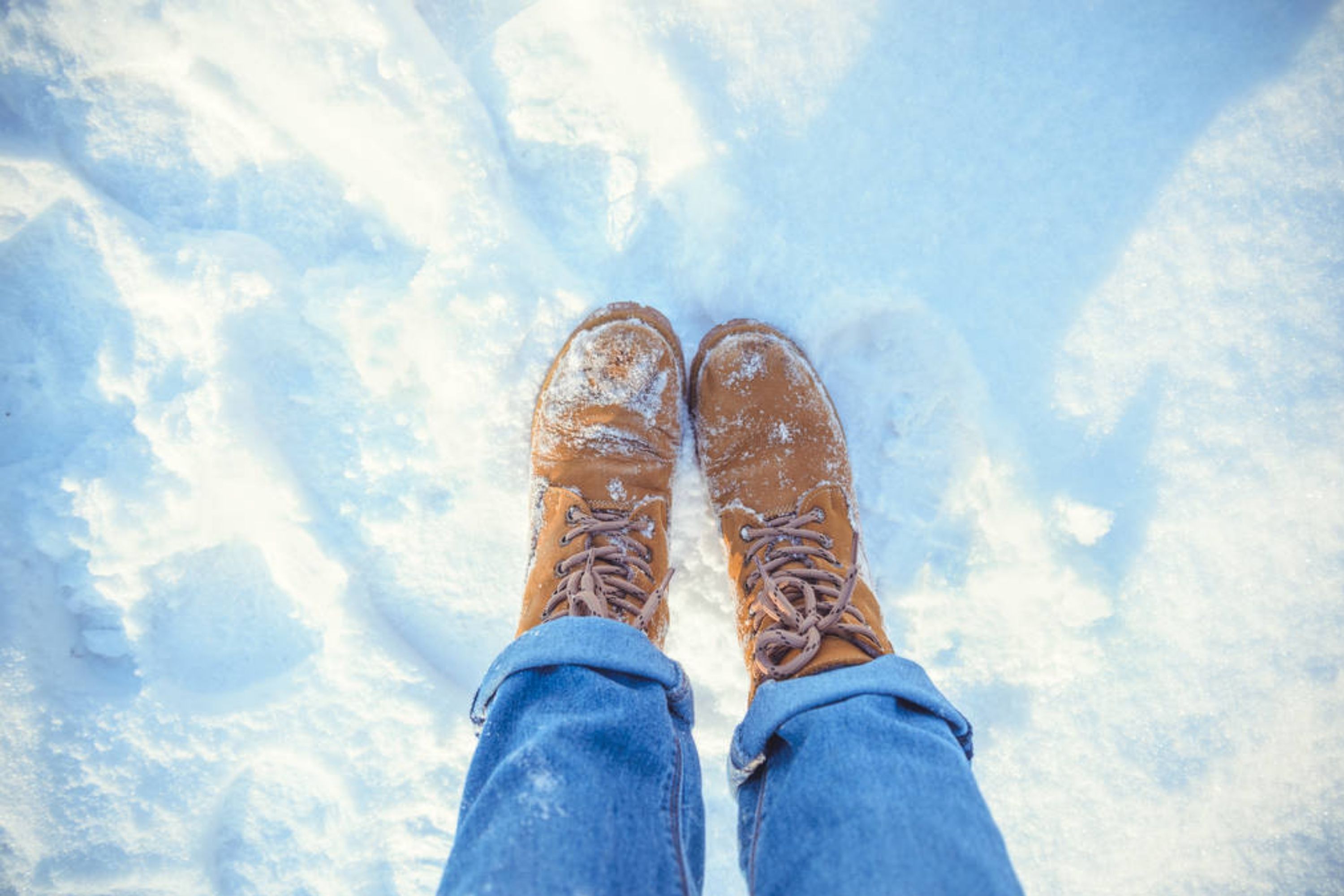 How to Dress For Snowy Weather? General Outfit Recommendations
Of course, it might depend on what sort of weather you have during the winter in your area, but if you regularly have snowfalls and thus your winters are snowy and frosty, you might be wondering what kind of pants to wear in snow.
And in general – how to wear to not get cold?
It is a good idea to learn what to wear when it snows since quite many people still make common mistakes when going out for a walk when there is a lot of snow outdoors.
They decide that, the more layers they put on the better, but it always ends up with them getting too sweaty, freezing, and catching a cold!
Of course, layers are important in winter, but it also matters what those layers are! So we suggest you check out what clothes you should put on yourself before your trip to the snow.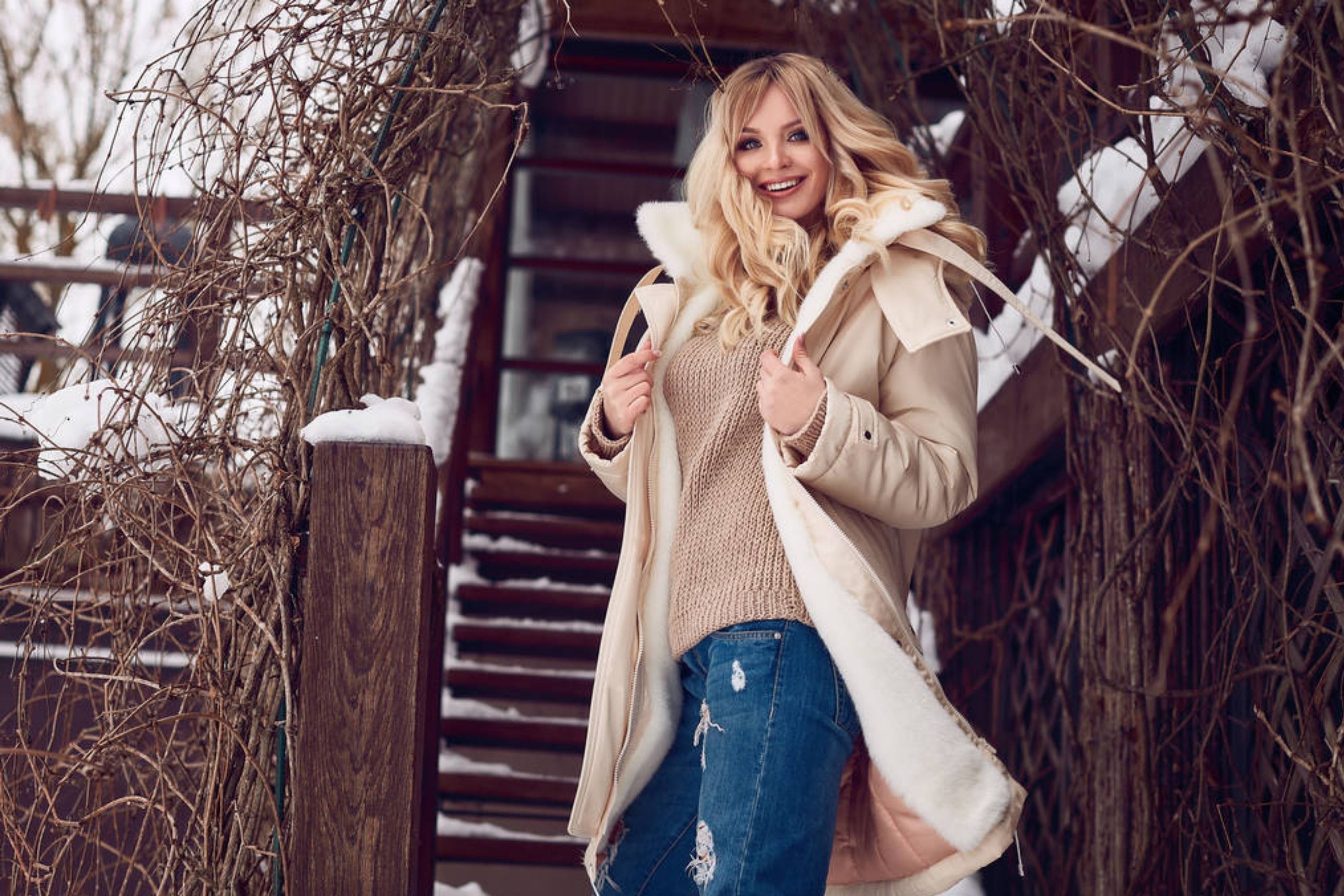 Begin With an Under Layer
Lightweight, breathable underlayers, such as thermals, fleece and merino wool are essential for keeping you warm and dry during those really icy, cold days.
If your outer layer were to get wet from either falling over or from constant snowfall, the last thing you would want is for it to soak right through to your skin.
You would freeze, and that's why this layer is so important for both top and bottom.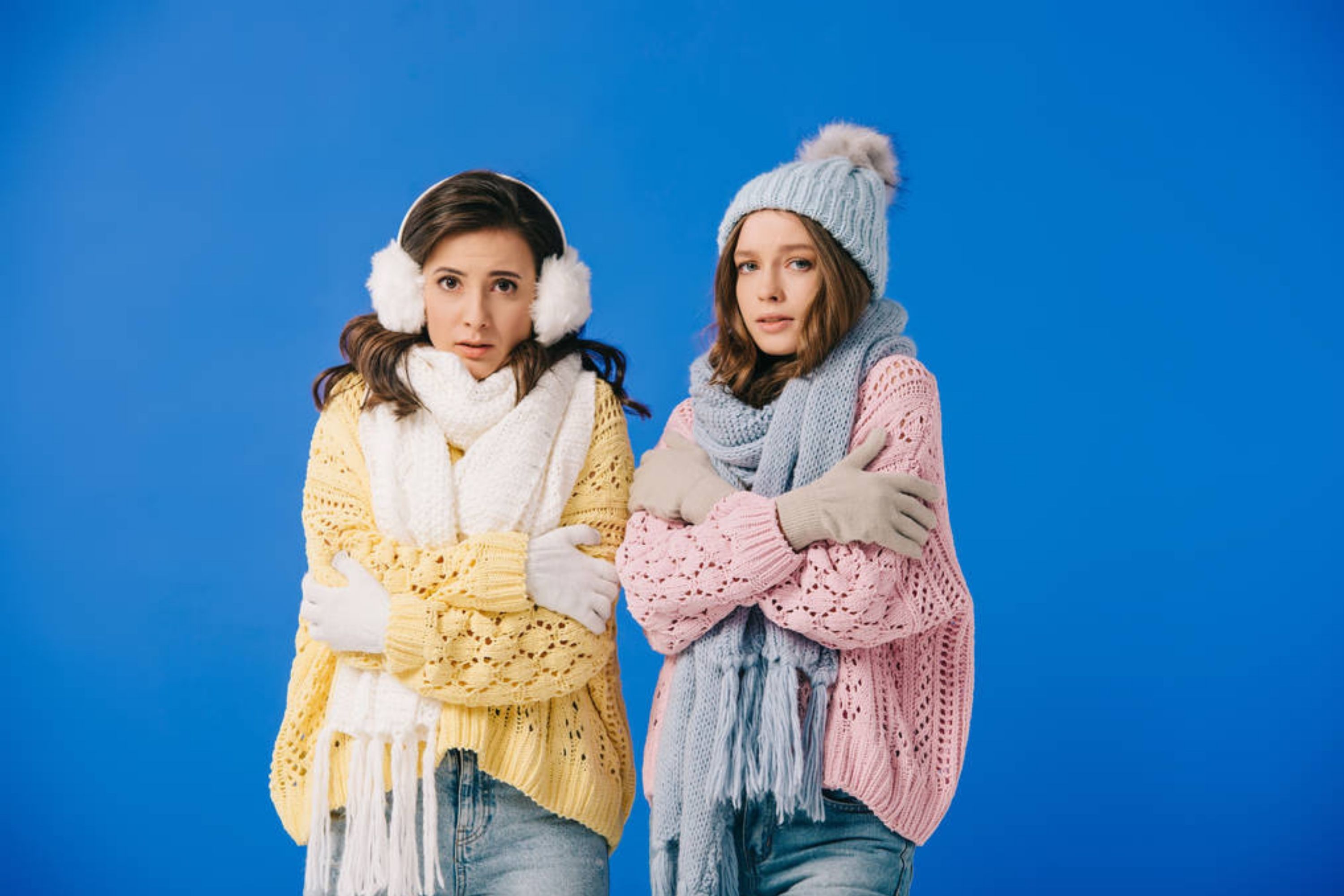 Remember About Warm Layers
The last thing you want is to keep piling on clothes before you realize you can't move.
Selecting the right quality gear is important – it will allow you to move freely while protecting you from the constant change in weather conditions.
This layer is called an insulating layer. For this, you can choose between a sweater, a turtleneck, or an insulating shirt.
Anything that's designed to keep you warm. Any vests or hoodies are also great alternatives.
If the weather is particularly cold, a fleece layer or soft-shell jacket is essential. If you find yourself getting too hot, wearing underlayers with zippers makes it much easier for you to remove items of clothing, without having to take everything else off.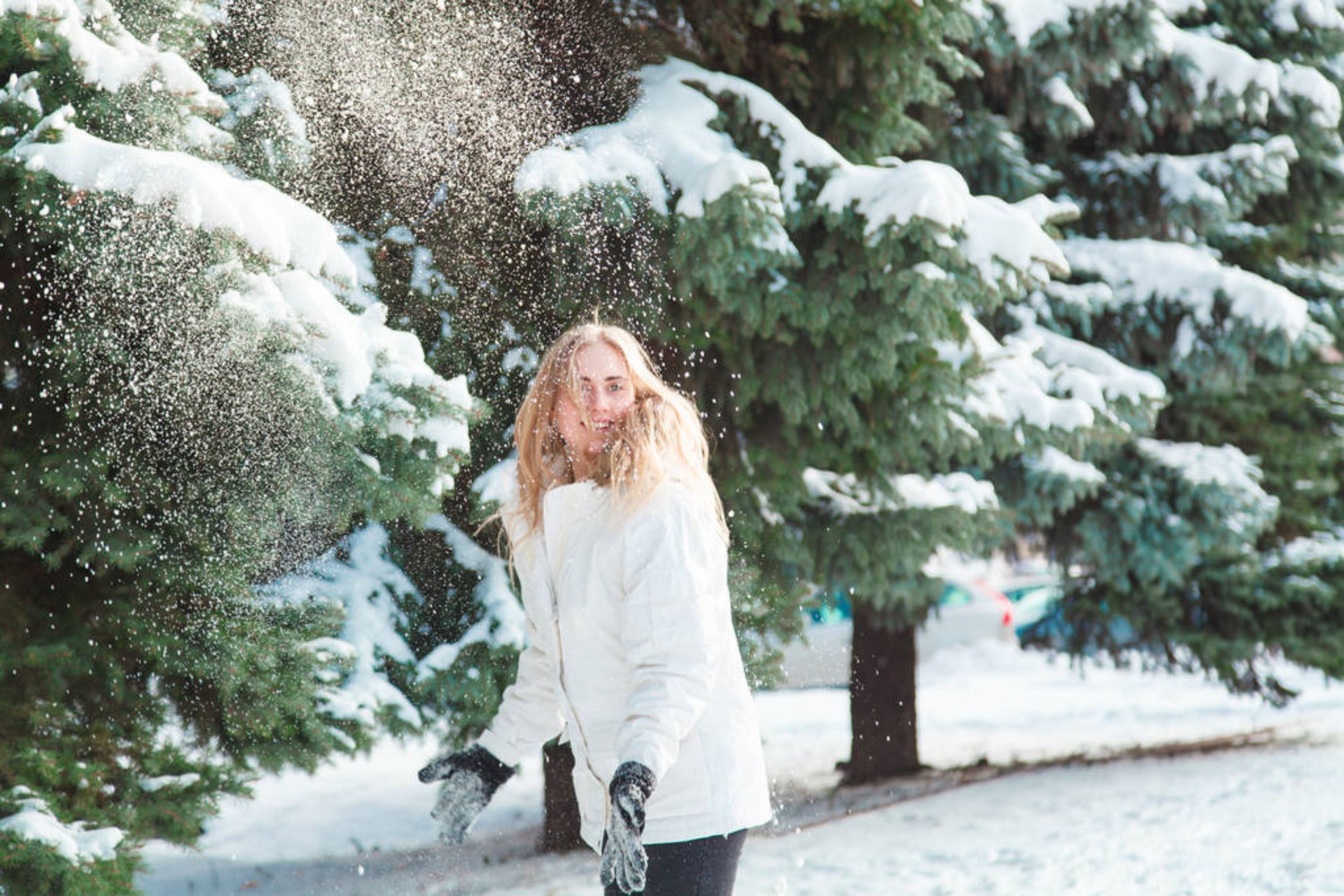 Choose the Right Top Layer
The most important layer you will own is your outer layer, your ski jacket, and pants. This is where you can choose your style, just so long as it's warm.
Your main jacket and pants are insulated and usually waterproof, helping protect you from the wind, snow, and rain that you might incur.
You can choose from a range of different styles for both jackets and pants, but I suggest you look into gear that is waterproof, breathable, windproof, and seam-sealed.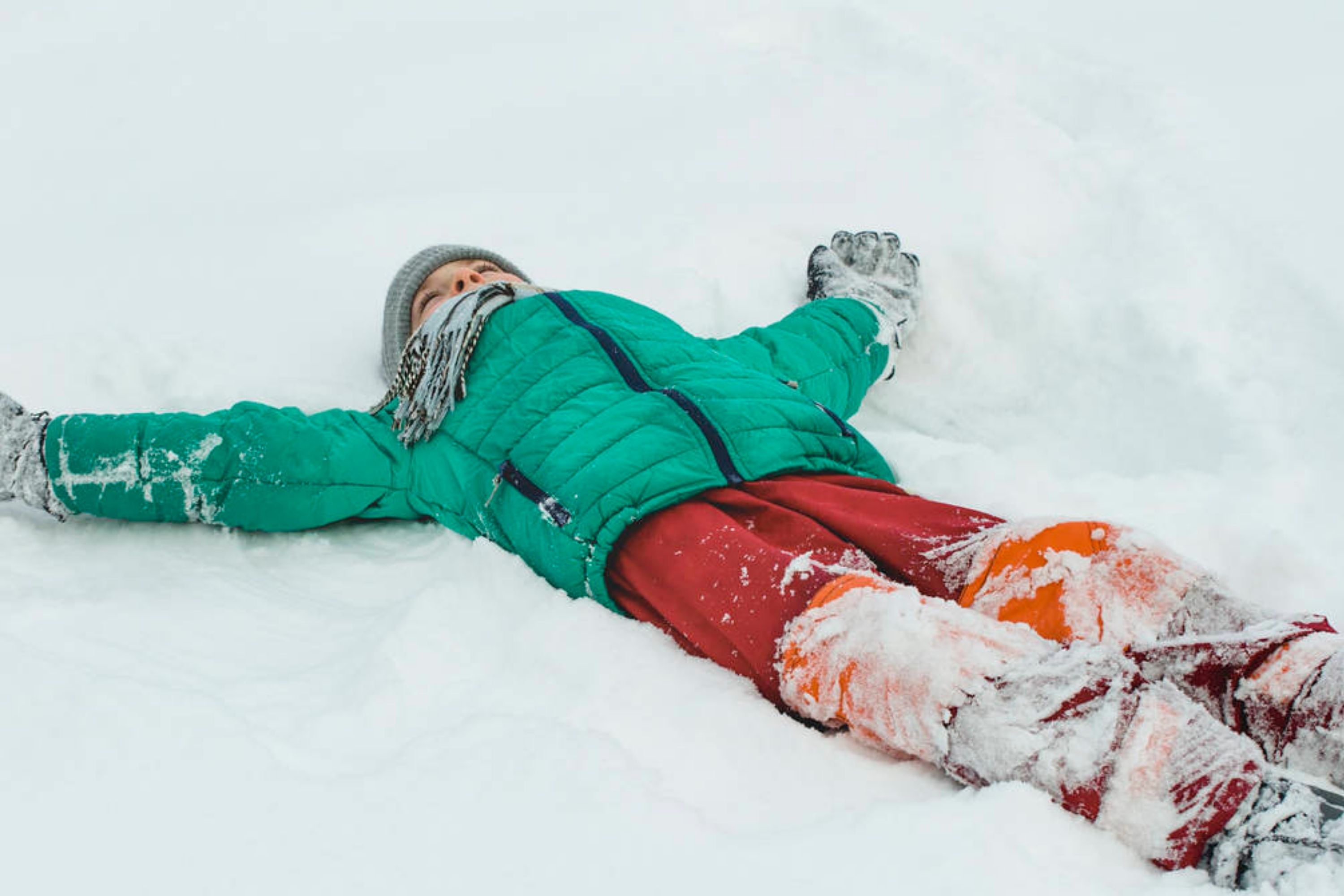 Snow Boots
It may seem a bit too much for some of you, but snow boots are designed to make sure that snow won't find it's way into your boot.
They work to keep your feet insulated and warm, with a breathable waterproof lining that will also help to keep them dry.
Ideally, your boots should have a durable rubber tread that allows you to have stability and grip when walking on the snow, otherwise, your feet will slip from underneath you constantly.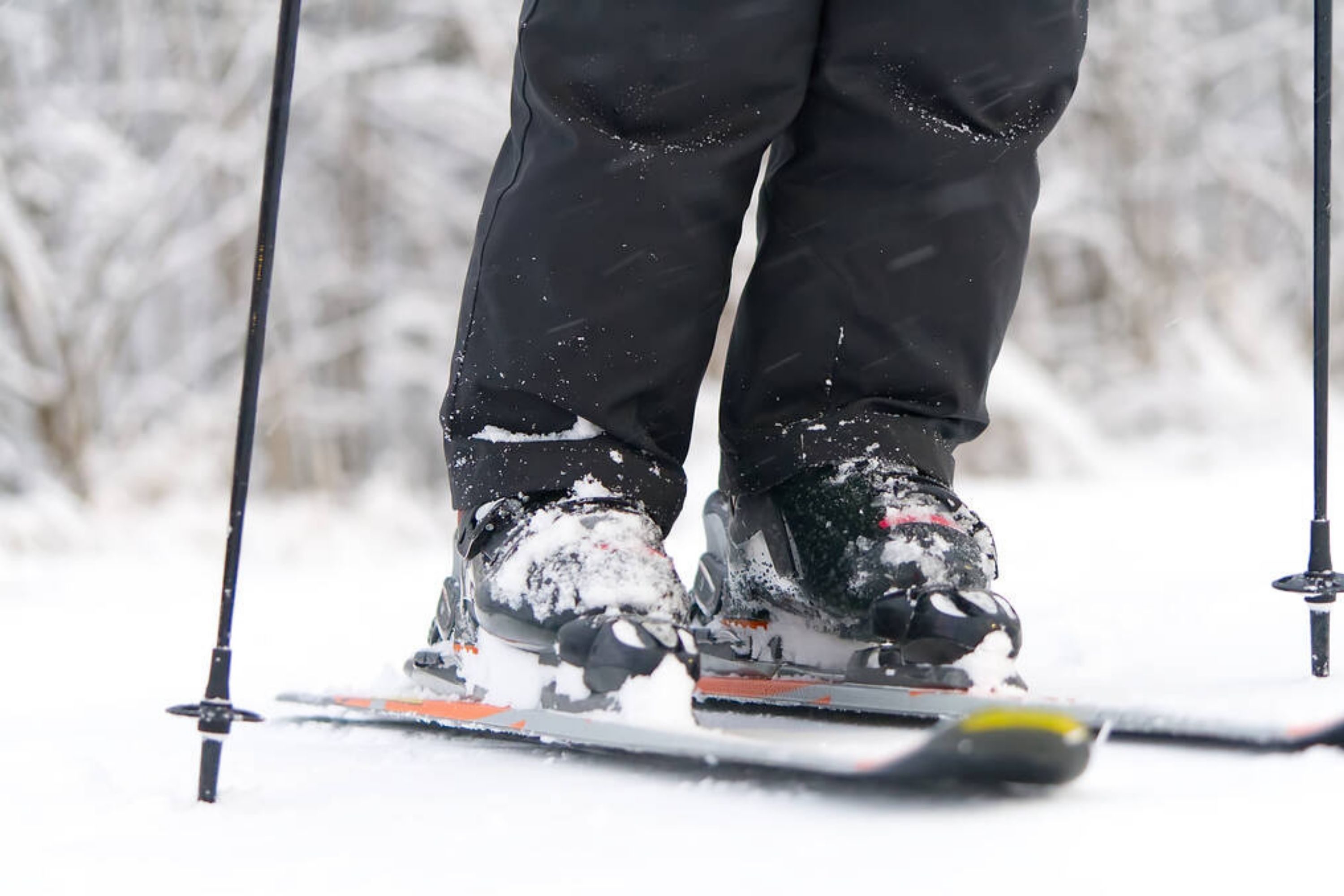 Protect Your Head And Neck
Wearing a beanie and balaclava will help you to keep your head and neck warm and so you will avoid freezing your ears out or having your throat too cold by breathing in cold air.
In addition, balaclava is a great protection on windy and extremely cold days since it doesn't let the wind sneak under your clothes.
Socks
There's nothing worse than having cold, wet feet for the duration of your time on the snow.
A base layer and an insulating layer, such as thin wool or synthetic socks, are often the perfect solution for keeping your feet warm enough throughout the course of the day.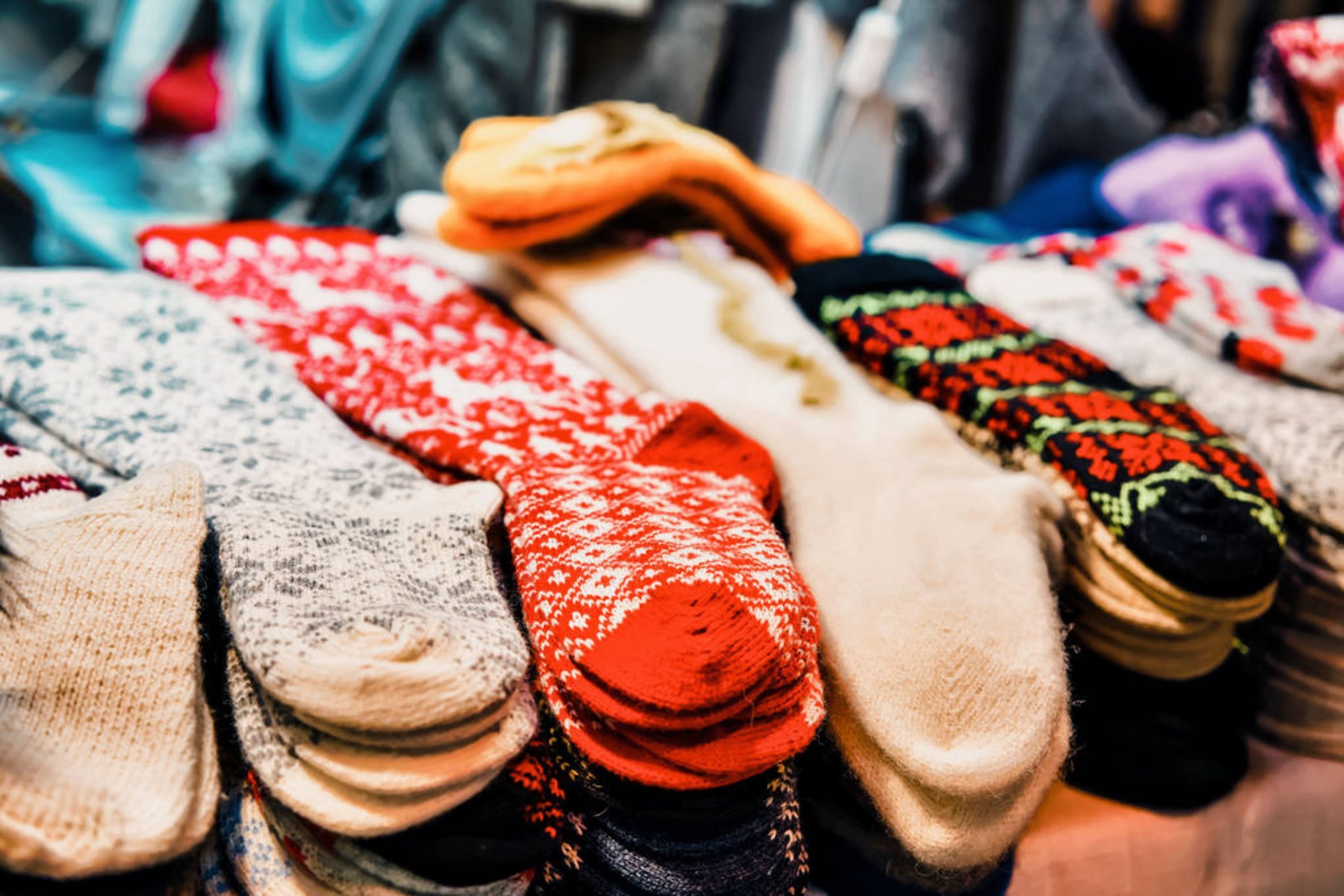 So, once you are fully equipped and dressed, winter frosts and winds will not be able to reach you. And you will be able to enjoy nice snowy weather with your family.
Frequently Asked Questions
⭐ Can I use jeans as snow pants for skiing?
No, jeans are not suitable because they absorb water.
⭐ Is it ok to wear woolen gloves when skiing?
Ski gloves would be much better since they're waterproof, and wool is not.
⭐ Do I have to wear a snow mask when skiing?
Yes. It protects your eyes from the sun.