Human hair extensions are definitely a great thing! With their help, you can add to your look that flossy glamorous style that will make you look like a Hollywood star! And in addition, hair extensions are super handy in case you have thin hair but you would like to add more volume to your mane once and for all.
However, along with those marvelous sewn-in extensions, here come responsibilities.
To make your sewn-in extensions look posh, you need to take care of them properly. Otherwise, you will not get the desired look – quite the opposite instead!
So in this article, we are going to tell you how to take care of sewn-in hair extensions, how to wash them in particular, and also, how all this should be done correctly. But this is not all! In addition, you will learn what these extensions are in fact, and how they can be attached to your natural locks.
How to Care For the Sewn In Hair Extensions?
If you decide to get sewn-in human hair extensions, you need to be ready that your new and adjusted chevelure will require certain care and maintenance after the procedure is done. It is quite a common mistake to believe that human hair extensions need no care or very little of it.
In fact, just like your natural hair, human hair extensions require a certain amount of care. This is why, if you want your freshly sewn-in hair extensions to make you look truly fabulous and awesome, you better learn how to maintain them correctly!
Of course, the major care routine consists of washing.
This is why we are going to tell you in detail how to wash your sew-ins correctly. But also, you need to know how to maintain your human hair extensions after they are washed which includes proper and correct drying, as well as hair care product application (for example, hair conditioners, etc.).
So if you want to know exactly how to take care of sew-ins, we recommend you read the following information carefully. We have prepared a very detailed guide for you with a step-by-step description of all the extensions' hair care routines!
HOW TO: WASH & STYLE YOUR HAIR WITH HAIR EXTENSIONS, BRAIDLESS SEW IN & TAPE IN EXTENSIONS HAIR CARE
Detangle Your Hair Before Washing It, And Before You Go to Bed
Having hair extensions does not mean that you don't need to comb them. Sew-ins can easily get tangled, just like your own natural hair! This is why, for combing, we recommend you make use of a wide-toothed comb, a wig brush, or a special looper brush.
A looper brush is specially designed for extensions and has looped bristles. Start combing your sewn-in hair from the ends, and work your way to the roots in small sections. Never comb straight down from roots to ends! It can badly damage the extensions!
If you have just got your extensions, you should wait a few days before combing your new hair.
But if you still must comb your hair no matter what, do it very gently in order to avoid causing additional tension. Also, avoid getting too close to the joint.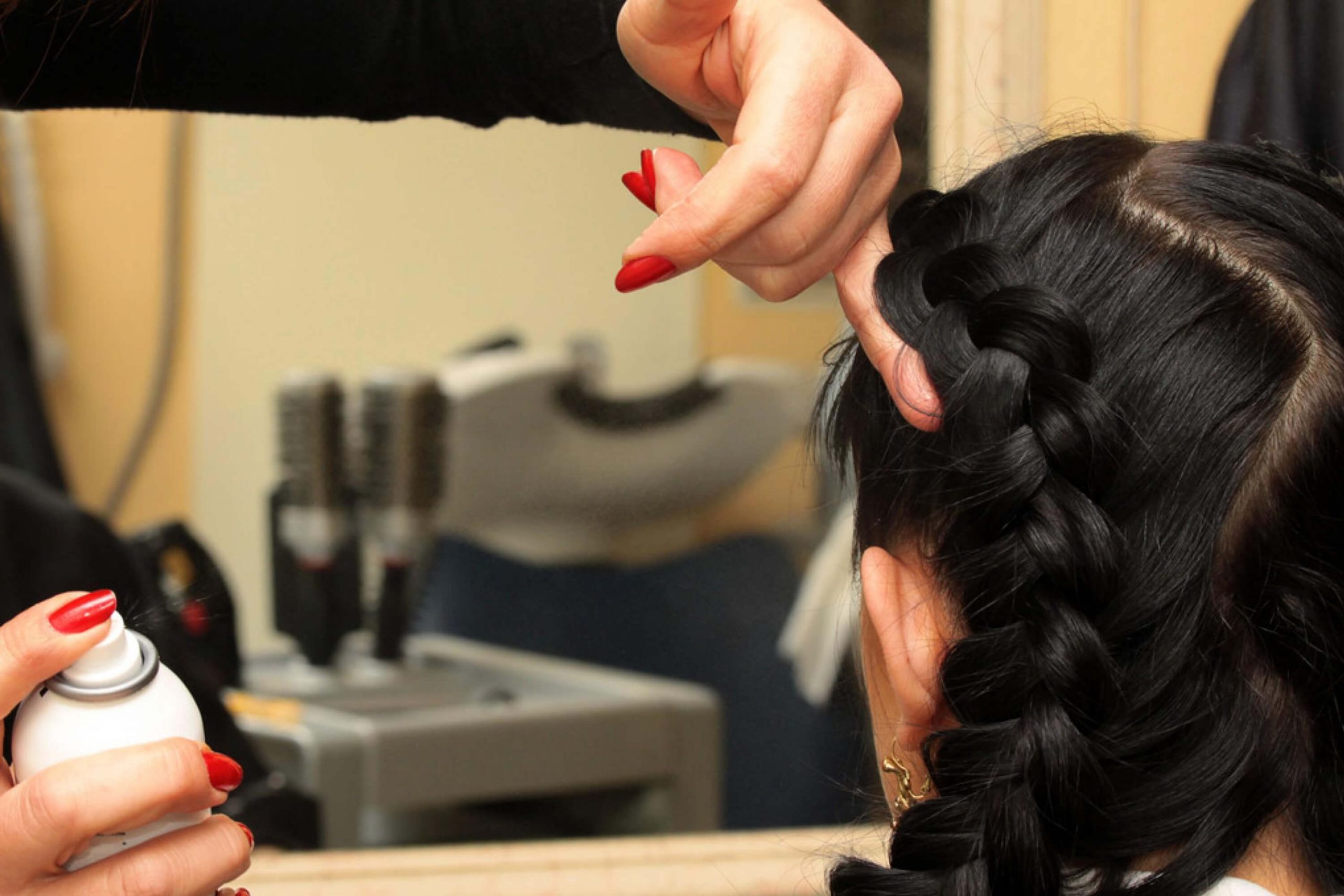 Wash Your Hair Once Or Twice Per Week Using a Gentle Shampoo
A proper washing routine is a guarantee of your sewn-in hair to remain in a good state longer. You should wash sewn-in extensions about as often as you wash your natural hair. Lather your hair gently, and work the shampoo downwards, from scalp to ends.
Try to avoid touching the sewn part. Massage your hair using circular motions. Ask the stylist who did your extensions what sort of shampoo you should use. She might be able to recommend a shampoo that is best for your hair as well as your extensions.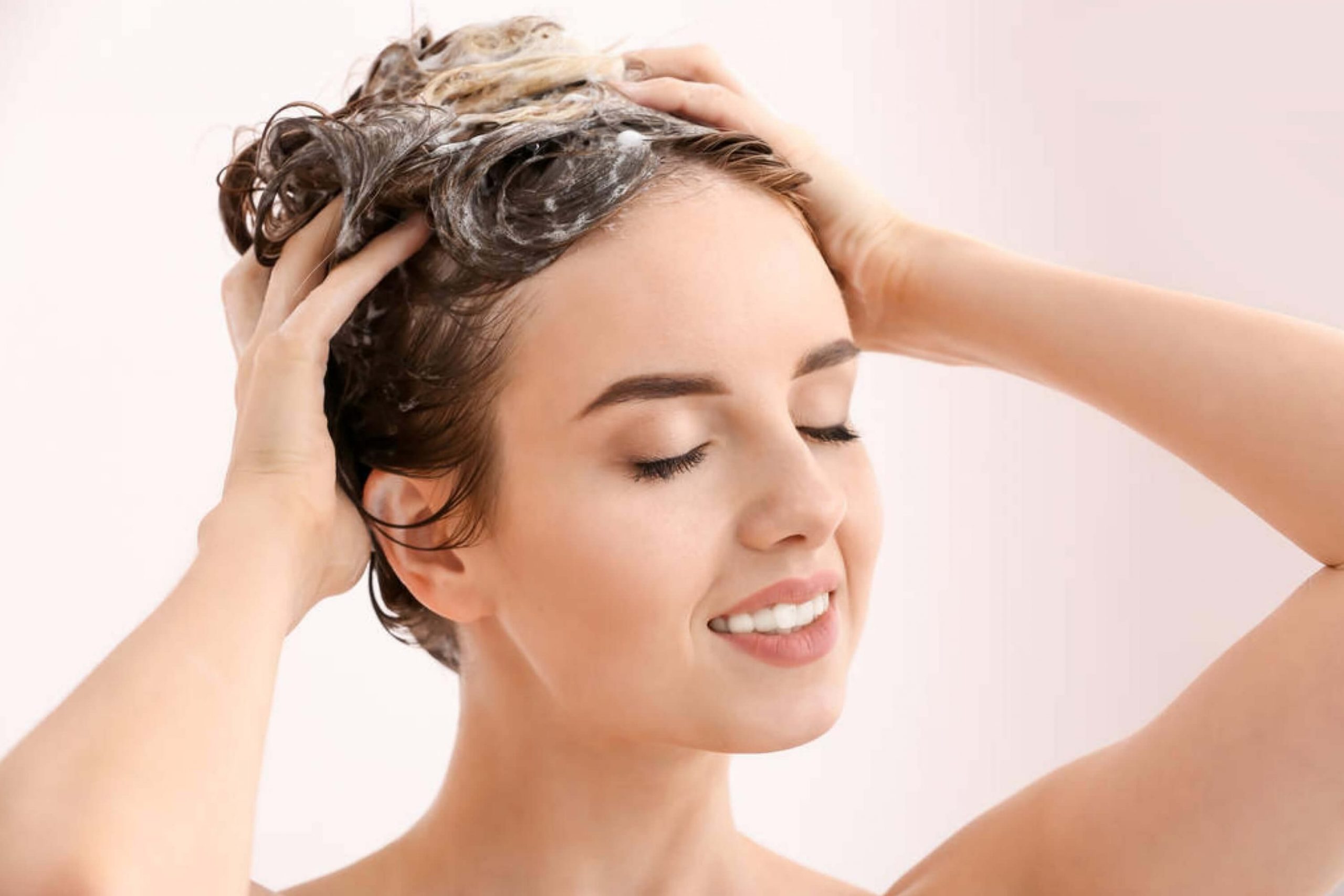 Take Care Where You Apply the Conditioner
Proper conditioner application matters a lot even for natural hair! Of course, it is also vitally important for taking care of the sewn-in extensions! You should keep in mind that you need to start applying the conditioner from just below the sewn part.
If you apply too much conditioner where the extensions connect with your real hair, your extensions may fall out! As you probably know, the conditioner does not actually contain any detergent, so there is no need to place it so close to your scalp. The oils in the conditioner may also cause the extensions to loosen.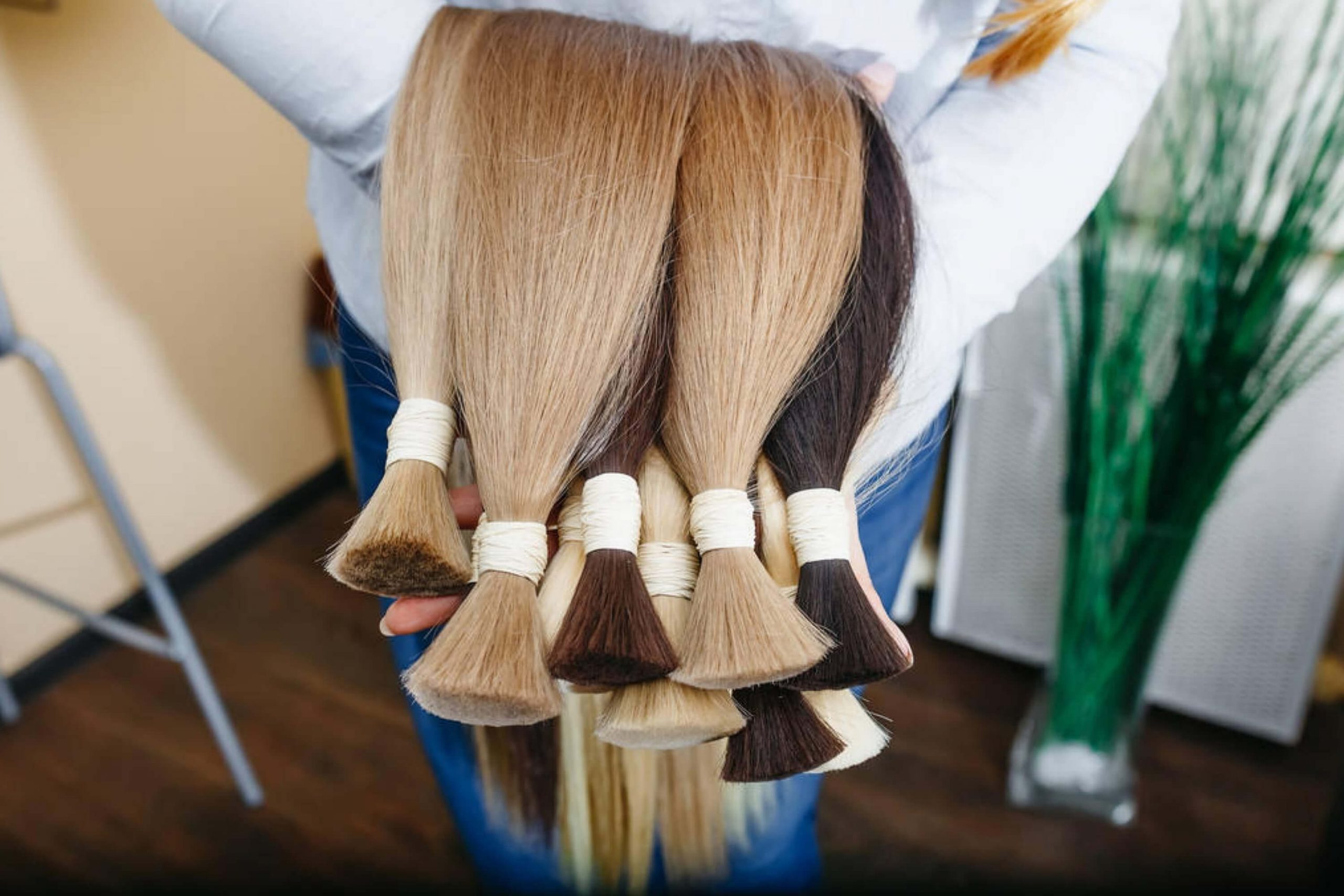 Dry Your Hair All the Way to the Roots
Proper drying is another essential part of your sewn-in extension care routine. When you get extensions sewn in, you end up with twice as much hair. It looks great, but it will take twice as long to dry. Make sure that you dry your hair completely, or you will risk the extensions loosening.
Consider spraying your hair with a heat protectant first. This will protect both your hair and your extensions from the hairdryer's heat. Use a lower heat setting, when possible. High amounts of heat can damage your hair. It will take longer, but your hair will be healthier.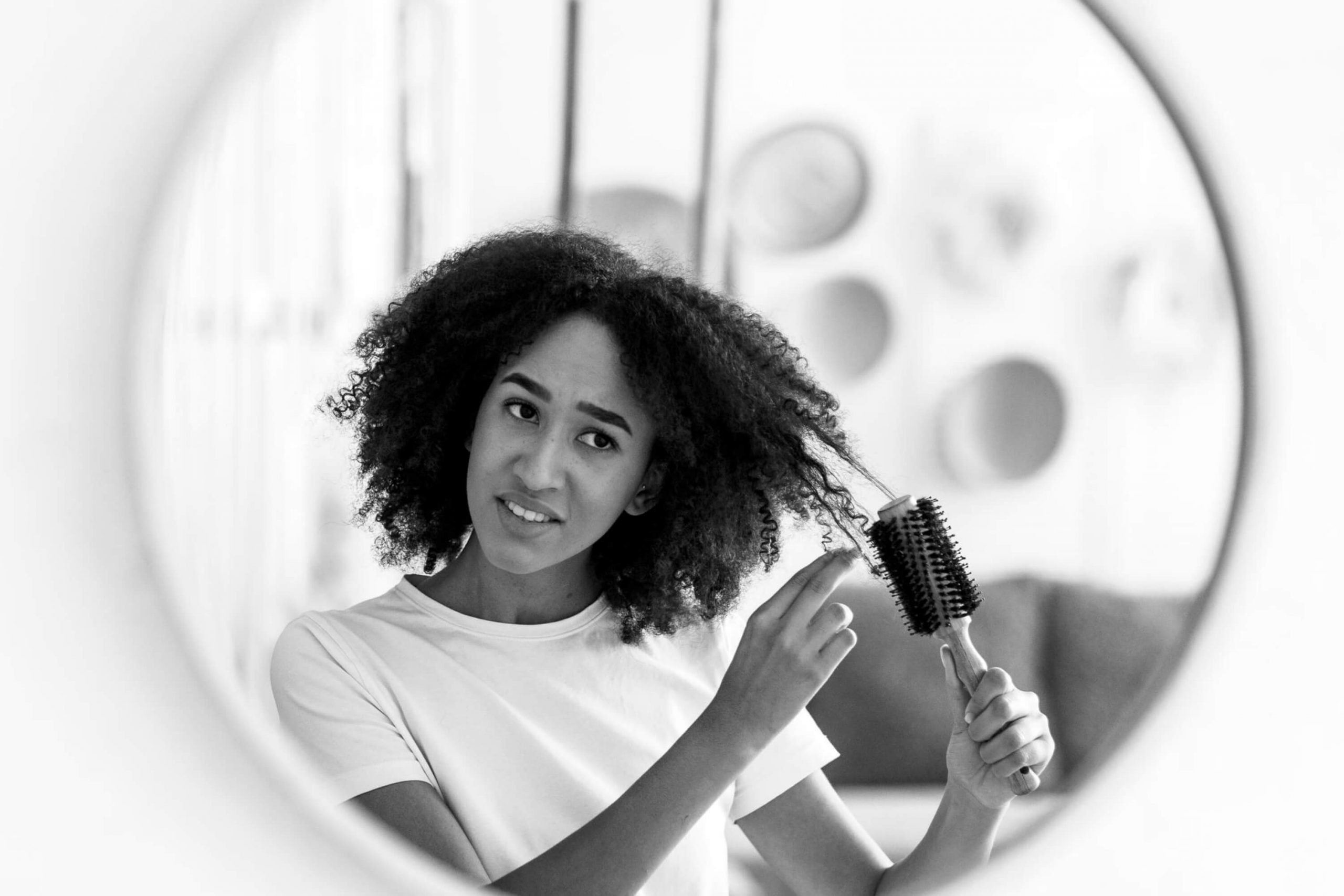 Avoid Using Heat Styling On Your Hair, Such As Straightening Or Curling Tools
If you must heat style your hair, use a heat-protecting spray and a medium to low temperature. Don't tie your hair back just after you get the extensions. Wait a few days. You can use no-heat styling techniques, but you need to wait a few days. If you use them immediately after putting in the extensions, the extensions may come out.
Heat styling tools can be harmful even for your native hair, so imagine how hazardous they might be for the hair extensions that are delicately sewn in!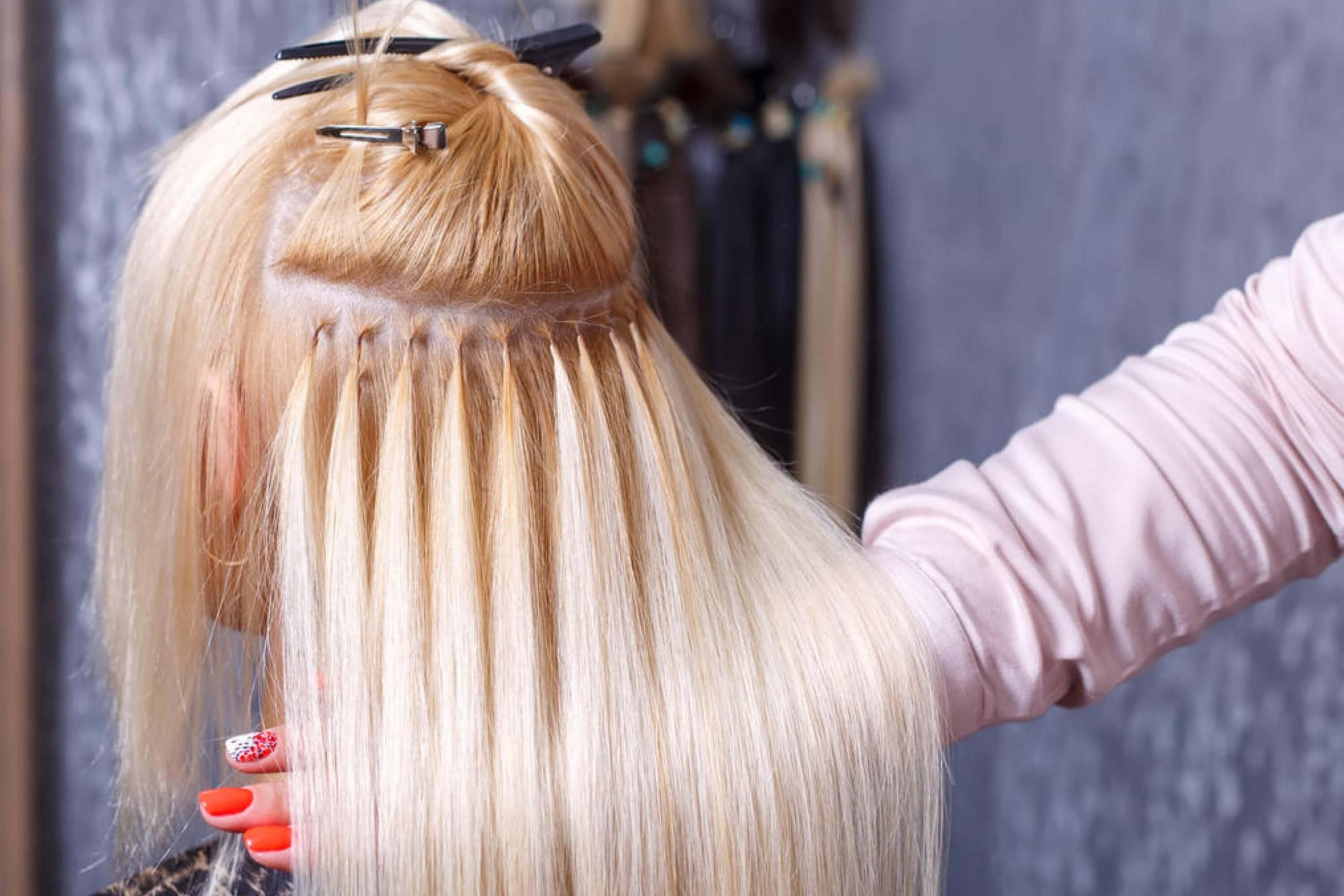 Cover Your Hair With a Net Or Sleeping Cap Before Going to Bed
This is especially essential for those who know that they tend to toss and turn in their beds while they are asleep! As you know very well, if you sleep with your hair not being tied in a bun or braided, in the morning, you will most likely be dealing with multiple knots and tangled tresses.
Hair sewn-in extensions are not an exception. This is why, in order to protect them from tangling at night while you are sleeping, we recommend you put on a net or a sleeping cap. As an alternative option, you can also wrap a silk scarf around your head before you go to bed.
Any of these measures will protect your extensions, and keep them from getting frizzy or tugged out while you sleep. Avoid going to sleep with loose hair. When you move around in your sleep, you will loosen the extensions, and they won't last as long.
Braid the extensions or put them up in a ponytail before you go to bed.
So, now you know how to wash your sewn-in hair extensions and how to maintain them correctly.
We told you about the proper conditioning and night care to avoid tangles. Also, you are now aware of what you should avoid on your sewn-ins to keep them good-looking and glossy longer.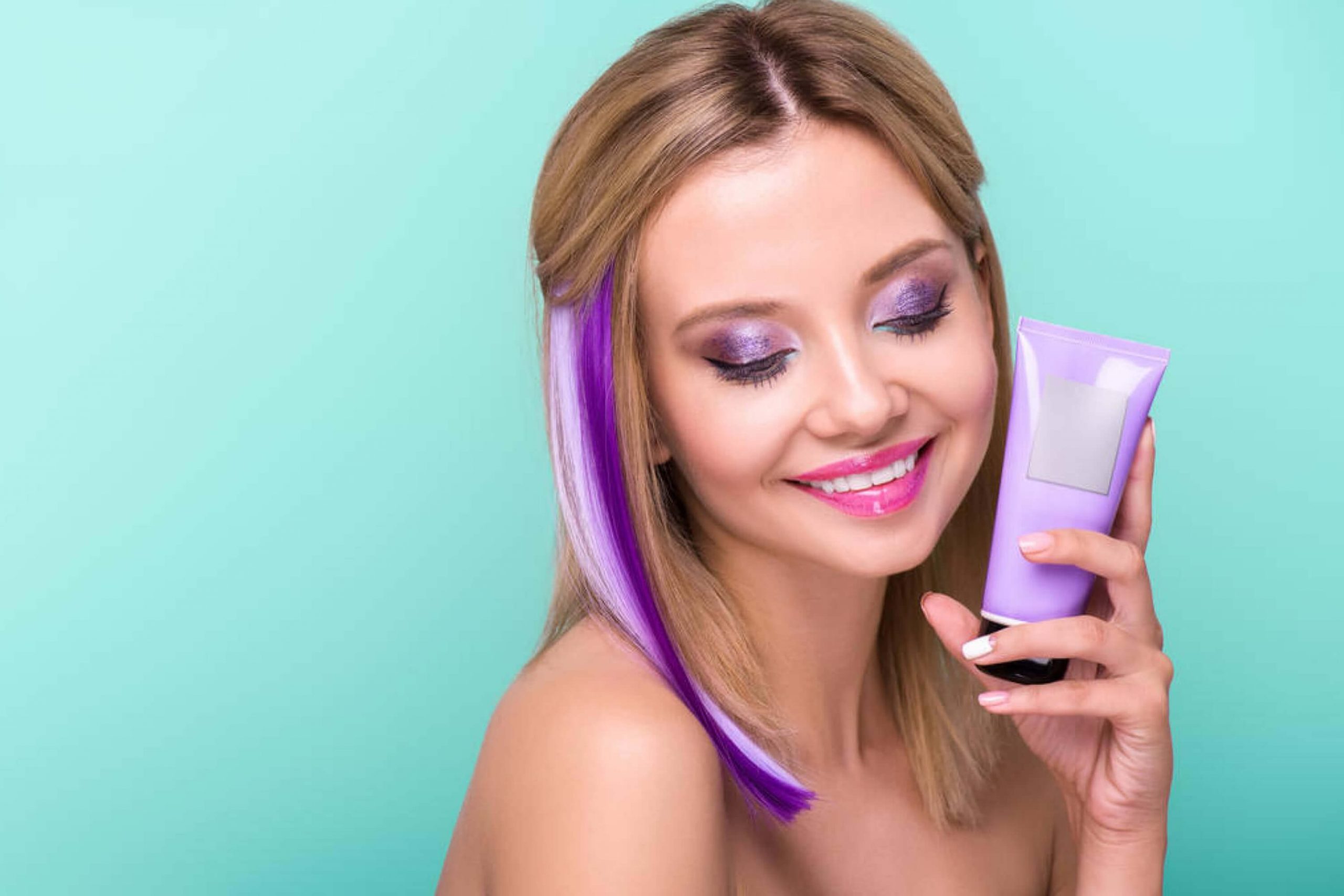 What Are Sewn-In Extensions?
All right, some of you may say. Now we know how to take care of hair that is sewed in, but what are those sew-in hair extensions in fact? There are people who believe that sew-in extensions are hair tresses that are somehow literally sewn to the scalp. But it's not true, of course!
Sewn-in extensions mean that your natural hair is braided down into cornrows first, and then, with the help of a needle and thread (yep, here they are!), are sewn down to the braids. But not to the skin of your head!
Such hair extensions make your native mane look and feel thicker, and since your natural hair is tucked away once you get extensions, it means that your hair will need less upkeep in the future.
There is another benefit of getting hair extensions. They also give your natural hair a break from the damage it may get after the day-to-day styling (for example, heating, combing, and product buildup), so if you are trying to grow your hair out, a sew-in is a great option.
How To Wash Your Sew In Weave And Real Hair Underneath! ft. Unice
How Much Time Does It Take to Sew In Hair Extensions?
This totally depends on your hair length, texture, and the type of sew-in you want, but it will usually take between three to six hours to install. So if you do plan to get hair extensions installed, make sure you bring some snacks with you to the appointment!
By the way, sew-ins are typically quicker to install than braids, which can take anywhere from four to eight hours (depending on the style).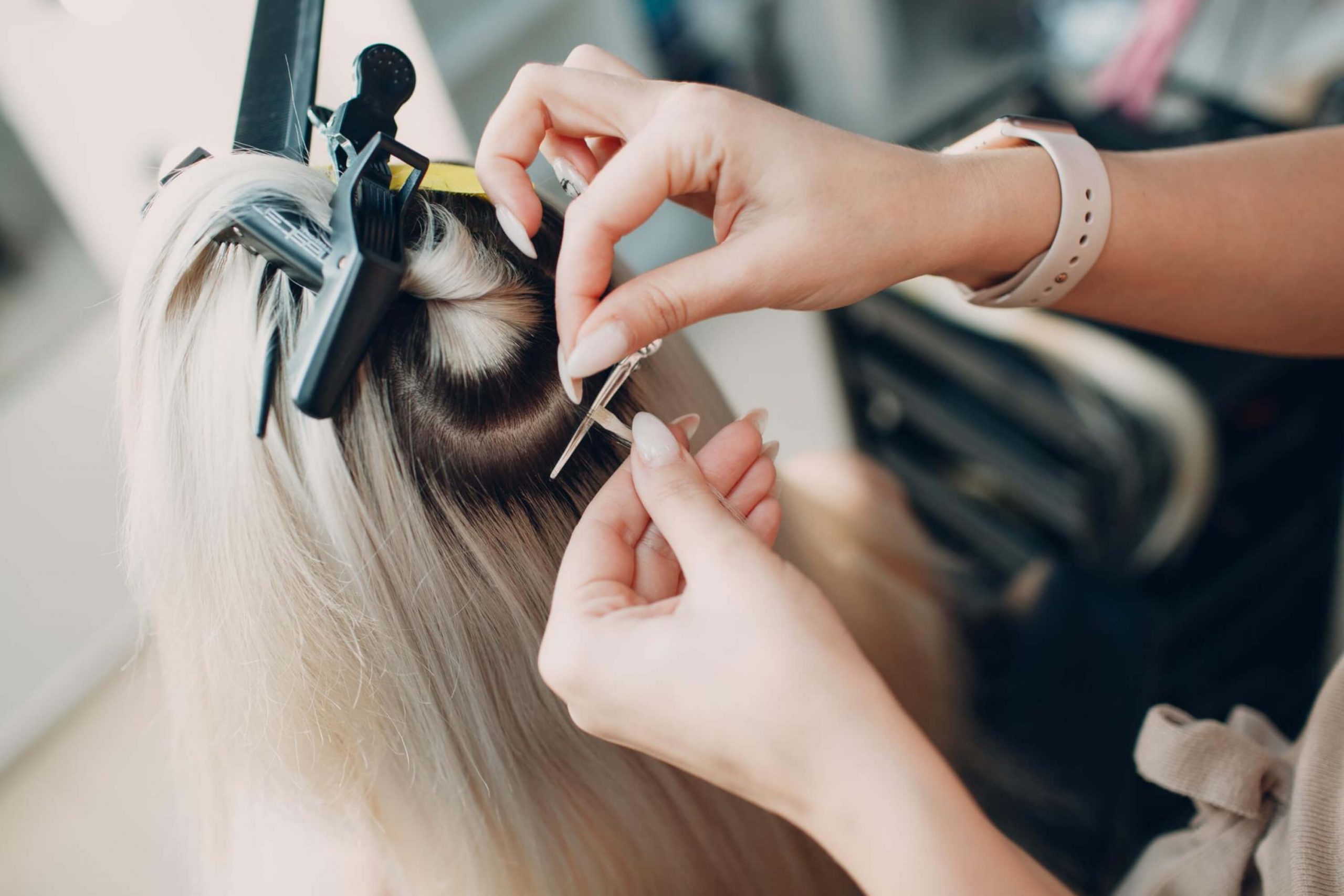 How Long Will Such Extensions Last?
This is a good and reasonable question since you don't want to spend six hours in a chair just to have them removed after a month! So what about their lifespan? If you are taking proper care of your sew-ins, be sure that they will easily last up to six or even eight weeks.
If you try to keep it in longer than that, you are risking damage to your hair and scalp (aka irritation, excess oil buildup, and breakage). And what is the easiest way to avoid any irritating side effects? Keep up with your appointments, of course!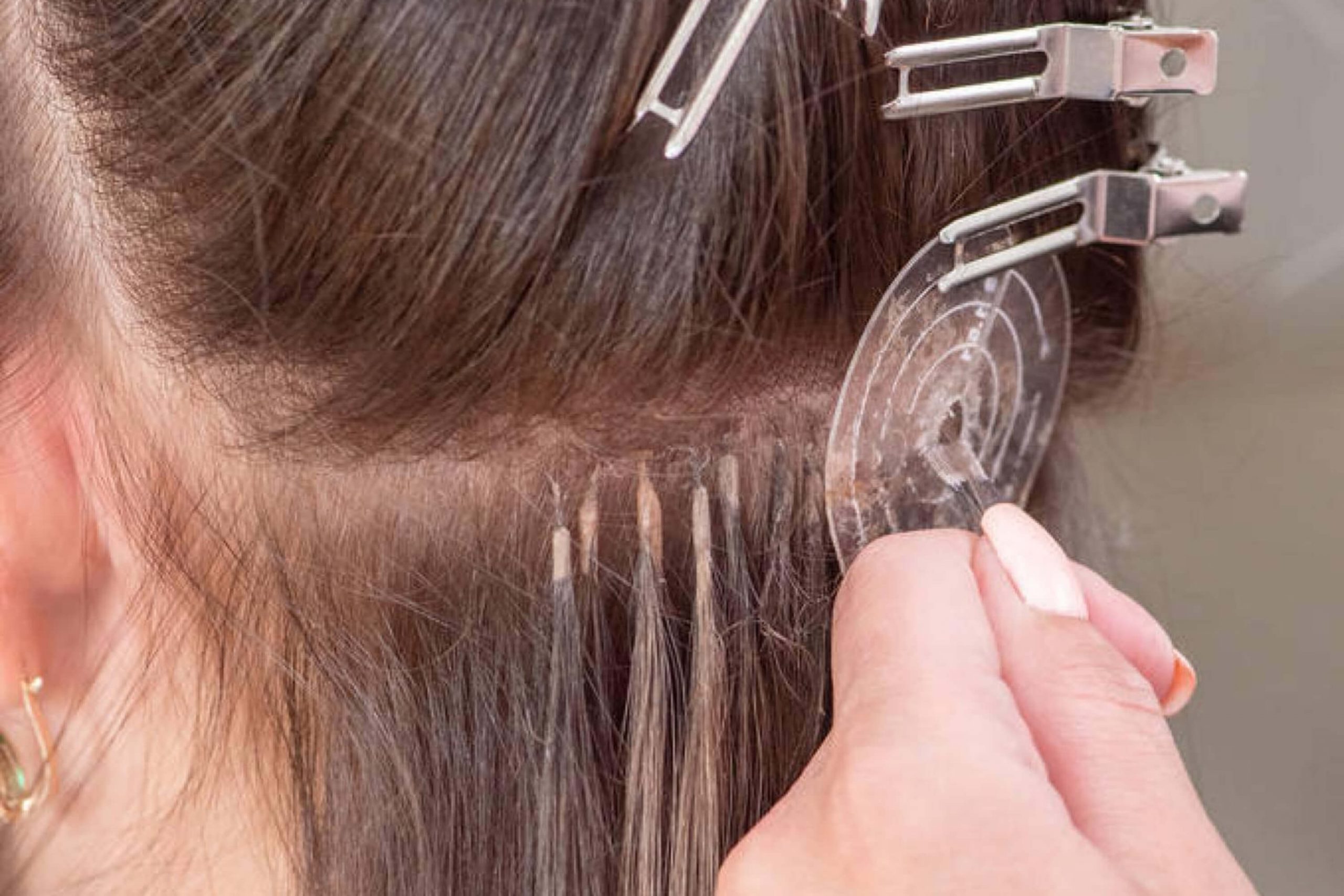 What Is the Best Weave For a Sew-In?
There are two paths you can take when it comes to choosing a type of weave for your future sew-ins: it can be either synthetic hair or human hair. Both come in a variety of textures (straight, wavy, curly, etc.), but you need to consider that they give you totally different options in terms of styling.
Since as dyed synthetic hair is made up of synthetic materials that just look like hair, you can't heat-style or color it without damaging the tresses. On the other hand, synthetic hair is way cheaper than human hair and will usually cost you around 80 dollars.
In comparison, good-quality and long-lasting human hair which you can style and color just like your natural hair will likely cost you at least 200 bucks!
So, now you know a bit more about sew-in human hair extensions. We told you what they are in fact and now you can be sure that nobody will literally sew them to your scalp in a salon! Also, you learned that the hair extensions are as delicate as your own natural hair which means that they also need proper and correct maintenance and care.
And of course, now you know what to do to take care of your hair extensions better and some more useful information, such as the cost of this procedure and the approximate lifespan of sew-ins.
Frequently Asked Questions
⭐What's the price of hair extensions installation?
If you want to get hair extensions, expect that the installation service usually ranges from $100 to $600.
⭐Do I need to pay for the extensions themselves?
Yes, the hair extensions themselves typically cost around 80-600 dollars. And also you will have to pay for the installation procedure.
⭐Can hair extensions damage my hair?
They can, but only if they're not properly installed. Another reason could be that you don't take care of them correctly.