Communication is the heartbeat of any relationship. It's how you express your feelings, needs, and desires, creating a sense of intimacy and closeness with your partner. While face-to-face conversations are irreplaceable, texting has become a significant part of romantic relationships in our digital age.
It's not just about staying in touch; it's a powerful tool to build affection, maintain connection, and even ignite passion. That's why today, we're going to explore 35 romantic text messages that will add an extra sprinkle of love to your relationship.
This article draws on various research studies, providing you not only with passionate texts but also offering insight into why these messages are effective. By understanding the psychology behind these phrases, you'll be able to draft your own romantic messages with ease and confidence. So, let's dive in and unlock the magic of romantic texting.
1. Heartfelt Messages
There is something profoundly touching about honest, raw emotion. Heartfelt messages convey your sincere feelings and show your vulnerability, which, according to research by the University of California, can strengthen your bond.
Here are some examples:
"I hope you know how much joy your presence brings to my life."
"I feel so lucky to have you in my life."
"Every day I fall for you a little bit more."
"You're my safe haven. With you, I feel at home."
"Your love is the most precious gift I've ever received."
2. Affectionate Messages
Affectionate texts bring a sense of warmth and closeness. These messages express your affection in a simple, clear, and gentle way. Studies from Pennsylvania State University suggest that regular expressions of affection in a relationship lead to higher relationship satisfaction.
For instance:
"Just wanted to tell you how much I love you."
"You mean the world to me, and I cherish you deeply."
"Loving you is like breathing; I just can't stop."
"I love how you hold me, even when we're miles apart."
"Your love warms my heart like the morning sun."
3. Complimentary Messages
Paying a genuine compliment is a fantastic way to make your partner feel appreciated and loved. As per a study conducted by the University of Georgia, expressions of gratitude are significant predictors of marital quality.
Try these on for size:
"You always know how to make me smile. You're amazing."
"I admire your strength and your kindness."
"You are my favorite distraction."
"Your intelligence is one of the many things I love about you."
"I'm so proud to be with someone as caring as you."
4. Flirty Messages
Flirty texts add a sprinkle of fun and excitement to your relationship. Research from the University of Kansas found that couples who are playful and teasing can defuse tension in their relationships and maintain a strong bond.
Give these a whirl:
"Can't stop thinking about last night…"
"You looked so good this morning. I'm still blushing!"
"I've been daydreaming about you all day."
"Your voice is my favorite sound."
"I'm counting down the minutes until I can see you again."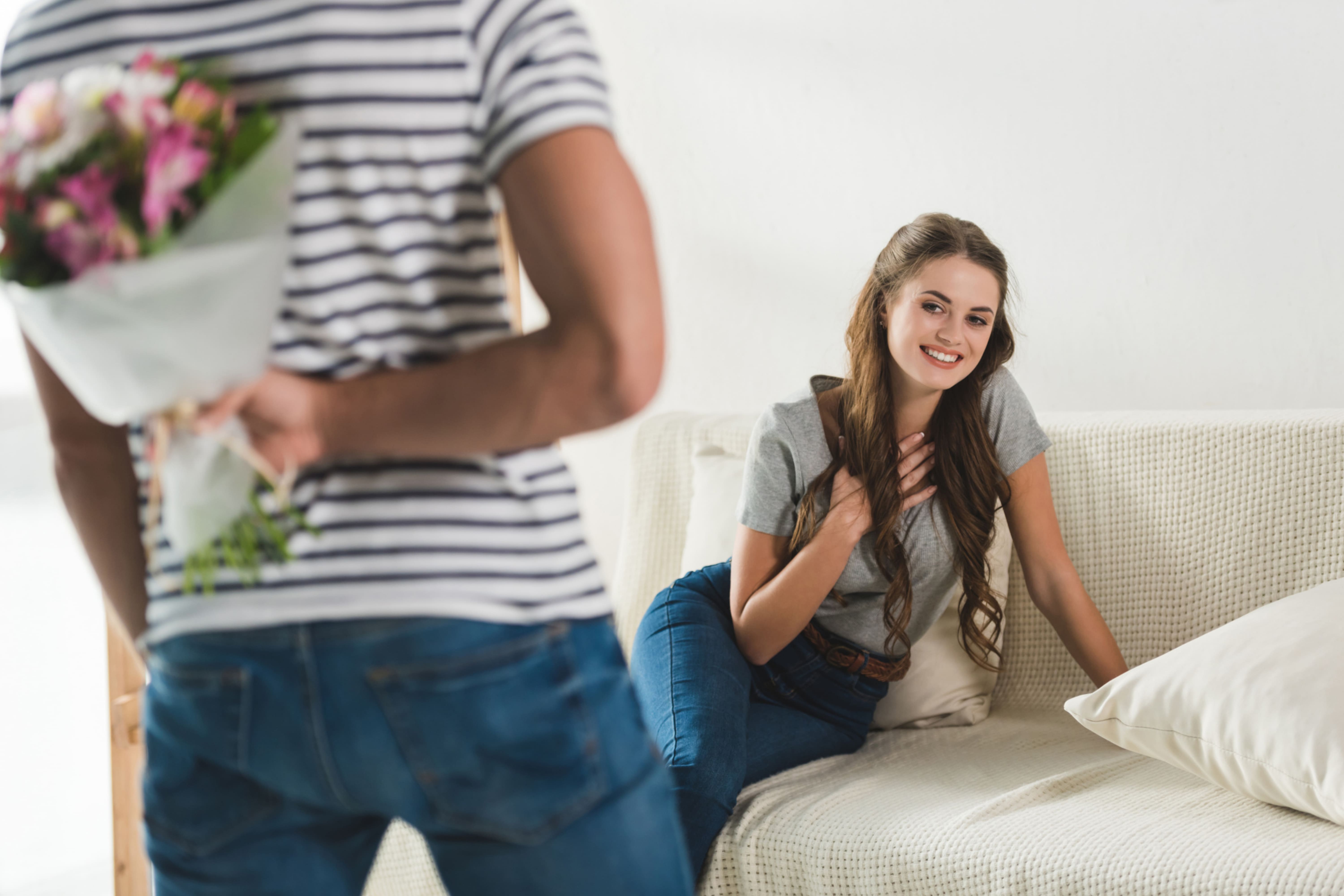 5. Good Morning/Good Night Messages
Starting and ending the day with a loving message can make a big difference. It shows your partner that they are your first thought when you wake up and the last one before you go to sleep. A study by Brigham Young University found that text messages expressing affection enhanced the partners' attachment to each other. 
Romantic Good Night Text Messages For Boyfriend & Girlfriend
Here are some examples:
"Good morning, beautiful. Hope your day is as lovely as you are."
"Can't wait to wake up next to you again."
"Wishing you sweet dreams, my love."
"Sleep tight, babe. Can't wait to see you in the morning."
"Night, my love. You're the last thing on my mind before I drift off to sleep."
6. Reassuring Messages
Reassurance in a relationship is crucial. It's a way of confirming your commitment and trust in your partner. A study from Ohio State University highlights that reassurances can help reduce relational uncertainty and increase satisfaction in romantic relationships.
Consider these:
"I'm here for you, always."
"I believe in us, in our love, and in our strength as a couple."
"We make a great team. I'm thankful for us."
"I love you more than words can say, and that will never change."
"I trust you with all my heart."
7. Miss You Messages
"Miss you" texts remind your partner of the bond you share and that you long for their presence when you're apart. A study from the Journal of Communication found that romantic couples who live apart rely on digital media, like texts, to maintain their relationship. Try these:
"I miss you more than I thought I could. Can't wait to see you."
"Every part of me misses you."
"Wish I could be cuddling with you right now."
"You are so far away, yet I feel you right here in my heart."
"Can't wait until the next time I get to hold you in my arms."
By mastering the art of romantic texting, you'll be able to show your love and affection in a simple yet profound way. Remember, a little message can go a long way!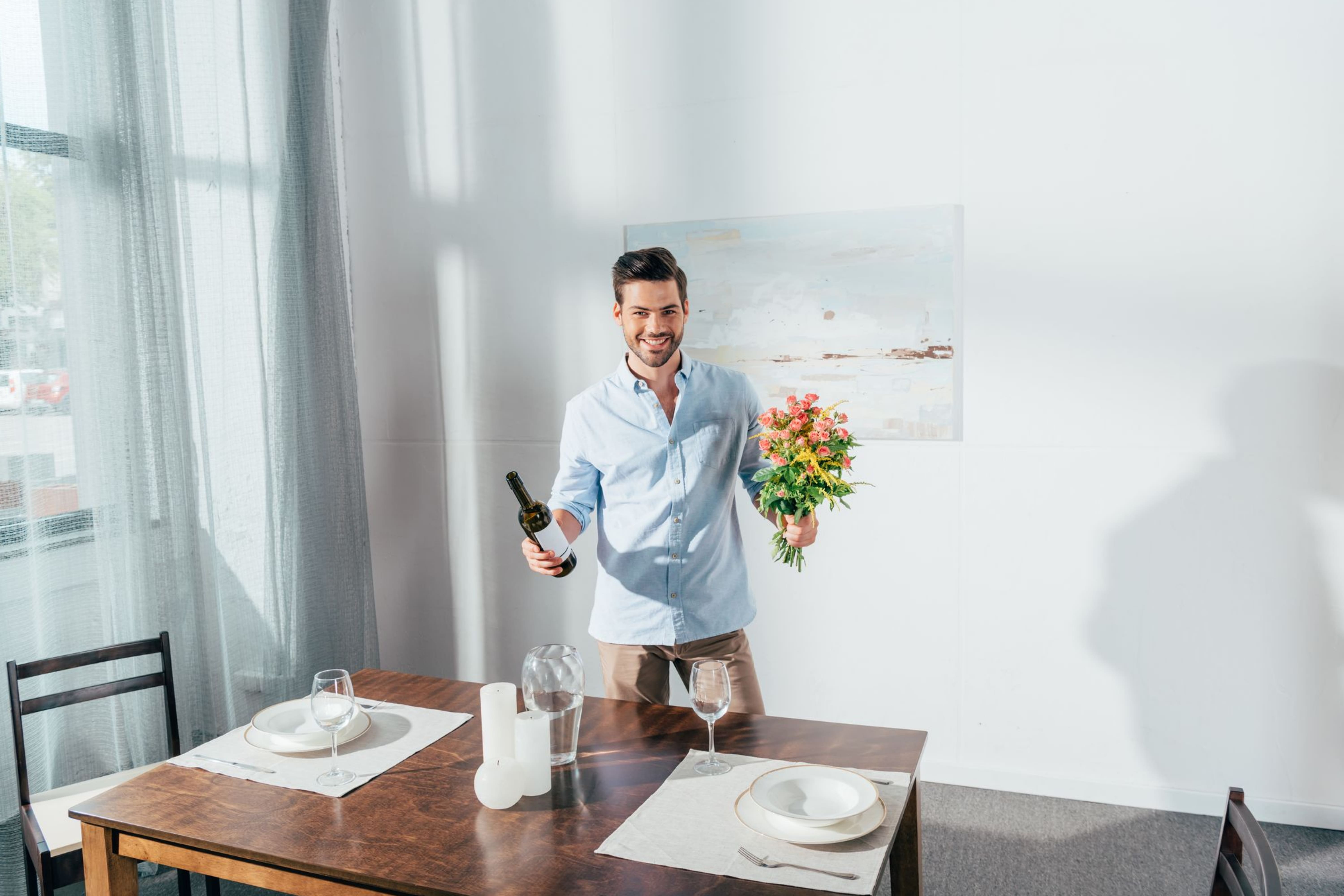 8. Appreciative Messages
Appreciation forms the bedrock of a healthy relationship. It bolsters a sense of worth and validation, making the other person feel special and loved. According to a study from the University of Georgia, expressions of gratitude are potent predictors of relationship satisfaction. 
Here are some examples:
"You make me feel cherished. Thank you for everything you do."
"I appreciate your strength and resilience."
"You are truly amazing. I'm lucky to have you."
"Thank you for always being there for me. I adore you."
"Your kindness and care mean the world to me."
9. Romantic Messages
Romantic messages paint a picture of deep love and affection. They evoke feelings of warmth, love, and connection. A study from Pace University highlights that emotional text messages have a deep impact, often more than face-to-face communication.
Here are some heart-stirring examples:
"My heart races every time I see your name on my phone."
"My world is a better place with you in it."
"You are my sunshine on a cloudy day."
"You make my heart flutter in a way no one else ever could."
"With every beat, my heart spells your name."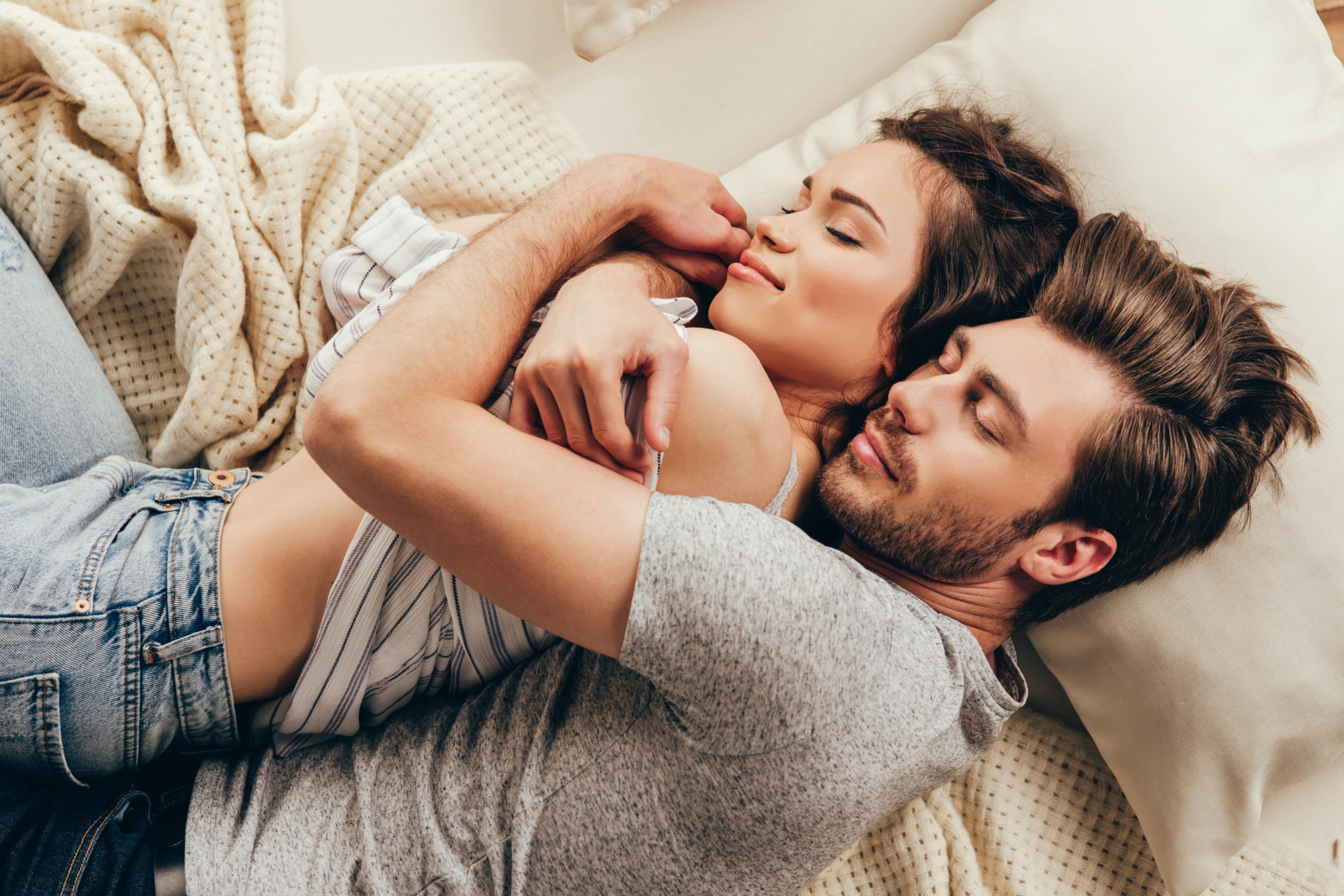 10. Intimate Messages
Intimacy in messages can heighten the sense of closeness between couples. Intimate messages are a declaration of love and can strengthen emotional bonds. Research from the University of Utah indicates that intimate text messages correlate with relationship satisfaction.
Try these intimate messages:
"I feel like I've known you forever, even though we've only just met."
"Being with you feels like coming home."
"You know me better than anyone else, and I love that about us."
"I can't imagine my life without you."
"Every day with you is a beautiful adventure."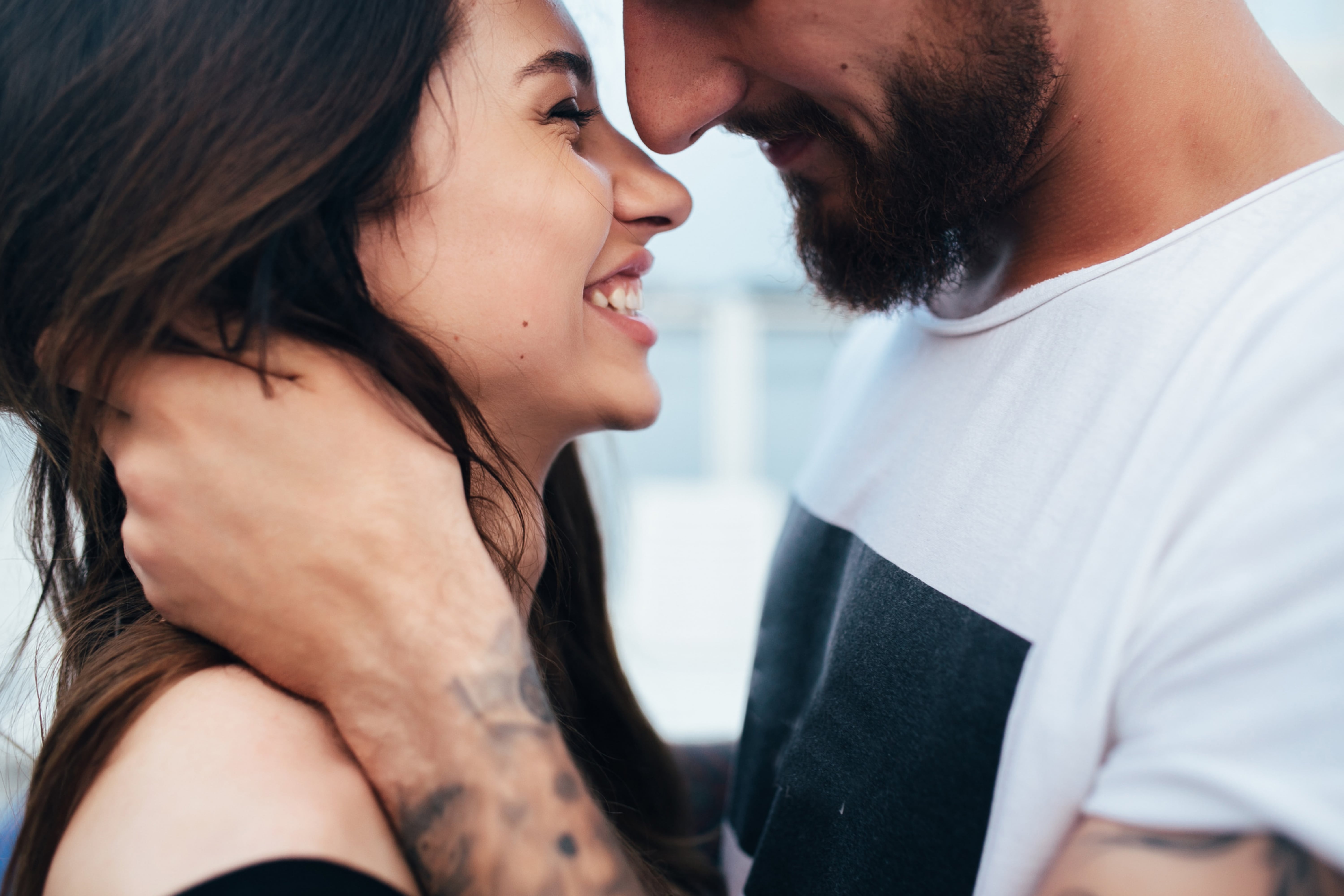 11. Encouraging Messages
Encouragement and support play a vital role in deepening the bonds of a relationship. Encouraging messages show that you stand by your man, boosting his confidence. A study by the Journal of Personality and Social Psychology states that supportive text messages can positively impact the receiver's psychological well-being.  Consider these:
"I believe in you, and I'm proud of who you are."
"You're doing great. Don't ever forget that."
"Keep going, my love. I've got your back, alw
ays."
"Remember, you're stronger than you think.""I'm cheering for you every step of the way.
12. 'Thinking of You Messages
"Thinking of you" messages can make your man feel cherished and valued. They illustrate that he is in your thoughts, fostering a stronger connection. Research from the Journal of Sex & Marital Therapy suggests that couples who share such thoughts have better relationship satisfaction.
Give these a try:
"You've been on my mind all day."
"I can't help but smile every time I think of you."
"Just a message to let you know how much you mean to me."
3 Texts to Make Him Miss You | Relationship Advice for Women by Mat Boggs
Sending these heartfelt, romantic texts can not only express your feelings but also help you build a stronger emotional bond with your man. Remember, even the simplest text message can have the biggest impact.
Here's a comparison table that categorizes the text messages, giving you a handy reference for different situations. Use these as inspiration to craft your own unique messages.
| Text Type | Examples |
| --- | --- |
| Appreciative | You make me feel cherished. Thank you for everything you do. |
| Flirty | I'm still blushing from our last conversation… |
| Romantic | My heart races every time I see your name on my phone. |
| Intimate | Being with you feels like coming home. |
| Encouraging | I believe in you, and I'm proud of who you are. |
| 'Thinking of You' | You've been on my mind all day. |
| 'Missing You' | Missing you more than words can say. |
Knowing when and how to use these different types of texts can bring depth, passion, and connection to your relationship. Remember, the key is sincerity – genuine, heartfelt messages have the power to touch the heart and strengthen bonds.
With these insights, you're now equipped to text your way into his heart, making him love you even more. Each text message can be a precious gift, a small yet powerful expression of your love and affection. So, why wait? Let your fingers do the talking and shower your man with the love he deserves.
Conclusion
In the end, remember that the most romantic text messages are those that truly capture your emotions. They are genuine, heartfelt expressions that are tailored to the specific qualities you admire in your man.
Use these examples as inspiration, but don't be afraid to get creative and let your unique voice shine through. The beauty of text messaging lies in its simplicity and immediacy – it's a quick, personal way to remind your partner of your affection, at any time and from anywhere.
While words are powerful, consistency in action is equally important in a relationship. These romantic texts will undoubtedly bring a smile to his face, but they should be part of a larger pattern of love and respect. It's not just about making him love you more; it's about building a mutual, loving relationship that stands the test of time.
So keep your texts loving and sweet, your actions consistent and caring, and watch your relationship blossom in ways you've never imagined.
Frequently Asked Questions
⭐ What makes a text message romantic?
A romantic text message is one that expresses love, affection, and genuine care. It might include compliments, expressions of how much you miss him, or appreciative words about who he is and what he means to you.
⭐How often should I send romantic texts?
The frequency of romantic texts really depends on your relationship dynamics. Some couples enjoy frequent sweet exchanges, while others prefer occasional heartfelt messages. It's about striking a balance that feels comfortable for both of you.
⭐Can I customize these messages?
Absolutely! These messages are just guidelines. Feel free to adapt them to suit your own style and to express your feelings in a way that feels genuine to you.
⭐Is it okay to send flirty messages?
Yes, as long as it's within the comfort zone of both partners. Flirty texts can add a fun, playful element to your relationship.