St. Valentine's Day is one of the most favorite holidays in Western countries because it is an ideal opportunity for a girl to let her crush know she likes him! And maybe even ask him to be her Valentine. However, girls often don't know how to ask a boy to go out with them on this festive day, so we decided to help them out.
This article will share a few ideas on asking a boy to be your Valentine and do it most naturally. With the help of these tips, you will never have the question "how to ask him to be my valentine?" again.
Also, we will tell you what to do if you don't feel brave enough to come up to a guy and ask him to be your Valentine. In this case, our tips will help since they explain how you can make your crush to ask you out on this day!
How to Ask a Guy to Be Your Valentine?
Asking a guy to be your valentine is always thrilling! You are afraid of what he will think of you, how he will react, and what he will say.
How to Turn Your CRUSH into Your VALENTINE! TEEN EDITION | Ask Kimberly Valentine's Day
Teen girls are also often scared of the idea that their crush may laugh at them or that this guy's friends might joke on her when hearing her proposition. No matter how old you are, asking a guy or a man you like to be your Valentine is always a challenge!
This is why we have prepared several ways to ask a guy to be your valentine. Below, you can read more about each of them. They are all very simple and some of them are even creative! For sure, your crush will easily understand what it's all about!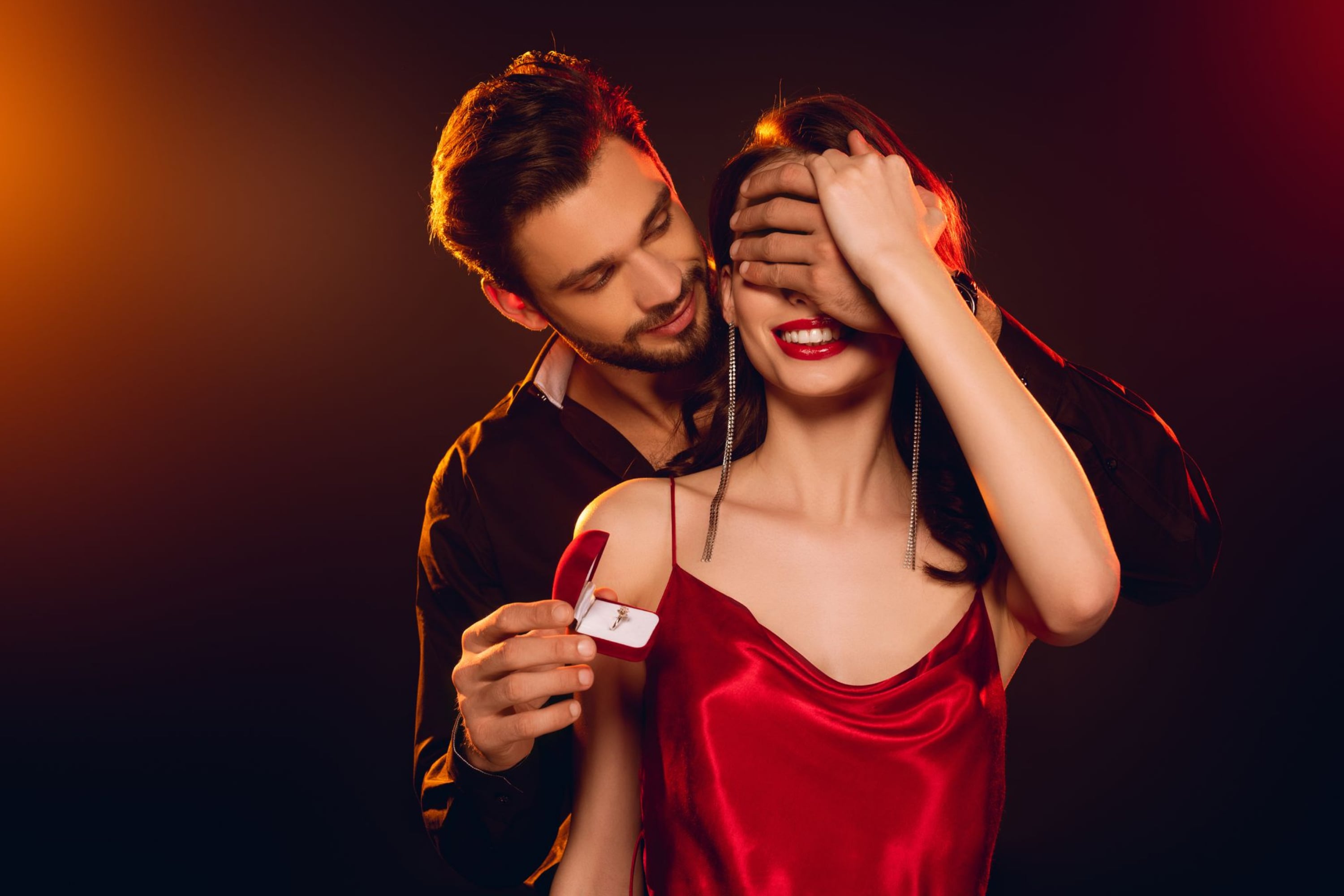 Make a Card For This Guy
This is a very cute way to ask a guy to be your valentine! If you are handy and you enjoy making different DIY things, you should try this one for sure! Making a handmade card will show him that you are interested because you have spent time making it, plus you thought about the card's decoration and stuff.
As for the card design, it's completely up to you, but make sure it's suitable for V-Day. Some girls are unsure whether using pink color for the card is appropriate since there is a belief that guys hate pink!
But in fact, men also enjoy this happy color! So pick the color that's not too eye-tearing (a pleasant soft shade will be fine) and decorate your card as you wish.
You can make it in a heart shape or leave it in a traditional rectangular shape. Or maybe you decide to make it oval or round? It's totally your choice! Don't hold yourself back!
After the card is cut out and decorated, sign it for your crush. Here, you can use any phrase to ask him to be your valentine. It depends on the personality of your crush.
If he is a straightforward person who doesn't understand hints very well, you should ask him directly. In this case, writing something like "I'd love to be your valentine for V-Day" is the clearest way to let him know about your intentions!
Give Your Crush a Gift!
This is one of the most traditional valentine asking ideas! The gift can be literally anything! It all depends on your budget and how well you know the guy. Also, you should take his preferences into account.
If he is a sweet tooth, giving him a box of his favorite candy is a good idea, especially if you wrap the box in a lovely manner (e.g., a heart-shaped ribbon tie can let him know what you want from him)!
Or you could bake his favorite cookies for him and pack them nicely to give as a present. There is only one thing you should be aware of when making edible gifts: make sure that your crush is not allergic to the tasty treats you are going to give him!
If you know what kind of music your crush loves, it could be a great idea to present him with a personal playlist on Spotify! Like that, he will realize you spent time selecting the music tracks for a reason.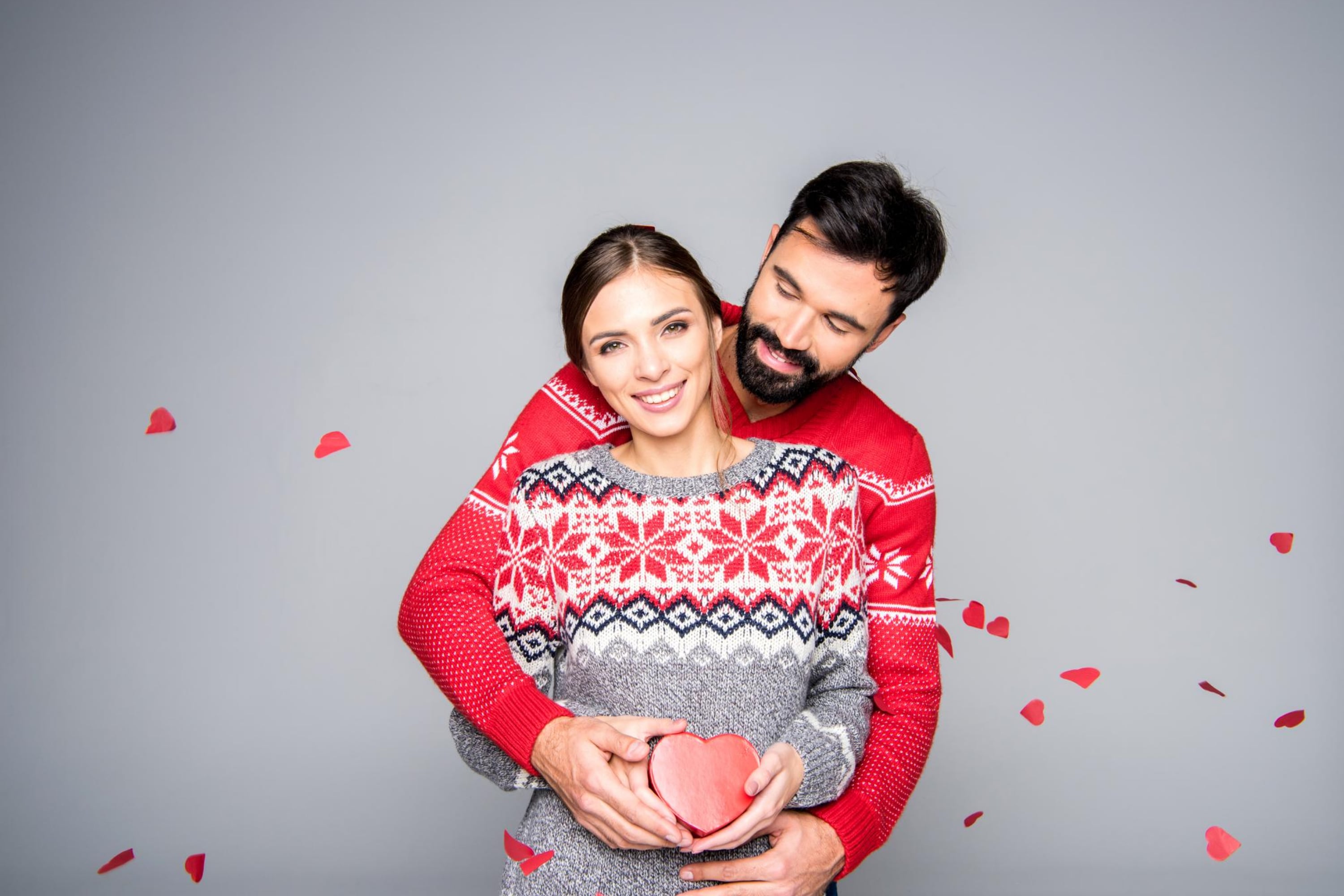 Simply Ask Him In Person
Well, ok, to some girls, it's not the most straightforward solution! However, if you don't feel scared about coming up to a guy and asking him directly to be your valentine, then this is the simplest way for you, indeed.
No need to spend time on pretty cards or making up asking phrases. No need to spend time at the stove baking. All you have to do is to find the appropriate time and place and ask him.
These were the most shared Valentine's day ask-out ideas. Of course, if you make up your own way of asking your crush, this is awesome! In fact, there are no strict rules or limits here.
Do what you feel is right, the only thing that matters is that your card/gift of whatever you do or say is sincere.
How Do You Get a Man to Ask You to Be His Valentine?
We are all different, and pretty many girls are way too shy to come up to a guy they like and ask him to be their Valentine. These girls prefer more tricky ways of letting a crush know they want to go out with him!
So if you still don't know how to ask him to be your valentine, and the 14th of February is getting closer, here are a few tips for you. Check out what you can do to make a guy ask you to be his Valentine!
3 Powerful Questions To Ask A Guy You're Dating
Get him a nice bar of chocolate (his favorite one will be great!) and attach a note asking him to be your Valentine. Remember to write a place and time for a date! You don't want him to get lost, do you?
Wear something charming on Valentine's Day, giving preference to red, pink, or white. A fabulous dress will make you feel super confident to ask him out!
Pick out a nice date already so that he doesn't have to worry about thinking up something for you. And make sure he knows the plans!
Make your status, "I wonder who will be my Valentine this year….". He will surely use this chance to ask you out!
Get him a nice gift.
Let him know you like him! Smile at him! Make eyes at him! It will push him to act.
If he is your schoolmate (middle to college), ask him in an old-fashioned way – just pass him a note! Besides, it's so cute!
Invite him to go somewhere together. It should be a place you both will enjoy!
Send him a message in candy hearts.
For the extremely romantic girls, try this option: scatter kisses across the floor and attach a note, "Now that I've kissed the ground you walk on, will you be my Valentine?". Who could resist that?!
You can simply pull him aside to ask. Only try to do it when you're not in front of other people! Otherwise, it'll be way too awkward.
Sometimes guys don't even know that you like them. So let him know! Gently brush his arm or lightly push him as you laugh when he says something funny. It will indicate that you are interested. Then, you can ask him or give him a clear hint!
If your school has a custom of sending flowers to people in a class, order one! It's cute and everyone appreciates this kind of attention.
Ask your close friend to talk a lot about how cute you two would be together! This should be done when you and he are in the same company, chatting so that he can hear these words!
Ask him for help to get attention. Guys love to help women!
These are just a few Valentine's day asking ideas. You can make up your own if you haven't found what attracts you in the list above. Or, as an option, you might want to get a closer look at your close environment.
Who knows, maybe you have been overlooking someone who has been attracted to you for a long time!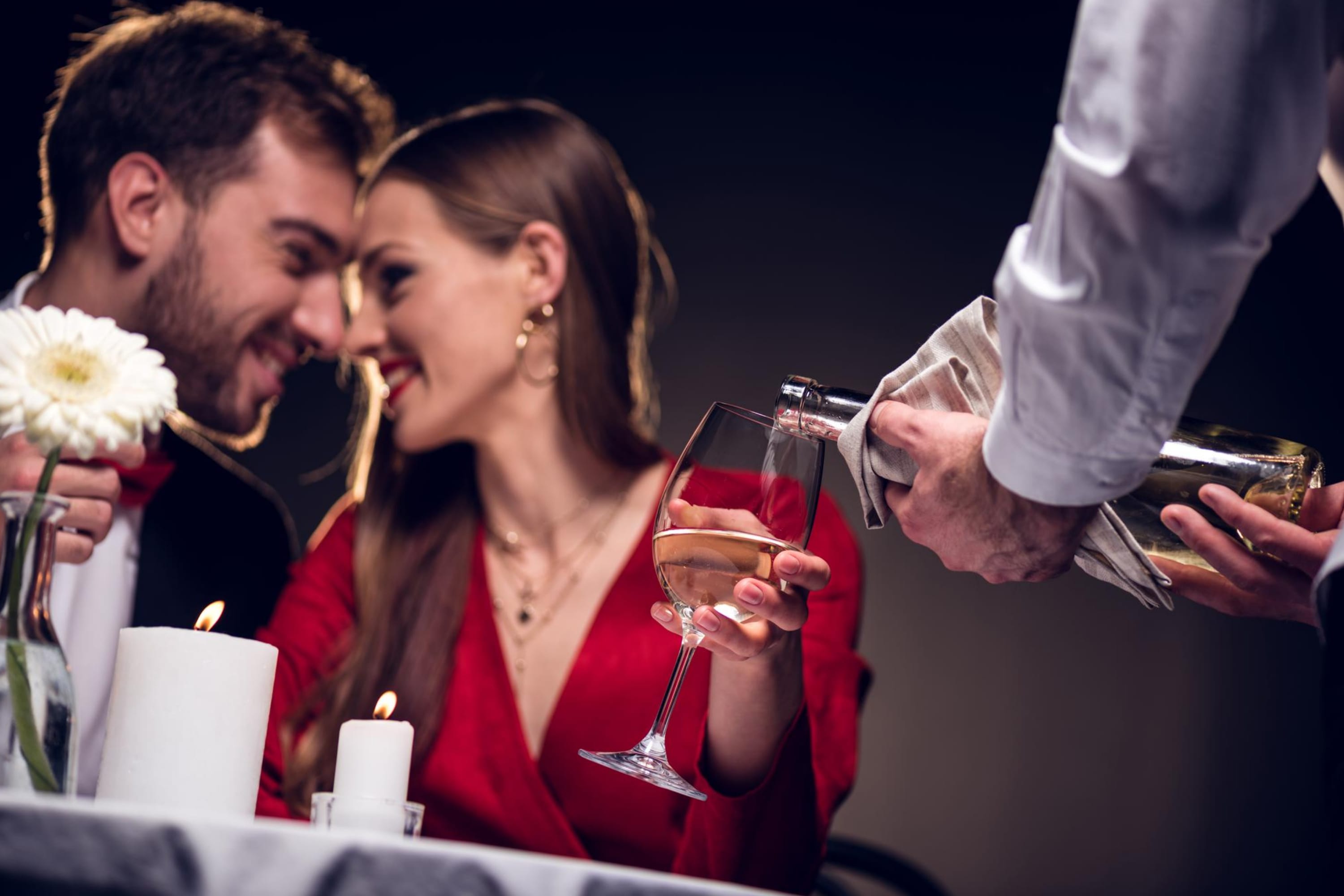 What To Say When Asking Your Crush?
Asking a guy to be your valentine is always awkward and nerve-breaking! No wonder girls often might stutter when standing in front of their crush going to say the most important words! This is why ladies often prefer asking this online, but this time, they may have problems with choosing the right words.
To help you out with that, we would like to offer some hilarious and handy ways how to ask a man to be your Valentine online to make the situation more relaxing and natural.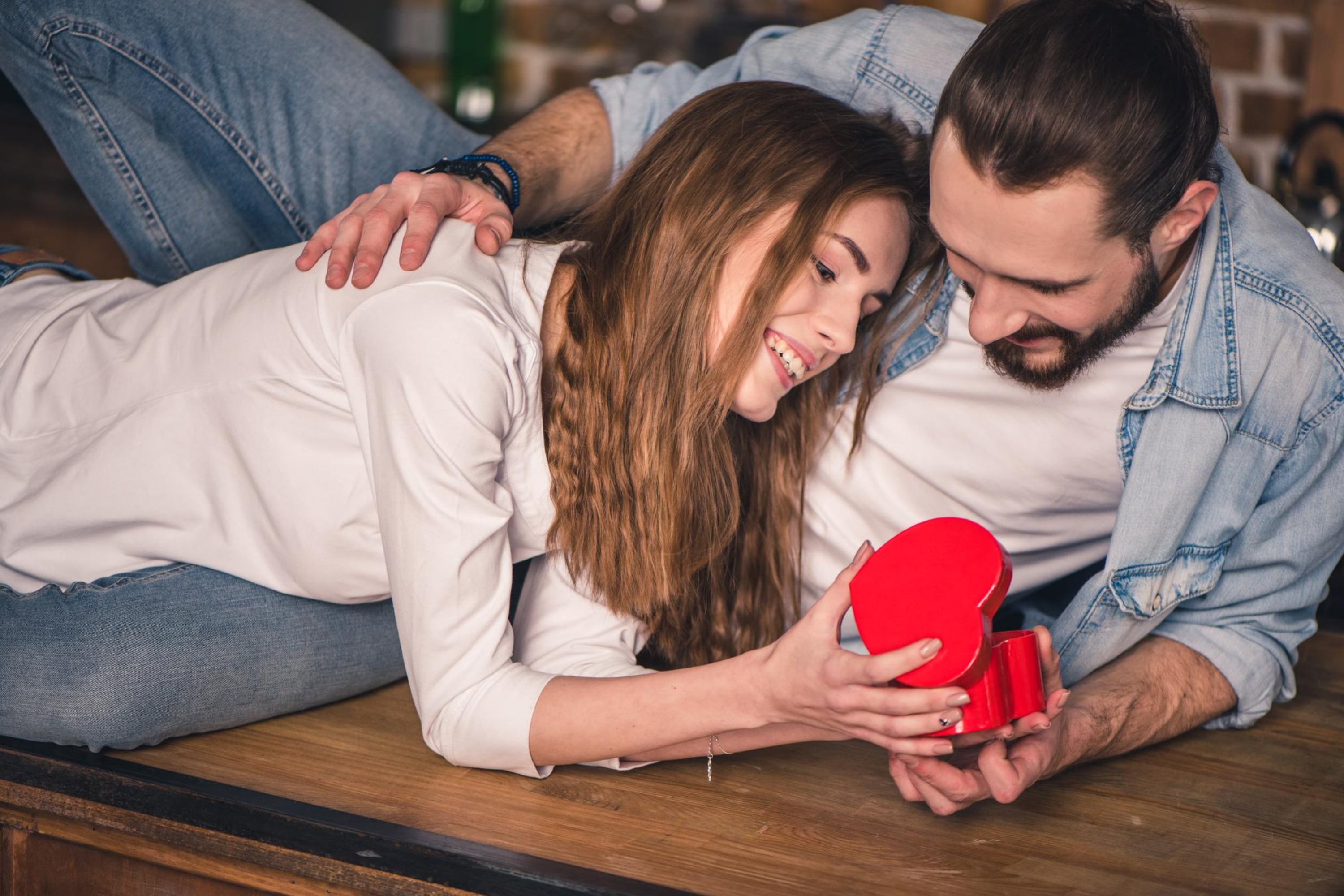 Funny Ways of Asking Him Out For V-Day
Before you make up any funny invitation phrases, make sure your crush does have a good sense of humor! Otherwise, if he is way too serious, your attempts might be all in vain. But if he is ok with jokes, you could say something like this:
"I'd like to ask you out, but with everything closed, maybe I could ask you in?"
"I don't know how else I can make you see I want you to be my Valentine, so I'll just cover your way to me with your favorite sweets so that you don't get lost!"
How to Ask Him to Be Your Valentine In a Funny Way?
If you don't want to sound way too serious when asking a guy to be your Valentine, check out a few funny and unique ways of doing this that will help you with that.
"I'm so tired of looking at the inside of my apartment! Could I have a look at the inside of yours?" It's a straightforward way to ask him on a date and be your partner for V-Day!
"Are you hungry? I just ordered enough food for a family of two." Use this idea if you are close enough with the guy to invite him somewhere to eat out.
"We share such pretty thinking, and I'd love to have an endless talk with you. Could you be my Valentine?".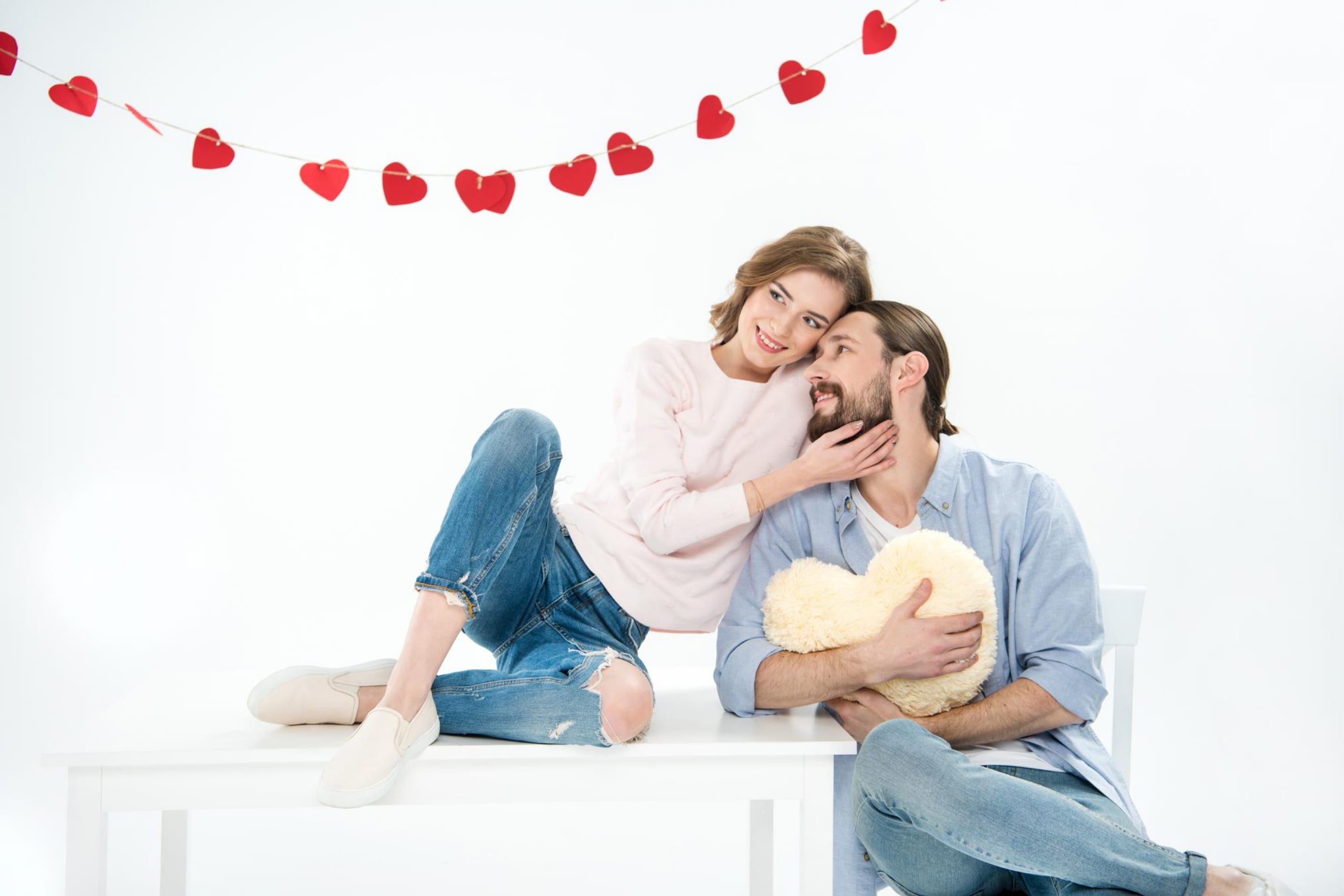 Asking a Guy to Be Your Valentine In a Cute Way
If you want to look and sound cute, here are a few phrases that can help you ask your crush out on St. Valentine's Day and not look too serious and official!
"In case I don't meet the standards to be your Valentine. Would you please lower it?"
"Are you single now? Me, too. Maybe we are meant to be together. All the love spread this Valentine's encourages me to say this: I like you. Will you be my Valentine?"
"Just wondering if you have plans for tonight? I'm thinking about doing something with you."
Now you know how you can ask your crush to be your Valentine if you feel too nervous about doing this. With all the ideas we have shared, you can ask him out either in person or online.
And since we have provided you with several useful phrases that can be used for invitation, you may not even have to make up your own!
We do hope that with the help of these hints and life hacks, you will ask the guy you like to be your Valentine and you will have a great time together!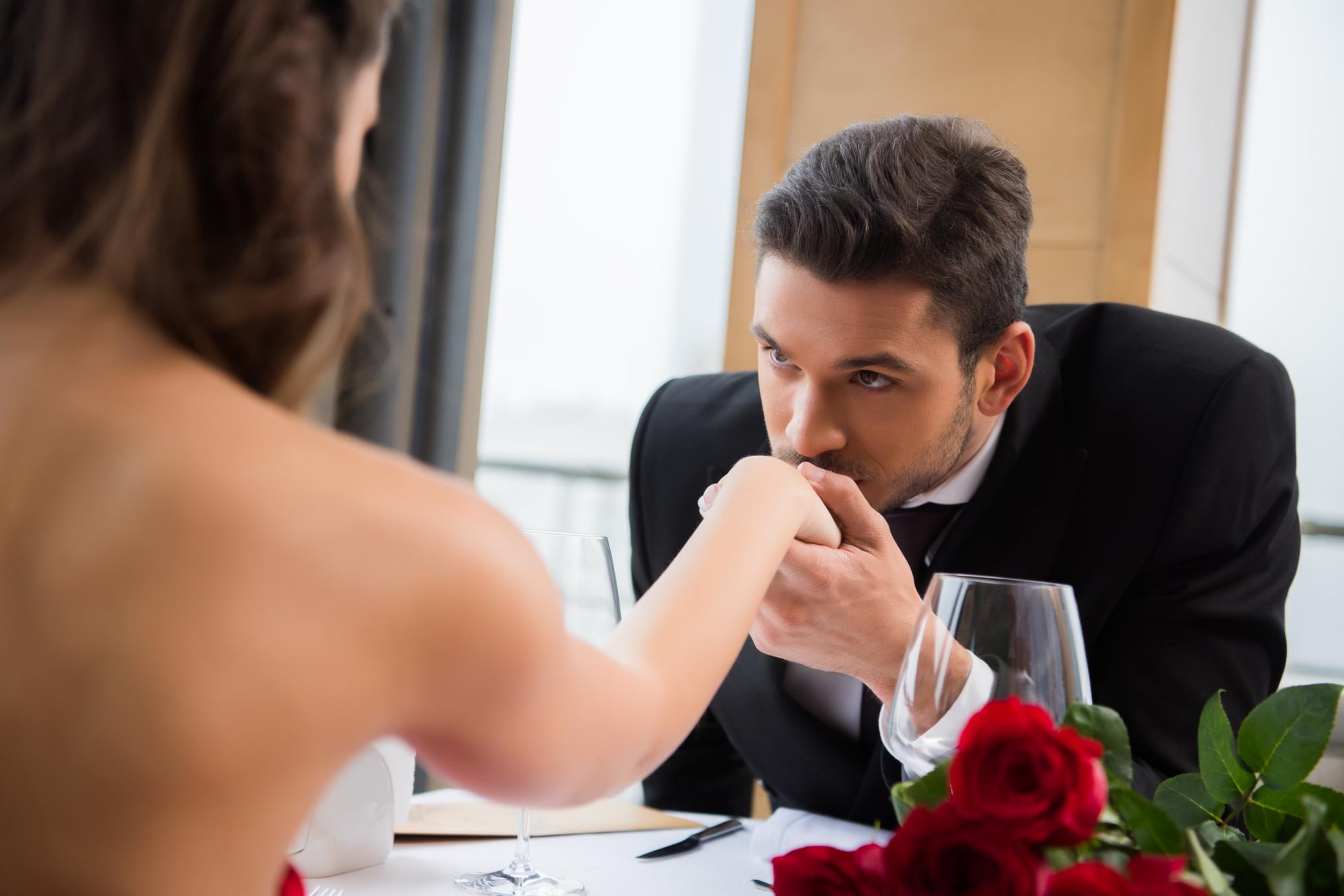 Frequently Asked Questions
⭐Should I ask him to be my valentine?
There's no rule a girl should ask a guy. You can do it if you want.
⭐Can you ask a guy to be your valentine if he doesn't make the first step?
You can, but first, make sure he's surely single!
⭐Should your boyfriend ask you to be his valentine?
It's not his obligation to do it unless the opposite is accustomed in your couple. You can ask him as well.