As a parent, you know how challenging and difficult it can be to raise a child. You know how much time and effort it takes to spend quality time with your kid, not only to give it some functional care (like feeding, dressing, taking it to daycare/school, etc.).
However, most parents are full-time employed these days, which makes it rather complicated to combine parenting and job responsibilities. This is why many families hire nannies and babysitters on a regular basis to help them out with their children.
Today we will tell you what to write in a thank you note to your nanny or babysitter if you want to express how much you appreciate this person's work. Also, you will learn when it would be appropriate to give or send this kind of note to your babysitter or nanny.
How to Say Thank You For Babysitting In a Note?
Parenting is a full-time job! You need to be there for your little one from the very first day of his or her life. And even when a child gets older, it still needs parents by its side to spend quality time together, play games, share things, and develop strong family bonds.
However, this can be very tiresome to most parents since, in modern families, both husband and wife usually work full-time in an office far from home. Besides, house chores like laundry, cooking, and cleaning also take time.
19 Ways To Say Thank You & Show Your Appreciation – Business English
All this leaves relatively little time for parents to spend with their children. This is why quite many families (especially those that have two and more kids) often hire a nanny or a babysitter to take care of their kiddos.
And since parents realize how hard it is to mind even one kid (not to mention two or more!), they often want to show their babysitter/nanny how grateful they are for all she does for them.
But how is it correct to write a thank you message for a nanny?
Below, you can find several samples of a thank you note to the babysitter. Some of them are more detailed whilst others are pretty short. Also, we have collected both more formal and informal samples of such notes so that you can choose the style you find more appropriate for your particular case.
Some families are very close with their nanny/babysitter and accept her as a family member, whilst other couples prefer a more reserved and official employer-employee relationship. Depending on what kind of it you have, you might want to opt for a particular type of thank you note.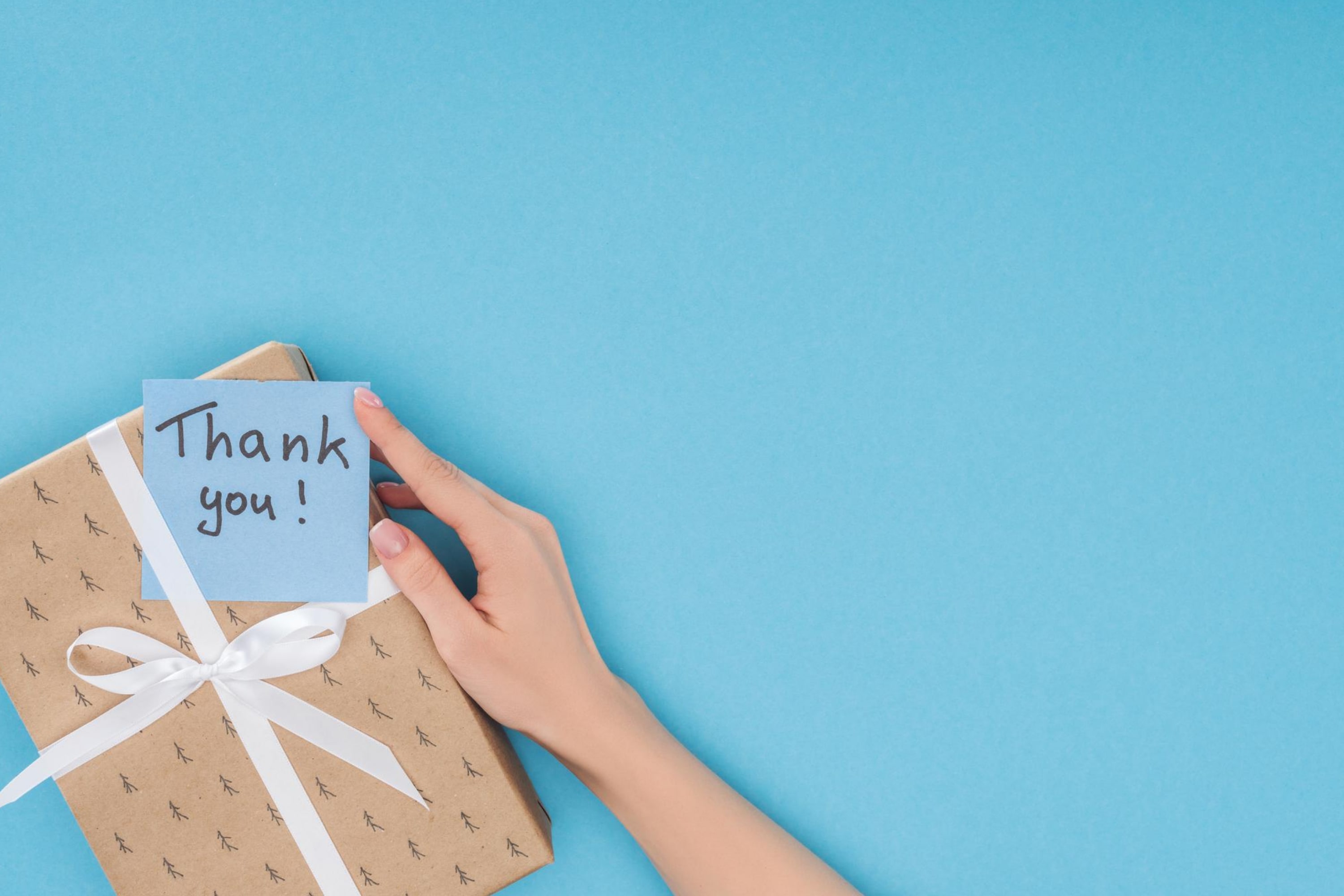 Sample One
Me and my wife (husband) want to thank you for having such a positive impact on our child. To be honest, at first, we weren't sure about hiring you as our babysitter because of your young age. But now we see that we did right! You are such a bright person, and our kid loves you so much! ! I'm so glad we went with you. Thank you so much!
Sample Two
I want to thank you for your devoted work in our family as a nanny/babysitter! Our daughter/son has never developed such a strong bond with any other babysitter we've hired before! This is a very rare thing, so I wanted to send a heartfelt thank you! Me and my husband are deeply thankful to have you in our life!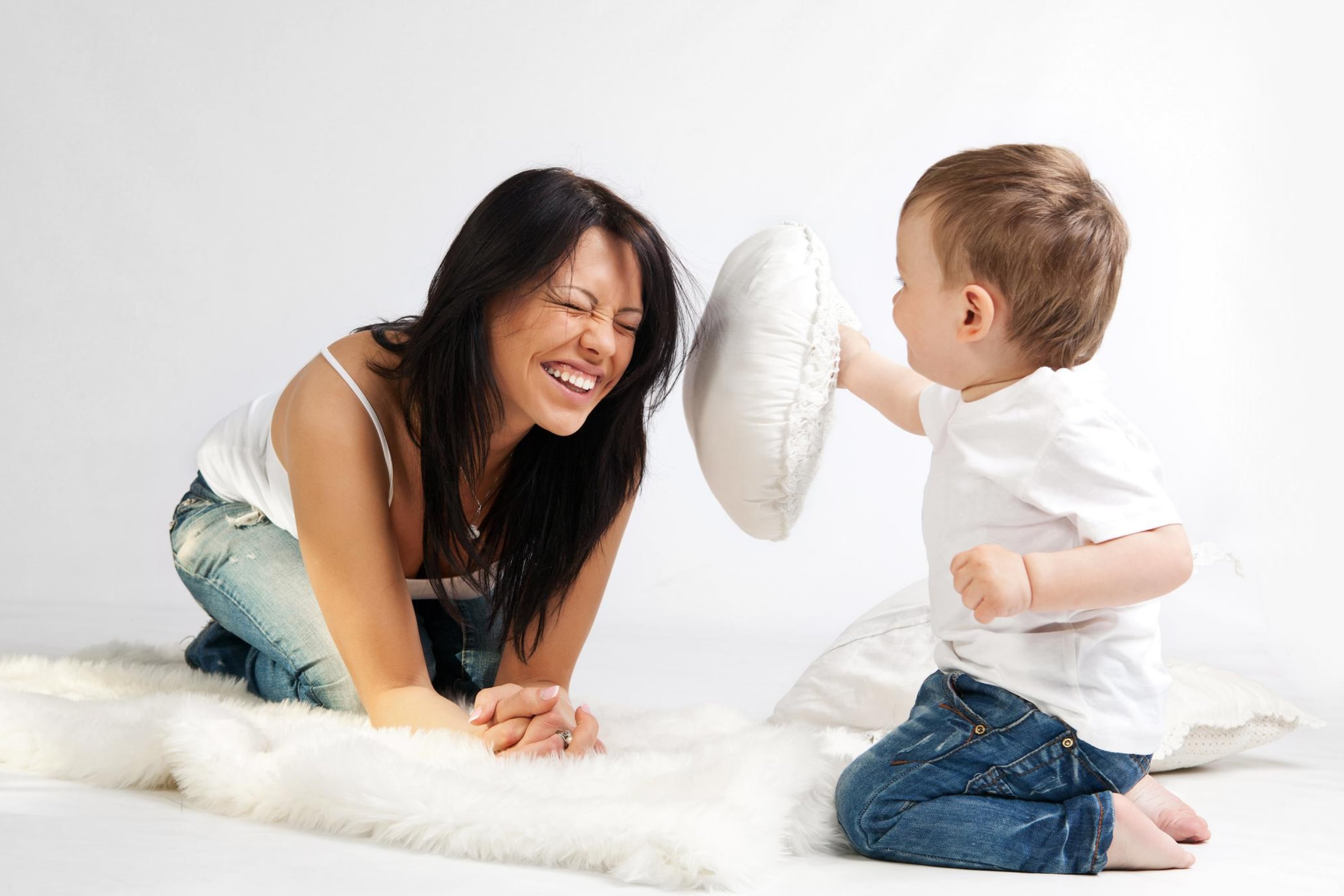 Sample Three
I just want to say that since we've had you, our kid has started making new friends and becoming more active in school. She also started doing her homework on time! Nothing can express how grateful we are for your help around here. You two have formed quite a strong bond!
Sample Four
Thank you for introducing all these awesome games and activities to our child. He is extremely fond of them now! For someone so young, you are a very responsible and mature person, and for that, we are very grateful!
Sample Five
Thank you so much for caring for our little ones so that we could enjoy a date day out! You are a true salvation for me and my wife's personal life! And thanks to your incredible love for our kids, we can be stress-free when we leave them with you. Thank you so much for that!
Sample Six
The effort you put into taking care of our baby is so much more than what we expected! The babysitters we had before you didn't invest so much into all his activities and leisure as you do. Thanks to you, he feels so much happier than ever. Thank you so much!
Sample Seven
I have never seen someone so attentive and good with other children. Many thanks for being so caring and sensitive to our little son! He truly loves you and enjoys spending time with you! You are a precious asset to have; we could not have found a better person for him!
Sample Eight
With this heartfelt note, we would like to say that we are so glad that we found such an excellent babysitter. We know how much our child loves you. And for a parent, it is crucially important to know they have left their child with someone who is caring and protective about them!
Thank you so much for caring for our child so well. We can see how positively you have influenced our son! You have helped our child focus and perform at school so much better. We are super lucky to have you!
Sample Nine
Thank you for making our child more responsible and helping him focus on his schoolwork. He has made so much progress since we hired you. Besides, it's been great for him to be around such an outgoing person since me and my husband are too introverted for his active nature! I just wanted to let you know that we appreciate you.
Sample Ten
Thank you so much for taking such good care of the kids last night. They can be quite a handful, but you managed to keep them entertained and safe all night long. I appreciate it so much! In particular, I have seen a significant positive change in my son since he has been with you!
Sample Eleven
You have such a positive, bright nature that kids are drawn to you like a magnet! And most importantly, they like spending time with you! You are by far the best babysitter we've had.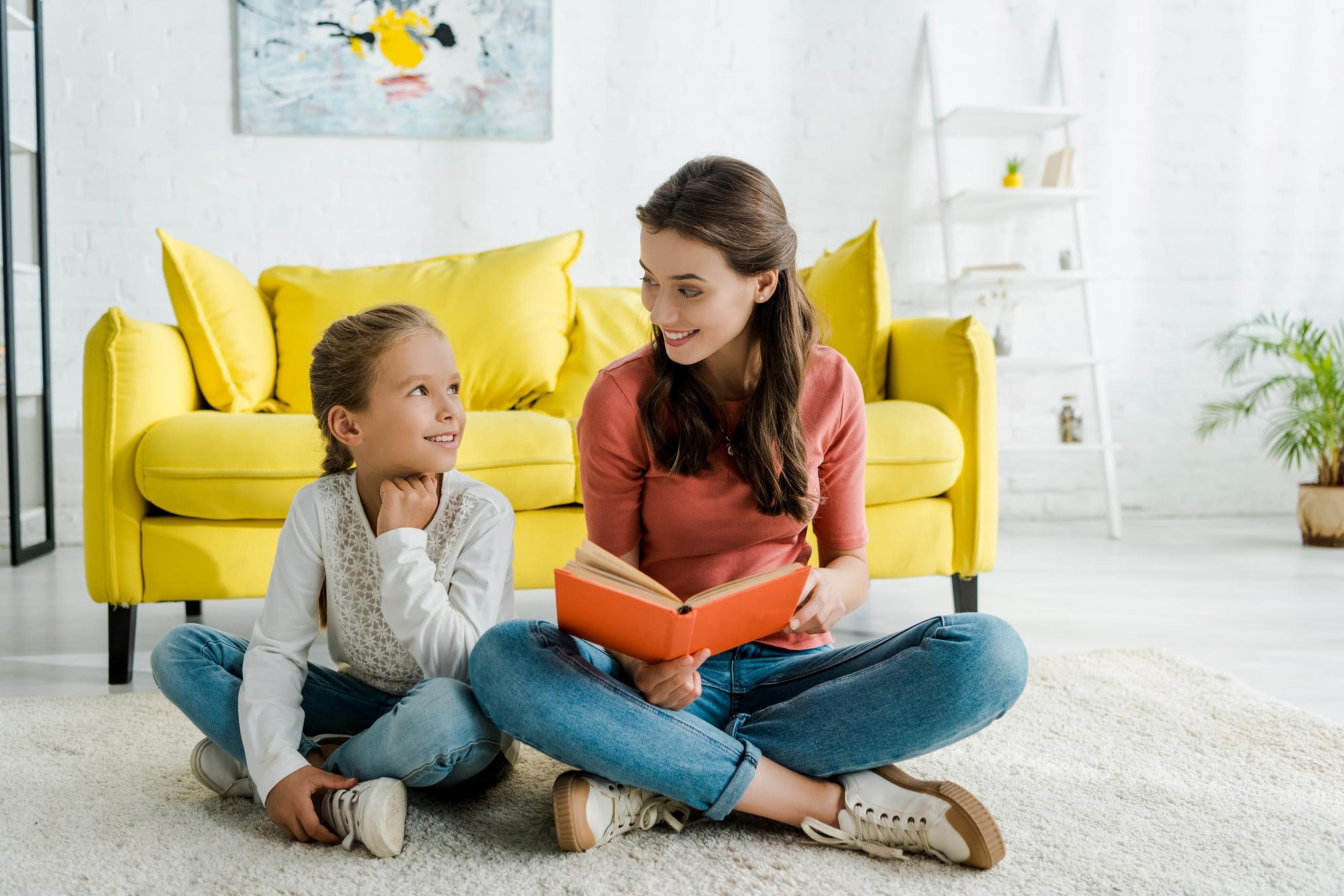 Sample Twelve
Thank you so much for being the best babysitter we have ever had. Our child enjoys the time spent with you so much and particularly loves the bedtime stories you make up for him every night. We feel lucky to have you in our lives. Again, thanks for being such a great help for our family!
Sample Thirteen
Seeing you taking good care of my son gives me so much joy! I wish I could stay home with my baby, but for certain reasons, I cannot do that regularly enough. So thank you once again for being there for him!
Sample Fourteen
I was both doubtful and scared about leaving my baby in the hands of a strange person, even with excellent recommendation letters, but now I know I have chosen the right person for my child. Thank you, you're the best.
With these thank you note samples, you will easily decide how to express your gratitude to the babysitter or nanny who is taking care of your precious little one/ones in the evenings or daily.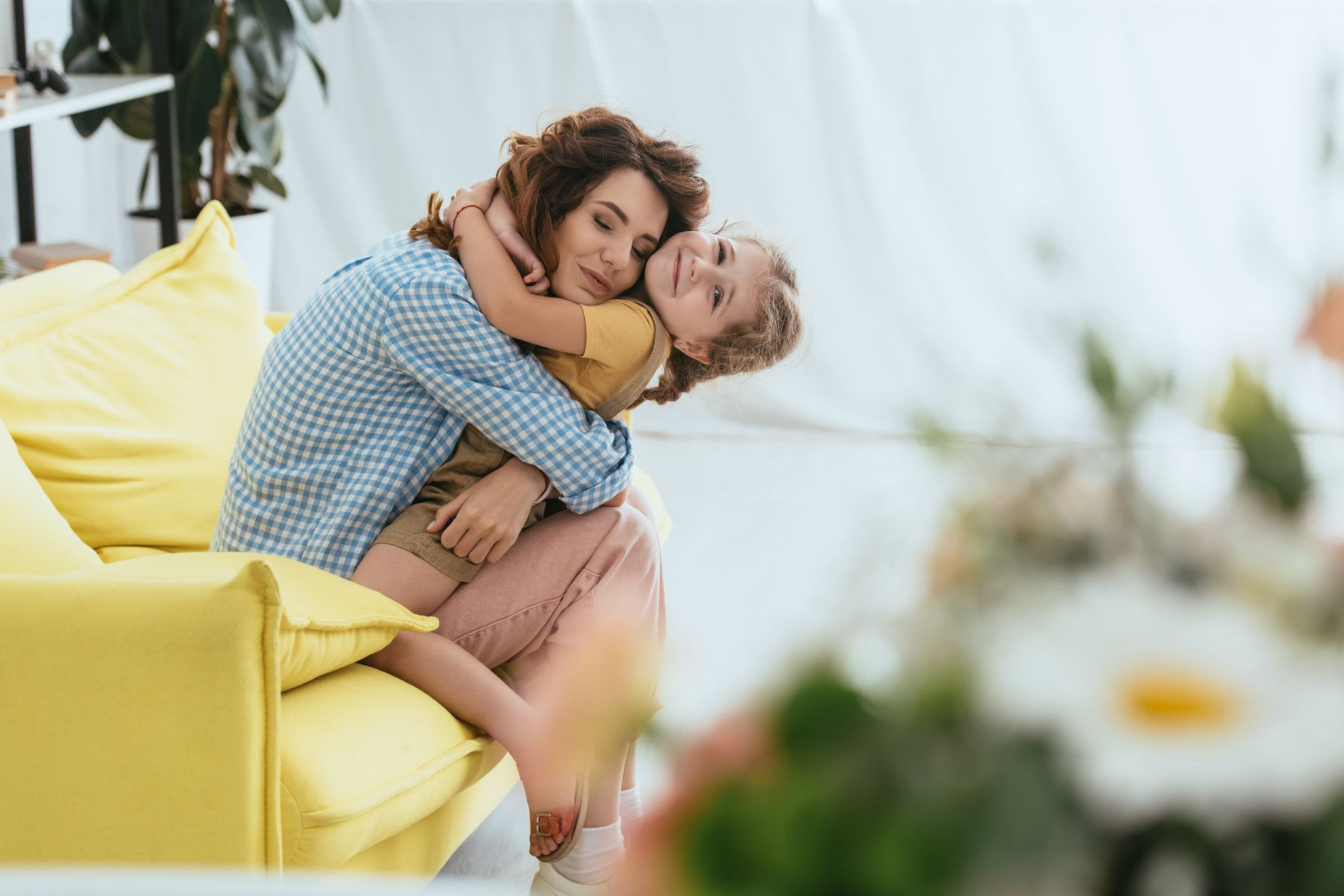 How to Write a Thank You Note Or Message to Your Full-Time Nanny?
The job of a full-time nanny is different from a part-time babysitter. A nanny usually stays with your kid daily from morning till the time both parents (or at least one of them) return home from work.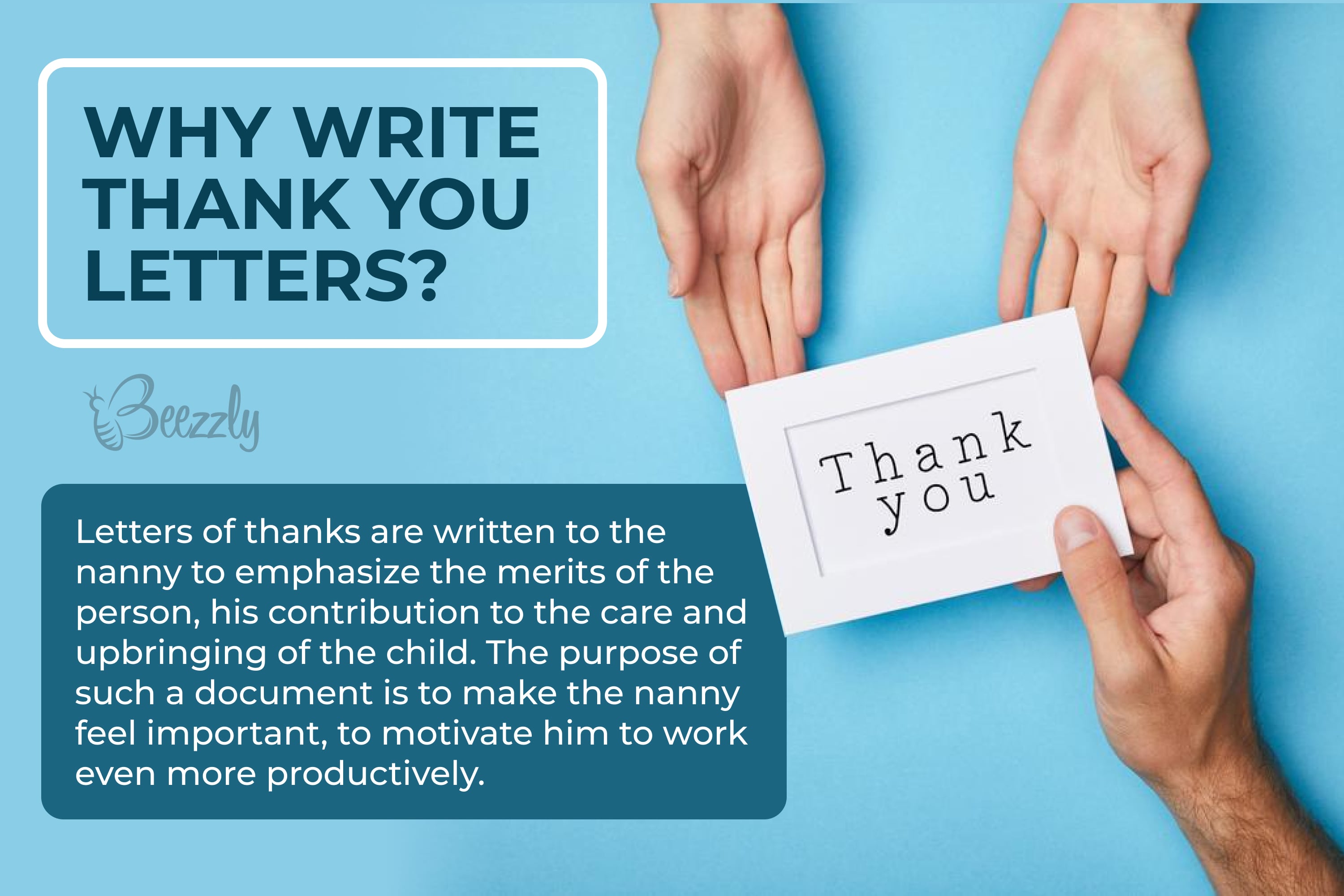 Of course, this means way more time spent with a child, as well as more effort and more challenges!
3 Tips For Writing An Unforgettable Thank You Note
So how could you say thank you for all the work your nanny does for your family?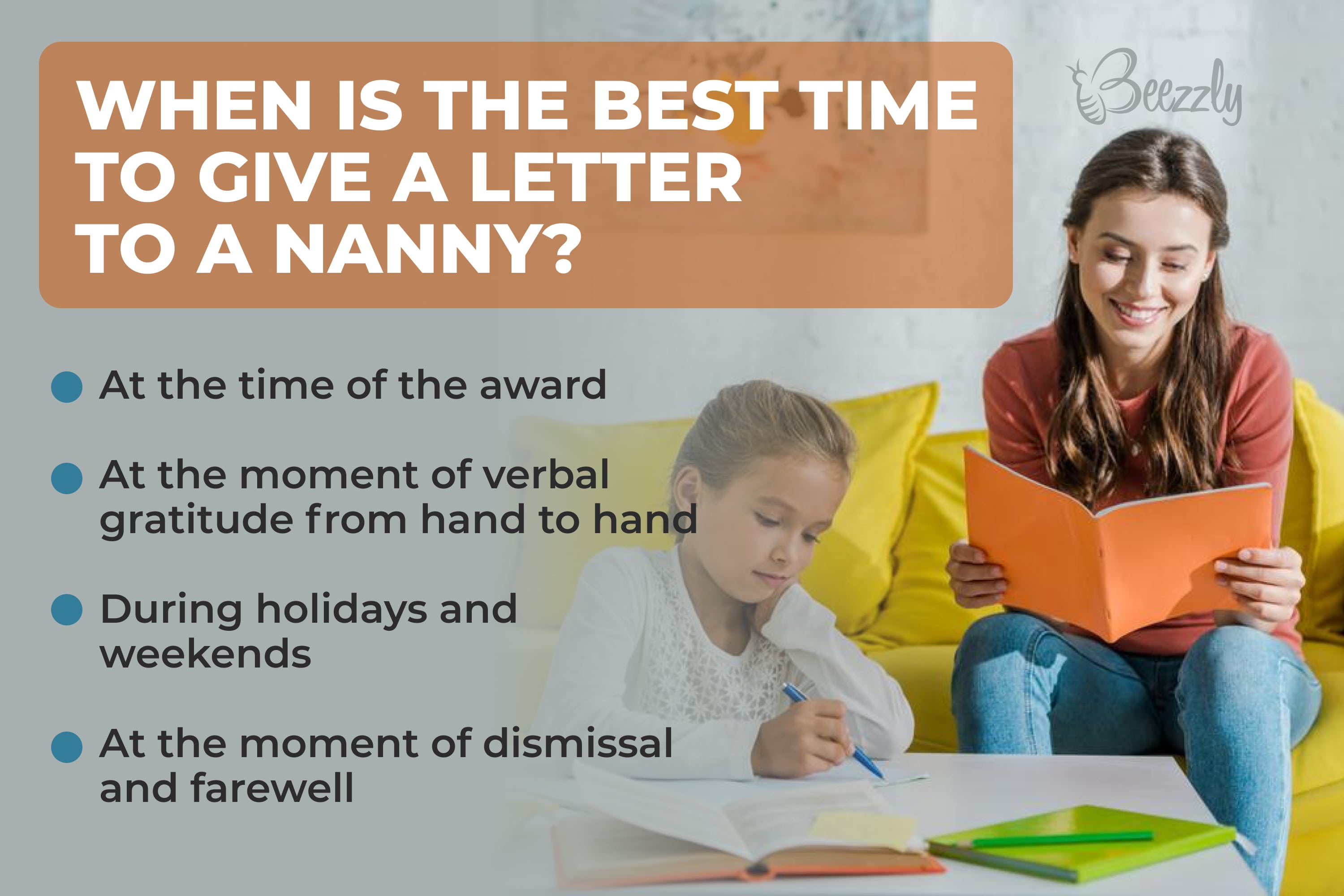 Below, there are a few helpful ideas.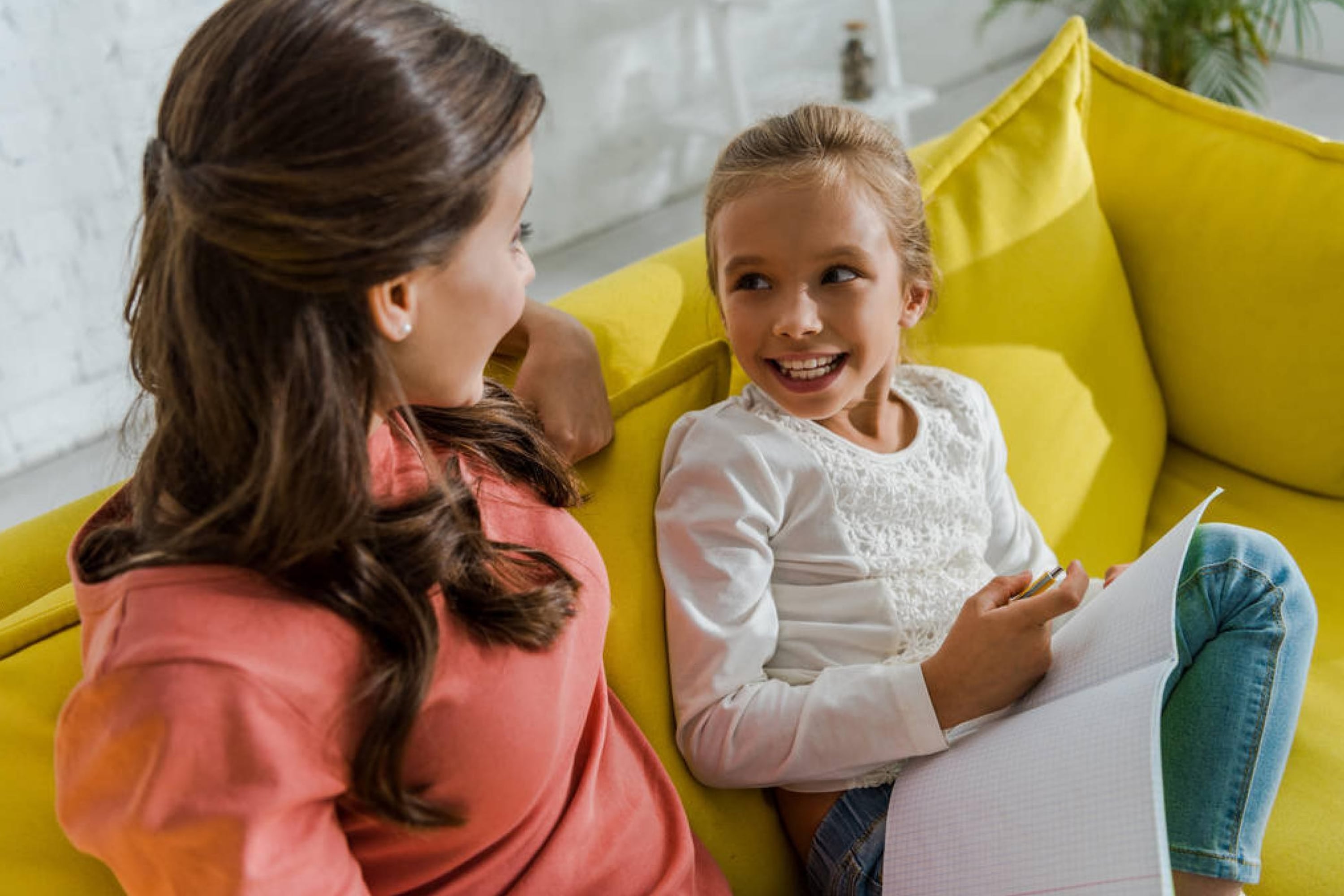 Sample One
I would like to tell you how much I appreciate what you do for our family day after day! Because I'm so busy at work, I never get to see you. But I wanted to tell you how grateful I am to have such an affectionate person babysitting my child! You give my baby so much love and comfort, as well as care!
Sample Two
Thank you for never failing to give the best time for our child! He adores the stories you tell him before bed and the games you play together after daycare! I want you to know that your company and help are much appreciated.
Sample Three
Thank you for not only taking care of our boy/girl but also teaching him/her valuable life lessons, skills and manners! I can see our kid has become so much more obedient and calm after you have joined our family!
Sample Four
Our child has undoubtedly improved since we hired you! He also said that you are very attentive and kind. Thank you so much for treating him well.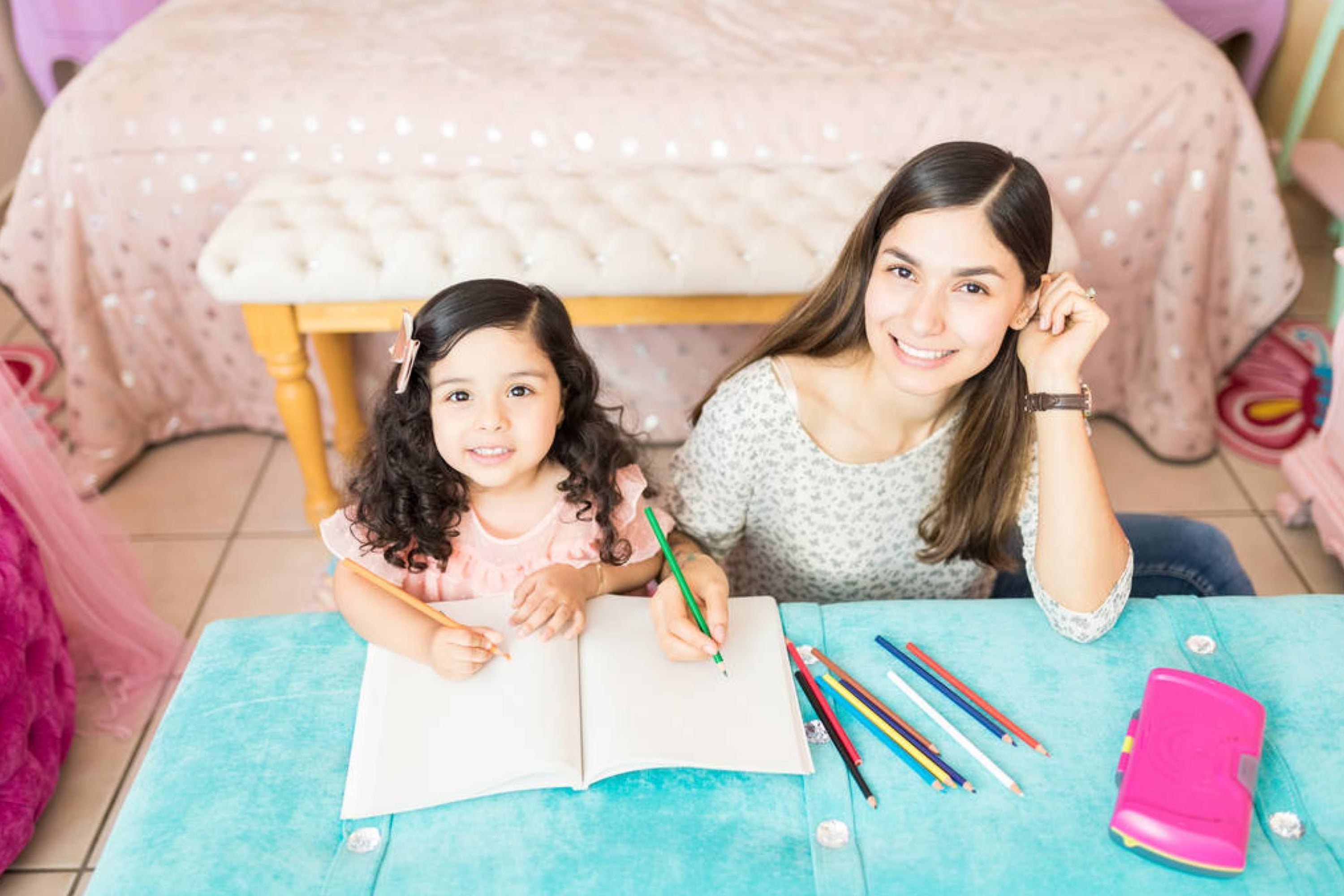 Sample Five
The assistance you have given us during these challenging weeks/months has been incredible, and we really appreciate everything you do for us. With your help, our family and household stay balanced and move on!
Now you know how to write a thank you note to your babysitter or nanny. With the many variants we have shared with you in this article, you will be able to choose the quote that suits your case best of all. Nannies and babysitters make the lives of busy families so much easier these days!
So it would be a good idea (and a pleasant surprise for your helper!) to give her warm gratitude to let her know how much she is appreciated!
Frequently Asked Questions
⭐When is it appropriate to give our nanny a thank you note?
You can do it when she decides to quit or on any big holiday like Christmas.
⭐Is it mandatory to give a nanny/babysitter a thank you note?
No, it's not mandatory. But it is very appreciated and welcomed!
⭐Can we give our babysitter a small gift instead of a thank you note?
Absolutely! But this should be something she will definitely like!