If you have a perm for the first time in your life, you might be wondering how to sleep with your new curls so that you don't ruin them. No worries, we will not suggest you sleep sitting up! Instead, you will learn a few easy tricks that will allow you to save your perm and have a good and proper sleep.
In this article, we will tell you how to sleep with freshly permed hair correctly to avoid ruining your curls. In particular, you will learn about four methods that can be used.
Also, you will learn a few handy tips that will allow you to avoid frizz and squished curls the next morning after the perming procedure.
How to Sleep With a Perm Correctly?
Can I sleep on my newly permed hair? Definitely yes! However, you need to take a few important factors into consideration. See, you need to find the way of sleeping that works best for you.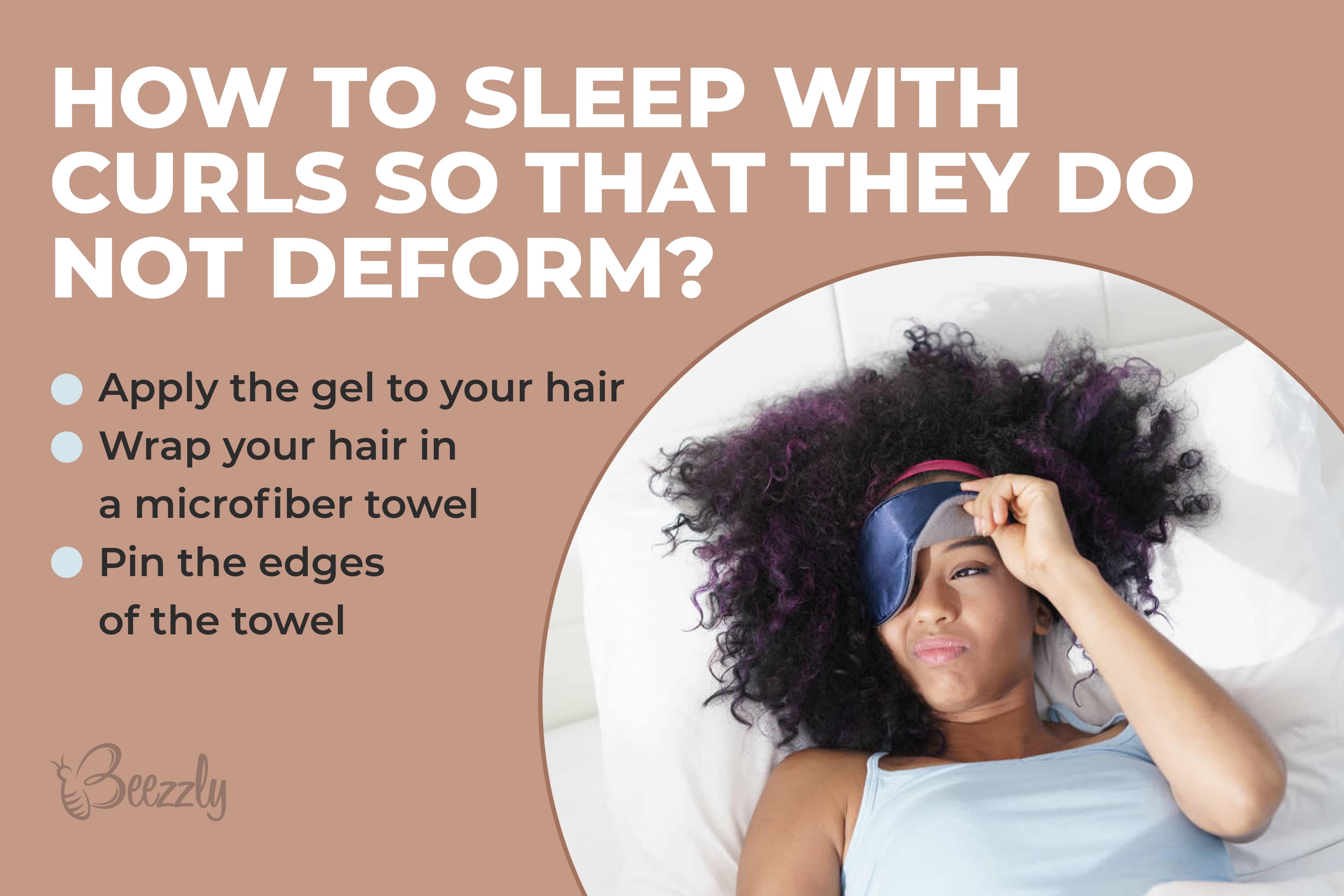 It will depend on the following aspects:
Your hair's length
How tight or lose your curls are
If you sleep with wet or dry hair
Considering all these nuances, you might want to opt for one of the four most commonly used sleeping methods for permed hair.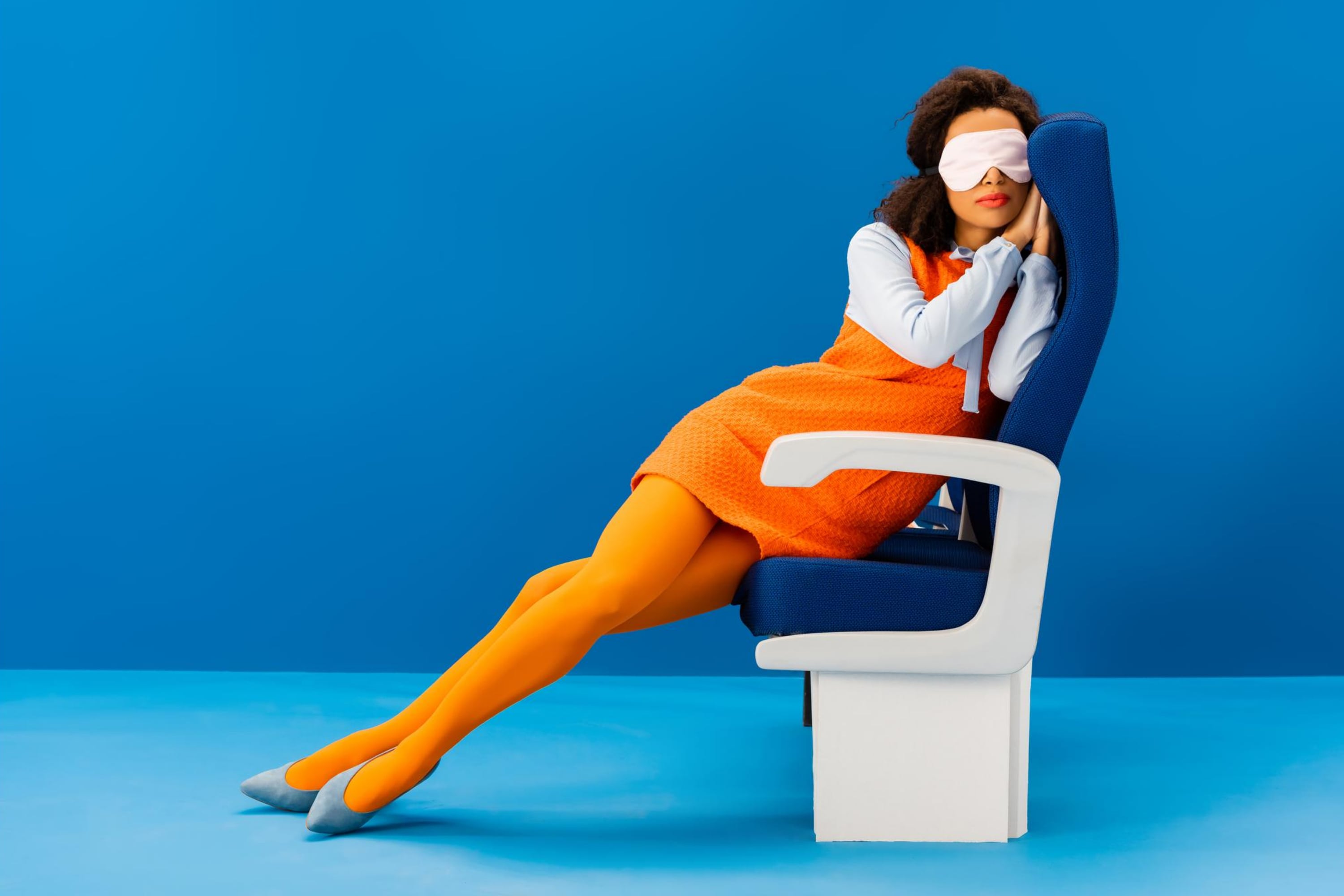 Sleep With a Loose Bun
This is the best way to put your hair up for curls! In particular, this method will be handy for the permed hair that has curls in an "S" shape or for beach waves. It is very simple: you should pull up your curls and form a large bun on the topmost part of your head.
Oh, and here is a tip for you: before you pull your hair up into a high bun, apply a leave-in conditioner first. And also, tie your hair without tightening it too much. It will help you preserve the locks. PLus, your scalp won't be aching the next morning.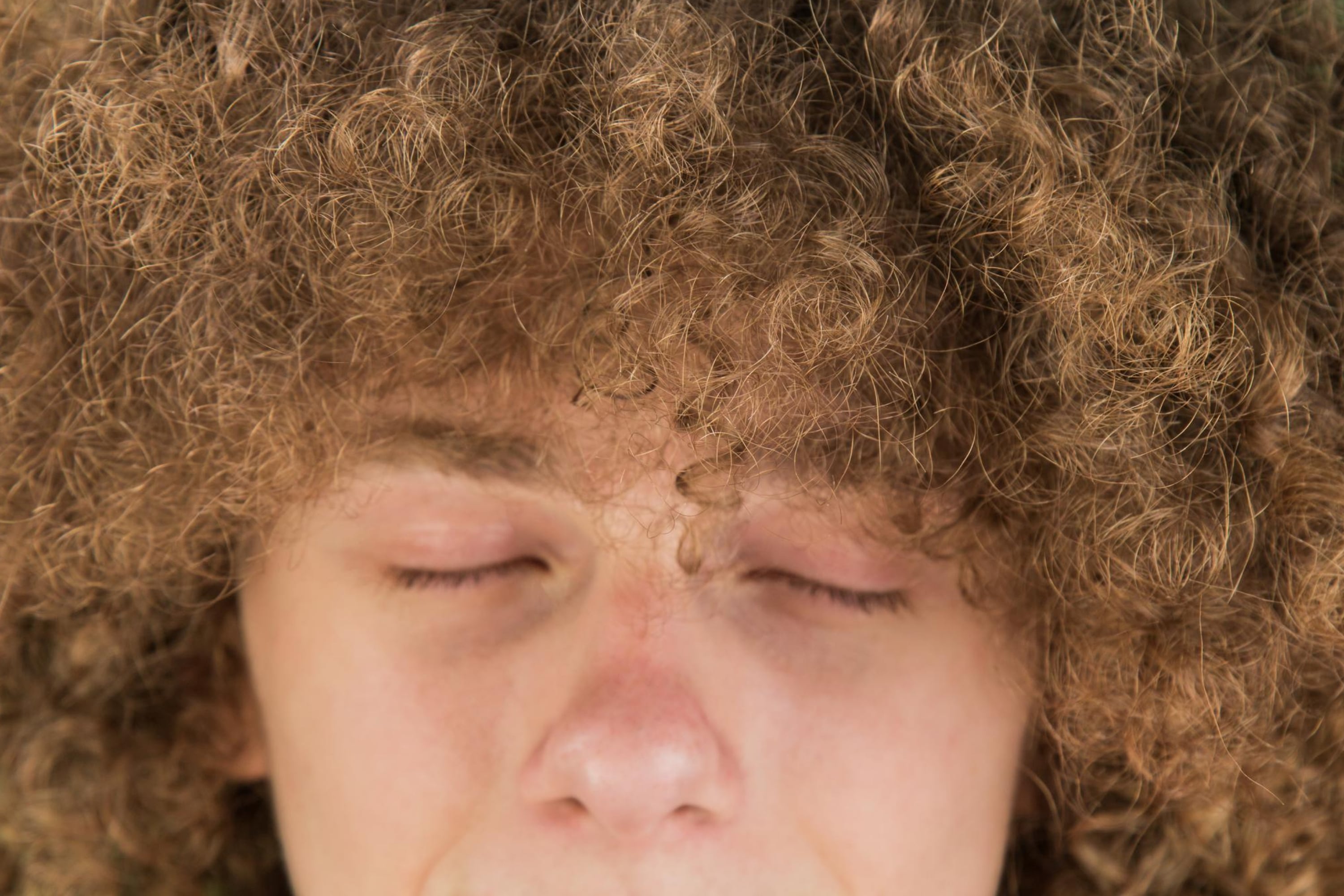 Opt For Plopping
This is a popular method for sleeping with curls, so they don't deform or get curly.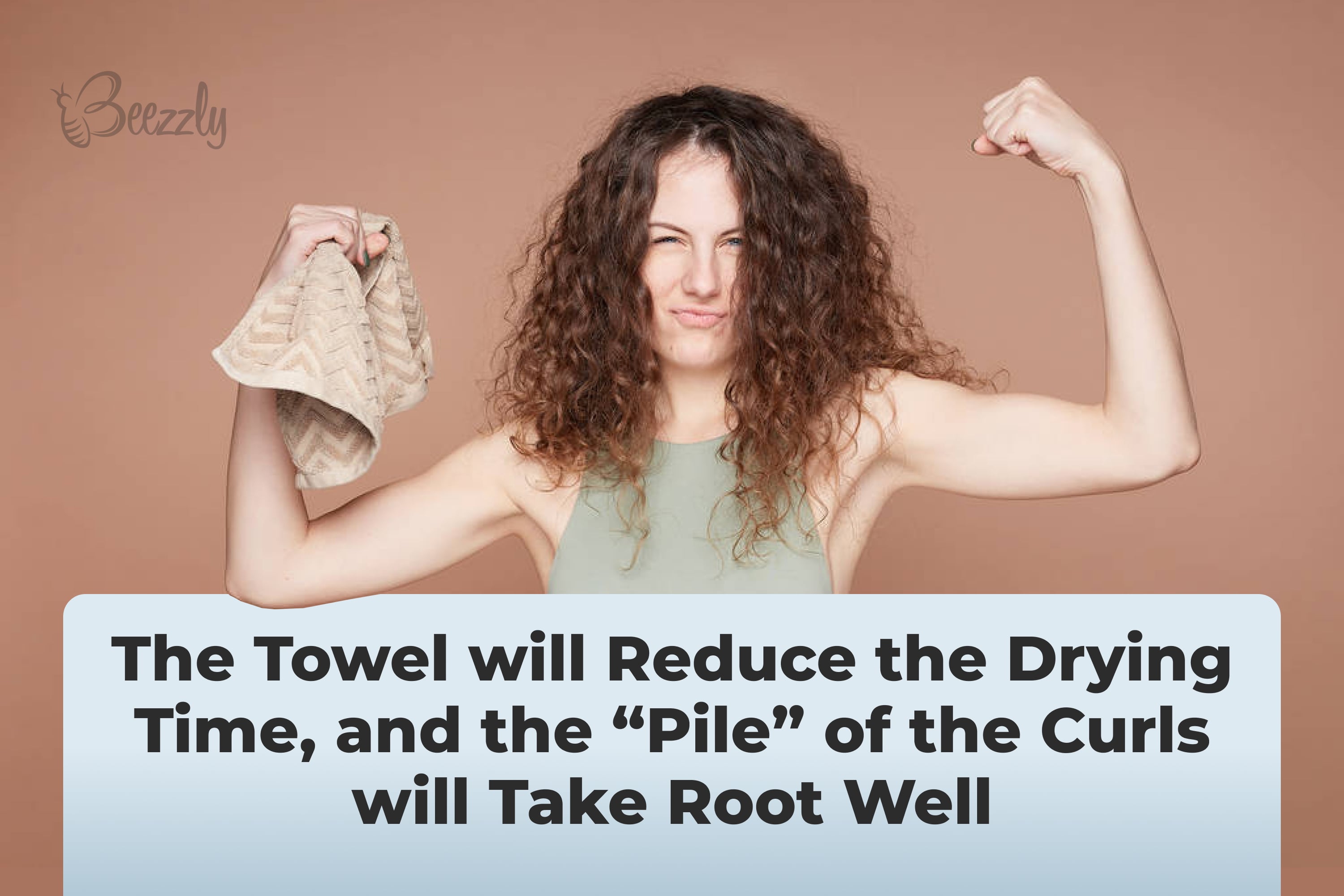 And this is what you need to do:
First, apply a gel to your hair
Then, you put a microfiber towel on a flat surface, and you put your head over it, allowing you to pile up over itself on top of the towel
After that, you should secure the sides of the towel, so it stays safely on your head
The towel will reduce drying time, and the "pile" of curls settle in well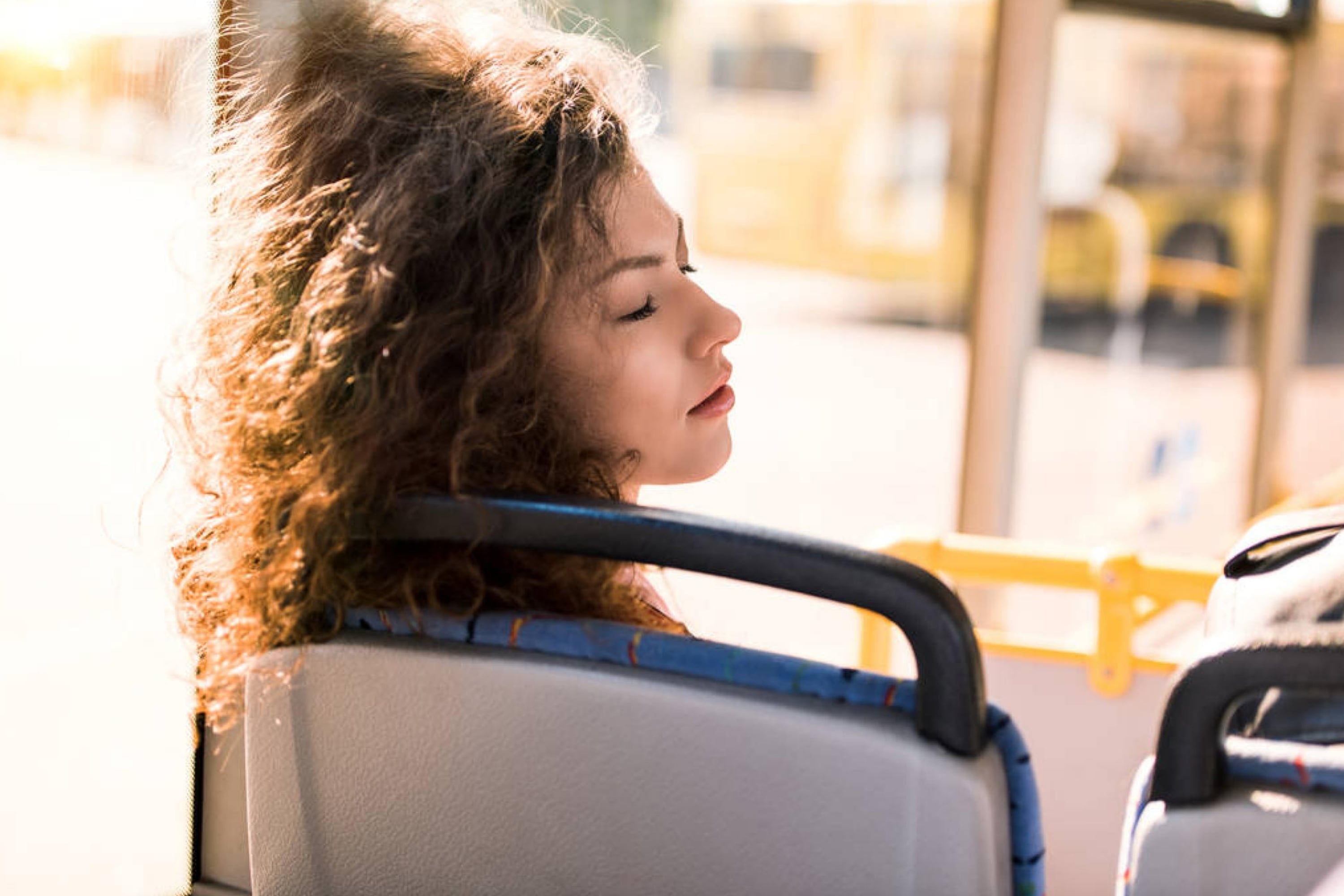 Three Buns
This method is suitable for those who have too short hair or got a perm on a bob. In this case, you might not be able to gather all your hair to be able to do a high bun on the top part of your head.
This is why instead of a single, central bun on top of your head, you can make three buns distributed around your head!
Again, remember not to pull your hair too tight when making those buns, otherwise, you will most likely wake up with a headache next morning!
Braids
If you decided to get a beach waves perm, the best thing that you can do is braid your hair before you go to bed. Don't tighten your braids too much though! Simply do one or two loose braids.
You can also use different types of braids for getting the desired effect. For example, looser braids will help maintain your curl pattern, while tighter braids will add more curl.
So, these are the most commonly used ways of keeping your newly permed hair in a proper state during the night. As you can see, all the methods are easy to use and they don't require any special tools or skills.
However, they will successfully save your curly and bouncy mane from ruining.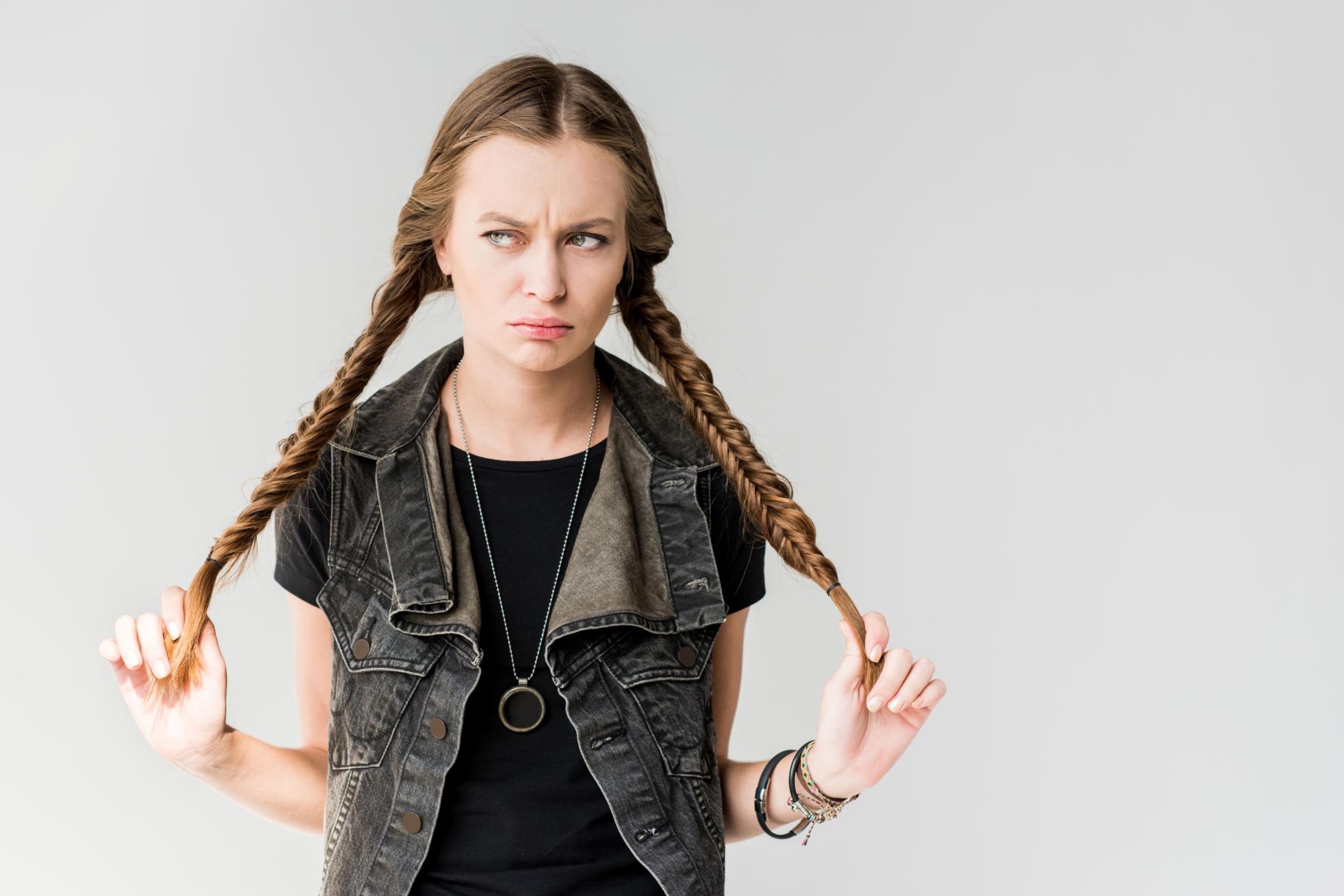 How to Wash Your Permed Hair?
The most common question is: Can you wash your hair after perm? In general, washing is allowed of course, but you need to know how much time it is best to wait after the procedure is done to your mane.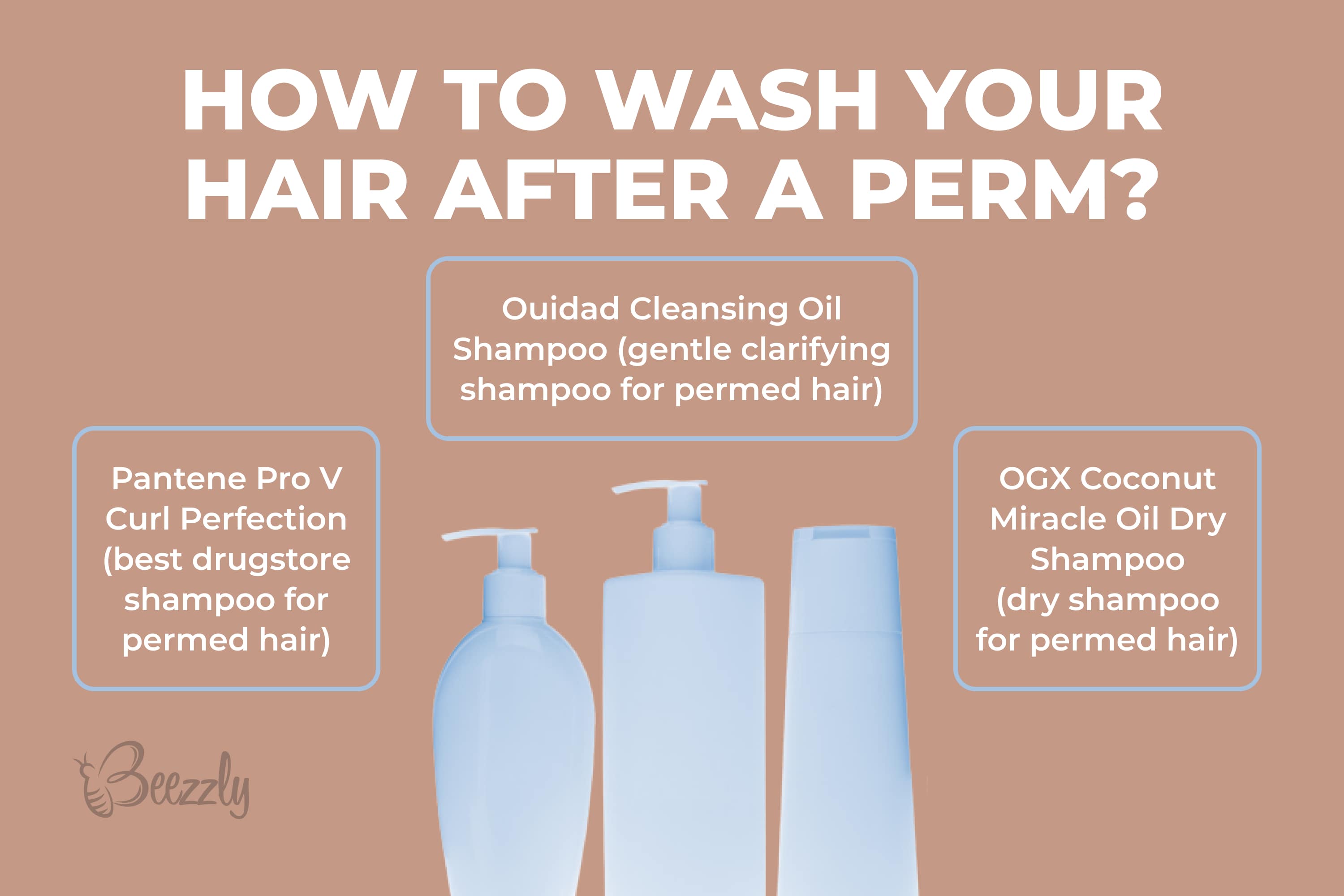 See, washing hair after a perm within 48 hours of getting it can not only damage your curls, but also increase frizz. This is why you'd better wait with washing for a couple of days after you leave your hair salon with a bouncy mane.
And also, when it comes to washing permed hair, you should keep in mind that the right shampoo is a must! To be short, here are a few options for you to consider:
Pantene Pro V Curl Perfection (best drugstore shampoo for permed hair)
Ouidad Cleansing Oil Shampoo (gentle clarifying shampoo for permed hair)
OGX Coconut Miracle Oil Dry Shampoo (dry shampoo for permed hair)
When 48 hours have passed, you can wash your curly mane. Remember to lather and condition your locks, and then rinse the product off to not leave any residue.
How to Wash Your Hair Properly | Permed Hair (Start to Finish!)
If there is any residue left, it could make your hair sticky and prone to collecting dirt. A thorough wash will make it easier to dry your perm too.
After your hair is washed, air dry it. It's the safest and the most delicate method for permed locks because it doesn't destroy the structure of your curls.
Also, your locks don'r get damaged with excess heat. And even if you have to go to bed soon, you can speed up your drying process by using a microfiber towel or a cotton t-shirt to avoid frizz.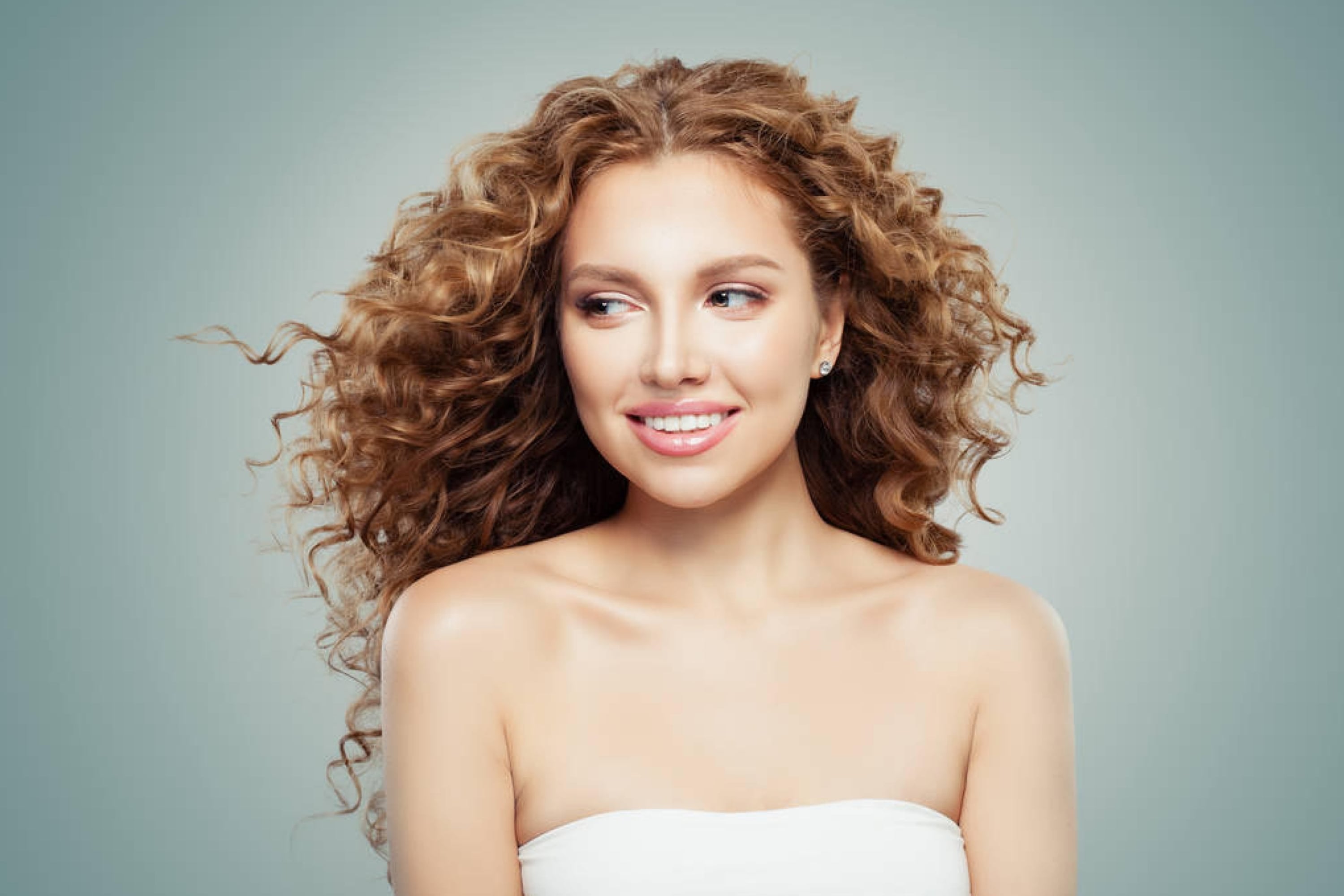 How to Avoid Frizz On Your Perm?
Those who have perm for long enough know that it's prone to frizz. Especially right after the procedure is done. Moreover, the risk of frizz becomes higher if you sleep wrong with your freshly permed locks. This is why it is important to know how to avoid that scenario.
The most effective way to prevent that nasty frizz on your bouncy permed locks and avoid friction on your hair while you sleep is to use a proper pillowcase.
In particular, you need either a silk one or a satin one. You should use this kind of pillowcase because your hair will slide softly over the case without creating frizz.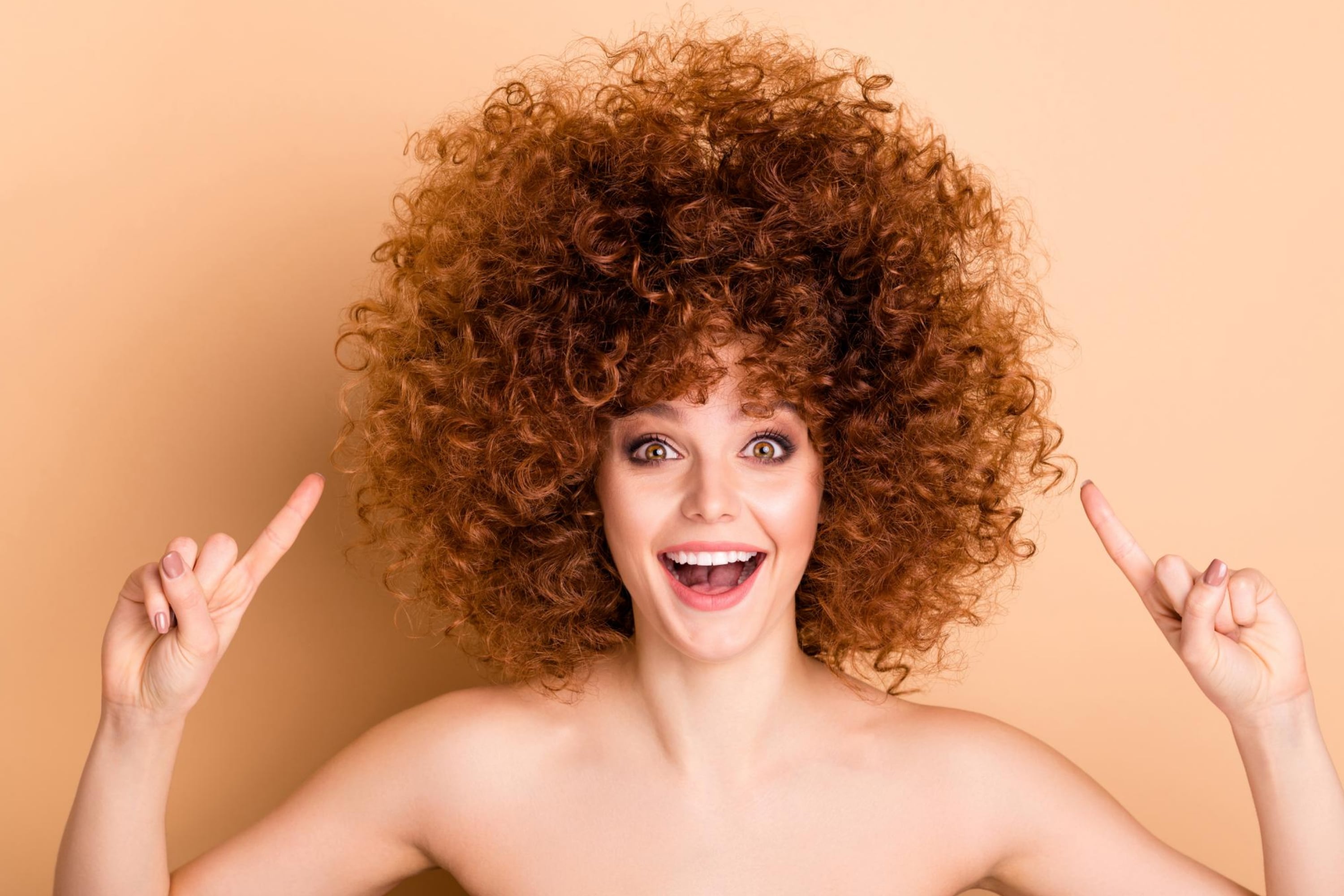 How to Style a Perm?
Ok, so now you know how to sleep with your parmed hair to preserve the curls during the night.
But what shall you do the next morning after you wake up? How to style and comb your curls so that you don't ruin them?
The method of styling you choose, as ell as your morning hai care routine will depend on the type of curls you have.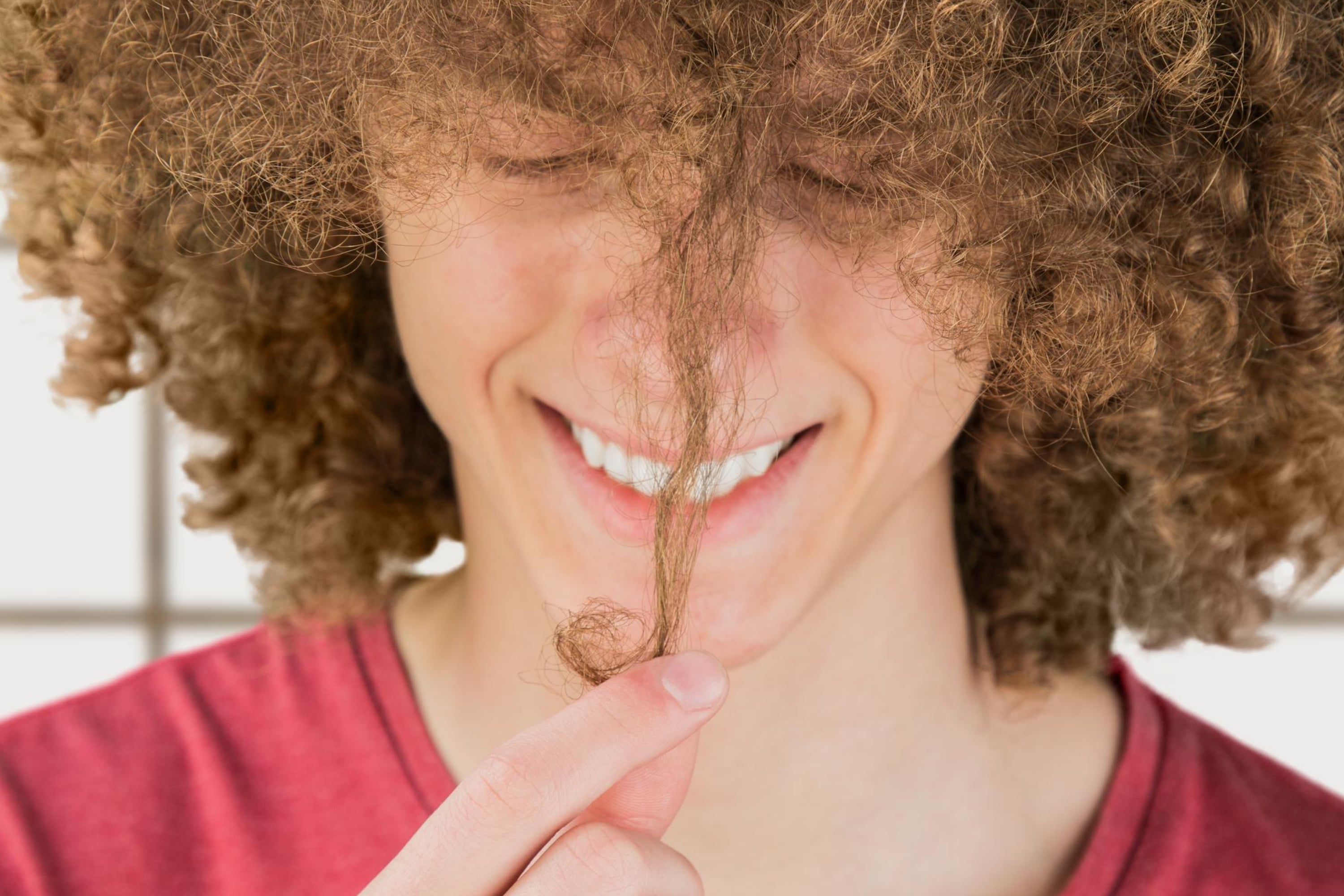 What to Do If You Have Beach Waves?
If you have a soft, wavy perm, you will need a balanced hair care routine with both nutrition and light sticking power. So the next morning, you should pulverize your hair with a detangling spray from the middle section to the ends of your hair.
Sleep-in Ponytail Beachy Waves Hair Tutorial | Shonagh Scott
Just remember a rule of thumb: use a light product, not one as heavy as coconut oil! A lighter product will fix your newly permed curls and allow your hair to maintain its bounce.
This kind of product injects your hair with the necessary moisture, thanks to which your mane and your waves achieves an optimal structure without adding extra weight. This means that your curls will still be bouncy instead of turning waved down and lifeless.
For Semi-Defined Curls
In this case, your hair should be rehydrated with a balanced moisturizer that doesn't ruin or damage your curl pattern. That's why the best thing you can do is to apply a small amount of cream made for combing curls in the morning.
This cream will give your hair proteins and vitamins that help to define the curl. Besides, creams establish definition and shine, and they have important holding power without any heavy polymer.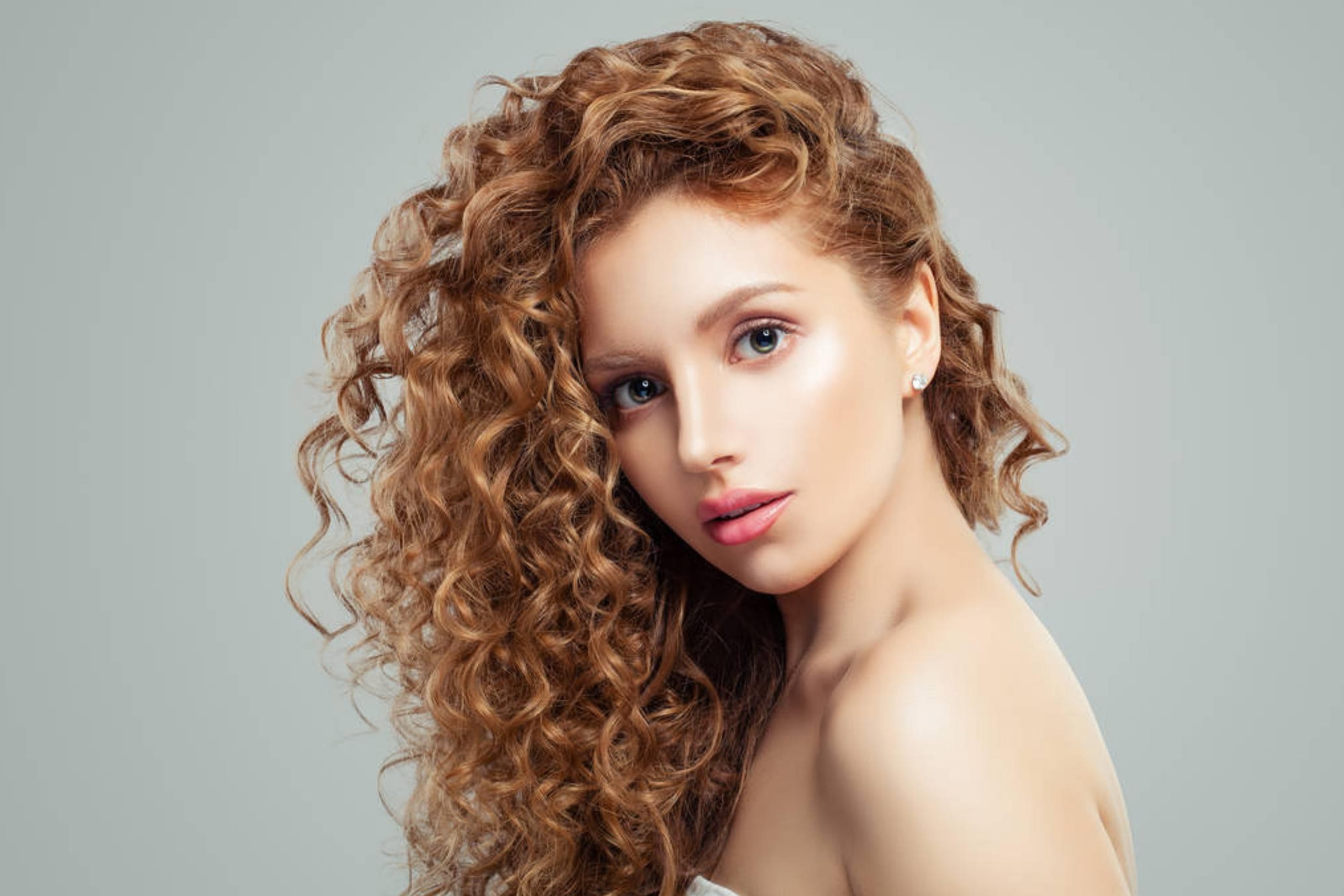 Your Hair Care Routine For Tight Curls
With these kinds of curls, moisture is what they need most of all to look shiny. Nothing will ruin your tight curls faster than frizz! That's why, for these kinds of curls, you should dampen your hair with an oil, like coconut or argan oil.
The application method is pretty simple:
Put a few drops of oil into your palms
Softly apply them to your curls
That will give your perm extra shine and will keep the frizz away all day long.
Now you know more about permed hair and how to take care about it. You learned how to sleep with a newly permed mane correctly to not damage the curls.
Also, you are now aware of a few good shampoo options for this hairstyle. It will allow you to adjust your washing routine and make sure your locks remain bouncy and lightweight.
In addition, we told you how you can style your hair before going to bed depending on the type of perm you have. Like this, you will be able to sleep comfortably and be sure that your permed mane will not get ruined by the morning.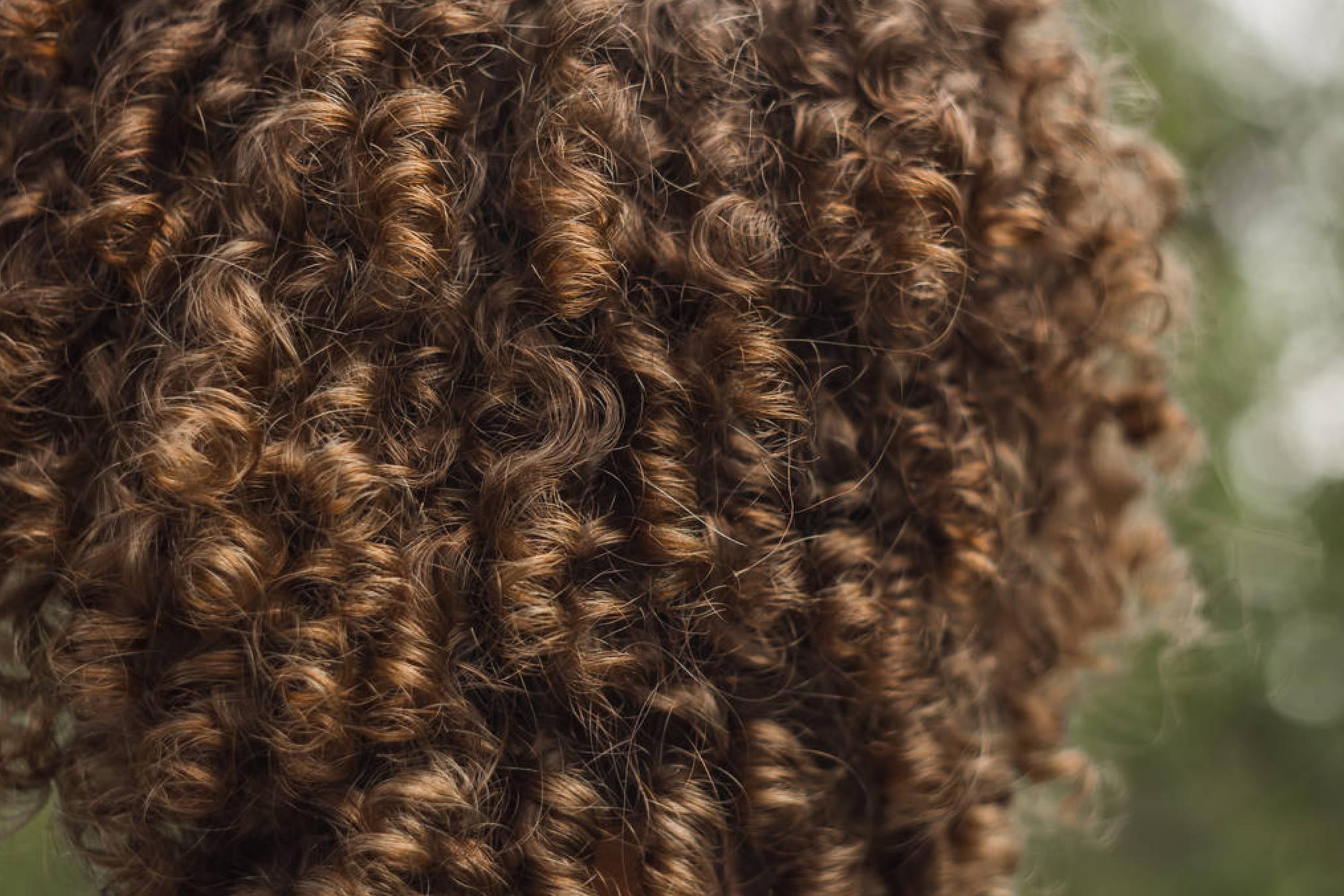 Frequently Asked Questions
⭐Can I wash my hair after a perm?
Yes, you can. But you need to wait for 48 hours after the procedure, otherwise, you'll ruin the curls.
⭐Can I wear a hat after a perm?
Hats, baseball caps, and winter beanies can damage your curls since they all smash the curl pattern. But you can opt for a curl-friendly hat!
⭐When can you wash your hair after a perm?
Washing is allowed at least two days after the perm procedure. You hair needs 48 hours for the curls to set.