Who doesn't know Cruella DeVille? And of course, who doesn't remember her iconic black-and-white hairstyle?!
Such a color mix has recently become extremely popular not only among Hollywood stars but also among the common folks.
And so, if you are thinking of shifting to a half black and blonde hair look, too, we decided to suggest you a few similar hairstyle ideas that might be interesting.
Half Black And Half Blonde Hair Color Suggestions And How to Wear Them
If you think of dying your hair half blonde half black, you will also have to think about how you will be wearing this hairstyle. Yes, at the first sight, such a mix of colors seems to be quite simple to style, however, in real life, not every hairdo will suit this combo!
So in order not to look odd, take into consideration several simple yet effective hairstyle ideas for half blonde and black hair. In addition, we will provide you with a few suggestions on what colors can be used except for ordinary blonde and black to create a more fascinating look!
1.Half-Beige Half-Brown Combo
This is an astonishing alternative to the well-known half blonde and half black hair.
Beige tones will quickly uplift your look, besides, such a color combination will create an ideal contrast on skin that has red undertones. And if you are too concerned about using true black, such a rich chocolate-brown shade will serve you as a perfect substitution.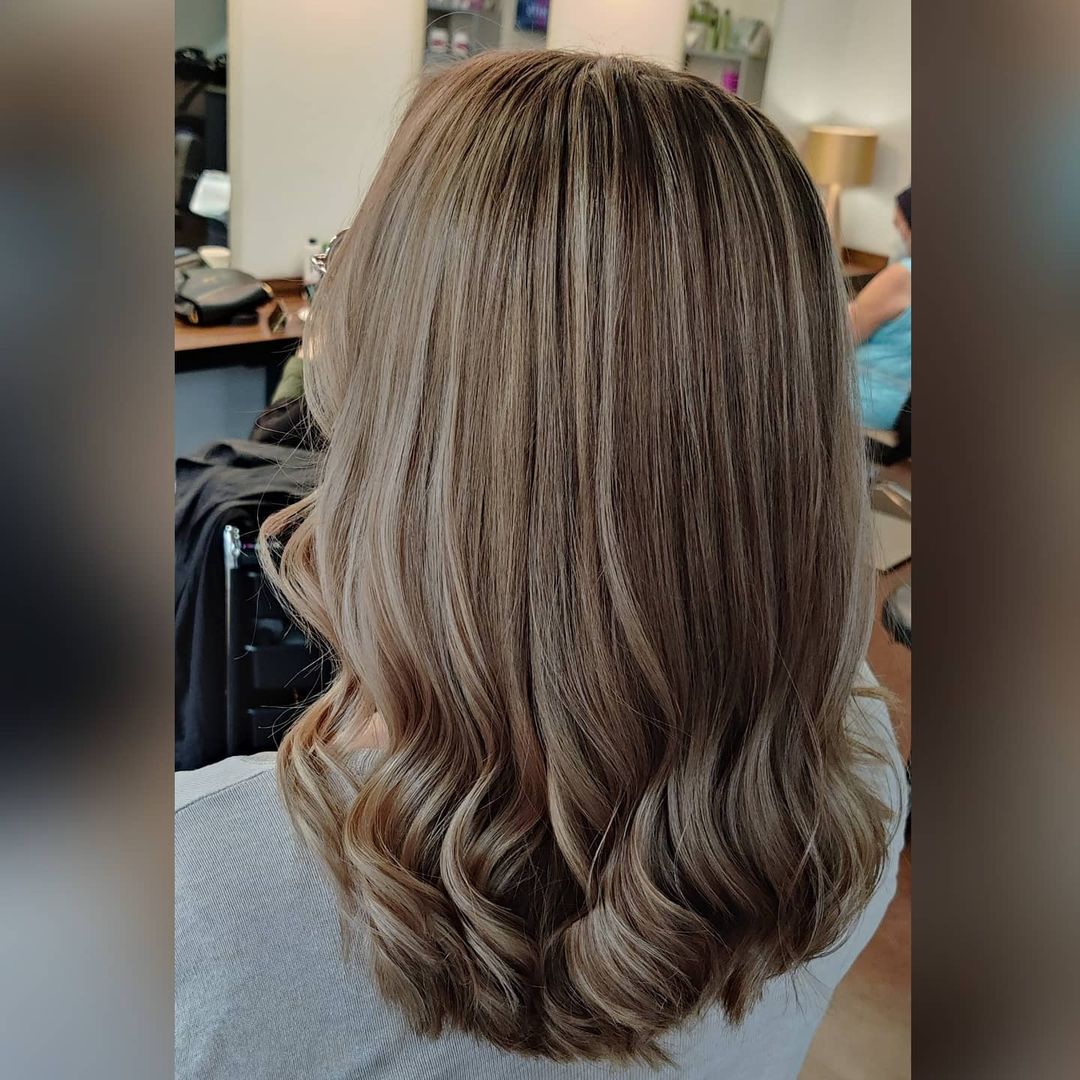 2. Half-Black Half-Dirty Blonde
Don't want to dye your mane in such contrasting colors as black and white? Well, then why not try a smoother version?
Dirty blonde will add significant warmth to your look, besides, such a solution will be perfect if your skin has yellow undertones since in this case, cold whites will simply not work for it!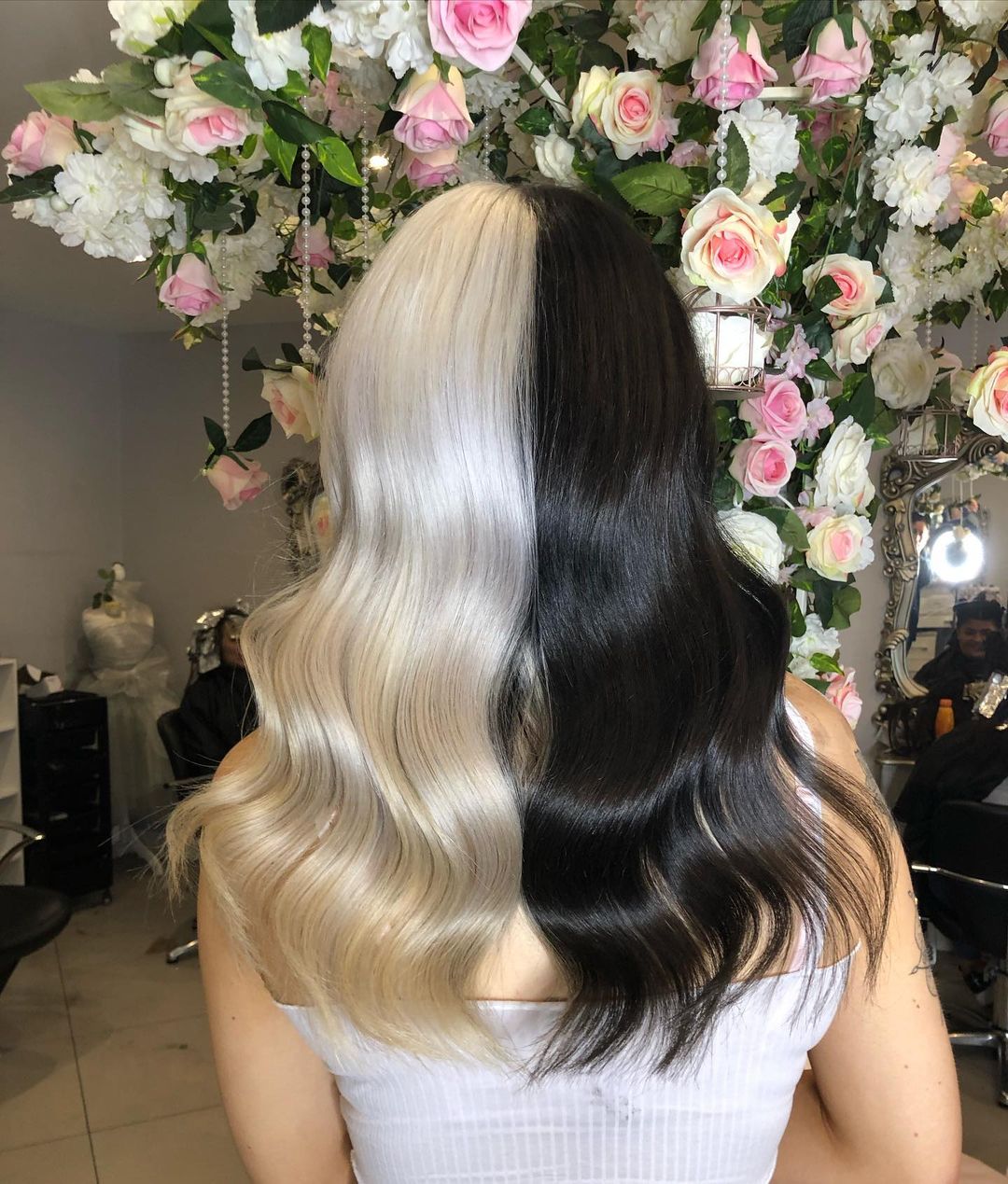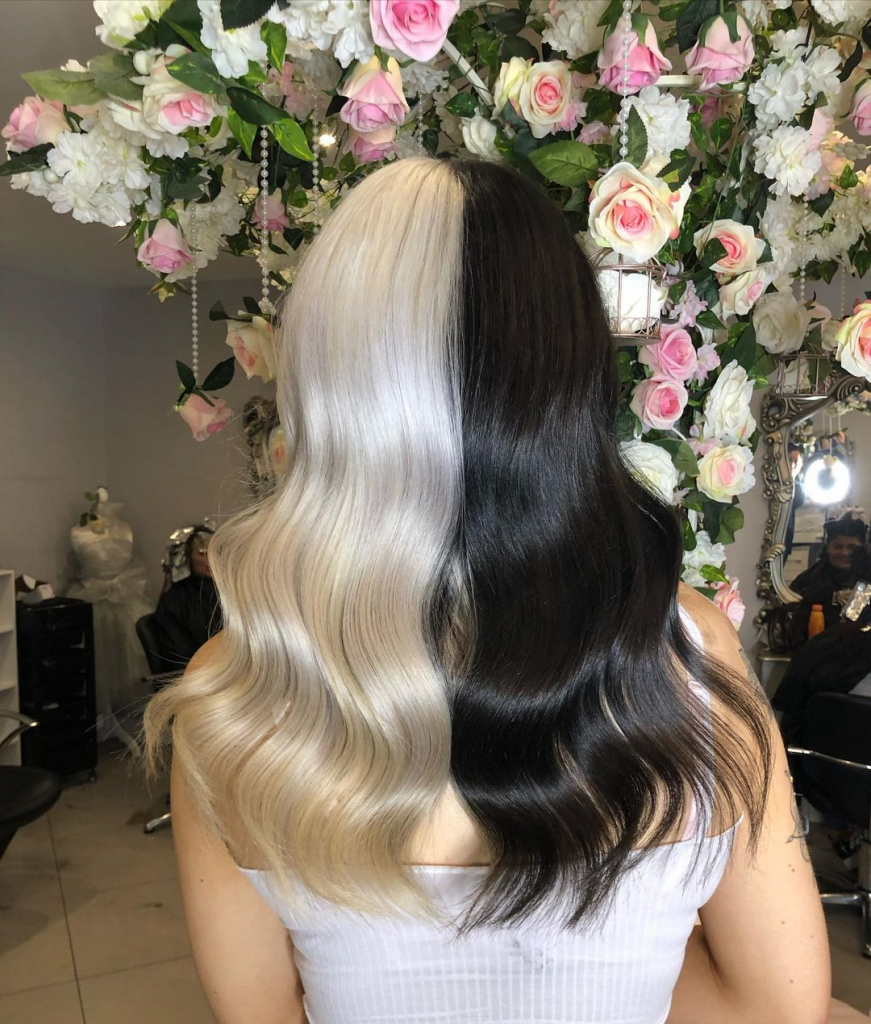 3. Half-Black Half-Platinum
One more solution for the ladies whose skin has golden undertones. Since for you white and cold blonde shades will not do at all, opt for warmer dye colors, such as golden blonde.
With such an adjustment, you will create a perfect match of your skin and your hair color since the dye will pick up the warmth in your skin.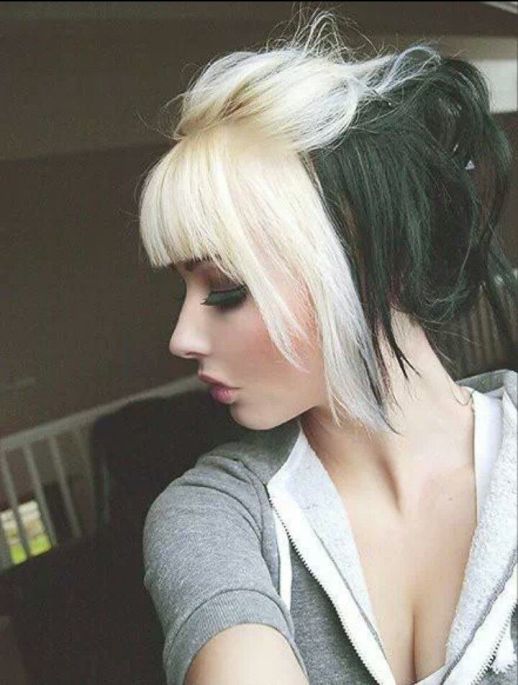 4. Half-Black Half-Blonde Pixie Hair Style
This hairdo is ideal for short black-and-white chevelure! To make it even cooler, create a see-through contrast by using lots of choppy layers, or if your own hair is thick and has lots of body, you can make a defined line between the colors.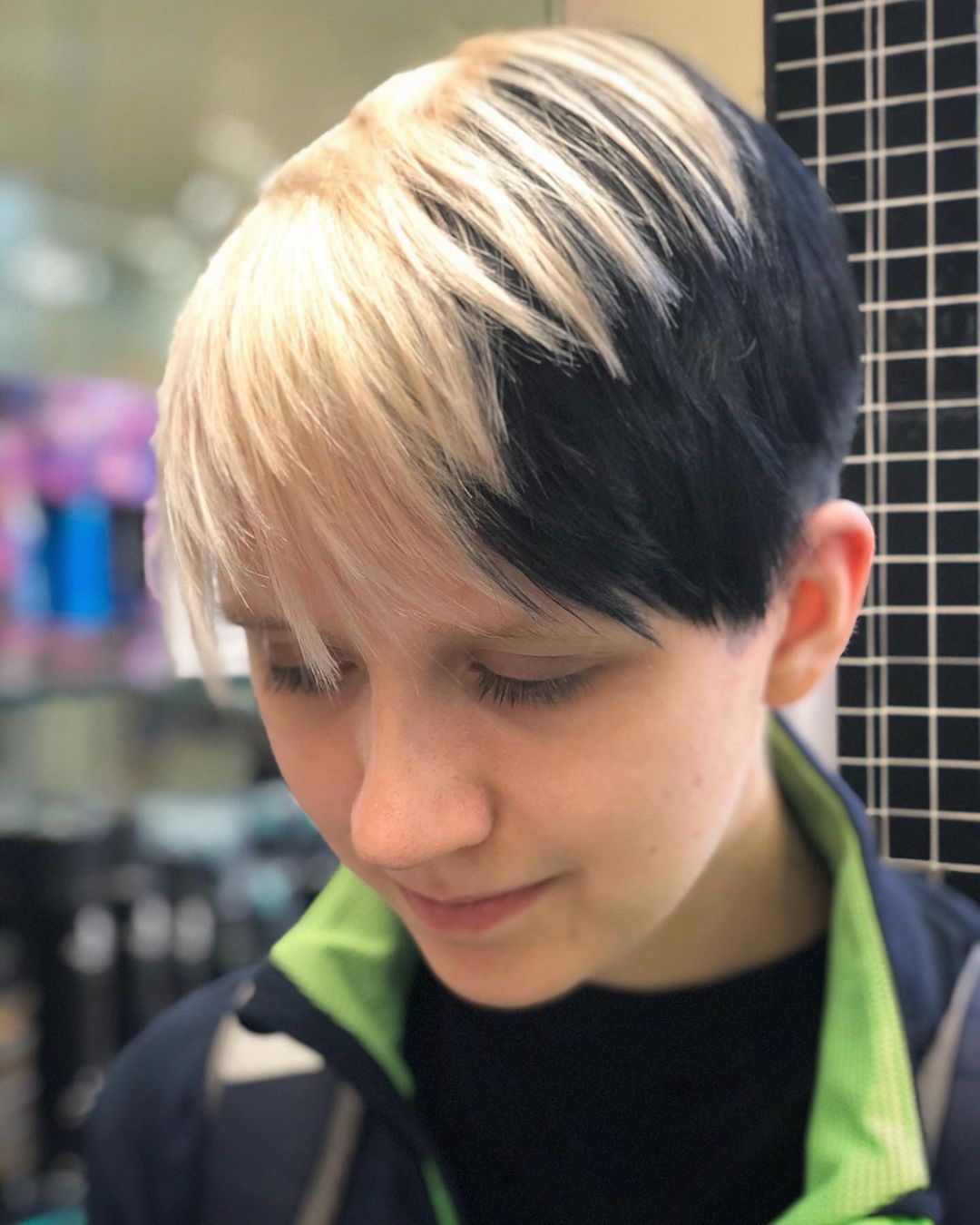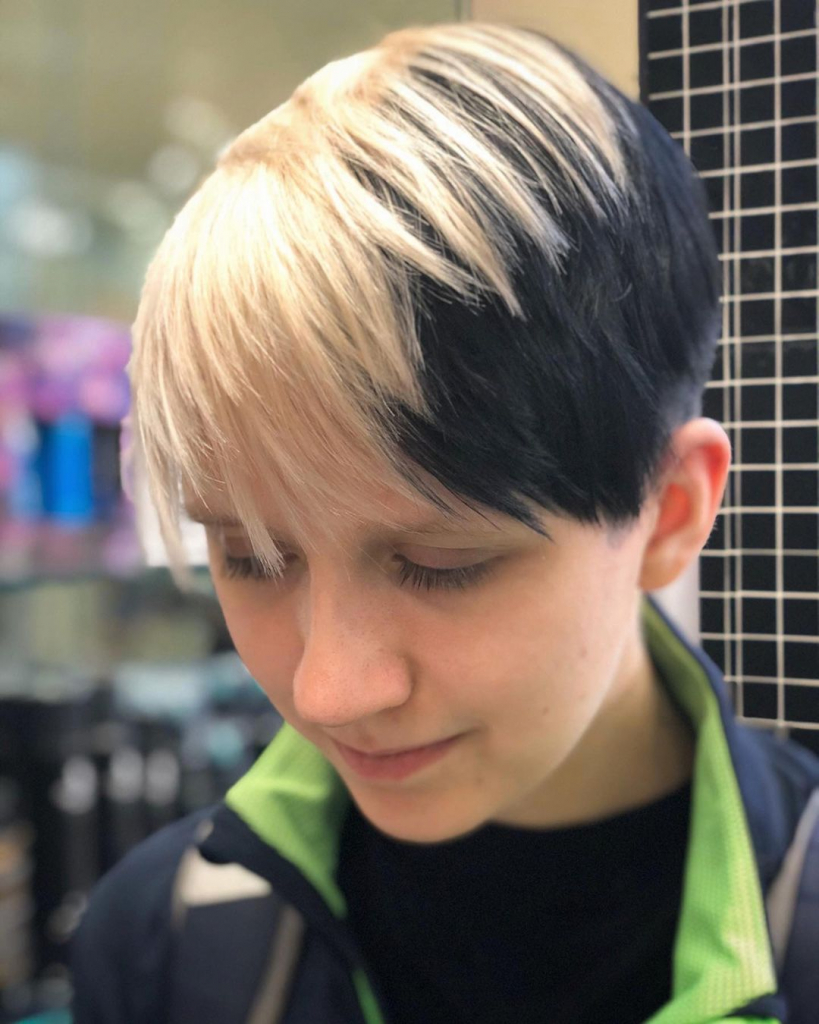 5. Half Black Half Blonde Hair With Bangs
For the owners of harsh facial features, dyeing their tresses half black hair half blonde with bangs is a perfect solution.
The bangs will soften your features, besides, those long and messy bangs create miracles on a strong jawline and elongated face when being worn on medium-length locks.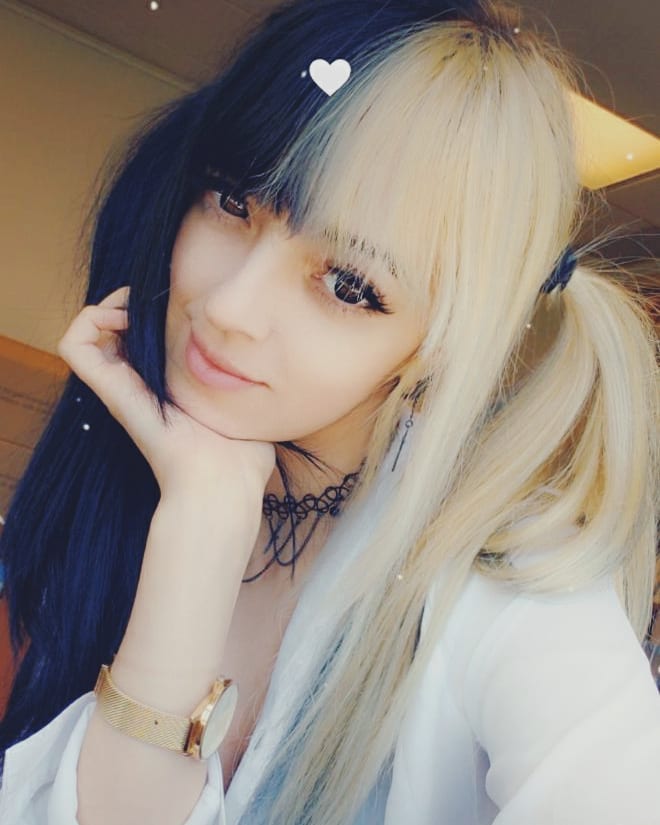 6. Half Black Half Blonde Hair Worn In Ponytail
Don't know what hairdo to make if you have this double-colored hairstyle on your head? Well, a simple ponytail can be a great solution, in fact!
Make sure you divide the two colors sharply on your scalp and then tie the chevelure as high as you want to with a string.
Only remember that, if you make a ponytail too high up, the colors will mix and look messy!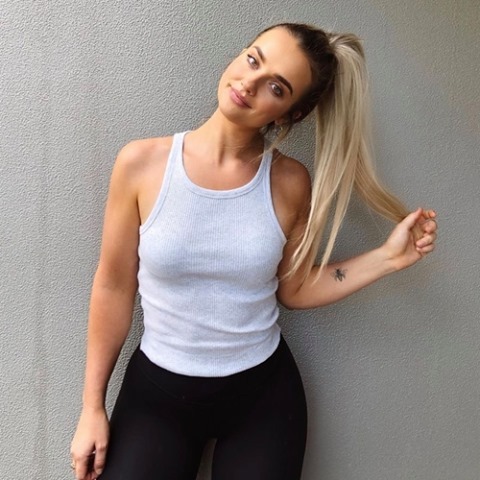 7. Baby Bangs And Shaved Undercuts
If you are into hairstyle experiments, try out this option with the shaved side, and the undercuts that are edgy yet subtle enough to not look too aggressive or harsh.
On straight hair with baby bangs, such a hairdo will look gorgeous!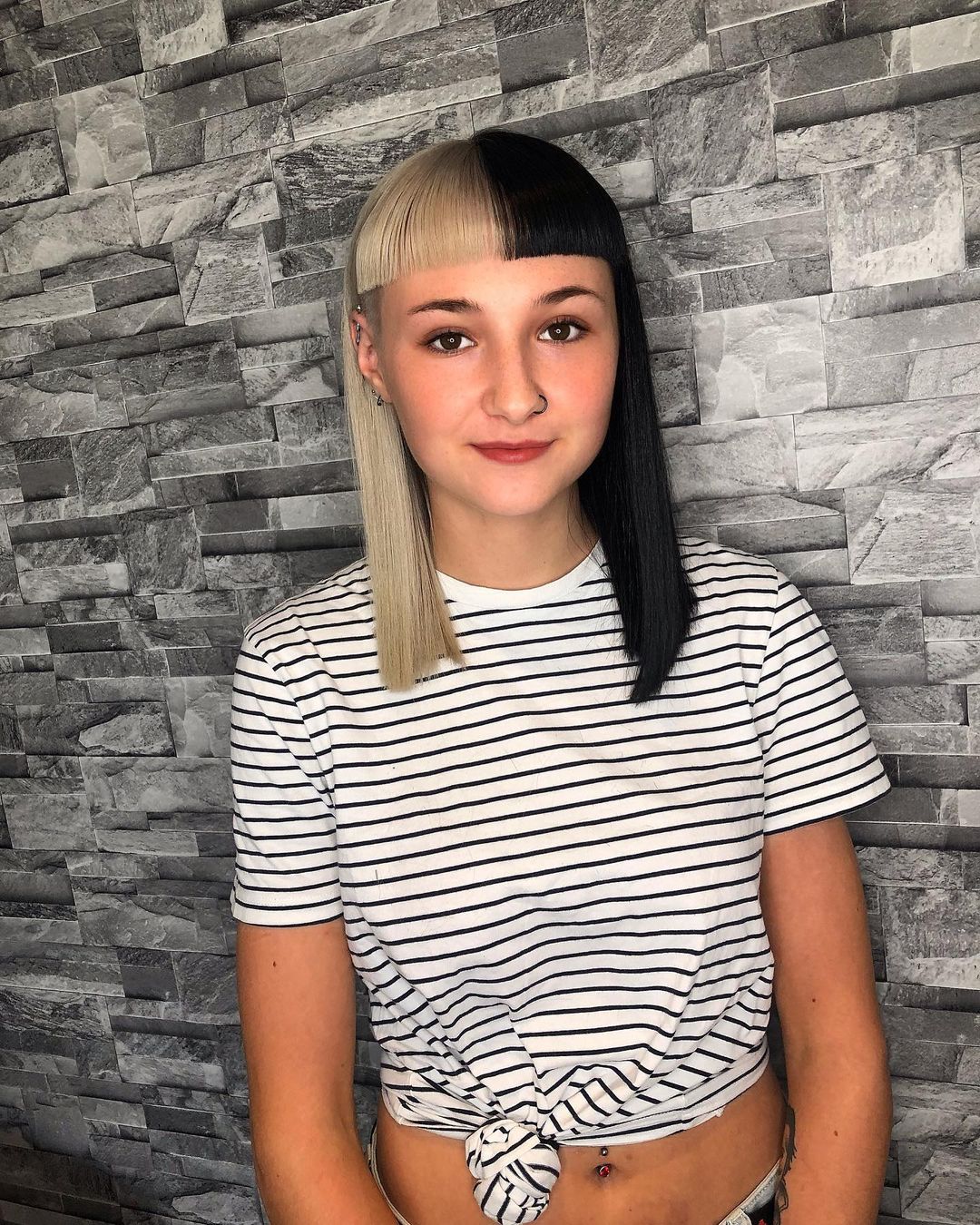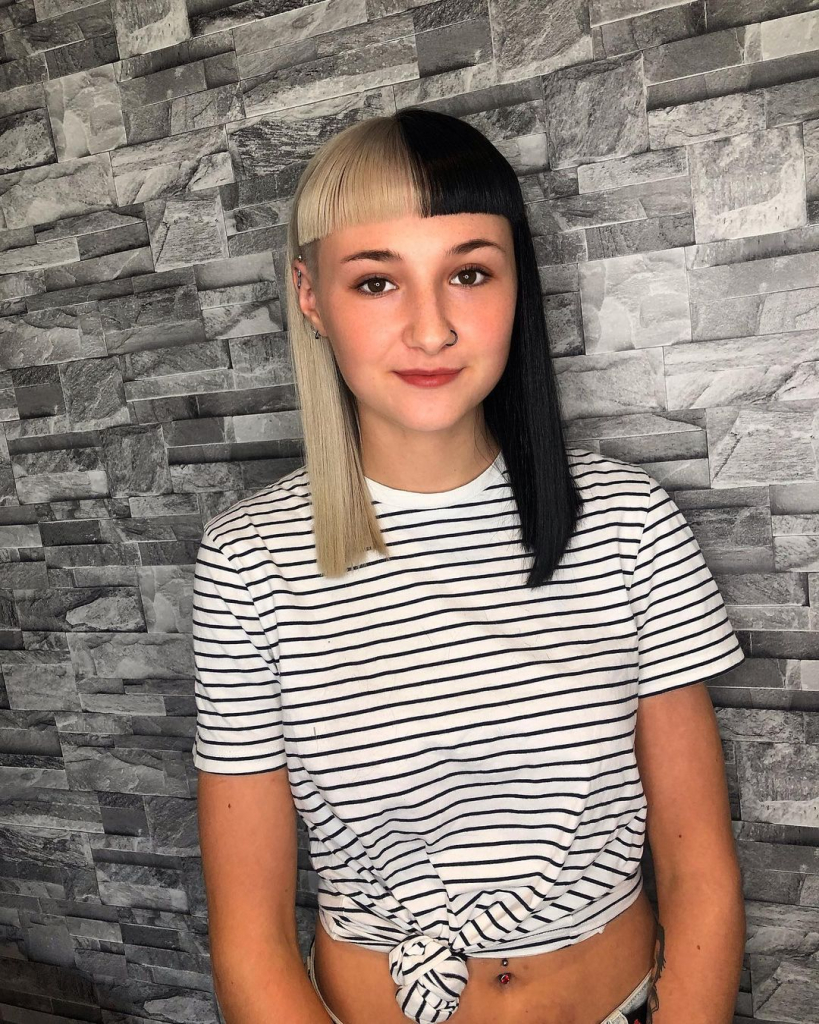 8. French Braids
An ideal way to emphasize the double-colored strands! With such braids, you will highlight the contrast between the colors and add a small portion of either the blonde or black into the other color.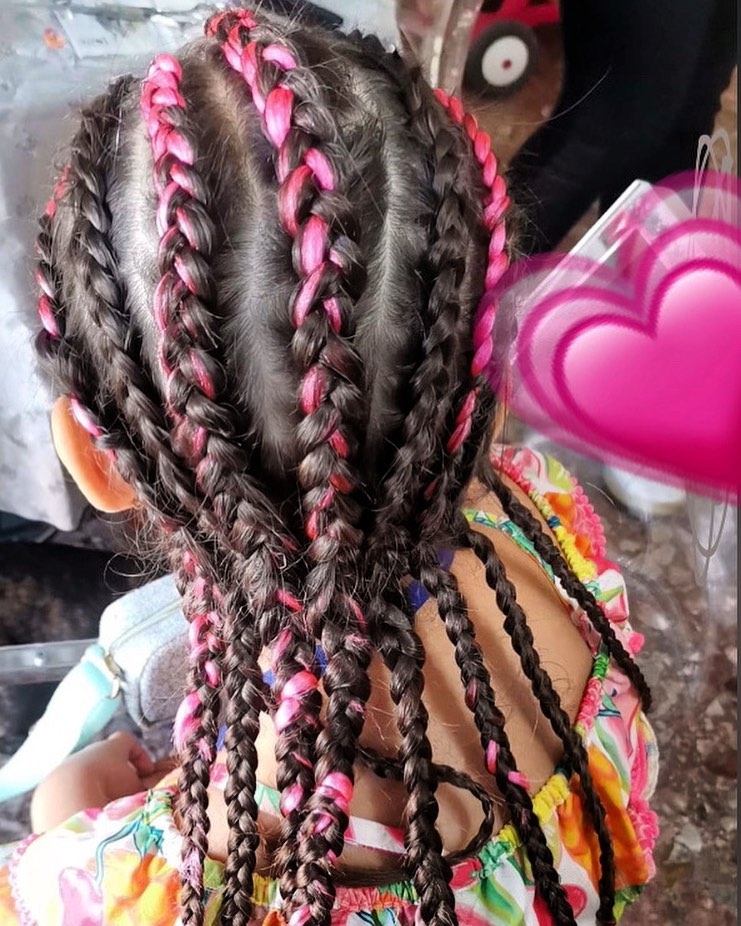 9. Sleek And Fine Locks
No matter whether sleek or fine, long or short, blonde half black hair will always be a perfect option to try on! To make this look even cleaner, get a trim and give your hair a deep conditioning.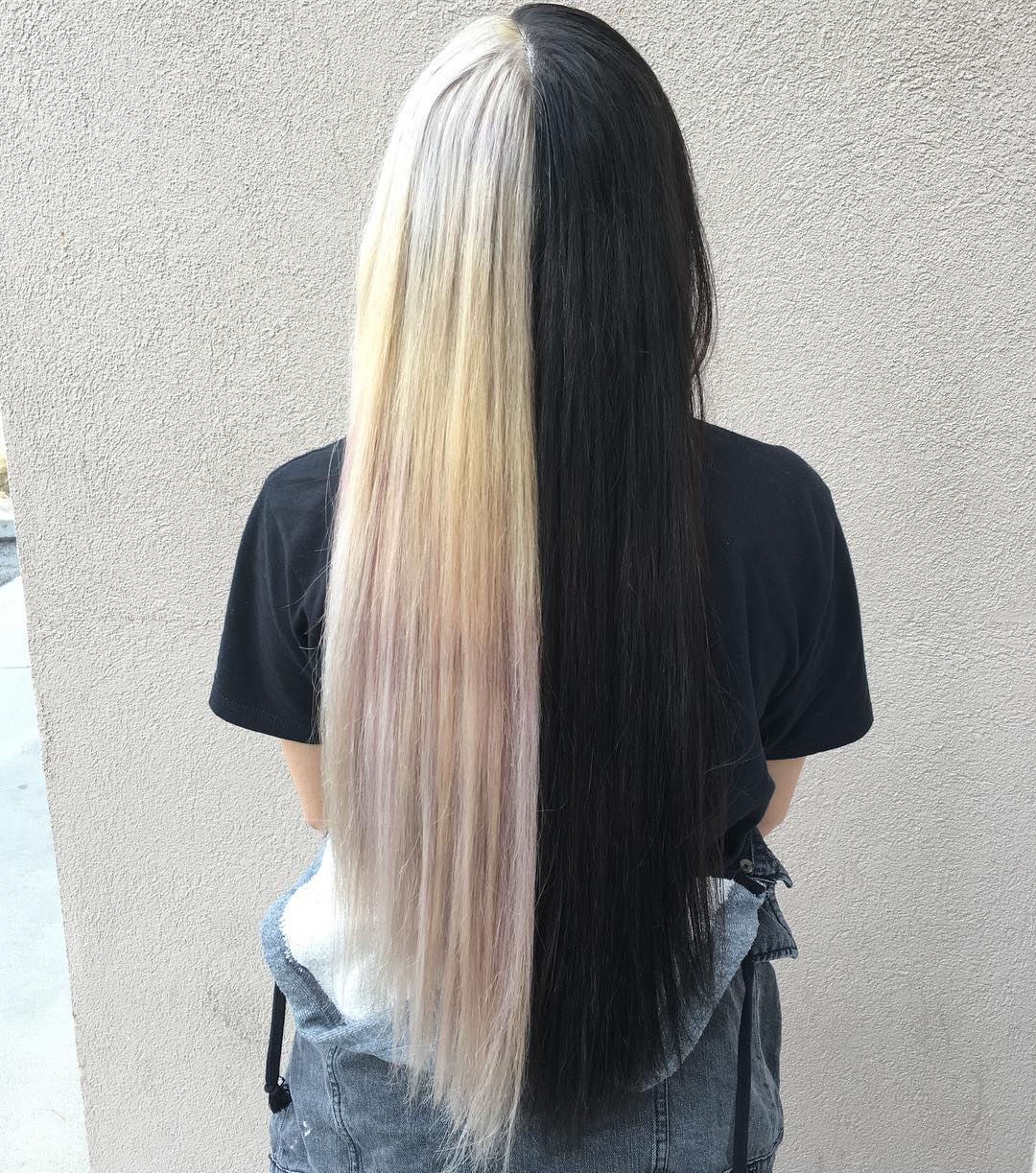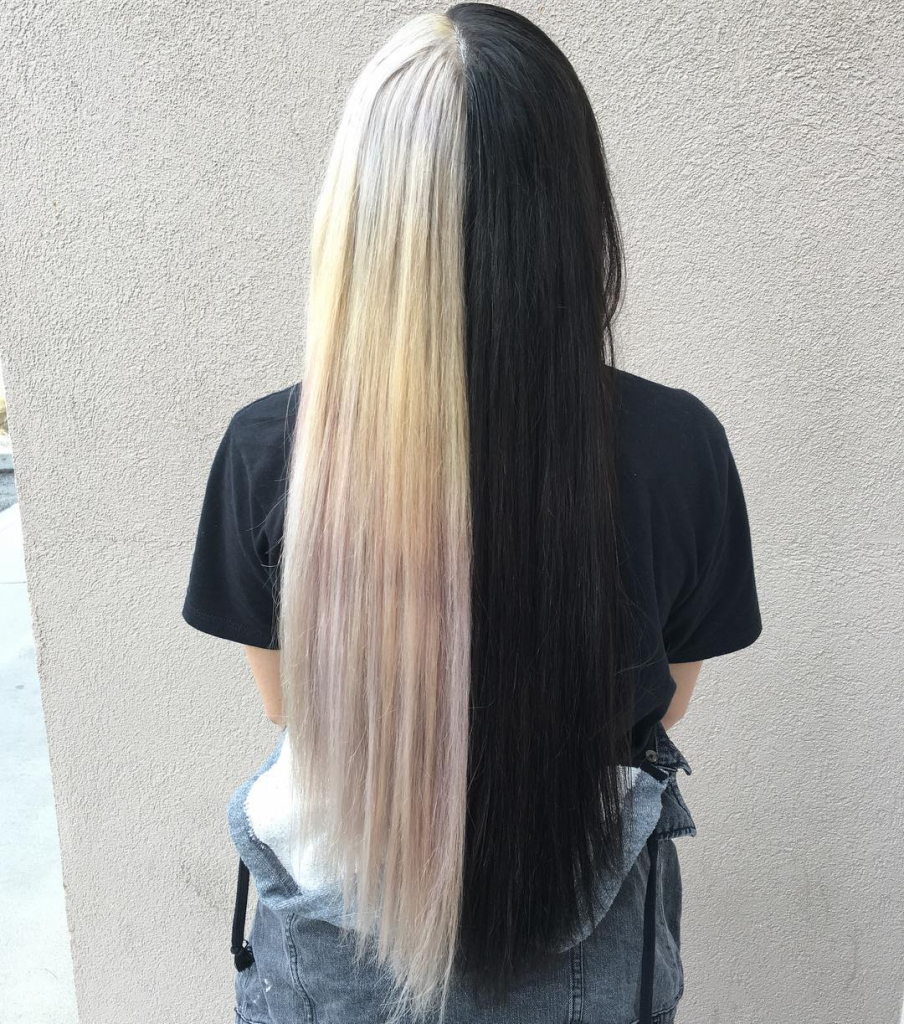 10. Double-Colored Curls!
Why not?! Black-and-white looks cool on straight tresses, so why can't it have the same effect on curls? Besides, curls allow you to play with your appearance, so either opt for ringlets or leave that tousled bedhead look.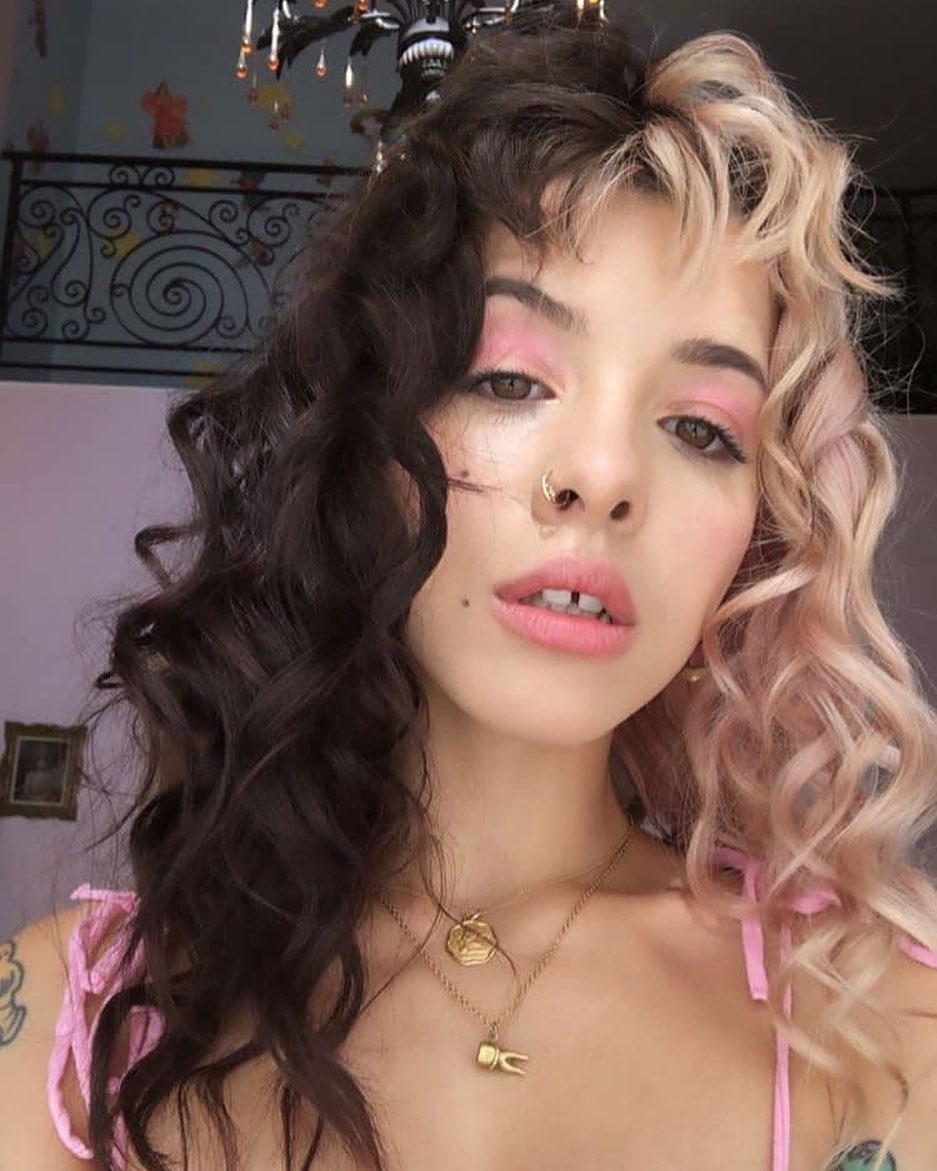 11. Add More Texture
Textured black hair with warm and light caramel color beside it will make this color combo work perfectly for you if you are a black girl!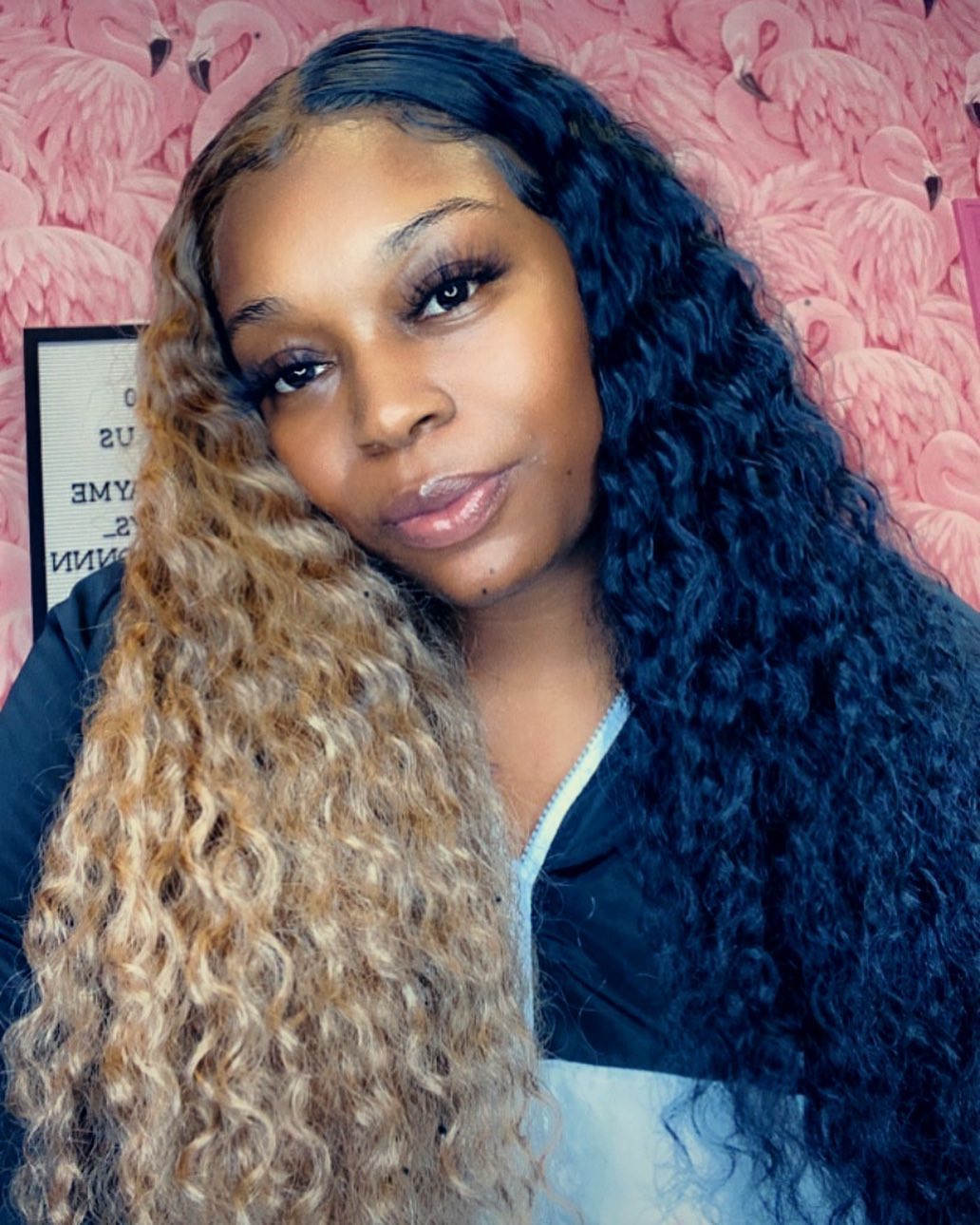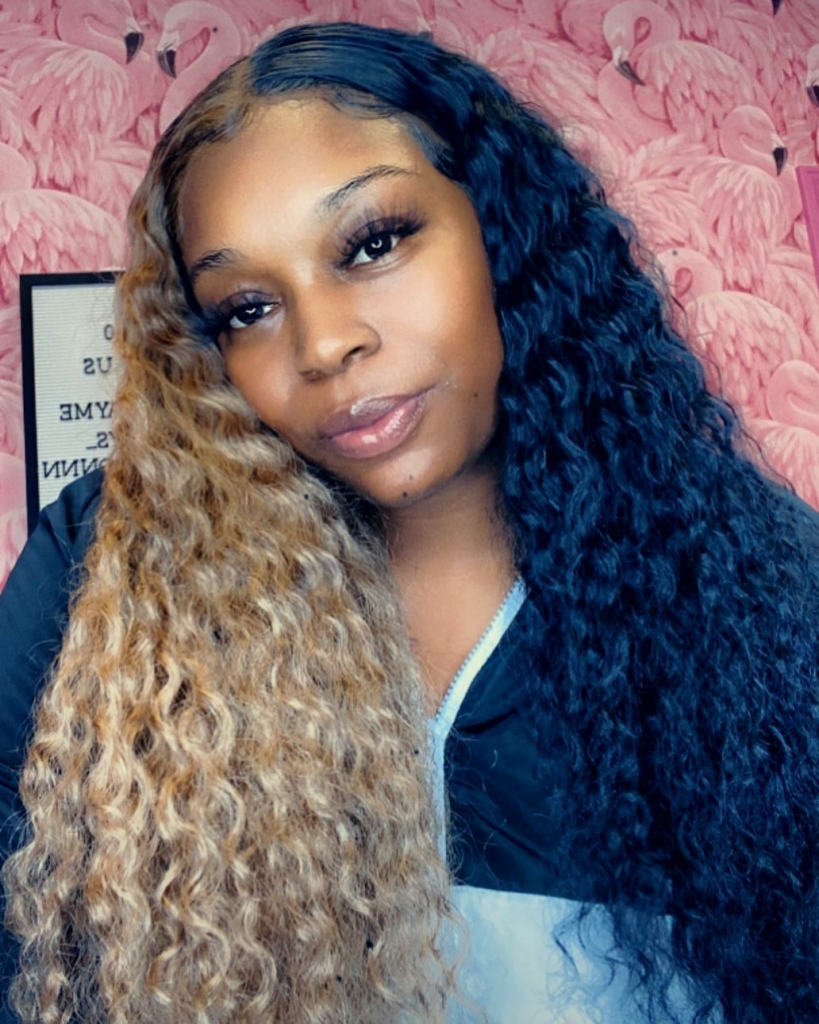 12. Horizontal Color
To make this trendy hair color option more unusual, why not shift to a top half blonde and bottom half black alternative instead of dyeing colors on each side of the head?
With blonde at the front, the look will be way lighter, and black will add edginess. Like that, the whole look will be more unique.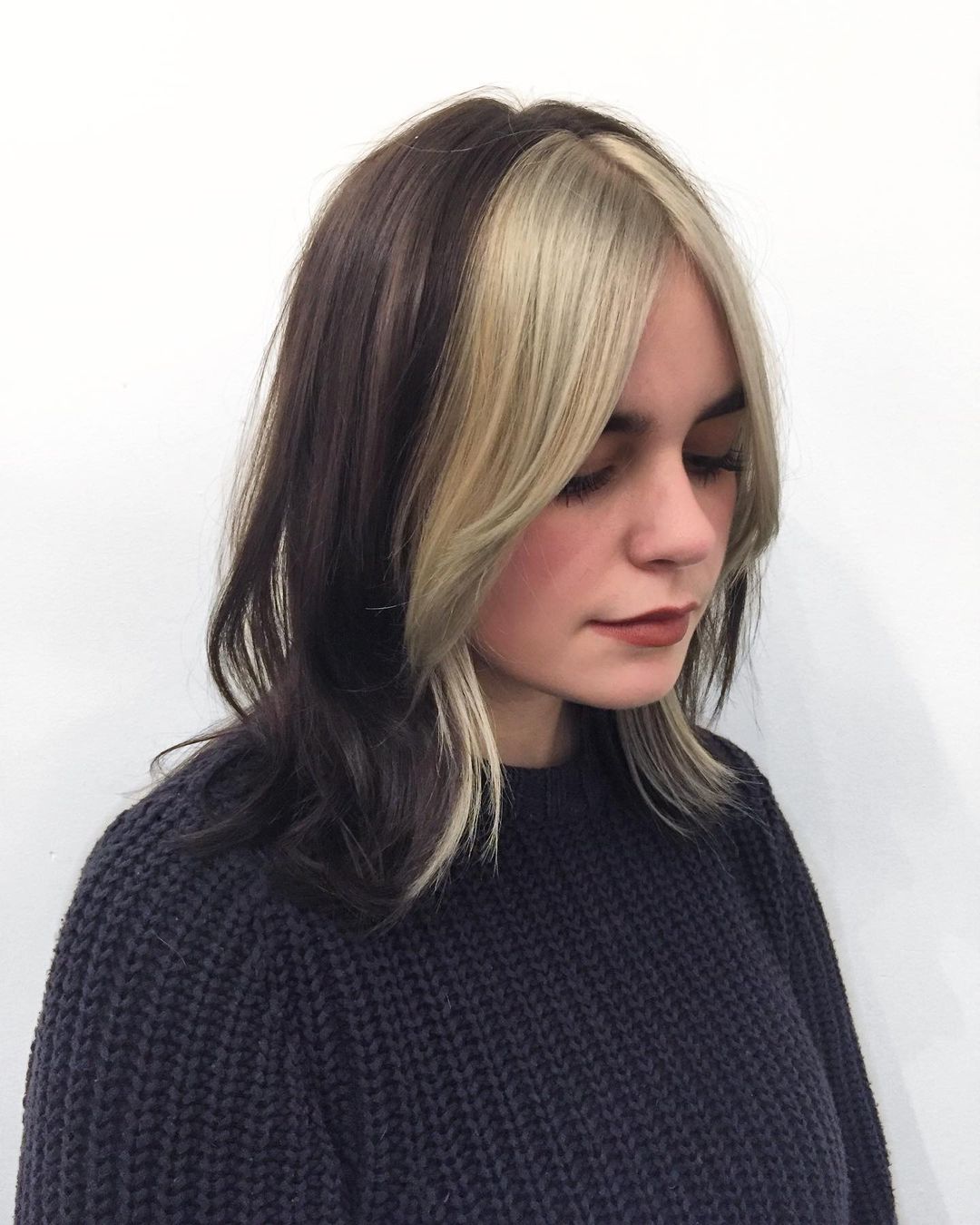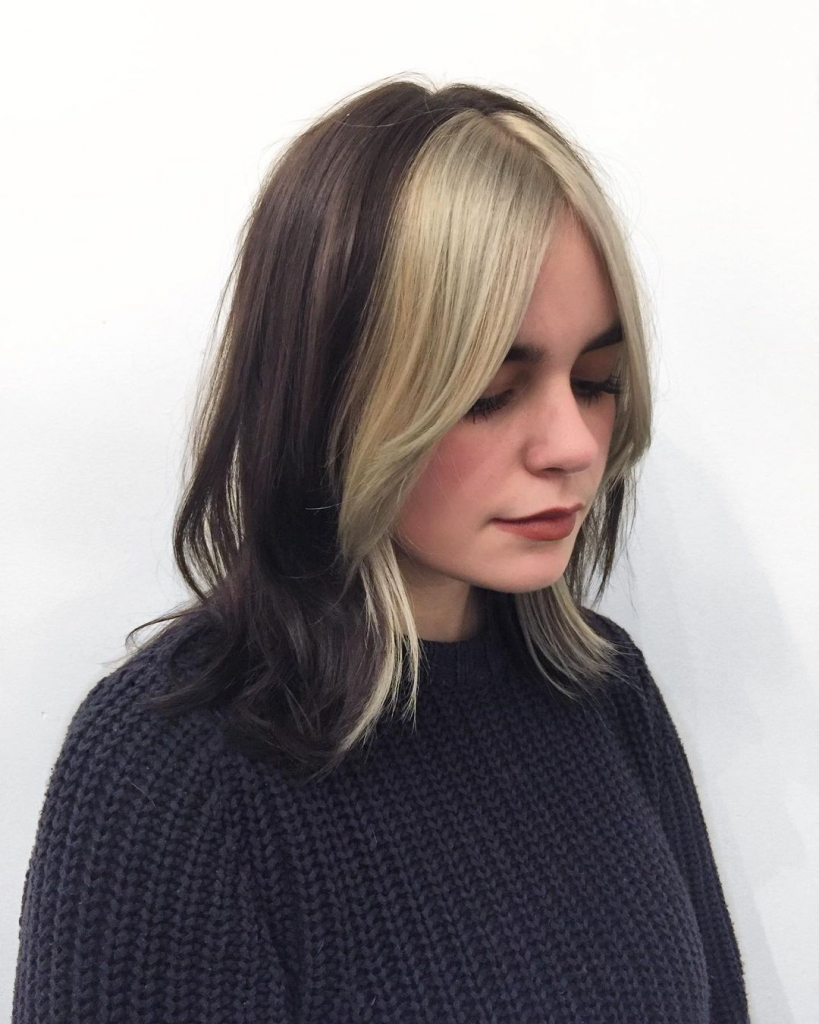 13. Black-And-White On Long Locks
Despite looking awesome on short haircuts, this color combination will also be astonishing on the long locks! Especially if you style them a little bit of punk!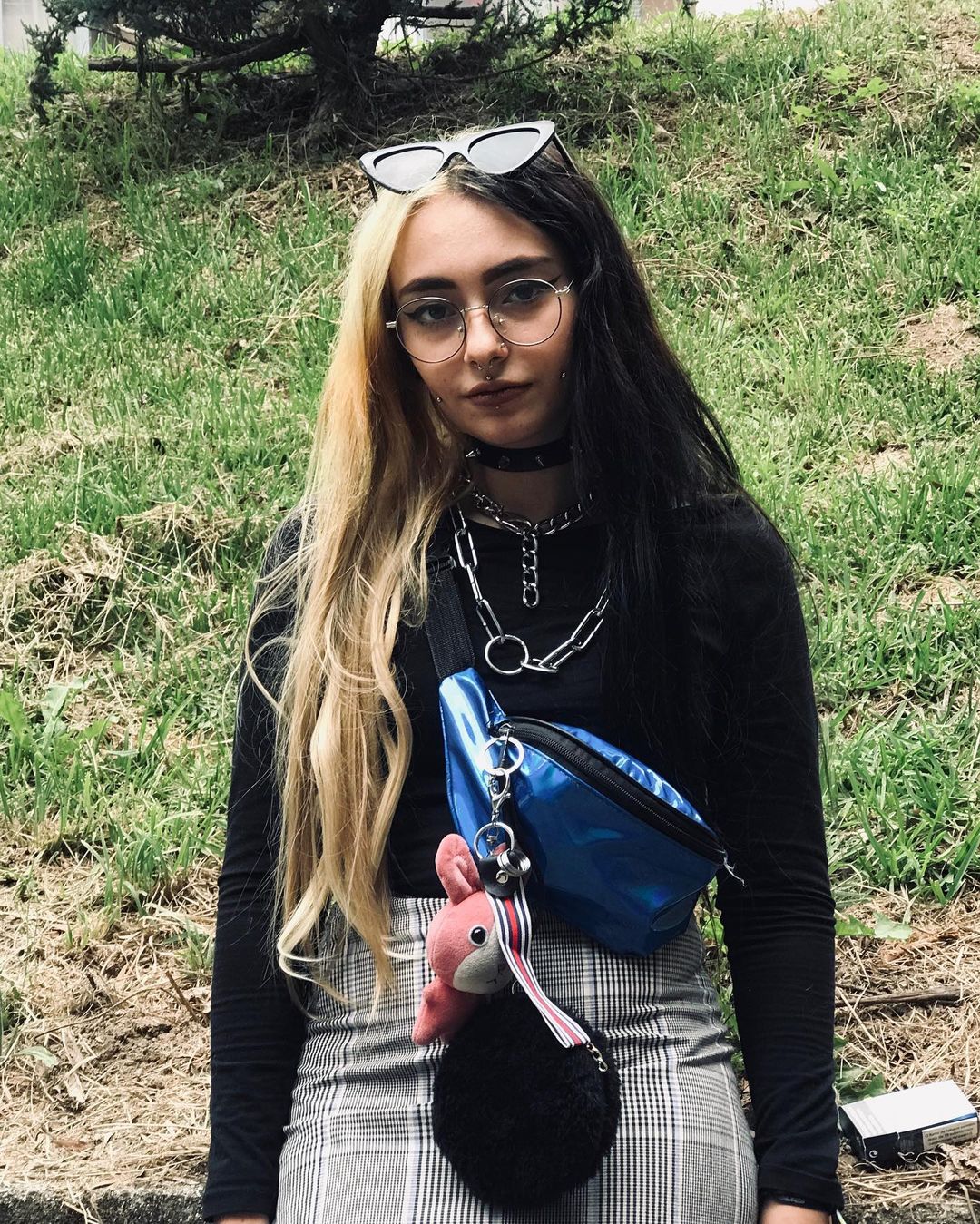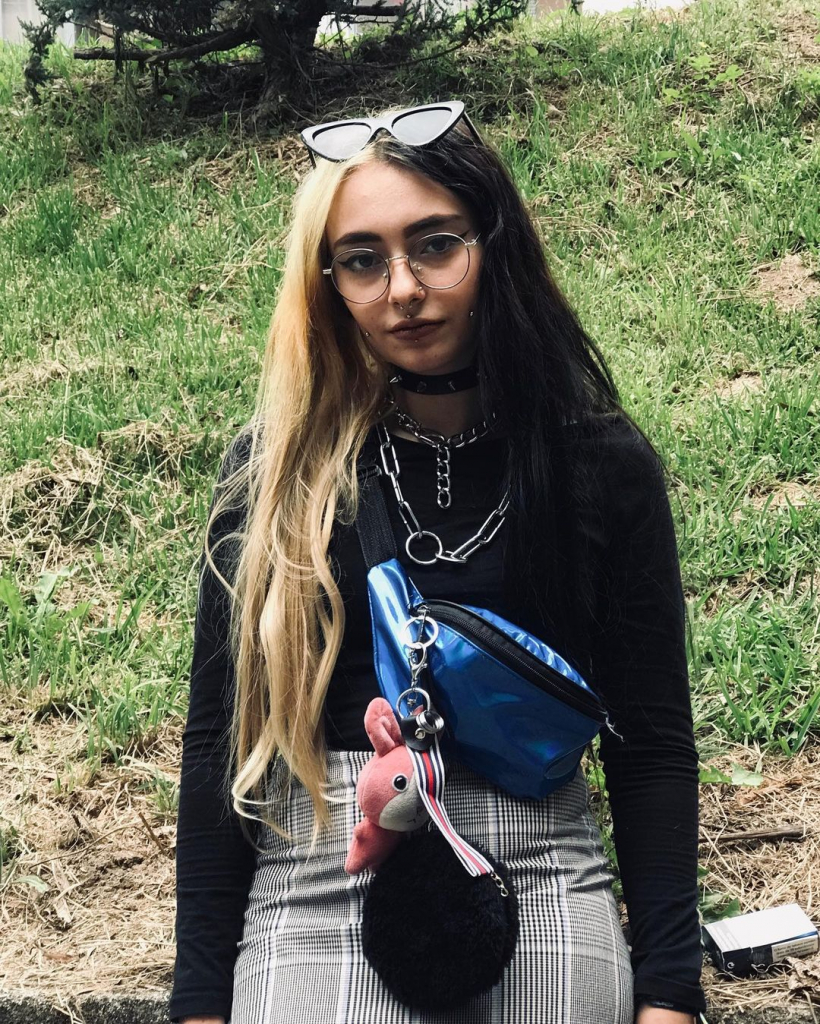 14. Space Buns
Another cute and funny way to wear your half-black half-white hair. Space buns allow to divide the colors sharply enhancing the contrast between them, and thus making the look both challenging and playful.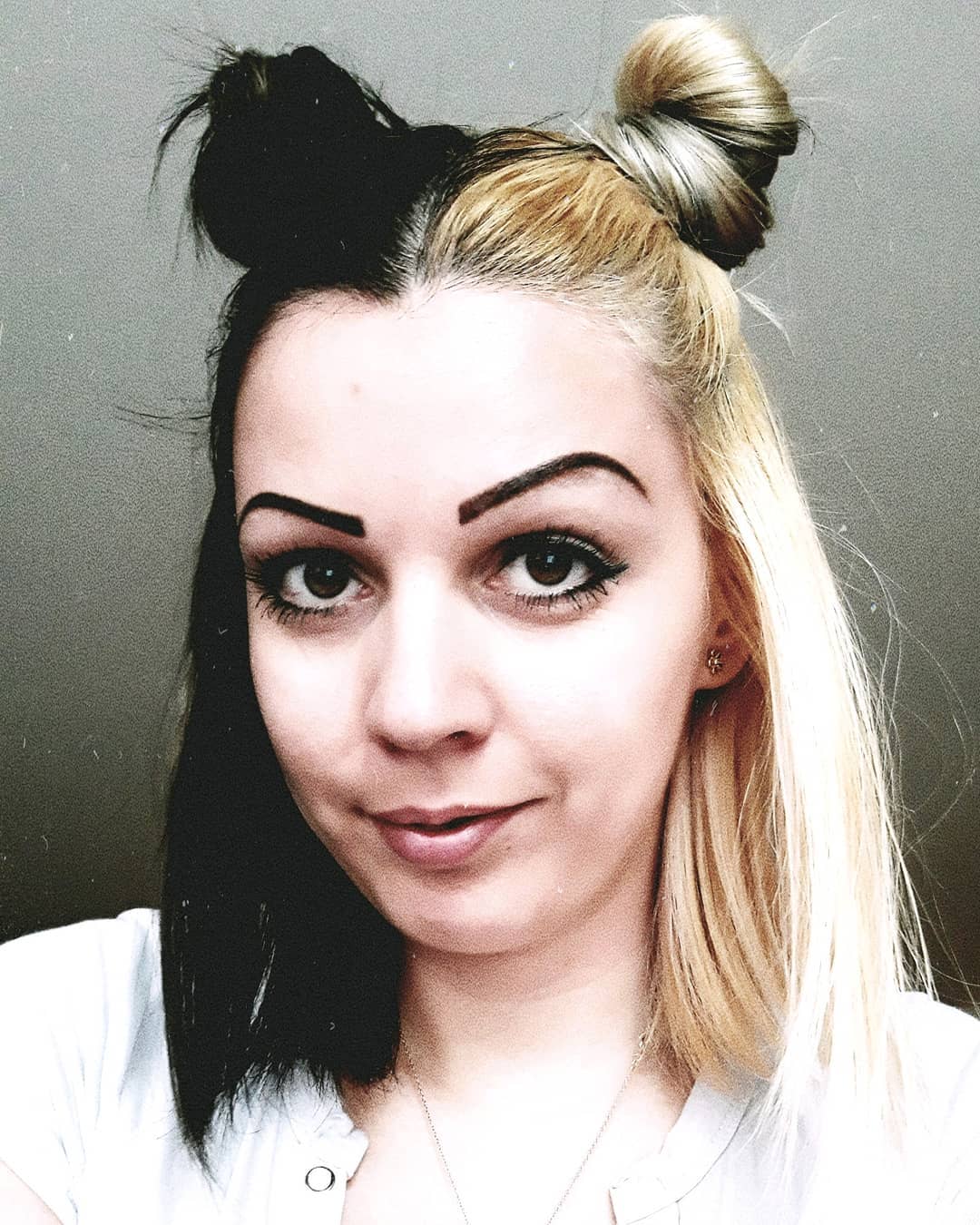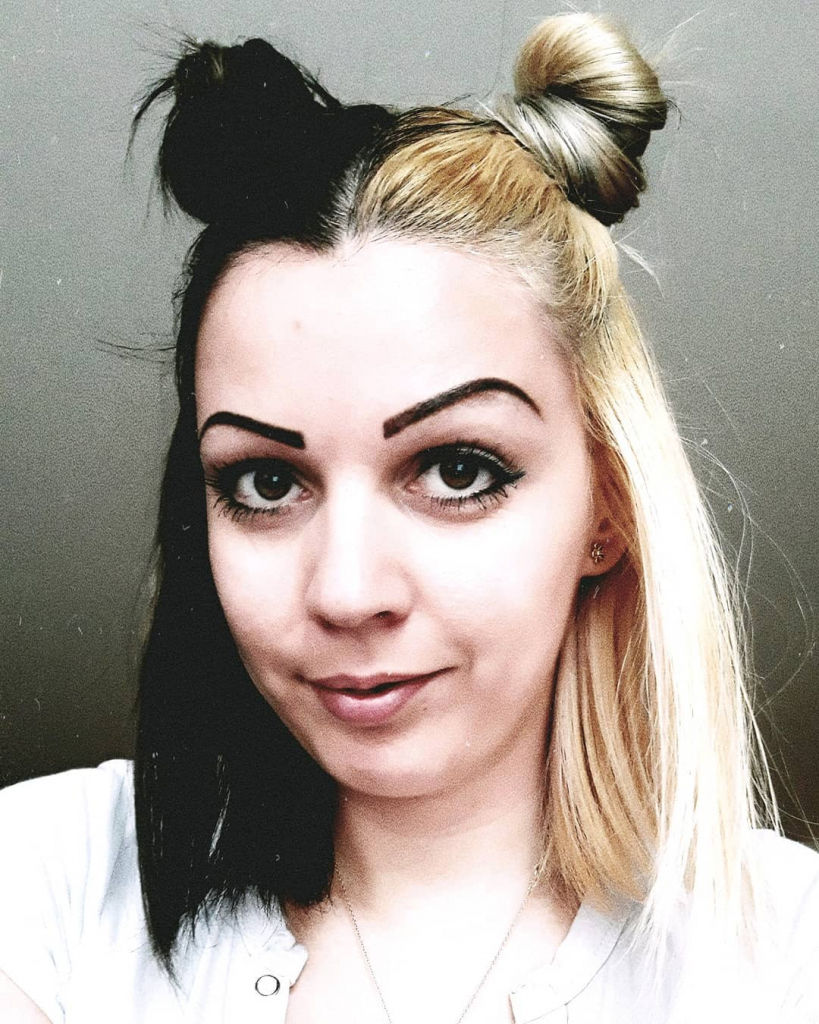 15. Half-Up Hairdo
Don't know how else you could wear your "Cruella De Ville" look? Try out this half-up hairstyle!
Like that, you will add height to the mane showing even more hair, and also, it will add contrast to the hair.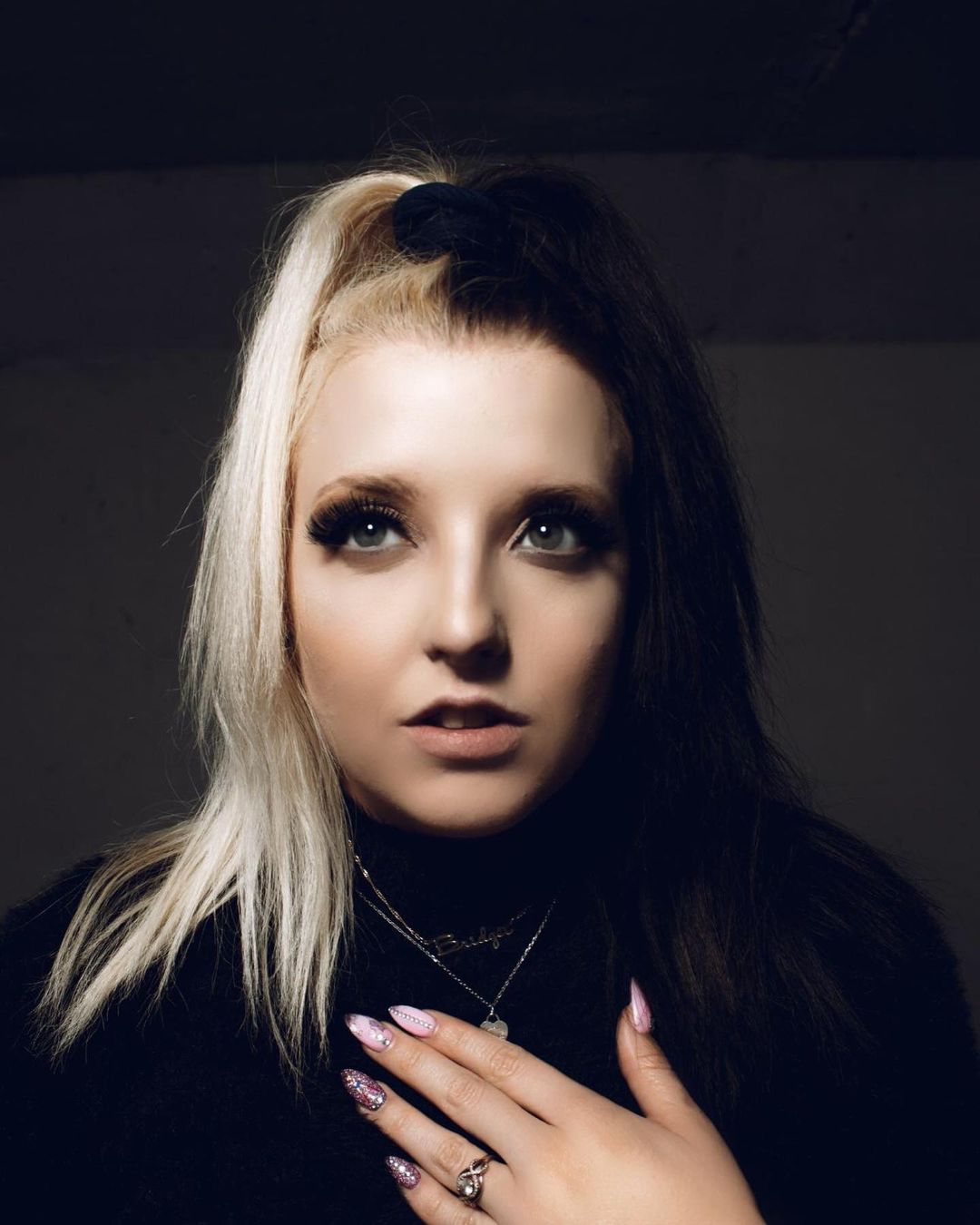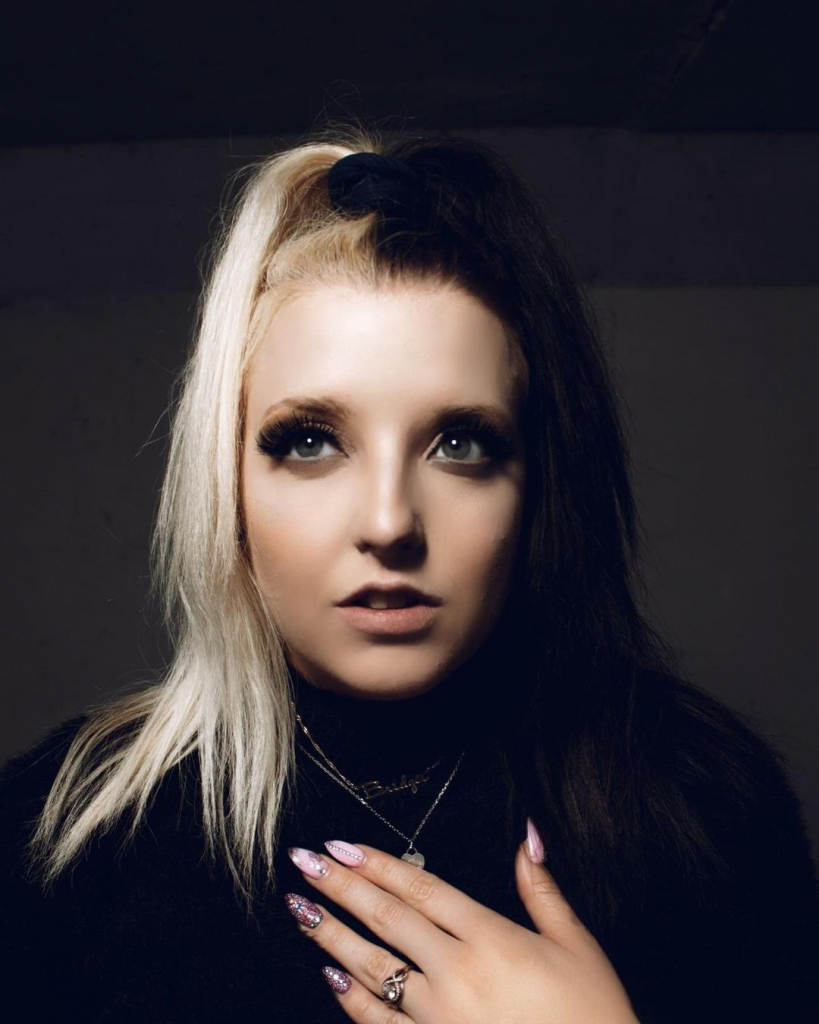 16. Consider Pigtails
Do you think such a hairstyle will look childish on you? Well, maybe, somebody would think so.
But we can tell you that such a hairstyle will frame your face elegantly, and also, it will play into the contrast between the two colors.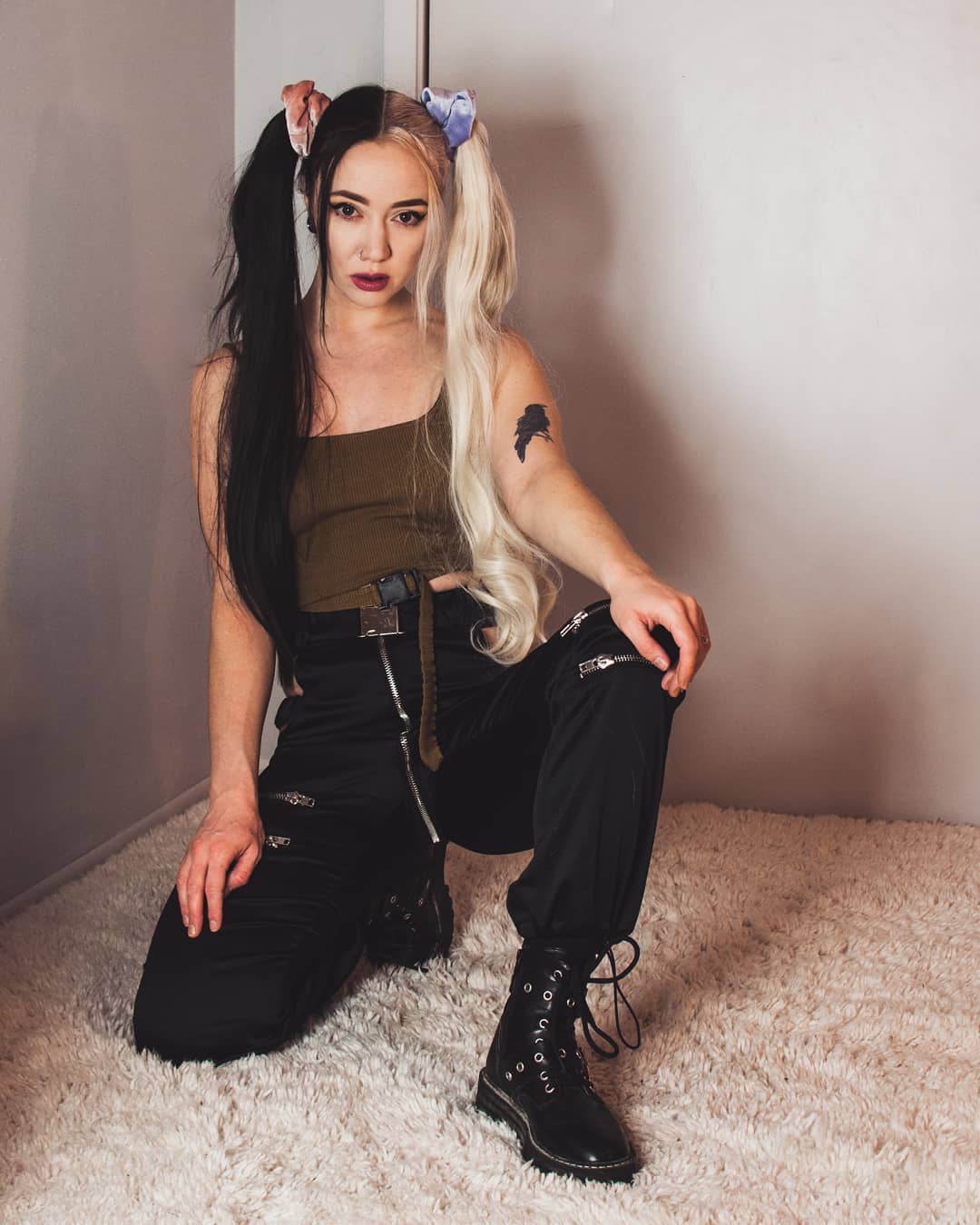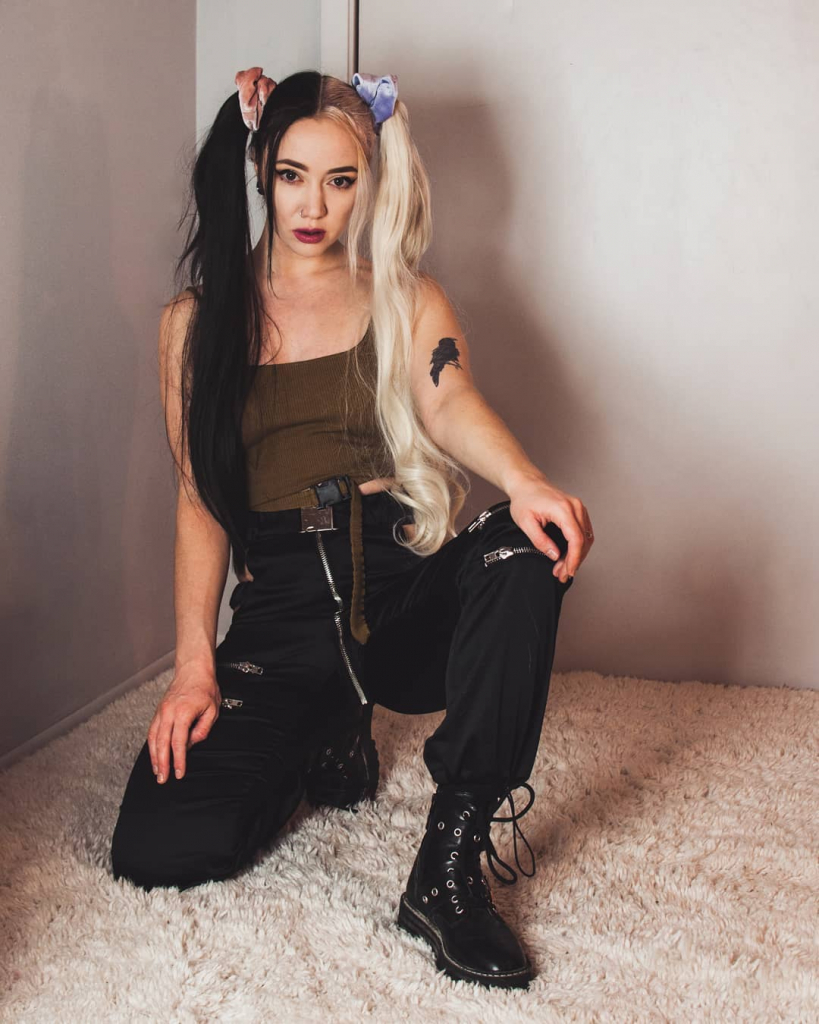 17. Textured Hair Of Medium Height
Textured locks are super trendy these days, so why not make them even more fashionable by wearing them on your half-blonde half-black chevelure? You can even play with colors and substitute black for a dark gray.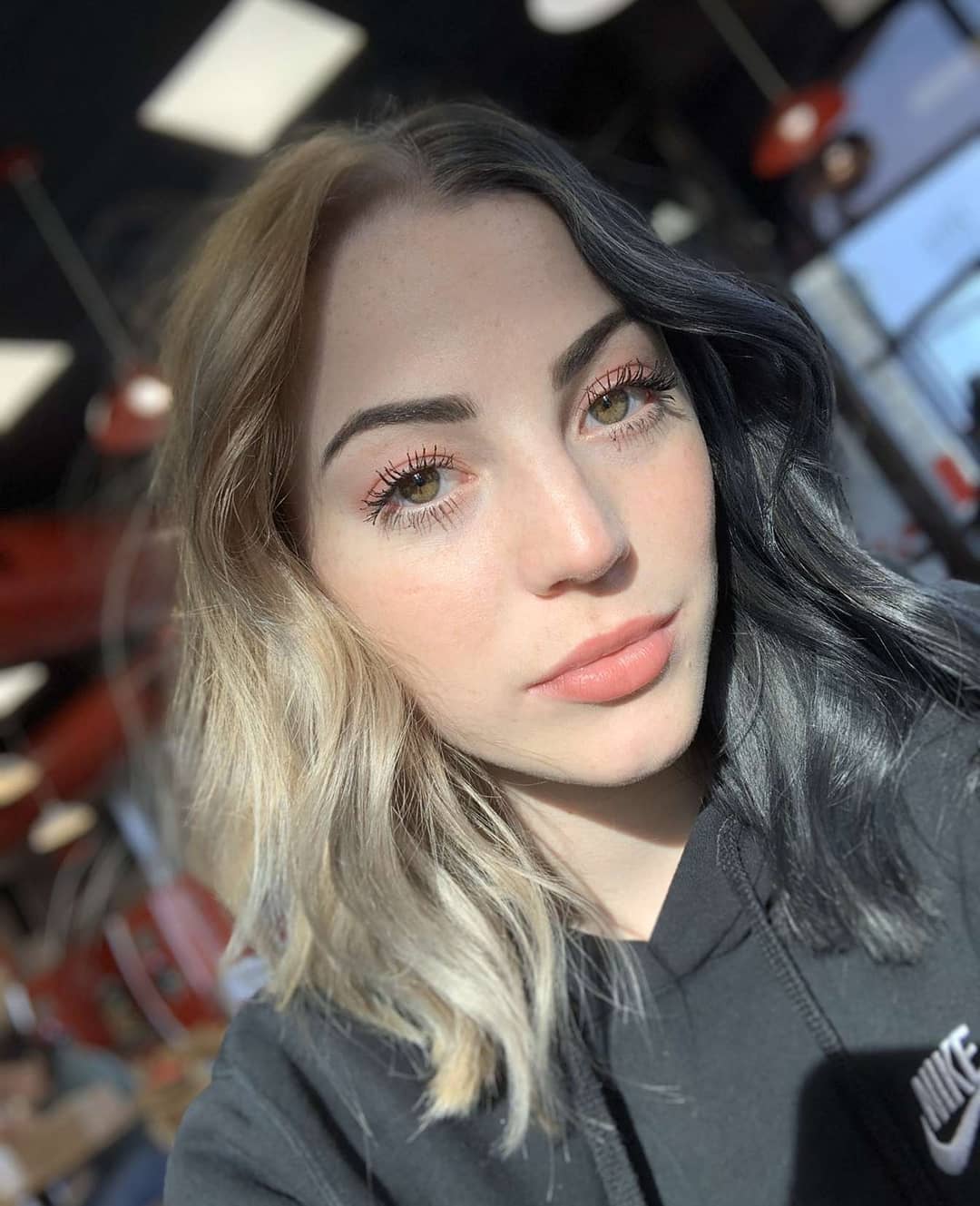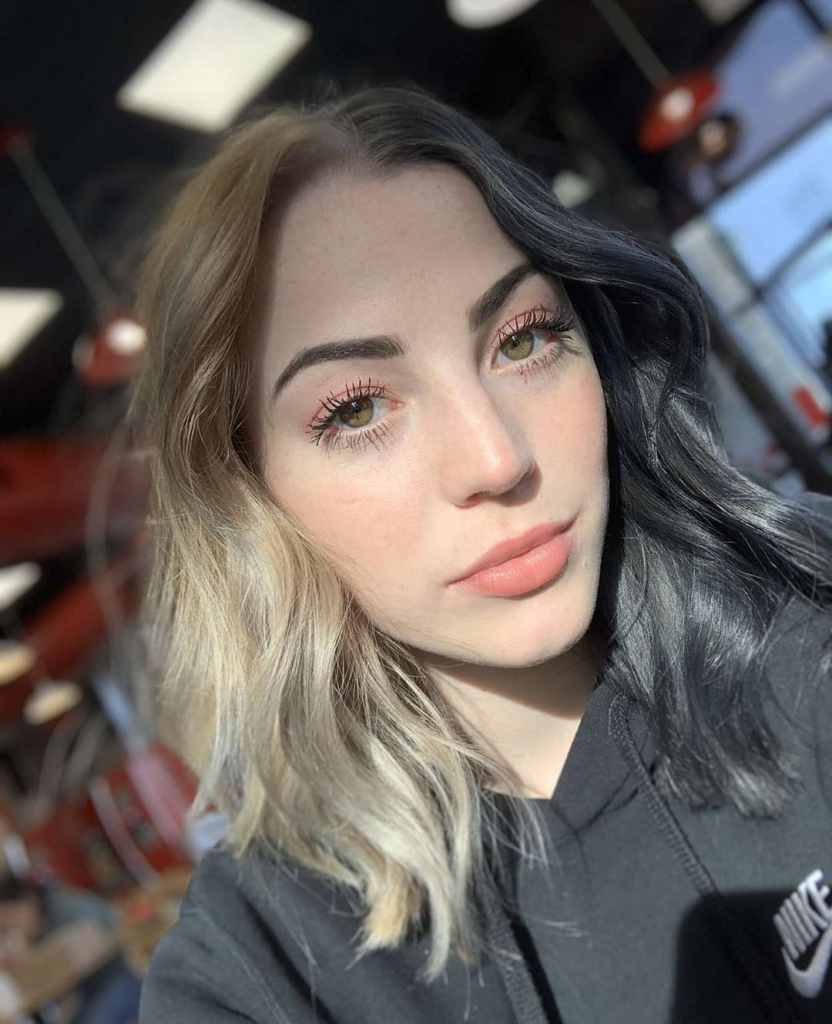 18. Slick Them Back!
Such an edgy hairstyle will look even better (and more daring!) if you slick it back. However, it might appear to be a bit too fashion-forward for some of you, so definitely you need to think properly before making it!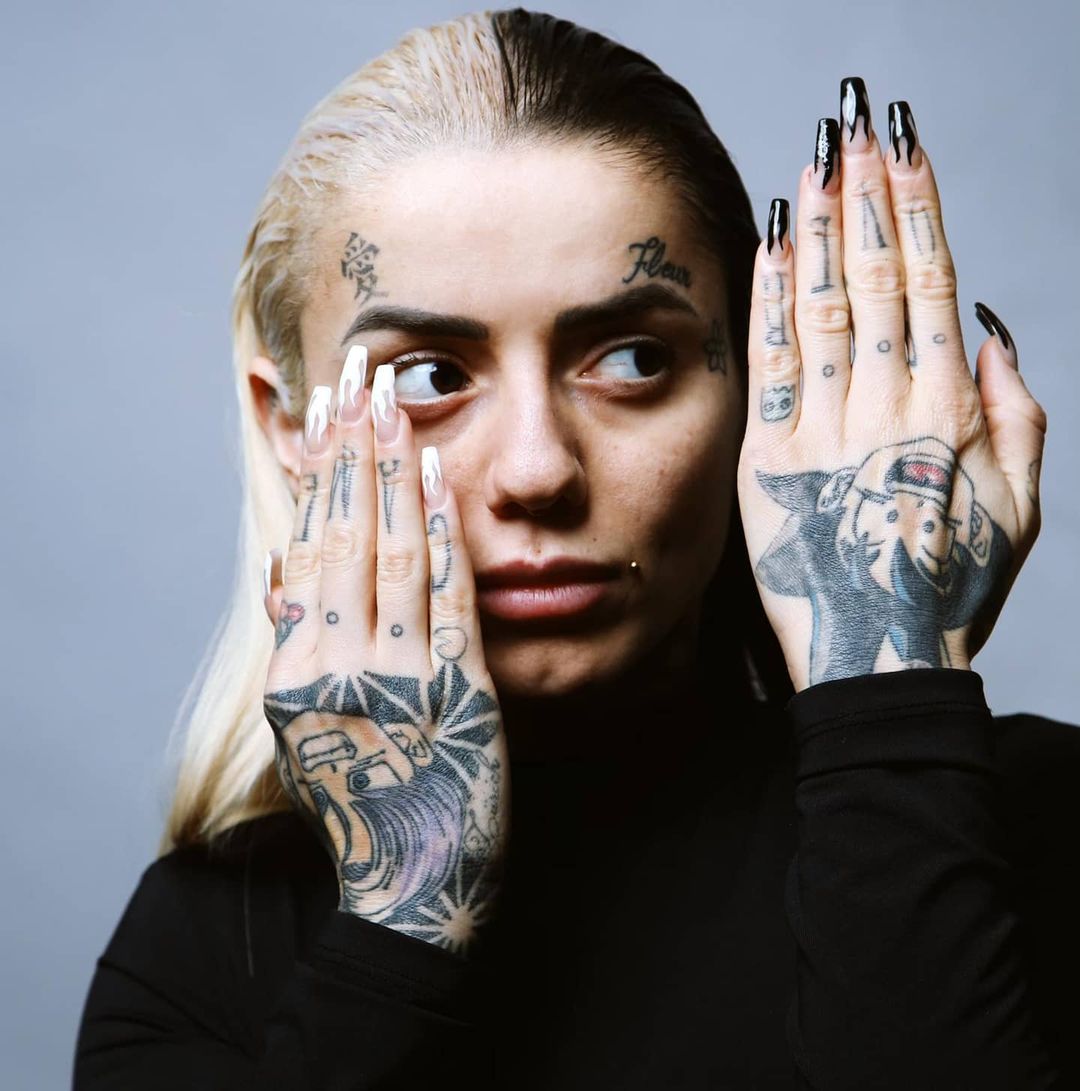 19. Tousled Double Braids On Medium-Length Hair
Instead of always wearing a tight and precise hairstyle, let yourself be more playful and careless, and try this cool option.
Piecey and tousled braids with the short layers cut around the face will make your appearance more romantic and cheerful.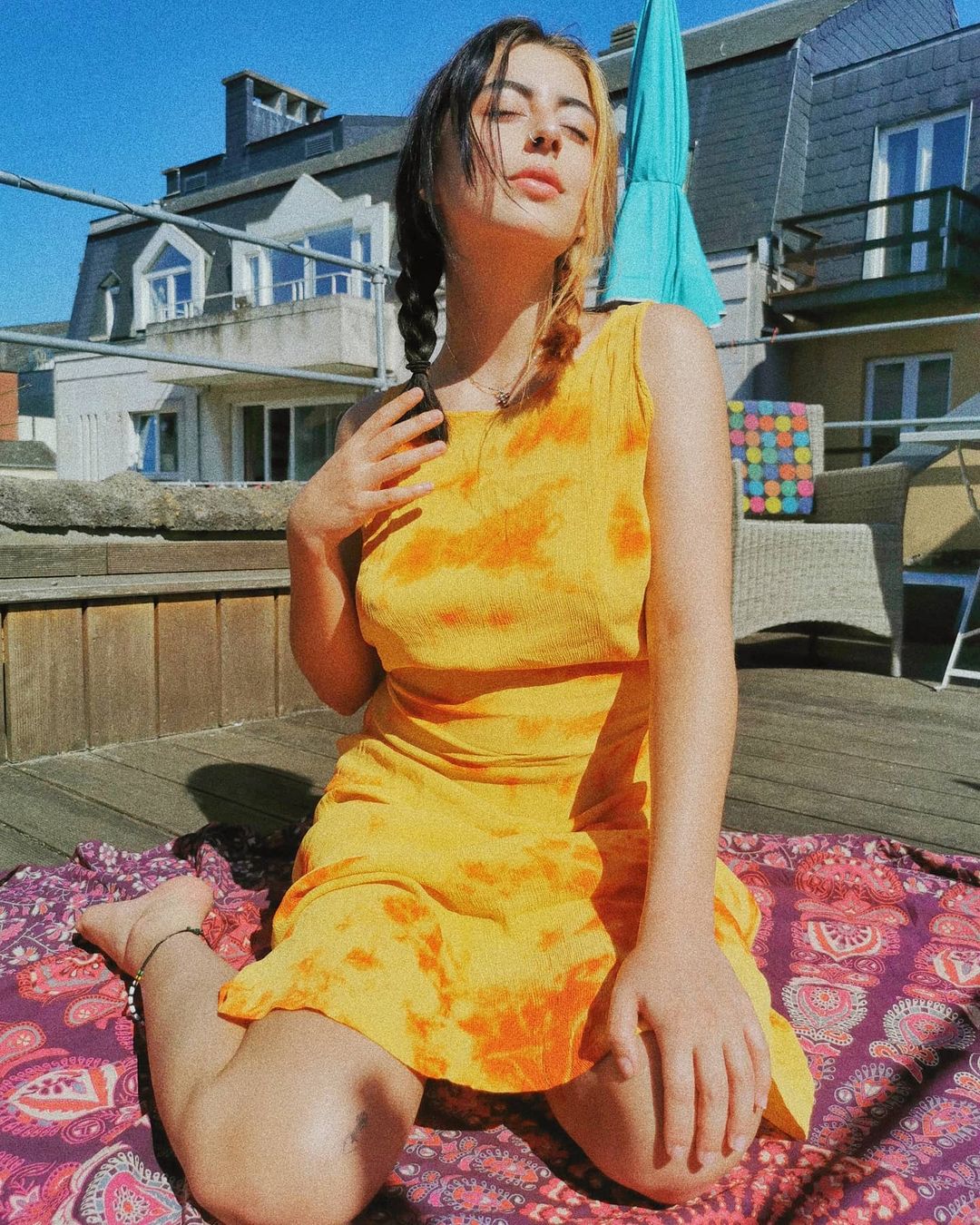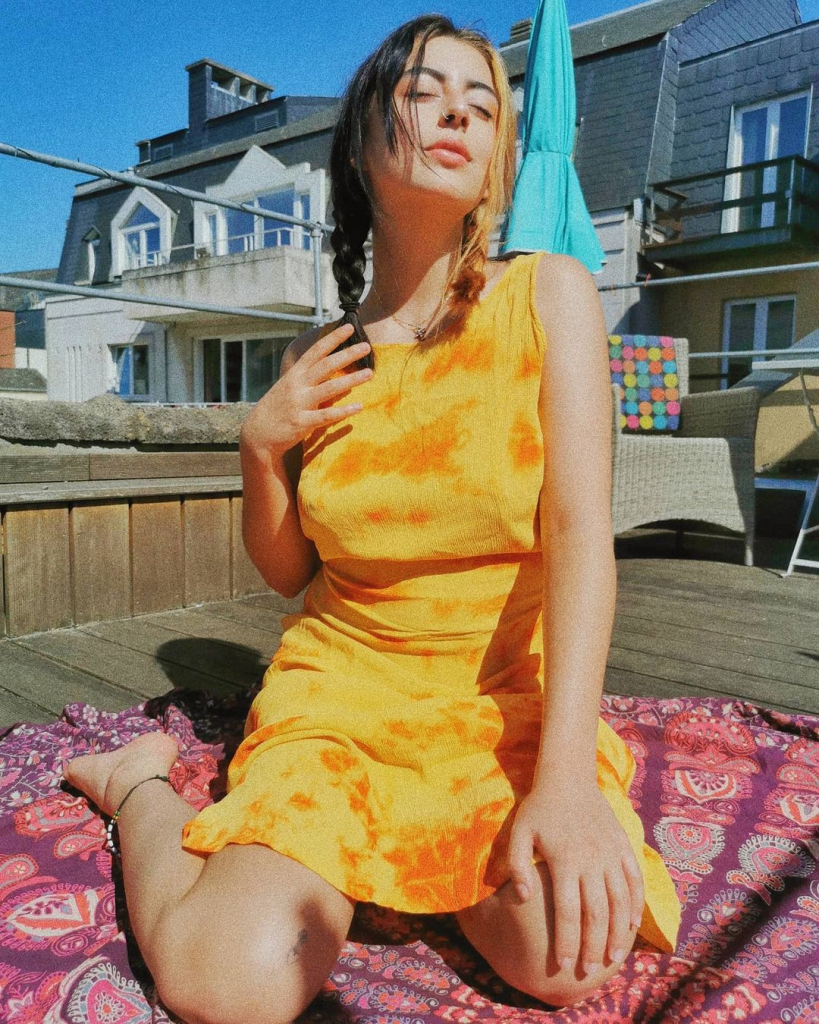 20. Half-Golden Tresses
Do you still hesitate about dyeing your locks black and white? Well, such a contrast requires certain courage to have it on your head indeed! But it doesn't mean you must totally refuse the idea!
Instead, substitute white for golden shade of blonde.
Like that, the overall look will be warmer but the contrast will be preserved.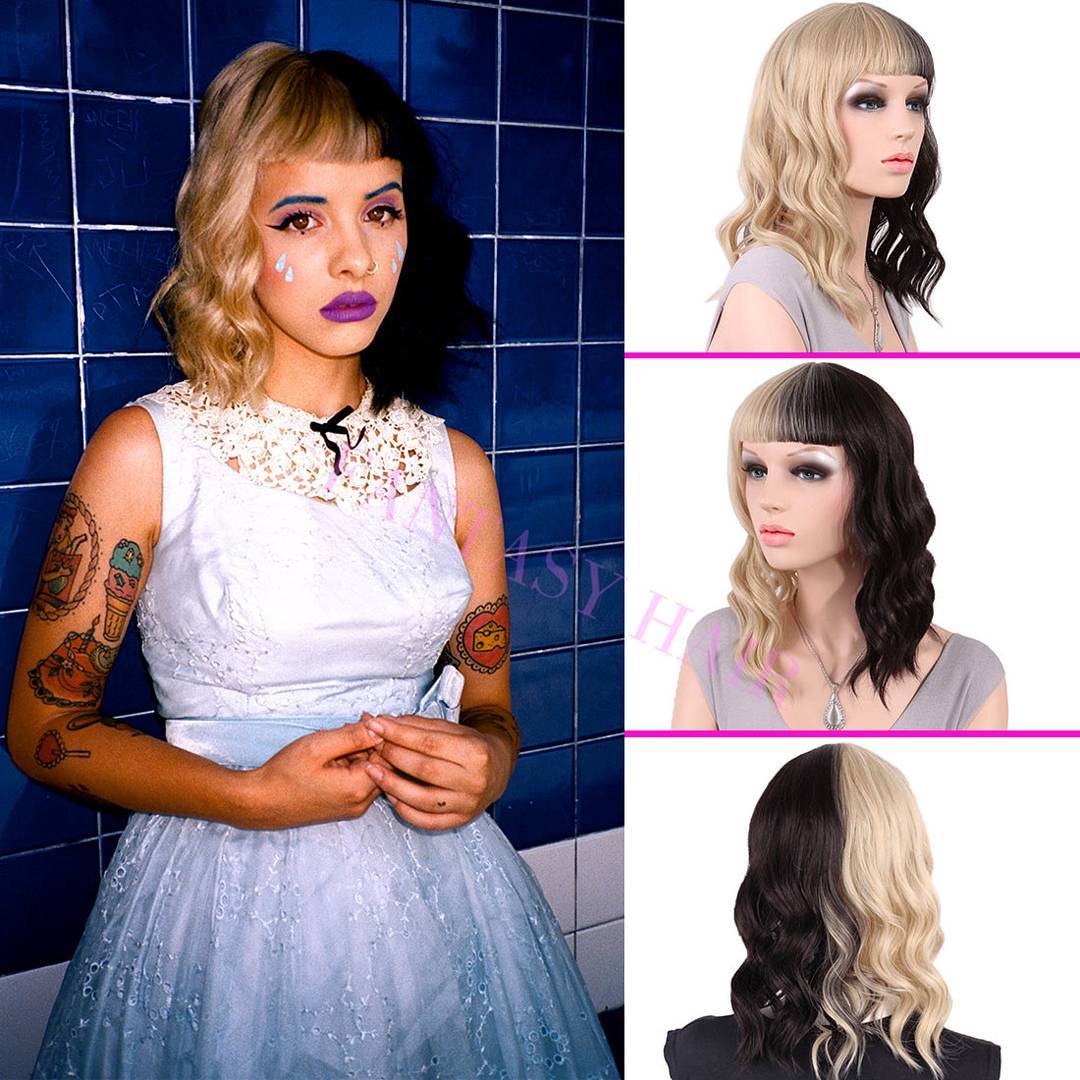 21. Frizzy High Ponytail
This hairstyle allows using any frizzy texture and, when accompanied with the cool scrunchie, your look will show a fun contrast of black on the scalp and white to the back part of the tail.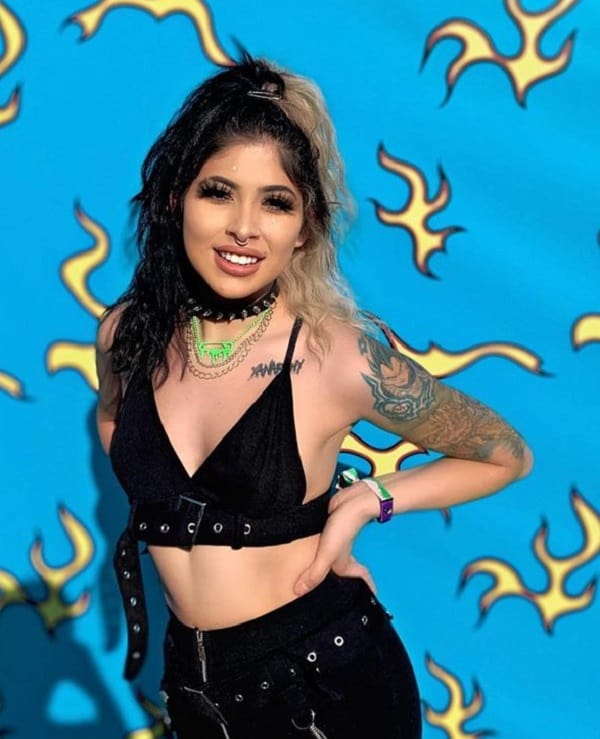 22. Totally Black…With White Tresses
Don't feel like coloring half of your head white and another half black? Then why not leave most of the chevelure either black or white/blonde up to your preferences, and dye the front strands from the both sides of your face into the contrasting color?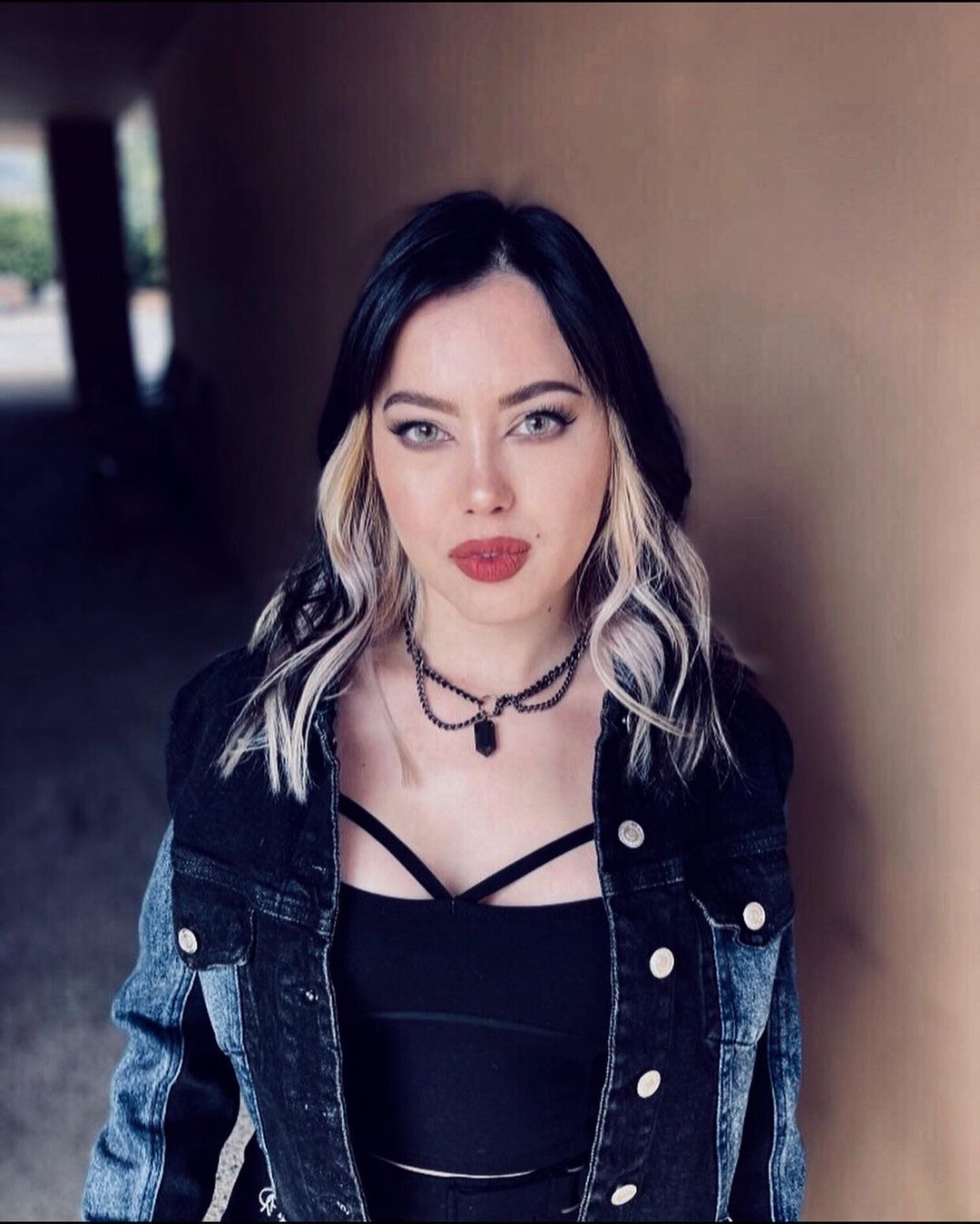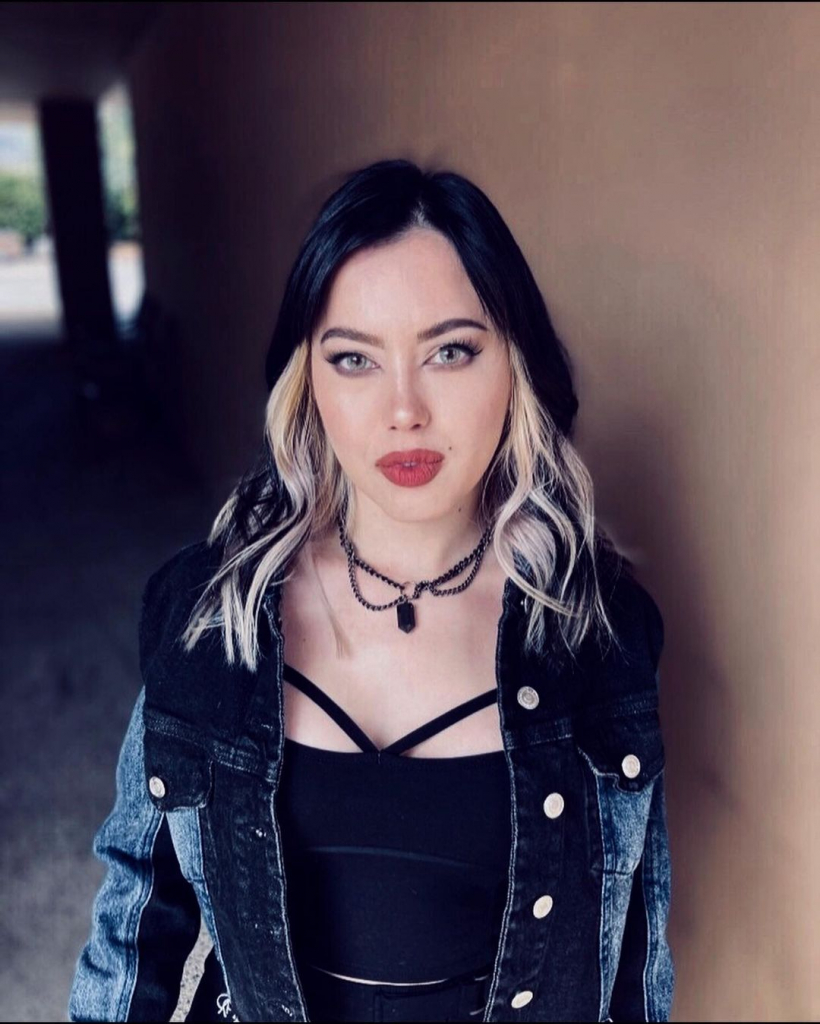 23. Black Hair With White Strands
Another option of coloring your mane half black half blonde is to make those white "feathers" all over the head.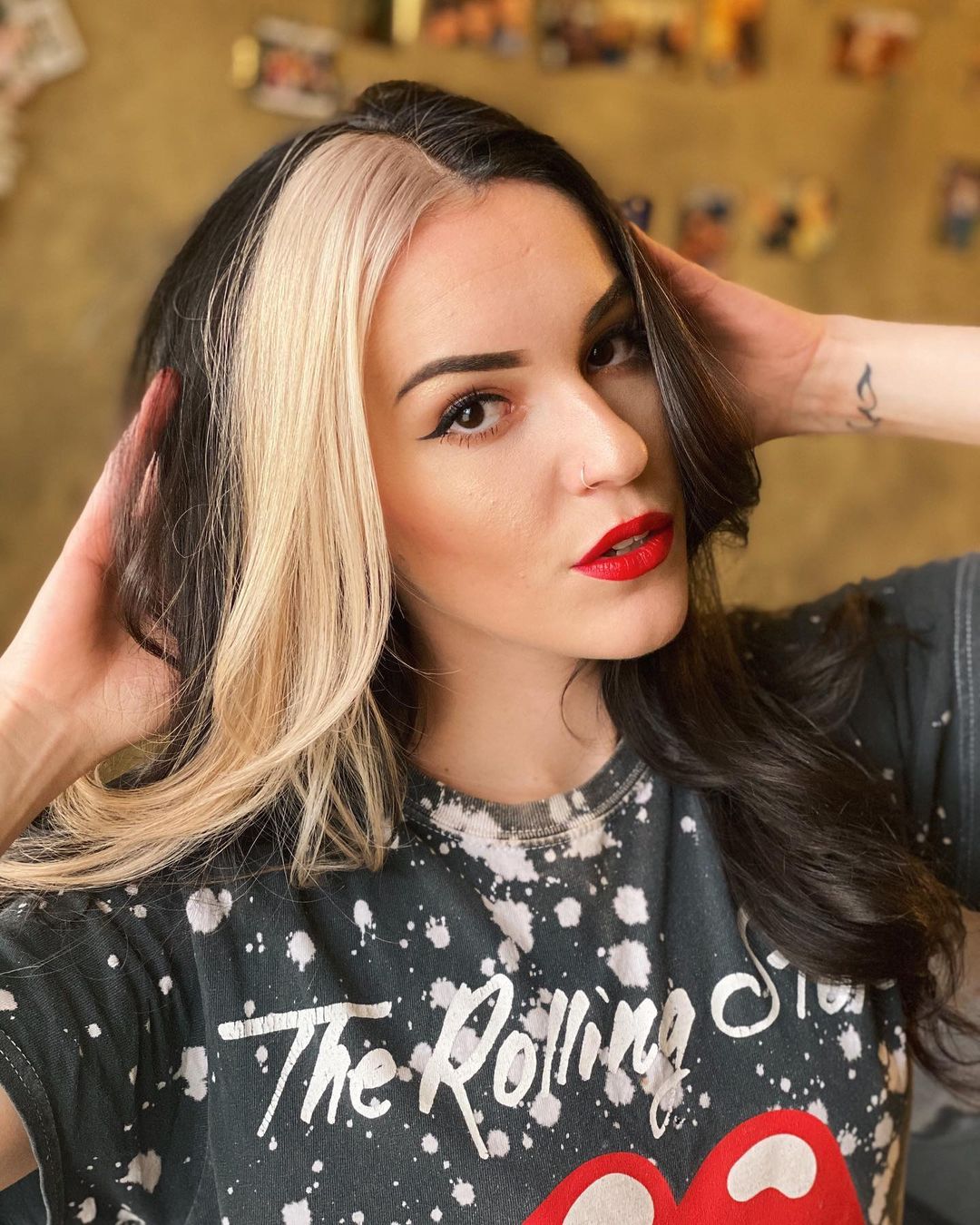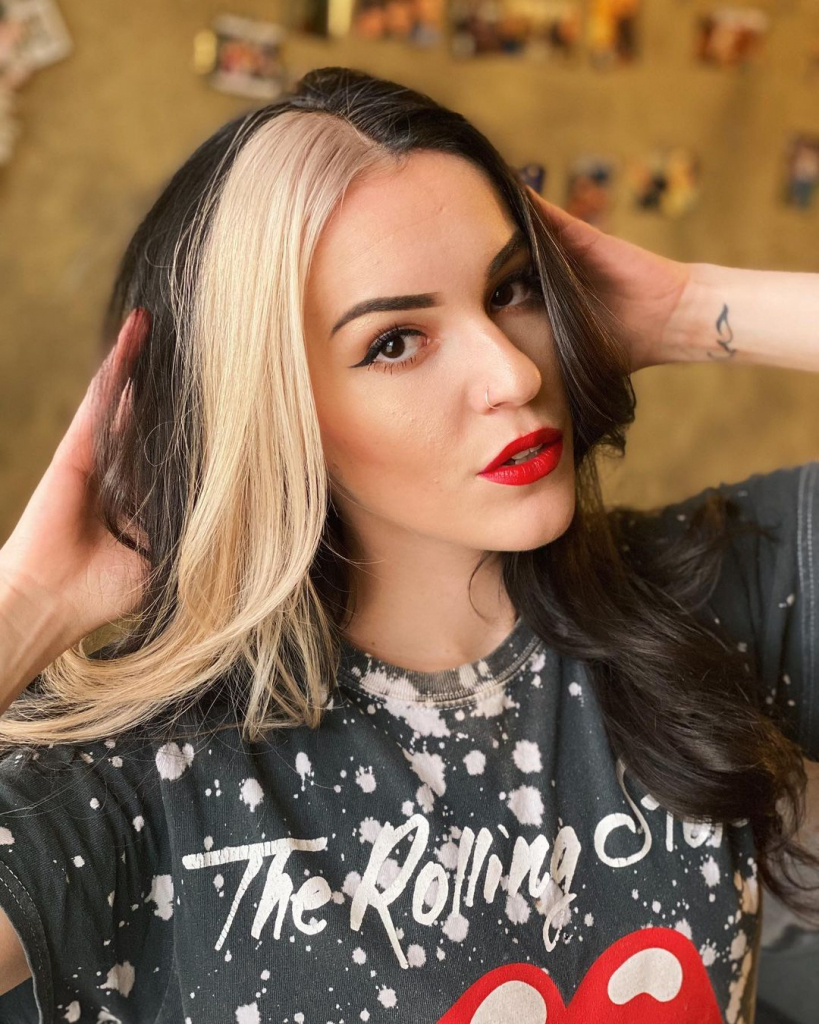 24. Black to White Ombre
This is one more way of using this trendy color combination. Only ensure that the transition from one color to another looks blended and that the harsh lines are absent, otherwise, the ombre effect will be disrupted.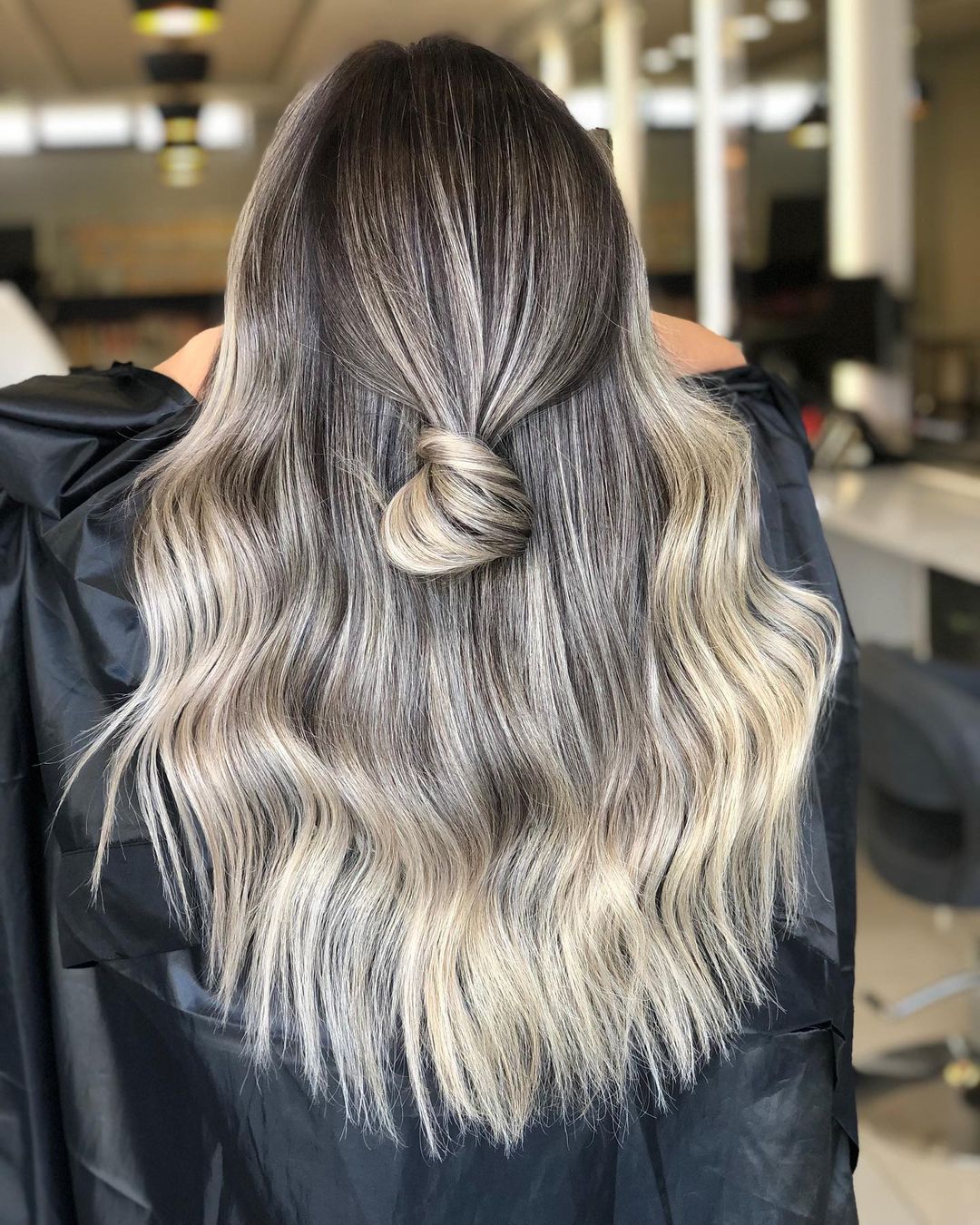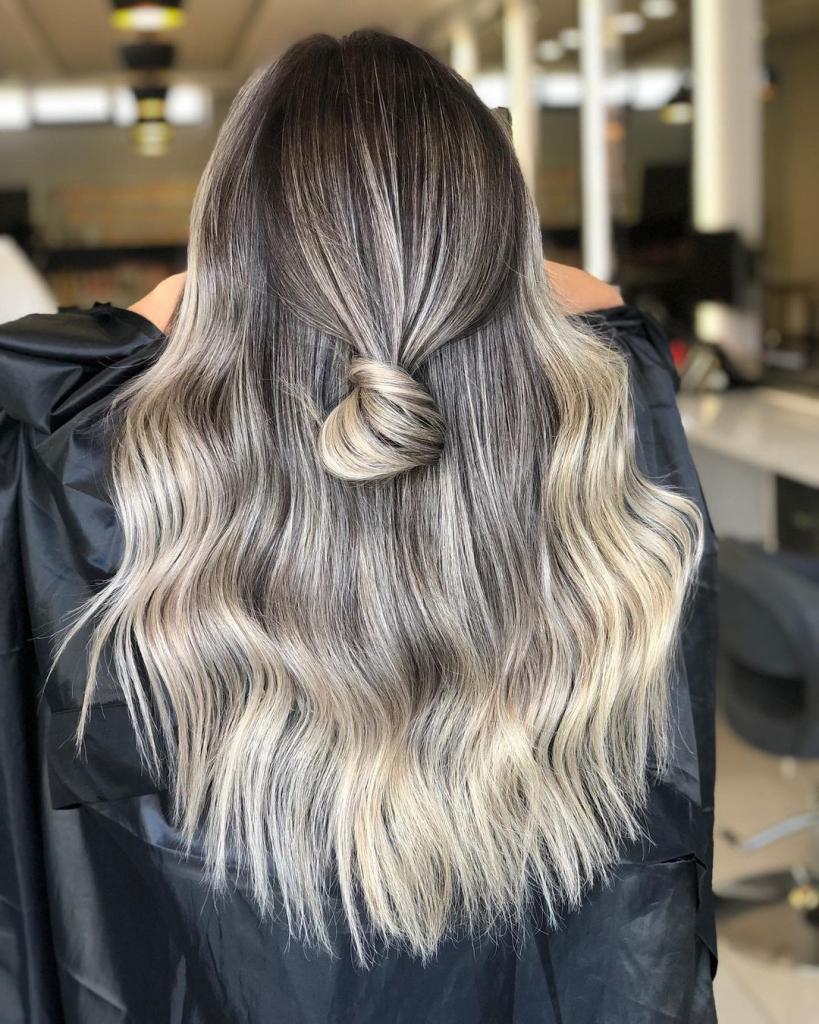 25. Top Half Blonde Bottom Half Black Hair
This hairstyle will give you a nice salt-and pepper look.
So these were the easiest half blonde half black hair styling tips for you. For more half blonde half black hair styles you can always ask your stylist, but even with this ideas list you will be able to play with your appearance as you wish!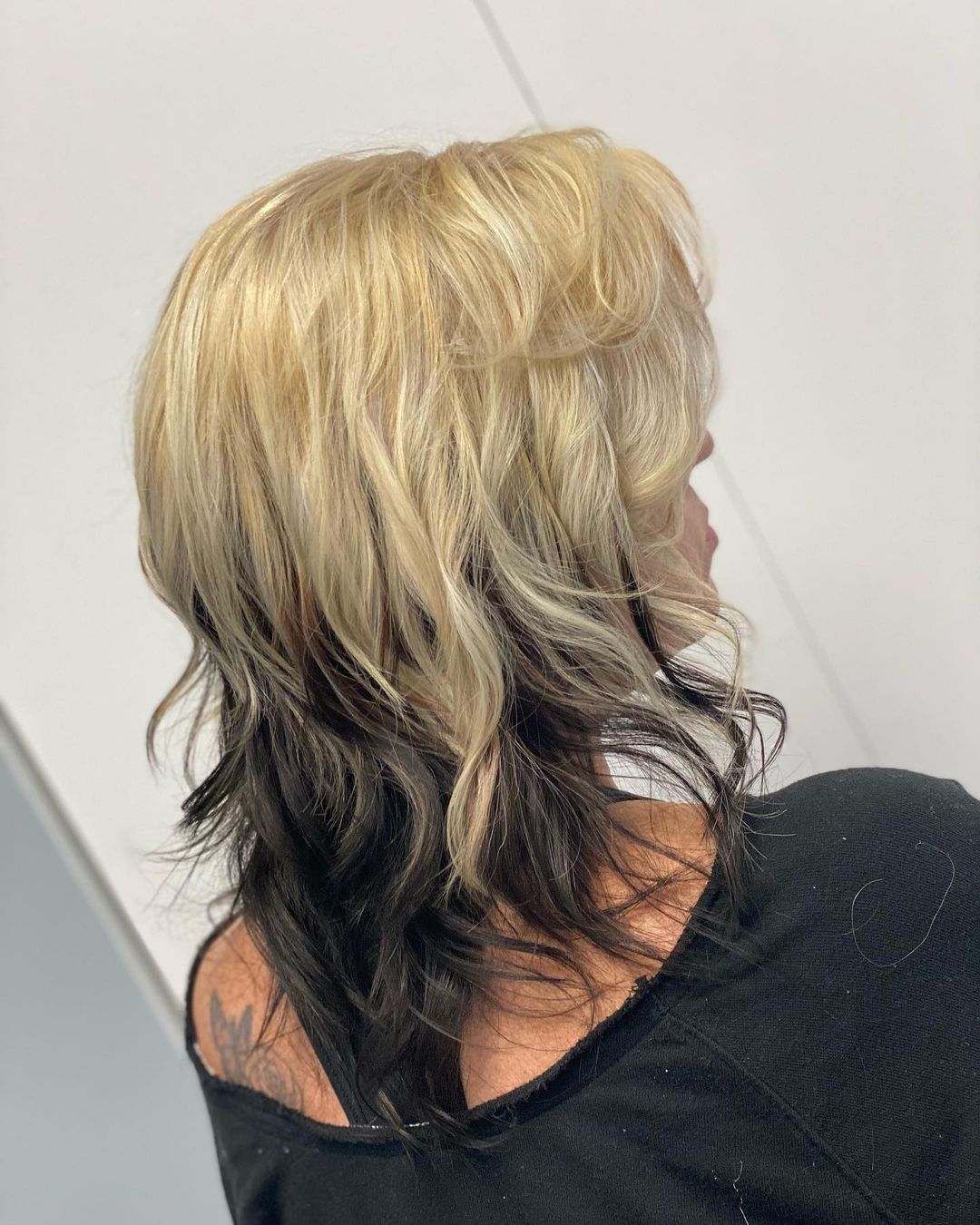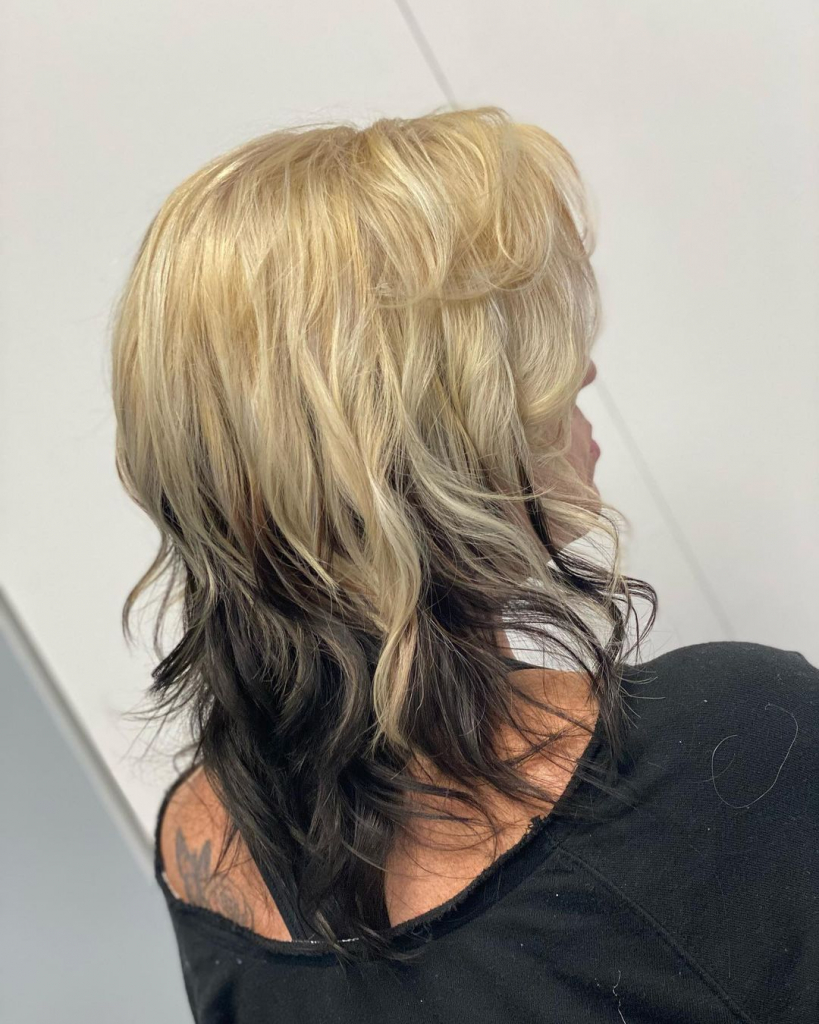 Frequently Asked Questions
⭐ Is half black half blonde hair suitable for older women?
Yes, it is suitable, especially with lots of white or ashy hair color as a base.
⭐ Does half blonde half black hair look natural?
Not quite. However, you can make it look more natural by using such coloring techniques as ombre or balayage instead or doing a split color.
⭐ Can a half black girl with blonde hair use this hairstyle if she has blue eyes?
Of course! Such a haircolor will fit blue eye color perfectly.
⭐ What's the name of the doll with half blonde hair half black?
I don't know, to be honest, but I do remember that Tiffany Taylor had dolls with bicolor hair.