Changing your hair color is a perfect way to refresh your look and make chevelure more stylish. And if you enjoy your native brown locks and don't really want any dramatic changes, this article will be right for you!
Brown hair is perfect for coloring since it can adopt nearly any color and shade and they will look natural amongst your original strands!
Our top 30 list will let you pick the most fitting shade and style so that your mane will look lively and dimensional. Besides, these styles are meant to fit any skin tone type!
You will see that here we have many different shades of highlights that will make your chevelure look more volumized. Blonde, red, caramel, any of these colors will make the native color look absolutely stunning!
In addition, when being mixed, several highlights of different colors will add a gorgeous look to your locks!
So take some time to look through the list we have prepared for you and, by the way, feel free to use these pictures when you will be visiting your stylist.
Like this, the hairdresser will be simpler to understand which exactly color you want and how it shall look in the end.
Brunette hair with baby lights
Chocolate-dark basic color mixed with the sun-kissed tips framing the face – the perfect combination!
Brown hair with caramel highlights
Perfect ASH BROWN for DARK HAIR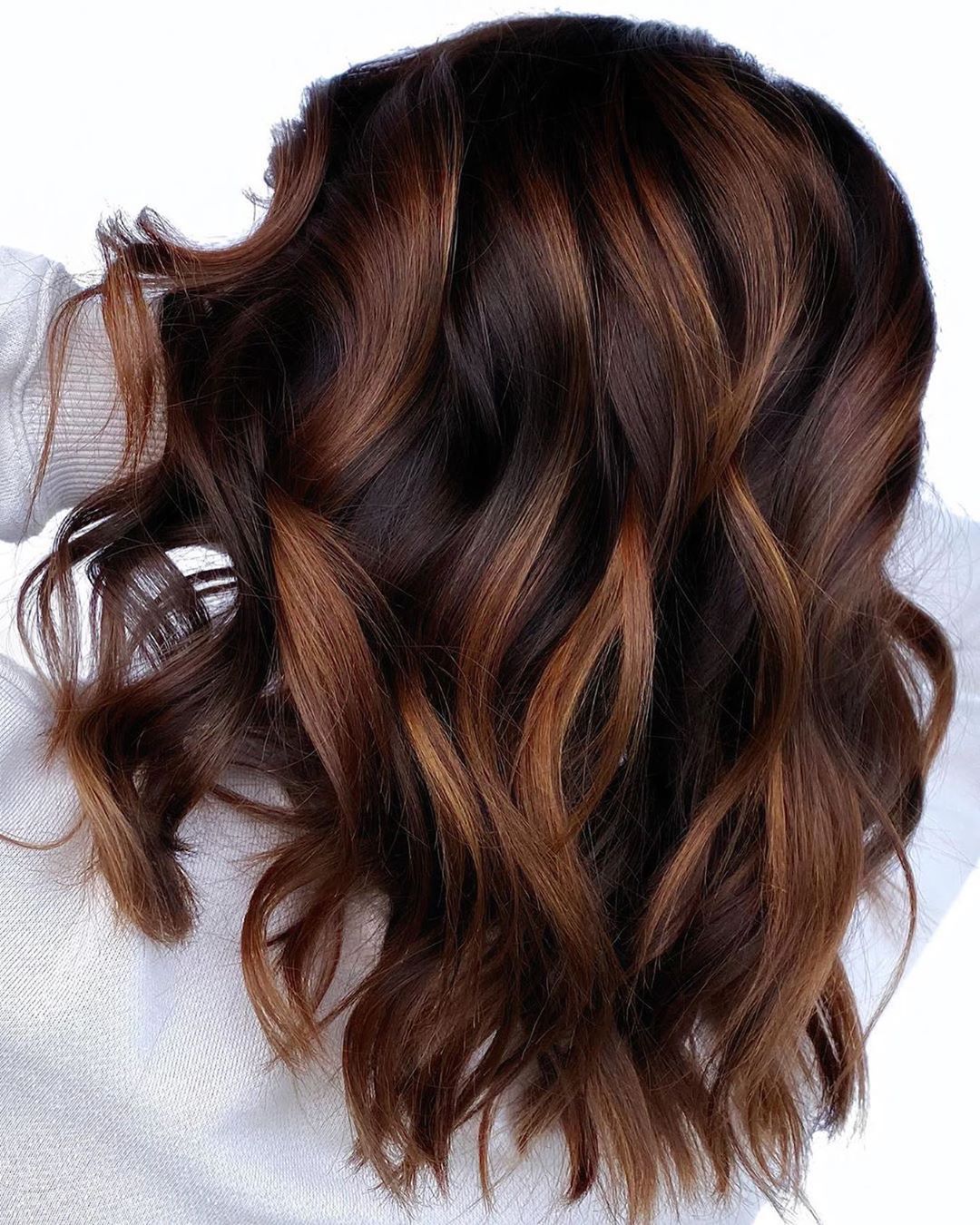 Subtle and sweet, this style looks very natural.
Brown hair with bronze highlights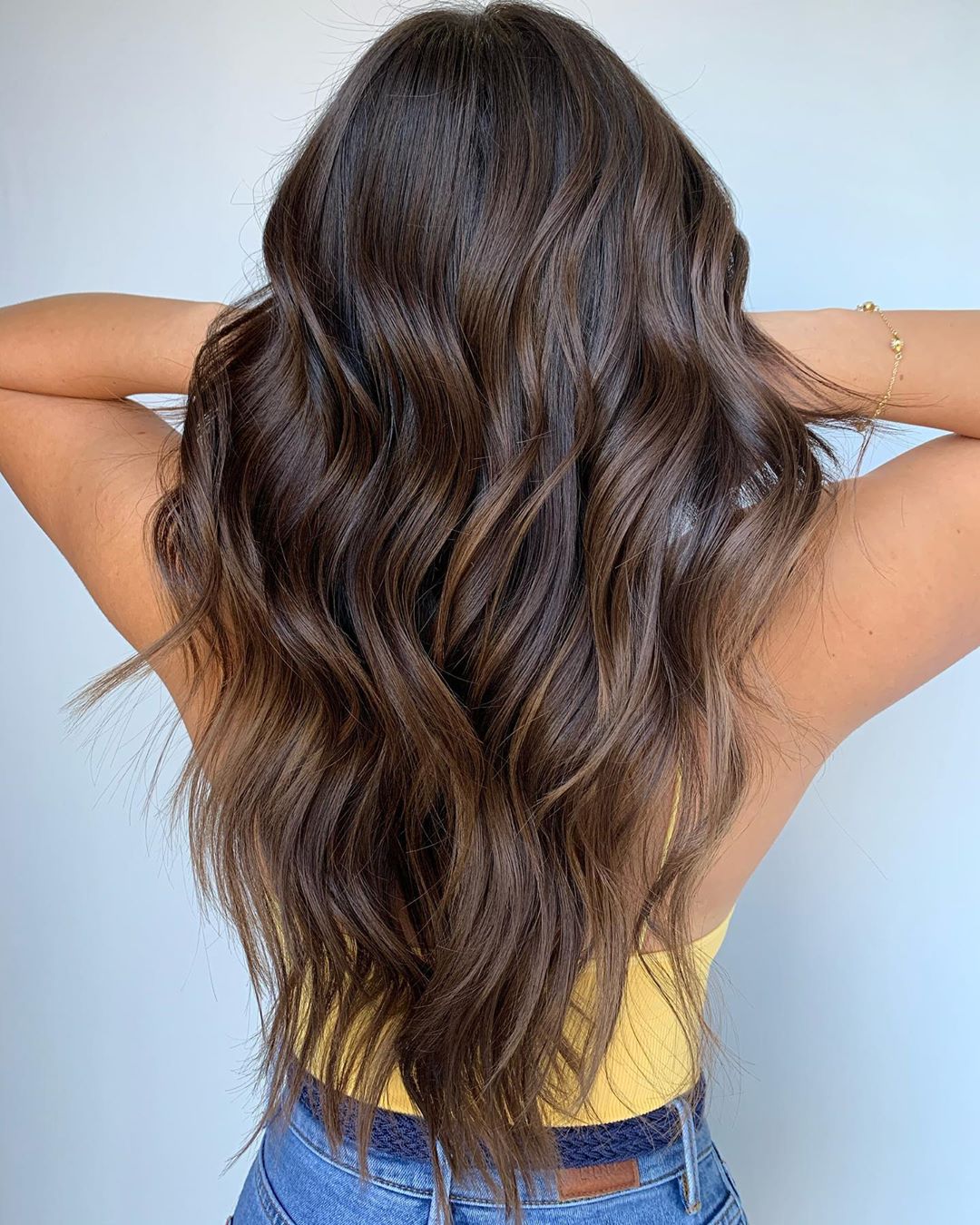 Look a bit sunburnt which makes the whole appearance gentler and playful.
Cool brown color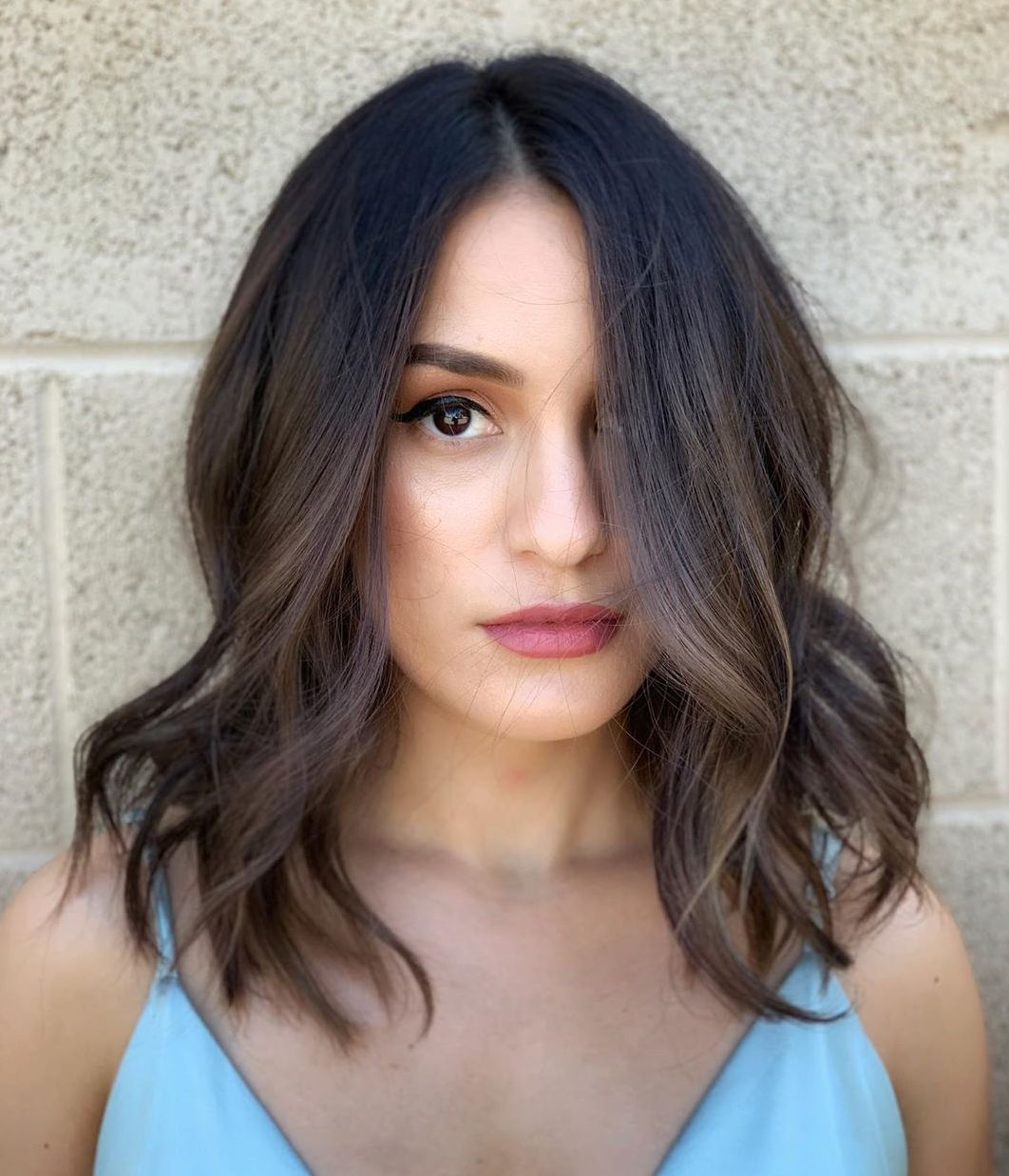 This color looks reserved and stylish, perfect for the girls with cool skin tones.
Light Chocolate balayage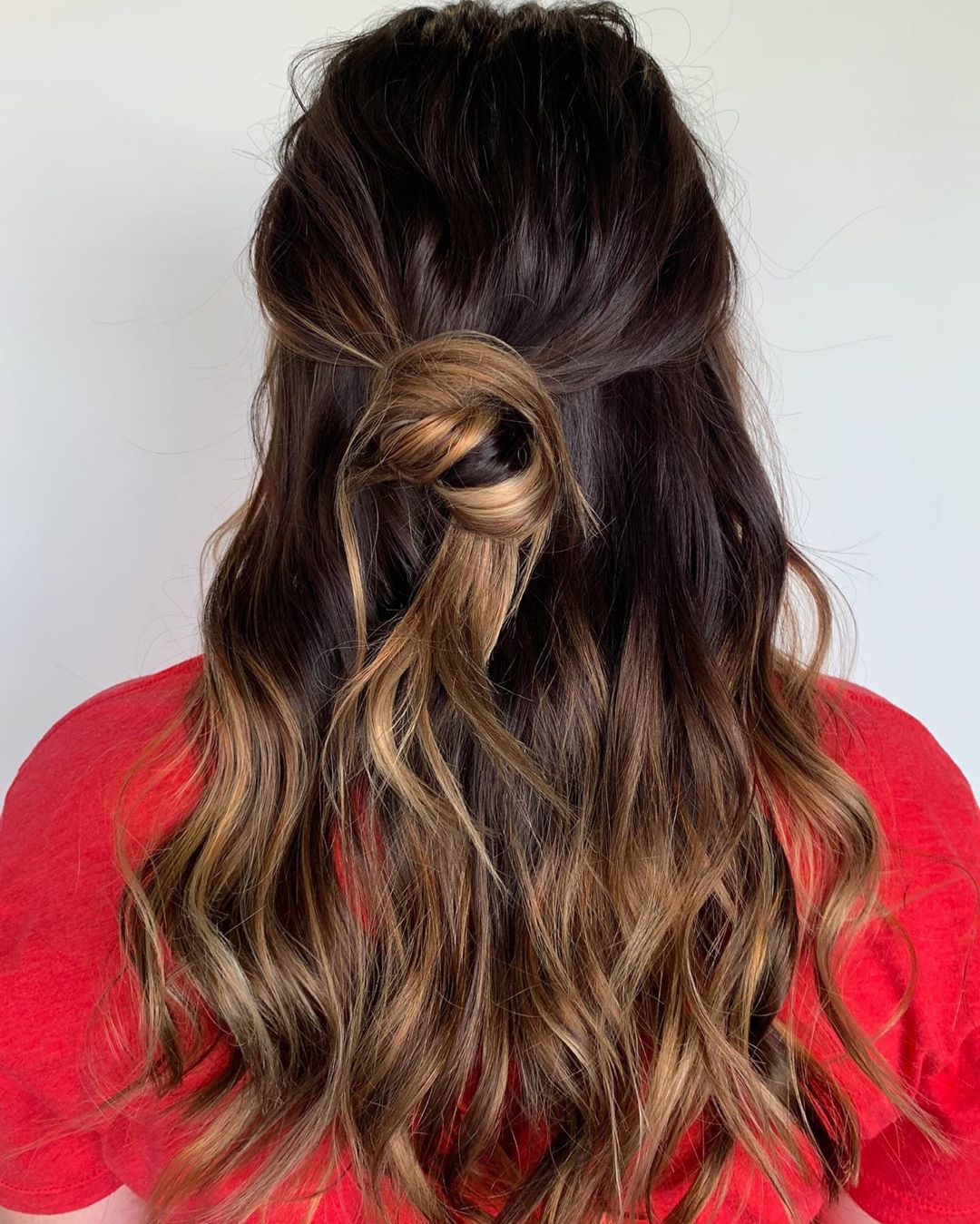 An everlasting trend that looks especially gorgeous on wavy hair.
Cinnamon hair color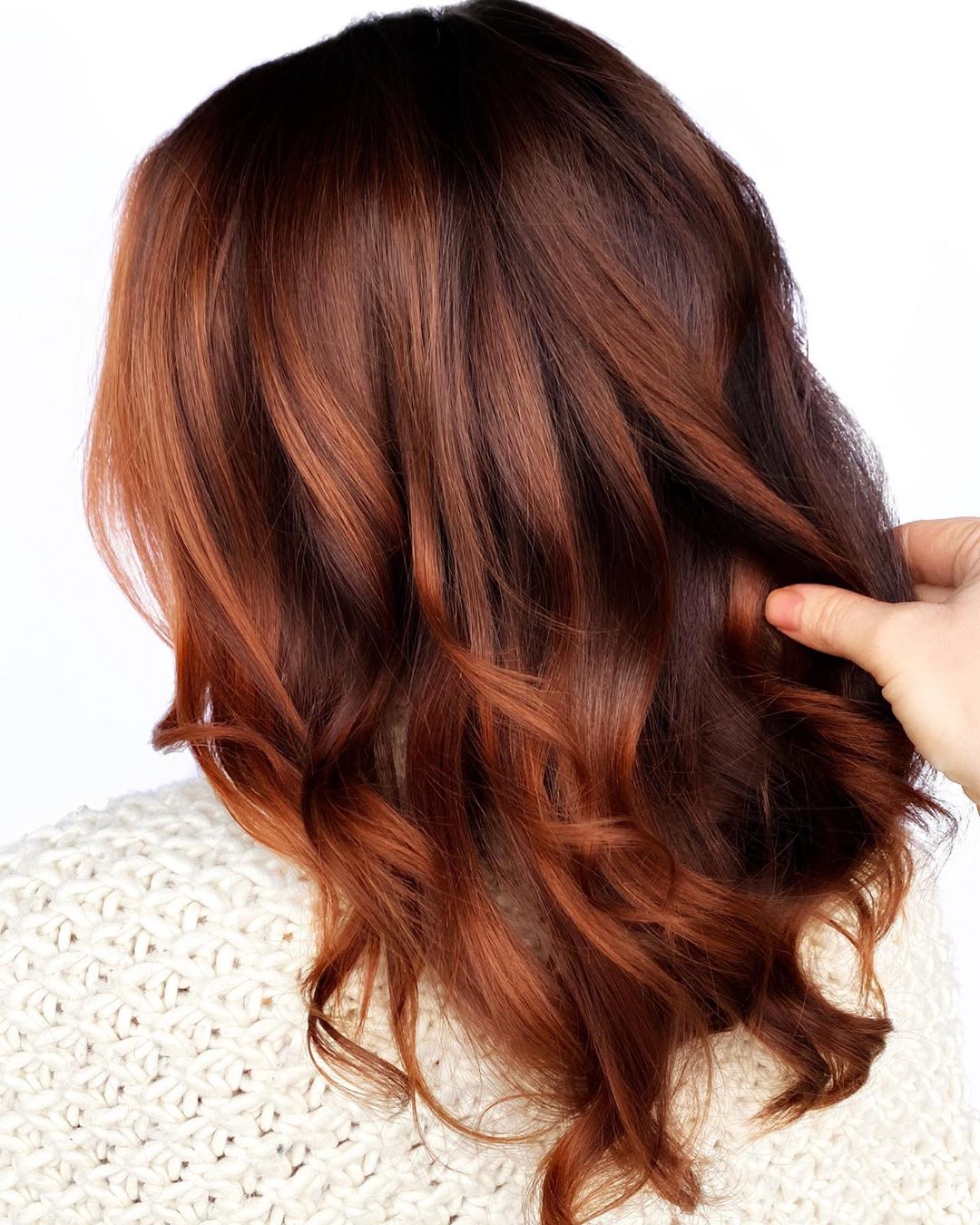 Want to make your browns more noticeable? Why not add some copper and feisty reds?!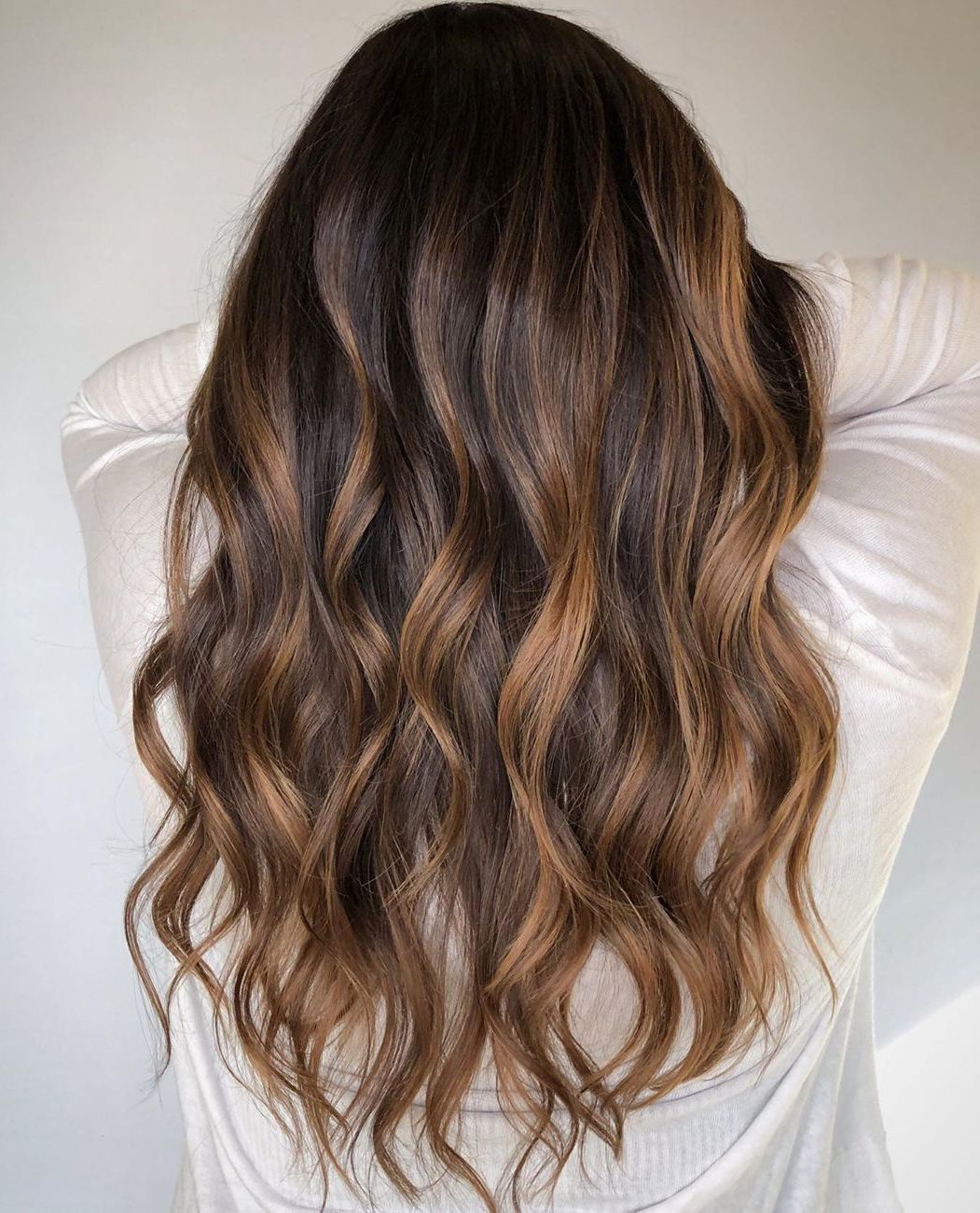 Feel yourself a movie start with these walnut balayage highlights!
Dark hair color with caramel ombre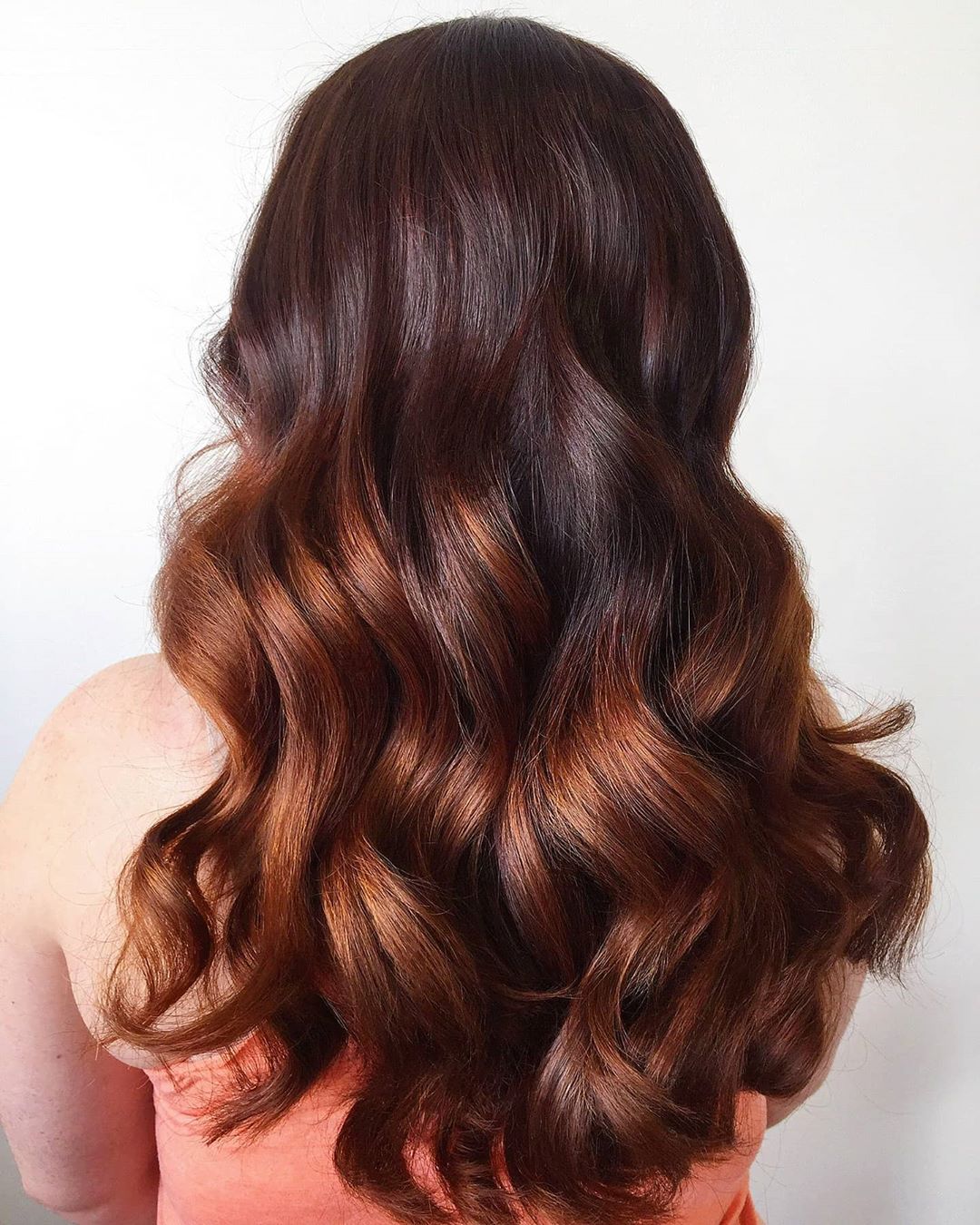 A perfect combination of dark brown, deep red, and caramel colors that look so shiny!
Dark brown hair with light chocolate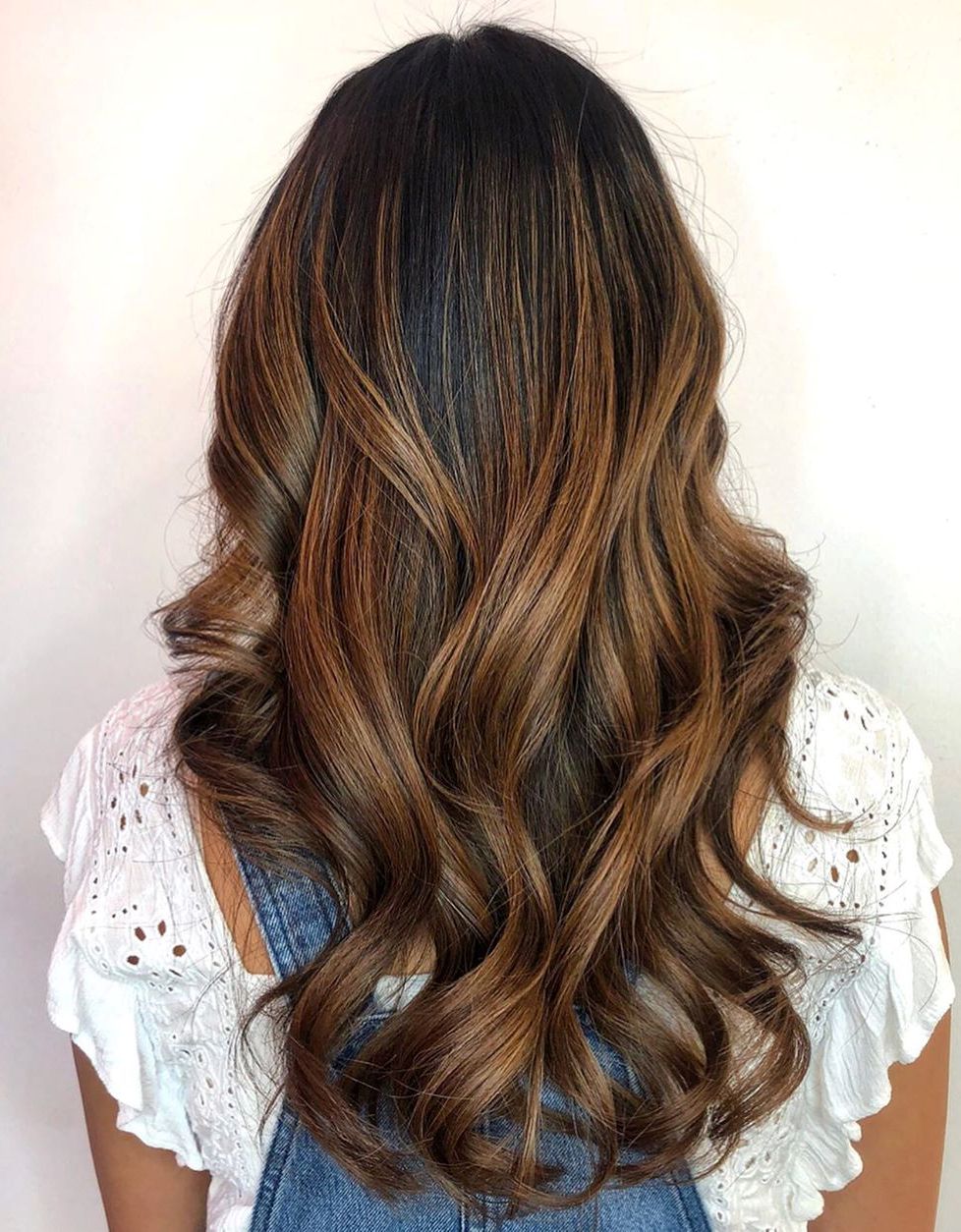 This style will make your locks look more volumized and the roots can be easily grown out.
Chocolate cherry hair color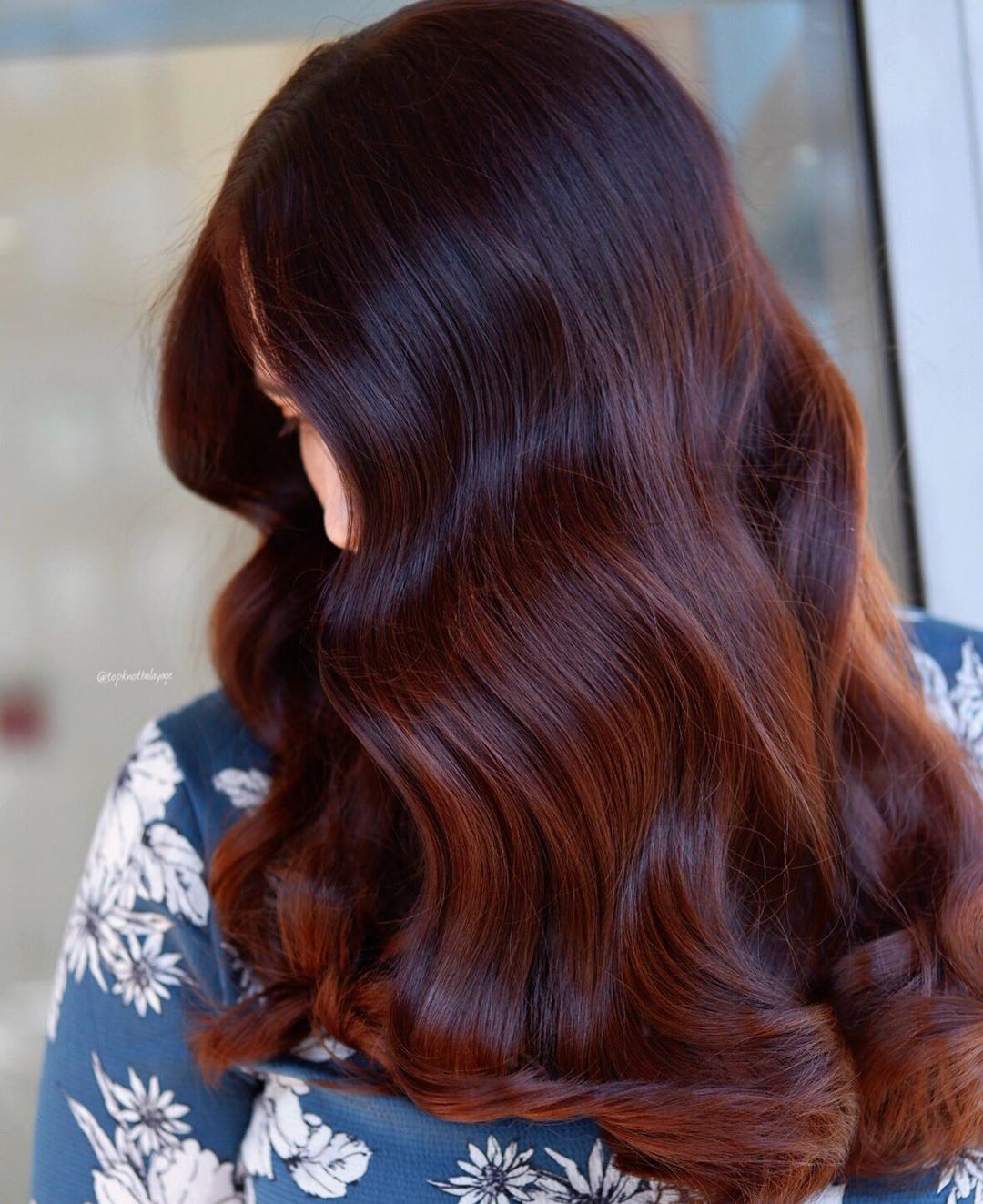 Ever wanted to try how you'd look being red? This color can help you with that!
Brunette Highlights with auburn ends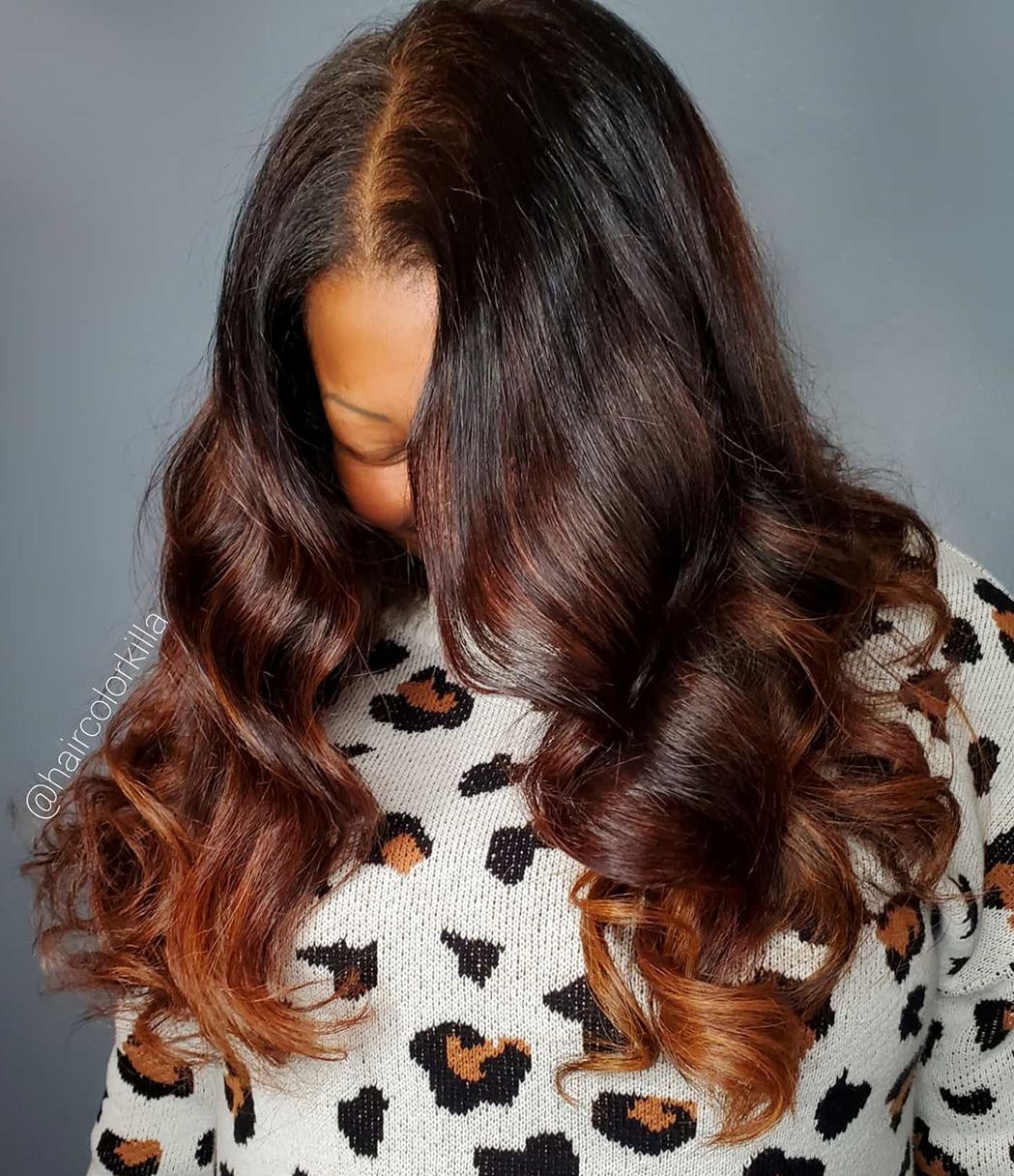 A win-win option for the girls with dark skin tones! Spark some fierceness in your look!
Ash brown hair color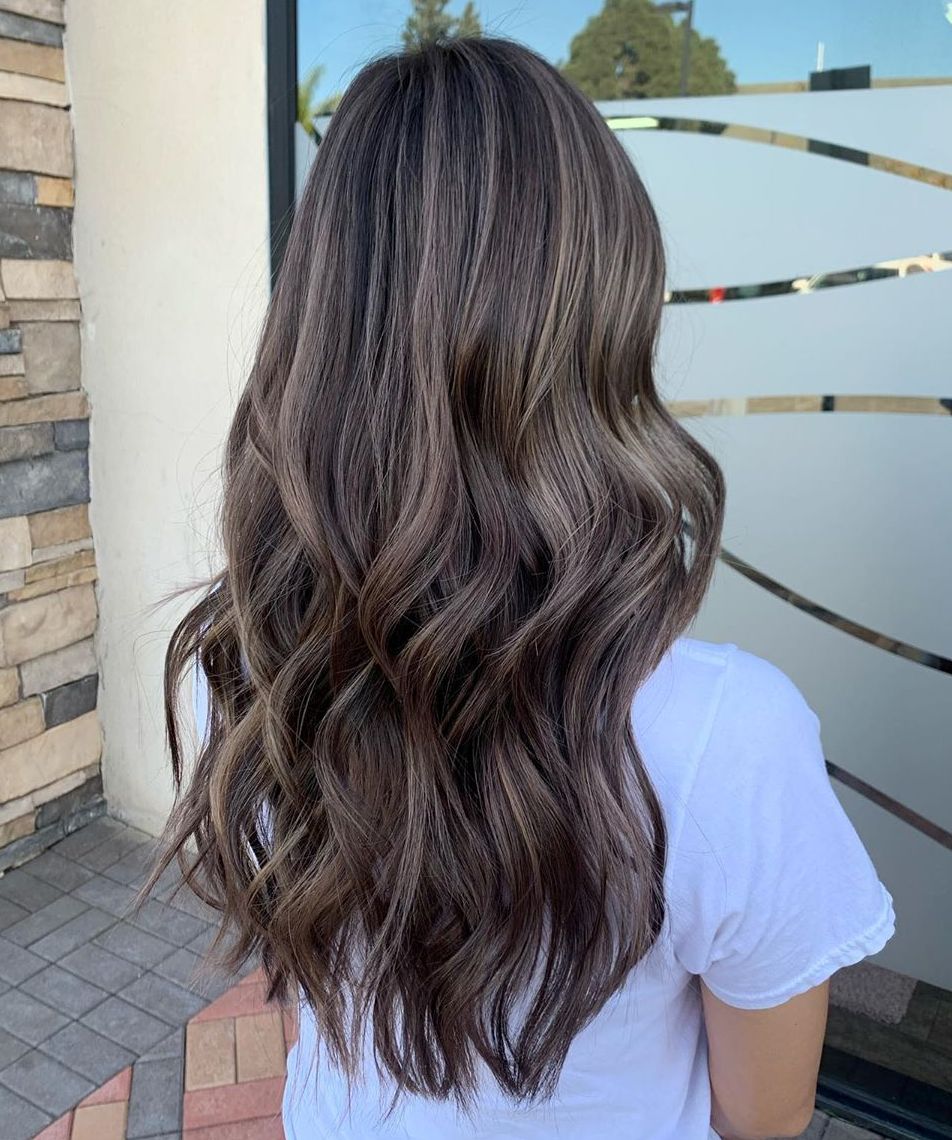 If you have warm or peachy skin, try this one out, you won't regret!
Mahogany brunette hairstyle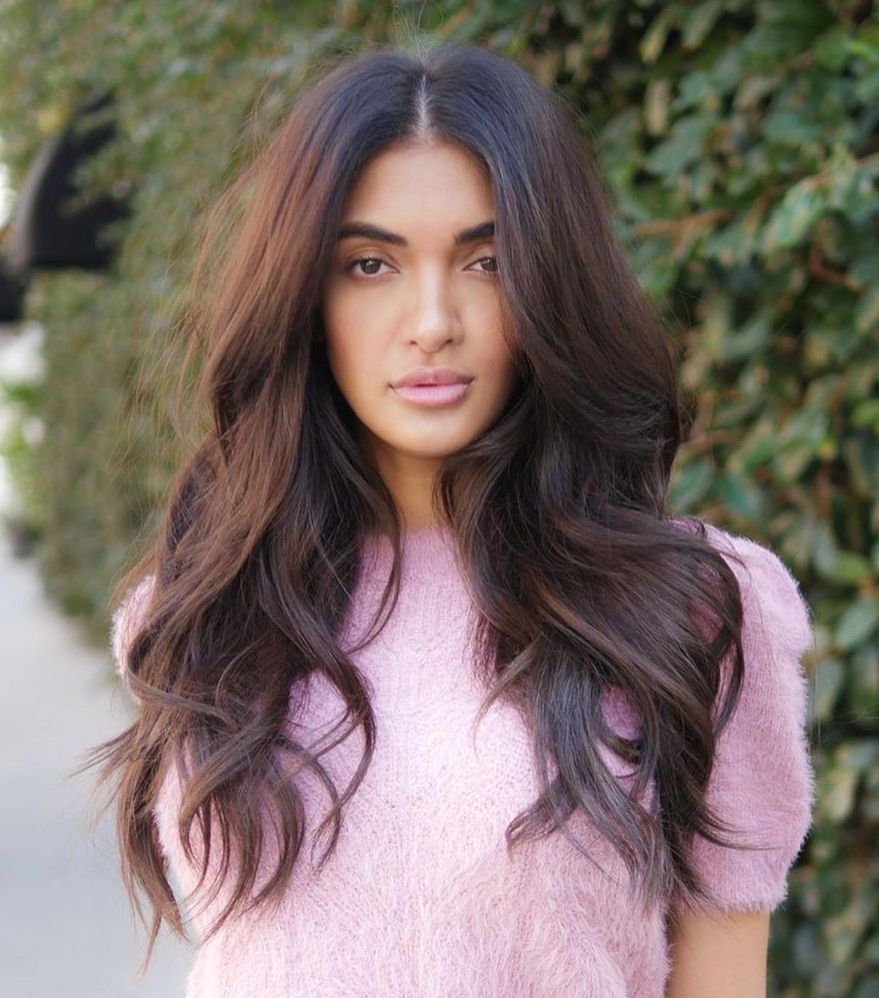 If you basically like your natural color, this style is perfect for highlighting its natural charm.
Honey Brown Hair color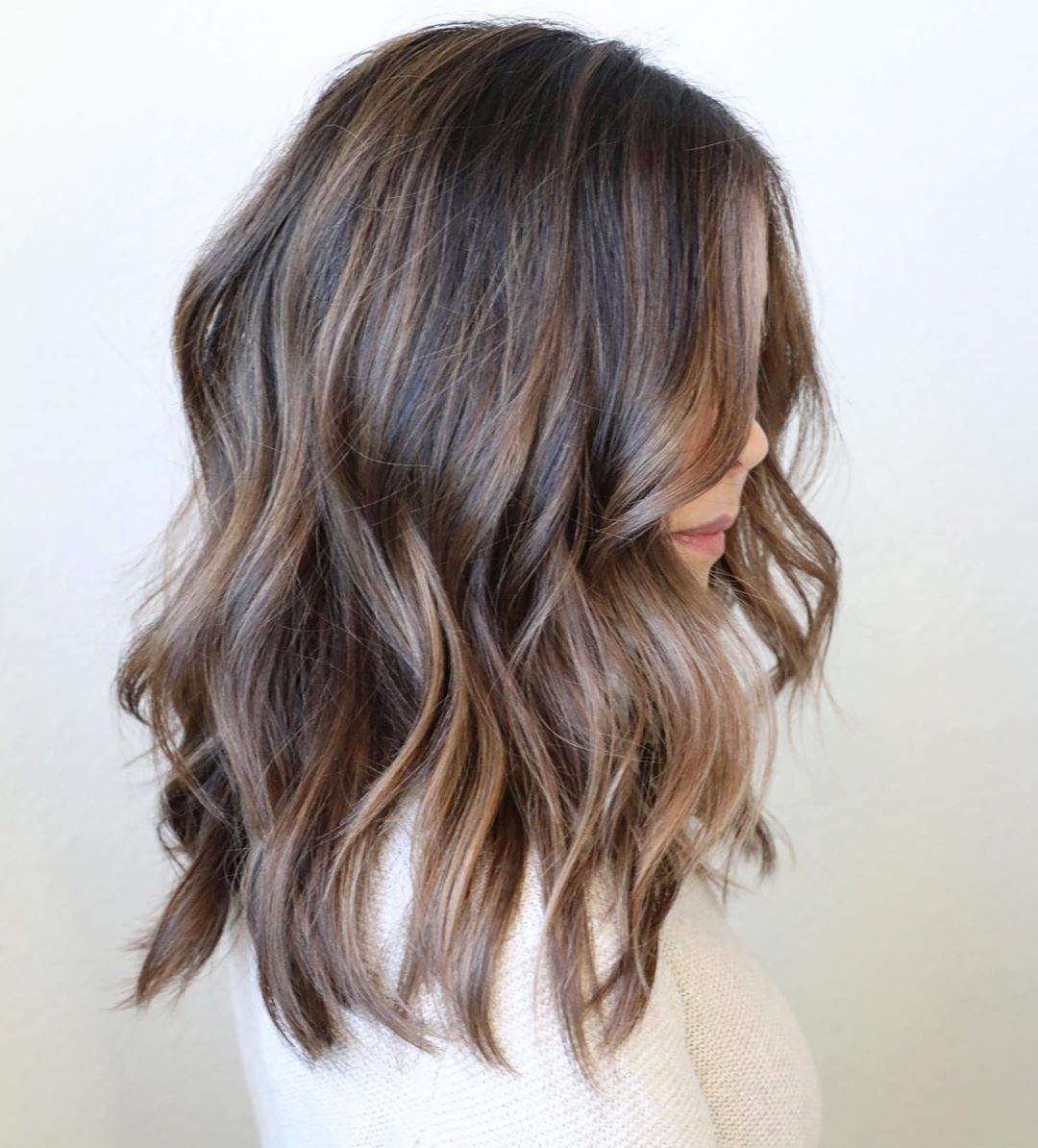 Perfectly accentuates the face features of the ladies with cool skin tones.
Brown to caramel blonde ombre
by Tabetha Carns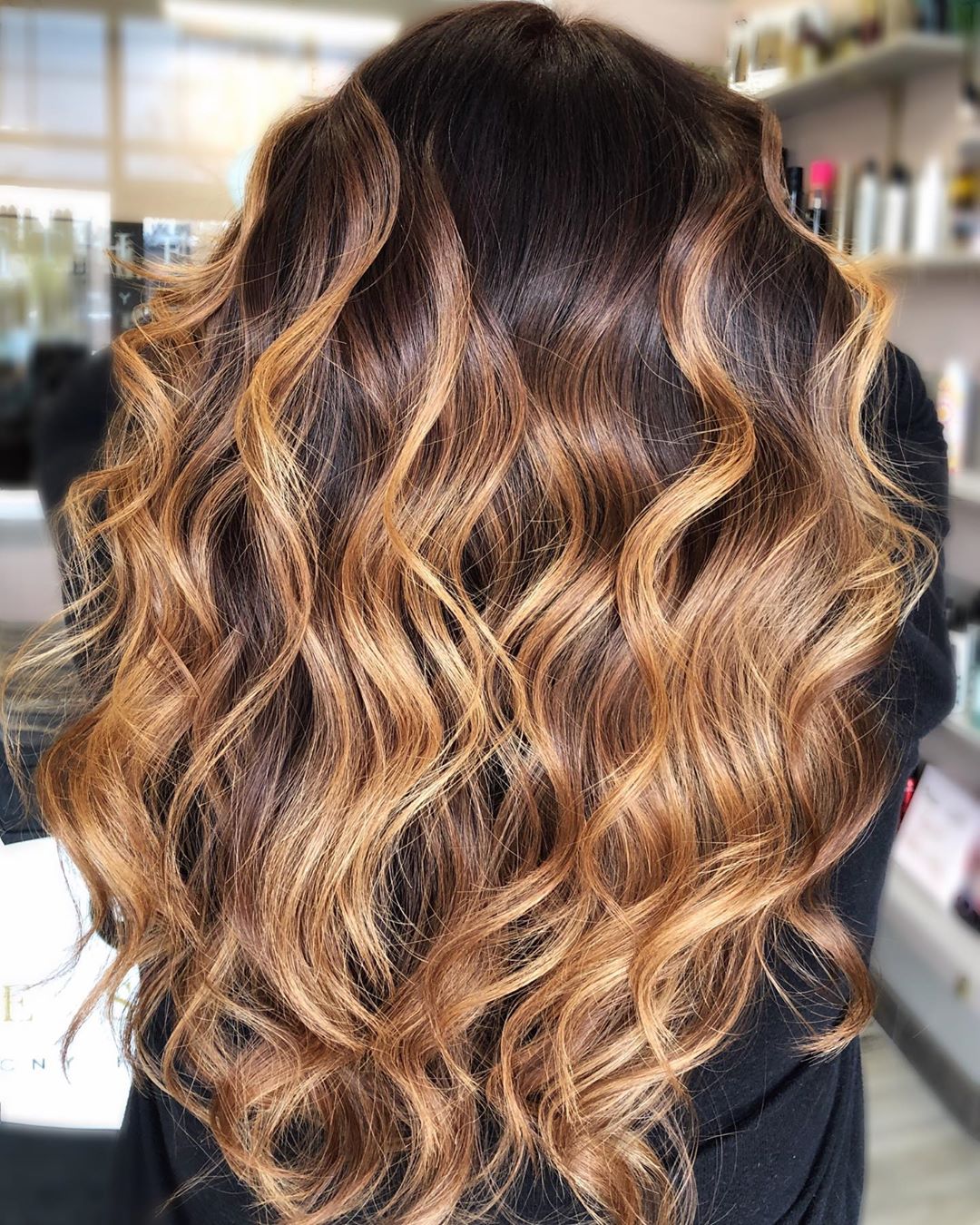 Add more volume and sunshine to your mane with warm caramel strokes.
Beige highlights for short hair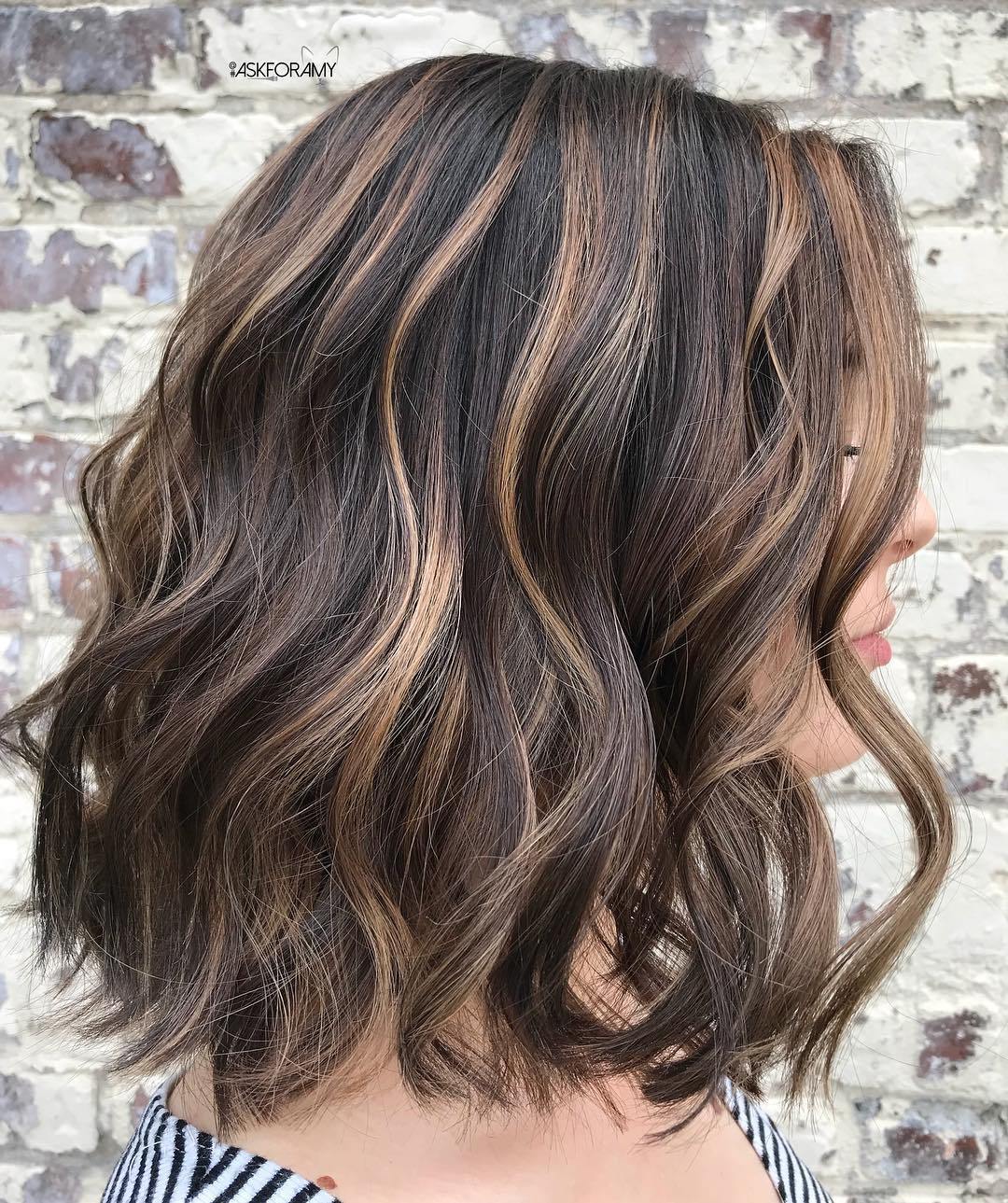 A fabulous look with even the shortest locks!
Barely there chocolate highlights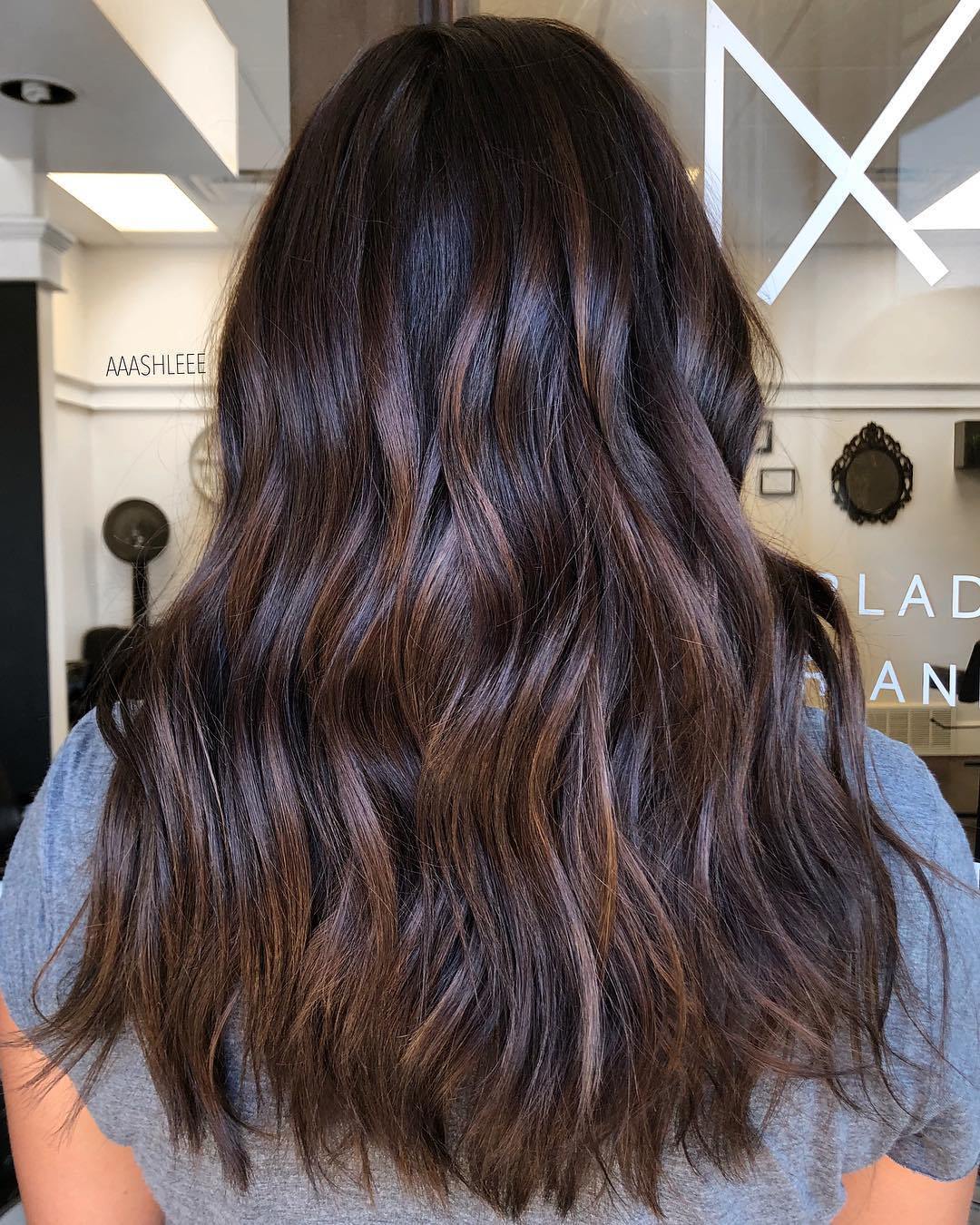 100% natural look with soft highlighted strands.
Rose-gold highlights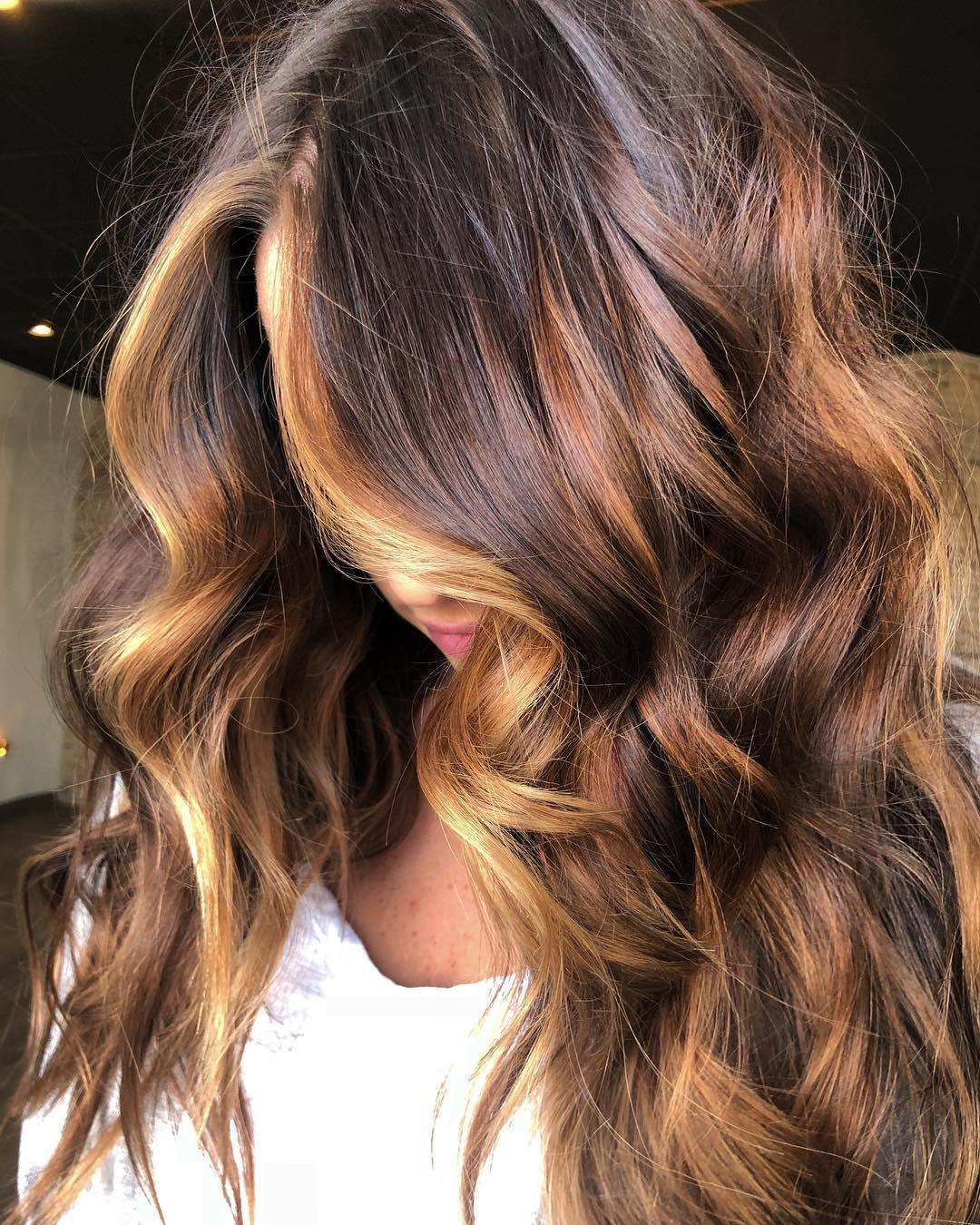 Absolutely fabulous bombshell look!
Warm light-blonde highlights in waves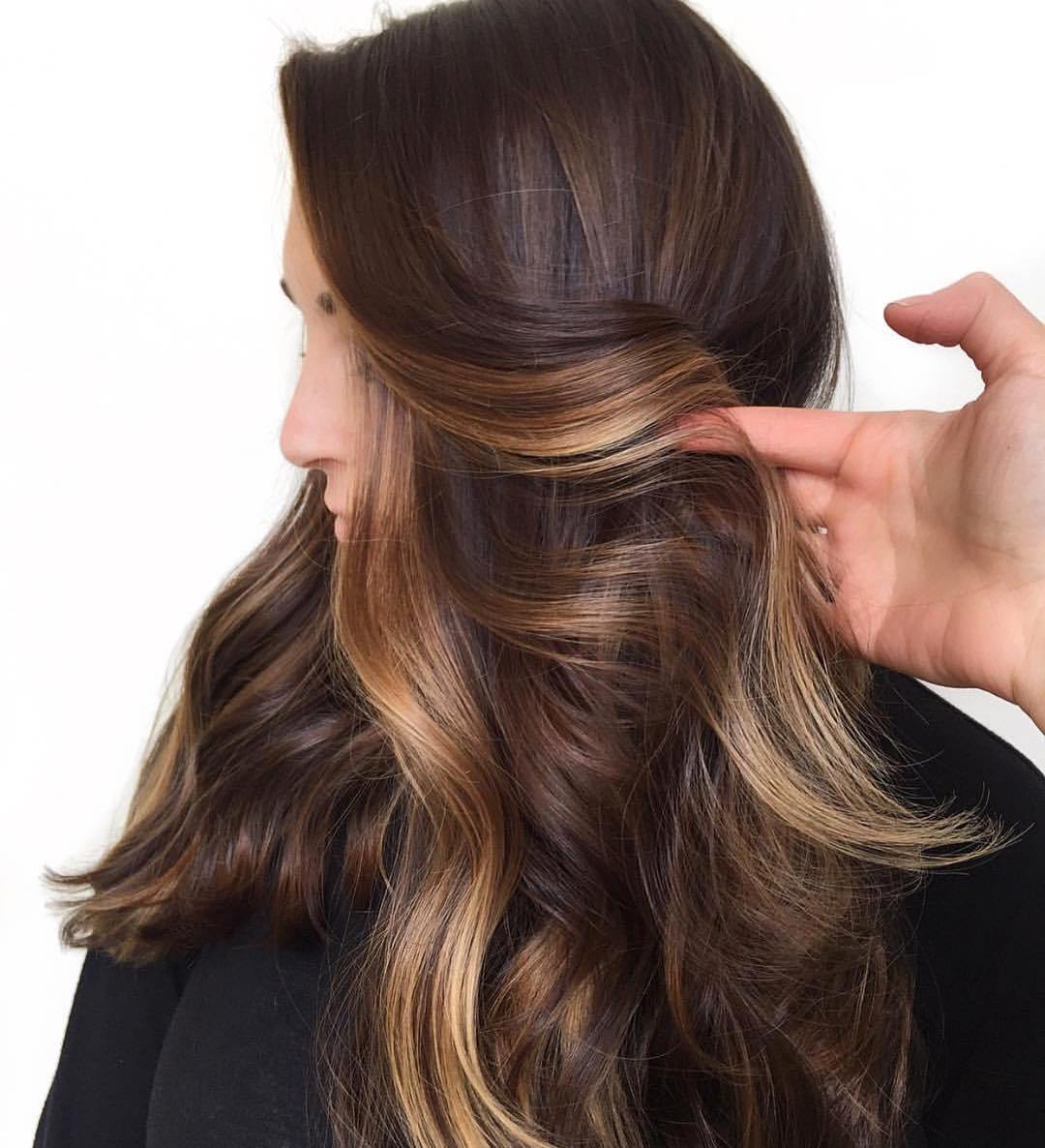 Looks gentle and tender making your appearance awesome.
Highlights with varying widths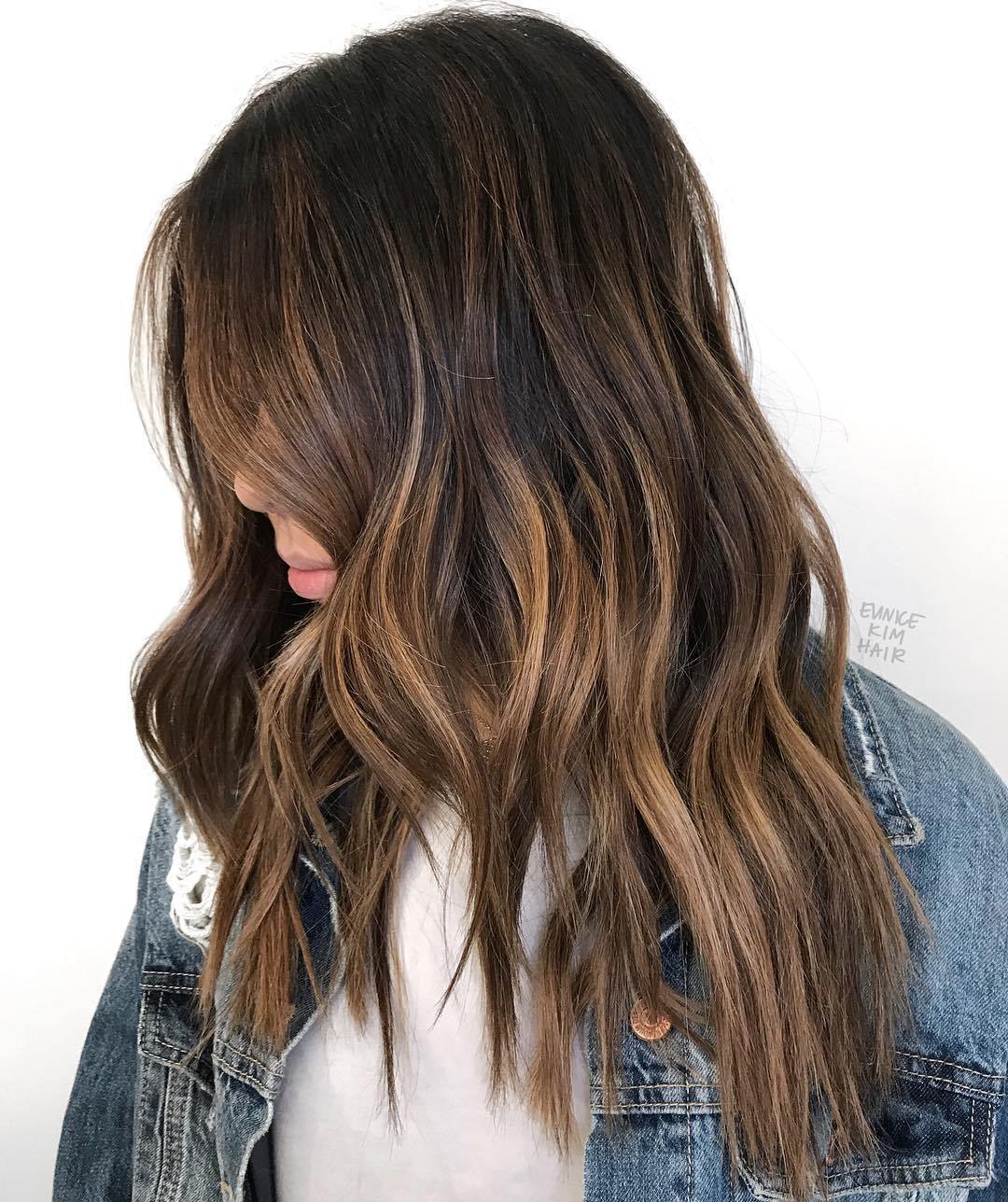 Add a bit of asymmetric to your style with these gentle chaotic strokes!
The copper highlight for dark brown locks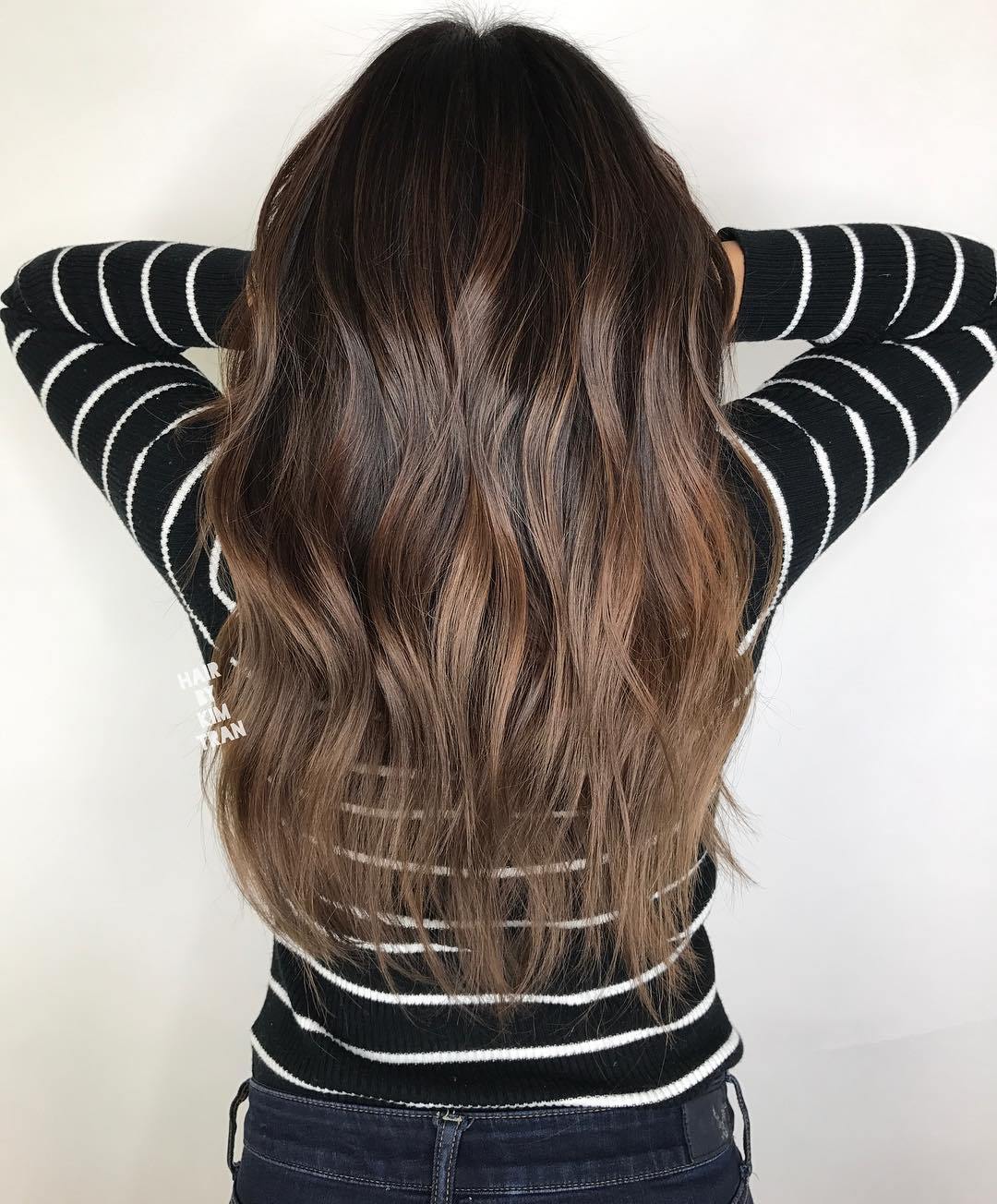 Interesting combo for a natural look.
Red highlights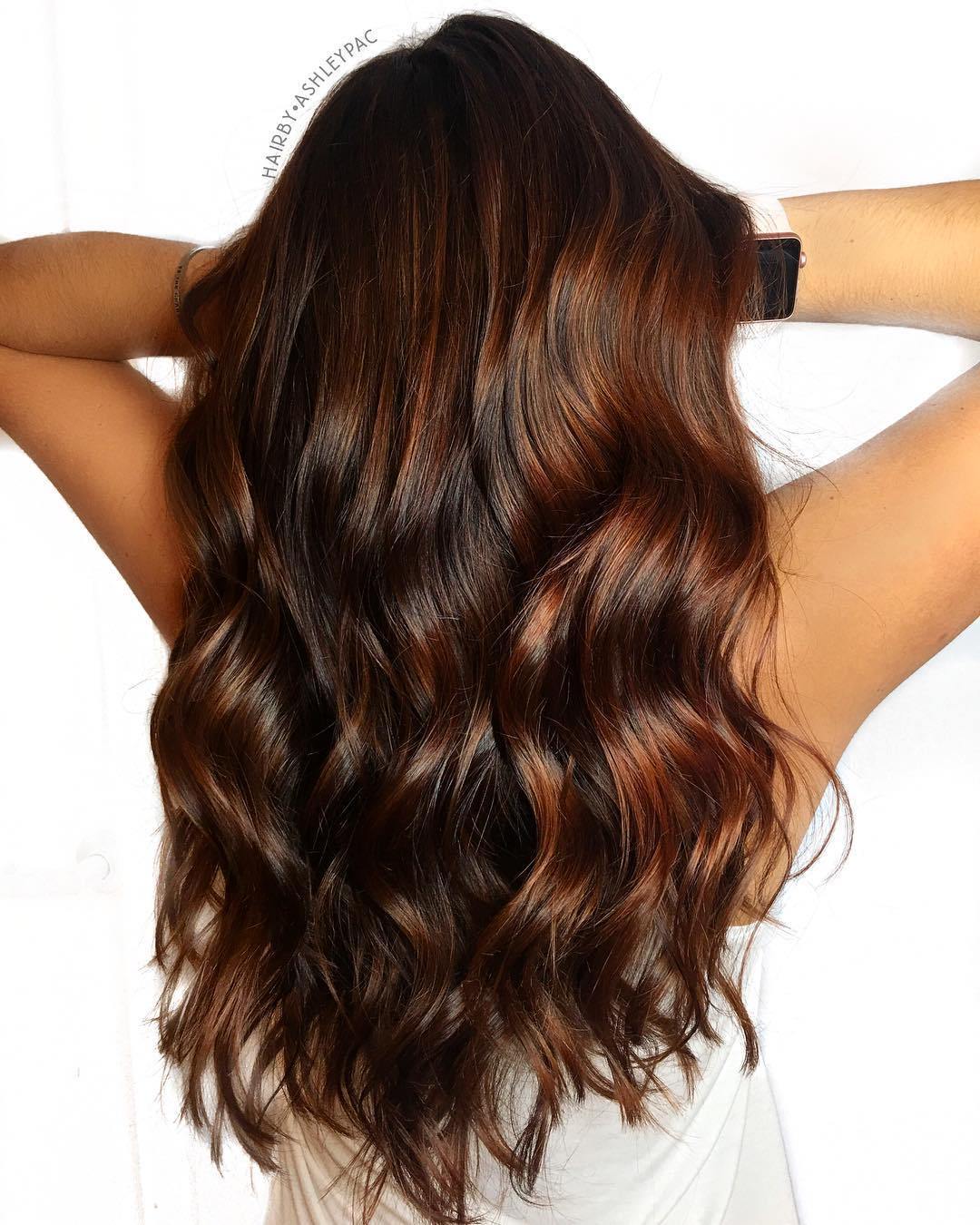 Absolutely shining and vivid style that will make your mane look fabulous.
Pick-a-boo highlights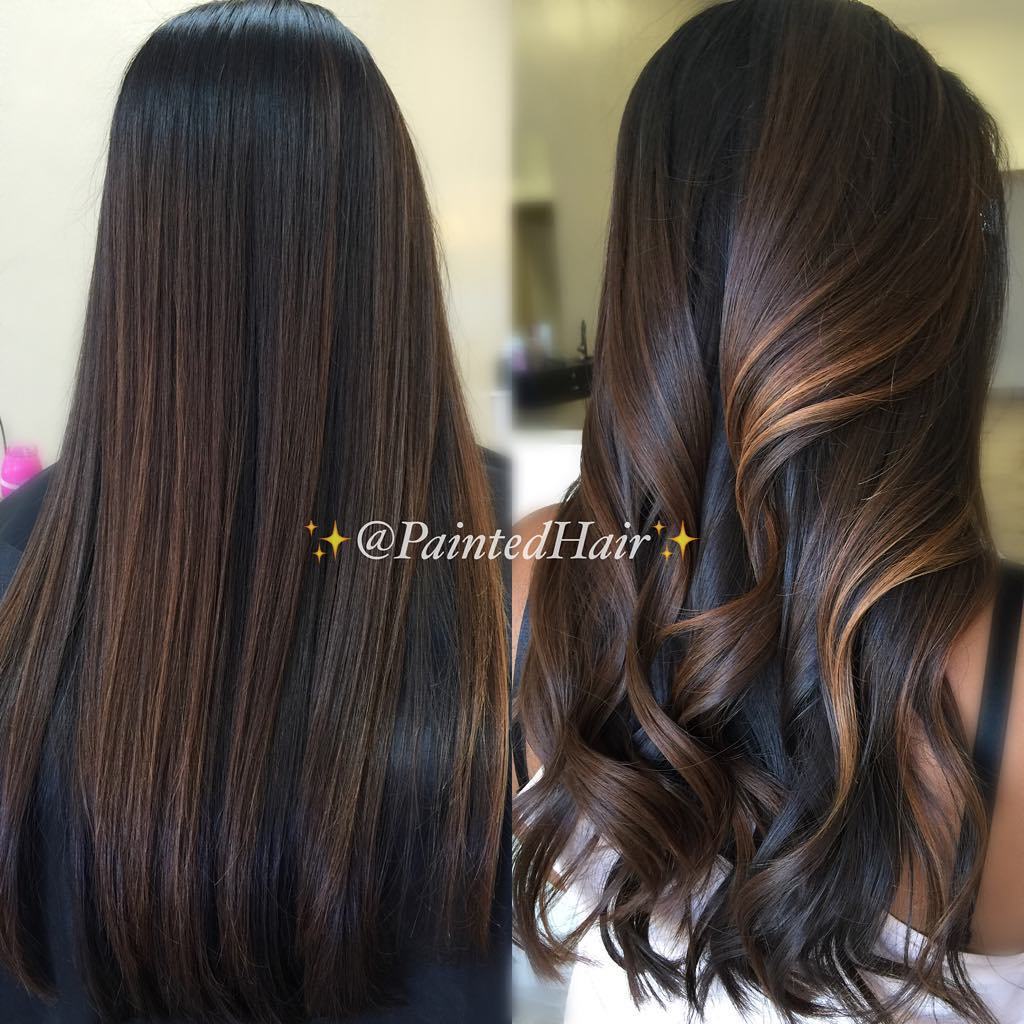 Random highlighted strands will make your chevelure a true surprise for everyone!
Partial highlights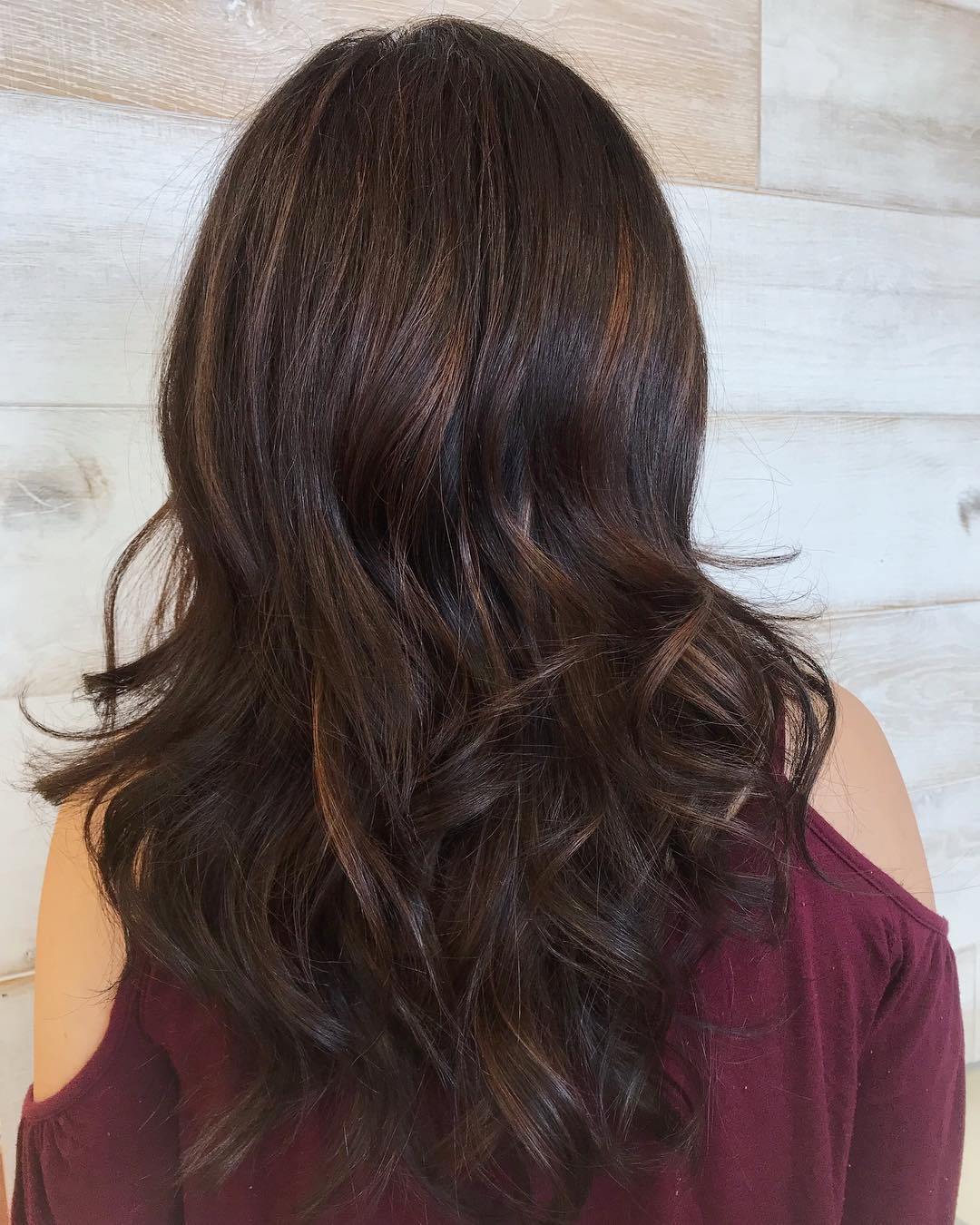 If you're still in doubt about whether to change your look completely, try this gentle style to see how it'll work.
Face-framing highlights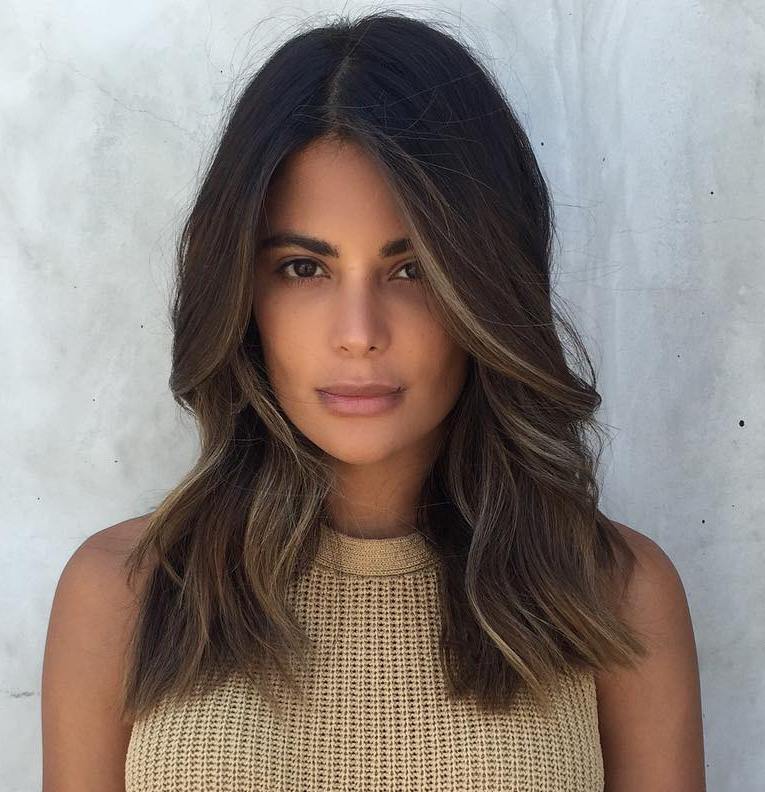 To highlight your face, use…highlights on your locks!
Full highlights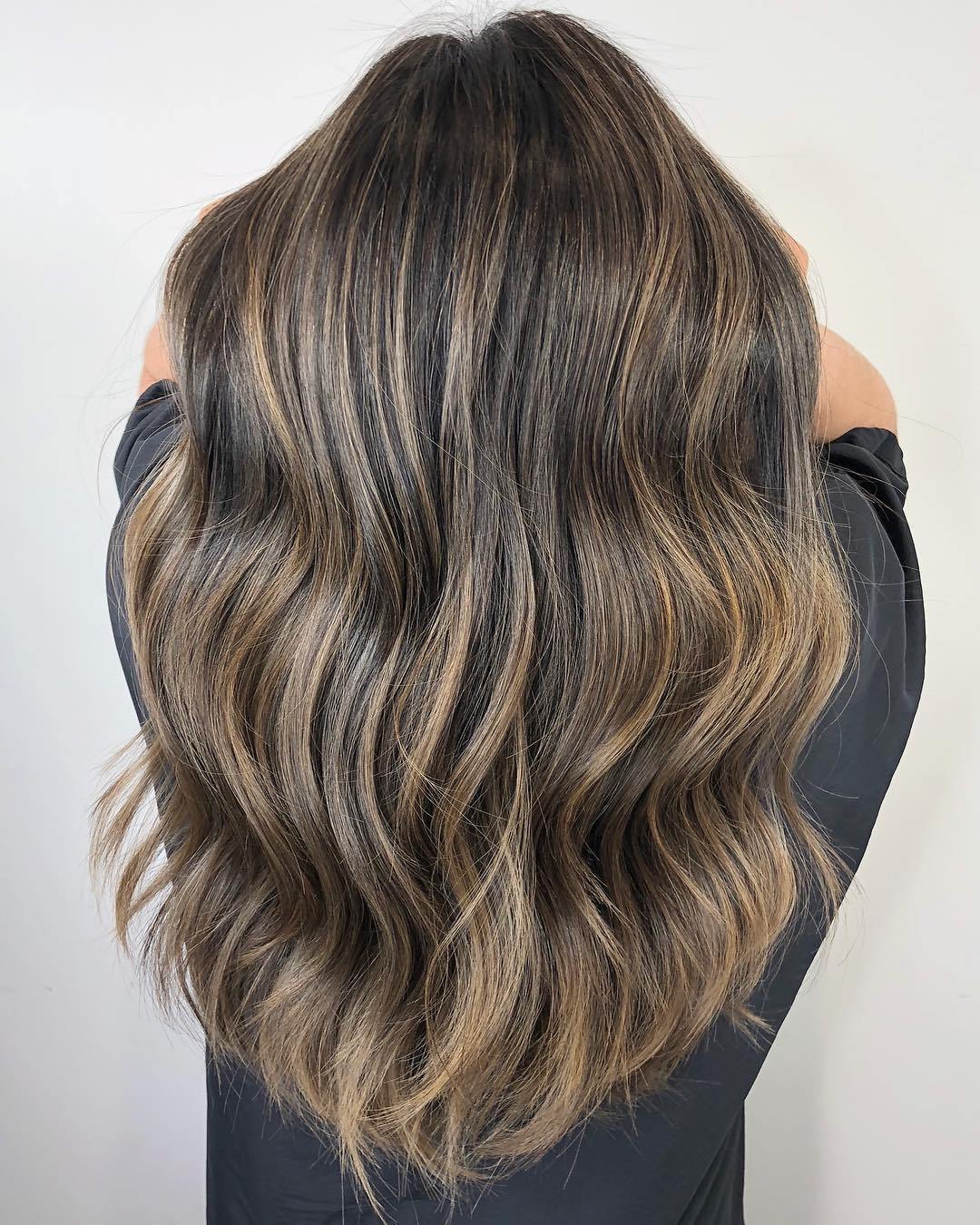 Top to bottom blonde highlights will give your mane a year-round summer look!
Grey highlights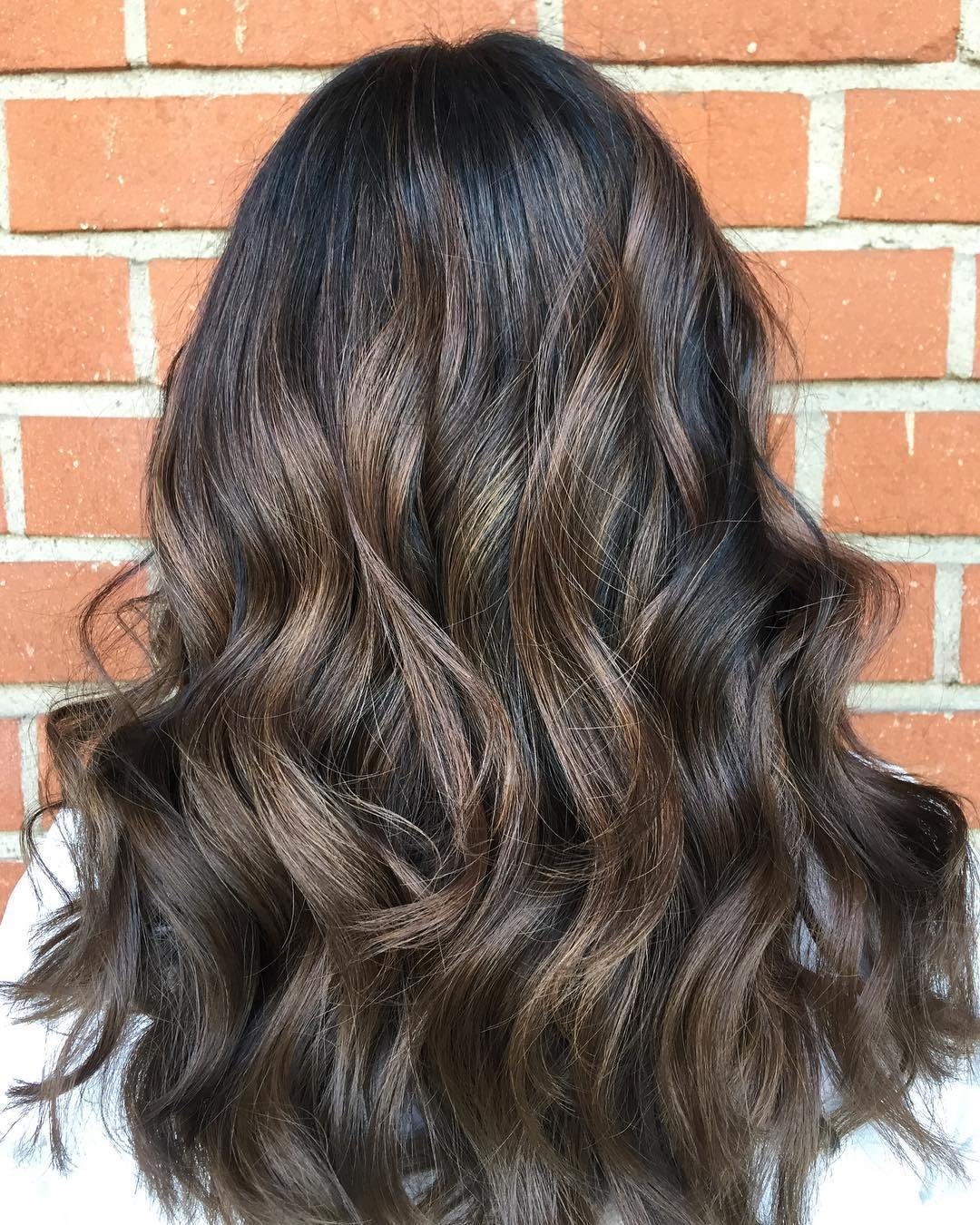 Greyish and blonde colors will add more volume to your locks.
Wide panels of color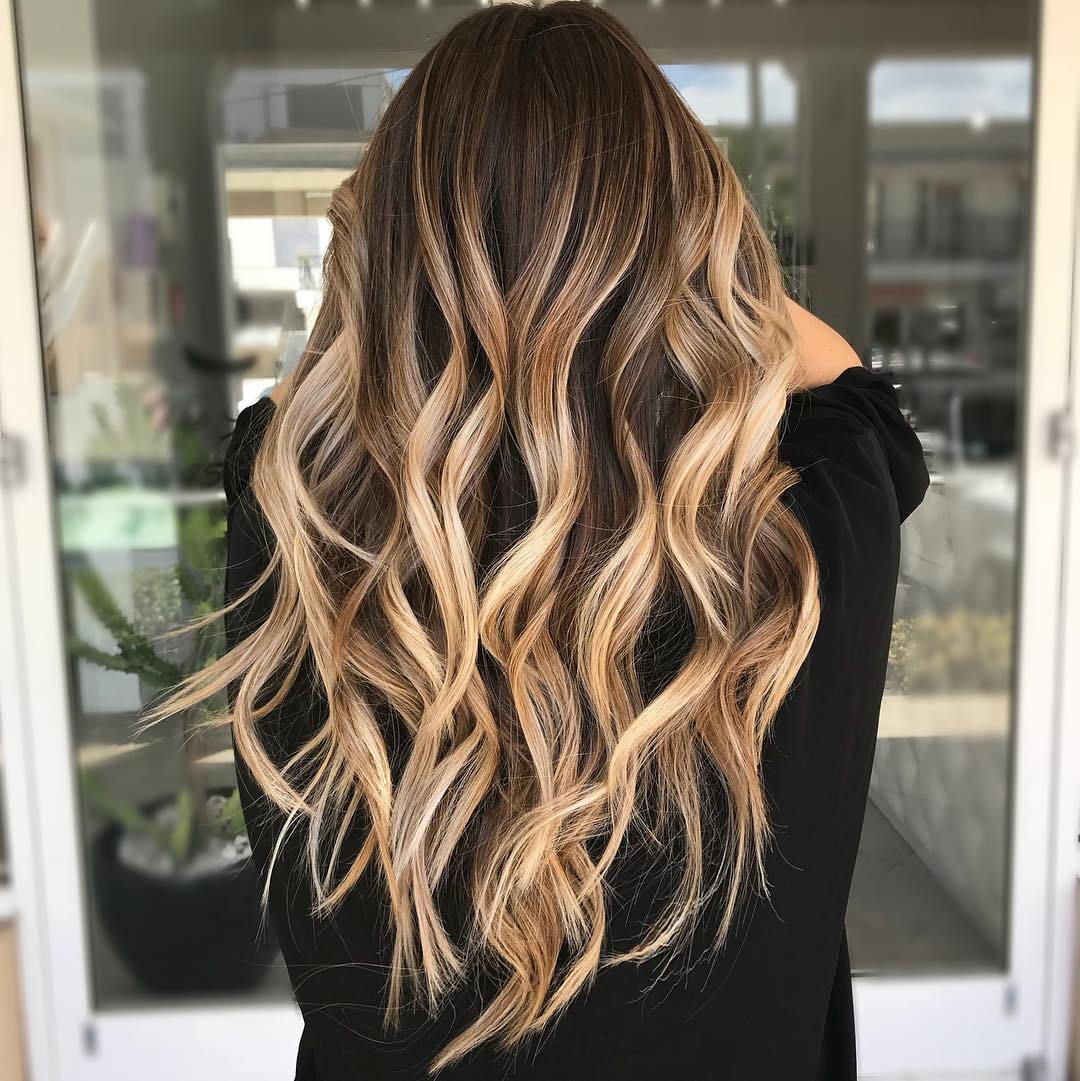 Wide bright-blonde strokes will perfectly highlight your native browns.
Ombre&Balayage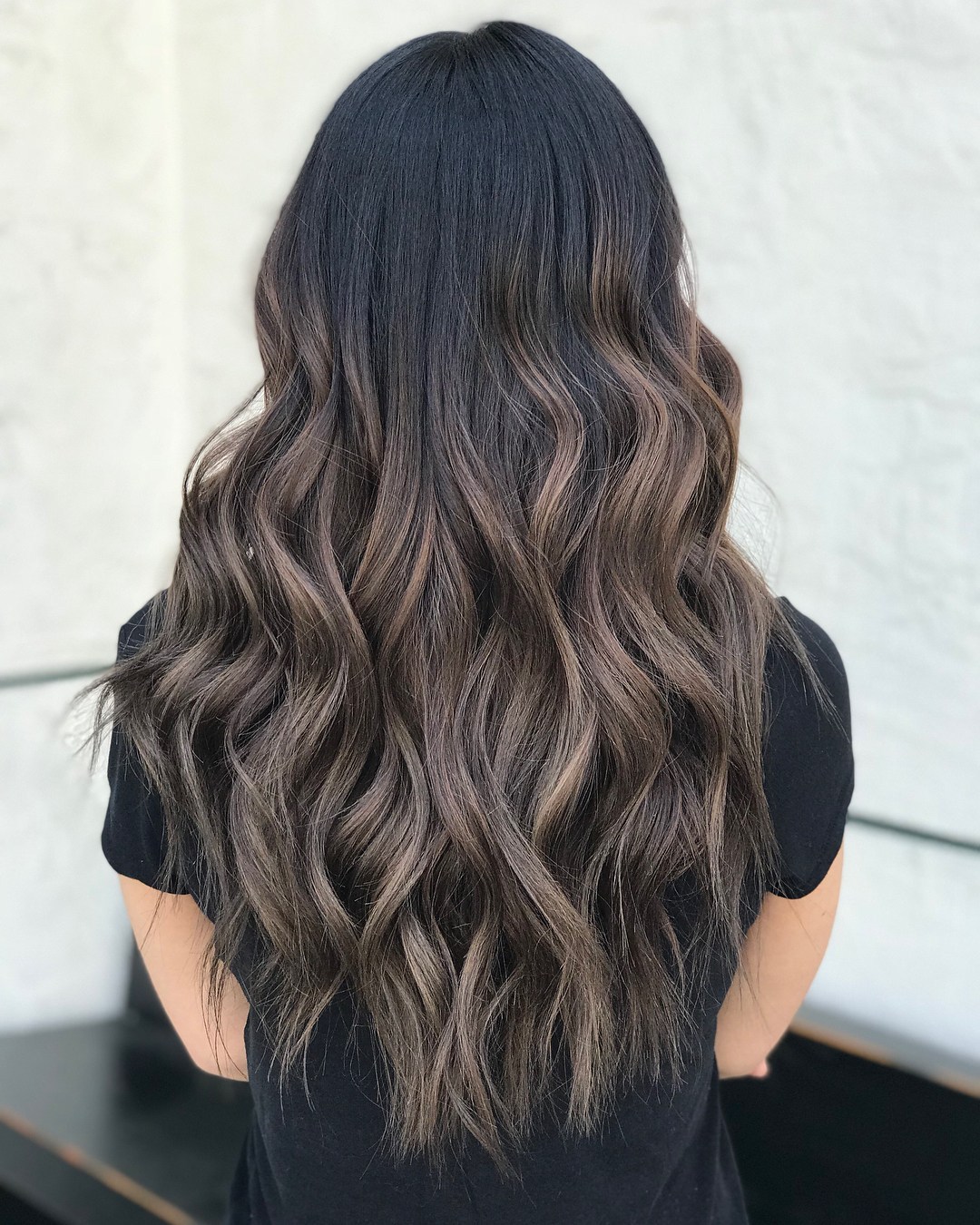 Ash-blonde strands will add some mystery to your looks.
Rich mocha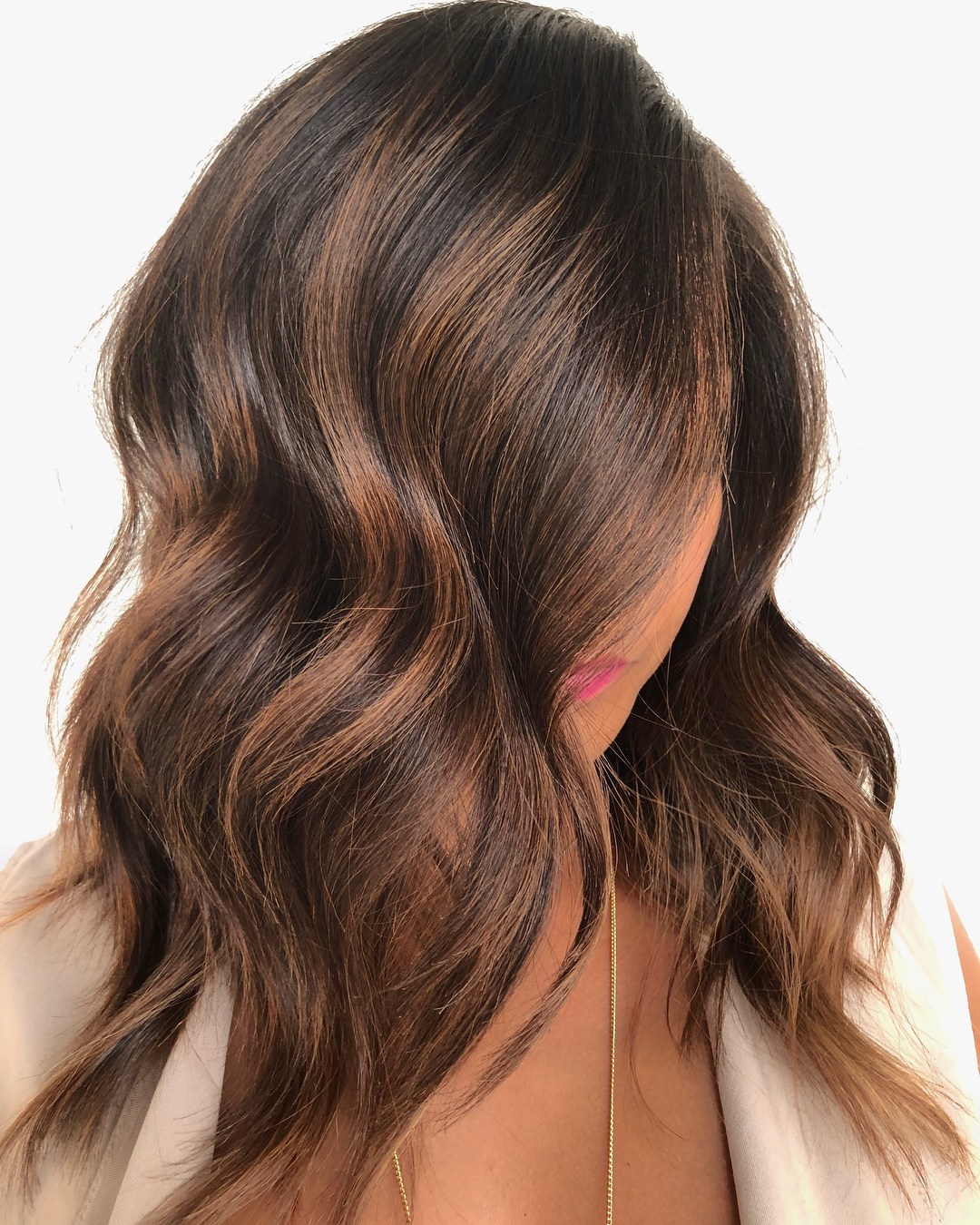 Caramel strands make a warm milk chocolate shade when mixing with brown locks.
They say that being blonde is fun and red girls look mysterious but let us assure you: the second you leave the salon with the renewed chevelure that is magnetizing with its play of brown shades, everyone will be looking only at you! Being brunette can be even more exciting and we want you to make sure of it yourself!
Read Next: What Color To Dye Over Green Hair When it's Time For Changes?