Synthetic fabrics invaded the market not so long ago, but they already won the place in people's hearts. Durable, long-lasting, and handy, these materials are really miraculous.
Polyester is one of them. We can find hundreds of various items made of it, but often consumers become curious whether this fiber is able to stretch.
Is polyester stretchy?
Yes, the polyester is stretchy. Polyester fabric is stretchy by its nature, it is very elastic and soft, but at the same time, it does not lose its original size and shape. Because of it, it does not lose its shape and does not sit down. Even 100% polyester made material do not stretch out. Polyester dries quickly, "breathes," and it is convenient to play sports in polyester clothes.
How This Material Produced
To answer the main question, we need to refresh the way this material appears. Since polyester is a man-made thing, it is synthetic. The fiber is produced by causing a reaction between air, water, petroleum, and coal. 
By the way, another well-known artificial textile, elastane is produced with the use of polyester-made components and the way of manufacturing is pretty similar to both the fibers. The only distinction is the stretchiness of elastane compared to its counterpart.
In a hot vacuum surrounding, the initial material is kept for a long time and then threads are formed. Those are spun creating the final durable material.
Because of the high popularity, polyester has become quite cheap material to buy which makes it one of the most affordable fabrics in the world.
What Are Its Properties?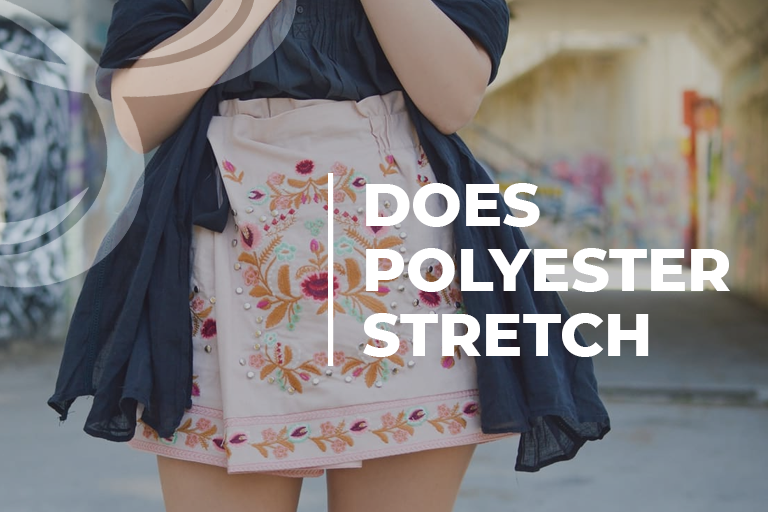 The process of manufacturing gives this artificial material certain specific features that we often don't even guess about. 
The fibers of this material are hollow which allows them to keep the warmth of the human body. Thanks to this feature, polyester is a welcomed guest in a wardrobe of any sports lover and those who enjoy long walks on the cold days since this fabric keeps you warm.
It's water-resistant which means that sweat won't be absorbed by the apparel. A perfect choice for physical activities.
It adds strength and tear-resistance to other fabrics, that's why polyester is often mixed with other materials.
Since polyester easily restores the initial shape, shrinking it can be quite a challenge, but if you need to make such apparel smaller, a couple of ways exist how we can shrink polyester. In particular, exposing it to heat (both when laundering or drying) can have the desired result.
The only bad thing about this fiber is that it easily ignites and melts if exposed to heat or fire, so be careful.
Does Polyester Stretch?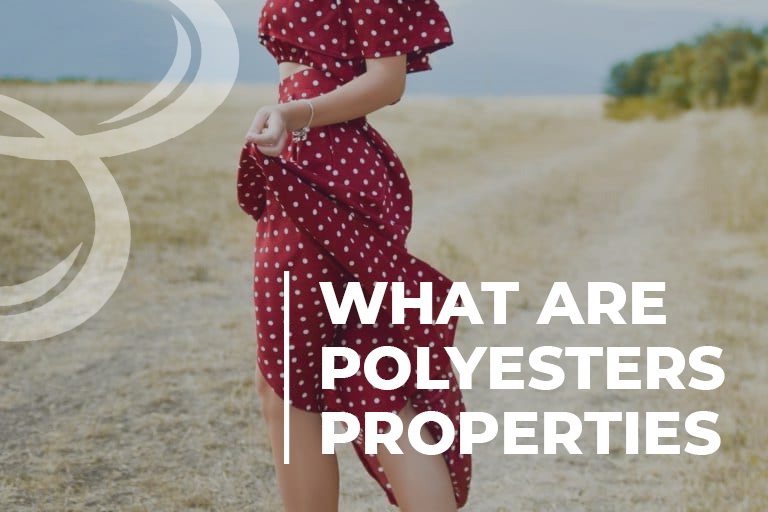 What about stretching? It's an important moment since our clothing has to sit properly letting us move freely.
The good news is that polyester stretches a bit naturally. The manufacturers took care of this feature and made the material that would be comfy for the wearer.
No matter how actively it is stretched while being worn, the material will return to its initial shape and size once you take it off. That's the good thing since there is no need to worry that one day your training suit or leggings will become two sizes bigger.
Of course, it is important to consider that, if the apparel is made of blended material that is part polyester and part natural, its stretchiness can be reduced.
In terms of this, people often get concerned about using pure polyester and shift to natural materials like cotton. Which one is better, cotton vs polyester? Well, both have specific features that fit different needs of wearers, but basically, cotton is more preferable since it's safe on skin and often even more affordable than artificial textiles.
Another issue that often bothers people is that nylon vs polyester thing. In particular, which one is better. Both are synthetics, but certain distinctions do exist. For instance, even though nylon is stronger, its counterpart is more fast-drying, lint-resistant, and absorbs colors easier. 
But even though this material is long-lasting and heat-sustainable, avoid exposing it to the high temperatures to protect from extreme shrinkage.
👇Quick Review👇
Frequently Asked Questions
⭐ What's so bad about polyester?
This material can cause skin irritation since chemicals are used for producing it.
⭐ What are the disadvantages of polyester?
It tends to shrink if exposed to high temperature e.g. when laundering or drying it.
⭐ Is polyester elastic?
Yes, it returns to the initial shape fast.
⭐ Is polyester the same as spandex?
No, they are different. Spandex is more stretchable.
⭐ Does 95 polyester and 5 spandex stretch?
Such a blend will only have a reasonable amount of stretch enough to make the item comfy to wear.
⭐ Do polyester suits look cheap?
Probably yes, in a way, due to the "plastic" look of the material.
⭐ Does polyester fit tight?
Yes, it fits quite tight, but it allows to move freely.