Nowadays, we have plenty of fabrics on the market, but elastane is one of the most common ones. We bet everyone has at least one item that contains this material, that's why we decided to get you more acquainted with it.
Ready to explore? Then off we go! 
How It Is Produced
To begin with, we need to admit that elastane is a general term used for fabrics or yarns that can be easily stretched. Elastane fibers are man-made and they are always used in conjunction with other fibers but never alone.
To be precise, elastane consists of polyurethane (that is very stretchy) and polyethylene glycol, and due to such content, elastane can achieve a total elongation of more than 700%!
When compared to other popular fabrics like polyester, cotton, and nylon, the elastane has certain significant distinctions that are good to know to be able to choose the proper item in a store.
Unlike elastane, polyester is way more sturdy and it can not stretch. Another issue about polyester is that it is very predisposed to holding on to the body odor – a problem that elastane has not. In addition, this fabric tends to be way more wear-resistant which means it won't stretch over time as elastane does.
As for nylon vs polyester issue, nylon is quite stretchy compared to its counterpart, and it's known for being strong, and abrasion-resistant. This fabric is very easy to maintain and the fabric itself is very pleasant to the touch, soft and light.
Soft and breathable cotton is somewhat different on the other hand, that's why we often find it difficult to choose between cotton or polyester. This material is natural, so it is more absorbent but at the same time strong and abrasion and heat-resistant.
|   | Absorbency | Moisture-wicking | Skin-friendly | Nature-friendly |
| --- | --- | --- | --- | --- |
| Cotton (pure) | Good | High | Excellent | Good |
| Elastane | Poor | Poor | Poor (allergic reactions are possible) | Fair |
| Polyester | Poor | Poor | Poor(skin allergy is possible) | Fair |
| Nylon | Poor | Poor | Poor(the risk of allergy on sensitive skin) | Fair |
Why Is It So Special?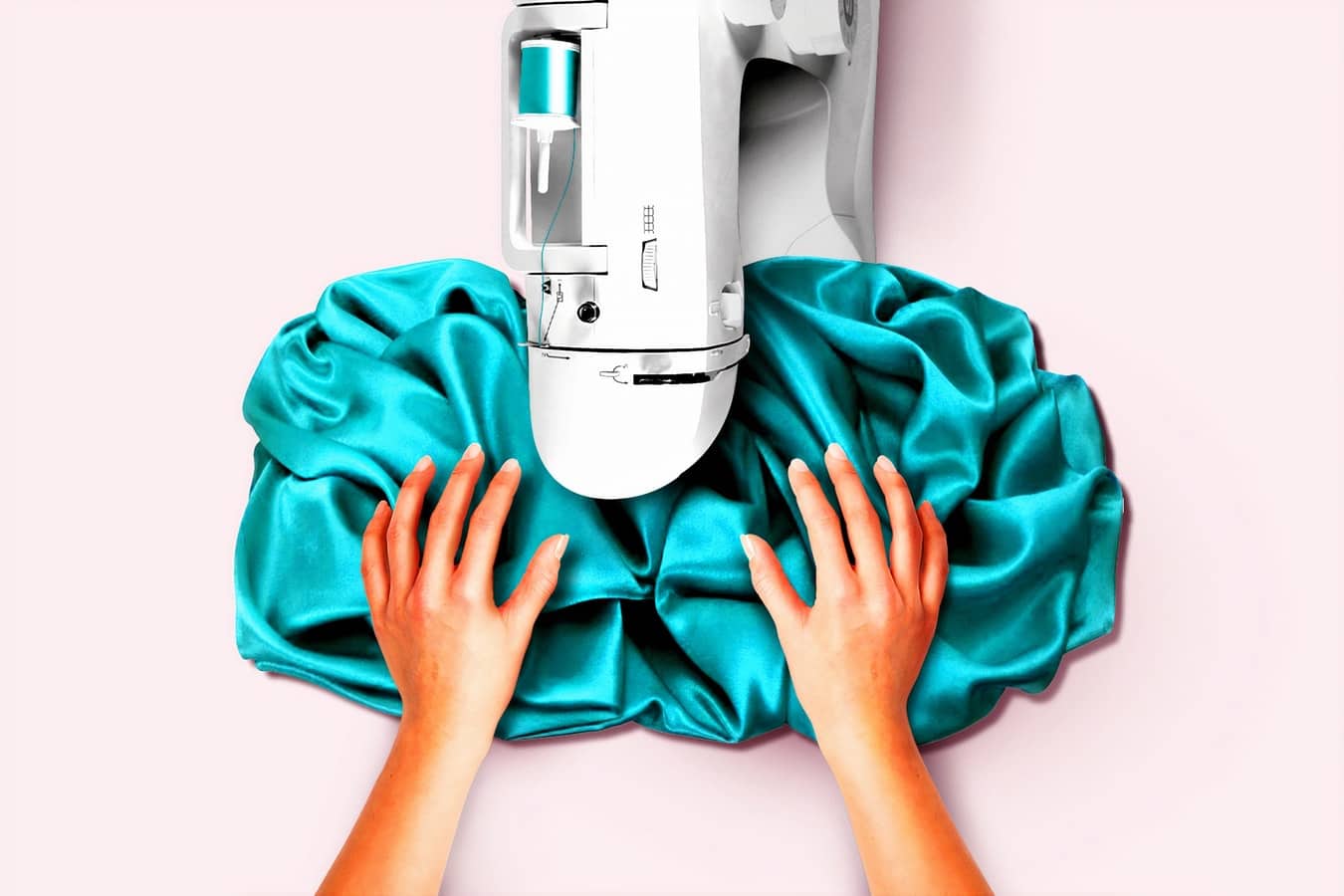 Since this fabric contains plastics or synthetic resins, elastane is extremely elastic and cohesive. 
It is known for the high tear length of eight to fifteen kilometers (!), besides, this fiber absorbs very little moisture (less than one percent). 
Elastane is famous among the customers because it is very shape-resistant, smooth and light which makes it comfortable to wear.
Since elastane can be easily dried, the items made of it are ok to be laundered at 40 C and sometimes even at 60 C – good news for the housewives and those who like tossing the load to the barrel and press the "start" butting without bothering about the temperature.
Where It Is Used
Plain Polyester, Viscose & Elastane Stretch Suiting Dress Fabric
Of course, clothing is the major area of use of this fabric. It is especially popular as a material for the sportswear and underwear due to the elasticity and the ability to adapt to the body curves and shape.  
Socks, leggings, t-shirts, cycling pants, swimwear, and tights – that's where elastane can be often found.
Choose your garments wisely, and take care!
Frequently Asked Questions
⭐ What is elastane fabric?
It's a synthetic man-made fabric produced of polyethylene glycol and polyurethane.
⭐Is Lycra and elastane the same?
Yes, the fabric is the same. Lycra is the name of the French brand that first manufactured it, and elastane is a worldwide used name of the fiber.
⭐ What is elastane used for?
It's mainly used for sewing sportswear, underwear, socks, tights, and swimwear.
⭐ Does elastane shrink in the dryer?
It will most likely wrinkle so dry it on low heat settings.
⭐ Is elastane safe to wear?
Since chemicals are used for producing it, some people mention allergic skin reactions when wearing elastane.
⭐ How much elastane should Jeans have?
Stretching jeans will have around 1-3% of elastane.
⭐ Is elastane a good material?
Elastane is stretchy, easy to maintain, light, and pleasant to the skin, so in terms of appearance and characteristics, it's ok. But since chemicals are used for producing it, elastane may cause skin allergic reactions.