Nowadays there are plenty of options to experiment with your look. Changing the hair color is one of the most popular of them. A modern hair salon can offer you a variety of techniques to give your hair the right color and effect.
The single color process is often replaced with some techniques that give the colored hair a more natural look. As you might notice, natural hair often has lighter and darker strands. If you look through your Pinterest or insta looking for the inspiration for your change you may notice that a lot of celebrities have some highlighted of lowlighted strands in their hair. It gives the hair shine and volume.
If you prefer natural-looking coloring or want to add some texture to your natural hair color you may go for the double process coloring.
What to choose if you want a natural looking color?
With modern techniques and materials, it is possible to use several shades of one color to create depth and shine. In opposite to the all-over coloring, there are some processes that allow putting the hair dye on separate strands. It works perfectly for natural hair.
If you want to mix your color with some shades your stylist may recommend the following techniques:
Foiling is the technique used to color separate hair strands with lighter or darker color. Each strand is covered with color and wrapped in aluminum foil. Works well to cover the strands from the roots.
A technique that allows adding some highlights painting on the hair without using foil. It creates an effect of naturally highlighted hair, as you may get after spending some time under the sun. The dye is applied directly to hair with thin strands.
These coloring processes are hard to do by yourself. If you want to have more natural coloring with some highlights and lowlights it is better to go to the hair salon.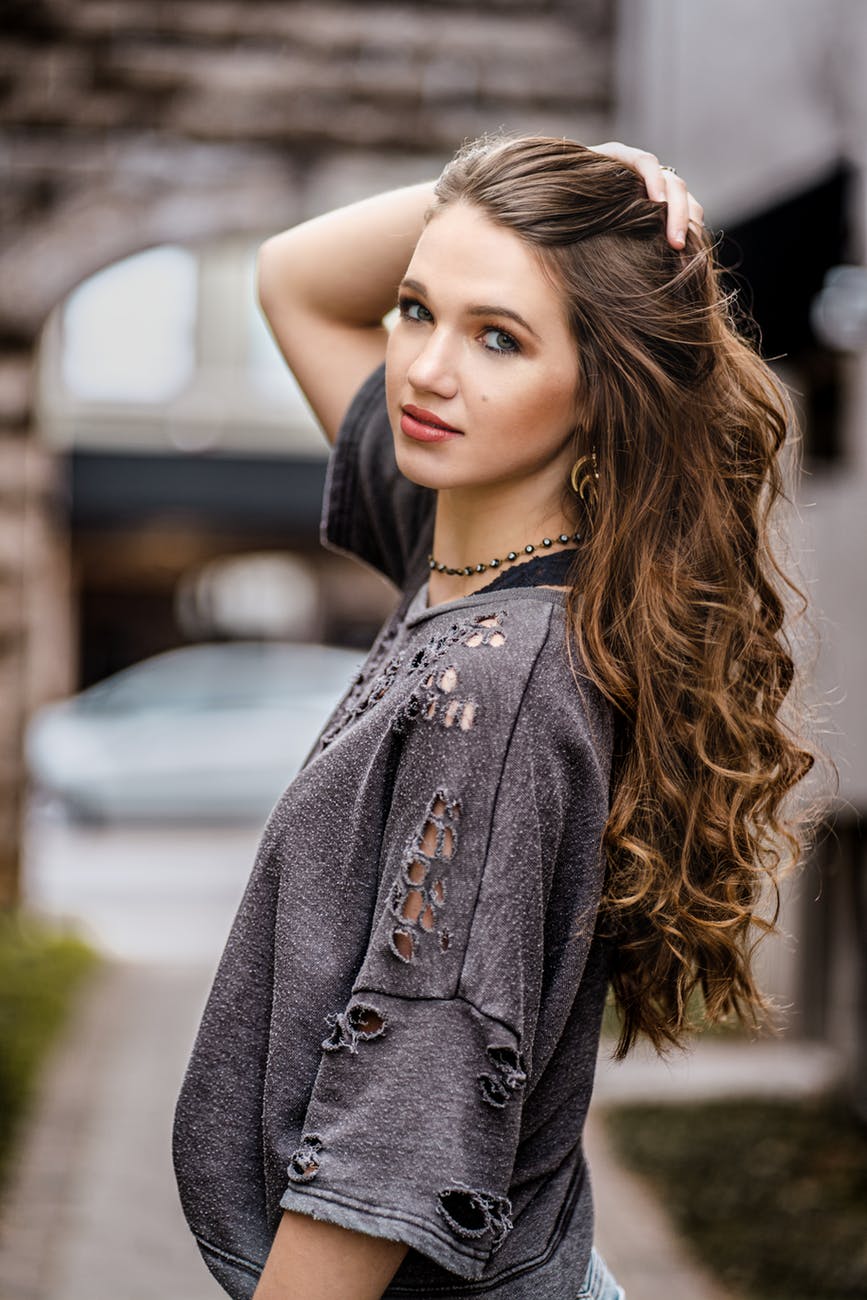 What are lowlights for?
While highlights are used to add some shine lowlights are created to add the coloring some depth. If you have naturally light or light brown hair lowlights may work brilliantly to give the hair sun-kissed look and to add texture. You may get your hair a bit darker by adding lowlights all over the hair or just give some depth to the bottom of the hair. Lowlights look good on long and semi-long hair.
Lowlights may be used also on the solid color base. Adding some strands of the darker shade may be a perfect solution to make the coloring looking more natural. They work well on natural color tones and bright ones as well.
Dark hair color is not a good base for lowlights. It's better to find another decision with your stylist if you want to give some fresh look to your dark hair.
Lowlights may be used also to frame your face or make the skin look warmer.
Lowlights mixed with highlights will look impressive and totally natural if the coloring is made by the professional colorist. The strands are usually very thin, imitating the natural hair way of mixing the shades. If for some reason you can't go to the hair salon for the change, we will recommend you to try some more simple techniques at home.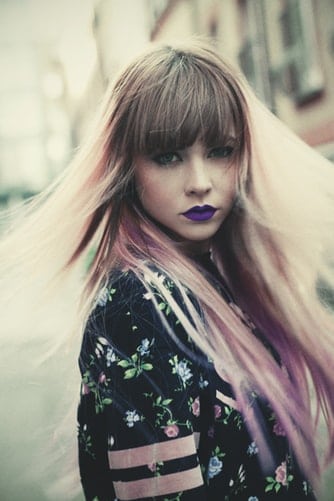 Painting lowlights over bleached hair
Bleaching is an important process if you want to radically change the hair color. To get the lighter tone is often possible only after bleaching. Bleaching is also used to remove the color from hair to make it possible to get another color. If you have already removed your previous color, find out how to do lowlights on bleached hair.
If the hair was bleached to a very light tone you can color it applying some lowlights along with the main color. Foiling technique or balayage allows adding to the main color a few lighter and darker shades.
What are lowlights
So if you've made a cool blonde, for example, you may add few darker and warmer strokes to create this natural, sun-kissed look and to define the contour of your face.
Doing lowlights at home
Double color processes are very complex. To be sure you will get the exact gorgeous effect you've seen on the photos on Pinterest it is better to go to a professional colorist. The colorist knows exactly if you need to bleach your hair to get the desired look, or it is enough to cover the color you have with another tone.
He knows what color is the safest for you and how to mix the colors to get the exact shade. It may be not easy as it seems because the color and the technique depends on the color you currently have and all the previous dyeing you've had. The color that remains in your hair may react with the new color giving you an unexpected result.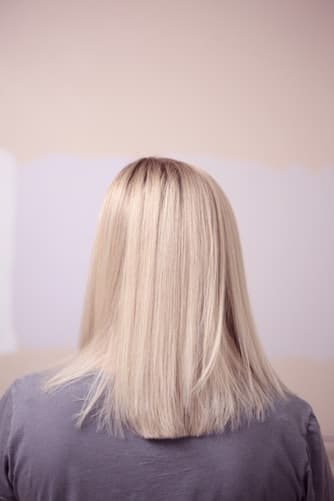 In the foiling process or balayage, the color is applied with really thin strokes and it may be uncomfortable for you to do this right as you may don't have enough practice and it is hard to apply the color on the hair at the back of your head properly.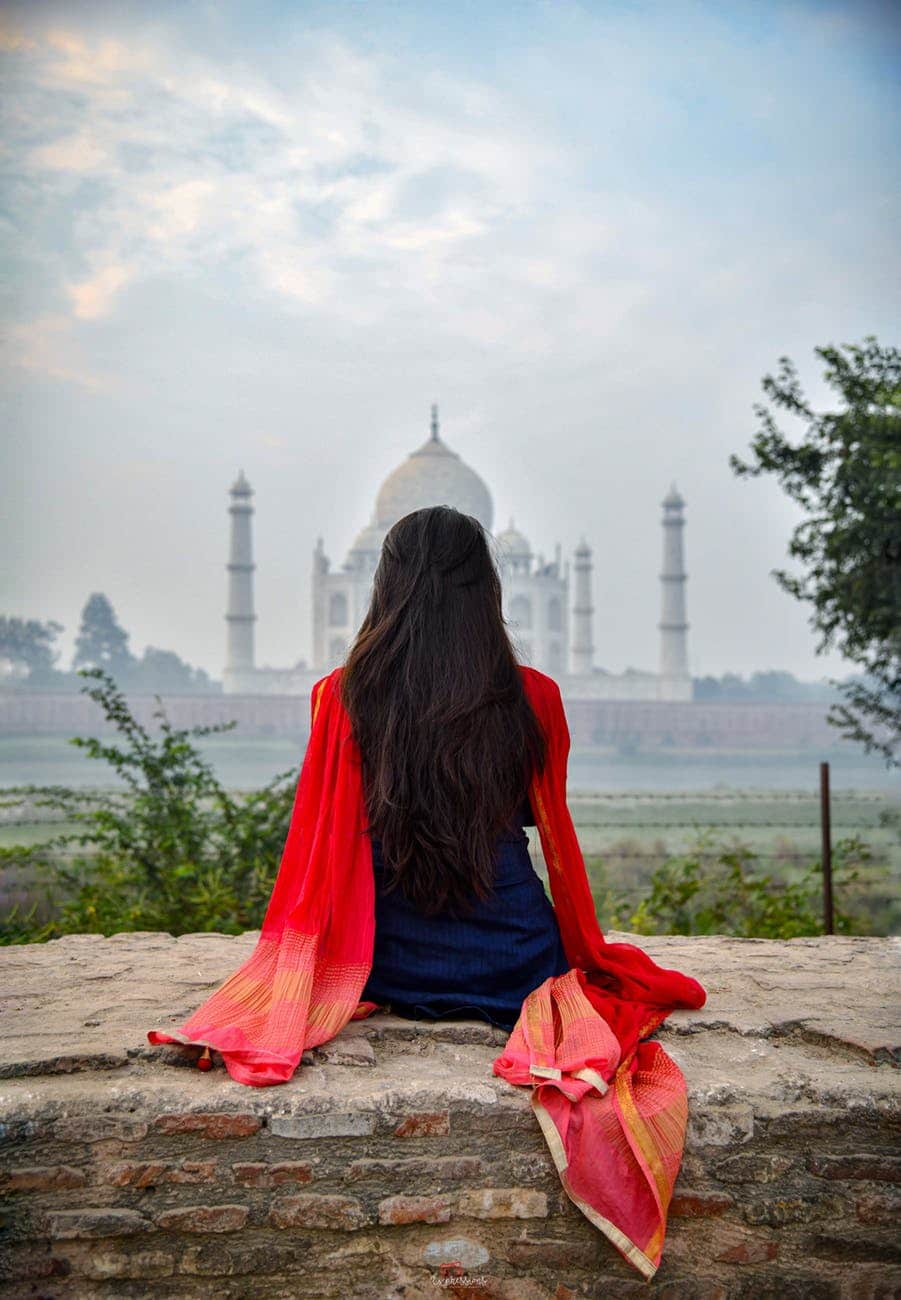 So, if you decide to do complex coloring like hair lowlights at home you may mess it up and have spots on your hair or some unexpected color. You may also burn your hair with bleach.
DIY At Home LowLights done right.
 We recommend to talk to your hairstylist or use some more simple techniques for home dyeing.
Related: How to get hair dye off the sink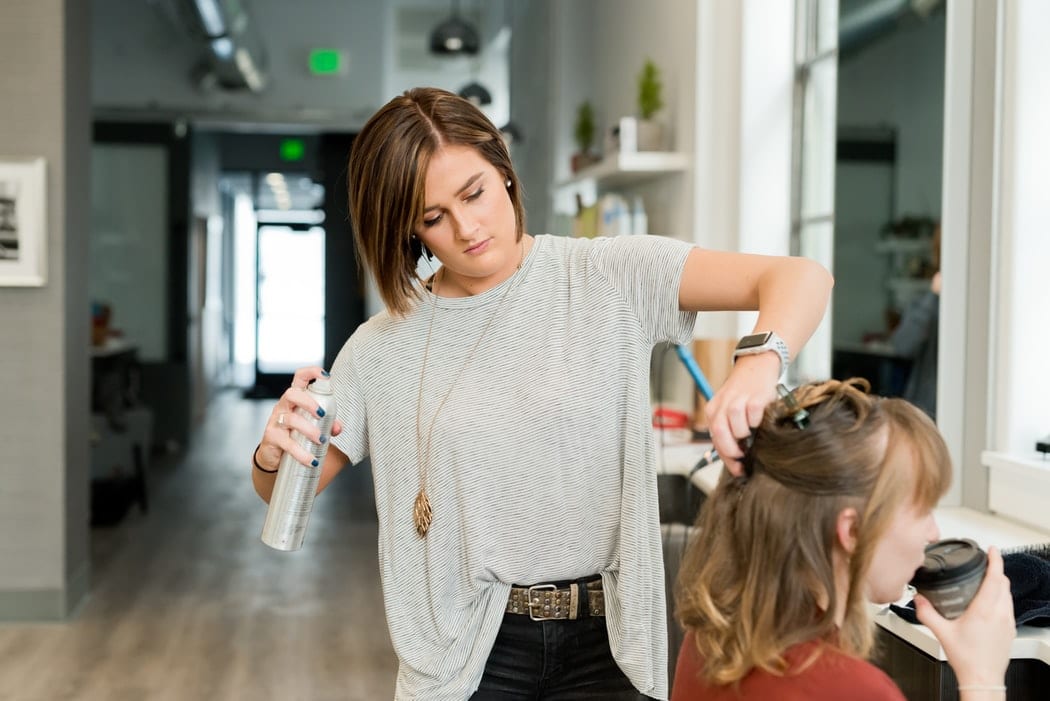 Tips for hair with complex coloring
Make sure it is been more than a month since your last coloring or other chemical treatment.
Tell your stylist about previous experiences with coloring
Don't use a hair dryer or flat iron a couple of days before the treatment
Moisturize your hair deeply the day before the coloring
Don't shampoo your hair the day you go to the salon
Ask your colorist about extra treatment you may use in the process to ease the stress for your hair
Follow the stylist recommendations for the hair care after the treatment to keep the effect last long and your hair to be healthy
Read Next: What Color To Dye Over Green Hair When it's Time For Changes?