When someone buys a new car, be it your friend or relative (or even your neighbor!), it's always a joyful opportunity to say warm words to congratulate the lucky guy! However, most of us are used to greeting with various holidays like Christmas and Easter, and we have no idea what congratulations on a new car would be appropriate.
This article will be very helpful for everyone who wants to send a congratulations message for a new car purchase to someone. You will learn plenty of congratulations for the new car messages.
Plus, we will share different kinds of messages that will be appropriate in different situations, like if someone gets their first car.
Congratulations On the New Car. Best Ideas
If you often feel puzzled and uncertain of what congratulatory messages to send on the new car purchase, you will finally find all the answers!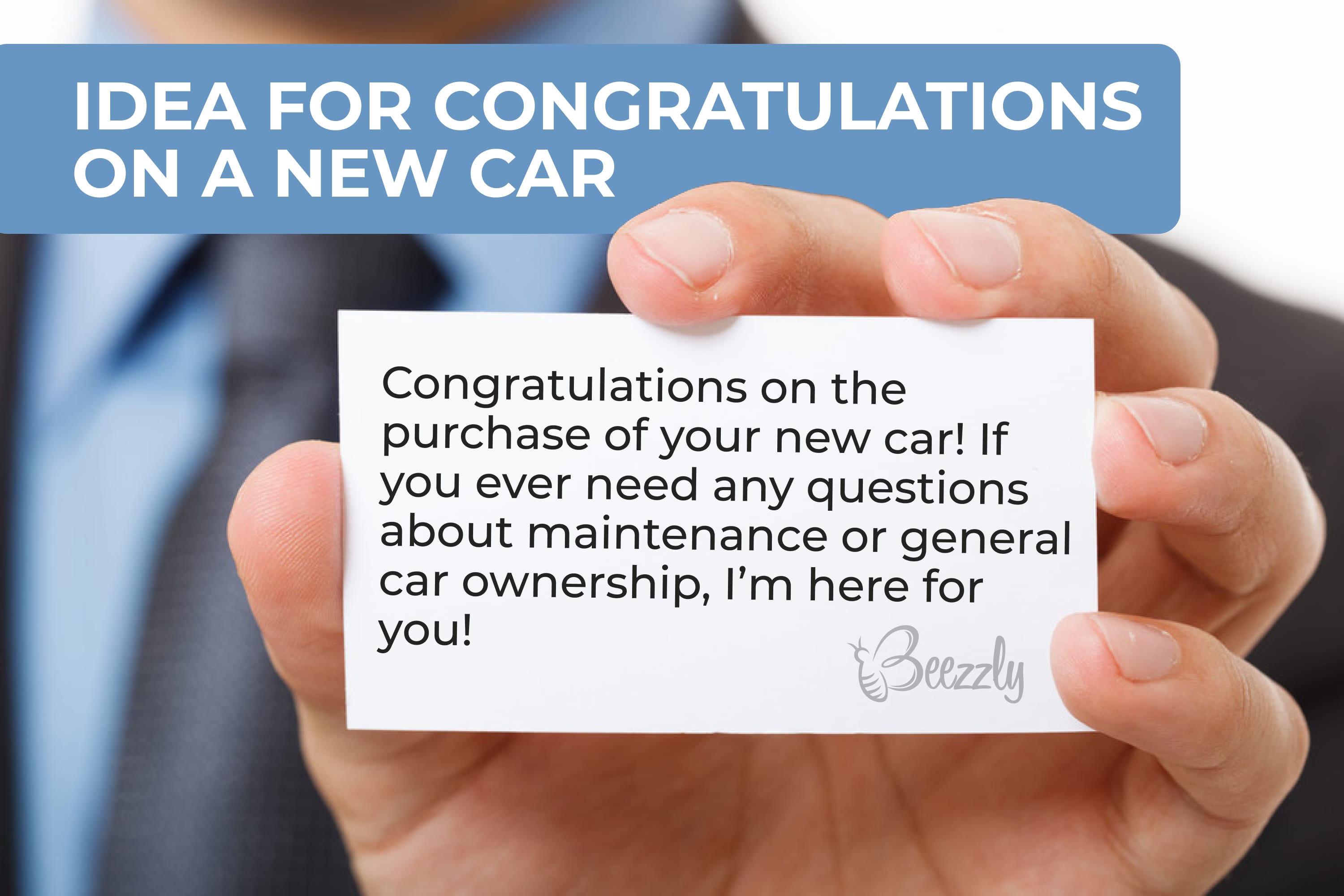 Below, there is a list of helpful phrases that can help you express your joy and support for the one who finally made their dream come true!
congratulations on new car ~ send wishes to someone on getting a new car
Since a car can be bought on different occasions (e.g., it could be the person's first car or a car parents gave to their graduate student as a graduation gift), we have collected all possible variants of congratulations on having a new car.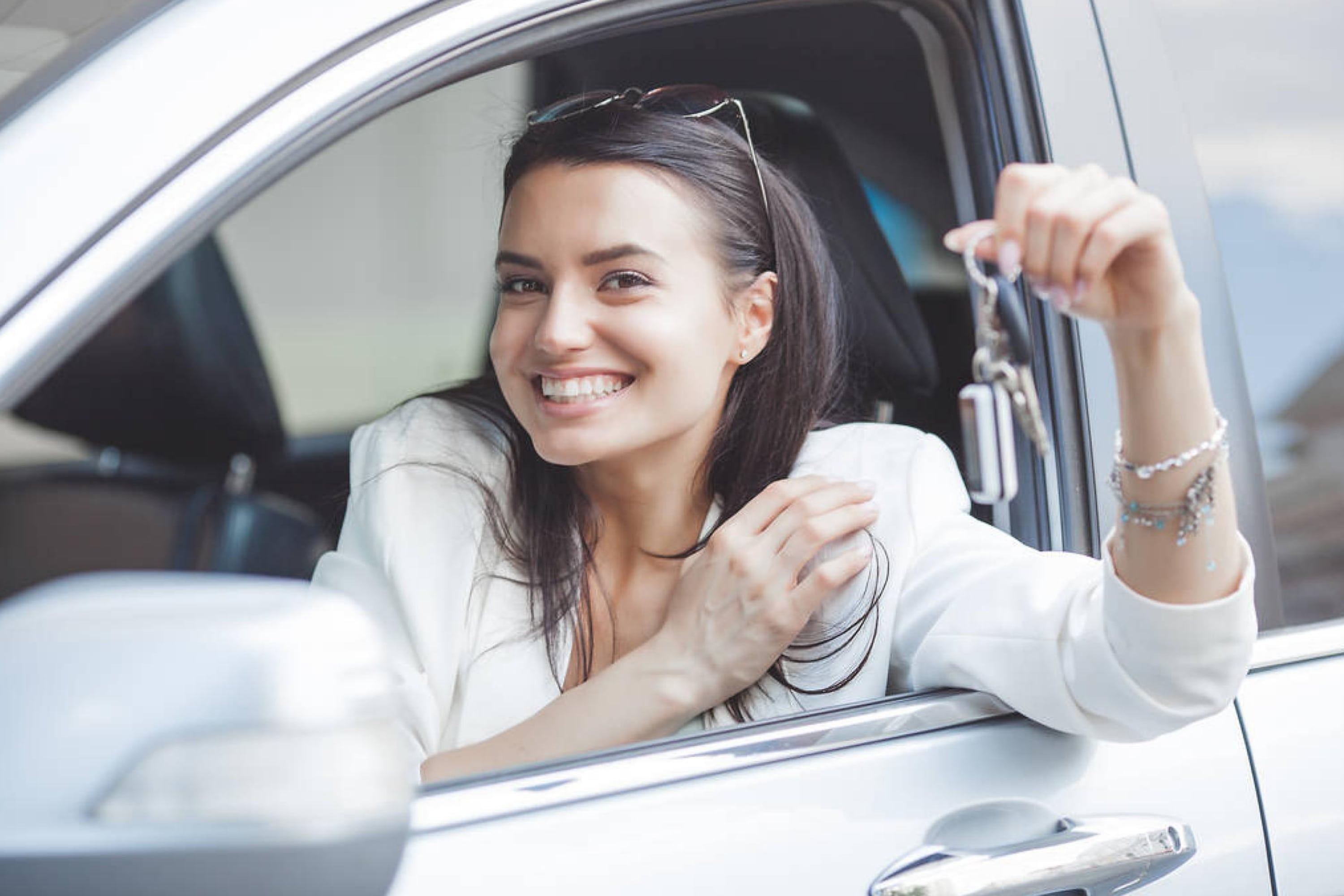 Congratulations and Wishes For a New First Car
Buying your first car is always exciting! It's like achieving a hard-to-reach goal that's finally yours. So your greeting words should express this joy and support for the person's effort in getting the desired vehicle.
I know you must be extremely happy right now! Just remember to take it easy and always wear your seatbelt!
Congratulations on the purchase of your new car! If you ever need any questions about maintenance or general car ownership, I'm here for you!
Finally, you will put your driving lessons to use! Congrats on your brand-new car!
Now, you are truly unstoppable! Congratulations on making a huge step and purchasing your first car! Just be sure to drive safely!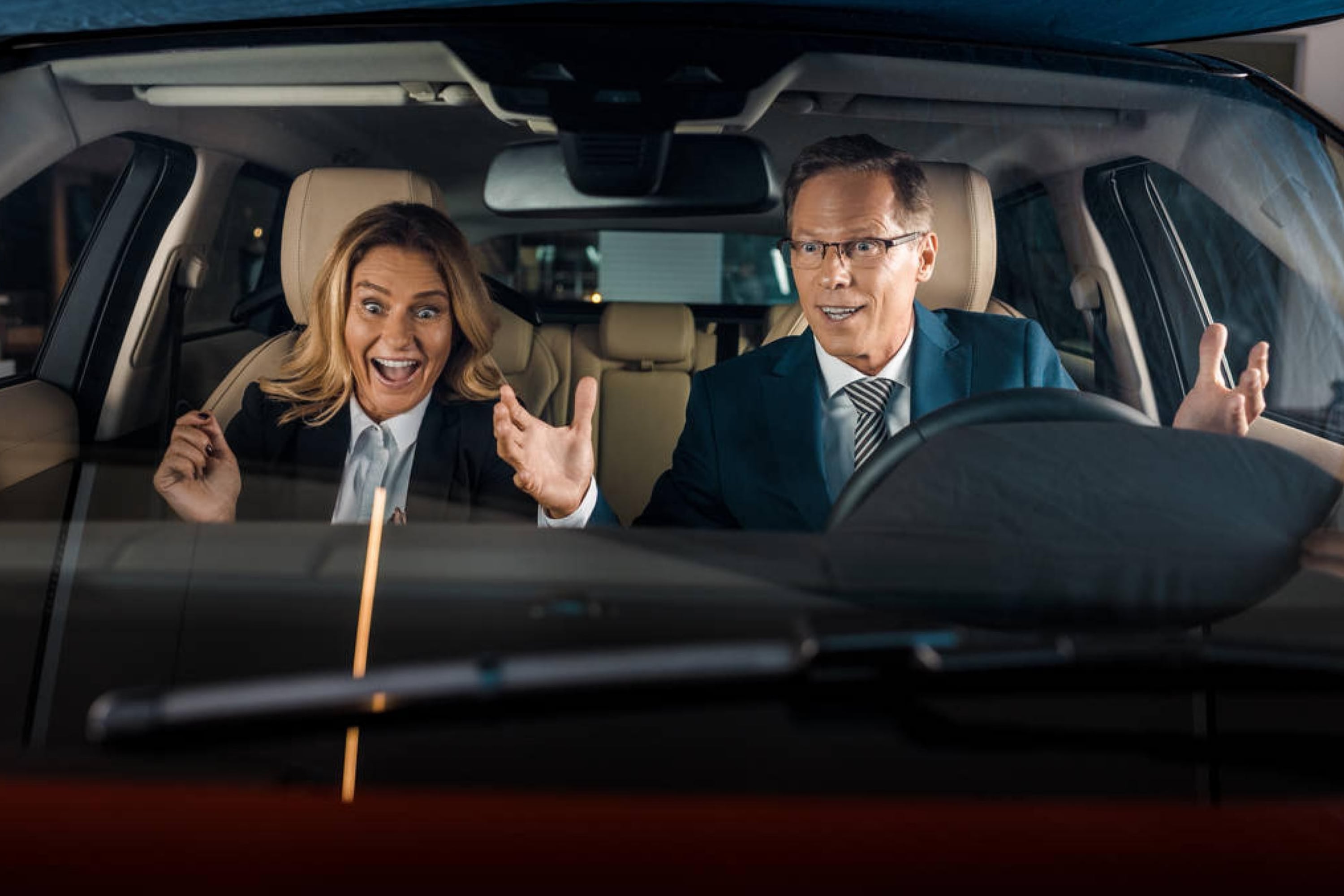 Congratulations and Messages for New Car After a Long Car Wait
Waiting for a new car to buy is not only lengthy, it is also very dull and exhausting in terms of patience. But when you finally get it, you are overfilled with joy and happiness! So here is how you can support your friend or relative who has finally bought a long-waited car.
Wow! Your new car is here! Now everyone can see what you have been going on and on about for so long. It's exactly like you said it is! It was certainly worth the wait.
Oh, this is one snazzy new ride! It looks amazing!
This took so long; I thought they were shipping it from Moon! I'm happy the car of your dreams is finally here. You deserve it! Congrats!
If only they knew what it took to get it, they'd understand why you never want to get out of it. You earned it!
If my car looked that good, I'd always be in it. I'm so happy for you! Great job!
New Vehicle Congratulations on a New SUV Car
The SUVs are preferred because they have more room, typically have 4WD options, and are generally safer! So if someone you know has bought this kind of car, it's your sacred duty to congratulate this lucky guy!
I never took you for the sedan type of gal/guy. This car suits your personality well. Congrats on your new car!
Is there such a thing as a car warming party? It's big enough to fit quite a few people in there! Congratulations!
A big personality like yours can only be contained in an SUV. I know this is your dream car, and it fits you like a glove! Congrats!
Congratulations on your new SUV! I'm so happy for you. What a great way to start the year off!
This is your official welcome to the SUV club. You'll love it here!
Now, you can ride with your friends and family in style. We're all so proud of you!
Go big or go home has always been your motto! You really knocked this one out of the park!
If you ever feel alone in your car, call me, and I'll gladly join you! Congrats on a fantastic new vehicle, friend!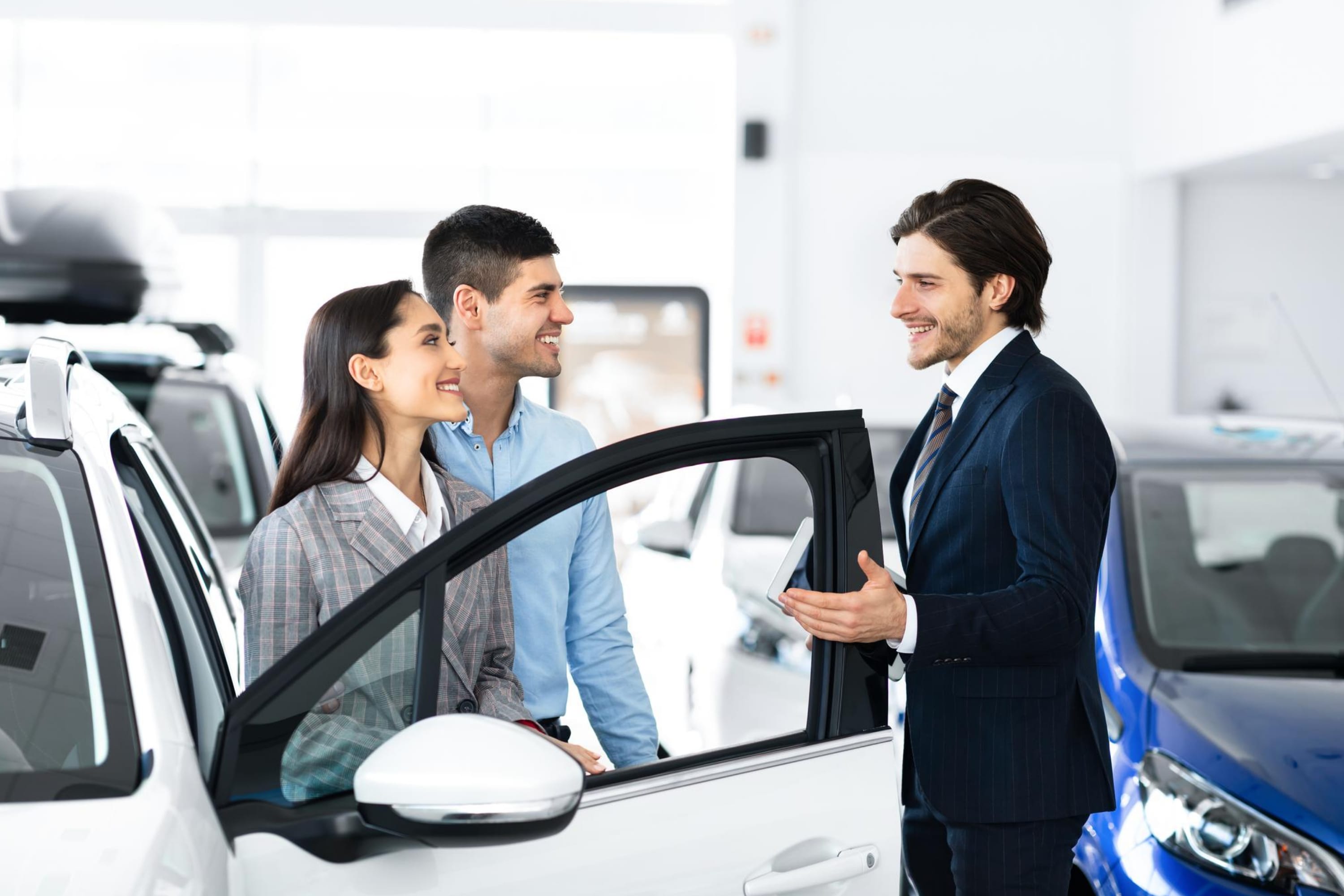 Congratulations on Buying a New Electric Car
No more worrying about gas prices am I, right? You're the lucky one, my friend! Congrats on your new electric vehicle!
You are living in the future! I applaud your commitment to saving the environment and going electric! Cheers to you!
Congratulations on your diesel-free vehicle! It's time someone made the change from these gas guzzlers. I'm glad it was you!
Thanks for saving the trees. The earth salutes you!
Congratulations for Buying a New Sport/Race Car
Luxury race/sports cars are super expensive. If one of your friends or family members has bought one, they will be happy to know that others have noticed their expensive purchase.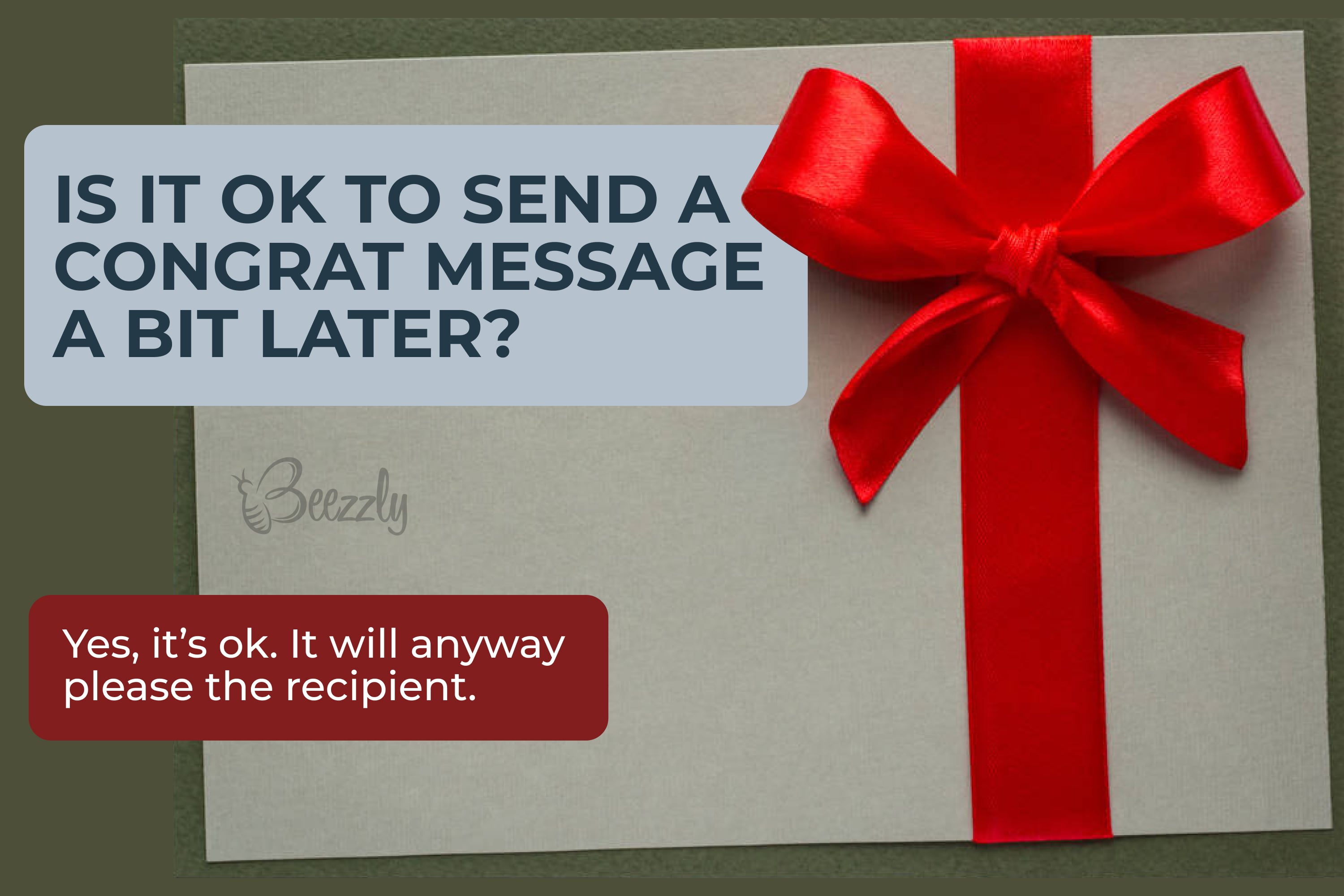 You can show your appreciation by sending a congratulatory message, like one of these:
I know how much this car means to you because you have been saving for quite some time to get it. Now I hope that it's the first of many luxury vehicles in your collection! Congrats bro!
This is by far the sleekest, most luxurious, and of course, priciest car on the block. You're the envy of the neighbors but in a good way! Congrats on your big purchase!
No one cares about how you look when you drive a Lamborghini! You're the man!
Mr "I'll do it later" never owned a Maserati! Tell em' champ!
If I ever want to be motivated, I'll just look at your garage.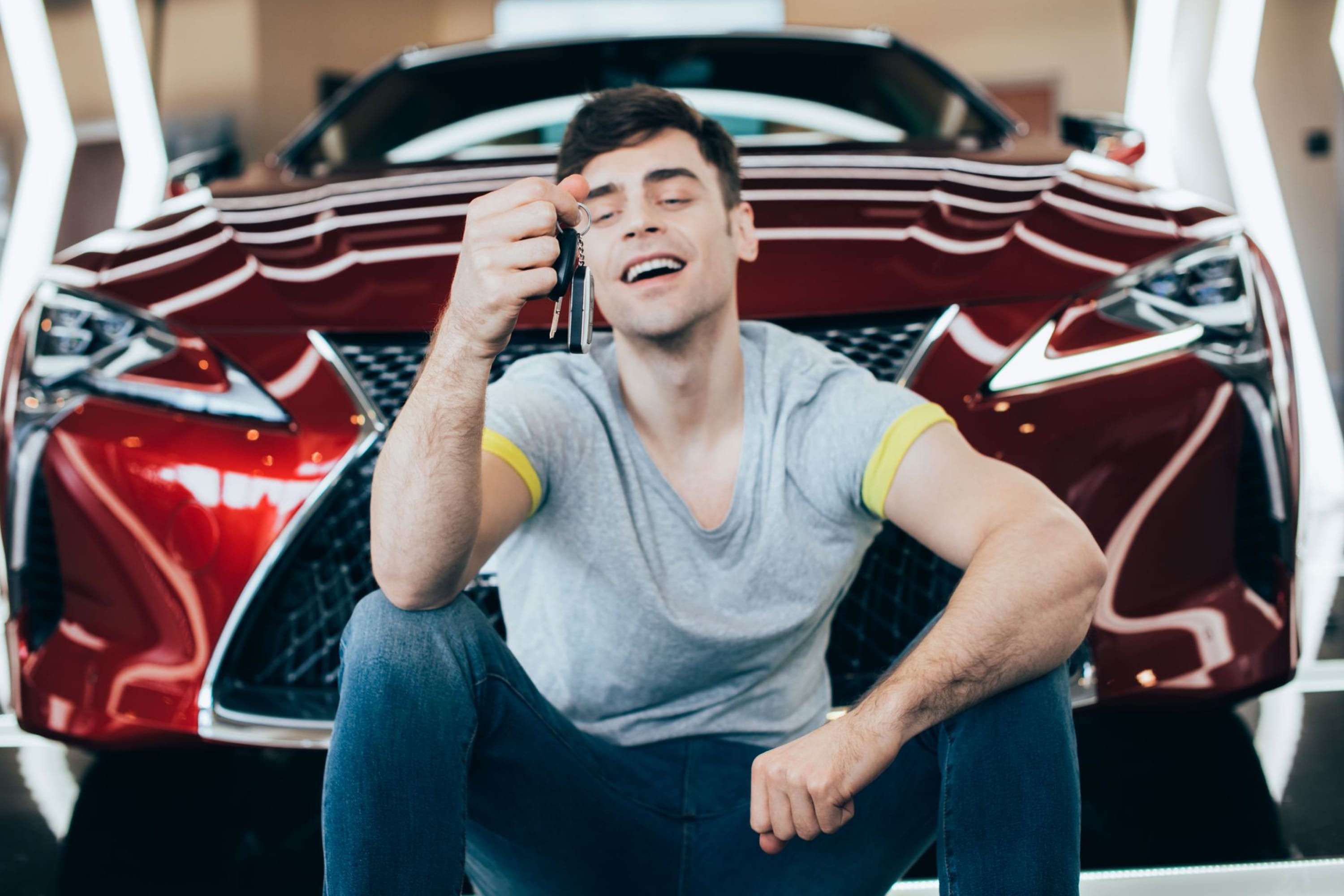 Joyful Congratulations For Purchasing New Car
If you want your congratulatory message to sound less official, try using one of the following joyful greetings instead.
Congratulations on the purchase of your new car!
Enjoy the high-speed life with the brand-new car.
A new car adds more thrilling experiences in life.
A new car comes with the opportunity of an excellent experience on every single drive.
Go to new destinations in your new car, make new friends, and know the world more.
Don't go overboard with your car's speed.
Owning a car means giving free rides to your friends.
Don't forget to walk sometimes after buying a new car.
A hot new car helps to get hot new dates.
A new car comes with the potential of long night rides.
Traveling plans see the light of day with a brand-new car.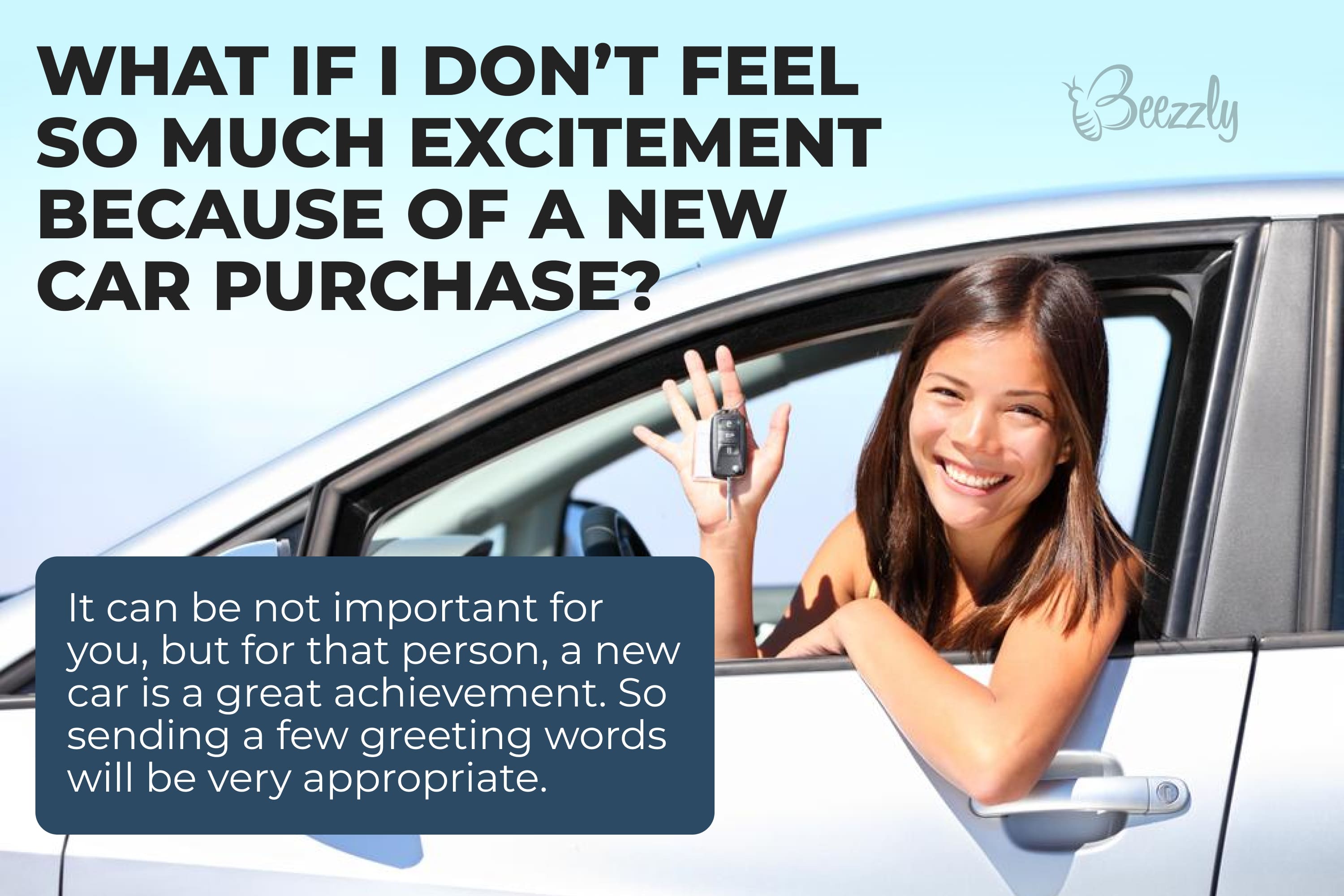 Congratulations and Comments on a New Car
If you feel confused about what to say when someone buys a new car or how to share your wishes, then there is something for you. Here is the list of compliments and congratulatory messages to send that someone who just bought a new car.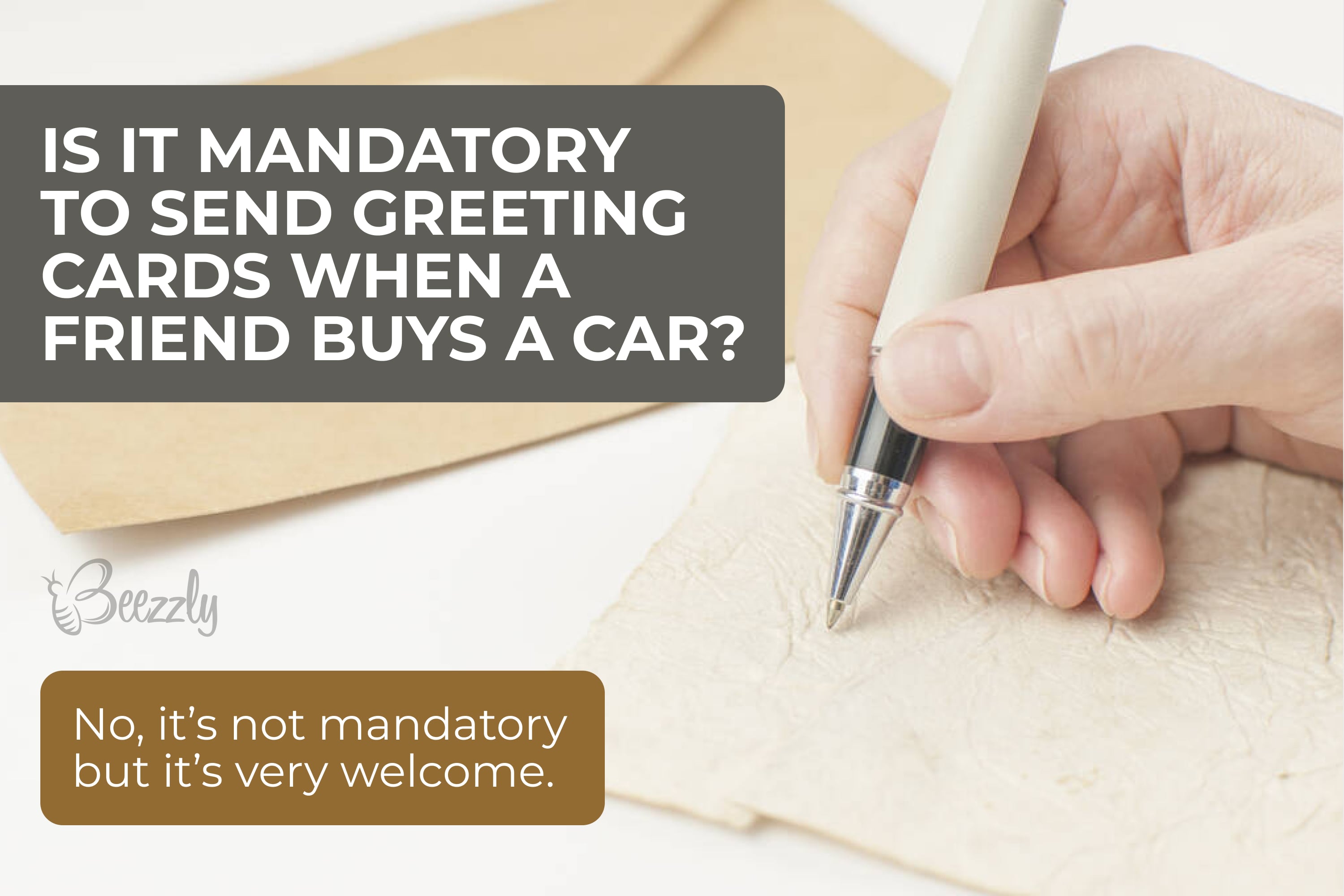 All the best on achieving your biggest life goal.
I really appreciate you, my friend.
Congratulations on your new car.
Your car looks really amazing! Great choice.
Just look at it. This car suits you perfectly!
Best wishes for buying a new car.
Just never stop, my friend. Keep going.
So happy for you, have a safe and amazing journey.
You really look cool with this car. I appreciate your great choice.
Feeling so proud of you. I know the dedication you put into this car.
Wow, just amazing. It's time for a ride. Congrats, brother.
Sending you my best wishes. All the best.
I know how long you've waited for this moment. I'm so happpy. Enjoy.
Finally, you bought a new car. Best wishes.
Congratulations on achieving a new milestone.
So happy to see you with your dream car. Yes, finally you have it.
This new car suits your personality well.
I am so happy and proud of your achievements.
This car is really outstanding, you have a great choice.
This car is great. But, don't forget your girlfriend, too. Or she will be jealous, for sure.
Bro, you have bought a new car, I hope you have spared some money for the party, too.
I know your life will not be the same after riding this dream car. Congrats.
That isn't a sound from the engine, your car roars!
Congratulations! Enjoy your ride and make new memories.
Time to choose roads not taken, congratulations on the new car.
Why not go for a long drive or even a night out?
Your car looks sharp from every angle. The colors match the interior too.
This car has that royal touch you can't find nowadays. Drive safe!
I just love this car and you choose the perfect color.
What a car, man! I can't wait to ride this beast.
Of course, you can adjust these greeting phrases as you like and make up your own ones. But anyway, now you will be able to express all of your positive feelings and emotions regarding the fact that your close friend or your relative has finally got their first car!
Maybe, this is just a new car for you. But, for your friend, it's a dream, a distant goal that they have finally achieved after working hard and waiting for so long. This is why your sincere appreciating words will be the best to make them feel confident and proud of their struggles.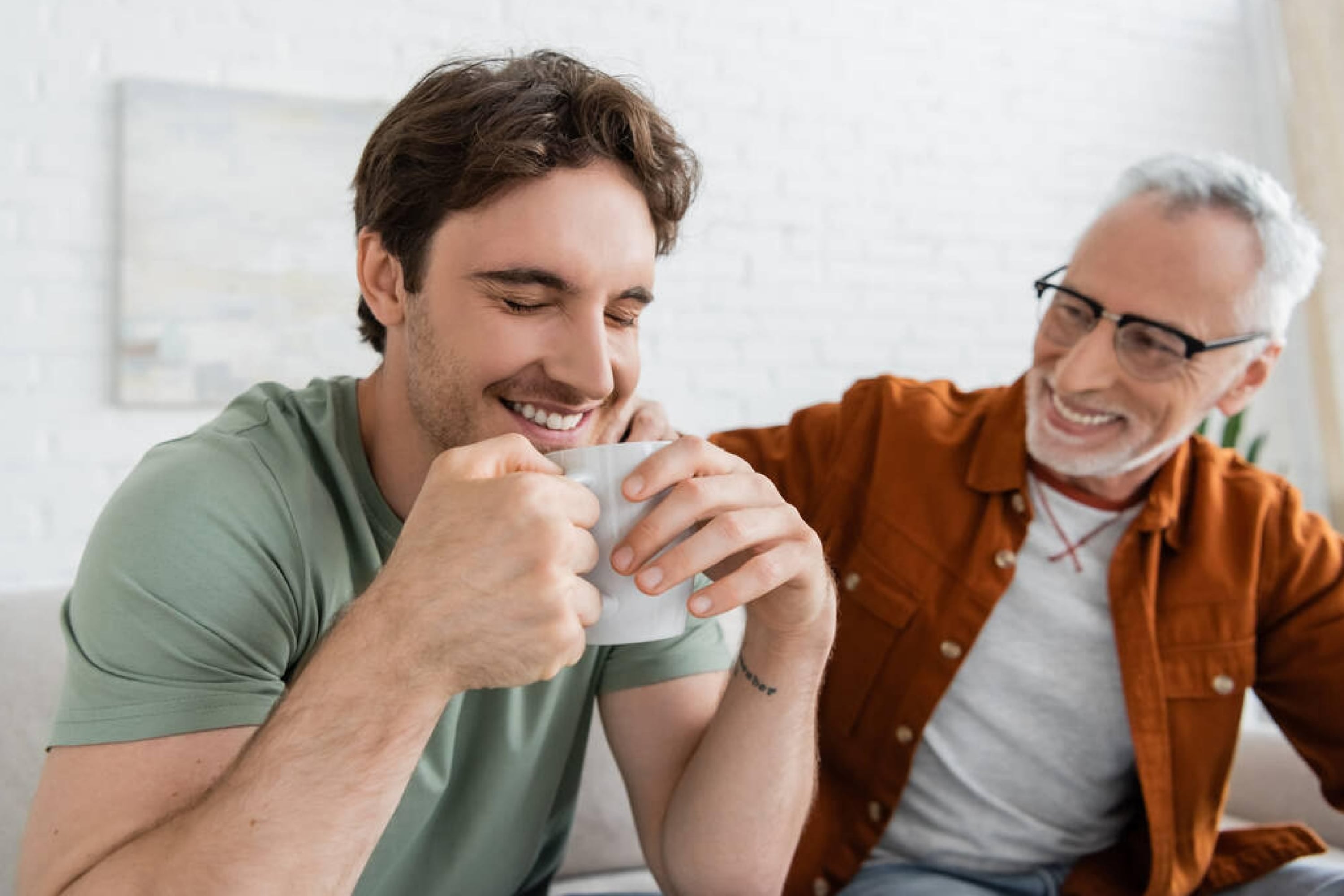 Frequently Asked Questions
⭐Is it mandatory to send greeting cars when a friend buys a car?
No, it's not mandatory but it's very welcome.
⭐What if I don't feel so much excitement because of a new car purchase?
It can be not important for you, but for that person, a new car is a great achievement. So sending a few greeting words will be very appropriate.
⭐Is it ok to send a congrat message a bit later?
Yes, it's ok. It will anyway please the recipient.