There are so many types of hairstyles today that it is often very difficult to figure out which one will be more suitable for you! And for sure, many of you became curious about the history of certain hairstyles and their development. For example, ombre.
The ombre hairstyle is one of the most popular ones that is asked for in salons worldwide, so we decided to dig a bit deeper and find out who invented it and when. But this is not the end! Also, today we are going to tell you what the ombre hairstyle actually is and what types of it exist.
In addition, you are going to learn more about some nuances and specifics of the ombre technique.
With that in mind, you will not only learn ombre color definition, but also you will be able to understand better whether or not this style might suit you. For sure, it will make your visit to a salon much simpler and more pleasant!
By Whom Was Ombre Hair Style Invented?
If we try to search for any information regarding what person invented the ombre style, we will simply not find anything! And it is not because ombre is some kind of a mystery.
See, if we are talking about the hair style technique, there is no information saved about who exactly invented it. No name of a hair stylist or colorist that used this coloring technique first.
The only fact known is that the ombre hairstyle became especially popular in 2000 when the singer Aaliyah had her hair dyed. Back then, ceberity's hair was colored in a subtle and gradual fade, changing from black at the roots and going lighter and lighter down to the tips.
So you can say that in 2000, the ombre hair coloring technique experienced its boost.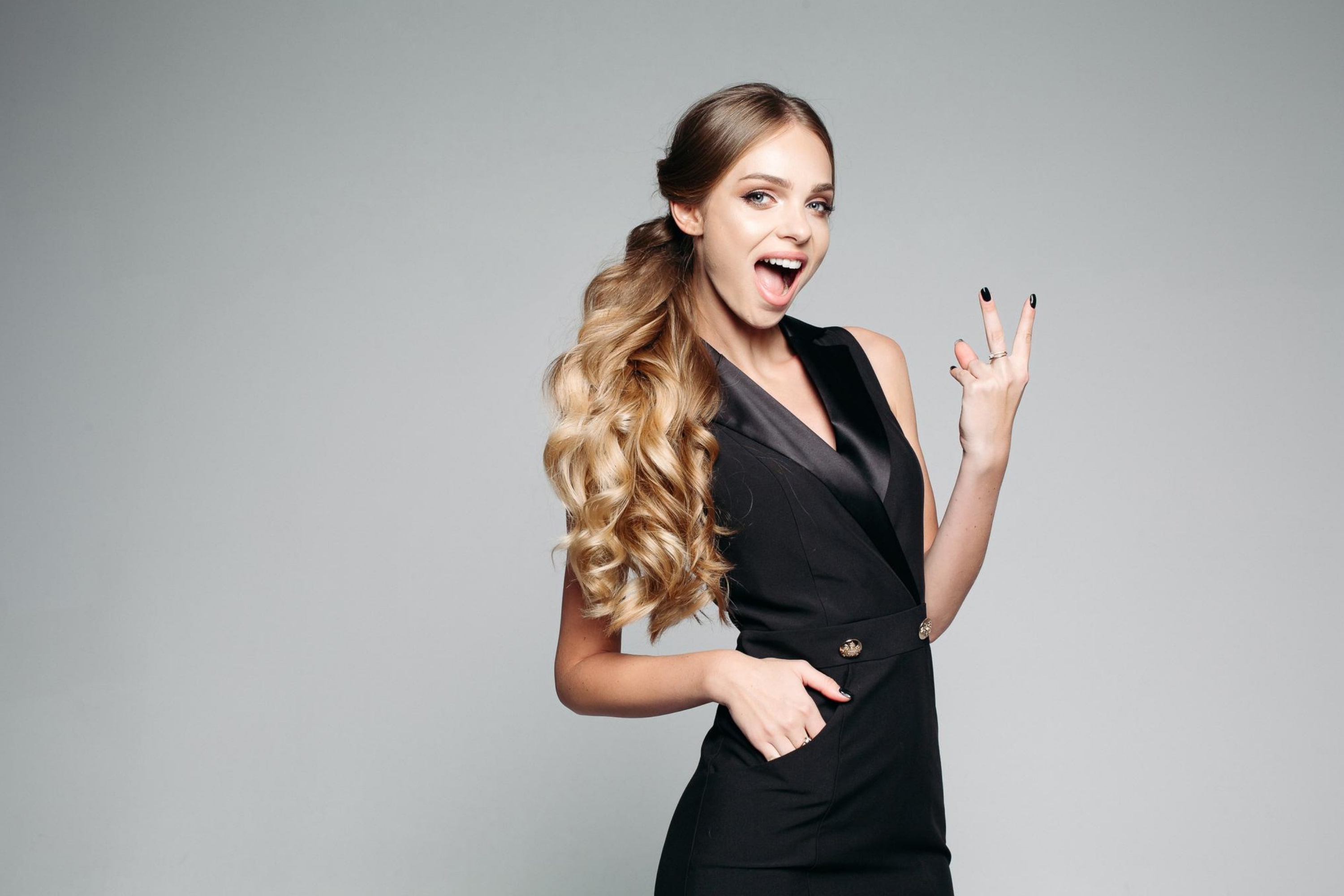 What Does Ombre Color Mean?
If you try to define ombre color, you will be surprised to learn that this term is not new! In fact, this coloring technique was already widely known in the early 19th century.
Back then, fabric manufacturers used a similar coloring method to make their fabrics have a rainbowed graduated color design.
They even had a special printing block (known as "rainbowed block") for this purpose to produce textiles that have graduated colors.
What is Ombre Hair / Balayage ? What is the Difference between Ombre hair and Balayage ?
But if we try to search for the ombre color definition, we will see that this word does not even originate from English! The word ombre comes from French and it is translated as a shadow. And it is not just a simple translation.
If you have seen this coloring technique, you can agree that the ombre effect can be called a play of shadows in a way.
When we talk about hair coloring, the basic idea of the ombre style is to leave the dark root at the crown and make a gradual smooth transition to lighter shades, when mowing down to the tips of your hair. With this effect, you can clearly see the difference between dark roots and light tips.
Traditional ombre has dark roots in brown tones that blend into blond at the tips.
However, the modern ombre has many different alternatives that can be made in absolutely any color!
For example, today you can easily meet a person who has colored ombre with pink roots and a transition to light blue tips!
But the good news is that, no matter what colors you choose, your ombre coloring will look great both on every hair type. So whether you have curly, straight, or wavy hair, feel free to experiment with ombre.
By the way, such versatility is not the only benefit of this hair coloring technique. It is ideal for clients that are looking for a low-maintenance style.
Why is that, you may wonder?
See, ombré was created when the 2008 recession was here. Back then, money was tight everywhere and the one thing people could cut back on was getting their hair colored all the time.
Ombré vs Balayage. What Is the Difference?
As you probably know, both ombré and balayage have a significant and recognizable feature, which is a transition from dark to light.
At this point, some of you may be wondering how the two highlighting techniques differ. And in fact, the answer is quite simple.
Professional colorists will tell you that ombré is actually a color concept that was birthed by balayage. What ombré truly is, is a grown-out version of different forms of balayage!
One of the main differences between ombré and balayage is the way the two highlighting techniques are achieved. For ombré, a colorist needs to make use of foils in order to get the look of natural dark to light. On the contrary, balayage is hand-painted.
This is needed in order to give the hair the look of the naturally highlighted strands under the sun.
One of the best ways to understand the difference between these two hair coloring styles is to visualize it.
For example, you can take a photo of yourself with a fresh, full highlight in the style you prefer — whether it be a heavy or lightly sun-kissed look — and picture the highlights all the way to the top root area.
Imagine a full-coverage look. Then picture that same look six to eight months later with no color maintenance. That would be ombré.
Like this, you are now aware of the ombre hairstyle definition better. Unfortunately, it is unknown who exactly invented it, but at least, you found out that the ombre has been widely known and used long ago, in the 19th century already!
Only back then this coloring technique was used for coloring textiles, not human hair.
And since you have also learned what makes ombre and balayage, the two most popular hairstyles, distinct, you will be able to define which one you might want to have should you plan a visit to your colorist soon.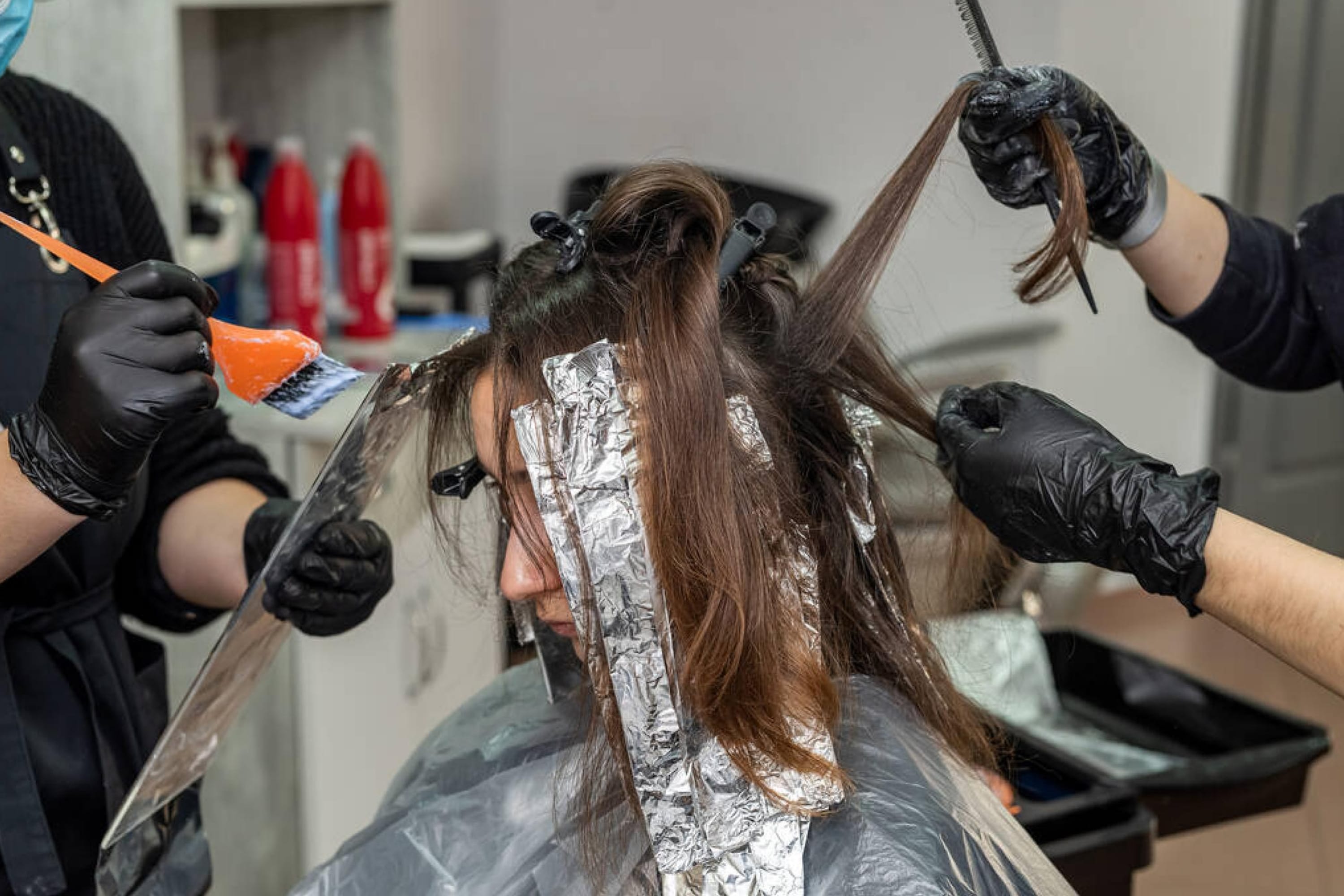 What Are the Benefits of Ombré Hair Color?
If you feel that you would love to have ombre on your hair but something still keeps you from doing this, we suggest you learn about the most significant benefits that this hair coloring style gives.
After you read about them, it might be easier for you to make a decision.
Highlights, Balayage, Ombre or Sombre – Which is right for you?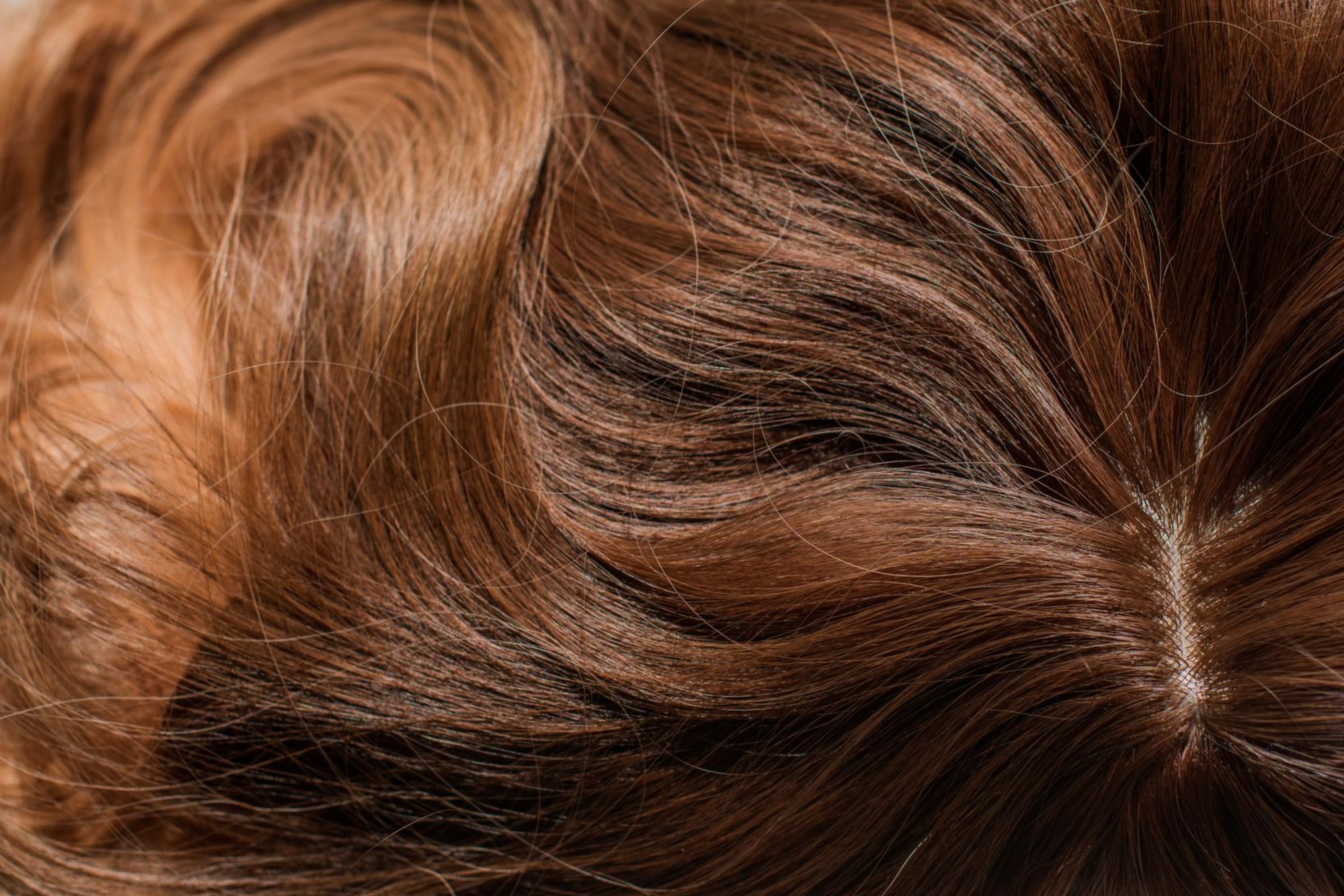 Ombre Saves Your Time
Are you one of those who constantly have a never-ending to-do list? Are you working till late at night and can't remember when you had vacation last time?
We are joking! But the truth is that ombre can actually save you a lot of your precious time!
See, as we have already mentioned above, this hair coloring method and style is very time-friendly since it needs little maintenance and attention. That means you will not have to refresh the color regularly like a hair-coloring maniac just not allow it to fade or get dull!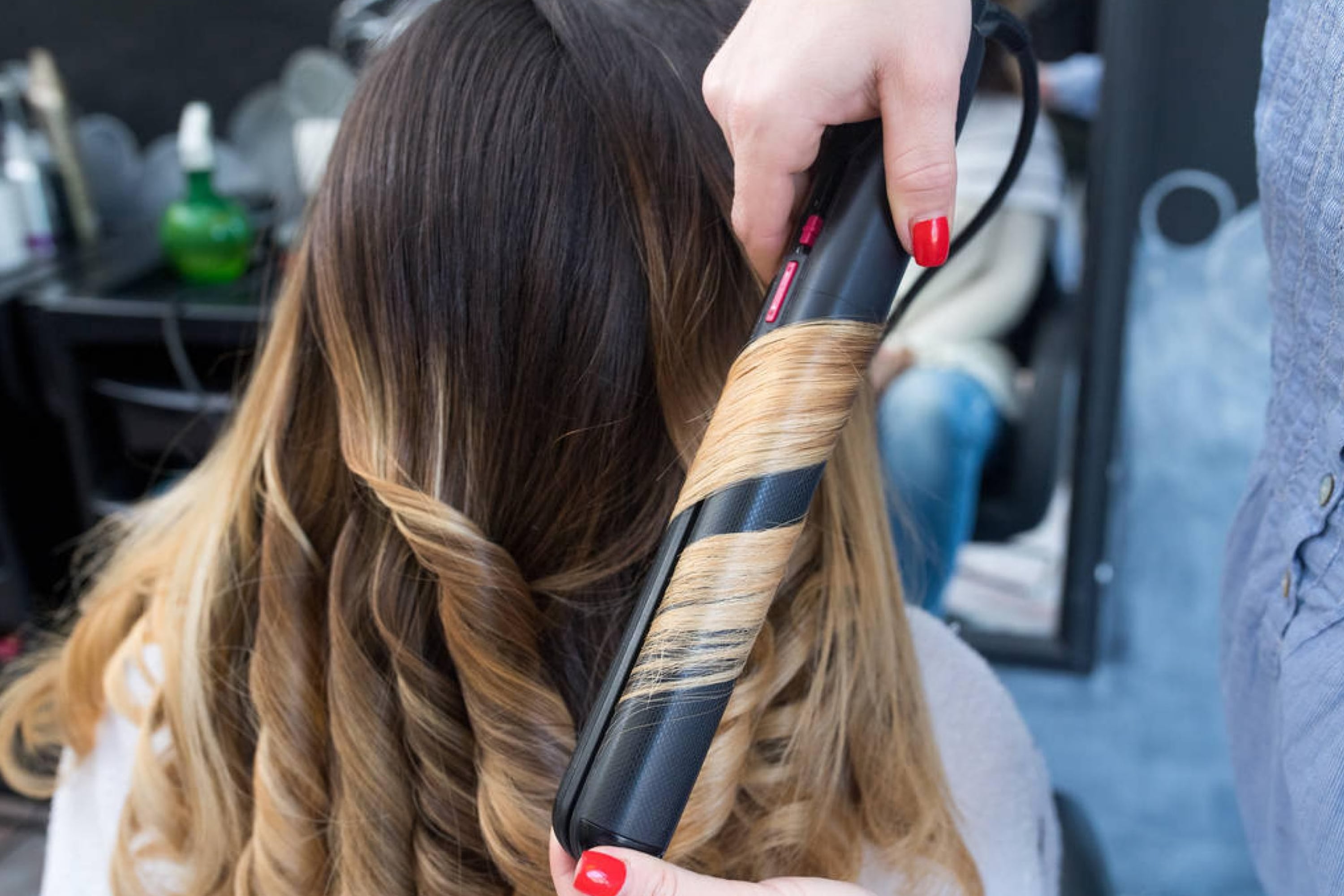 Easy Maintenance
Ombré is a great technique for low-maintenance clients because it is naturally dark to light.
Like this, when your roots grow out, it won't have a harsh line.
This also makes it a great option for people that are just trying out lighter hair for the first time and are not ready for any radical experiments or changes.
Diversity
You remember that ombre can suit any hair type whether it is curly, wavy, or straight hair. Also, it will fit any hair length (well, except for extremely short cuts perhaps!).
In addition, this hair dye technique is a great option for both natural and unique looks.
You can easily keep it subtle by going only a few shades lighter than your base hair color.
Or you might want to contrast with a colorful shade such as blue or pink. It's a great way to work a bold shade into your hair in a more subtle way than simply dying the whole head!
So if you have not tried ombre yet, but you would love to change your style and look, now you have a few reasons why you should give it a try. Since it is not a dramatic change in your image, it will suit those who are not quite ready for any radical transformations.
At the same time, even a subtle ombre will highlight your facial features and make you look more interesting and attractive, refreshing your appearance!
How Long Does Ombré Hair Color Last?
Now that you know how versatile the ombre is and how easily it can be maintained, you are probably wondering how long the color is able to last on your head. And even here this hair coloring style becomes a winner! Professional colorists and hair stylists say that ombré can last for quite a long period of time.
The lifespan of the color will depend on several factors:
the type of highlights you start with
your personal preference of how much of the root area you prefer to keep
Roughly, the average person can push an extra four to six months with the exception of one shorter and less expensive maintenance visit in between to maintain a smooth ombré look.
If you visit the salon regularly about every two to three months, with an ombré look you can almost double the time in between services when planned and executed well between client and colorist.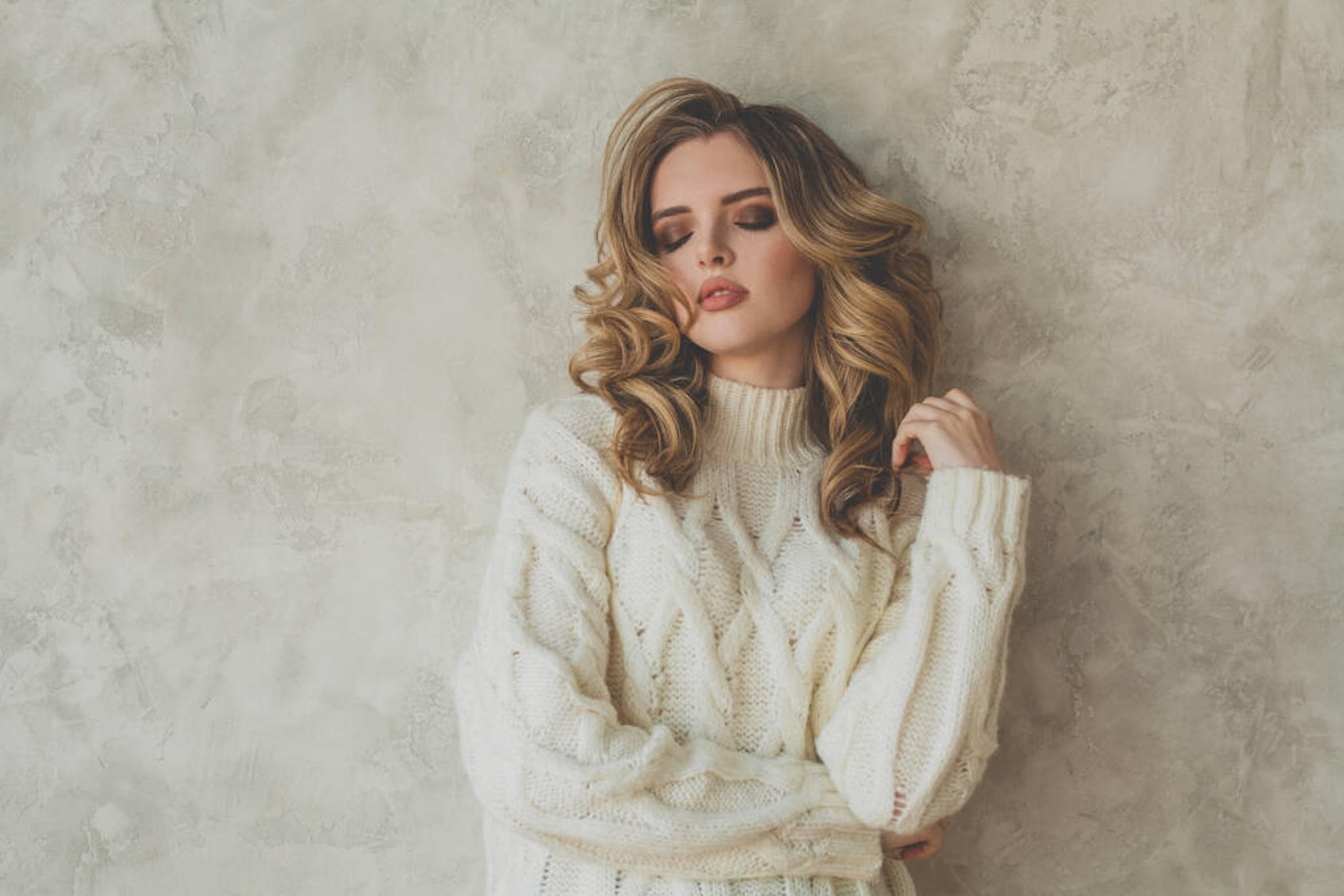 How to Care For Ombré Hair?
Since ombre is known as an easy-to-maintain hairstyle, people often want to know how to take care of it properly and correctly to make the shadowing effect last longer.
In general, if you have an ombre, you should refresh it around every two to three months.
For this, try getting a root shadow or color melt instead of getting more highlights.
Also, for more brightness and dimension, professional colorists recommend doing a face frame highlight that can be used around the face, as well as hair parting. These methods will still maintain an ombré color, but in addition, you will get a more interesting effect.
You should also switch up your hair care products to keep your color looking fresh!
Many ombre owners forget about it but this step is important and should not be skipped!
For the best results, it is recommended to use a sulfate-free shampoo so the color doesn't get stripped out from sulfates.
Well, this is it. Now you know what an ombre hairstyle is. You learned a bit of its history and now you know that the term ombre comes from France. Also, you are now aware that this technique actually comes from the textile manufacturing sphere where this technique was used for coloring the textiles in a rainbow-like style.
Except for this, you also learned that ombre on your hair can be a good option if you want to change your style!
This awesome hairstyle is easy to maintain, it is a good low-cost option, and besides, ombre is a great solution for those who are not quite ready for more dramatic changes like total hair dyeing!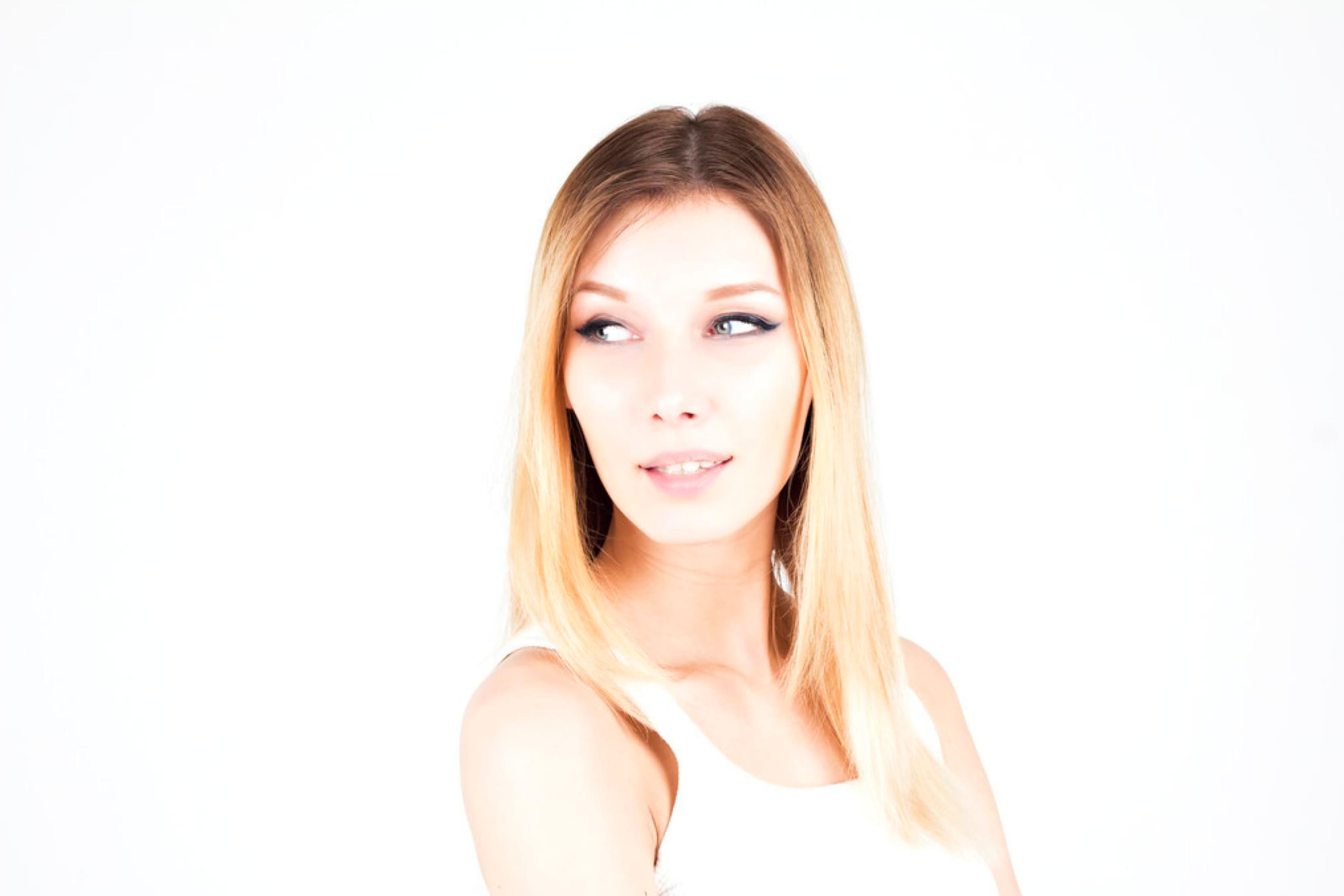 Frequently Asked Questions
⭐How many colors does ombre contain?
Traditionally, there are two colors in ombre, one is darker and another one is lighter. As for the specific colors, you can use any color that can be found on the color palette!
⭐How long does my hair need to be for the ombre?
It is best if your hair is at least shoulder length. Like this, the ombre effect will be more prominent.
⭐Do I need bleach for ombre?
Yes, to get ombre, bleach is needed for lightening the lower portion of your hair.