For some women, it becomes a piece of hot news that glasses frames can make you look younger.
How to choose glasses that make you look younger?
In our society, we have a fun stereotype that if a girl removes the black and heavy eyeglasses frames, she will be transformed into a young and pretty creature.
But: you can do and vice versa!
When you consider all the nuances of choosing glasses, then you can really rejuvenate yourself.
What eyeglass frame helps you look younger?
There are categories of glasses frames for women for which the age limit is quite clearly defined.
One unspoken rule suggests that a woman over 50 should not try an extraordinary frame, which is preferred by girls of 20 years old. This meaning is fundamentally wrong.
Lite Frames
Little trick is the frame size and weight.
You have to choose the light frames, which can not fall down to the nose and cause an association with nana.
Rounded shapes
With aging, many women are faced with the fact that the face has become sharper and more angular.
To correct it, rounded shapes will come in handy.
A win-win option for owners of an oval-shaped face is the turtle shell model.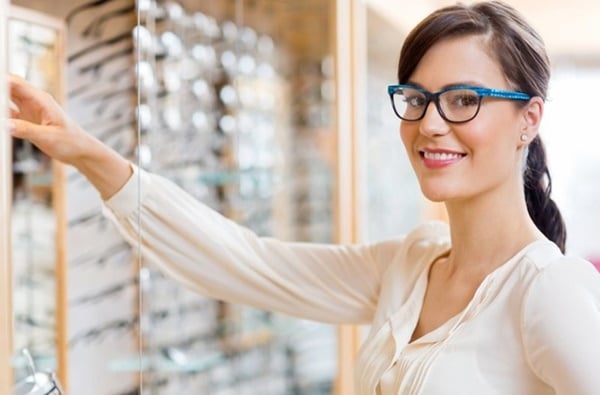 It makes your style more graceful and expressive.
Clear frame and Right Shape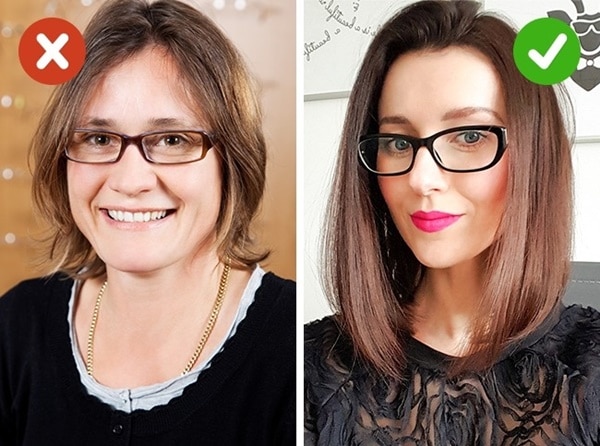 Another problem that can be successfully corrected with glasses is the lowered outer corners of the eyes. In this case, it is worth to choose clear frame glasses with a rise in the upper half, for example, the shape of a "butterfly" or "cat's eye."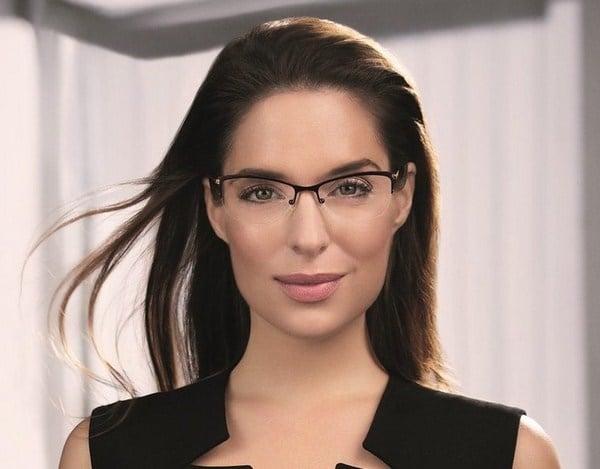 These models create arrow effects on your face. Just keep in mind that this form is not recommended for ladies with a triangular type of face.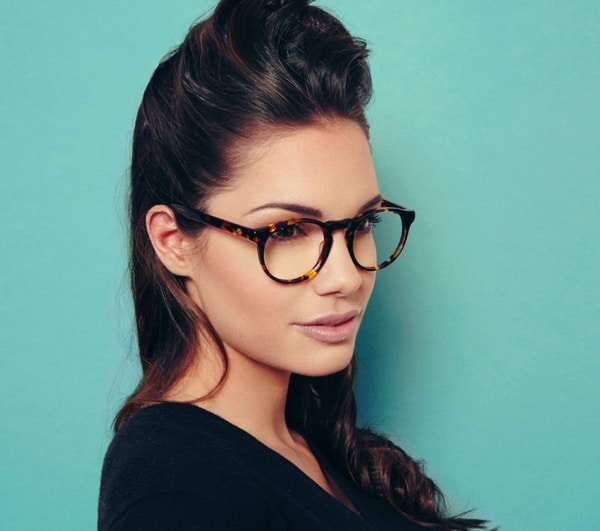 Modern technology allows us to replace replacing thick lenses with large diopters with thinner ones that will not change your eyes size. Use this chance)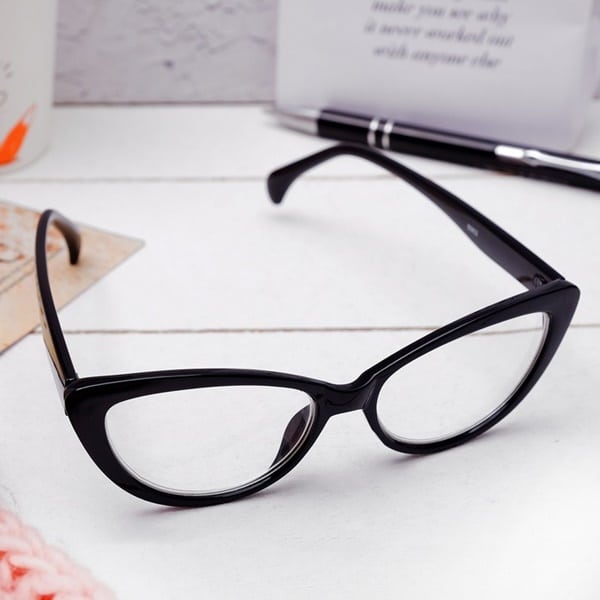 Face shape
Be sure to take into account the compatibility of your favorite frame with the shape of the face, skin color, hairstyle, and the whole style. Here you can not deal without the stylist's advice.
Note! Women who wear glasses with lenses with a minus should consider that they visually increase their eyes. You can compensate for this effect with the help of competent makeup.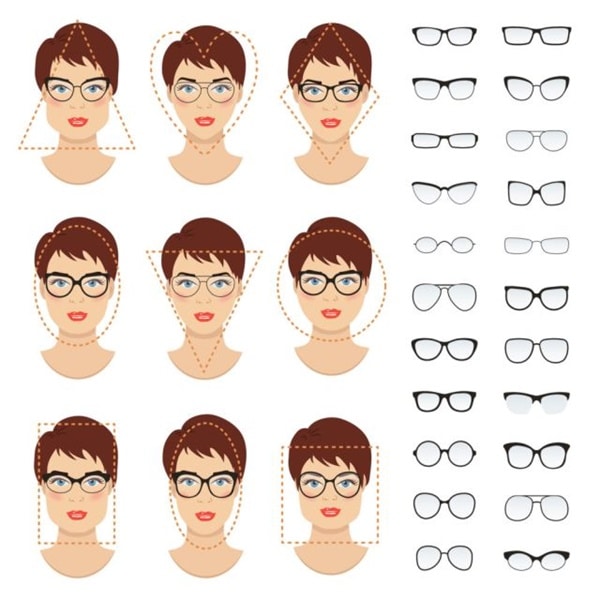 Which frames are best to avoid
Modern women love to emphasize their individuality.
They are using everything – from clothes to glasses.
But in the mature ages, it is not always appropriate. For example, large rhinestones and multi-colored beads are taboo.
In optics stores, you can often find glasses with faded, almost invisible frames. In adulthood, such models are best to avoid – they make facial features equally inexpressive.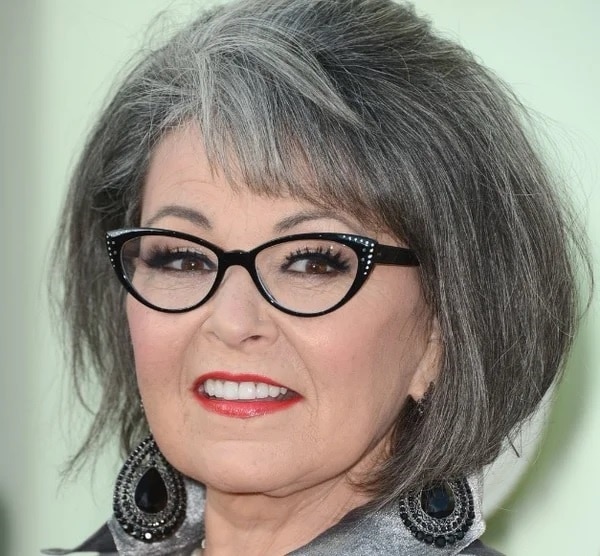 Avoid retro
For the image of a mature lady, the greatest danger is caused by frames that create an association with her youth or with the retro style. But if you really like this or that form, you can find a more modern alternative.
A shape with lines that point down is undesirable for two reasons. Firstly, it creates a sad facial expression, and, secondly, it adds age.
The dark or even black color of the frame insidiously emphasizes wrinkles and circles under the eyes, and also visually makes the skin tone painfully pale.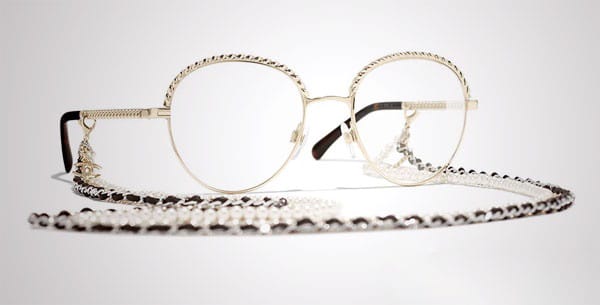 No to cheap forms
A woman over 40+ a priori should look expensive and classy, so a decisive "no" should be said for cheap plastic frames in bright colors.
The glasses on the thin chain that allows them always to be trendy. Now this detail is returning to fashion, but in a completely different way, for example, with pearl beads.
The abundance of gold and sparkles are also considered as "outsiders" in the fashion arena. Moreover, such frames can add at least a couple of years.
Clear frame glasses 
If you choose colored lenses, then let them not be in cold shades. Particularly unsuccessful are gray-green and gray glasses. And the reddish lens gradient is just perfect for blue-eyed ladies.