If you are tired of walking on hares and bears that have flooded all the free space. It's time to take hard measures. 
These simple ideas will help to quickly organize a toy room – and you can find a place for your child's beloved friends.
Under the bed
Use the free space under the bed, placing a mobile basket on wheels under it.
In a cage
The design, assembled according to the type of cage, is roomy enough to collect all toys in one place.
In this case, the child at any time can get his beloved friends through the elastic borders.
You can make such a "cage" with your own hands – from plastic plumbing pipes or plywood boards.
The advantage of plastic is obvious – with the help of fittings you make the box of any size.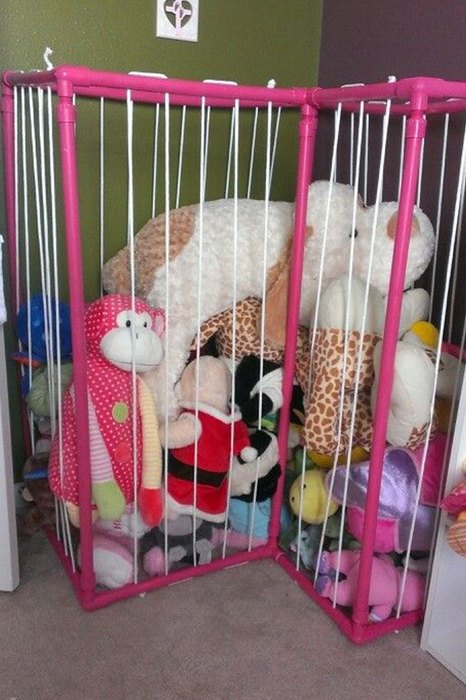 In the shoe organizer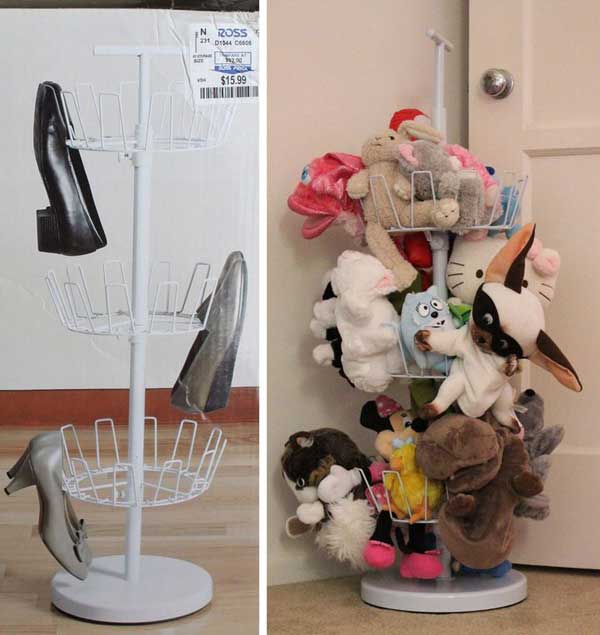 Such a rack for storing shoes you could see in the nearest store or at Amazon. It is relatively inexpensive and is ideal to organize a toy room on a budget.
In baskets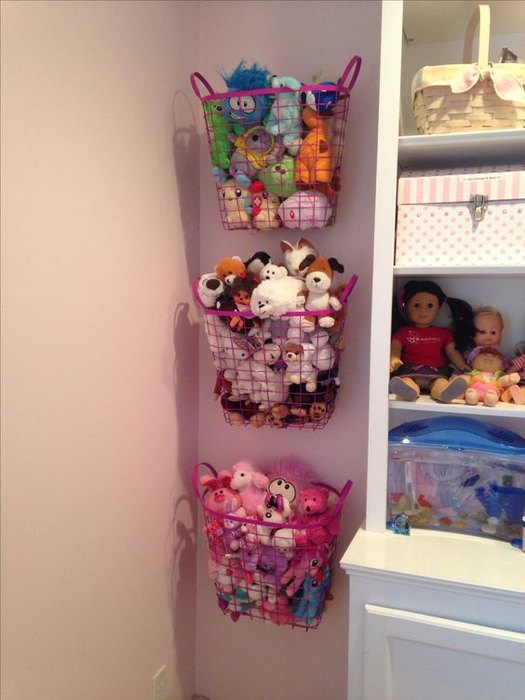 You can choose any type of basket – plastic, metal, and even fabric.
Hang the baskets on the hooks – so that the child can, if necessary, take the entire basket.
On the shelf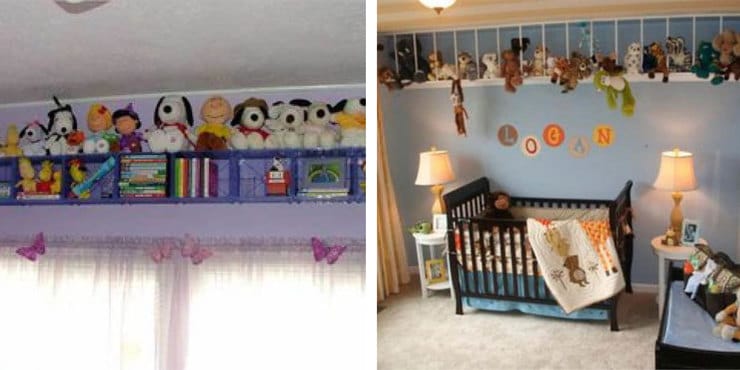 With suspended shelves, you can use free space on the walls and under the ceiling. 
So, you can keep toys on a shelf which you can place on the entire wall, you free up a maximum of space on the floor.
On a chain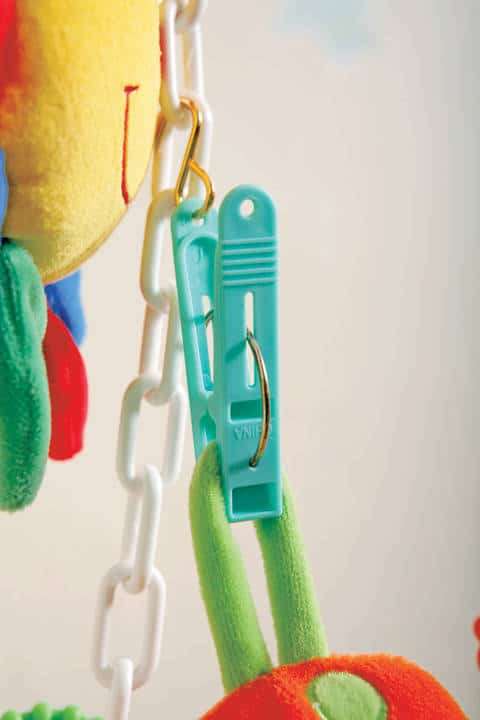 Everything is very simple. Hang a long plastic chain in any suitable place (such are used to organize the storage of clothes in wardrobe closets) and hang toys onto it using built-in clothespins.
In hammock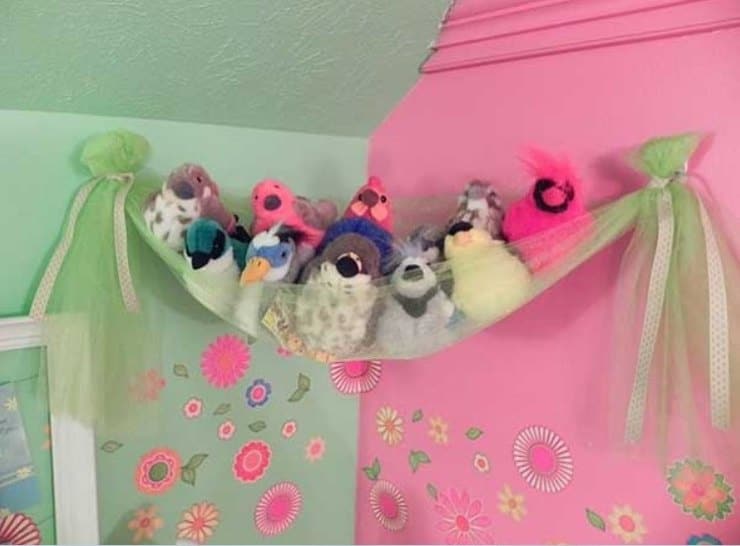 You can easily make such toys hammock. The undoubted advantage of such storage is the ability to effectively use the space in the corners of the room.
In the suspended organizer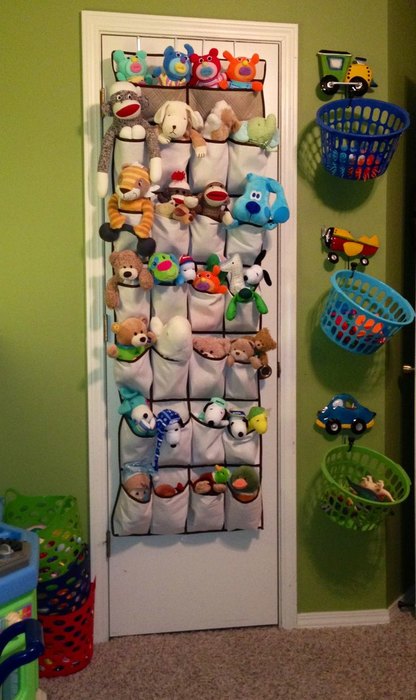 A tissue or plastic organizer is perfect for organizing small soft toys.
It can be fixed on the door and contains up to two dozen toys.