Currently, there are many ways to decorate our walls – we are limited only by our imagination. 
We recommend you the ideas and recommendations of IKEA designer Margarita Lefite.
A long days ago, people started to decorate their home walls. 
Initially, these were cave paintings, ornaments, then – paintings and photographs.
It does not matter what will hang on your wall – an expensive painting or children's drawing, as long as this item gives you joy. 
1. Decorative stickers.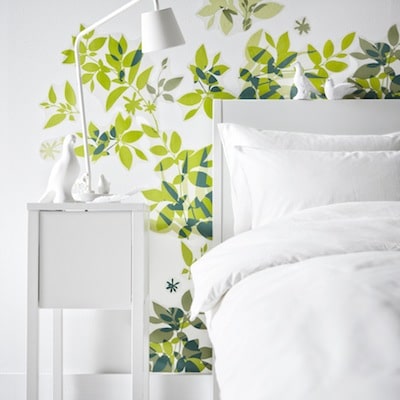 This wall decor idea is a very simple way to transform the bedroom quickly. Stickers are made of self-adhesive vinyl. They will be relevant not only in the kid's room but also in the living room or bedroom.
2. Plates.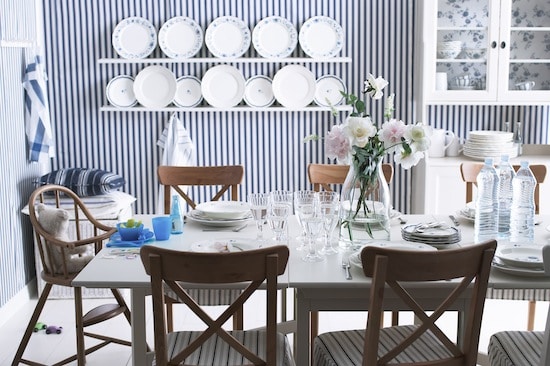 Rounded forms of plates giving your interior a pleasant, stylish tone.
You can use the old plates or some pates which you bring from the world traveling. 
In the same way, you can use hats, wicker baskets, and plate coasters.
3. Hooks and hangers.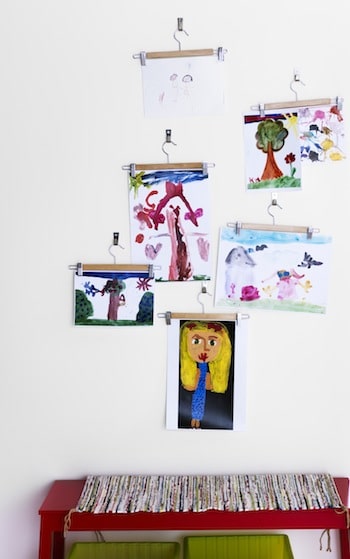 The budget way decorates your wall in a stylish and fun way. You will need hangers, hooks and children's or your own drawings. Instead of patterns, you can use pieces of textiles.
4. Frames and paintings.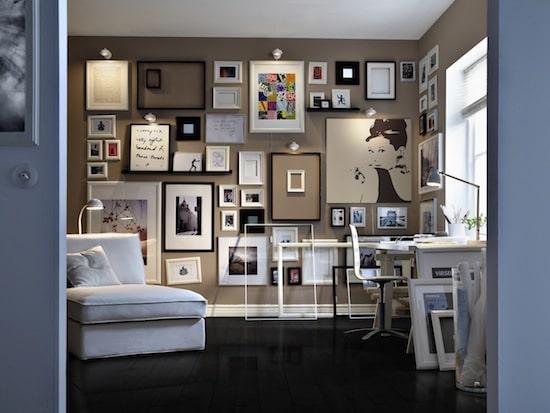 This is the most common wall decor idea, but here there are many variations.
The main thing is to find a balance between the number, size, and color of frames and content. It can be photos, paintings, drawings, textiles, a collection of candy wrappers, old t-shirts …
Even empty old frames can decorate the wall! 
It is essential to create a harmonious composition: for example, to use a collage of several differently sized frames, or to arrange two or three frames of the same size symmetrically.
5. Pictures shelves.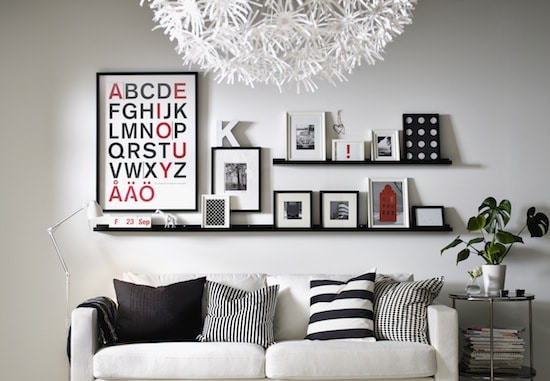 An excellent way to prepare your walls for frequent updates.
On such shelves, you can use not only paintings but also figurines, vases, and watches.
6. String curtain.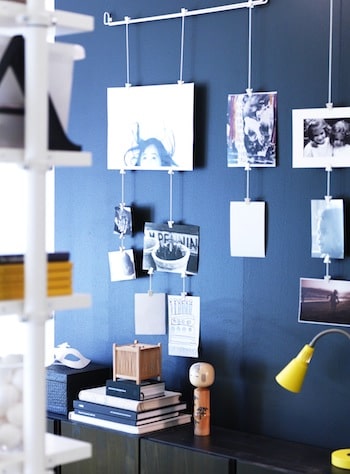 This unusual way of decorating the wall will add lightness and playfulness to the interior.
7. Mirror.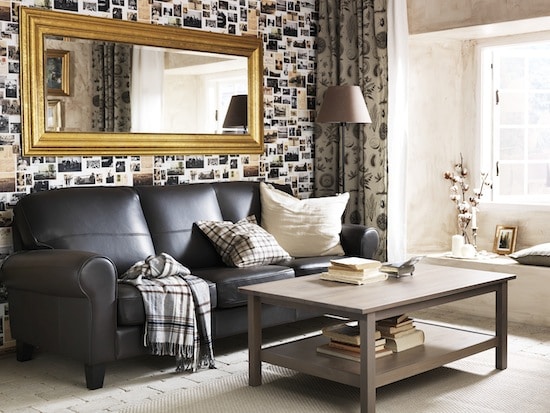 Everyone knows that, in addition to their functional qualities, mirrors visually expand the space and make the room brighter. Also, the mirror can emphasize the style of your interior.
8. Collage.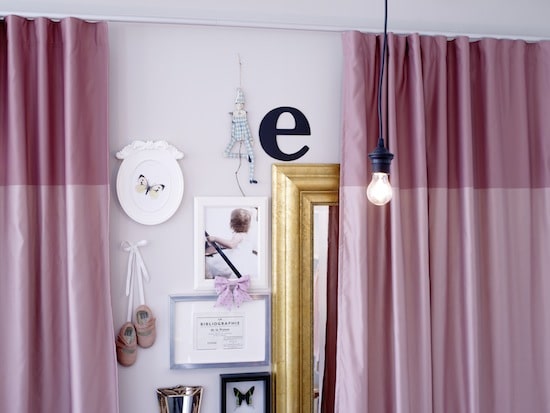 A beautiful collage will great decor detail for any room you want it to place.
It can be devoted to a specific topic – the birth of a baby, travel to distant countries, sea voyage, etc. As a result, you get a very emotional design that conveys your interests and, of course, mood.
9. Tou can paint your walls.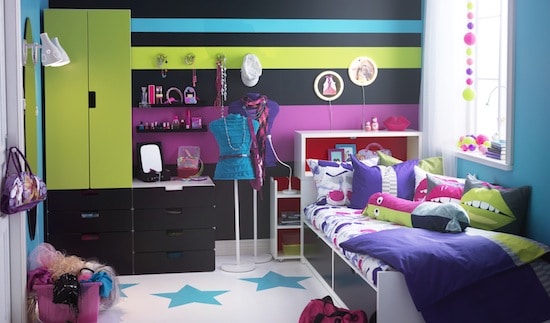 This simple, at first glance, way to design the walls and it is actually very useful.
Another plus is that it can be used as often as you like. Your wall will be absolutely unique.
Use water-based paint of different colors, masking tape, and a little imagination.
10. Office stickers.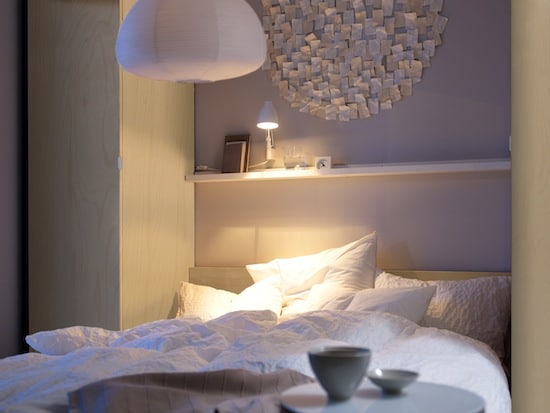 A simple and inexpensive way to update the interior.
"Sculpture" of stickers can be set in any shape, and a variety of colors and shades will allow you to create the perfect combination!
11. Textiles.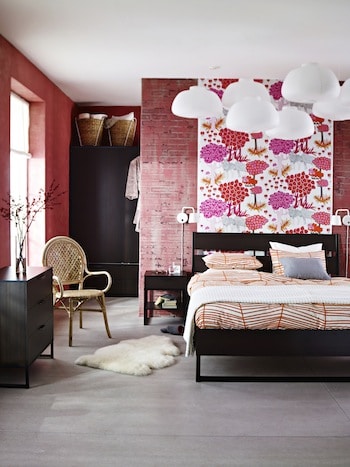 Decorating the walls with textiles is a rather bold and always very useful step.
The appearance of textile elements in the room will add interior softness and comfort.
There are several design options: you can stretch a bright fabric on a frame or insert it into a frame – and get a finished art object. You can make a headboard for the bed, just filling out the wall behind the bed with textiles. Or hang a beautiful textile panel on the curtain ledge.
No matter which of these wall decor ideas you liked more, the most important thing is to enjoy the process.
Gather your whole family, think about what you would like to see as a result of your co-creation, and distribute responsibilities. If you have children, let them "volunteer" in the nursery or, on the contrary, entrust them with the most important wall in the house. Perhaps this drawing will be a masterpiece in the future.
The tips listed above will help not only to scale up your walls but also to bring bright notes, for example, for a new season. Choose any idea and "create what you want!".