Have a lack of space? The bed must be higher, the cabinets must be smaller. And you can relax and enjoy.
The less space you have, the more carefully you have to decorate it.
This rule is also important for the kid's room when the child grew up and became a teenager. And you have to be very careful with your master bedroom decorating ideas.
An oasis in your small bedroom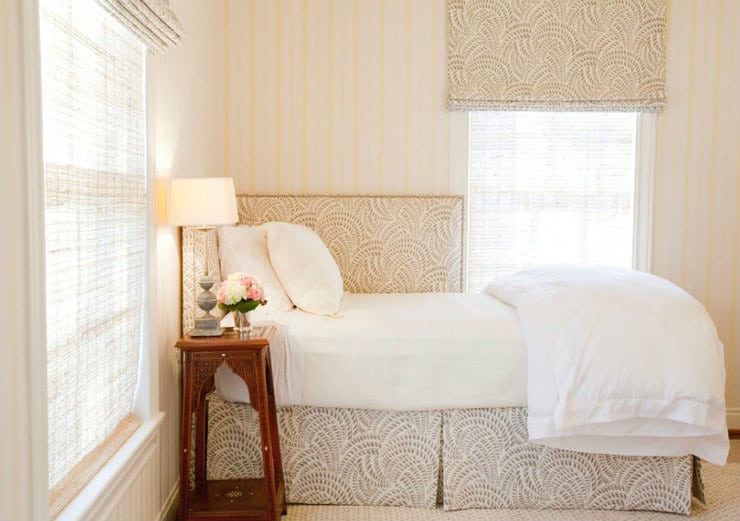 Invest in the best linen and bedspread for your bed. It takes up a lot of space in the bedroom interior, so let it be flawless.
Bed – entresol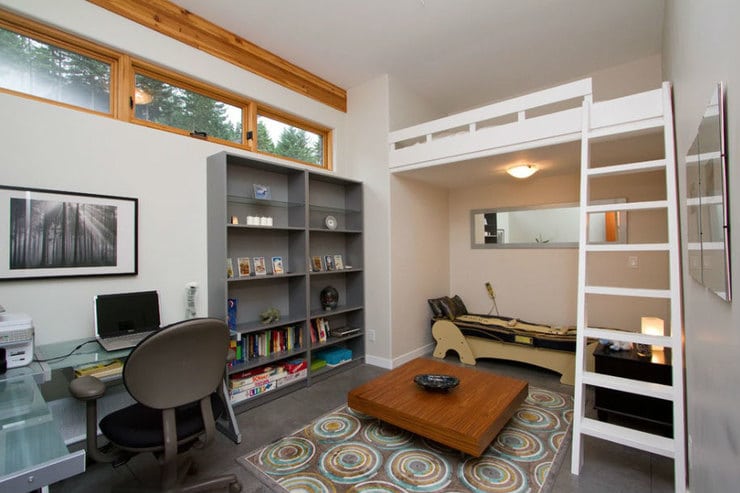 The biggest free space in your bedroom, plenty of decoration ideas. At the bottom, you can make a workplace or throw some pillows for watching TV with the company.
Near the bed space, you can make
a shelf for a tablet and a teacup
, so you don't have to go to the "first floor" every time.
Very small bedroom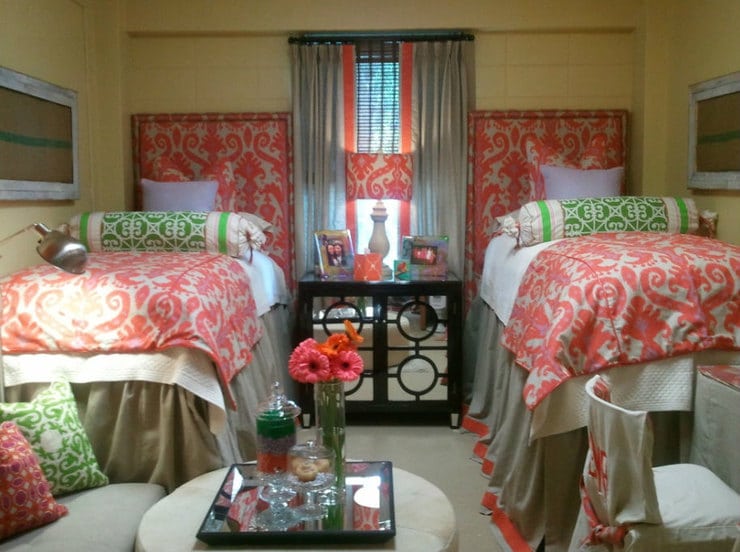 Remove all the dressers under the bed. It is possible to lift any bed on high strong legs and use the space under it for wheel drawers.
The pretty cover will hide boxes from seeing.
Simple lines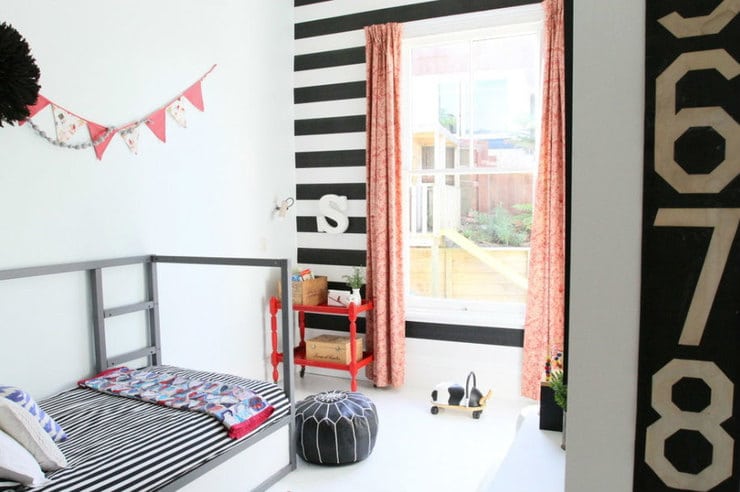 If you do not clutter the walls with cabinets as, a decoration idea, you can paint them in bright colors with small geometric accents, this will visually increase the volume of your small bedroom.
More functional furniture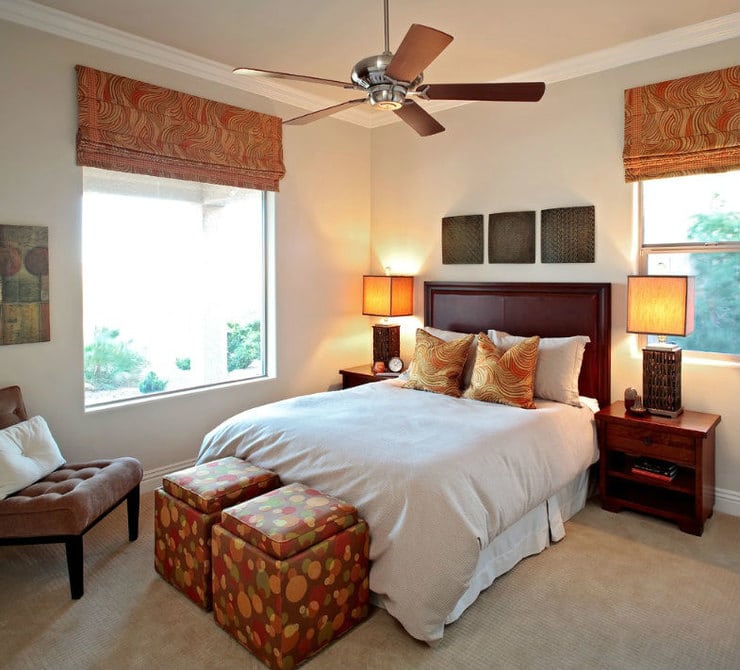 An ottoman, in which you can store something, is more useful than just a simple ottoman by the bed.
Neat wall, less "flowers'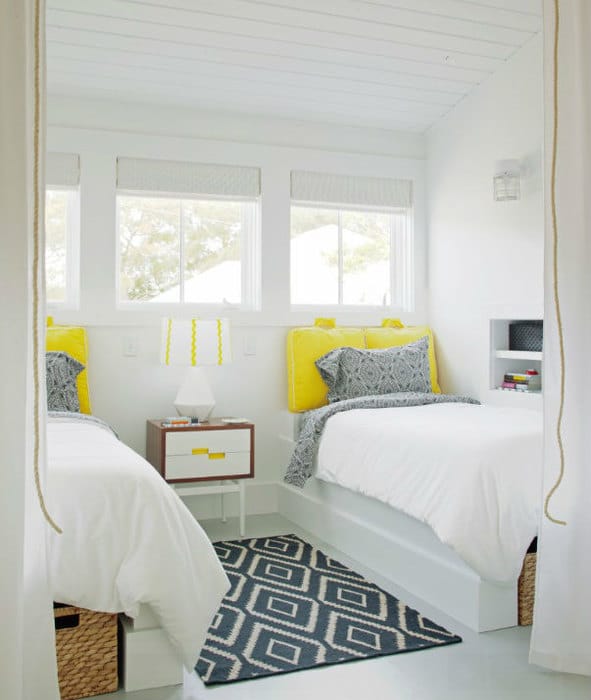 You should not go to the state of a hospital ward, but you can make your bedroom even lighter with decorating bedroom walls by paint without a pattern with a floor accent, for example, make an accent on the carpet, and it will help your bedroom be visually bigger.
A little party never killed nobody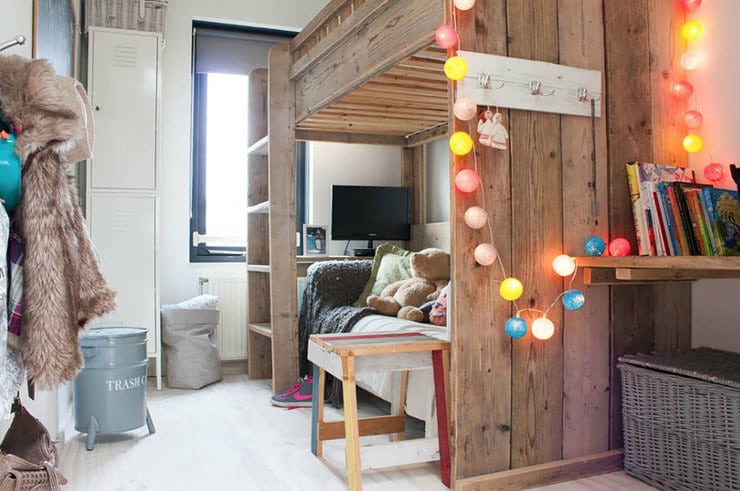 Sometimes the Spartan bedroom can be decorated with a garland or a poster, but do not overdo.
Keep your small bedroom clean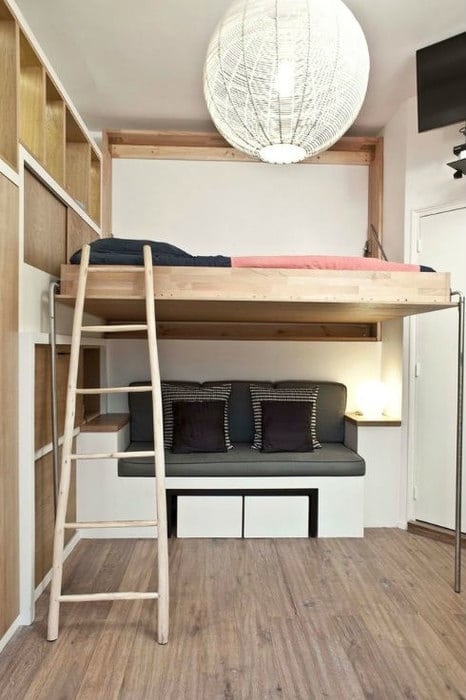 Nothing more than a mess let your bedroom looks smaller.
Soft light
The frosted ceiling for a small bedroom is more preferable than a sharp, eye-cutting light from open lamps.
Make a compact working place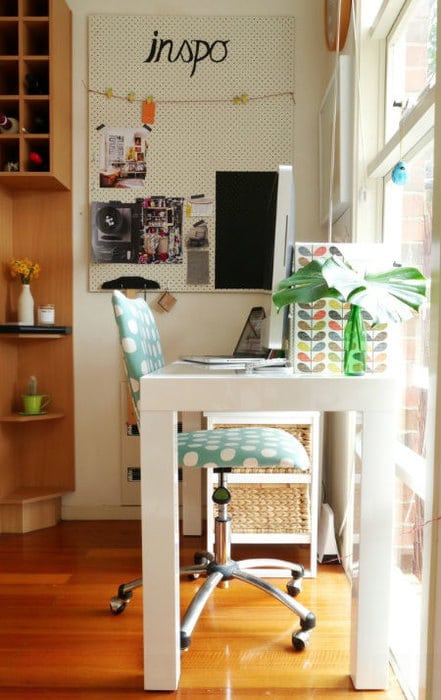 A folding table and a narrow table, under which you can easily hide or a chair with wheels – will not take much space.
When you are not working in the bedroom, clean your workplace. Let nothing remain on the table.
Then it will stand out and will not harm your beautiful decorated bedroom.