How to clean your favorite sofa?
Furniture is not cheap, and, of course, we want to keep its good looking longer.
But the truth is that sofas, wooden tables and armchairs, especially those that are in the living room and where we spent half of our lives, become too quickly dirty, greasy, covered with hooks or pet hair.
In several years we feel sad to look at the once-favorite sofa. What we can do with it? 
Covers can be washed!
Most often, the top of sofas cushions and chairs are made with removable covers. They can be removed and separately washed along with decorative pillowcases from the cushions you can use your favorite washing powder and a softener.
However, don't wash covers too often. After washing, they are in any case a little bit deformed, and the color may become paler. Before washing doesn't forget to see the care recommendations of the fabric. Always choose a delicate wash mode.
If the pillows have lost their shape and lost their thickness, you can restore their shape by inserting additional foam rubber or wrapping it with padding polyester.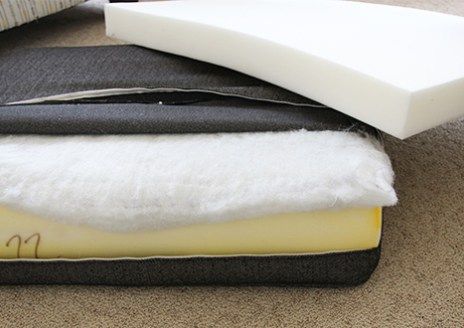 Upholstery cleaner
To clean your sofa remove all cushions from it and vacuum the entire surface using a round bristle brush nozzle.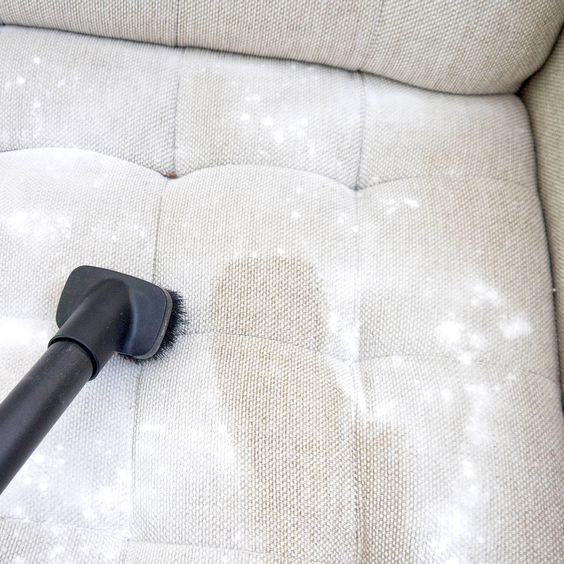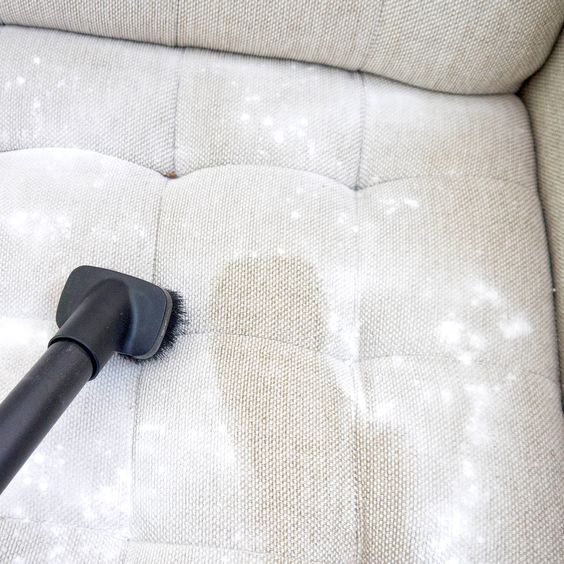 You will need:  soda; sieve; essential oil (optional).
Carefully sprinkle dry baking soda onto the surface of the sofa. It is more convenient to do this through a fine sieve.
To add a pleasant aroma, you can add a few drops of essential oil, such as lavender, to soda.
Leave the soda on the upholstery for a couple of hours. Do not wipe with a rag or wet the upholstery at this point. After that, thoroughly vacuum the entire surface.
Remove a Fatty stains
To clean out fatty stains from your sofa add 1 teaspoon of ammonia and 2 teaspoons of lemon juice to half a liter of water. Gently moisten the sponge in the solution and wipe the stain.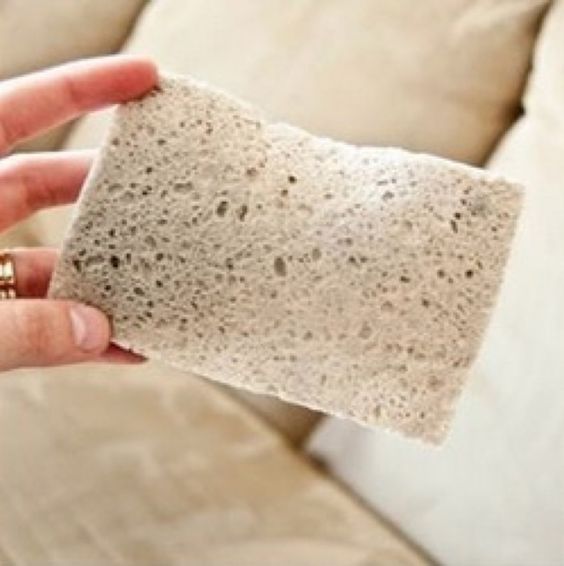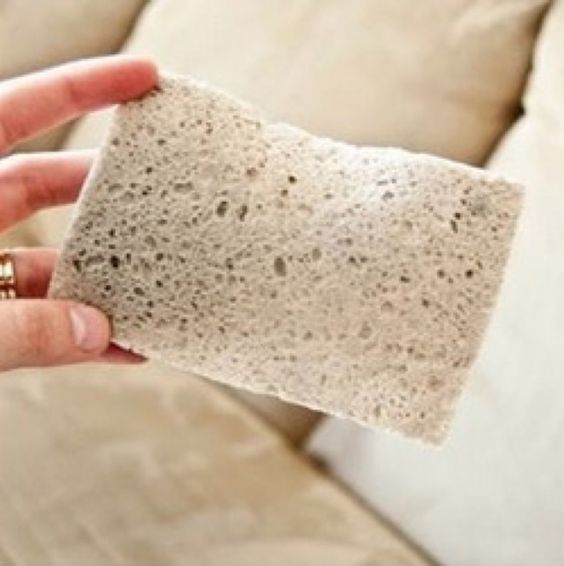 Remove A Red Wine Stains
To remove the wine stain from the sofa, take hydrogen peroxide and liquid soap in a 1: 2 ratio. Wipe the stain, moving from the edges to its center, and wait a few minutes. After that, carefully remove the tool, trying not to wet much upholstery. Excess fluid can penetrate into the sofa, from which subsequently formed ugly stains.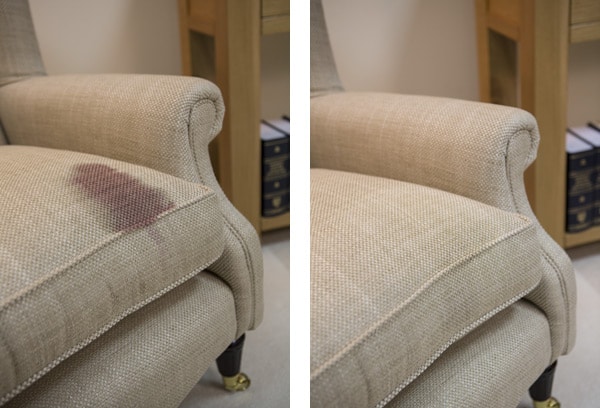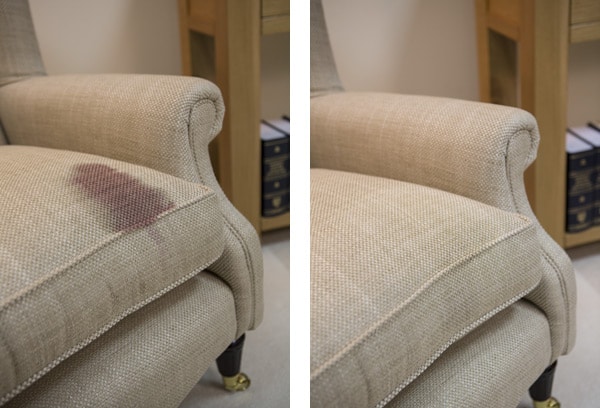 Wine stain can also be treated with vodka. Wait until it is absorbed and rub with a slightly damp sponge.
Remove  tightening  with the needle
Those who have cats at home probably know this problem. Sofas, chairs, and armchairs inevitably become covered with puffs and hooks from their claws.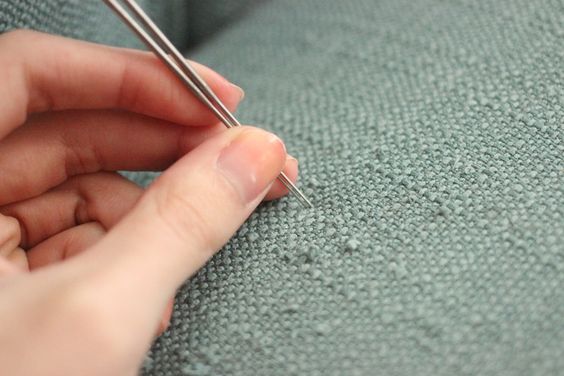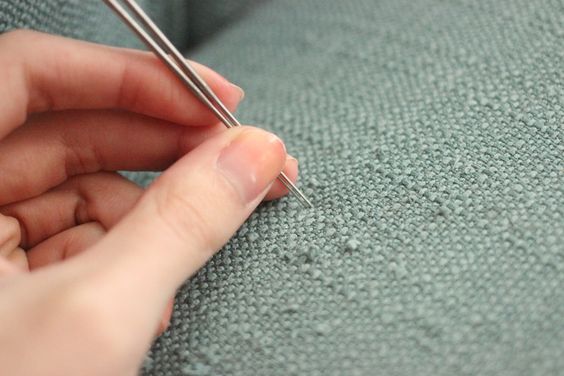 You should never cut the tightening, but rather use a thin needle or needle for embroidery and gently pull the tightening on the wrong side.