How to choose the right bed pillow – standard or orthopedic, high or low, soft or hard?
The answer to this question depends on your individual preferences, which we will help to understand.
How to choose pillows for your bed?
There is no single rule on how to choose a right: for every person, the ideal pillow for sleeping should be chosen individually.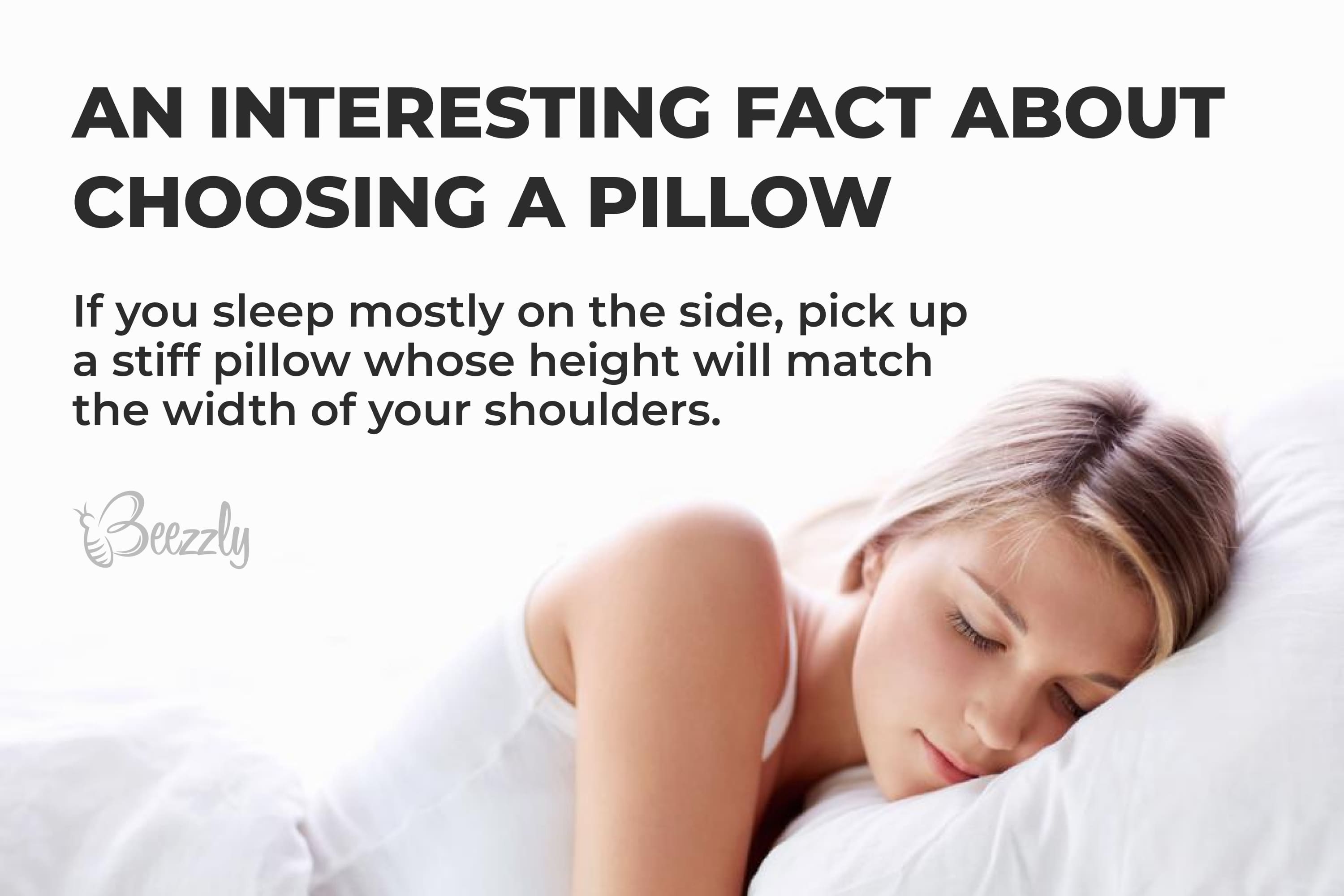 The choice will depend on your body size (the wider the shoulders, the higher the pillow should be), your favorite posture and the level of mattress hardness.
Those who prefer to sleep on their backs, it is better to stay on a low and not too hard pillow.
If you sleep mostly on the side, pick up a stiff pillow whose height will match the width of your shoulders.
Soft and low pillows are comfortable if you sleep on your stomach.
Finally, the good pillow should make a perfect match with your mattress. The softer it is, and the body lays deeper, the lower pillow should be.
How to choose an orthopedic pillow?
Orthopedic pillows are becoming more and more popular: they make possible to sleep in your favorite pose and at the same time optimally support the neck and head.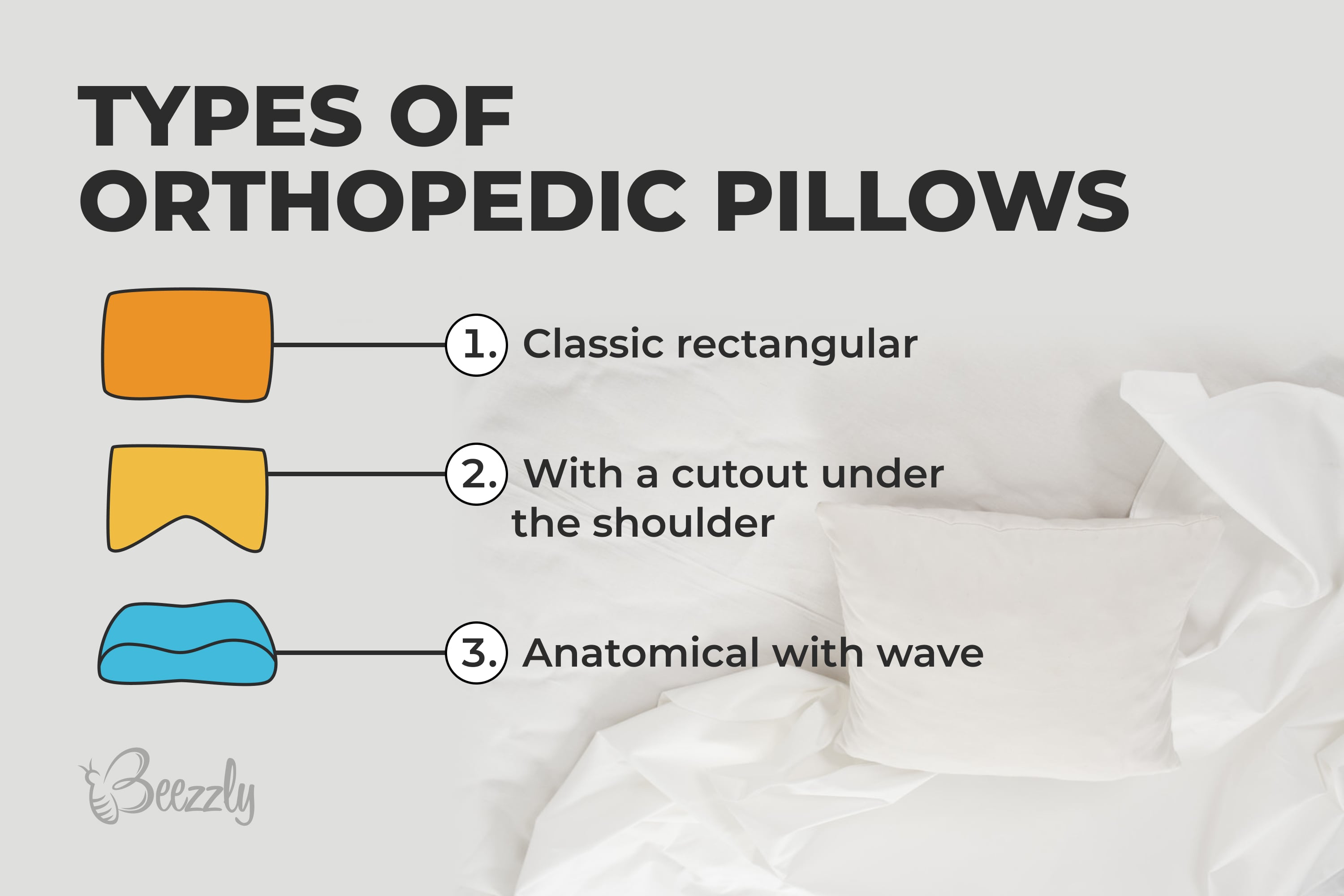 There are three types of orthopedic pillows for your bed: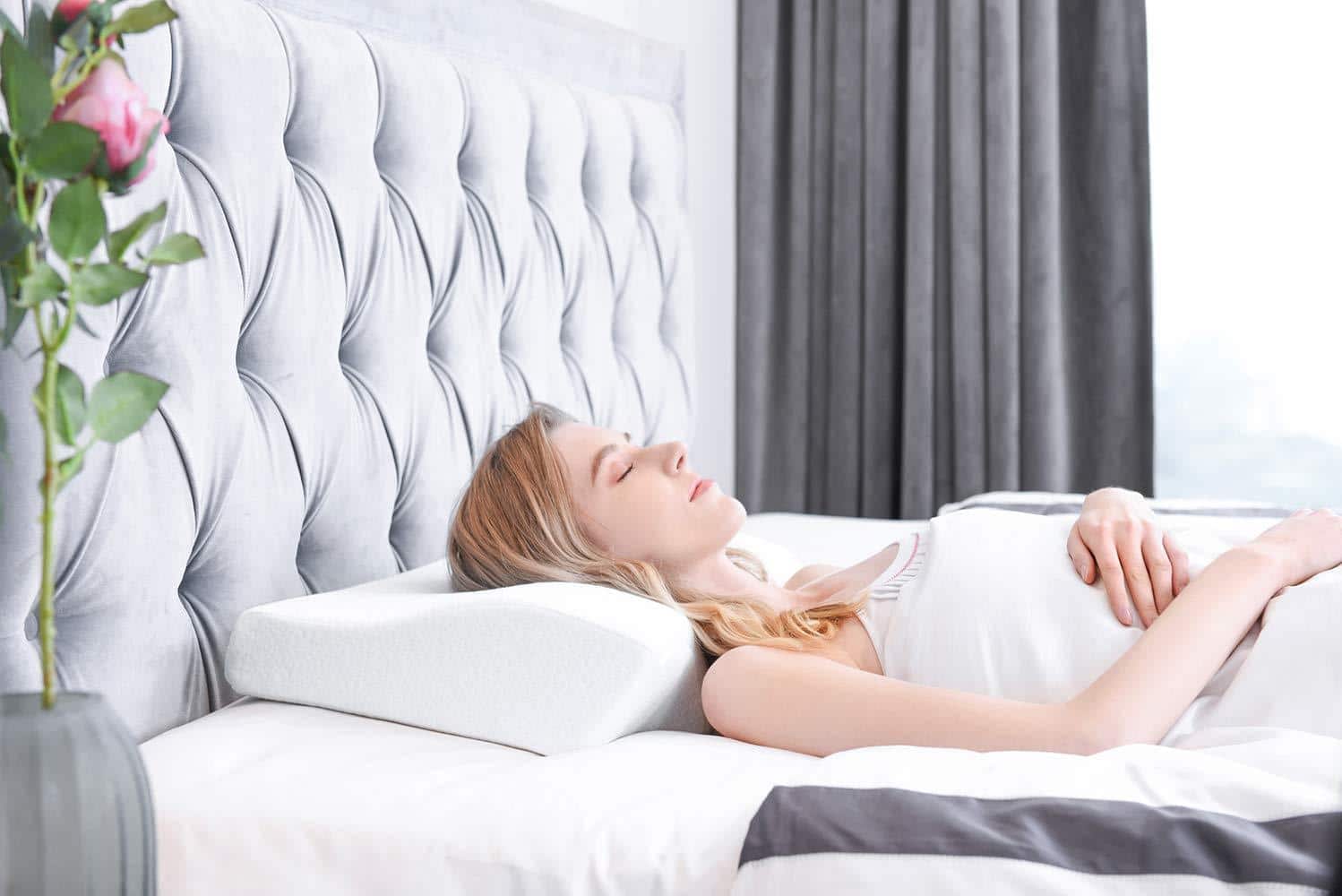 classic rectangular (suitable for absolutely everyone, but pay attention to the height of the roller, based on the tips above);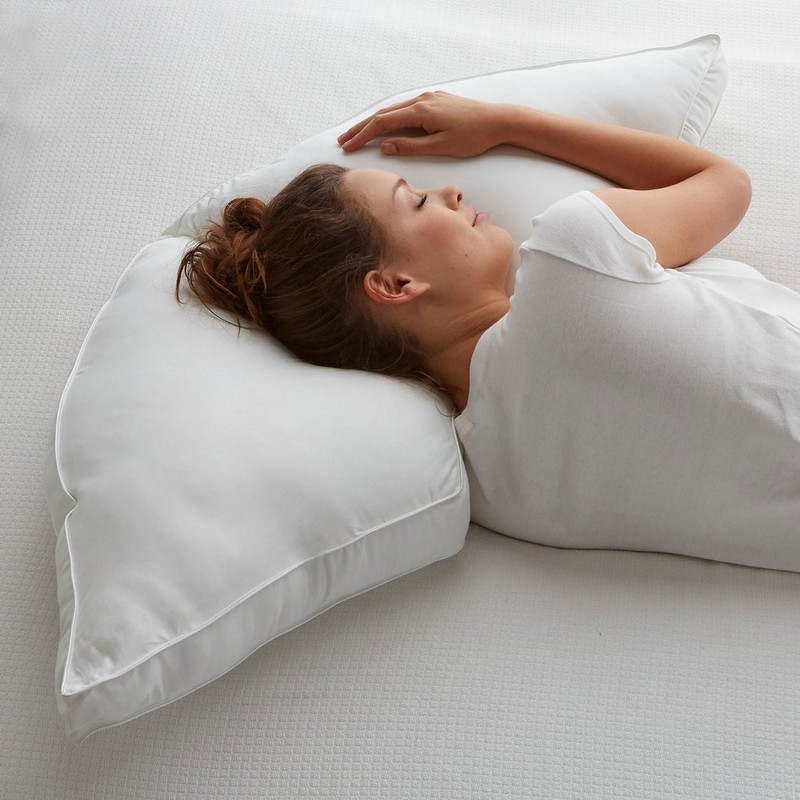 with a notch under the shoulder (ideal for sleeping on the side and for obese people);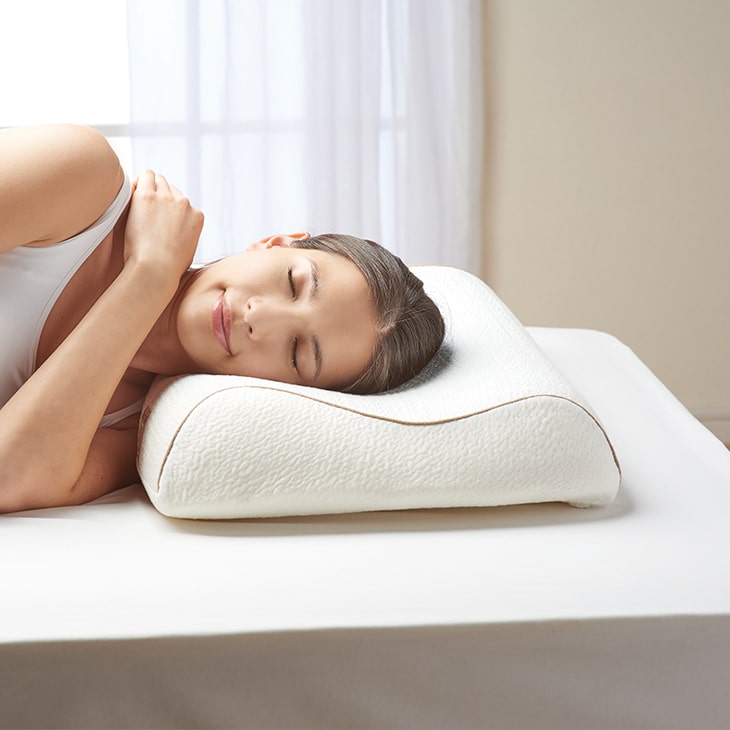 anatomical with a wave (has two rollers – for sleeping on the back and on the side)
Pay attention to the fillers.
The orthopedic pillow with highly elastic foam repeats the slightest shapes of the body, but it contains foam, which in many countries is not recommended to use because of its high toxicity.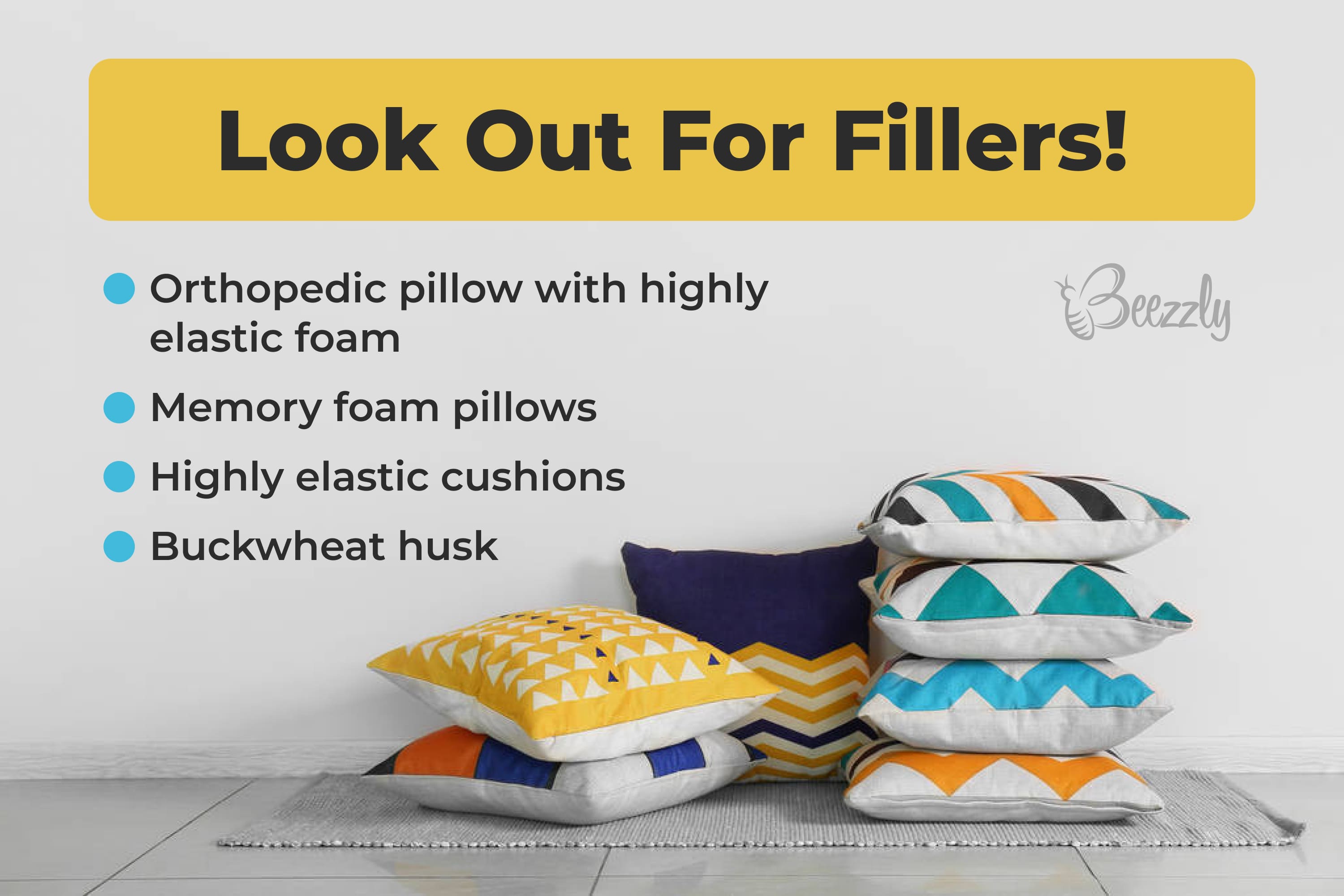 Memory pillows with memory foam are better, it is not worse than highly elastic pillows, but it can be made of both synthetic and natural materials. This kind of pillow with good care can serve you up to 10 years.
And, finally, the ideal material for the correct orthopedic pillow is buckwheat husks.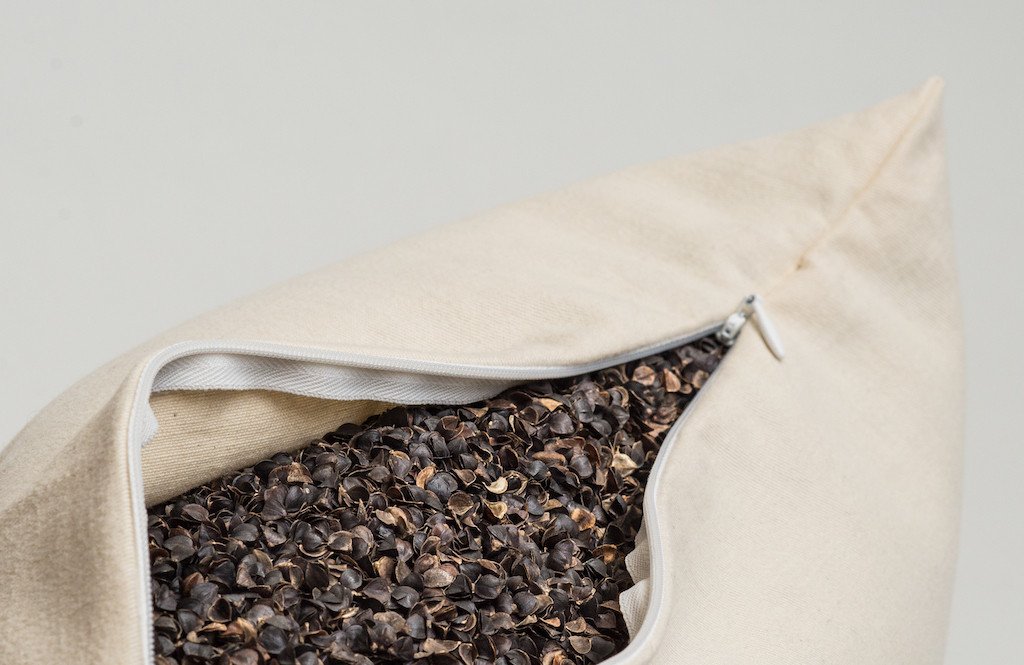 Buckwheat husks pillow ideally takes the body forms, it is easy to "adjust" to the movements of a sleeping person and at the same time is absolutely natural.
Buckwheat pillows should not have sewn rollers: to take the shape of the body, the husk must be freely poured.
Which pillow is better to choose for your bed – standard or orthopedic – everyone decides for himself, but if you are faced with the question of preventing osteochondrosis, the choice is obvious.
Only on a good pillow will you be able to fully relax, gain strength and get enough sleep, and on an orthopedic pillow, you will also get a therapeutic effect.