Haven't decided with your patio decor, do you need it, don't have any ideas? Welcome to our How-To guide. Turn your patio it into a comfortable and cozy place for parties and family vacations.
But be prepared: now guests will visit you much more often!
For city-dwellers, outdoor recreation is a rare treat. But to lay down on a patio with a soft drink after a hard day's work with a good view would be quite good.
Such a cozy place for Sunday
brunch
and dinner in the open air can be created even on a small backyard – for example, on an outdoor patio, which with minimal investment but with great patio decor ideas can turn into a memorable place for your summer guests.
Where to begin?
Build a reliable barrier
If a low brick wall or concrete slab is already installed on the patio, you can just leave it and change its color. But such a structure takes quite a lot of space and looks cumbersome – in contrast to the light, but durable metal lattice.
This kind of patio decor allows a maximum of light and air to pass through – however, it will have to be tricky to install.
Install a windowsill
On the selected base set a wide wooden window sill. You can order its manufacture according to individual sizes in the carpentry workshop or do it yourself from boards from the nearest hardware store.
Do not forget about a small ledge that will protect your drinks and flower pots from accidentally falling from the patio.
The brackets will help increase the strength of the sill with a large removal. In addition, the removable mechanism will extend the life of the structure – in the rainy and cold season, you can always remove the sill for storage in a dry place.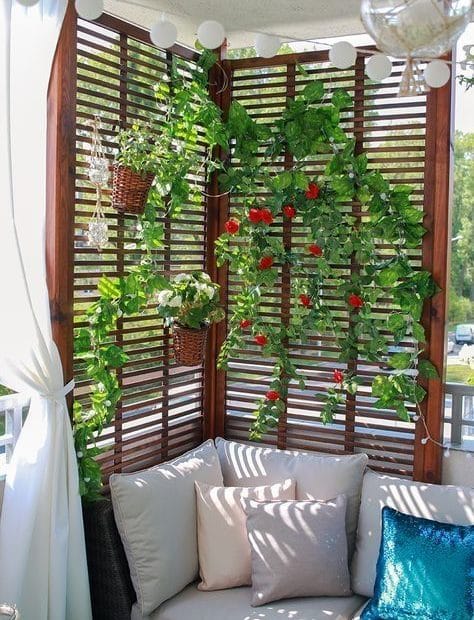 Polish the wood with sandpaper and paint with wood stain. Light colors look more natural and make the design visually easier. After the
paint is completely dry
, apply a special coating that will protect the wood from rain.
Your patio is almost done! It remains to acquire several bar stools and you can receive guests.
But before we add to the patio decor a bit of personality.
Getting started with decoration
Furniture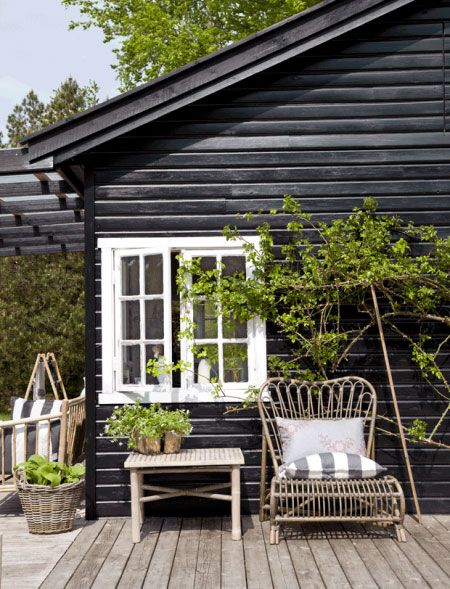 Of course, for the garden – and certainly from artificial rattan. The material is perfectly washable and tolerates temperature extremes.
Neither the snow nor the rain can destroy it!
Rugs and textiles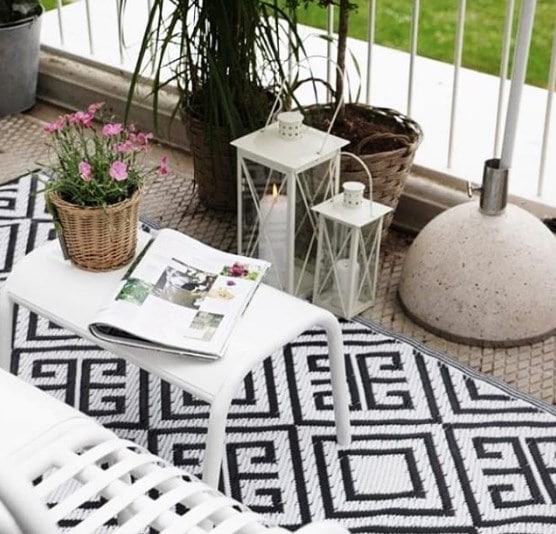 Nothing gives us as much comfort as carpets and other textiles. If you are confused by dust and dirt that can reach your patio from the street, choose products from jute or
coconut
coir.
These rugs are really practical and easy to clean. Several cushions on the chairs and bench – and the patio takes on a residential and stylish look.
Lighting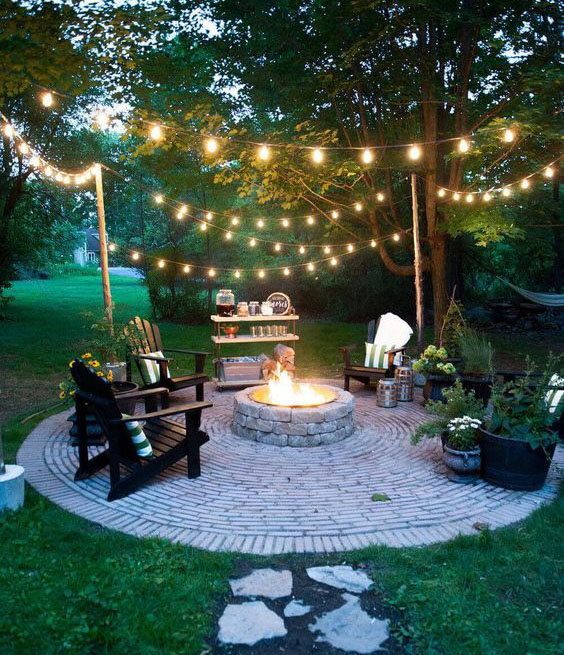 Garlands, lanterns, and candles in massive candlesticks will add mystery and romance to every outdoor patio. In addition, you absolutely no need to attract the attention of neighbors with bright lighting.
Flowers and plants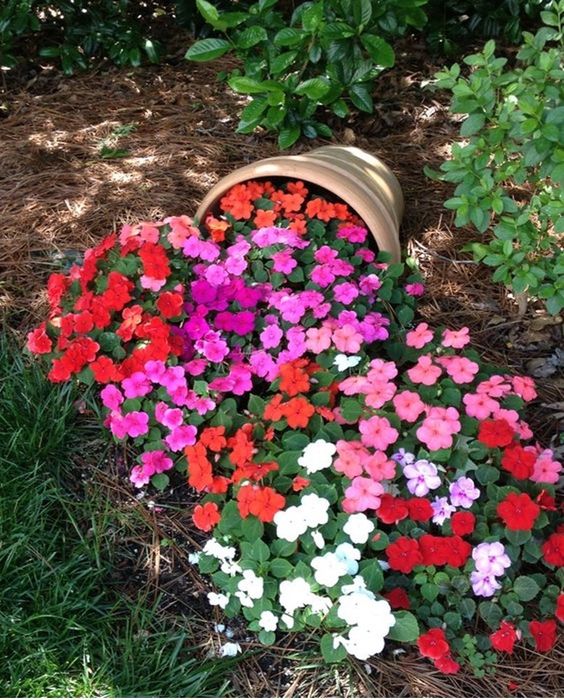 And more, more … Scouring vines will hide you from prying eyes, and fragrant petunias will help you relax and enjoy your rest.
If space remains, break a small garden, planting spicy herbs in pots. The air and the sun will do their work, and you get a good harvest of greenery to the summer table.