Lettering in home decor is a fashionable and rather simple idea.
Choose one of these stunning variants and make your home
trendy this year
and as cozy as it can be.
Scrabble
If you love home games like "Scrabble", you can make decorative letters on the
sofa cushions
.
Each pillow will become a game card with a specific letter and number on it. You will need stencils with letters, numbers and black paint for drawing on the fabric (or special markers).
Italicized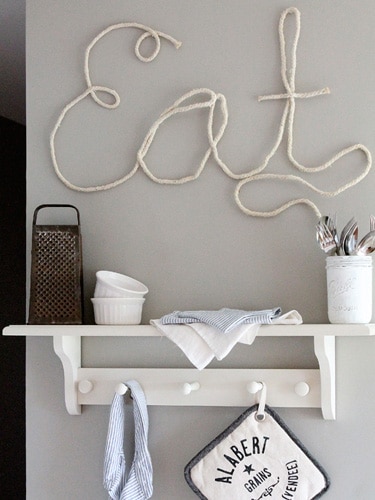 You can decorate an empty wall in the kitchen with a suitable motto, for example, "Time is now!"
Made of clothesline. On the wall, make a chalk inscription with a stencil. Dip the jute rope in a mix of white paint and
glue
and stick it onto the wall.
Flowers with a name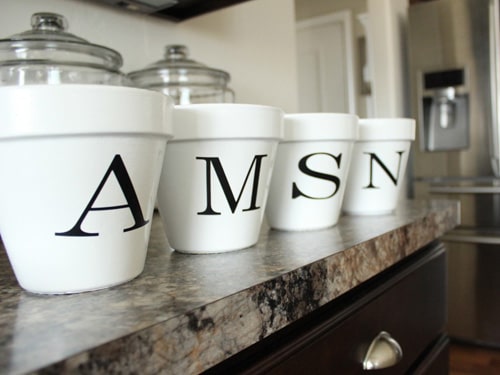 It is easy to make fashionable white ceramics with monograms from old terracotta pots.
Simply paint the pots white, and then take the stencil with the letters which representing the initials of all family. These pots can be placed on an open shelf in the kitchen or in a cabinet with glass doors.
Phrases on the steps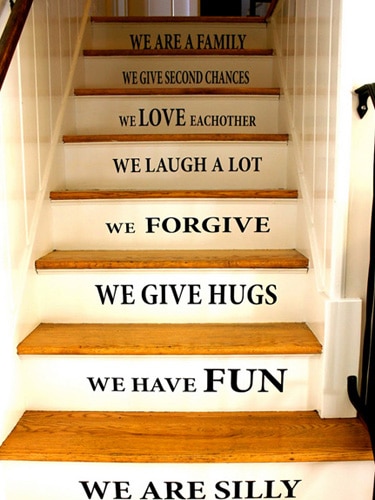 If you have a stairs at home or country house, you can decorate steps with letters, slogans or phrases that reflect the interests of your family.
For example: "we are very friendly", "we love guests". With these phrases, your little ones learn how to read. Phrases can be painted or cut out of paper, glued and varnished.
Declaration of love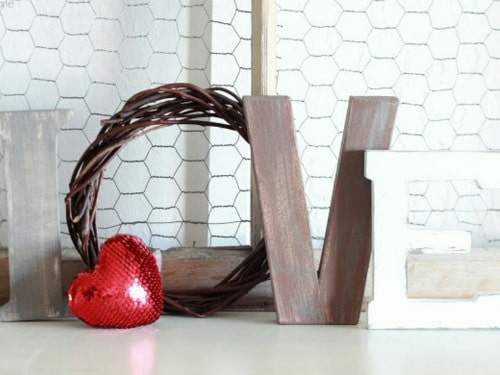 This letter home decor composition will help to express your feelings in a rustic style.
Typographic chair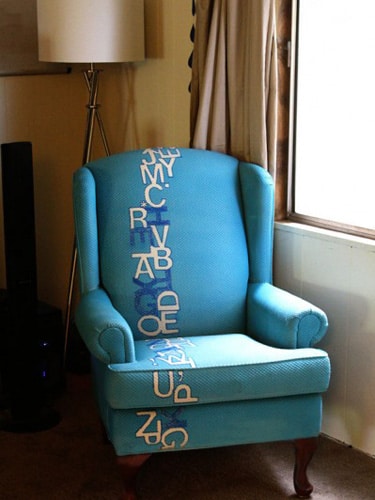 Revive the old armchair with an original alphabet lettering stripe, made right on the upholstery.
You will be helped by a stencil with carved letters and a can of paint with a spray. And then add the final accents with a contrasting color marker.
You are my sun!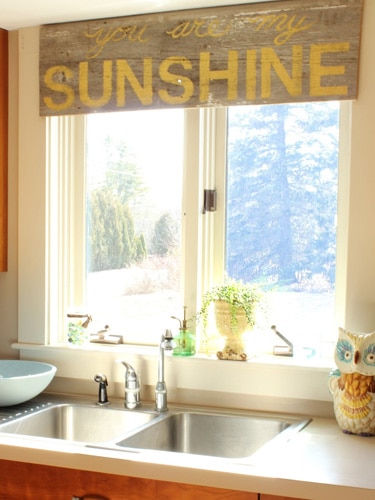 A stencil with these words, attached to the kitchen window instead of the pelmet, will light up your day as well as the sunlight streaming out of the window.
All you need to make it is an old wooden board, a stencil with letters and fixtures for hanging.
Golden letter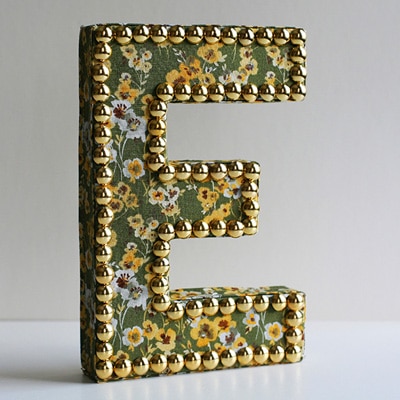 Brass nails for furniture upholstery will help to transform letters made of cardboard or wooden letters.
You can turn them into a vintage element of decor.
Cover the letters with a suitable cloth and attach brass nails with wide caps around the perimeter. Cut off excess fabric with scissors.
Jute wreath with a letter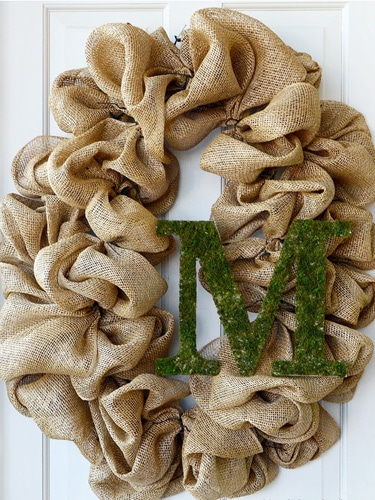 A wreath of gathered burlap is another fashionable idea for lettering in home decor.
It can be hung on the door and personified by a monogram. Make a letter out of plywood or wood and stick a green paper imitating moss on it. This will give your hallway a fresh spring look.
Yarn monograms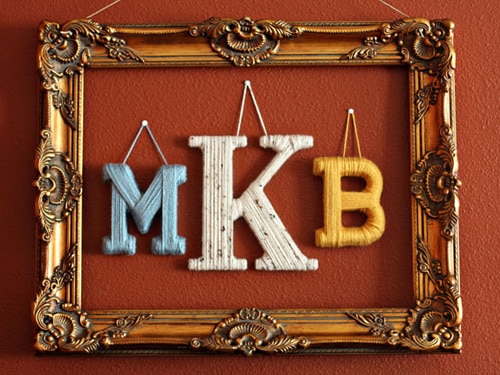 If you have a semi-antique ornate frame lying on it, use it to decorate the hallway or office.
Attach the frame to the wall, and inside it hang on the carnations printed letters of different sizes and colors.
Made them of cardboard and wrapped with wool yarn. Very impressive! In letters, you can classify someone's names.