Hair extensions are a great way to make your hair look awesome. They typically come in different colors and designs, as well as different lengths. This allows you to refresh the look of your chevelure without much effort.
But as you probably know, hair extensions are good on long hair mostly.
What if you are an owner of a very short haircut though? If you have been wondering about how to put extensions in very short hair, this article will surely be handy for you! We will tell you how to make extensions look real in short hair, and why hair extensions usually don't blend with very short haircuts.
We will also explain how to attach hair extensions correctly, and what types of extensions would be the best for short haircuts.
How to Hide Hair Extensions In Short Hair?
If you are thinking about attaching hair extensions while having very short hair, you might already face certain complications. And one of the most common issues that come with this task is the need to make extensions look natural after they are attached to your hair.
In addition, many of us would make mistakes even at the stage of selecting the type of extensions. See, it is essential to not only choose the fitting color of your extensions that will look like your natural one.
It is also important to pick the correct length of your hair extensions, as well as their type (clip-ins, lace extensions, etc.).
And of course, you need to be able to hide them as thoroughly as you can so that extensions blend organically with your natural hair.
Hide Short Layers with Hair Extensions! 😻✨
How to do that, you may wonder? Well, we will share a few life hacks with you below on that issue.
Cut Hair Extensions To Blend With Your Short Haircut
Blending your hair extensions with a short haircut is one of the simplest ways to hide them properly. Of course, at this point, you can say that anyone can cut hair, but we say that you need to be extremely careful!
To avoid any undesirable results, you should not make mistakes like cutting small amounts of hair, for example.
Also, following the correct hair cutting procedure is a must:
make sure that your hair is completely dry before you start the cutting process
take a wide-toothed comb and remove any tangles from the hair
place the extension properly on the head with short hair
once the hair looks shorter than the extensions, you can start cutting
find out the short layers of your natural hair. It will help you understand how much hair you need to cut
keeping the scissors in hand, slide them along while checking the short layers
We recommend you start cutting the hair extensions that you think are an issue. However, at this point, you need to be sure not to cut the real hair strands that are already very short!
Select A Suitable Color
It is lively important to select hair extensions that have the same color as your hair has right now.
For example, women with ombre or balayage should choose the same color of extensions that will blend with the ends of their hair harmoniously. Also, you should keep in mind that the hair extensions have to blend with the bottom of your hair strands more than with the top part.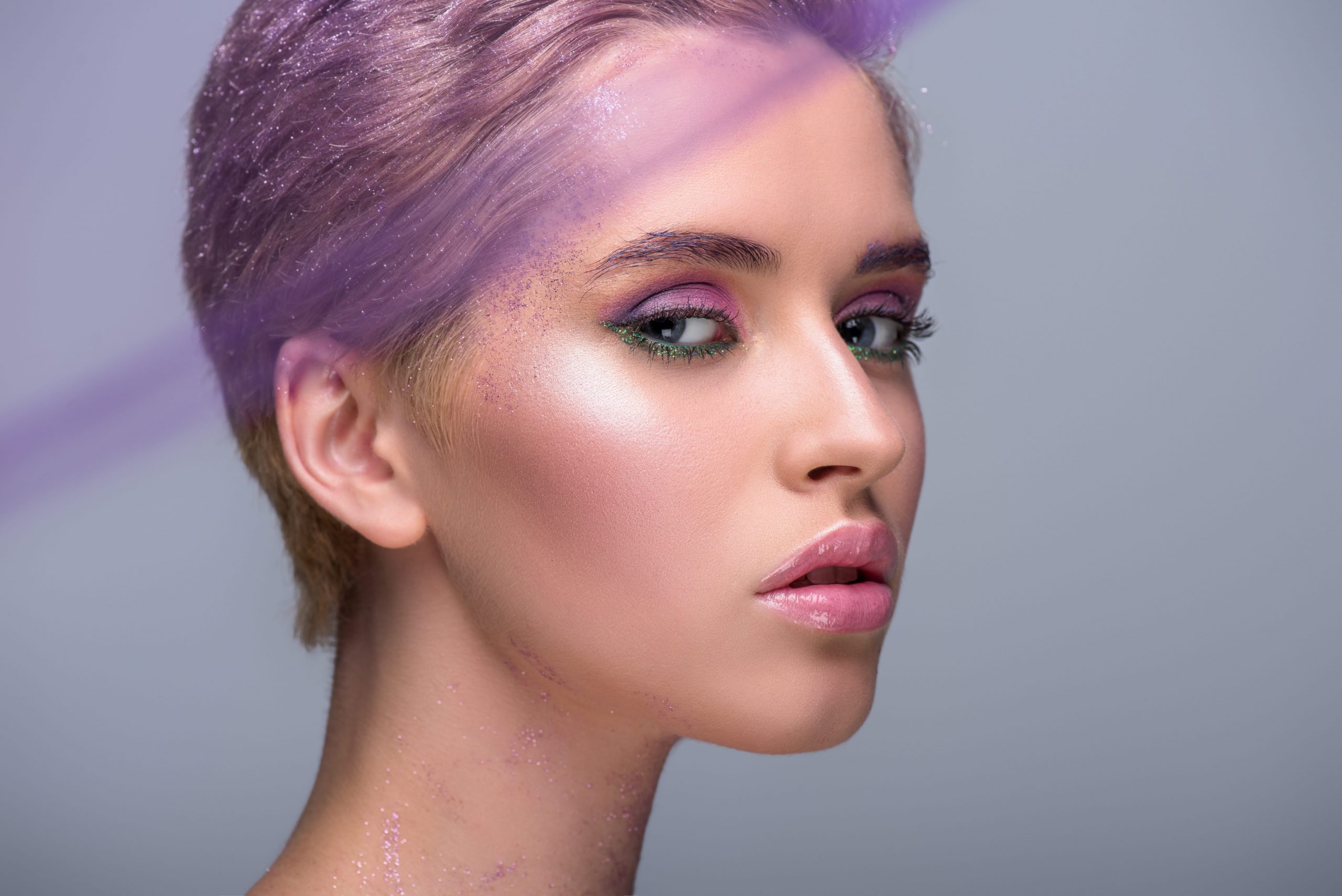 Consider Using A Heavier Weight Set
Finding the hair extensions set with the right weight is the most difficult part of getting extensions for very short hair at all! If you want your extensions to hold properly, you have to choose them with 220-gram extensive weight sets because many wefts will be required to hide extensions in very short hair.
Use a Wig
This is the easiest option you can use in order to hide extensions in a very short haircut. The wig is a 3D-shaped lace with the hair strands sewn or weaved in, which can cover the whole head.
So it is possible to wrap up your short hair with a lace or net hat and wear a wig with all the hair at a similar length! But even though you do not have to worry about the proper blending, wearing a wig can have a bad impact on your scalp and real strands if you wear it too much.
Curl Or Straighten The Extensions
No matter what your hair length is, you should consider curling or straightening your hair extensions. To do this, simply take a small part of the hair extension and blend them with natural hair strands. Then, start curling or straightening them together until they look real.
Short Curly Hair Extensions
The most obvious way how you can hide extensions in a very short haircut is to choose short curly hair extensions! You will save a lot of styling time first of all, and in addition, there will be much less need for you to get hair extensions cut in a professional salon.
Moreover, when opting for short hair extensions, you can easily switch between different hairstyles and adjust your appearance by choosing short curly extensions!
While wearing hair extensions, you will often see short edges that are showing up underneath them. This issue can be fixed by using a hairpin at the bottom of the hair. As an alternative option, you can get over the base by making braids.
No matter what option you stick to, always make sure the extensions are not seen by other people around you!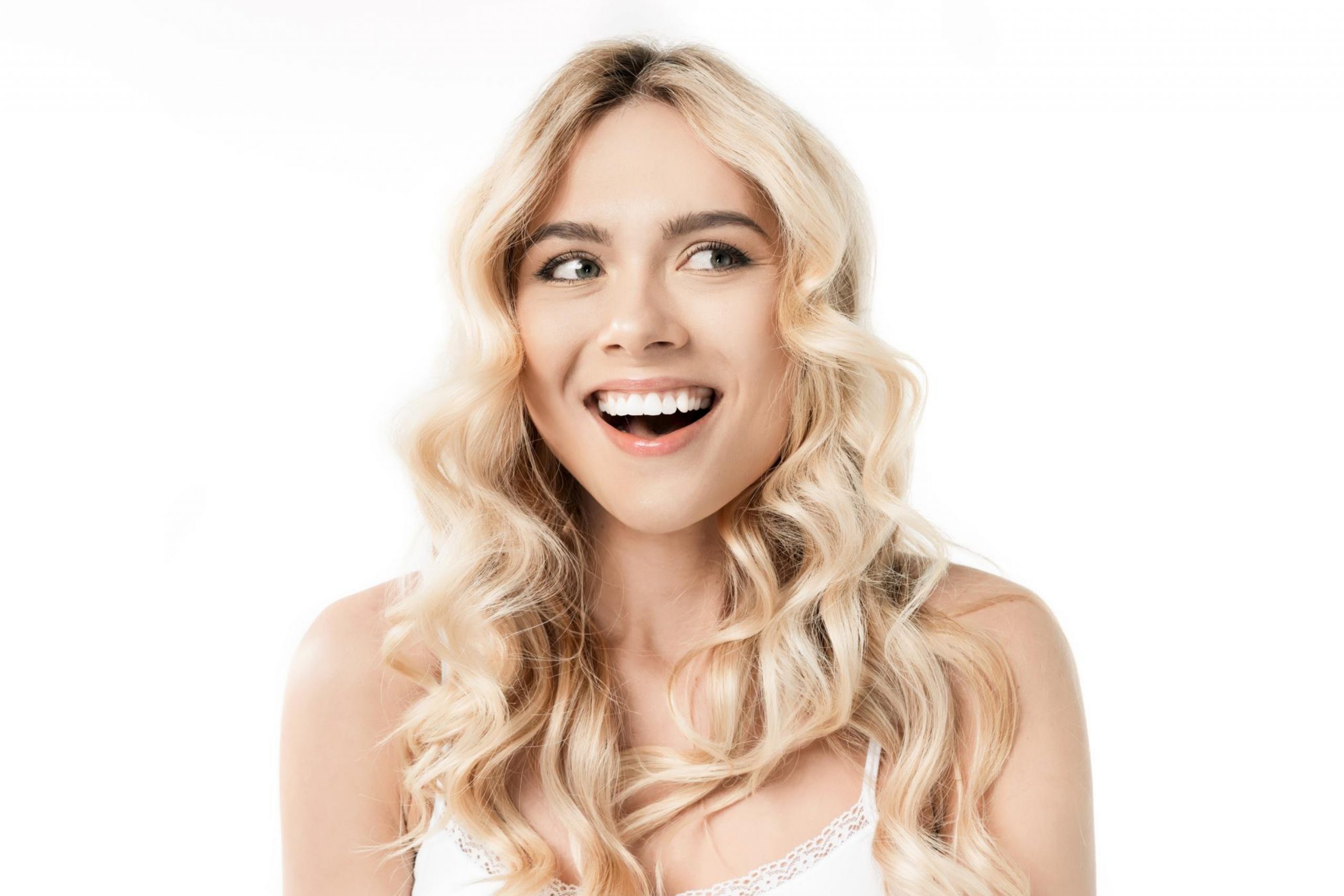 Make A Braid
If you notice ugly and unattractive layers underneath your hair extensions, try to hide them by making braids.
Start by cutting the hair around your ears
Then, make a braid you want and pin it properly to the head
Braids can be a really good option for two reasons. First of all, they can help you move freely without the need to touch the hair and hide the layers all the time. And second, your hair extensions will look very natural when in braids.
Why Do Extensions Not Blend With Short Hair?
This is quite a frequently asked question. And the answer is on the surface. See, hair extensions are mostly created for those who want long hairstyles. If you have a short haircut, then adjusting the extensions can become quite a challenge.
Hiding the extensions and making them look natural in short hair needs quite a lot of effort and time.
Moreover, you will most likely face issues even while purchasing hair extensions for very short hair! So below we collected the handiest life hacks on how to fix that.
Consider How Heavy And How Long They Are
Firstly, you should consider the length and weight of the hair extensions you want to get. Most women tend to choose an incorrect weight for their hair length and hair type. As a result, they can't get the desired hairstyle.
This is why we recommend you wear the hair extensions while purchasing them to take pictures to understand which extensions look more like natural hair on your head.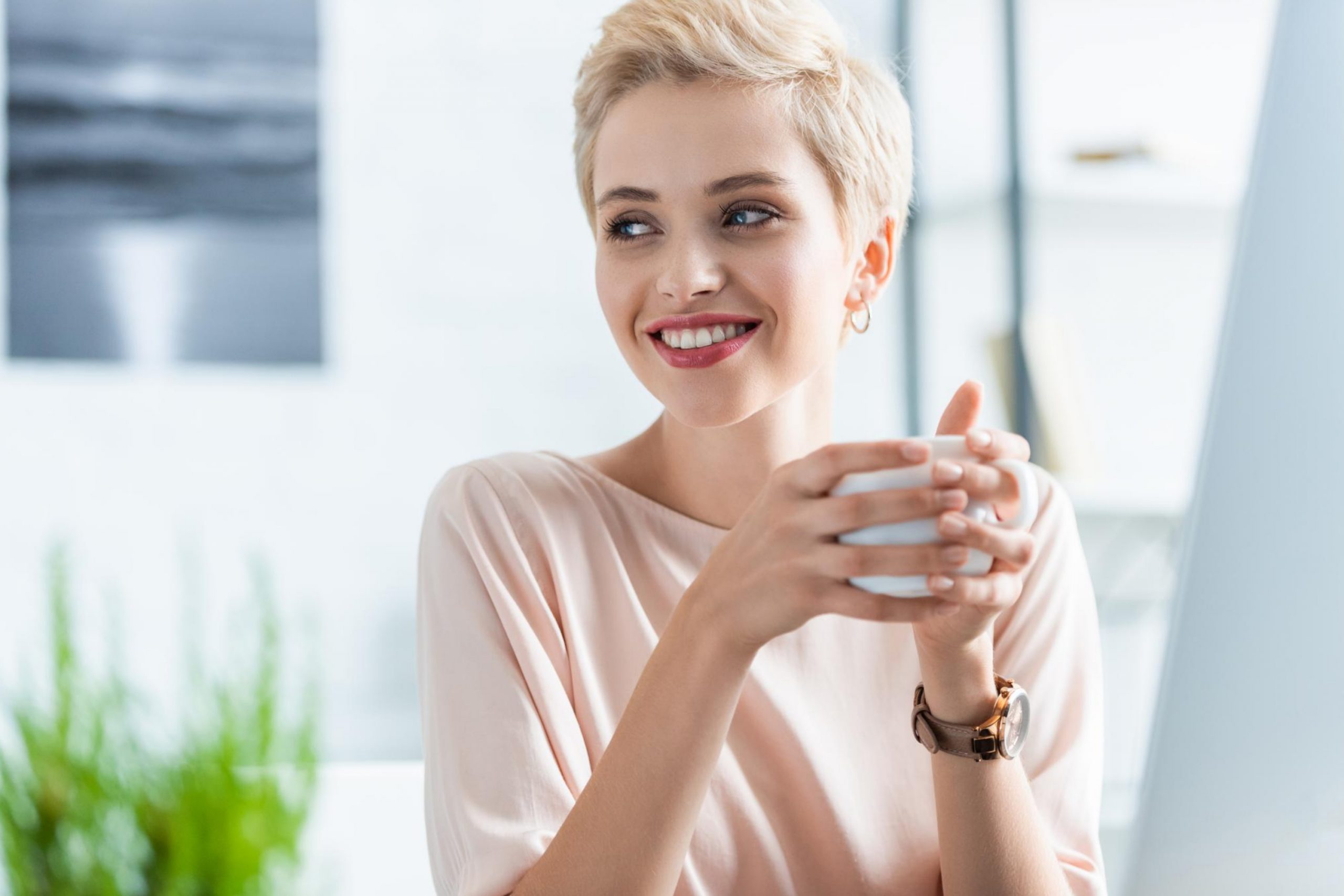 Try Them On
Before finding out how to hide extensions in very short hair, you should choose a hair system that appears natural and blend easily. Keep different hair extensions to match short hair. Additionally, one needs to ensure hair extension color is exactly like their natural hair. Clip-ins and tape-in extensions are a common choice for women with very short hair.
Choose the Correct Set
If you pick a lighter set, then the hair extensions will appear unnatural after it has been clipped in. Also, you won't feel comfortable while wearing the extensions. You can do online research to find out which set suits very short hair. Let's find out the best ways to hide hair extensions in short hair.
Like this, you will definitely be able to pick the most fitting hair extensions that will suit your hairstyle and hair length ideally.
What Are The Best Extensions For Very Short Hair?
As you probably know, there are several different types of hair extensions on the market today. Each of these types is attached differently, and this is the reason why not all of them will fit your short haircut. So it is good to know what types of hair extensions will be the best for your particular haircut.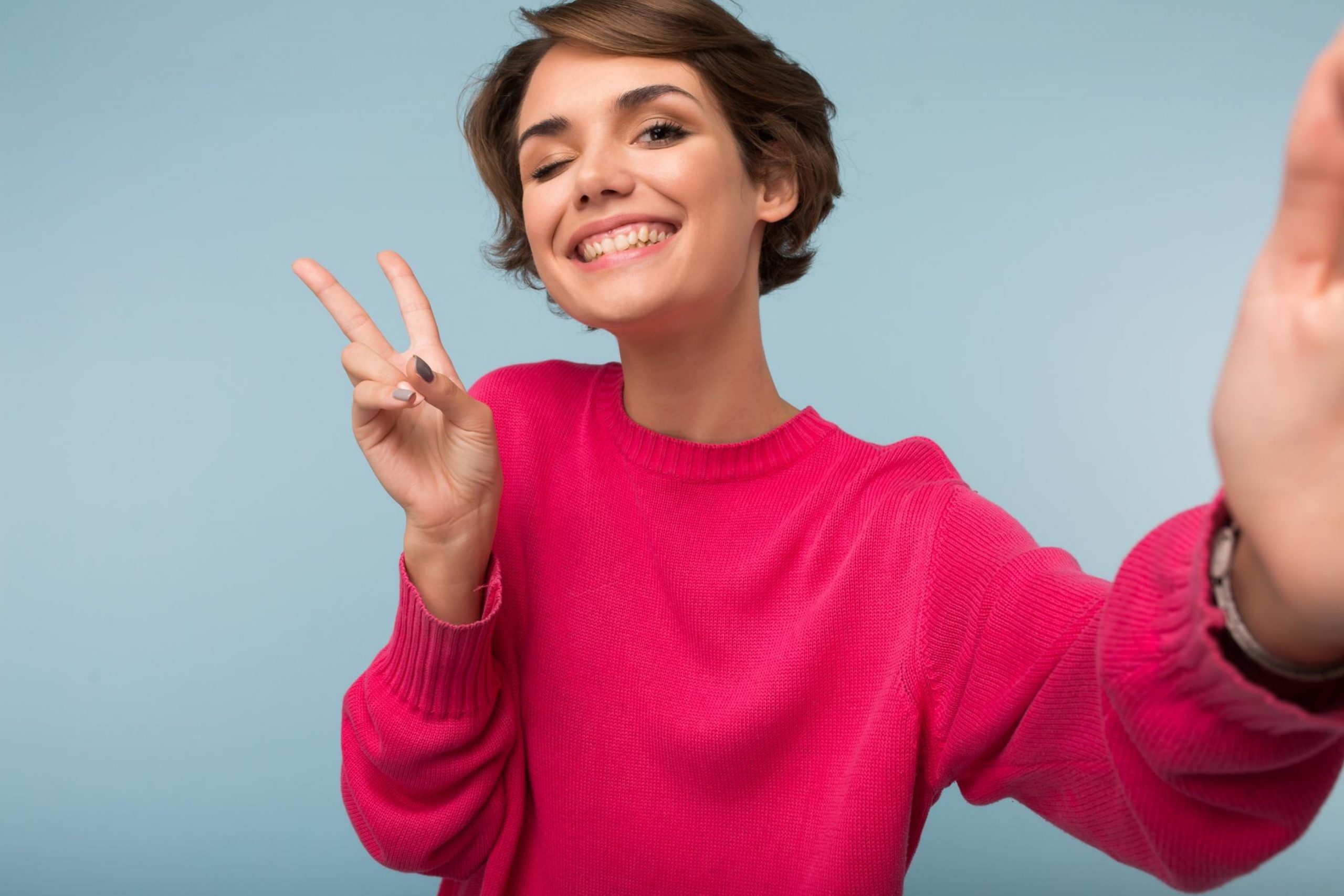 Clip-In Hair Extensions
This type of hair extension is a product in which the strands of hair are braided together and secured with tiny clips at the root. These clips are needed for securing the extension to your head, as well as for changing the position of your hair.
This is one of the most popular hair items for short hair due to its convenience. In addition, you can reuse this hair type several times ( of course, in case it is kept in good condition).
Tape-In Hair Extensions
This type of extension has fewer strands on each bundle in comparison to the clip-in alternative. This amount of hair is uniformly applied to tape sections in a certain pattern.
This type of hair extension does not require heating and you can apply it immediately to little clumps of natural hair. This is one of the most secure sorts of hair extensions for your head, but unfortunately, it has one huge downside: you cannot reuse it.
Tip Hair Extensions
I tip and U tip extensions are the two types of hair extension tips. In this type of extension, a small amount of hair strands is usually held together by glue. If you choose this option, it is crucial that you get this hair extension type applied by a professional!
The link between the hair extension tip and the natural hair will be melted by the high temperature and then implanted. This is why you must be sure that the procedure is done by a professional! If you attempt to do it yourself, chances are that you harm your scalp.
Also, you need to keep in mind that, just like tape-in hair extension, this type of extensions can also only be used once.
With the information about the most common types of hair extensions, you will better understand which one might be the most suitable for you depending on how often you are planning to use them, and how easy you want them to be applied.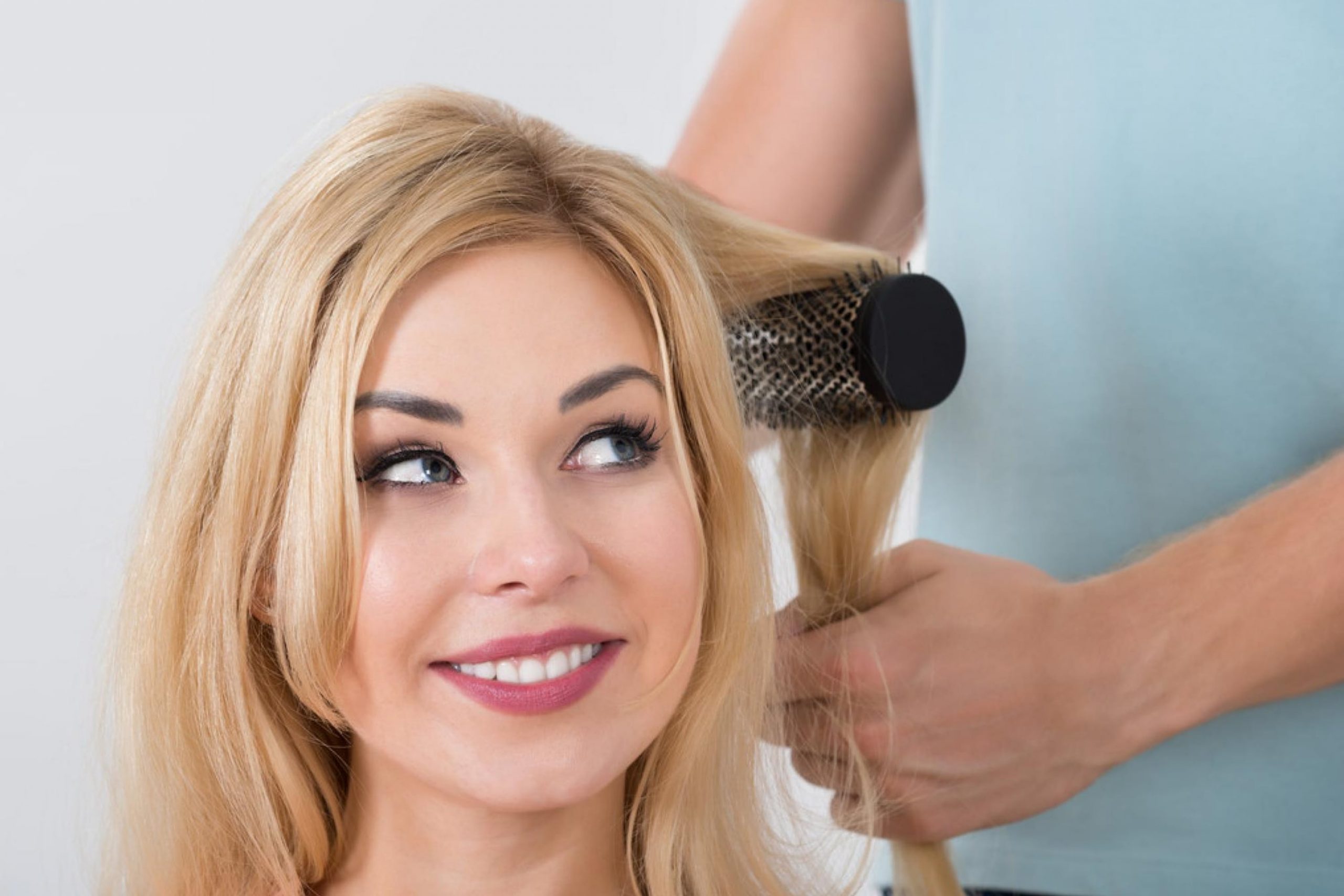 How to Put Hair Extensions In Short Hair?
It is recommended that you attach hair extensions in a salon since this procedure must be performed by a professional. However, it does not mean that you should not be aware of how to do this correctly. Like this, you will at least understand better what exactly your hair specialist is doing at the moment.
So in order to attach hair extensions correctly and make sure that they hold on longer, consider the following steps to be made:
Thoroughly wash your hair to have a clean scalp, as here is where the hair extensions will be put.
Before you attch the extensions, you need to make sure your hair is fully dry.
Smooth your natural hair against your scalp. The flatter it is, the better the extensions will look.
Before adding the new hairstyles, place and adjust them. Unlike a wig, the extensions only cover a portion of the head.
Use a light cleanser to remove any oil or stickiness from the skin around the application area.
To create a barrier between the adhesive and the head skin, spray the scalp protector.
Like this, you are now aware of what steps should be taken if you want to have properly attached hair extensions.
So, this is all that we wanted to share with you on the subject of hair extensions today. Now you know how to hide hair extensions if you have a short haircut (e.g. pixie), and what types of extensions would be the best for you in this case.
Frequently Asked Questions
⭐How much do hair extensions cost to be applied?
The average cost of good non-permanent hair extensions is between $200 - $500. Such as halos or clip-ins. Professional permanent extensions usually range between $600 - $3000.
⭐How long do hair extensions last?
Clip-in extensions average life span is 3-6 months to well over a year. Tape, weave and fusion hair extensions average life span: 3-6 months but with great care can last longer.