If you dye your hair frequently enough, you definitely heard an expression that sounds like a "bleach bath for hair". Probably, you were wondering what it is and what it is used for since due to the presence of the word "bleach", it is clear that this technique or procedure is supposed to remove the natural color from one's hair.
So today we would like to cast more light on this subject. Read this article to learn what a bleach hair bath is and what it is used for.
Also, we will explain how to make a bleach bath for hair at home. Except for a DIY bleach bath recipe for your hair, you will learn what pros and cons it has and what exactly it does to your hair.
Like that, you will be aware of the basics of this procedure, as well as the specifics of its work.
It will help you better understand whether you might need to bleach bath your locks and what alternative procedures might be more useful for you depending on the condition of your hair and your goals.
Hair Bleach Bath. What Is It?
As you surely know, bleaching is not only very effective in color stripping but also very damaging, especially if you expose your hair to this procedure regularly. But what if you want to get back to your natural color or shift to another fabulous hue? In this case, what is called a hair bleach bath may become handy.
Hairdresser reacts to 'bleach baths' gone wrong
A bleach wash (bleach bath) or bleaching shampoo is a type of hair treatment that is used for stripping the color from your hair strands. This method involves soaking your hair in diluted bleach to get the desired effect.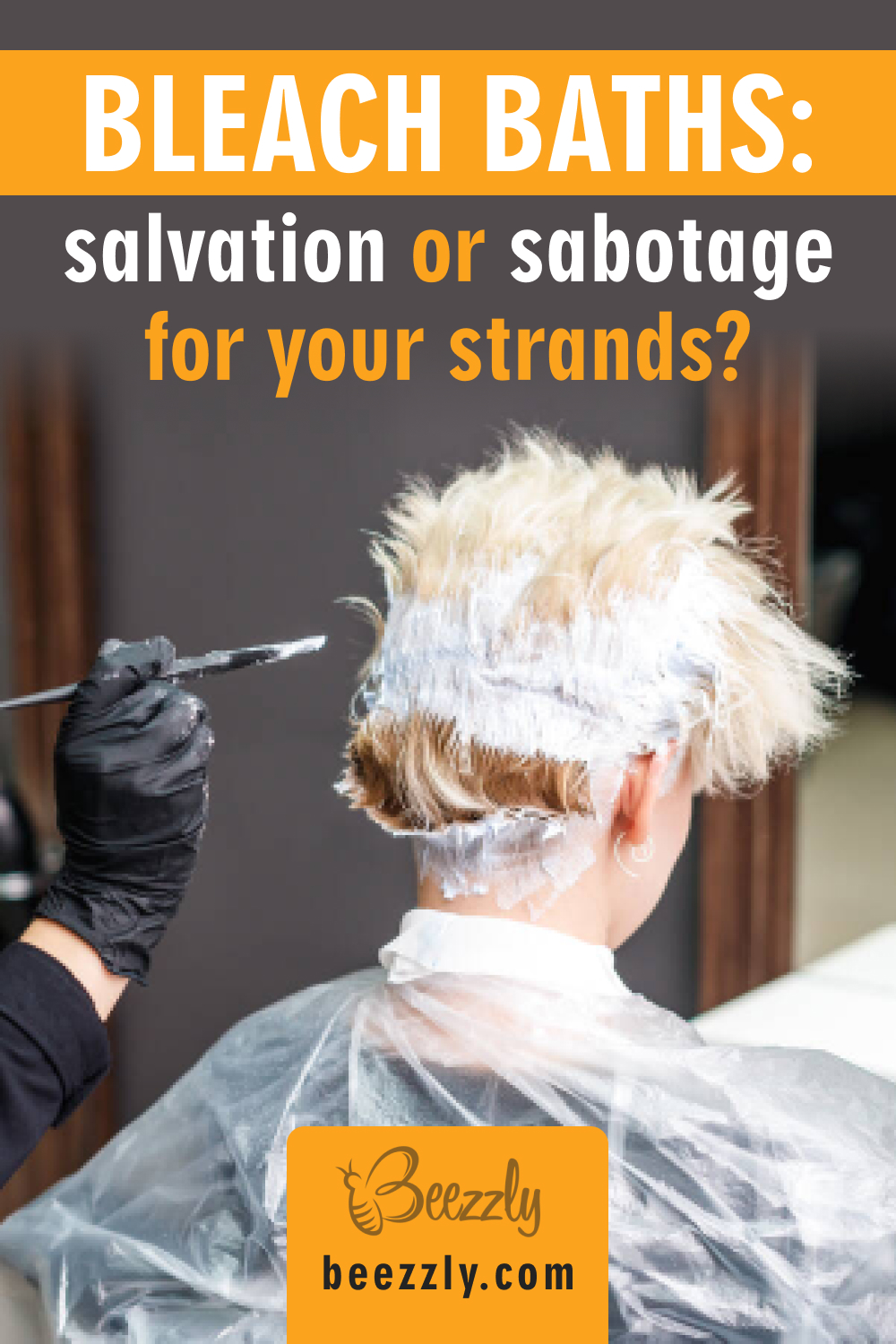 Sound pretty familiar, doesn't it?
At this point, experienced hair dyers may ask: what is the difference between a bleach bath and regular bleaching if both use bleach? Well, there is quite a significant distinction in fact!
See, the bleach bath technique is using hydrogen peroxide, but not in its pure form. It uses this chemical mixed with some shampoo.
This approach allows you to still lighten your hair color but skip an actual bleach process that would be otherwise done at a salon. So the point is that you get your hair lighter, causing less damage to it.
Now that you know the very basic description of the procedure, let's dive in and see how exactly it works and what it does to your hair. In addition, we will share a DIY bleach bath recipe with you soon!
And of course, you will learn about all its pros and cons so that you could figure out whether this procedure is suitable for you in particular.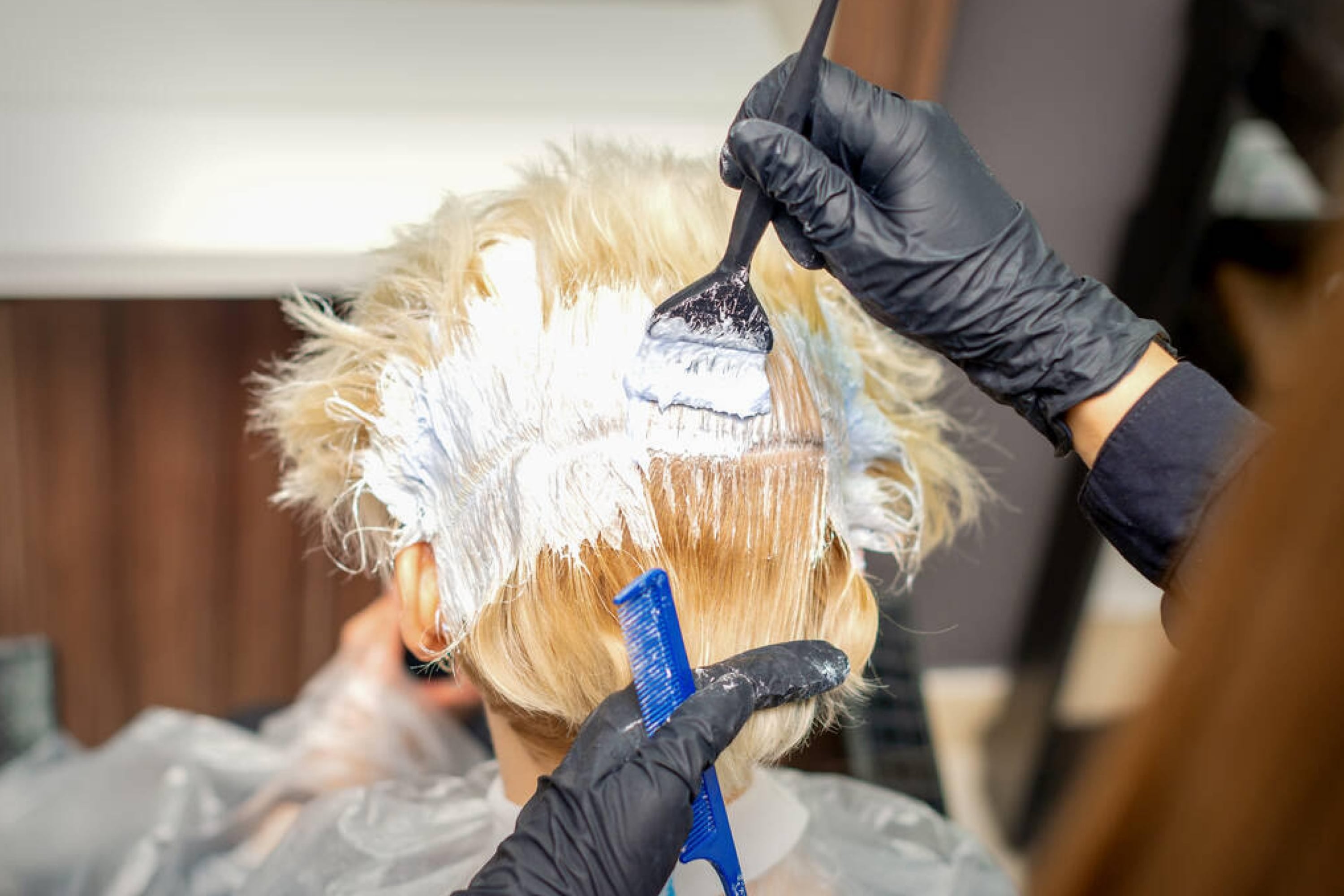 What Does a Bleach Bath Do For Hair?
As we have already mentioned above, a bleach hair bath does the same to your hair as a regular bleaching procedure. It removes the current color from your tresses, making your hair lighter than it is now. Bleach bathing is also a gentler way to lighten or lift out stubborn, darker pigments from your hair.
Also, this procedure is done to remove any leftover dye, which can be handy if you want to get rid of unwanted tones. So basically, If your goal is to remove hair dye from your mane, bleach bathing it is one of the most gentle ways to succeed and keep your hair unharmed.
By the way, this is the reason why folks often opt for bleach bathing if they already have weak or damaged hair due to frequent previously done bleaching or any other issues.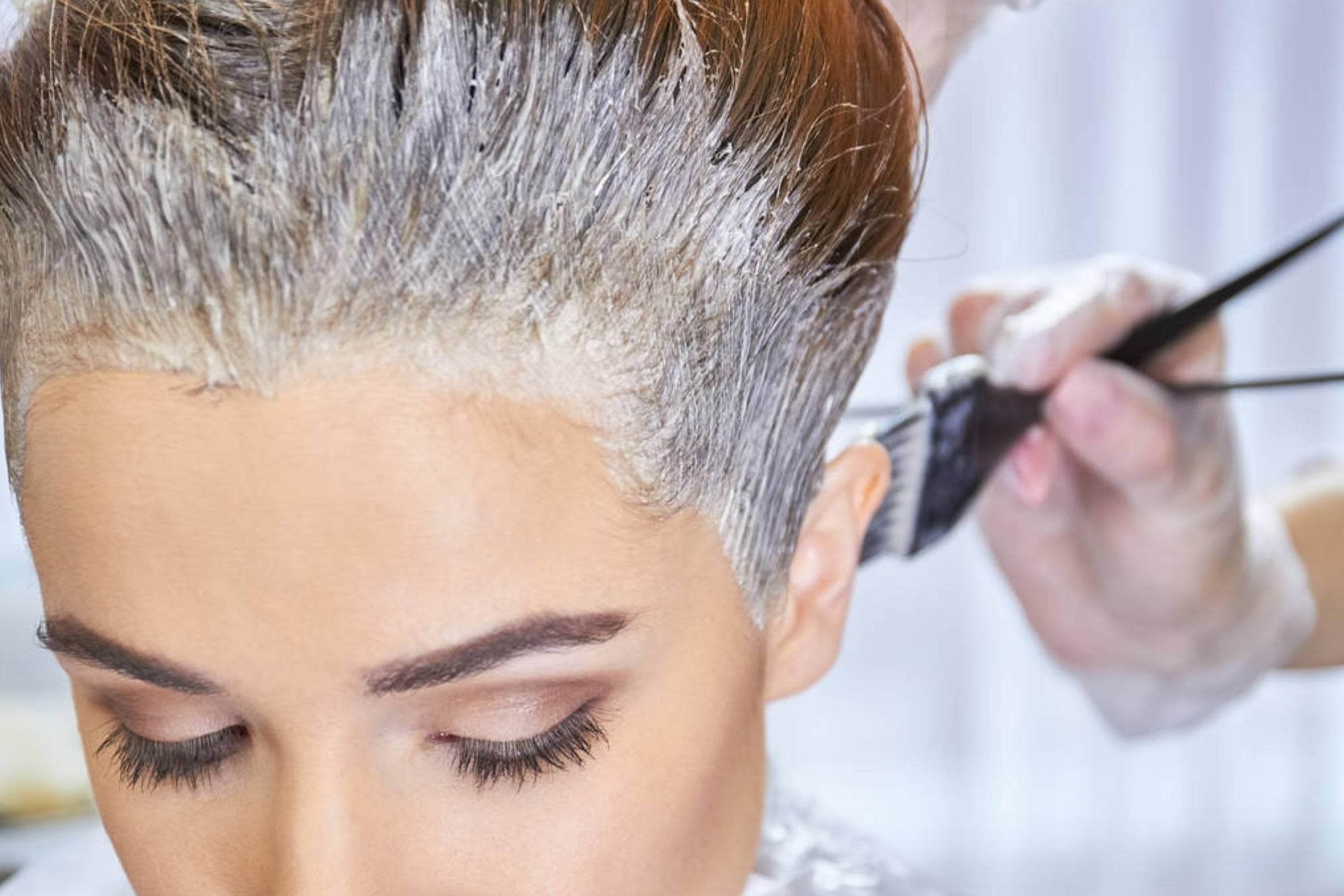 How Much Will a Bleach Bath Lighten My Hair?
This is a common question that comes from those who have never done this procedure before. We all know that bleaching can strip our hair of even the darkest color. But can bleach bathing do the same? Well, not quite.
See, due to the fact that bleach bathing uses bleach mixed with shampoo, this procedure is less potent than regular bleaching. This process will lighten your hair of course, but maybe not as much as you expected. It means you should not expect a wow effect after the very first use!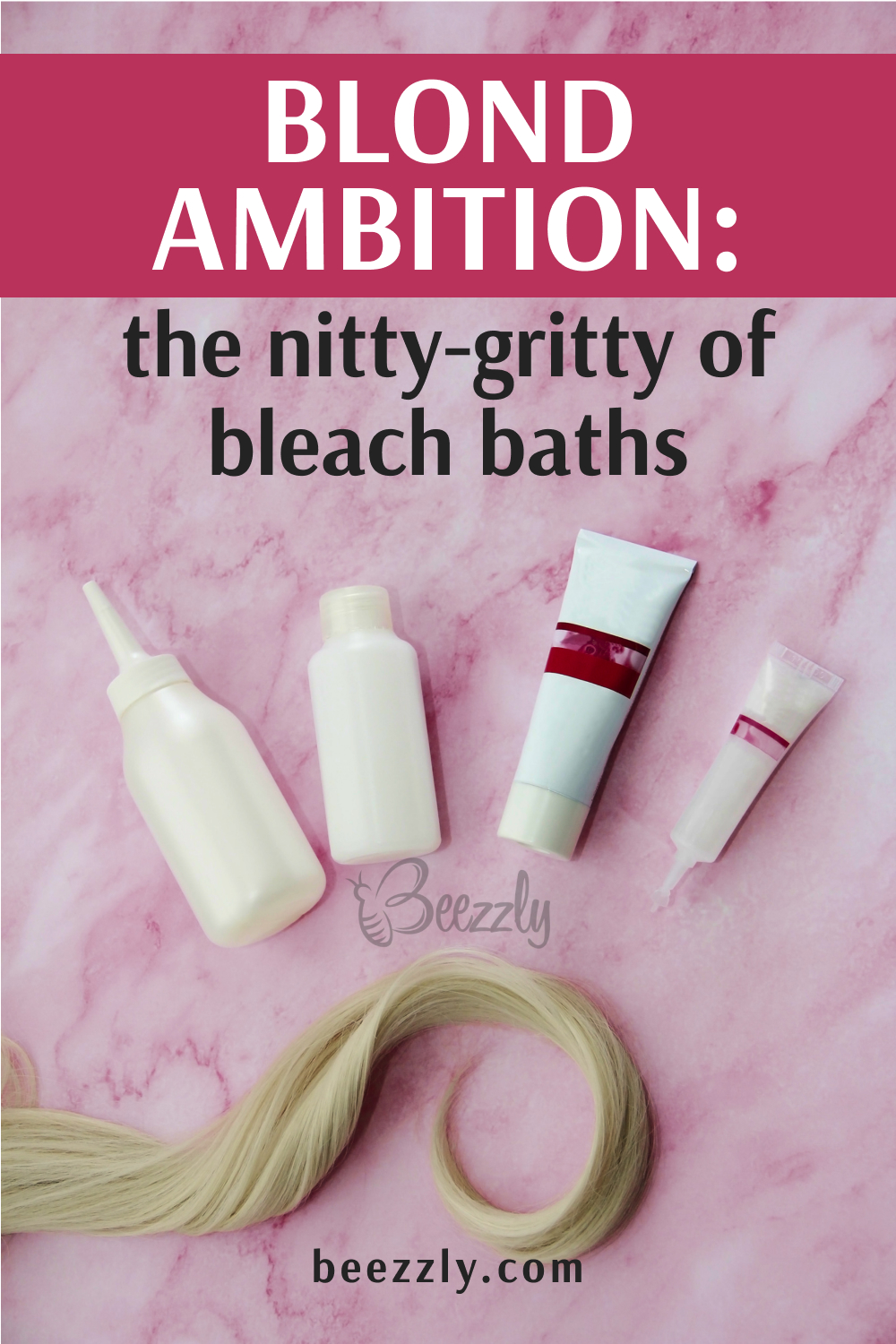 Bleach bathing will only lift your hair color by 1-2 levels. Due to the specifics of the procedure, it is basically a much gentler and slower process that removes unwanted hair color one shade at a time. Your hair will be getting lighter gradually.
So if you want to, let's say, remove the toner from your locks, slightly lighten your hair, or remove hair dye, bleach bathing will help you with that.
You should also consider this procedure if you have weak or damaged hair. But if your goal is to bleach dark hair or go bleach blonde or even platinum, regular bleaching is your only option!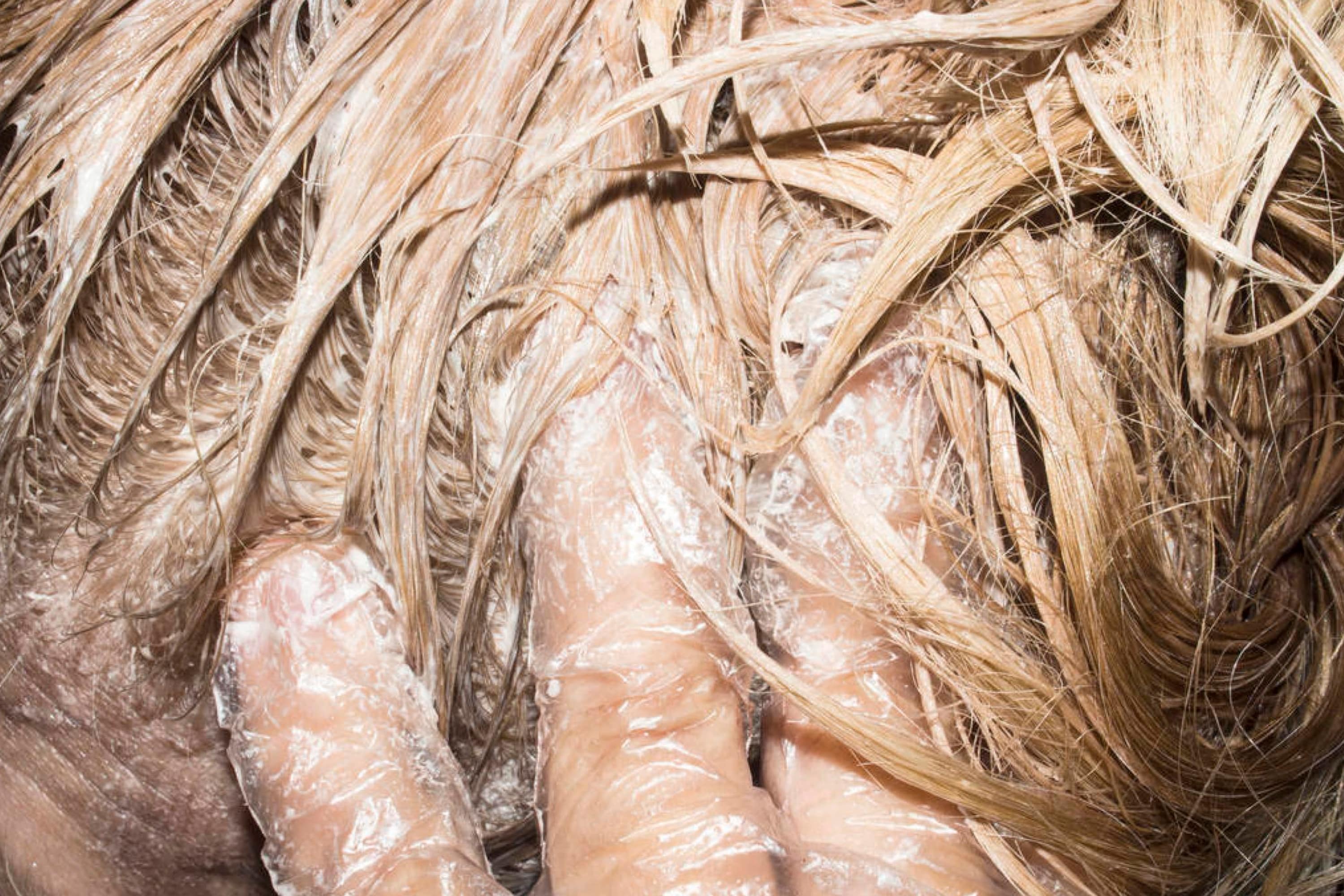 How to Prepare a Bleach Bath For Hair Yourself at Home?
The good thing about a bleach bath hair recipe is that it can be easily done by yourself at home! Since this procedure is less harmful than regular bleaching, it is not mandatory to do it at a salon.
Bleach Bath! Done the RIGHT way!
So what exactly do you need to mix in a bleach bath recipe?
The ingredients you will need for your bleach wash recipe are easy to get and they are not expensive (which is another benefit of this procedure). To prepare your homemade bleach bath, make sure you get all you need first of all:
Bleach powder
Developer
Shampoo
The shampoo is the ingredient that actually makes this process a bath so don't skip it! Also, make sure you get the gentlest shampoo you can find!
The bath already has a harsh component which is the bleach, so you don't need to add even more to it! With the help of shampoo, you will dilute the strength of the bleach powder, making it gentler for your hair.
Once you have got all the right ingredients, you simply need to follow a few easy steps to lighten your hair!
Mix equal amounts of bleach powder and developer. Depending on the length of your hair, you might need up to 50ml
Next, add enough shampoo so that the amount of liquid is doubled
Stir your mixture thoroughly to blend the ingredients together
There is one handy tip you should keep in mind though.
Never use purple shampoo for making a bleach bath! See, if you use this shampoo, the peroxide will simply "eat" the purple pigment and dilute the color! As a result, your bleach bath will have no effect whatsoever.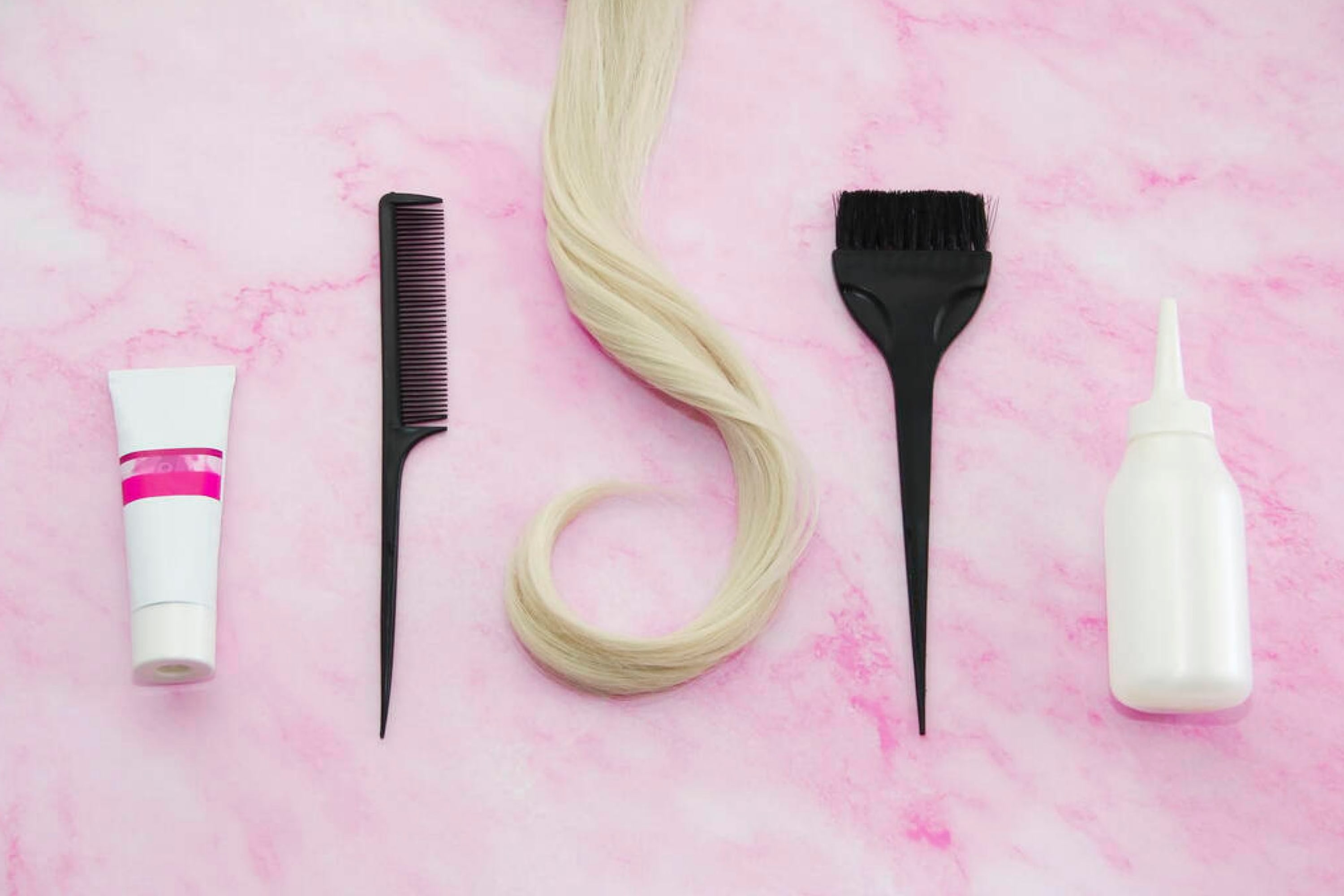 How to Bleach Bathe Your Hair?
Ok, so now you have a recipe to make your own bleach bath. But how do you apply it correctly? Well, there are certain nuances that should be taken into consideration before you start. First of all, you need to get ready properly:
Remove any excess product from your hair with clarifying shampoo to avoid interfering with the chemical composition of the bleach solution
Leave your hair wet
Apply Vaseline to your ears, nose, and eyebrows to protect your skin from being burned with bleach
Put on old clothes and open the windows in a room where you will be bleach bathing
After you are done with preparations, you can proceed with the bleach bathing itself.
Wet your hair with cool water and towel dry it since it should be damp but not dripping wet
Put an old towel around your shoulders to protect yourself from accidental splatters of bleach
Apply the bleaching wash to your hair starting at the bottom or tips of your hair and working your way up to the roots. Wear latex or rubber gloves when doing this
Clip your hair up and put a shower cap over it to make the bleaching process quicker
Let the bleaching bath sit on your hair from 7 to 15 minutes (but no longer than 30 minutes) to let it work
Once you get the color you need, wash the bleach bath out. Also, if you are planning on dyeing your hair afterward, do not use conditioner
How do you know how long exactly you should keep a bleach bath on your locks?
Here is a brief guide for you:
If your hair is already bleached, let it sit for 7 – 10 minutes
For removing a dark dye, keep it for 10-15 minutes, but no longer than 30 minutes in total!
If you decide to use 30 or 40 vol, don't let it process longer than 7-10 minutes
With this in mind, you will be able to successfully and safely bleach your hair at home using a safer and gentler technique.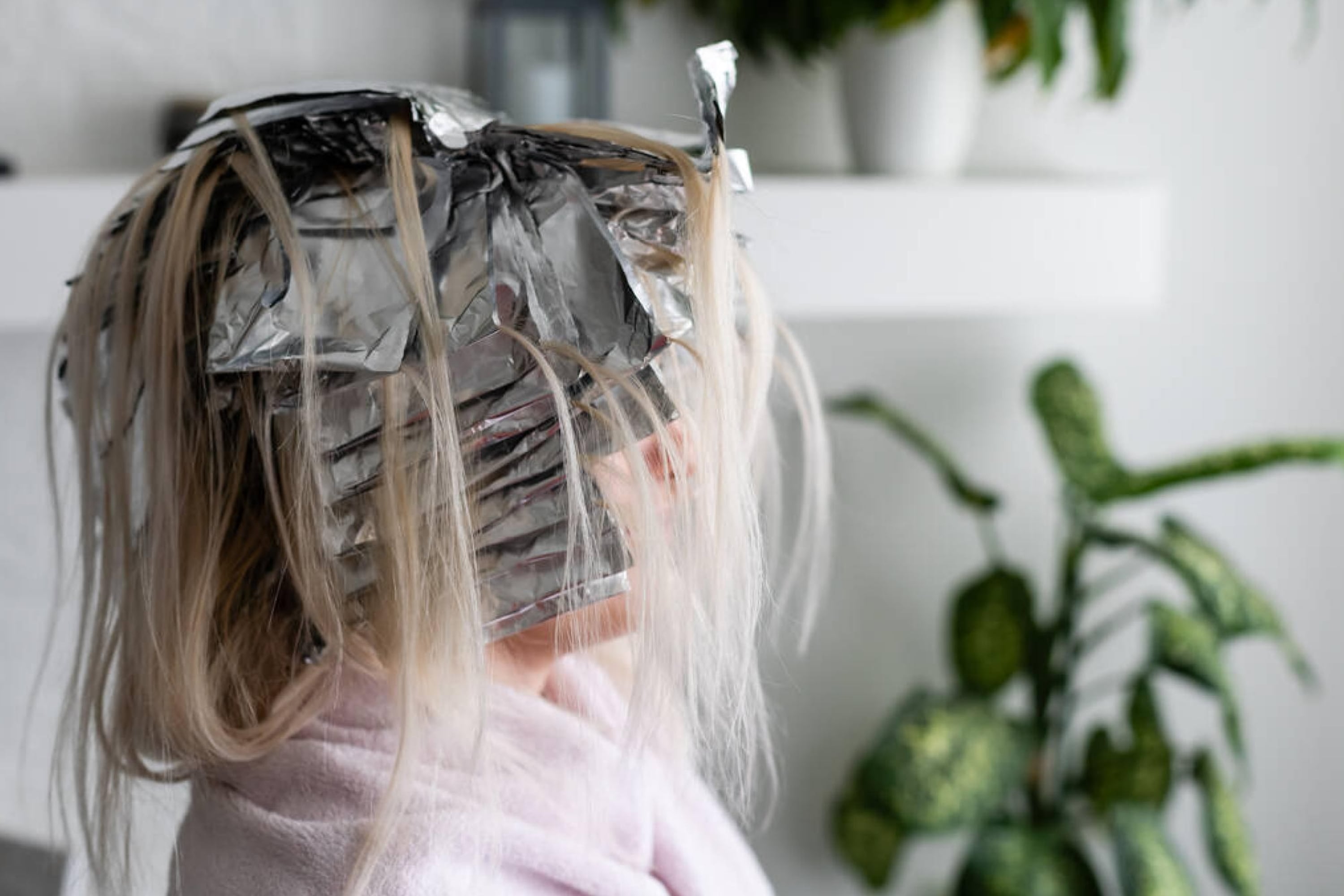 Bleach Bath For Hair. Pros And Cons
It may seem that bleach bathing is all about benefits. However, this color-removing process also has certain downsides if you may call them so. As for the pros that bleach bath has when used on hair, they are obvious:
This method is not as damaging as using full-on peroxide due to the use of weaker chemicals that are diluted with water
If you have a sensitive scalp or suffer from skin conditions like atopic dermatitis, this is a safer solution for your skin
This is one of the most gentle ways to remove dye from your hair
It's easier than the regular bleaching process because it starts working quickly
Bleach bath washes away easily with shampooing
It is easy to use since the process is similar to normal shampooing
Bleach baths can be used as often as you wish
It has no side effects
It's easy to do at home even if you have no experience
Nevertheless, there are also a few nuances that you might take as downsides:
This process will need repeated application depending on how dark/light you want your final hair color to be
You need to take into account that processing times can vary
Bleach bathing only lifts your hair color 1-2 levels
Well, now you are more aware of the color-removing procedure called bleach bathing. You learned what it is and how it is done.
Also, you figured out why it is considered better than regular bleaching and what categories of people might benefit from this procedure. In addition, now you have a detailed guide on how to bleach-bathe your hair should you decide to get lighter or remove the toner from your mane.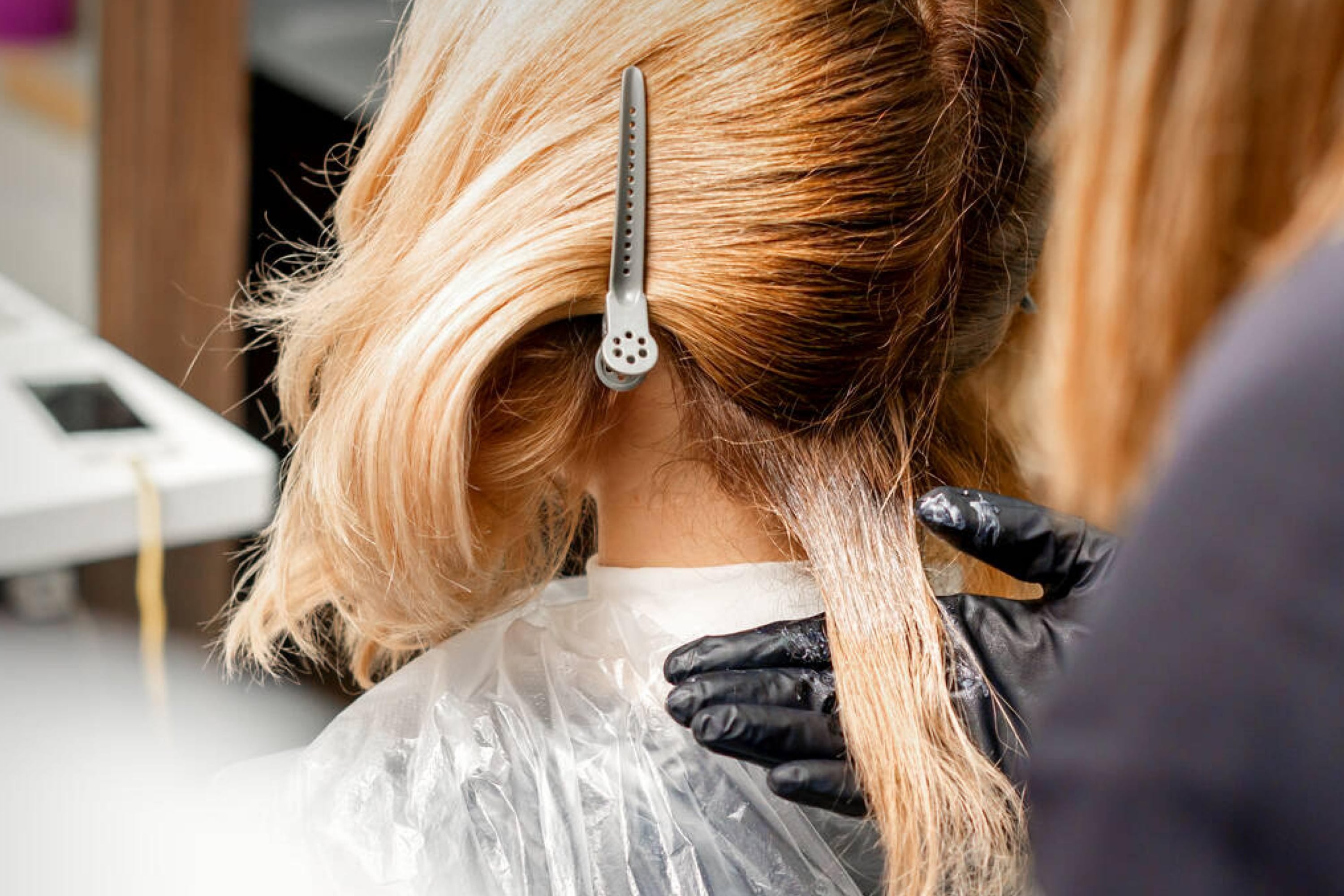 Frequently Asked Questions
⭐Can I do a bleach bath on orange hair?
Unfortunately, using a bleach bath isn't the way to go about it. This technique can't get rid of the orange or yellow color.
⭐Will bleach bath work on black hair?
No, it won't. It is not strong enough to remove this dark color.
⭐Can I do a bleach bath myself?
Yes, this procedure is very simple and can be done yourself at home even if you've never done it before!