Once a new haircut or makeup appears, the very first ones who start wearing them are celebrities and stars. They are also often those who start a new fashion. And after we have been through quite a lot of hairstyles for the last couple of decades, here comes a bixie hairstyle, a fashionable hybrid of well-known pixie and bob.
And since now this is one of the most popular haircuts in the world, we decided to find out what Hollywood celebs could not resist the charm of this razor textured and ultra sexy haircut. So grab the list of twenty famous ladies who are now wearing bixie on their heads!
What Celebs Wear a Bixie Haircut?
Right after appearing in the world of hairstyles, this haircut gained a huge popularity due to its versatility. And indeed, a short haircut with a playful vibe that combines the major features of such famous haircuts as bob and pixie could not be passed by!
So no wonder that this short haircut has already been trialed by such worldly known celebs as Hannah Kleit and Edie Campbell. But these ladies are not the only ones who created a perfect match with the sexy and playful bixie!
Related: What is Bixie Haircut? 20+ Examples.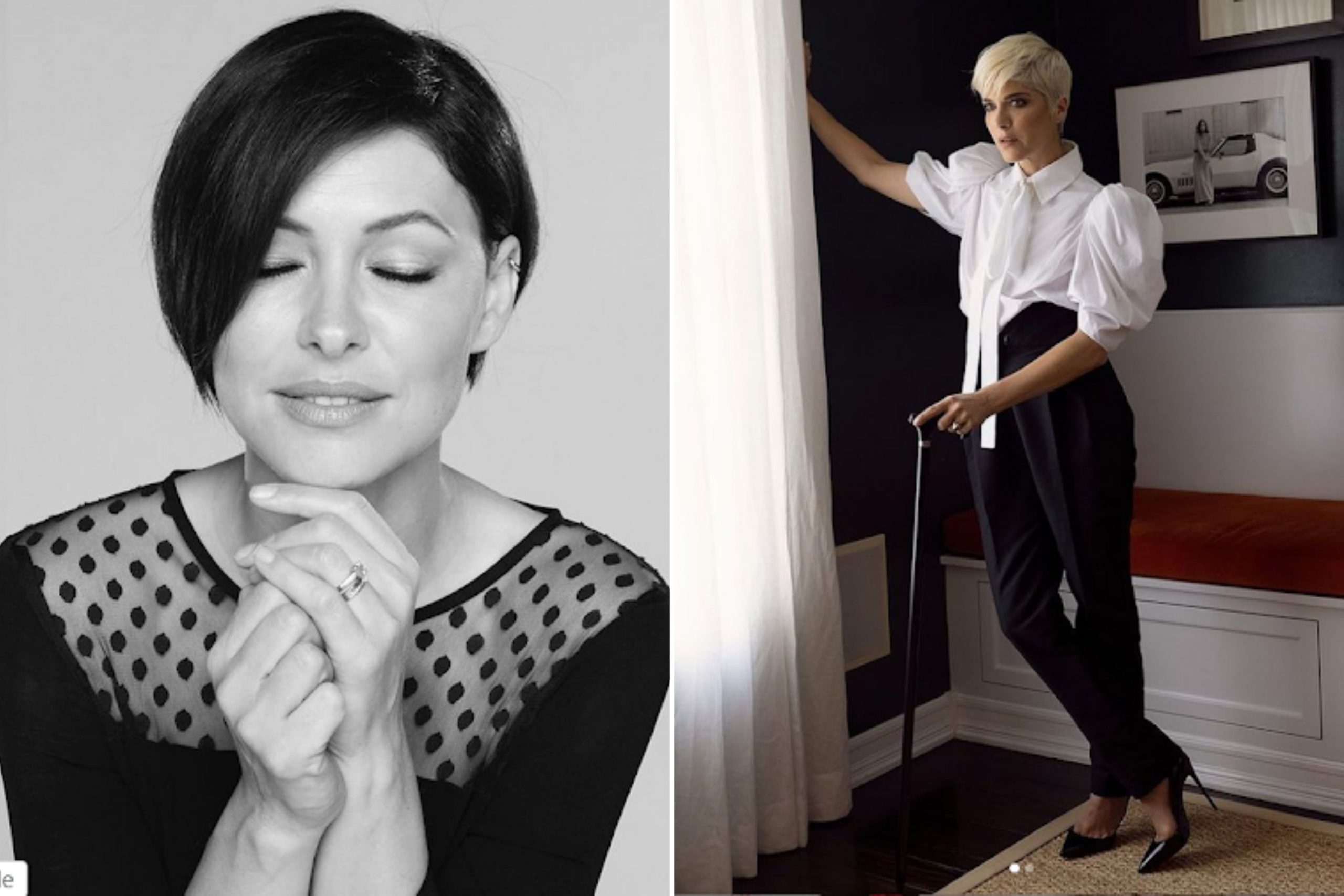 Demi Lovato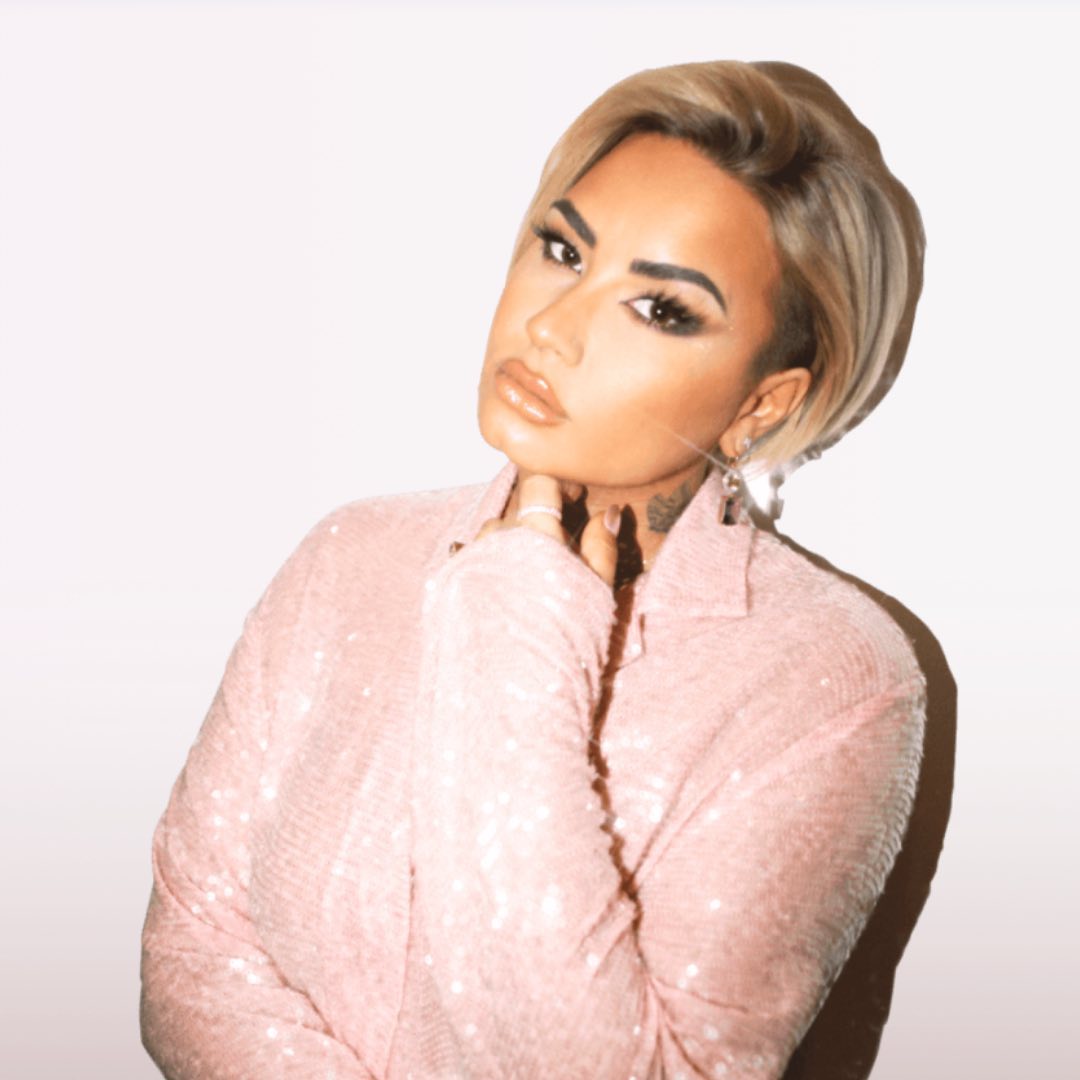 Demi Lovato's bixie with caramel highlights and dark roots suits her tanned skin especially well.
Courtney Love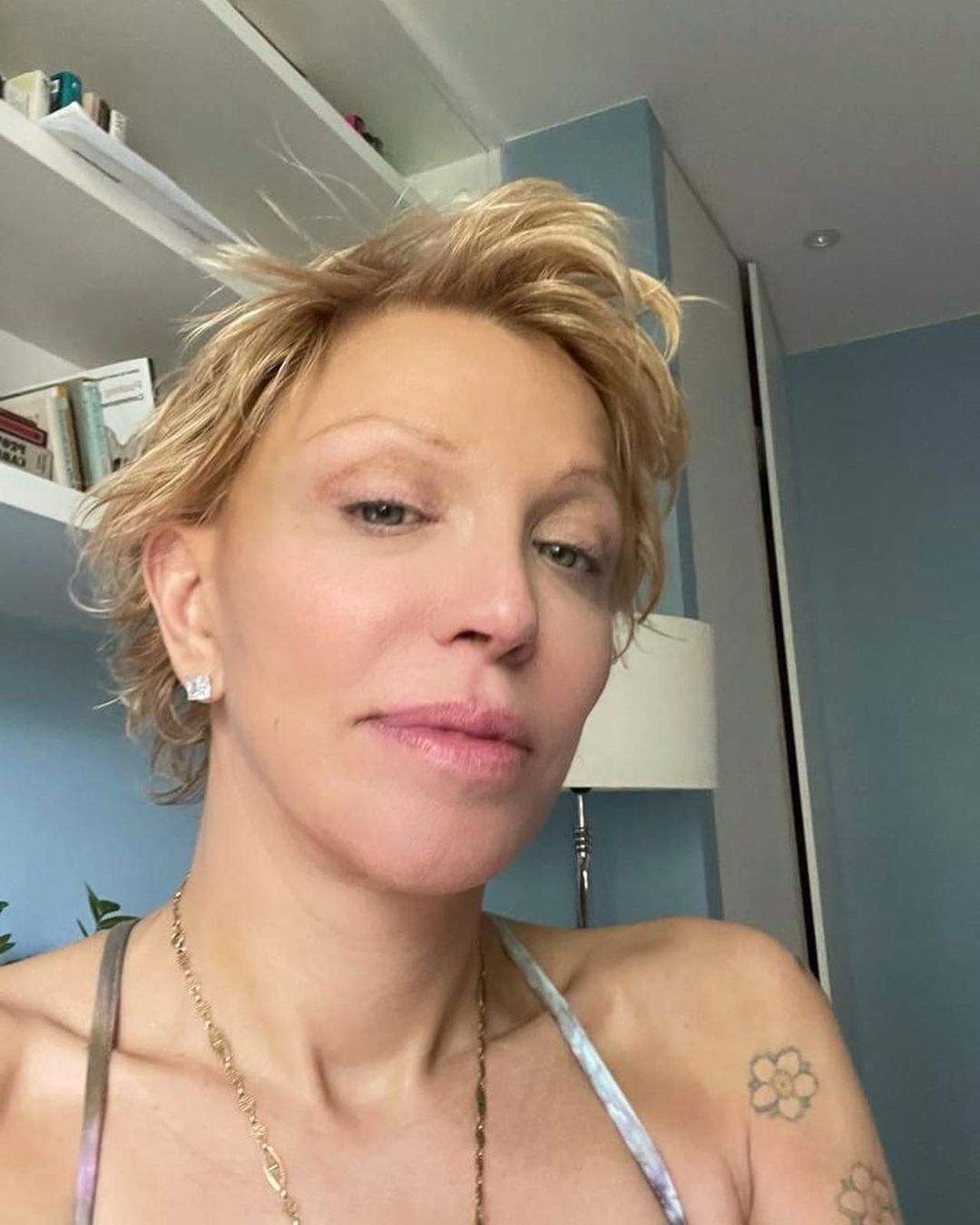 Courtney's spikey bixie gives her a playful and daring look being just perfect on blonde hair.
Nicole Kidman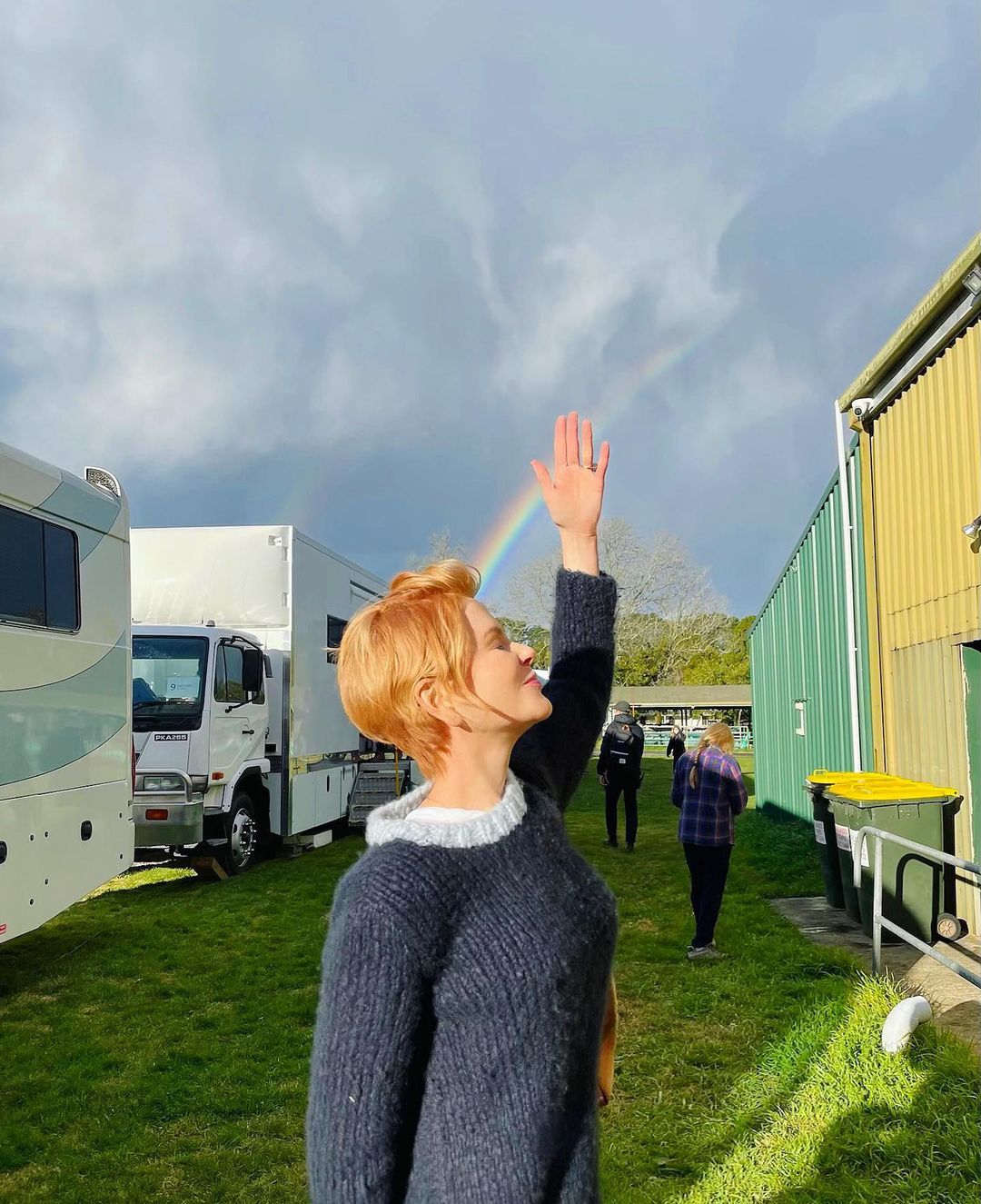 Golden silky locks cut short with the bixie that has a long back, sides and fringe.
Yvonne Strahovski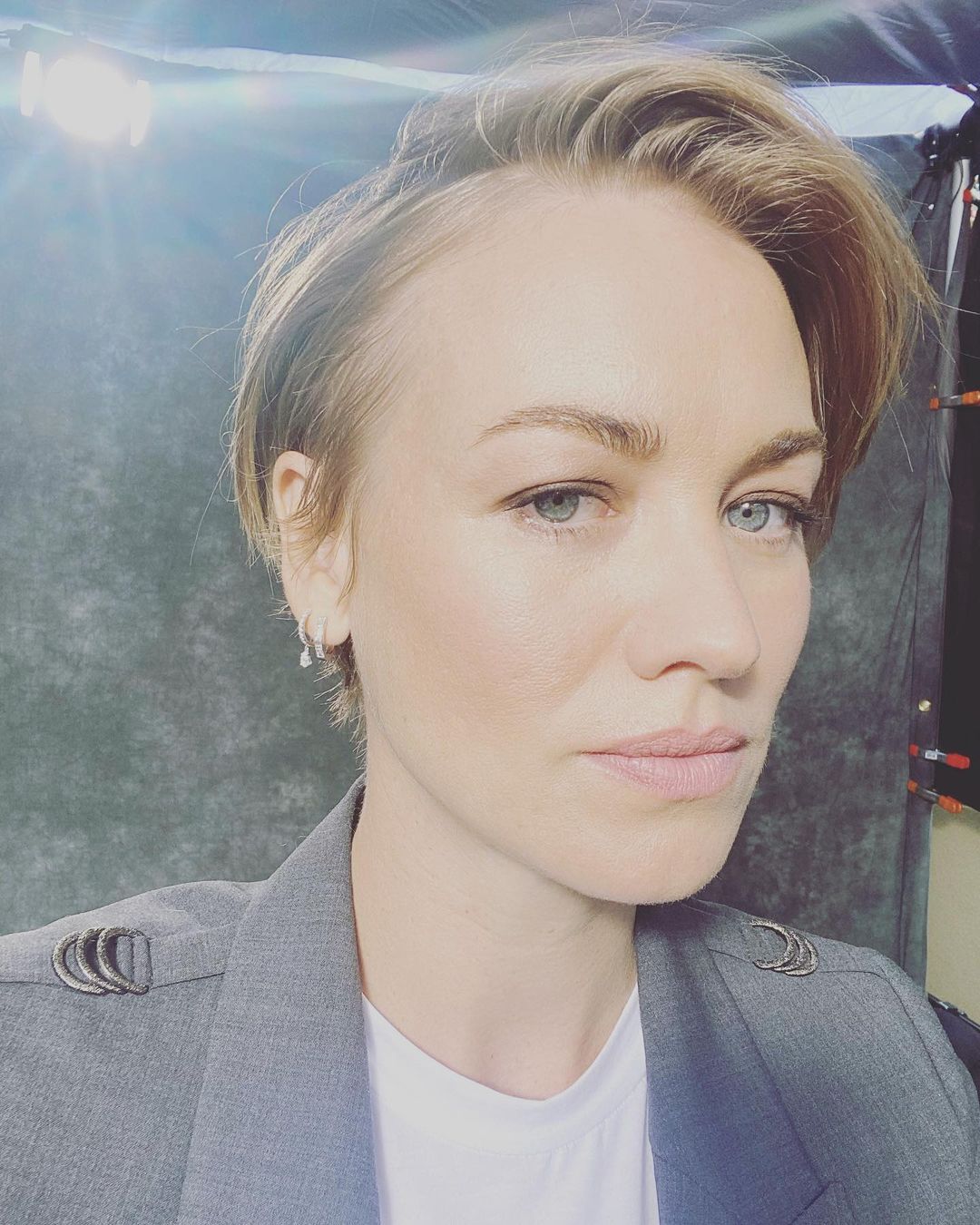 A very short bixie haircut with the long fringe styled to the side makes that whole look both elegant and casual.
Selma Blair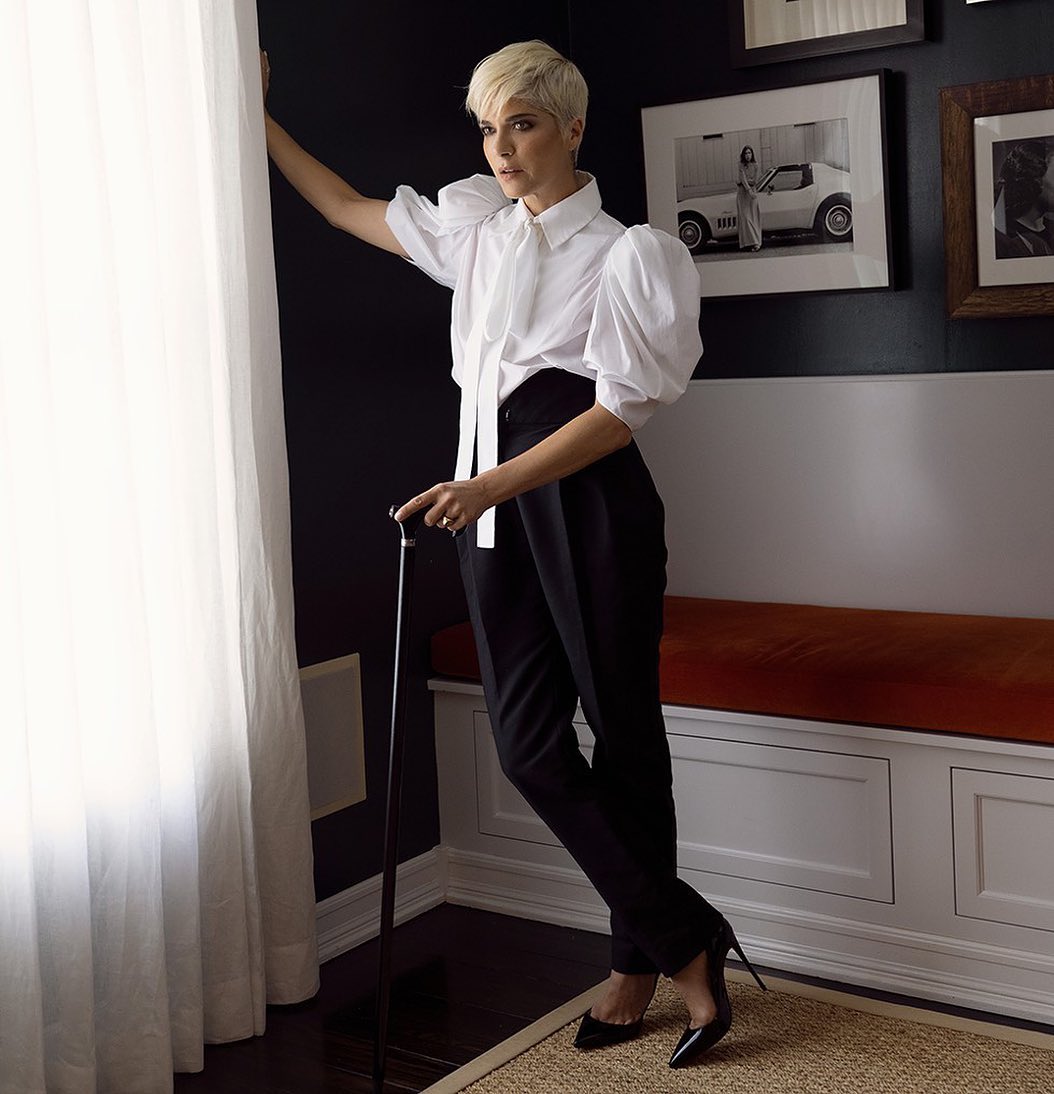 Selma Blair is wearing a blonde bixie with the long fringe that she is styling to the side, and short back and sides that highlight her facial feature and the shape of her face as well.
Emma Willis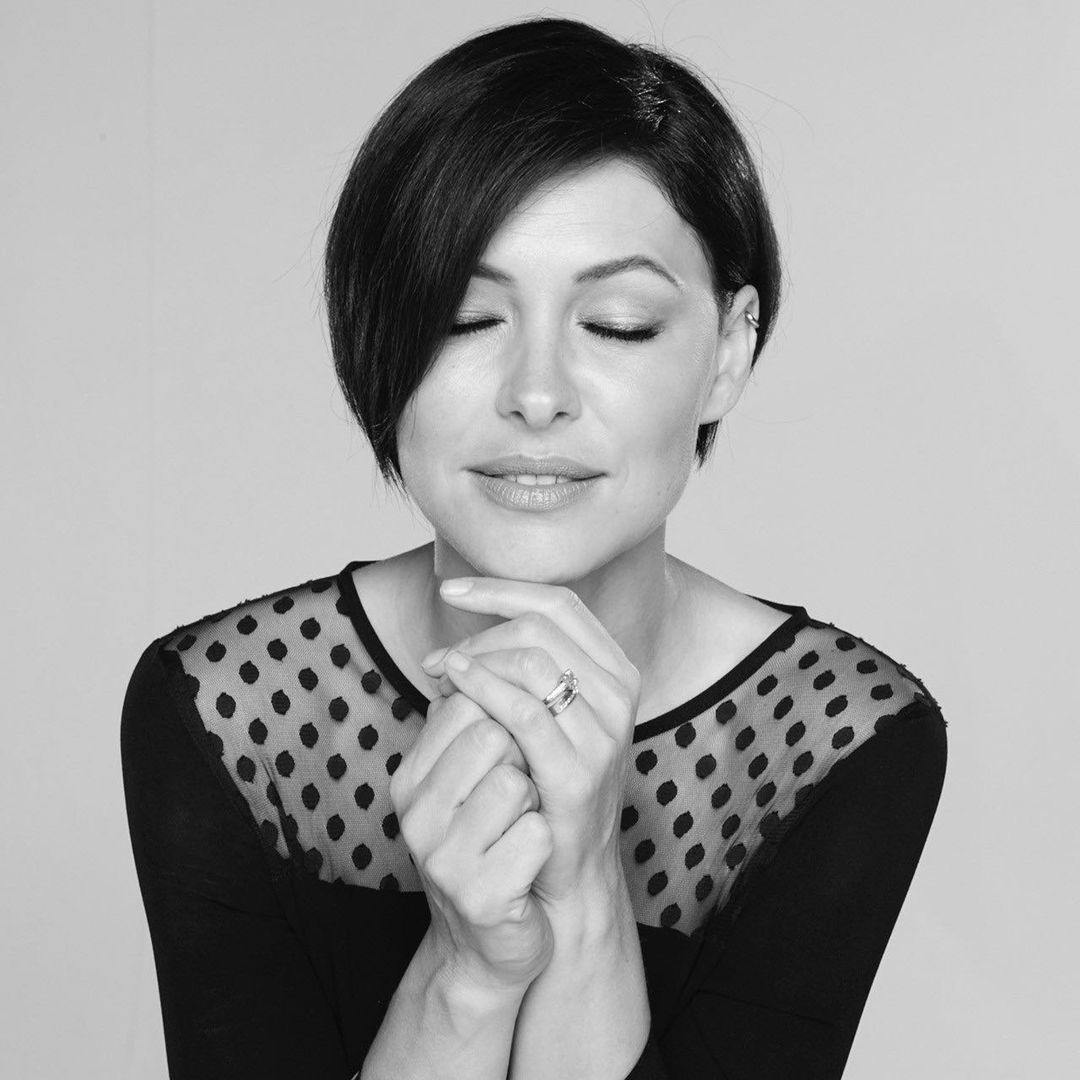 Emma's bixie reminds of a bob very much having the same rounded shape. An ideal choice for the owners of straight hair!
Alexa Chung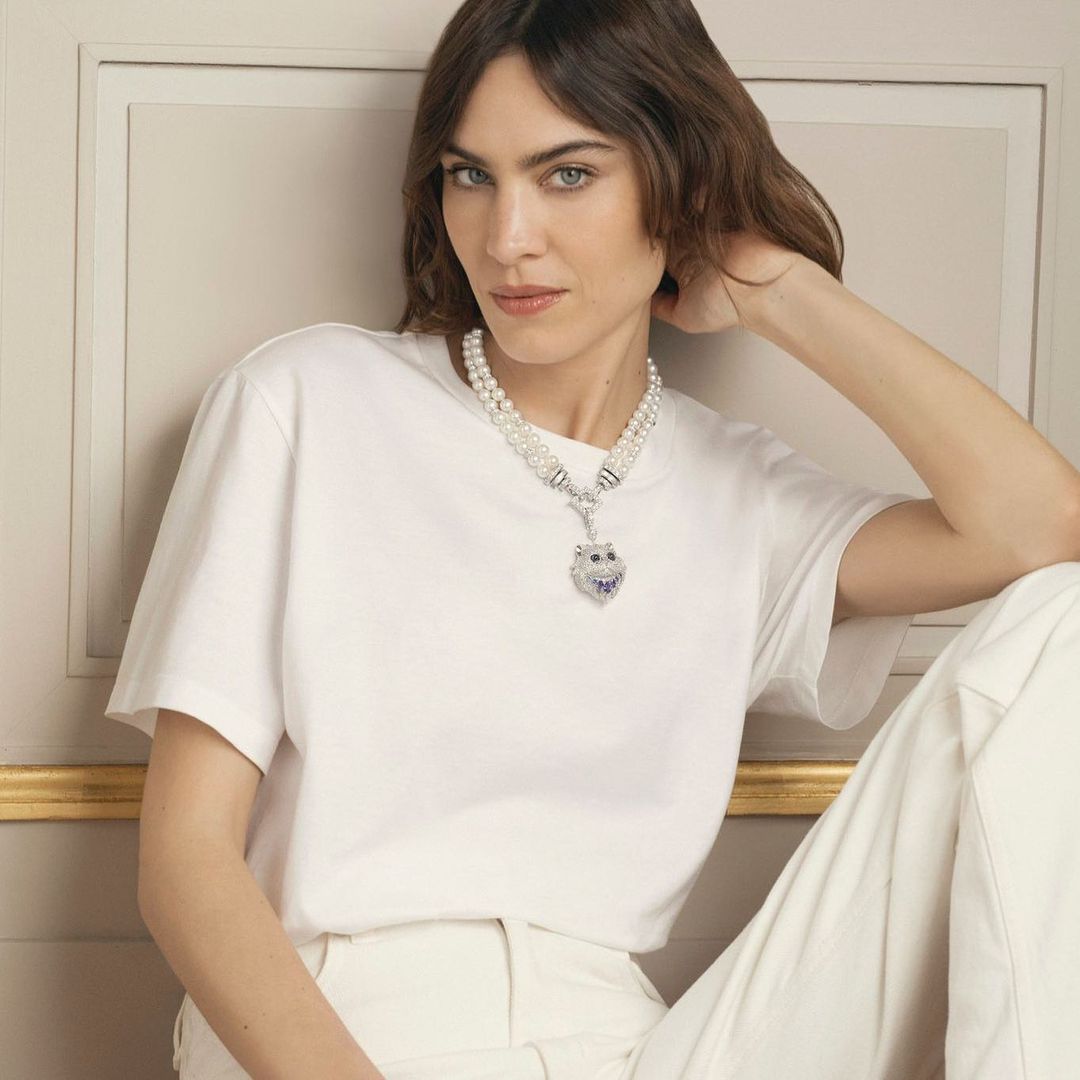 Alexa's bixie is longer than the usual haircut of this type. However, this shape can be used for those who have a round face since long strands around your face will make it look visually slim and elongated.
Evangeline Lilly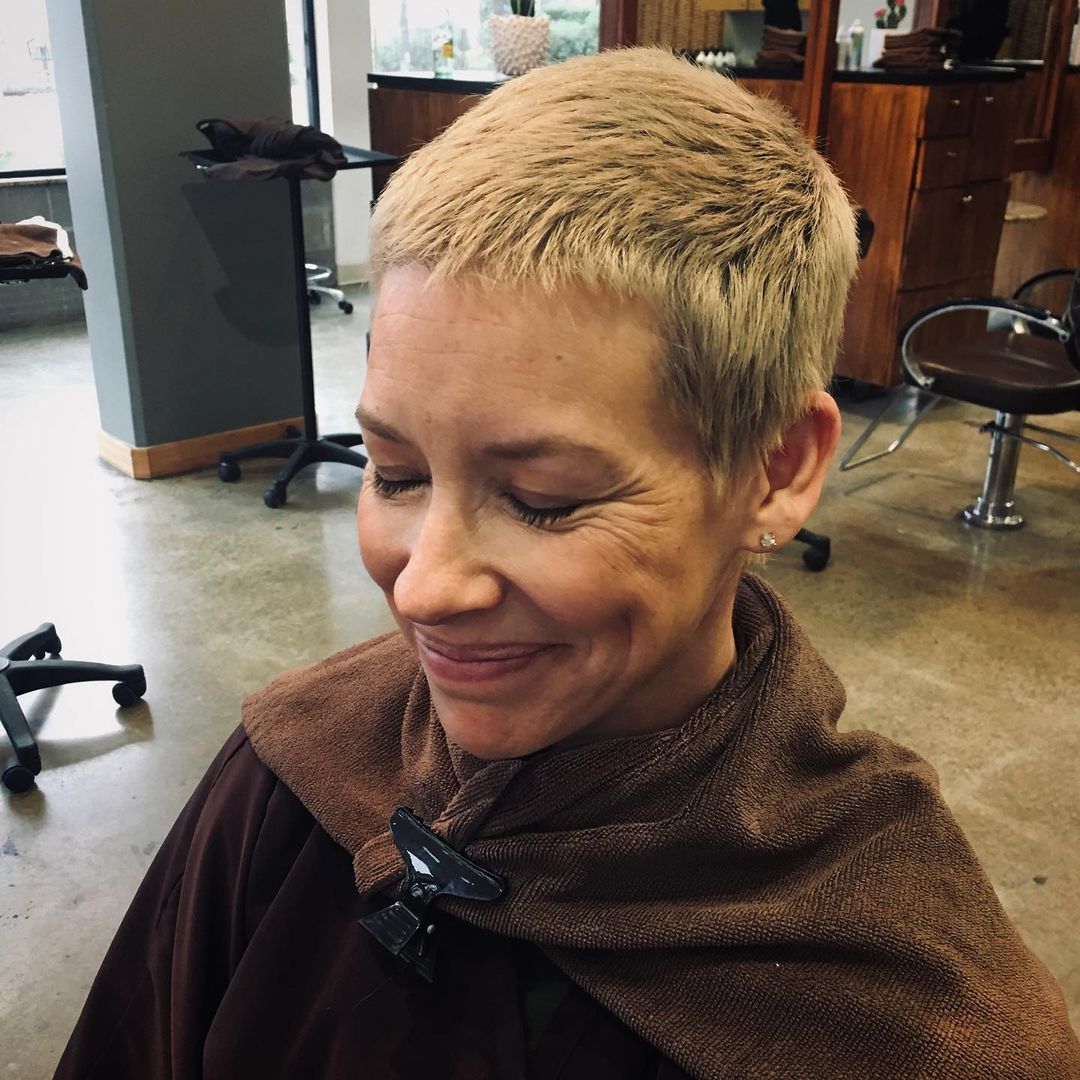 Evangeline went further and cut her hair VERY short bixie! Looks cool and daring, but this is not everyone's option!
Cara Delevingne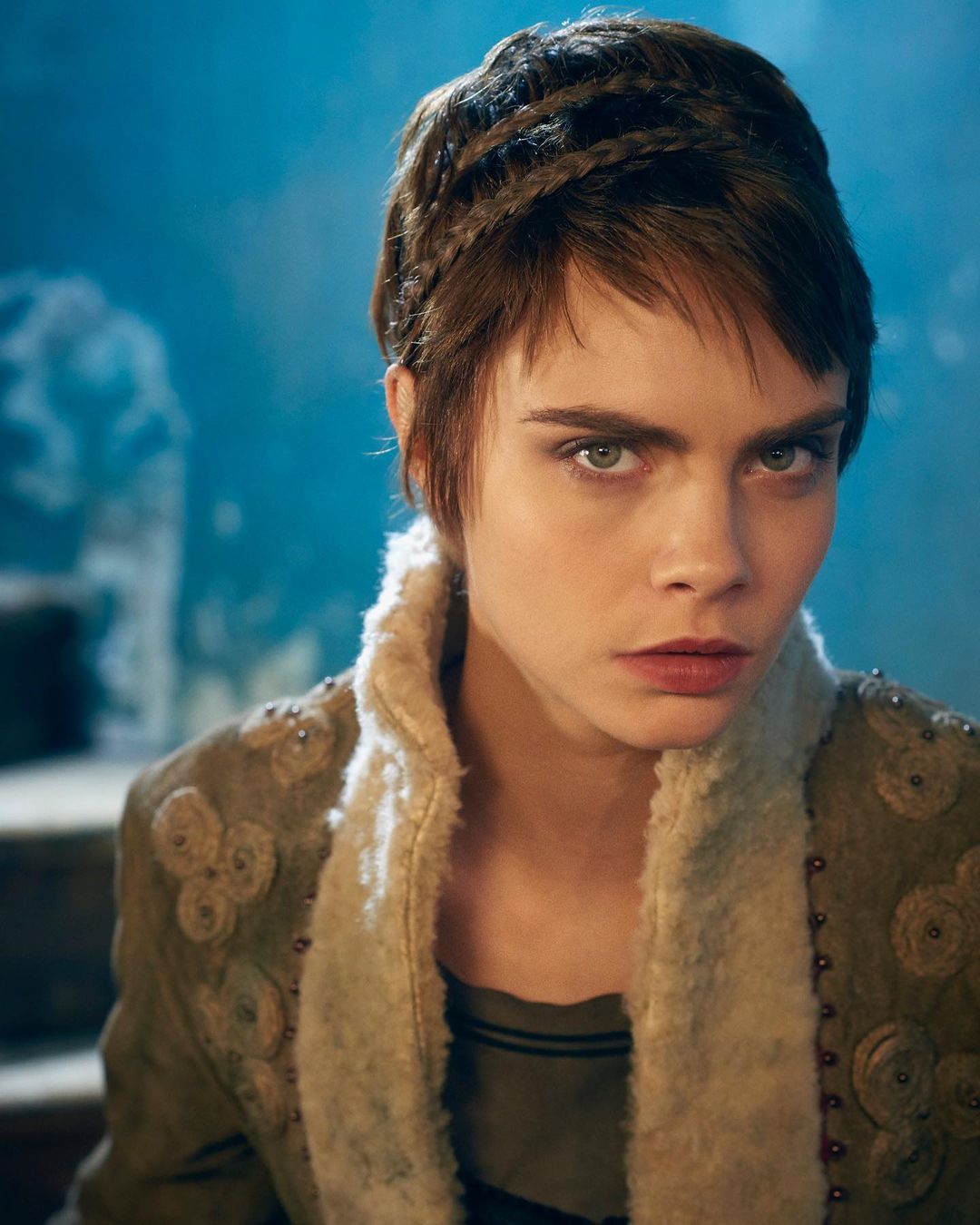 Cara's bixie haircut with asymmetrical hair tips and fringe styled to the side create a somewhat daring yet very eleggant look that can be used both for the event and for the daily use.
Malina Kerman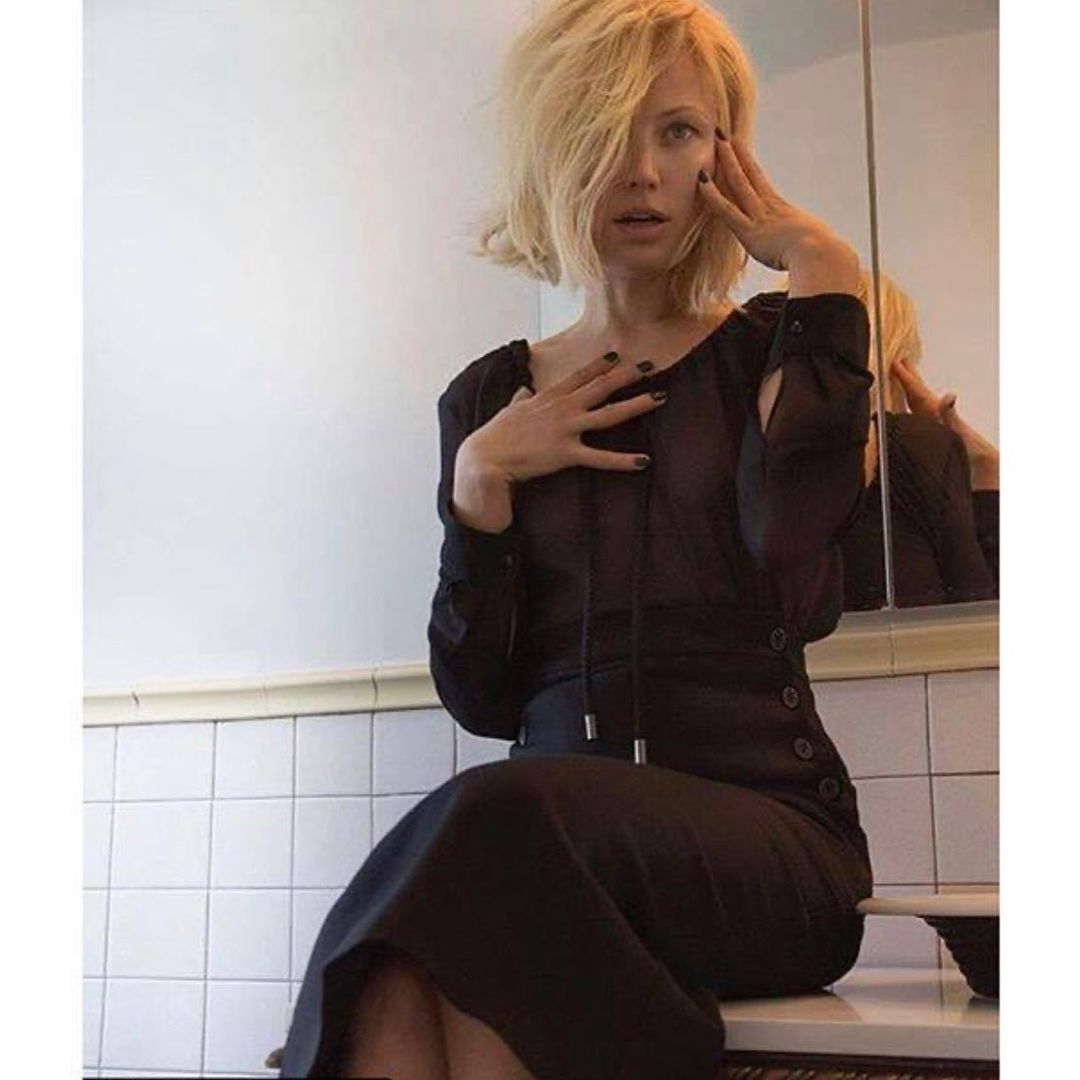 This messy blonde bixie haircut with long back and sides, and a very long diagonal fringe create a somewhat bohemian and at the same time casual hairstyle. And since the strands are not too short, you can still style them to your taste!
Emilia Clarke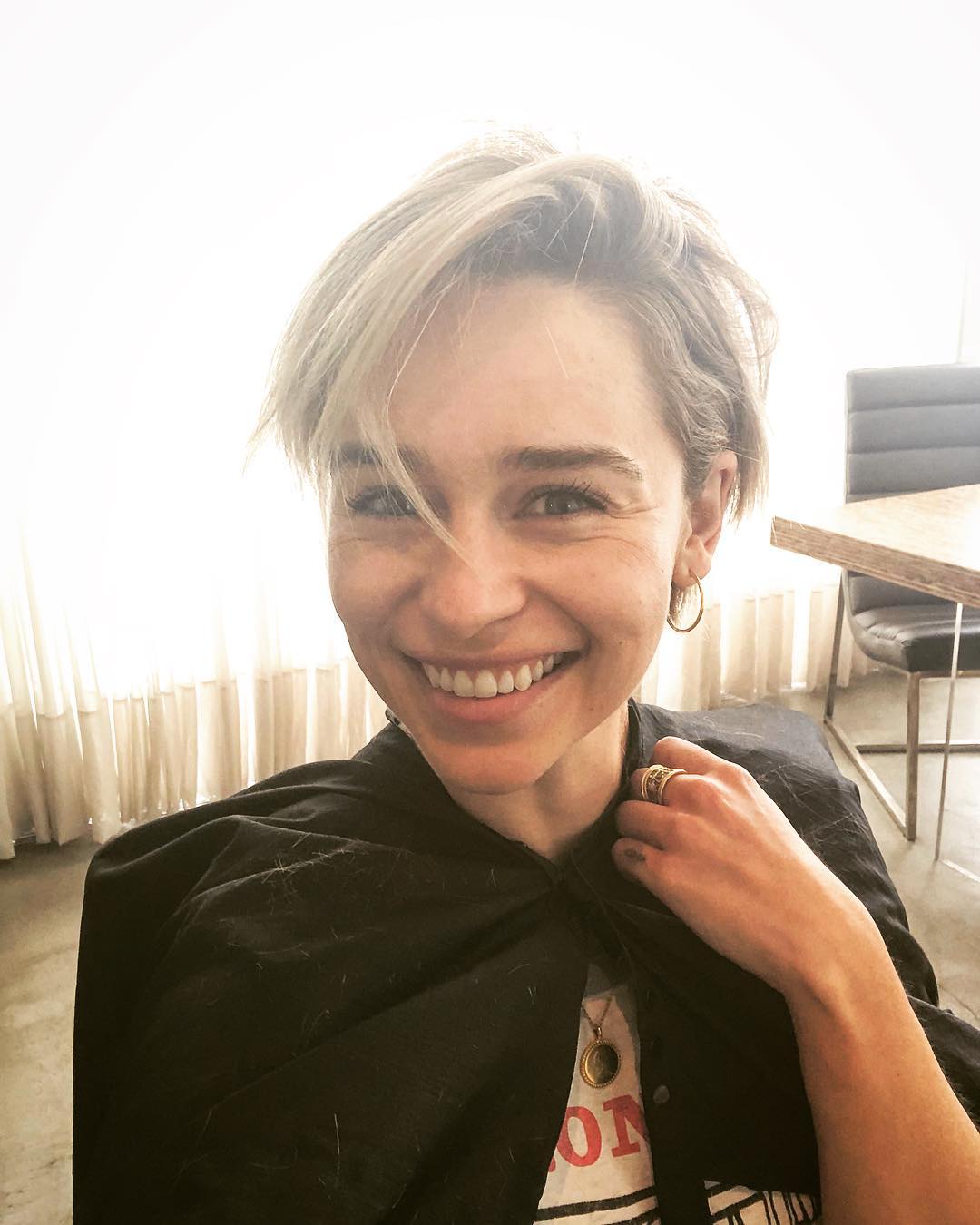 The Mother of dragons looks awesome not only with the snow-white wavy locks, but with this short and playful bixie!
Viola Davis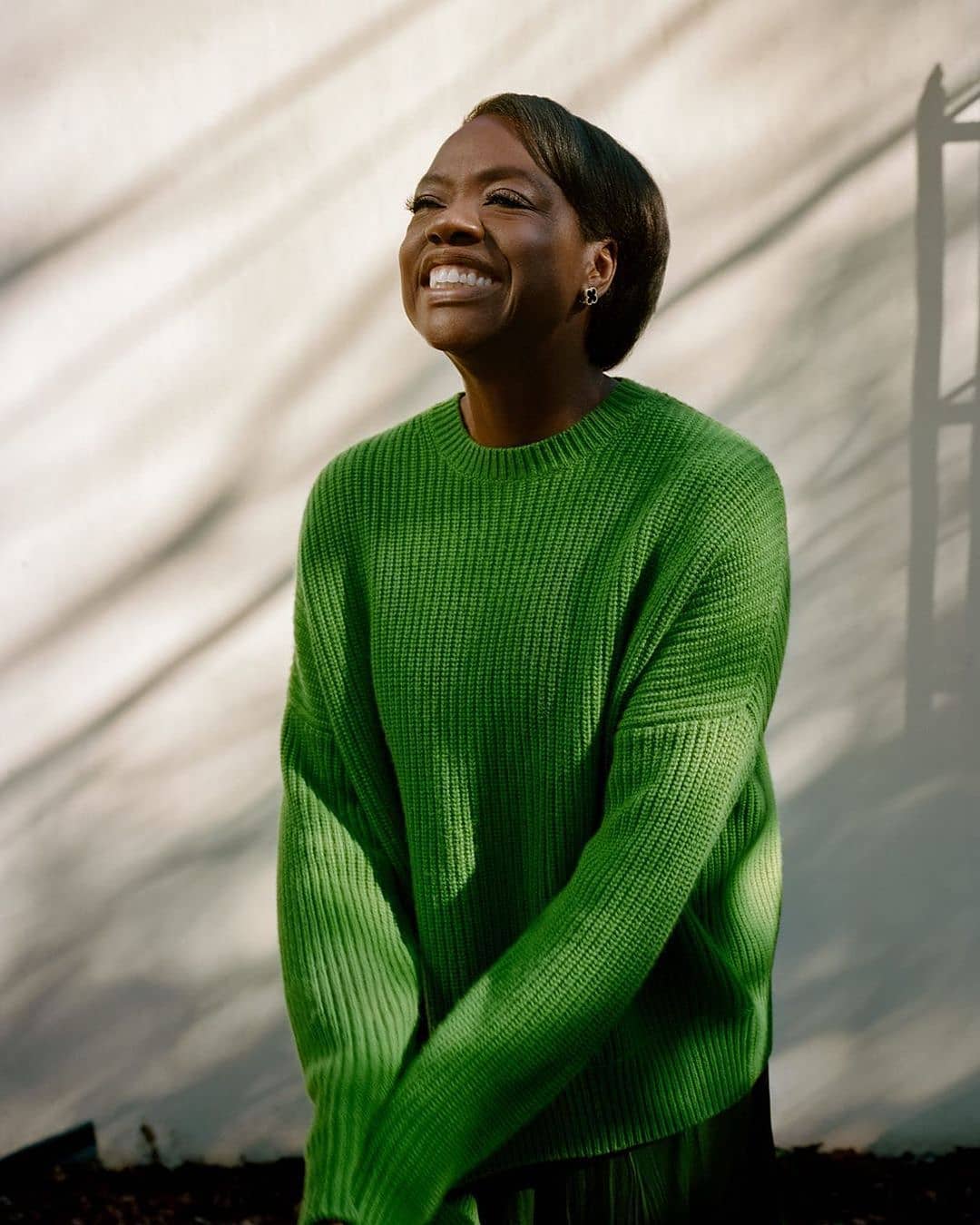 Viola's haircut is a typical and even a traditional bixie: short on the sides and back, with a long fringe styled to the side. Perfect for this shape of face, but still it can be used by the owners of rounder faces, too!
Miley Cyrus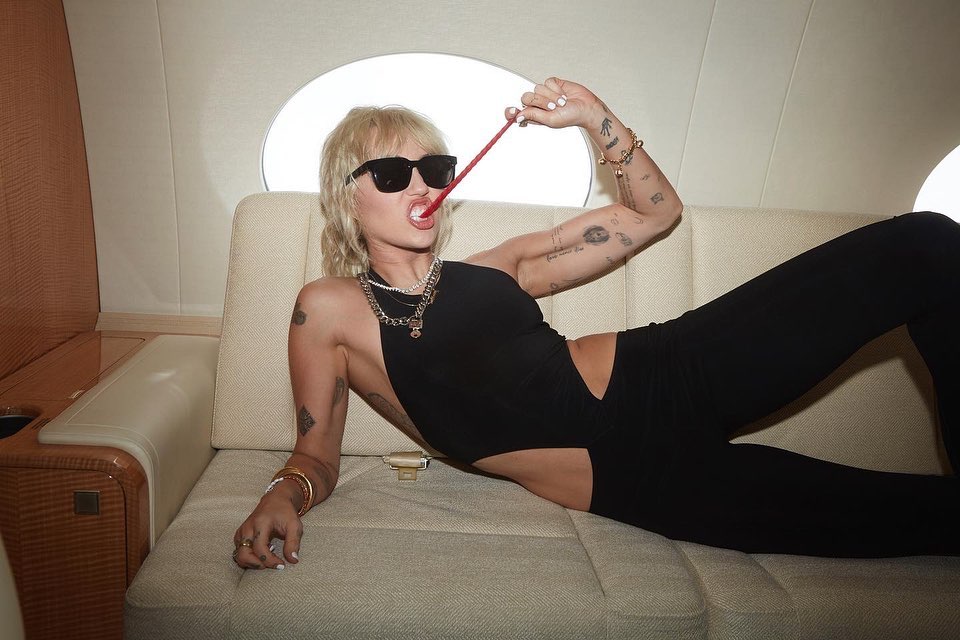 Short fringe and long sides and back give this bixie haircut a bit tomboy look that allows you to style it whatever you feel like.
Frankie Bridge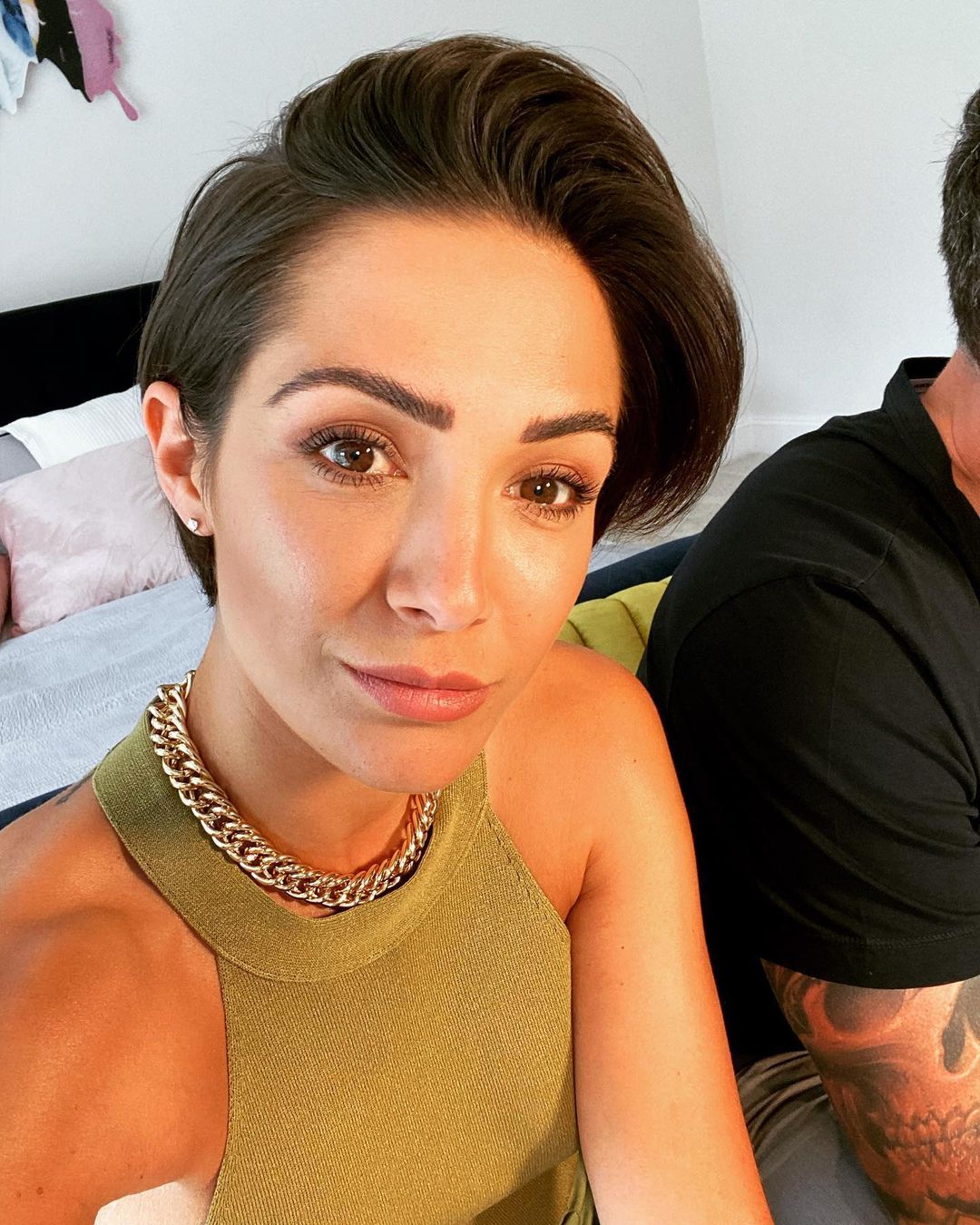 Traditional and elegant bixie with a very long fringe that gives this reserved haircut a bit of a playful note.
Gabrielle Union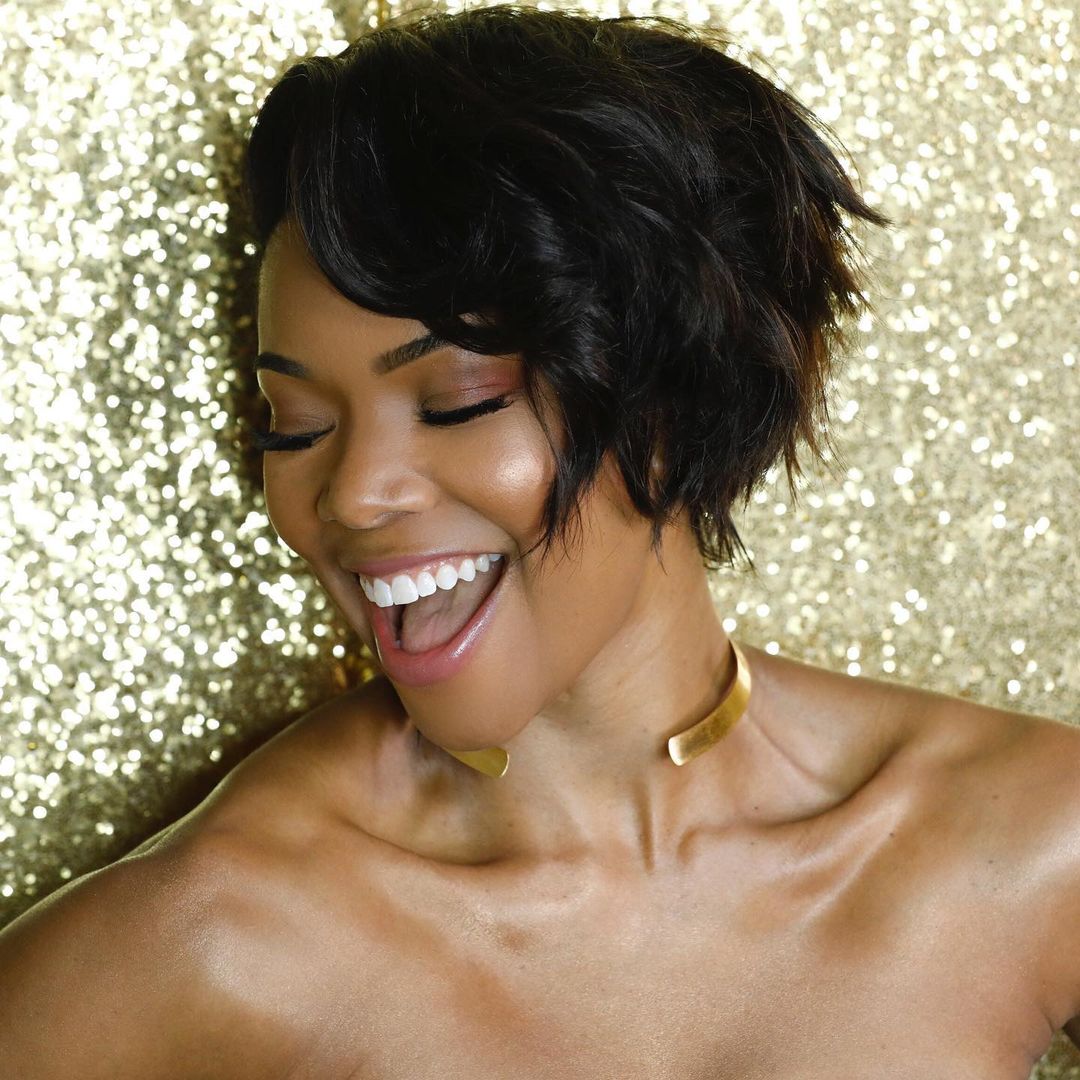 This bixie took more of its bob heritage with the lifted back and rather long sides. By the way, looks awesome on wavy hair!
Zendaya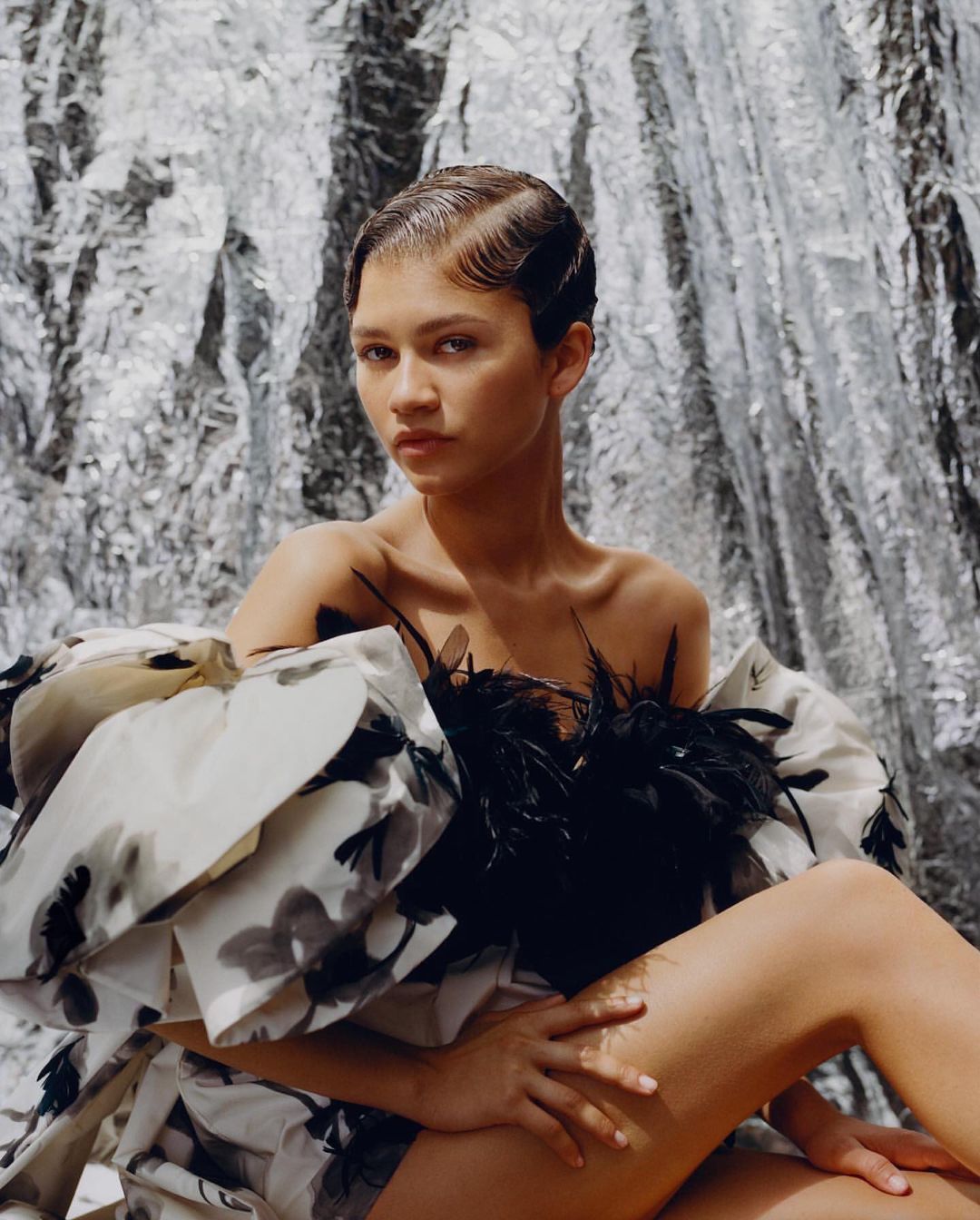 A very short bixie styled a-la Great Gatsby fashion, this haircut will look astonishing at any party or official event!
Kate Mara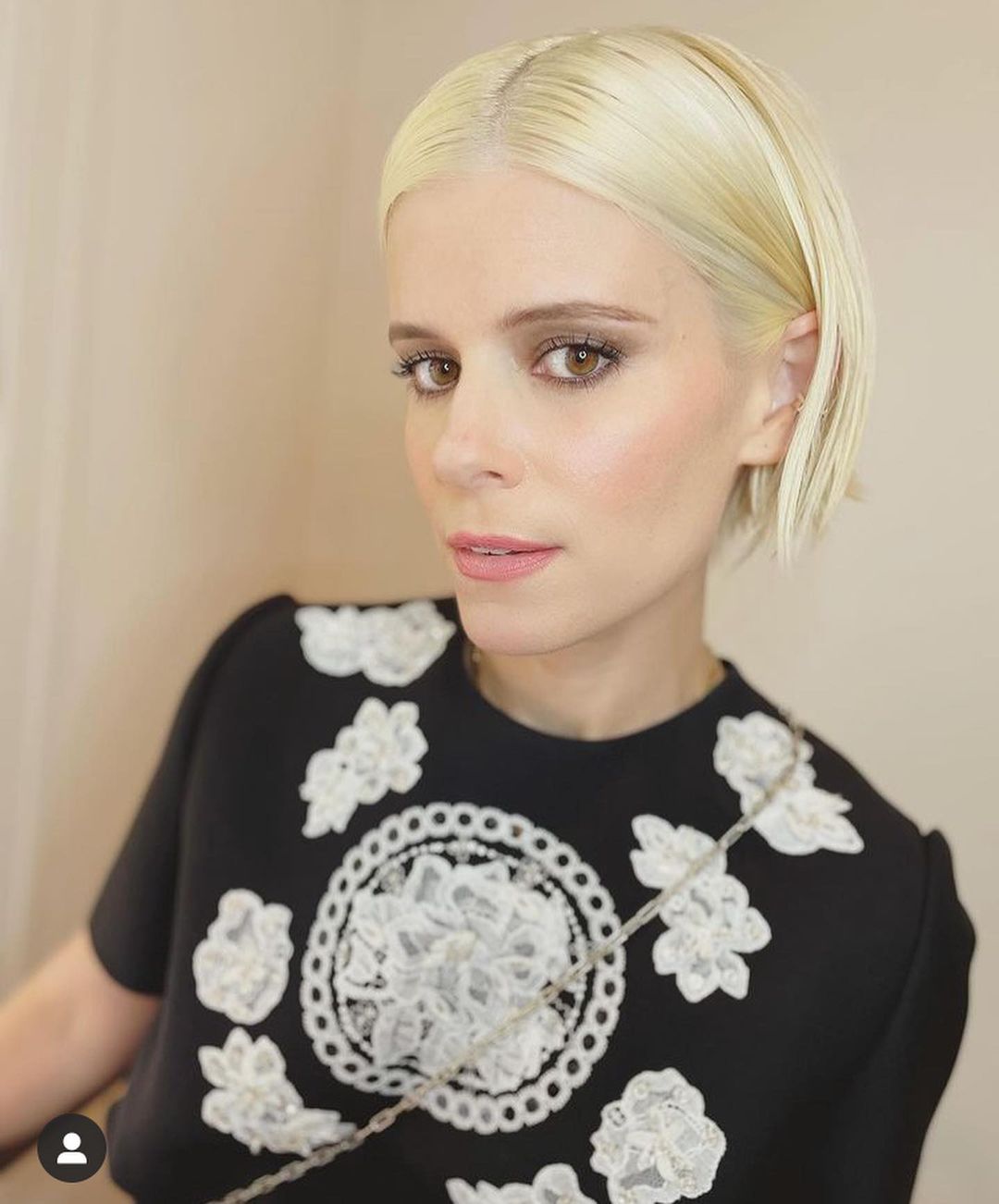 A short bixie with unevenly cut hair tips resembles bob a bit and is perfect on straight and fine hair.
Rihanna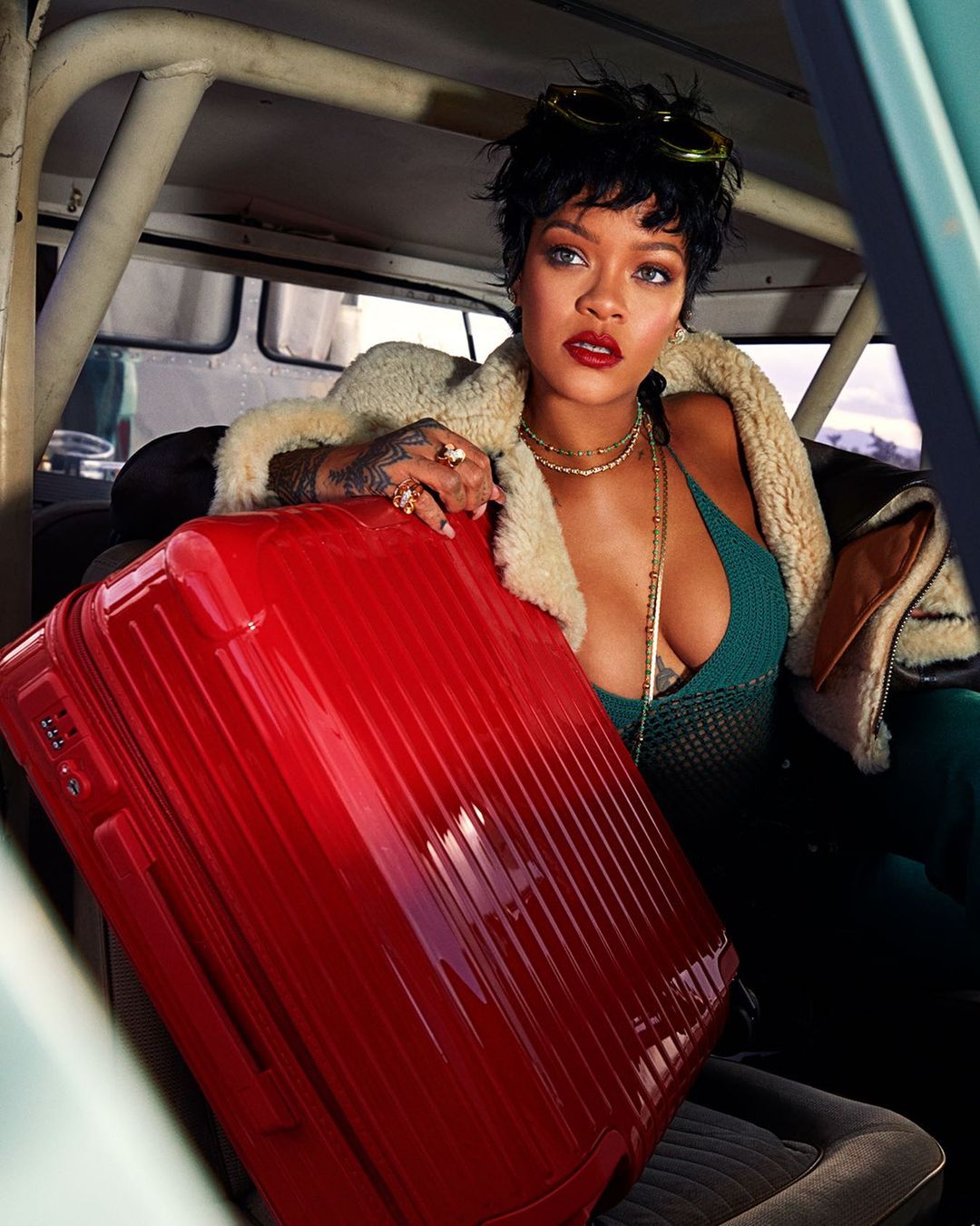 A traditional bixie with short sides and back styled in a messy and daring way will give your whole look a new breath! However, to keep it like this all the time, you will need daily styling, so consider this before showing this pic to your hairdresser!
Kerry Washington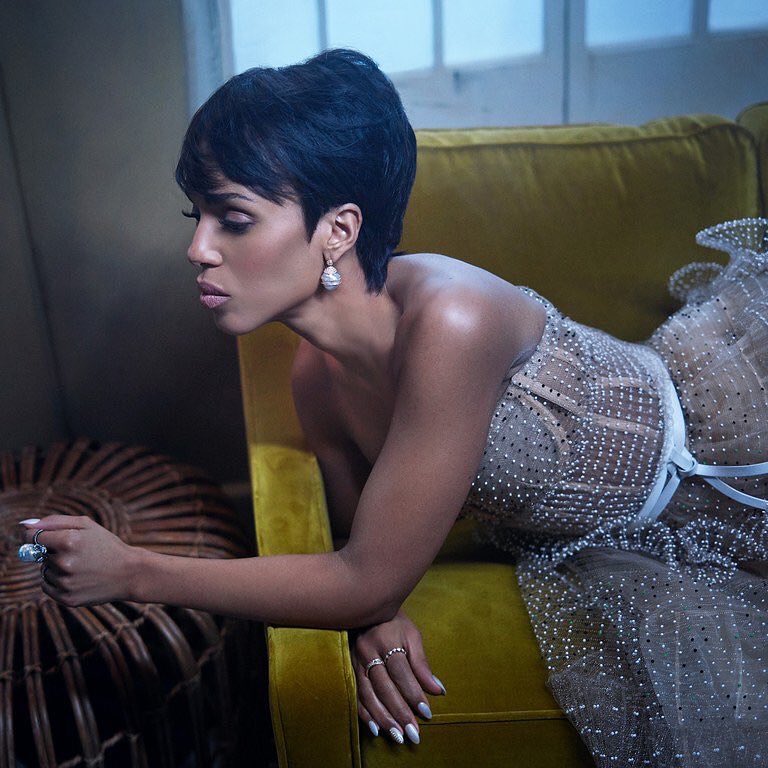 Long back and short sides and a fringe create an elegant look of this bixie haircut that will look especially great on thick hair.
Why Is Bixie Haircut So Popular?
Of course, one of the major reasons for the crazy popularity of this new haircut is that half of Hollywood is wearing it right now! However, the celebs and stars also liked it for something, right? So what is that reason?
Well, bixie haircut does have a few benefits in comparison to other short haircuts:
It is a combo of a bob and a pixie haircut which means it will suit the fans of these two.
Since it is short, it is gaining popularity ahead of winter.
This haircut works on all hair textures and it can be customized to fit your style.
Let's agree, all this makes bixie a very versatile thing to have on your head! Yes, it does require styling daily if you want to keep it good-looking (especially if you have fine straight hair that will look flat when cut short). However, it needs way less care compared to really short hair, and in addition, it is definitely worth that effort.
Short hair needs less time to wash it, it is easier to style in comparison to the long strands, and it is more comfortable to wear such a short haircut during the winter when you are wearing hoods or bonnets.
As for the bixie haircut, it has several different types both short and longer ones. It means that you can style your hair whatever you feel like depending on its length, and also, unlike really short haircuts that leave almost no hair on your head, with bixie, you will be able to change your style and look in a less dramatic way if you are not ready for that yet.
PIXIE HAIRCUT with UNDERCUT (updated version) by SANJA KARASMAN
How to Maintain Bixie Haircut?
Hollywood celebrities chose bixie haircut as their favorite not just like that! Since the daily life of an actress is not only stressful but also very busy, dealing with long strands will be a waste of precious time. Styling, washing, drying, and application of all sorts of hair care products takes time. And if your locks are past your waist long, undergoing all those care procedures will be extended several times!
This is why in terms of care, the bixie haircut is a more preferable option. However, if you decide to cut your strands this short, you need to take a fre things into consideration:
bixies also need proper care
this hairstyle usually requires daily styling
such a short haircut (in case you want to have it really short) will have to be trimmed regularly
But except for these rules, you need to keep in mind a few more tips and recommendations regarding your bixie maintenance.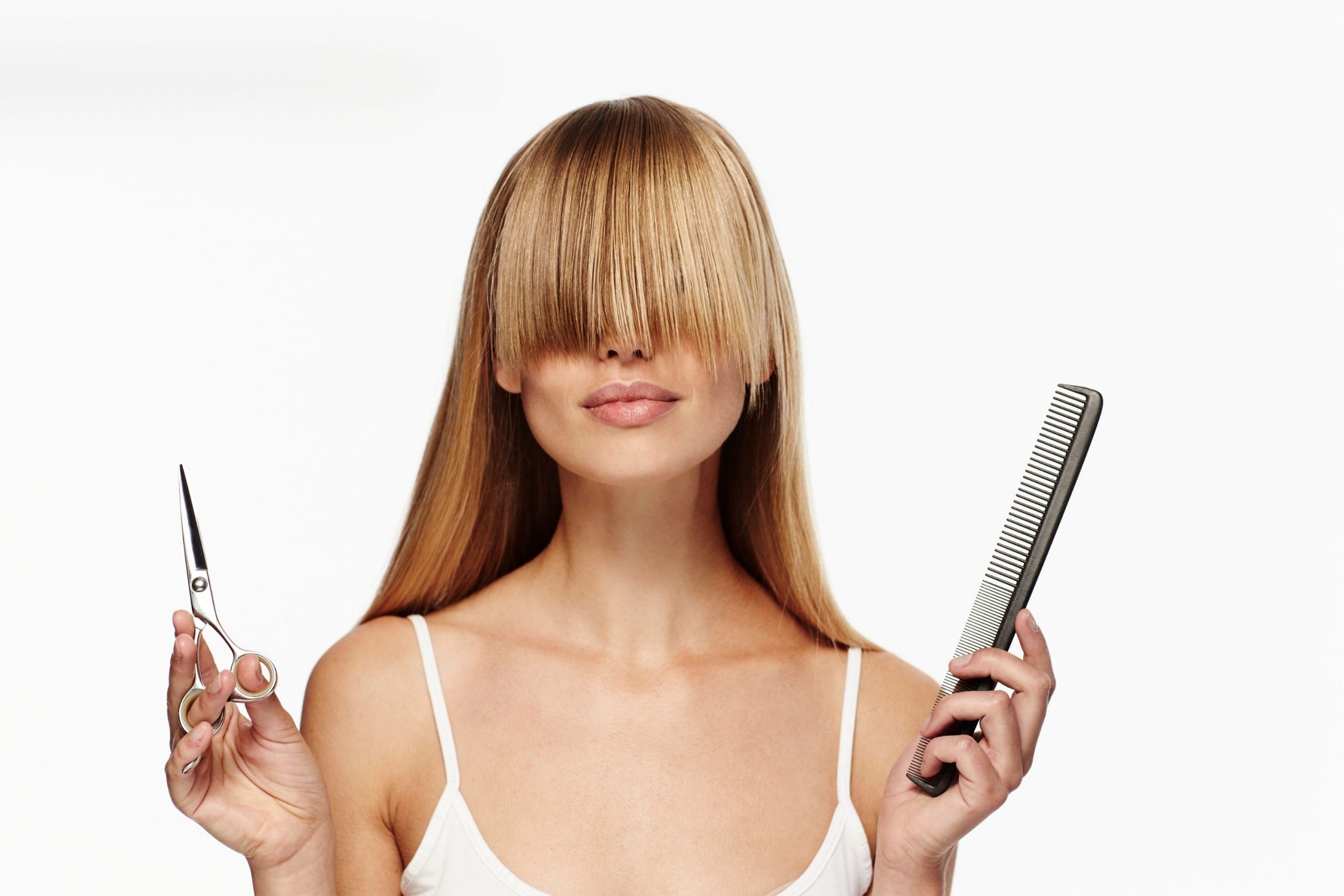 Keep It Short
Your hair tends to grow, so if you want your bixie haircut to look awesome just like on the day you made it, you will have to visit your hairdresser regularly. How often, you may ask? Well, that depends on how fast your hair grows!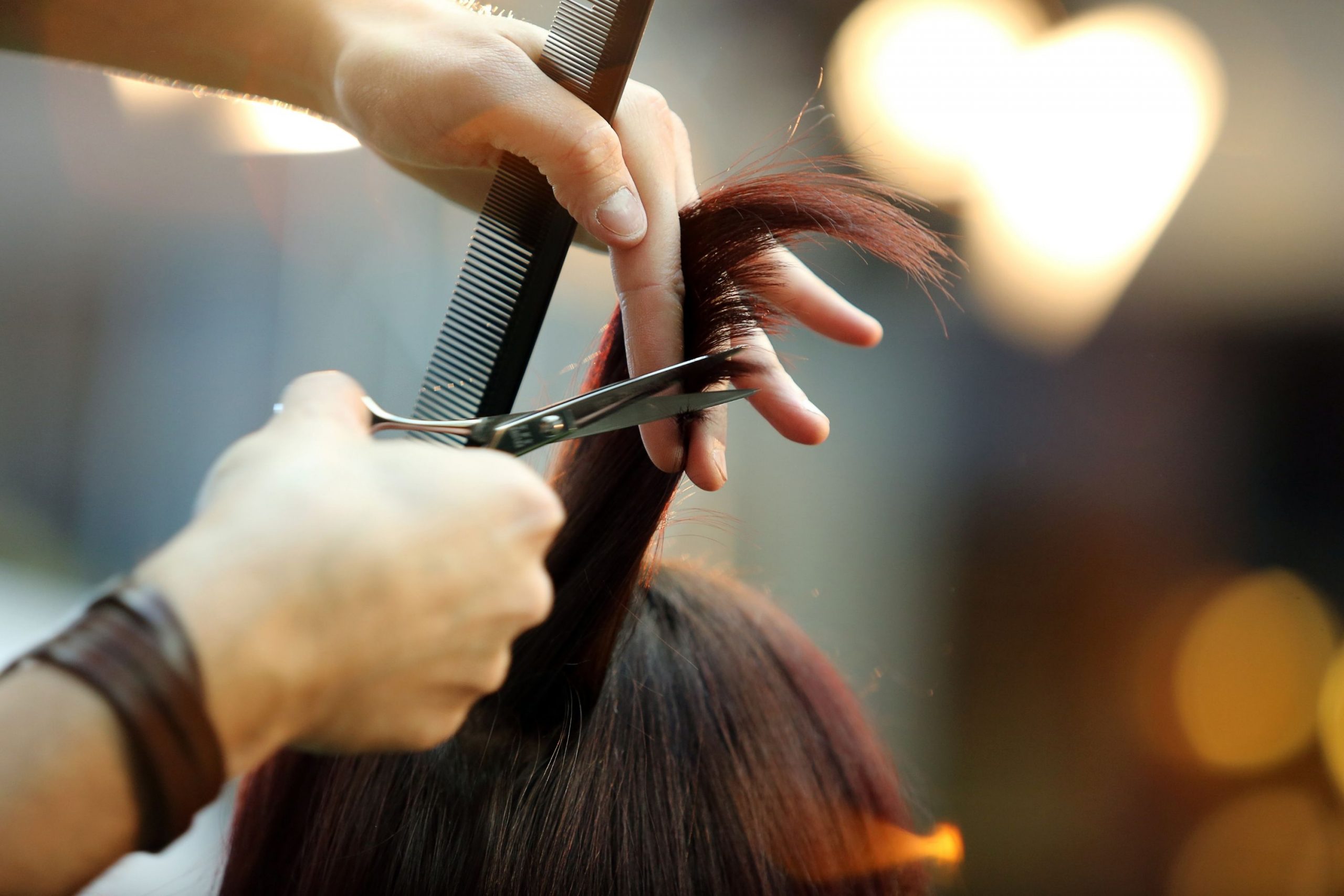 Flat Iron It Properly
When you have your hair cut that short, it is important to use a correct flat iron to curl and style it, as well as to get all those layers in the back. We recommend you use a quarter-inch flat iron since it will allow you to go to the root and get a nice curl at all points of your hair.
Tie Your Hair Down!
Tying your hair at night will make sure that the sides and the back of your hair will remain straight no matter in what position you sleep. This will retain the shape of the haircut and allow you to avoid the extended morning styling time!
For this purpose, buy an ordinary mesh bag in any beauty store and put it on every night before going to bed.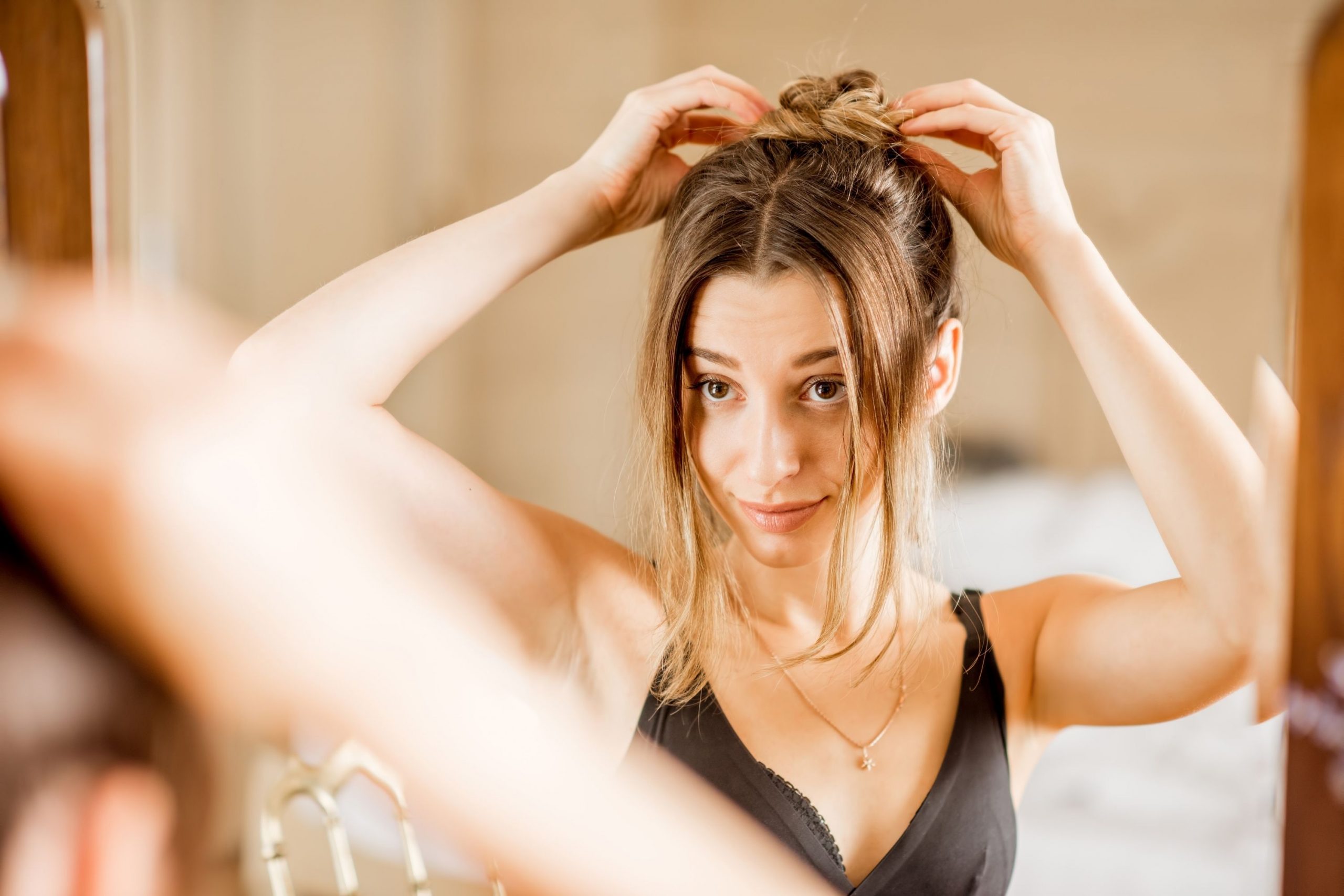 Wash It Frequently
Twice a week is fine, but if you know your hair needs a more frequent "bath", feel free to wash it as often as you are used to. This step is important because your scalp produces a natural oil called sebum. With short hair, it doesn't have a long enough strand to move down, so it can build up rather quickly. As a result, you will have oily and weighed down strands.
So, now you know why the Hollywood stars liked bixie haircut so much, what celebs are wearing it right now, and what steps you need to take to make your bixie look the same awesome and flawless.
Frequently Asked Questions
⭐ How long ago did a bixie haircut appear?
It first appeared around a year ago.
⭐ Is bixie the same as a pixie haircut?
No, bixie is less short and it combines the features of bob and pixie.
⭐ Can my daughter cut her hair with the bixie haircut if she is ten years old?
Yes, of course, if the haircut suits her!