Ladies are so fond of changing their appearance and style that they don't stop if they want to refresh their look! Fashionable accessories, jewelry, clothes – everything becomes handy.
And of course, let's not forget about the color of their beautiful hair!
This is probably the most frequently changed piece of every woman's appearance – the color of her hair.
And if you want to change your hair color not very dramatically, it's ok.
In the majority of cases, it is even possible to do it yourself at home without visiting a salon.
But what if you strive for a serious hair color transformation, for example, you want to dye your black hair red?
In this case, this article will become super handy!
We will not only tell you how exactly you can undergo this procedure providing you with a step by step instructions!
You will also learn how to choose the right dye and how you should take care of your red locks after the coloring procedure.
Related: What Does Purple Shampoo Do to Red Hair?
How to Dye Black Hair Red At Home?
Some of you may be wondering whether it is possible to undergo such a complicated coloring procedure at home without professional help from an experienced colorist.
And you know what we will tell you about that? It is possible!
Of course, dyeing your black hair red is not one of the simplest procedures to undergo both for you and for your mane, but at the same time, there is nothing that we could call impossible about it.
Below, you can find a detailed description of the entire process step by step so that you could be aware of what exactly to do and in what order if dyeing your locks at home on your own.
HOW TO: Go from BLACK BOX DYE to RED at home (NO BLEACH)
Start With Bleaching
The rule of thumb that you must keep in mind here is the following: if your hair is resistant or if it has been previously colored, you will need to bleach it before dyeing in order to get the shade of red that you want.
To do this, you need to mix bleach and a 10 or 20 volume developer in a plastic bowl with the help of an applicator brush until you get a yogurt-like consistency.
We suggest you put on plastic gloves to protect your hands from burning, and a cape in order to prevent your clothes from being ruined.
Now, using the pointed end of the applicator brush, you need to part your hair in sections and apply the bleach substance onto your locks from root to tip. Continue making new parts and coating them with the mixture until your entire head is completely covered.
Let the bleach do its work until your hair color reaches the level of lightness that you want. After that, you can wash it out with shampoo and moisturize your hair with conditioner
Related: What Happens If You Bleach Your Hair Twice?
Brush And Section Your Hair
At this stage, brush your hair thoroughly to avoid snarls. Also, you can use plastic clips for pulling your hair into four equal sections.
We would also recommend you apply vaseline to your hairline – it will help you to avoid having your skin dyed orange!
Prepare the Dye
Now you can let the magic be done and mix all the ingredients needed for getting a dye! Add your tube of dye and 10 volume developer to the mixing bowl.
We suggest you use a measuring cup to measure them out according to the instructions on the bottle or package and then mix all the components together in the bowl with the applicator brush until the dye is smooth.
Remember that the mixture you get in the end should have the consistency of paste, but not too watery!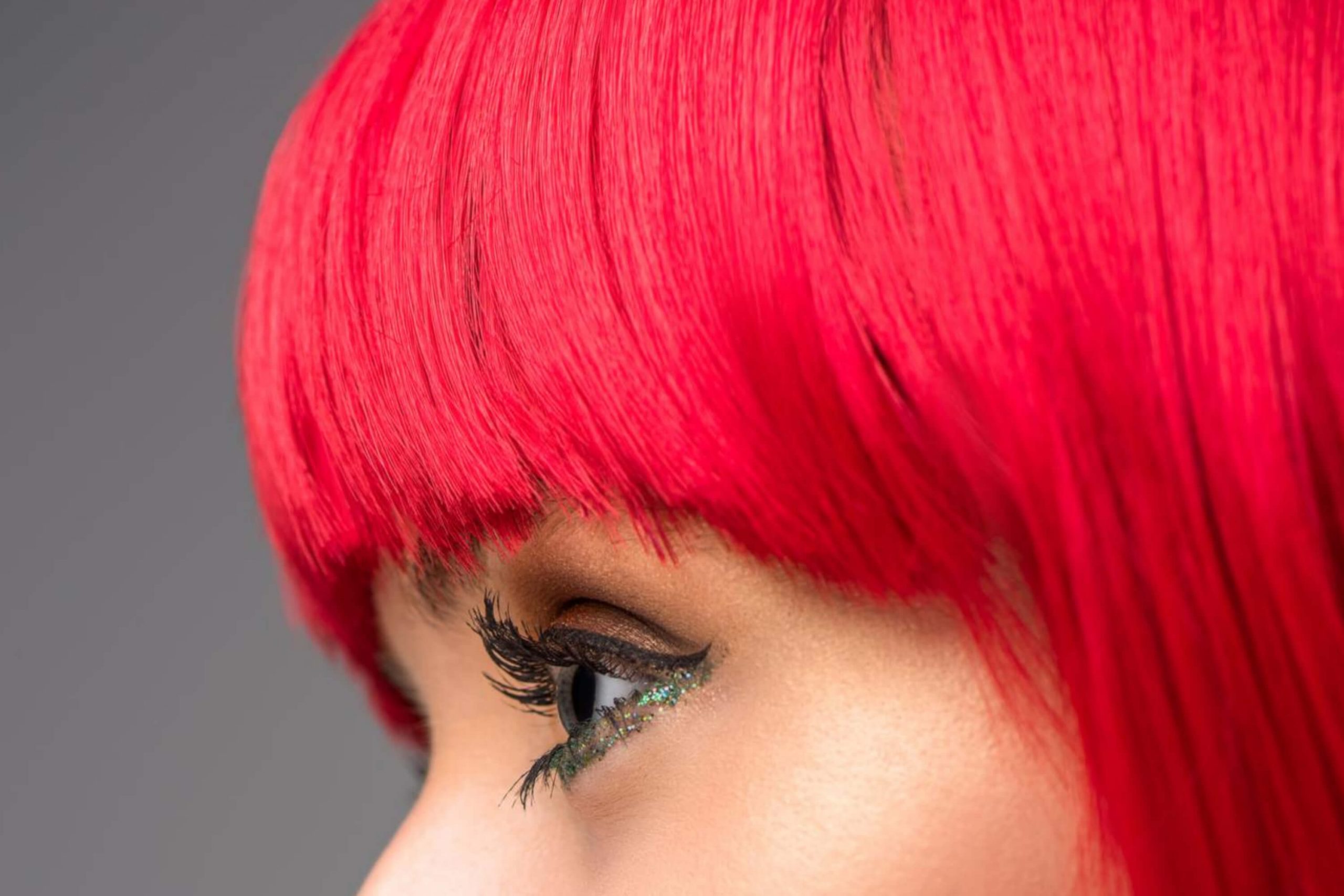 Apply the Dye!
Whoa, now this is the most responsible part! To apply the dye correctly and evenly, do the following. Unclip one section of your hair first.
Then, use an applicator brush to start applying the color an inch or two (2.5-5 cm) away from your roots. You need to completely saturate your hair all the way down to the ends of the strands!
Repeat this process for each section of hair.
Apply the dye all around your tresses except the roots. We usually have virgin hair at the roots, so if you do the roots first, you can end up with them being brighter color than the rest of your hair!
And if you have long and/or thick hair, we would recommend you use a squirt bottle to fill it with the dye and apply it that way.
Let the Dye Work
Once you successfully applied your red dye onto your mane, put a shower cap on and let the dye work and settle for as long as the instructions on the box say.
After half of the processing time, remove the cap and color your roots red as well.
Then put the cap back on and let the process get to the end.
Shampooing And Conditioning
After the time has run out, thoroughly wash the dye out of your hair. We suggest you make use of a shampoo that is designed for dyed hair specifically.
Like this, you will not damage the recently applied color and the structure of your hair won't get hurt as well. Then rinse it out and condition your hair with a conditioner also designed for colored hair.
Finally, rinse out the conditioner.
And so, this is the detailed description of the hair dyeing procedure for those of you who are dreaming of becoming red instead of being raven-black right now!
As you can see, there is nothing difficult about the process, you just need to follow the instructions precisely and make sure that you measure all the dye ingredients correctly.
Related: What Happens If You Leave Conditioner In Your Hair Overnight?
How to Choose the Right Dye?
And here is the top question that black-haired ladies ask when going to turn red. How to choose the right dye?
Since, as you probably know, it is pretty easy to screw everything up by choosing the wrong shade of the dye that will be applied onto your mane!
And since nobody wants that to happen, we have prepared a few handy tips for you, dear ladies, so that you could pick the best dye that will make you look even more irresistible than you are now!
Watch This BEFORE You Color Your Hair! – Hair Color Crash Course
Pick the Optimal Color For Your Skin Tone
This is a very important thing to keep in mind when choosing a dye! It must suit your skin tone, otherwise, you may look paler than you are! Or other unwanted skin effects may appear like yellowish tint, etc.
There are many different shades of red that you can dye your hair, including auburn, strawberry, brick, mahogany, and more.
Try going with a shade of red that best compliments your complexion, whether you have cool-toned fair skin, warm-toned dark skin, or something in between.
When choosing a dye, hold a sample hair swatch close to your face to see if the color works with your skin tone. Also, if you have pink, red, or bluish undertones, then you have a cool skin tone.
In case you have peachy, golden, or yellow undertones, then you have a warm skin tone.
Finally, if you have a combination of these two, your skin tone is most likely neutral.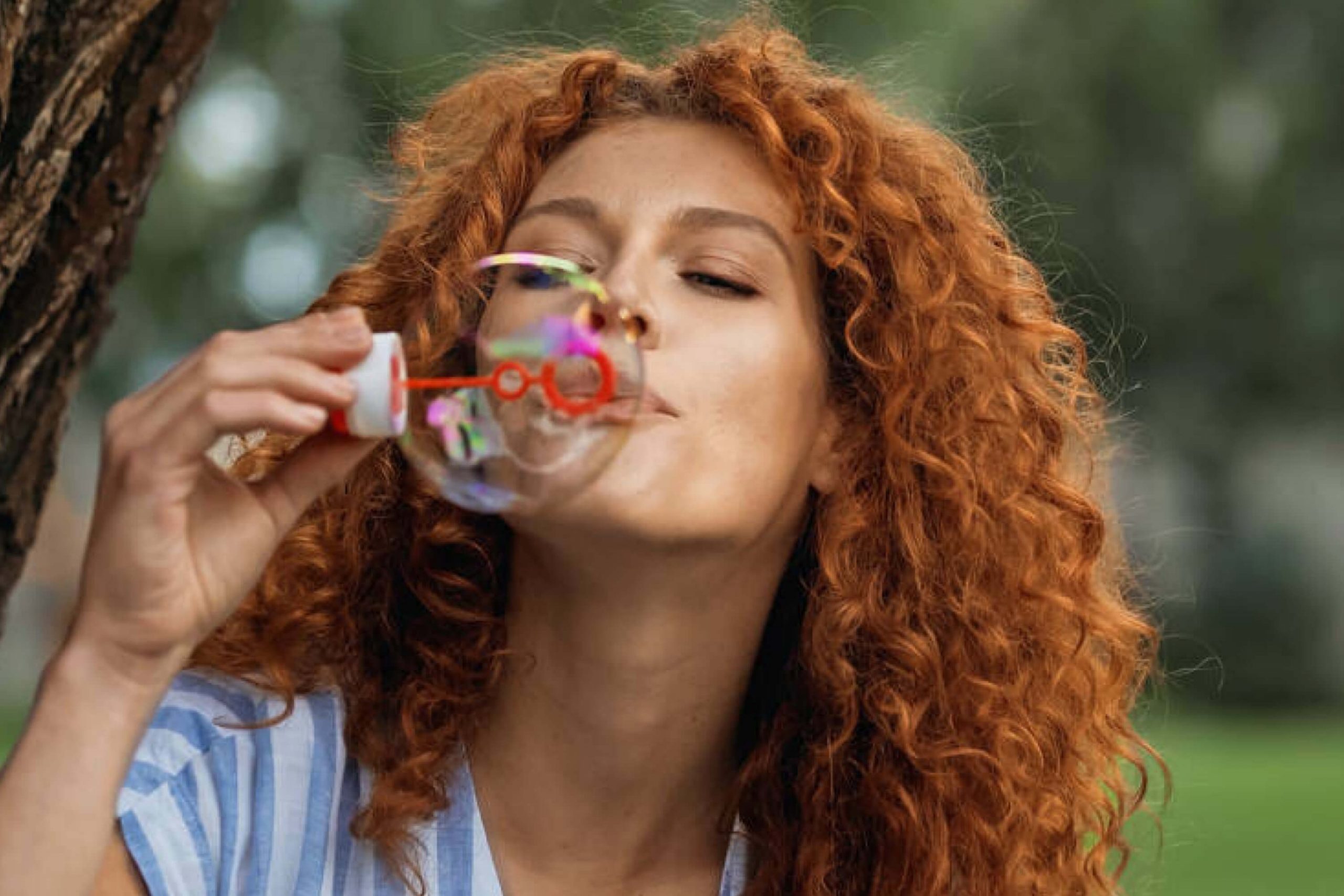 Choose Permanent Dye
As you probably know, there are two main types of hair dye: a permanent dye and a temporary dye. The difference is the following: permanent dye lifts the hair cuticle and lasts for months.
Temporary color places the dye on top of the natural hair color instead.
Respectively, such a dye will be able to last for a shorter period of time: for a few days or weeks to be precise.
Since you are coloring black hair red, you will need a permanent dye.
Related: How Long Does Permanent Hair Color Last?
Consider the Current Condition Of Your Hair
Since turning red after being black requires hair bleaching, you need to make sure that your hair will survive that challenge since the bleaching procedure is very aggressive for our manes!
So if your hair is weak, somehow damaged, or it has already been dyed a lot, you'd better wait with applying another color.
If you take all these aspects and nuances into consideration before you start applying the dye, you will be able to not only choose the most suitable color that will look great on your hair, but also, you will manage to avoid quite common flaws and mistakes that may lead to messed up hair and freaking colors on your locks!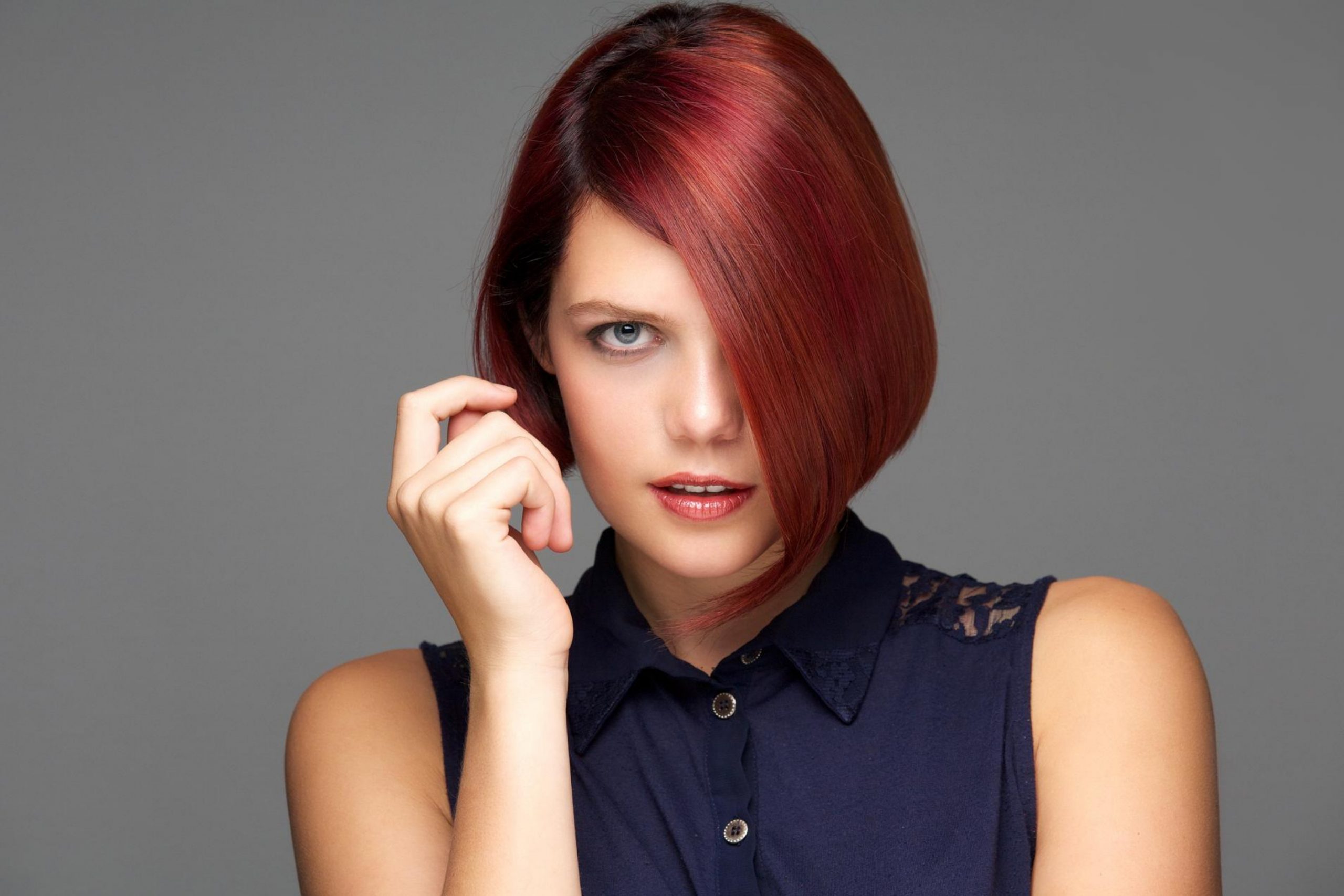 What Will I Need For Dyeing My Hair? Tools And Supplies
Well, in fact, everything is very simple here, but still we find it useful to remind you of what tools you will need for applying the dye.
Moreover, some of you may undergo this procedure for the first time alone!
So if you are going to dye your hair red, you will need the following things:
the dye
mixing bowl (any plastic bowl will do, or you can buy a special bowl for hair dyeing)
developer
bleach
shower cap
protective gloves
shampoo for colored hair
conditioner
squirting bottle (optional)
hair brush
application brush with pointed end
apron
As an additional supply, you can also grab some paper towels in case you need to swipe the blots of dye from your sink or from your hands.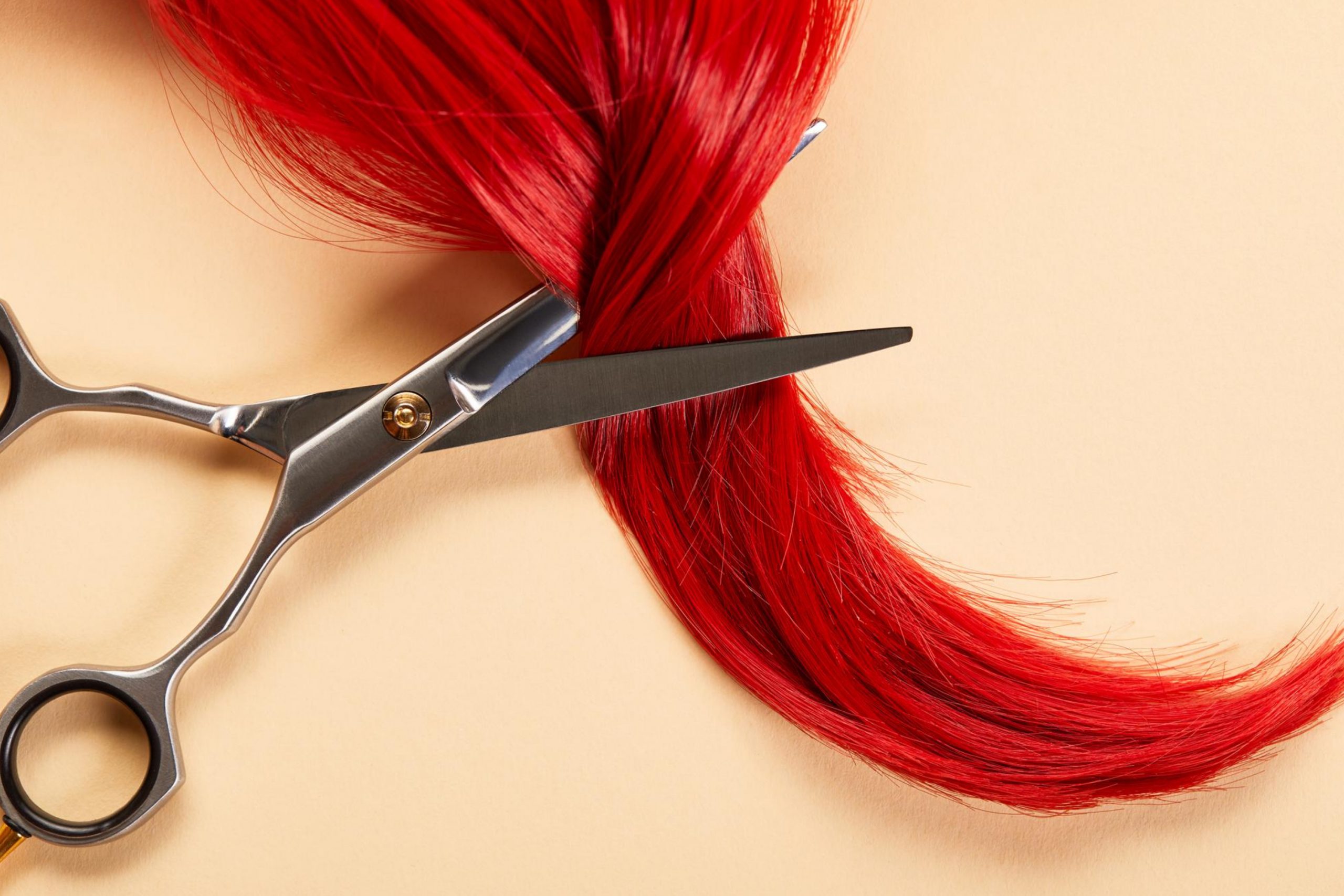 Tips For Caring For Your Red Strands
Finally, how should you take care of your freshly dyed strands after they have turned from pitch-black to copper-red or foxy-red mane?
Proper care is a must in this case, since the better you look after your chevelure, the better its appearance is. And the longer the color will last on your strands!
This is why everyone who has recently changed their hair color from black to red should follow the hair care instructions that we will provide you with below.
Don't Wash Your Hair Frequently
Red dye tends to get washed out pretty fast, so try to not wash your mane too often. Two or three times a week is more than enough.
If your hair gets oily fast, try using dry shampoo to keep it looking fresh in between washes.
Also, avoid hot showers since hot water will make the dye fade much faster.
Related: Should You Wash Your Hair Everyday? 12 Tips From The Trichologist
Do Regular Touch Ups
Again, red tends to fade pretty fast. This is why you should apply a semi-permanent or demi-permanent dye to your hair from time to time. It will help you to gently touch it up and keep the color looking rich.
For touching up the roots, however, you should make use of a permanent dye.
Deep Condition Your Hair
This is a mandatory step in caring for your red locks! As all of you know very well, dying your hair is a very damaging procedure, especially if it includes bleaching.
Because of this, you will definitely want to make sure you do deep conditioning treatments on your hair from time to time, especially just after you've dyed it.
Well, now you know everything you need about how to dye your hair red at home if you have black mane right now.
The procedure is not difficult at all, but you do need to follow the instructions precisely and make sure that your hair is in a good condition before you begin.
Only then you will be able to get the desired color and keep it on your strands longer.
Frequently Asked Questions
⭐Can I dye my black hair red with henna?
No, henna won't cover the black dye.
⭐Is it mandatory to bleach black hair before dyeing it red?
Yes, otherwise the new color won't settle.