Wearing your hair slicked back always look stylish no matter whether you are a guy or a girl! Besides, this hairstyle suits both the owners of straight and wavy locks. This is why so many people want to know how to train your hair to go back.
To some of you, training hair to slick back may seem difficult, however, we are here to prove that it's not. Read on to find out how you can train your hair to slick back almost effortlessly.
Also, we will explain what types of hair are more suitable for this kind of hairstyle and what you could do in order to keep your mane looking the same chic and stylish longer after you slick the hair back.
How to Train Hair to Slick Back?
When you think of how to get your hair to slick back, you probably think about using tons of styling products like gels, mousses, or sprays. Well, to a certain point, using those will also be needed.
How To Train Your Hair To Slick Back & Stay Up All Day Long
However, there are several methods you can use that will train your locks to slick back without much help.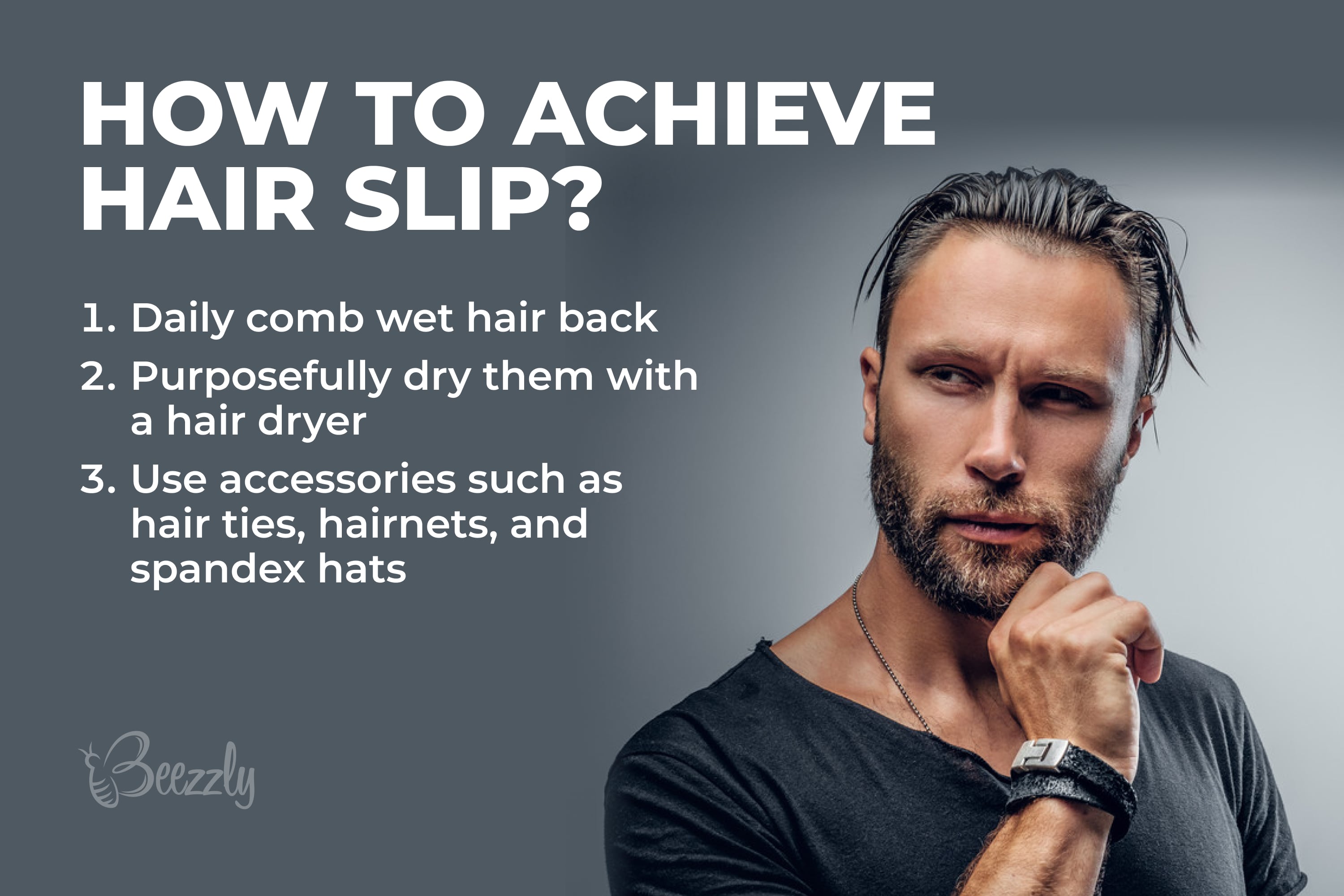 You can achieve backward slick by using one of the following methods:
Daily brushing your damp hair back
Combing damp hair back daily
Targeted blow-drying
Using accessories such as hairbands, hairnets, and spandex caps
For sure, it is quite time-consuming to remember to brush your mane daily, besides, this must be done every day, otherwise, you will not get the desired effect. However, if you don't want to weigh your mane with too many styling products, you should definitely consider using a comb daily instead!
Below, we suggest you learn more about each of these options. Like that, you will be able to figure out which one seems more suitable for you in terms of effort and time needed.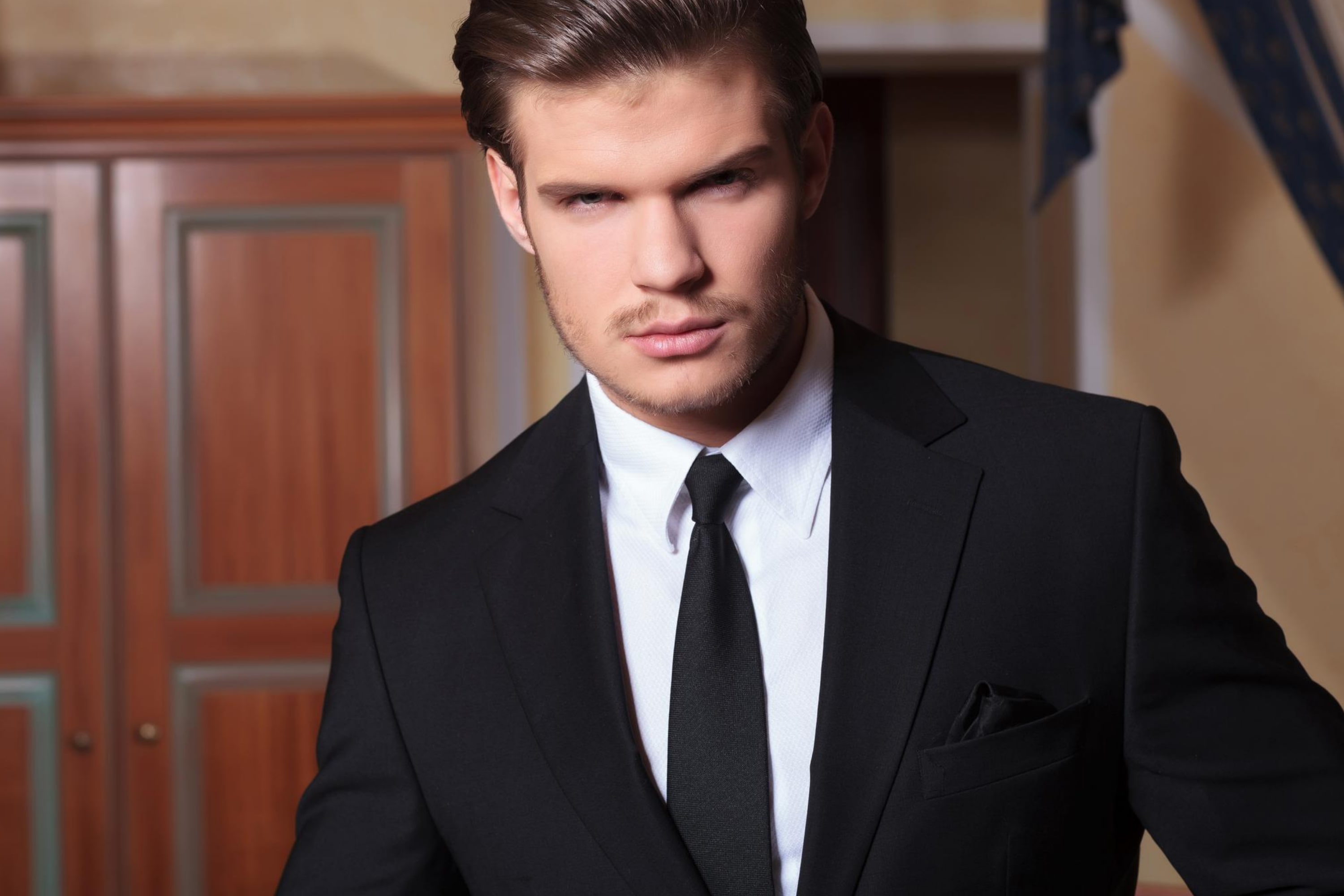 Grow Your Hair Longer (Not the Fastest Solution!)
For sure, the easiest way to make your hair slick back is to grow it as long as possible. The weight of the locks will keep the whole mane properly slicked backward, which means you will not have to waste your time on regular brushing and applying various styling products.
On the other hand, this method might not work if your hair is too porous and/or lightweight! Too lightweight strands will hardly be able to slick back accurately and you will anyway have to help them with some styling gel or spray to keep the hairstyle in a decent condition.
Besides, growing hair longer is not a fast thing to do!
Typically, you will need several months at least to get your mane longer – that's if your hair is already long enough. And if your hair is cut very short now, be ready to spend a couple of years (or even more if you are a lady!) until it becomes long enough to be slicked.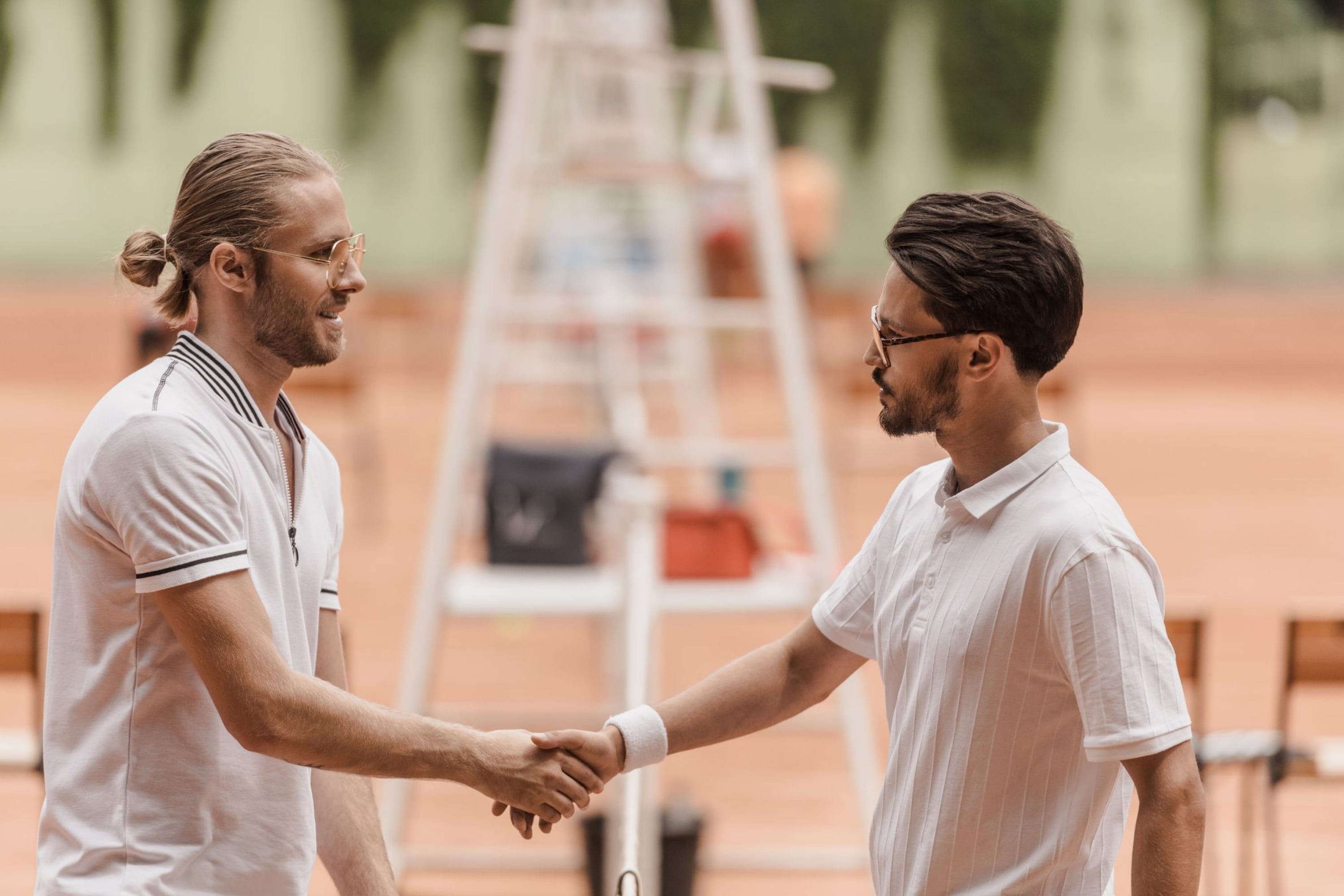 Brush/Comb Your Hair When It Is Damp
Ok, you have to be very careful here! See, damp hair is way more prone to breakage so you need to work it very delicately. However, when first slicking your hair back it is a good idea to do it after you take a shower and towel-dry your mane.
The reason for combing your hair back when it is damp is simple. When the hair has some moisture to it, it is much easier to work it the way you want it to be. Your locks are more responsive and you will have less resistance while brushing or combing them.
In addition, when your hair is damp, it is also more likely to stay in place after you are done combing. Like that, you can skip the necessity of using any additional styling products to keep the mane in place. For sure, you should note that this will be temporary as your hair will obviously dry soon enough.
And one more notification for you! When slicking your wet hair back, never do it when it is soaking wet! This hair is especially delicate and you can easily damage it by breaking or even pulling out!.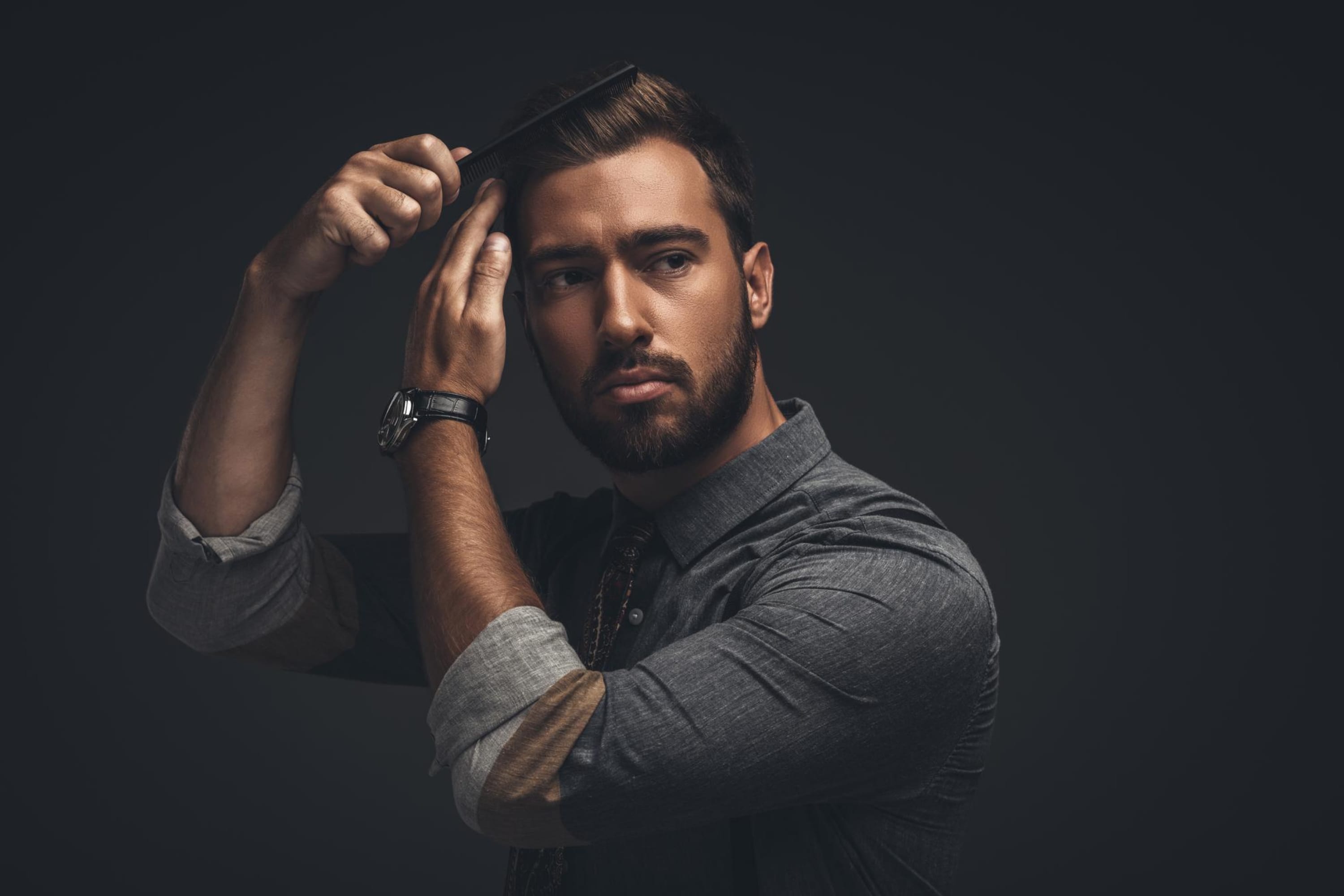 Opt For a Blow Dryer
If you don't have time or desire to deal with wet hair, you can always make use of your blow dryer. This tool will allow you easily slick your mane back in a few seconds! Like that, you will make your locks to lay the way you want easily thanks to the use of heat.
Since you will be using heat, we would recommend you opt for a heat protectant spray to avoid any damage to the tresses. Use a low to medium heat setting and remember to hold the blow-dryer around 6 inches away from the mane but target the bases of the strands!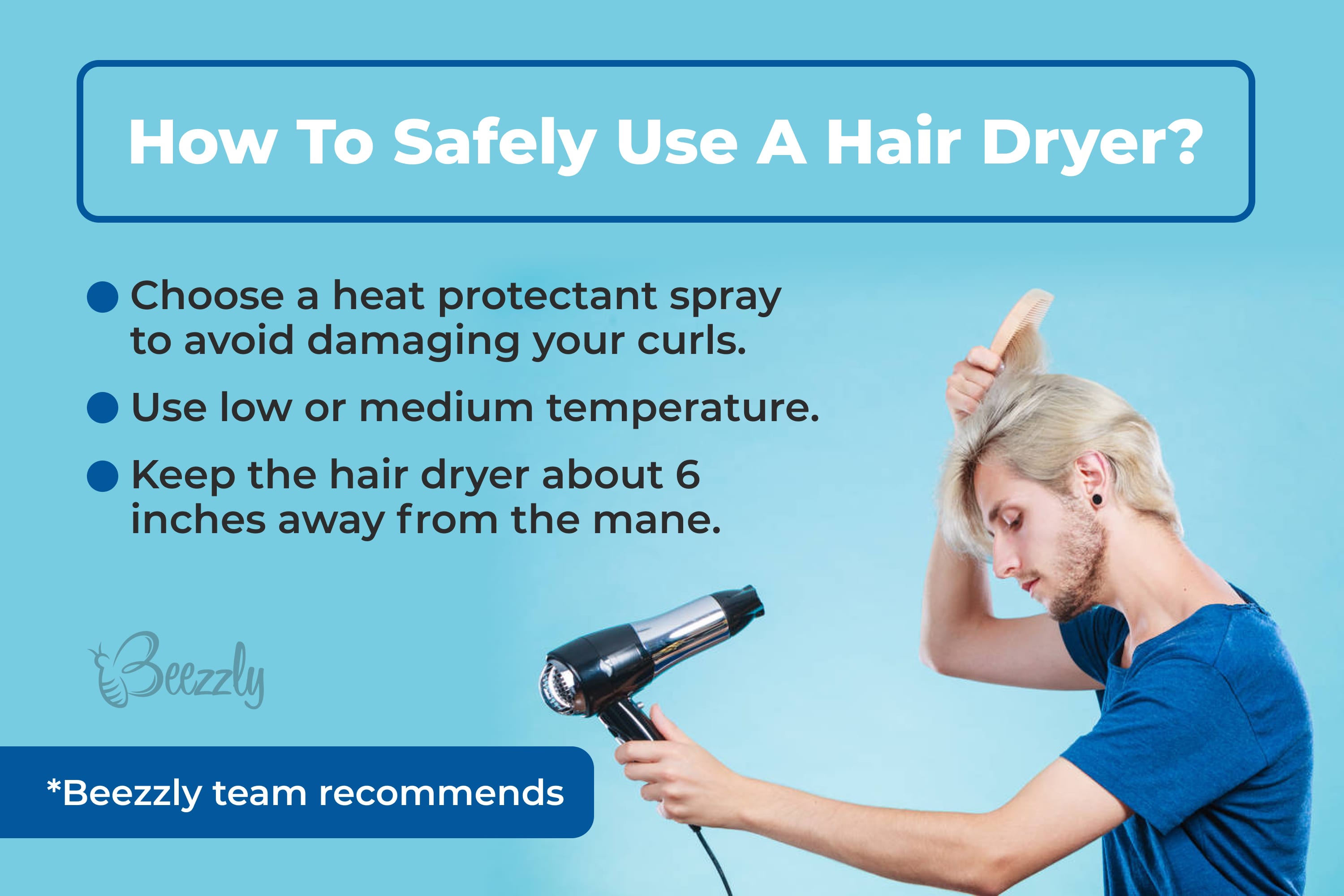 Like this, you will be able to get the best hold.
Using a blow dryer has another benefit except for being a quick option. See, with the help of this tool, you can style your slicked hair the way you want. For example, you can use the blow dryer in different ways to determine how much volume you want.
You can point it more upward and tousle the hair as you blow-dry it backward to get more volume. Or, you could point the nozzle slightly downward while blow-drying backward. It will allow you to reduce the volume and have the hair laying flatter and closer to the scalp.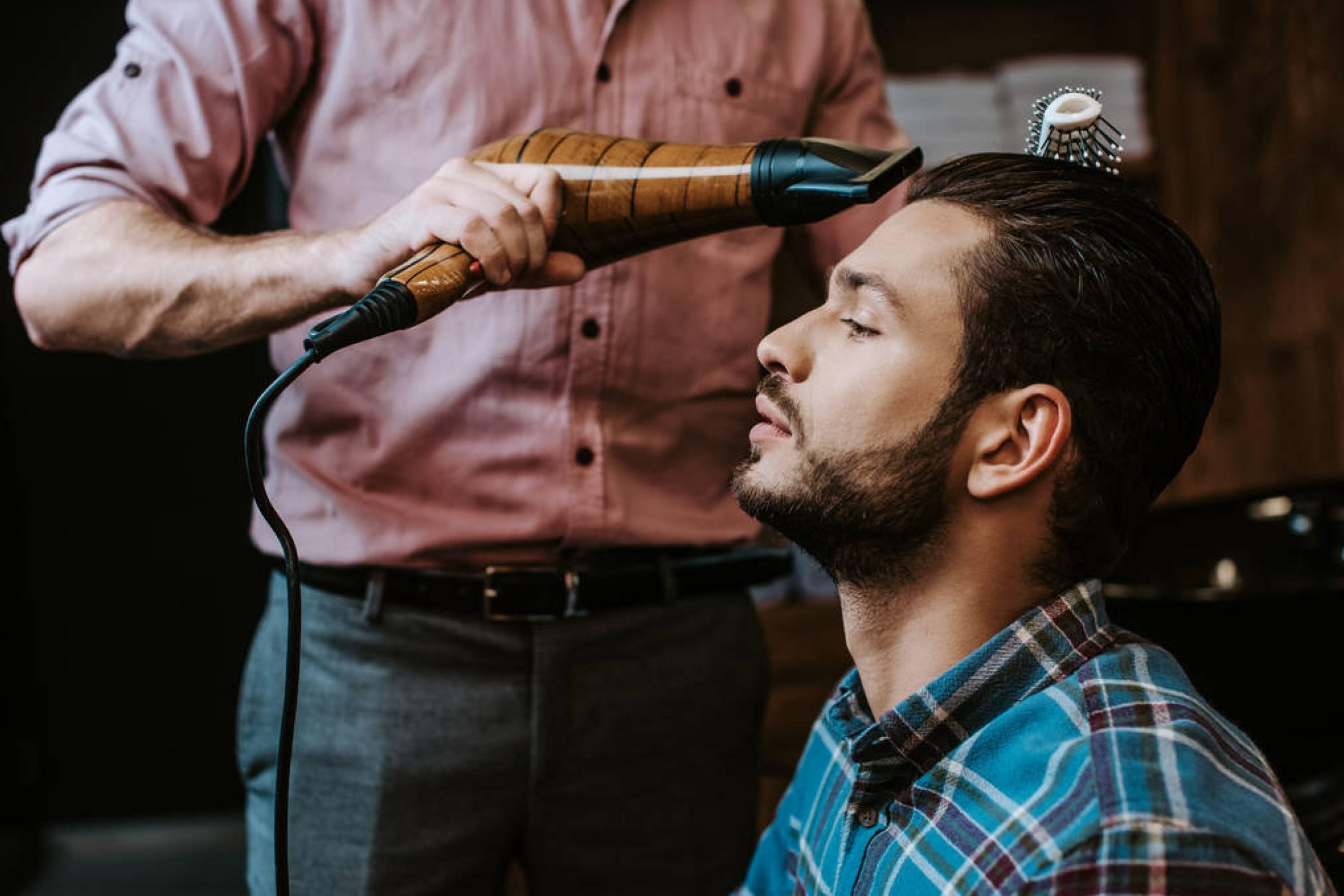 Brush/Comb Your Mane back Every Day
This is one of the slowest ways to make your hair slick back naturally, but it is important not to overdo it! See, if you brush or comb your hair too often, it can lead to breakage. So once a day is a minimum you should stick to.
This method requires time since your hair needs to get used to the new way of brushing and the new direction as well, especially if you are used to another one. But the good news is that the more often you brush it back the sooner you will be able to reduce the frequency of brushing sessions.
You can use either a brush or a comb for this purpose. A brush is perfectly fine if you need to quickly sweep the hair back without much fuss or trouble. But if you want a sharper, more precise, or more shapely slick back, you should definitely opt for a comb!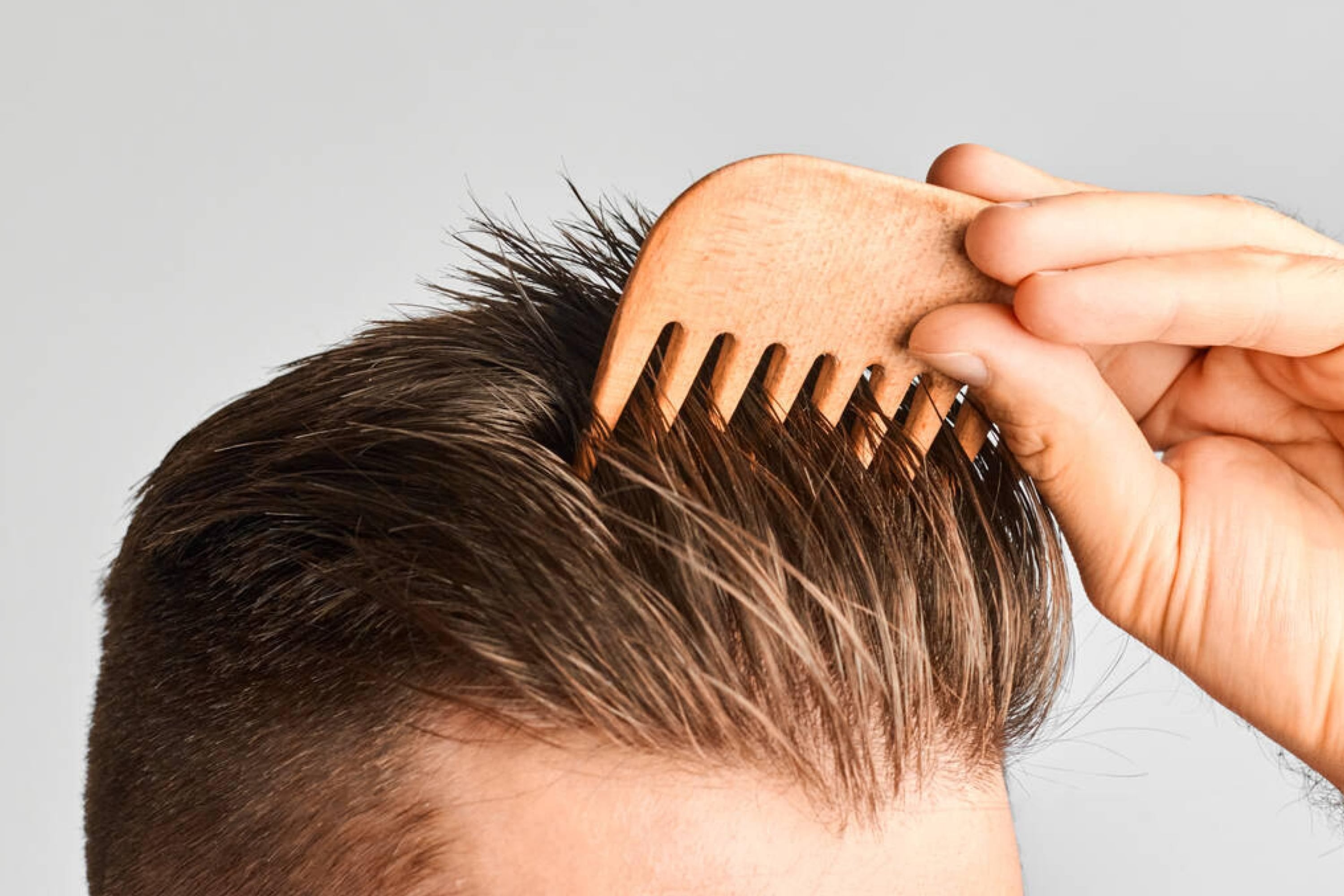 Try Out Hairbands And Headbands
Such accessories are great for training the hair to stay slicked back since it is a physical way to prevent hair from falling forward. Headbands and hairbands are especially effective when you use them after you have combed your mane, brushed it, and blow-dried it backward after a shower.
There is only one downside that using these two accessories has: they only apply pressure to the hair at the front. But they don't do much for the hair at the back!
This is why, if you compare this method to others described here, you will probably realize that it is somewhat less effective.
Spandex Caps, Durags, And Hairnets
These accessories are mentioned together here because they are basically doing the same thing. No matter which one of them you use, the effect will be more or less similar: they all apply downward pressure on the hair across the entire top of the scalp.
By the way, this is what makes them different from hairbands and hairnets, which only apply pressure to the hair at the front! Because of this distinction, spandex caps, durags, and hairnets often appear to be more effective when getting your hair to stay slicked back for longer periods of time.
And again, they will also be most effective after you have brushed or combed and blow-dried your mane backward. And remember that none of these should be left on your hair for too long!
Just keep them on for 15-30 minutes and then take them off. Otherwise, if you leave them on longer, they will create more pressure on your hair and scalp, which is definitely not what you are striving for!
In general, this is a good and handy way to train your hair to slick back while you are at home after taking a shower.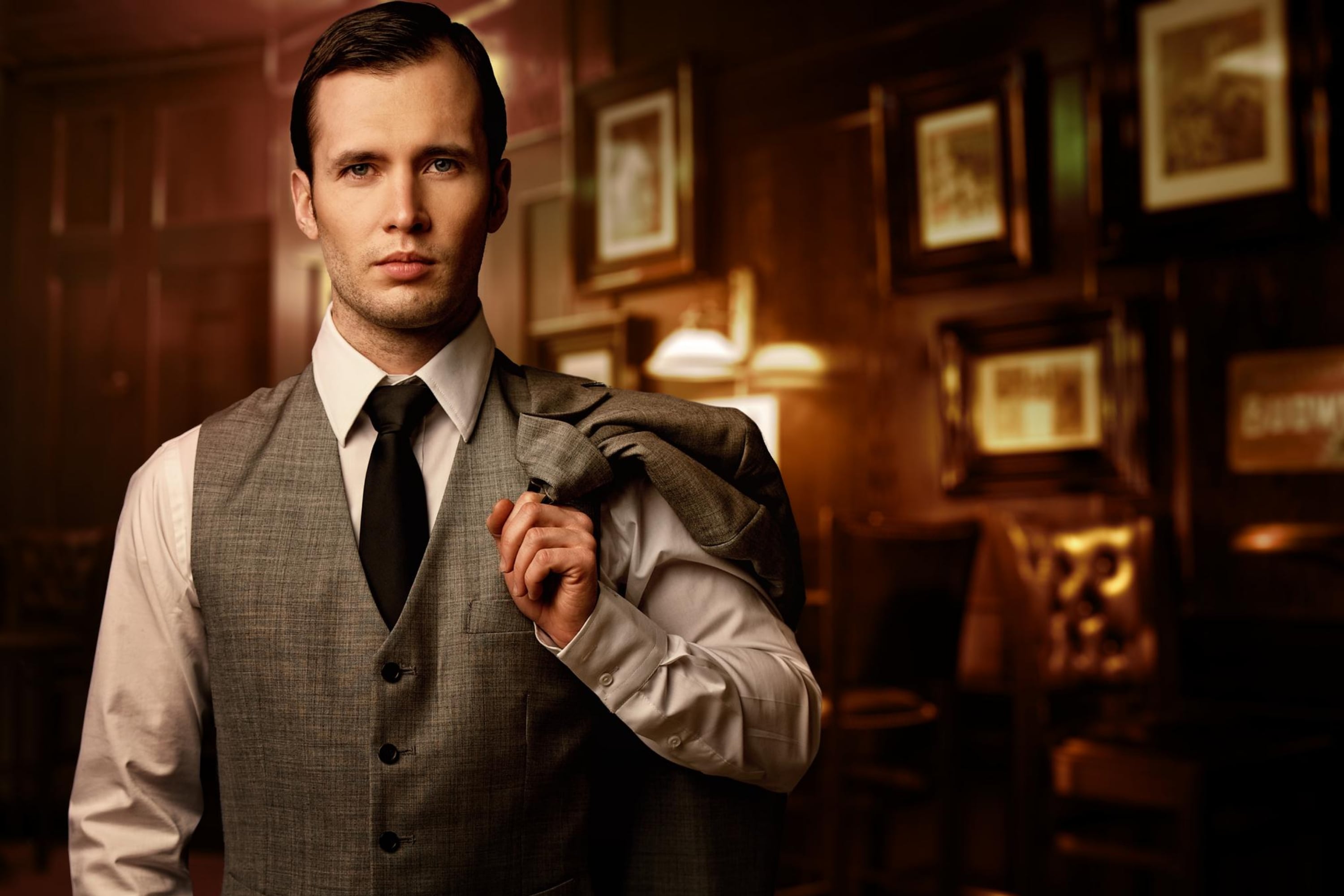 Consider Using a Baseball Cap!
We bet only a few of you remembered about them! However, a regular baseball cap is a great accessory that can help you effortlessly keep your hair slicked back and you only need to put it on for that!
Using a baseball cap is also a more useful method since you can go out with it while still keeping your hair pulled back!
This is what hairnets and durags lack since you will hardly leave your home with one of those on your head.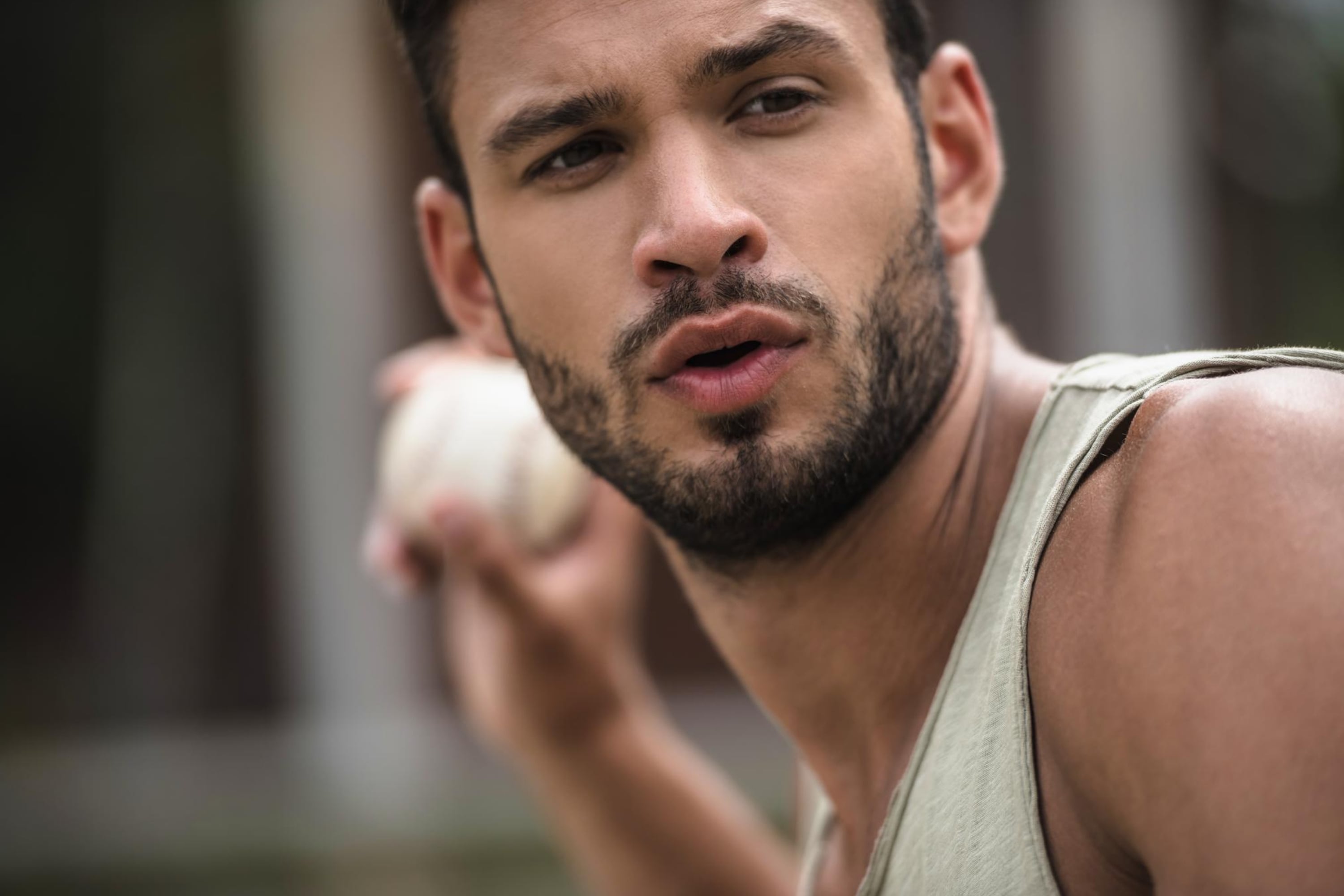 Styling Sprays And Gels
In fact, we mean any styling products here. For sure, they are the simplest and the quickest way to handle your mane and keep the hair slicked back ideally.
In addition, such products provide you with a more stable and long-lasting effect, which can be especially appreciated by the owners of fine and thin hair.
In addition, using styling gels, sprays, and pomades allow you to create various styling effects on your mane, such as adding more gloss to it. Nevertheless, you always need to keep in mind that you should use these products moderately.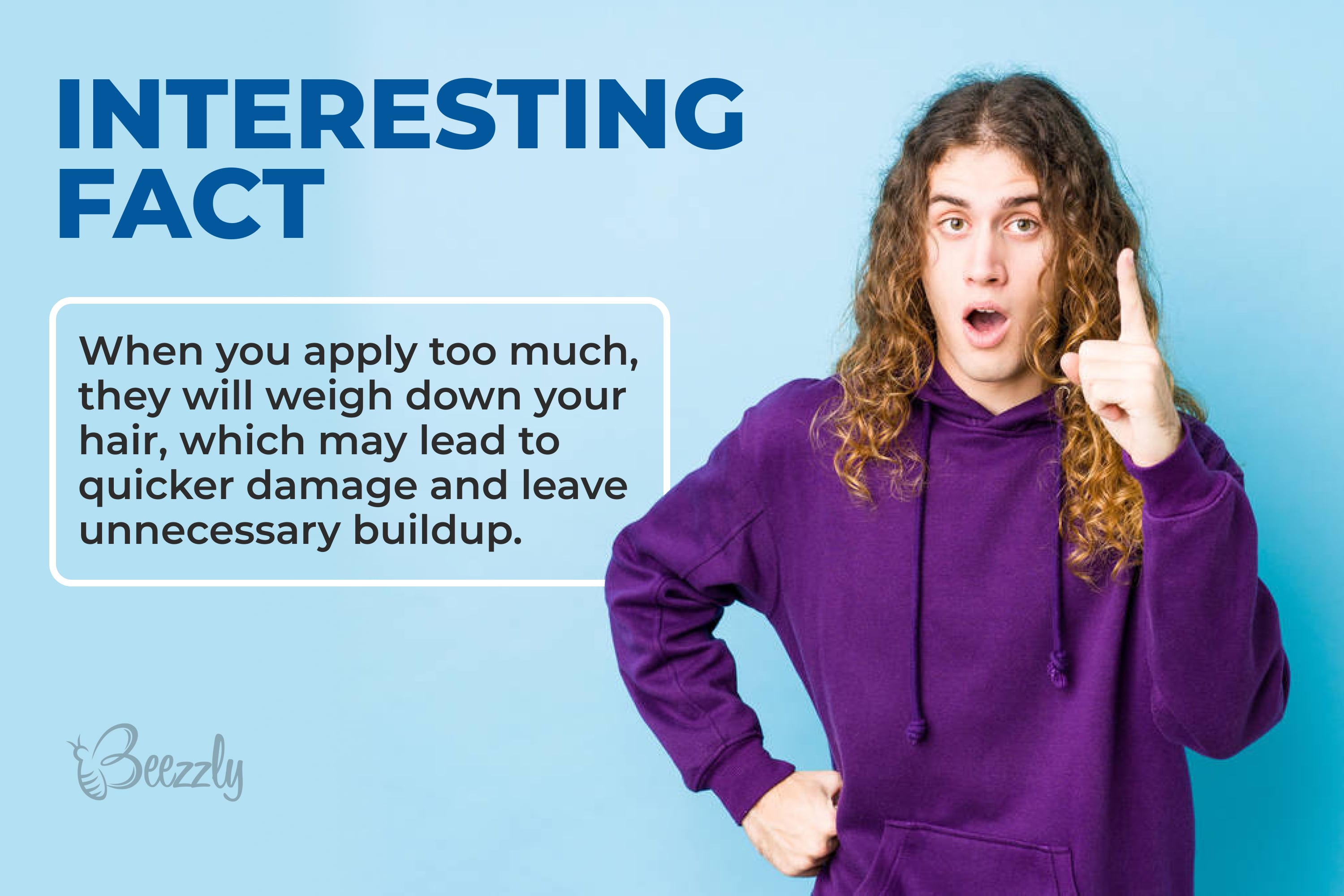 Now you know what tools, products, and accessories can be used to train your hair to slick back naturally. Some of these methods are more time-consuming (e.g. brushing) whilst others are absolutely effortless (like styling products).
However, each of them has certain nuances that should be taken into consideration if you want to do everything right.
How to Keep Your Hair Slicked Back Depending On Your Hair Type?
Since you now have several methods for keeping your hair slicked back, you may think that you will easily train your mane to stay in this backward direction.
How I Slicked Back My Thick Curly Wavy Hair | Step by Step Hair Tutorial
However, your hair is a tricky thing! The effect of your "slicked training" will depend on the hair type you have a lot! Straight hair, wavy hair, and thick hair will react distinctly, and we recommend you find out how exactly.
How You Can Train Thick Hair To Slick Back?
If you have thick hair, you may face certain complications on the way to a perfect slicked chevelure. In order to train thick hair to slick back properly, backward pressure from a blow-dryer will come in very handy!
As extra support, you can use tight-fitting caps and hairnets, as well as heavier products such as pomades. All of them will help you keep things in place.
Why is it so hard to get thick hair to slick back and stay in place, you may wonder?
There are two major reasons:
First of all, you will have more resistance than you would with fine hair
Second, thick hair will fight hard to come back forward!
As additional help, try using a boar bristle hair brush. This type of brush is ideal for coarse and thick hair for a few reasons:
It guides the hair in the desired direction easily
It is usually anti-static
It minimizes flyaways
You might also want to use more snug-fitting spandex caps, durags, or hairnets when slick back training your thick hair, but don't use them excessively. You should not leave these accessories on your head for more than 30 minutes at a time.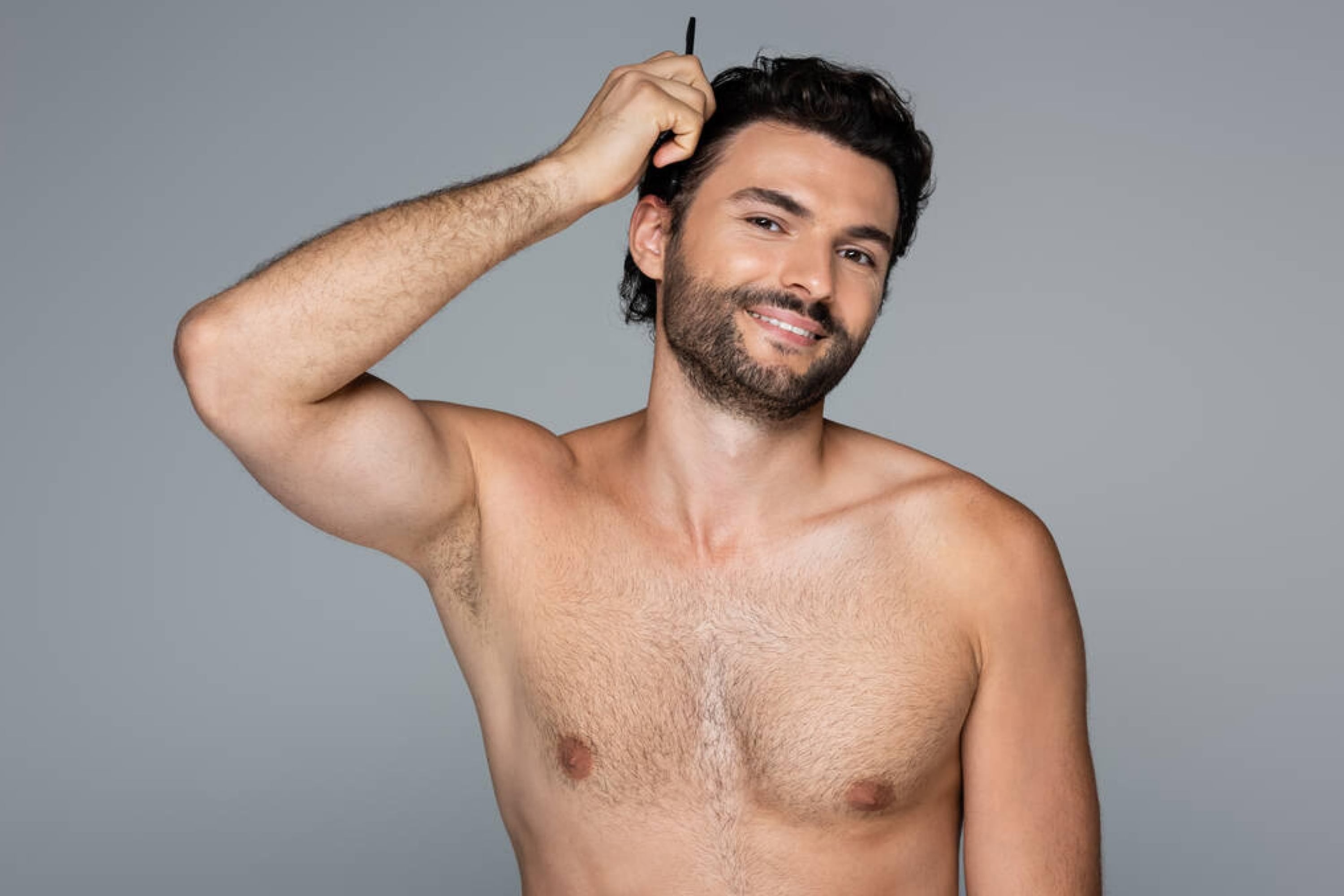 How To Train Curly Hair To Slick Back?
People often say that curly locks are the trickiest to handle when they are trying to keep them slicked back. The key to training curly hair to slick back is in the type of brush you use.
For a smoothening effect, use a boar bristle brush that has densely packed bristles to get a tight and smooth slick back
If you want to define the curls and/or detangle the hair, opt for a brush with wider-spaced bristles instead
In any case, no matter what brush you choose, remember to use it on moist or damp hair to reduce frizzing. And keep in mind that curly hair can give you an awesome slicked-back look!
However, you shouldn't expect it to look the same as straight hair. And it's not your fault, it's just the natural structure of the hair.
How To Train Your Hair To Slick Back If It's Straight?
Straight hair is the simplest type of hair to slick back! To train straight locks to slick back, simply remember to do several routine things:
Daily brushing
Gently pressuring backward with a blow-dryer
Using accessories such as spandex caps
Straight hair is the hair type that is most likely to give you that classic, tight, and vintage slick back you could see in those 1950s movies! Of course, you need to remember that the thicker the straight hair is, the tougher it will be to slick back.
So now you are aware of a few methods of training your hair to keep it slicked back naturally. We explained what tools and products can become handy for this purpose and what nuances you should take into consideration to use them correctly.
Also, now you know how different types of hair can react to such "training" and how you can make each of them give you the desired effect.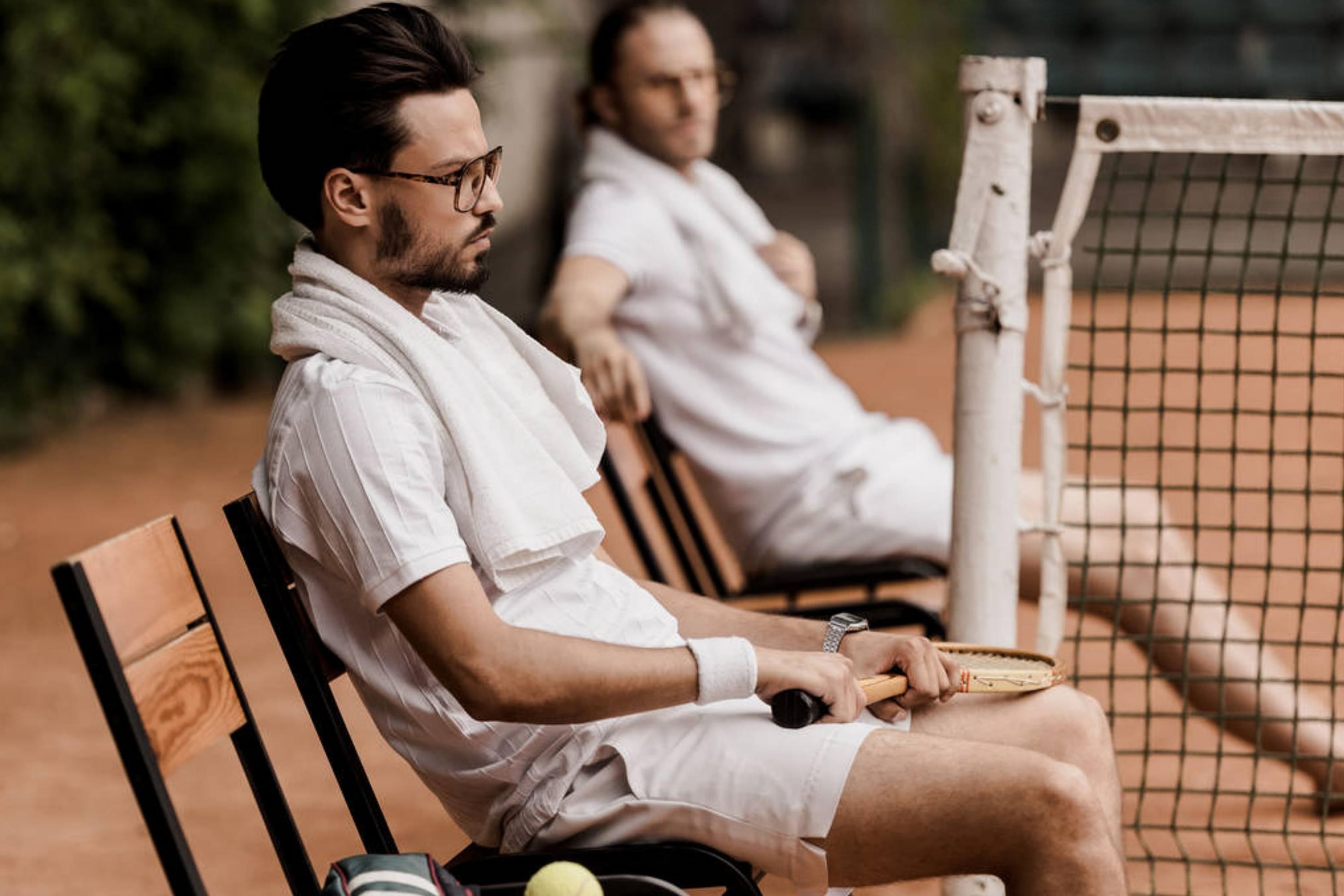 Frequently Asked Questions
⭐Is there any difference between how to slick back straight hair and curly hair?
Yes, there are distinctions. You will have to use different methods/tools for this purpose to achieve the desired effect.
⭐How much time does it take training hair to stay back?
It depends on your hair type and how regularly you train it. In general, it takes around a few months.
⭐Does training your hair actually work?
It works but only if you follow a regular routine. Train your hair daily and in a couple of months (at least) you will see the result since your hair willa djust.