If you tend to dye your hair often enough, shifting from one color to another or just trying different shades of the same color, you might one day think of bleaching your mane.
However, many ladies are worried about this procedure since they don't know whether or not bleaching is long-lasting, or they will be able to get back to their natural hair color one day.
So if you also want to know whether bleached hair ever fades, this article will be very useful and interesting for you!
You will learn how long bleach lasts on our hair, how to prepare your mane for the upcoming bleaching procedure if you decide to undergo it, and what you could do in order to keep your hair healthy and strong after it is bleached (since, as you know, this procedure is very harmful for our tresses).
And of course, we will describe in general how bleaching of your hair usually happens.
How Long Does Bleach Stay In Your Hair?
How long does it take for bleached hair to fade? This is probably the most common and frequently asked question that ladies ask when thinking of turning blonde.
Since you can never know how long you will enjoy your new hair color, it is good to be aware of how soon your locks can start fading and losing their color.
However, when it comes to bleaching, we can't unfortunately tell you that one day your hair gets faded.
See, bleaching is a permanent procedure, and once your hair is bleached, it remains like this all the time!
The only possible way to get back to your natural hair color is to grow your hair out.
And that can take months! Just imagine: if your mane was twelve inches long when you bleached it, it would take you around two years to grow it back!
This is why you need to take this fact into consideration before you decide to pay a visit to a local salon and turn your chestnut or red mane into something platinum blonde.
Once this is done, there will be no way back. You will not be able to return to your natural hair color in a blink of an eye.
And except for growing your mane, there are only a few alternative options that you can use in order to change your blonde hair color somehow.
Usually, it means making balayage or other similar hair dyeing techniques to add more color to your tresses.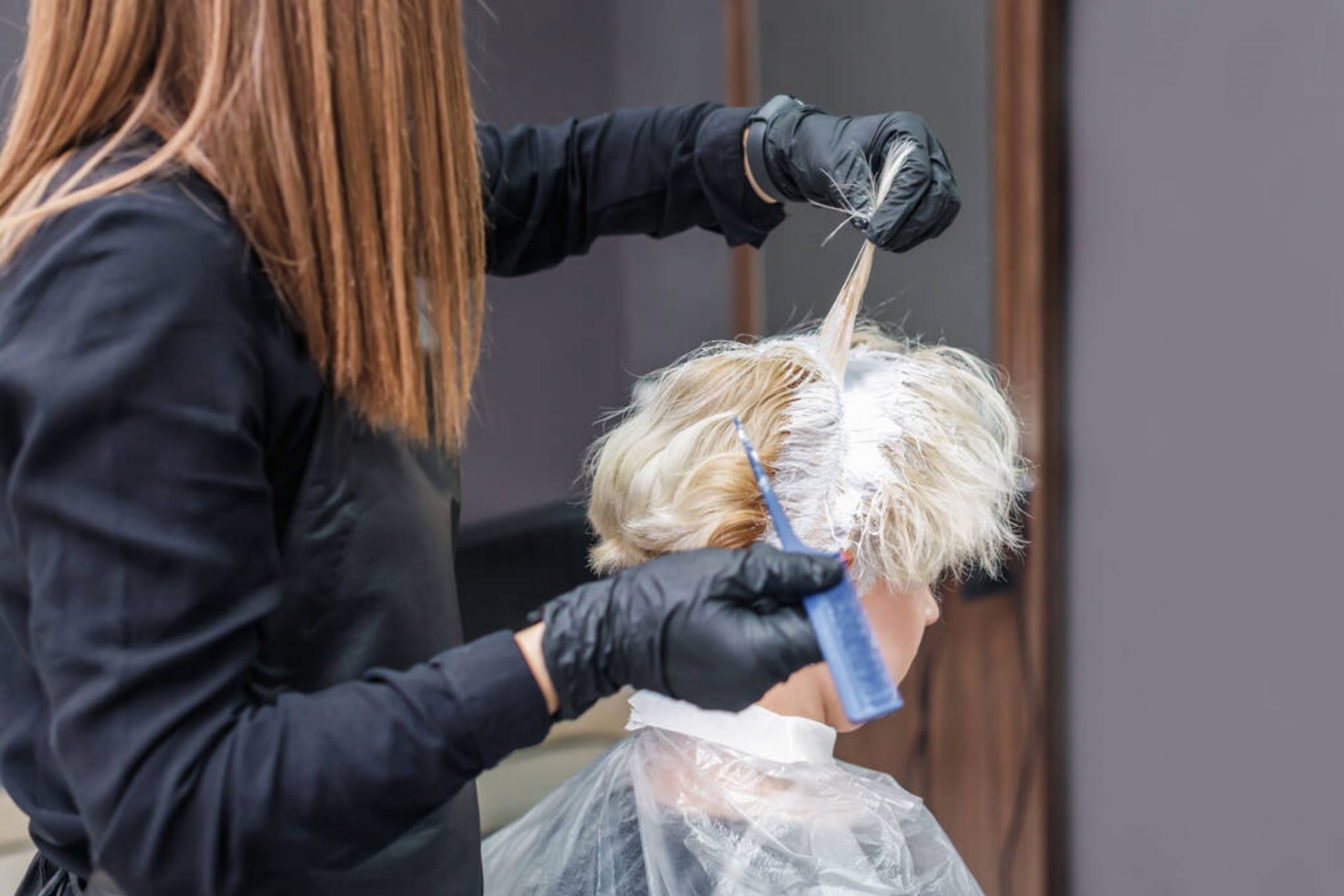 Hair Bleaching Procedure Overview
As you definitely know (especially if you have ever dyed your hair), bleaching is not a game! Because it is a chemical process, it must be approached thoughtfully and with extreme caution. This is why hair bleaching is always done in a salon by a professional colorist.
But what exactly is bleaching, you may be wondering?
See, bleaching is in fact a sort of chemical technique. It removes the pigment from hair strands, resulting in lighter-colored hair.
There are two major ingredients that are involved in the procedure, they are hydrogen peroxide and bleach powder.
The hydrogen peroxide is needed to expose the hair strands, while the bleaching powder is used for removing the natural hues in your hair.
The longer the bleach powder is left on the hair, the lighter it becomes.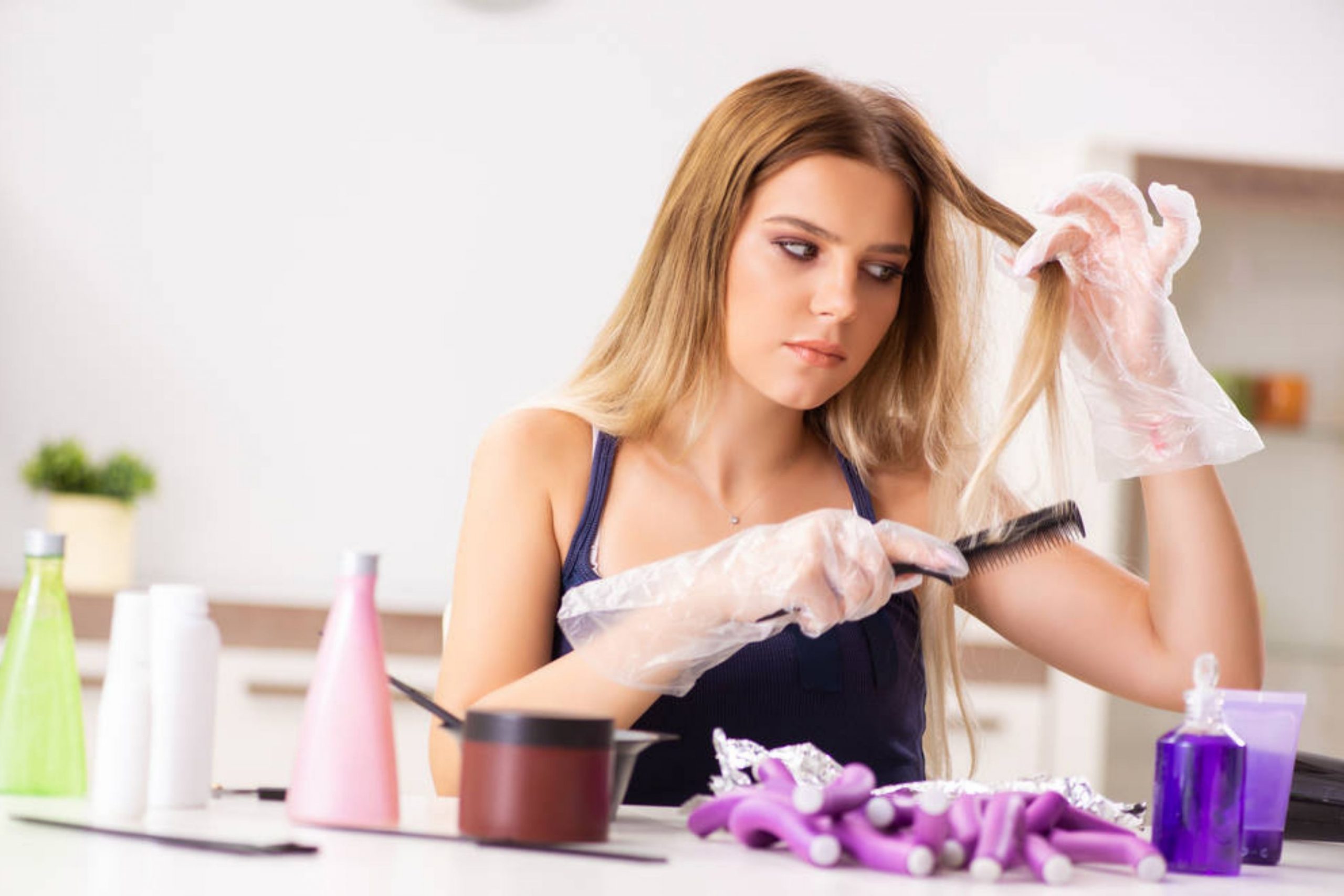 How Do You Check Your Hair Before Bleaching It?
So, imagine you decided to get your hair bleached and turn yourself into blonde.
All right. But what is next? Is there anything that needs to be done before you end up in a salon's chair?
In fact, yes, there are several things that you should take into close consideration before heading to your salon.
It is very important to review your hair's overall health condition before you start bleaching it. Bleaching is already a very stressful process for your hair, so if your strands are not in a proper state, the stress will be even worse!
Thus, you will cause more damage to your mane. This is why, in case your hair shows any signs of dryness, breakage, or it looks dull and lifeless, you should probably reschedule the bleaching treatment.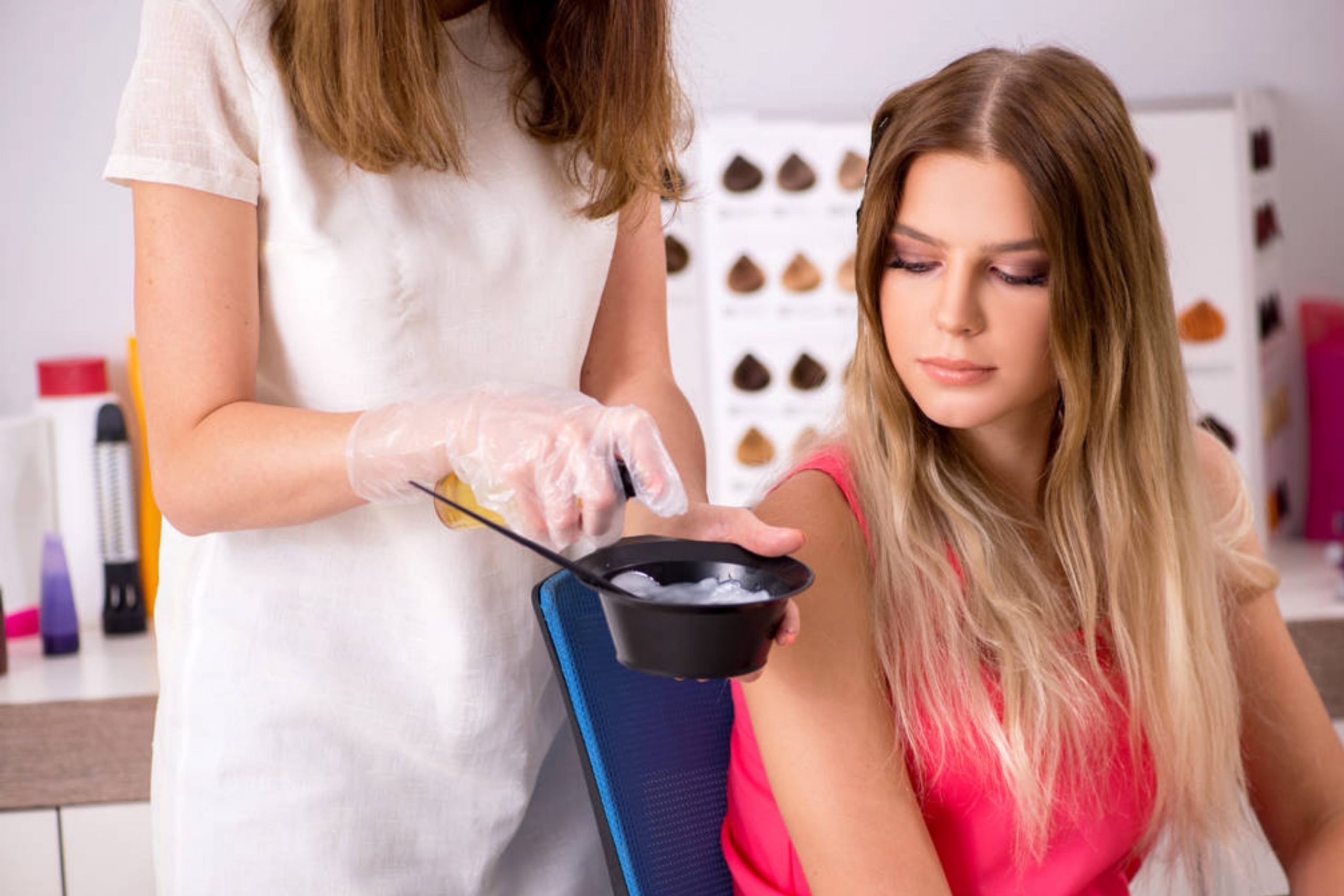 Instead, you need to focus on restoring your hair and infusing it with nutrition.
It would be best to begin preparing your tresses months in advance before you visit a salon to bleach.
Like this, you will be able to avoid damage from the bleaching process.
Since both products used for hair bleaching, the bleach powder and the hydrogen peroxide, are harsh chemicals, they will amplify these weak hair signs.
Also, you should know that bleach works much better on virgin or untreated hair.
This is why it is recommended to wait at least three months before undergoing a bleaching procedure.
If you dye your hair, then instantly bleach it, it is more prone to damage.
You should also avoid coloring your hair for a couple of months before bleaching and then minimize the use of heat hair styling tools (or stop using them at all) at least a week before you get your mane discolored.
5 Tips to Grow Out Dry, Damaged & Bleached Hair
Related: 6 Tips From The Experts, Can You Bleach Wet Hair?
How to Make Your Hair Look Good While You Are Growing It After Bleaching
All ladies know how messy it looks when you have blonde hair with grown dark roots! It looks as if this person has never visited a hair salon before.
So naturally, everyone would love to know how they can keep their hair looking good while they are slowly approaching their natural color.
In fact, there are several tips that we have prepared for you.
Get Balayage
You can ask your colorist to apply blonde, brown, or reddish balayage highlights or lowlights based on the desired look.
These tones will assist the natural color in your roots in merging effortlessly with the rest of your dyed hair.
If you're searching for a low-maintenance way to restore your hair to its original color, this might be the one for you.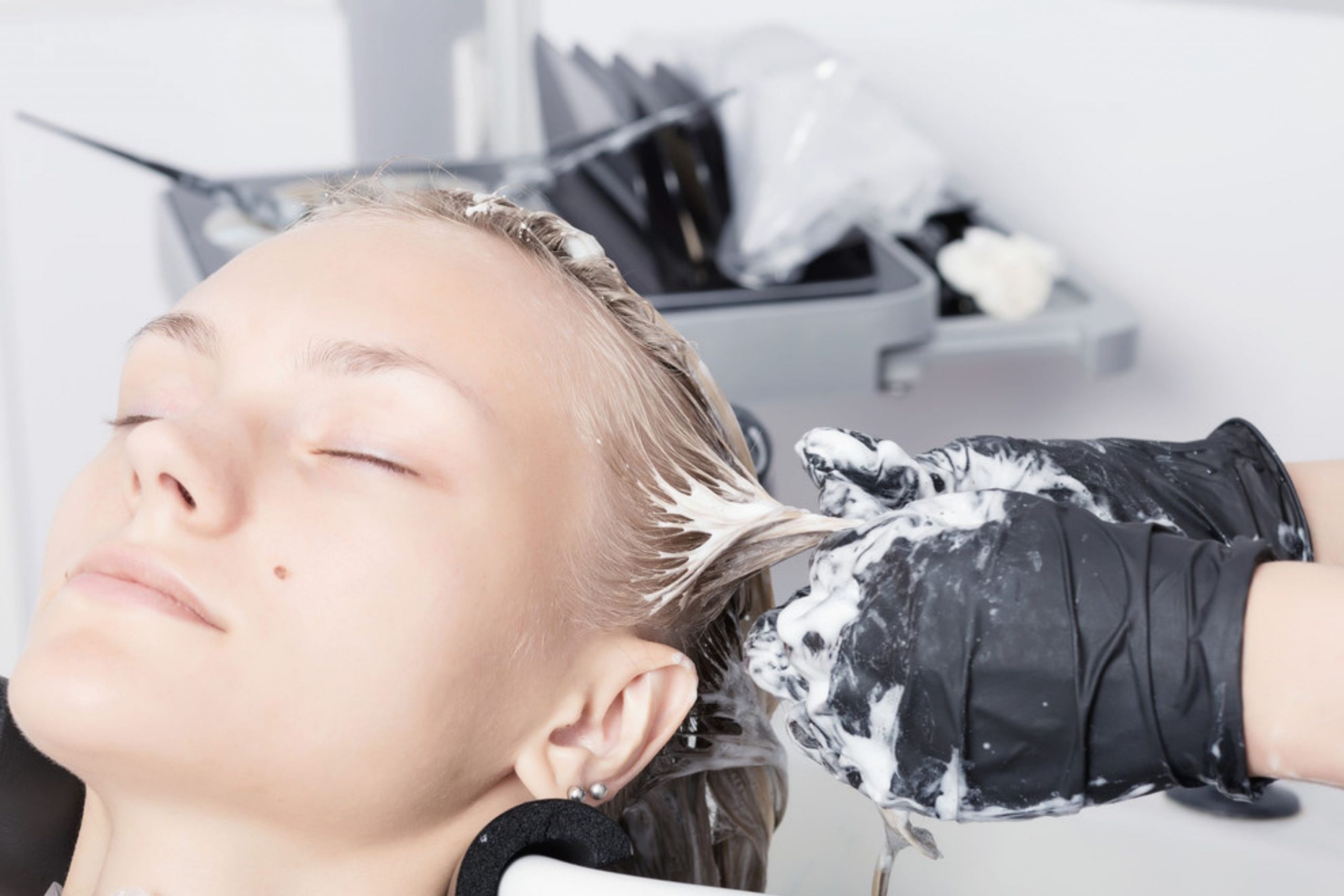 Related: Can I Dye My Hair After Bleaching It The Same Day?
Use Hair Dyes Or Toners
To conceal the growth of your hair, you can apply hair dyes or toners instead of balayage.
All you need to do is to choose a tone that is as close to your original hair color as possible.
That is the best solution if you are afraid that growing out your bleached hair will take too long.
However, you should note that this hue will not stick around for long.
It will brighten with regular washing, resulting in an unnatural appearance.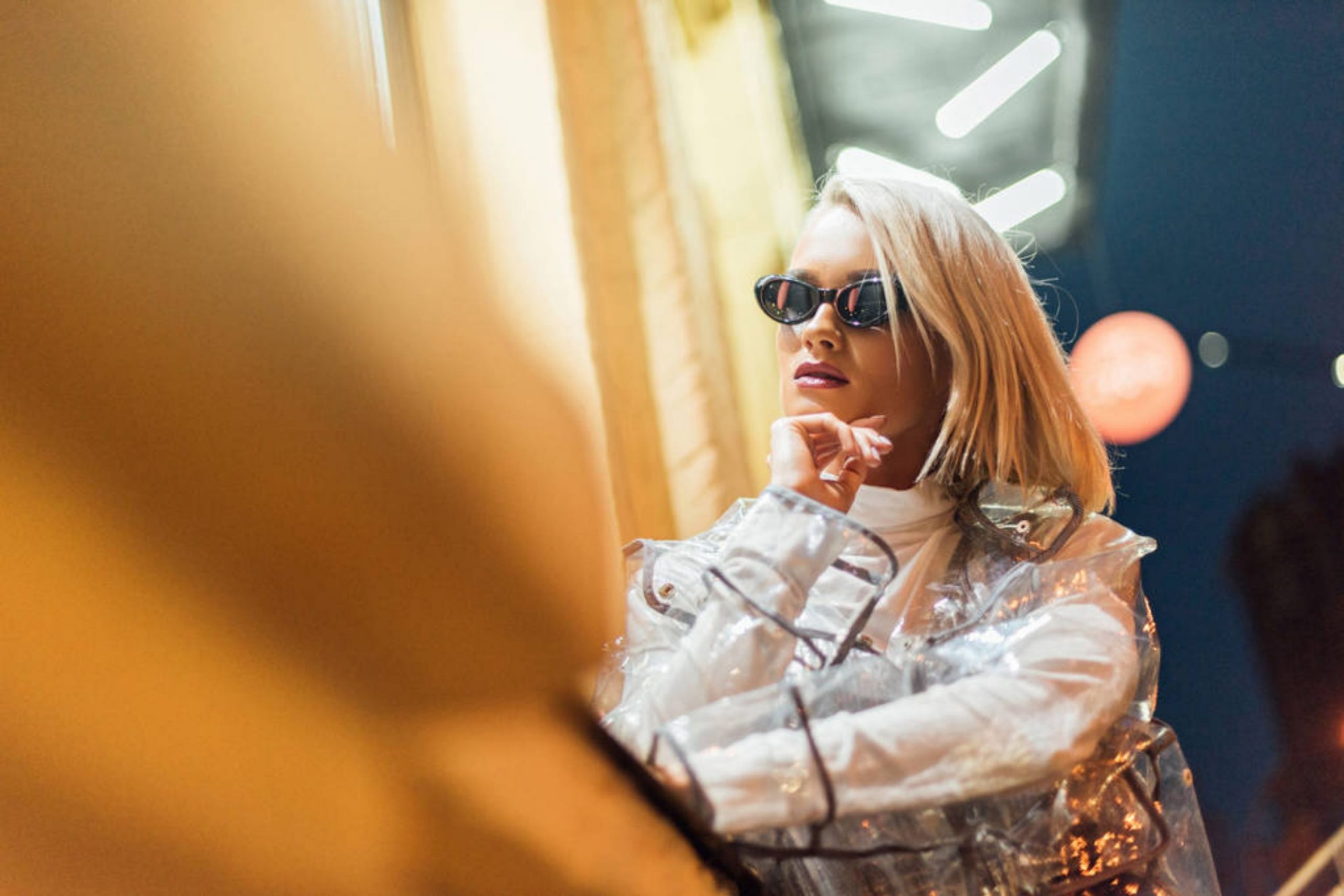 Trim Your Hair Regularly
To keep your mane looking tidy, remember to trim your hair tips regularly.
Having a haircut is the easiest way to remove bleach from your tresses.
As with the initial point, wait for at least two inches of growth before going to the salon.
Also, cut the ends of your hair once a month to eliminate bleached hair, one layer at a time.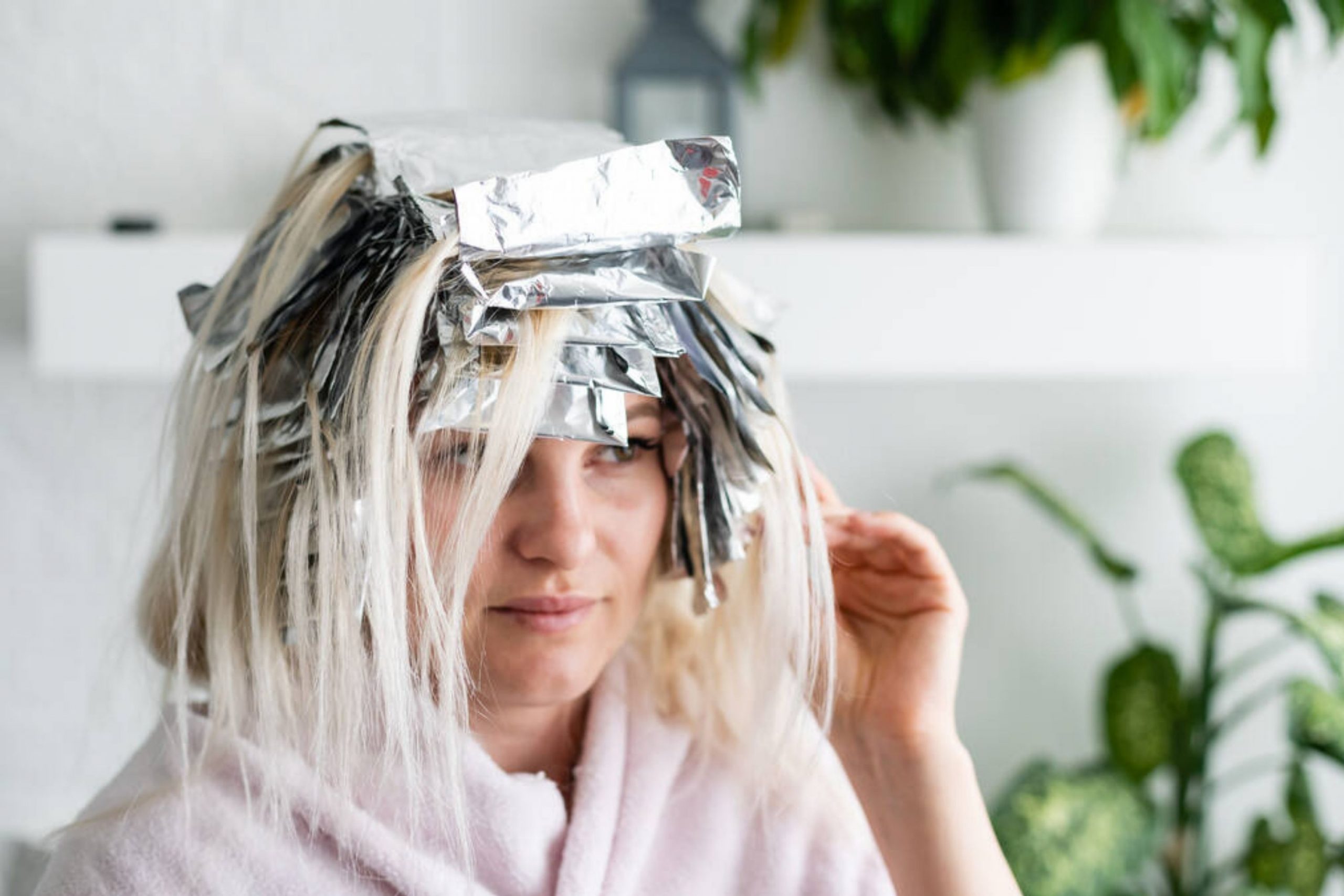 Use Hair Supplements
You can't expect your hair to look its best if you don't consume nutritious foods. So, start by changing your diet and including more healthy, fresh foods.
Also, you should drink more water, too. To top everything off, consider using hair supplements.
Vitamins like biotin can significantly help with hair development.
Many who are currently doing the same thing as you also see notable results with supplements containing a lot of iron.
Fish oil and vitamin D pills are also proven to promote healthy hair growth.
However, before taking any dietary supplements, consult with your doctor first, especially if you have any health concerns or are taking any form of medicine.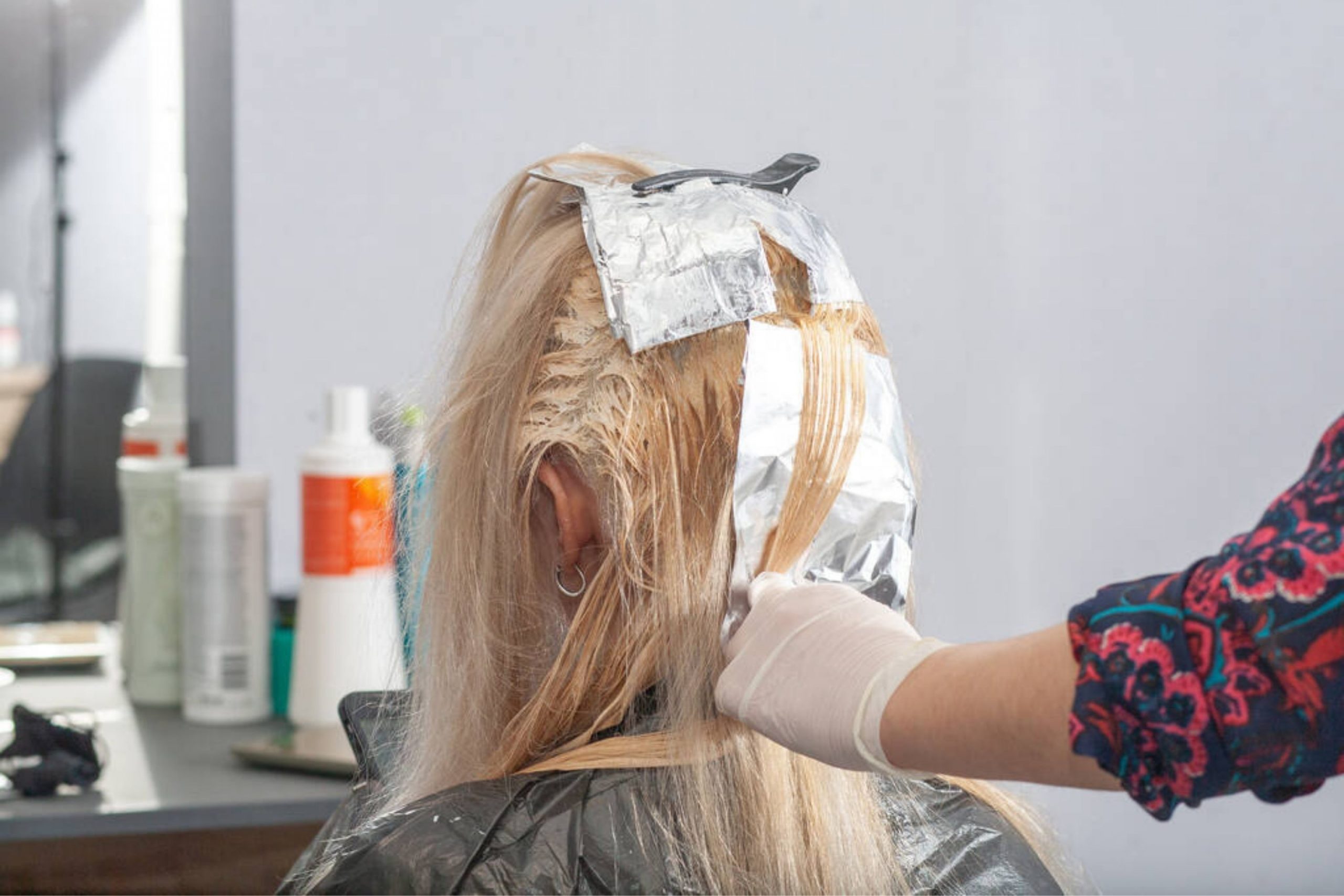 Shift For High-Quality Hair Care Products
Make sure that your mane is treated with the best hair care products that you can afford! First of all, stop using hair products that contain sulfates!
Sulfates, as you know, are used to clear away extra oil, grime, and other pollutants that your hair accumulates between washes.
But except for that, sulfates also remove the pigment molecules from your locks, causing your hair color to fade.
Your best bet is using shampoo and conditioner made for color-treated hair that doesn't include sulfates.
And make sure that you choose products that are quite hydrating, too.
In addition to all that was said above, you should avoid hair products containing alcohol. These items tend to cause moisture loss.
When possible, let the hair air dry and avoid using styling equipment, such as hair dryers, for example, in order to prevent hair damage.
By avoiding excess damage to the ends, you may be able to grow your hair longer owing to less breakage.
And that means you'll get rid of bleached parts – and have healthy-looking hair!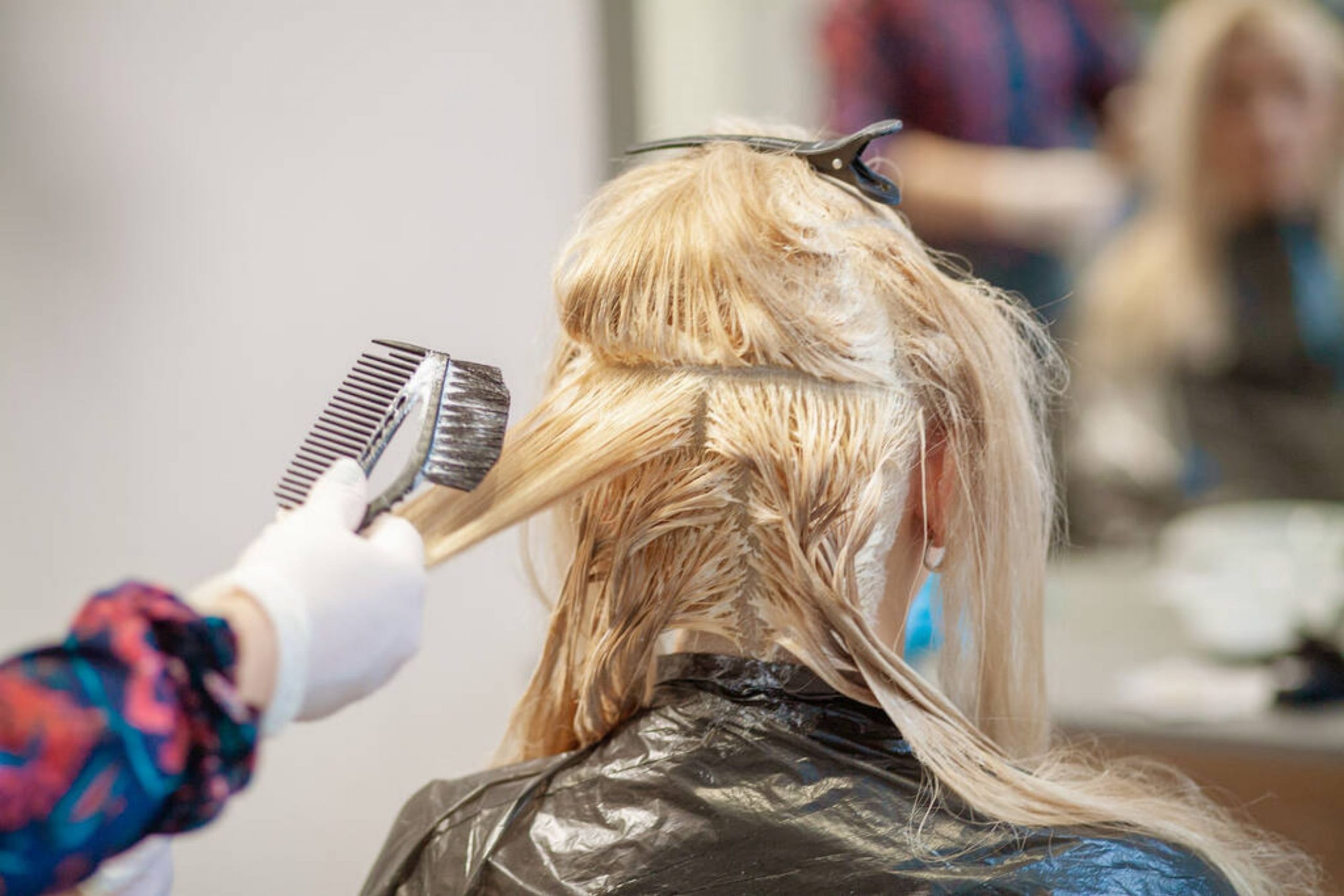 Massage Your Scalp
Massage will help to keep your scalp from getting tight, but also, this procedure will protect the hair follicles allowing better blood circulation and thus, better hair development.
You can choose between a traditional massage and a massage with the use of shampoo – in the latter case, you will also wash your tresses.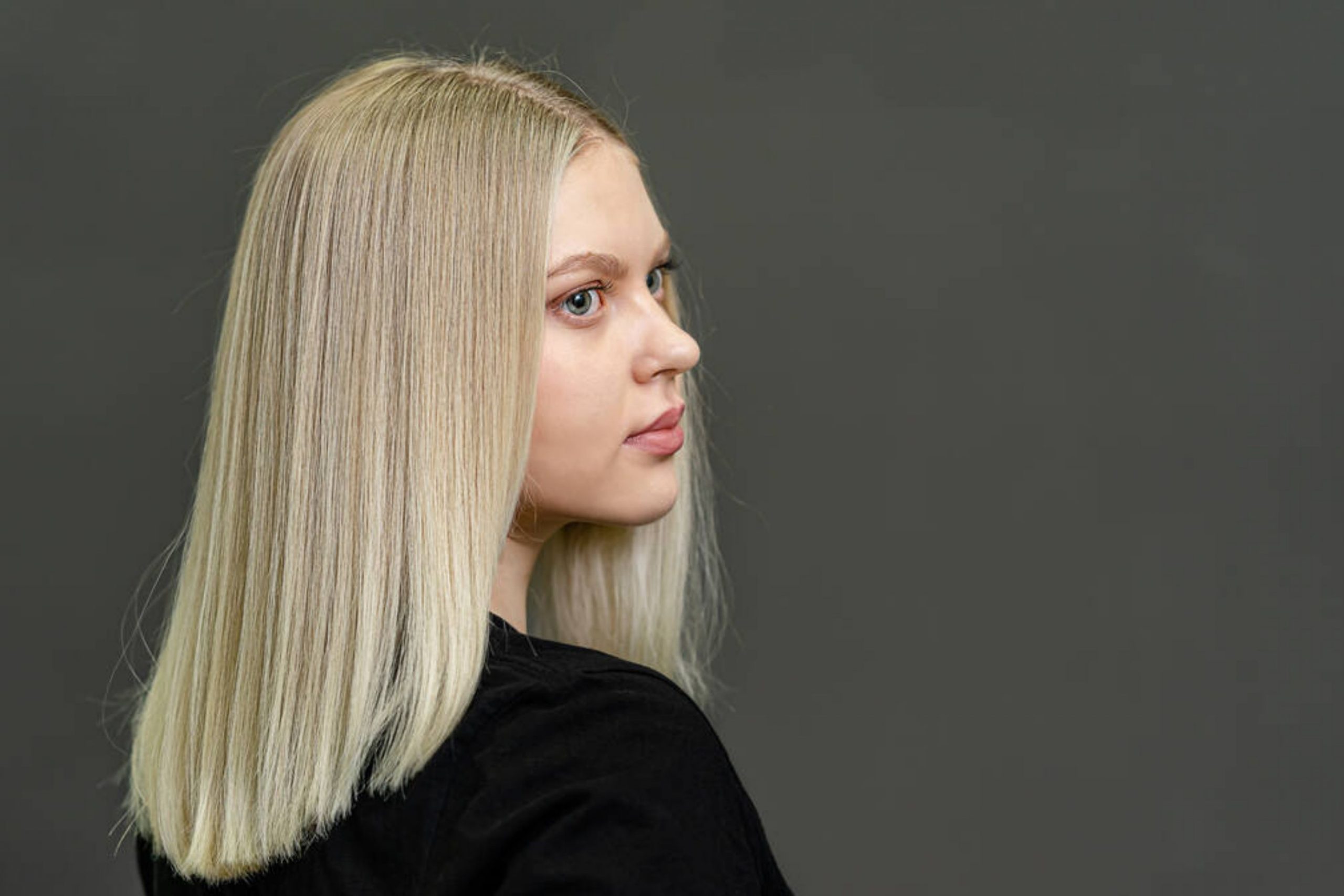 Tips For Growing Bleached Hair Out Faster
If you want to grow your bleached strands out back faster, we have a few handy tips for you that can help you to achieve your goal.
Try to cut your hair as short as possible. Or, if you don't want a short haircut, just trim your hair regularly.
Use the right hair care products. For example, to make your locks look tidier, you can use texturizing products along with nourishing ones.
Consider adding highlights, lowlights, or gloss. They will distract from those growing dark roots and make your mane look way better.
As an option, you can opt for the root concealing sprays!
Brush your hair gently. If you really want your hair to grow healthier and make a fresh start, don't brush it while it's wet. Use a wide-tooth comb for that. Start with your ends and then move up the length to prevent breakage while detangling for healthier hair.
Avoid hair dryers and styling tools.
Use high-quality hair products.
All these tips and life hacks will help you to grow out your bleached hair much faster while still keeping the strands healthy and good looking.
Frequently Asked Questions
⭐ If I bleach my hair, is it permanent?
⭐ How can I hide dark roots?
Dye your hair or make balayage.
⭐ Will hair masks help to restore my hair after bleaching?