The magic of autumn is undeniable as the days grow shorter, and the leaves change from vivid greens to warm hues of red, orange, and yellow. It's the season of pumpkin-spiced everything, cozy sweaters, and beautiful scenery that begs for outdoor activities.
But it's not just about these sensory delights; it's also the perfect time to create unforgettable memories with your significant other. With the chill in the air and the warm, earthy colors enveloping you, romance seems to intertwine with the season naturally.
Whether you're a nature enthusiast, a foodie, a fan of indoor coziness, or someone who just loves to explore new places, we've compiled a list of 33 unique and cute date ideas for autumn. Each is designed to help you make the most of the season, fostering connection and intimacy between you and your partner.
Let's dive in and discover these fantastic date ideas that will undoubtedly add a pinch of charm to your autumn days.
1. Take a Scenic Drive
There's nothing quite like driving through the countryside when the leaves are turning. The dazzling display of colors can make for a truly romantic setting. Plan a route that includes a nice spot for a picnic or a cozy café for a coffee break.
According to a study published in the Journal of Environmental Psychology, exposure to natural beauty can boost positive emotions, which is great for relationship bonding.
2. Visit a Farmers' Market
A stroll through a bustling farmers' market on a crisp autumn morning can be a delightful way to spend a date. It's also a great opportunity to shop for fresh, seasonal produce for a cozy homemade dinner later. Research from the American Journal of Health Promotion suggests that cooking and eating together can strengthen relationships.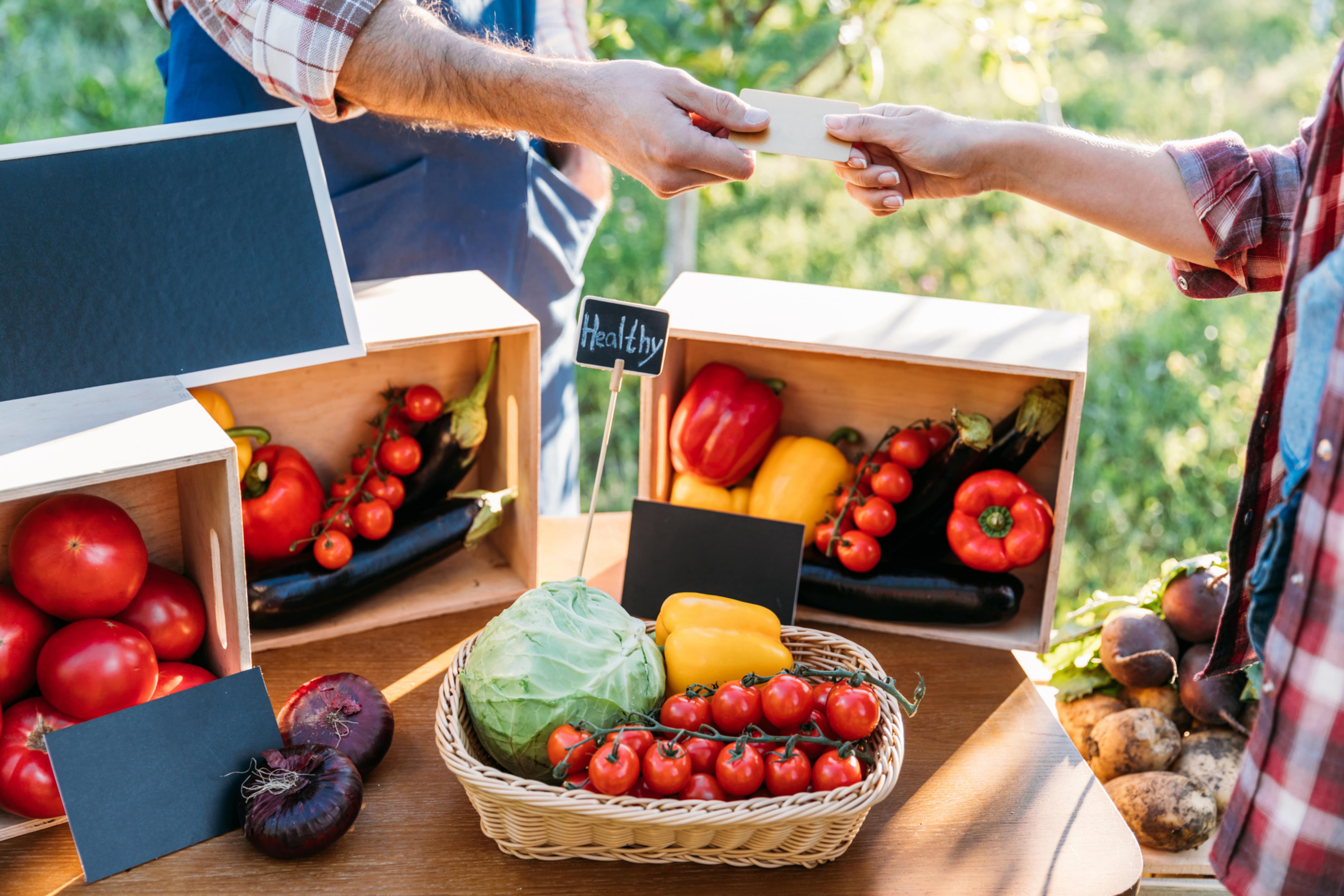 3. Visit Local Museums
If you live in a city with plenty of interesting museums, it might be a good idea to organize a museum day for the two of you! Choose what exhibitions you and your partner would love to see, dress up, and dive into the world of art!
4. Try a DIY Home Project
Spending a day working together on a home project can be a fun and satisfying experience. Whether it's creating a piece of art, building a piece of furniture, or just organizing a room, a shared project can be a wonderful bonding activity. Research published in the Journal of Marriage and Family has found that shared activities and hobbies can lead to increased relationship satisfaction.
5. Have a Game Night
A game night can be a wonderful way to have some fun and share laughs. Choose games that you both enjoy or try something new. Not only does it promote friendly competition, but according to a study in the Journal of Social and Personal Relationships, shared laughter can also be an important indicator of romantic attraction.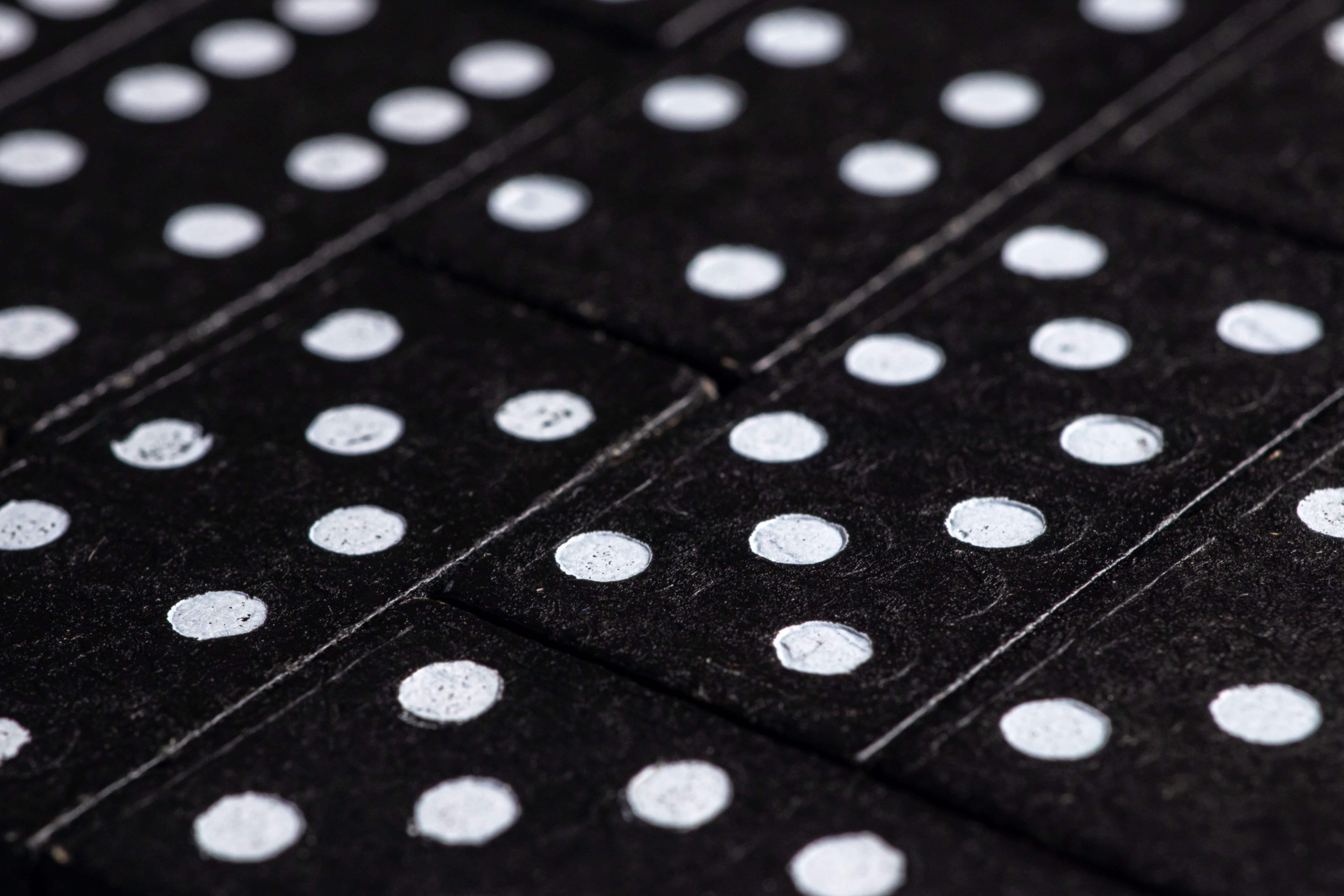 6. Attend a Harvest Festival
Many communities hold harvest festivals in the autumn. These events often feature food, music, games, and other activities that can be fun to experience together.
Going to a community event can also make you feel more connected to your local area, and according to a study in the Journal of Happiness Studies, shared experiences like these can increase feelings of happiness and satisfaction in relationships.
7. Mountains Vacation
Book a hotel for a week or so in the mountains, and spend these days with your loved one surrounded by the wild nature, autumn mists, and all the beauty this season can offer. This will be a great way to recharge your energy and…your relationships as well!
8. Have a Bonfire
Ending the day cuddling by a bonfire can be one of the most romantic experiences ever. You could roast marshmallows, share stories, or simply enjoy the warmth and watch the flames. The comfort and intimacy of a bonfire can stimulate conversation and deepen your bond.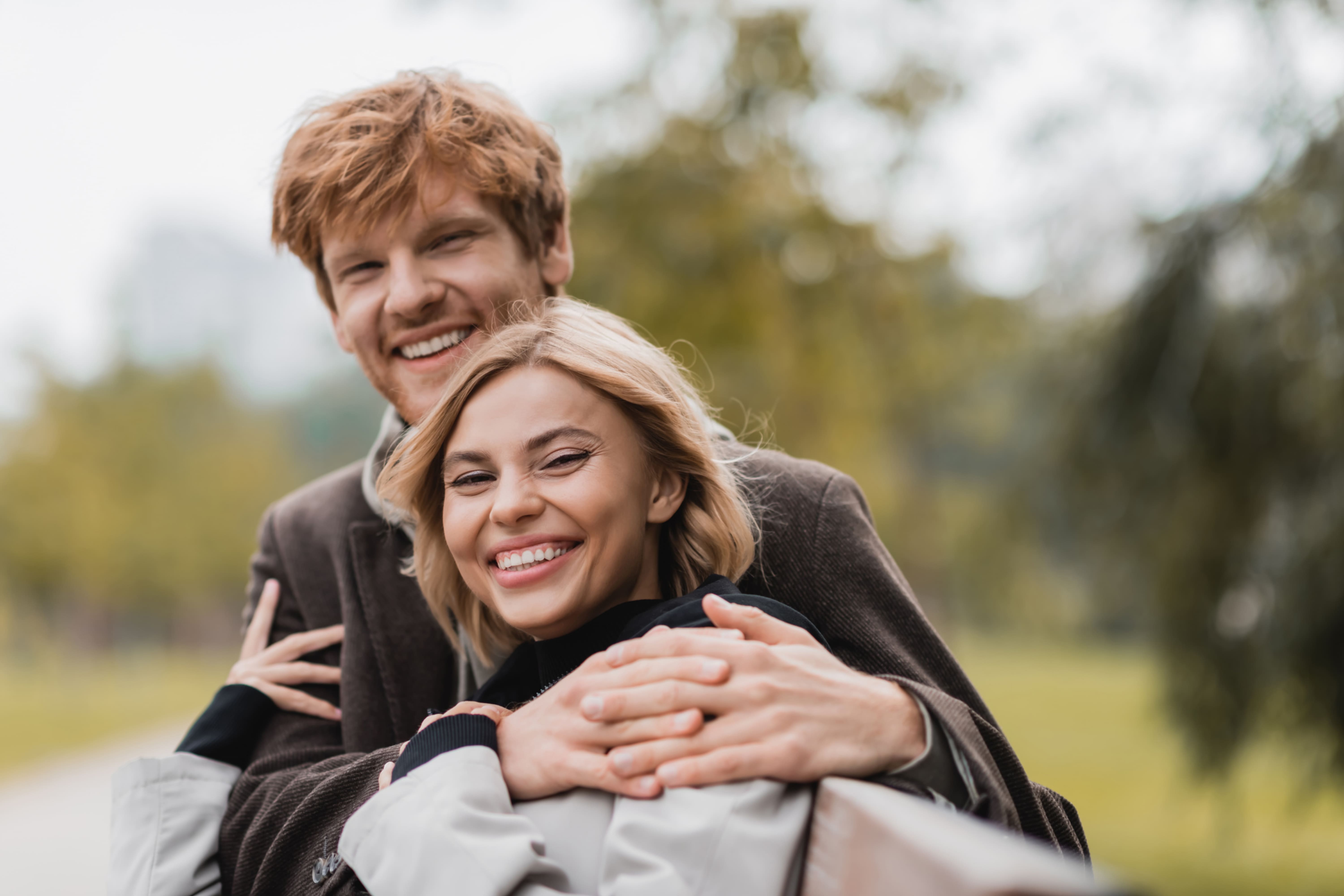 9. Take a Pottery Class
Why not get a little messy and take a pottery class together? Not only is it a great way to learn a new skill, but it's also a fun and tactile way to connect. Research in the Journal of the American Art Therapy Association suggests that engaging in art activities together can stimulate communication and increase understanding between partners.
10. Volunteer Together
Volunteering for a cause you both care about can be a rewarding way to spend time together. It can foster empathy, understanding, and shared values. A study published in the Journal of Social and Personal Relationships suggests that shared pro-social behavior can improve relationship satisfaction and commitment.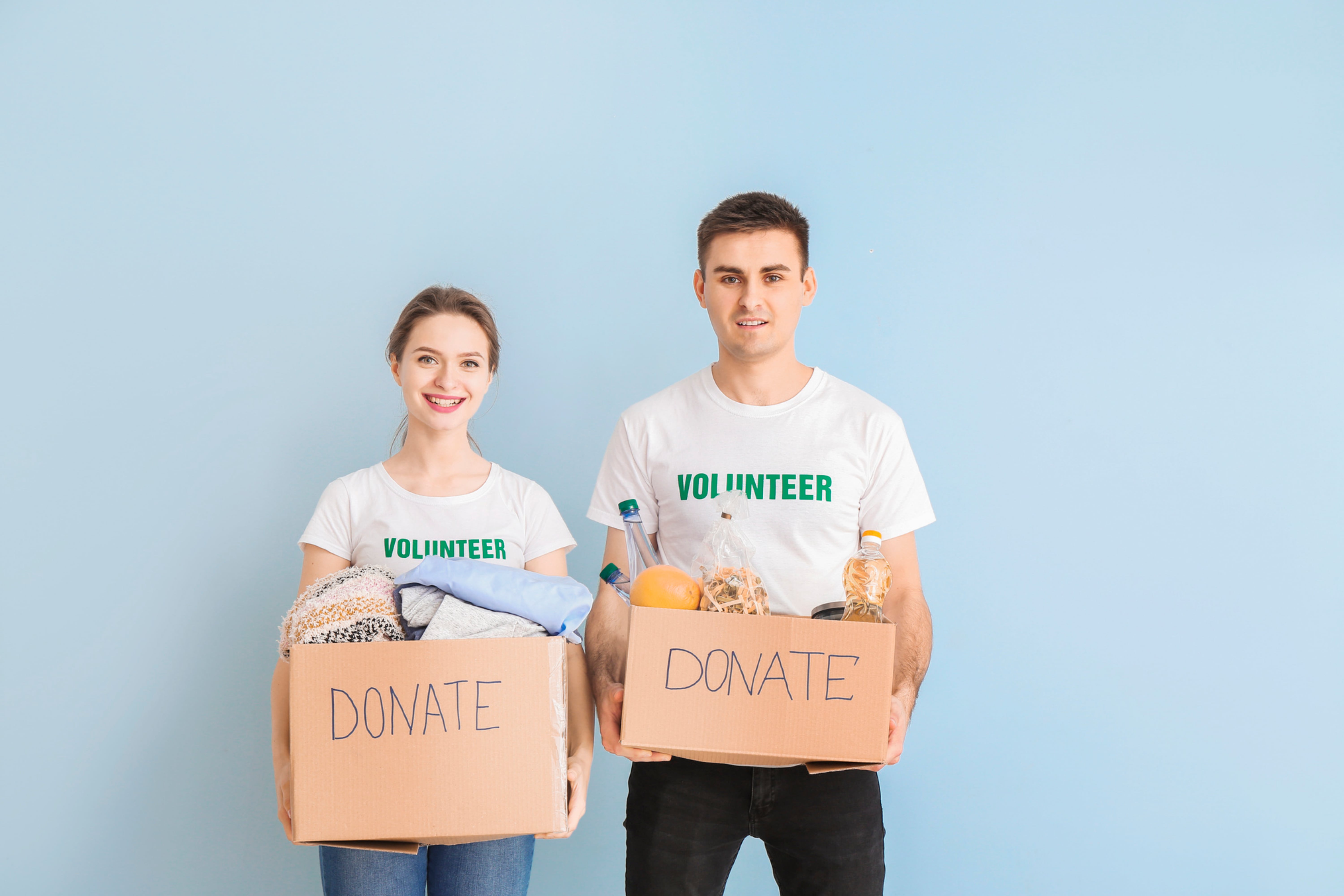 11. Star Gazing
Fall nights come with a clear, crisp sky that's perfect for star-gazing. It's such a tranquil and beautiful experience to lay back on a blanket and observe the cosmos. You can look for constellations, track satellites, or just marvel at the magnificence of the universe. Star-gazing not only cultivates a sense of wonder, but it also provides a wonderful backdrop for deep, meaningful conversations.
For a more interactive experience, consider downloading a star-gazing app.
These apps can help you identify the various constellations, stars, and planets in the sky. You could even make a game out of who can spot certain celestial bodies first. This simple date night encourages connection and fosters a shared sense of discovery.
12. Canoeing
As leaves change colors and the weather cools down, canoeing in a local lake or river offers a wonderful opportunity to witness the beauty of autumn up close. Paddle together in rhythmic harmony, taking in the serene environment and the wildlife preparing for winter. It's a peaceful and active way to enjoy each other's company and the changing season.
Don't forget to pack a picnic. Find a calm spot to dock your canoe and enjoy some sandwiches or wraps with your favorite fall fruits. This combination of activity and relaxation offers a beautiful balance, making your date feel like a mini vacation.
13. Cooking Class
Fall is harvest season, which means a variety of fresh, flavorful produce. Joining a cooking class together can be a fantastic way to explore new recipes and flavors. It's an opportunity to work as a team, learn something new, and enjoy a delicious meal that you've made together.
Choose a class that uses seasonal produce, so you can recreate the recipes at home throughout the fall season. The act of cooking and eating together can be a profound expression of love, and the skills you learn will benefit you beyond the season.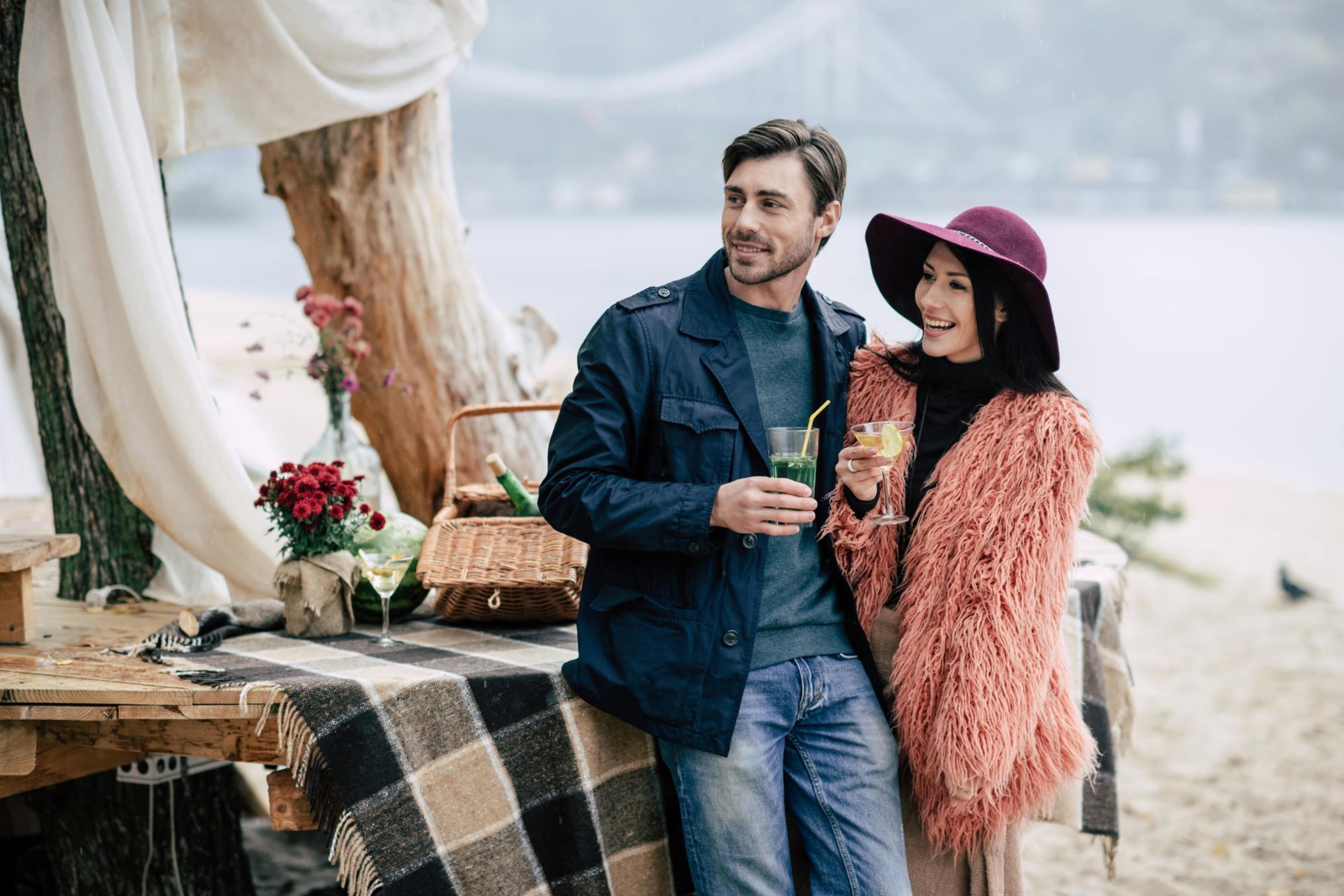 14. Brewery or Cidery Tour
Autumn is the perfect season for dark ales,Oktoberfest lagers, cups of hot chocolate, and spicy ciders. A brewery or cidery tour offers an educational and flavorful experience. It's not just about the tasting; you can learn about the process of brewing and fermenting and the history of the brewery or cidery.
After the tour, settle down in the tasting room. Sample the variety of beverages they have on offer, and don't forget to pair it with some hearty fall food if it's available. This is a wonderful opportunity to relax, chat, and enjoy the tastes of the season.
15. Candle-Making Workshop
As the days get shorter, candles can add a warm, cozy glow to your home. Attending a candle-making workshop together can be a fun and creative date. You can choose your favorite fall scents, like cinnamon, apple, or pumpkin, and learn the process of making your own candle.
Not only will you leave with the candles you've made, but also with a new skill. Every time you light the candles at home, they'll serve as a lovely reminder of your special date. It's a unique way to create lasting memories.
16. Sunset Walk
A sunset walk during autumn can be breathtakingly beautiful. The sky lights up with hues that echo the changing colors of the leaves, creating a magical ambiance. Walking hand in hand, immersed in this stunning scenery, can be incredibly romantic.
Choose a scenic route in a local park or forest, where you can fully enjoy the autumn colors. You can also use this time to unwind and have heart-to-heart conversations. This simple yet meaningful date is all about appreciating nature's beauty and each other's company.
17. Fall Photoshoot
Fall provides an extraordinary backdrop for a romantic photoshoot. The warm hues of the leaves and the soft autumn light create a whimsical setting. You can hire a professional photographer or turn it into a DIY project where you both take turns taking photos of each other.
Use props like scarves, hats, and cups of hot chocolate to add a playful element to your photoshoot. These photos will be a beautiful reminder of your love for each other and the joy of the season. Plus, it's a fun way to spend time together while creating keepsakes you'll treasure forever.
18. Mystery Trip
A mystery trip adds an element of surprise and adventure to your date. One person plans the entire trip, and the other doesn't know where they're going until they arrive. It could be a day trip to a nearby town, a hike to a stunning overlook, a visit to a pumpkin farm, or even a weekend getaway to a cozy cabin.
Planning the trip will be as fun as experiencing it. The person planning the trip can drop hints leading up to the date, heightening the anticipation. A mystery trip is a great way to break out of your routine and add some excitement to your relationship.
19. DIY Fall Décor
With all the beautiful elements of nature that autumn brings, it's a perfect time to get crafty and make your own fall décor. You can create wreaths with autumn leaves, design pumpkin centerpieces, or make candle holders with pine cones. This is a fun way to express your creativity and decorate your home with items that have a personal touch.
Set up a crafting area at home with all the materials you need and start creating. You can help each other, share ideas, and enjoy the satisfaction of making something beautiful with your own hands. Plus, these décor pieces can be used year after year, reminding you of the wonderful time you spent creating them together.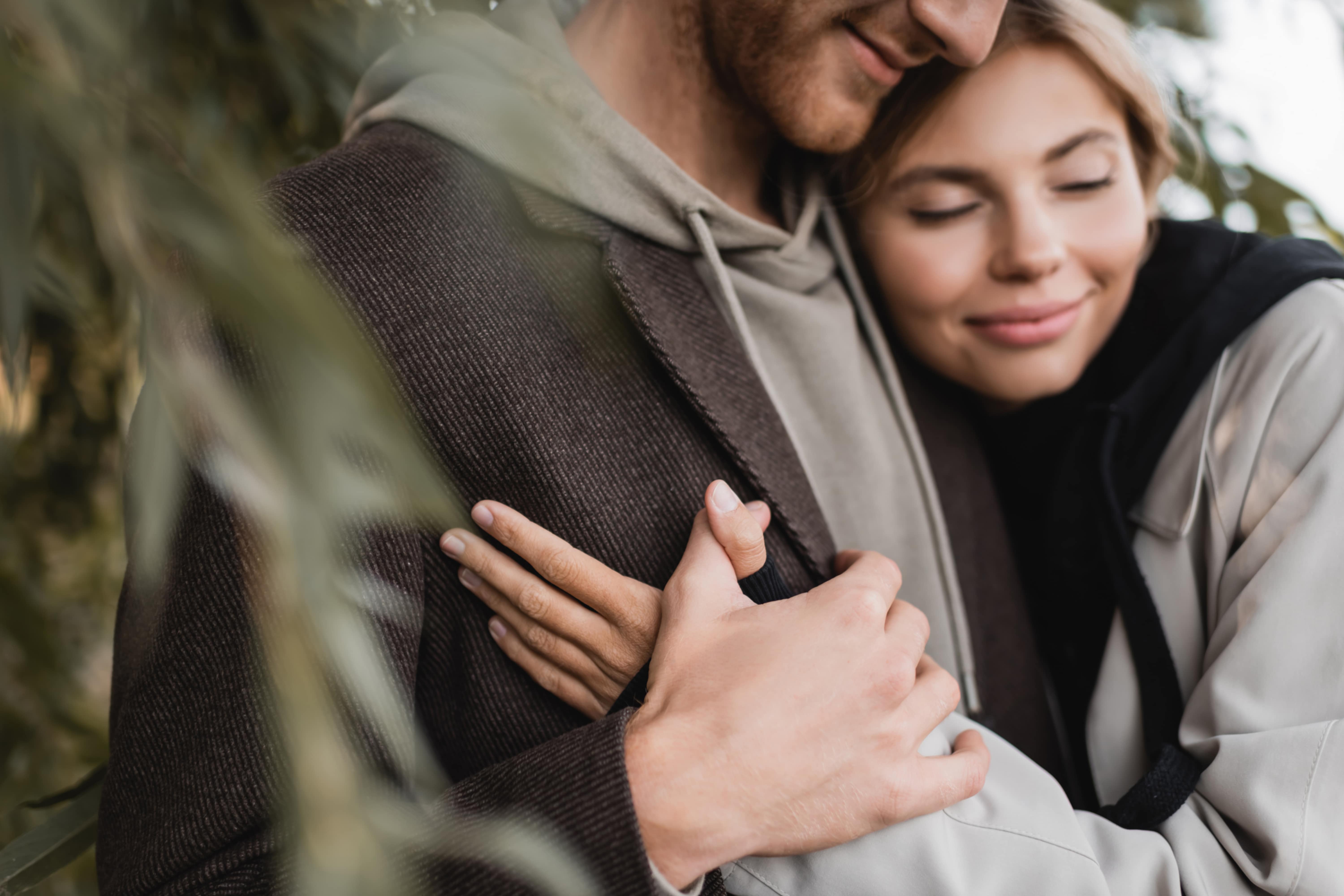 20. Night In with Scary Movies
Autumn is synonymous with Halloween, and what better way to embrace the spooky season than by watching scary movies? Choose a selection of classics, thrillers, or horror movies, depending on your preference. Make popcorn, create a cozy atmosphere with blankets and pillows, and get ready for some jump scares.
Watching scary movies can actually bring you closer together. The adrenaline rush can increase bonding, and there's always the excuse to cuddle a little closer during the scary parts. This date idea combines comfort, fun, and a little bit of thrill.
21. Concert or Music Festival
Fall is a popular season for concerts and music festivals. The cool weather is perfect for outdoor venues, and there's something incredibly romantic about listening to live music under the starlit sky. Whether it's a band you both love or a genre you're excited to explore, music has a way of bringing people together.
This date is about more than just the music. It's an experience – the energy of the crowd, the thrill of seeing a live performance, and the chance to sing and dance together. It's an opportunity to create shared memories that will be tied to the songs you hear.
22. Botanical Garden Visit
Botanical gardens offer a tranquil space to enjoy nature's beauty, and in autumn, they come alive with a riot of colors. You can admire the fall flowers, the changing leaves, and the serene landscapes. Most gardens also have beautiful structures like greenhouses, gazebos, or bridges, which add to the romantic setting.
Pack a picnic to enjoy in the gardens, or find a cozy spot to sit and chat. The peaceful environment encourages relaxation and deep conversations. It's a wonderful setting to connect with your partner and nature.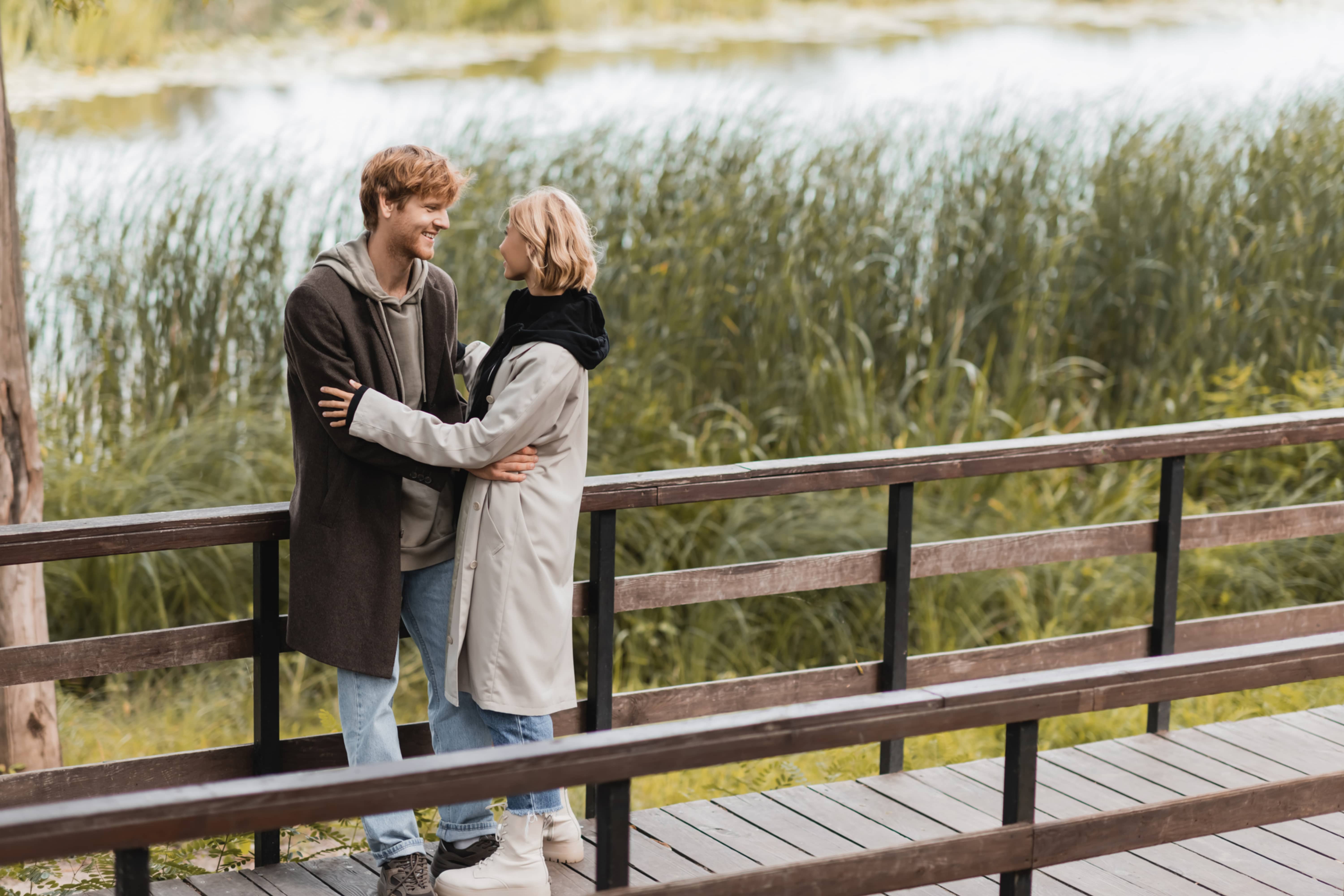 23. Wine and Paint Night
Art is a fantastic way to express yourself, and a wine and paint night can be a fun and relaxing date. You don't need to be an artist to enjoy this activity. The focus is on having fun and being creative. Plus, the wine helps to loosen up and adds a fun element to the painting process.
Choose a fall-themed painting for a seasonal touch. The act of creating art together allows for playful interaction, and you get to keep your paintings as a memento of your date. It's a unique and enjoyable way to spend an evening together.
24. Indoor Rock Climbing
For a more active date, try indoor rock climbing. It's a fun way to challenge yourself and get your adrenaline pumping. Rock climbing requires trust and communication, making it a great way to strengthen your bond.
Once you've finished climbing, you can enjoy a well-deserved meal together. This date is not just about the physical challenge but also about supporting each other and celebrating your achievements, big or small.
25. Hot Chocolate Sampling
Hot chocolate is a fall staple, and going on a hot chocolate sampling date is a delicious way to enjoy the season. Find a few cafes or restaurants in your area that serve hot chocolate, and try a different one at each place. You could even score them based on taste, presentation, and overall experience.
This date idea combines exploration, a love for chocolate, and a fun mini adventure. It's a cozy, comforting, and sweet way to spend a day together.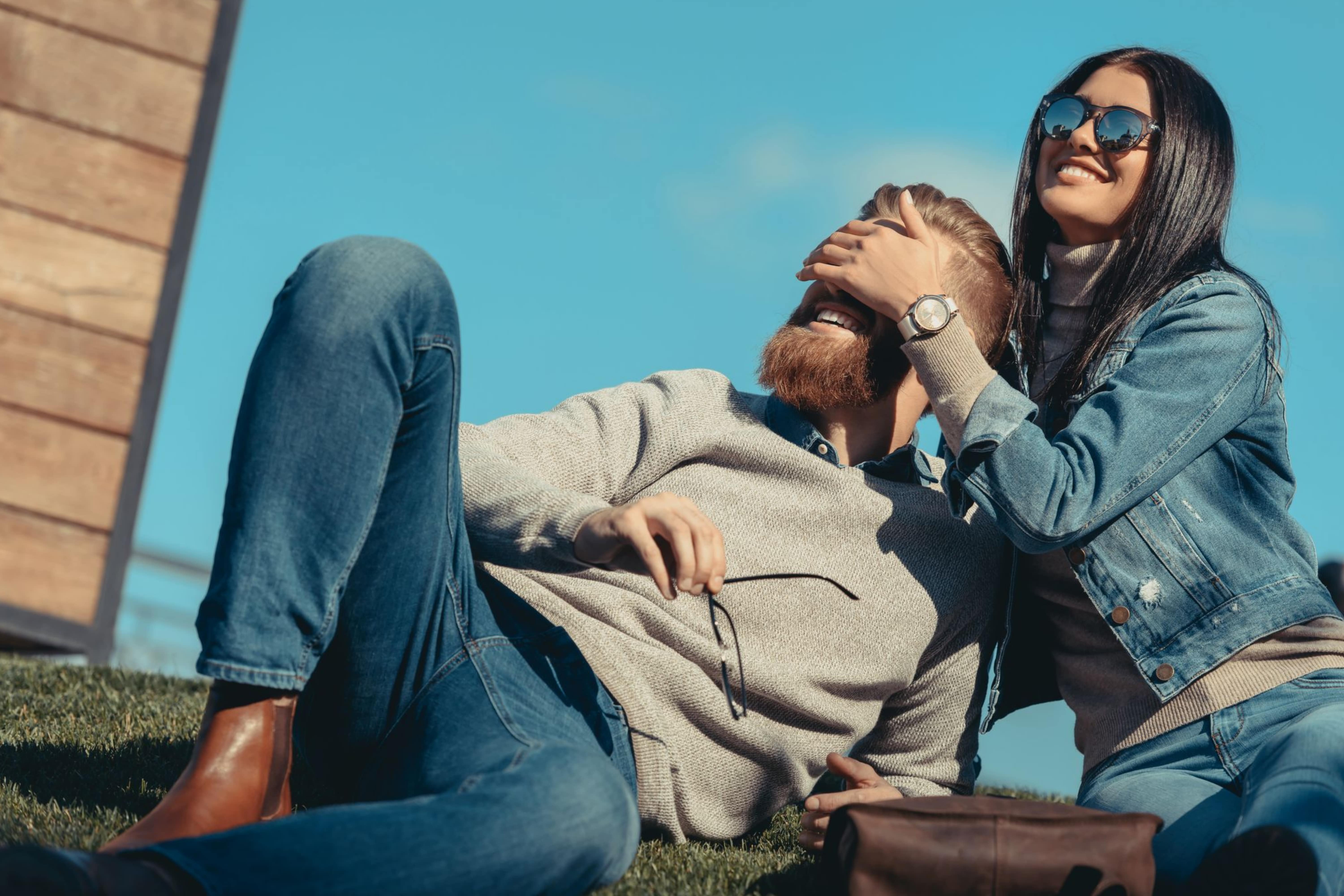 26. Book a Horseride
If you and your partner are experienced riders, taking a horseback ride in the park in autumn can be a lovely way to spend your date! But even if you don't feel confident enough in a saddle, don't worry! There's always an instructor who can explain you everything and support!
27. Flea Market Adventure
Flea markets are treasure troves of vintage items, unique crafts, and unexpected finds. It's a fun way to spend a day, and you never know what you'll discover. You can hunt for specific items or just browse and enjoy the eclectic mix of products.
To add an element of fun, you can turn it into a scavenger hunt. Create a list of items to find, and see who can find the most. This adds a playful competition to your adventure and makes it even more enjoyable.
28. DIY S'mores Night
Bring the joy of camping to your backyard with a DIY s'mores night. All you need is a fire pit, some marshmallows, chocolate, and graham crackers. There's something magical about roasting marshmallows over an open fire and making delicious s'mores.
You can cozy up together by the fire, share stories, and enjoy the gooey, sweet treats. It's a simple yet delightful way to enjoy a fall evening together.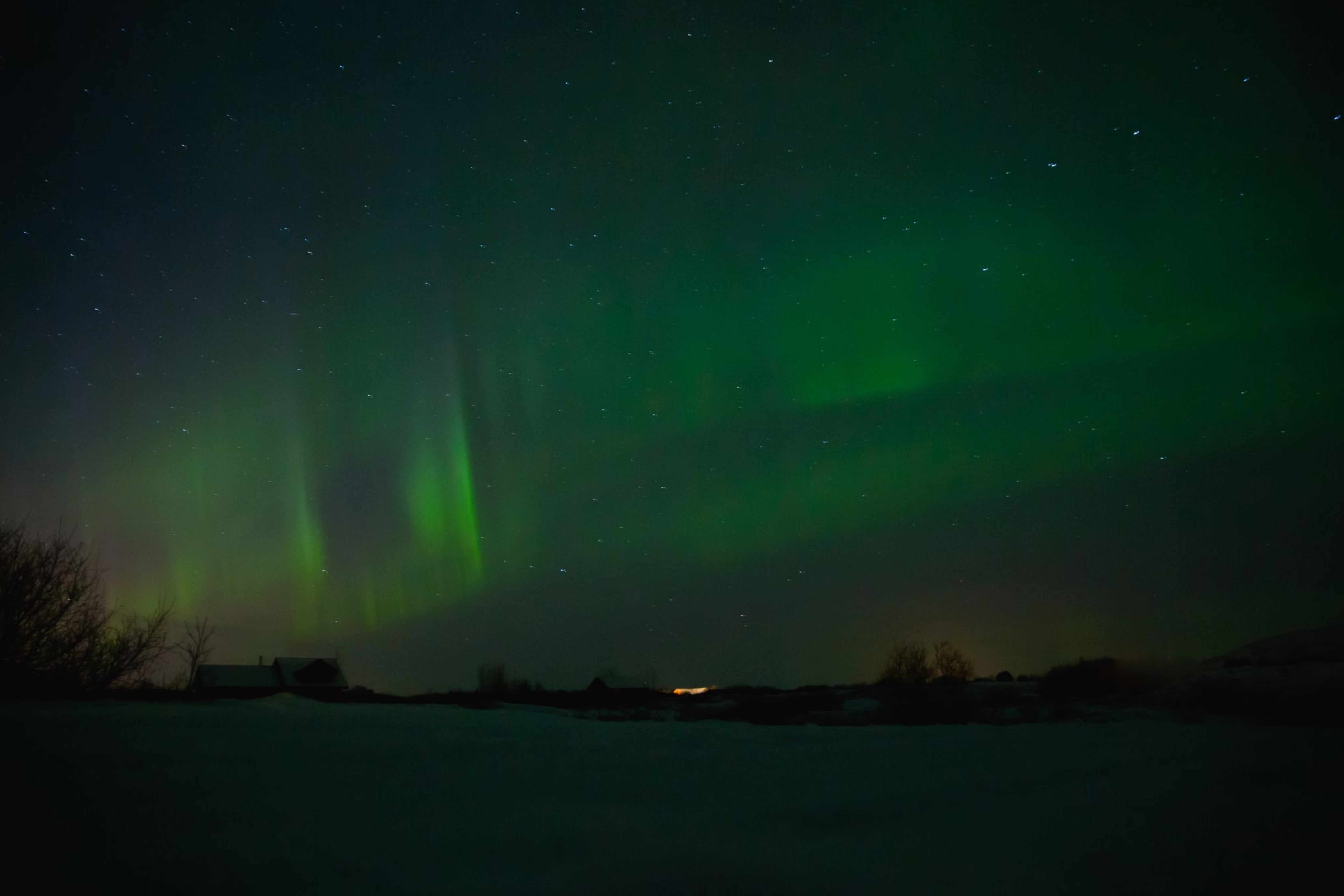 29. Hiking
Autumn is one of the best times to go hiking. The temperatures are cooler, and the changing leaves create a beautiful, colorful landscape. Choose a trail that suits your fitness levels and set out for an adventure in nature.
Hiking together gives you plenty of time to talk, admire the views, and celebrate reaching the top. Don't forget to pack a picnic to enjoy at the peak or when you find a scenic spot along the trail.
30. Home Cooking Date
A home cooking date is a fun way to spend time together and enjoy a delicious meal. Choose a recipe that you both want to try, shop for the ingredients together, and then cook the meal as a team.
The process of cooking together, from prep to plating, encourages cooperation and teamwork. Plus, you get to enjoy the fruits of your labor at the end. It's a great way to explore new recipes and create wonderful memories.
31. Visit a Haunted House
For a thrill-filled date, visit a haunted house. With Halloween around the corner, many places set up haunted houses or ghost tours. The spooky setting, the jump scares, and the adrenaline rush can make this a fun and exciting date.
Whether you believe in ghosts or not, a haunted house or ghost tour can be a fun way to get a little scared and hold each other a little closer. It's a unique way to celebrate the Halloween season.
32. SPA for Couples
What could be better than relaxing in a SPA in autumn?! Massage and other procedures that relax your body and calm your mind will help you and your partner release the stress and get tuned with each other better. You can end your SPA evening with a delicious meal and continue your autumn date at home.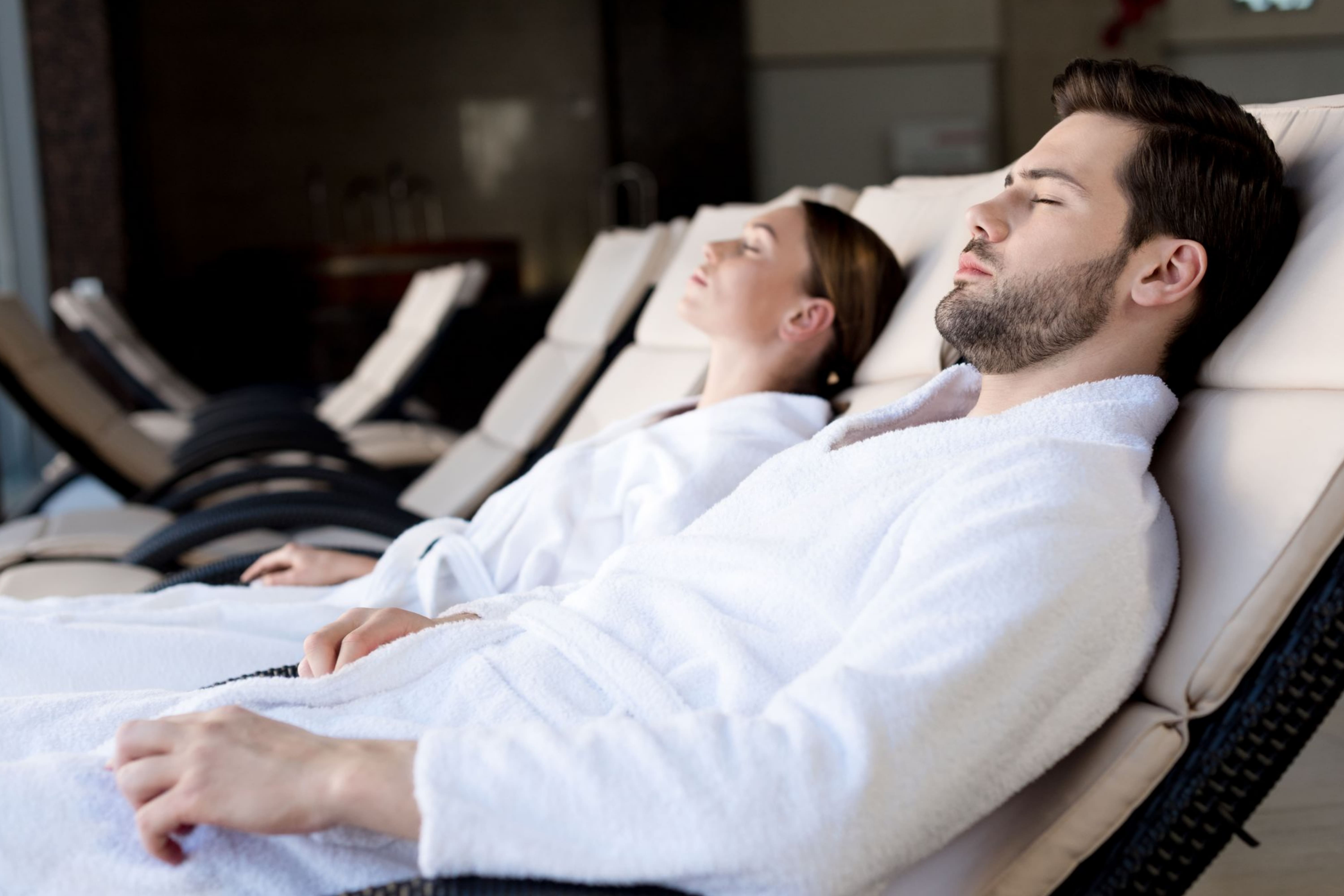 33. Attend a Local Fair
Autumn is the season for local fairs and festivals. These events offer a range of activities, from carnival games and rides to food stalls and live performances. It's a fun-filled way to spend a day, and there's something for everyone to enjoy.
Trying out different activities, tasting the food, and soaking up the lively atmosphere can make your date feel like a real adventure. Plus, you get to create shared memories that will bring a smile to your face every time you remember them.
This list of autumn date ideas can provide a quick reference for anyone trying to decide on an autumn date idea. Remember, the most important thing is that you and your partner enjoy the date, regardless of the cost or activity level.
Conclusion
Autumn is the perfect season for creative and memorable dates. Whether you prefer cozy indoor activities, active outdoor adventures, or anything in between, there's something on this list for everyone. These 33 autumn date ideas range from the delightfully simple to the thrillingly adventurous, offering opportunities for bonding, fun, and creating lasting memories.
Remember, the essence of any great date is not the activity itself but the shared experience and the connection it fosters between you and your partner. So embrace the magic of the season and make the most of these autumn date ideas.
Frequently Asked Questions
⭐Why should I try seasonal dates?
Seasonal dates allow you to take advantage of the unique aspects each season offers. Fall, for instance, presents beautiful foliage, cozy weather, and seasonal activities like apple picking or pumpkin carving. These experiences can bring fresh excitement and novelty to your relationship.
⭐What if my partner and I have different interests?
Variety is the spice of life! This list provides a wide range of ideas, from indoor crafts to outdoor adventures. Discuss the options together, find common ground, or take turns choosing the date activity. It can also be fun to try something new and step out of your comfort zones together.
⭐What are some budget-friendly fall date ideas?
Many fall date ideas are quite budget-friendly. Options like a scenic drive, a picnic in the park, or a DIY movie night at home can be quite inexpensive while still offering a great time. Remember, it's not about how much you spend, but the quality of time spent together.
⭐How can we make our fall dates more romantic?
Romance is about connecting and creating intimacy. You can make any date more romantic by adding personal touches, such as writing a sweet note, preparing a favorite meal, or picking a location that has a special meaning to you both. Small gestures often create the most memorable moments.