Are you ready to heat things up this summer? As the sun shines longer and the weather warms up, it's the perfect time to inject some excitement and novelty into your dating life. Don't stick to the tried-and-tested coffee or movie dates.
Instead, explore these 33 cute summer date ideas that will help you create unforgettable memories and deepen your connection.
Get ready to break out of your comfort zone. Whether you are in a long-term relationship or embarking on a new romance, these date ideas are a mix of fun, adventurous, romantic, and low-key options that cater to various interests.
Buckle up for a summer filled with laughter, romance, and perhaps a little bit of that delightful summer magic.
1. Beach Bonfire Night
There's something incredibly romantic about a beach bonfire. As the sun sets, the flickering flames cast an enchanting light that's perfect for an intimate evening. Prepare a beach picnic: stock up on some delicious snacks, drinks, and of course, ingredients for s'mores.
Share a blanket and watch the sky transform into a canvas of colors. Once the sky darkens, lie back and watch the stars. There's nothing more awe-inspiring than the universe's beauty to spark deep conversations.
Ensure to check if bonfires are allowed on your local beach, and remember to clean up after yourselves! Always respect local regulations and the environment.
2. Hike and Picnic
For those who enjoy physical activity and nature, a hike followed by a picnic makes for a fantastic date. Pick a trail that fits both your fitness levels. The journey is about enjoying each other's company, not running a marathon.
After the hike, relax and refuel with a well-deserved picnic. You can prepare sandwiches, fruits, cheese, and a bottle of your favorite drink. Don't forget to take some photos to commemorate your adventure.
SUNRISE PICNIC DATE (Picnic Ideas for Couples) | Summer Date Ideas
Tips: Always check the weather before you leave, wear appropriate clothing, and let someone know where you're going.
3. Outdoor Movie Night
Watching a movie under the stars can be a magical experience. Whether you set up a screen in your backyard or visit a local outdoor cinema, it's a unique twist on the traditional movie date.
Pick a film that you both would enjoy. Don't forget popcorn, candies, and beverages.
Bring cozy blankets and pillows to make the experience more comfortable. If you plan to have the movie night in your backyard, check the weather forecast. You don't want the rain to ruin your plans!
4. Cooking Class
Taking a cooking class together can be a fun and rewarding experience. Not only do you get to learn a new skill, but you also get to enjoy the fruits of your labor.
Choose a cuisine that you both love or have always wanted to try.
Follow the instructions, help each other, and have fun! Sit down and relish the meal you've created together. And don't stress if your dish doesn't turn out perfect. The objective is to have fun and make memories.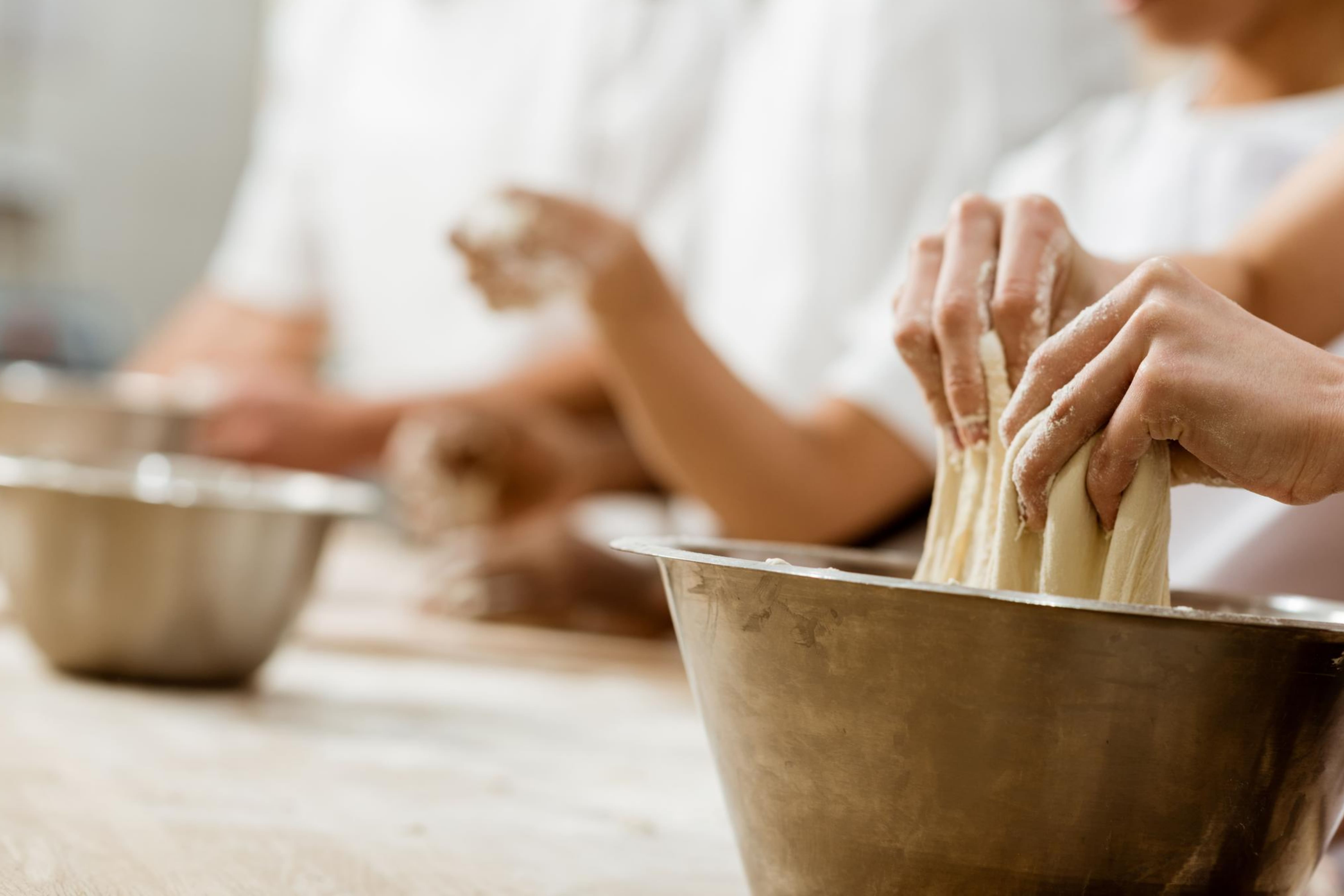 5. Explore a Local Tourist Spot
It's easy to overlook the attractions in your own city. Plan a day to explore a popular tourist spot that you've never visited. It could be a museum, a park, a historical site, or any place of interest. Research what you can do there, where to eat, and any special events.
Enjoy the day just like tourists would. You might see your city from a whole new perspective! And remember to check the opening hours and any requirements (like booking tickets in advance) before you go.
6. Wine Tasting at a Vineyard
Exploring a vineyard together can be a memorable experience. Not only do you get to learn about different types of wines and how they're made, but you also get to taste a variety of them. The idyllic vineyard setting, often complete with stunning views, lends an element of romance to the date.
Choose a sunny afternoon for your vineyard visit. After the tasting, take a leisurely stroll around the property. Many vineyards also have picnic areas or restaurants, so consider extending the date with a meal.
Make sure to buy a bottle of your favorite wine from the tasting to enjoy later and remember the day.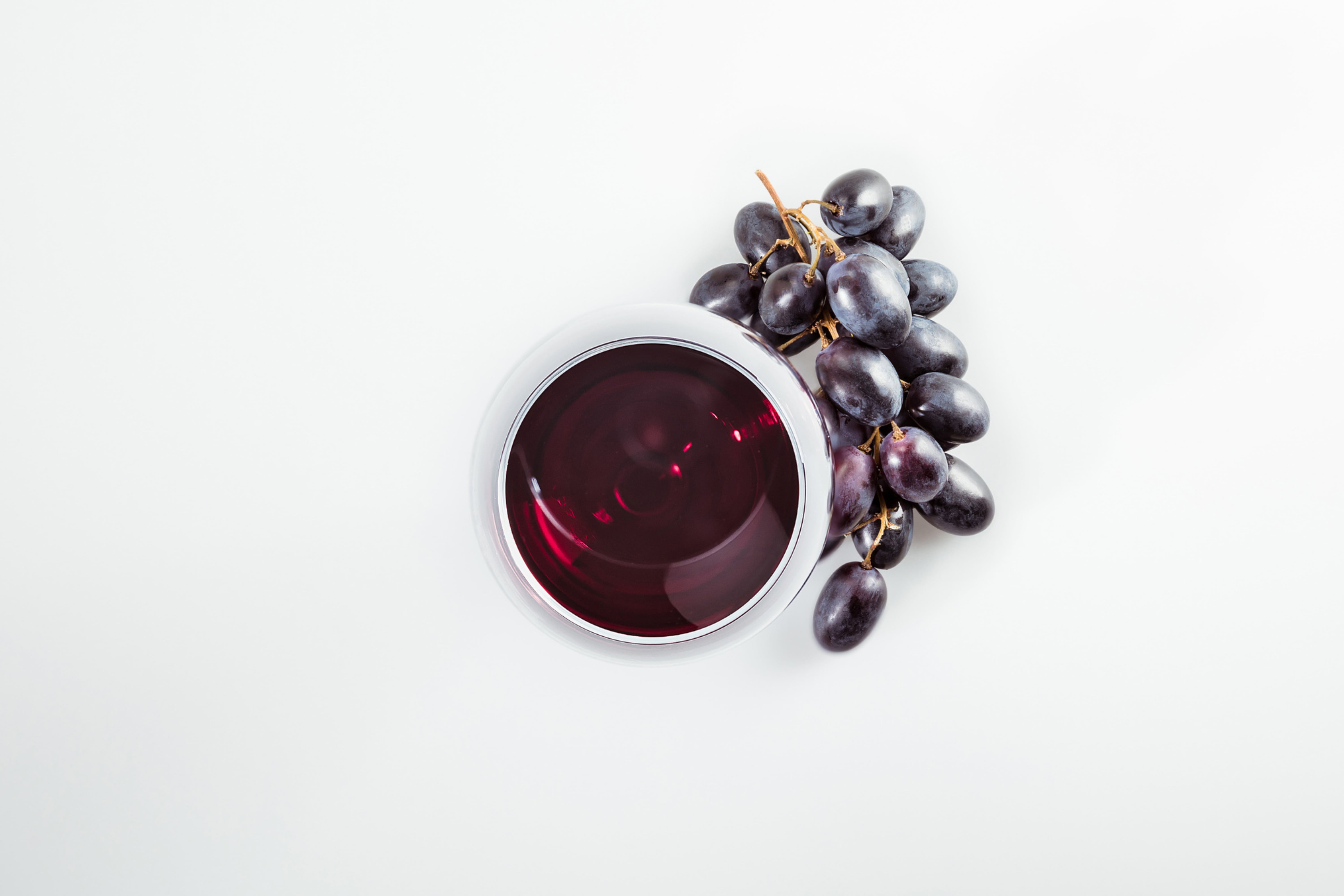 7. Fruit Picking
Summertime is perfect for picking fresh fruits like strawberries, cherries, or peaches. Many farms offer 'pick your own' fruit experiences, which can be both fun and rewarding. It's a great opportunity to enjoy the outdoors and engage in a simple but satisfying activity.
After you've filled your basket, you could have a picnic on the farm. Many farms also sell fresh produce and homemade goods, so don't miss checking those out.
When you get home, you could even bake a pie with the fruits you've picked – extending the date into a cozy evening.
8. Sunset Boat Ride
A boat ride at sunset offers an unforgettable romantic setting. Whether it's on a lake, river, or sea, the peaceful surroundings, coupled with the beautiful sunset, can create an intimate atmosphere that's perfect for deep conversations or comfortable silence.
Rent a boat, bring along some snacks and drinks, and set sail around an hour before sunset. Don't forget your camera – the sunset from the water can provide some incredible photo opportunities.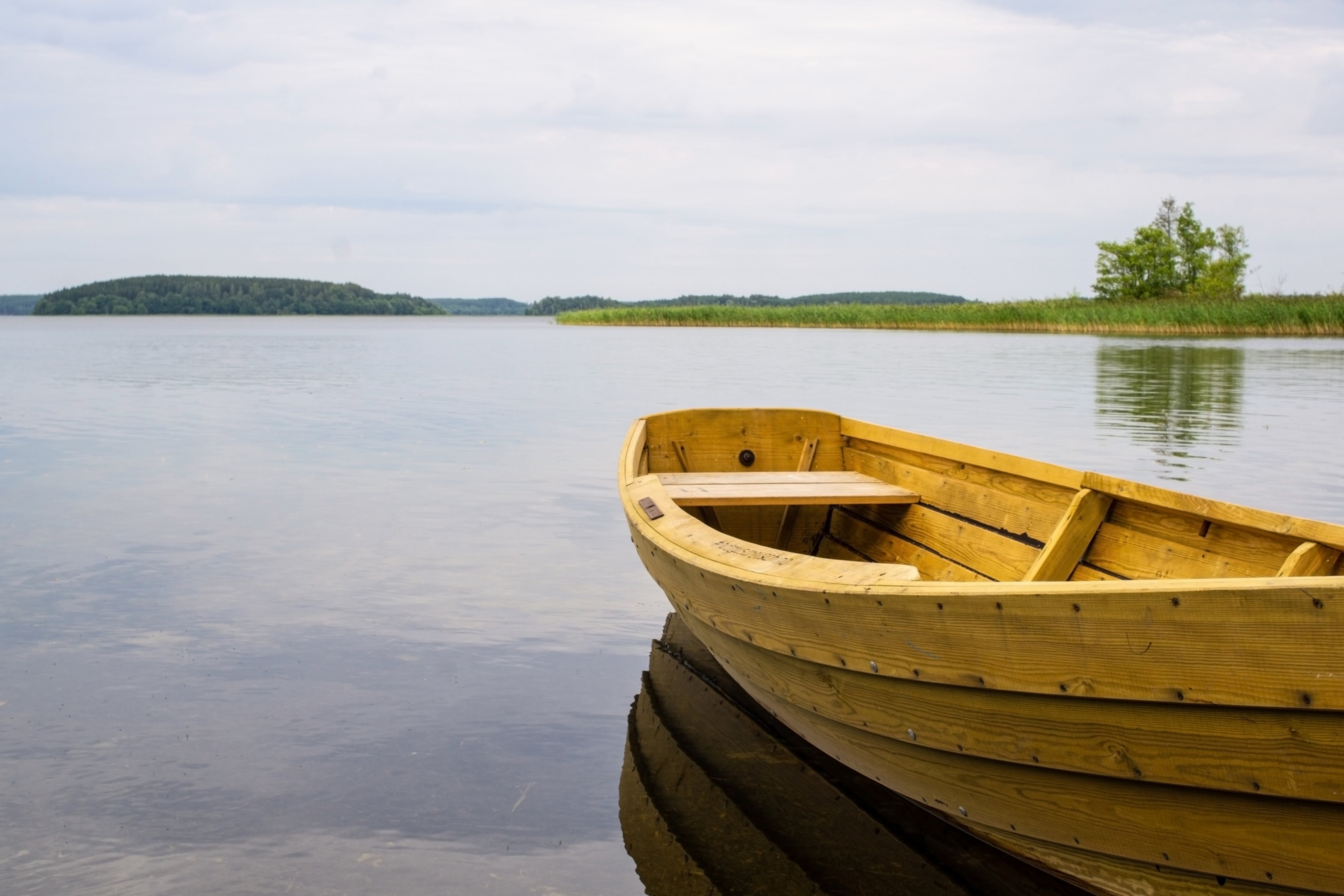 9. Visit a Farmer's Market
Visiting a local farmer's market can be a delightful way to spend a summer morning. You'll find a variety of fresh produce, homemade goods, and perhaps some local art. You can enjoy the vibrant atmosphere, sample foods, and support local businesses.
To make it a date, set a fun challenge. Each of you could pick ingredients to make a surprise dinner later. It's a great way to test your teamwork and culinary skills, and you'll have a tasty meal to look forward to
10. Backyard Camping
You don't have to travel far for an adventurous date. Transform your backyard into a campsite for the night. Set up a tent, lay out sleeping bags, and light a fire pit if you have one. It's a fun way to enjoy a camping experience with the comforts of a home close by.
As the night falls, you can roast marshmallows, share stories, and stargaze. Backyard camping can be a unique, low-stress way to spend quality time together. You could even make it a tradition!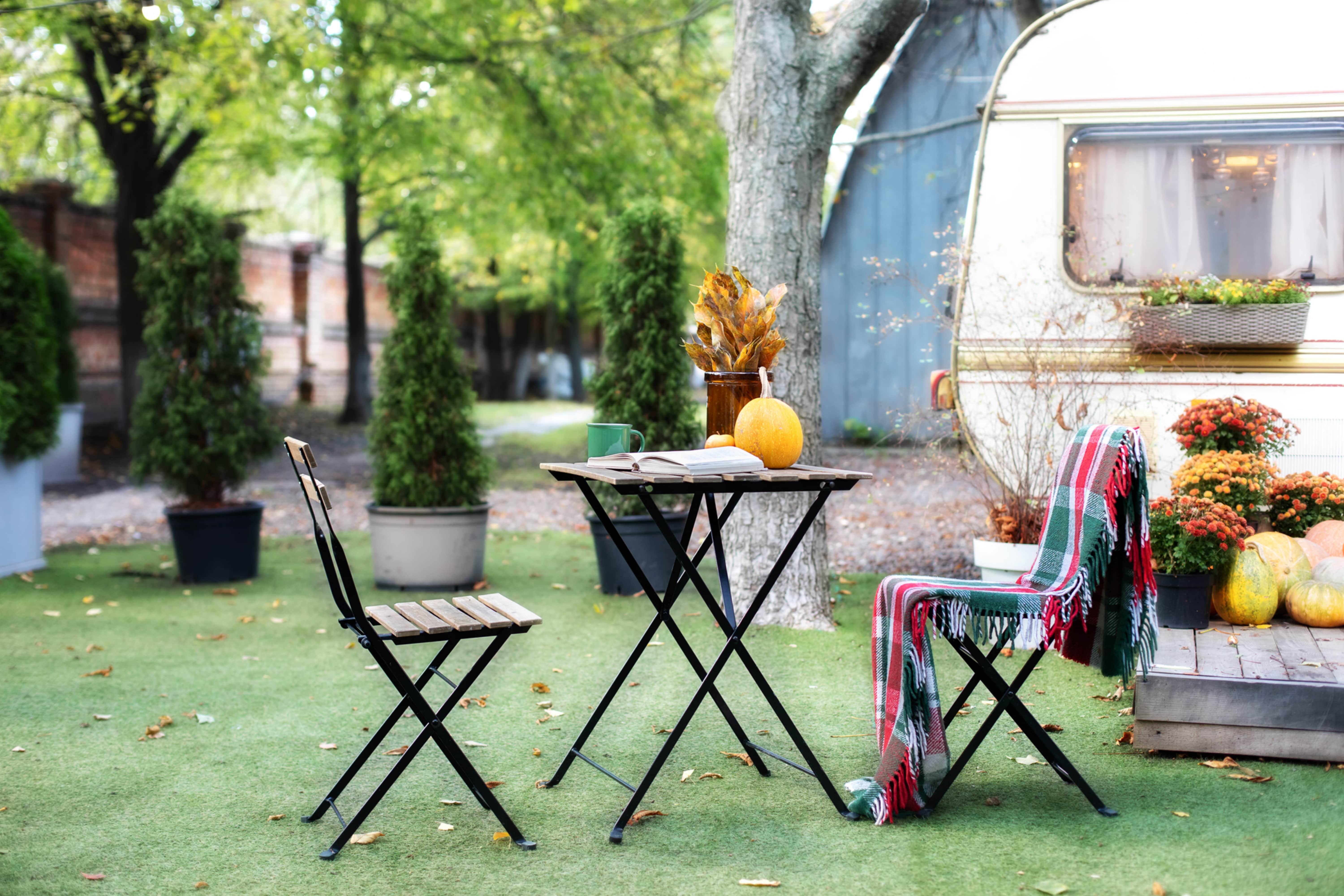 11. Sunrise Breakfast
Wake up early for a sunrise breakfast date. This could be at a local park, a nearby beach, or even your backyard. Prepare a delicious breakfast to enjoy as you watch the sunrise. It's a peaceful way to start the day and appreciate nature's beauty.
This date requires a bit of planning, particularly when it comes to timing the sunrise and preparing breakfast. However, the effort is well worth it. After sunrise, you could take a morning walk or just enjoy each other's company over a cup of coffee.
12. Outdoor Yoga
Yoga can be a relaxing and rejuvenating experience. Doing yoga together outdoors can be even more enjoyable. Find a quiet, scenic spot – a park, a beach, or even your backyard can work. Then, either follow an online class or use your own knowledge of yoga.
Outdoor yoga not only gives you a chance to work out together but also to connect on a deeper level. Following the session, you could cool down with a refreshing homemade smoothie or a trip to a local juice bar.
13. Road Trip
A road trip can be an exciting way to spend a day or even a weekend. Pick a destination – a charming small town, a national park, or a city nearby. The focus is less on the destination and more on the journey and the experiences along the way.
Remember to create a playlist of your favorite songs for the road. You can also pack snacks and drinks. Be open to making unplanned stops if you come across something interesting – these spontaneous moments can often be the most memorable.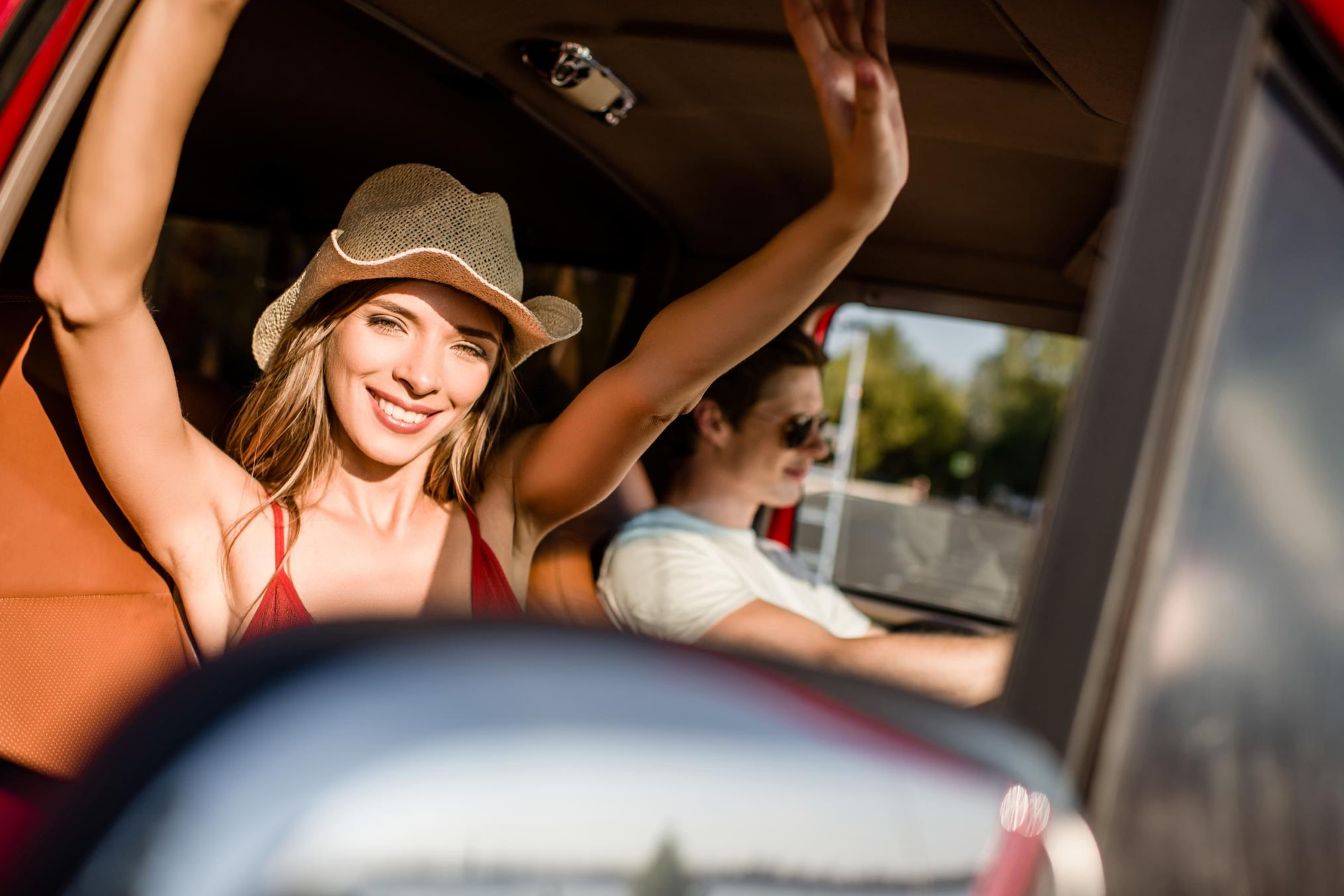 14. Nighttime Swimming
Take advantage of warm summer nights with a nighttime swim. Whether it's at a local pool, a beach, or a lake, swimming under the stars can be a magical experience. Ensure that the place is safe for night swimming and is allowed by local rules.
Bring along some floating pool lights or glow sticks to make the experience even more enchanting.
Following the swim, you could wind down with a hot drink and some cozy towels. It's a date that's both thrilling and intimate.
15. Gallery Hop
Take an art-filled journey through your city by visiting various galleries. It's a great opportunity to immerse yourselves in the local art scene, discover new artists, and learn about different art forms. Many cities have specific days when galleries open their doors for free or discounted entry.
Turn it into a playful date by picking out each other's favorite pieces or guessing the meaning behind different artworks. Following the gallery hop, you could stop at a café and discuss the art you've seen over a coffee or a meal.
16. Outdoor Concert
An outdoor concert or a music festival is a classic summer date. The combination of live music, a lively atmosphere, and being outdoors can create an unforgettable experience. Depending on your music preferences, you can choose between various genres and artists.
Remember to bring a blanket or folding chairs to sit on. You could also pack some snacks and drinks.
Even if you don't know the bands or artists playing, the experience of sharing live music in an outdoor setting can be fun and exhilarating.
17. Cooking Barbecue
A barbecue is a quintessential summer activity. It's a fun and casual way to spend an afternoon or evening together. Whether you're grilling in your backyard, a public park, or a beach, the aroma of barbecue and the laid-back setting make for a great date.
You can cook traditional barbecue foods like burgers and hot dogs or get creative with your menu.
Pair the food with a refreshing summer salad and a cool drink. It's not just about the meal but also about the experience of cooking and eating together outdoors.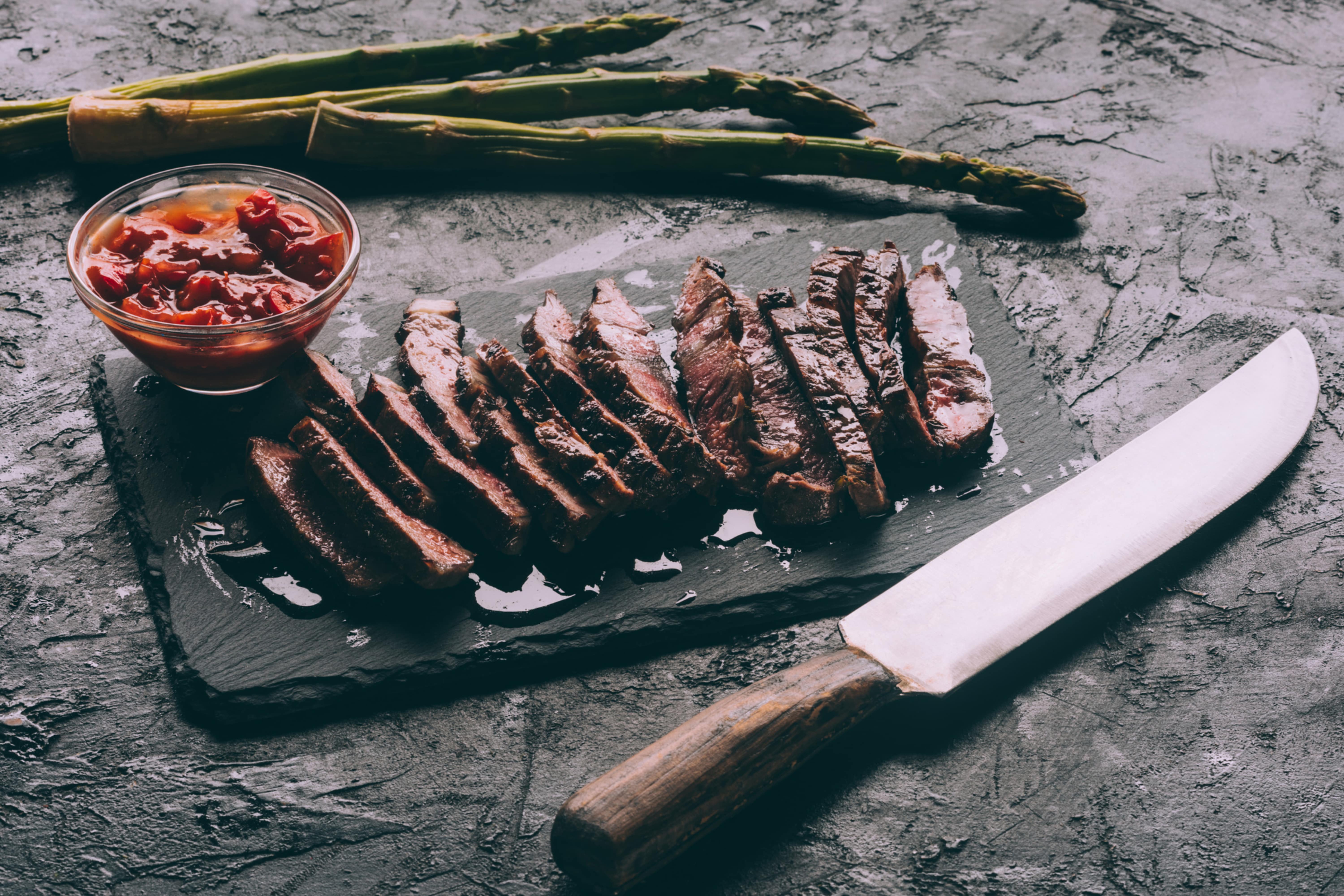 18. Board Game in the Park
Playing board games isn't just for indoor days. Take your favorite board games to a local park for an outdoor game date. The friendly competition can keep things exciting and entertaining.
Set up a comfortable spot with a blanket and some pillows. Don't forget to bring some snacks and drinks.
Whether you play strategy games, card games, or classic board games, it's all about having fun together.
19. DIY Photo Shoot
You don't need to be a professional photographer to enjoy a DIY photo shoot. All you need is a camera (or a smartphone) and a location of your choice. This could be a park, a downtown area, a beach, or any place you find interesting.
Take turns being the photographer and the model. You can experiment with different poses, angles, and lighting. The aim is to have fun and be creative. Plus, you'll have a collection of photos to remember the day.
20. Bike Ride
Take a leisurely bike ride together. This could be along a local bike trail, a park, or a scenic route in your city. Cycling allows you to enjoy the summer weather, explore your surroundings, and get some exercise.
Make it more enjoyable by packing a picnic to enjoy during a break in your ride. Don't forget to bring along a camera to capture the moments. The goal is not the distance but the quality time spent together.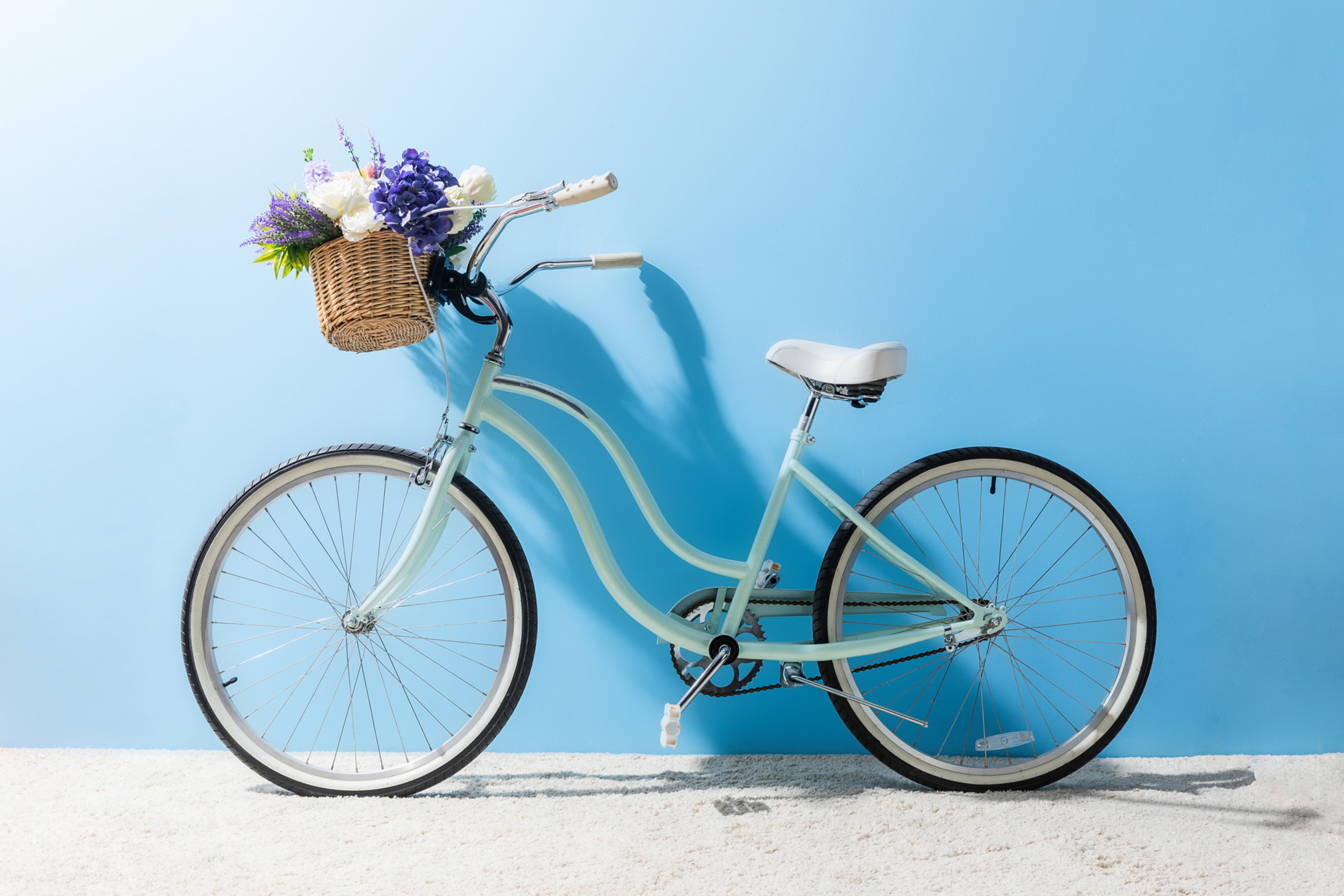 21. Poetry Night
Consider attending a poetry reading or a spoken word event. These events often have a vibrant, intimate atmosphere that's perfect for a date. If you're feeling brave, you might even want to share a piece of your own!
After the event, you could discuss the pieces that you heard over a coffee or a meal. It's a great opportunity to explore a new experience together and engage in meaningful conversations.
22. Kayaking
Kayaking can be an exciting and adventurous date idea. Many places rent kayaks by the hour, providing you with everything you need. Whether you're paddling along a calm lake or a flowing river, kayaking can be both relaxing and exhilarating.
Pack a waterproof bag with some snacks and drinks for when you want a break. You can find a quiet spot to float, enjoy the surroundings, and have your refreshments. It's a great way to experience nature together.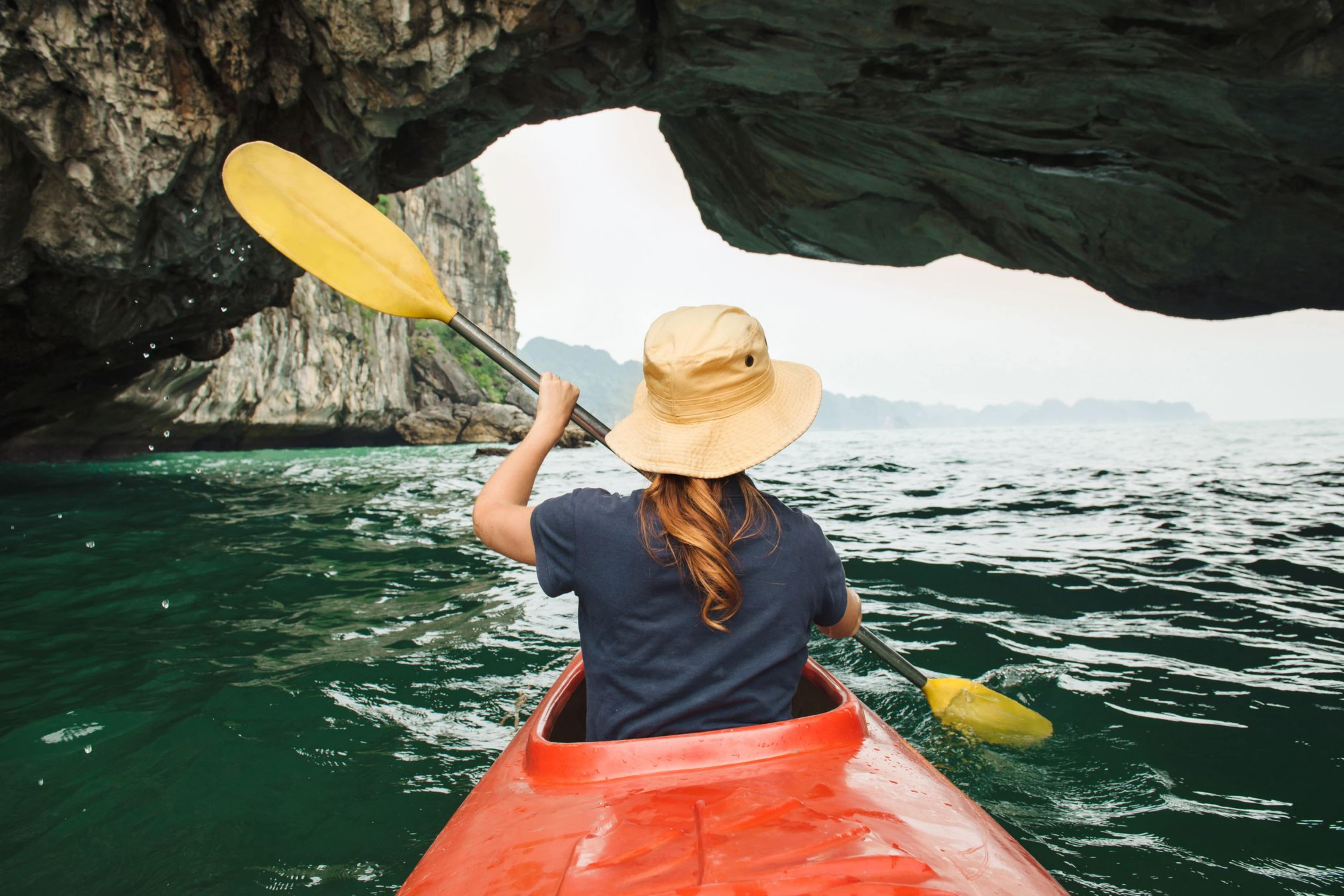 23. Volunteering
Consider volunteering for a cause that you both care about. This could be at a local animal shelter, a community garden, a food bank, or any organization that needs volunteers. It's a meaningful way to spend time together and make a positive impact.
Volunteering can bring you closer as you work together towards a common goal. After the volunteering session, you could go for a meal or a coffee, share your experiences, and discuss the impact of the work
24. Rollerblading
Rollerblading can be a fun and active date idea. Whether you're a beginner or pro, you can have a great time rollerblading in a park or a suitable local spot. It's a chance to enjoy the outdoors, get some exercise, and have some laughs.
If you're new to rollerblading, helping each other and learning together can be a bonding experience. Remember to wear protective gear and take it at your own pace. It's about having fun together, not mastering the activity.
25. Thrift Shopping
Visit a local thrift store for a fun shopping date. You can set a challenge to find the most interesting item, the best bargain, or an outfit for each other. Thrift shopping is like a treasure hunt – you never know what you'll come across.
After shopping, you can enjoy a meal or a coffee and show off your finds. It's a laid-back and enjoyable date that's light on the wallet but heavy on fun.
26. DIY Spa Day
Create your own spa experience at home. You can prepare DIY face masks, give each other massages, or have a relaxing soak in the tub. Set the mood with some soft music, scented candles, and cozy robes.
After your spa treatments, you can wind down with some refreshing drinks and healthy snacks. It's a date that's all about relaxation and pampering each other.
27. Dance Class
Taking a dance class together can be a fun and energizing experience. Whether it's salsa, tango, hip hop, or any other style, dancing can help you connect on a new level. Many dance studios offer drop-in classes for beginners.
After the class, you can continue the date at a café or a restaurant, sharing your experiences and discussing your dance moves. It's a date that combines learning, physical activity, and plenty of fun.
28. Stargazing
End a summer evening by stargazing. Find a quiet, dark spot, bring a blanket, some snacks, and a star map. Lying back and watching the stars can be a romantic and peaceful experience.
You can try identifying constellations, look out for shooting stars, or simply enjoy the serene night sky. It's a date that offers a chance to unwind, have deep conversations, and appreciate the beauty of the universe.
29. Geocaching Adventure
Geocaching is an outdoor activity where you use GPS coordinates to find hidden "caches" or containers. It's like a real-world treasure hunt that can take you to places in your city you've never explored before. It's a fantastic way to combine physical activity, problem-solving, and exploration.
You can download a geocaching app, choose a cache to find, and follow the coordinates. Along the way, enjoy the journey as much as the destination.
150+ Date ideas for couples| TikTok complication
You'll not only have an adventure but also discover new spots in your city or town.
30. Outdoor Painting
Outdoor painting is a serene and engaging way to spend a summer afternoon. Choose a location – a park, a cityscape, a beach, or even your backyard. Bring along some art supplies and let the surroundings inspire you.
You don't need to be a professional artist; it's all about having fun and being creative. You can paint the same scene and compare interpretations or paint each other. After the painting session, have a picnic while your artwork is dry.
At the end of the day, you'll have a unique piece of art to remember the date.
31. Bird Watching
Bird-watching can be a peaceful and educational date idea. All you need is a bird identification book or app and a pair of binoculars. Find a local bird-watching spot, such as a park, a nature reserve, or even a garden.
Sit quietly and watch for birds. You can take turns identifying them and learning about their habits. Bird watching requires patience and silence, making it a unique way to slow down, connect with nature, and enjoy each other's company.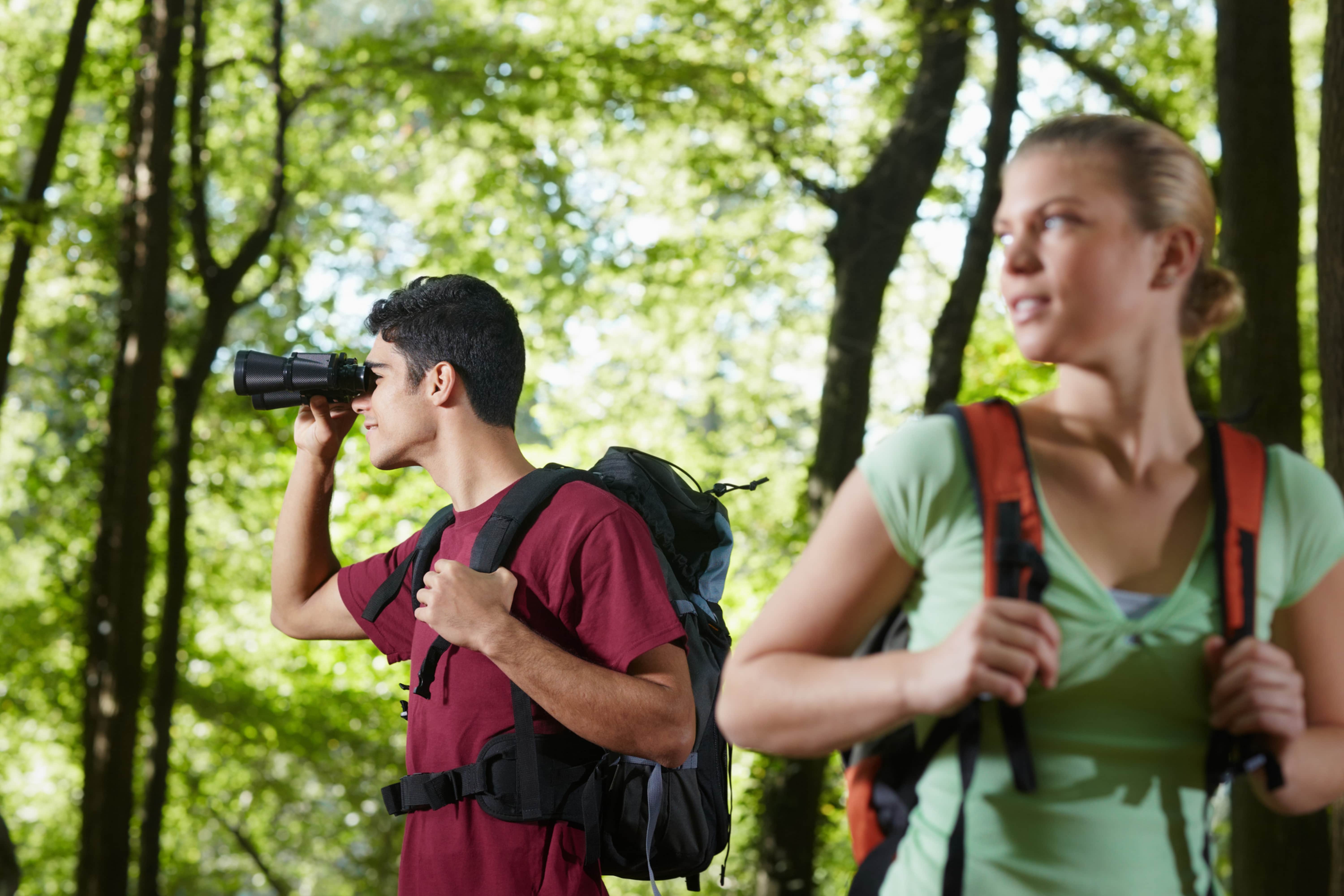 32. Scenic Drive
If you enjoy road trips but don't want to travel far, a scenic drive could be the perfect solution. Choose a route that offers beautiful views – coastal roads, mountain passes, or routes through the picturesque countryside can all be great choices.
Pack some snacks and drinks, create a playlist of your favorite songs, and hit the road. You can make stops along the way to take pictures, have a picnic, or simply appreciate the views.
A scenic drive is all about enjoying the journey together.
33. Indoor Rock Climbing
For those who enjoy physical activity and a bit of thrill, indoor rock climbing can be an excellent date idea. Many centers offer beginner courses, so don't worry if you're new to it.
Climbing together can help improve your teamwork and communication skills, as you'll often have to trust and rely on each other. After the climbing session, celebrate your achievements with a hearty meal.
Indoor rock climbing is a fun and active date that can help you push your boundaries and enjoy a shared achievement.
Let's compare these date ideas based on factors like cost, adventure level, and planning needed.
| Date Idea | Adventure Level | Cost | Preparation Needed |
| --- | --- | --- | --- |
| Beach Bonfire Night | Low | Low | Medium |
| Hike and Picnic | High | Low | High |
| Outdoor Movie Night | Low | Varies | Medium |
| Cooking Class | Medium | Medium-High | Low |
| Local Tourist Spot | Low | Varies | Low |
| Wine Tasting at a Vineyard | Low | Medium-High | Medium |
| Fruit Picking | Low | Medium | Low |
| Sunset Boat Ride | Medium | Medium | High |
| Visit a Farmer's Market | Low | Low | Low |
| Backyard Camping | Medium | Low | Medium |
| Sunrise Breakfast | Low | Low | Medium |
| Outdoor Yoga | Low | Low | Low |
| Road Trip | High | Varies | High |
| Nighttime Swimming | Medium | Low | Medium |
| Gallery Hop | Low | Low | Medium |
| Outdoor Concert | Low | Varies | Low |
| Cooking Barbecue | Low | Low | Low |
| Board Game in the Park | Low | Low | Low |
| DIY Photo Shoot | Low | Low | Low |
| Bike Ride | Medium | Low | Low |
| Poetry Night | Low | Low | Low |
| Kayaking | High | Medium | Medium |
| Volunteering | Low | Free | Medium |
| Rollerblading | Medium | Low | Low |
| Thrift Shopping | Low | Low | Low |
| DIY Spa Day | Low | Low | Low |
| Dance Class | Medium | Medium | Low |
| Stargazing | Low | Low | Low |
| Geocaching Adventure | High | Free | High |
| Outdoor Painting | Low | Medium | Medium |
| Bird Watching | Low | Low | Low |
| Scenic Drive | Low | Varies | Medium |
| Indoor Rock Climbing | High | Medium | Low |
Remember, every date is about spending quality time together and enjoying each other's company. Whether you're on your first date or you've been together for years, these ideas can add a dash of fun, romance, and adventure to your summer.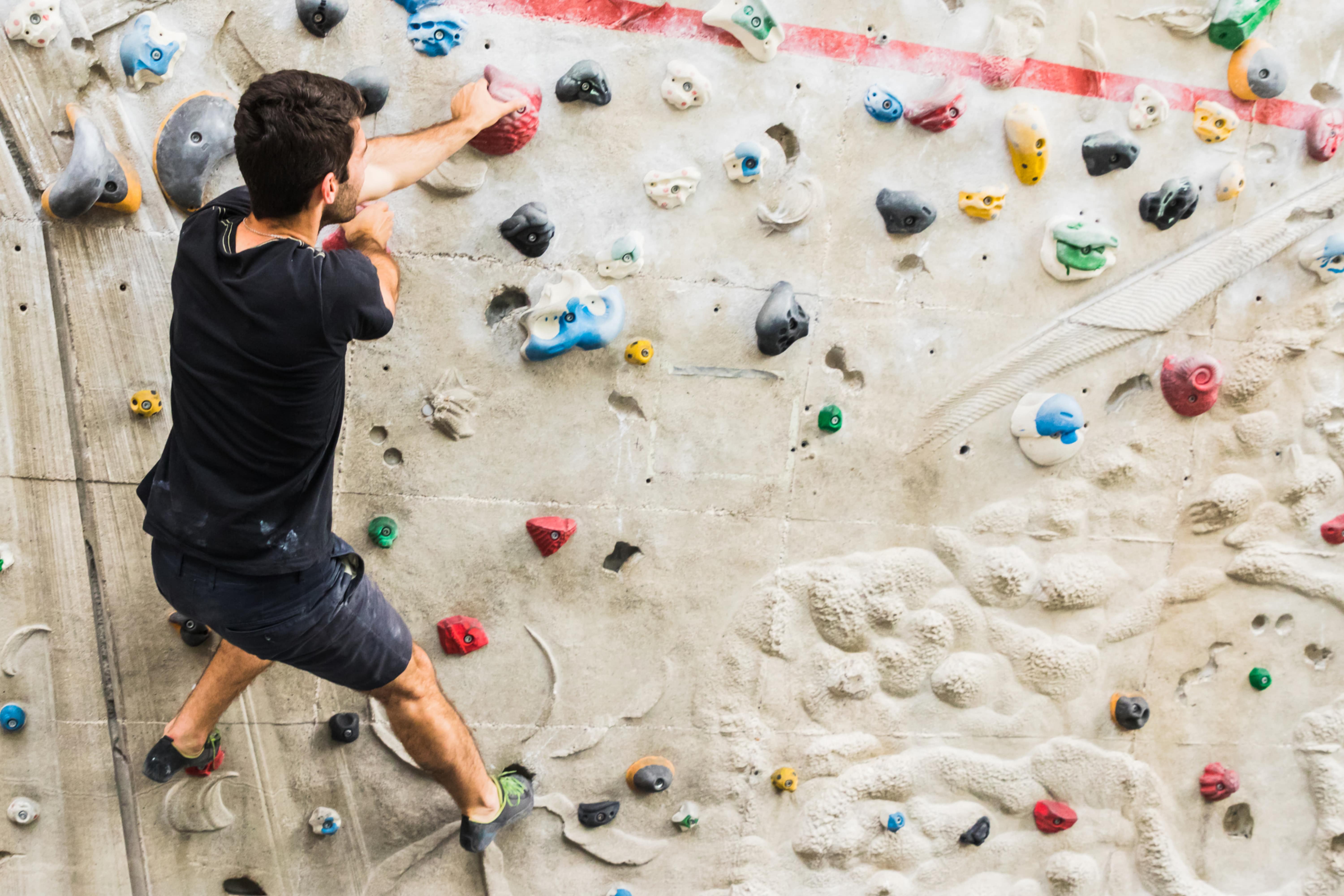 Conclusion
Summer is the perfect season to shake things up and add some fun and excitement to your dates. Whether you're an adventurous duo, food lovers, or nature enthusiasts, these 33 cute summer date ideas cater to a range of interests.
Remember, the aim is not perfection but to enjoy shared experiences, deepen your connection, and create lasting memories.
Embrace the spontaneity, let your hair down, and make the most of the vibrant summer season! Happy dating!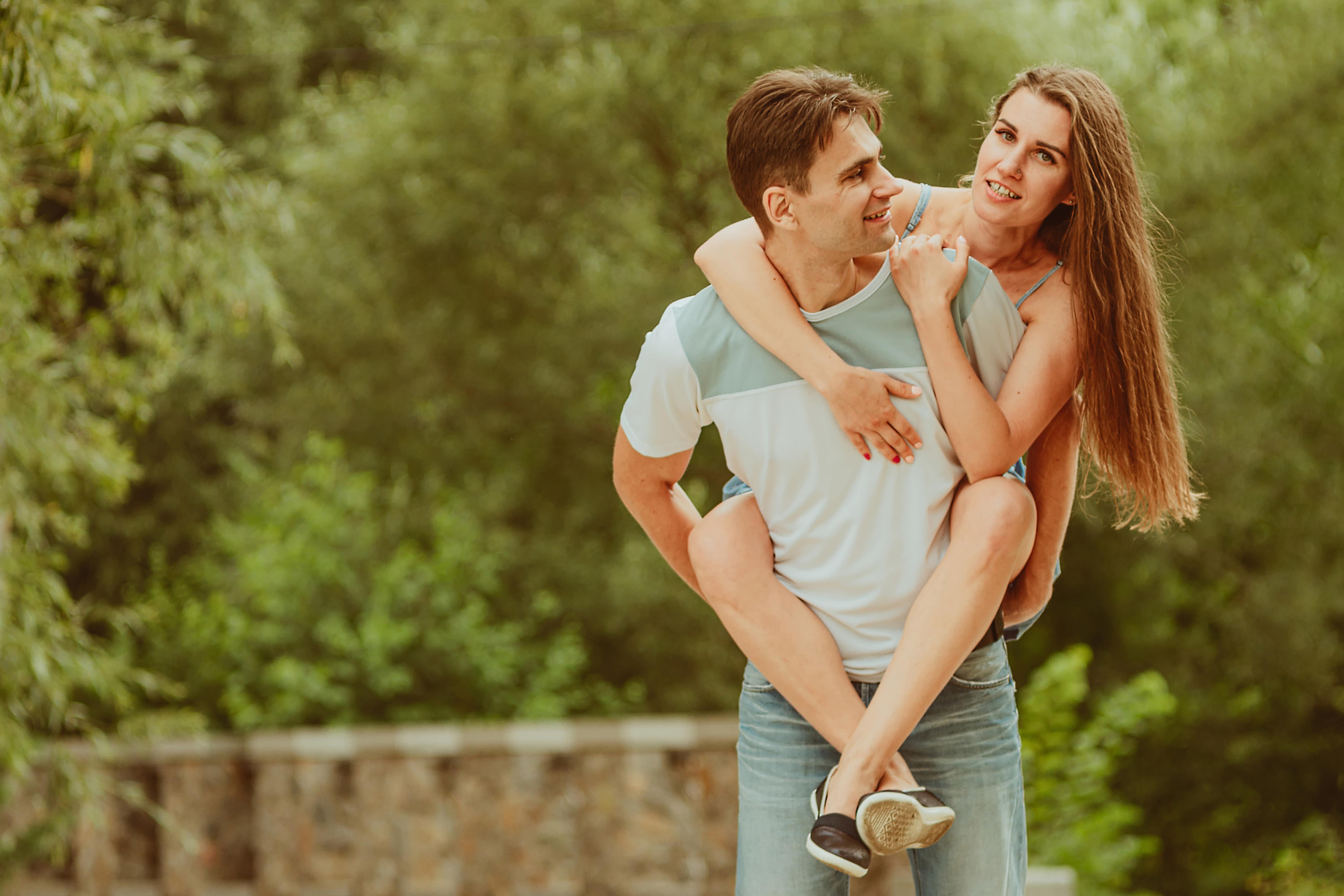 Frequently Asked Questions
⭐Can these date ideas work for any type of couple?
Absolutely! These summer date ideas are versatile and can be tailored to any type of couple. Whether you're adventurous, laid-back, or artsy, there's something here for everyone.
⭐Are these dates suitable for long-term couples?
Yes, they are! These ideas are excellent for reigniting the spark in long-term relationships and creating new memories.
⭐Can these ideas be adapted for non-summer seasons?
While these ideas are summer-centric, many of them can be adapted for other seasons. For example, instead of a beach day, you could have a cozy indoor movie night in the colder months.
⭐Are these dates budget-friendly?
Many of these date ideas are low-cost or even free. However, some activities may require a bit of a budget, such as wine tasting or a cooking class. Always consider your personal budget and adapt the ideas as needed.