People usually admire curly hair and there are quite many of us who would like to have the same wild mane waving in the wind! However, curls only look so awesome. In real life, maintaining a curly chevelure can be quite a bothersome task. In particular, if you want to make your unruly curls more weighed down.
If you have a curly mane, you might be wondering how to weigh down your curls. And in this article, we will do our best to provide you with all the information you might need as an owner of a curly chevelure.
You are going to find out how to make curly hair stay down and how to dry and maintain it correctly in order to keep your wild curls more tamed and organized. Also, you will get a few more handy tips regarding how your curls can be tamed.
How to Weigh Curly Hair Down?
Adding weight to curls is a must for those of you who struggle with tight curls and ringlets all the time, trying to stop them from standing and springing up! In this case, weighing curls down can help tame and keep them in place.
This may feel intimidating if you have thick, coarse hair because many products are not very on extremely curly strands.
Fortunately, by thoroughly saturating your hair with product and growing your hair long, you can get rid of those unruly curls once and for all. Below, you can check out a few handy methods that will help you keep your curls on a short leash.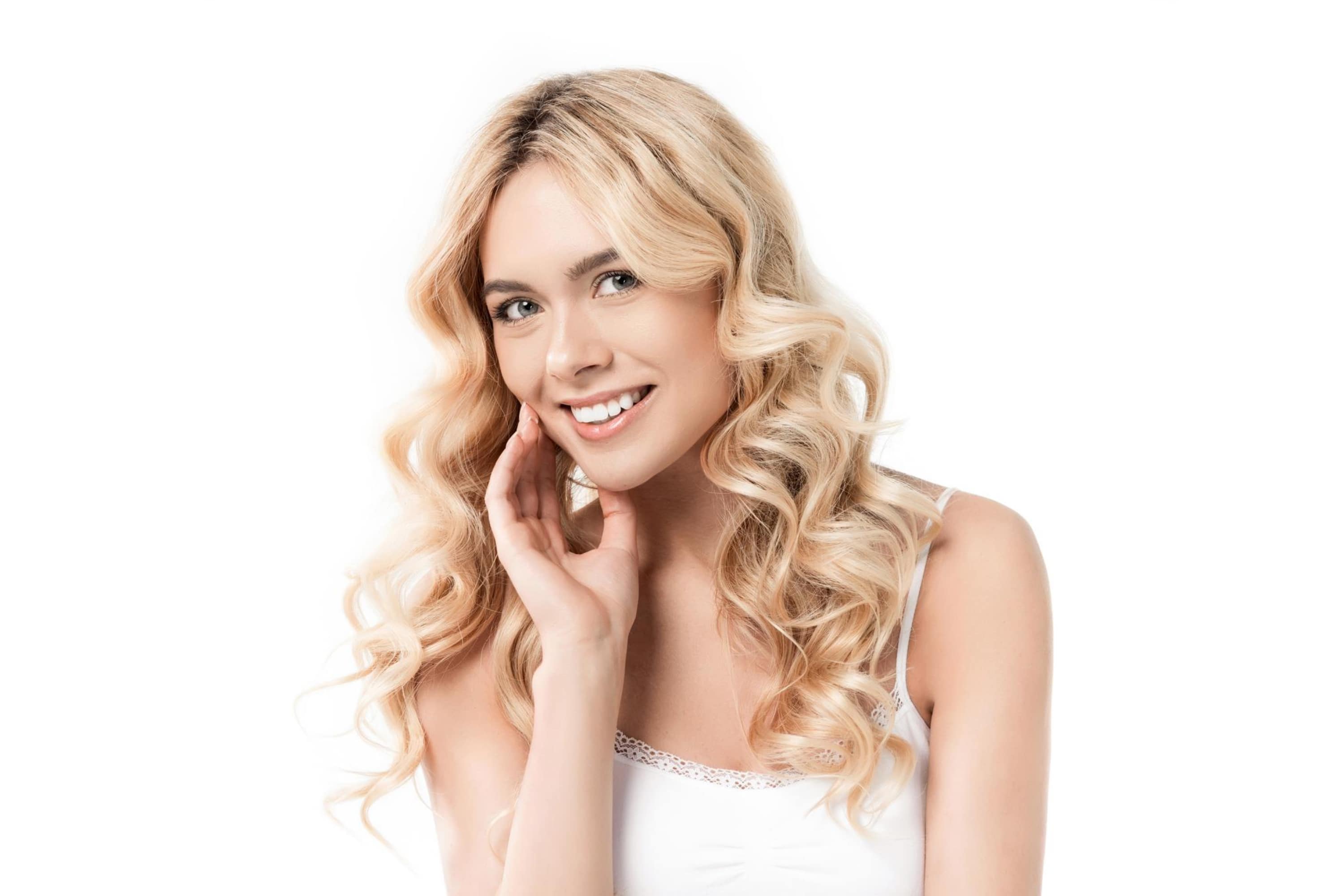 How to Get Weighed Down Curls With the Help Of a Haircut?
Getting a correct haircut can be very helpful for keeping your curly mane under control. All you need to do is just make sure you keep layers long. Thanks to this, you can add weight to curls and keep them from springing up.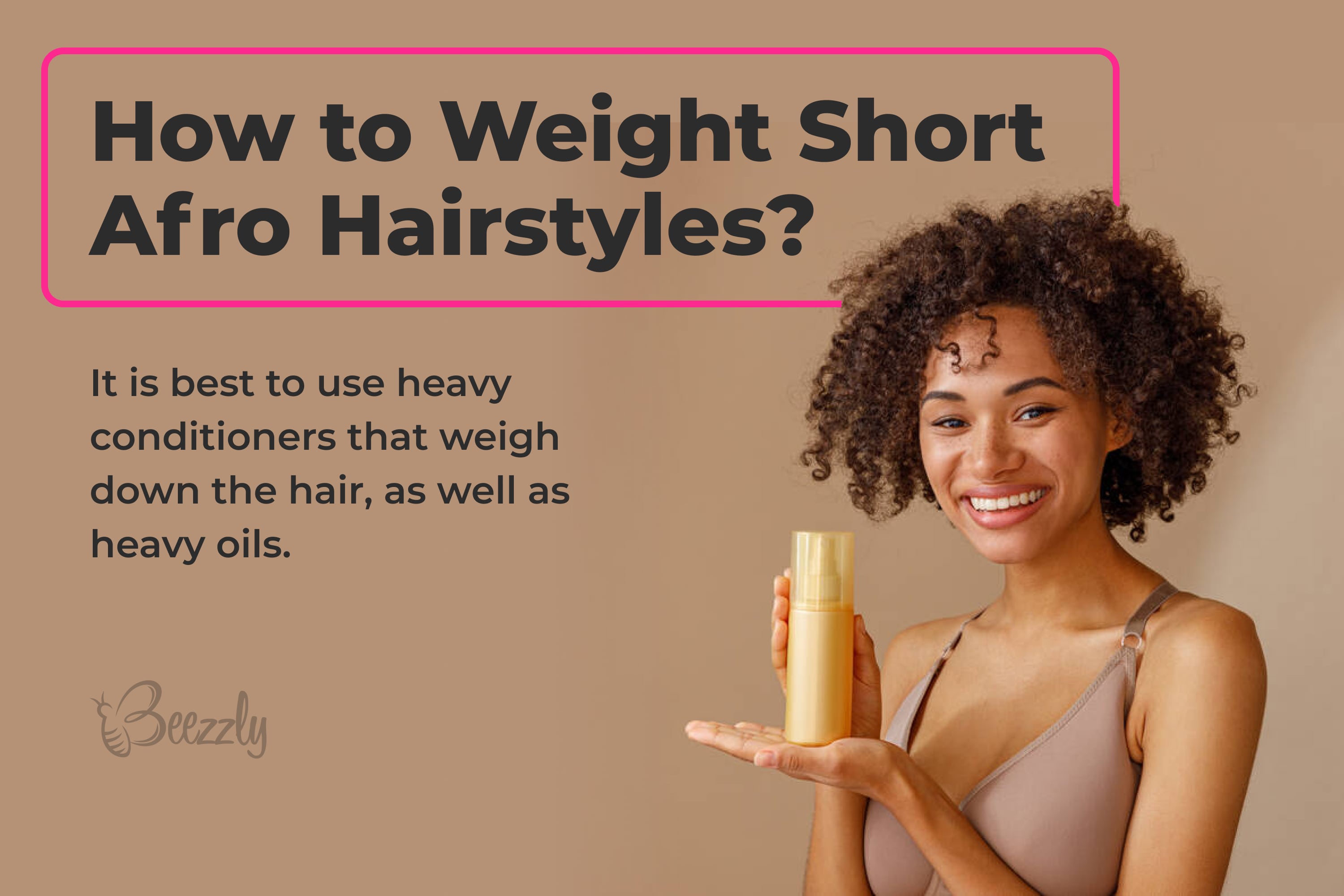 Besides, long layers will look awesome whether you wear your hair naturally curly or you straighten it. At the same time, we would recommend you stay away from short layers because they make hair lighter and create a looser hairstyle.
Below you can find a few more tips and suggestions on this subject.
Keep your shortest layer at least 10 inches (25 cm) long, if you have hair below your shoulders
If you have medium-length hair, keep your shortest layer at least 6 inches (15 cm) long
If you have chin-length hair, keep the shortest layer at least 4 inches (10 cm) long
Also, if you want to, you can ask for blended layers. You will need some type of layering with curly hair anyway. Otherwise, you are at a high risk of having a triangle-shaped cut, where all the weight poofs out at the bottom.
Finally, wear your hair long. Growing your hair out is one of the easiest ways to add weight to curls, especially if your hair is initially heavy by its nature. However, note that it can take time to grow!
The longer your hair is, the more added weight to hold your curls down. Grow your hair out no matter what type of curl you have to help lay it down.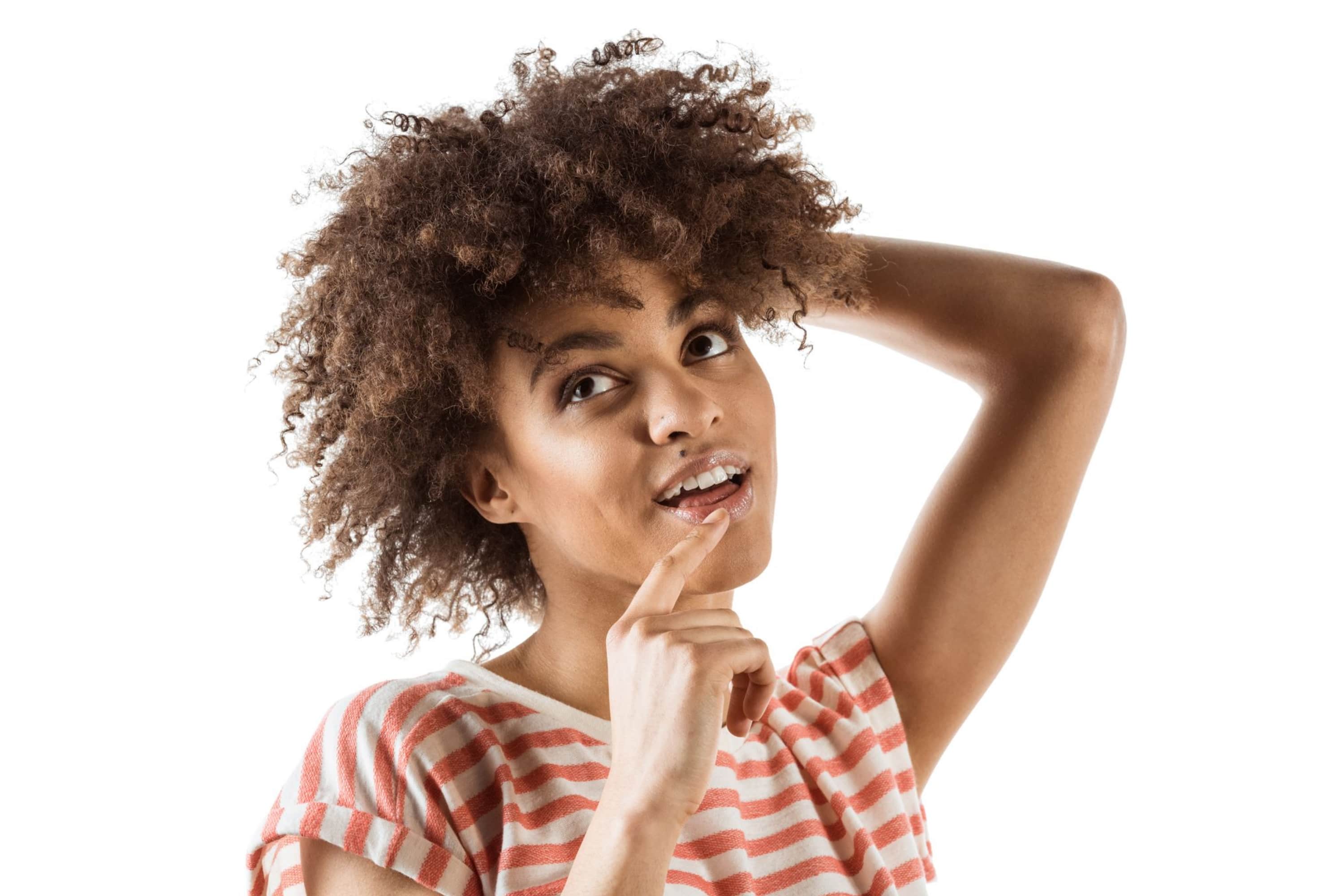 Choose Products That Weigh Down Curly Hair
This is another way to keep your unruly and curly tresses weighed down. Using suitable products can be a good option for those of you who don't want to cut your hair but at the same time, prefer to use simple and quick methods for achieving the desired effect.
Below you can find a few recommendations that will help you select the most suitable product.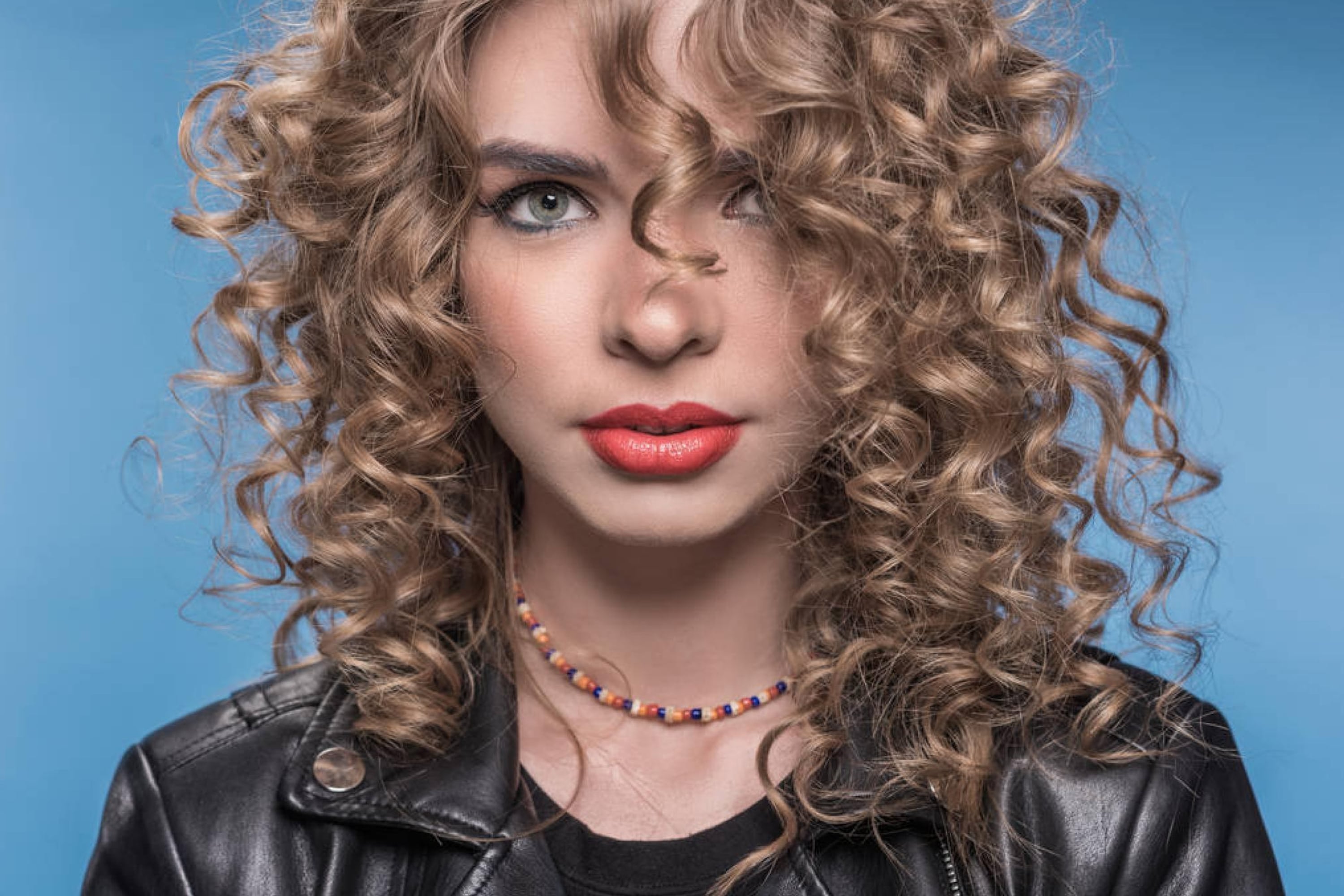 Avoid Volumizing Products
Any hair products that add volume to your hair will also free up and loosen your curls. As a result, your mane will become much lighter and bigger, which is completely the opposite to what you want to get.
This is why our suggestion is to stay away from "root-boosting" sprays or anything else that is considered a product that adds volume. Also, you should avoid using gels, as most of them contain alcohol and will dry out your hair.
And dry locks are much lighter and puffy, as you surely know, which makes them "float" around your head instead of being weighed down.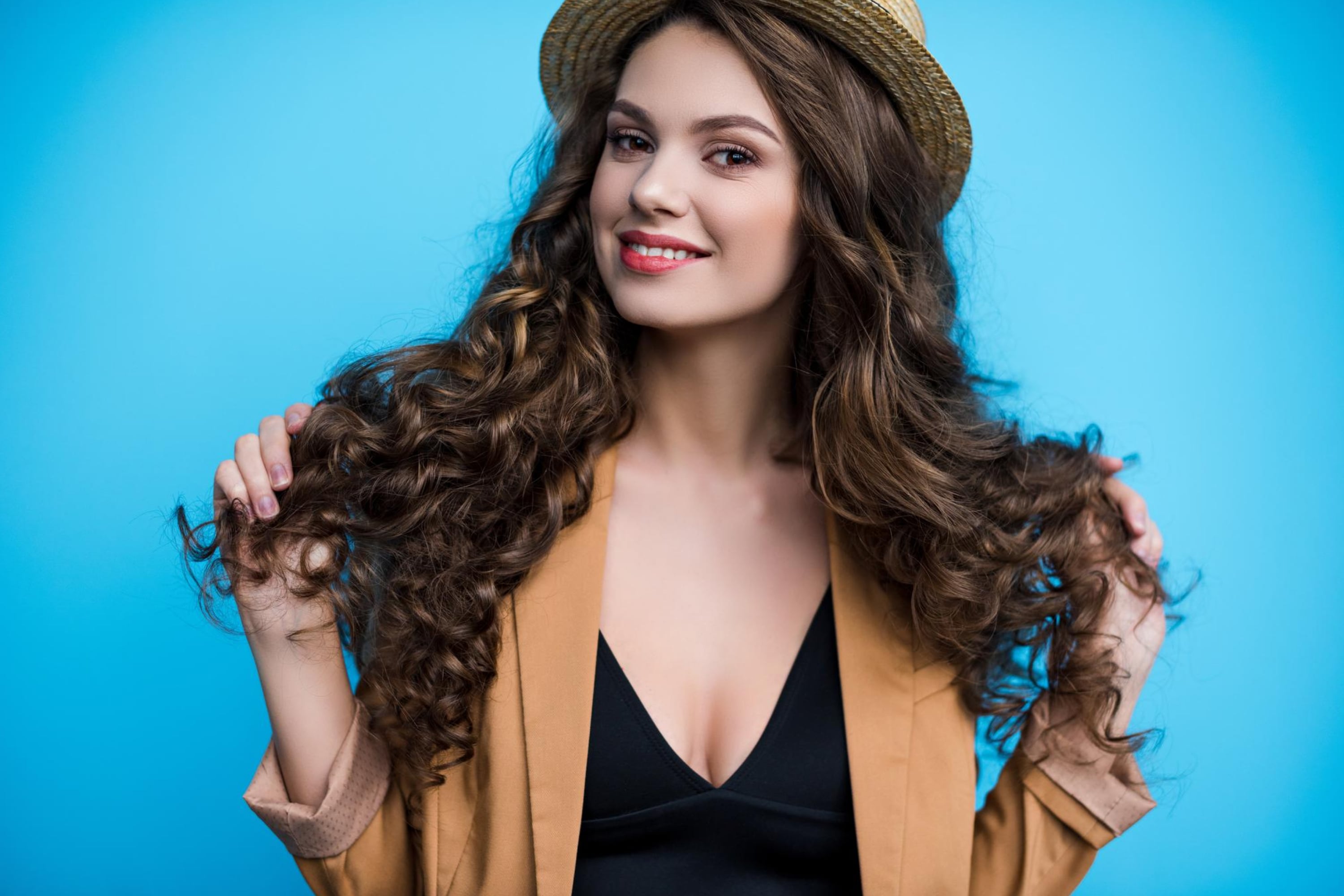 Use a Moisturizing Shampoo And Conditioner
High-quality moisturizing shampoos and conditioners are designed to absorb easily into the hair. They also pull moisture deeply into the cuticle to keep it there, which will be adding weight to your curls. Select a moisturizing shampoo and conditioner that has a reputation for working all day long for optimum results.
Wavy/Curly Hair Routine (2B/2C Curls)
Leave an All-Natural Oil In Your Hair
High-quality oils can elongate curls and weigh them down. In particular, you should opt for the oils that have been known to work well with hair, like olive oil or jojoba oil. If your hair is especially dry, you should better use coconut oil.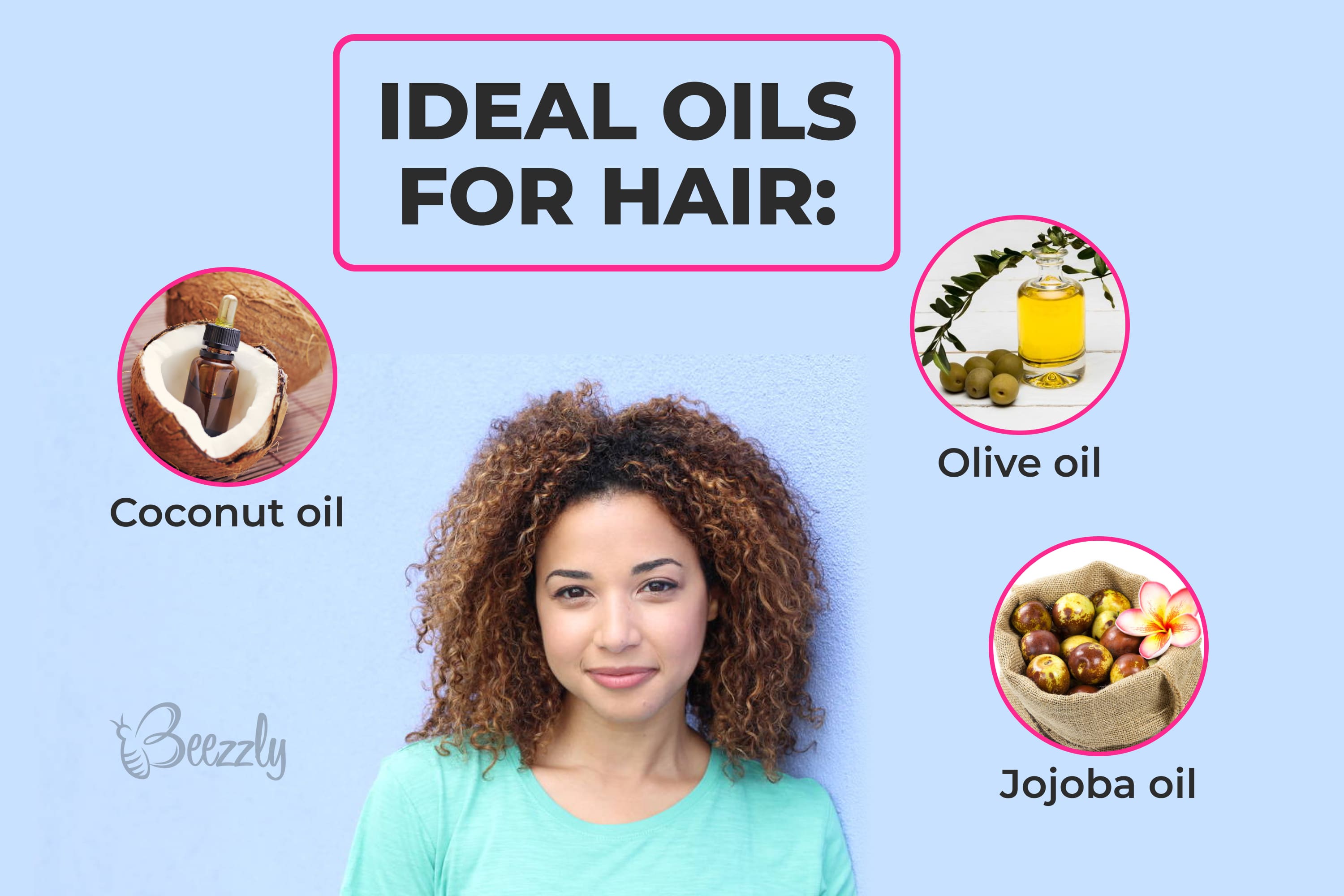 You can tame and moisturize your curls, as well as keep the frizz under control, by warming a 1⁄2 teaspoon (2.5 mL) of your chosen oil in your hands. Apply through the lengths of damp, towel-dried hair starting at the ends.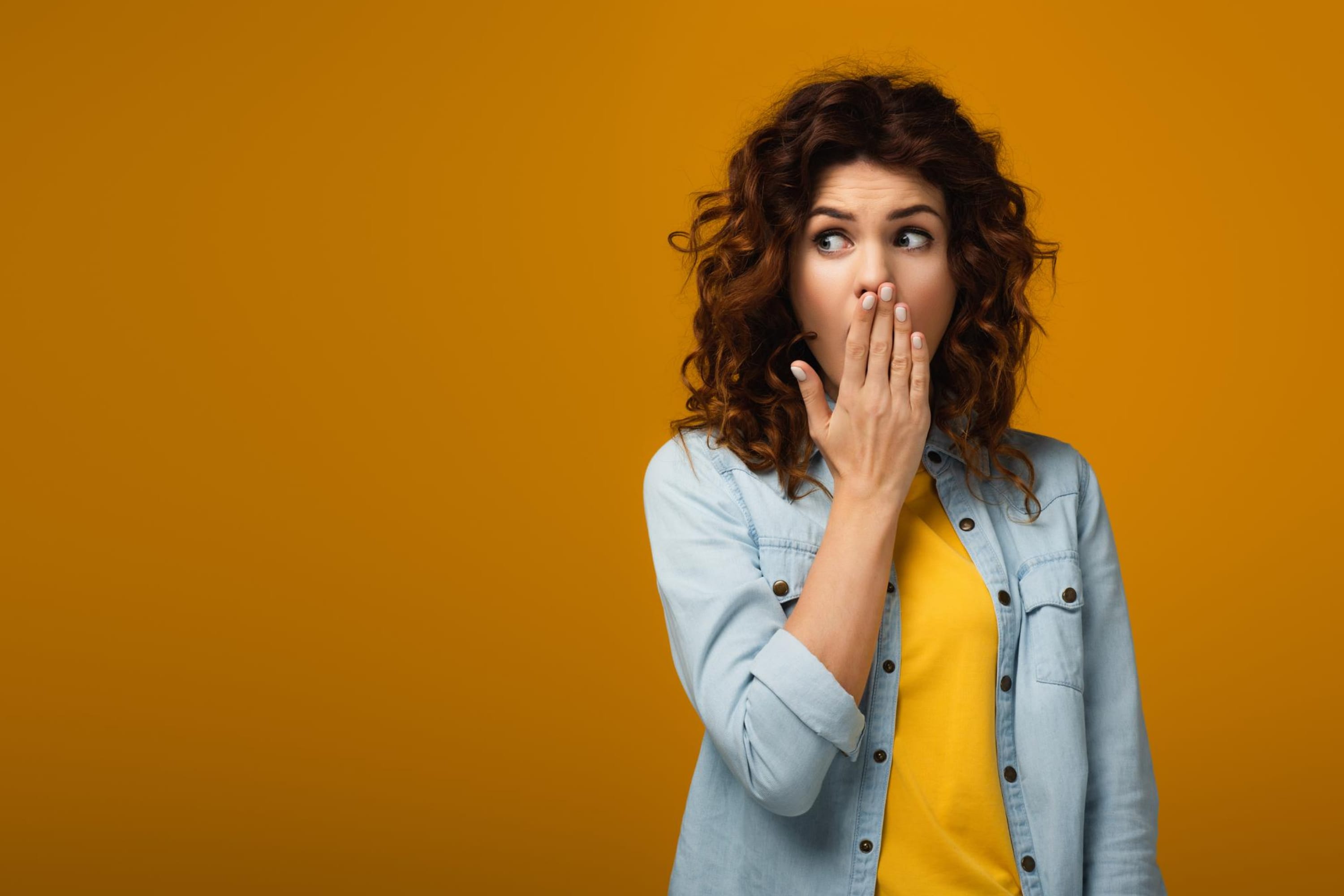 Remember to Deep-Condition Your Hair
For keeping your curls and ringlets weighed down properly, deep conditioning is a must. Deep condition your locks every week if you want to get the desired effect. Deep-conditioning your hair will intensely moisturize it to keep curls frizz-free, tamed, and defined.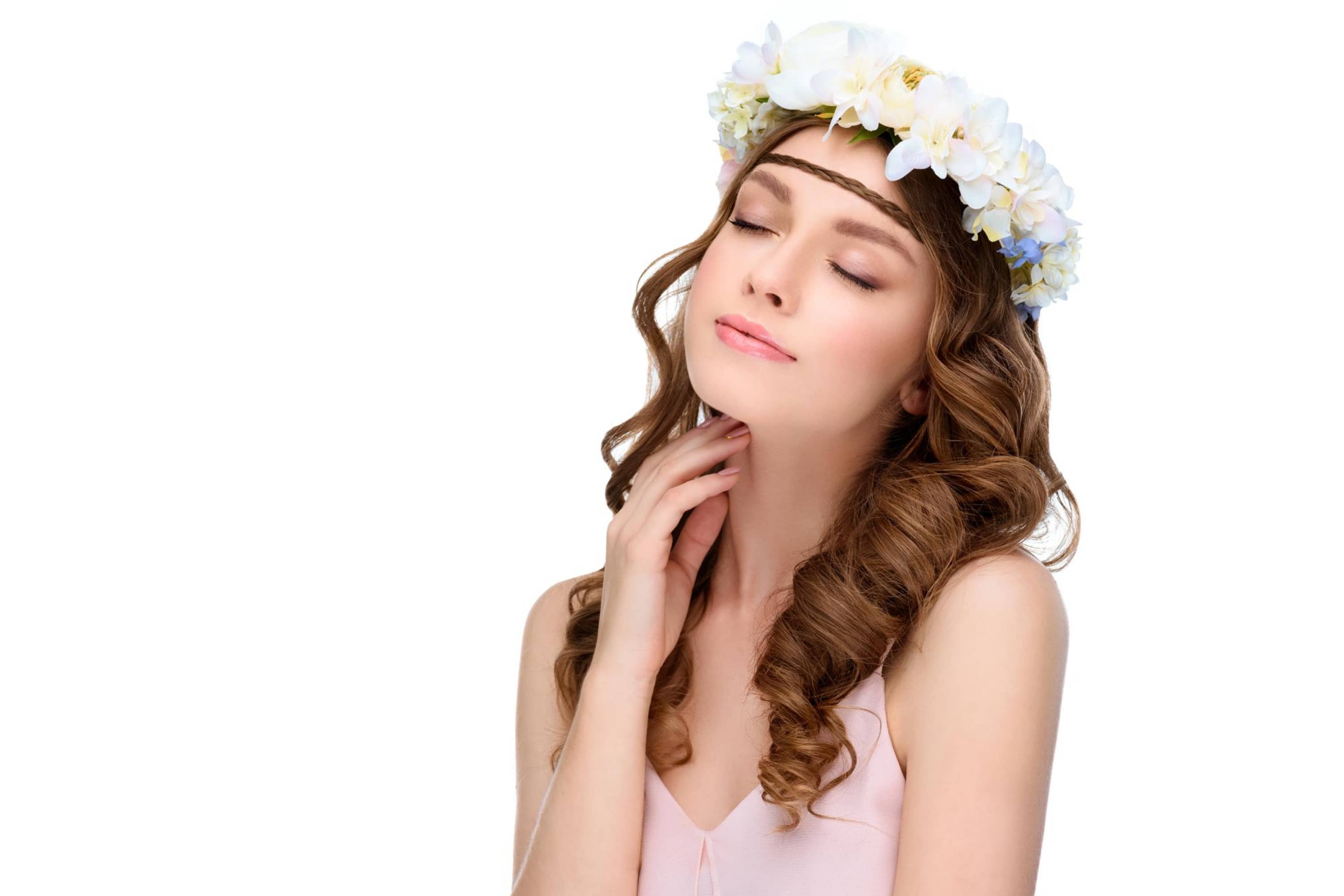 Use a Correct Drying Method For Weighed Down Hair
You might not be aware of this, but the most common ways of drying hair can be considered improper for your hair if your goal is to keep your curls weighed down!
So if you have a habit of wringing your locks or you rub them with a towel vigorously after you wash your mane, keep on reading! The following hair-drying routine will help you a lot in achieving properly weighed down curls.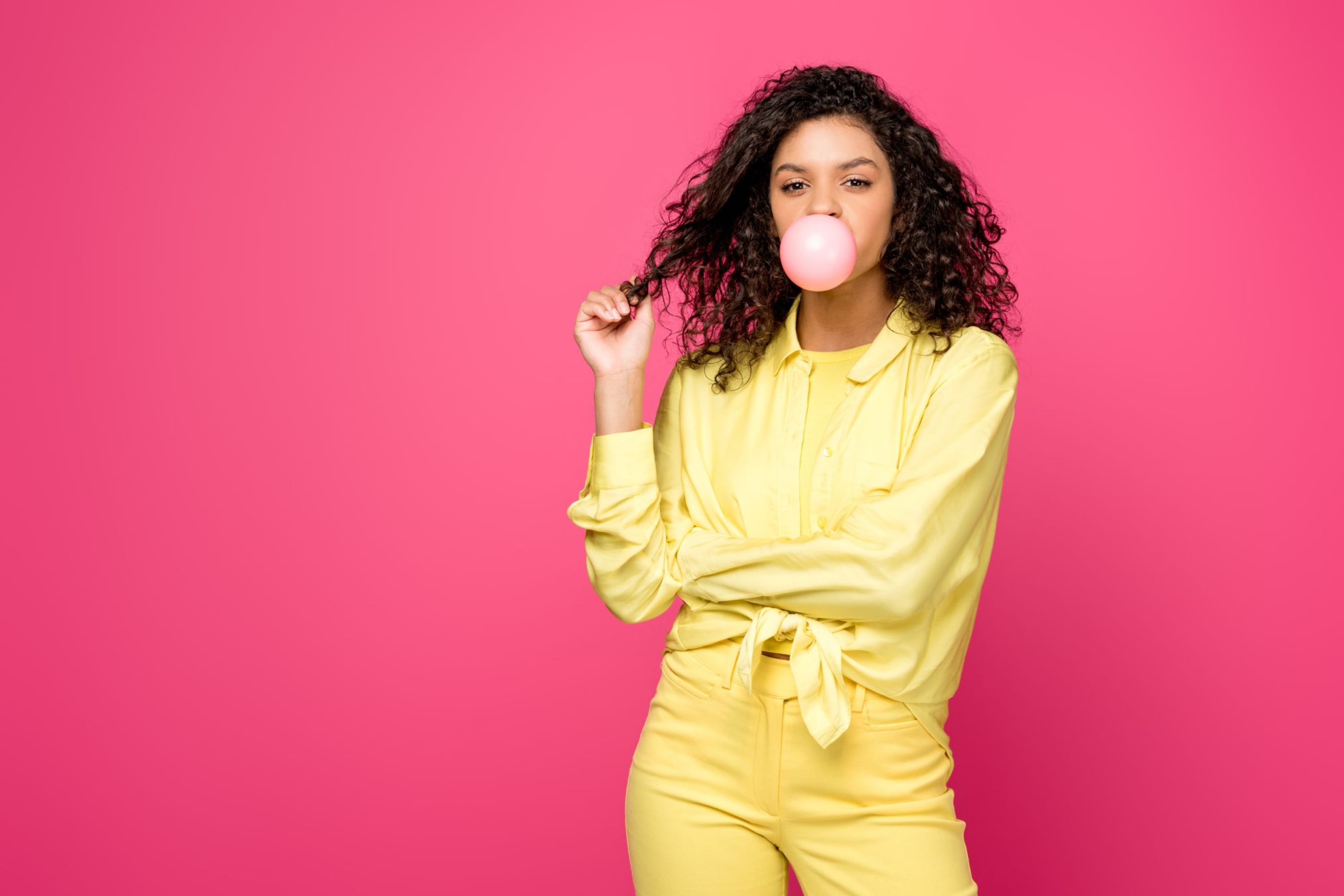 Blot Your Hair to Dry It
For drying your hair after the next wash, blot excess water out of wet strands. See, when you dry your wet curly hair with a towel, it is important to absorb water by blotting the tresses delicately. Rubbing your curls will only make things worse.
For drying your mane, we recommend you use a cotton or microfiber towel, hold it over your hand, then scrunch and blot the water out from the ends up.
Forget about rubbing a towel back and forth on your curls since it will create frizz and friction that will lead to even more unruly ringlets! The more you manipulate your hair, the less weighted down your curls will be.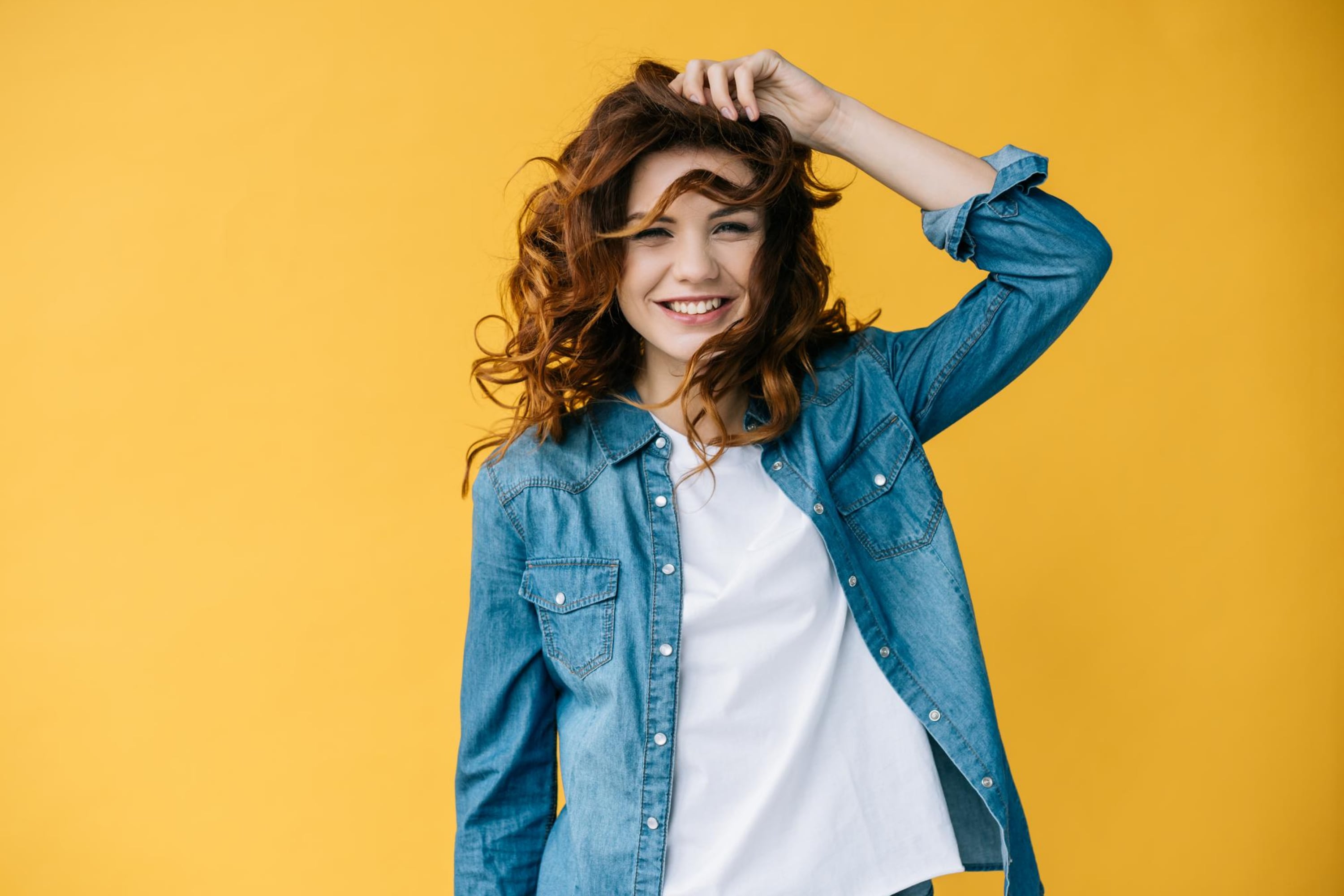 Use Leave-In Conditioners
Spritz in a leave-in conditioner spray after you wash your hair. A leave-in conditioner is a great way to detangle curly hair since you want to avoid combing it excessively.
Look for one that is specially designed for curly hair and detangling. Most leave-in conditioners are fairly lightweight, so you can spritz it on liberally.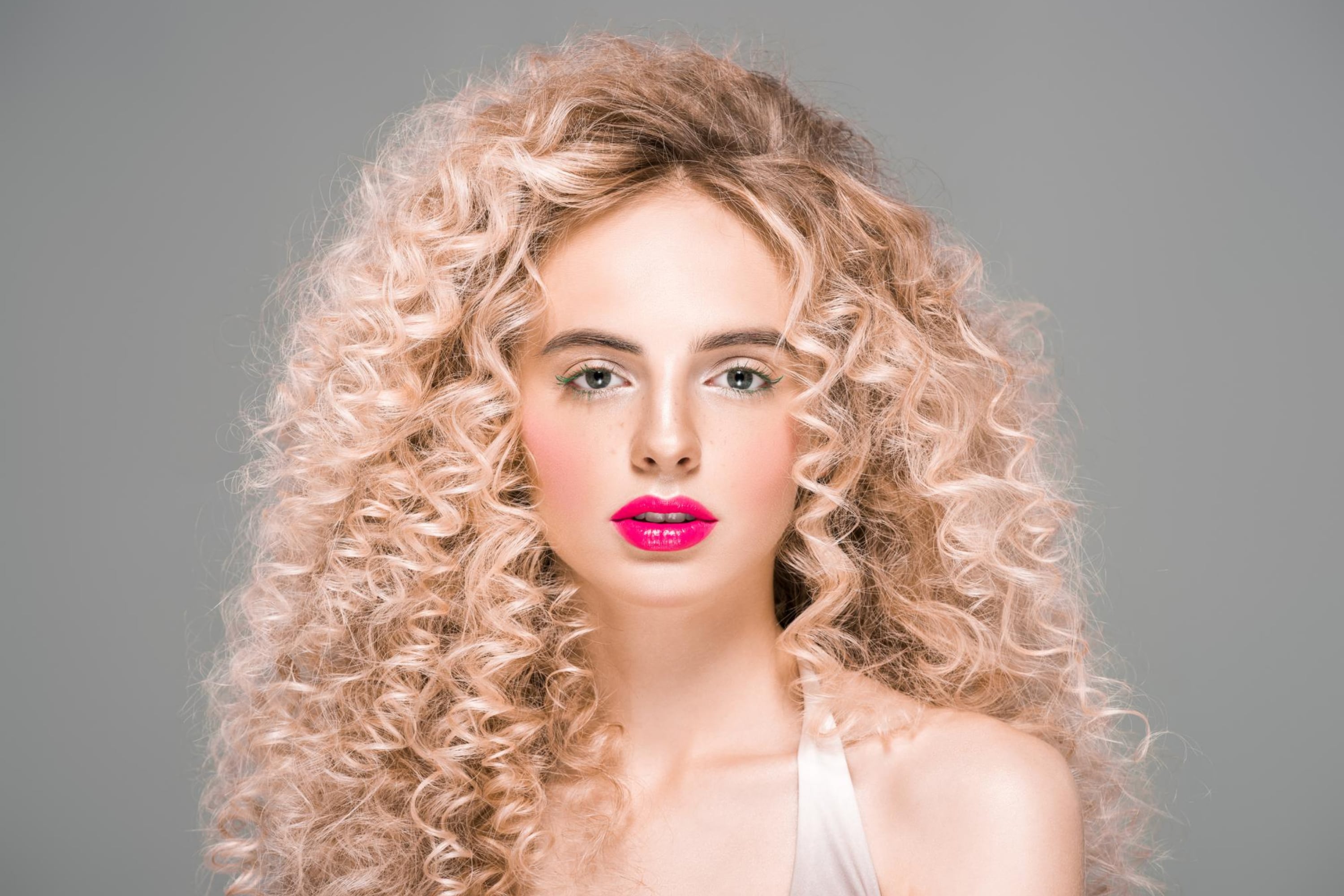 Use a Correct Comb
The comb you are using also matters a lot! Use a pick, wide-tooth comb, or even your fingers to comb your curly hair. We realize that combing your hair with a wide-tooth comb, pick, or your fingers may seem contradictory when you want to hold curls down, however, brushing will only make things worse.
If you don't have any tangles, you can lightly comb your hair with your fingers. Use a pick to remove knots and a wide-tooth comb to remove tangles.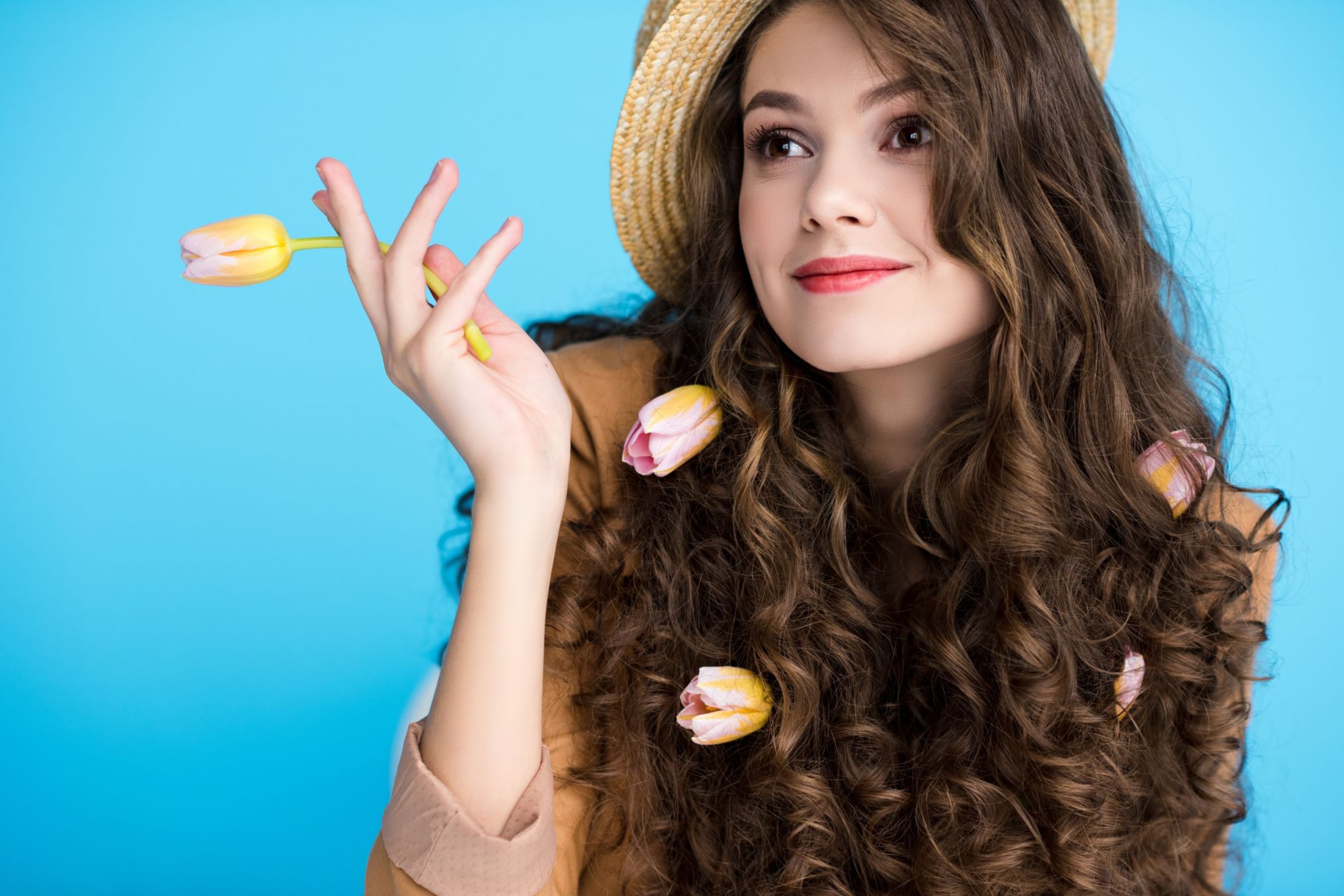 Let Your Mane Air Dry
When you have curly hair, blow-dryers are not always your friend. The hot air they produce will only make your tresses lighter, leading to a wilder and more hard-to-handle chevelure.
This is why the best thing to do is to let your hair air dry or use a diffuser. After you towel dry and comb your hair, continue to let your hair air dry. If you must get your hair dry, use a diffuser on low heat. Remember, the less you style your hair, the more weighed down it can lay.
Now you know how you can weigh your curly hair down by using a few simple methods and tools that most of you always have at home. Make sure you follow our recommendations, and you will see how much easier it will be for you to cope with your curls.
Are There Products That Weigh Down Curly Hair?
Of course, not all of us have enough time and/or desire to spend time on proper drying, applying products, and other routine procedures just to keep our curly manes from being wildly unruly! This is why people often wonder whether any special products can be used to achieve the desired effect quickly and easily.
You will probably be disappointed to learn that there are no specific hair products that are made for the cure. It is just a matter of finding what you are looking for.
If you are looking for a product that contains natural ingredients, then something like Aunt Jackie's Don't Shrink Flaxseed Curling Gel might be exactly what you are looking for. It can do the trick in achieving your desired result to weigh your curls down.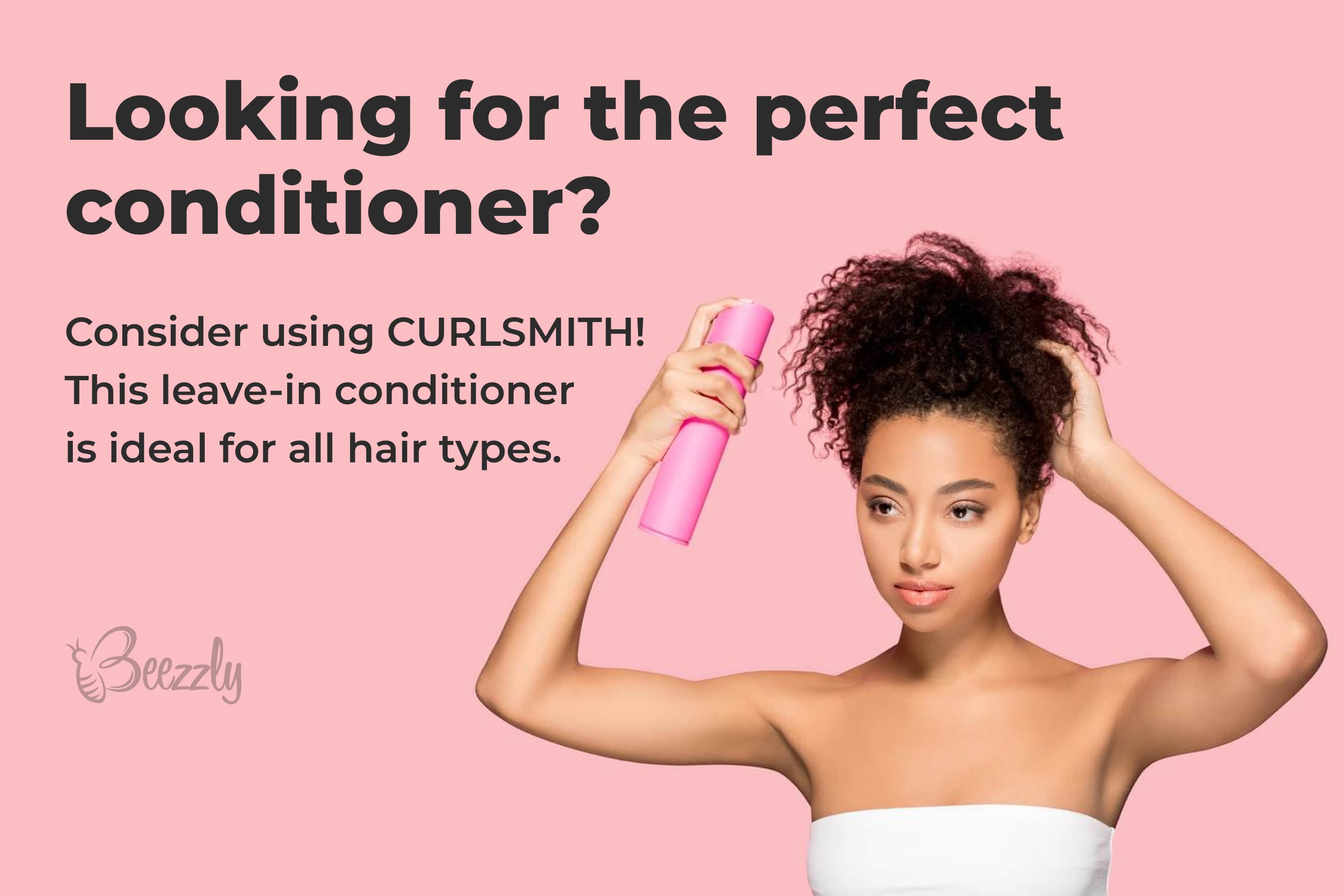 If you are looking for a conditioner because your hair is giving you trouble, consider using Curlsmith! This leave-in conditioner is perfect for any type of hair. Just remember that your mane needs more moisture.
When choosing your product, make sure to take a look at all the reviews and see what the product did for people with hair similar to yours. And of course, remember to check the list of ingredients on the back of the package! The more natural the product is the less harm it will cause to your hair.
#HAIRBASICS – Heavy vs Light Products!
So, like this, now you are aware of everything that can help you keep your mane in a more organized condition. We told you how you could make your curls more weighed down and shared a few tricks regarding hair care that can help you achieve the desired effect on your locks.
Like that, with just a few simple tools and actions, you can make your curls tamed without any expensive salon procedures!
Frequently Asked Questions
⭐If curly hair curls up when I do the wet look, what products can keep my curls down?
Use some no frizz serum, Fructis has a good one.
⭐How can I weigh my hair down if my chevelure is kinky Afro hair that's pretty short?
The best thing for your kinky hair is to use some heavy conditioners that weigh down the hair, along with some heavy butters.
⭐What shampoo to use to weigh my hair down?
There is no specific shampoo to weigh curly hair down. But you can try to blow dry your hair immediately afterward to make it flatter.