Shea Moisture is a natural haircare brand that has made huge progress in the industry of black hair care. This brand is known for its multiple products, including shampoos, conditioners, and styling products.
And according to the Shea Moisture website, they do not use any ingredients that can cause build-up or damage to your hair. This is actually the reason why their products are so wildly popular among the owners of black hair!
However, some ladies might still be concerned about the presence of silicones in the hair products by the Shea Moisture brand. So today we are going to dig deeper and research this subject.
From this article, you will find out whether hair products of this popular brand contain silicones and why silicones are considered harmful at all. And as usual, we are going to share a lot more useful facts and information with you on this subject!
Does Shea Moisture Have Silicone?
The short answer is no. All hair products by the Shea Moisture brand really do not have any silicones in them. Shea Moisture ingredients do not contain any silicones (and that's true for all of their hair care products).
This is because the brand manufacturers believe that silicones can be harmful to the hair over time. Instead, the brand relies on natural ingredients like Shea butter, coconut oil, and argan oil that are used to help condition and moisturize your hair without causing damage to it.
Why would they refuse to use silicones, you may wonder?
If you read a label on almost any shampoo or hair conditioner bottle, you will see that the product contains silicones, which are synthetic materials.
These days, silicones are often found in beauty products because they are used to help create a smooth texture and seal moisture in your tresses. But that's good, right? Well, yes and no. See, there is some concern that this component can be heavy and greasy on the hair!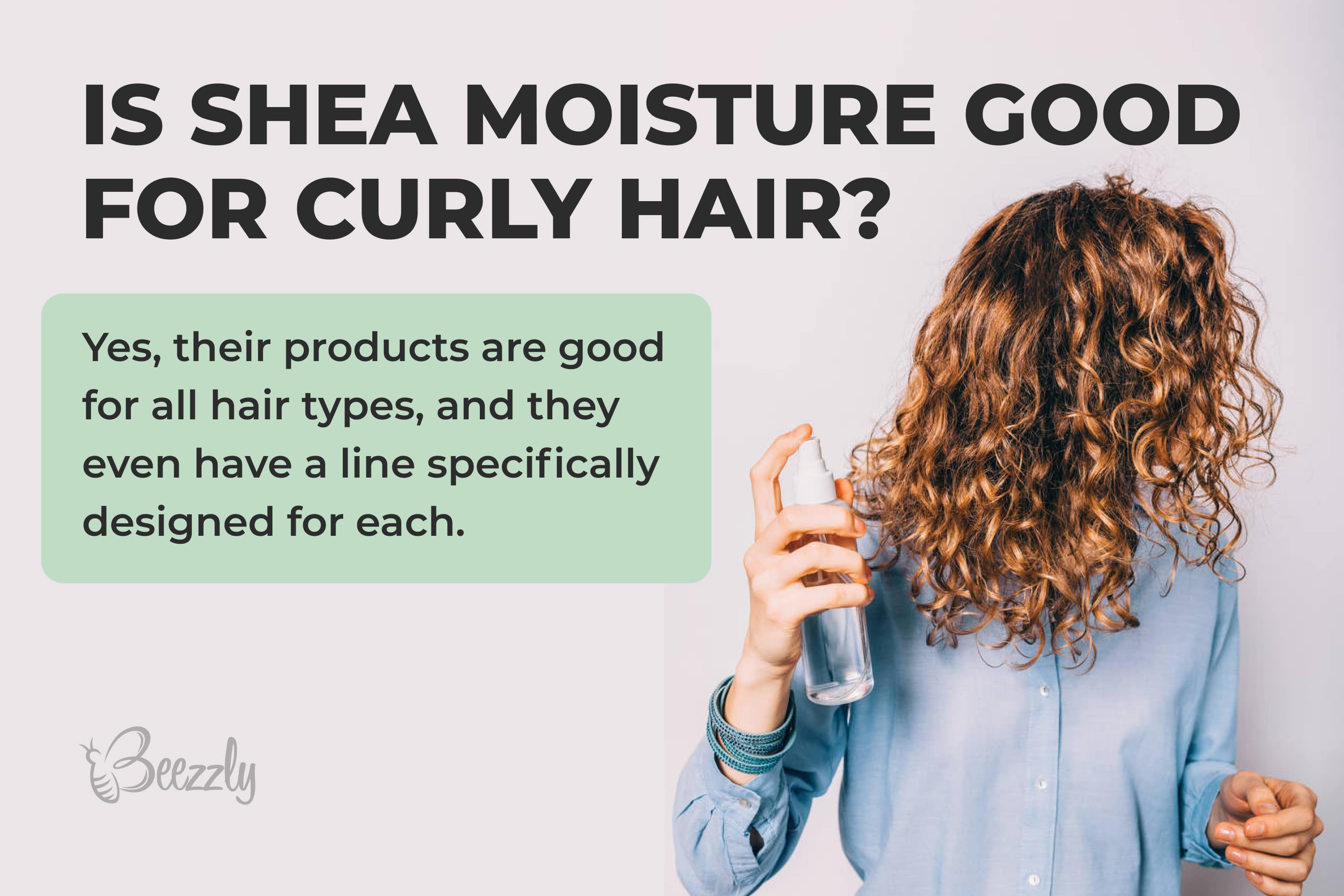 And since Shea Moisture is committed to providing a healthy product for the hair, which is also safe for everyone to use, they use natural products only. In addition, this brand also provides products that are designed for specific hair types!
You can find products for curly hair, kinky hair, African-American hair, dry hair, color-treated hair, and more! Shea Moisture makes sure that its products are easy to use and fit into each person's unique lifestyle.
Why Silicones Are Bad?
We have already mentioned above that silicones can hardly be considered a good thing to find in your shampoo or your hair conditioner. And we even gave you a brief explanation so that you could better understand why it is so.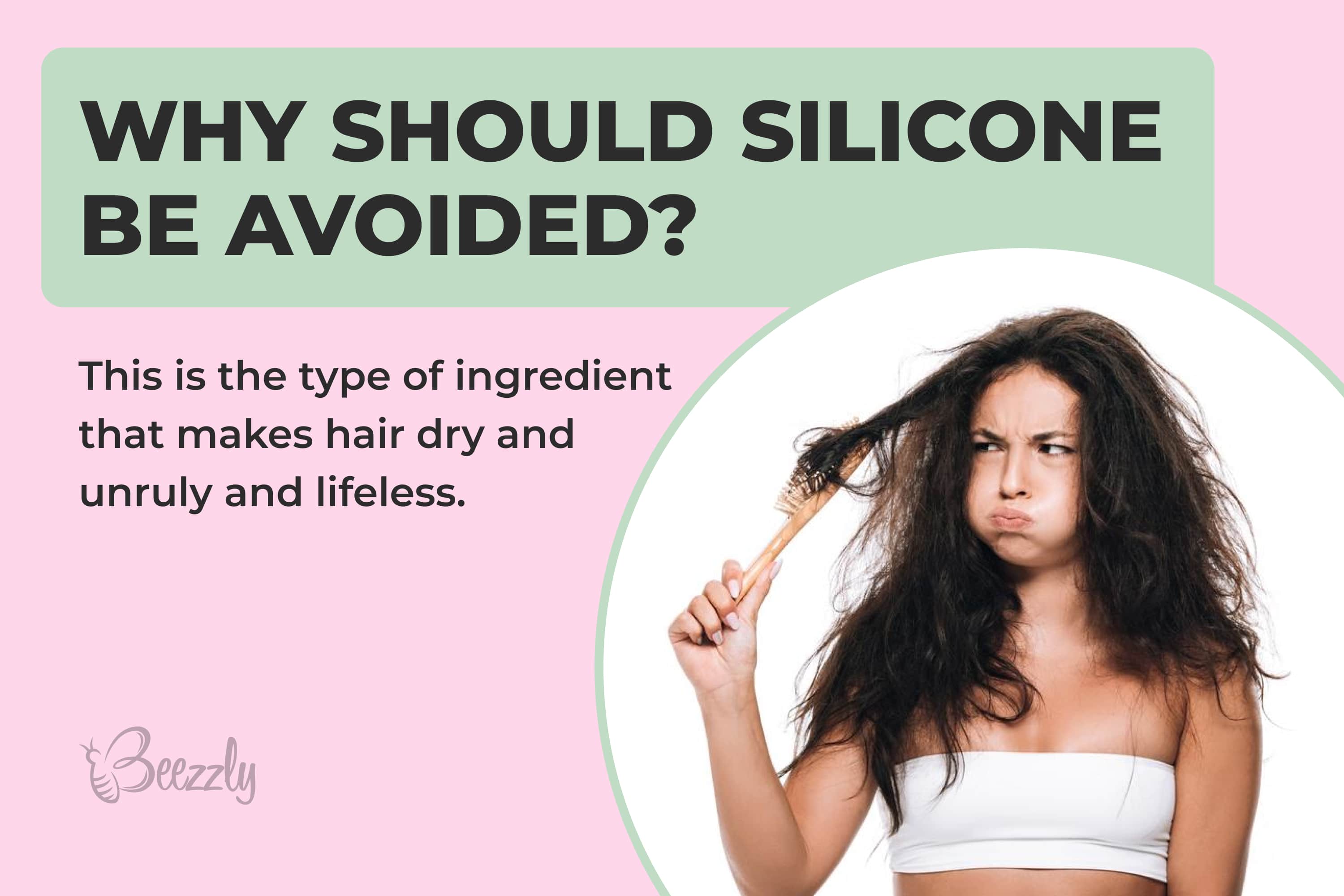 But what exactly is so bad about this component that makes people scare off it should they see the word "silicones" on a shampoo bottle?
First of all, let's figure out what silicones are by their nature.
Silicone is a type of ingredient that is often used in beauty products these days. It comprises small particles that form a film on the skin or hair.
This film can help protect your skin and hair from damage and also help make both your hair and skin look smooth and shiny. Another good feature of silicone is that it can also help to make your hair easier to detangle.
However, there is also one big disadvantage that this ingredient has. This disadvantage is that silicone does not contribute much to conditioning properties, which is why it is leaving the hair dry and unmanageable.
In addition, when people use products that contain silicones, this ingredient tends to accumulate in the hair. As a result, this product buildup will cause more damage than good over time, especially if you are using such hair or skin products regularly for a long period of time.
Now you understand why Shea Moisture refused to use silicones in their products and replaced this chemical ingredient with more beneficial natural substitutes. Thanks to this decision, their shampoos, conditioners, and other products will not leave your hair dry and lifeless.
On the contrary, if you use any hair products by this brand regularly, you will notice how much better the condition of your mane becomes soon!
However, silicone is not the only component that should be avoided in your hair products. Below, you can read about other ingredients that are recommended to be avoided and that are not used by the Shea Moisture brand.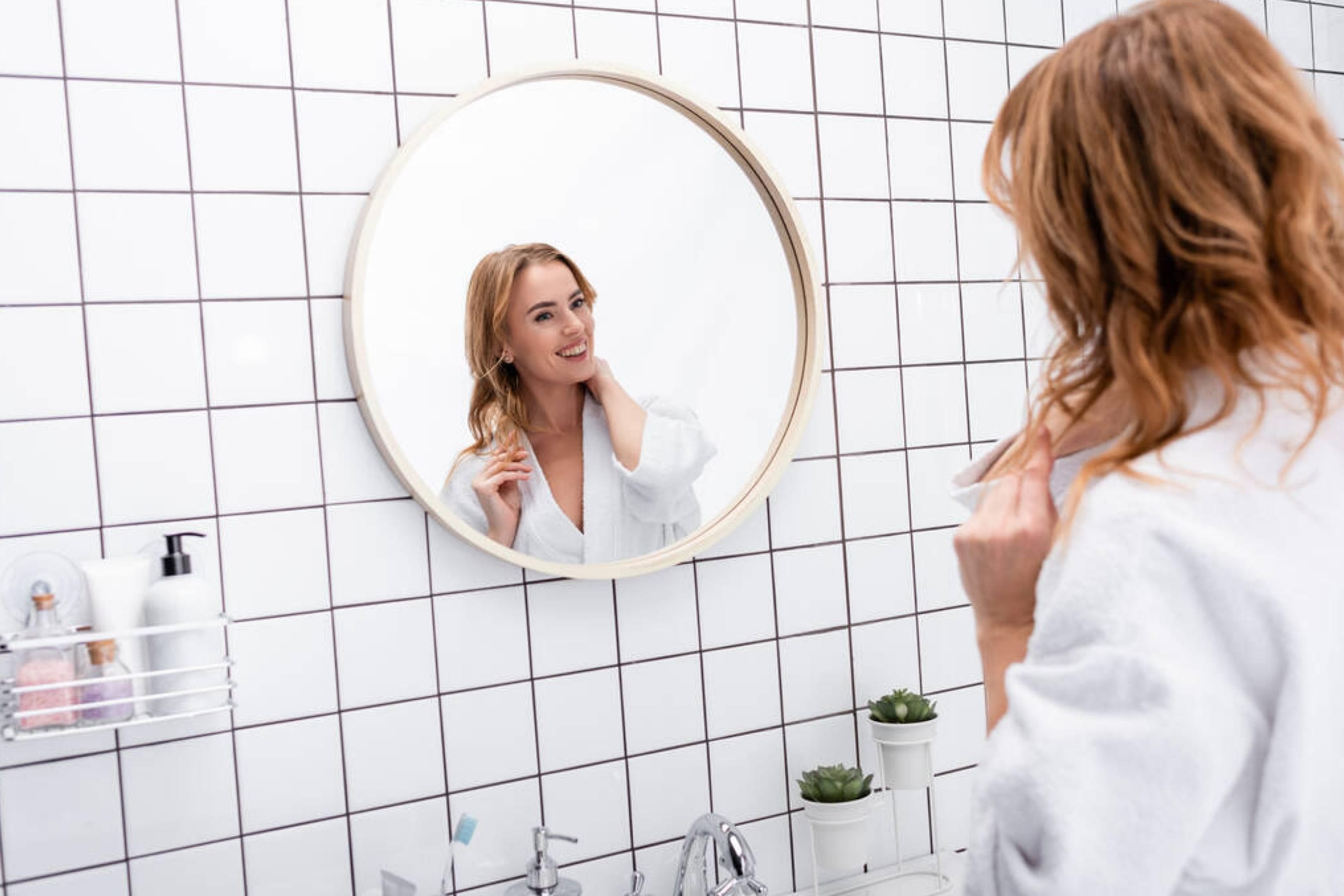 Does Shea Moisture Contain Sulfate?
First of all, it is important to understand what sulfate is. The term "sulfate" actually refers to three different chemicals, in particular, those that are known as SLS (Sodium Lauryl Sulfate), SLES (Sodium Laureth Sulfate), and ALS (Ammonium Lauryl Sulfate).
All three are surfactants that cause the lathering action when mixed with water. All of them are derived from coconut oil and are used in various personal care products such as shampoo, soap, toothpaste, and body wash.
However, they are also rather harsh on the hair and can even cause scalp irritation, lead to dryness, and hair loss! This is why many people start refusing to use products with sulfates and of course, they are curious about whether Shea Moisture contains sulfates.
The answer is no. Shea Moisture products are all-natural, which means that they not only have no silicones but also contain no sulfates.
However, we recommend you note that some of the ingredients in their products may still come from sulfate-containing sources! For example, their raw Shea butter may be processed using sulfates.
But even though some of the ingredients in their products may come from sulfate-containing sources, Shea Moisture brand does not list any type of sulfates as an ingredient in any product they sell.
Moreover, this natural brand has a whole line of products called "No Sulfates"! So, if you are looking for a product line that does not contain sulfates, as well as other harmful chemical ingredients, Shea Moisture would be a good option.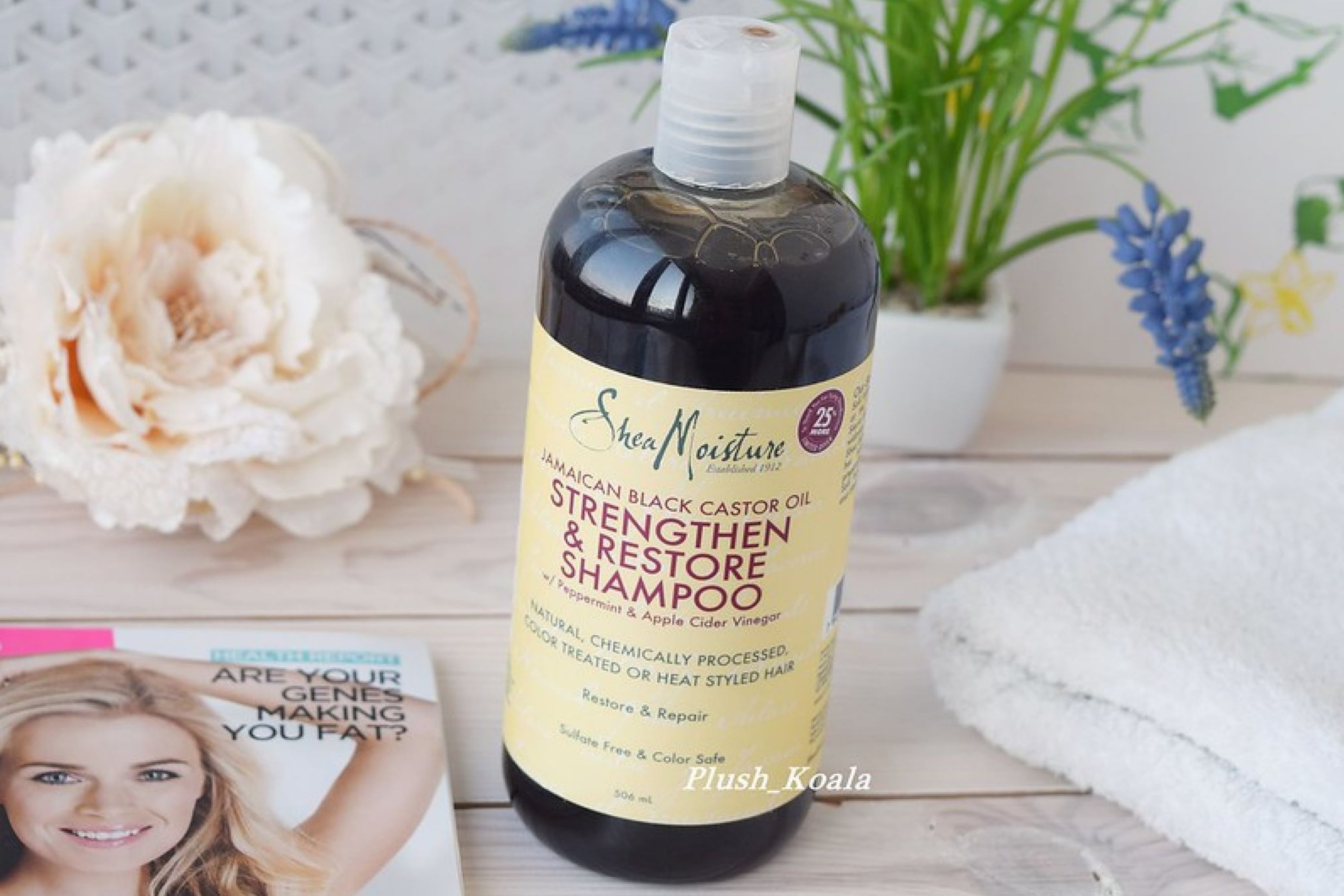 What Natural Ingredients Do Shea Moisture Products Contain?
Some of you might think that, if hair products are natural, then anyone can use them without paying attention to the list of ingredients. However, even when using natural beauty products, you should pay attention to what is in them.
See, some natural components may provoke allergic reactions or be unsuitable for certain types of hair due to their specific area of use.
Nevertheless, Shea Moisture products contain natural ingredients, which makes this brand eco-friendly and green.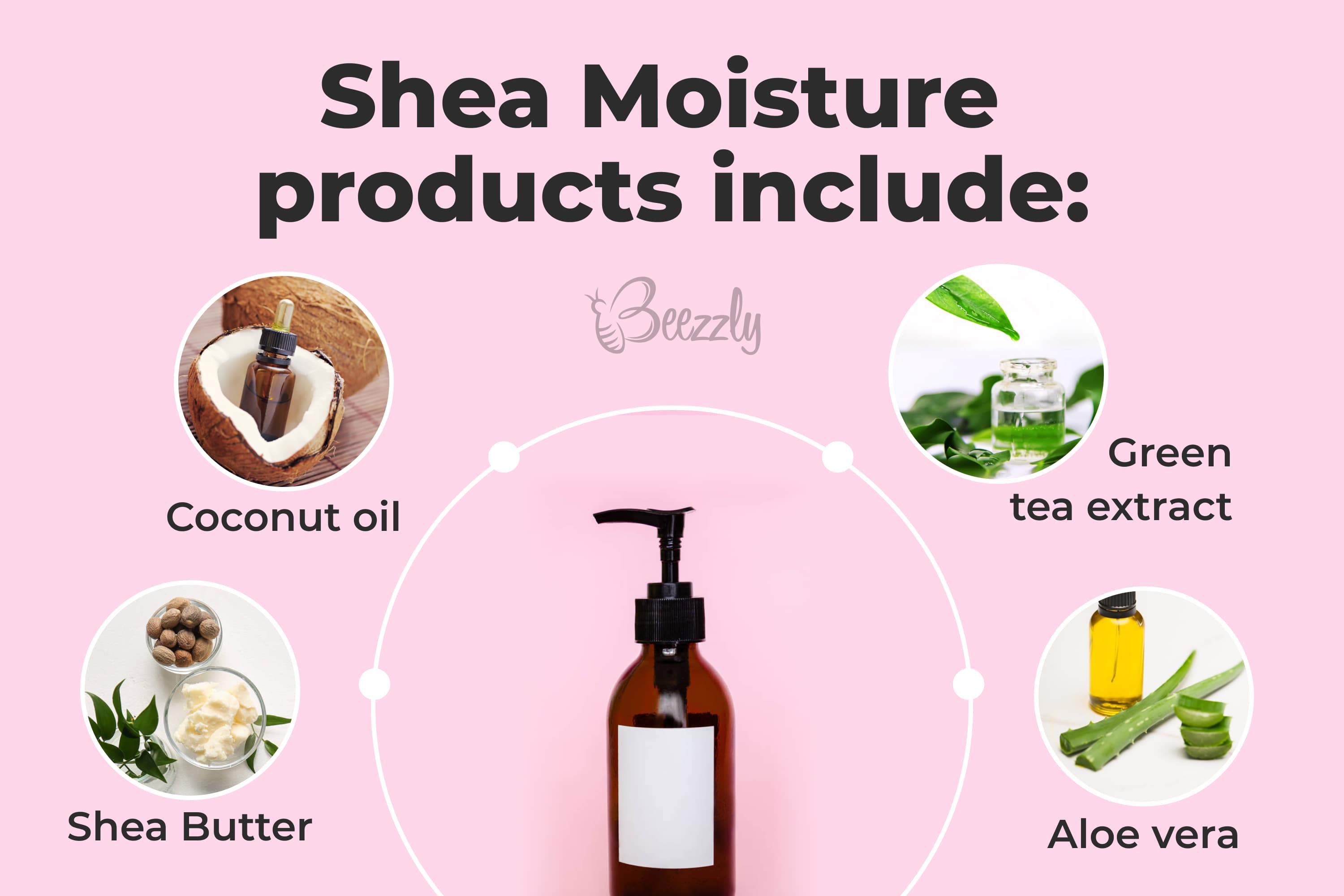 No wonder the company prides itself on using natural and sustainable ingredients in its products. Some of the ingredients that you can find in Shea Moisture products include:
Shea butter
Coconut oil
Green tea extract
and Aloe Vera
These ingredients are all beneficial for the skin and help to keep it healthy and moisturized. Shea Moisture products are also PETA certified, which means that the company guarantees that its products have not been tested on animals. The ingredients used in Shea Moisture products are also vegan-friendly.
Nevertheless, we would still recommend you check how your skin and hair might react to these ingredients. See, it may happen that you are too sensitive to some of them, which may lead to some unpleasant aftermath.
Why Is It Good For Your Hair That Shea Moisture Contains No Silicone And Sulfates?
One of the reasons Shea Moisture is a great option for natural hair is that it does not contain silicone or sulfates. Even though silicone is one of the most common ingredients found in hair care products today, it can hardly be called truly beneficial.
WHAT INGREDIENTS TO AVOID IN HAIR PRODUCTS || NON WATER SOLUBLE SILICONE
See, even though silicone coats your hair strands, reducing moisture absorption, adds shine to hair, smoothens frizz, and also aids manageability, it nevertheless has certain damaging effects as well. Since silicone is considered a waterproofing agent, it can easily lead to major damage if not properly washed out of hair.
Sulfates also have a huge negative impact on your hair regimen. A lot of so-called "drugstore shampoos" or products that claim they are moisturizing contain sulfate ingredients that only lead to dryness and cause serious damage to your hair if used regularly.
This is why Shea Moisture is so beneficial! This brand positions itself as being organic and containing natural ingredients only. It is one of the few brands on the market that doesn't contain silicone or sulfates.
It means that its products won't have the damaging effects those ingredients can have on your hair.
In addition, Shea Moisture products are also rich in vitamins and minerals that are beneficial to hair health. Its ingredients help nourish your hair and make it stronger and healthier, which can help prevent breakage and damage in the future.
Shea Moisture also has plenty of additional beneficial features. Its products are free of harsh chemicals, gentle on hair, and won't cause damage. Besides, they nourish and strengthen hair while being free of harsh chemicals that can damage hair.
These factors make Shea Moisture a great choice for those with natural hair, as well as for those who want to keep their hair healthy and strong longer.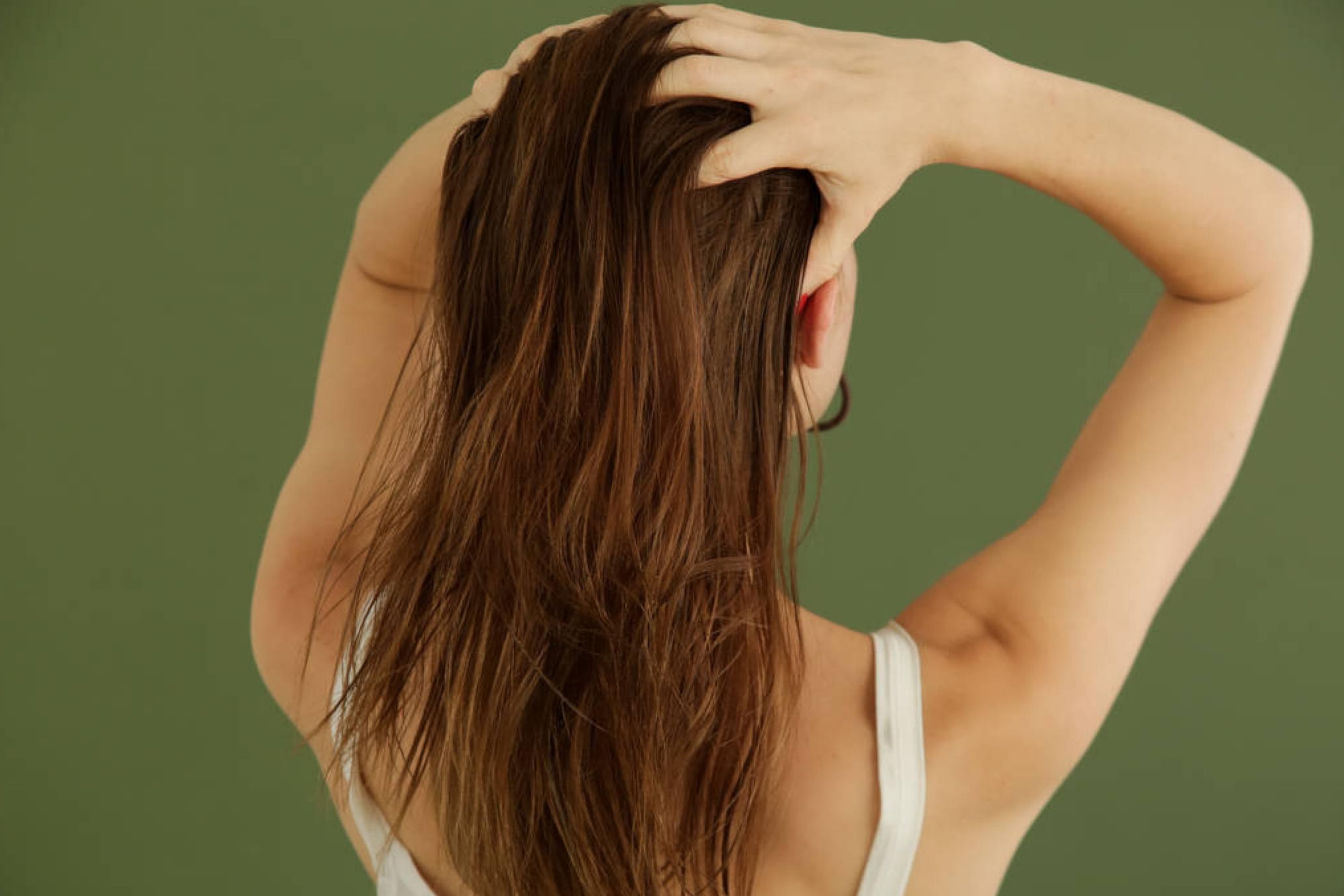 How Does Shea Moisture Work In Your Hair?
If you are still hesitating whether to use these products or not, note that Shea Moisture is a line of hair products designed to work with all hair types. The products are made with natural and organic ingredients, including Shea butter, which is a natural moisturizer that helps to protect the hair from damage.
The Shea butter in the Shea Moisture products also helps seal in the moisture, thus keeping the hair hydrated. The products are also free of sulfates, parabens, and phthalates, which can harm the hair.
The Shea Moisture brand line includes all types of products, for example:
shampoos
conditioners
hair oils
treatments
Each product is designed to work with a specific type of hair. For example, the Shea Moisture Jamaican Black Castor Oil line is specifically designed to help your hair grow better and make it thicker.
The Shea moisture Curl and Style Milk is designed to help define curls and add shine. And even if you have a specific hair issue, for example, dryness or fizziness, a Shea Moisture product can likely help. This is why Shea Moisture is also a great solution for people with natural or relaxed hair.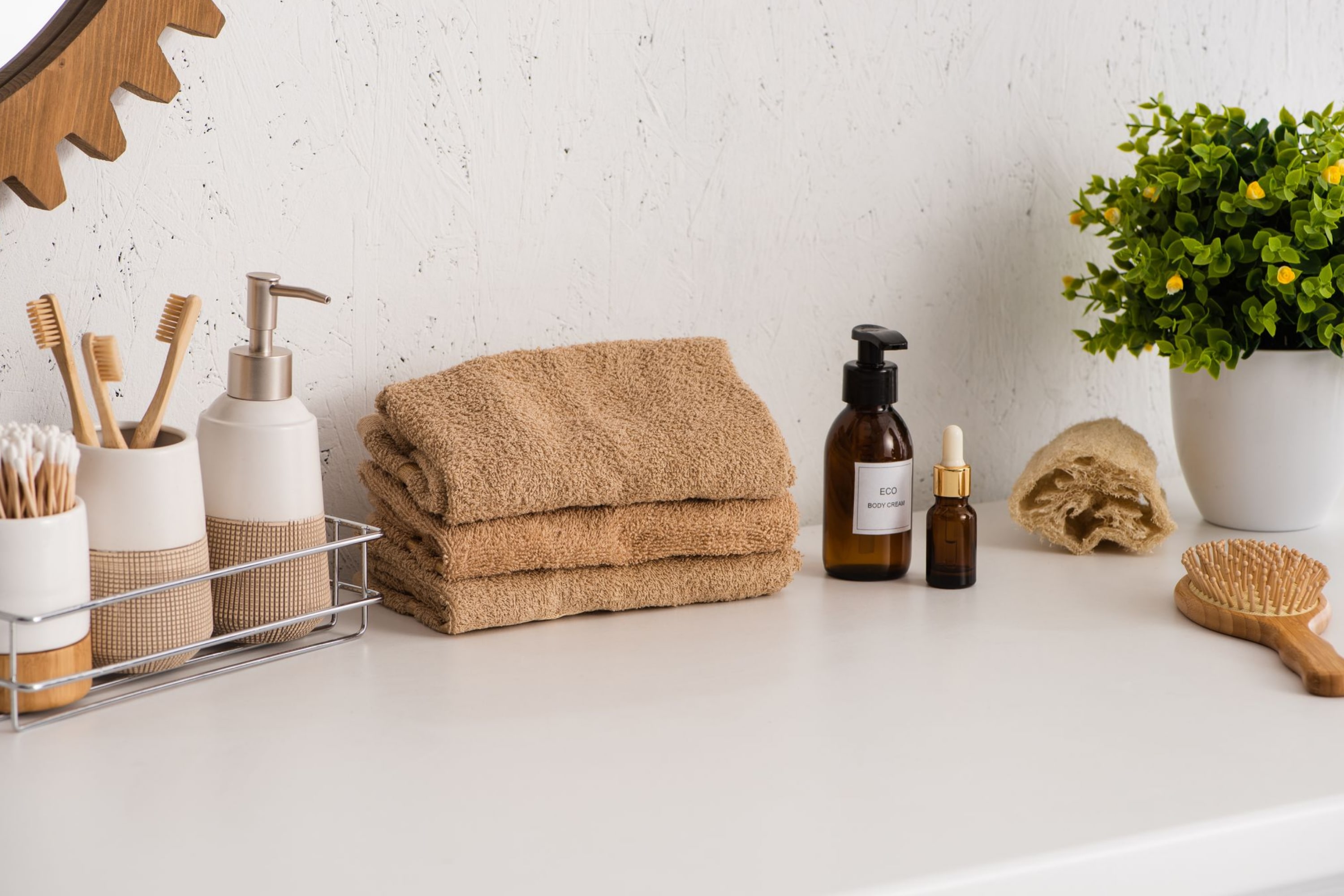 How Should Shea Moisture Products Be Used?
If you are interested in using Shea moisture in your hair, there are a few things that you should take into consideration. First of all, it is important to choose the right type of Shea Moisture product for your hair. There are several different types of Shea Moisture products that you can use, depending on the results that you are trying to achieve.
For example, if you have dry or damaged hair, you will benefit from using their products designed for coarse and curly hair. That's because this line of products contains argan oil and almond milk extracts.
It also contains cocoa fruit butter. This product line is ideal for natural hair because it restores elasticity to breakage-prone hair. If your hair is very dry or frizzy, this product has everything you need to bring back life to dull locks.
HOW TO USE SHEA MOISTURE PRODUCTS | SHEA MOISTURE HAIR ROUTINE | SHEA MOISTURE HONEST REVIEW
Some other options by Shea Moisture include Raw Shea Butter Moisture Retention Shampoo, which is great for color-treated locks, as well as the African Black Soap line.
Shea Moisture can help you achieve the results you are looking for, but it is also important to avoid certain techniques when applying their products.
If you have thick or very curly hair, Shea butter should only be applied directly to your hair after conditioner
If your hair is dry or easily damaged, use moisturizing Shea butter instead of raw Shea butter so that it will not become too heavy for your hair
You should also wear protective clothing before using Shea Moisture because it could irritate your neck and face skin if you do not protect them against the products during application.
Some people note that the smell of the products is sometimes pretty strong, but it will easily dissipate if you use a light conditioner after washing with Shea Moisture.
Now you know what makes hair products by the Shea Moisture brand so popular and wanted. This brand positions itself as an organic brand and it is true.
They don't use chemical components, such as silicones and sulfates in their shampoos and other hair products. In addition, this brand uses plenty of natural ingredients, for example, Aloe Vera, coconut oil, Shea butter, and others to make their products even more delicate on your hair!
The company offers a wide range of products, including hair care products, skincare products, and baby care products. Shea Moisture's products are also vegan-friendly and cruelty-free. In addition to its high-quality products, Shea moisture is also known for its charitable work.
So if you have been looking for a natural hair care product line, now you know that you have found a good option! Shea Moisture has lines of products designed for different hair types, so you will surely find the product that will suit your hair and its needs.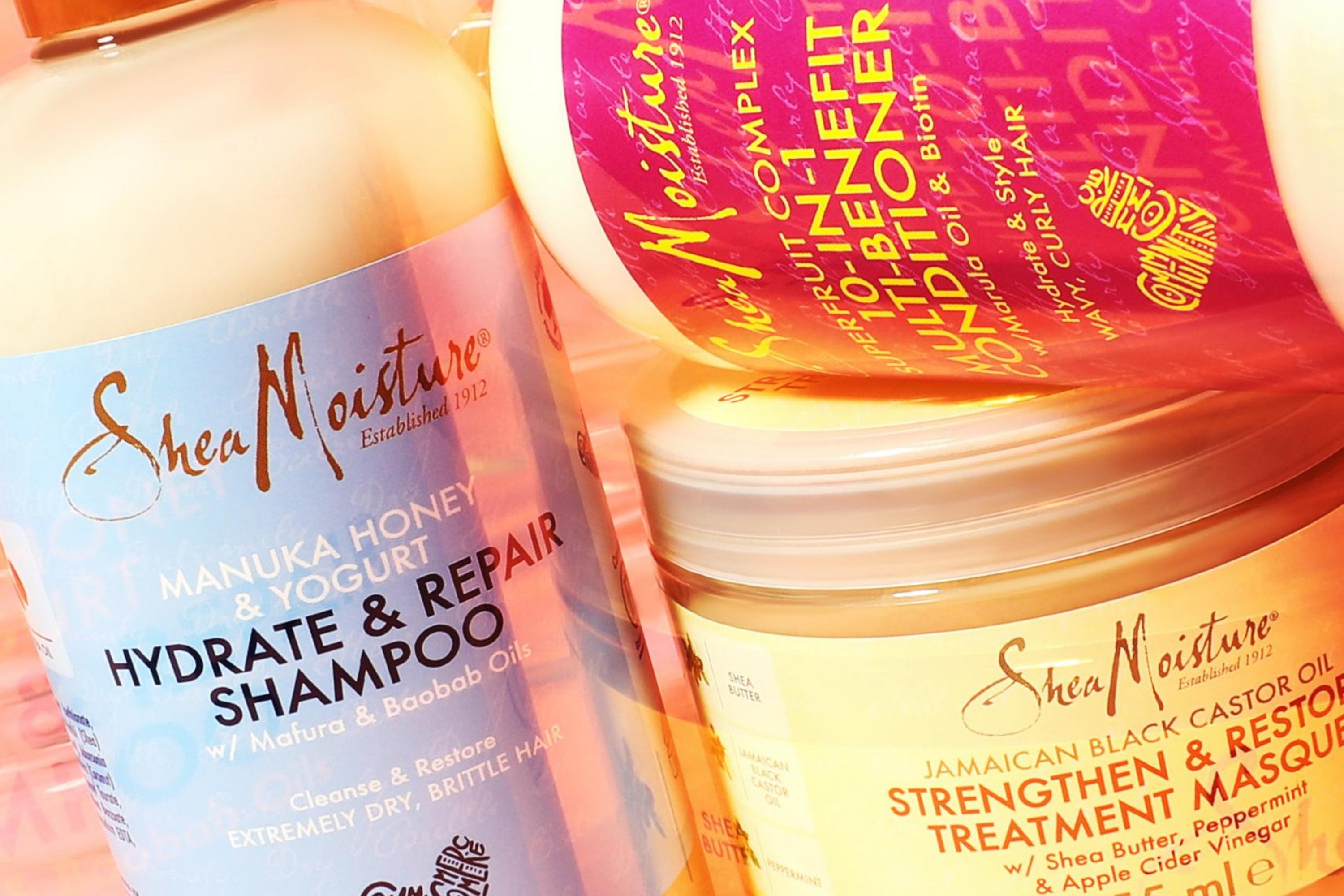 Frequently Asked Questions
⭐Is shea moisture good for curly hair?
Yes, their products are good for all hair types,a nd they even have a line specifically designed for each.
⭐Is shea moisture sulfate-free?
Yes, the brand doesn't use sulfates in their products since they position themselves as an organic brand.
⭐Are shea moisture products organic?
Absolutely! They use natural ingredients and this brand is considered vegan and cruelty-free as well.