Everyone is dreaming of healthy and strong hair that is smooth and silky. However, when you notice those unruly crinkly strands here and there on your head, it can make you go crazy! And the most annoying part about crinkly hair is that this issue is not as easy to get rid of as many of us think.
So if you have been asking yourself why your hair develops those crinkly tresses, in this article, you will finally find the answer.
We will explain to you what causes crinkled strands and how they could be fixed relatively easily. Also, you are going to find out what you can do in order to maintain your mane properly and avoid crinkles in the future.
Why Do I Have Crinkled Hair Strands?
Why are some of my hair strands crinkly? If you have this issue, then you have definitely asked this question already. The most common reasons for the crinkled strands to appear are the following:
The high porosity of your tresses
Chemical treatment done to your hair
Now let's take a closer look at each of these factors to better understand how they may affect your mane, leading to those wild and hard-to-handle crinkles.
Let's start with porosity. If you are noticing a lot of bumps and frizz on your hair lately, be aware that this could be due to high porosity, which is quite a common issue for crinkly hair. Hair porosity can describe your hair as either more porous or less porous. Each of these hair types has its specifics.
All About Hair Porosity
In hair with low porosity levels, the cuticle scales overlap so tightly that moisture is not able to penetrate the hair shaft. This means that any hair care product you use can build up on your hair and leave a greasy residue.
On the contrary, hair with a high level of porosity has cuticles that are raised and separate. As a result, such a specific hair structure contributes to lowering the likelihood that water will get inside the hair.
In this situation, a simple fix would be to try and experiment with some different styling products if your hair is fine and in a good condition. Or, as an alternative option, you could have your stylist experiment with different cuts and trims. The last option is especially recommended if you have weak or damaged hair since styling may cause even more harm to it!
Anyway, if you have damaged hair, it is probably best to try and find out the cause of your hair feeling rough before you continue treatment with any products. That's because you may have damaged your hair in some way, including the use of the wrong care products!
Now, let's move on to another cause of crinkly strands. And the second cause is the use of chemical treatment. If you have had any chemical processes done on your hair lately, you might notice that some strands became crinkly after that.
This is quite a predictable effect since chemical processes that are used to change the properties of hair are known to cause the hair cuticle to raise. It allows it to penetrate through. However, this process changes not only the exterior of your hair! It also changes different properties of your hair, such as color and texture.
For example, applying a hair dye to your mane is a very aggressive chemical process that often makes your hair frizzy, overdried, bumpy, and so on.
That happens because hair dyes contain rather harsh chemicals including ammonia, which strip not only the color but also a significant part of life from our locks.
So if you tend to change hair color often, it is important to take preventative measures in order to keep the cuticle in your hair healthy. Besides, proper protection and prevention of any damage to your hair will allow you to prevent possible breakage that can lead to future hair thinning and even falling out.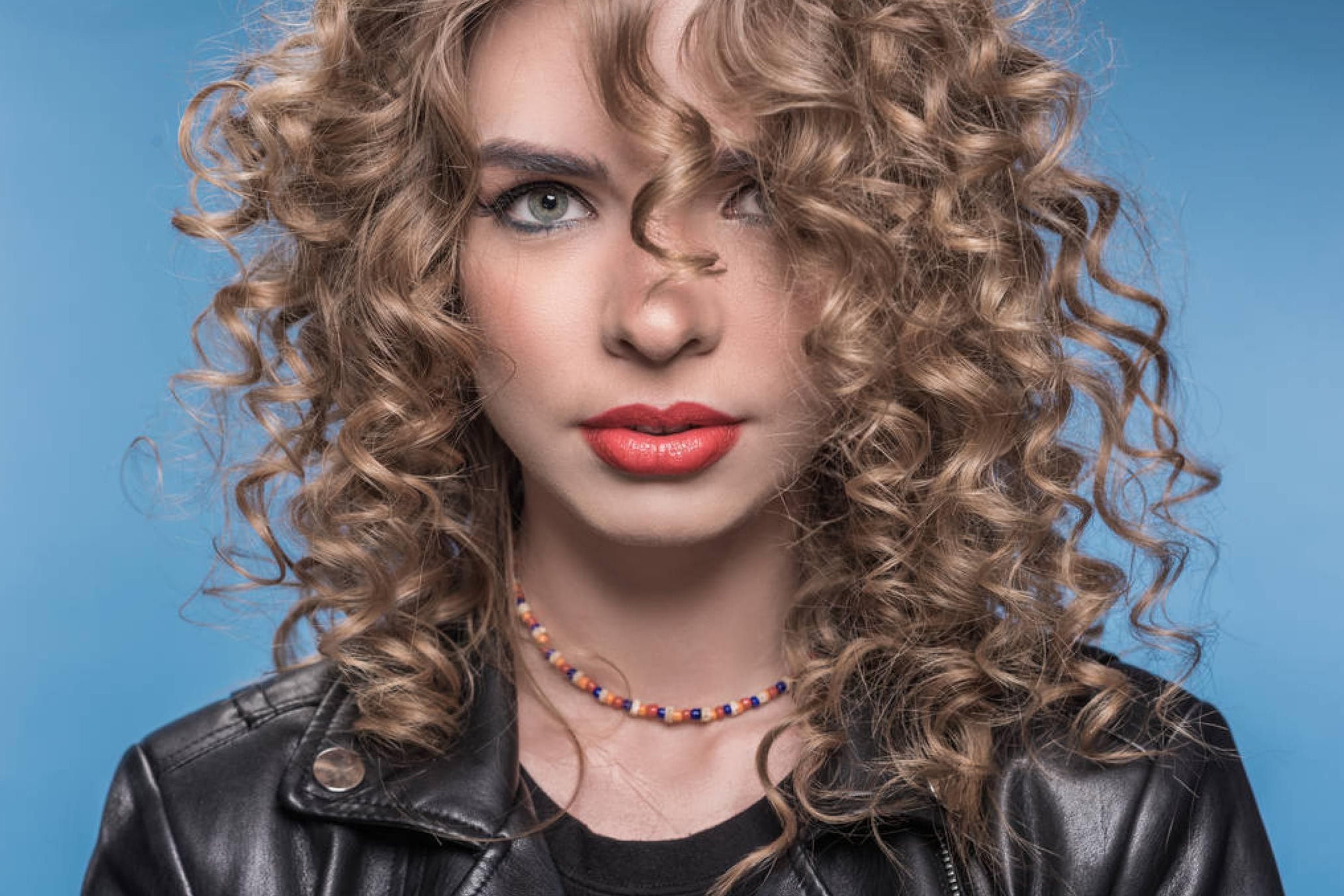 Other Reasons For Having Crinkily Hair
In the section above, we provided you with the two most common reasons for crinkly hair. However, these two factors are not the only ones that may lead to those unmanageable strands! Straw-like hair is frequently the aftermath of common hair care mistakes, such as the following:
Using excessively hot drying and styling products such as hair dryers, curling irons, electric rollers, and flat irons
Using heat-based drying and styling equipment on a regular basis
Shampooing too frequently on a regular basis
Using a shampoo that contains harsh compounds, such as sulfates, that are damaging to your hair type
Not using a conditioner on a regular basis
Using a conditioner that is not suited to your hair type
Not using a hydrating hair mask as part of your hair care regimen
Not being gentle enough when detangling damp hair
Not eating food rich in the vitamins and minerals required to maintain hair health
Getting your hair dyed or touched up way too often
Not getting your hair clipped on a regular basis, which results in split ends
Not wearing a cap to protect your hair from the sun
Not using a UV-protective product
Exposing your hair to harsh circumstances, such as a hot, dry climate or the cold, dry air
Overexposure to chemicals, such as swimming in a pool for an extended period of time
If you found at least a couple of reasons on this list that you have in your life, chances are high that this is exactly what makes your hair develop those random crinkles. But how do you get rid of them?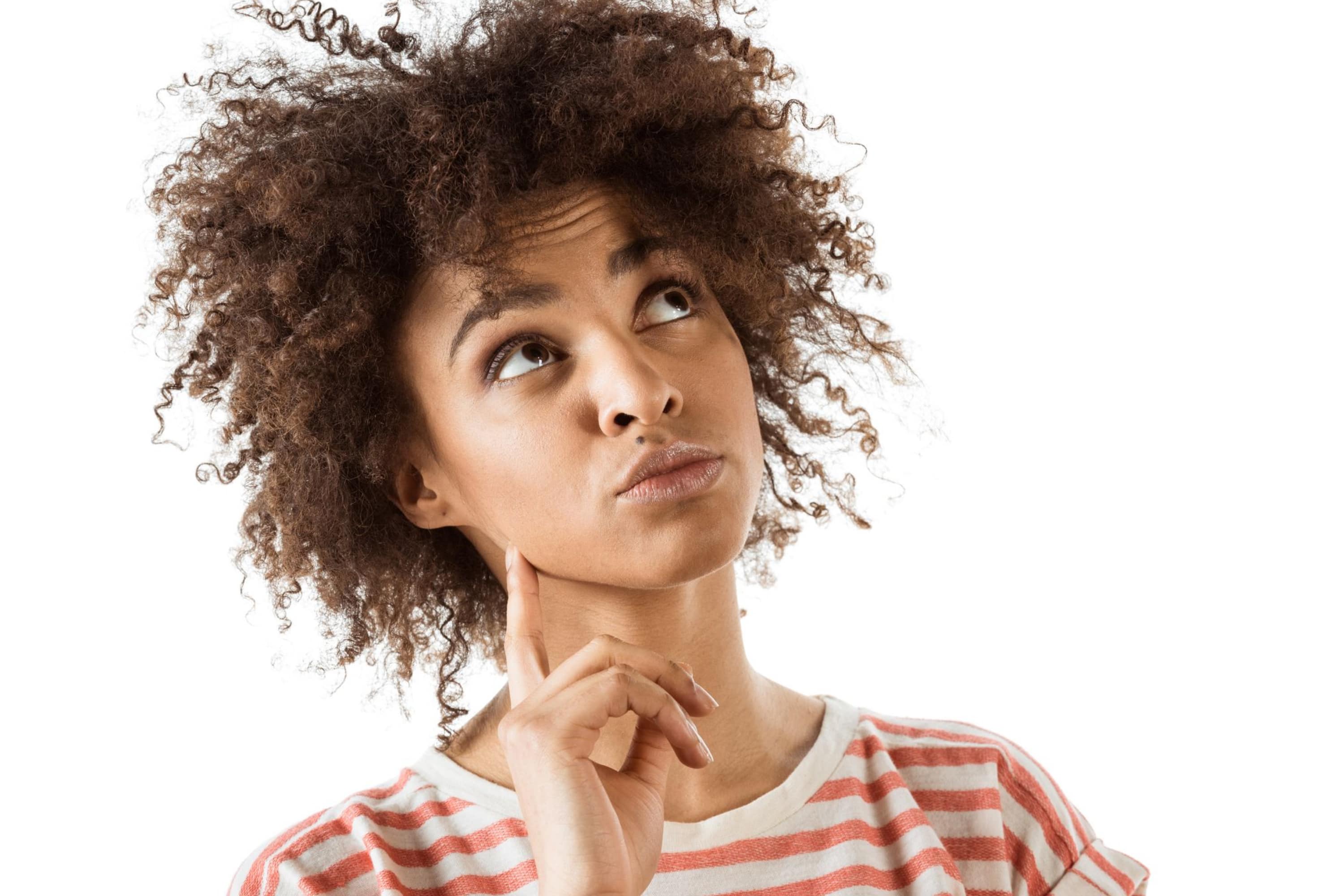 How to Fix Crinkly Hair?
If you have crinkled hair, you are definitely looking for all possible ways of solving this issue. And luckily, it can be relatively easily solved! The process of fixing crinkles consists of two steps:
Stabilize the pH level of your hair
Moisturize your strands thoroughly
So first of all, you should start with the pH level of your chevelure. You will have to rinse your hair with products that will bring your mane back to the proper pH level. The same products will also help the cuticle scales lay much flatter.
After you cleanse your hair this way, rinse it with any natural product like aloe vera juice and apple cider vinegar. These natural products will encourage the scales on your hair's surface to flatten. As a result, rinsing will make your hair sleeker and eliminate any bumps and crinkles.
Vinegar and/or aloe vera juice also help to retain moisture in your hair, which will help you fix any dryness issues.
How to Fix Damaged Hair
Once your hair has been treated like this and its pH has been stabilized, you should coat the strands with oils. This will help you seal in moisture and keep the cuticle scales protected. The type of oils you use will depend on what effect you are trying to achieve.
The type of your hair also matters, by the way! This is why, in order not to mess up, we would suggest you ask your hairdresser what type of hair oil would be the optimal choice for you.
Here are some general recommendations for you just in case:
If you have fine, straight hair, use lighter oils like olive oil to prevent weighing your hair down
If you have really thick hair and are looking for a better way to hold in moisture, try out some products with oils and butter instead
Using oils and hydrating your hair properly and correctly will help you make the state of your mane much better. However, you should keep in mind that there are no quick fixes for these types of issues. Many people are accustomed to having rough and unruly hair today. And since this can be due to a variety of things, like product build-up or natural texture, one of the most common reasons is that their hair strands do not have enough moisture in them.
This is why proper moisturizing is a must. But note that you can't just grab any hair product that has a moisturizing effect! It is important to find the right type of product that will suit your needs and your hair type as well. Only in this case, your hair doesn't end up looking dry and brittle.
In addition, you might find the following ways to help improve the health of your hair useful:
Use a conditioning cream in your hair
Avoid hair products that are alcohol-based
Sleep on silk pillowcases at night
Limit heat styling products
Try a deep conditioning masks
Take your vitamins regularly
Get regular trims at the salon
Choose the right hair brush
With the help of these life hacks and recommendations, you will be able to restore your hair gradually and bring its healthy and glossy look back.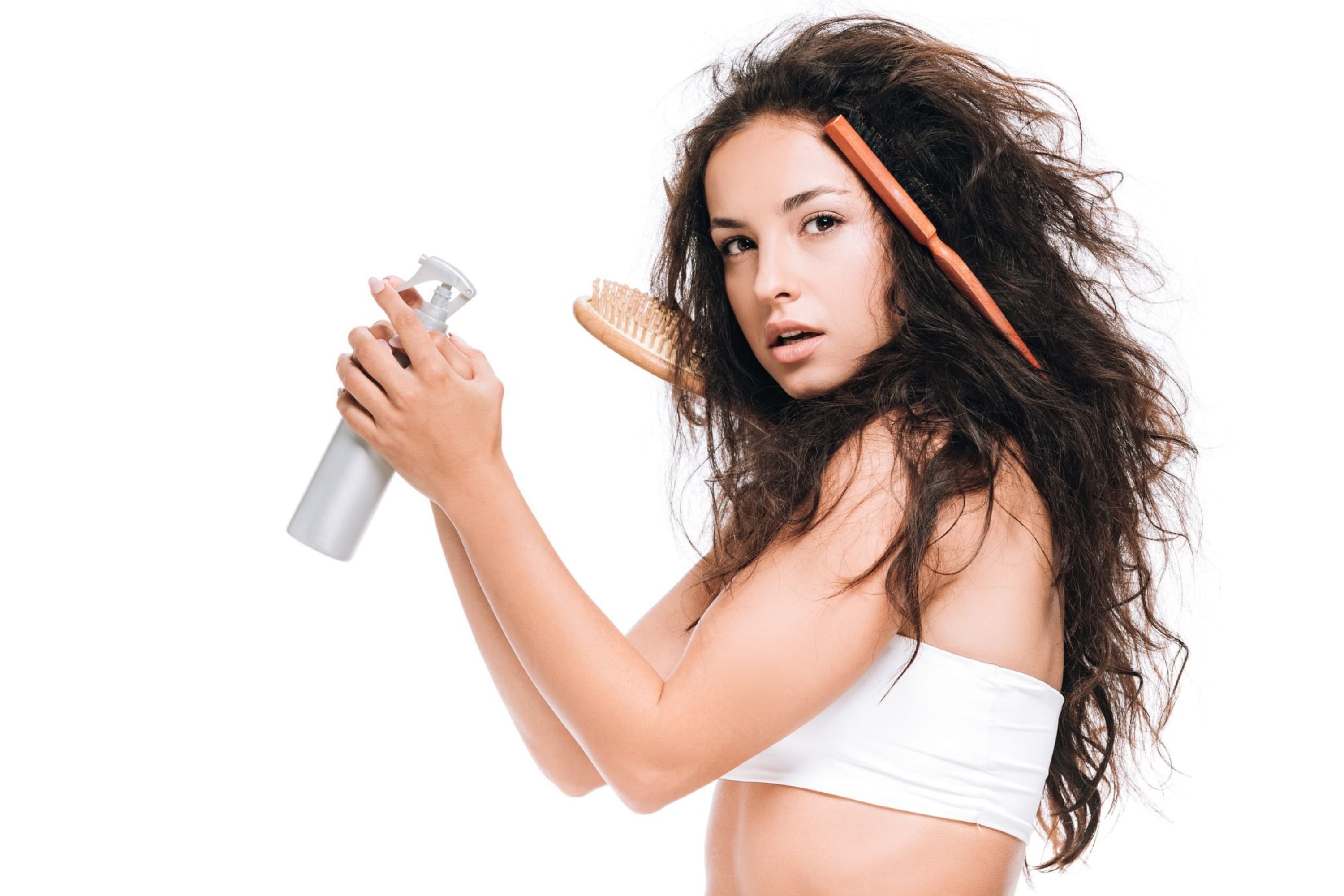 How to Maintain Crinkly Hair?
Since restoring crinkly hair takes some time, you should not expect to have brilliant results the next day after you start the treatment. But how do you maintain your mane until it is back to life again?
Since it is recommended to apply hair oils to fix crinkles, you can try to wash your hair more often to accommodate for your increased oil use as an option. This isn't a bad thing though. Just make sure that you don't wash your mane way too often!
Also, a correct washing routine is mandatory. For instance, if you have fine, delicate hair and are noticing a lot of buildup developing in your roots, try washing your hair with cool water for a few minutes before shampooing, then use a conditioner.
In addition, don't forget to apply heat protection at night and put a serum in your hair overnight. You can also make use of a few other helpful and useful maintenance methods.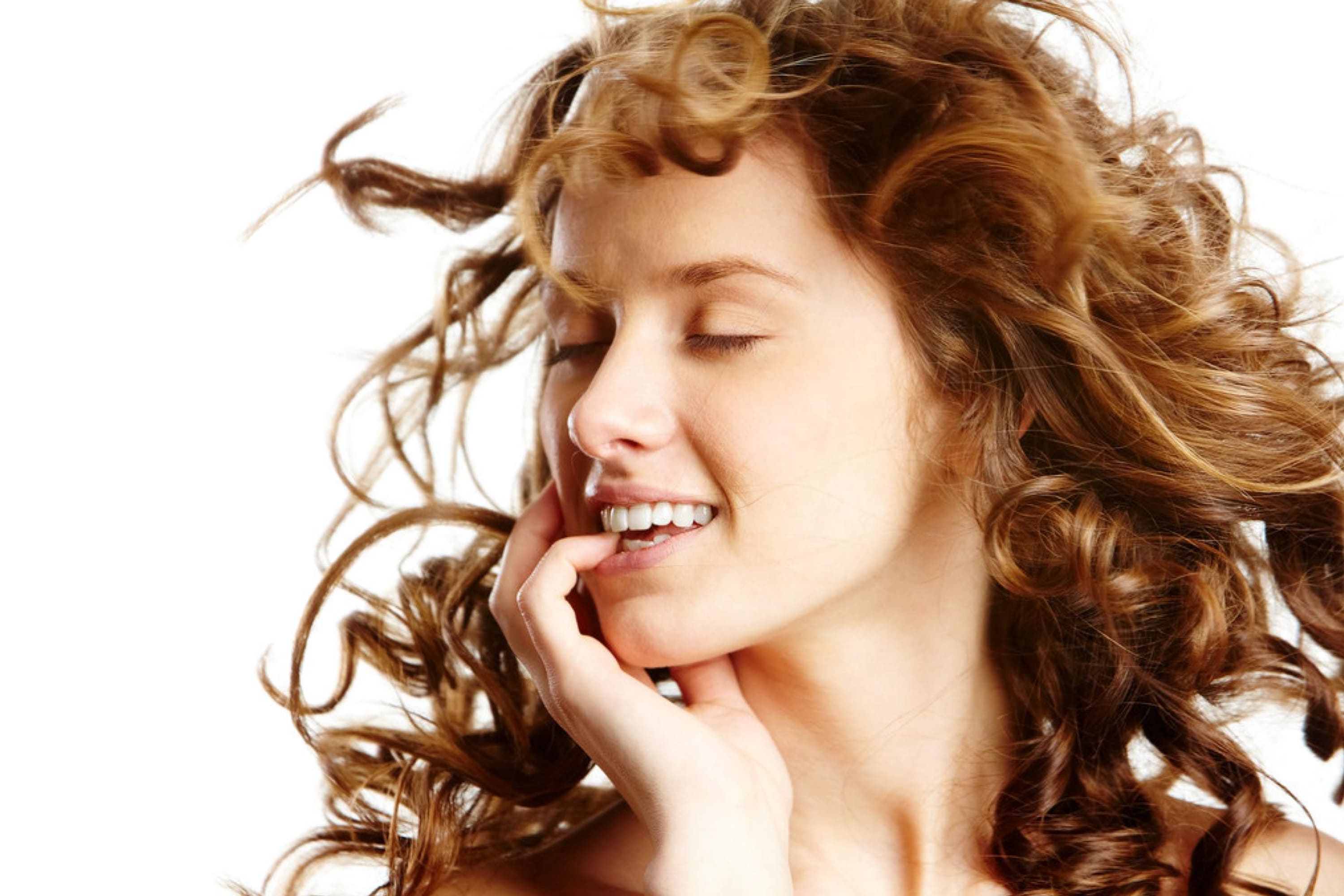 Apply Conditioning Creams And Serums
Conditioning creams and serums are very helpful for restoring the natural form of your hair shaft by allowing it to lay flat. Also, they fill the hair with silicone and proteins.
There are several frizz-taming conditioning creams on the market that can preserve coarse hair from displaying symptoms of damage as well. As for the serums, they may give shine and weight to unmanageable, coarse hair.
Avoid Using Hair Products That Contain Alcohol
Many hair treatment products, in particular different hair sprays and gels, contain alcohol as a key component. And even though these products might tame your mane for a while, the effect will be temporary. In addition, they can dehydrate your hair quite significantly, which will only make things worse.
Since coarse and crinkly hair is especially predisposed to damage since it dries out quickly, choose alcohol-free or low-alcohol solutions for your styling products when possible.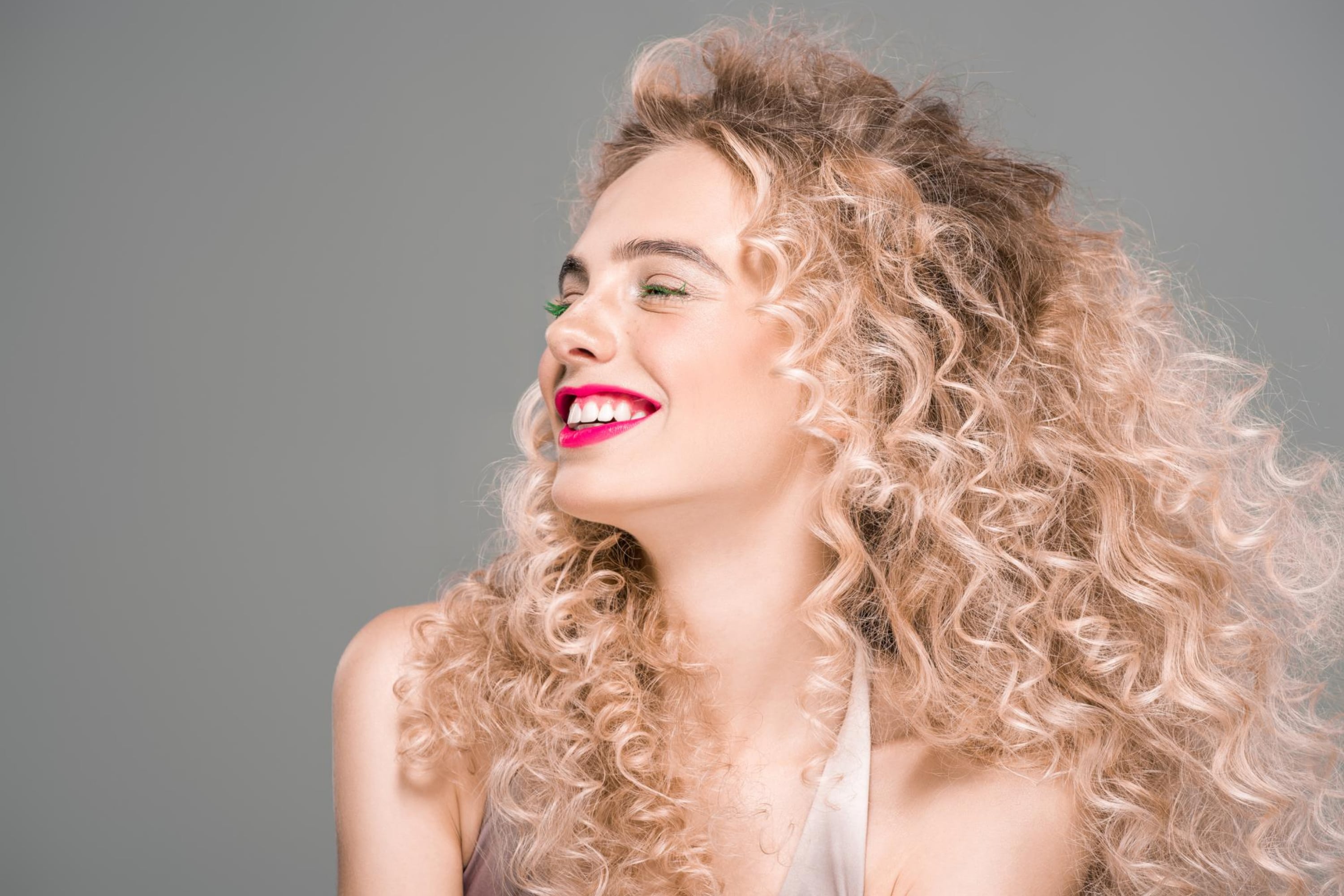 Limit Your Heat Styling
If you have coarse or crinkly hair, reduce your heat styling procedures to a minimum. But even if it's impossible to refuse or at least reduce their use, try to do the following: blow dry your hair, keeping the blow dryer around 6 inches away from your hair. Like this, you will avoid serious damage. It is also critical to keep the dyer moving instead of keeping it fixated on any one location!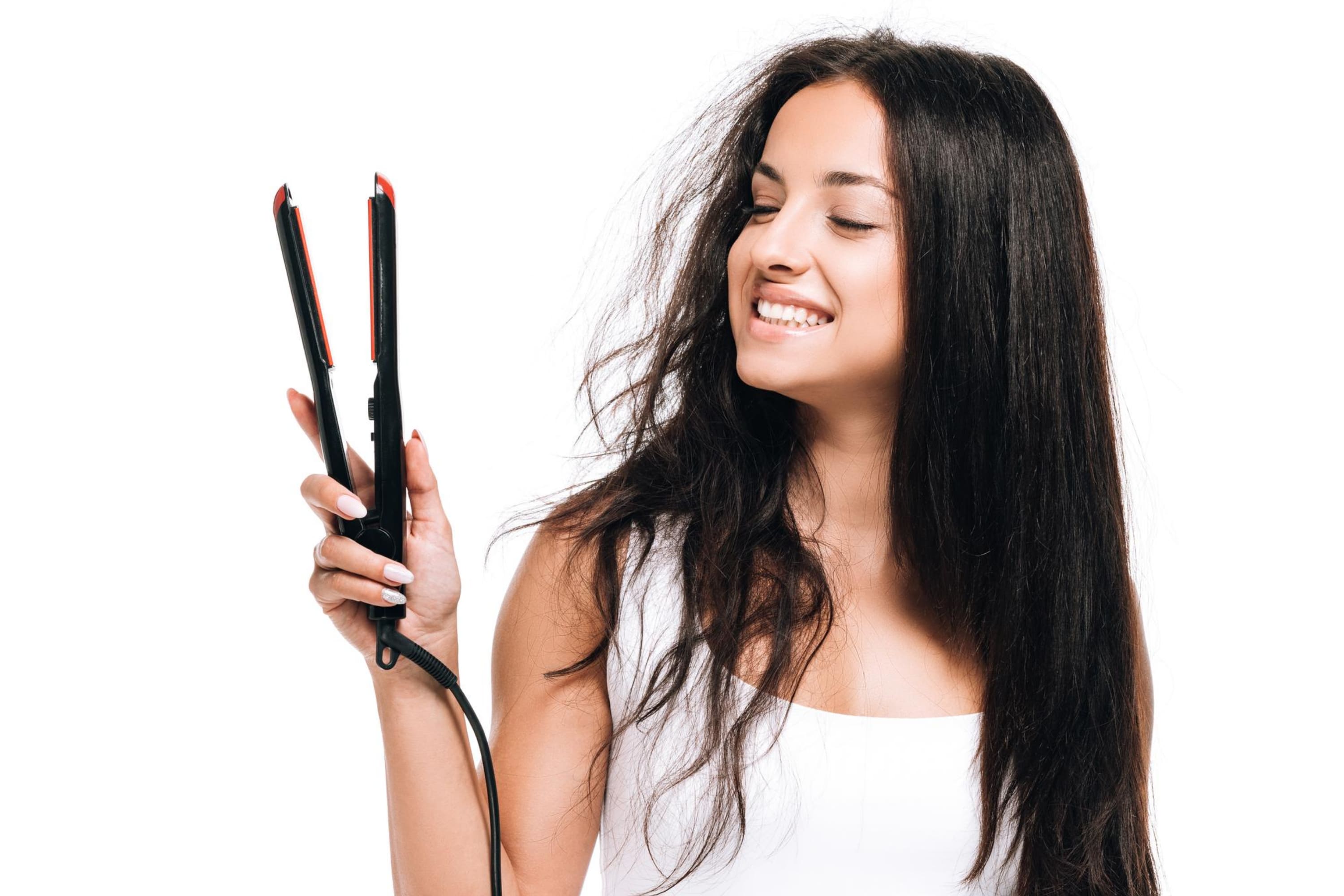 Try Deep Conditioning Masks
Deep conditioning hair masks give your mane all the necessary nourishing, moisturizing, and softening. And if you prefer using natural products, you can make your own DIY hair masks with natural ingredients such as:
Coconut oil
Olive oil
Honey

Aloe vera

Avocado
It's ok if you try each of these and, once you have found a hair mask that works on your hair particularly well, you can increase its efficiency by leaving it on overnight. Since the ingredients are natural, they will not cause damage to your tresses.
You might also wish to try hot oil treatments, using one of these oils:
Avocado oil
Coconut oil
These plant oils can help to preserve and hydrate your hair, as well as reduce frizz and dryness. Once a week, apply a hair mask or hot oil treatment to your hair. If your hair is really dry, you should apply the treatment twice a week.
Like that, now you have a complete guide on how to deal with crinkly hair.
You learned what may cause those crinkles and how you can manage them even with the help of all-natural and DIY methods. And if you follow all the hair care tips and recommendations given in this article, you will not only get rid of crinkles but also keep your locks silky and strong.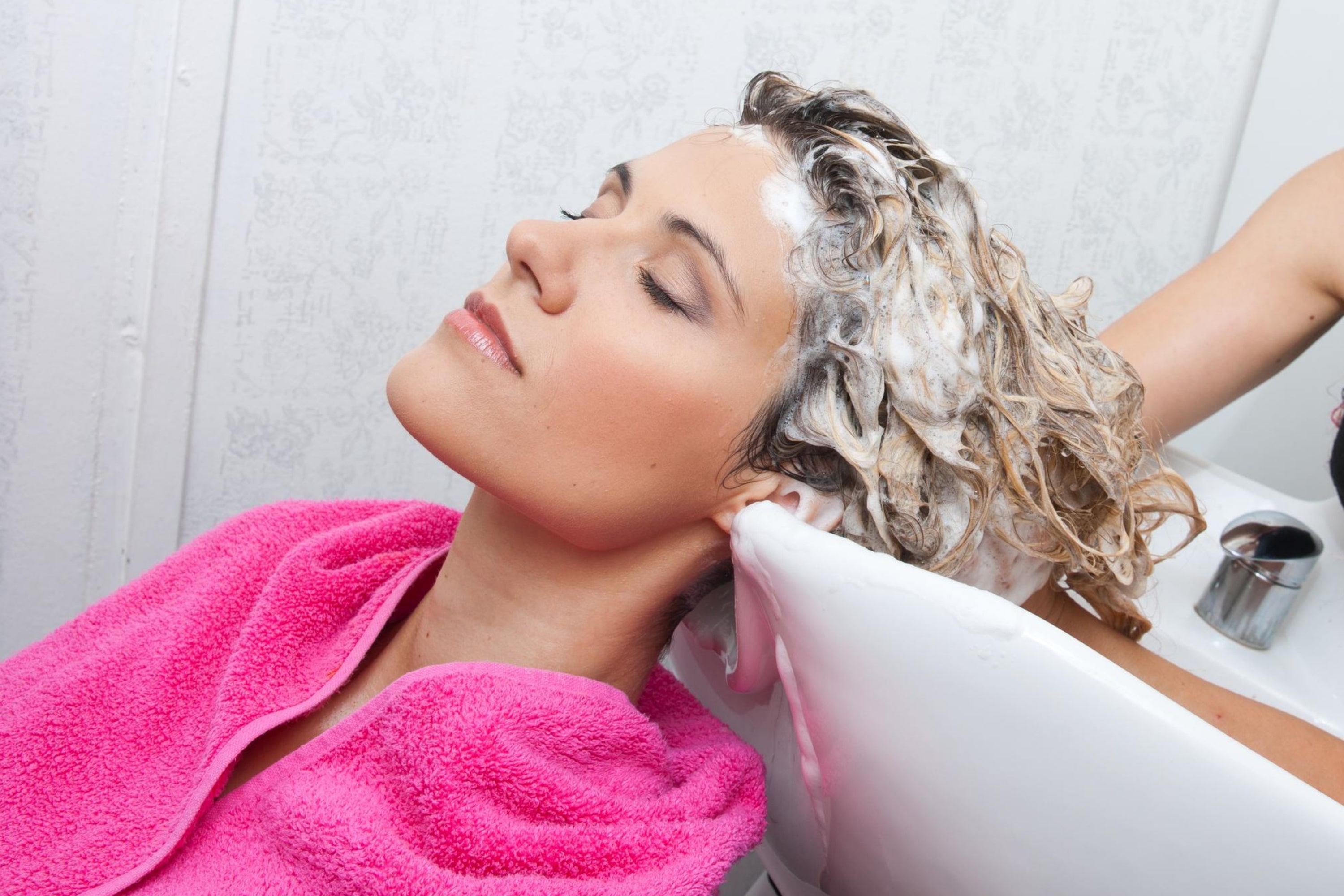 Frequently Asked Questions
⭐Are crinkles genetical?
Yes, in fact, they can be. Crinkly hair is genetically disposed of in many people. This kind of hair is merely a natural texture shared by many races.
⭐What can cause coarse hair?
Coarse hair can be caused by several reasons, such as prescription medicines (e.g. steroids and minoxidil) for hair growth, nn imbalance of hormones, and some thyroid disorders.
⭐What medical problems can result in dry/brittle hair?
Dry and brittle hair might be a sign of a medical problem, such as Hypothyroidism, Hypoparathyroidism (leads to calcium deficit and hair dryness), or eating disorder.