Ladies can't live without nice makeup! This is what you may think if you pay attention to random women in the streets. Almost every woman you see is wearing makeup and for sure, you asked yourself how much time it takes these ladies to put on makeup before going to work, etc.
How long does it take to do makeup every morning?
Do women need the same amount of time to put on daily makeup or evening makeup? There are plenty of questions and we are going to ask them all! Well, at least, we will try.
In this article, you will read about the amount of time needed for a woman to put on makeup. Also, we will tell you how much time you might need to get really good at makeup.
And of course, we will share a few handy tips with you that will allow every lady to look gorgeous and flawless without spending hours in front of the mirror, applying tons of cosmetics!
How Long Does It Take to Put On Makeup?
Girls put on makeup regularly most of the time. You will hardly find a woman out there who never wears makeup no matter what! But if you try to estimate how much time it might take a woman to put on makeup, you will hardly get the exact time frame.
How Long Does It Take To Use Up Makeup? | Part 5
As a rule, putting makeup on girls can take a different amount of time. In the majority of cases, it will depend on several factors:
what occasion this makeup is meant for
how heavy it is
how skilled the girl is at putting makeup on
how much time the particular girl has for this procedure at all
the condition of her skin
If a girl has any skin flaws that she needs to hide with the makeup, it will take her more time to put it on in comparison to a girl whose skin is flawless. Also, bridal makeup usually takes more time than regular daily makeup, for example.
So obviously, nobody can give you a clear timeframe needed for each and every girl out there to put on makeup simply because every girl is different!
However, there are still some rough estimates that we can give you so that you could imagine approximately how long this procedure might take. Below you will find a list of how long it can take for different scenarios when girls apply makeup to their faces.
Real Simple Makeup Application
When a girl is applying very light makeup and only doing her eyes, applies primer, eyeshadow, eyeliner, and a bit of mascara, this can be done in about 5 to 10 minutes. This kind of makeup application doesn't have to take long since its purpose is to simply make you look neat and fresh.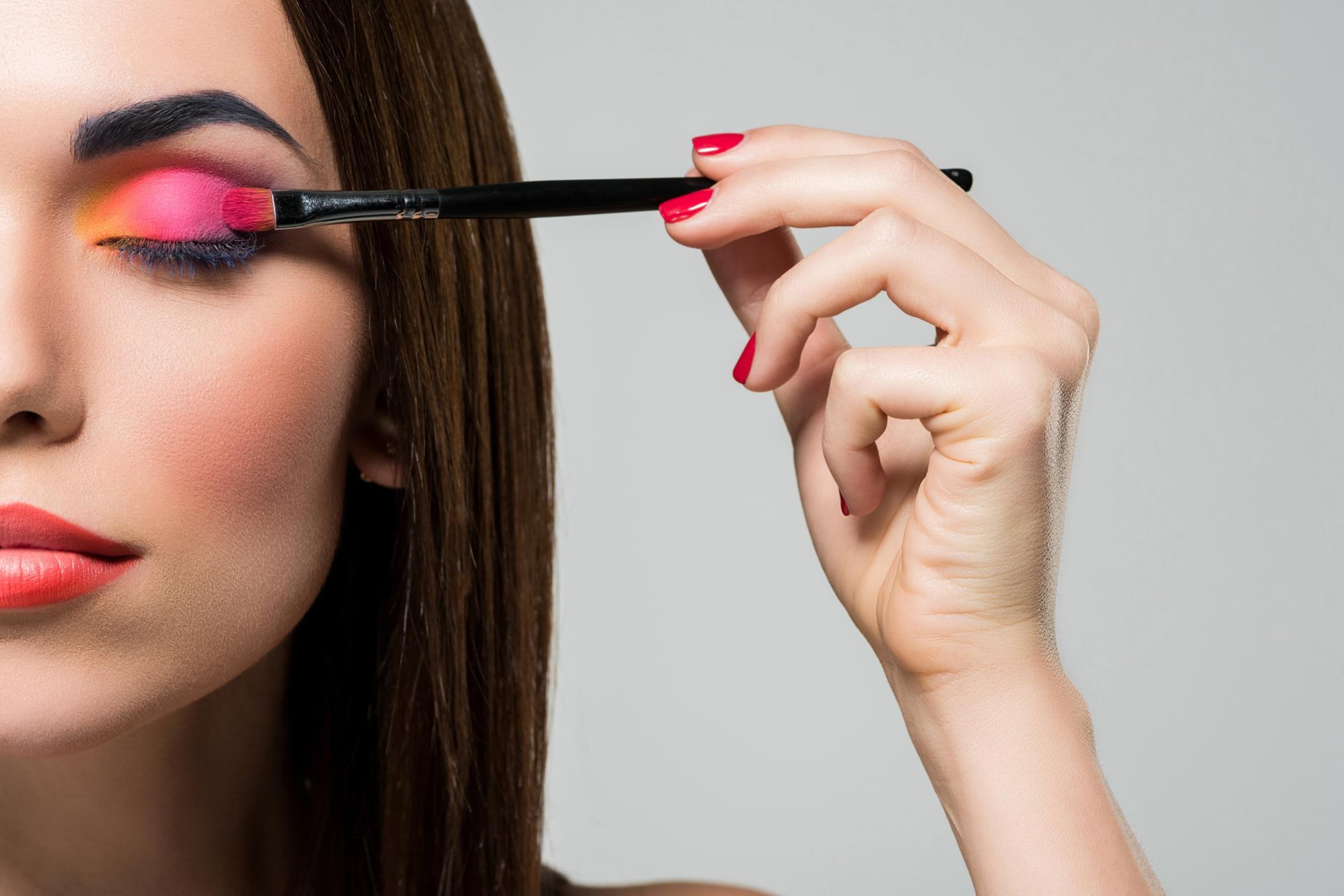 The Average School/College Or Workday Makeup
Now, here is where it gets interesting because for this kind of makeup, the amount of time needed to apply it can vary greatly.
See, if a woman is working full-time and does her makeup routine every day, it means that she has some experience already and can do it relatively fast. In this case, she might need about 15 minutes to put on light workday makeup.
Speaking of school and/or college, doing light makeup on a day-to-day basis will usually take the same amount of time as above (15-20 minutes). See, schools and colleges typically don't allow their female students to wear heavy makeup anyway!
So you will not have to spend like an hour making your face look pretty.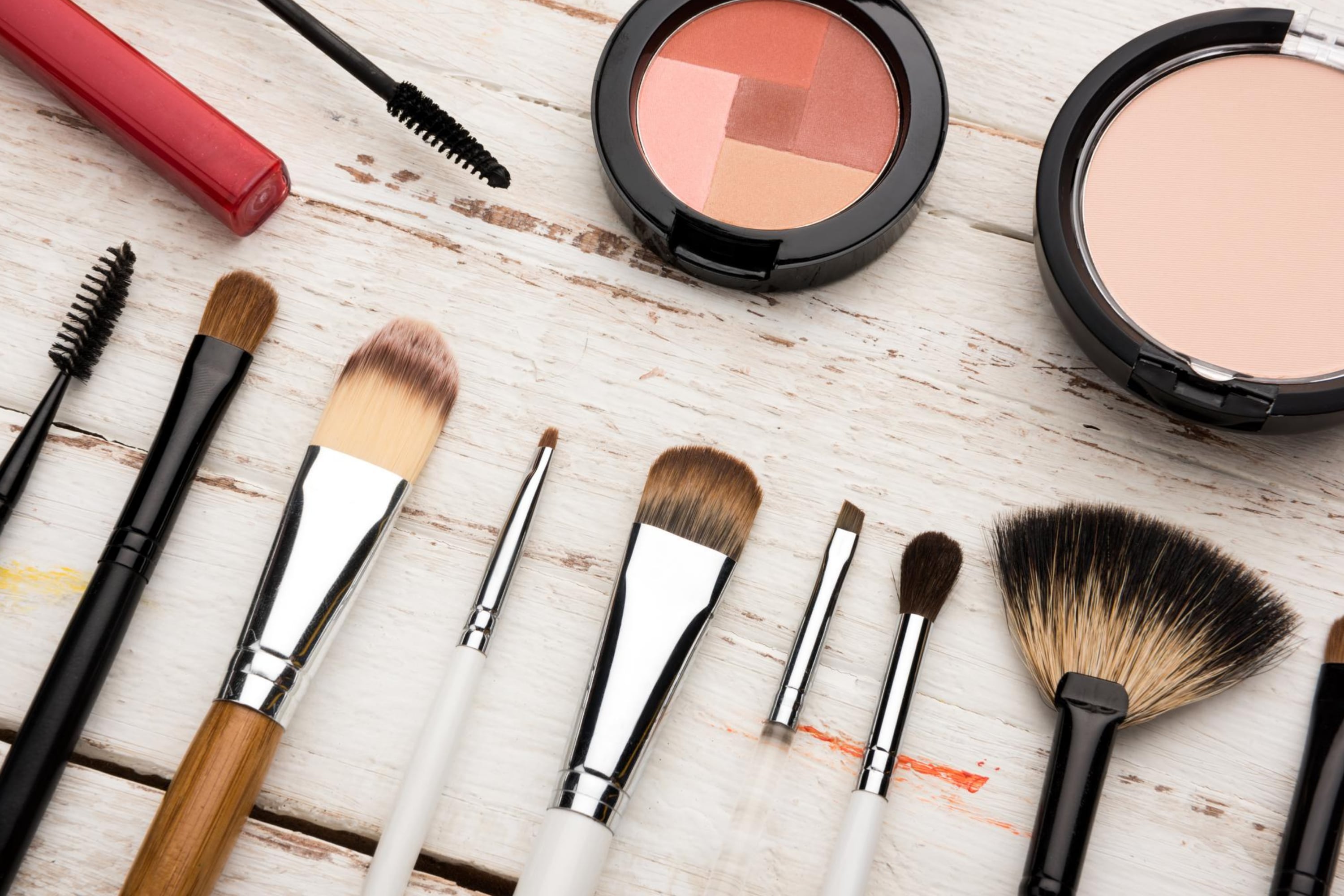 Special Occasions Makeup
As for the makeup for parties or evening makeup, this one might take you more time, let's say, up to half an hour. Taking the condition of your skin into consideration, the process might take even forty minutes or so if the skin needs some extra preparation!
This kind of makeup requires the use of more cosmetics, besides, since evening makeup, for example, should typically be rather noticeable, you will have to spend more time applying your blush, mascara, eyeliner, or other cosmetics.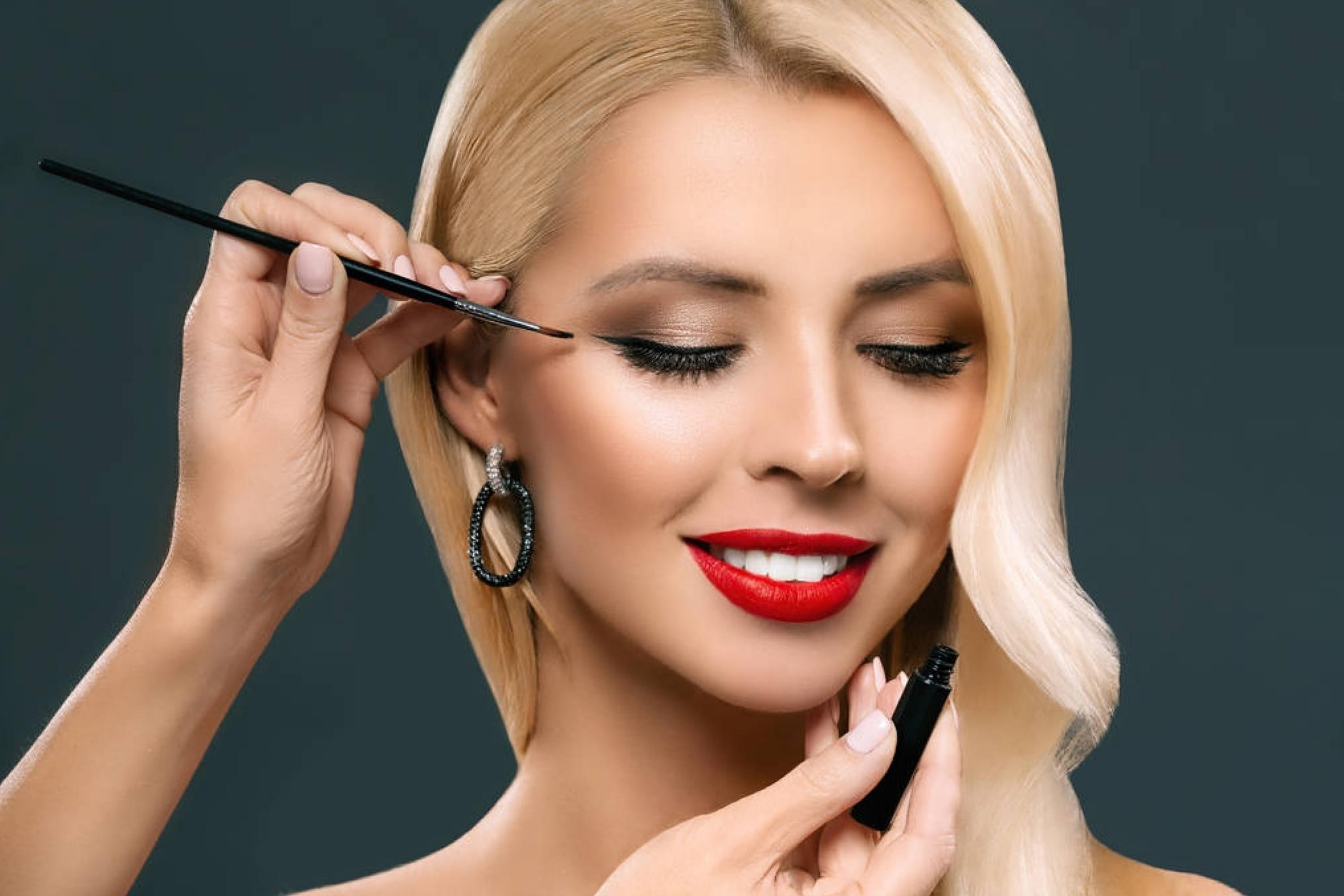 Wedding Makeup
Bridal makeup is also often quite complicated. So usually, a woman might need to spend from forty minutes and up to an hour to get it done.
✨Wedding Makeup + Tips & Tricks✨ | Julia Adams
Of course, the condition of the skin should also be taken into consideration since it will affect the amount of time needed for the whole procedure!
Art Makeup
This is the type of full-face makeup when a visagiste is sort of painting a picture on your face. This type of makeup often uses glitter of all kinds, as well as painting complicated patterns on the face of a model. Apparently, to get it done, you will need quite a lot of time! Quite often, such makeup can take a visagiste up to an hour to apply.
Now you know how much time it might take a woman to apply makeup. You also learned that makeup application depends on several factors, such as the condition of a woman's skin, the type of makeup she needs, the amount of time she has for this procedure, etc.
As you already know by now, how skilled a woman is at makeup application is one of the crucial factors that influence the amount of time she needs to have it done. So we suggest you find out how long it could take you to get good at makeup.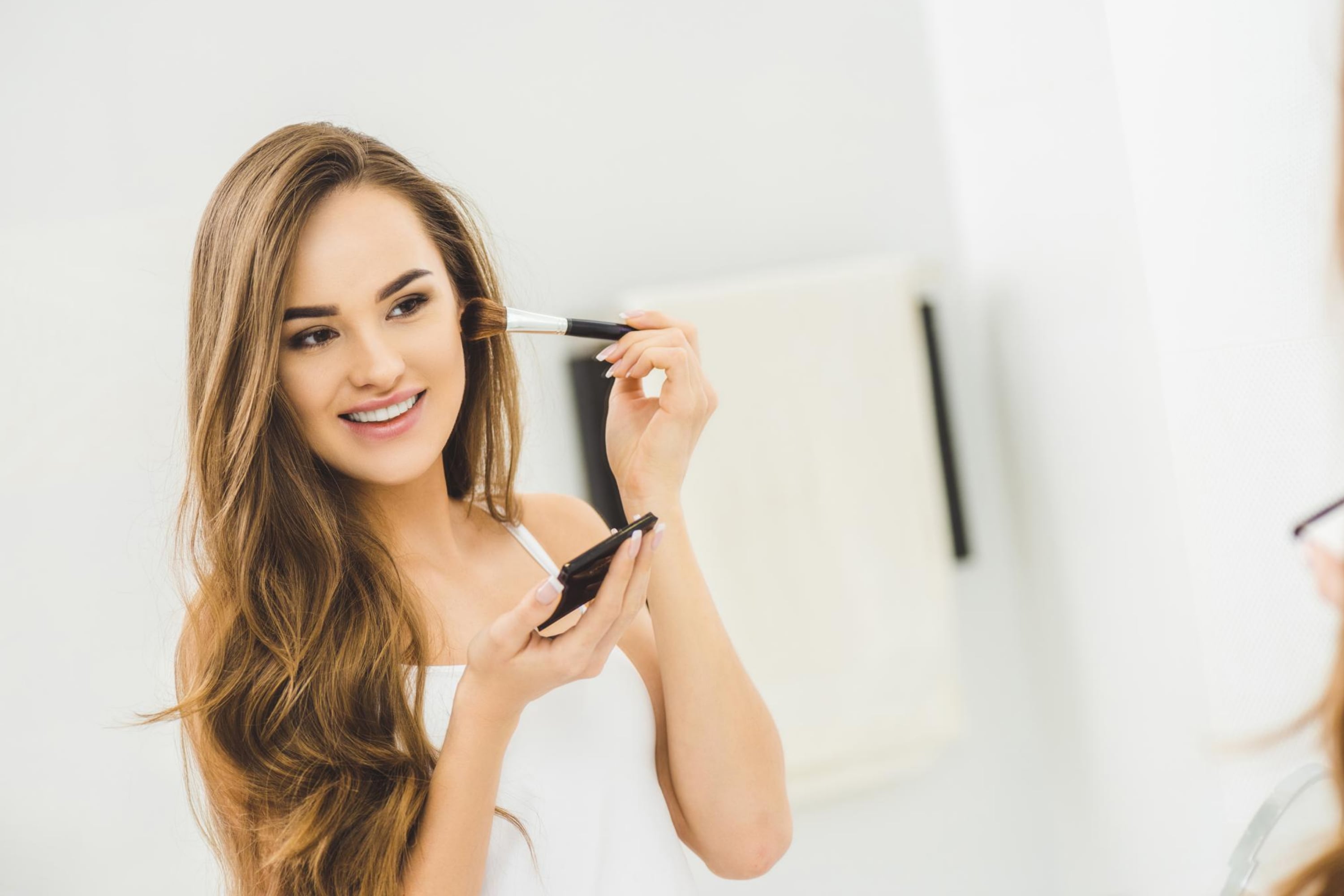 How Long Does It Take to Get Good at Makeup?
When you try to put on even the simplest makeup for the first time in your life, you will make mistakes anyway! This is not because you are so hopeless as a visagiste, it is simply because you lack practice.
However, after a while, you can learn how to do it correctly and relatively quickly, especially if you are the person who is wearing makeup daily or almost daily.
Of course, every woman might need a distinct amount of time to learn how to apply makeup properly. But in general, if you are not going to become a licensed visagiste and you just want to be able to put on proper makeup, you can become pretty skilled in a month.
However, most ladies learn even faster if they put on makeup daily.
However, if your goal is to become a skilled and professional visagiste and earn money by turning makeup application into your job, then you will need more time on learning how to put on makeup.
In this case, the process of study can take you about eight months if you attend cosmetology school full-time. Should you decide to attend school on a part-time basis, the program could take up to two years.
Such an extended period of time is explained by the necessity of learning not only how to use cosmetics and brushes, but also learning about different skin types, their specifics, as well as types of makeup, and many other related topics!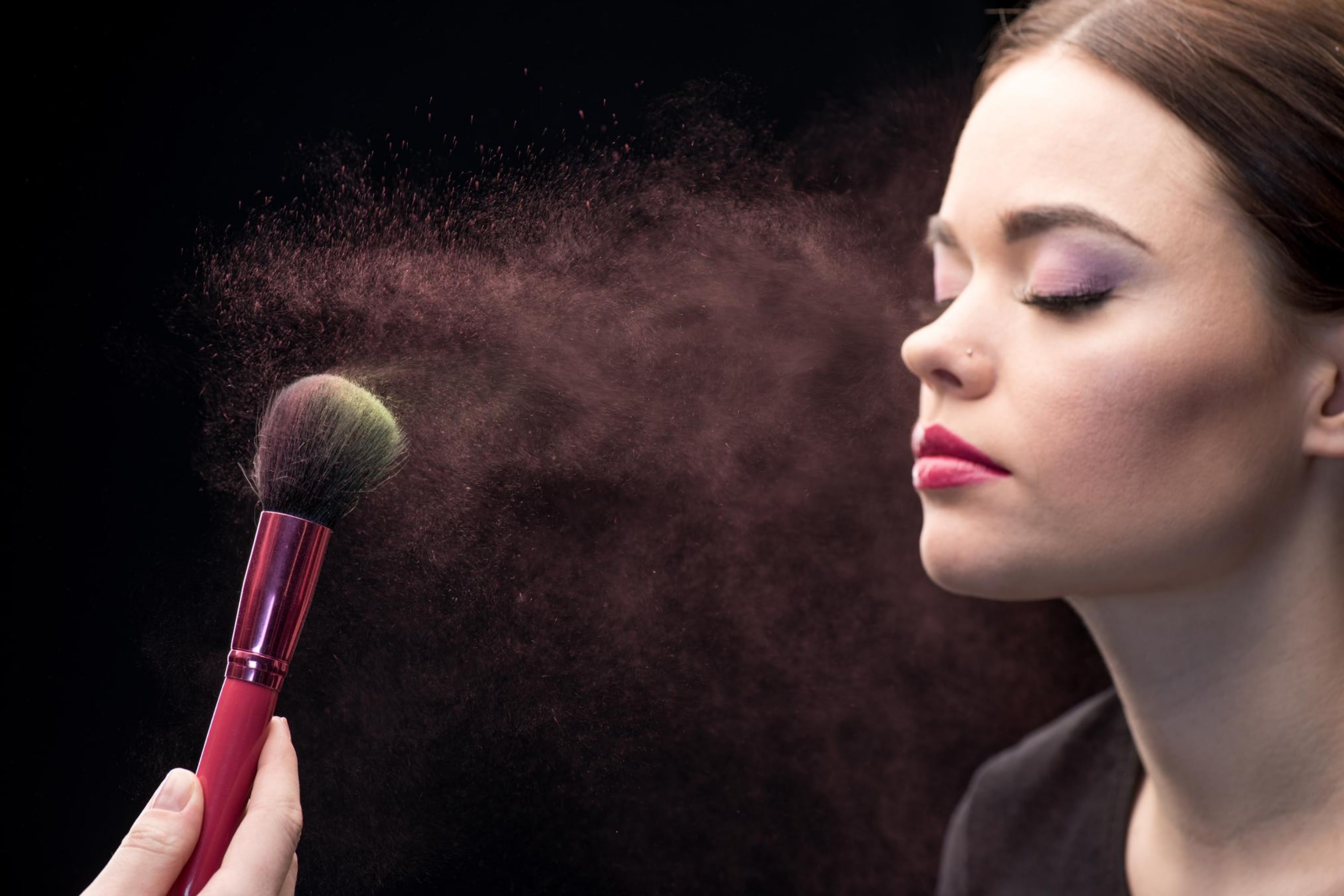 How to Look Great With Little Makeup? A Few Useful Life Hacks?
Even if you apply very little makeup daily, it still takes time. This is why women often search for alternative ways of doing makeup to make the whole process faster and simpler.
This is why we have prepared a few ideas for you that can help every woman do her makeup in about 25 minutes.
This is an ideal solution for your day-to-day makeup routine if you are not going full out, but you still want to look decent and professional. Here is the routine:
Skincare first. Start with washing your face, then moisturize and prime
Proceed with the foundation. After the skincare routine, go to the foundation and apply your setting powder, foundation, concealer, and a little more setting powder
Eyes and eyebrows next! When you are satisfied with your foundation, go in and prime your eyes. After that, apply eyeshadow, eyeliner, and mascara. When that is done, break out your eyebrow pencil and feather it out just as much as you like it
Now it's time for contour. Grab your contour palette and use the browns first. Add a bit to your checks and use the light powders under the eyes and under your cheek contour
Finish it off with setting spray after you have applied everything
With these few easy steps, you will be able to look flawless anytime you need to go out. And moreover, applying makeup this way will not take you a lot of time.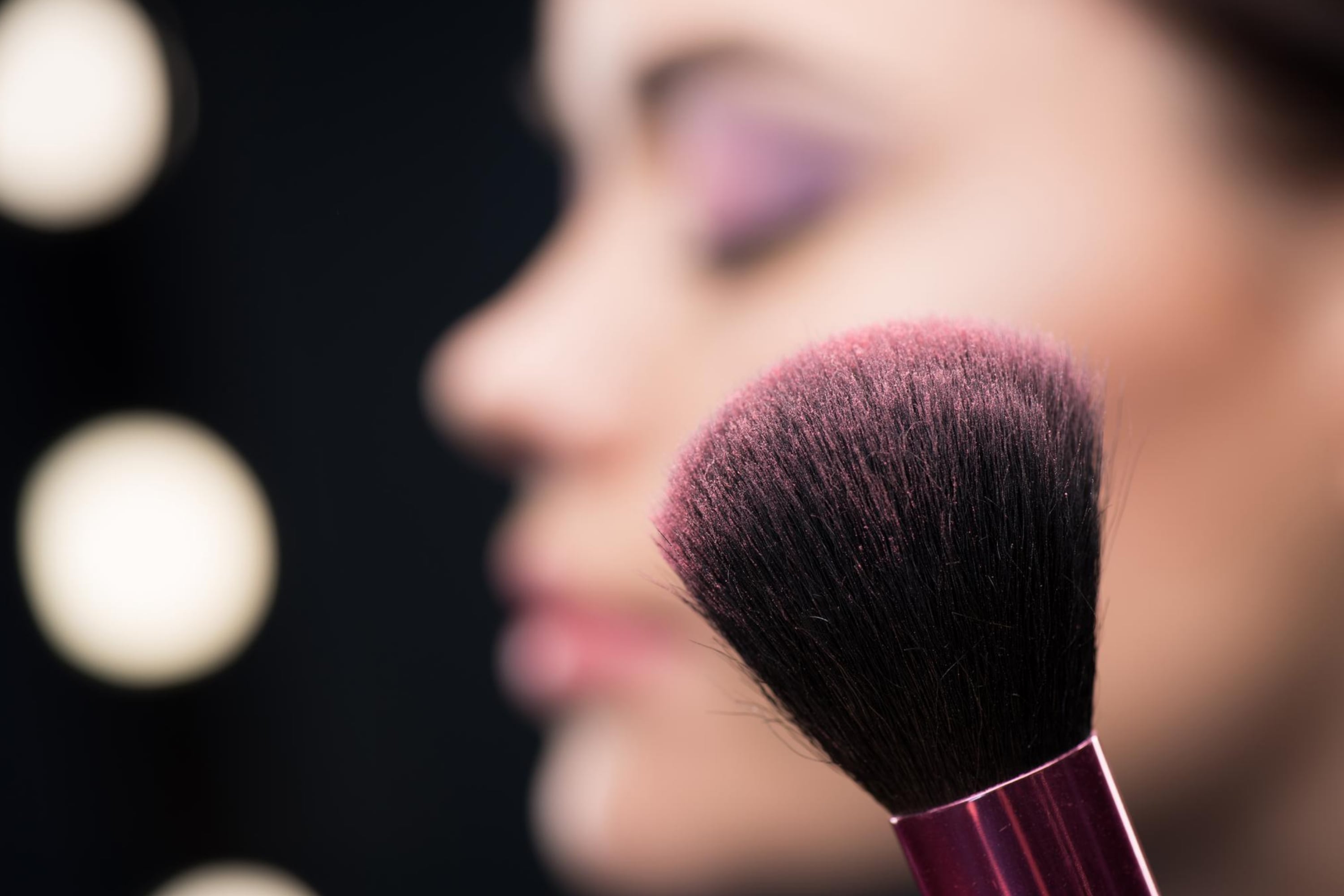 How to Put It On Even Faster?
If you are very busy with your work and daily chores, you might find a 25-minutes makeup routine a bit too long!
Another reason why you might want to make it take you less time is that you are the kind of person that wants to stay in bed as long as possible and doesn't want to apply makeup for 30 to 45 minutes.
No matter the reason you have, you can make your makeup routine shorter than 25 minutes easily. All you need to do is almost the same as described above, but you just need to skip applying eyeshadow and eyeliner. Just go in with some mascara instead!
Here is the step-by-step description of the routine:
Wash your face with soap and then moisturize and prime your face
Proceed with a little foundation
After that, apply a little setting powder
Now you only apply some mascara to the eyes and use a brow pencil to give your eyebrows a touch-up
When you are ready, grab the setting spray and finish her look
This type of quick makeup will only take you 15 to 20 minutes. Like this, you will be able to cuddle with your pillow a little longer!
So, now you can imagine how much time an average woman might need to complete her daily makeup routine. Of course, some ladies need more time whilst others need less.
There are even women who can put on proper makeup in just 10 minutes! But that sounds more like a world record to us, to be honest!
In real life, the time needed for makeup application will vary and it will depend on several factors that we have described in this article. Besides, you should take into consideration that some people can simply do it faster because they are not distracted during the process!
If you are applying makeup being home alone and you are not doing a dozen of other things at the same time, you might indeed spend like 10 minutes on that.
In comparison, a woman who's putting on her makeup while talking on the phone and making breakfast will most likely spend more time (even if her type of makeup basically takes 10 minutes).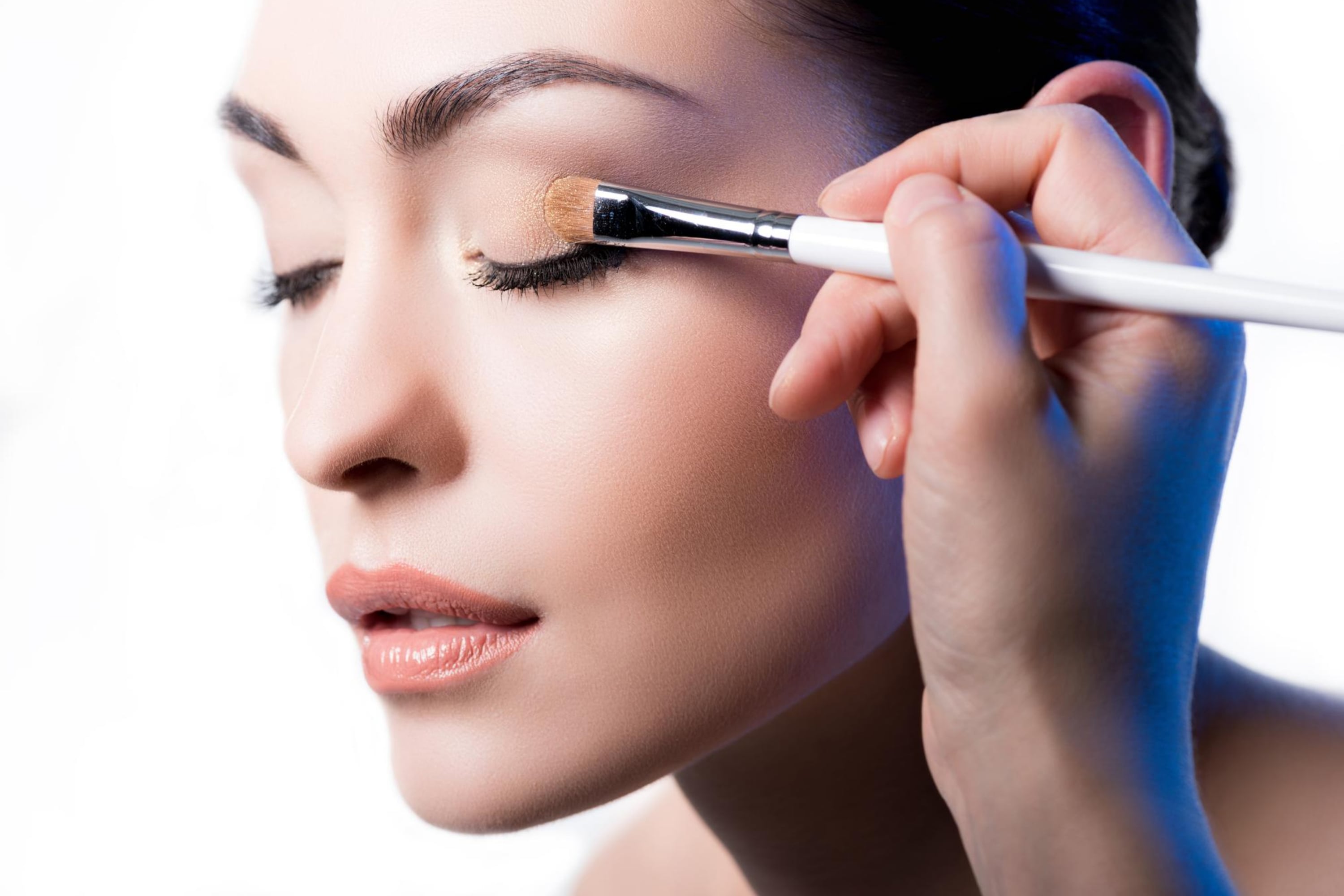 Frequently Asked Questions
⭐How long does it take to do makeup for a middle eastern bride?
Putting on makeup takes from 60 to 90 minutes usually if it is makeup for the wedding ceremony. But you should also consider the time needed for the hairstyle!
⭐How long does it take to do makeup for a saudi bride?
Usually, it takes about an hour to complete a full saudi style bridal makeup.
⭐What is Arabic bridal makeup?
Arabic bridal makeup includes dramatic shades and shimmery eyes. The cheekbones are highlighted and the lips are kept soft. It is perfect for all brides across the south Asian countries that enjoy colors!