Makeup 101
The beauty industry is full of a million and one products. It can be a lot to take in if you're a newcomer to using makeup; it can be scary and daunting and make you feel like you'll never find the right things for your face.
You'll be worrying about finding a foundation shade match, about the right shade of bronzer, about choosing between regular and waterproof mascara, about the right color for your corrective concealer, and a hundred other things at once.
Don't worry; we've got you! We've put together a comprehensive list of the things that first-time makeup wearers need to look for and some tips to have you looking flawless in no time.
Read on, and you'll see, makeup is a playland of beautiful things just waiting to happen. Sit down at your vanity, relax and get ready for your first lesson in makeup!
I Need What?
Let's start with the basics; what all the products are that every makeup counter will try to foist onto you. There are a lot of different products all designed to do different things. If you understand what they're all for, you can make an informed decision about whether or not they're for you!
Here's a list of what most people use, especially if they're just starting out. Remember, as you grow more confident and figure out what works for your face, you can add or remove whichever steps you like-these, these are just guidelines!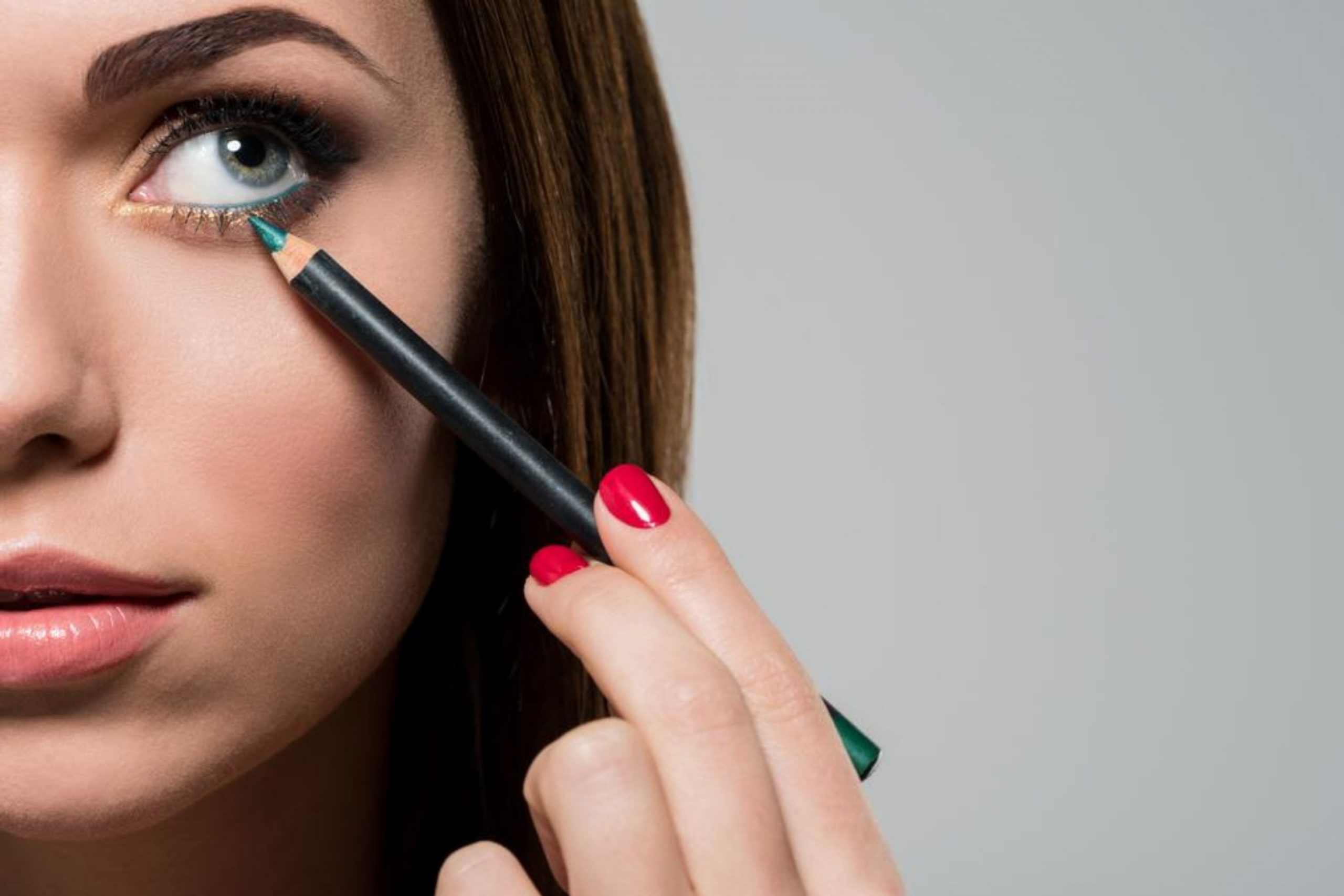 Complexion Products
Primer. Your first step is usually a gel-like product that primes your face for makeup application and retention the way an artist primes a canvas before painting. Some are corrective; some are matte; some are regular.
Foundation or base. A powder or liquid product meant to even out your complexion and form the base layer for the rest of your products to hold onto. You can get light or heavy coverage options and different kinds for different types of skin.
Concealer. A liquid or stick product, similar to the foundation but usually a more opaque substance used to cover over imperfections, stubble, or dark patches under the eyes. You can use a concealer in your skin tone or a corrective one (orange to cancel out blue tones etc.)
Contour and highlighter. A powder, liquid, or stick product, is used to shape the face by creating shadows and highlights.
Blush or bronzer. A cream, stick, or powder product, is used to add color to the cheeks, nose, and sometimes forehead.
Pressed or loose powder. Either a skin tone match or white (goes on clear) powder is used to set the rest of the makeup layers in place.
How to Apply Makeup PERFECTLY! 20 Makeup Hacks & Gadgets for Beginners!
Eye Products
Primer and concealer may be used here as well. If you are so inclined, there are primers made specifically for the eye area, but using a regular primer for your entire face is not frowned upon.
Eyeshadow. A liquid or powder is used to add color to your eyelids.
Eyeliner. A liquid or pencil product is used to define the eye, whether by simply lining the eye or creating a shape like a cat-eye.
Mascara. A liquid product, usually in black or brown is brushed onto the top and bottom eyelashes to improve length and definition.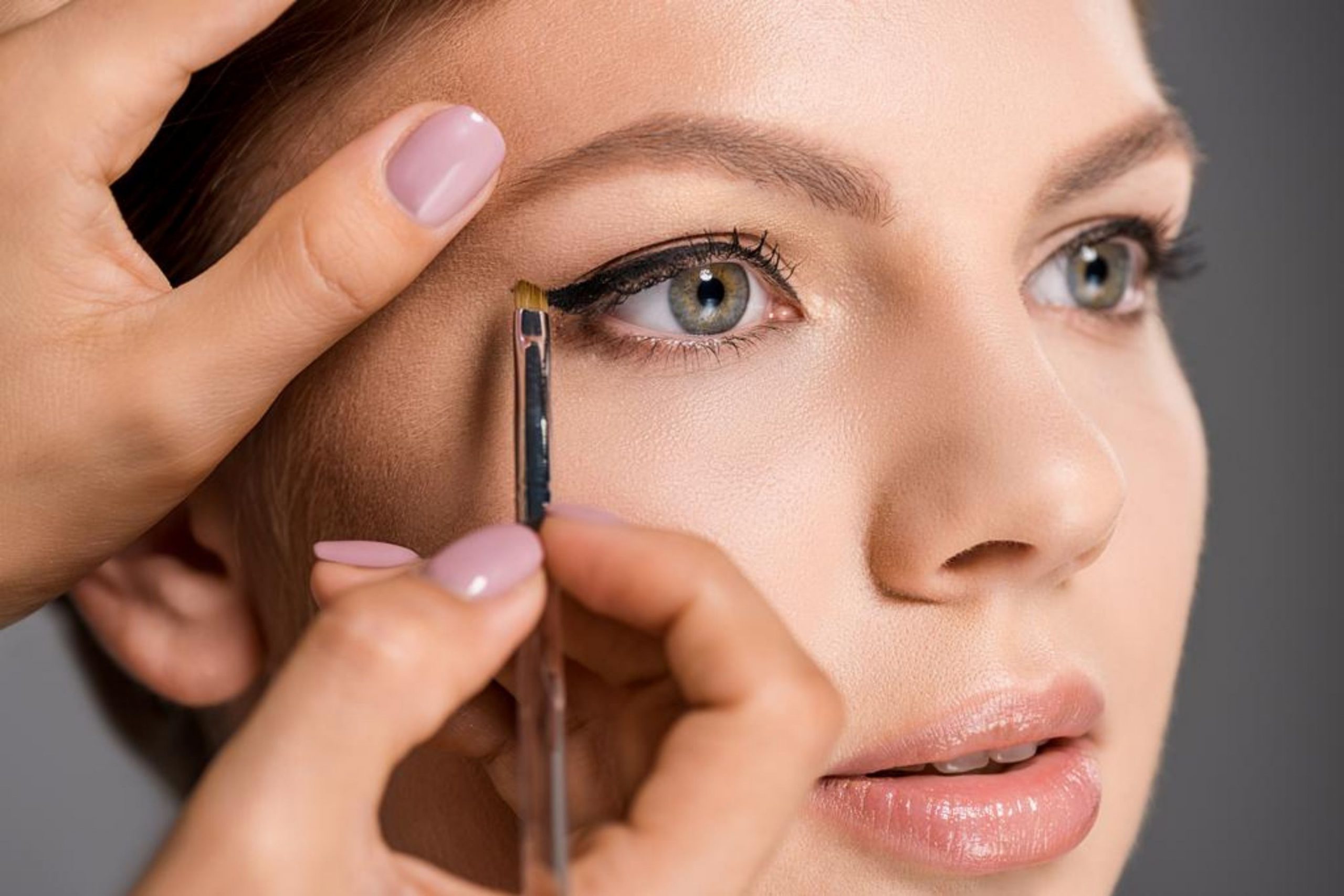 Eyebrow Products
Brow powder or pencil. These are used to fill in or add definition to eyebrows.
Brow gel. Brush onto brows to hold hairs in place.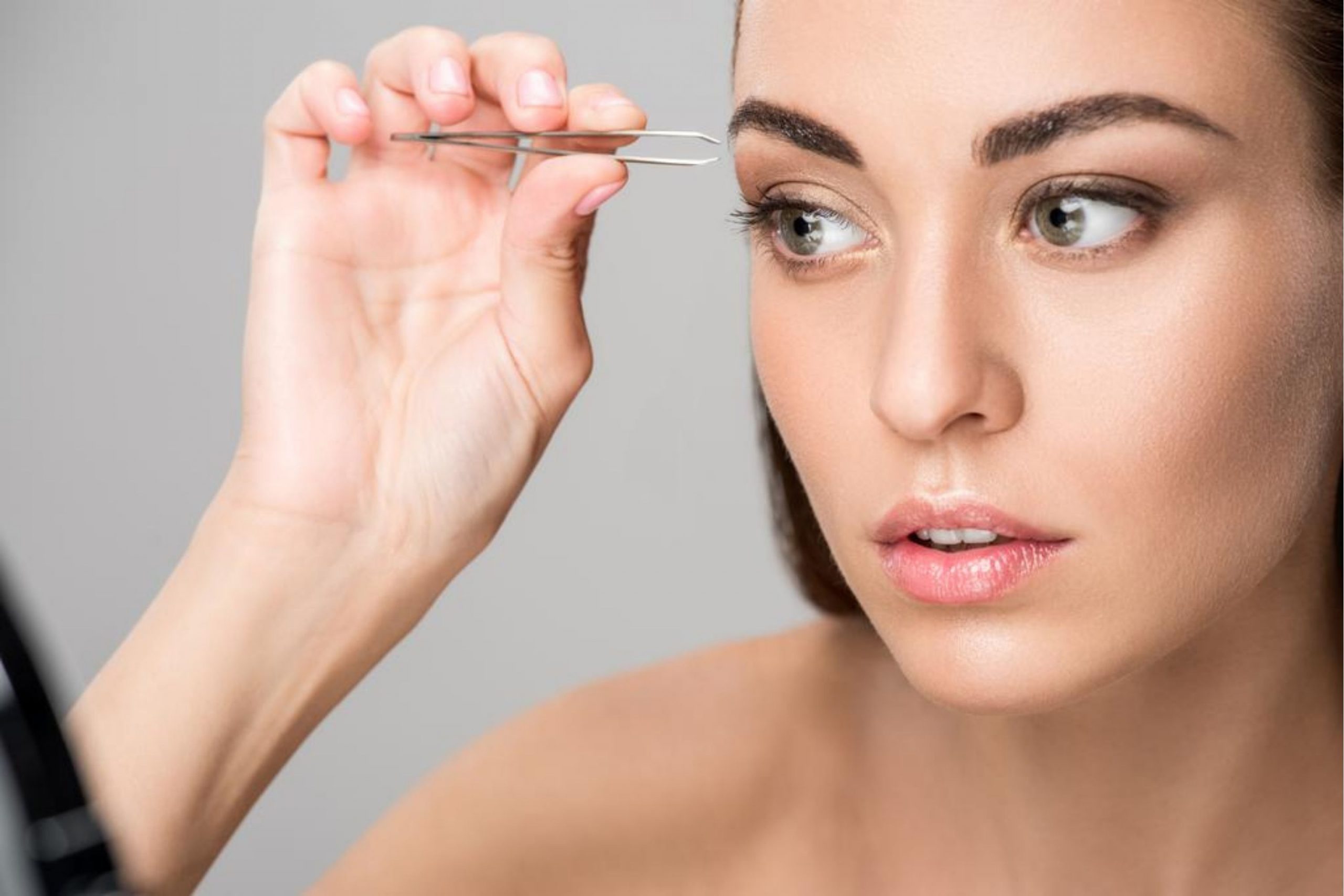 Lip Products
Lip balm. A basic care item for your lips can be colored or clear.
Lip liner. A pencil product is used to line the lips and sometimes to add definition. It also acts as a template for lipstick application.
Lipstick or gloss. A stick or liquid product is applied to the lips to add color.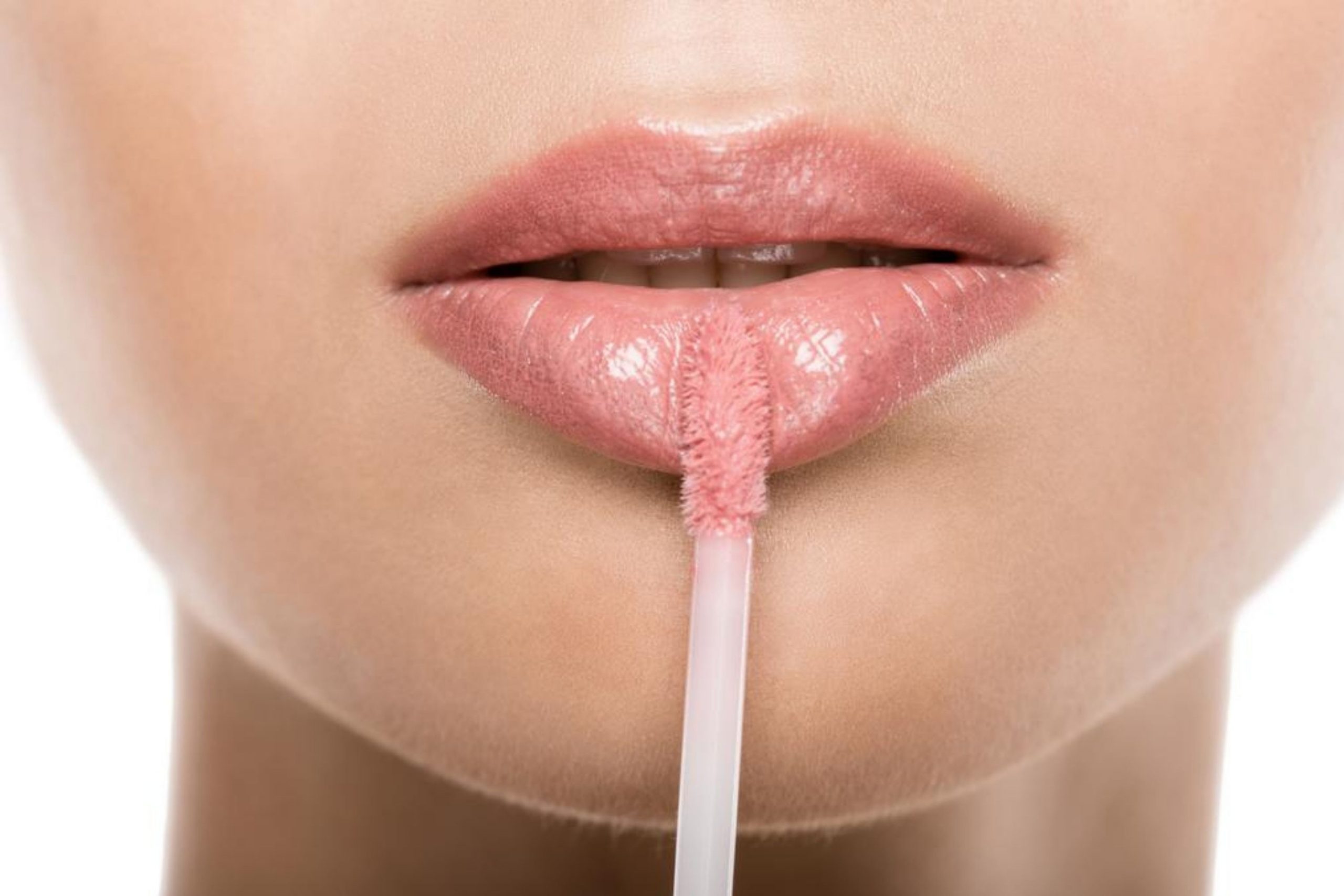 The Basics
Always prepare your skin before applying makeup; this means a whole skincare routine with weekly or bi-weekly exfoliation. Let your creams and oils sink in before applying your primer as your first step. The primer not only helps to keep your foundation and the rest of your makeup from sliding around on your face during the day, but it also acts as a barrier between makeup that might clog pores and your skin. Primer can also have nourishing and replenishing ingredients that actively enhance the condition of your skin.
Apply foundation and concealer next. Blend, blend, blend; and don't forget to apply to your neck as well. Always blend more than you think you should. This action also helps your foundation look a little bit more like natural, textured skin rather than a layer of goo applied on top.
Next up is your contour if you're using liquid contour. If your contour is a powder product, you'll apply powder to set the foundation and concealer, then your contour. The same goes for your highlighter, which should be applied to your cheekbones, and the tip and bridge of the nose. If your bronzer and blush are liquid, the same goes for them—all liquid or stick products before any powder products as a rule.
After all of this, you can begin your eye makeup with shadow. Next will be liner and lastly mascara. The exception to this rule is if your eye makeup is dark and will fall onto your cheeks: in this case, apply eye makeup first, then complexion products.
Lips come last. Make sure your lips are clean, then apply liner and fill in with lipstick. If you don't want to wear lipstick, you can try a clear or colored gloss or balm.
Last step: setting spray. This liquid is to be spritzed onto the face from a distance of about 30 cm and holds everything in place.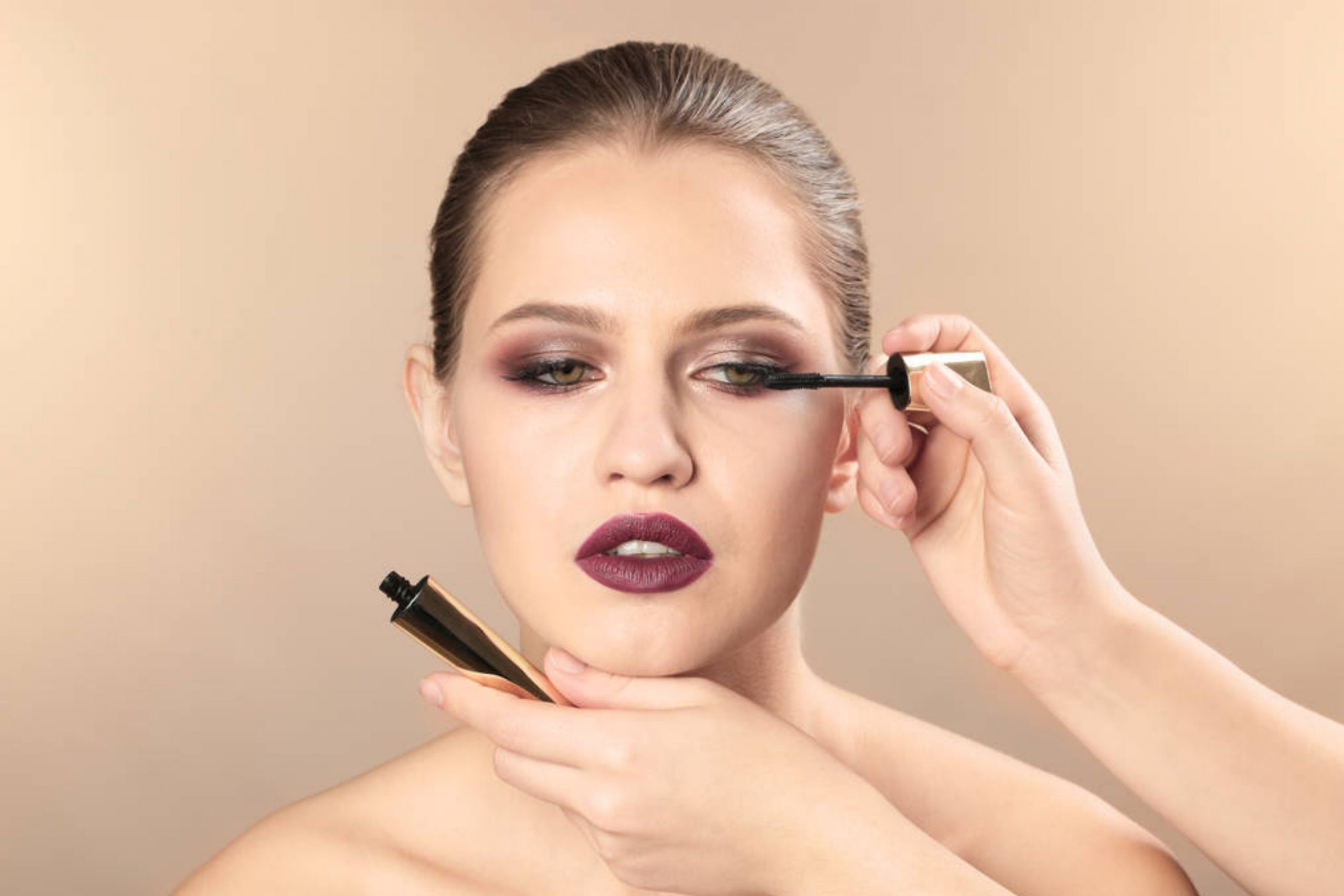 Last Word
Remember that makeup is meant to accent your natural beauty, not hide it!
Try out everything you want to try and take risks if you feel like it.
Get creative or keep it simple; your makeup should be whatever you want it to be! Don't be afraid to try and fail, don't be afraid to ask someone for help if you need it, and don't be afraid to try anything that takes your fancy.