It does not matter whether you are a professional lash maker or you just wear fake eyelashes. It does not even matter whether you are wearing them daily or only on special occasions! What we are trying to say is that in any case, sooner or later you will end up in a situation when you have some eyelash glue stuck to your skin.
It doesn't matter whether you have some glue stuck to your fingers or it is the glue that is on your eyelids that you applied to hold the fake lashes. In any case, now you need to get rid of it as soon as possible!
This is when most of the ladies ask themselves the same question of how to get eyelash glue off skin safely and without pain.
So today we have prepared a few easy and comfortable methods you can use in order to take the eyelash glue off your eyelids painlessly and quickly.
You will also learn what gets eyelash glue off, and what products work better than others.
With all that in mind, removing fake eyelashes will become a quick and maybe even pleasant procedure for you!
How to Get an Eyelash Glue Off Your Eyelids?
Not everyone has long, dark, and beautiful eyelashes. This is why quite many girls make use of the fake ones in order to highlight the beauty of their eyes. In addition, sometimes it is even necessary to wear artificial eyelashes, for instance, if you are a stage performer and your stage image implies using them.
No matter the reason, attaching artificial eyelashes requires the use of a special adhesive or, simply speaking, eyelash glue. This substance works the same as an ordinary glue, only this one is specially designed for holding fake eyelashes on your eyelids without causing harm to the skin of the eyelids and to your eyes.
However, sticking fake eyelashes may seem to be simpler than taking them off! You can of course simply tear them off, but – ouch! – that sounds like a lot of pain! So how to remove lash glue from your eyelids' skin then?
In fact, this procedure is very simple, way simpler than learning how to apply fake eyelashes correctly. All you need to know in order to get them off properly and with no harm to yourself is what product it is best to use to dissolve the eyelash glue so that you could take them off safely. And we can suggest a few handy alternatives to choose from.
Read through the list of options available so that you could decide what variant is more suitable for you. And so next time you apply your fake eyelashes, you will be sure that removing them will not take you much time and effort.
Method One: Use Eye Makeup Remover to Get It Off
Don't know how to get lash glue off and what product is suitable for this task? Simply make use of an eye makeup remover. However, you can't just grab any makeup remover! The formula of the product matters greatly since eyelash glue is the one sticky thing!
The most effective eyelash removers are those that have oil-based formulas since they break the adhesive way better.
However, if you plan to use your fake lashes again later, we would recommend you stick to oil-free formulas instead.
See, if you take the lashes off using an oily formula, the oil residue will make it difficult for the glue to stick to the eyelids and thus hold the lashes in future.
So what shall you do in order to take your fake eyelashes with the help of a makeup remover?
Dip a cotton swab in the product
Run the swab along the lash band on your eyelid
Let the remover sit on your eyelids for a few minutes
Pull the lashes off from the outer corner
Rub another swab along your lashes and the lash band again
Pull off any remaining glue from the lashes
Wipe away the excess remover from your skin and wash your face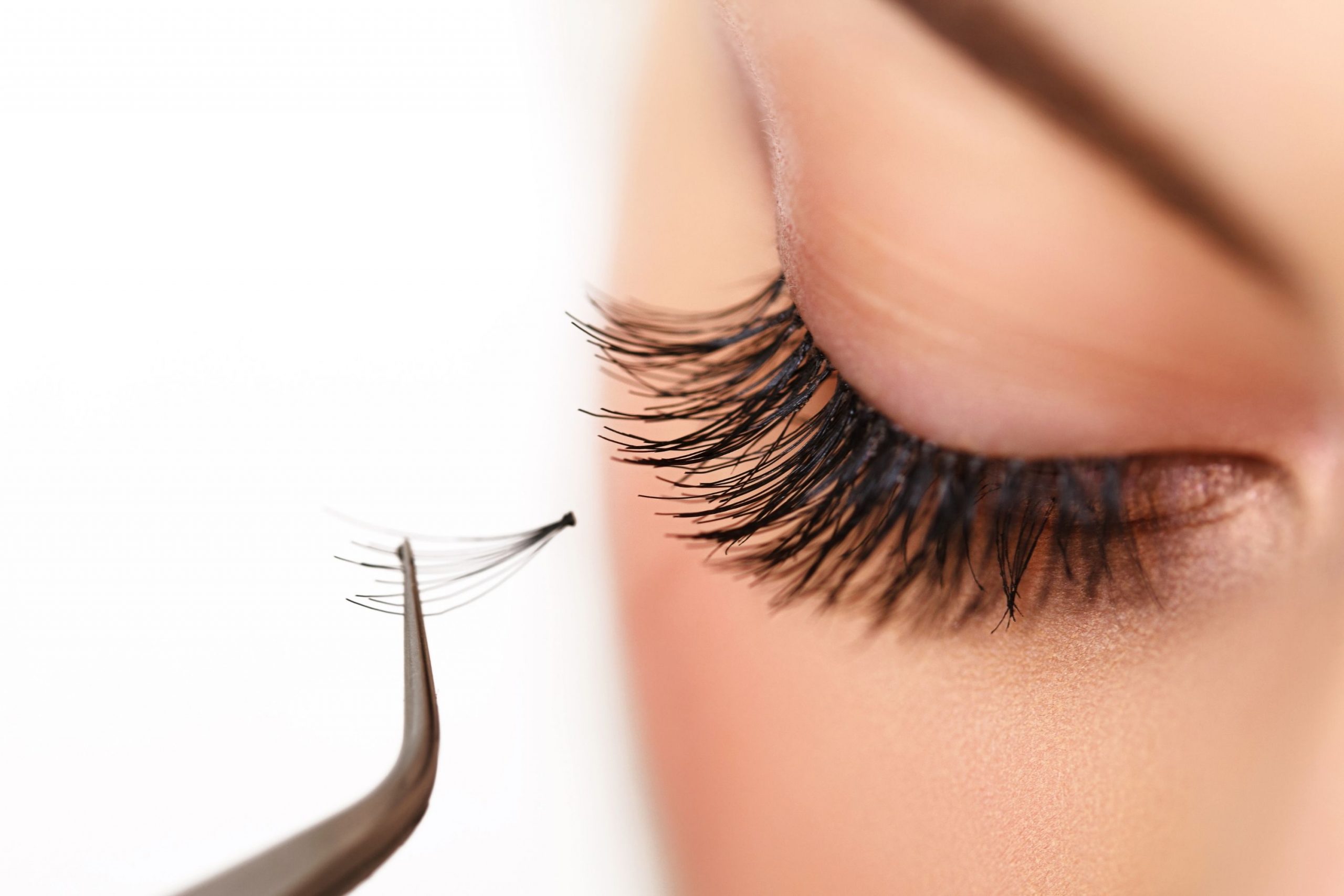 When running the swab along the fake lashes, make sure you move it along the seam where the lashes rest against your eyelids.
This way, you will let the product seep between the two and loosen the glue better.
Also, it is better if you let the makeup remover sit on your eyelids for approximately three minutes before you pull the fake lashes off. Like this, it will have enough time to work on the adhesive and make it weaker.
Beauty Hack: REMOVE EYELASH GLUE + HUGE GIVEAWAY! | KristenLeanneStyle
What Lash Glue Removers to Use?
Except for the oil-based makeup remover, you can also opt for a few other alternatives that are the same effective when applied on the fake lashes to get them off your eyelids.
For example, you could try out a solvent remover. It works as a nail polish remover, only it is designed for the lash glue specifically. It is also liquid and needs to be applied with a cotton swab to the lash extensions.
However, you need to use it carefully: some solvent removers may be harsh and contain harmful chemicals that are hazardous for your eyes and skin!
This is the reason why this lash glue remover is usually applied by the professional lash technician.
Also, there are cream removers. They look like lotion and have a creamy consistency. In comparison to the liquid ones, these are easier to apply without burning your eyes.
Finally, you can make use of a gel lash glue remover. It is thicker than a solvent and mostly, gel removers do not contain oils. This makes them safe to use with strip lashes.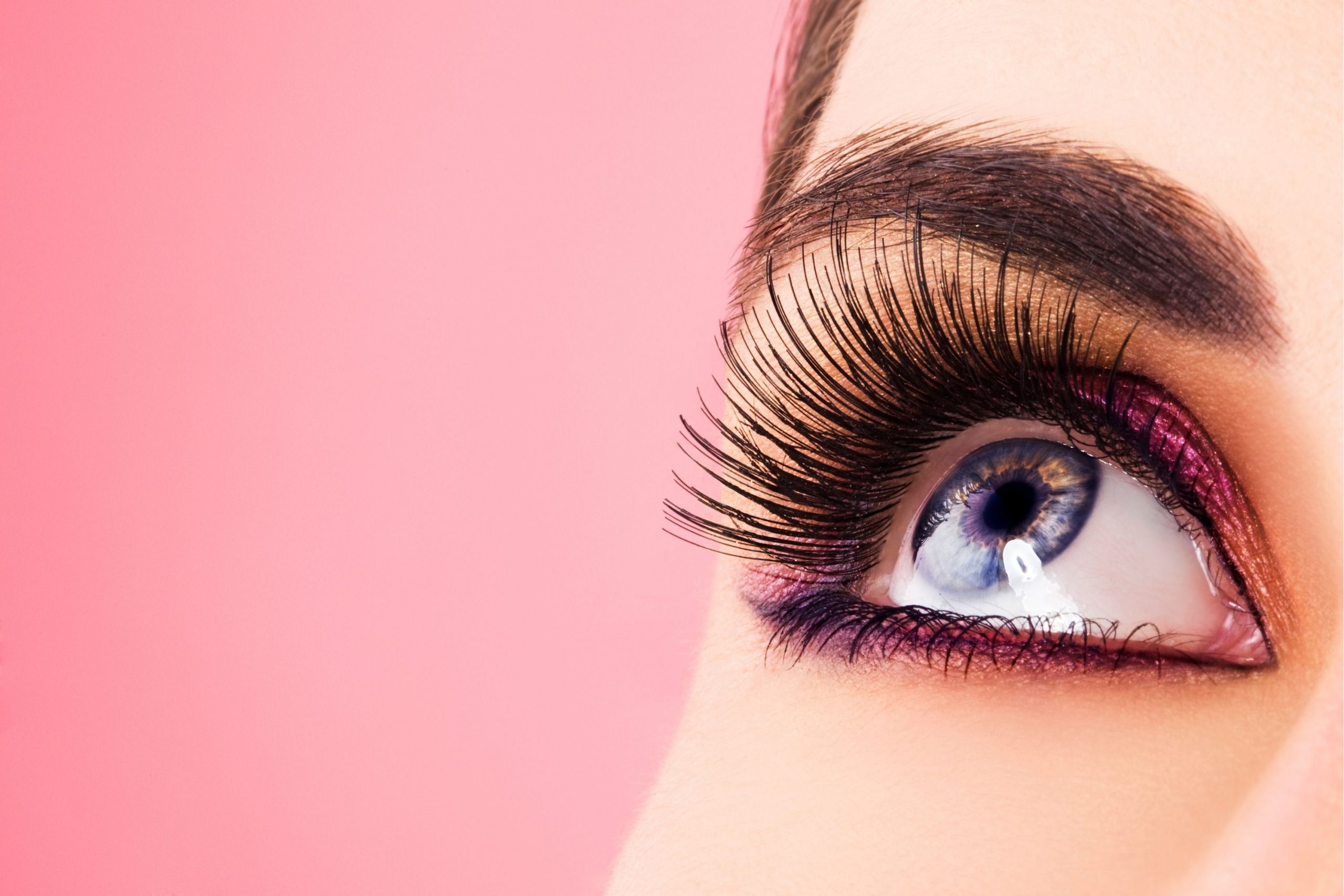 Method Two: Dissolve the Lash Glue With Natural Oil to Get Eyelash Glue Off
If you were wondering how to get eyelash glue off eyelashes without makeup remover, this is the answer for you. Use natural oils! This is the safest and the most skin-friendly method that only has benefits.
Oils don't irritate your skin, they are all-natural and contain no chemicals, and finally, natural oils work as a source of nourishing and nutritious components for your lashes and eyelids' skin.
The best oils to use for taking the fake eyelashes off are:
extra virgin olive oil
almond oil
As an option, in case you have none of these in your disposal and the lashes must be taken off right now, you can shift for a baby oil which is also a very delicate and harmless option.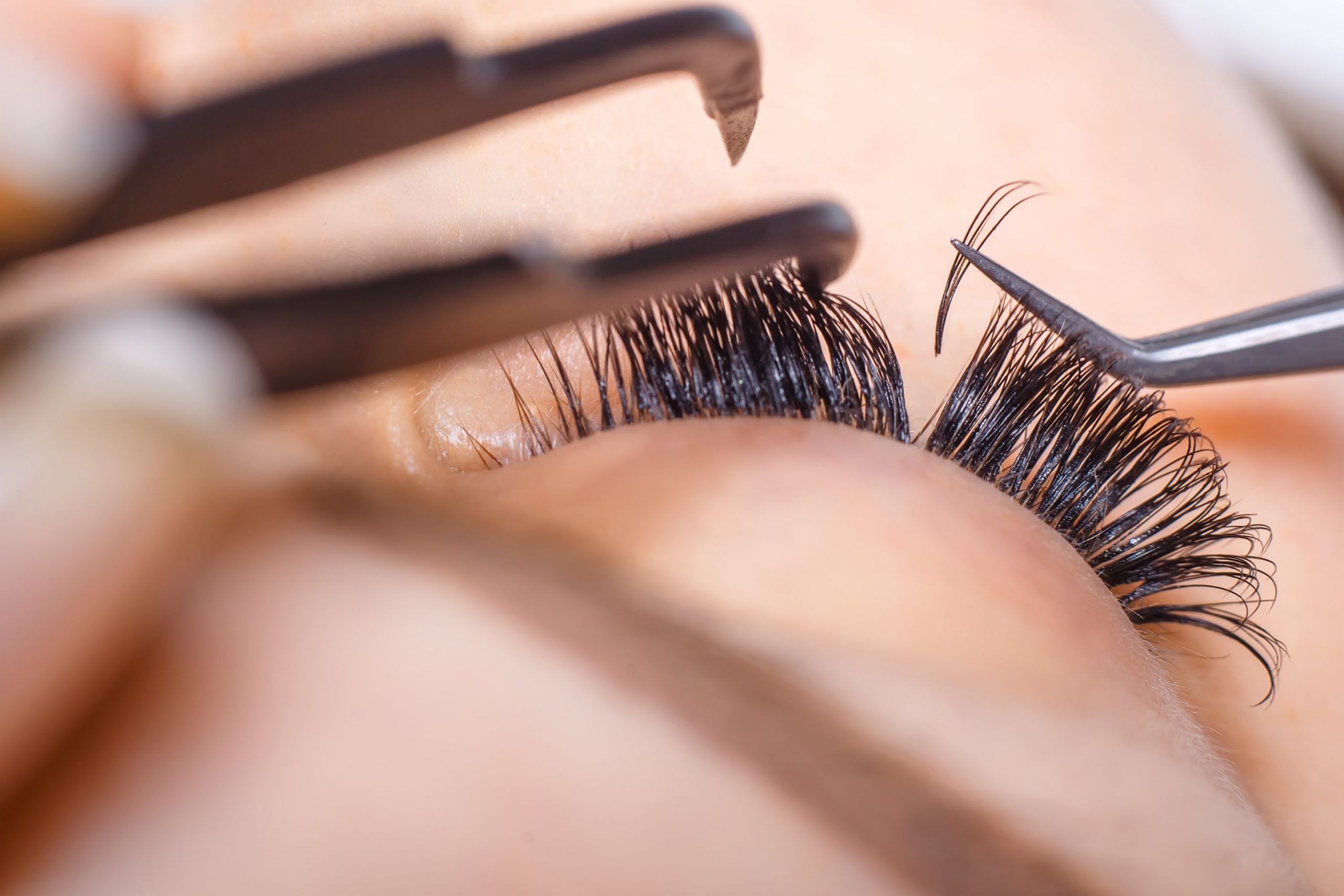 The process of the fake eyelashes removal in this case will look pretty much the same as the one we described before:
You dab a cotton swab in oil
You press the swab to the lash band and hold it for a few minutes
You pull the lashes off starting from the outer corner
You use a new and clean cotton swab to get rid of any glue residue and remnants
Finally, wipe the excess oil away and wash your face.
You surely have already noticed that this method does have one distinction. You need to hold the oily cotton swab pressed to your fake lashes. This is needed since oil works slower in comparison to eye makeup removers. This is why it takes more time to remove the fake lashes with oils.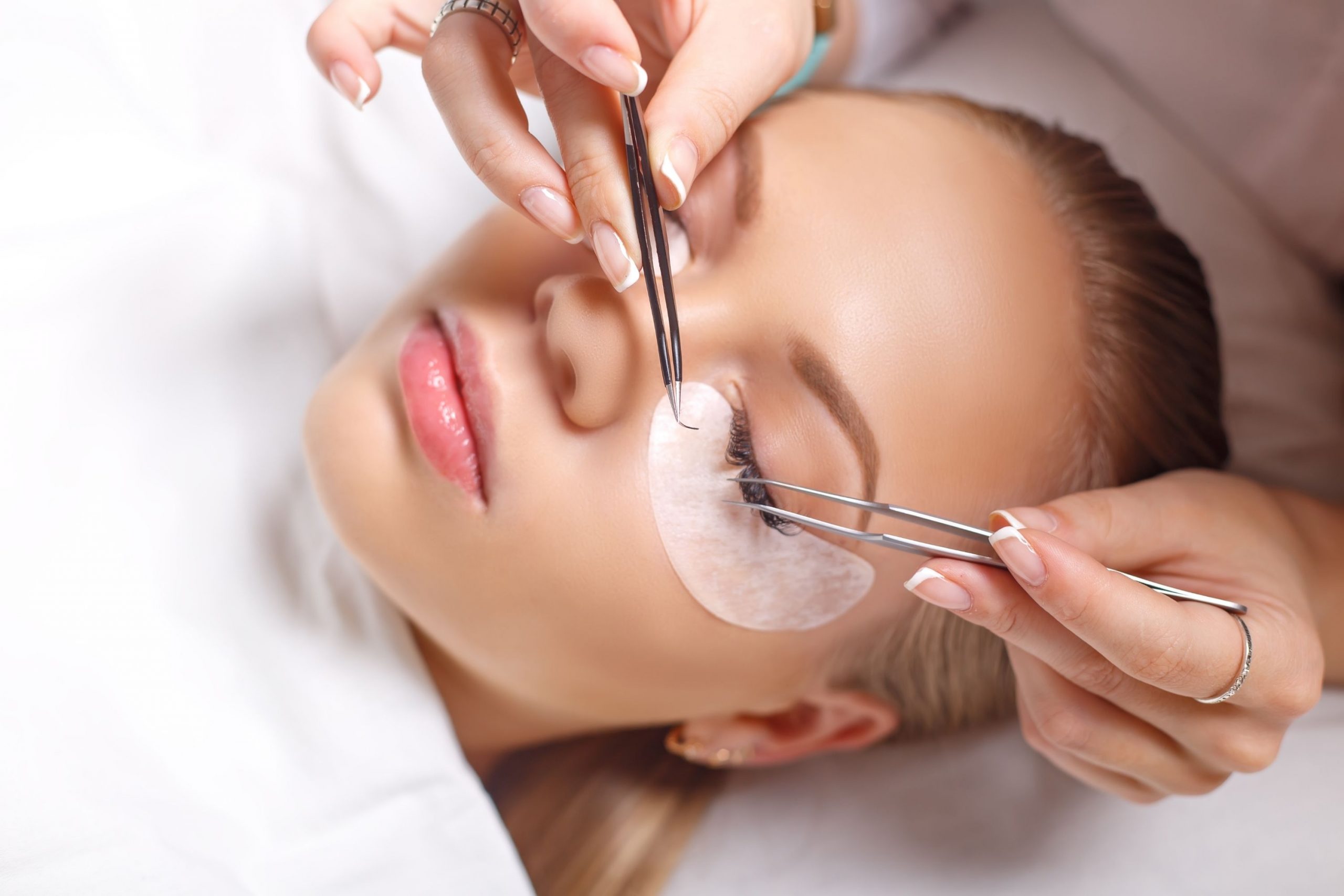 Method Three: Use Steam to Get That Glue Off Your Skin
How to take an eyelash glue off without using any products at all? Well, we know one solution. Just steam them off! Yes, you got it right. This method only requires a bowl, a towel, and some hot steaming water. No other additives or tools needed.
What you need to do is to take a bowl and fill it with several cups of boiling water. Then, drape your head with a clean towel and place your face above the bowl. The towel will trap the steam so it can help loosen the eyelash adhesive. But make sure you don't get your face too close to the water though, or you may burn yourself!
Eighteen inches is a perfect distance.
After you steam your face for three to five minutes, try to pull them off starting from the outer corner. The fake lashes must come off easily. If you feel any glue remaining on your eyelids after the lash removal procedure, rub it off carefully with your fingers.
Now you can splash your face with cool water and apply the moisturizer that you normally use. Nevertheless, you recommend you use this method only once a week since steam causes redness to your skin. And besides, it may become more sensitive and even develop breakouts!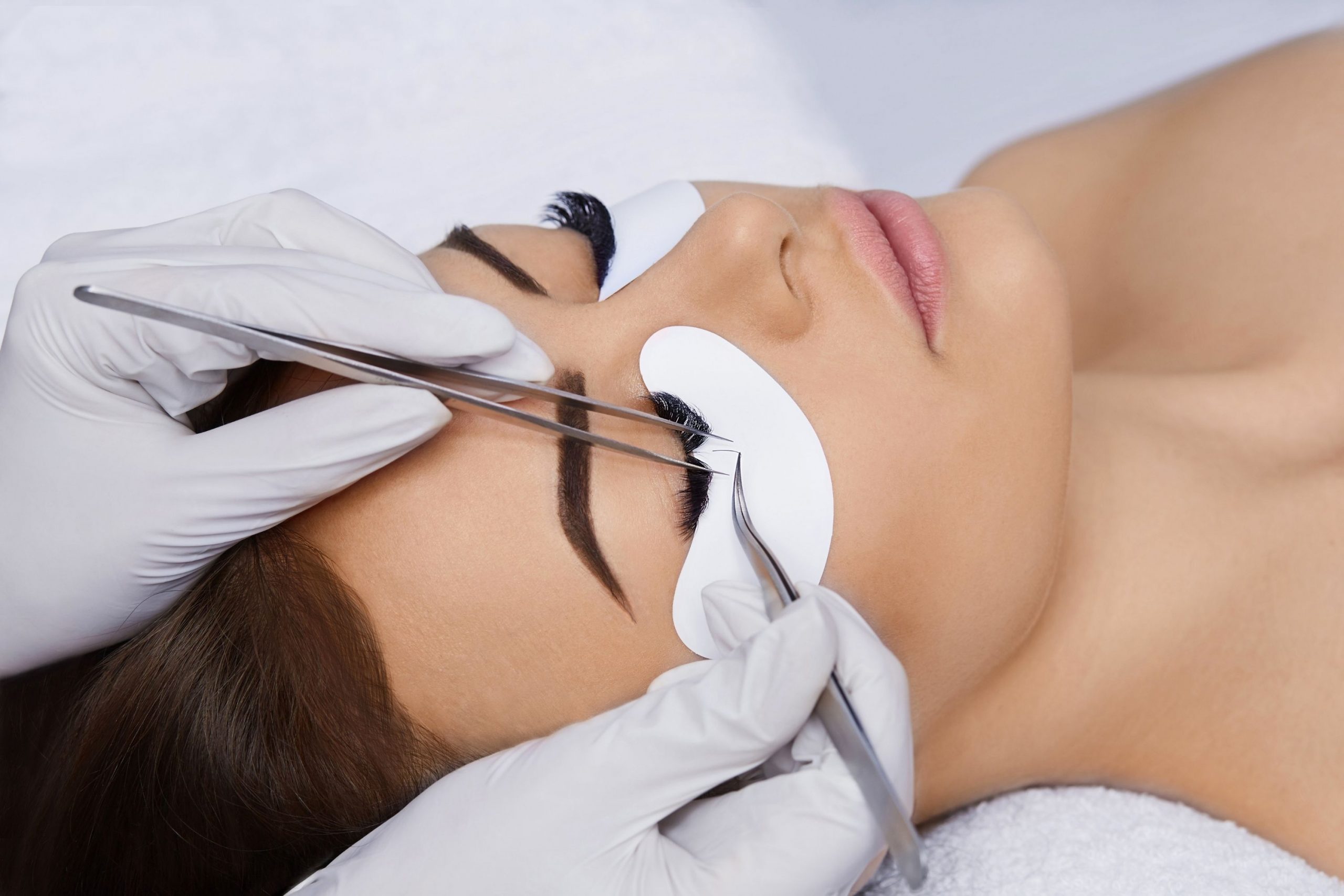 Method Four: How to Take Off Lash Glue From Your Eyelids Applying a Hot Towel
If you were looking for a method of getting the fake eyelashes off without any chemicals or even without the makeup removing products, here is how to get eyelash glue off your eyes this way. Simply make use of a hot towel.
This extremely simple yet very effective method can be used literally anywhere from a plane to your home or a hotel since it only requires a clean towel and a microwave.
You simply need to soak a clean towel or a cloth in water, roll it up, and place the roll in a zip lock bag. Then, pop it in a microwave for two or three minutes, not more. Remove by holding the bag, as it may be steamy and scalding.
Now, press the towel roll onto your eyes when it is cooled down enough (it must feel like lukewarm water) so that it is safe for your eyes.
Leave it there till it cools completely, and after that, you should be able to remove the fake lash extensions easily, the same as the lash glue – just by wiping it away with the towel!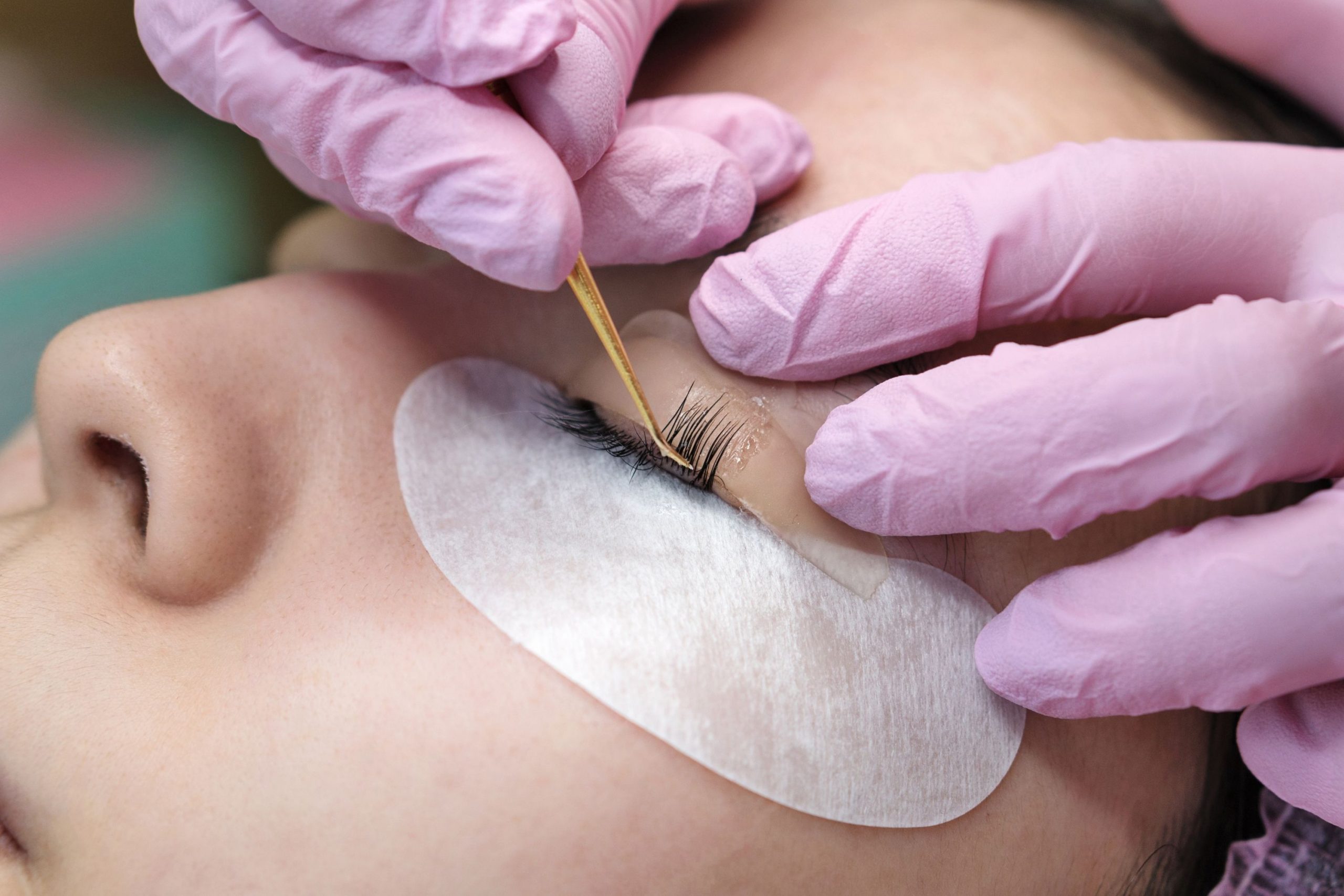 Method Five: Use Cream Remover
If you accidentally spill some lash glue on your skin, don't panic. You can easily remove it with the help of an eye cream that has a moisturizing effect.
In particular, we recommend using an eye cream with argan, jojoba, sunflower, or other oils since they will help break down eyelash glue easily. Moreover, the effects will be even more beneficial since the product also cares for your eyes!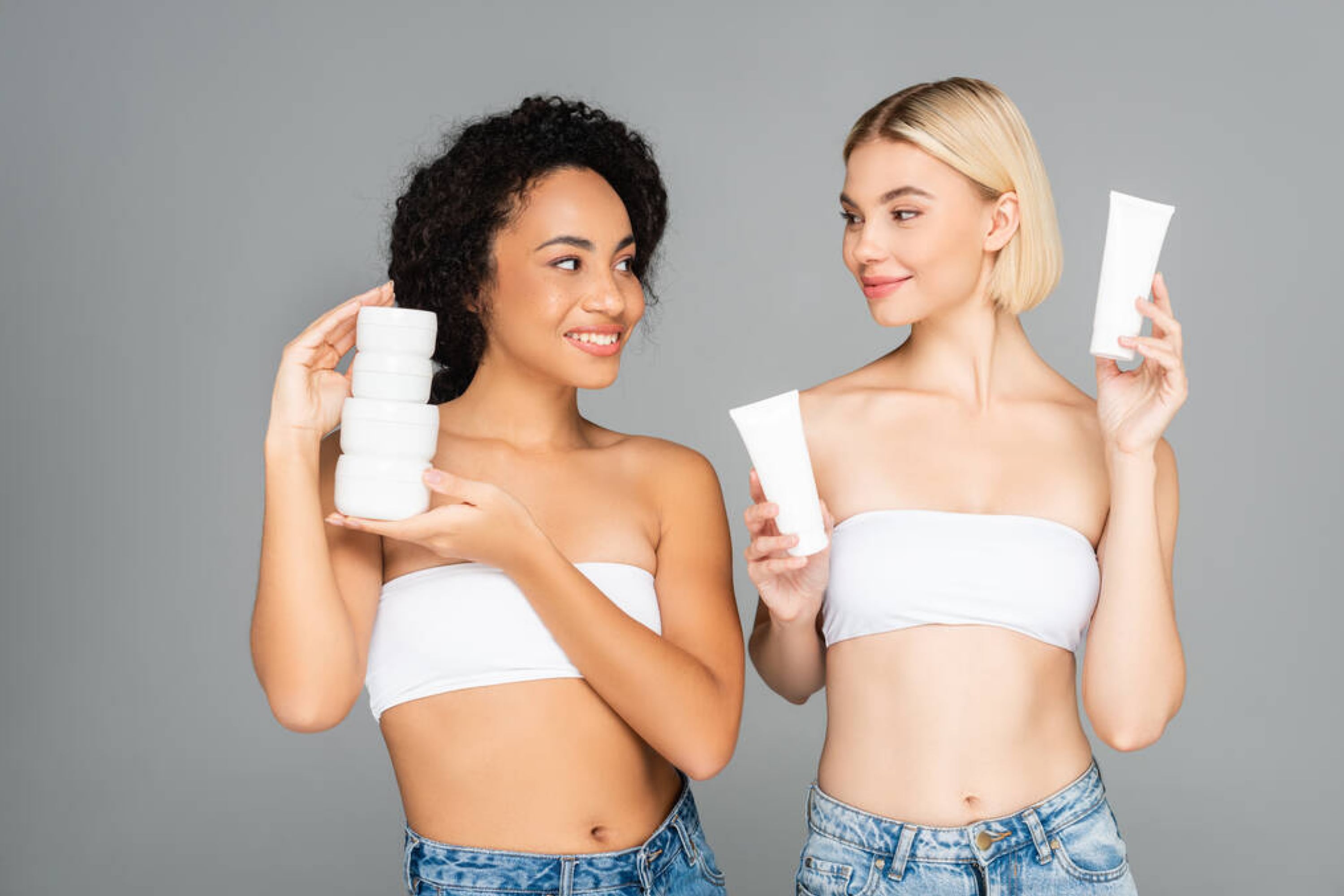 Method Six: Opt For Gel Remover
If you don't want to mess with DIY solutions, there's an easy way to get rid of lash glue on your skin. You can use a gel remover instead. It has a thick consistency and is easy to use. You just need to apply it on a cotton pad or swab and remove the lash glue.
However, note that some gel removers may contain harsh chemicals! This is why use them carefully to avoid irritating your eyes and skin. If you are unsure what gel remover to use, ask a professional lash technician for help!
Method Seven: Oil-Based Washes
Oil-based washes are helpful when you need to remove lash glue from your skin. However, you should not apply these washes to the lash extensions since they will break the adhesive bonds. As a result, your lash extensions won't hold to your eyelids!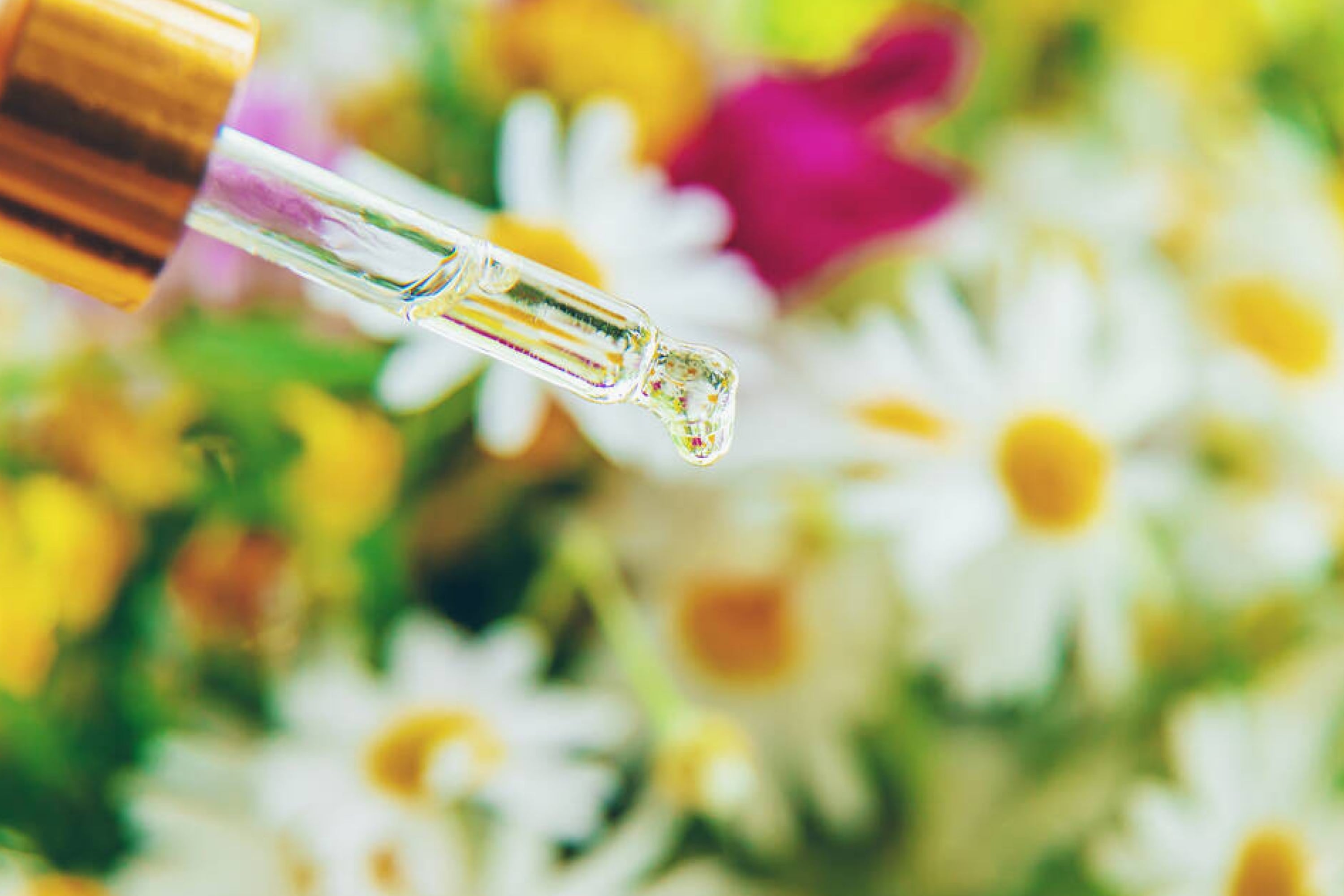 How to Clean Eyelashes After Removing Artificial Eyelashes?
If you wear fake eyelashes regularly, you need to know not only how to maintain them correctly but also how to take care of your natural lashes after taking the fake ones off. When you attach fake lashes, the lash glue may affect your natural eyelashes and even eyelids, so cleaning them properly is a must!
HOW I DEEP CLEAN MY FALSE LASHES! | Emma Fleming
What shall you do?
After you remove fake lashes with the methods described above, remember to clean your natural lashes too. 
Use a gentle eye makeup remover and a cotton pad to remove the glue from your lashes. 

Avoid rubbing them too hard since this can break the lash hair!

Use a gentle soap or baby shampoo to remove dirt and oil. 

To wipe your lashes and pat them dry, use a soft fiber towel or reusable cotton pad. 
Remember to always finish your fake lashes removal procedure by adequately cleaning your natural eyelashes! It will keep them strong and healthy.
Things to Keep In Mind When Taking Fake Eyelashes Off Your Eyelids
Above we have described a few most common and easy to use methods of lash glue removal. You might think that now you are fully "equipped" with all the information that is needed for performing the procedure like a pro, but we still have a few tips for you to remember.
If you plan to reuse your fake lashes later, consider using non-oil makeup removers for getting the extensions off.
When removing the lash glue with a liquid remover, don't saturate the swab too much.
If you have sensitive eyes, consider using natural oils to remove the lash glue.
For the dry skin around your eyes, oils are also more beneficial than chemical removers.
Avoid using oil for removing lash glue if you have oily skin or acne-prone skin!
Oil can make it more difficult for the lash glue to bond next time. Keep that in mind!
With these recommendations in mind, you will be able to avoid any unpleasant aftermath of the fake lash extensions removal if you do it at home.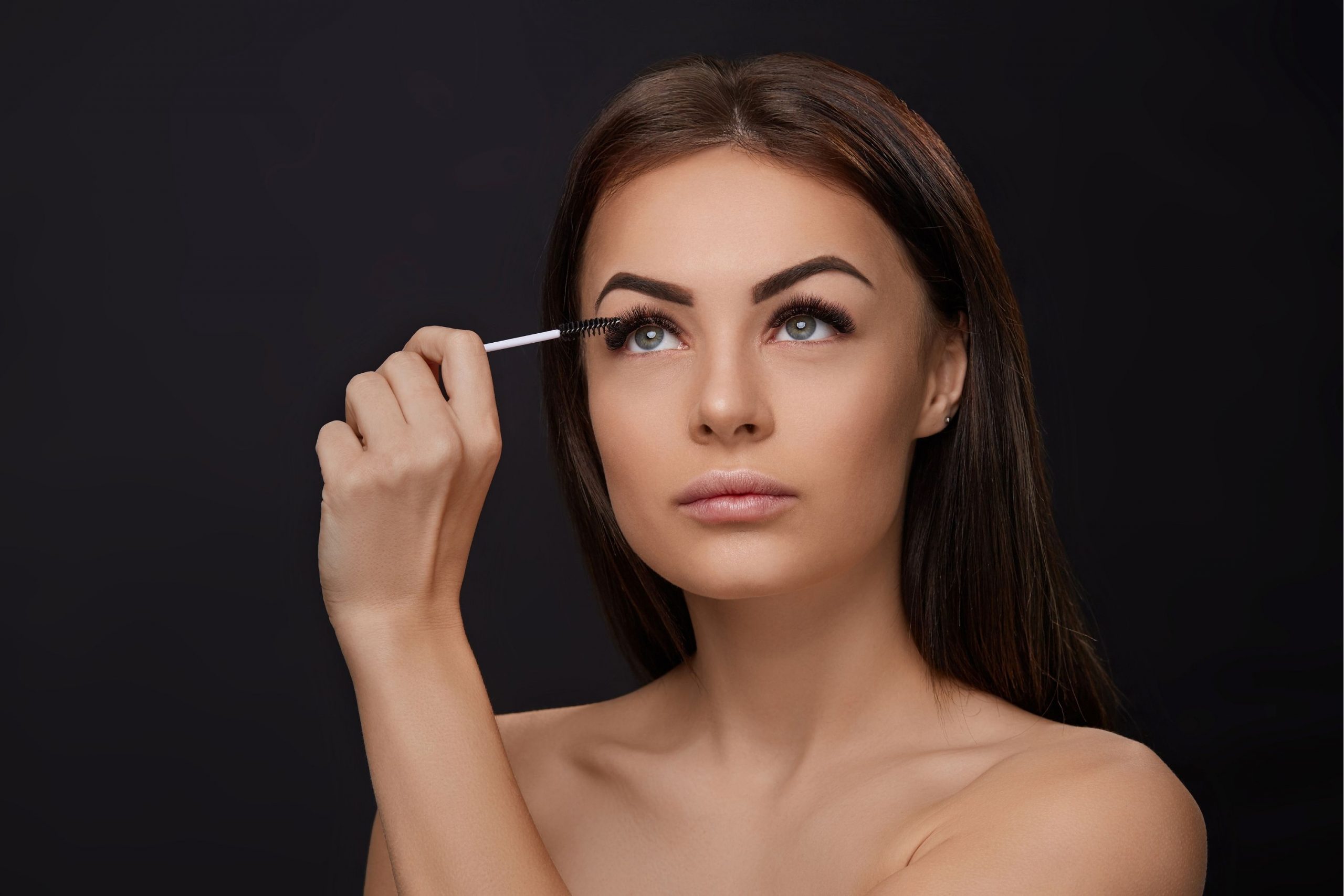 So, here is the complete guide for you on how to get eyelash glue off eyelids safely and with no harm for your skin and natural lashes. We have told you what types of glue removing products it is best and safest to use, as well as which ones of them must be applied with extra care and attention. In addition, you learned a few handy tips regarding the application of certain lash glue removing substances.
When being aware of all this, you will manage to take the fake lashes off the same easily and quickly as you applied them. And moreover, the removal procedure will be absolutely safe for you.
Frequently Asked Questions
⭐ How to get glue off false eyelashes?
If you have some glue on the extensions, try to wipe it away with a natural oil (coconut or almond will be fine), or use baby oil instead. Makeup remover can also help.
⭐ How to get eyelash glue off eyelids without makeup remover?
Use natural oils, baby oil, or a hot towel.
⭐ Can fake lashes cause natural lashes to break?