When you want to dye your hair, you most likely will go to a local salon so that the procedure is done by the professional hair stylist and colorist.
In this case, there is nothing to worry about in terms of how well the dyeing will be done or how properly the color will be applied.
But what if you decide to dye your hair yourself at home using a hair dye kit? In this case, you need to be aware of certain life hacks and nuances that will help to undergo the procedure properly and successfully.
Being aware of these nuances is especially important if you decide to turn blonde from brown. In this case, you will have to make use of a purple shampoo, and it is crucially important that you know how to use it right.
This is why one of the most frequent questions folks ask is how long to leave the purple shampoo in.
In this article, we will do our best to give you all the answers. You will learn how much time you should keep purple shampoo on your locks, how to use it correctly, and how this product actually works.
Also, we will tell you whether this type of shampoo is able to take that orange hue out of your mane and what hair color cancels orange.
Related: How to Fix Orange Hair With Box Dye?
How Long Should You Leave Purple Shampoo On Your Hair to Remove Orange Hue?
Can I use purple shampoo on orange hair in order to cancel that unwanted hue? Yes, definitely you can. Then how long can I leave purple shampoo in my hair? Well, it usually depends on the product that you are using.
However, the general rule of thumb is the following: you should keep purple shampoo for no longer than five minutes on your hair if you want to strip the orange hue away successfully and safely.
It is a well known fact that going from brown hair to blonde can be a tricky process. Besides the possible hair damage that can be caused by the chemical hair products, you might also end up with a hair color you didn't plan on having – orange, in particular.
This is why it is recommended to apply purple shampoo. But also, it is important to know how exactly this product should be used in order to give the most of its power to your hair.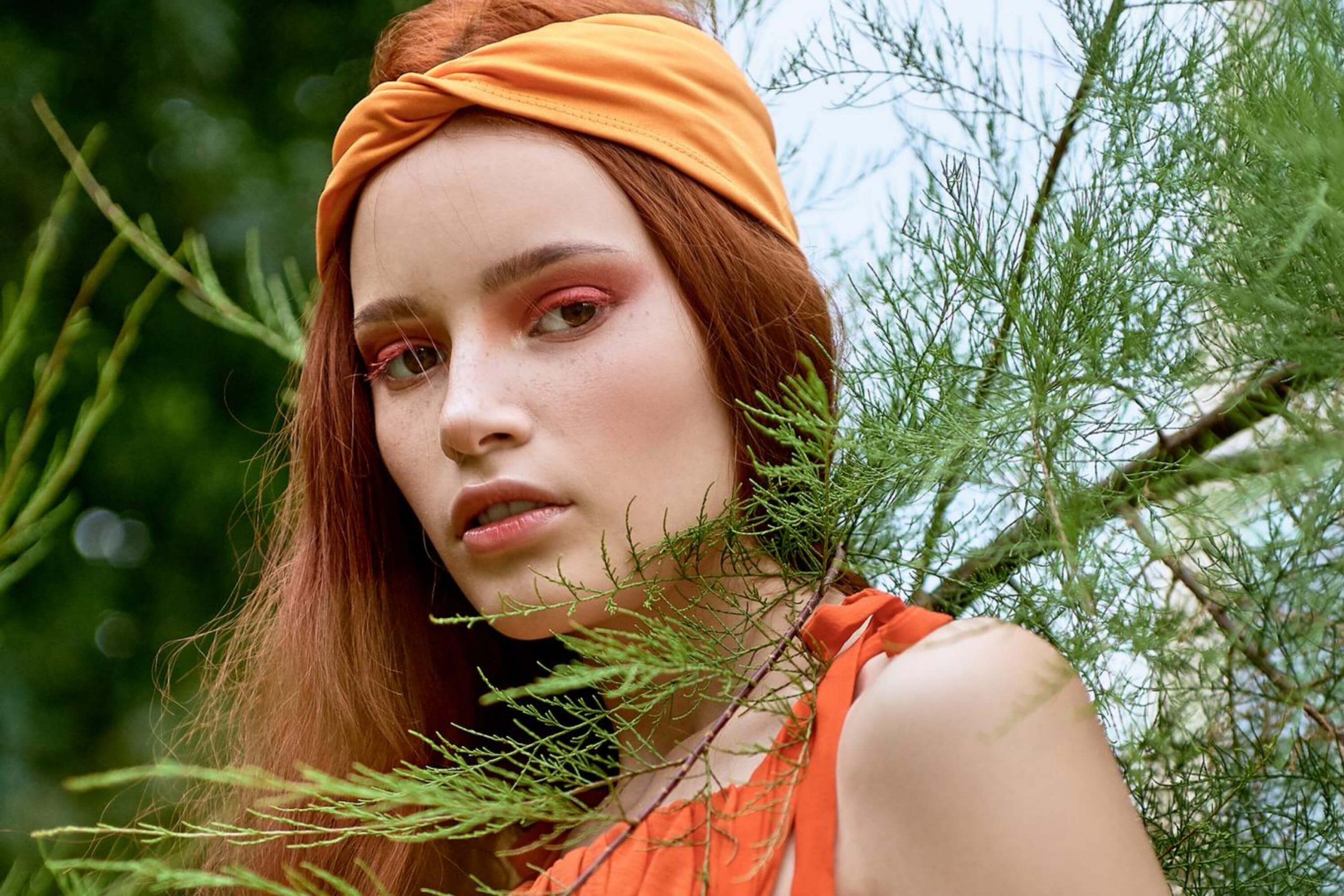 How to Apply Purple Shampoo Correctly?
If you know for sure that you have to make use of a purple toner or purple shampoo on orange hair, it is essential to be aware of how to apply it correctly.
Like this, you will be able to avoid any unexpected and unwanted scenario that might lead you to an even worse state of your mane.
Fortunately, applying purple shampoo is very easy. Just make sure that you follow all the recommendations precisely.
I LEFT PURPLE SHAMPOO IN MY HAIR FOR AN HOUR.. *toning my hair*
Get Your Hair Wet
Start with wetting your hair thoroughly with slightly warm water.
Purple shampoo is basically what it is – a shampoo. So it should be applied onto wet locks, not dry.
This is why you should get your hair completely wet before applying the product.
Warm water is more preferable in this case because it has both soothing and healing effects on your hair. In addition, the temperature helps expand your hair shafts and allow them to better absorb the purple shampoo.
It means that the product will work much better than if you apply it on hair that has been wetted with cool water, for example.
Related: How to Fix Orange Hair After Bleaching. Fresh Useful Tips
Rub the Product Into Your Hair
Now that your mane is thoroughly wet, it is time to apply the purple shampoo. Do it moving from root to tip, just like you do when using your regular hair shampoo. And remember to massage the shampoo into your hair gently as you work the product through your tresses.
We would also recommend you pay closer attention to your hair's problem areas, such as brassy or yellowed strands that you are hoping to fix with the shampoo.
Also, in case you are using purple shampoo on highlights, apply the product to the blond streaks only.
See, purple shampoo does not affect dark hair! Finally, you should prioritize your roots rather than hair tips while applying the shampoo since like this you will avoid hair damage in future.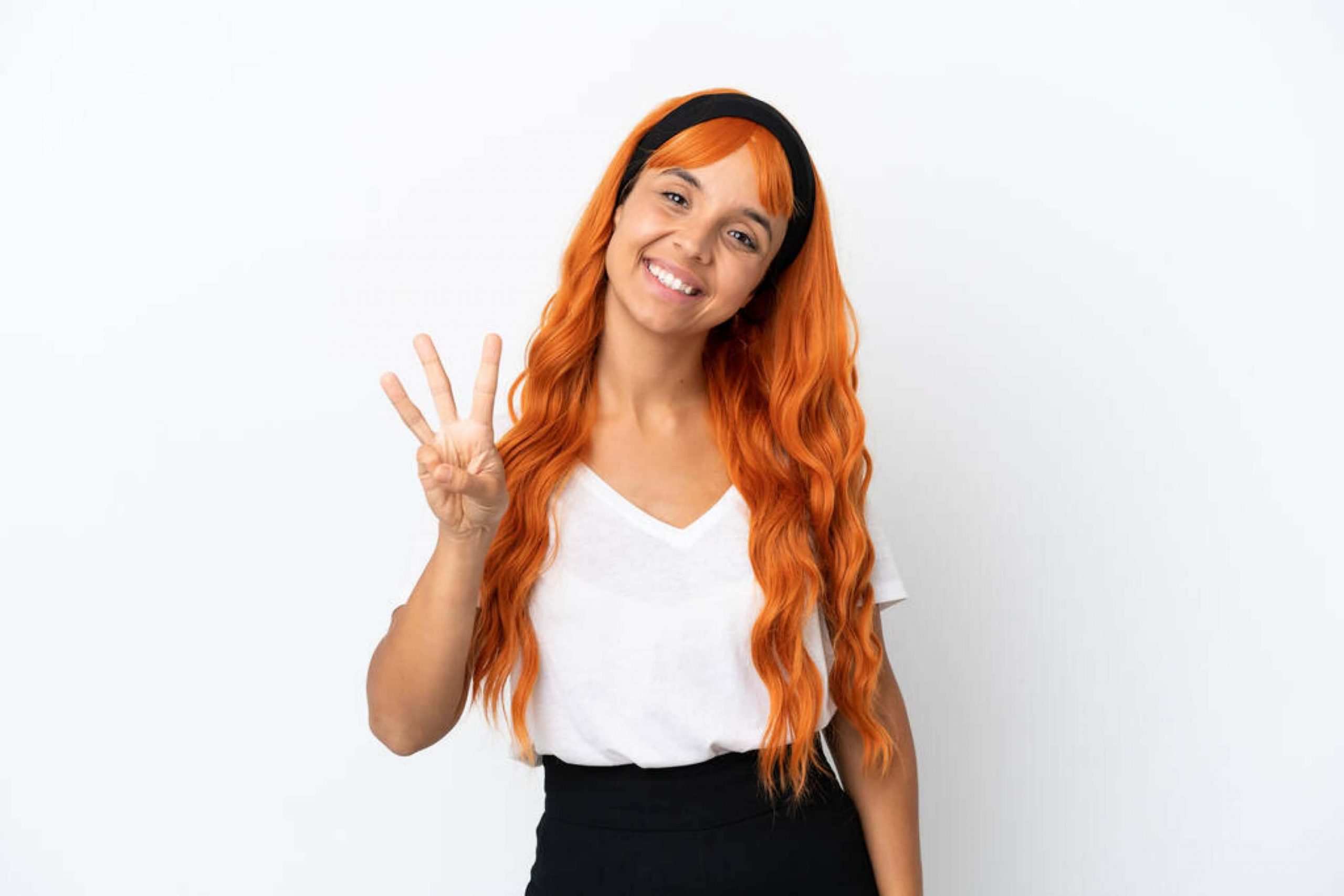 Related: How to Remove Permanent Hair Dye With Olive Oil?
Let It Sit And Work
Now that you have applied the purple shampoo, it needs some time to do its job. We would say, let it sit on your hair for two or three minutes in general in case your hair is naturally blonde.
See, those of you who have hair of a warmer, natural blonde color and have mild brassiness, should keep the purple shampoo on for 2-3 minutes.
Usually, that is more than enough. After several minutes have passed, rinse your hair out with cool water.
However, pay attention that your roots still need more time for the product to work, so start applying the shampoo there first of all.
Also, note that the recommended time may vary depending on the brand of your purple shampoo! But this product must never be left on your hair for more than five minutes!
Make Sure You Apply It to the Colored Or Brassy Hair Correctly
You might not be aware of this nuance, but if your hair is dyed or if it is brassy, purple shampoo will need more time to sit on it in order to make some effect!
In this case, you should let the product sit on your mane for up to fifteen minutes!
Also, in case your hair is significantly discolored or if you have recently dyed your hair blonde, leave the shampoo in for five to fifteen minutes as well.
Your hair may need more time to fully absorb the tone if it is badly discolored. Then, wash the shampoo out of your hair with cool water.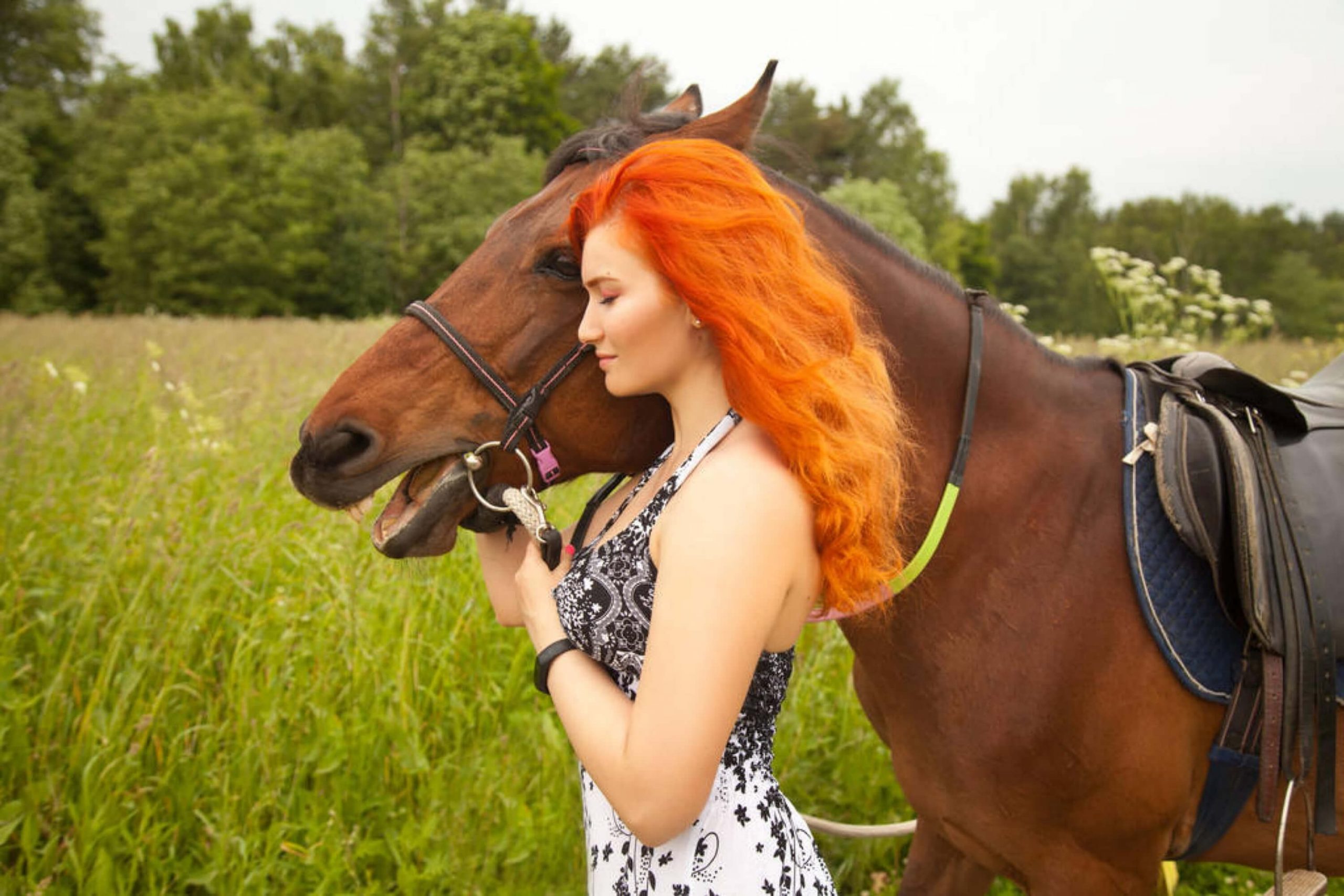 Apply Purple Shampoo to the Gray Or Silver/Platinum Hair Correctly
Gray and silver or platinum hair is another category of hair that requires distinct purple shampoo application. On this type of hair, this product should be left for around half an hour.
This time may also vary depending on how badly your hair is stained or brassy, so to get the best result, we recommend you put a shower cap on and keep your purple shampoo for up to thirty minutes.
Like this, it will be able to remove the warm tones entirely.
After-Shampoo Treatment
After you wash your purple shampoo off, the procedure is still not finished. Now it is time to apply hair conditioner.
It will moisturize your hair and help it look better. If you want to, feel free to mix your purple shampoo with the purple conditioner – this way, the tone of your hair will be more intense.
As you can see, there is nothing difficult about using purple shampoo if you know what to do and how to do it in order to get the best effect.
Maintaining Your Hair Color with Purple Shampoo
To make sure that purple shampoo does have a positive effect on your locks, you should use it regularly and correctly.
Proper maintenance matters a lot in this case.
So check out what tips you should be aware of if you want to make this product work for you better.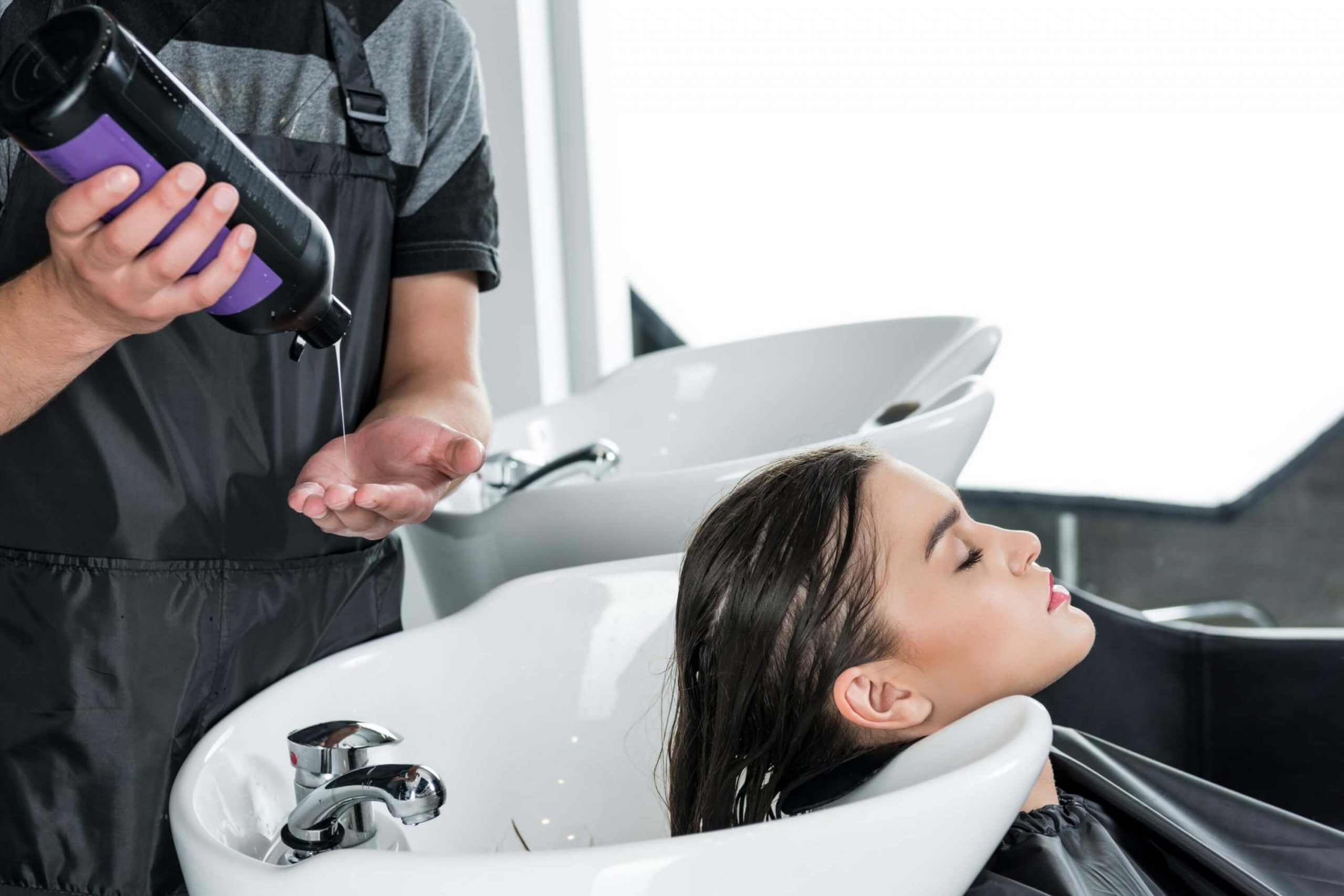 Use It Regularly
We suggest you do it once a week or whenever you notice brassiness. Also, make sure that you alternate your purple shampoo use with non-tinted shampoos. It will help you to keep your tint light and even.
If you have naturally blonde hair of warmer tones, feel free to use the shampoo only when you notice yellowing.
Dulite It If Needed
Some purple shampoos may appear to be stronger than others. So don't be afraid to dilute it if the product is way too strong for your tresses. If you don't do this, the shampoo may give your hair a slight lilac hue!
Deep Condition Regularly
Purple shampoo application also requires conditioning your hair! So remember to deep condition your locks a few times a month since purple shampoo can dry it out quite significantly.
If you follow all the maintenance tips precisely, your hair will be free from brassy and yellowish tones, as well as remain glossy and healthy due to the proper care.
Will Purple Shampoo Take Orange Hue Out Of Hair?
Unlike the popular belief, purple shampoo is not able to completely remove the orange or yellowish hue from your hair or highlights. In order to get the optimal results, you should check out the color wheel and determine which color exactly should be used in order to cancel out the orange hue.
Purple shampoo is indeed able to cancel out yellow tones from your hair, especially if you use the product on a regular basis.
But since this shampoo is usually advertised as the solution to brassy hair, folks tend to stress about it. No worries! There is a simple solution to this "problem".
If you take a look at the color wheel, you will see that the blue color is the opposite of the orange. It means that you need to wash your hair with a blue shampoo.
So if you end up with orange hair, and you want it to be blonde, a toning shampoo may help a bit, but don't expect magical results!
It needs to have a good foundation to work properly.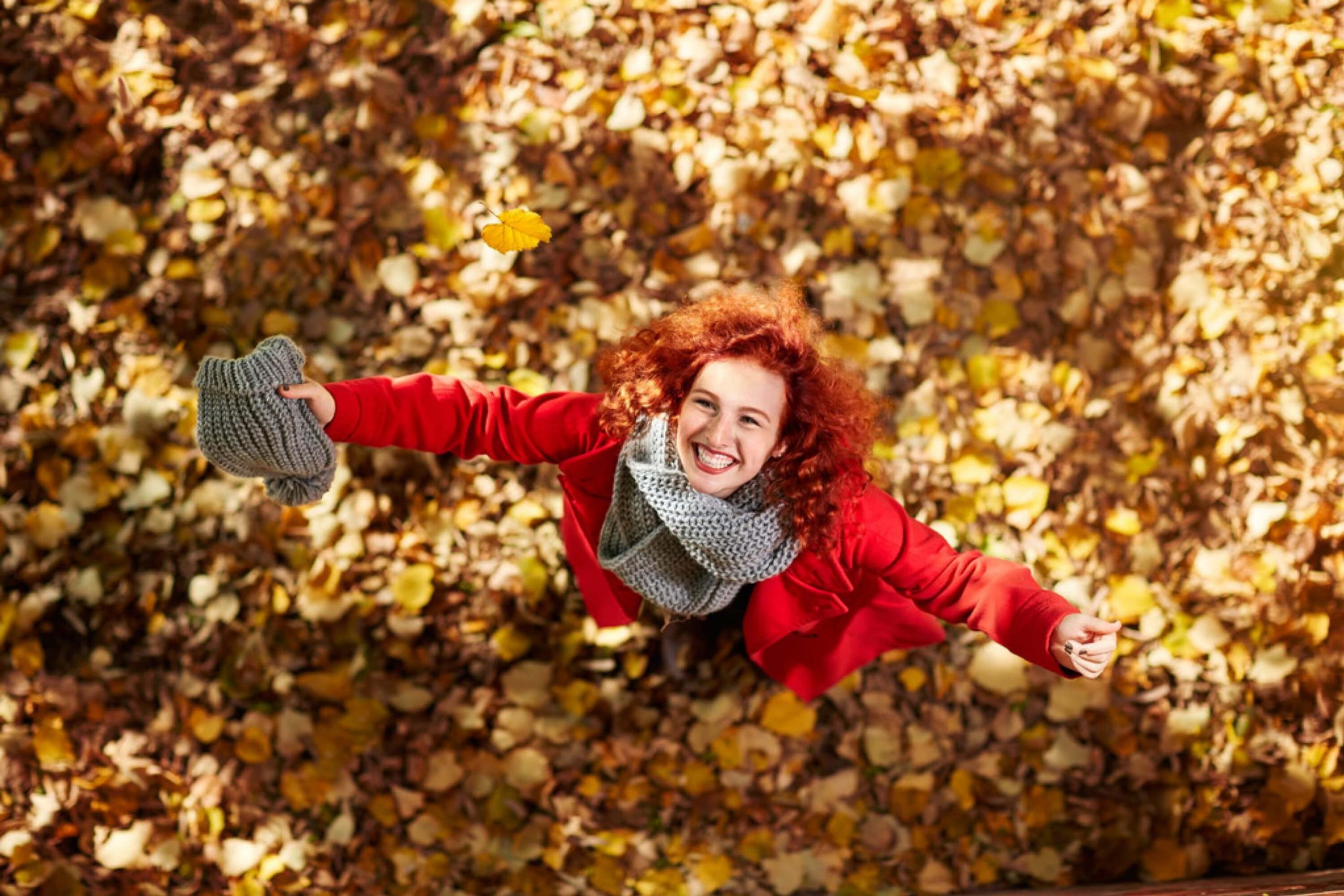 What Hair Color Cancels Orange?
It happens sometimes that you bleach your hair and it shows an orange tint to it. If it happens, then it is a sign that you haven't lifted it enough. There are several reasons for this.
For example, you didn't keep the bleach long enough on your hair, or you didn't apply it properly, or you might even simply choose a bad quality product!
For those of you who are coloring your hair in a hair salon, there is no need to worry because a hair colorist will bleach it once again, turning the orange tint into a less prominent, and then tone your hair.
However, those of you who are doing this on their own should reconsider putting in more bleach. The reason is obvious: it might damage the structure of your hair if the procedure is not done properly!
Nevertheless, there is still a way out that can help you to cancel out the orange and keep your hair as healthy as possible. You simply need to apply a tone-down color to your hair.
A tone-down color is usually green-based ash gray that can cancel the orange tint.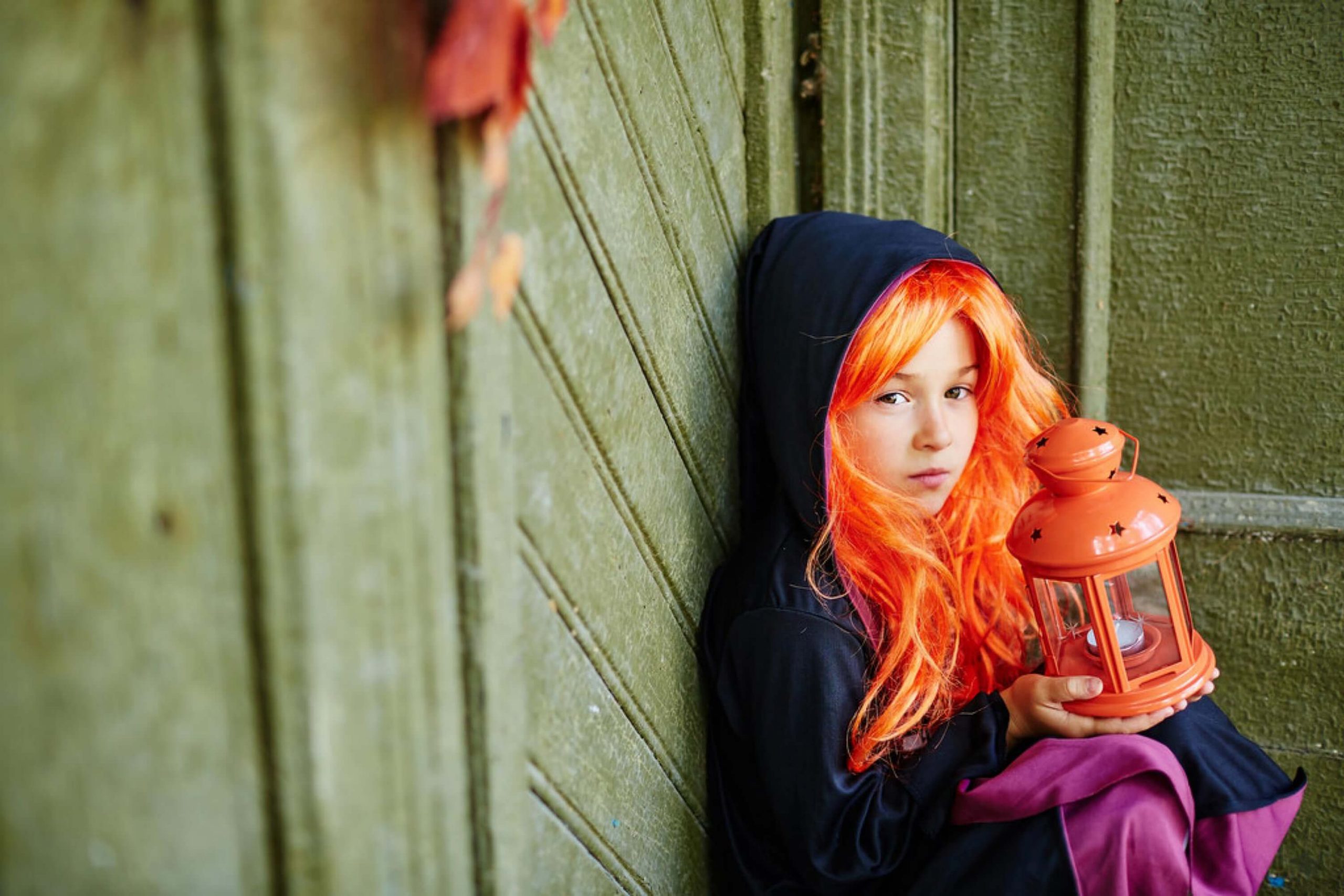 How to Choose Purple Shampoo?
There are so many different brands of purple shampoo on the market these days that people often get lost when they need to decide which product to buy.
Fortunately, there are a few tips that you will surely find handy.
Hairdresser Reacts To People Ruining Their Hair With Purple Shampoo
Pay Attention to the Consistency
Opt for a purple shampoo that has a thick color and consistency.
A high-quality purple shampoo should be opaque, not transparent, in color. If you can, squeeze a small amount of the product onto your finger before buying it.
Like this, you will make sure it has a solid color.
Consider Your Hair Color
If you have gray, silver or platinum hair, you will need to buy a darker purple shampoo.
These alternatives work the best on platinum and gray hair colors.
So stay away from violet and bright blue or purple and stick to indigo and similar ones designed for pale hair.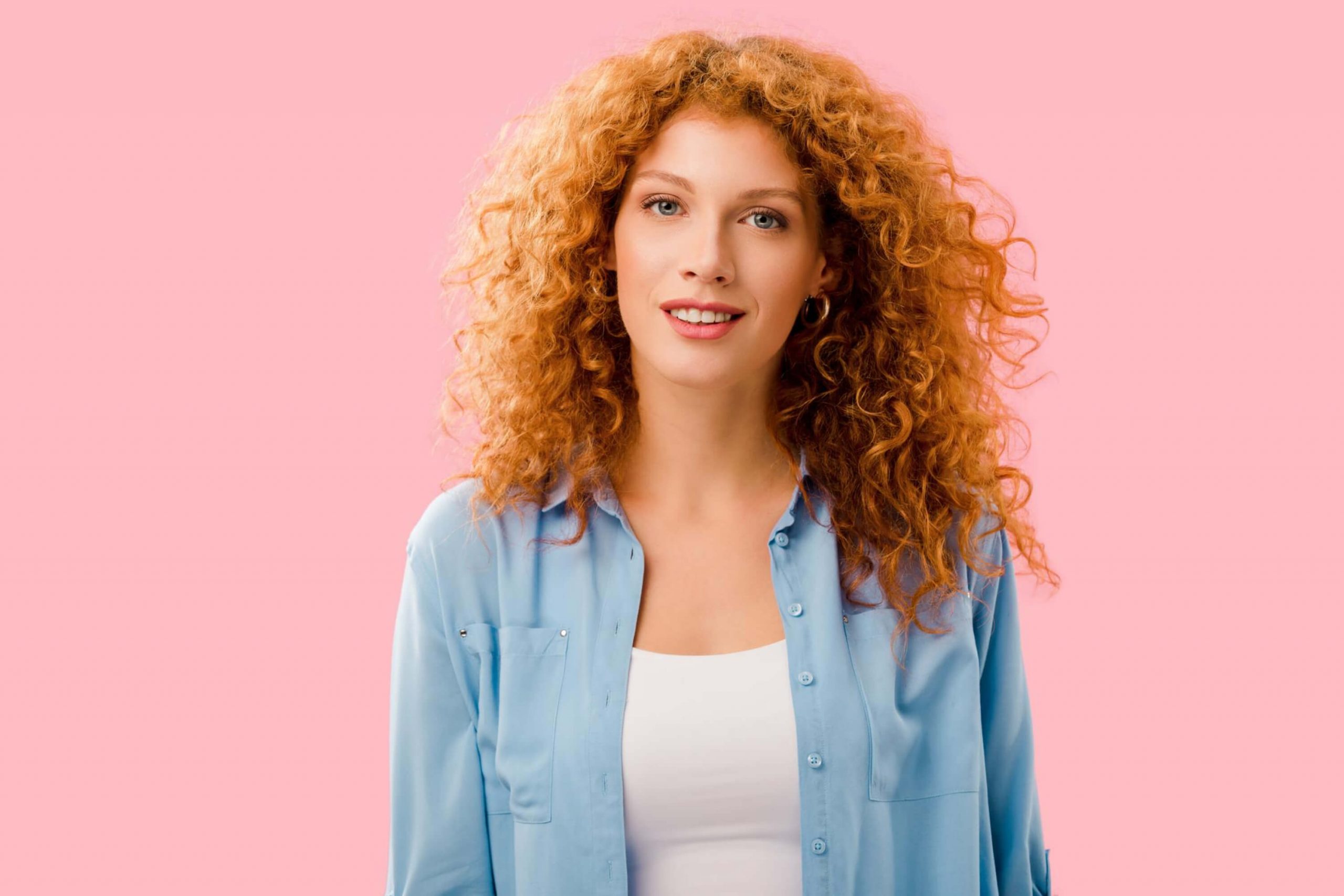 Blonde? Buy a Brighter Shampoo!
For those who have blonde hair, the recommendation will be the opposite.
Pick a brighter purple shampoo if you have blonde hair. Blonde hair needs less purple coloring to remove brassiness from its tone.
Avoid inky violet shampoos and go for a brighter color to prevent oversaturating your hair.
No Purple Shampoo On Dark Hair!
Avoid purple shampoo if you have dark hair. Purple shampoo is ideal if you want to turn blonde or silver hair from a brassy to a brighter, more neutralized color.
With these life hacks, you will be able to pick up the right type of purple shampoo depending on your hair color and the effect you want to get.
So you have already learned how to apply purple shampoo correctly, what application nuances exist, and how to pick the right product so that it works the best on your hair.
And since you also know the application and maintenance life hacks and tips, using this hair product will be very easy for you from now on.
Frequently Asked Questions
⭐What happens if I leave purple shampoo for too long on my hair?
It won't damage your hair, however, the tresses may turn slightly violet in color! So try not to keep purple shampoo too long on your hair.
⭐How long to keep purple shampoo for brassy hair?
Fifteen minutes should be more than enough. The same time frame is true for color-treated hair.
⭐Is it ok if I leave purple shampoo for 30 minutes in a row?
No, you'd better not do this. Instead, leave it a couple of times for 15 minutes each.