Coloring your hair in all colors of the rainbow is definitely exciting and ends up in awesome results! Besides, this is a great and relatively easy way to change your appearance, sometimes rather dramatically.
However, those who undergo this procedure often, know very well how bad repeated applying of the hair dye affects our strands, making them dry and brittle! No wonder then that so many people started asking whether it is possible to use any natural color removing options instead of those harmful bleach-containing products.
And in fact, there is one that we can offer to you! Actually, all of you know it very well, it is olive oil. Yes, the regular olive oil we have in our kitchens can be used as a great hair dye removal product!
But in order to use it correctly and end up with the desired effect instead of excessively oily tresses, you need to know how to apply it to undergo the color removing procedure correctly.
So in this article, we will explain how you should use olive oil if you need to remove hair dye from your locks, and what is so beneficial about this simple product that has turned it into such a versatile product.
Also, we will provide you with a few other, alternative solutions, also all-natural, that can be successfully used instead of olive oil in case you need to get rid of the old dye on your mane.
Related: How Often Should You Oil Your Hair?
How to Use Hot Oil Treatment to Remove Hair Dye?
To begin with, if you think that removing hair dye from your locks with olive oil means that you have to pour the whole bottle on your head, this is not like that!
In fact, the oil must not even be used cold as it is. But let us explain step by step.
If you wonder how to remove color from hair using olive oil, there is one useful method. It is called hot oil treatment.
This home treatment method allows you to remove permanent hair dye from your tresses naturally without using harsh chemicals or bleach that will only strip your tresses of their natural moisture, leaving them excessively dry and frizzy!
All you need to do in order to get rid of the old hair dye on your strands is to follow the steps described below, and you will be on your direct way to luxurious-looking and perfectly moisturized hair with deliberately faded color:
You need to rinse your hair in hot water for as long as you can stand it. This is needed in order to open up the hair cuticles and help the process of color fading to pass better.
Prepare around half a cup of olive oil. Warm it up either in the microwave or on the stove for 30 seconds before applying it to your hair. And remember: you want it to be warm, but not scalding!
Drizzle the olive oil over your damp hair until it is all in your locks, and using your fingers, delicately massage it into your scalp and hair strands. Make sure all of your hair is covered evenly, from the ends to the roots.
Use a shower cap or saran wrap and wrap your hair up. This is needed for the oil to deeply penetrate your hair shaft, working to unfix the hair dye from your cortex. Try to keep oil for around 30 mins on your hair in this wrap.
After half an hour passes, take a thickening or clarifying shampoo. Both of these will help the olive oil remove the permanent hair dye from your strands. Use only lukewarm water since boiling hot one can damage your tresses!
If you have enough time, we would suggest you apply a leave-in conditioner. This is needed to alleviate any dryness and help hair recover from the dye as effectively as possible.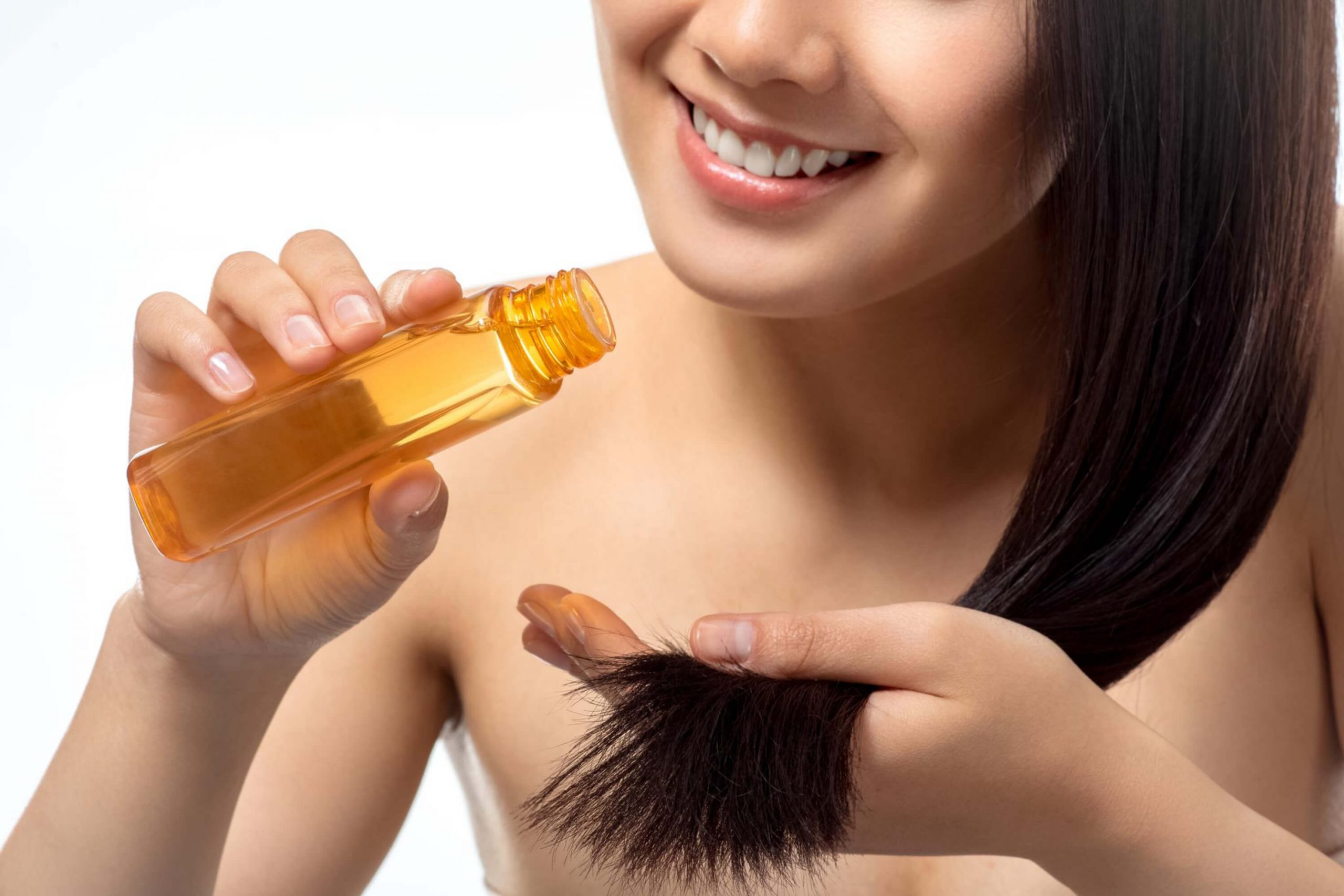 How to Remove Permanent Hair Dye Naturally?
If you wonder how to remove hair color without bleach, but also without using olive oil (for instance, if you are afraid of your locks getting oily), there are several other methods that can be used the same effectively.
Don't forget, though, that both swimming and sun exposure will also fade hair color – so if you are keen to shift your present hair dye, cover up with some SPF and hit the water.
Related: How to Remove Permanent Hair Dye From Grey Hair?
Dandruff Shampoo And Baking Soda
Did you know that baking soda is a natural bleach? That's right, you don't need all that chemical stuff that turns your hair into a mess in order to remove the old hair color.
Using baking soda, especially in a powerful combination with dandruff shampoo, will create a paste-like stuff that can help to get rid of hair dye.
Why use dandruff shampoo, you may be wondering? See, this type of shampoo has higher pH levels, which works in tandem with the baking soda.
The only nuance that you need to pay attention to is to mix equal parts of shampoo with soda and allow it to sit in your hair for a while before rinsing.
Good Old Vitamin C
It is good not only for your health and immune system, but for stripping the unwanted dye from your tresses. All you need to have for this are those tablets that dissolve in water. They contain acid which oxidizes with hair dye, causing it to fade.
This is a particularly effective method if you strive for lightening your hair. All you need to do is to mix 1 gram (about three tablets) of vitamin C powder with your regular shampoo.
Apply evenly over your head, use a plastic cap for 5-10 minutes, and then rinse with lukewarm water. And remember to follow up the procedure with a conditioning treatment.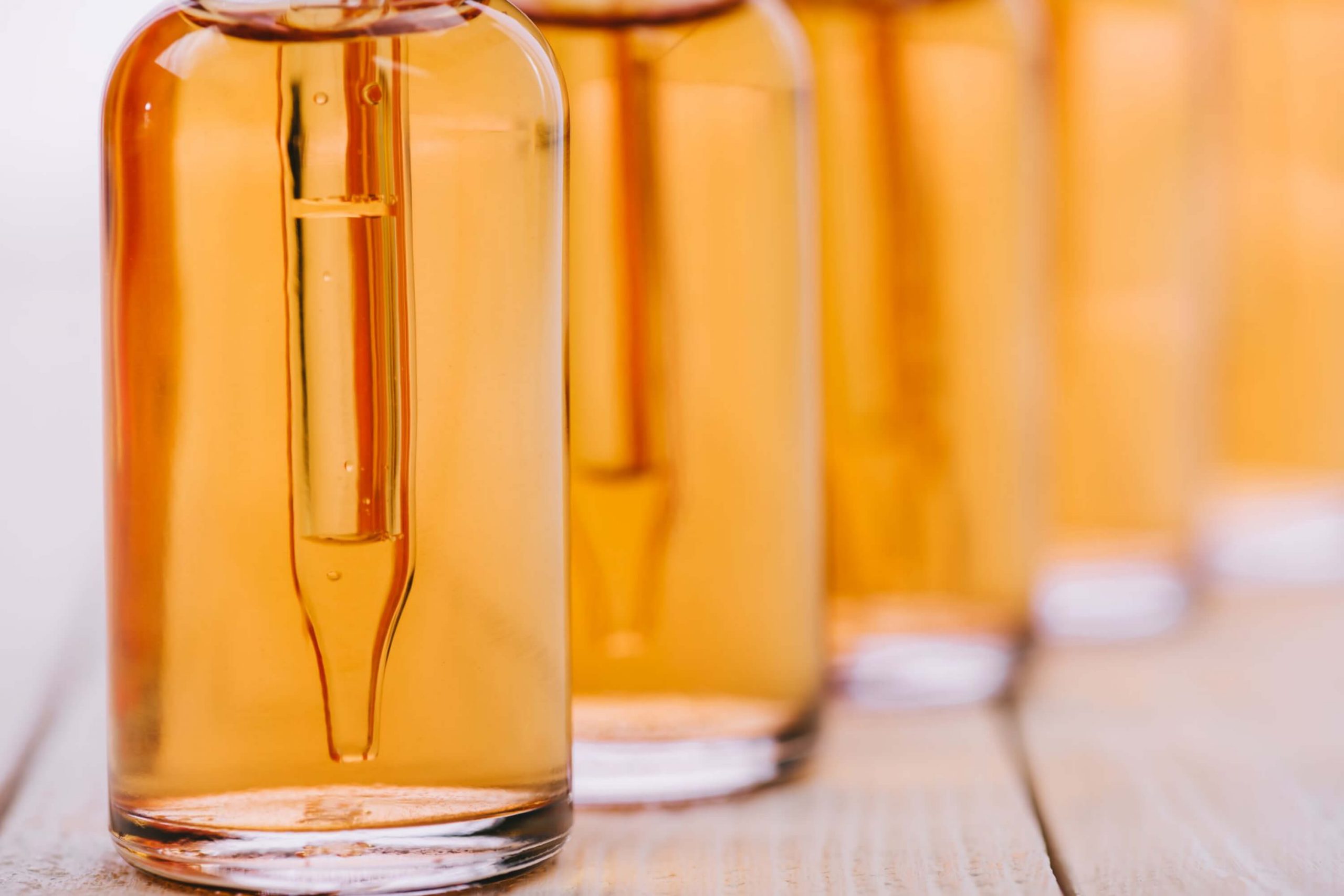 Related: Can You Freeze Oranges?
White Vinegar
Well, yes, this method may not leave your tresses smelling like after applying one of those fabulous Versace perfumes, but at least, it will have the job done properly!
The acid in vinegar will work to remove permanent hair dye without damaging either your scalp or hair. We recommend white vinegar rather than apple cider, as it is more acidic and therefore most effective.
To remove hair dye with the help of this kitchen product, you need to mix equal parts of water and white vinegar before applying them to your hair. Pop a shower cap on, leave for around twenty five minutes, and rinse your hair thoroughly.
Follow with a conditioner of course, since it helps to support your locks after the acidic "attack". You may need to do this procedure four to five times though in order to get the most significant effect.
So, now you know how else you can use olive oil except for adding it to your salads and other culinary masterpieces! This is a great thing for removing permanent hair dye from your tresses, and it can cope with the task in a most delicate way safe to your hair.
Related: Rice Wine Vinegar vs Rice Wine?
Benefits Of Removing Hair Dye From Hair With Olive Oil
As you have already guessed, olive oil as a natural hair color remover is a great and definitely beneficial thing. But have you ever asked yourself what exactly makes it so exceptional?
You might not be aware of this, but people have been using olive oil as a hair care treatment for centuries! This natural product works to keep your tresses moisturized, soft, and strong naturally preserving and restoring their elasticity. However, this is not a complete list of benefits that this product has!
Those of you who are looking for a conditioning treatment that is all-natural, consider using olive oil folks! Its chemical elements, especially oleic acid, palmitic acid, and squalene are all emollients.
Emollients are often added to hair care products such as conditioners or hair oil as they work as lubricants that are working to decrease friction or drag and reduce breakage. They are also fantastic humectants that are able to lock in moisture by forming a film that seals over the hair surface.
So in case you have dry, thick, or over processed hair (and especially if you treat it with bleach often), consider including olive oil into your daily hair care routine!
However, this is not all again! Just check out why using olive oil as a hair dye remover is so much better than buying artificial commercial products that are filled with chemicals.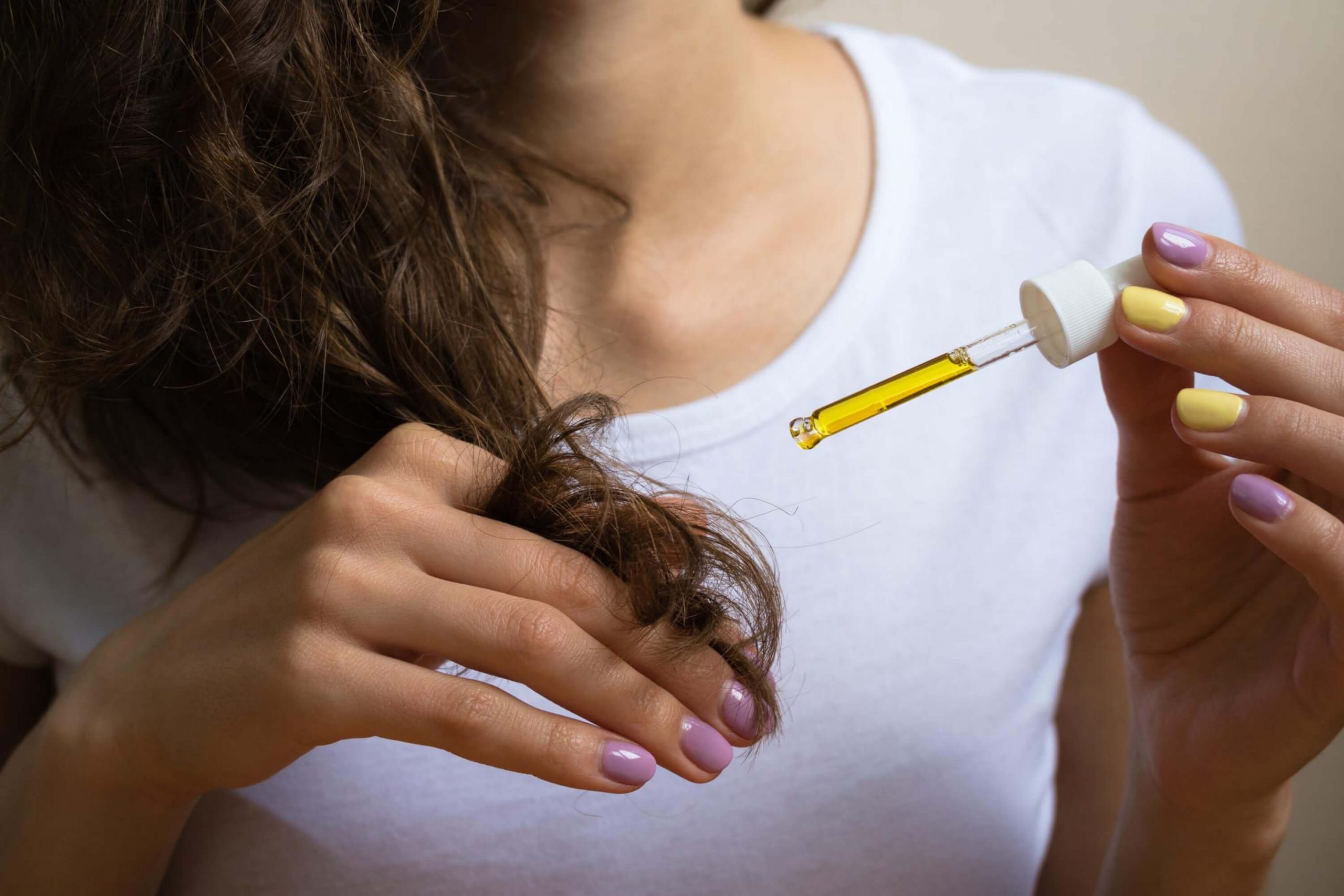 Olive Oil Is Cheaper
Choosing a do-it-yourself method of removing permanent hair dye with the help of natural means will save you your hard-earned money. Let's be honest, hair care is expensive, of course, if you use high-quality products instead of the cheapest ones that will ruin your hair after two applications already!
And regularly visiting the salon can really bring your savings down. But products like olive oil, baking soda, or vitamin C are readily available and won't cost you the earth.
It Is All Natural
As you probably know, bleaching contains alkaline chemicals like ammonia or hydrogen peroxide. They work to break down the melanin in your hair which is why bleach is so often used in the process of dyeing hair.
But bleaching is incredibly harmful for your hair! It tends to cause strands to become brittle, prone to frizz, weak, and vulnerable to both split-ends and breakage.
By using olive oil instead of bleach to remove permanent hair dye, you will easily avoid subjecting your tresses to that stress. Olive oil also acts as a deep conditioner, so in addition, you are actually helping hair to stay moist!
It Is Environment-Friendly
Ok, quite few of us are concerned about how environmentally friendly our hair care products are. But olive oil is truly great in terms of this! Unlike olive oil, bleach and other chemicals that are used to remove permanent hair dye is really bad for the environment!
Most of them are specifically bad for aquatic life. When you get rid of hair dye down the sink, or in the shower, the chemicals can contaminate underground water! Of course, olive oil has no such side effects!
So, as you can see, shifting to olive oil, as well as to one of the alternative natural dye-removing products that we mentioned here is a great way to not only save your hair from harmful impact of the chemicals. It is also a good way to keep your surroundings cleaner and safer for you and other people and living beings that dwell there.
Is Olive Oil Able to Fade Hair Color?
Many of those who would like to make their current hair color lighter by a couple of tones often wonder whether olive oil is able to do that. Well, in fact, yes, it is. Olive oil fades hair color indeed.
However, we need to remind you that it is not a miracle ingredient, so it will not be able to strip off hair color immediately! So please take that fact into consideration when choosing this method. And also, you need to keep in mind that olive oil will only work on darker hair shades. It will lighten them up to one or two shades.
Except for fading the current hair color, this wonderful natural product can also be used to tame your short frizzy flyaways that annoy so many of us! If you also suffer from those, simply apply olive oil regularly for two or three months. Once you stop using the oil, your hair will be just as before.
So, as you can see after all that you have read today, olive oil is not only a good and delicious dressing for your salads, it is also a healthy and natural remedy for dry, frizzy, thick and damaged hair.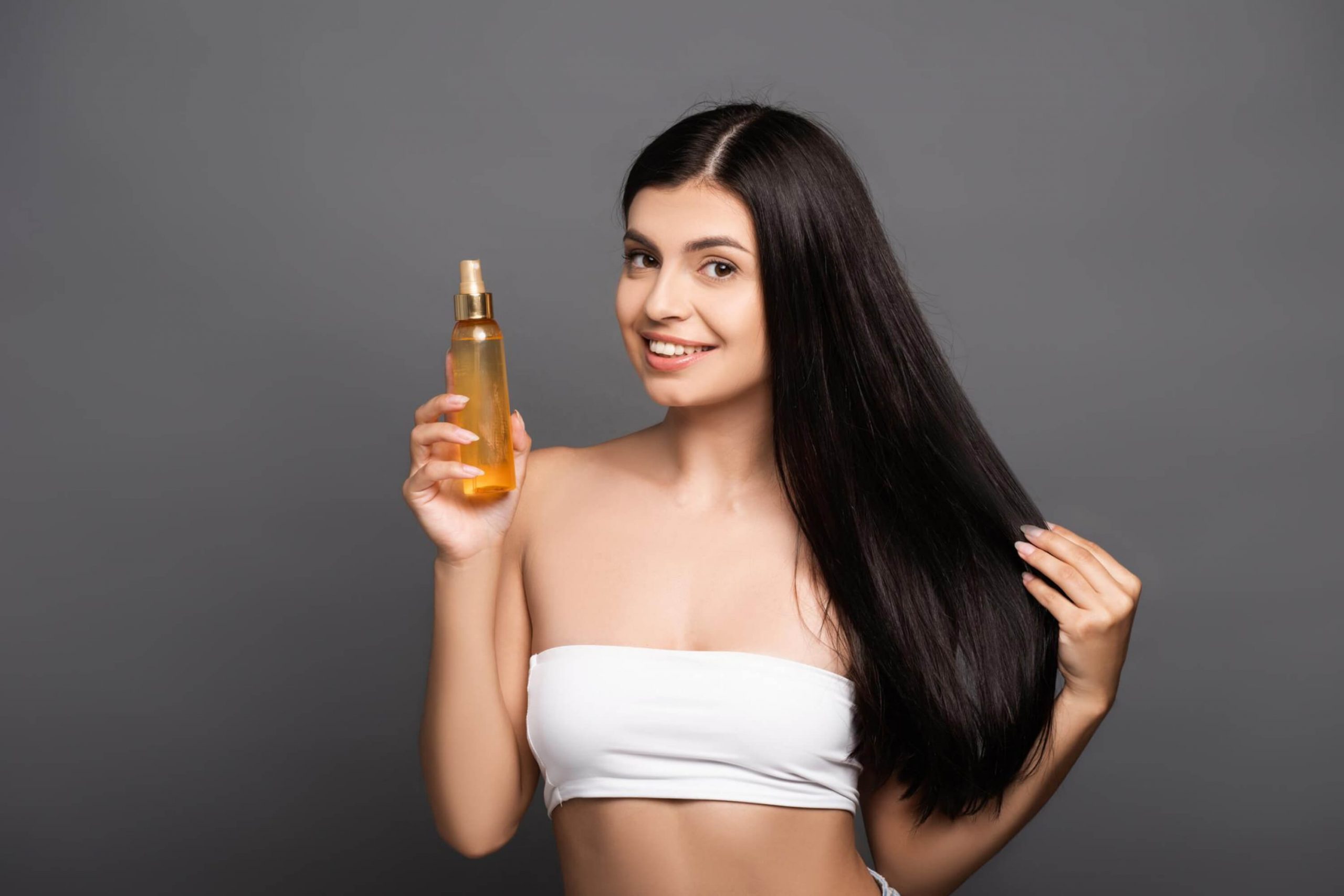 And of course, it can be successfully used for removing the permanent hair dye from your tresses!
Of course, since it is a natural product that contains no chemicals, you need to realize that you will not get an immediate effect after the very first application!
However, if you apply it regularly, the significant effect will be seen pretty soon.
Frequently Asked Questions
⭐Does olive oil fade hair color?
Yes, actually it does. Olive oil is even used for removing hair dye! So be careful when applying it to your tresses.
⭐How to remove pink hair dye without bleach?
Try using vitamin C or white vinegar. Those will be good if you don't want to apply chemical dye removers.
⭐Is olive oil good for all hair types?
Yes, it can be applied to any type of hair. Just be careful when using it on dyed hair since olive oil can remove the color.