If you have ever colored your hair in a salon, you probably noticed that your hair stylist or colorist always ended the procedure by shampooing your freshly dyed strands. Have you ever wondered why they do that after the dyeing session and not before it begins?
Today, all the secrets will be revealed in this article!
We will explain why they wash your hair after dyeing it in a salon and what benefits this procedure has.
Also, you will learn a few helpful tips regarding hair care and maintenance after you dye your tresses.
Introduction
Nobody will object that washing your hair before you dye it is always a good idea. This will help to remove any dirt, oil or product build-up that could prevent the color from adhering to your hair evenly.
If you have dyed your hair at home before, it might also be helpful to use a clarifying shampoo. This way, you will remove the old color that could mix with the new shade, resulting in a messy look.
But why do they wash your hair after dyeing it in a salon?
Let's try to figure this out!
Explanation of the Hair Coloring Process
Hair dye is made up of two parts. One is pigment, and the other is the developer (bleaching agent). Pigment coats the outside of your hair, while the developer penetrates deep inside your hair shaft and removes any existing pigment. Depending on the type of dye, you may need to combine both parts in order to achieve the desired shade.
Once the dye has been applied and rinsed off, some of the pigment molecules remain on the surface of your hair shaft. If you leave this residue, it can be damaging and cause discoloration or fading.
To avoid it, salons always follow up with a shampoo and conditioner to rinse any remaining pigment from your scalp and strands.
Importance of Washing Hair After Coloring
The biggest reason for washing your hair after dyeing is that it helps to remove any excess pigment from your strands. Shampooing gets rid of any leftover chemicals from the hair dye.
Also, it helps to evenly distribute the color so that it looks natural and salon-fresh. This ensures that your color will be evenly distributed and will last longer.
5 Don'ts after hair color
But there are also other reasons.
Shampooing helps to open up the hair cuticles, which allows the color to penetrate the hair shaft more easily.
Washing your hair after dyeing helps to seal in the color and prevent it from fading too quickly.
After-dyeing hair wash gives your stylist a chance to check the color and make necessary adjustments.
The Purpose of Washing Hair After Coloring
It might seem a pointless procedure to wash hair after it has been dyed. We tend to think that hair must be washed before we visit a salon to have our hair cut or dyed. However, shampooing our strands after the dyeing session is not pointless at all!
Instead, you will be surprised to learn how many benefits it brings to our chevelures after they are colored!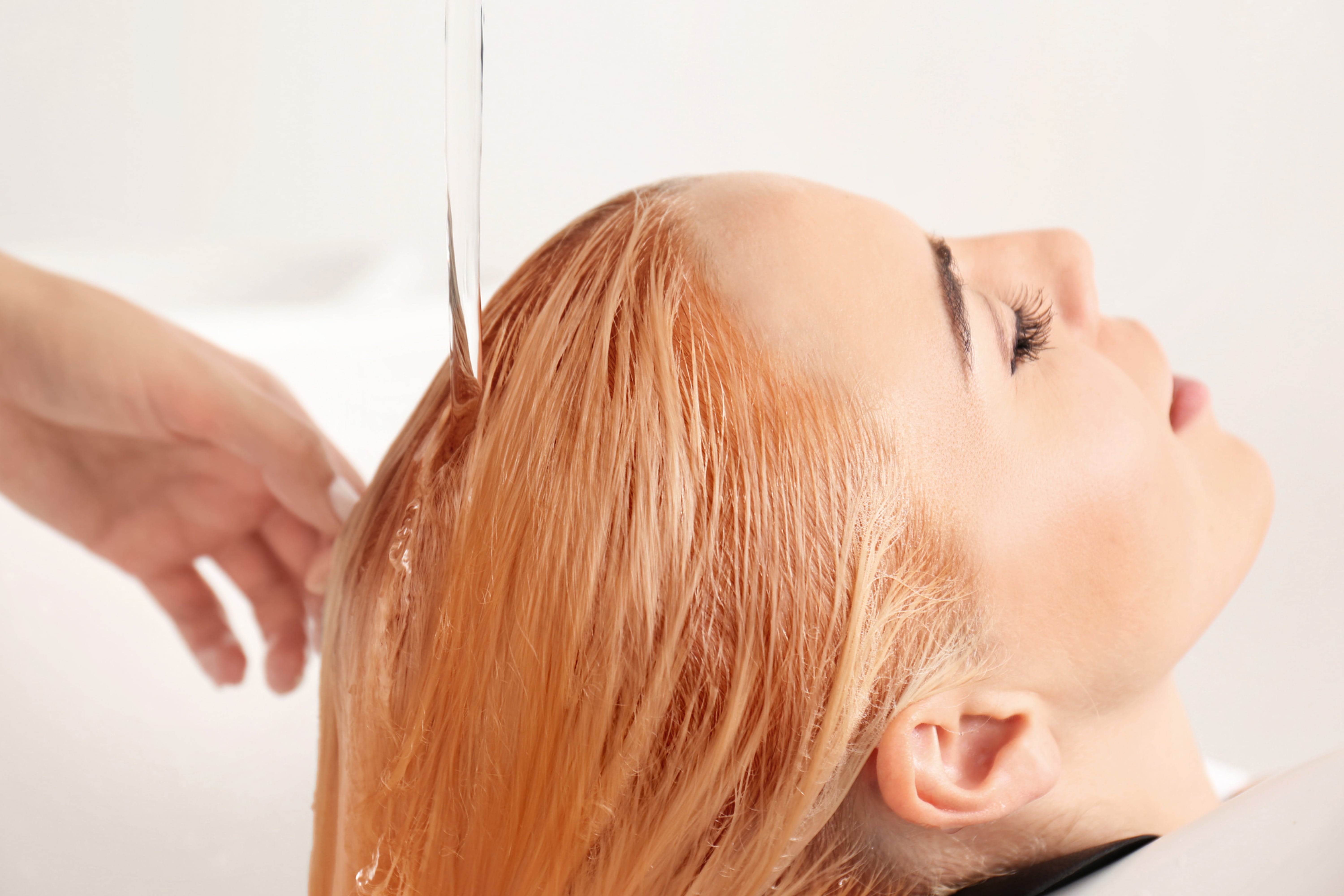 Removes Excess Dye
After coloring, there may be some color residue left on the hair, which can be removed by washing. This helps to prevent staining and ensures that the color is evenly distributed. Washing the hair helps to remove any chemicals or substances that could cause further damage to the hair.
Balances pH Levels
Since hair dye is a chemical substance, it affects your hair and scalp pH levels negatively. By shampooing your mane afterwards, salon professionals restore their natural pH levels. As a result, you will less likely end up with brittle or overdried tresses.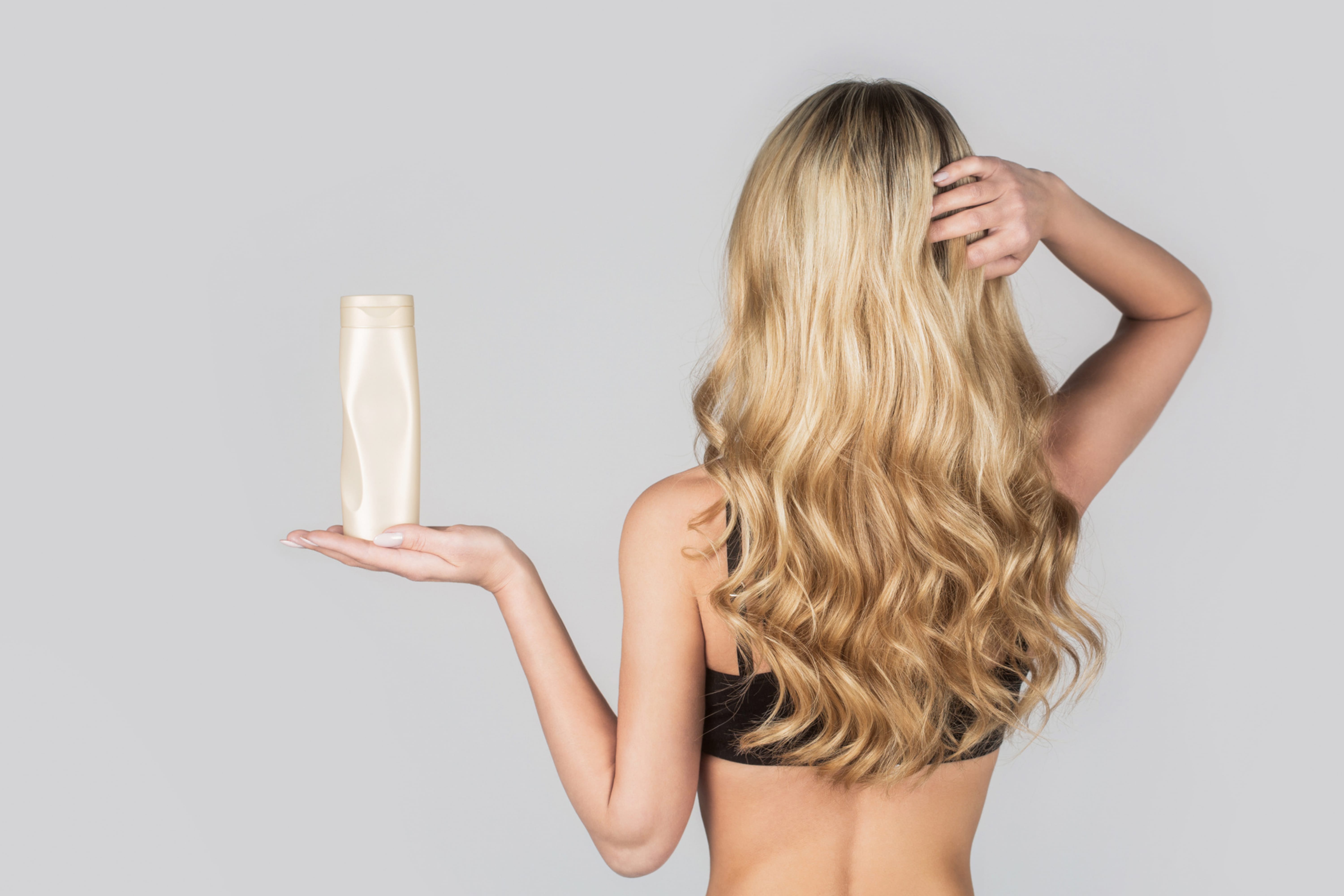 Removes Styling Products
If you use styling products regularly (e.g. styling sprays, mousses, gels, etc.), they will anyway leave residue on your hair. This is why in a salon, your hair stylist will wash your mane first to get rid of all those leftovers on your strands. This will ensure the color will adhere properly and smoothly.
Enhances Color Longevity
Washing your hair after the dyeing session will help to absorb any excess oil and will give your newly colored hair a fresh and clean feel. For this purpose, you can either use a regular color-safe shampoo and conditioner or opt for a dry shampoo should you be in a hurry.
How Shampooing Affects Hair After Coloring?
You might be worried about the effect shampooing might have on your newly dyed hair. Most people who dye their hair for the first time believe that the very first wash will strip all the pigment away, leaving their manes faded! However, this is not true. In fact, shampooing has a beneficial effect.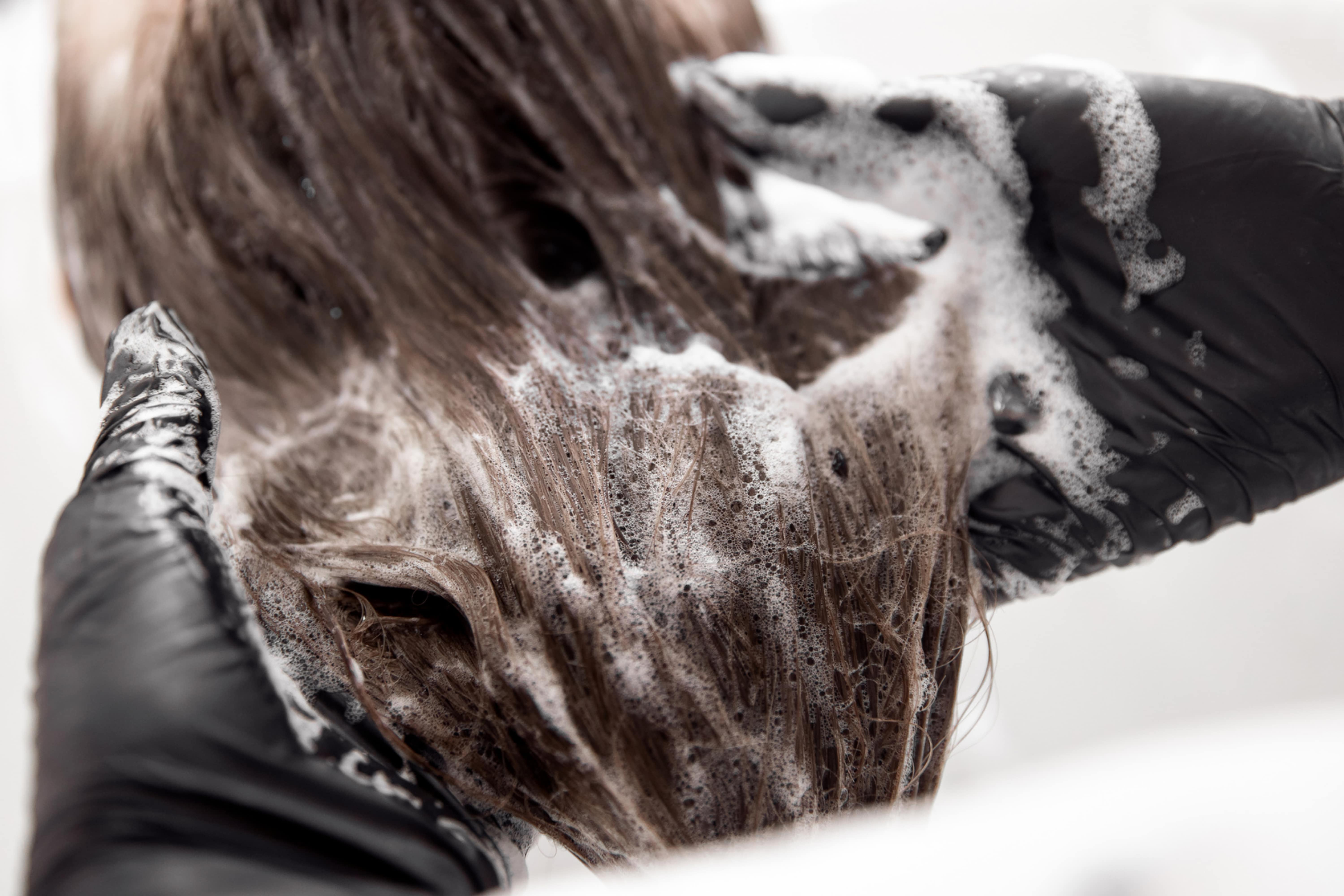 Effect On Hair Texture
Hair dyes leave your strands dry and brittle due to aggressive chemical exposure. This is why it is essential to shampoo the colored strands afterwards to revive them and bring them back to life.
Besides, they also use hair conditioning to nourish the hair that was damaged by the hair dye chemicals. After being washed, your mane will come out smooth and glossy instead of resembling straw!
Effect On Hair Color
In salons, they wash your hair after dyeing so that the cuticles can be sealed. Sealing the cuticles is essential to finish the coloring job. Your stylist chooses which product to apply to give your hair enough nourishment to seal the hair fiber and help the color last longer.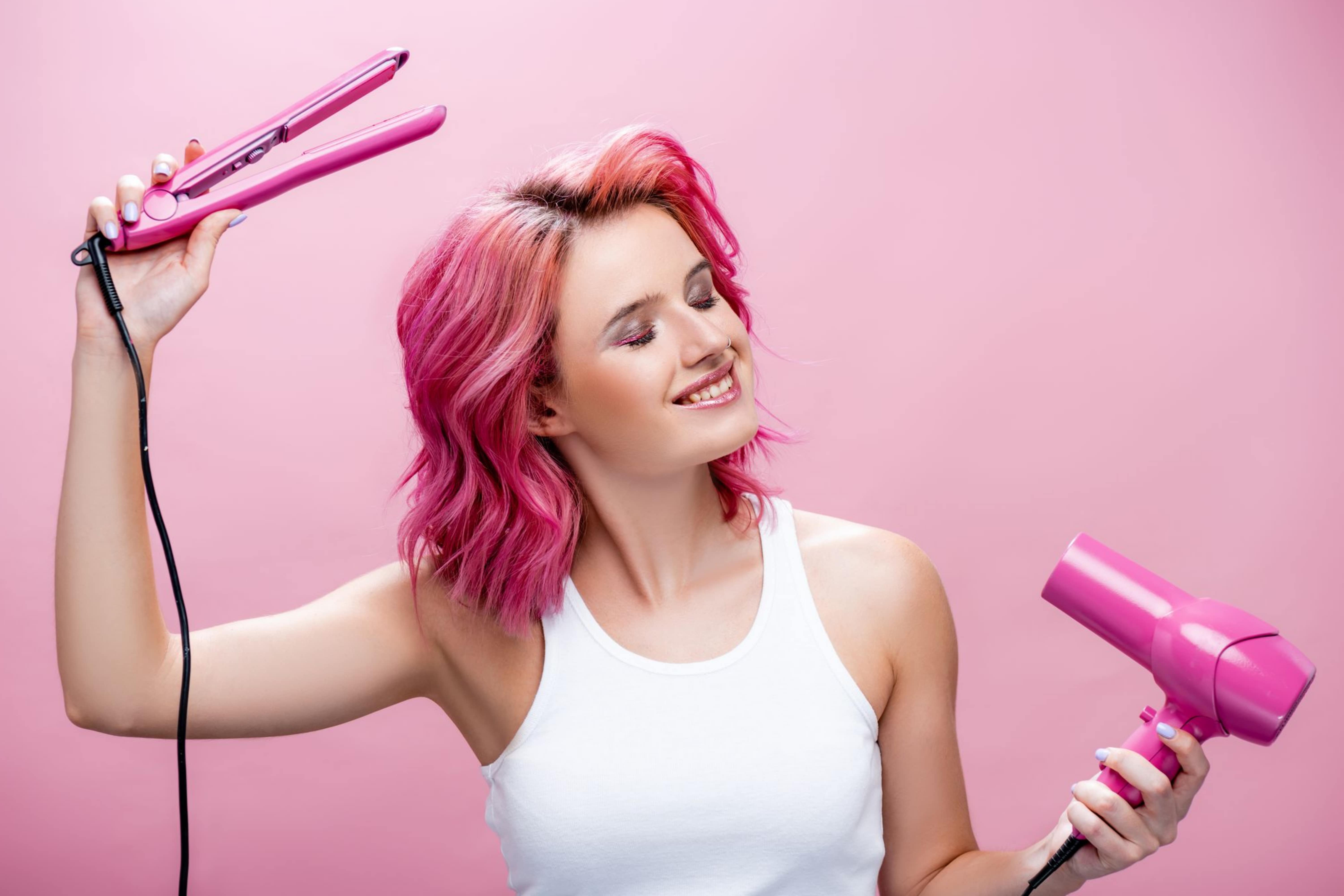 Effect On Hair Health
Since dyeing is quite an aggressive procedure that leaves your hair weakened and damaged, if you don't treat it afterwards, you put your strands at risk of damaging even worse!
This is why in hair salons, they always finish with shampooing and conditioning to revive your strands, nourish them, and restore their natural moisture levels, pH, etc.
How Soon After Coloring Should You Wash Your Hair?
People are often afraid of the first hair wash after they dye their strands. They believe shampoo can strip the color and leave their manes faded. This is not quite true since you can't wash all the pigment out of your hair. But you should still learn when it's best to wash your mane after it has been dyed.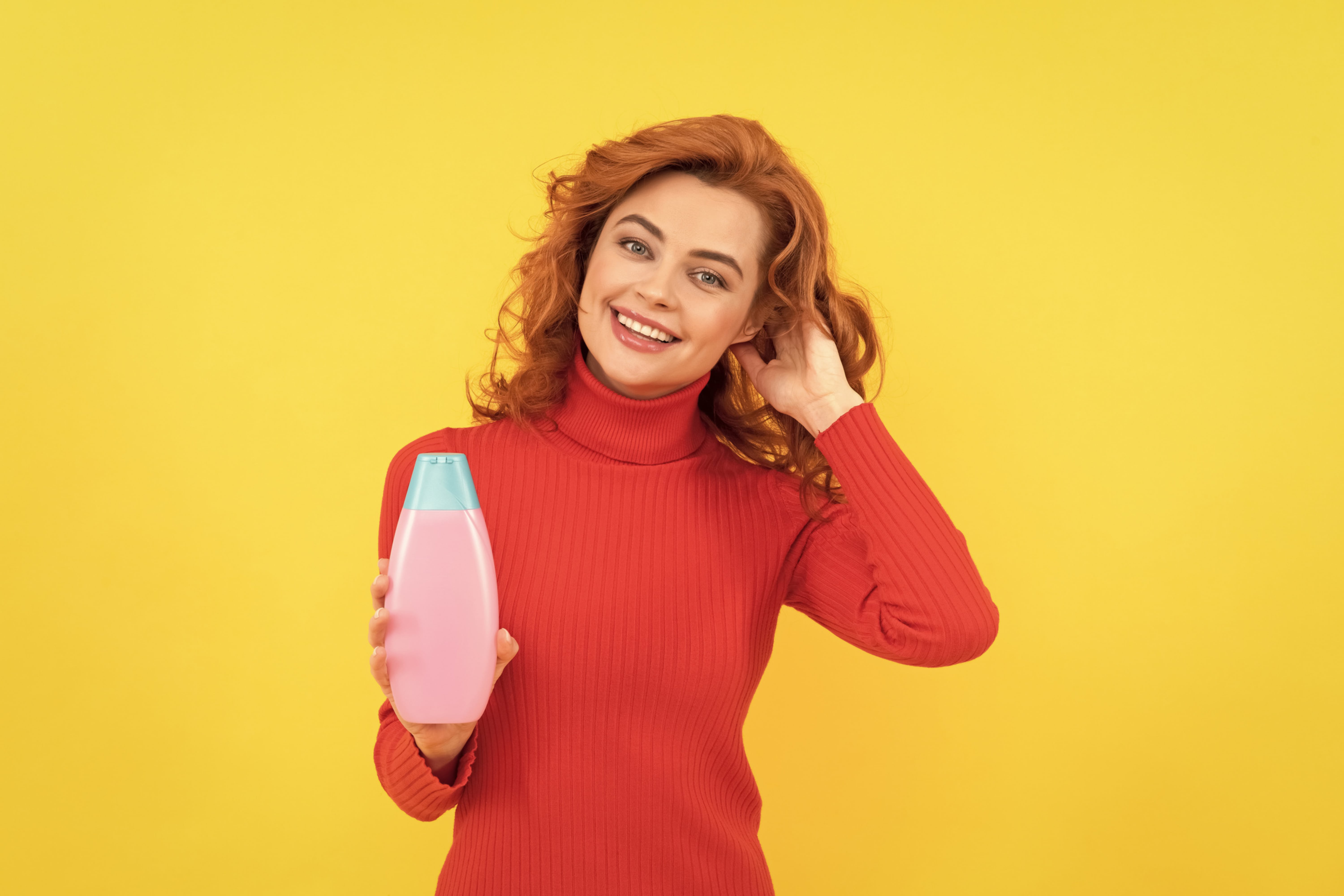 Recommendations From Experts
If you're using a semi-permanent or temporary dye, experts say you can wash your hair right away. But if you've used a permanent dye, it's best to wait at least 24 hours before washing your hair.
This gives the dye enough time to set fully. Also, it prevents your hair from being damaged by too much shampooing (since you already did it at a salon).
And, of course, be sure to use a gentle shampoo and conditioner formulated for color-treated hair! 
This will help you keep your new hue vibrant and healthy.
Factors to Consider
When you dye your hair at home with a box dye, you should always shampoo afterwards! Shampooing will remove the extra residue from the hair dye product. For this purpose, use quality, sulfate-free shampoos.
Additionally, always remember to follow up with a good, color-safe conditioner. It will restore moisture to your hair, replenish your strand's natural oils and keep your new hair color locked in.
Tips for Washing Hair After Coloring
Washing your hair too often can also strip away the color from your strands. This is why it is best to wash it 2-3 times a week to prevent the color from fading. Also, consider a few handy tips.
Use a mild shampoo and cold water
Avoid using hot water, as this can strip the color from your hair!
Gently massage your scalp with your fingertips when shampooing, then rinse thoroughly
Don't overdo washing, as this can also strip the color from your hair!
After shampooing, apply a conditioner and leave it in for several minutes before rinsing it out
With these simple tips, you can keep your newly dyed hair looking fabulous for weeks!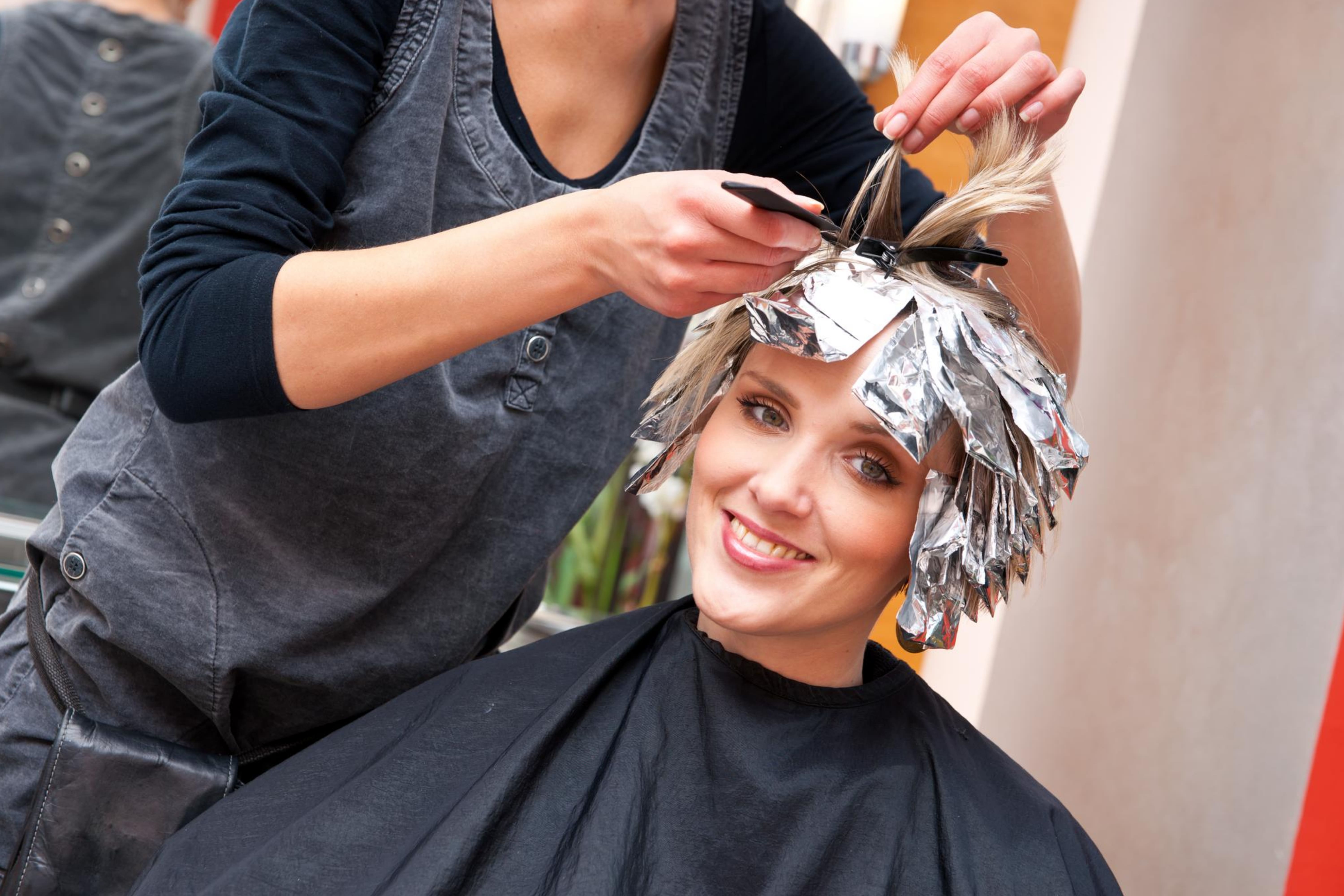 Proper Hair Care After Coloring
When you dye your hair, it becomes more fragile and vulnerable. Even if you are a lucky owner of absolutely healthy and strong locks, applying hair dye to them will affect their condition anyway.
Especially if you are an experienced hair-dyer. This is why maintaining your freshly colored strands is so important! Proper care will help your tresses recover and return to their shiny and silky look faster.
Tips for Maintaining Hair Color
Caring for dyed hair is not that tricky! All you need is the right products and a few helpful tips.
Use a gentle sulfate-free shampoo and conditioner specifically designed for color-treated hair
Avoid shampoos with parabens or alcohol as they can strip away color!
Use lukewarm water to rinse your hair since hot water can fade color!
Do deep conditioning once a week to maintain vibrant color and shine
When drying, use a thermal heat protectant spray so you don't damage your locks
Minimize heat styling
Give your hair protection from the sun or chlorine
Products That are Safe for Colored Hair
Dyed hair can't stand parabens, SLS, SLES, alcohols, and sodium chloride. This is why you must avoid using hair products (be it a shampoo, hair conditioners, or other products) that contain these components.
Instead, opt for sulfate-free products designed for dyed hair. They have special formulas that help you protect the color and nourish the hair, restoring its texture after exposure to chemicals from the dye.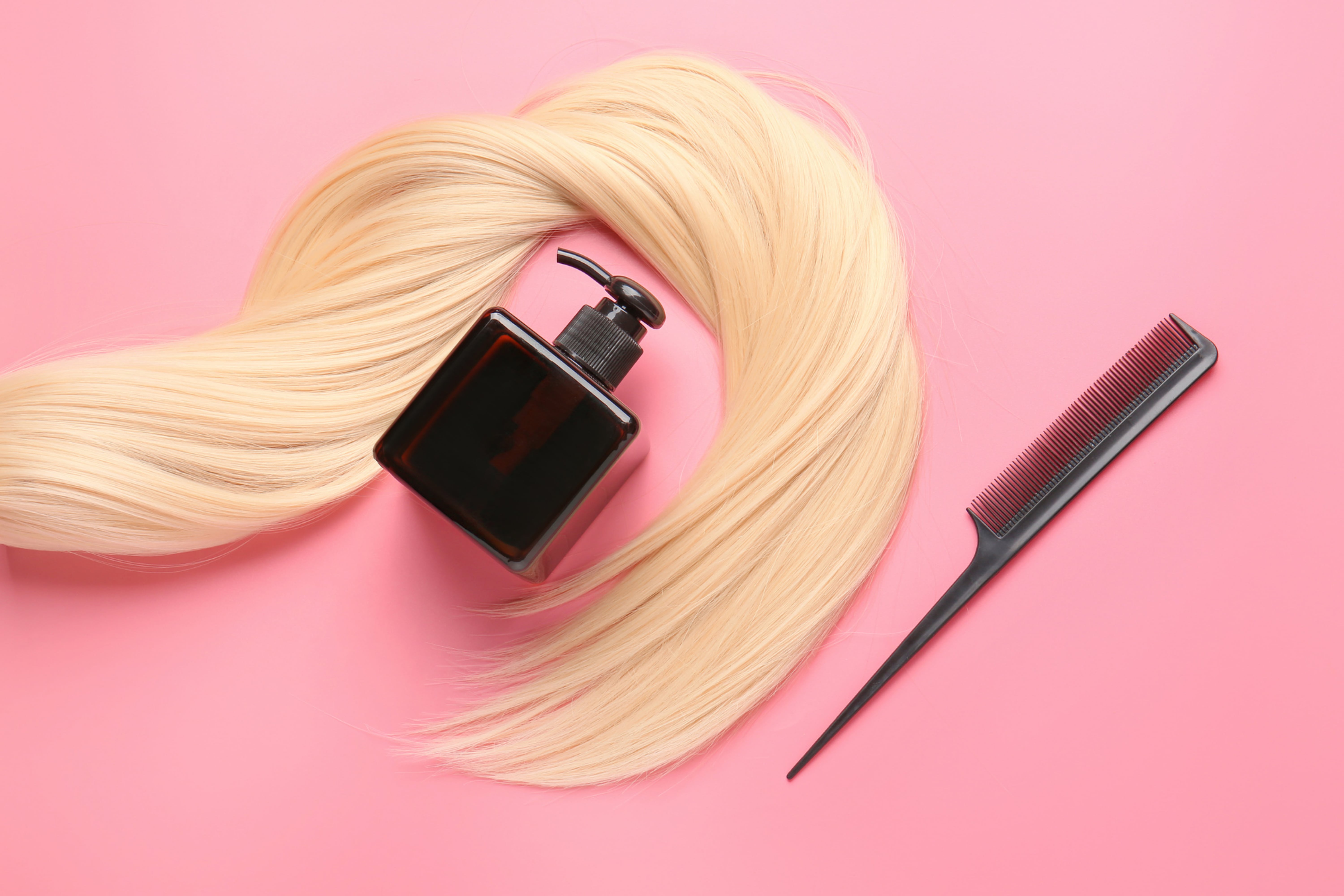 Importance of Conditioning
When you dye your hair, you must never forget about conditioning! The harsh chemicals in hair dyes damage your tresses, making them weak and brittle. This is why your hair needs proper repair to fix the caused damage and prevent more of it.
Also, such repair should not strip off the color. A conditioner that's made for dyed tresses will help your hair soak up the proteins that it needs while preventing the color from fading.
Salon vs At-Home Coloring
You might think that box dye is the same as the dye used in salons, but this is not like that. Read on to discover what differences there are between salon hair dyeing and the same procedure done at home.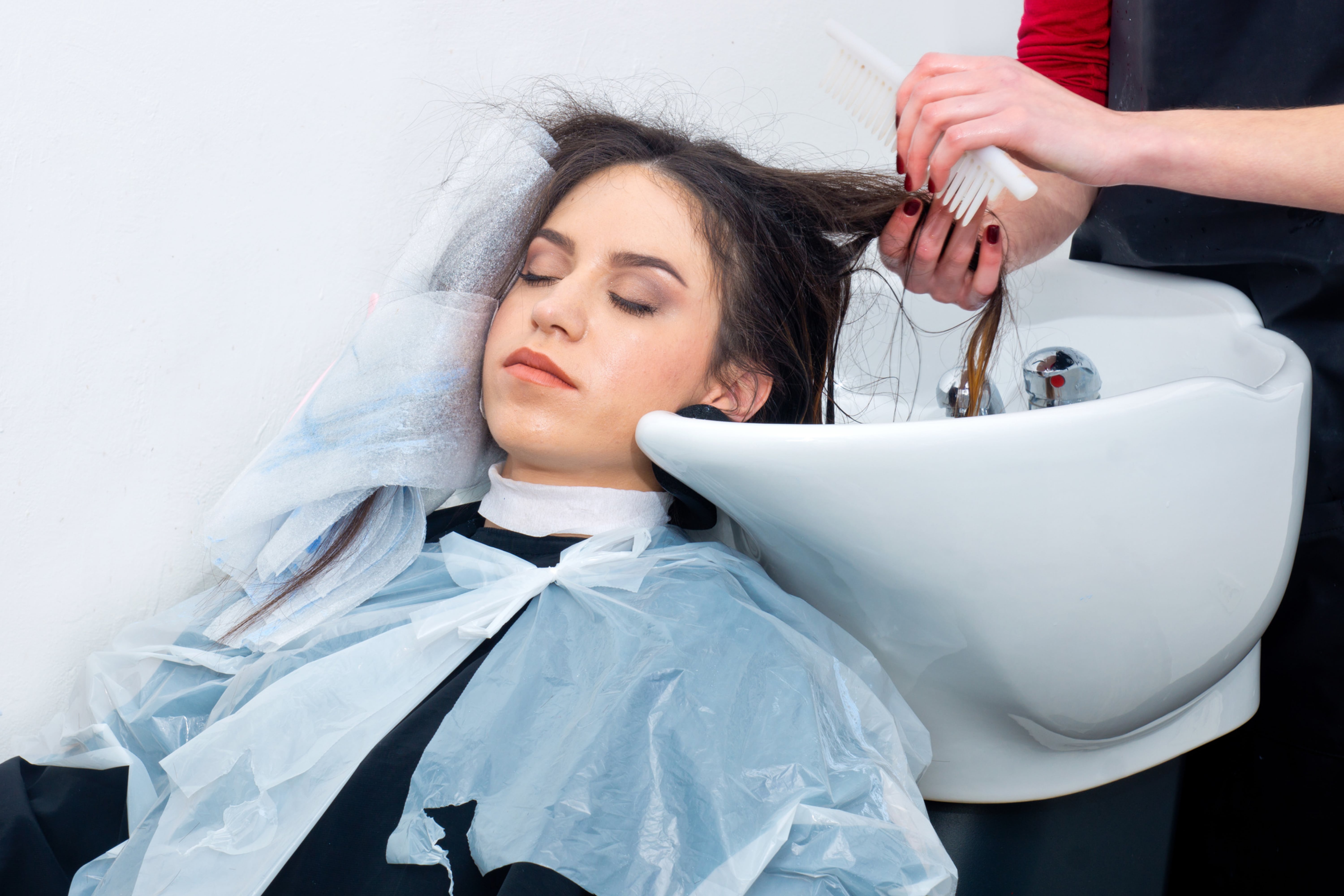 Differences in the Coloring Process
Here are a few distinctions between salon hair dyeing and the same procedure performed by yourself at home.
Box dyes are pre-made formulas that are made for all hair types
Salon hair dye is a custom formula made for each client
Box dyes contain a set amount of chemicals that can be too harsh for certain hair types. Many box dye formulas also contain ammonia
Professional hair dyes are often made without ammonia
Having a professional colorist apply the dye ensures the best results compared to the result you get as a novice when doing it yourself
A professional colorist can use techniques like balayage to apply color that enhances the client's face and/or cut
Importance of Washing Hair After Coloring In Salons vs At-Home
No matter how exactly you decide to dye your hair, in a salon or at home, washing the tresses afterwards is a mandatory step!
See, shampooing your locks washes out any excess dye and other chemical residues that otherwise might get stuck on your strands.
Also, by washing your hair, you ensure the shade distributes more evenly and smoothly along the locks! This is like a final touch that balances the whole picture, making it read complete.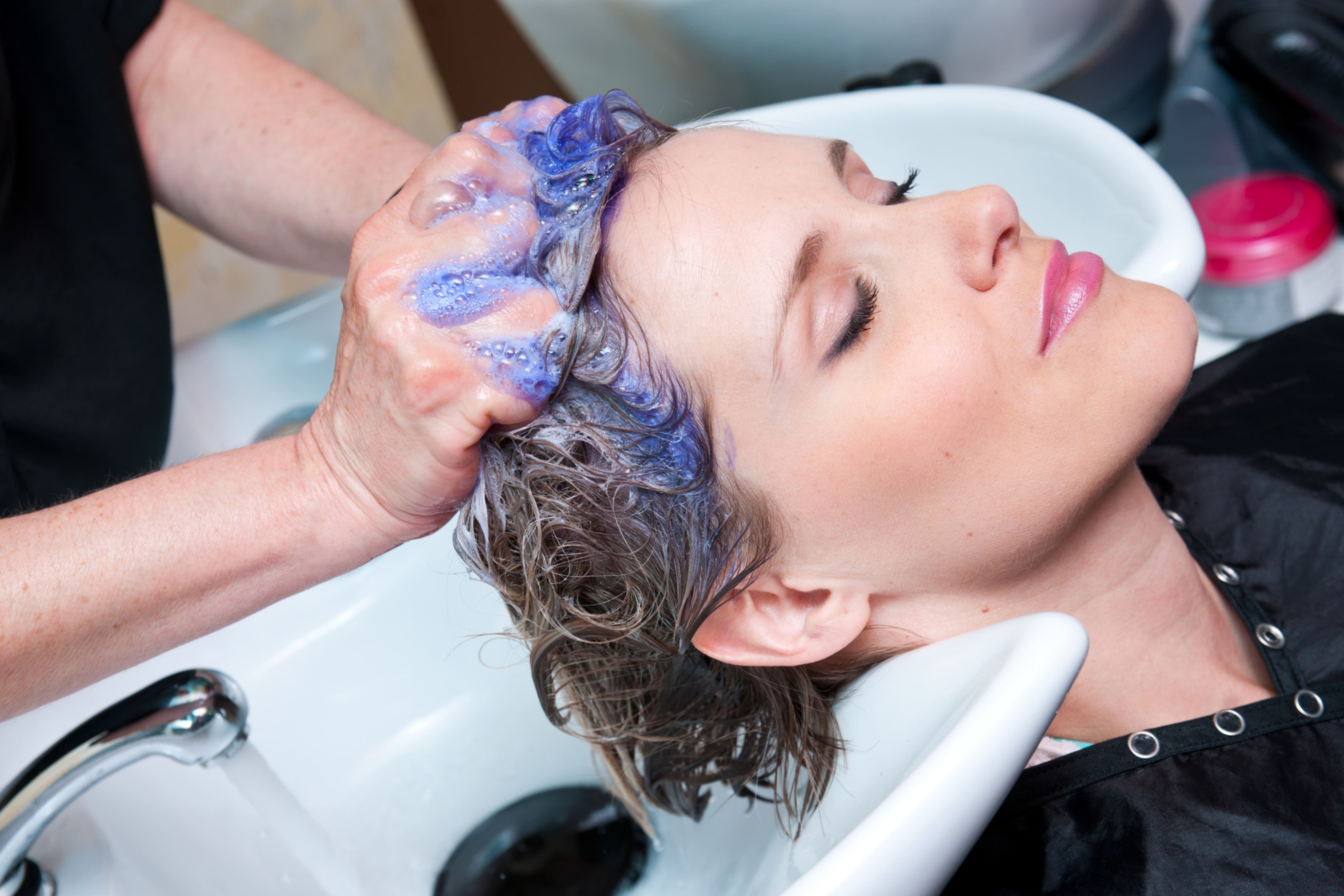 Conclusion
Now you know why they wash your hair after the dyeing session in a salon and what benefits it gives. You learned why it is so essential to maintain your dyed hair correctly and what differences there are between box dyes and professional dyes.
Also, now you know how dyeing affects our hair and why proper shampooing is so vitally important for your mane!
Frequently Asked Questions
⭐How soon after dyeing my hair can I wash it?
Wait at least 24 hours before washing your hair if you've used a permanent dye.
⭐Is it mandatory to use shampoo to wash my hair after it has been dyed?
If you're short on time, you can just give your hair a quick rinse with cool water instead.
⭐How hot shall water be to wash my dyed hair?
Don't use hot water! Instead, opt for cool water.