Experimenting with hair colors allows you to find out what colors suit you better than others and find your very own and unique style. However, if it is more or less easy to figure out what color to use, speaking of natural shades (e.g. reds, brunettes, blondes, etc), with bright colors like lavender or orange it might be somewhat more challenging!
In particular, the most common stumbling stone for ladies (and not only for ladies) is whether it is possible to use purple dye over orange bleached hair. And of course, they want to know what color they will get in the end of this exciting color experiment!
So today we are going to tell you more about purple dye on orange hair. You will learn whether these two colors can be used one on top of another and if they can, what final color you will get in the end.
Also, we will tell you how to use purple color over the orange bleached hair correctly and what nuances should be taken into consideration.
Is It Possible to Apply Purple Dye Over Orange Hair?
If you are wondering whether purple hair dye will work over orange, the answer is yes. It will! In fact, for neutralizing the bleached orange hair, purple dye is one of the best options you can find.
So if you have bleached orange hair and you want to somehow neutralize that color, you can definitely use purple over it.
By combining these two colors, you will have a fantastic shaded hair shade! But, before applying purple dye over orange locks, you should consider a few things.
Your hair should be of the correct shade of orange. The purple dye is excellent for toning the brassy notes but only if your hair is a light and bright shade of orange. If your hair is a deeper orange, leaning towards the red side, purple dye will not work.
If you have red hair, purple dye will be of no use. If you try to put purple on your red hair, you will simply change the shade of red color of your hair.
Except for these nuances, there are a few more that you should keep in mind should you decide to cancel out orange by applying purple dye over it.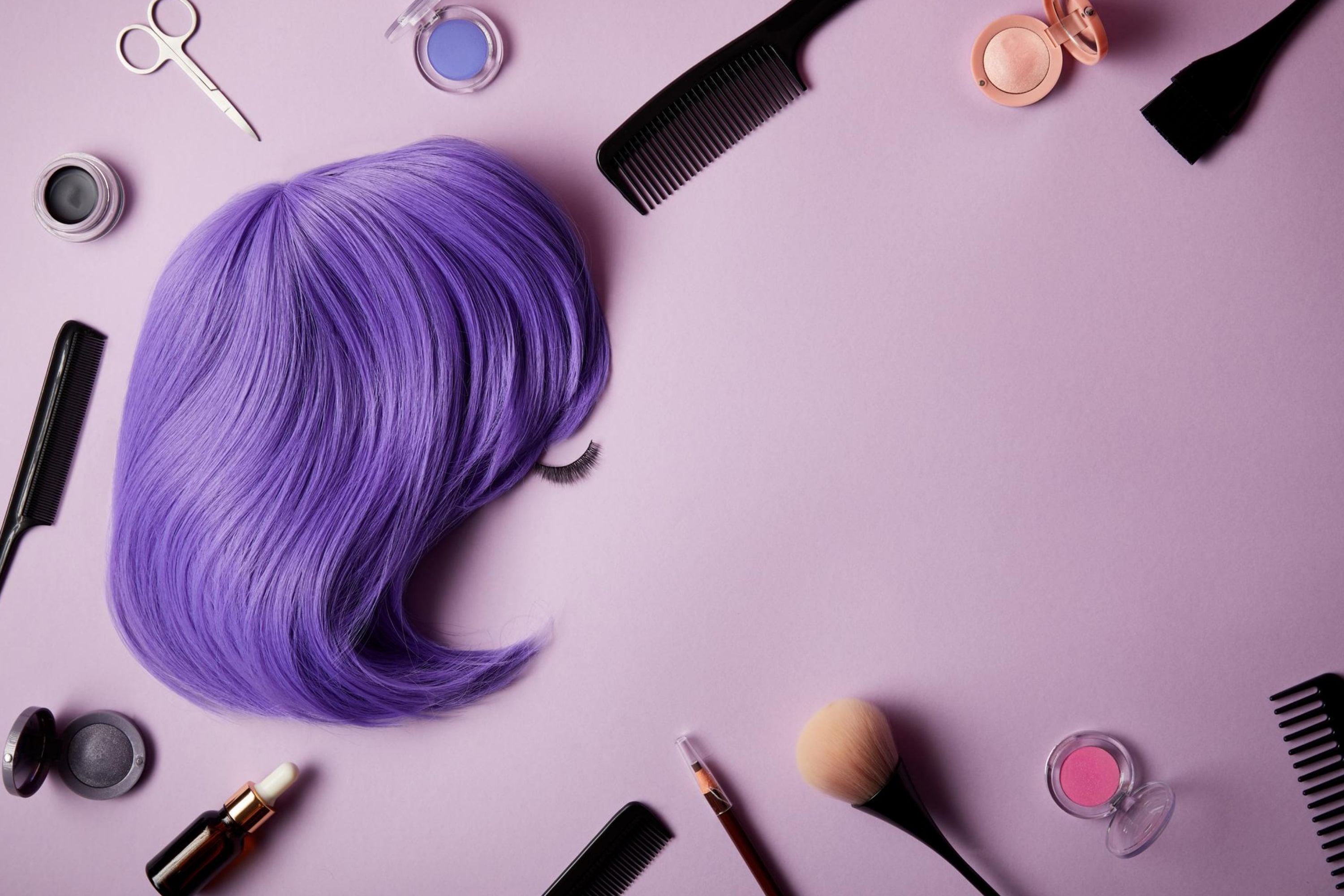 The Shade of Orange Your Hair Has
Before you apply the purple dye, we recommend you take a closer look at your hair.
What orange exactly does it have? Is it more on the orange side or the yellow side?
If you see that the color of your hair is leaning towards the yellow side or yellow-orange side more, feel free to fix your orange hair with the help of a purple hair dye.
But if not, then you will need to look for other hair dye colors that will be more effective. Fortunately, there are a few more color options that can be handy and we will tell you about them a bit later.
How Light Or Dark Your Orange Tone Is?
The next question you should ask yourself is how light or dark the orange shade is. It will determine what kind of purple hair dye you should use.
For example, if your hair has a light orange color, any purple hair dye will do. On the other hand, to correct a darker shade of orange, you will need a more intense and darker purple dye.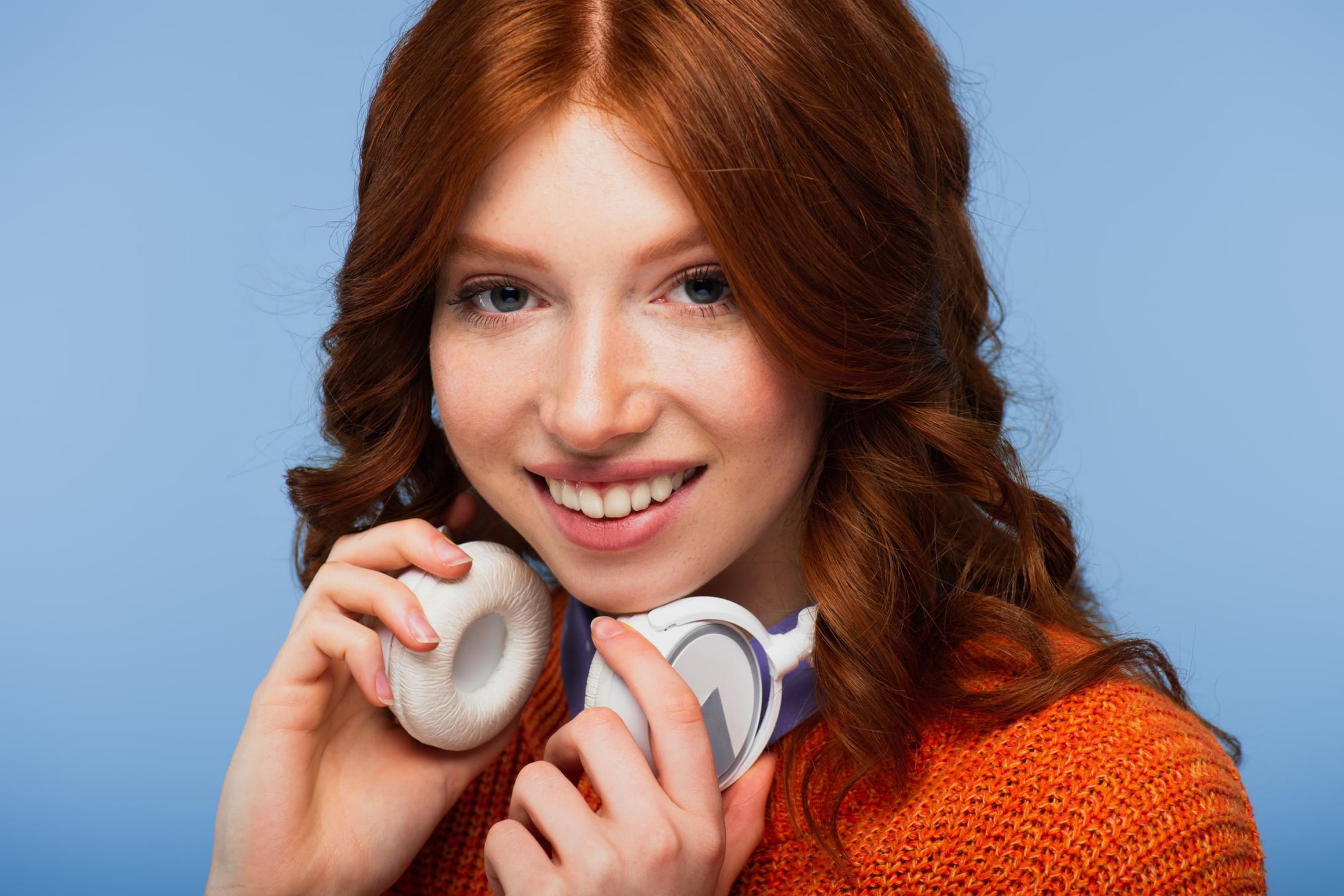 Consider Your Hair Health
The type of hair dye you should use is another thing that should be taken into consideration in advance. Again, this will depend on the current condition of your hair.
If you have dry and brittle hair, we recommend using a semi-permanent hair dye. Its formula is much more delicate and gentler, as well as less damaging to the hair.
On the other hand, if your hair is healthy, feel free to use a permanent hair dye. The latter is also a great option if you have lots of gray hair that you want to conceal.
Now that you know what things you should keep in mind before applying purple hair dye, let's find out what other colors can become handy should you need to cancel out the orange hue of your mane.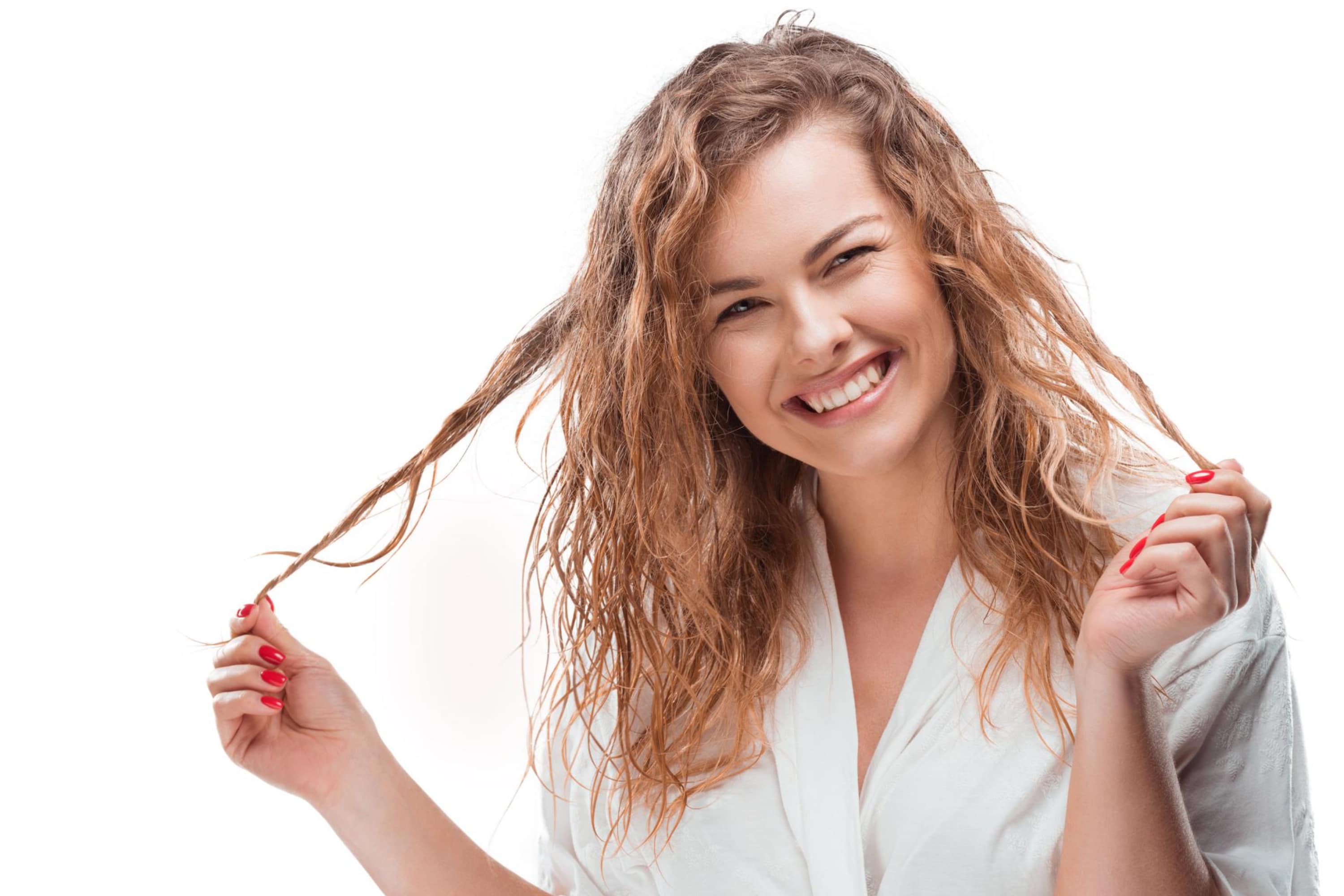 Colors That Can Be Used Instead Of Purple Hair Dye
As we have mentioned above, in some cases, purple dye can't work: it won't cover all shades of orange hair, in particular, it won't work on red shades. However, there is no reason to stress out. There are several other hair dye colors that you can choose and successfully use if your orange hair doesn't have a yellowish tint to it.
HOW TO: DARK PURPLE HAIR DYEING (At home)
Blue Hair Dye
This shade is recommended if your hair has a bright orange shade. Blue is another excellent hair dye color to use if you need to cancel out the orange tones in your mane. Blue works exceptionally well because blue and orange are located across one another in the color wheel. This means that these two colors can cancel out one another.
Try Out Blonde
Of course, blonde will become handy for you in case you don't want to turn darker, which will happen should you choose either blue or purple hair dyes. However, if you select blonde, note that the key is to find the right shade of it.
In particular, you will need a blonde shade that has ashy and cool undertones. These are going to be more effective in eliminating the orange tones in your hair.
However, there is one serious downside of turning blonde if now you are orange. Dyeing your orange hair blonde is not as easy as making it darker! For this purpose, you will anyway have to opt for a professional hairstylist's help to work on your hair strands and apply the blonde hair dye to your hair.
We don't recommend you challenging your hair and experimenting by trying to dye your hair blonde if it's now orange! You can easily damage the mane and end up with an unwanted color on your head, which will anyway lead to a visit to your hairstylist.
However, in this case, you will have to spend more time and money on fixing your mistakes!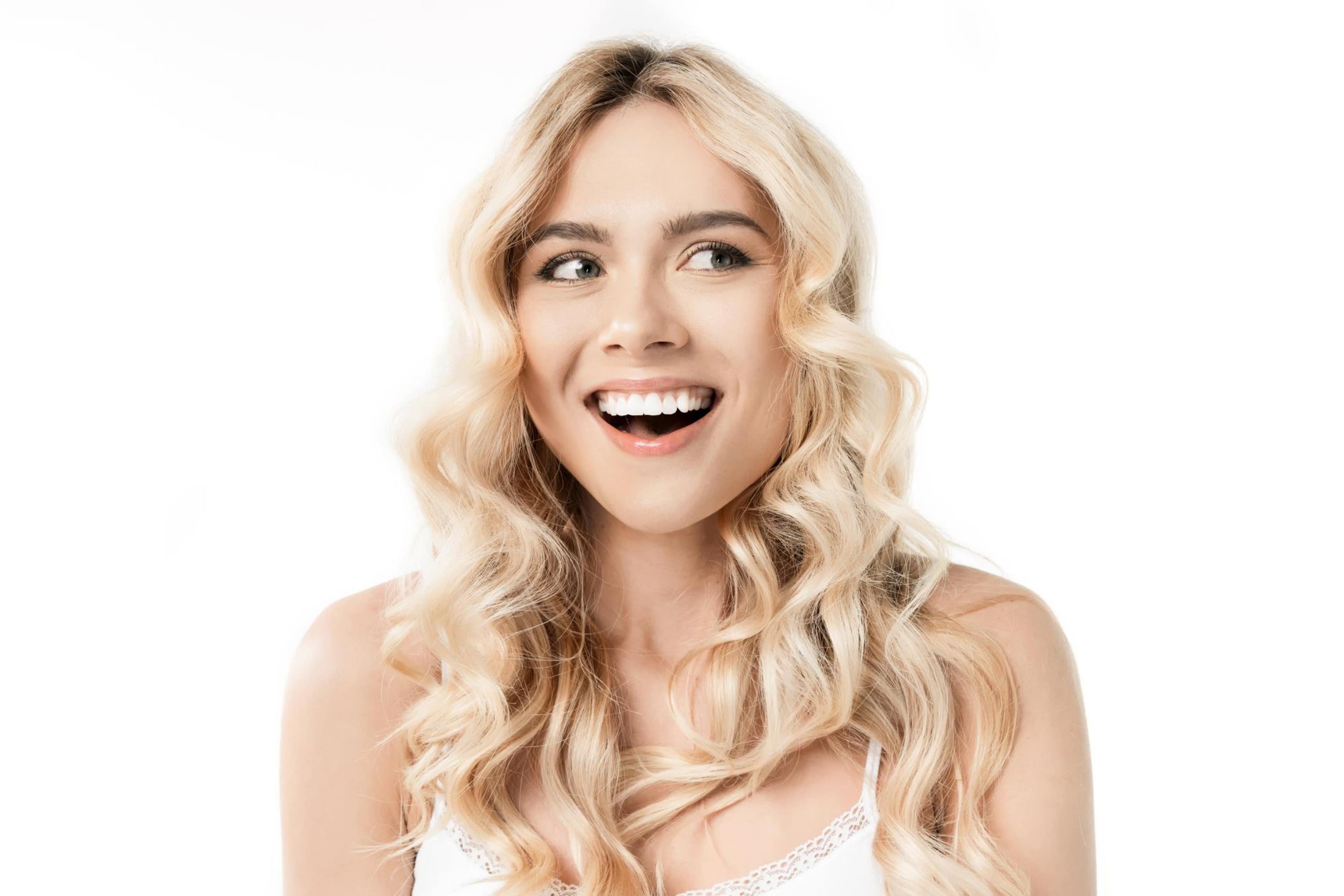 How to Use Purple Hair Dye On Orange Hair. Tips And Life Hacks?
Dying orange hair purple is not an easy process. It requires certain skill and knowledge or how to combine colors together correctly to get the desired effect. Plus, when working with your hair, you have to be exceptionally careful since fixing even the smallest mistakes will be rather difficult and time-consuming!
PURPLE SHAMPOO Brassy Hair BEFORE & AFTER | skip2mylou
This is why we recommend you check out a few simple tips regarding the process of turning your orange chevelure into an awesome mass of purple color. Like that, you will be able to get ready for the dyeing procedure properly and take all the nuances into consideration.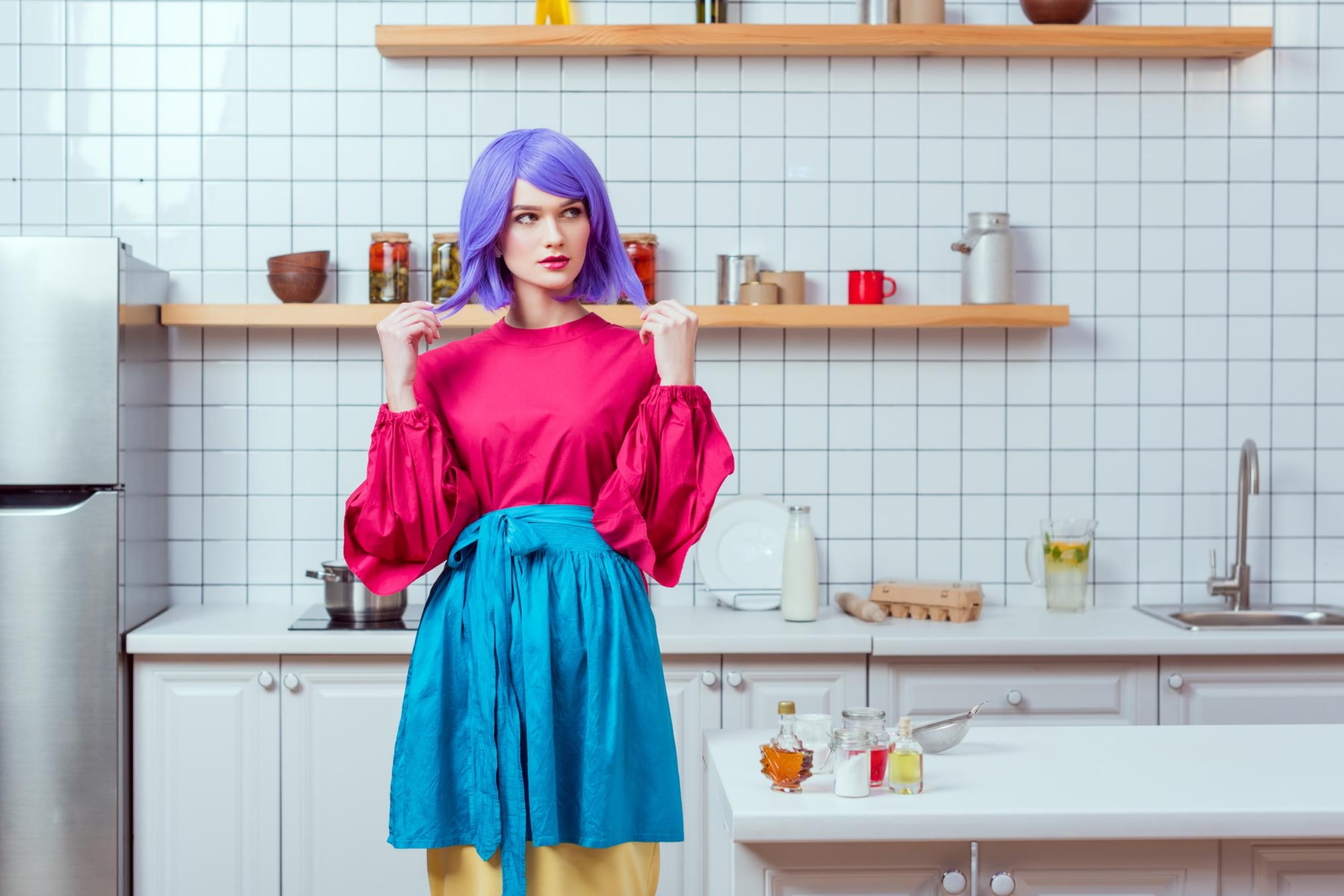 Find the Shade Of Orange Your Hair Has
First of all, you need to figure out what shade of orange you have right now exactly. There are many ways to do it, like color shade finder and others. But if you have clear eye vision and you also have an eye for colors and their shades, then it's going to be pretty easy for you to find the perfect shade.
Simply take a strand of your hair and give it a closer look to see whether it has a more orange side or yellow side. Suppose the shade is more comparable to yellow-orange, then it is perfect to use purple hair dye. On the other hand, if the color is more orange, then you should use blue paint.
What Is the Brightness of the Orange Tone?
You also need to figure out how light or dark your orange hair tone is. If it is too bright, then you can use any purple hair dye freely.
However, if it has any darkness, then you might need a darker purple hair dye!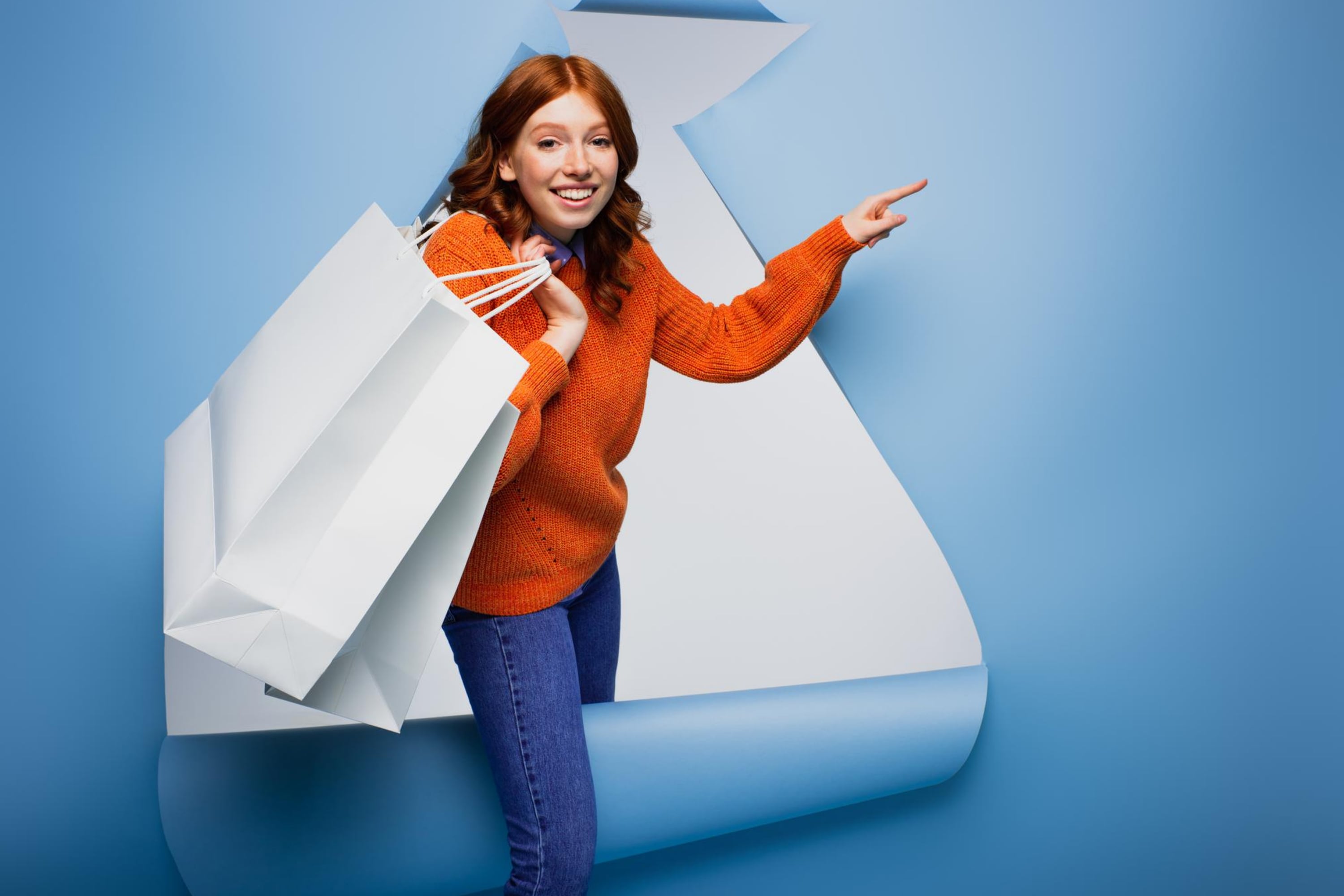 Consider What Level of Purple Hair Dye You Need
According to your current hair condition and hair type, you have to find the level of purple hair dye that will be suitable for your mane. You will be choosing from three types:
Demi-permanent hair dye. You can use demi-permanent hair dye for any hair for less brightness and lift. It is safe for every type of hair
Semi-permanent hair dye is suitable for dry and/or brittle hair. It is less damaging and a lot gentler
Permanent hair dye will be a suitable option for natural, virgin, and strong hair. It would be best if you were careful to apply this for escaping hair loss and scalp burn
Now you know a lot more about the nuances of choosing suitable hair dyes to color your locks purple if they are now orange. With their help, this rather complicated and tricky process will become simpler for you, helping you to avoid any unwanted results on your locks.
So, dear friends, this is all we wanted to share with you today on the subject of dyeing your orange hair purple. Now you know that it is possible to apply purple dye to your hair if there is an orange color on it right now.
Also, you are now aware of a few nuances and tricky details that should be taken into consideration if you want to get a flawless effect or elegant purpleness.
And still, we would insist on doing this hair color changing procedure in a professional hair salon with the assistance of an experienced specialist! Like this, you will get an absolutely stunning effect and keep your locks safe and healthy!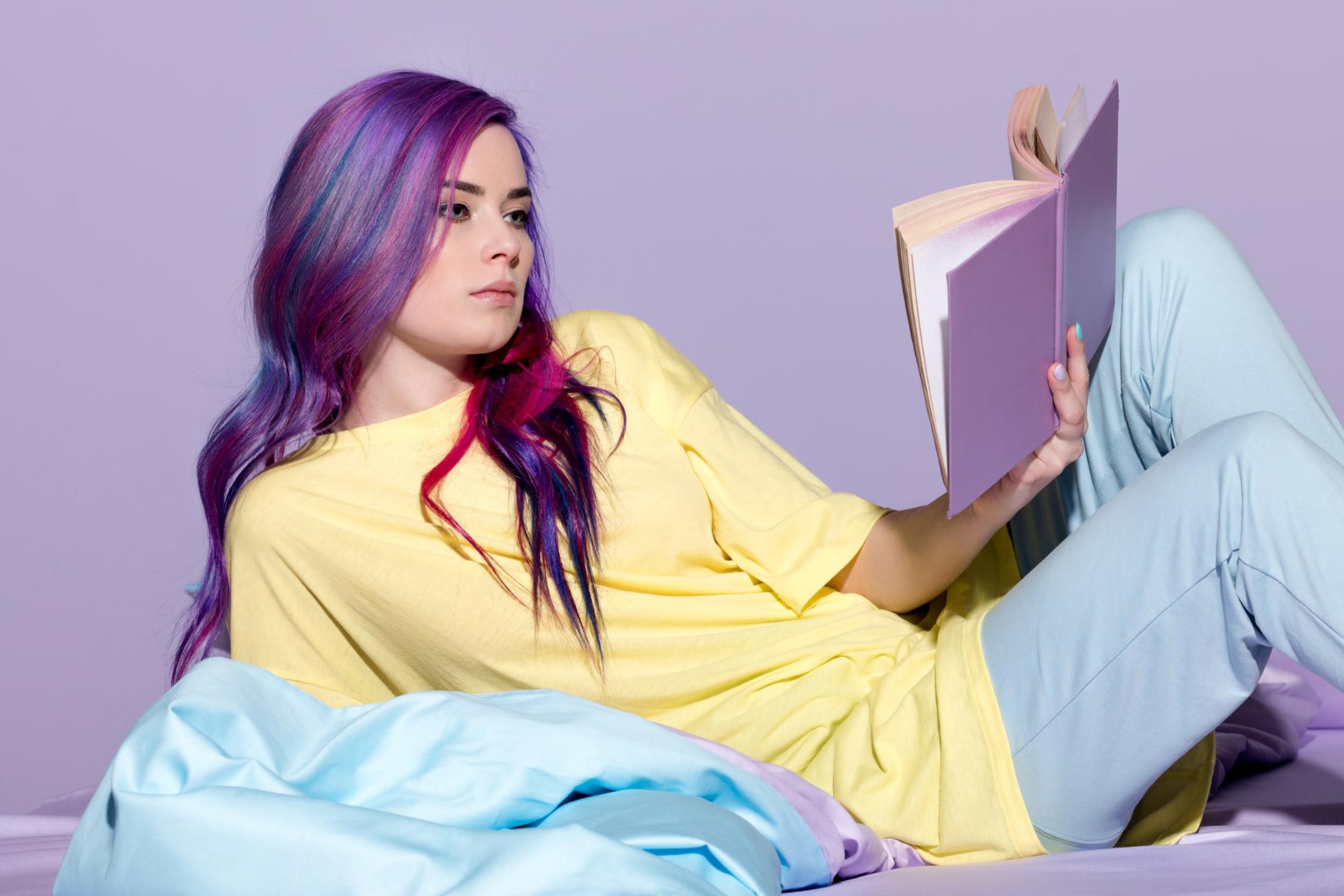 Frequently Asked Questions
⭐What color can I put over orange hair?
Blue and orange complement each other. So, blue is the perfect color to cover all shades of orange hair. Blonde hair dye can also be a good option.
⭐Can I put purple dye in another color?
Pale yellow is the best option for covering up with purple hair dye. It can completely neutralize pale yellow color than give its pure purple shade.
⭐How do I fix bleached orange hair?
Try to apply toner with the help of a professional. Also, hydrate your hair with coconut, argan, and olive oil regularly.