When getting older, our hair sooner or later becomes more dry and brittle. If we don't do anything about it, it will not look so good and will age us even more. Want to know how to make gray hair smooth and shiny? Then keep on reading this article!
Methods for Making Gray Hair Shine
So, why does your hair looks worse when you get older? According to specialists, gray hair tends to absorb much more pollution than normal young and strong hair. Another reason is that when we are getting older, our skin on the scalp produces less sebum. As long as sebum works as natural moisture for our hair when we lack it we will more likely have dull and dry gray hair.
So what shall you do to make your gray hair shine? The answer is to clean it thoroughly and deeply once a week. Give your hair a proper bath two times in a row and, when applying shampoo for the second time, let it stay on your hair for several minutes, and only then wash it off. Such a method will help to remove all the fat from your hair and will make the locks look fresh.
Also, if you have naturally coarse hair, it tends to reflect the light poorly. Combine it with the fact that, when turning gray, our hair loses its ability to reflect light even more, and you will understand why you can't get that shiny gray color on your head no matter how hard you try! To fix that trouble, use deep conditioning products for hair.
Another situation is when your gray hair is fine and thick, it will require less conditioning instead.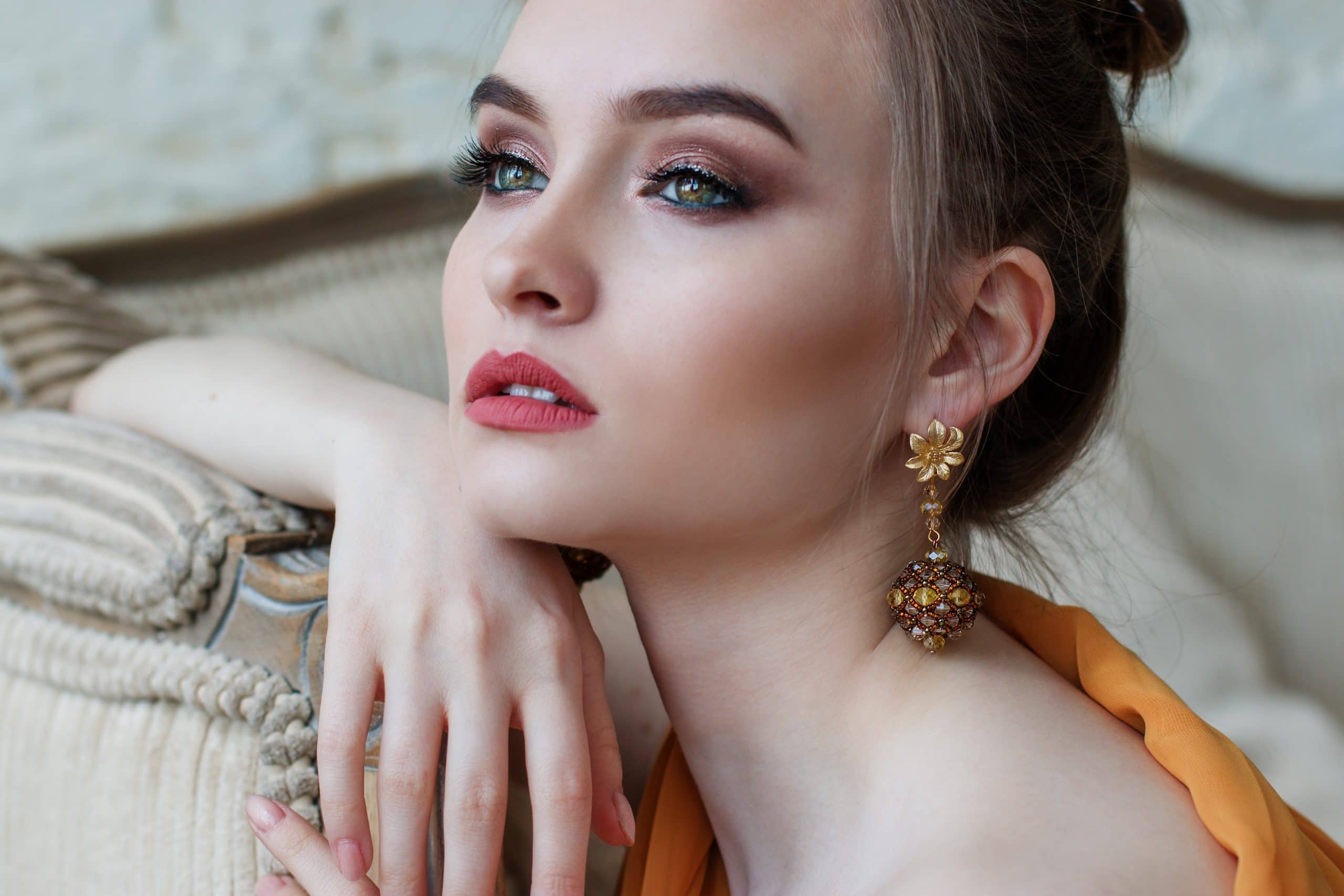 And for any gray hair type, set your hairdryer to the cool air regime when drying your hair. It will also bring a slightly shiny gray hair effect.
Tips for Making Gray Hair Soft and Smooth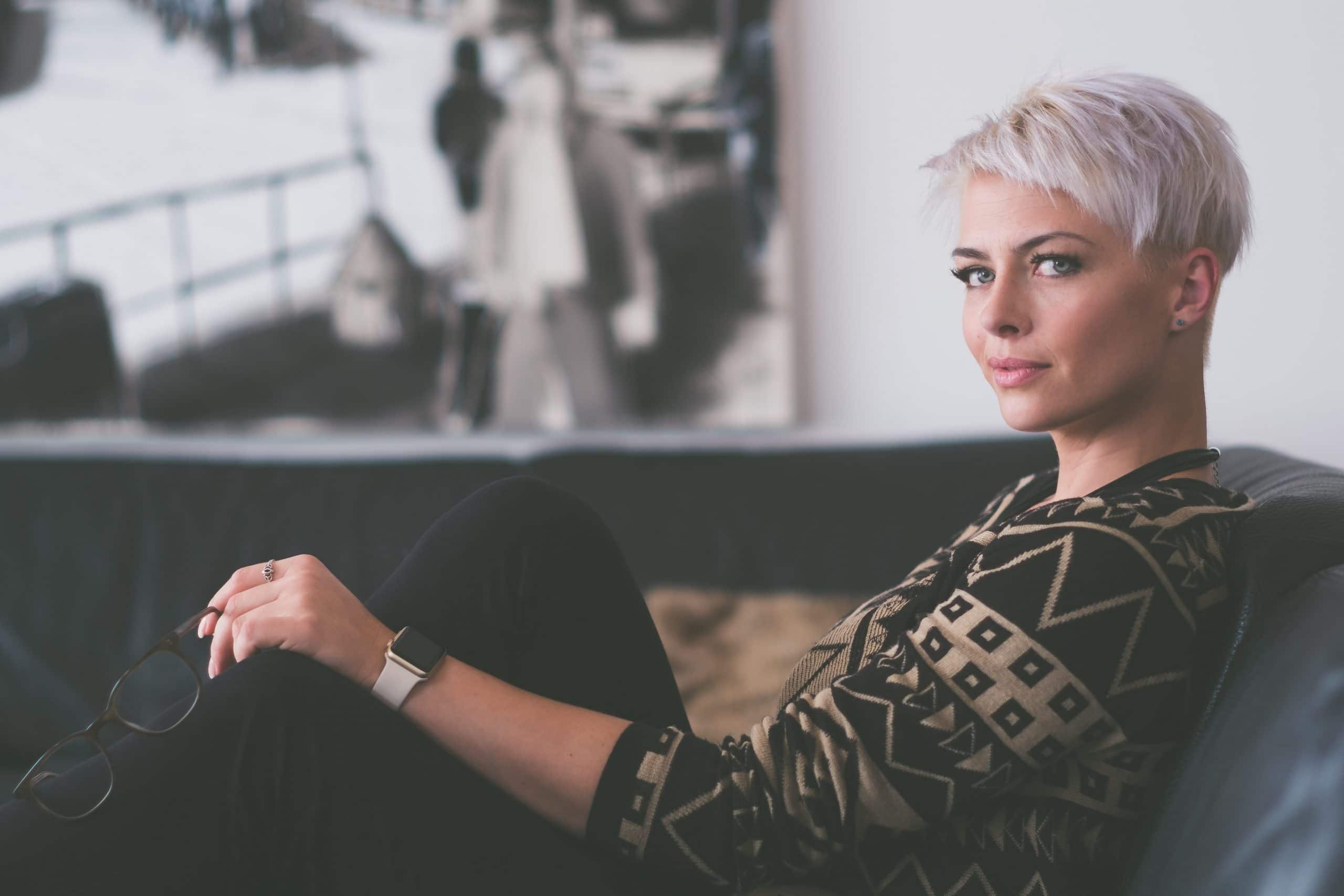 Another problem that gray-haired people meet is how to soften coarse gray hair. As we already know, aged hair is prone to getting dry and coarse much more than young hair due to the processes going on in the hair structure.
What shall you do about this? To soften grey hair, try to use several easy-to-do tips.
To make your gray hair behave well, use the care products that contain serum, gloss, conditioners or silicone. You can find those both at the luxe labels and more affordable ones.
Go to the nearest drugstore and buy a gloss kit, for example, John Frieda Luminous Color Glaze.
One more possible variant is to take a glossing treatment at the professional hairdresser. Do this procedure every six to eight weeks and you will see how glossy and smooth your hair will become soon.
If you choose to do the gray hair gloss treatment at home, once a week will be more than enough. 
How to Care for Gray Hair Correctly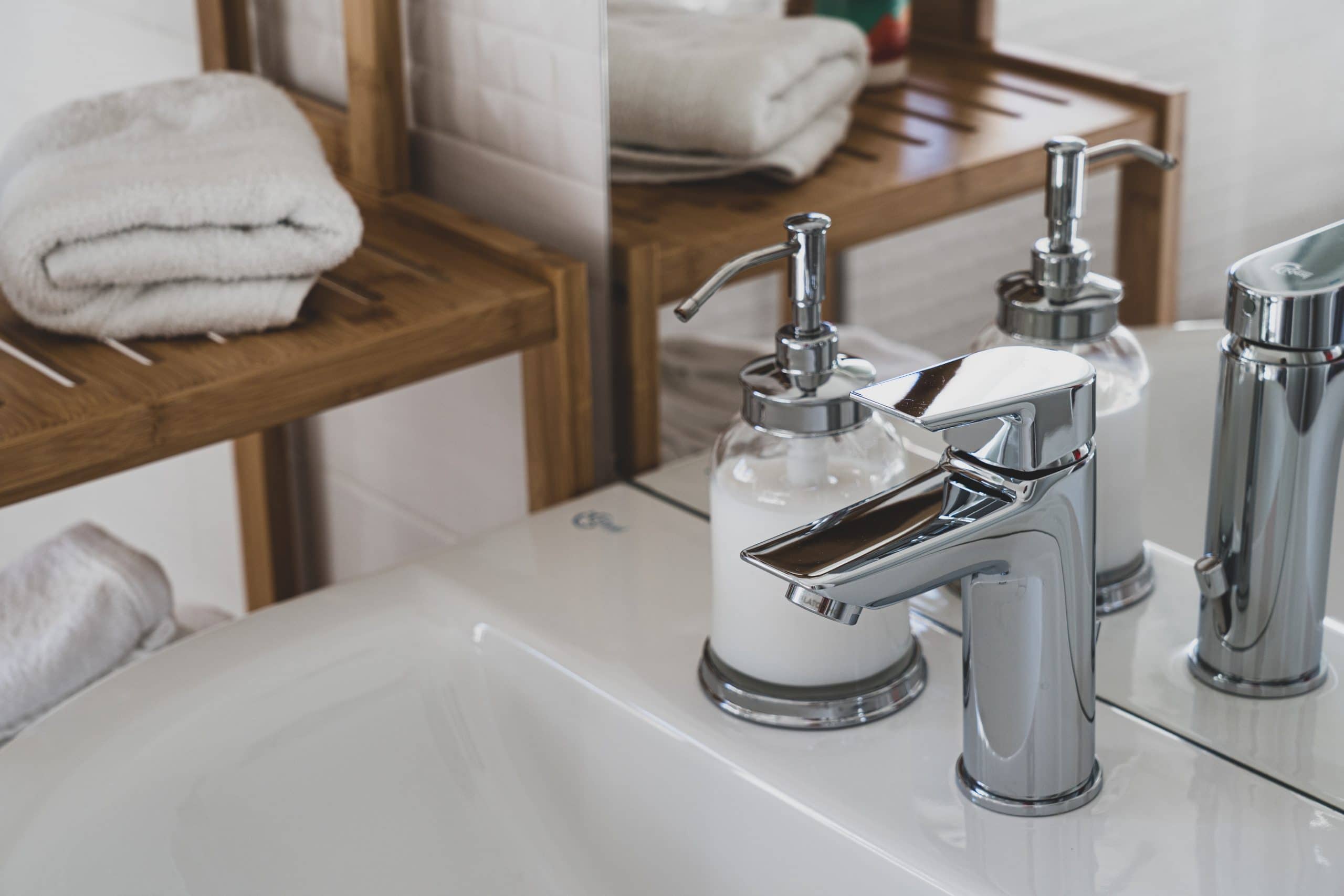 Taking hair care procedures is fine but it is essential to remember that the daily care for your hair that you use at home is also very important. To help your hair to maintain its good condition, remember to do these easy things daily.
Comb your hair in the evening regularly before you go to bed using a brush with a boar bristle.
It will help to spread the sebum from the skin on your head towards the very tips of your hair, besides, natural and organic bristles massage your chevelure and scalp very gently. Also, being a natural product, such bristles don't harm your hair.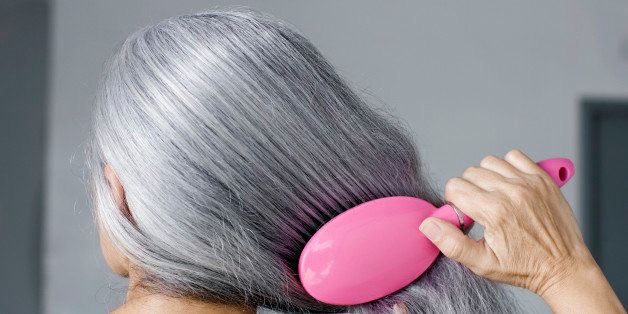 In six weeks of regular hair brushing, you will notice that your hair has become more shiny, soft and smooth.
To soften gray hair, wash it one time a week using any clarifying shampoo. As a variant, you can make a wash by mixing some apple vinegar with your shampoo, too.
You probably know that gray hair tends to get yellow when being affected by different external factors like sun, chlorine or mineral deposits from water. To avoid looking like a sunflower, cover your head with a cap or a headscarf on sunny days and wear a swim hat when going to the beach or to the pool. Also, you can give your gray hair a rinse after swimming. 
And it would be better to install a filter on your water tap, too!
Best Gray Hair Shine Products to Revive Your Locks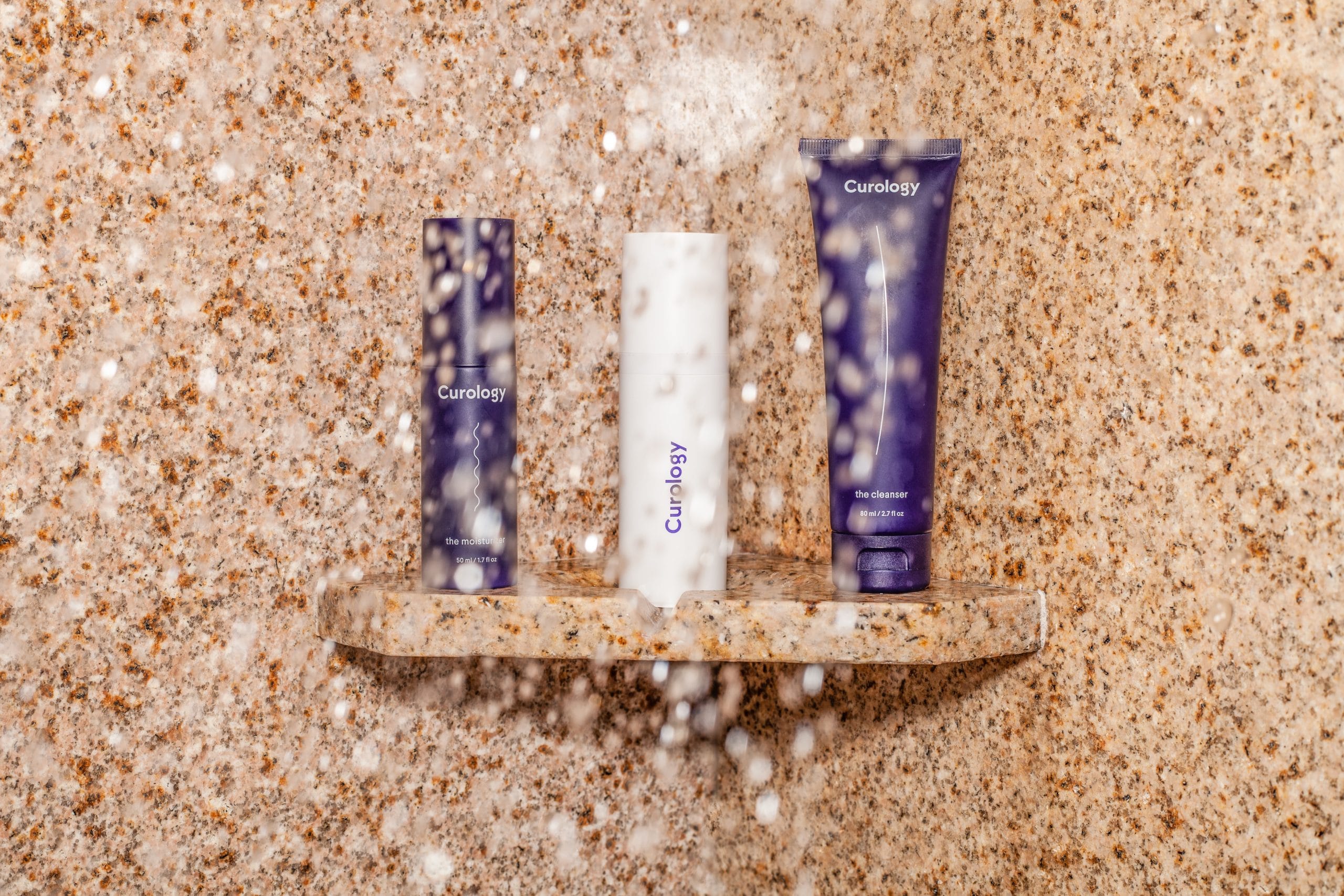 Once you face the necessity to deal with gray hair, you obviously ask yourself what hair care products will work best for bringing that shiny and glossy effect to your hair.
In fact, it is quite easy to get shiny gray hair without spending a fortune or being stuck in your bathroom for ages. 
The following gray hair tips will allow you to have a wonderful chevelure pretty soon.
Use Living Proof Triple Detox Shampoo when you wash your hair. Once a week is more than enough to remove all the dirt from it.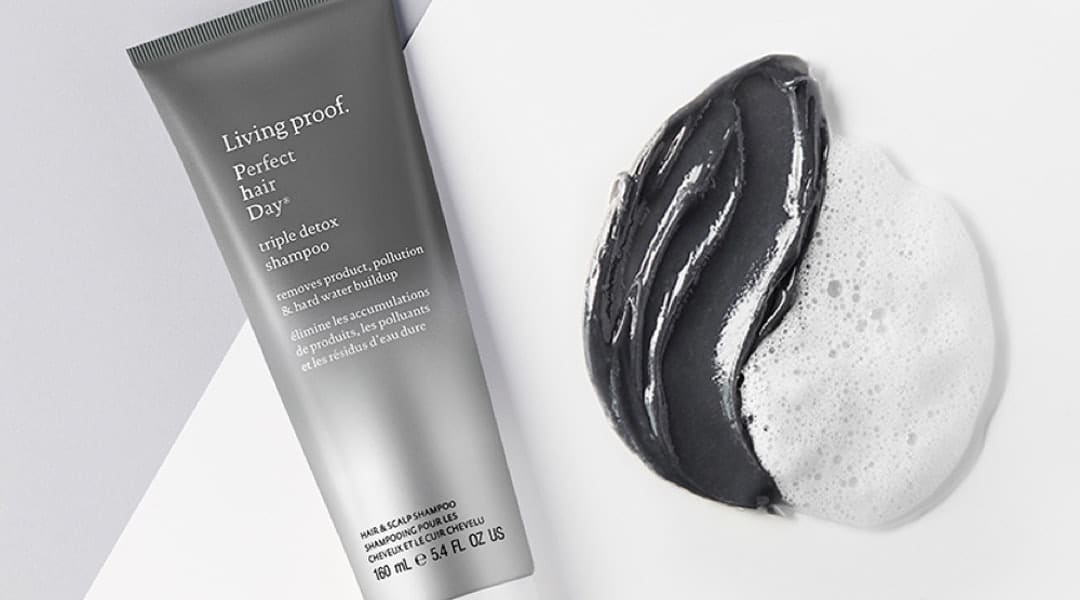 Right after the shampoo, apply a violet based conditioner to remove yellowish and dull hues.
To bring more gloss to your gray hair, include Restore&Repair Oil from Number 4 or any other clear colorless serum.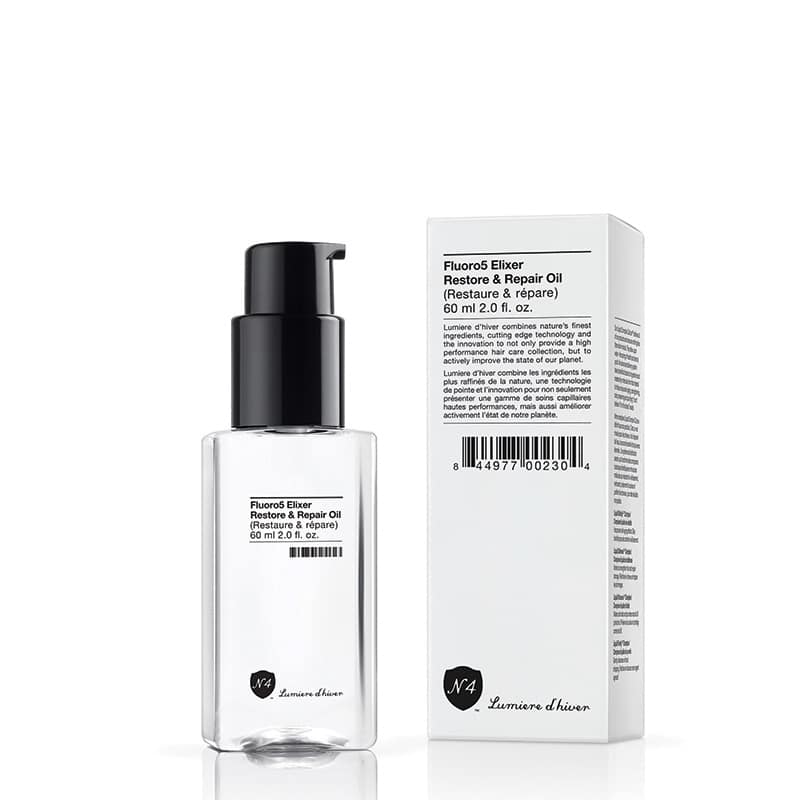 If your hair tends to get out of hands, use the keratin-based products to tame it for three or four months.
If you like styling your hair, carefully choose hairsprays as they often dry our hair too much. The best choice for you would be R+Co Outer Space Hairspray which is less harmful.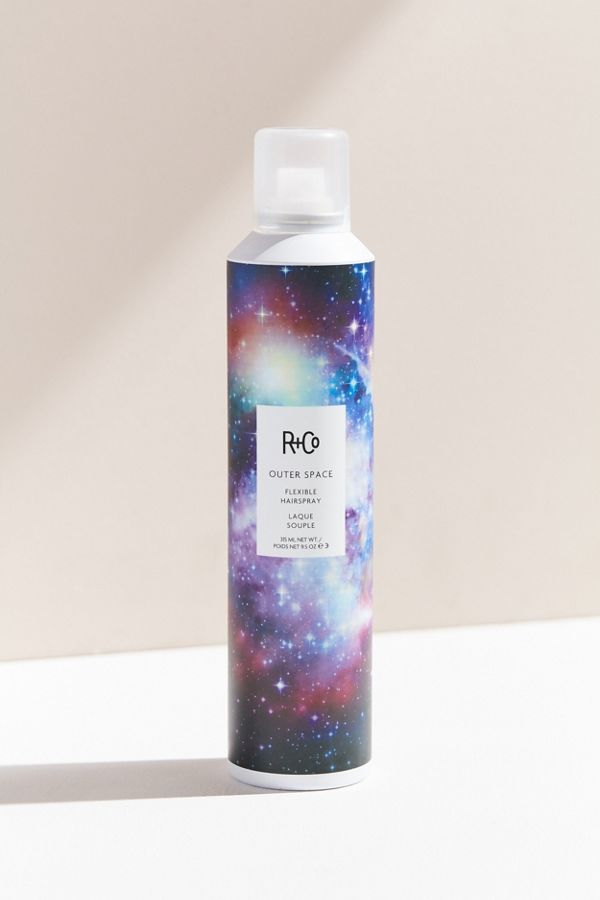 As you can see, gray hair care doesn't differ much from the ordinary hair care procedures except for you need to be more careful when picking products you will apply on your chevelure.
To achieve that, try to use more gentle care methods and means, and maybe, it would be nice to try some organic hair care products as they are much less harmful which is an essential requirement for the gray hair.
We hope that these easy tips will help you to have shiny and smooth hair and keep it protected and cared for longer!