Dating doesn't have to drain your wallet or bore you to tears. In fact, there's a world of exciting, affordable dates waiting for you to discover. Regardless of the season, finding a date idea that's fun, low-pressure, and inexpensive can be somewhat challenging. This guide is packed full of ideas that break the norm without breaking the bank.
So, take a deep breath, shake off the date-night jitters, and prepare to see dating in a whole new light. Whether you're navigating the waters of a new relationship or looking to spice up a long-term connection, there's an adventure on this list for every couple.
Take the plunge and explore these cheap and fun date ideas that are sure to bring you closer.
Spring
Spring is the season of new beginnings. It's the perfect time to step out of your comfort zone and explore the blossoming outdoors. Spring, with its vibrant new growth and longer days, presents an array of benefits for dating.
As the chill of winter fades, the comfortable temperatures make outdoor activities more appealing, inviting couples to enjoy nature, whether it's a leisurely picnic in the park or a casual stroll among blooming flowers.
The blossoming landscapes provide a romantic backdrop for dates, fostering a sense of renewal and optimism that can resonate with budding relationships.
Additionally, this season brings plenty of opportunities for unique date ideas like visiting farmer's markets or participating in spring festivals, offering couples shared experiences that strengthen their bond. Below are fun and affordable ideas for spring dating.
Picnic in the Park: It's simple, romantic, and allows for meaningful conversation. Pack a light lunch, grab a blanket, and head to a local park. This study has shown that being in nature can help reduce stress and increase feelings of happiness.
Visit a Farmer's Market: Exploring a farmer's market offers a casual setting and plenty of fresh, seasonal foods to sample together. Research shows that shared experiences like these can strengthen bonds.
Do a DIY Photoshoot: Spring's beautiful colors provide a perfect backdrop. Use your phone camera and get creative with poses and locations.
Bike Ride: As the weather warms up, taking a leisurely bike ride around a local park or through your city can be a fantastic way to spend time together. It's a fun, low-pressure activity that allows for plenty of conversation while providing a bit of healthy exercise.
Visit a Botanical Garden: Spring is the season when flowers start to bloom, making a trip to a botanical garden a colorful and fragrant adventure. You'll both be able to marvel at the beauty of nature and maybe even learn a thing or two about different plant species.
Outdoor Concert or Theatre: Many towns host free or cheap concerts and theatre performances in local parks during the spring. Bring a blanket and some snacks, sit back, and enjoy some live entertainment under the stars together.
Hiking: If both of you are adventurous, consider going on a hiking date. The spring season is a great time to explore the great outdoors, and it gives you a chance to challenge yourselves and create lasting memories. Plus, the shared experience of reaching the summit can foster a sense of accomplishment and teamwork.
Bird Watching: This can be an interesting and relaxing date. Many species migrate in the spring, making it a perfect opportunity to take a quiet walk, listen to the birdsong, and spot different species. Don't forget to bring a guidebook or download a bird identification app to make the most of your date.
Here's a comparison of the expected cost for some of these date ideas:
| Idea | Estimated Cost |
| --- | --- |
| Picnic in the Park | $15 - $30 |
| Visit a Farmer's Market | $20 - $40 |
| DIY Photoshoot | Free |
| Hiking | Free |
| Bike Ride | Free |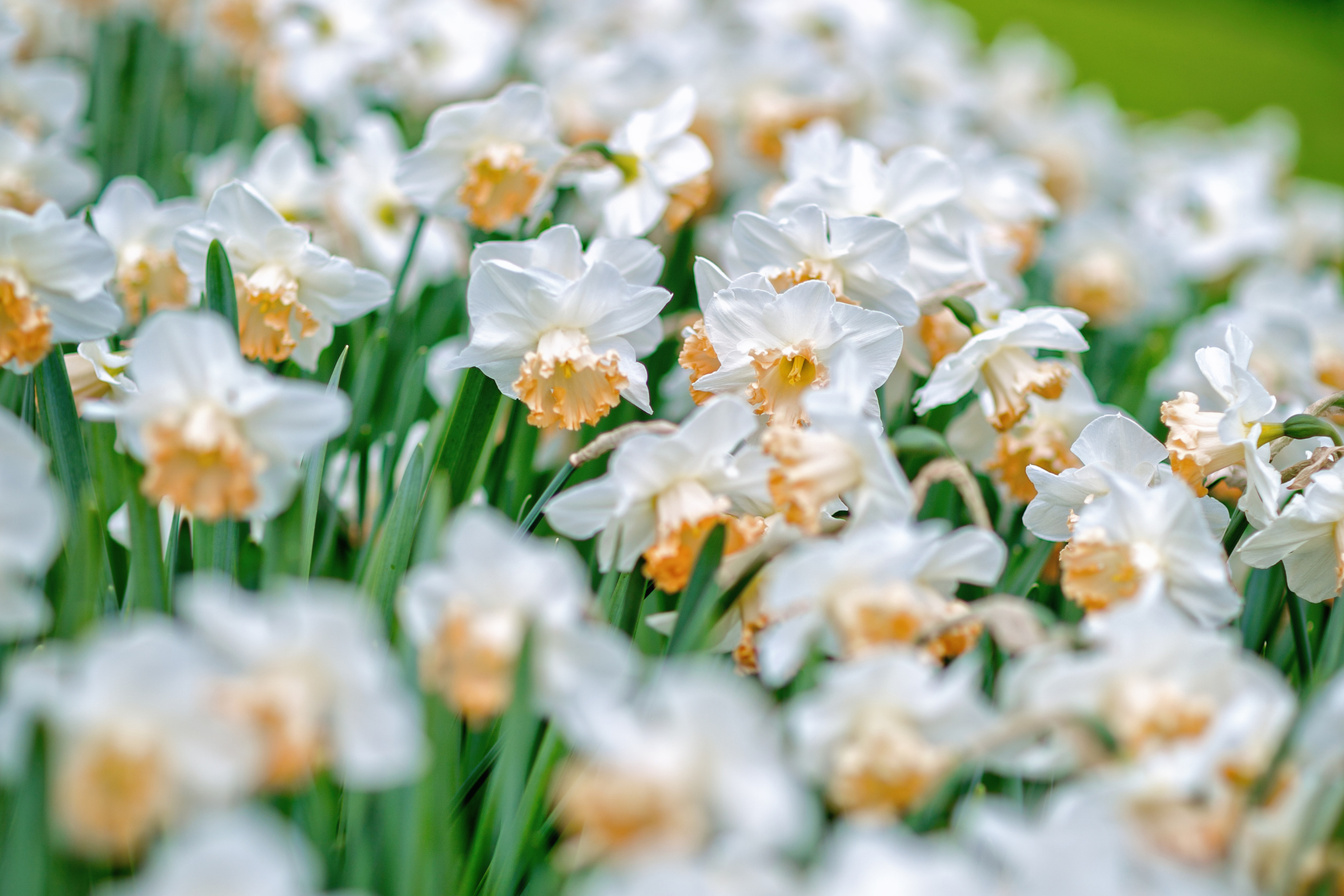 Summer
Summer offers an array of outdoor activities that are both exciting and budget-friendly. With its long, sun-drenched days and balmy evenings, this season offers ample opportunities for unique and engaging dates.
The season's warmth encourages a more laid-back vibe, inviting couples to enjoy the outdoors, embark on adventures, or simply bask in the pleasure of each other's company.
From alfresco dining to watersports, summer caters to a wide variety of interests, allowing couples to create shared memories that will endure beyond the season. Here are some ideas you might like to enjoy:
Star Gazing: All you need is a clear night and a blanket. It's a unique, intimate experience that costs nothing. Plus, studies have shown that looking at the stars can inspire awe and increase connectedness.
Outdoor Movie Night: Many towns offer free movie nights in local parks. If not, create your own in your backyard.
Beach Day: If you're near the coast, a beach day is a no-brainer. Pack snacks, sunscreen, and a frisbee for an enjoyable, low-cost day out.
Kayaking or Canoeing: Many local parks or lakes offer inexpensive kayak or canoe rentals. This can be a fun and active way to enjoy the water and soak up some sunshine.
Visit a Local Fair or Festival: Summer is the season for local fairs and festivals. These events often have free or cheap entry and offer an array of activities to enjoy.
Outdoor Yoga Class: Many parks and recreation centers offer free or donation-based outdoor yoga classes during the summer. It's a fun way to stay active and centered.
Ice Cream or Frozen Yogurt Date: On a hot summer day, nothing beats the heat like a delicious ice cream or frozen yogurt. It's a simple yet delightful treat that allows for a casual, sweet date.
Let's compare the costs of some of these summer date ideas:
| Idea | Estimated Cost |
| --- | --- |
| Star Gazing | Free |
| Outdoor Movie Night | $10 - $30 |
| Beach Day | $20 - $40 |
| Outdoor Yoga Class | $0-20 |
| Ice cream date | $5-15 |
| Canoeing | $20-40 |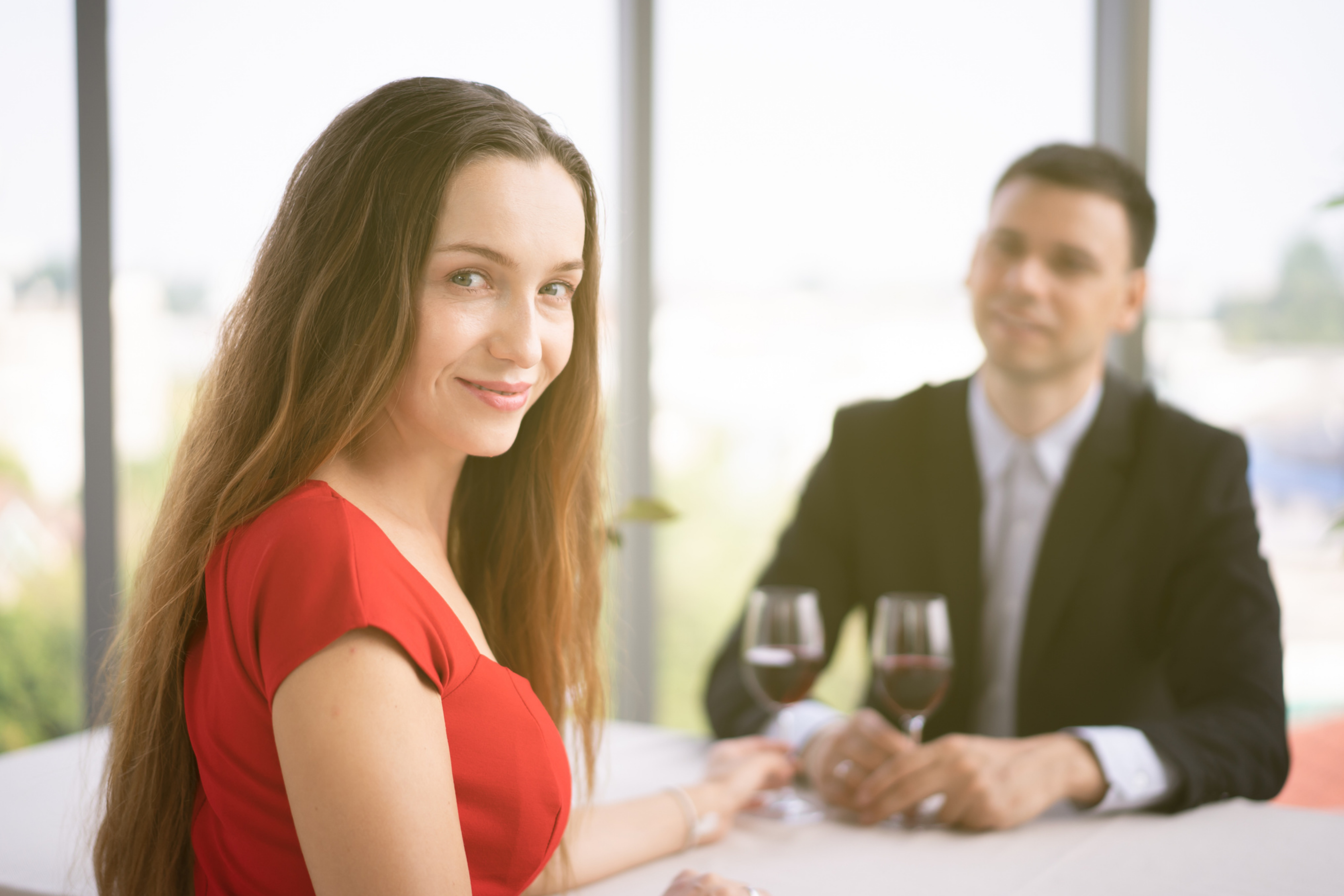 Autumn
Autumn brings beautiful color changes, cooler temperatures, and a ton of date options. Autumn offers a unique charm for dating with its cooler temperatures, colorful foliage, and cozy vibes.
It's the perfect season to indulge in warm, comforting activities and explore the beautiful transformations in nature together. The sight of leaves changing colors provides a stunning backdrop for dates, while the chill in the air invites closer connection and warmth.
From pumpkin carving to exploring a corn maze, autumn provides a multitude of wholesome, romantic date options that can bring couples closer together. Check out these ideas:
Apple Picking: It's a classic autumn activity. It gets you outside, and you can make something delicious together afterward.
Haunted House: If you both enjoy a thrill, a haunted house is a great choice. Bonus: research shows that adrenaline-pumping activities can increase attraction!
Home Cooked Meal: Use seasonal ingredients to cook together. Not only will this save money, but it also promotes teamwork and communication. According to a study, couples who cook together generally have stronger, healthier relationships.
Visit a Pumpkin Patch: This is a classic autumn activity that's both fun and affordable. Afterward, you can carve your pumpkins together for a creative at-home date.
Autumn Photography Walk: Capture the beautiful fall colors together on a photography walk. This can be done with smartphones or regular cameras, and it's a great opportunity to get creative and playful together.
Wine Tasting: Many vineyards harvest their grapes in the fall, making it an excellent time for wine tasting. Many vineyards offer affordable tastings and beautiful views.
Let's take a look at the expected costs:
| Idea | Estimated Cost |
| --- | --- |
| Apple Picking | $20 - $40 |
| Haunted House | $30 - $50 |
| Home Cooked Meal | $15 - $35 |
| Pumpkin Patch | $10-20 |
| A photography Walk | Free |
| Wine Tasting | $15-30 |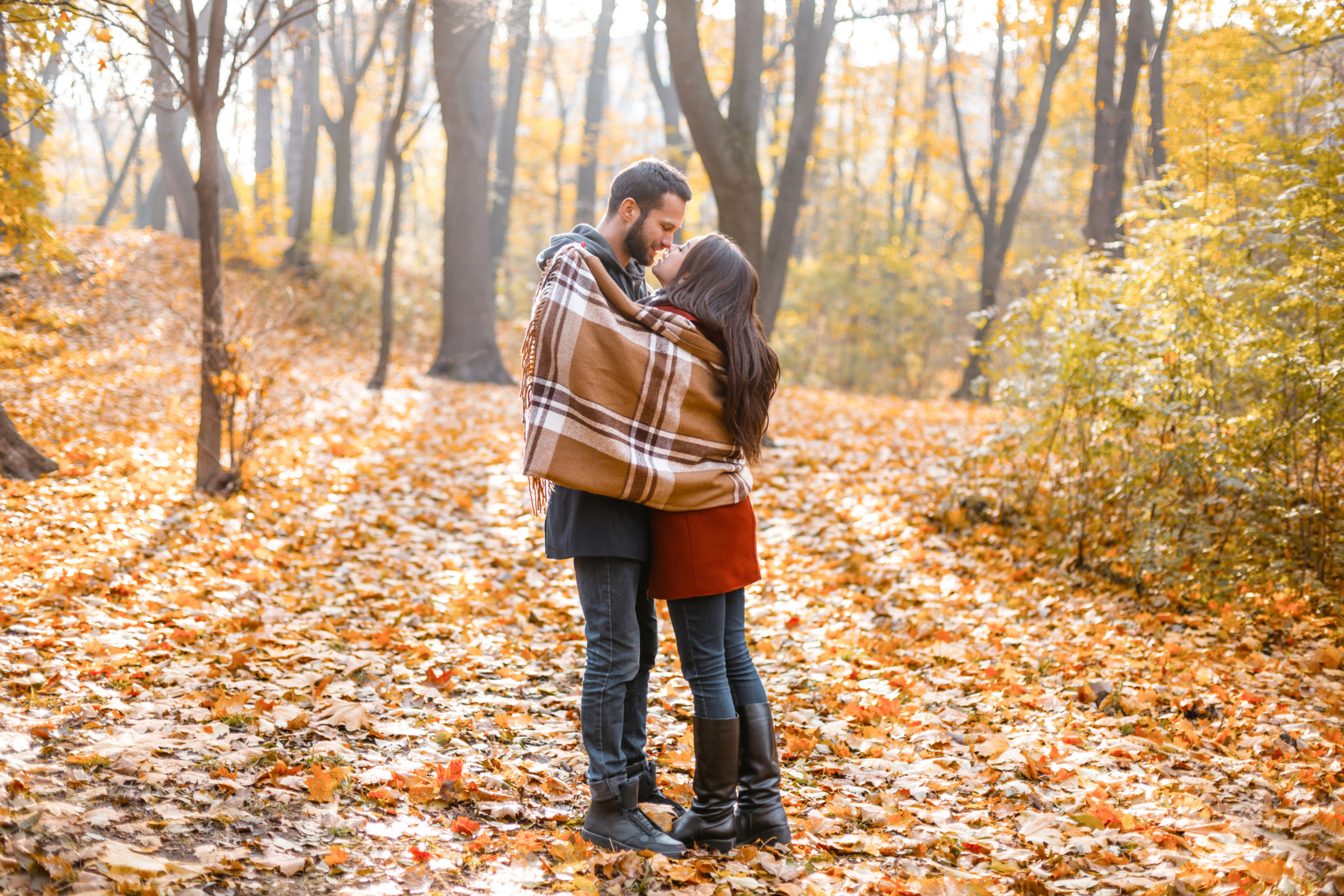 Winter
Winter may be cold, but it's also the season of cozy, intimate dates. Winter, with its crisp air and cozy ambiance, is a fantastic season for romantic and intimate dates. The chill of winter invites indoor activities that encourage close connection, while the snow-covered outdoors offers fun and playful opportunities.
Winter is also the season of many holidays, offering special events and festive vibes that can make dates extra memorable. From ice-skating under twinkling fairy lights to cozying up together with a good book, winter dating has a unique magic that can bring couples closer together.
Warm up to these ideas:
Building a Snowman: This is a fun, playful date that can really let your personalities shine.
DIY Hot Chocolate Bar: All you need are some mugs, a variety of hot cocoa mixes, and toppings like marshmallows and whipped cream. It's inexpensive and gives a cozy, homey vibe.
Visit a Local Museum: Many museums offer discounted or "pay-what-you-wish" days. It's a great opportunity to learn and explore together.
Ice Skating: A classic winter date idea that combines fun and exercise. Even if you're both beginners, it's the laughter and helping each other up that makes it a great bonding experience.

Sledding: If there's a snow-covered hill nearby, sledding can be an exhilarating and playful date. It's likely to bring out your inner child and create plenty of laughter. Estimated Cost: Free (if you already own a sled)

Holiday Light Tour: Many neighborhoods and cities have beautiful holiday light displays. Grab a thermos of hot cocoa, take a walk or a drive, and enjoy the twinkling sights.
Indoor Rock Climbing: This is a fun, active date that can help you escape the cold. It's a great way to challenge yourselves and build trust as you belay each other.
Here's how the winter date ideas compare in terms of cost:
| Idea | Estimated Cost |
| --- | --- |
| Building a Snowman | Free |
| DIY Hot Chocolate Bar | $10 - $20 |
| Visit a Local Museum | $0 - $20 |
| Ice Skating | $10-20 |
| Sledding | Free (if you have your own sled) |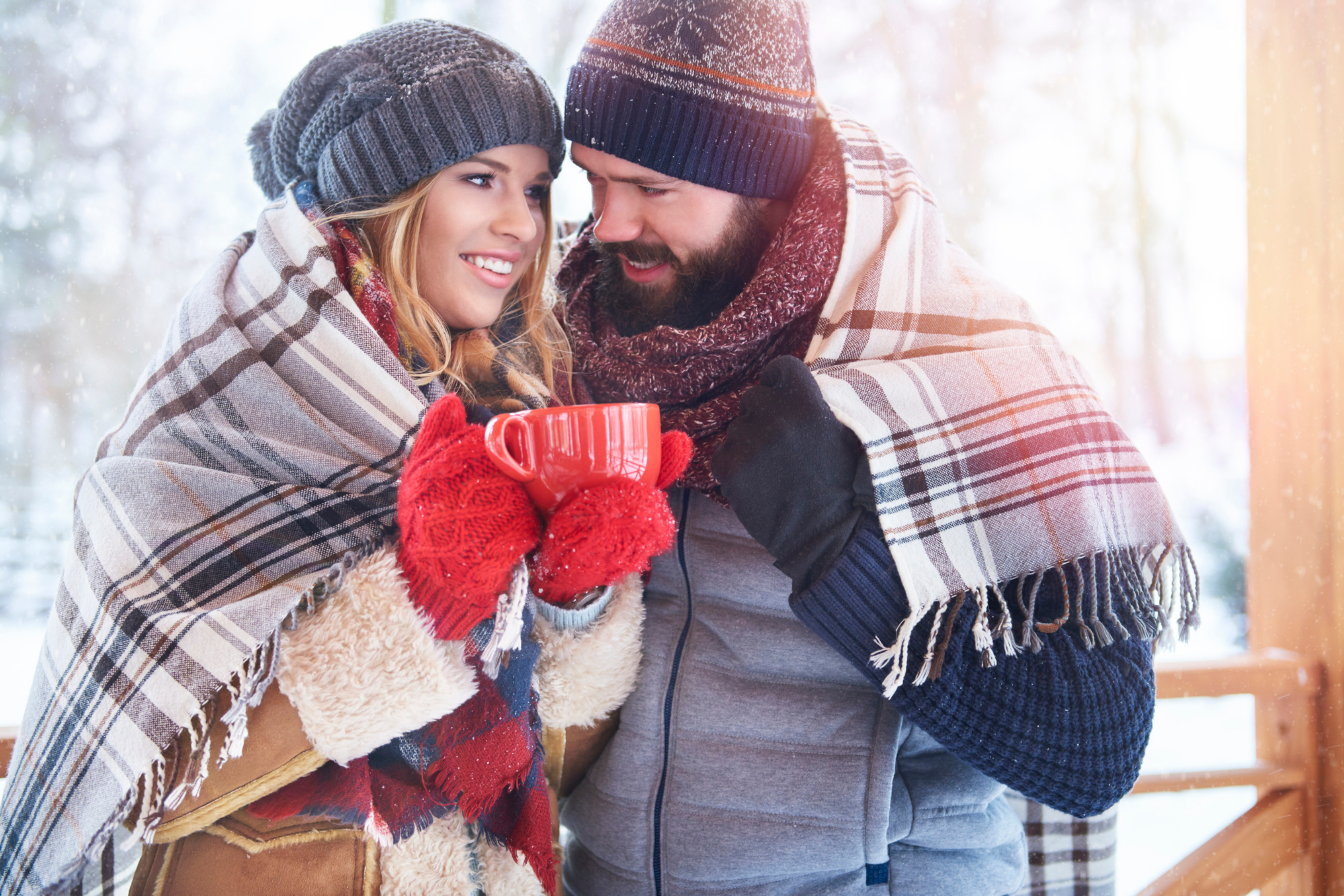 At-Home Date
Not every date needs to involve going out. Indoor dating has its unique charm and advantages, allowing for cozy, intimate settings and the convenience of home. It offers the comfort of familiar surroundings, allowing both parties to feel more at ease and facilitating deeper connections.
It also removes weather dependencies and allows for more flexibility in planning.
From cooking together to creating art, indoor dates can be as creative, relaxed, or romantic as you want them to be, making it a perfect option for any couple. Here are some fun, affordable date ideas that can be done from the comfort of your home, regardless of the season:
Game Night: Pull out the board games for some friendly competition. Studies have found that couples who laugh together have higher-quality relationships.
Movie Marathon: Choose a series or theme and get comfortable. Add some homemade popcorn for an inexpensive yet classic date.
DIY Spa Day: You can make homemade face masks and relax together.
Cooking Challenge: Set a theme or ingredient and challenge each other to create a dish around it. It's a fun way to engage, work as a team, and enjoy a delicious meal at the end.
DIY Art Studio: Grab some canvases, paints, and brushes, then let your creativity flow. It's a great way to express yourselves and you get to keep the artwork as a memory of your date.
Indoor Picnic: Lay out a blanket in your living room, prepare some finger food, and enjoy an indoor picnic. It's all the fun of a picnic without worrying about the weather.
Home Yoga Session: Find a yoga routine online that fits your levels and try it out together. It's a great way to relax and feel connected.
Book Club for Two: Choose a book that you both find interesting and set a time frame to read it. Then, have a discussion date about the book, its themes, and your thoughts.
And the cost comparison for at-home dates:
| Idea | Estimated Cost |
| --- | --- |
| Game Night | Free |
| Movie Marathon | Free - $10 (for snacks) |
| DIY Spa Day | $5 - $20 |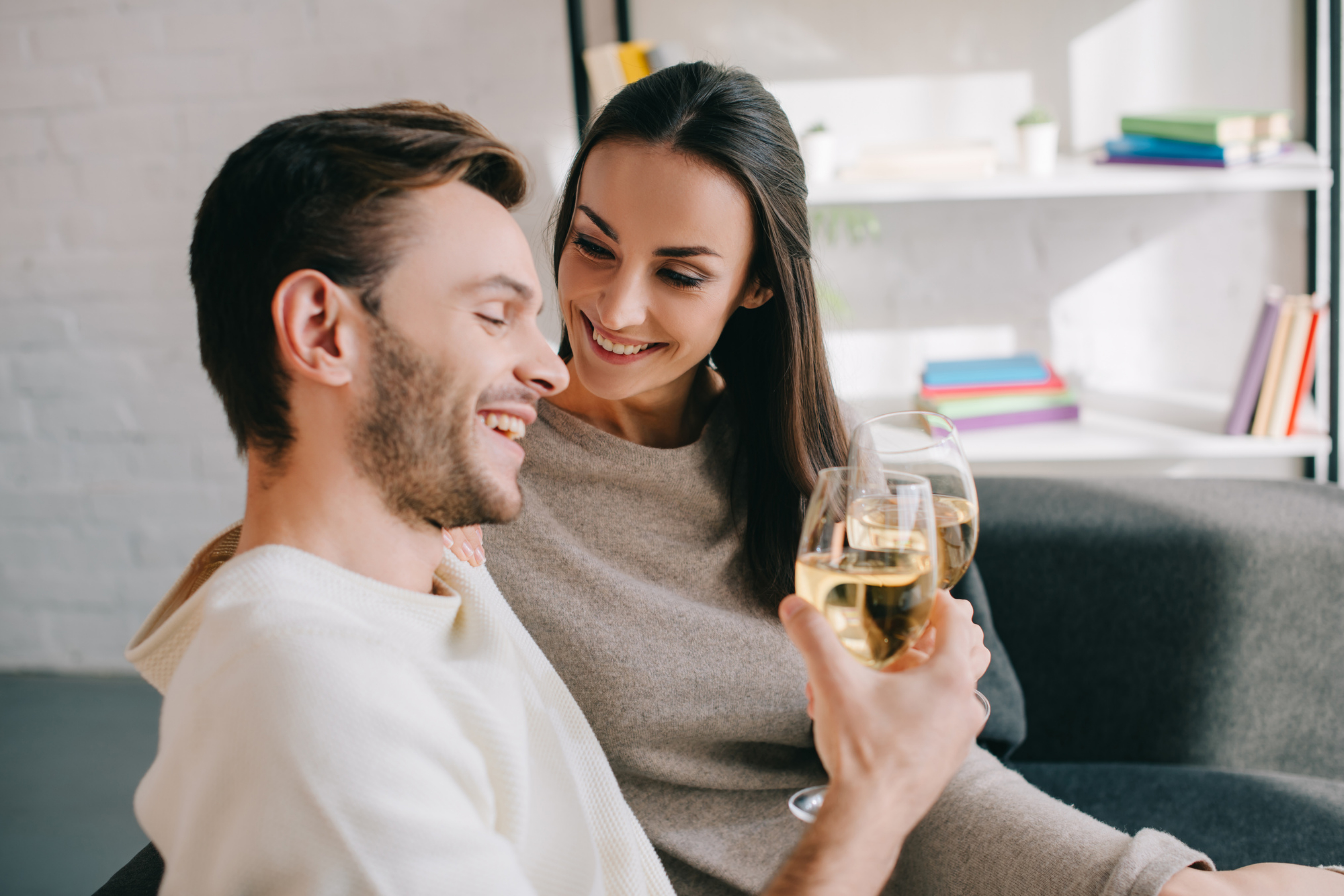 Conclusion
No matter the season or your budget, there's a wealth of fun, cheap date ideas out there. The most important thing is the quality time spent together, not the amount of money you spend. So pick a date idea from this list, and get ready to create some amazing memories.
After all, the best dates are often the ones that let us see each other in a new light, challenge us to try new things, and create unforgettable experiences.
With these 50 ideas, you'll never run out of ways to keep your date nights fresh, exciting, and affordable. So here's to dating without the stress of burning a hole in your pocket!
Frequently Asked Questions
⭐What are some inexpensive date ideas?
There are many affordable date ideas, from hiking and visiting botanical gardens in spring, to ice cream dates and outdoor yoga in summer, visiting pumpkin patches in autumn, to ice skating and indoor rock climbing in winter. For all seasons, indoor dates such as a cooking challenge, a DIY art studio, an indoor picnic, a home yoga session, or a two-person book club are all fun, intimate, and cost-effective.
⭐How can I make a date special without spending a lot of money?
The key to a special date isn't about how much you spend, but how much thought you put into it. Think about what your partner enjoys, and consider how you can incorporate that into a date. This could involve making a favorite meal at home, planning a picnic, or even setting up a movie night in your living room.
⭐ What are some creative date ideas?
There are endless possibilities for creative date ideas. You could plan a themed cooking night, create art together, set up an indoor picnic, or even form a two-person book club. The most important thing is to choose something that you both will enjoy and remember.
⭐How can I surprise my partner with a date?
Surprising your partner with a date can be as simple as planning an activity they love but haven't done for a while, or something new you think they would enjoy. It could be as grand as a surprise trip to a botanical garden or as intimate as a homemade meal. The key is to show that you've thought about their interests and put effort into making them happy.