Extension tracks are a cool and trendy way of turning your chevelure into a magnificent piece of art! But since people are mostly not quite familiar with this type of extension, we decided to fix that. In this article, you will find more information on tracks on hair.
We will tell you what kind of extensions they are, what types of tracks hair extensions exist out there, and what makes them better than other types of hair extensions.
In addition, we will explain how you should look after them so that your extensions last as long as possible, preserving their flawless look.
What Are Tracks Hair Extensions?
Simply speaking, a track extensions hairstyle is one that includes braids (that are called tracks). On those tracks, a weave is placed later. These are the cornrow braids most of you have probably already heard of and seen, and they are known as tracks. Tracks serve as the basis for the installation of hair extensions.
BEST WEAVE FOR THIN HAIR #houseofhairuk LONDON
The number of track hair extensions you get depends on several factors:
the hairstyle
the weave
the technique that is used
Some people do only a few tracks, while others cover the entire head with braids! It depends on your personal preferences too, as well as on the desired effect and hairstyle you want to get in the end.
If we describe this type of hair extension to you in detail, we will say that hair is sewn horizontally or vertically across the head from one side to the other. The process is typically started from the bottom since it can help to prevent the hair from being bumpy or uneven. Afterward, the braided hair is sewn down, and the hair weft extensions are sewn onto the braids.
A weave usually consists of a few tracks, or the whole head can be braided for a full head weave. If you want a full head weave, the braids will be sewn down or covered with a net. Next, extensions are going to be sewn to the braids. In general, the number of tracks used depends on the desired look.
The good thing about tracks hair extensions is that there are several types of them, which means you can choose what exactly you would like to see on your head. Below, you can learn more about each of these types.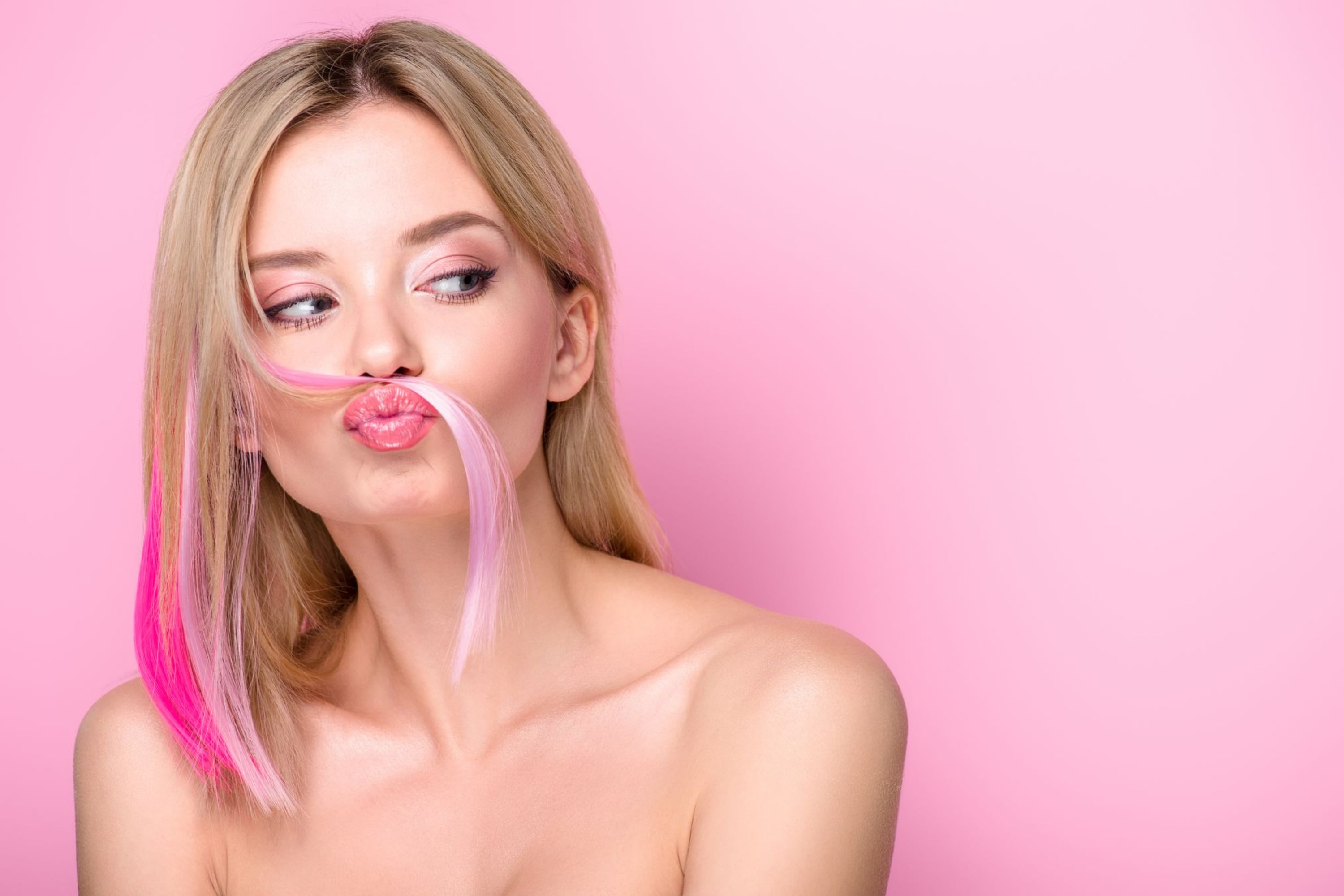 Tracks Extensions Types
More and more people choose tracks hair extensions not only because they are comfier in comparison to other types of extensions out there. In addition, folks like tracks because they come with a variety of options!
Like that, you always have a choice and you don't have to stick to only one option available. This becomes especially handy for ladies who want to have a specific hairstyle.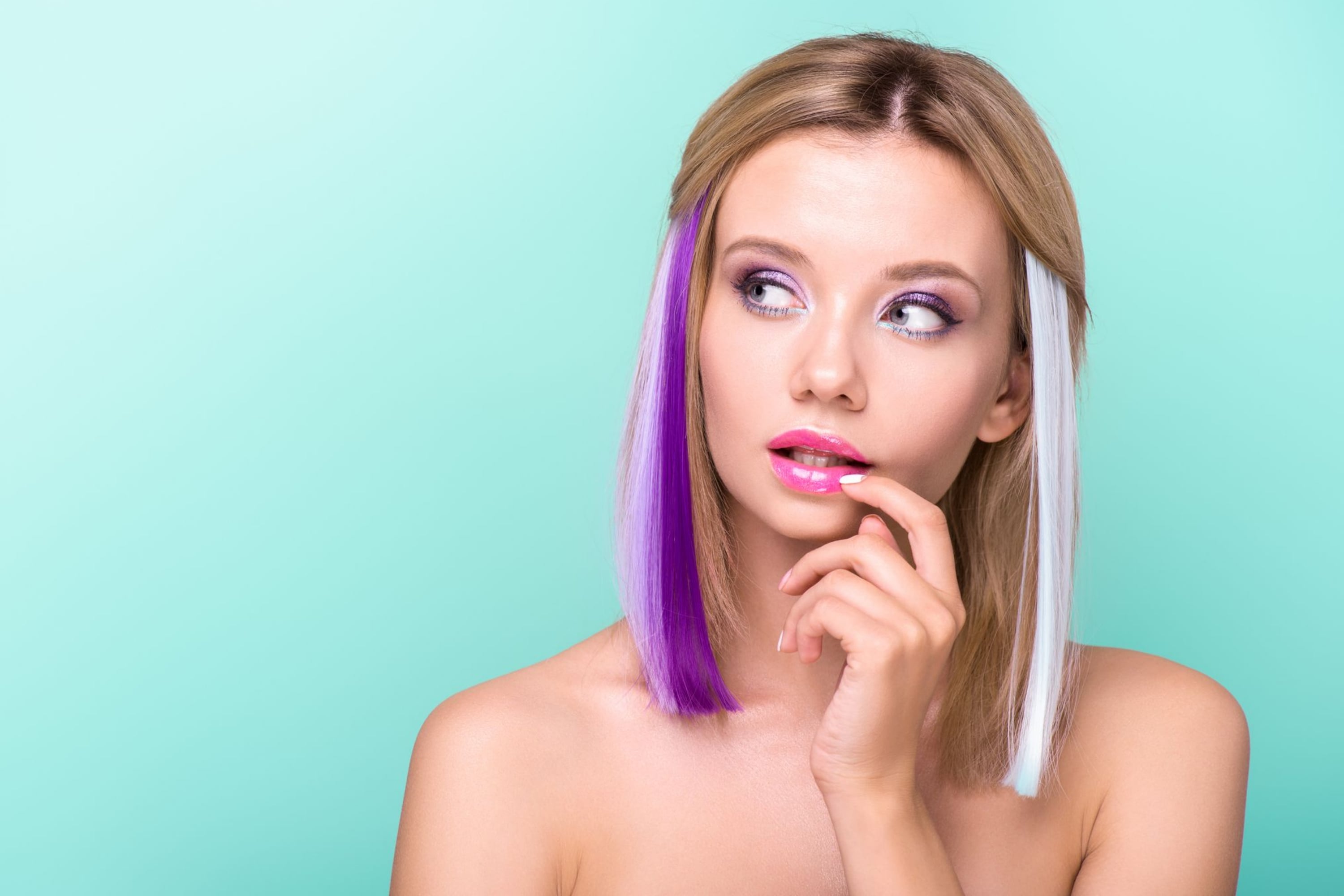 Jumbo Lemonade Braid
This type of tracks hair technique will be ideal for African-American women with short hair since it can fulfill their dream of long braids! With its help, you can easily add more hair and have the statement jumbo braids you have always wanted.
To style your jumbo braids, we would suggest you find a really good and experienced braider! The professional will help you choose the patterns that will suit your appearance most of all.
Face Frame Highlights
This type of tracks extensions can be in a completely different color from your natural hair. This is one of the main reasons why so many women adore tracks hairstyle! It is so versatile that you can adjust it to quite many of your desires.
This type of extension will be ideal for ladies who are not ready to dye their hair completely but they still want to experiment with different hair tones and shades. Speaking of styling, the weave will give you a chance to style it however you want to. All you need is to decide the length and color.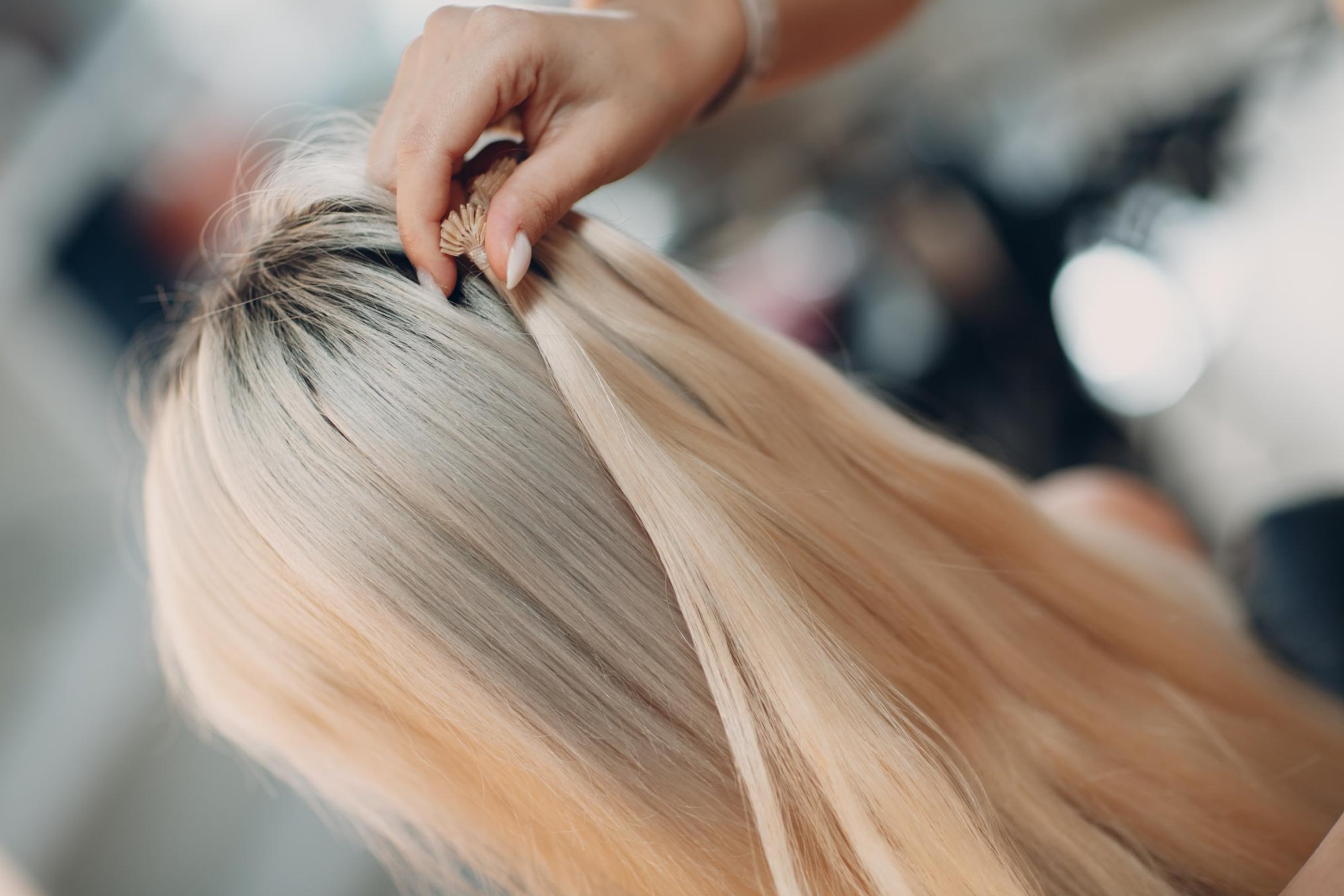 Bob With Tracks Hairstyle
If you are not into long braids and waist-length locks, and instead you are crazy about a short, but fashionable crop, consider choosing this layered inverted bob. It will be ideal for accentuating your trendy spirit! In order to make it always look flawless, note that for styling, the front sections should remain longer, while the back should be short.
Elegant Hollywood-Style Curls
It is a very flattering and classic-looking hairstyle with tracks, which is absolutely gorgeous and great for all women without exceptions! It will be ideal for every lady who wants to have very long locks but doesn't want to wait for years until they grow.
To style your magnificent mane, you simply need to make use of a large curling iron and you will have the prettiest curls ever!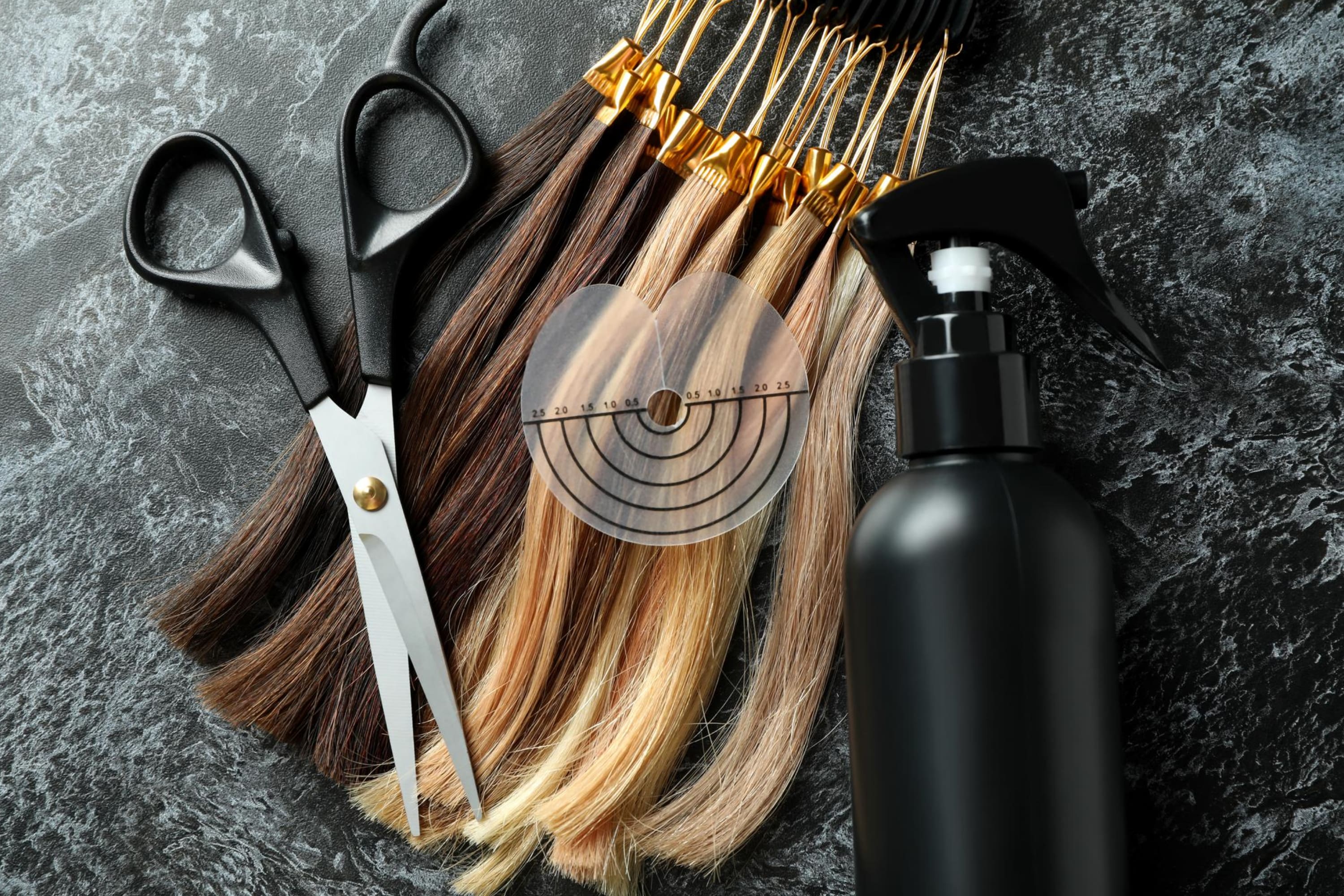 High and Sleek Ponytail
The track hairstyles are so multipurpose that you can even make a high ponytail! In fact, it is one of the most popular hairstyles that you can do. It will be a perfect solution for women who always wear their hair tied up.
Another good feature of this hairstyle (except for its awesomeness) is that it is easy to style. Just put that hair in a high ponytail with a fine comb and styling products for a smooth finish.
Now you know what types of tracks hair extensions exist out there. As you can see, this hairstyle is rather varied and comes with several alternative styling options, which allows you to choose the one that will fit you best of all.
What Makes Hair Extension Tracks Better Than Other Types Of Extensions?
As we have already mentioned, track extensions are very popular these days and their popularity keeps on growing.
But what exactly makes this type of extension so crazily wanted?
For example, if we compare tracks and clip extensions, we will clearly see that tracks are easier to attach and they look more natural. Clips are a form of extension that you clip into your hair.
The Right Hair Extensions For YOU! Type + Method + Color
Tracks, on the other hand, can be made into clips. They can be taped into the hair, or they can be sewn into it.
Speaking of tracks vs weave extensions, a weave is a type of extension when your hair is braided up, then you have a net over it and you weave the hair into the net that is sewn onto your head.
With the weave extensions, you can have it for up to a month depending on how your hair grows and how you take care of it. Also, this type of hair extension must be re-done regularly.
Track extensions also sit flatter, and are more comfortable to the head than other extension types. In addition, we can also name a few other advantages this technique has:
It is completely non-damaging
The hair is reusable
This method allows you to maintain your extensions easily
This type of extension allows you to remove them later if you want to try another hairstyle
Track extensions produce a very thick, natural-looking effect
Except for these benefits, you will get a few extra ones if you decide to try tracks hair extensions.
Length. You can easily achieve long locks in a matter of minutes!
Color. Hair extensions allow you to experiment with different colors and their tones
Volume. These hair extensions will help you easily get back the volume that you once had
Style. With the additional length, volume, and color to your hair, you can easily change your hairstyle!
No Damage. One of the best things about track extensions is that they are non-invasive and cause no damage to your hair and scalp
So if you have been thinking about getting hair extensions but couldn't decide on which type you might need, now you know that tracks extensions will be the optimal solution, especially if you have fine hair.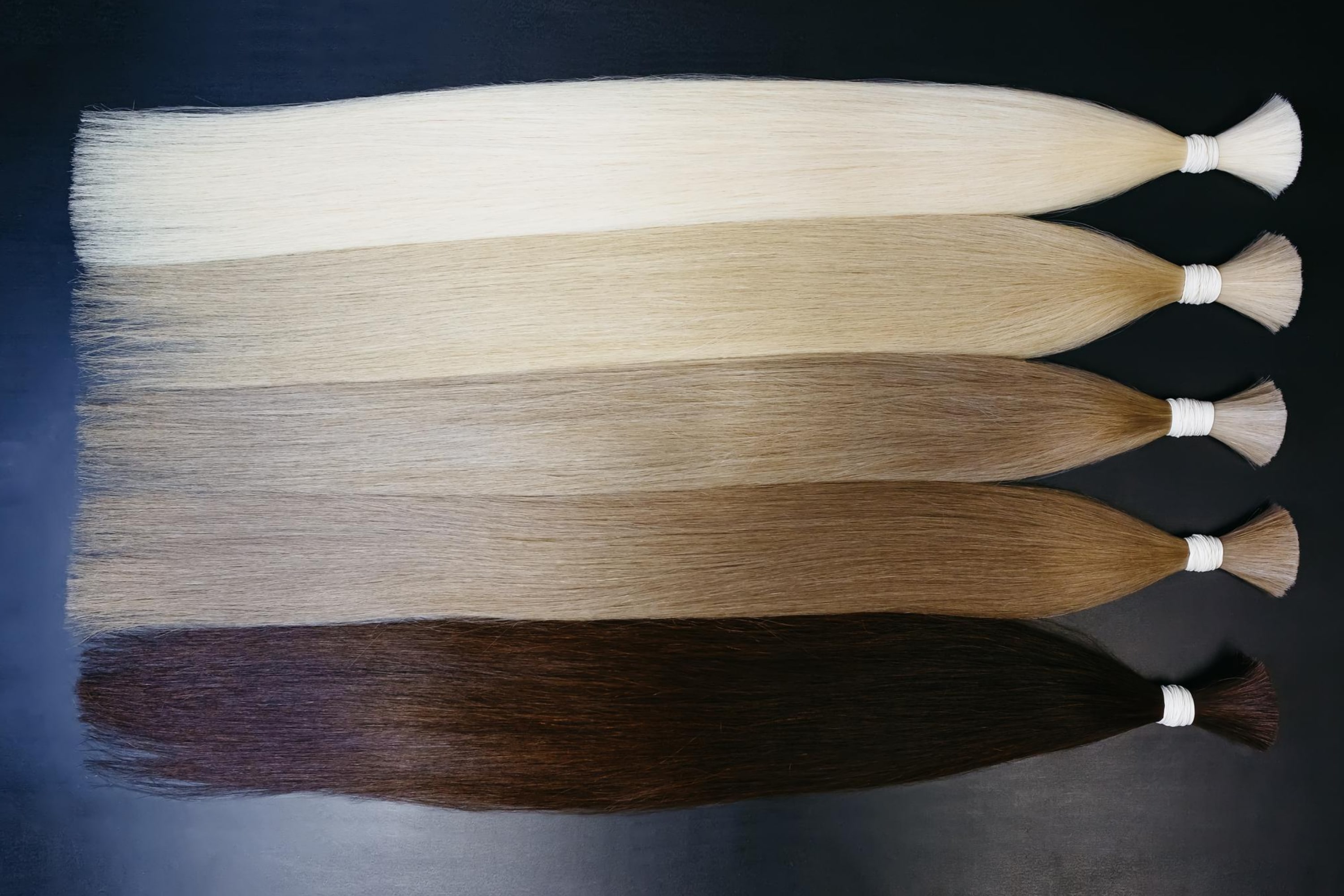 How to Maintain Tracks Extensions?
Hair extension tracks need proper care and maintenance just like any other type of extension. Otherwise, your gorgeous mane will lose its flawless look pretty soon. But if you have never had extensions in your hair, you might want to know how exactly you should take care of them.
Typically, you will be told about it in a salon where you get the extensions. Nevertheless, we find it useful to provide you with a brief guide on extension maintenance and care routine.
Like that, you will be able to know in advance what is waiting for you. Who knows, maybe after you read this, you will realize that getting hair extensions is way too bothersome for you!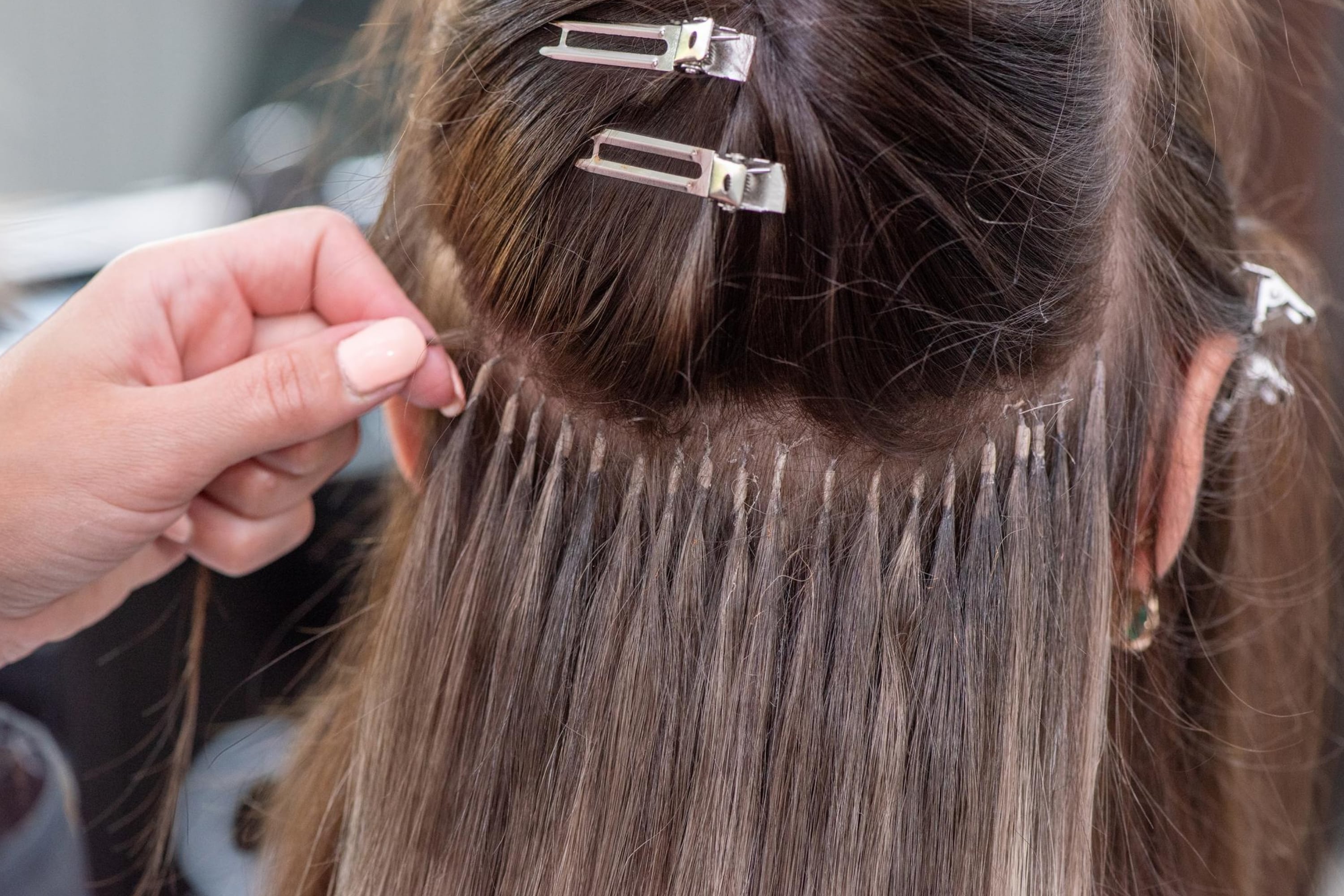 How to Wash Your Extensions Correctly?
Washing your extensions properly and correctly is important to keep them looking fresh. In addition, to washing extensions, you will also need to wash your natural hair regularly. It will help you maintain a clean and healthy scalp.
When washing hair extensions, you should keep in mind that they don't have any natural oil of their own, unlike our natural hair. This is why so you will need to use the right shampoo and hair conditioner to prevent stripping.
We recommend you opt for sulfate-free products designed for color-treated hair and a silicone-based leave-in conditioner. ‌
When applying hair conditioner, focus it on the ends of the extensions rather than the roots. Also, you might want to reapply it if you see that the hair gets full of static.
Finally, don't twist or scrub your hair, even when towel drying! Instead, gently squeeze it. Like this, you will avoid any damage that otherwise might be caused to your extensions (since they are rather delicate!). ‌
What You Should Know About Drying Them
Once you have washed your tracks extensions and conditioned them, they should be thoroughly dried before you proceed to style them. This is especially important for weaves because your natural hair underneath can get wet if the extensions stay wet for too long.
Remember that, if your extensions remain wet, this can lead to mildew and scalp damage!
Daily Care And Maintenance
Since there is always a chance that you didn't dry your extensions ideally and since extensions are not the natural way we wear our hair, you need to take care of the condition of your scalp. For example, you can prevent the development of mildew and bacteria in your hair with an antibacterial hair spray.
You can apply this antibacterial spray to your braids and scalp every day. This procedure is especially important if your hair is thick as it will take longer to dry.‌
For both human and synthetic weaves and extensions, you will also need to detangle the hair daily. For that purpose, use a wide-tooth comb, starting at the bottom and working up.
Now you know a bit more about tracks hair extensions and some specifics of them. You learned what kind of extensions they are and why people find them more and more popular.
Also, we told you how to take care of your extensions so that they remain in a decent state longer. With all that in mind, you will be able to keep your mane gorgeously beautiful with just a few simple routine tips!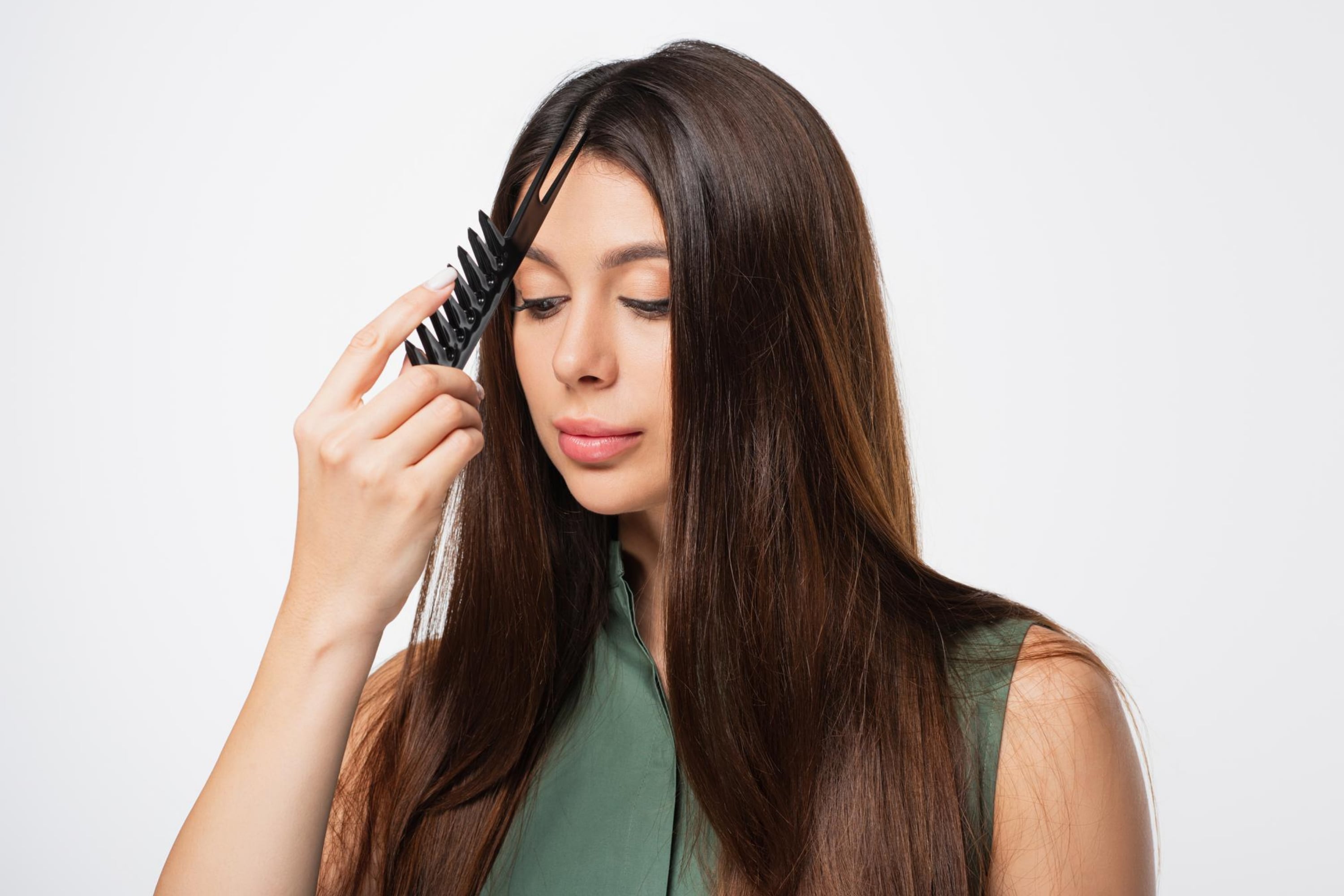 Frequently Asked Questions
⭐How often shall I wash synthetic extensions?
Given that these aren't natural hair fibers, only wash synthetic extensions if they're dirty.
⭐What's the optimal frequency of washing for human hair extensions?
Wash and condition your human hair extensions every one to two weeks to clean them of any styling products.
⭐Is it allowed to dry synthetic extentions with a blow dryer?
You can blow dry them only if your extensions say "heat-friendly" or "heat-defiant.". Otherwise, you can melt them!