It has been a sort of a rule that a woman must wear long hair since it makes her look tender and elegant. However, centuries passed and time has changed, and now, ladies wear whatever haircuts they want!
And since we live in a very busy world where time matters and values a lot, quite many women find it pointless to have long locks.
They require a lot of maintenance which means time, money, and effort on keeping your mane good looking, glossy, and healthy.
This is why quite many ladies of the modern world have chosen to wear short haircuts, and a tomboy haircut has been among the most popular ones for quite a long time by now.
Do you think that this type of haircut is very simple and maybe even primitive?
Do you believe that a tomboy boyish haircut makes it impossible to play with your style and appearance?
If yes, then this article is right for you! We will prove that such short haircuts can also look stylish, be varied, and highlight your personality in a very unforgettable way!
Tomboy Haircut For Women. Styles to Choose From
Not so long ago, girls with tomboy haircuts were pretty rare. People still believed that women must wear only long hair and make complicated hairstyles in order to look attractive and elegant.
However, maintaining long tresses does not only take time! It also requires quite a lot of money. That's because, if you want to have healthy and strong strands, you will have to treat them with high-quality care products which usually cost quite a lot of money.
In addition, simple daily keep up is also pretty time and effort-consuming.
Combing long hair takes more time than brushing a short haircut with a few quick moves! In addition, with short hair, you will spend less time on washing your chevelure,a s well as on blow-drying it afterward. Even styling procedures will cost less and take less time.
Short haircuts are all benefits, as you can see!
So naturally quite many women decide to go further and cut their long locks for good.
Instead, short haircuts (such as a tomboy haircut) are growing popular day after day. And since they are quite easy to make and maintain, cutting your hair really short still means that you will have to consider a few nuances.
So below you will find a list of the most popular tomboy haircut styles, and also, we will explain how to take care of such a haircut to make it always look awesome as if you have just left a salon!
Tomboy Haircut For Tanned Skin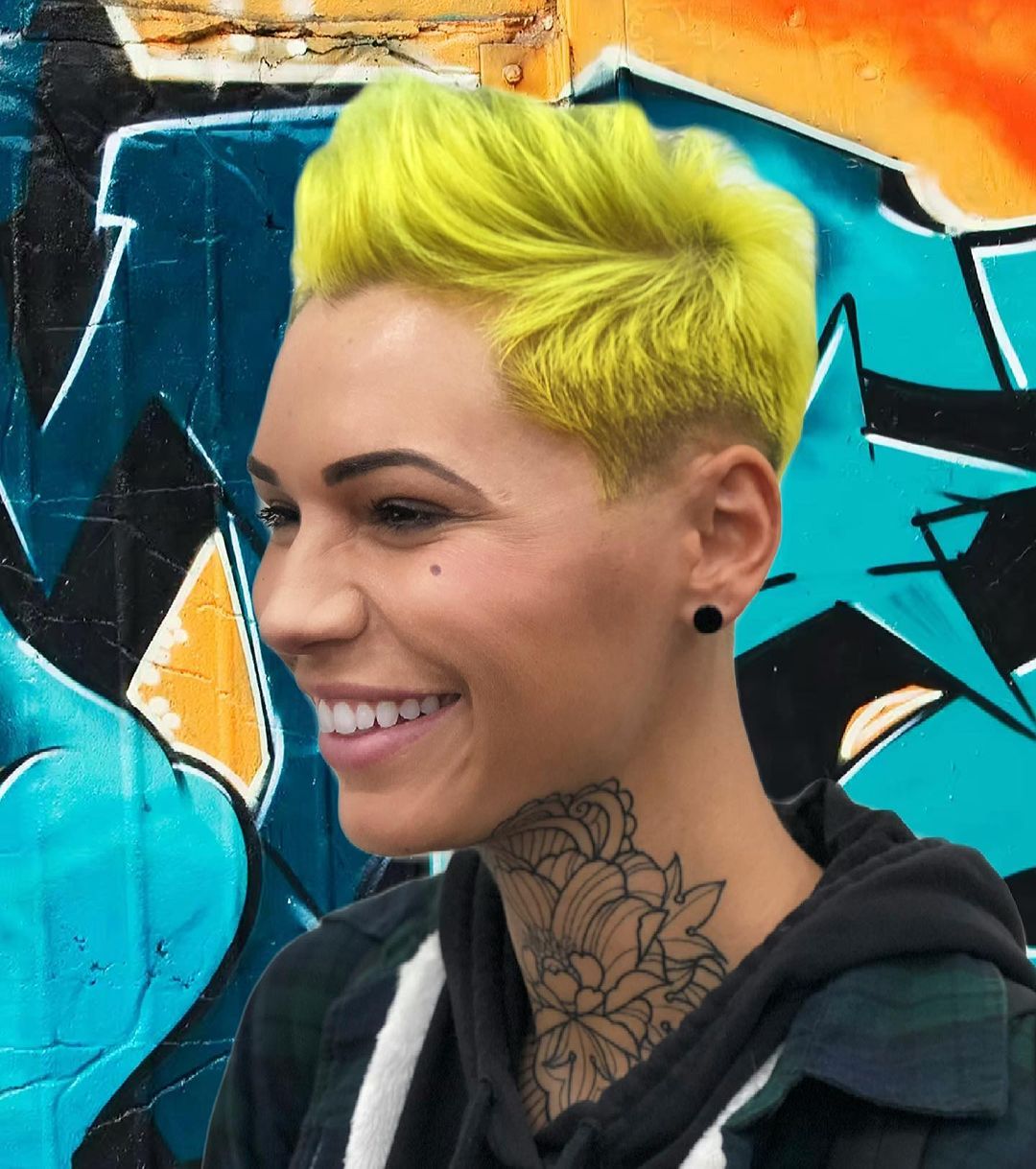 If you have naturally tanned skin, or you have suntanned after your summer vacation, you can dye your tomboy haircut one of such extreme colors! Lemon-yellow, lime-green, pink – the choice is very wide, and each will make you hard to not notice!
Tomboy Haircut For Square Face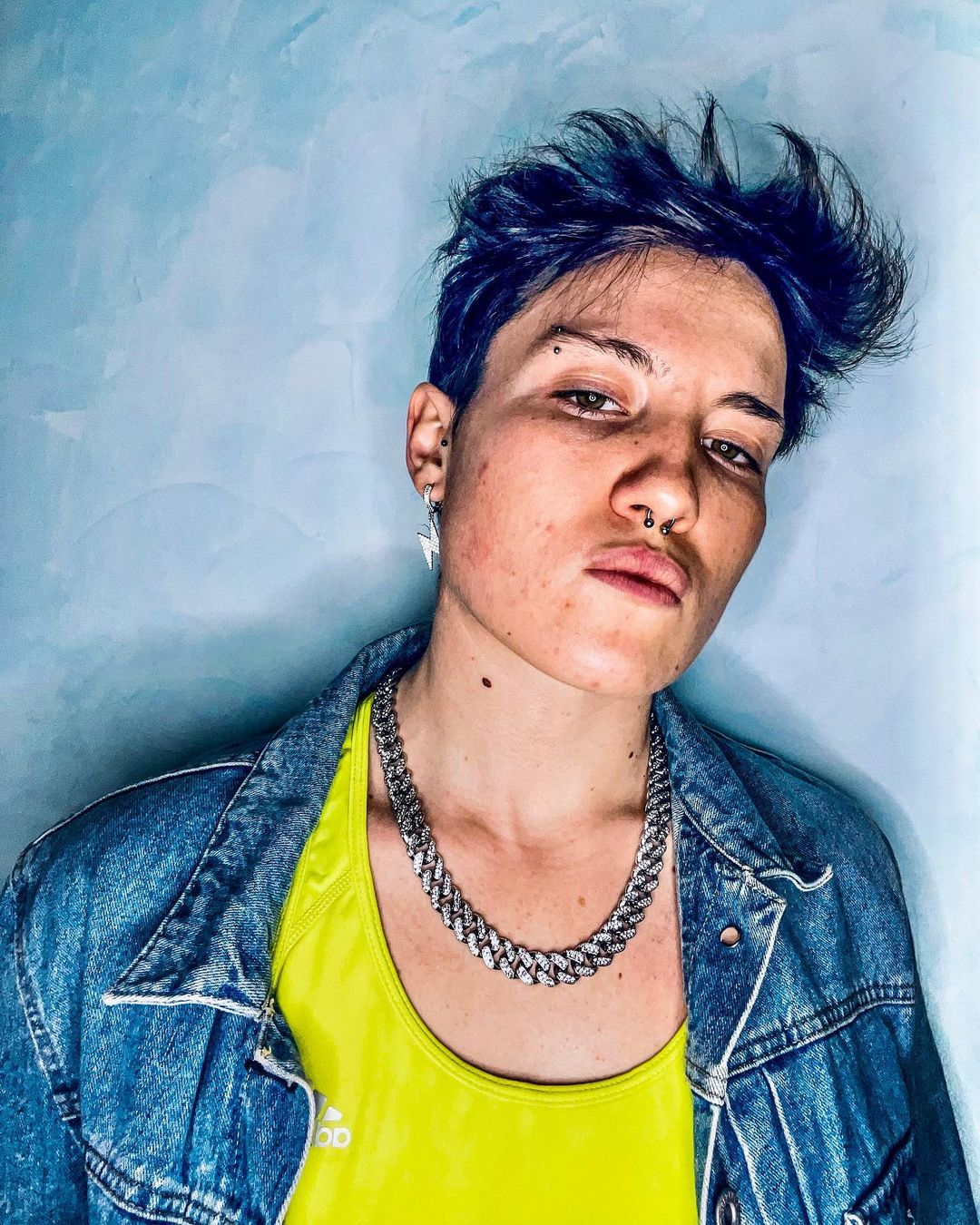 If you have a square face, you might want to cut your hair that short, with very short sides and a long fringe and top that can be styled in messy peaks.
Shaved Sides Tomboy Haircut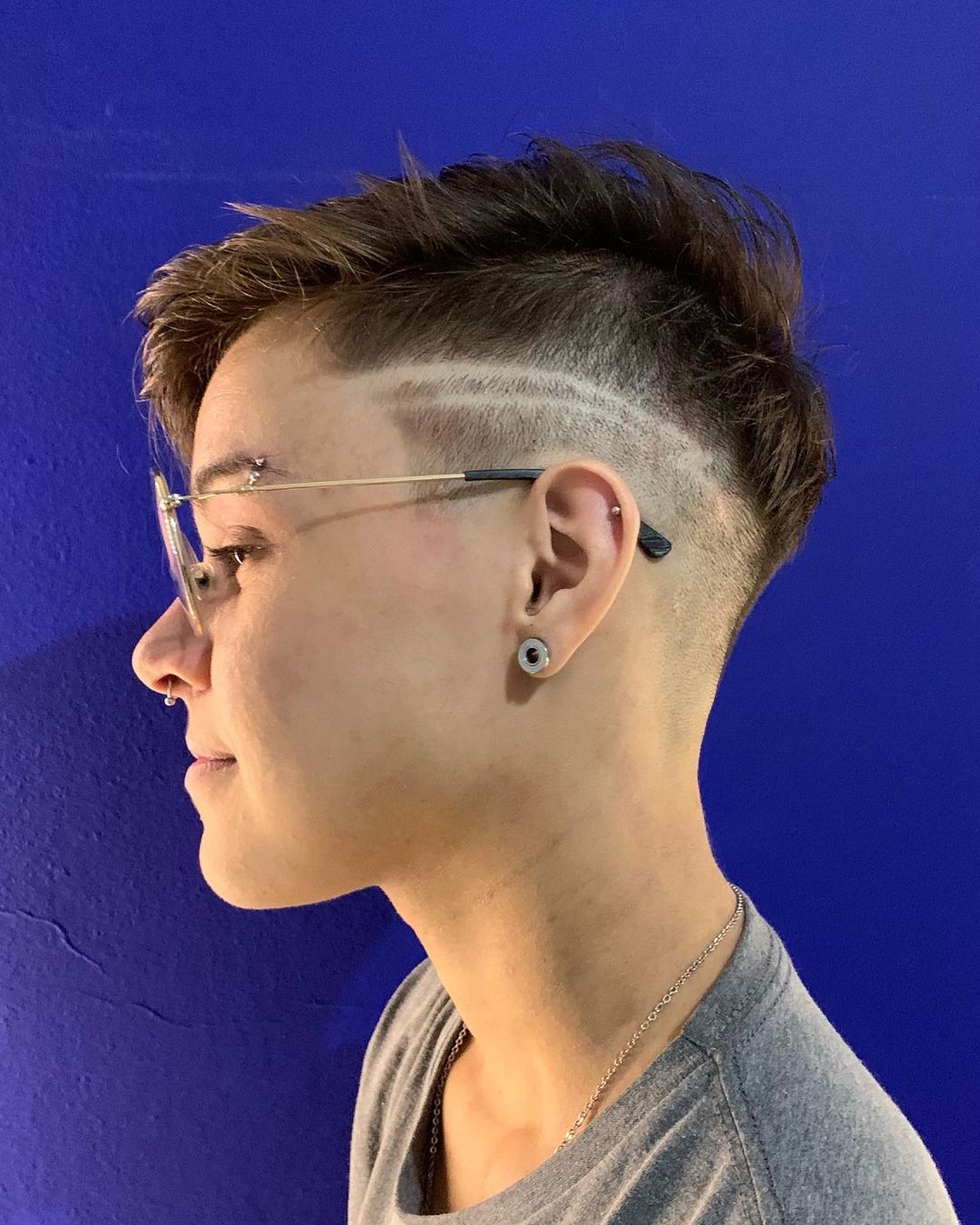 This haircut is a bit military-style, and it will look better on girls with narrow faces and slim figures.
Classical Tomboy Haircut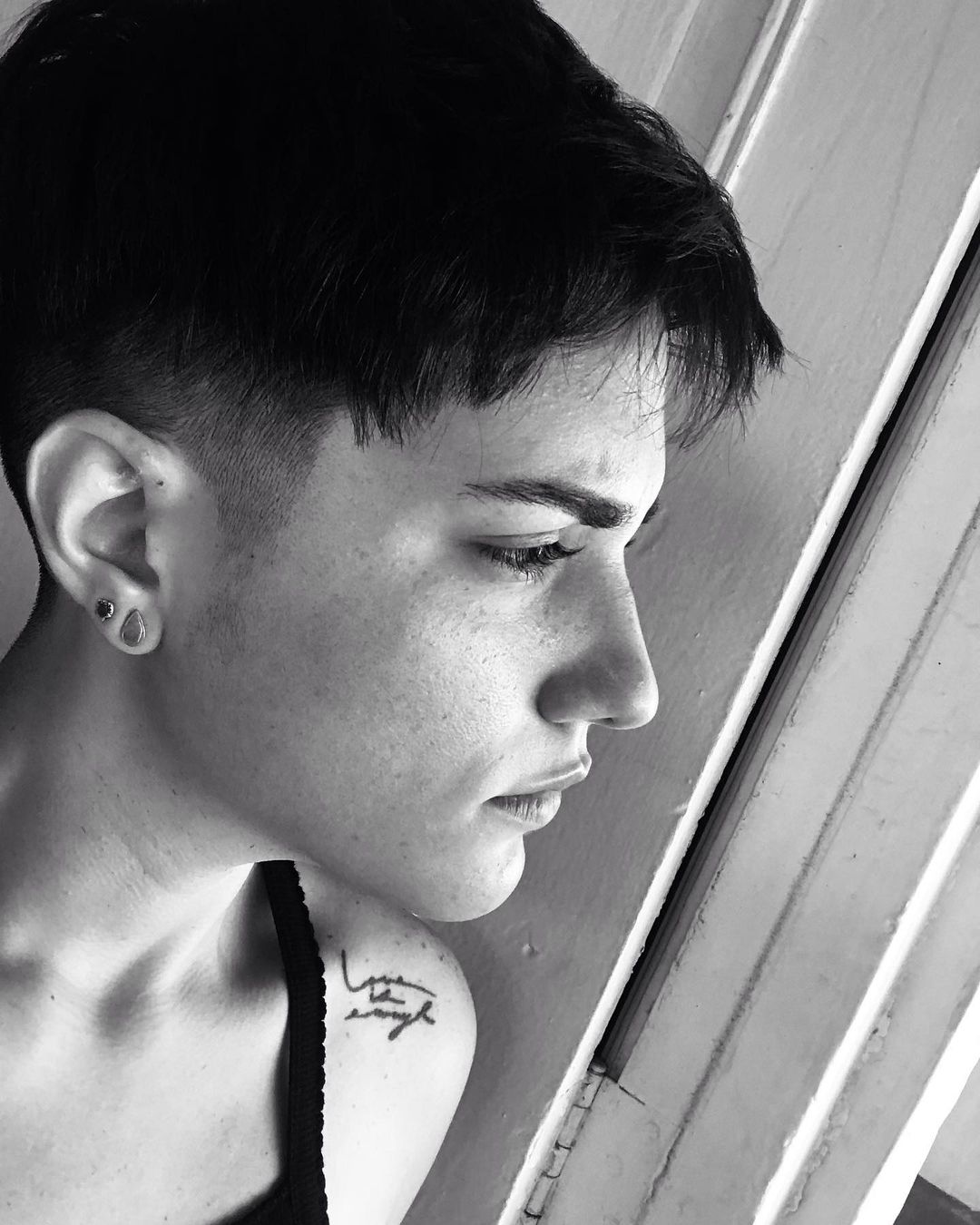 This is what a tomboy haircut originally is. Very short, with short sides and a fringe that is somewhat longer than the rest of the hair.
Tomboy Haircut For Oval Face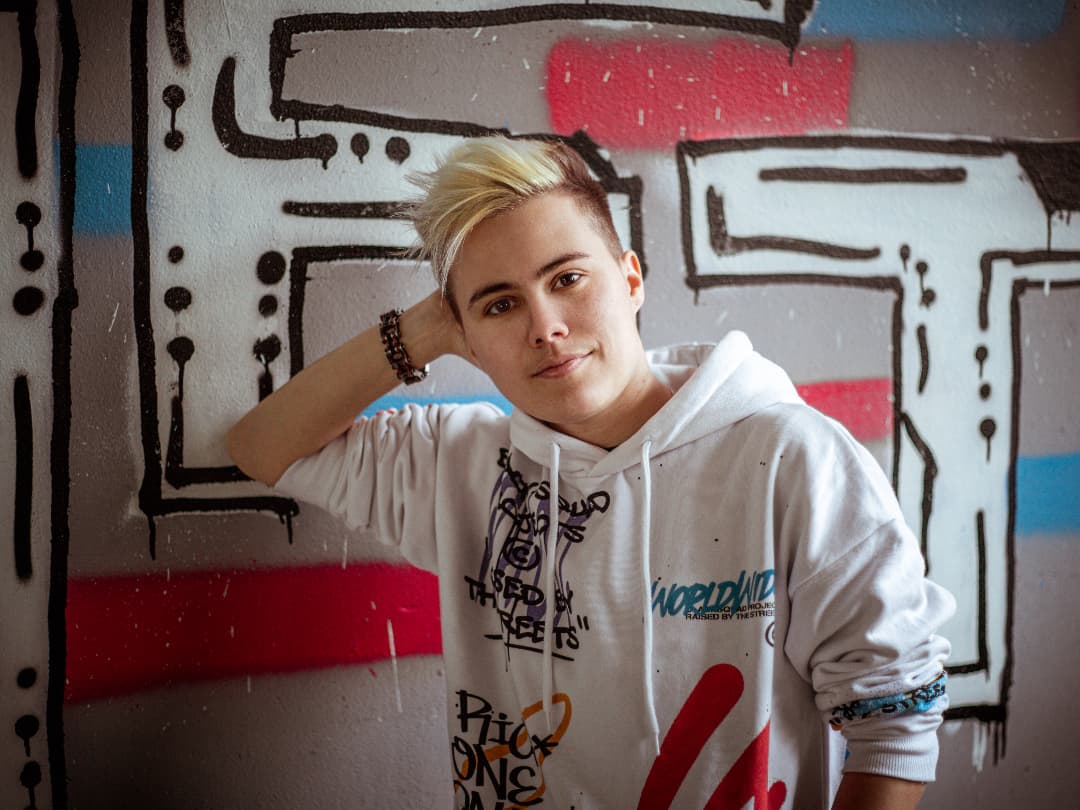 For oval-faced ladies, a tomboy haircut with shaved sides and long top and the fringe will be a good choice since it will not make your face look even rounder than it already is.
Nicely Shaped Undercut and Tomboy Haircut 😍 Hairstyles Tutorial For Short Hair | Hair Trendy
Shaved Sides Pixie Tomboy Cut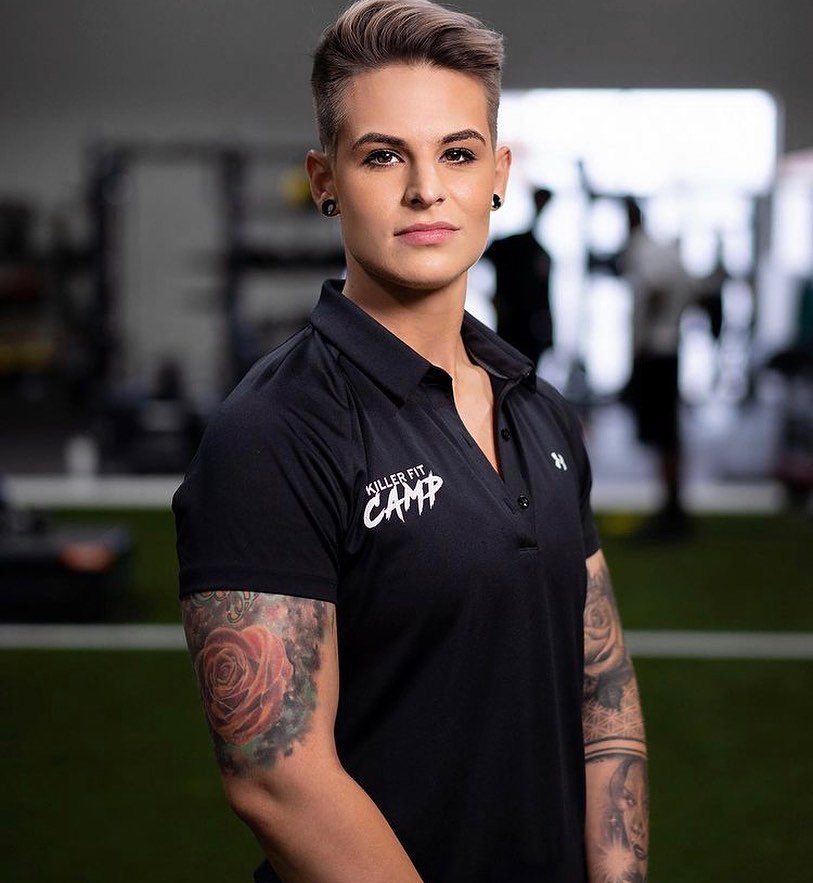 It's a pixie cut that is very short, which makes it stand closer to tomboy haircuts instead. Long top allows you to style your hair, and short sides make this haircut perfect for those who have a round or square face.
Short Tomboy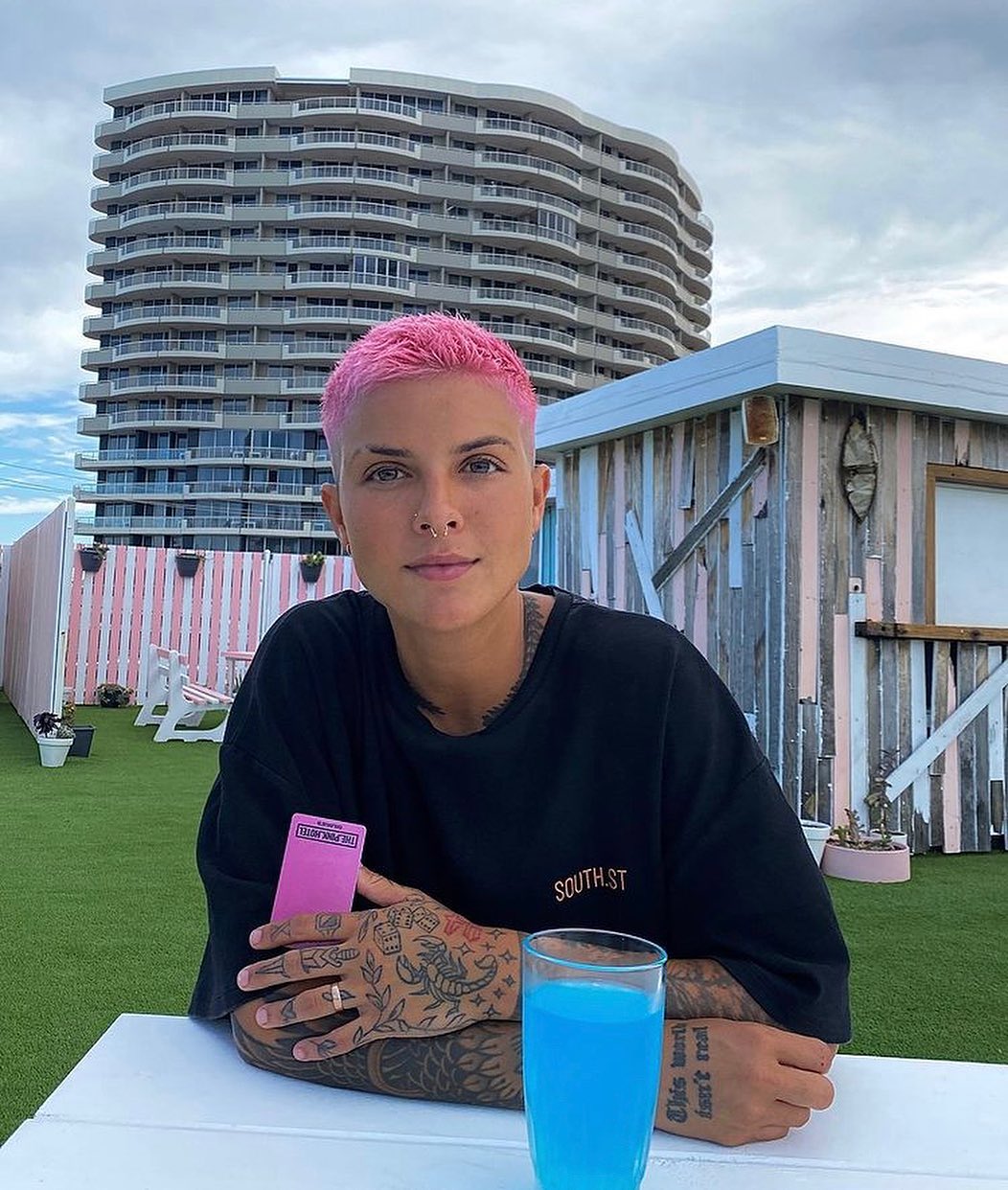 This hairstyle is simple, easy to maintain, straight, and elegant. It can be dyed any color which makes it attractive and flawless allowing you to play with shades and dyes.
The sides and the back are shorted as compared to the hair at the top of the head. The hair color is very daring! And also, this hairstyle is perfect for anyone with a rectangular face.
Tomboy Haircut For Curly Hair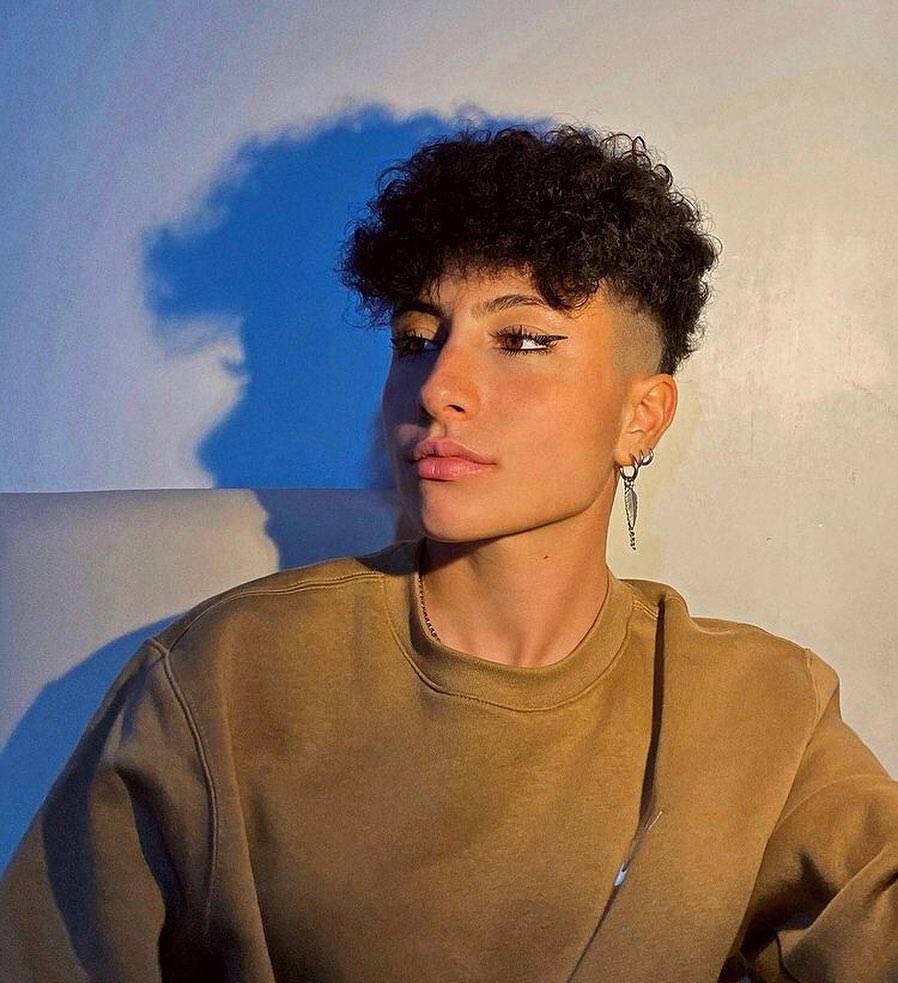 Credits: @tomboy_style__, via Instagram.com
Such a curly tomboy haircut looks awesome when combined with tanned skin and elongated face. However, it will also look nice on the owners of round and oval faces!
Pompadour Tomboy Haircut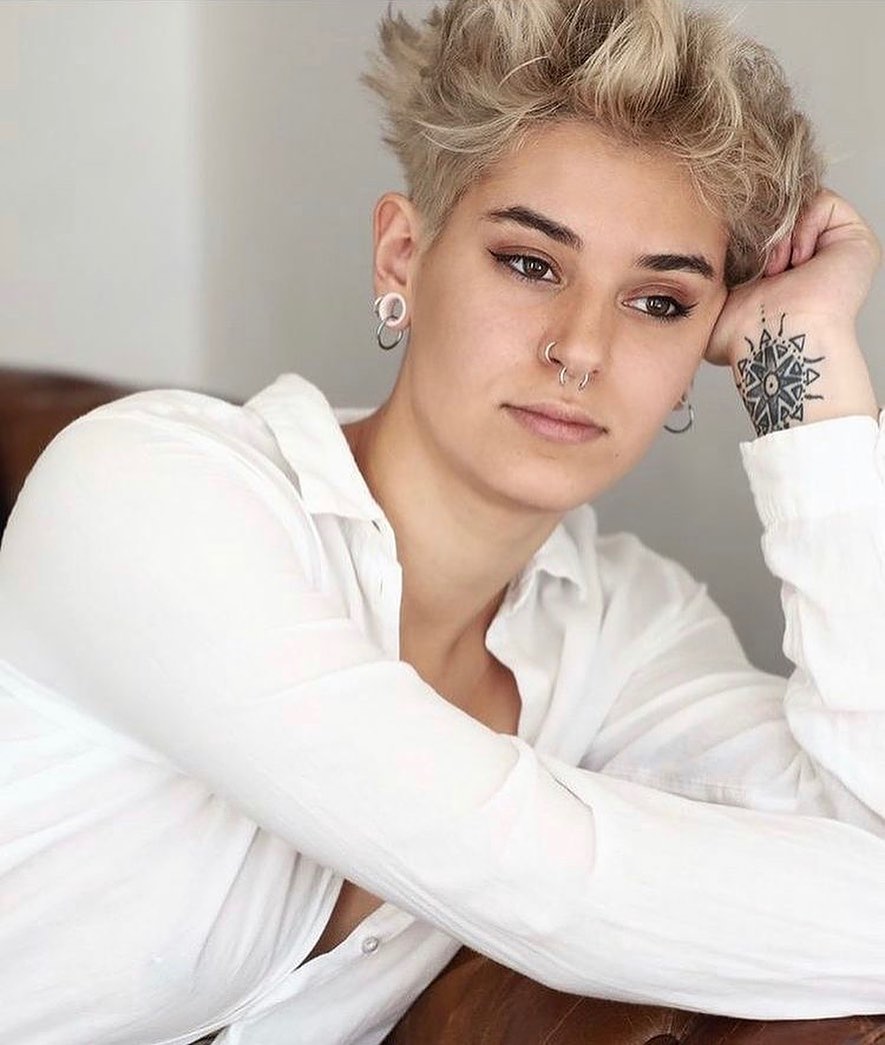 The pompadour is an old hairstyle, but every time you see it, you will think it is a hairstyle that has been invented a few years back. The hairstyle keeps varying in its presentation and this look features some of the excellently done pompadour hairstyles of all time.
The short sides and back are what give the look a masculine touch.
The pomp at the top of the head is exquisite and gorgeous. The dark roots and blonde highlights create a perfect combination.
Side Tomboy Haircut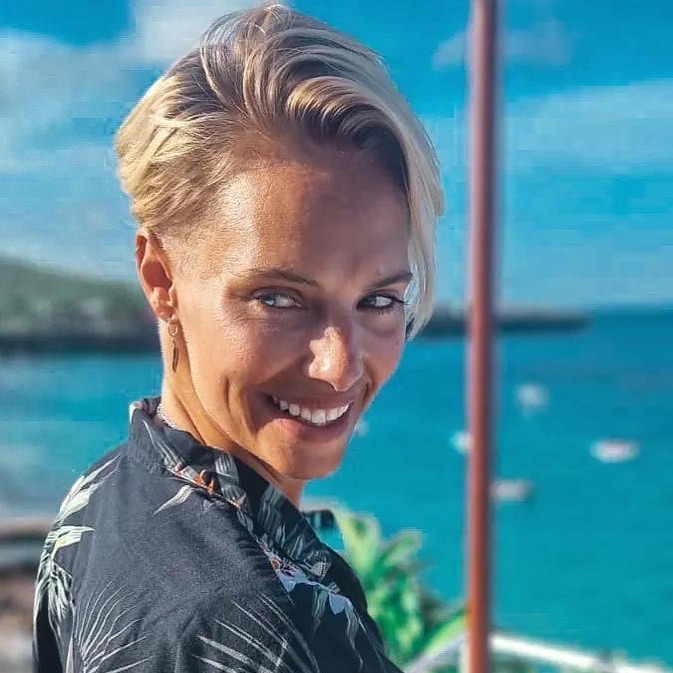 This tomboy haircut with short bob-like sides and a long fringe allows you to comb and style it to the side playing with the effect and mood.
Funky Tomboy Hairstyle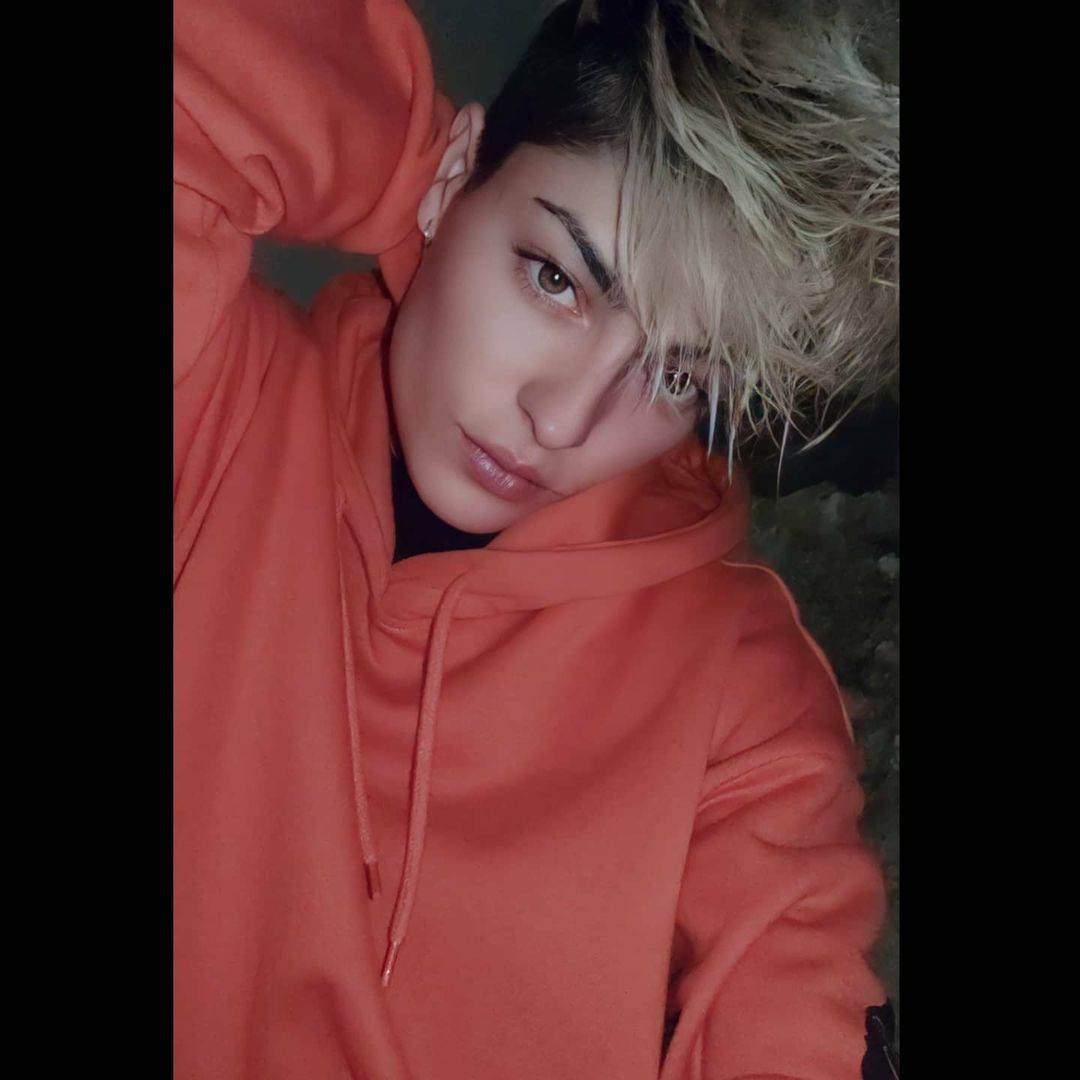 The funky tomboy haircut has a lot of personality. It is a haircut that will be perfect for casual and fun events. It shows a carefree spirit that is adventurous and playful. The length of the hair is perfect for achieving that rough finish that makes it seem like a spiky look. For you to get this perfect hairstyle, your hair has to be dense and with great volume!
Hair thickness will greatly contribute to the beauty of the haircut as well.
Slick Back Haircut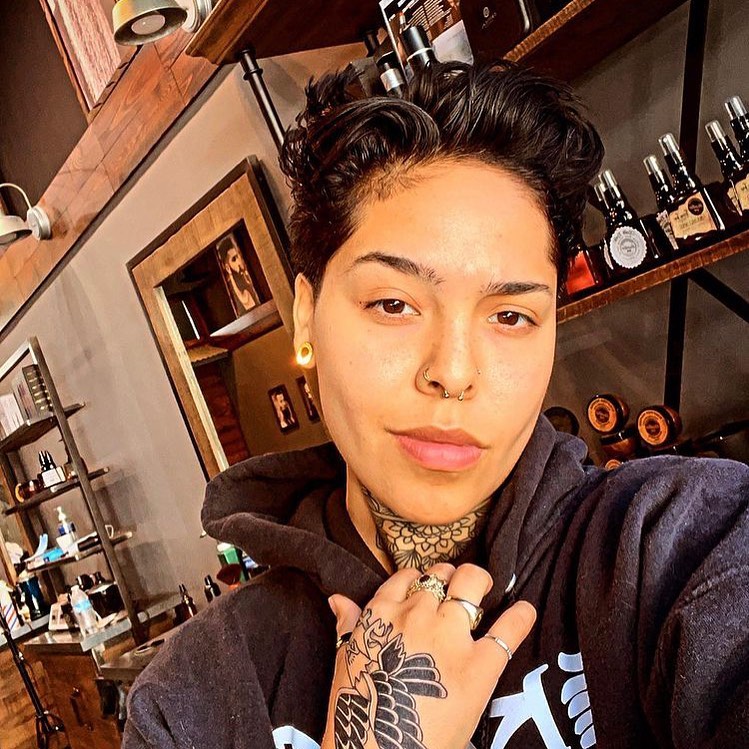 This hairstyle has a neat and collected look. However, if you want it to be a bit more playful and messy, don't hesitate to style the strands a bit to add them more volume and fun!
High Top Cut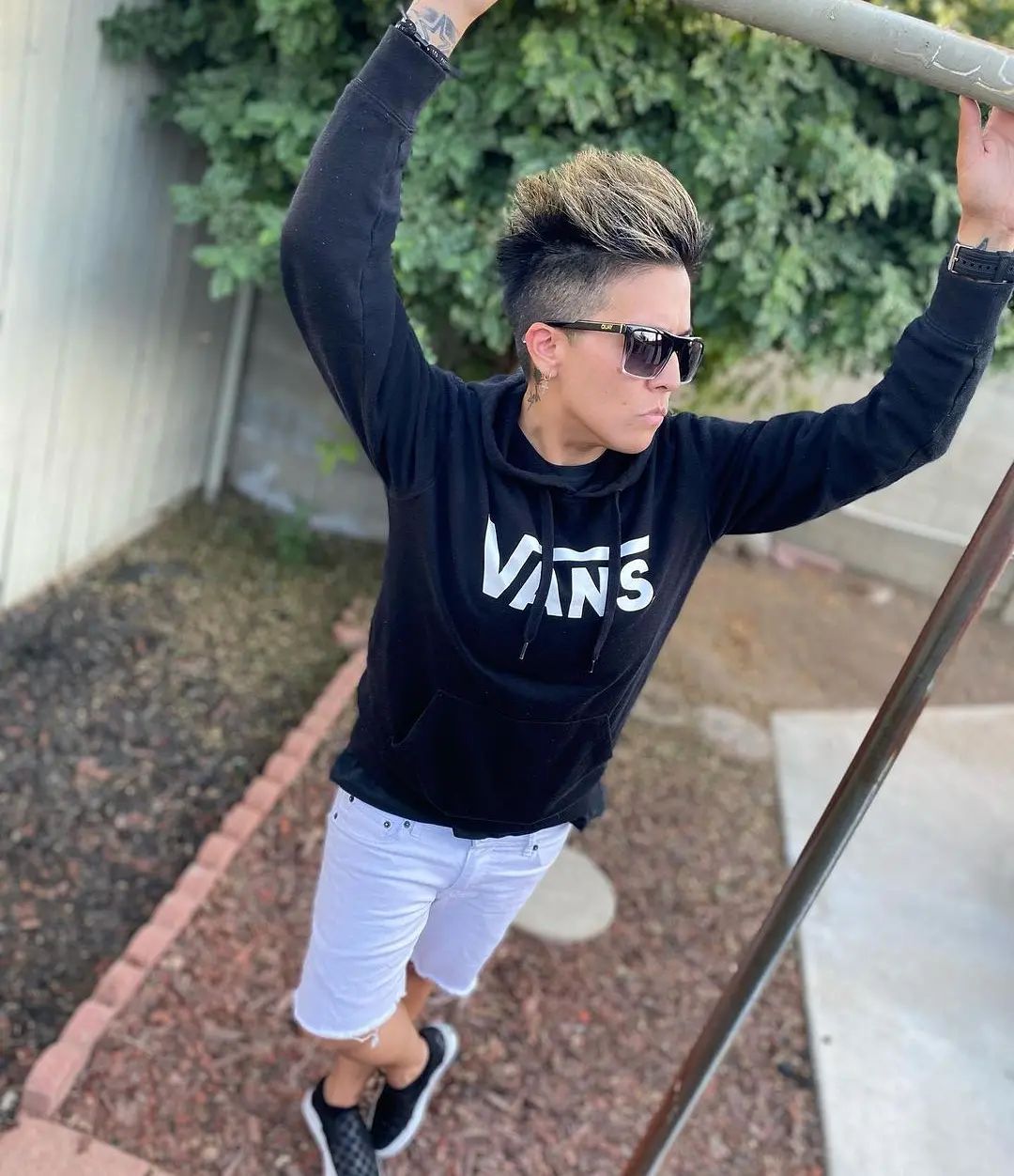 This is a classic haircut and also one of the freshest tomboy cuts you can do! For women, the hair at the temples should be clipped shorter and softer so that the proportion of the forehead is maintained.
Tomboy Pixie Haircut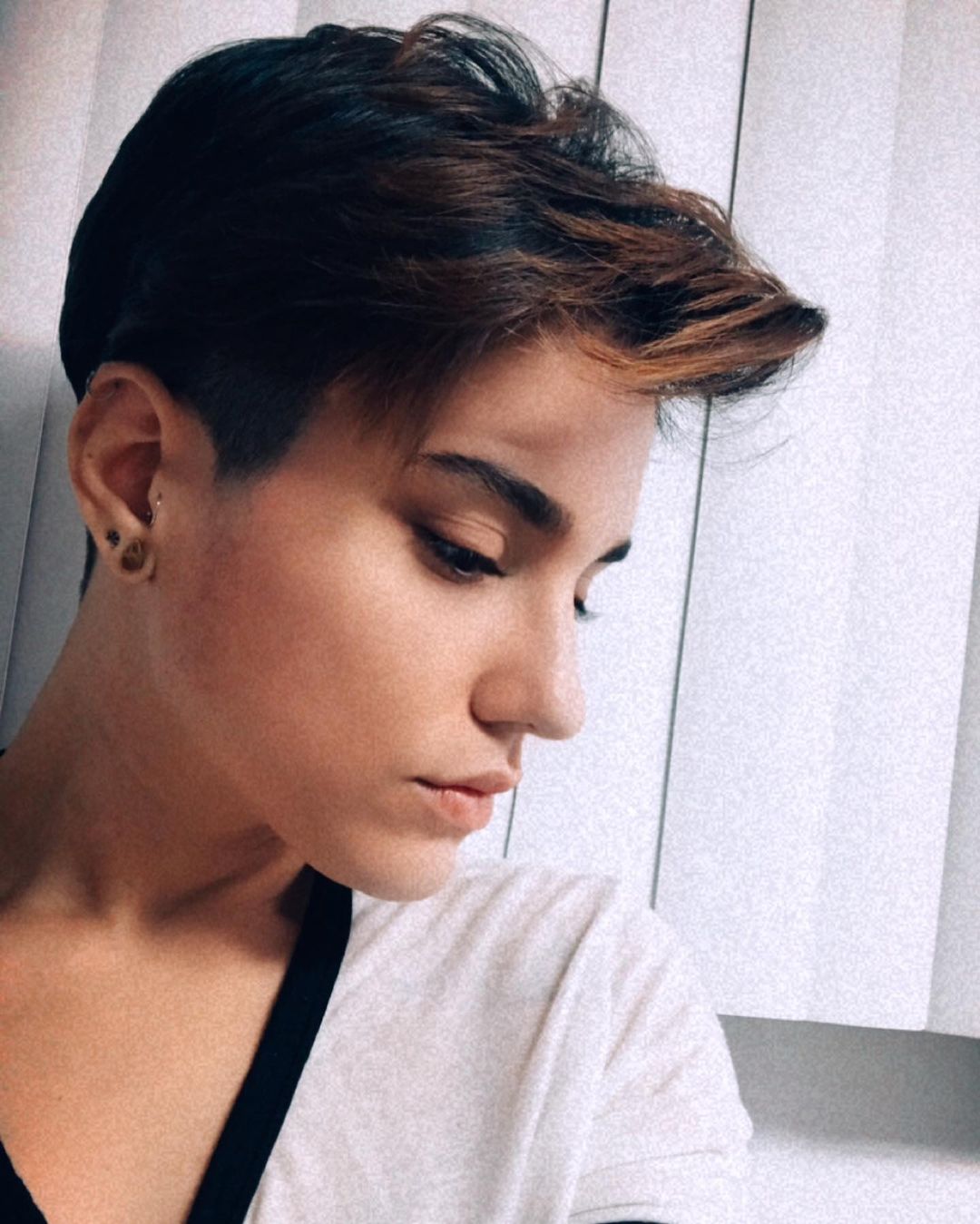 This haircut with long top and side fringe, and with short back and sides gives you enough space for styling experiments and yet keeps the overall look harmonious.
Tomboy pixie haircut is also a very versatile hairstyle in fact! If you leave your hair long enough on the sides, back, and top, you can experiment with styling and colors freely.
For instance, tomboy pixie haircuts look cool with highlights of almost any kind. Also, if the hair length allows, you could even try to curl it!
High Top And Shaved Sides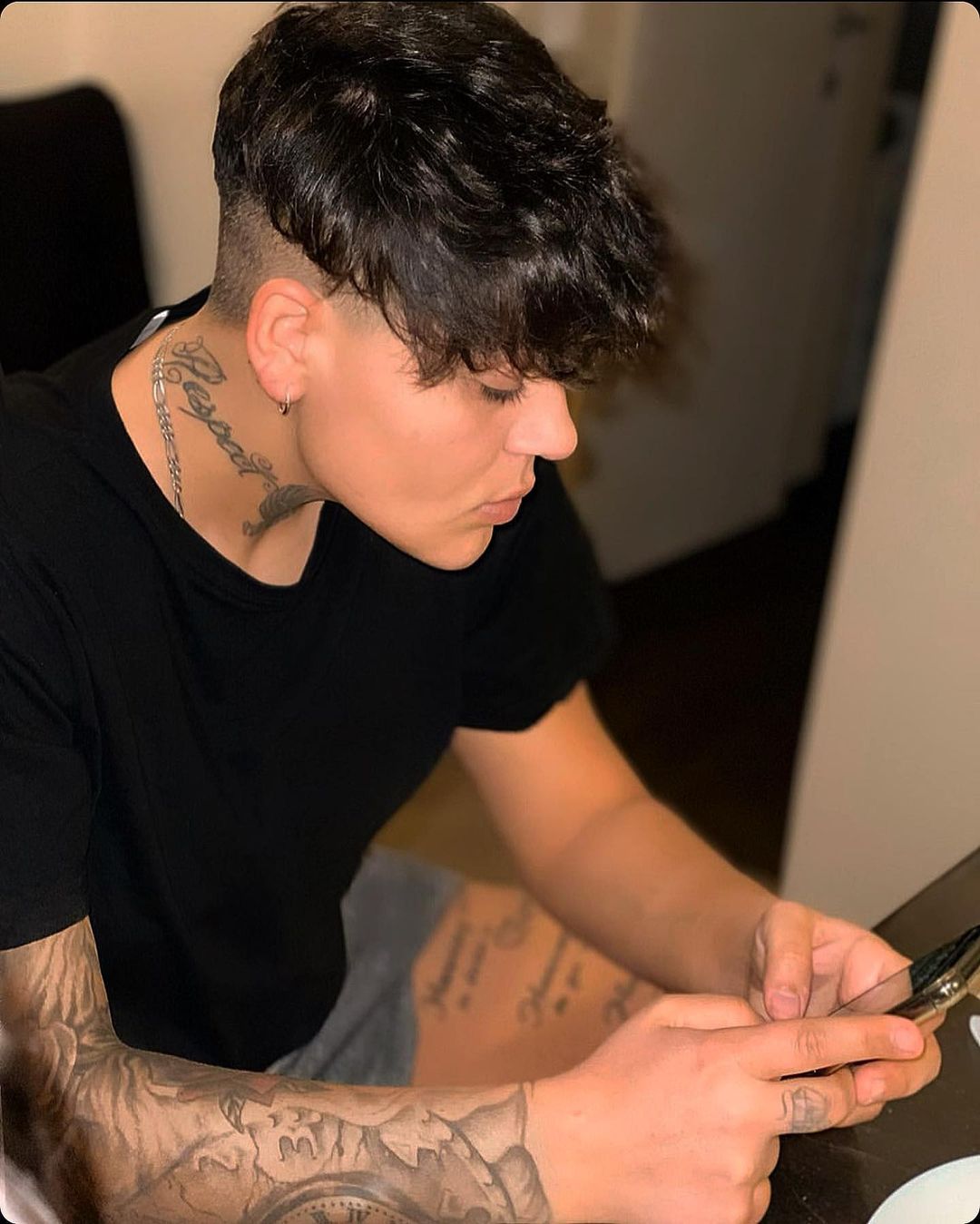 This haircut is universal since it will suit both ladies with curly and wavy hair, as well as those who have straight locks. The only downside of this tomboy haircut is that it looks way better on thick and voluminous hair, so if yours is thin and straight, you will have to use a lot of styling products to keep it up!
And if you are not afraid of the craziest experiments, why not add some styling gel or spray and try to create something like a mohawk-style hairdo?
And even for the less brave hair fashionista, pixie hairstyle allows one to try out more traditional hair-styling options.
Tomboy Haircut For Round Face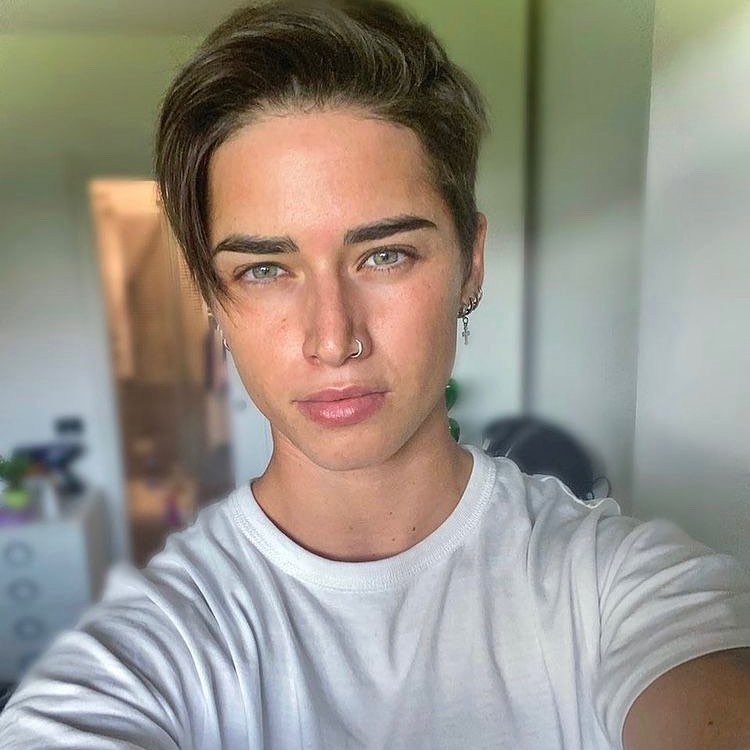 This haircut wil actually suit not only round faces, but also the oval ones as well. But if your face is round, opt for this haircut style since it will allow you to visually make your face look narrower.
Tomboy Bob Haircut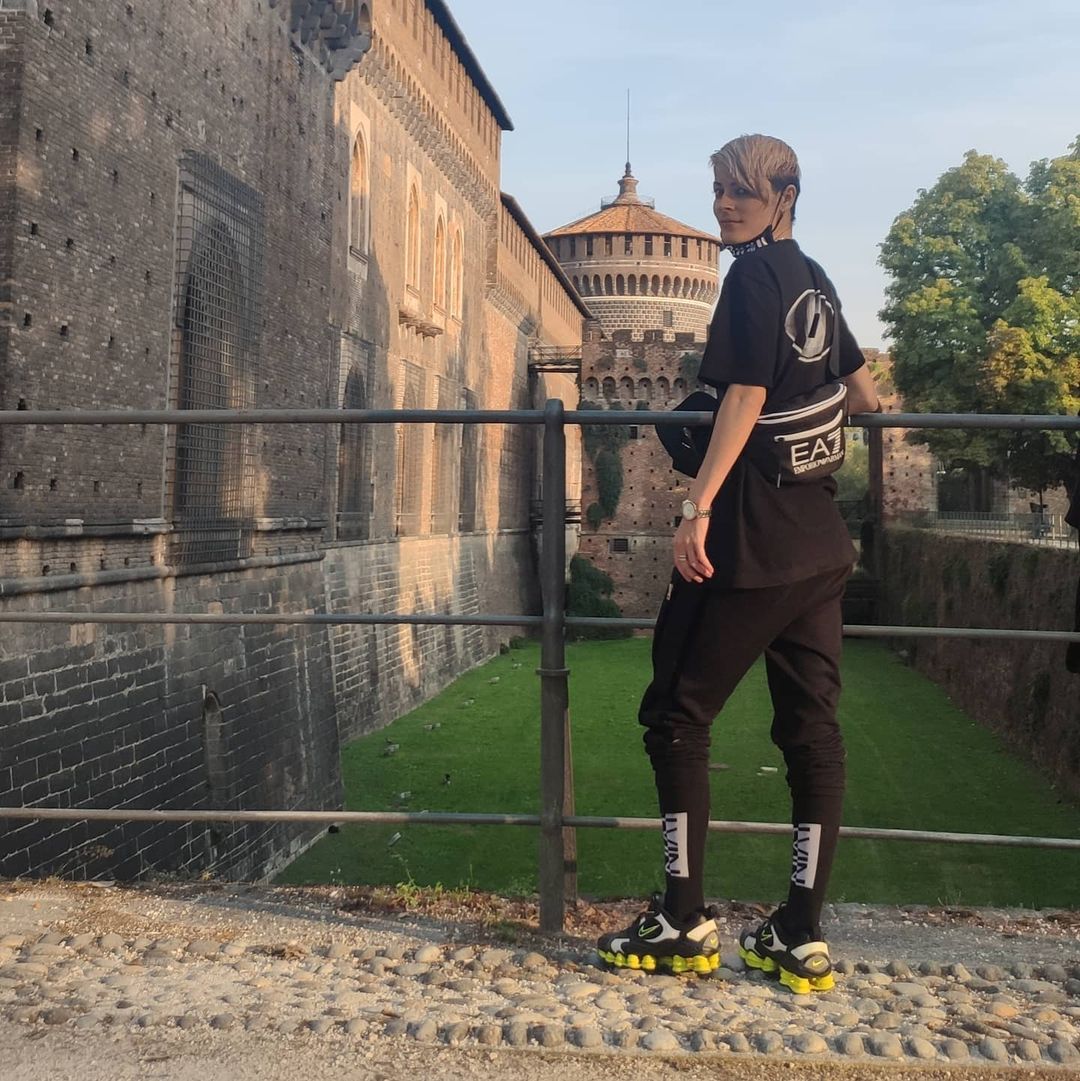 Short back and sides combined with long top and fringe look perfectly with highlights and/or dark underneath shade. In addition, long top and fringe allow you to play with the cut and create new looks!
Blonde Tomboy Cut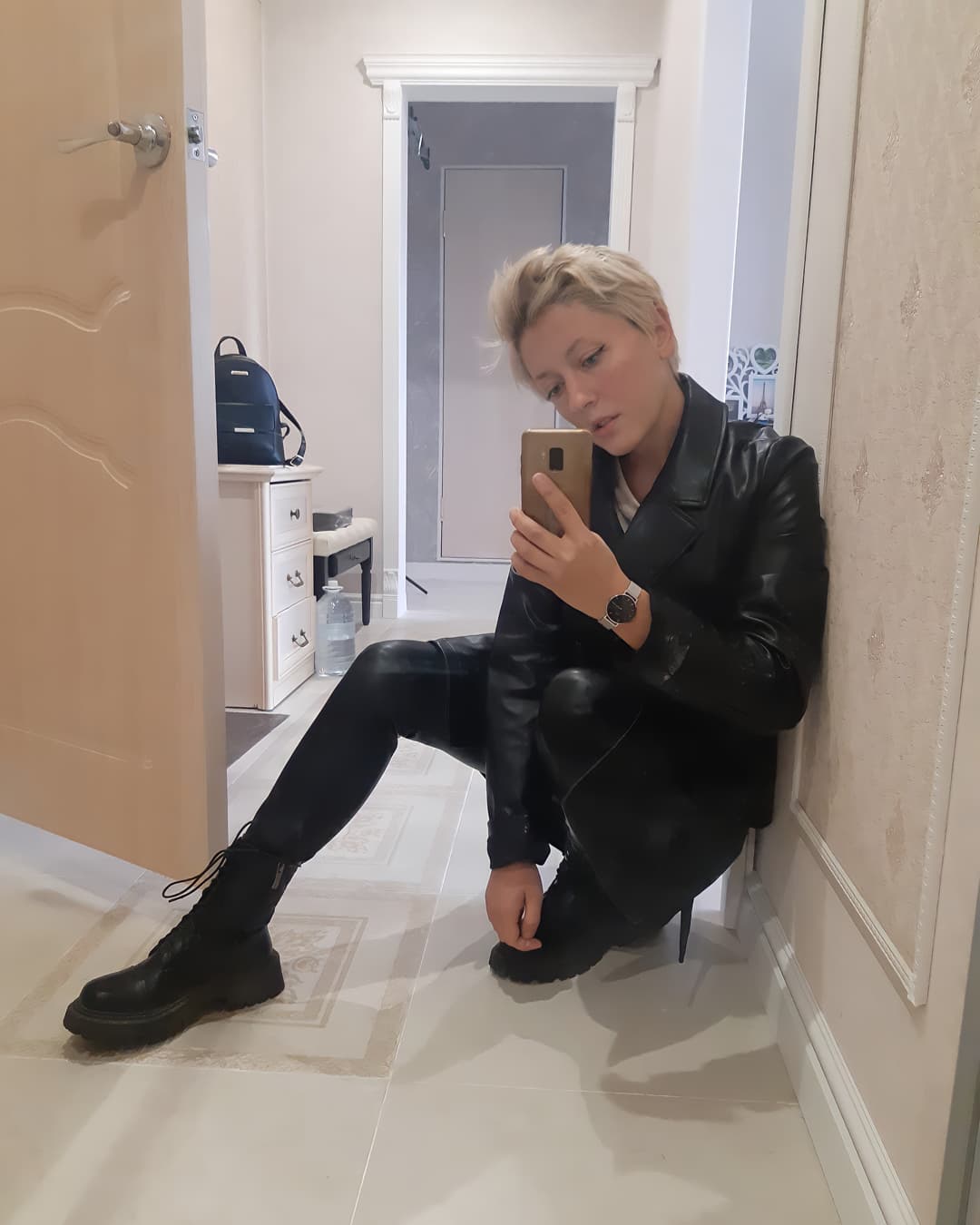 Blonde color fits this haircut perfectly well! Especially with a dark underside and feathery styling.
Man-Like Tomboy Cut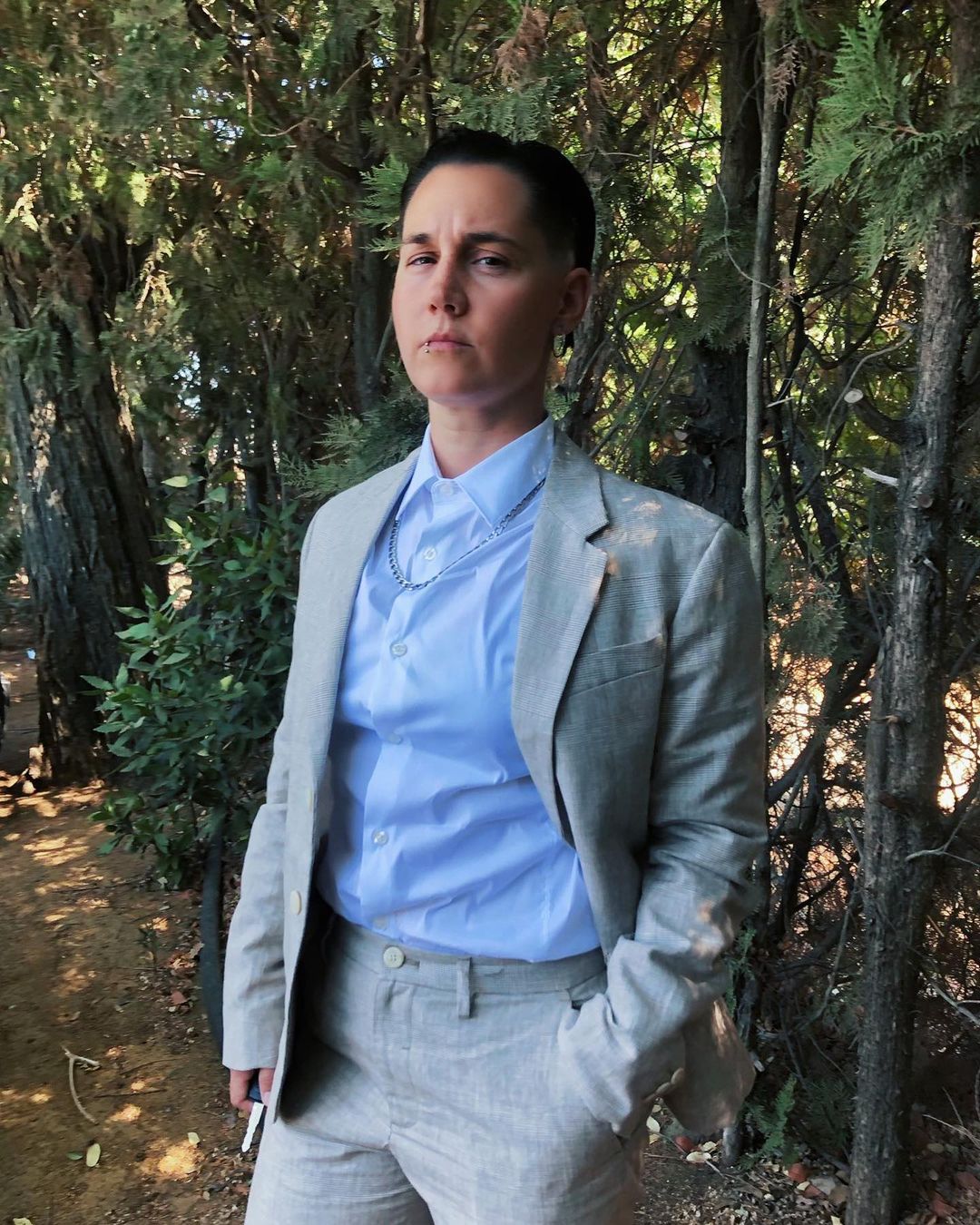 If you have always wanted to get closer to the masculine part of yourself, use this cut for doing that. Very short, and very masculine, it will not suit everyone, so better ask your hairdresser whether this is your option!
Messy Hairstyle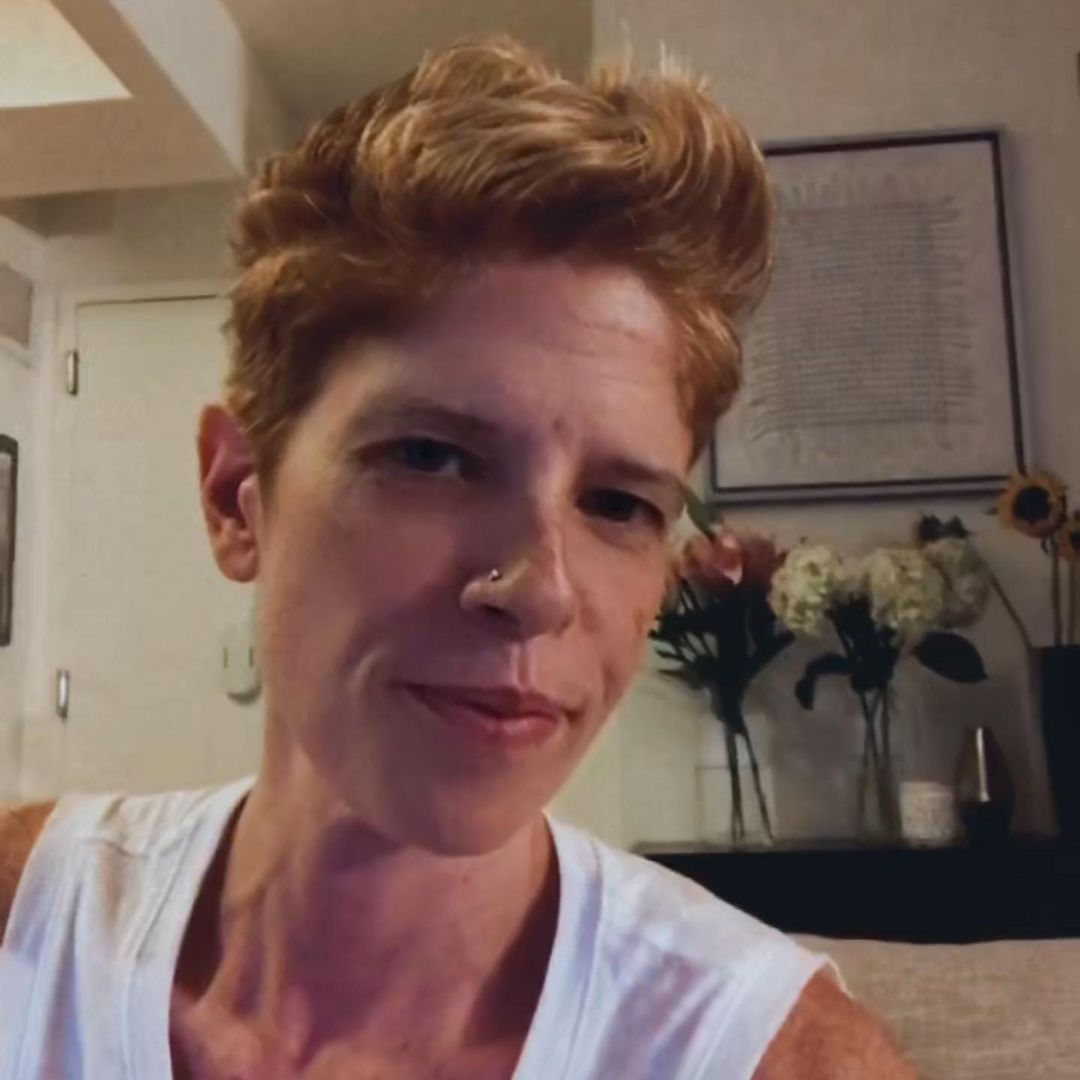 It might remind you of Pompadour a bit, but it's not the one. This messy tomboy cut will look ideally on thick and naturally voluminous hair. And if your locks are wavy, that's even better!
Pixie Tomboy With Fringe And Shaved Sides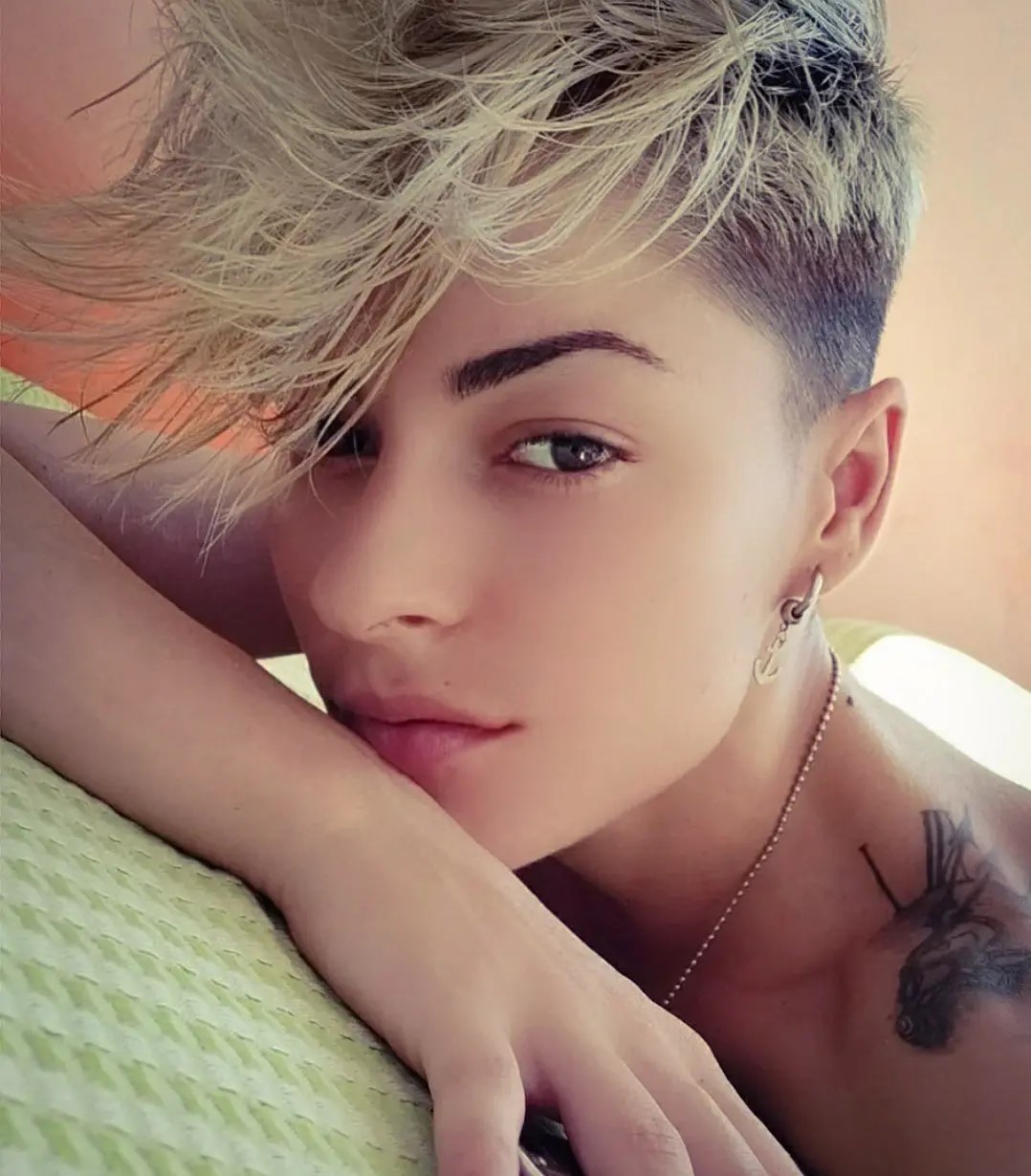 Very short shaved back and a bit longer sides create a surprisingly balanced ensemble with the long fringe. Looks playful, daring, and stylish!
Slick Back Tomboy Haircut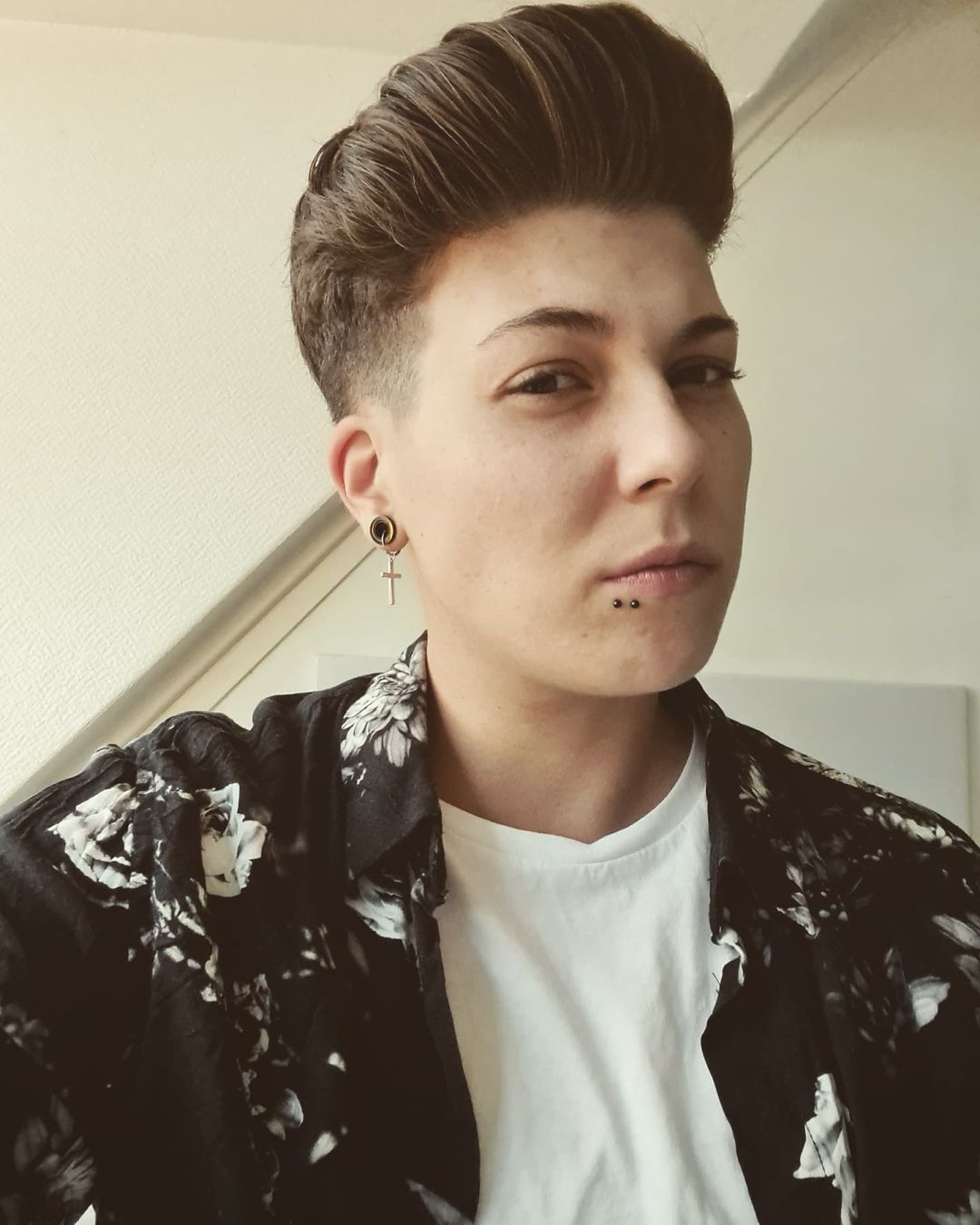 Slicking back your hair results in a collected and reserved look that looks excellent. For this reason, for anyone who values their neatness and likes to portray a nicely put-together character, this is the recommended hairstyle.
The hair at the sides, as well as the hair at the back of the head, is shorter as compared to that on top of the head. This hairstyle is elegant and amazing.
You can wear such a hairdo for all kinds of occasions because it is really very flexible!
Masculine Tomboy Haircut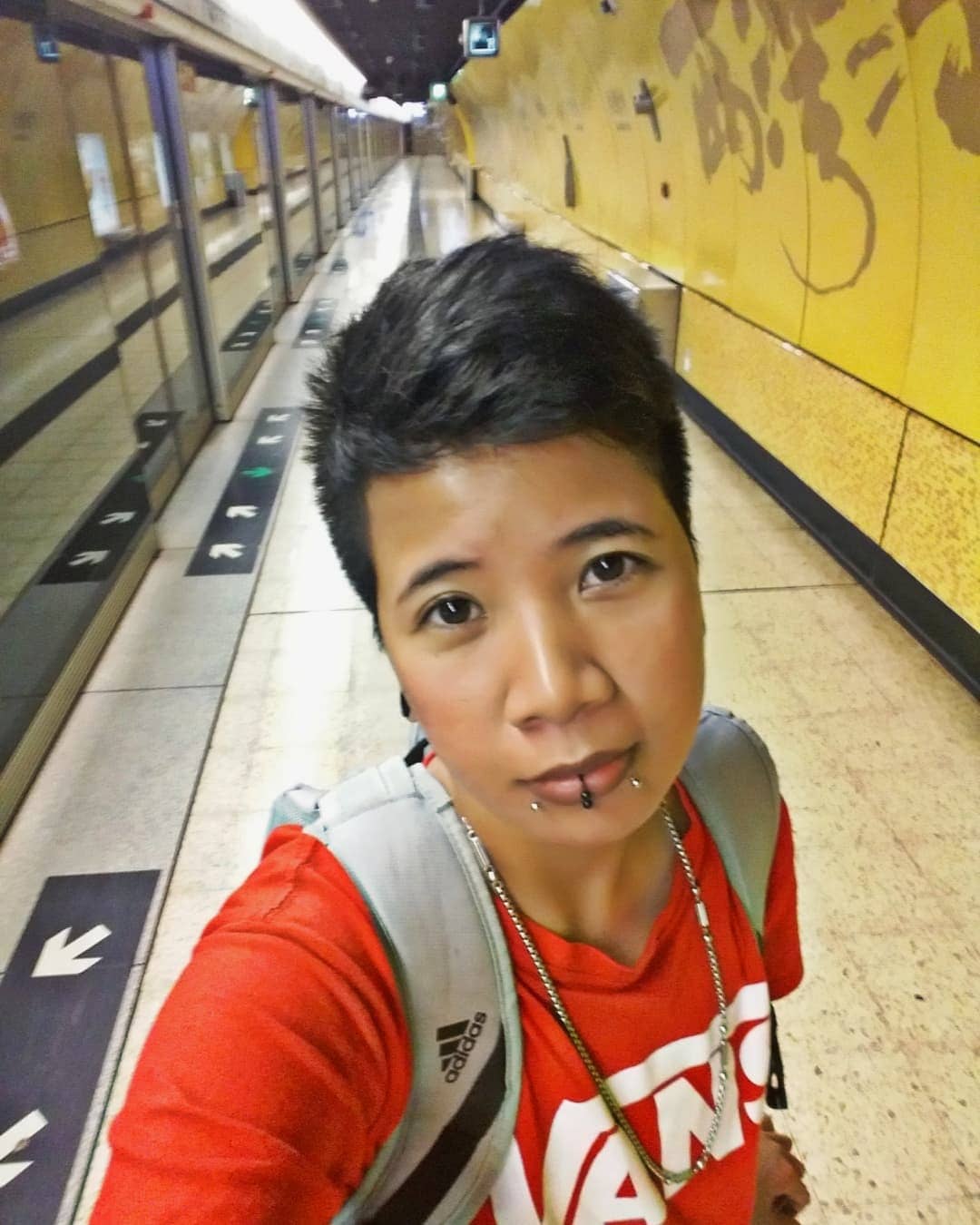 If you are deep in touch with your masculine side, this is the perfect tomboy haircut for you. It is very short and is very simple. It has nothing special to it yet its beauty is striking.
And thanks to that messy touch, this hairdo looks more interesting.
Piecey Fringe With Undercut
How about a typical pixie cut with bangs? And to update the traditional roundness of it, feel free to add an undercut to make it even more interesting!
The feathered texture of the cut gives it an edgy look. It requires zero hair products and less effort to style!
Thick Tomboy Hairstyle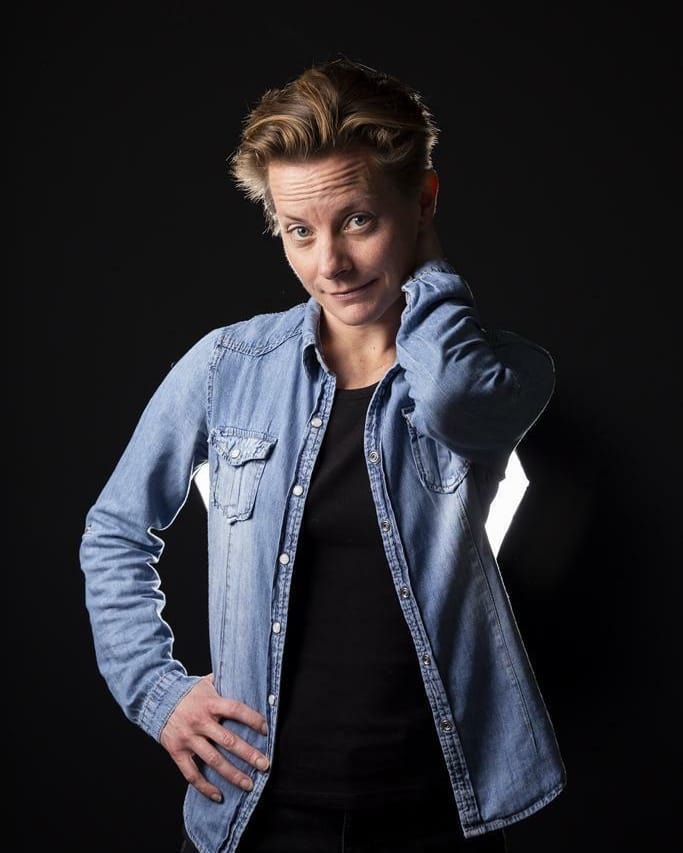 This is the perfect tomboy haircut for both wavy and straight hair. The secret behind this hairdo is that it needs hair with great volume or else it will not look as great.
You can create curls or waves with a curling iron if your hair is not naturally curly. This hair has a messy touch that is attractive.
High Top And Shaved Sides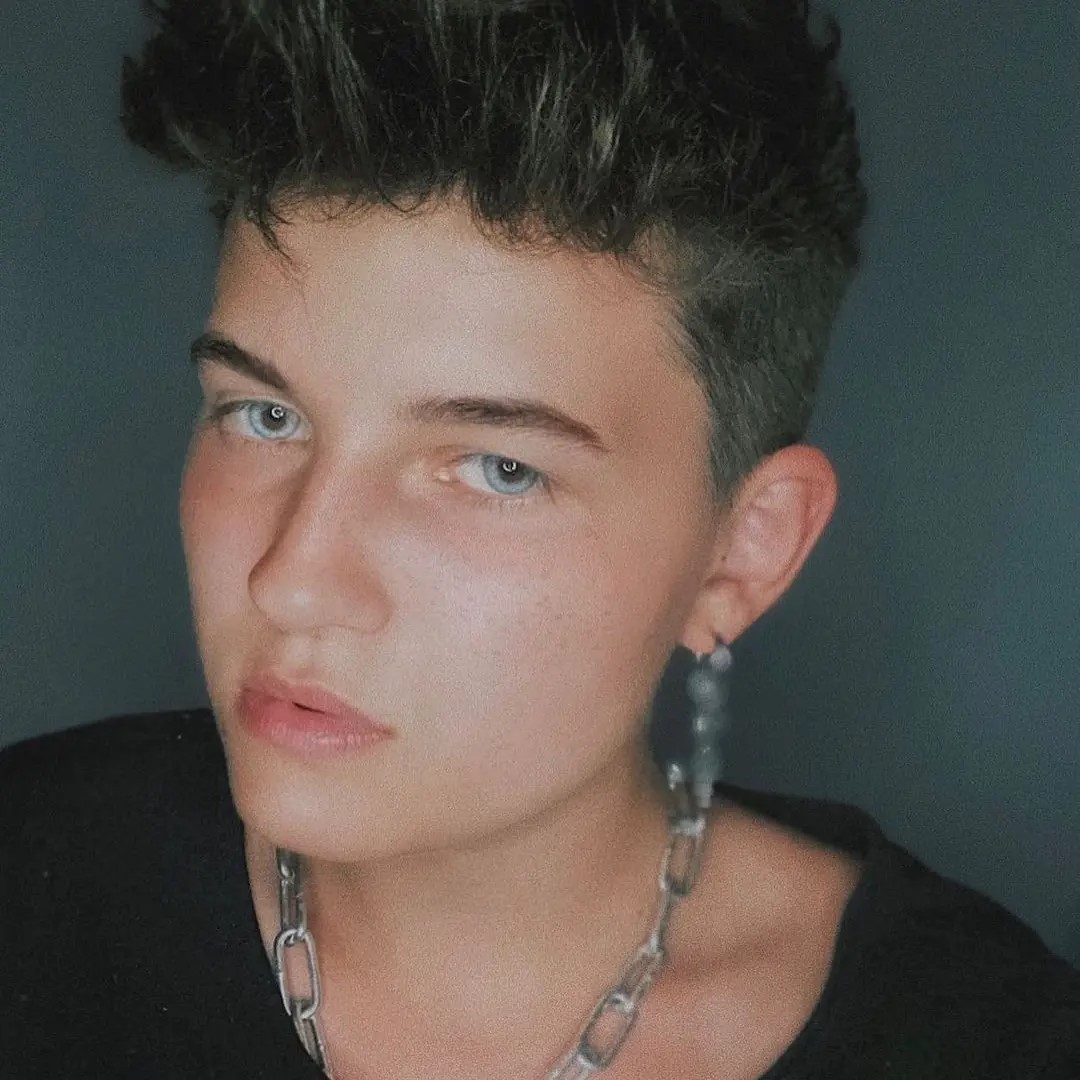 This haircut is daring and free-styled. Perfect for those who aren't afraid to stand out of the crowd.
Short Up Tomboy Cut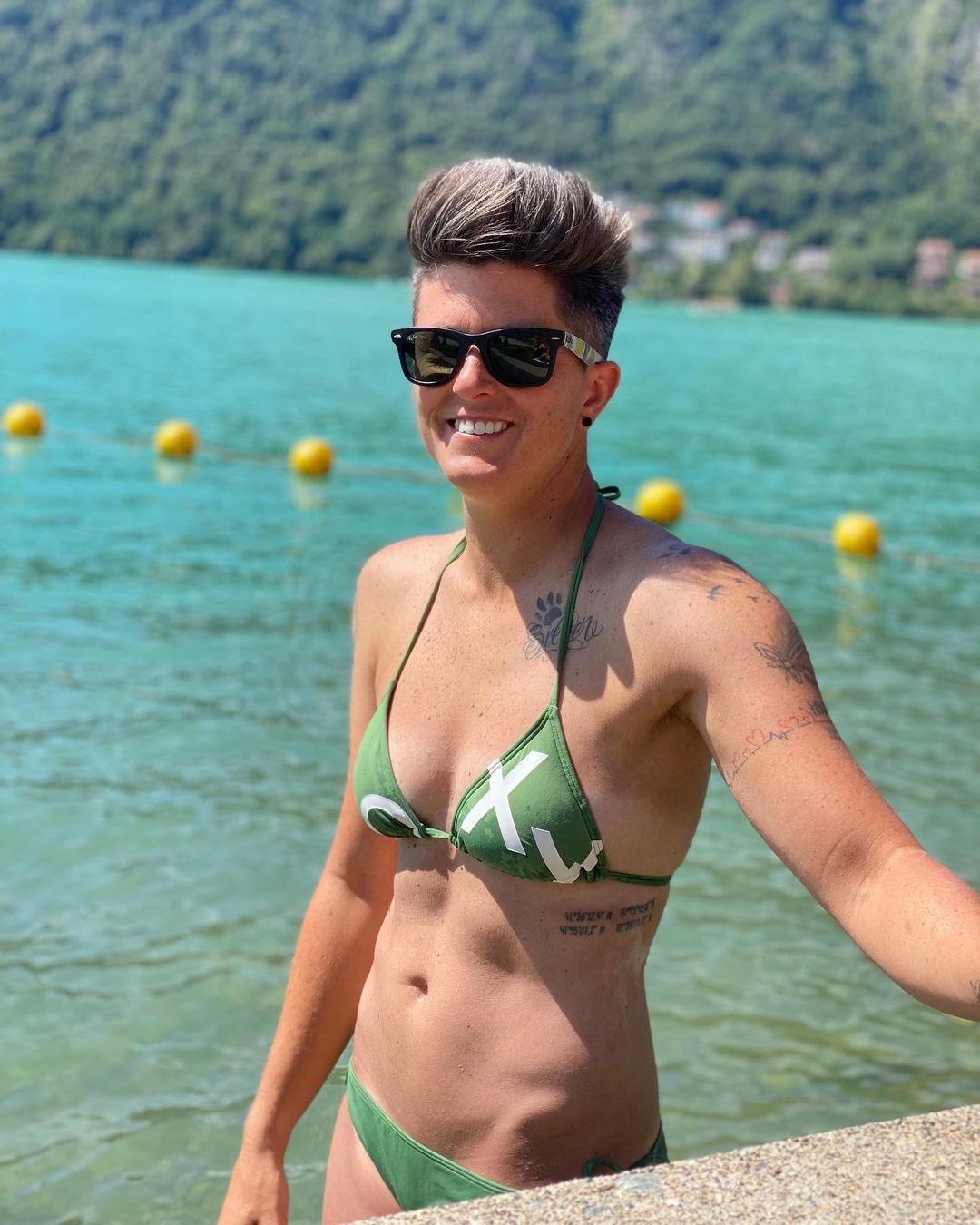 With this one, you will never ever spend a lot of time taking shower or washing your hair! Washed fast, dried fast, styled even faster!
Messy High Top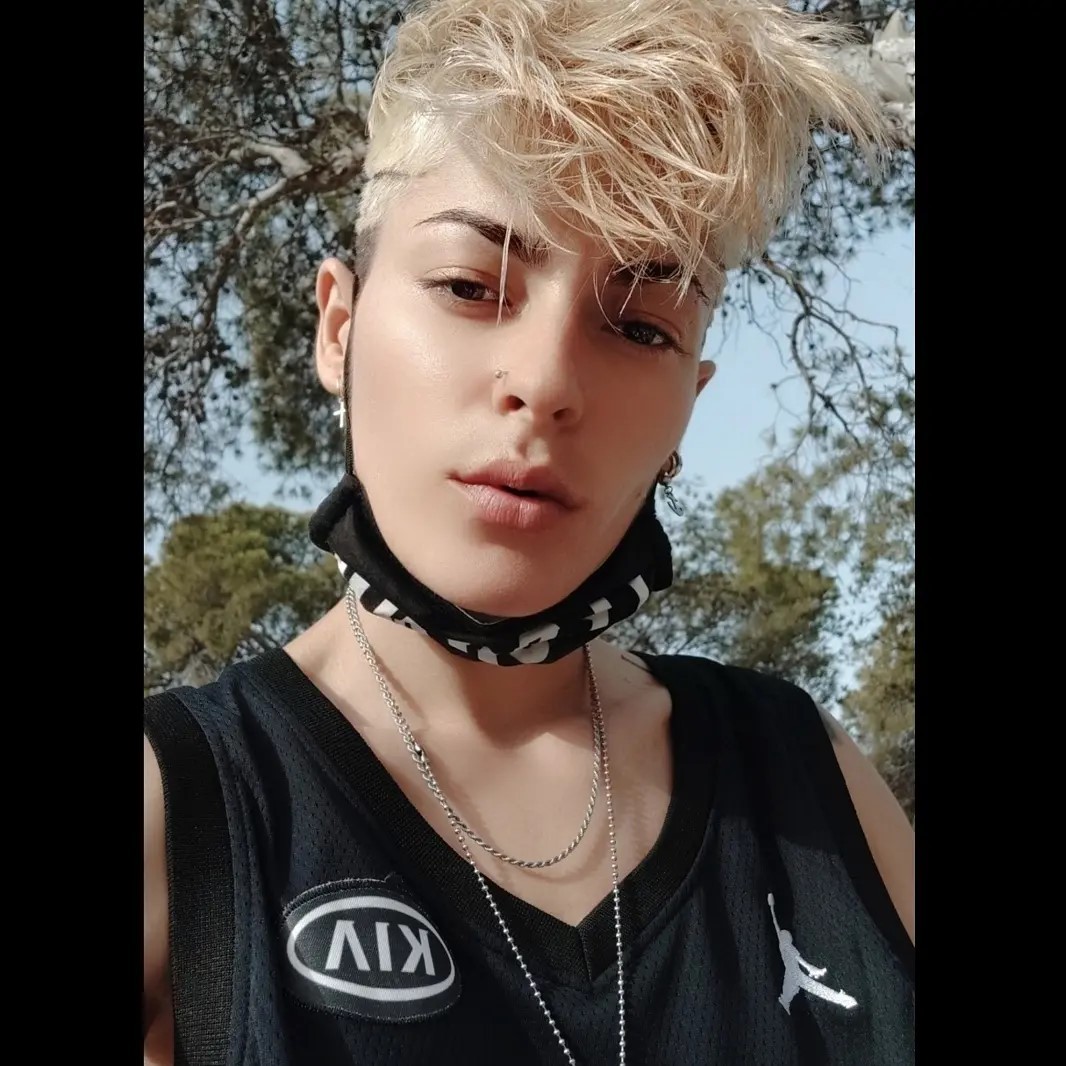 Perfect for any hair color and texture, but looks especially stylish on blonde strands.
Side-Combed High Top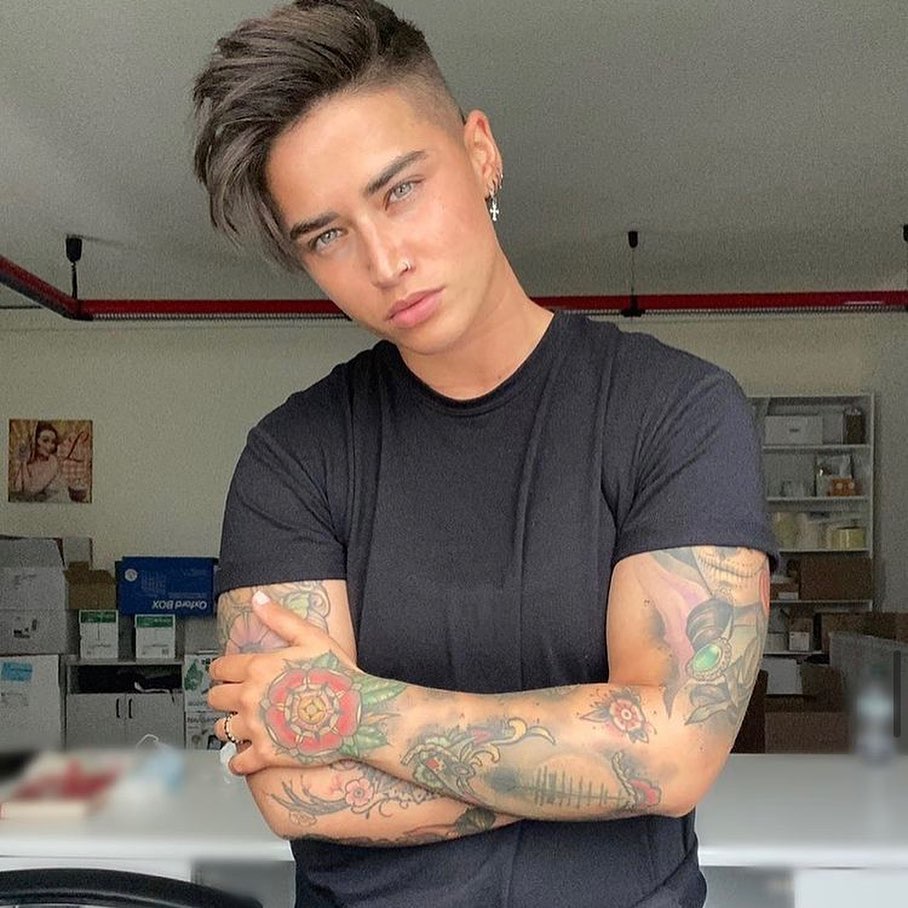 Long fringe allows you to play with the style of the cut, and its universal shape makes it possible to have such a hairdo on any type of hair and with any type of face.
Messy Top And Shaved Sides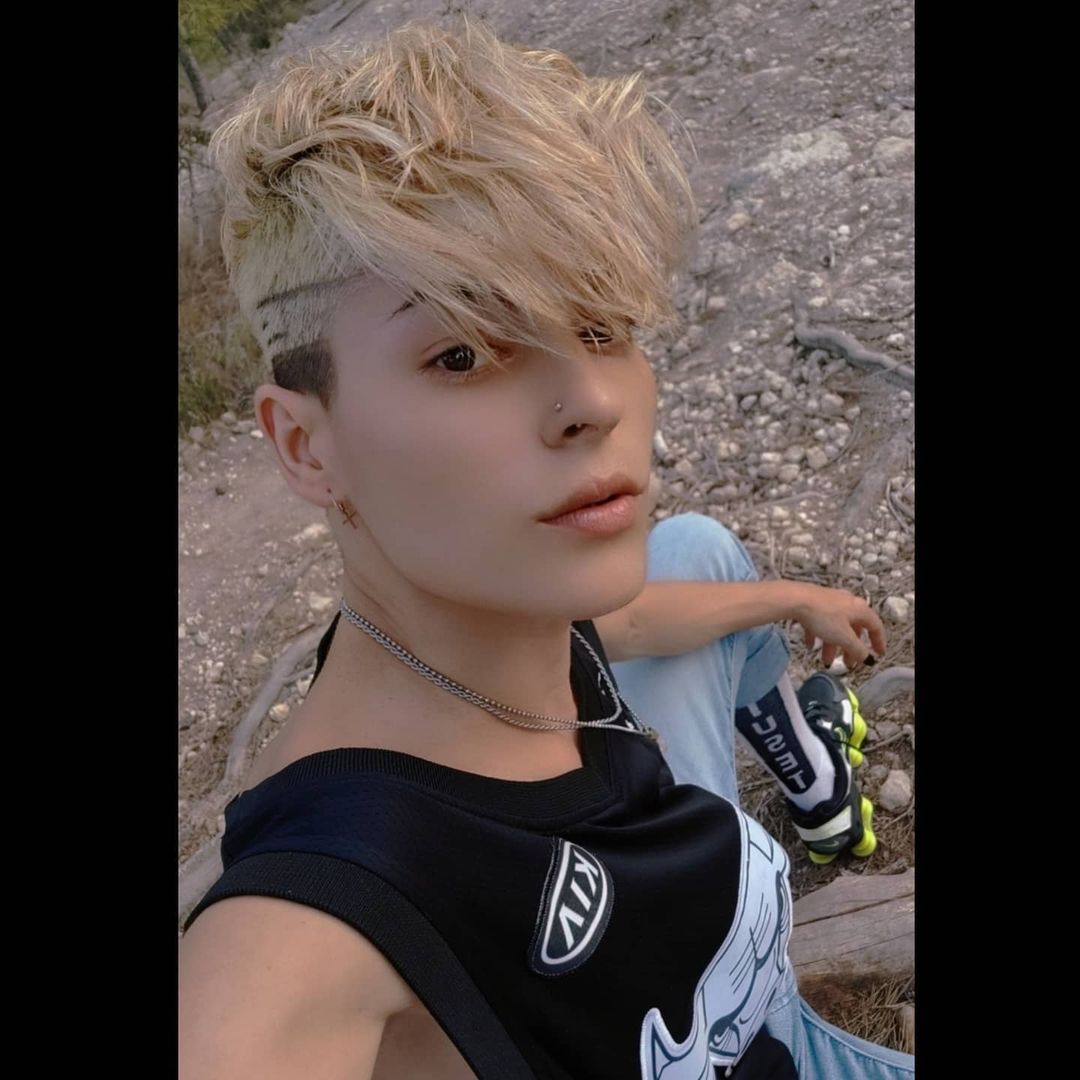 Daring, unusual, free-spirited, and fun – this hairdo is created for creative persons!
Long Sides And Top Tomboy Cut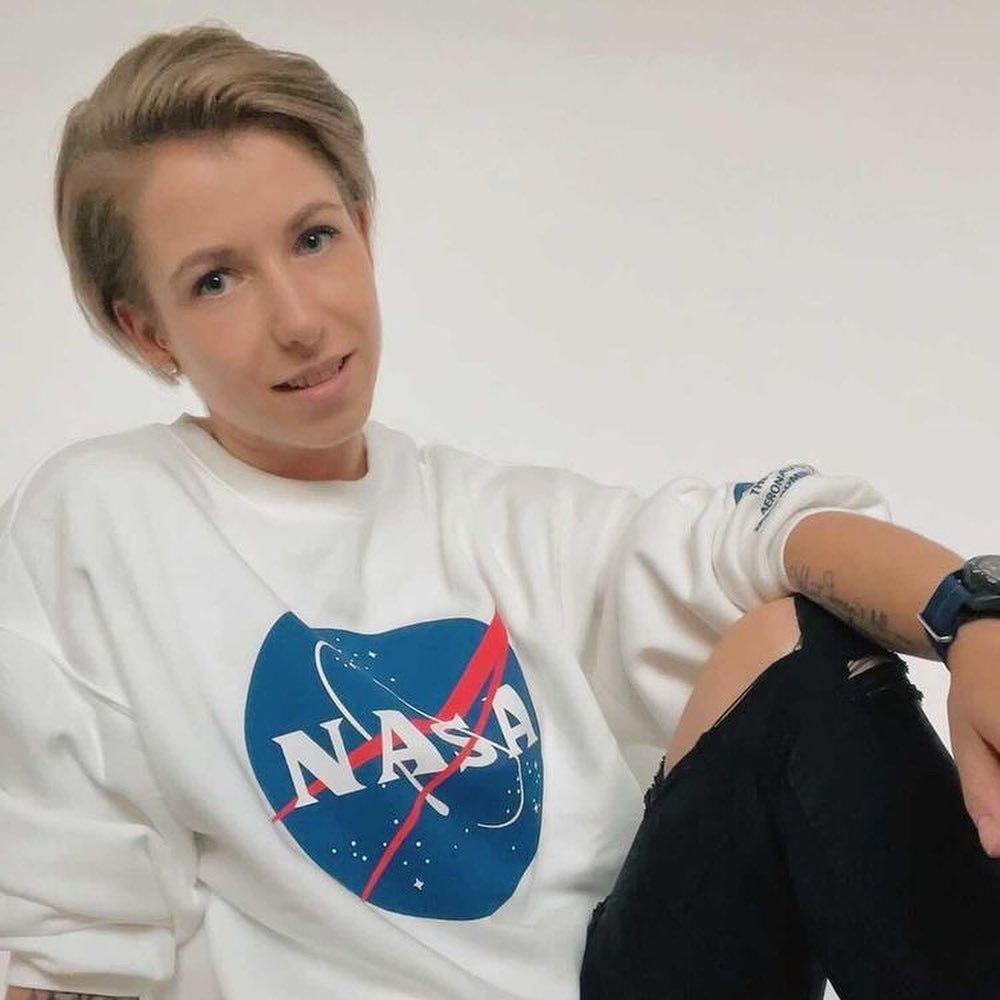 If you don't feel like going too far and cut your hair really short, start with this option.
You leave long sides and fringe that you can style to the left or to the right playing with your mood and appearance.
Quiff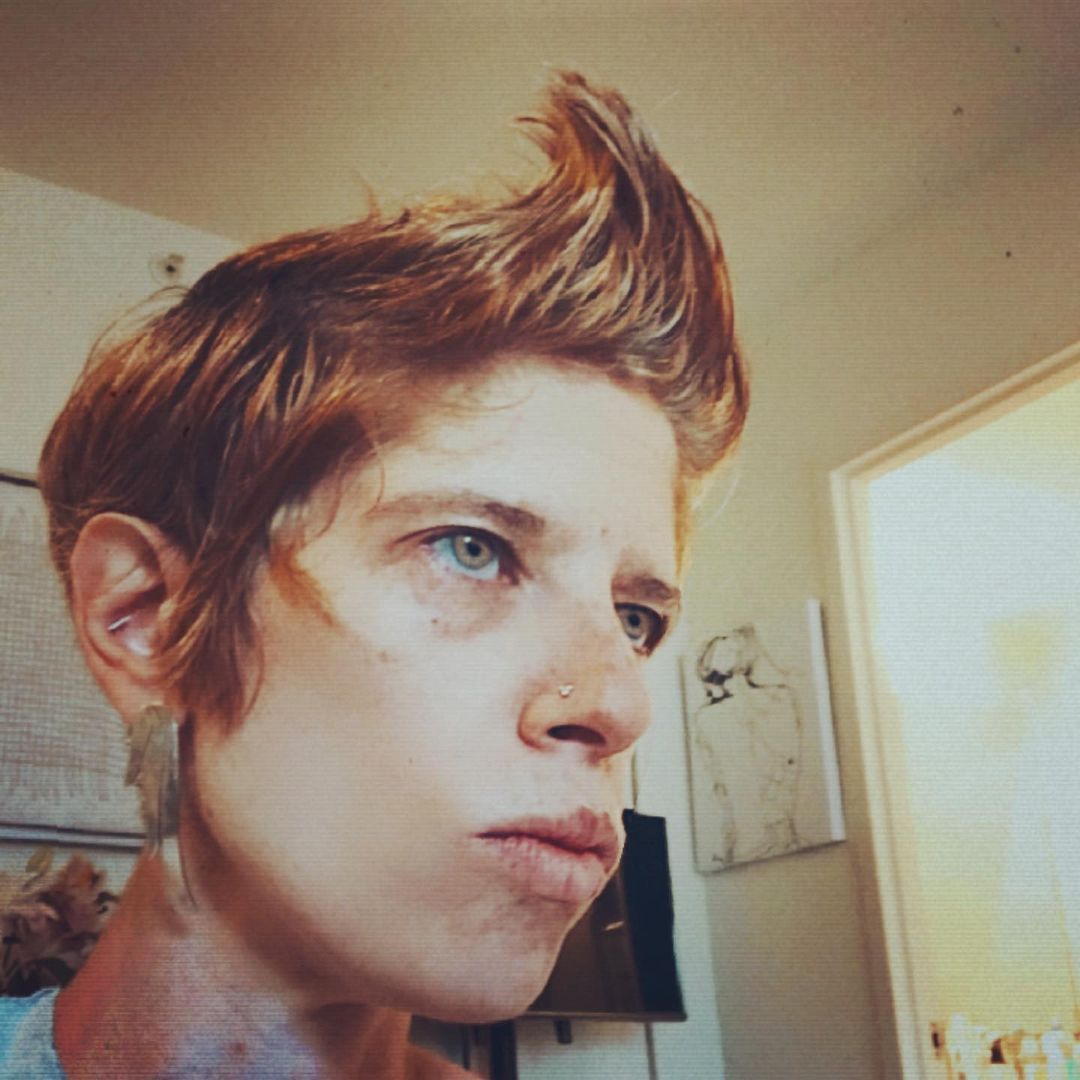 A quiff is fun with spikes that are out at the front and layered more by using hair products like wax.
This hairdo can easily make you look younger and cooler in all ways! It's fun and needs a little styling to maintain the chic look.
Asymmetric tomboy Cut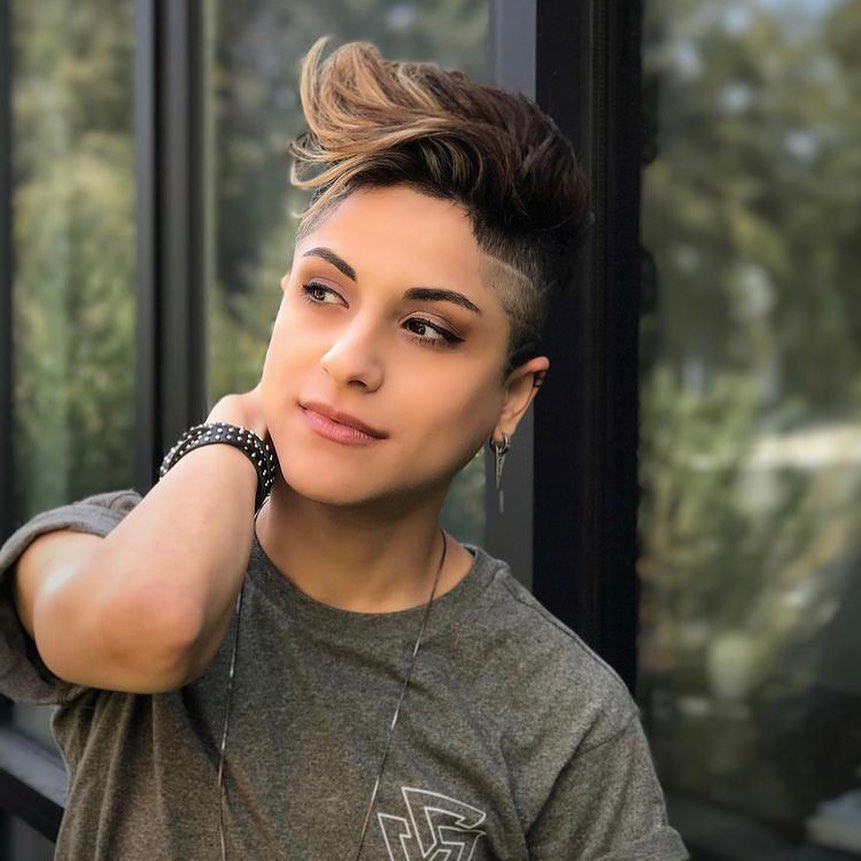 Shaved sides, long top, and a sticking fringe – with such a hairdo everyone will notice you!
By the way, it will look especially cool if you dye the fringe a much lighter color than the rest of the hair!
Bowl Cut Tomboy Haircut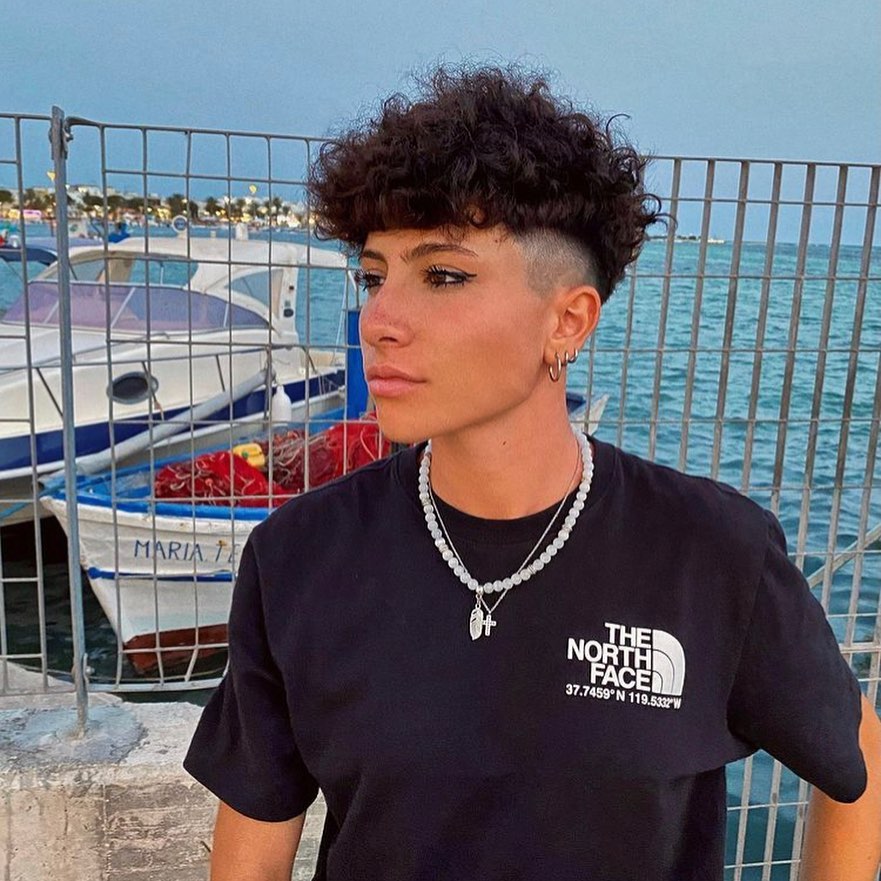 This bowl cut looks great on curly and wavy hair, and it attracts attention easily.
Another good thing about it is that it will suit straight hair as well.
Sharp Side Shave Cut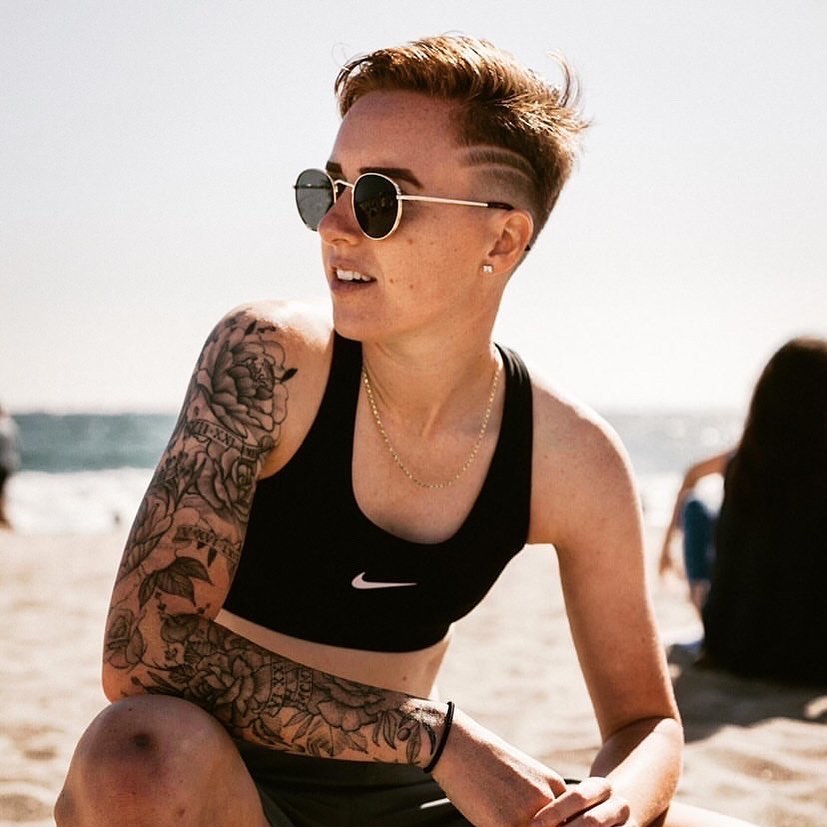 A sharp side shape is unique. It has drama and fascination that makes it quite a fitting haircut for tomboys.
So these are the most popular tomboy female haircuts that are trendy today! If you decide to go far with your appearance and hairstyle and cut your locks really short, consider one of them.
Tomboys are easy to maintain, they are quick to do, and they still leave you enough space for experiments and creativity with modeling your style even though you don't have that much hair on your head!
Frequently Asked Questions
⭐ Is it difficult to maintain a tomboy cut?
It depends on whether your cut needs styling or not. If not, then it requires minimal maintenance.
⭐ How fast will my tomboy cut grow back?
It depends on how quickly your hair grows, and how long it was before you cut it. But the average time frame is between six and nine months.
⭐ How can I get my pixie tomboy cut thicker?
Do regular trims, use styling, and give your hair some texture.