Artificial chevelure has undeniable advantages: it's cheaper than those of natural hair, besides, artificial ones have a much wider range of colors to choose from. In addition, this sort of artificial chevelure is far less laborious regarding maintenance.
Of course, an issue of how to make synthetic hair soft is crucial!
Below, find the necessary information regarding it!
Things That Make Synthetic Wigs Become Dry
Those who are experienced wig users definitely know that these items tend to become dry after a while. That's why a "how to make my synthetic wig soft" issue is one of the most frequent ones.
Previously silky and smooth locks turn into something harsh and spongy to the touch and don't look so gorgeous anymore. The wig doesn't keep its shape anymore and loses its style.
Someone probably solves the problem by throwing a wig away and buying a new one but that's gonna be quite an expensive solution if we count how much money can be spent on wigs per year!
However, there is a cheaper way to fix the problem and we will talk about it later. But first, let's see what can make a synthetic chevelure turn dry.
Excess exposure to external factors like heat, water, frost, etc.
Regular washing
Styling procedures
Improper care
But the major reason is that artificial chevelure lacks moisturizing substances that real hair has on our scalps.
Also, the chemicals in synthetic locks change which leads to a static cling which causes the loss of style and shape.
Synthetic Hair Care Specifics
Let's agree, the effects described above are not something that an owner of an artificial chevelure would like to experience! Besides, another unpleasant effect is a synthetic wig frizzy ends.
To avoid such problems, proper care, and treatment are essential.
How To Maintain Synthetic Hair| Getting Rid Of Frizzy Ends & Tangles
Always comb the chevelure daily to prevent tangling
For washing, cold water fits only since hot one will damage the fibers
Never rub the wig while washing. It won't make it cleaner, instead, you'll get a lot of tangled strands
Include conditioners into the care procedure. It will add the chevelure smoothness and make it easier to comb
When drying, never squeeze the chevelure
Avoid too aggressive styling methods since excess heat may ruin the hairs 
How to keep synthetic hair from frizzing?
What about frizzing? Every owner of an artificial mane probably knows how irritating it is when the hairs become wavy!
To solve this problem, defrizz synthetic wig choosing between the simple methods.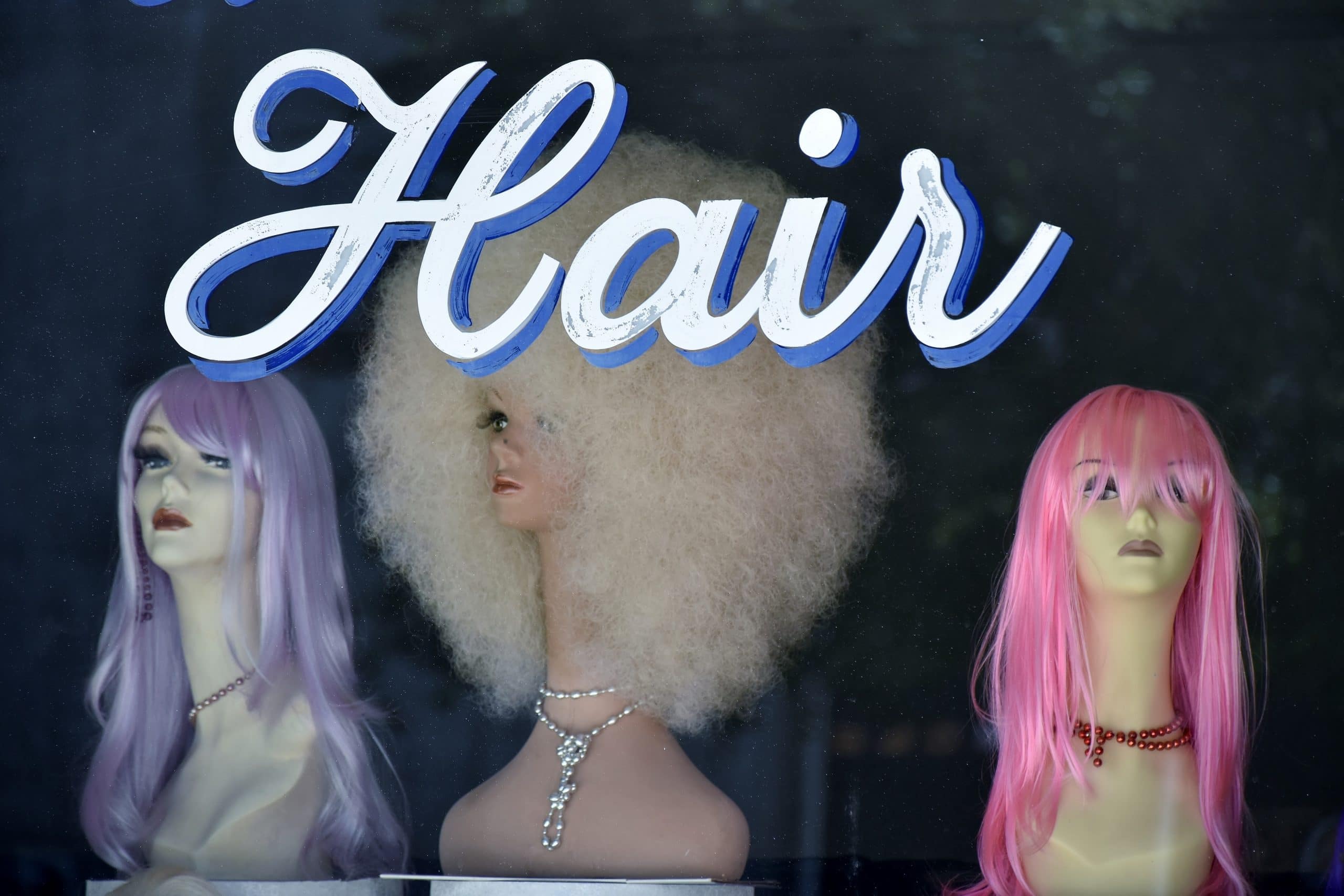 Wash it and air dry. Since frizzing appears when locks need moisture, giving them a proper bath may help.
Have no time for that but still are curious about how to fix a frizzy synthetic wig? Well, then a conditioning spray and mousse is the choice. Pulverize the conditioner first. Then, end up applying some mousse on the frizzy wig ends.
Another option for how to defrizz a wig is coconut oil. Rub a bit between the palms and draw down from 3" below the top.
Use a mix of softener for fabric and cold water to pulverize the chevelure to defrizz synthetic hair.
Since now you're knowledgeable about the basic requirements regarding care and you're knowledgeable about how to defrizz a synthetic wig, let's see how to protect it from drying if it still happens.
Related:How to Keep Synthetic Hair from Frizzing
How to Soften Synthetic Hair?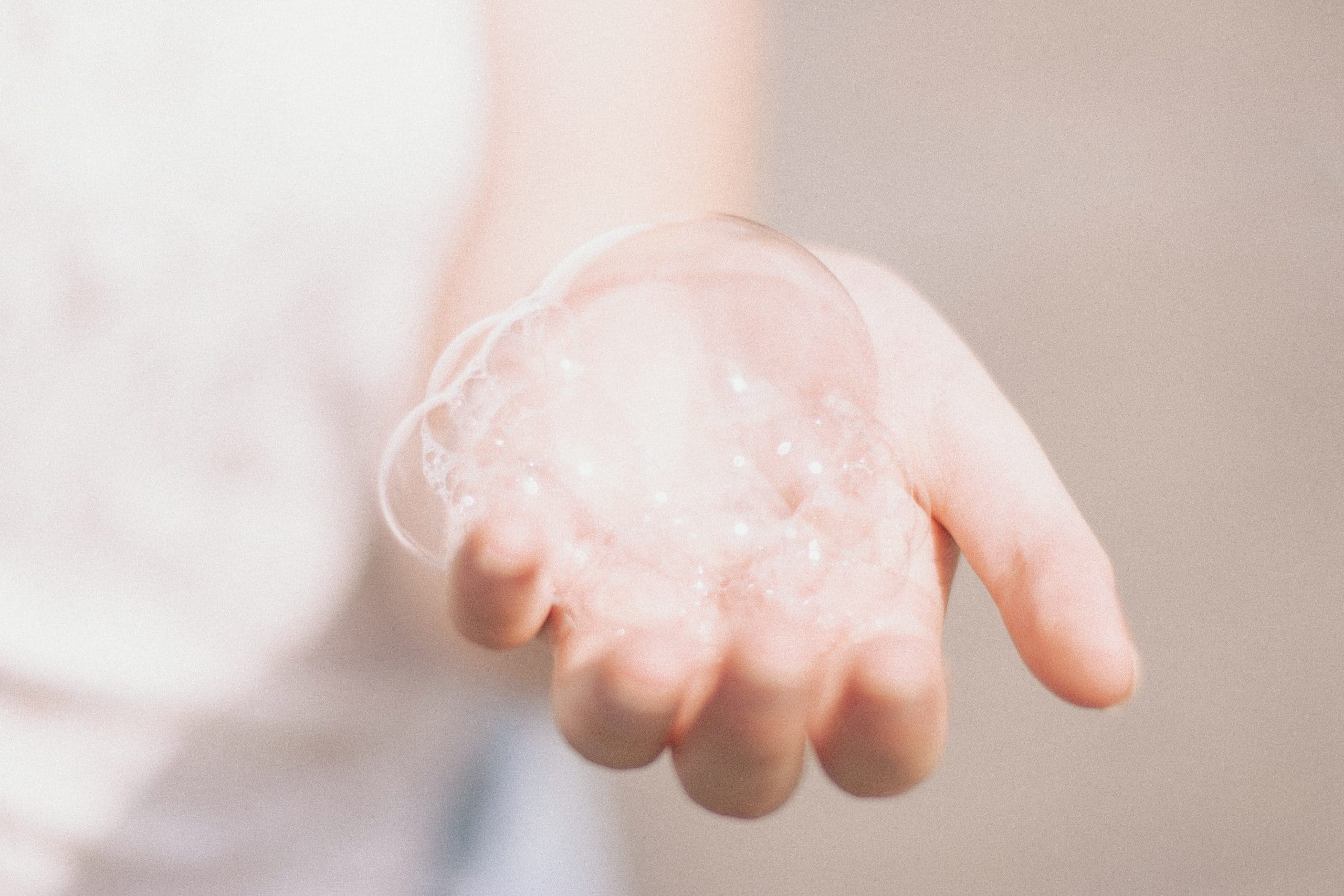 An issue of how to make a synthetic wig soft again is crucial for everyone who wears them regularly.
Dealing with dry strands isn't just irritating and time-consuming, but dry hair will also end up tangled one day which will add you even more work. 
Besides, the dry-haired mane doesn't look stylish.
So how to keep synthetic hair soft?
The instruction is extremely simple!
To make synthetic hair soft, untangle any tangled areas
Fill the tub with lukewarm water and mix in a special shampoo
Submerge the synthetic mane into the solution making sure it is stretched thoroughly. Keep it completely under the surface!
After ten minutes of such a "bath", swish it gently to soak even more and rinse.
Another technique to soften synthetic hair requires a conditioner.
To revive synthetic hair, fill a tub with water adding 120 ml of conditioner dissolved in it
Let the artificial mane soak for 10 min, take it out without rinsing. 
Dry by squeezing the moisture.
Care Products For Synthetic Curls And Straight Hair?
Proper care products are a guarantee of the wig's future. To keep your synthetic chevelure alive, it is important to mind what to put on synthetic hair.
As we already clarified, conditioners and special shampoos work well. However, to make the care complete, certain styling means are also required. 
The fully equipped synthetic hair care kit may look like this:
Shampoo for synthetic hair
Wig conditioner
Shiner
Shaping creme
styling hairspray
As an additional option, feel free to add an untangler or a thermal spray to protect the locks while styling.
Demert Aerosol Wig Lusterurizer and Conditioner
Extra Info to Know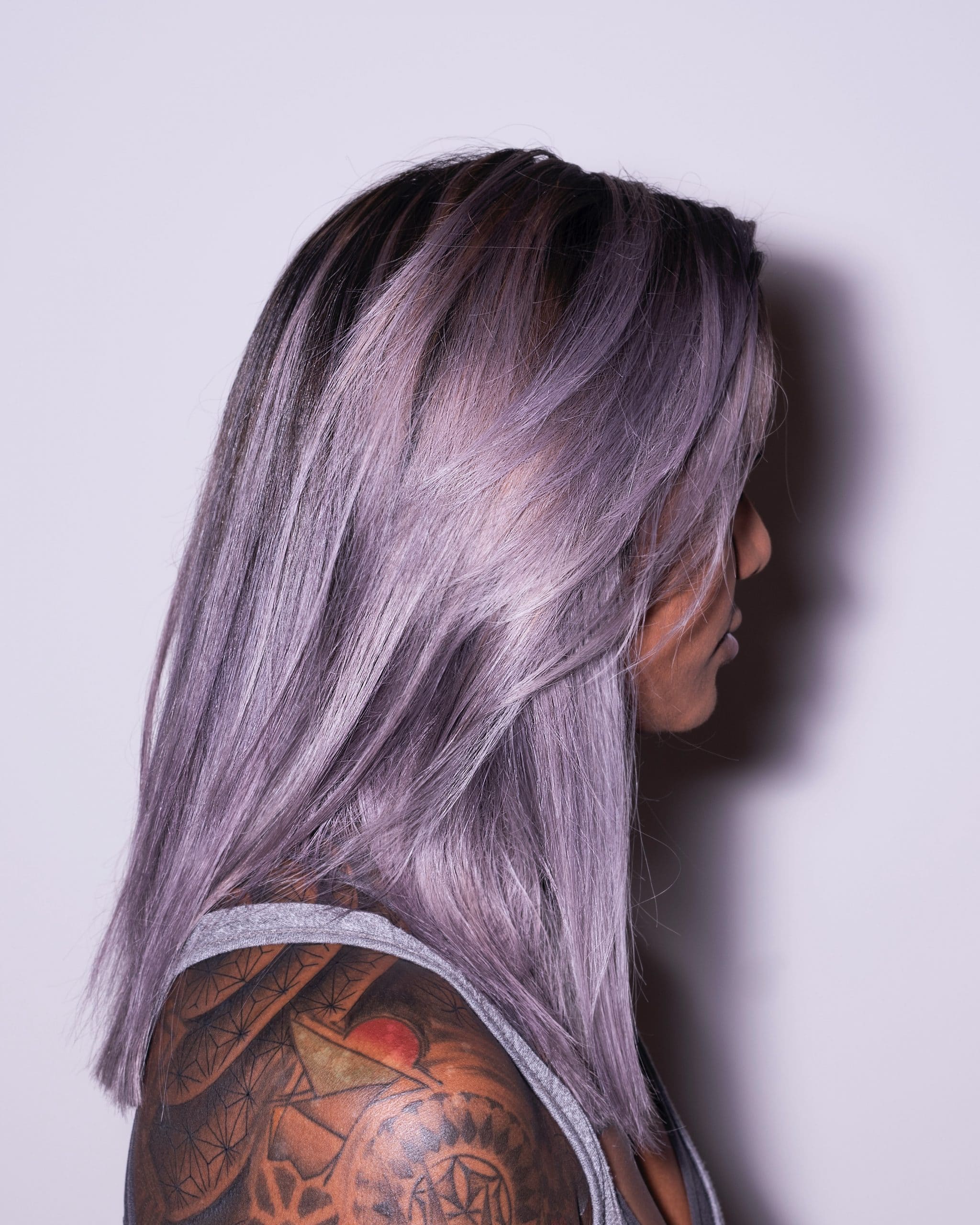 Extra Info to Know
⭐How to defrizz a curly synthetic wig?
In fact, the procedure is equal to defrizzing a straight-haired one. The only difference is that for curly locks it is advised to pulverize the conditioner right after washing when the strands have been dried but they are still a bit damp. 
⭐How to defrizz a synthetic wig without heat?
Feel free to choose either using a conditioner or softener for fabric mixed with water. Washing also works pretty well.
⭐How to revive synthetic hair?
Give your synthetic mane a proper bath with a special gentle shampoo meant for synthetic locks. Treat the strands with the conditioner and comb carefully. End up with the styling and your wig will look like new again!
⭐How to fix synthetic hair when damaged?
Synthetic chevelures can have many problems. Kinks, frizziness, dry ends, etc. Each must be treated in a certain way. For instance, kinks are greatly treated with steam if you put the wig into a steamed bathroom. Dry ends are treated either with trimming or with the heat-styling tools.
Read Next: How to Dye Synthetic hair? Practical Guide