Winter is coming, and so are our favorite winter holidays, Christmas Eve, and frosty snowy days! And of course, most of us would like to have memorable photos left after all these celebrations and feasts!
This is why winter photoshoots are getting more and more popular and highly requested, and all the photosalons are now extremely busy with handling all the customers!
And if you are planning to make a winter photoshoot as well, but you feel uncertain about what theme to choose, what outfits to buy and wear, and whether it should be made in a studio or outdoors, we are here to be your Christmas elves and help!
In this article, we will share a few cool winter photoshoot ideas with you, such as a photoshoot for a couple, for a newborn baby, for a future mom, and others.
But this is not all! You will also learn what clothes are best to choose for different types of photoshoot in winter, and what to avoid when choosing your best winter photoshoot outfit.
With our guide, your winter photo session will be just brilliant and gold!
Winter Themed Photoshoot Ideas
We understand that it may be super difficult and tricky to figure out how you want your winter photoshoot to be taken! There are so many ideas that you can realise, and so many different (and so tempting and interesting!) looks that you might want to try!
Naturally, quite many people feel frustrated and lost when it finally comes to defining what theme of their upcoming winter photoshoot they would like to embody.
So to help you out with that, we decided to provide you with a few most popular and widely used photoshoot themes and suggest several ideas on how each of them can be taken.
Of course, you can add your own ideas and use your creativity to turn your snowy white photo session into a piece of art! But at least these simple ideas and tips will be your base for creating your very own thing.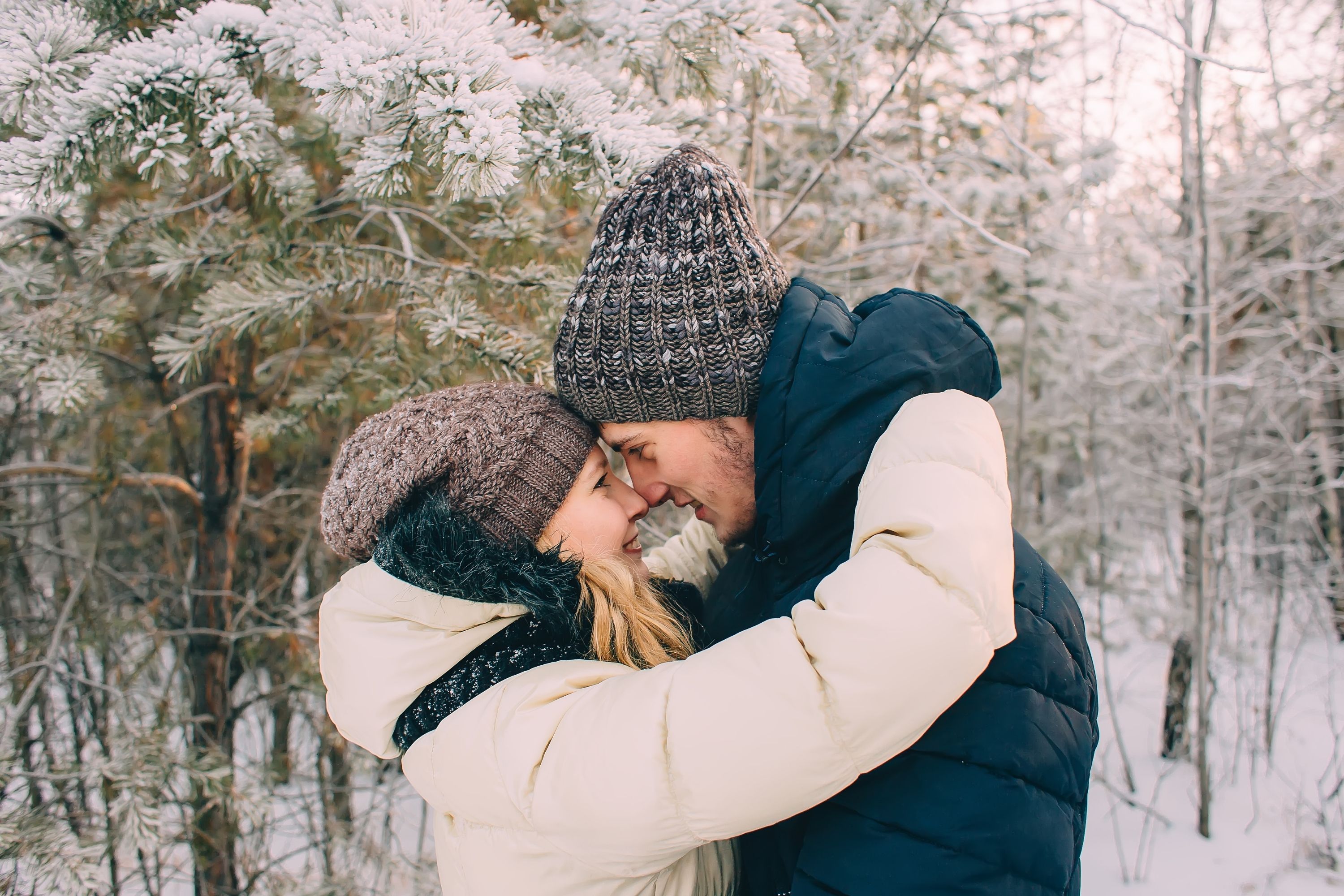 Winter Couples Photoshoot
So, if you are going to have a winter couple photoshoot, you need to think about the two things in advance:
the location of the photoshoot
the time of the day it will be taken
See, the location will create that special atmosphere that will give a vibe to all the photos that will be taken. And the time of the day will affect the lighting greatly. We are sure that you don't want to have all the photos of yours gloomy because the day was cloudy!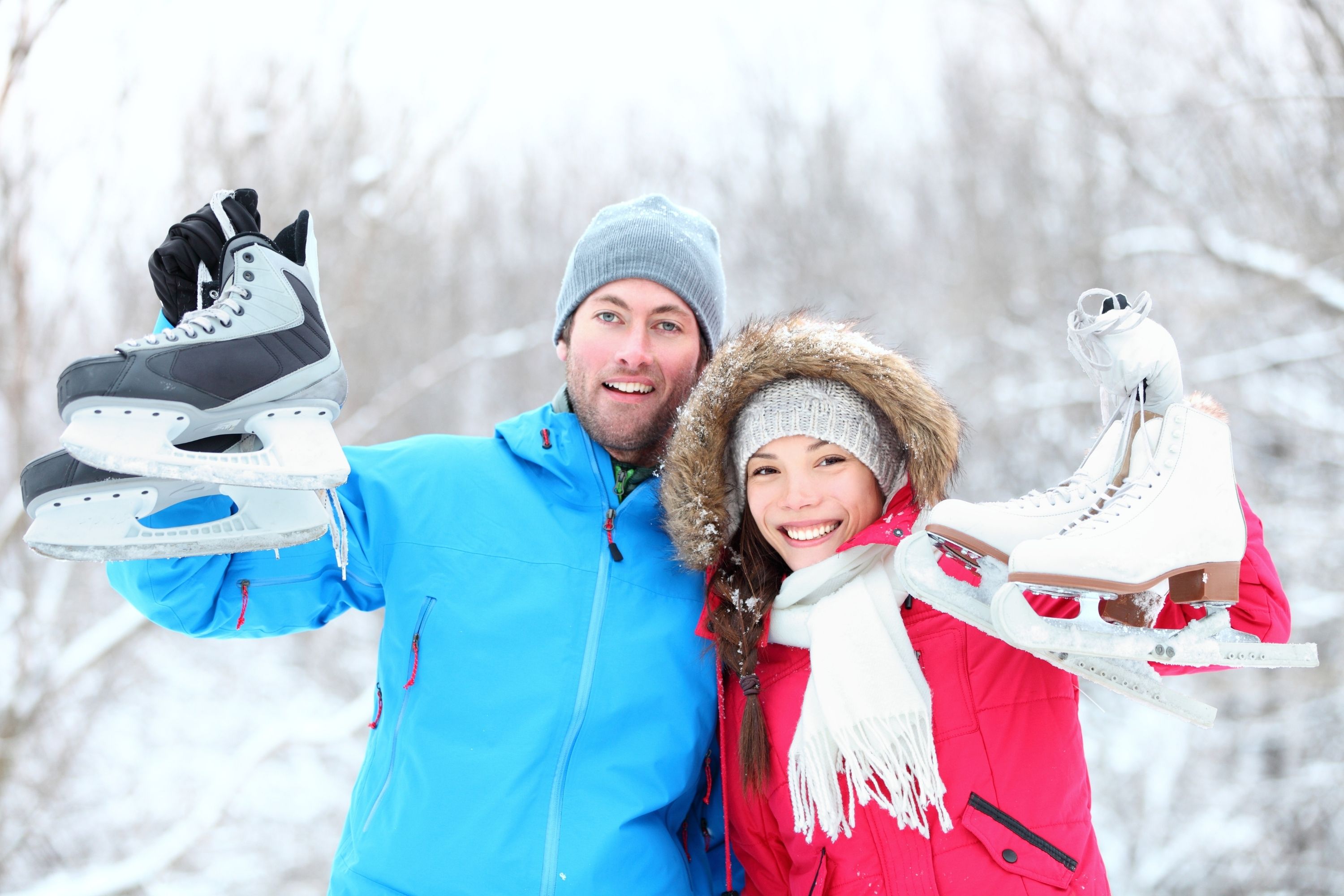 So for the best results, we would recommend you taking photos either in the morning when the sun has just risen above the horizon, or at dawn when it is still getting down.
These time frames are known for providing the best light on photos, warm and perfectly golden – ideal for your romantic pictures with the loved ones!
As for the location, you may feel free and be flexible about them since the choice will depend on your and your partner's personal preferences.
But we would recommend considering cityscapes, nice and cozy cafes, snowy parks with merry-go-rounds, or city streets dressed in Christmas decorations!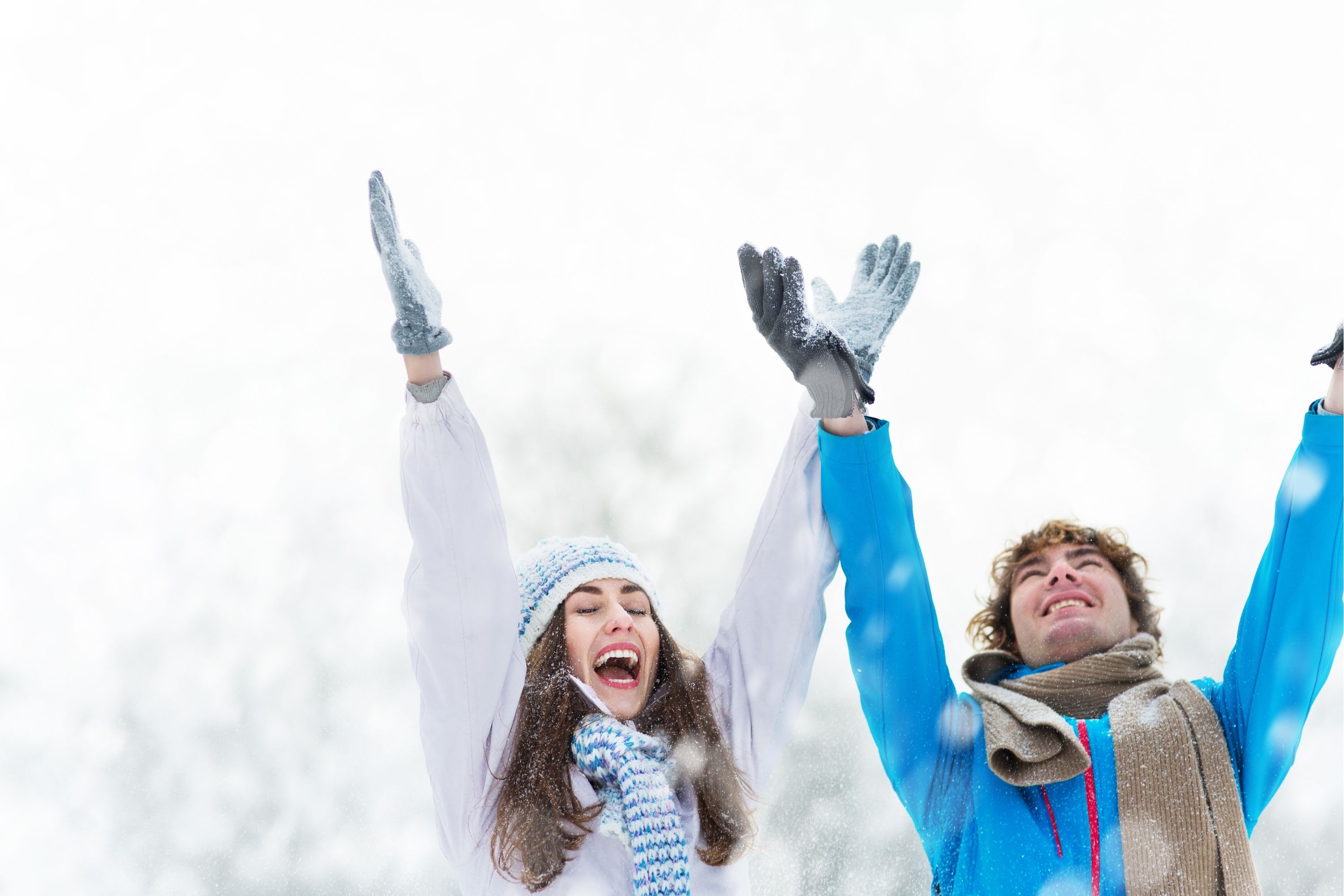 Related: How to Respond to Merry Christmas. 8 Best Answers to Respond to Anyone 
Winter Maternity Photoshoot Ideas
If you are expecting a baby soon, and you would love to catch this wonderful period of time with the winter pregnancy photoshoot, you definitely chose the time right! Winter, especially if it is snowy, creates a super cozy feeling and atmosphere in photos.
But since you are pregnant, you need to take care of where exactly the photos will be taken! Be careful and choose the location where you will not get too cold. Also, make sure that the weather on the day of the photoshoot is not too chilly or windy for you and your baby.
It is best if such a photo session is taken indoors, of course.
It can be taken at home, in a photo studio, or somewhere you like and feel relaxing. You can also consider using extra decorations, such as teddy bears, toys, Christmas garlands, etc. It will create extra coziness in your photos.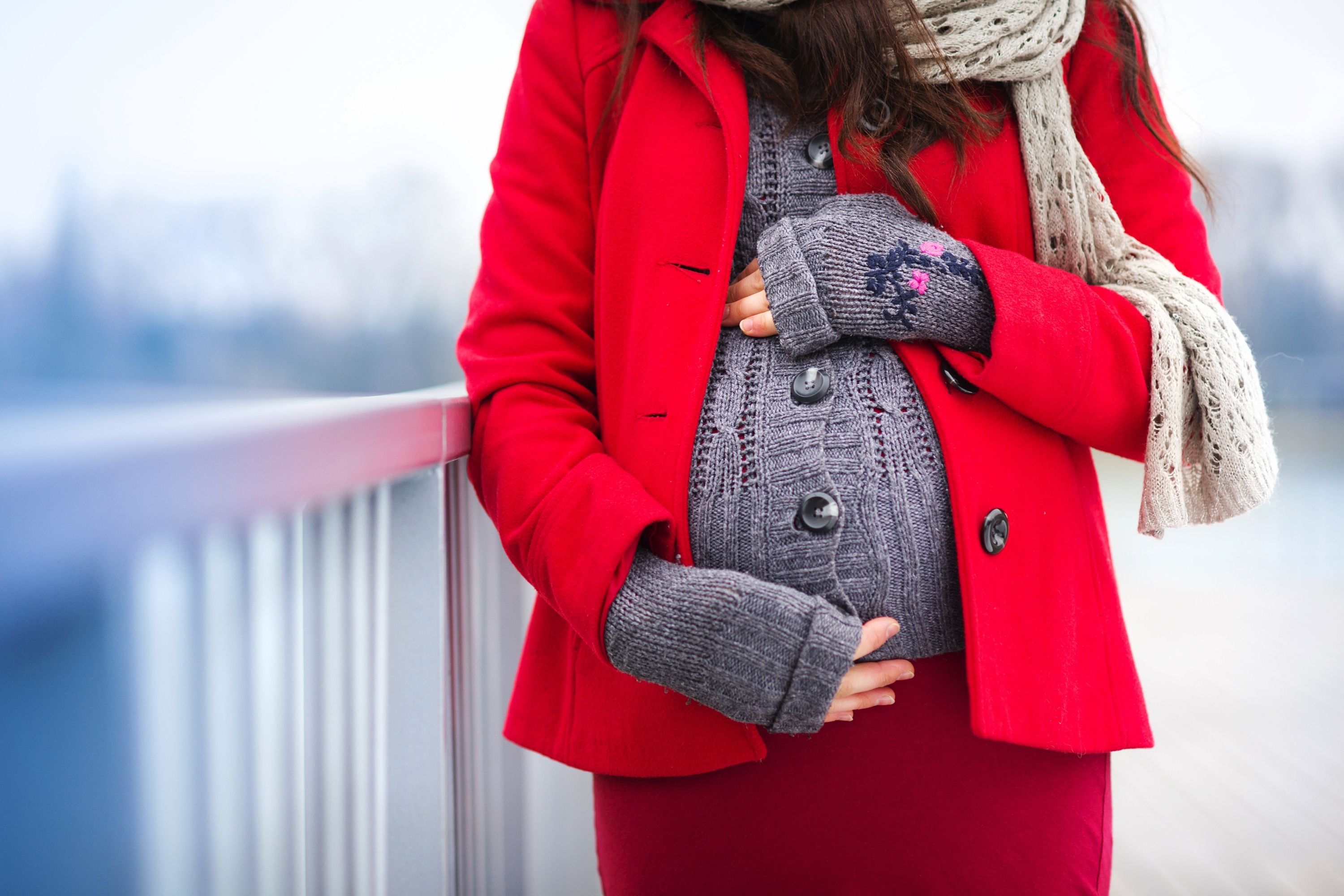 Related: How to Add Regalia to Your House in the Winters?
Outdoor Winter Photoshoot Ideas
The best idea for any winter photoshoot is to go outside and take pictures of you and your family or friends while it is snowing everywhere! Of course, to do this, you need to have snow, but if you do, then all the rest is no big deal.
Where can such a photoshoot be taken? In a city park, in the forest, in the city streets (by the way, night or evening pictures with city lights will be especially cool!), in your own garden – basically anywhere!
You can even take them while having fun at the skating rink!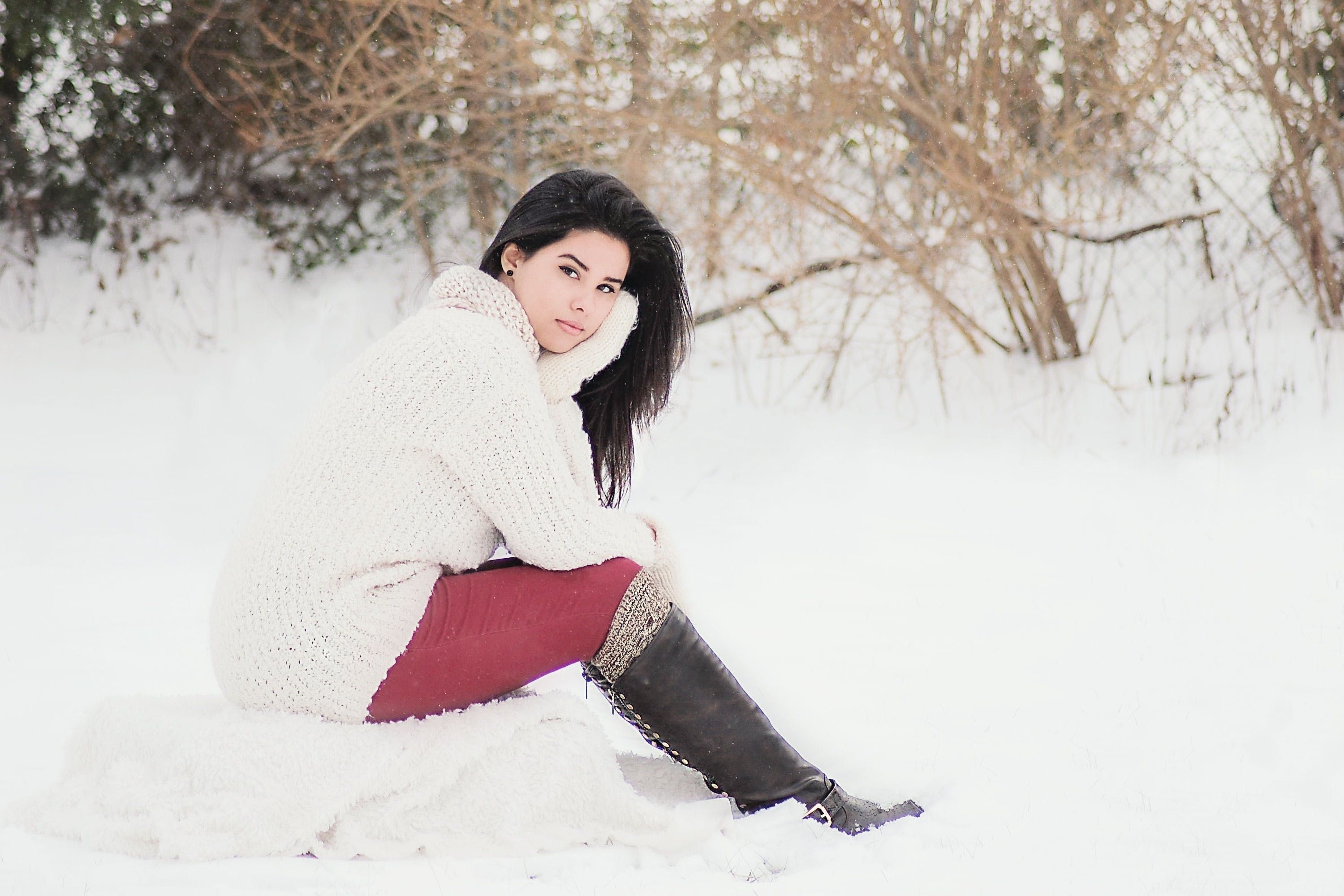 Winter Baby Photoshoot
If you are going to make a photoshoot of your baby in winter, you might need to learn more about the winter newborn photoshoot ideas. See, it is best to take pictures of your little one indoors since the baby is still too small and fragile to be kept outdoors for long enough.
So we would recommend you either invite a photographer to your home and take photos there, or arrive at the studio.
But if you still want to have a few pictures taken outside, be sure your baby is dressed warm! Anyway, a smiling newborn in puffy winter clothes will look super sweet!
As you can see, it is not rocket science to decide where to make your winter photoshoot.
Even in the city streets, it is possible to get pictures that will look unusual and inspiring! But anyway, for more ideas, we would recommend you take a walk around your city district or around your town.
Try to find the locations that you have never been before, the places that look unusual, uncommon, or interesting to you.
Like this, you will get more ideas on where your winter photoshoot might be taken, and also, you will definitely get more insights on how you want it to look.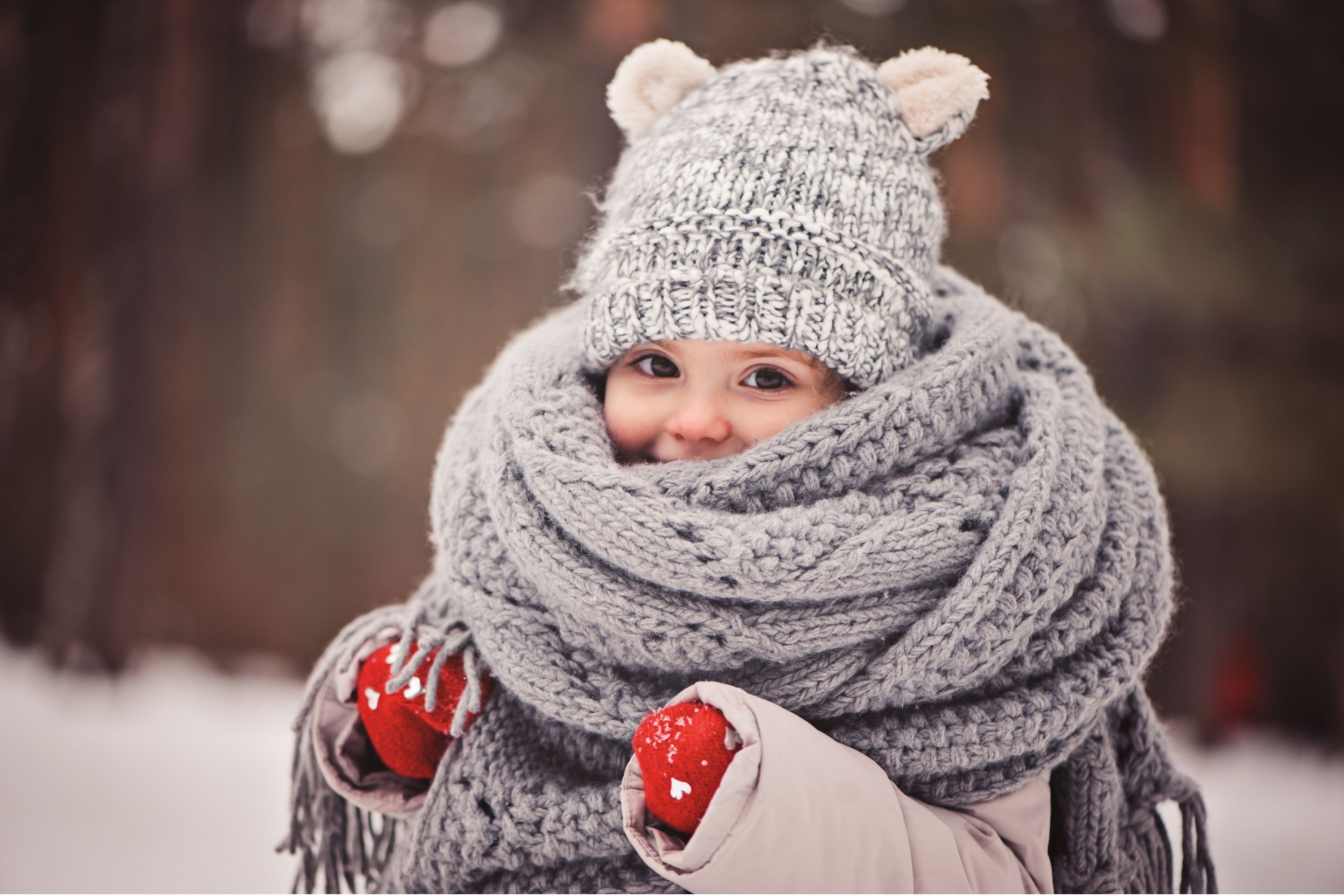 Winter Photoshoot Outfits
So, you finally figured out where you want to have your winter photoshoot and how you want it to be in general. You now have the clear idea, you found the location or even several of them, and you know what kind of photoshoot you want (personal, with friends, for a couple, etc.).
And now you realize that there is another huge issue that you nearly forgot! Your clothes! What shall you wear for your winter photo session?
Surprisingly, this is one of the most frequent questions that people ask before coming to their photographer to have the photos taken.
The reason is rather simple, by the way: it is easy to figure out what to wear if you are going to be photographed at some official event, for example, because such events usually have a certain dress code.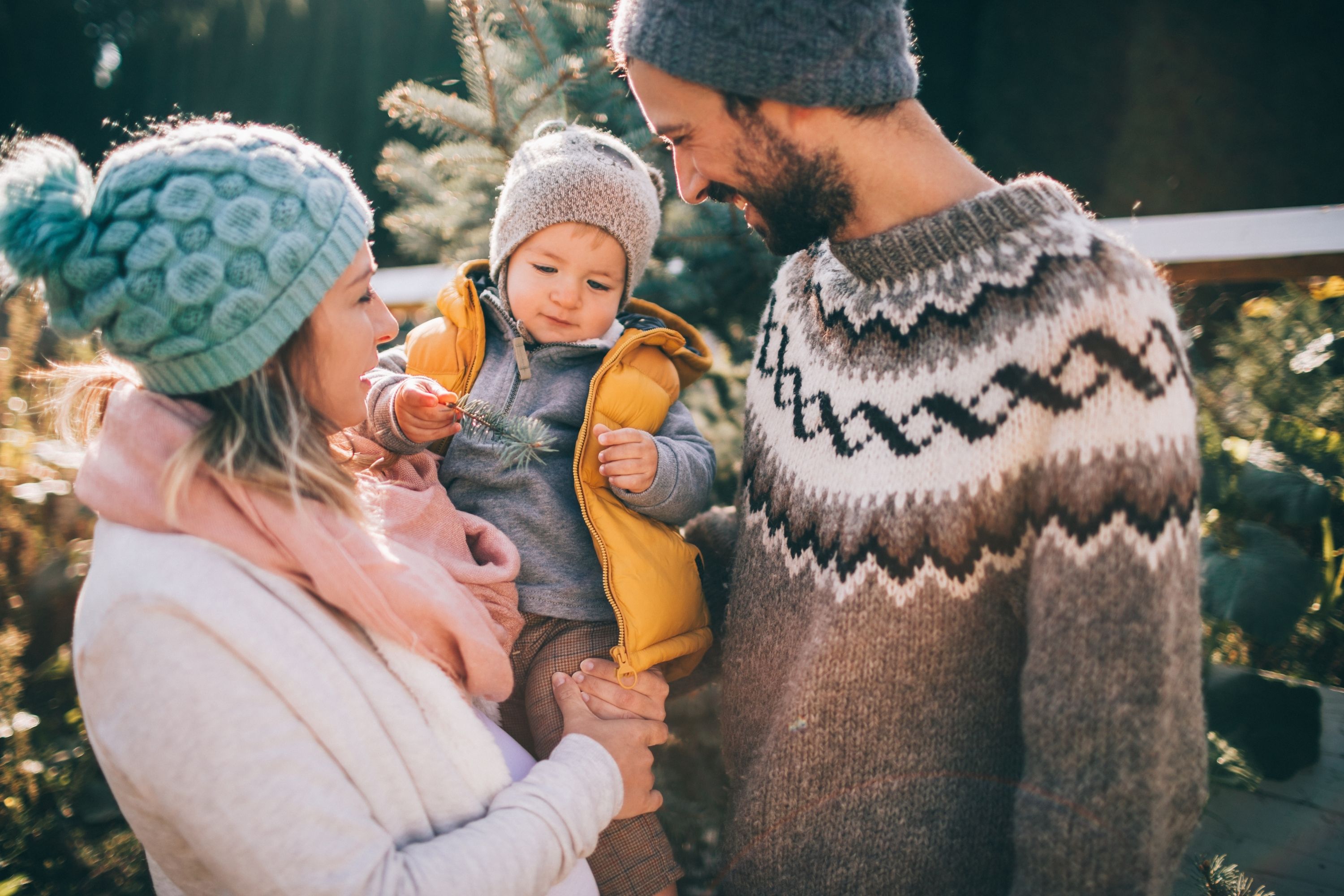 But what about a casual photoshoot that you are going to make just for yourself and for your close ones? Shall you bother too much about what you will be wearing?
To help you out and avoid stress, we prepared a few winter photoshoot outfit ideas just in case. With that in mind, you will hopefully find your own outfit and style easier and faster!
Natural Light Winter Photoshoot, Behind The Scenes
Winter Family Photoshoot Outfits
For a winter photoshoot with your whole family, it is best to choose clothes that will make you all look more or less homogeneous.
What we mean is that you should consider wearing the same sweaters, for example, or use the same color scheme for the clothes of everyone in the photo.
Like this, you will create a feeling of unity in the picture and show that you are the family.
And to create that Christmas winter mood, opt for woolen knitted sweaters (even with reindeer, if you dare to!), skirts for the girls, dress shoes, etc.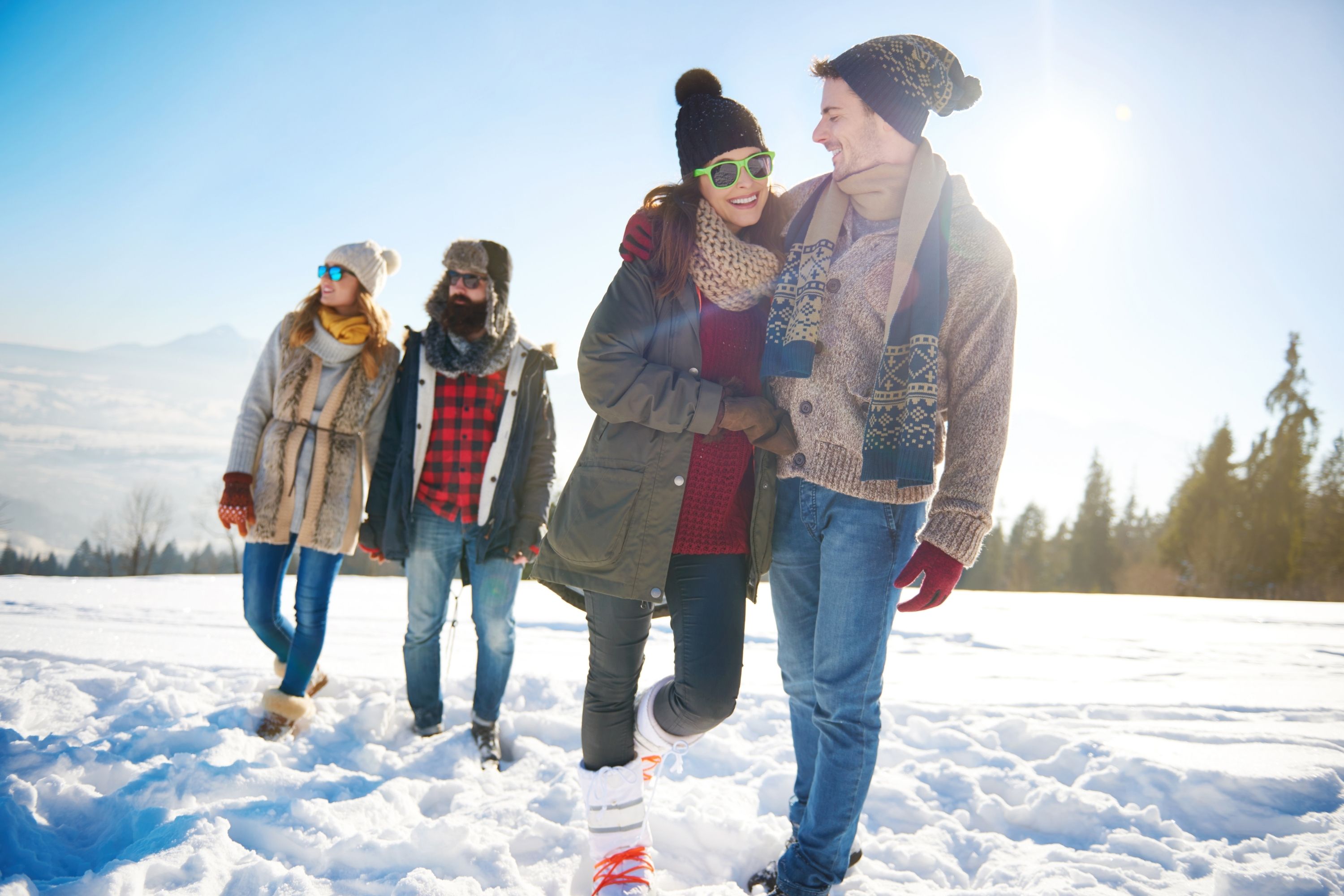 A Winter Couple Photoshoot Outfit Ideas
When taking photos with your loved one, we would recommend you wear either very similar or the same pieces of clothing. For instance, you can buy two identical jackets or bonnets, or the same boots. Or even mittens! Something that will show that you are a couple.
Also, to create a romantic atmosphere in photos, add warm lights, such as garlands, or candles.
Or simply have your winter photoshoot taken in a cozy and romantic cafe nearby!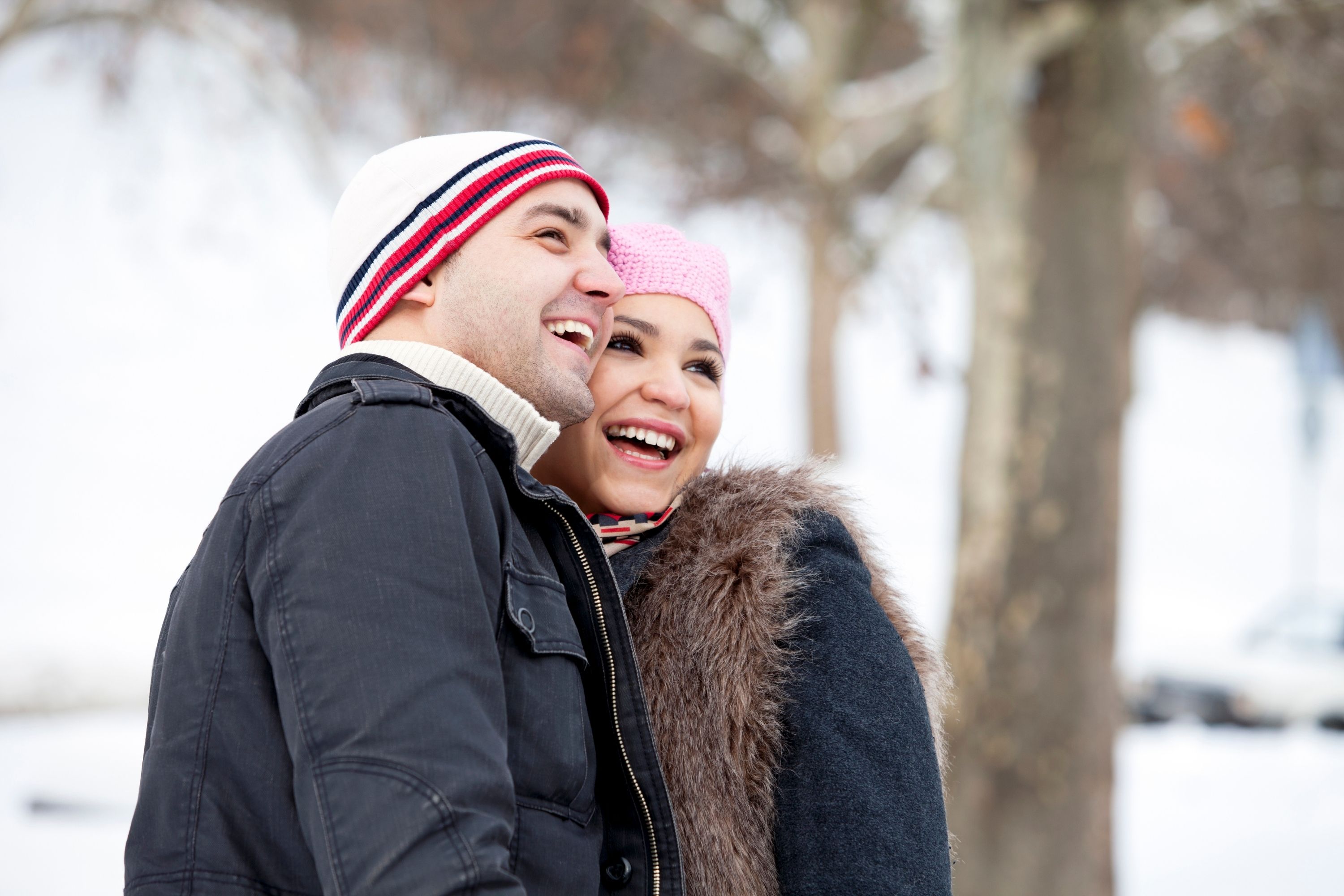 Winter Photoshoot Outfit Ideas For Pregnant Women
For those ladies who are expecting a baby, the choice of clothes for a winter photoshoot is somewhat simpler to a certain point. Of course, you need to make sure that your apparel is loose enough and you feel comfy in it. No tight garments!
Knitted oversize sweaters, linen or cotton dresses or loose shirts will create a homey and relaxed look if this is what you are aiming for.
However, it's not forbidden to have your photos taken while you are wearing jeans or a winter ski suit! All depends on your own desire, preferences, and comfort!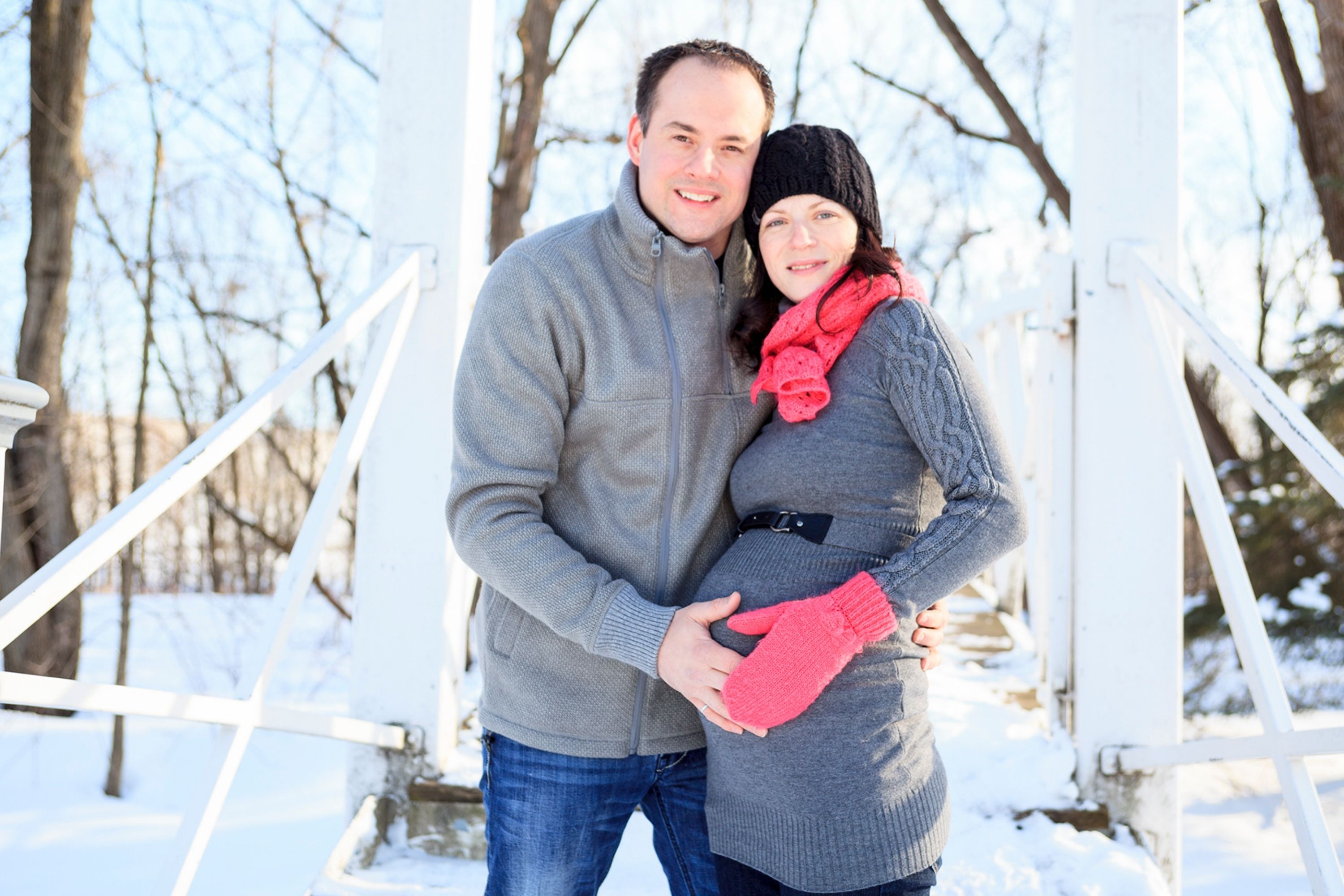 Do's And Don'ts Of Any Winter Photoshoot
It may just seem to be so easy to take a photoshoot in winter! Any photographer will tell you that working outside when there is snow all around is very difficult.
And everyone who has ever had a winter photoshoot will prove that it has its tricky sides that you'd better be aware of in advance.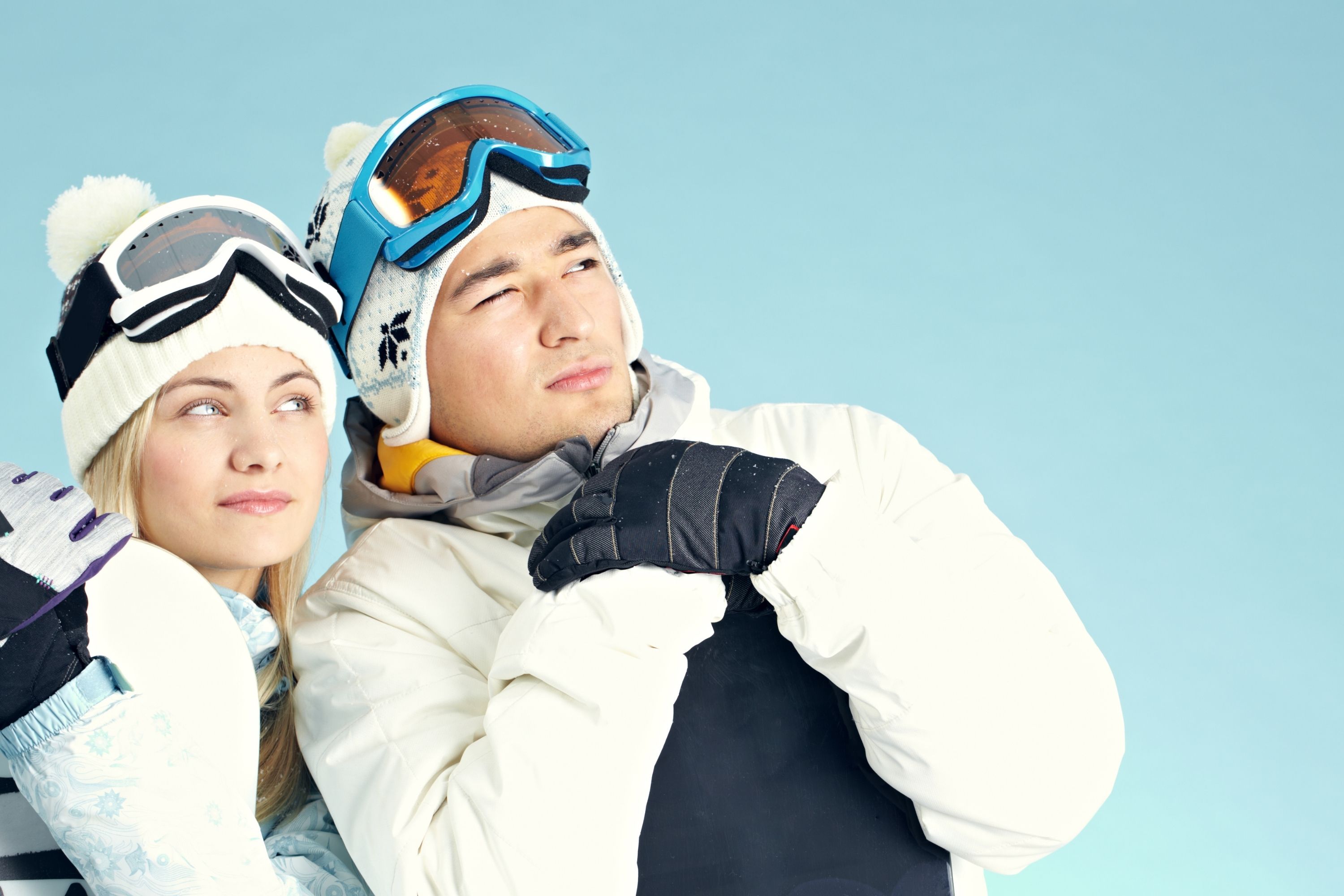 Say Yes to This When Preparing For Your Winter Photoshoot
To have your winter photos ideally taken (no matter what the theme of your photoshoot is), consider using the following tips:
Wear visible layers (coats, scarves, sweaters, etc.). They will add visual interest to the photo.
Remember using winter accessories! Mittens, hats, scarves, boot socks, faux fur wraps – your imagination may really run wild here!
Wear waterproof boots or shoes to protect your feet from getting wet when it's snowy.
Add bright colors! Any bright pops like a colored coat or a scarf, a purse or a backpack, knitted motley mittens and others will make your photos way more vivid!
With these simple tricks, your winter photos will look memorable and fun.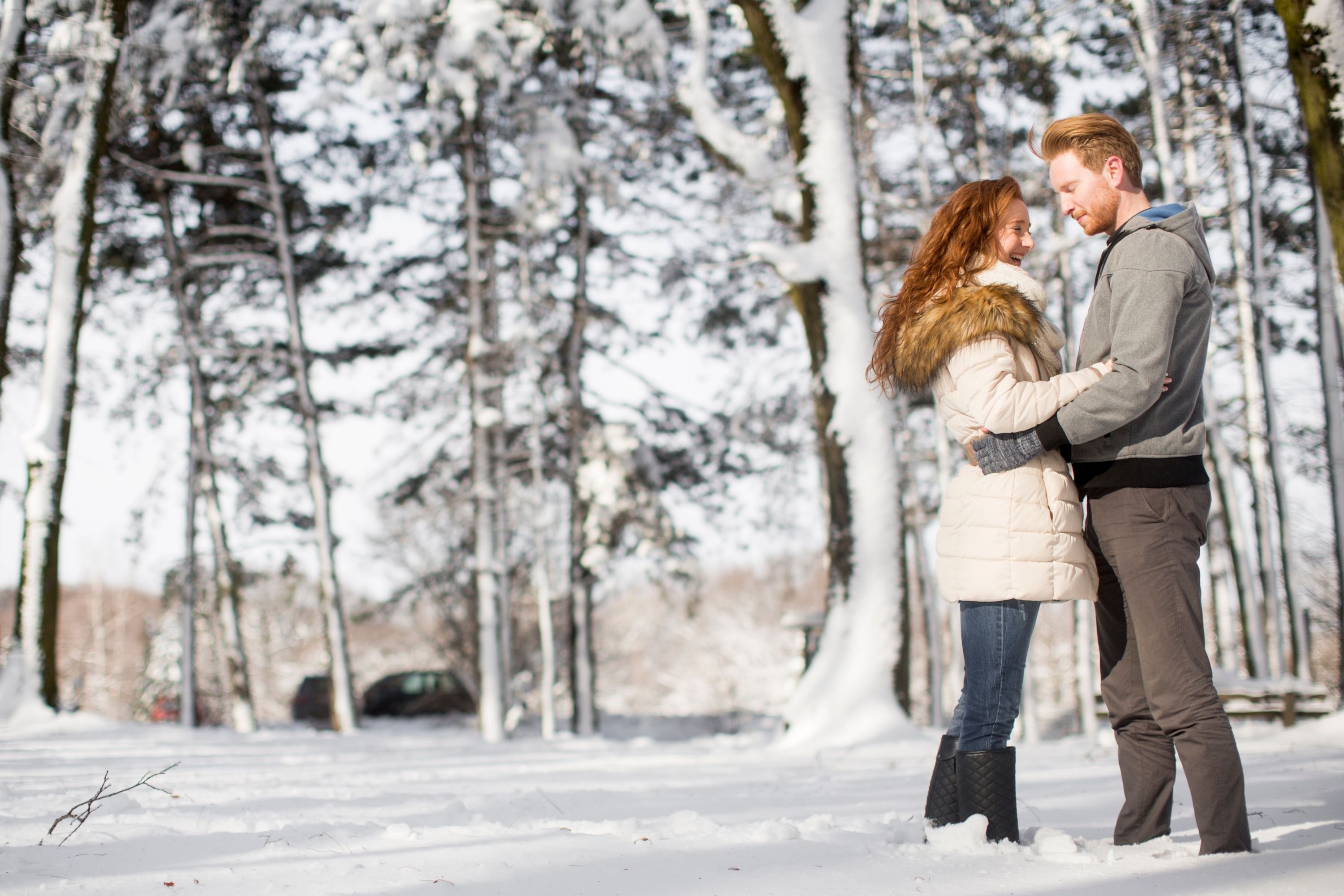 What to Avoid In Your Winter Photos
However, there are a few things that we'd recommend you avoid when going to have a winter photoshoot.
Outfits that show skin (you don't want to get frozen, do you?).
Too many heavy layers.
With just these two tips, you will easily avoid making your winter photos too "heavy" and weird-looking.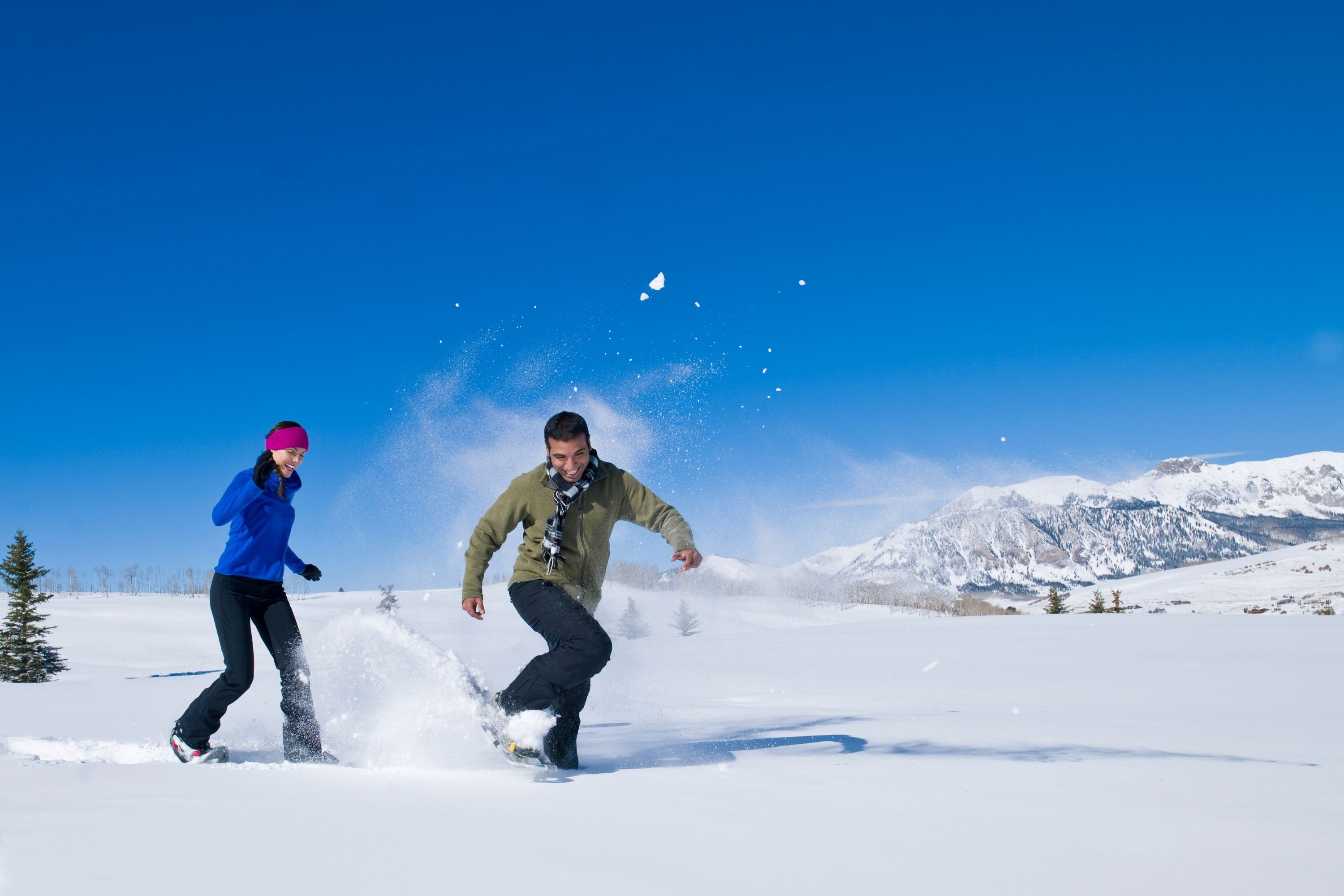 So, now you know everything to plan and create an ideal winter photoshoot! And don't forget to be creative and add your own "strokes" to the final picture you want to have. Sometimes, even the craziest ideas can make the whole thing work even better!
Frequently Asked Questions
⭐ What is the price of a winter photoshoot?
Usually it's from 25 to 250 dollars per hour.
⭐ How much time does a photoshoot take in general?
Usually it takes 1-2 hours.
⭐ How many photos should a photographer give after a wedding photoshoot?
Roughly 100 photos per hour of shooting.