Synthetic hair is a good substitute for natural human hair when it comes to wig making. Artificial locks are much cheaper and they look the same as natural hair in fact, however, there are certain nuances about their maintenance that you should be aware of.
One of such nuances is that artificial hair is prone to tangling much more than a natural human hair!
And if you have a wig or several, and you strive to keep it detangled and good-looking longer, you might be wondering how to keep a synthetic hair wig from tangling effectively at home.
In this article, we will give you a detailed answer to this question, but this is not all that you are going to learn today!
Also, we will tell you how to keep your synthetic mane from frizzing (which is another bothersome problem of all the wig owners!) and how to style your wig even if it is heat-resistant!
How to Keep a Synthetic Wig From Tangling?
If you ever had a synthetic wig, you know how awesome it can look on your head, and how difficult it can be sometimes to keep it in the same shiny and smooth condition after you take it off and especially while you are wearing it!
Since we wear synthetic clothes and clothes with high collars, as well as scarves and bonnets or hats, there are plenty of ways we can make our wig tangled.
And if you don't take proper care of it in time, your glossy-flossy wig will turn into a tangled mess instead of a silky and ideally smooth chevelure.
Fortunately, we know several simple and handy tricks that can be used in order to help your wig avoid being tangled.
But first, we are going to describe to you a simple procedure that will allow you to detangle your wig quickly and with minimal effort.
HOW TO ACTUALLY STOP SYNTHETIC WIGS TANGLING | NO PRODUCTS | MAKE YOUR WIG LAST 2+YEARS | AMAZON WIG
Prepare a "Bath" For Your Wig
Yep, this procedure will require water and some shampoo as well. So, the very first thing that you should do is to add the appropriate amount of a wig shampoo or any mild detergent to the basin with cool water.
Usually, adding one or two cups of detergent or shampoo is enough to get the desired result.
Once the bath is ready, delicately submerge your wig into the water and swish it slowly. Dunk it up and down as well – it will help the hairpiece to get saturated with most of the shampoo or detergent.
There is no need to rub or scrub the wig since if you do so, you will only make things much worse than they already are! Just let the piece soak in the water and then rinse it.
Dry the Wig
To dry your wig correctly and safely, start withholding it over the basin. It will allow the excess water to drain. Then, set your wig on a special wig form or styrofoam head and let it sit like this at room temperature until you can see and feel that it is totally dry.
You can even lay several towels around the head to catch the water drops. Also, a towel can be used for gently blotting the wig while it is drying. But remember: no rubbing or squeezing!
Comb Your Wig
To comb it, start with spraying your artificial mane with a generous coat of a wig sheen spray over it. This sheen contains silicone which means that the hairs of your wig will become much easier to comb through.
Once the wig is prepared, comb it with a wide-tooth comb if your wig is wavy or straight.
Always start from the bottom and keep moving up to the top. We recommend you move slowly to be able to tease all the tangles carefully without damaging or tearing the hairs out.
If your wig is curly, then you will need a wide-tooth comb instead. And again, remember to work on small sections at a time.
This is the basic routine that will help you to keep the tangles on a short leash and keep your wig good looking and smooth all the time no matter where and under what conditions you were wearing it. After all, your wig can get easily tangled even if you are wearing it in very windy weather!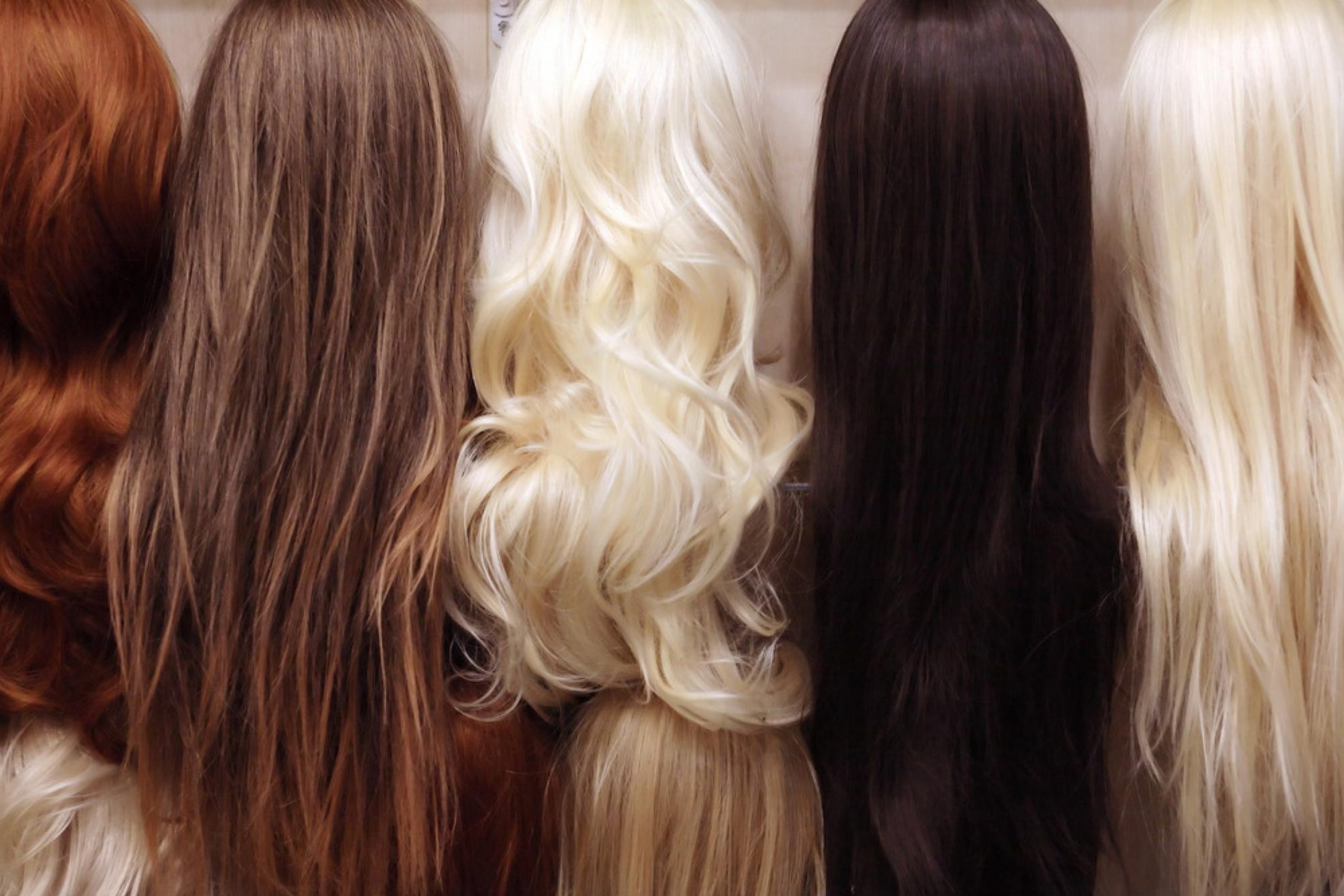 Extra Tips And Life Hacks For Detangling Your Synthetic Wig
All right, so now you know the basic sequence of actions that will help you to detangle your wig easily.
But this is not all that you should know! In addition, we would like to provide you with a few more suggestions that might help you keep your wig looking awesome.
These recommendations will help you to avoid the annoying tangles and keep the wig smooth longer.
Use Shampoo For Synthetic Wigs
This is the rule of thumb in fact: always wash your wig with a shampoo and apply conditioner that is designed for synthetic wigs specifically.
Dry Carefully
No rubbing is allowed! Like this, you will only make the tangles worse than they are.
Instead, blot the wig delicately after you let the water drip off it.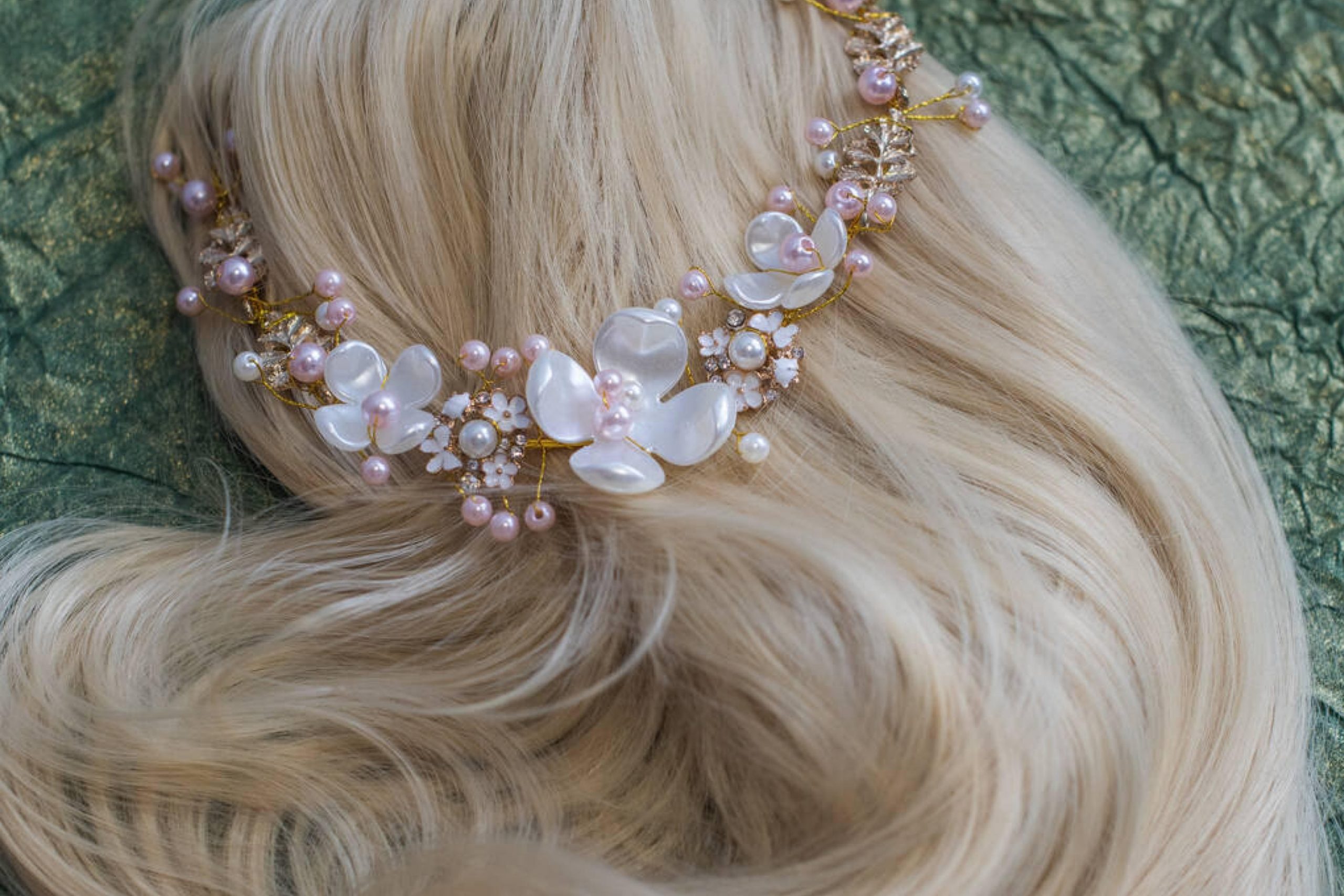 Mind Your Clothes
Sometimes, jackets with high collars or woolen sweaters can contribute greatly to creating tangles on our synthetic wigs.
To avoid that scenario, try to wear a silk or satin scarf over the collar of your jacket or a sweater.
This will help to keep tangles at bay.
Weather Also Matters
When wearing a wig, avoid direct sunlight and wind since they can lead to tangles.
In addition, never sleep in your wig! It is the fastest way to end up with unbearable tangles!
Use a Correct Brush
Yes, there are brushes and combs that are designed for wigs specifically. Did you know that? To comb your wig correctly, pulverize it with a leave-in conditioner and delicately comb it through.
Use a Detangling Spray
This spray allows to keep the wig's fibers soft and at the same time, it prevents tangles from appearing.
Since the product is supposed to be left in and does not require washing or rinsing, it's a very handy solution for dealing with tangled wigs.
Like that, you will be able to easily avoid the annoying tangles from even appearing in your wig!
Include these recommendations into your daily wig-care routine, and you can be sure that the hairpiece of yours will always be smooth and silky.
What to Do In Order to Keep a Synthetic Wig From Frizzing?
Frizziness is another problem that the owners of synthetic wigs face all over the world. It happens because the artificial fibers of the wig rub against your clothes (often also synthetic) which creates static electricity and thus frizzing. Physics, nothing more.
But how to deal with that, you may be wondering? First of all, make sure that you use appropriate wig products.
If you use regular styling products used for human hair on your wig, it may lead to the development of build up of dull fibers.
Then, don't pull or scrub roughly when brushing your wig! It might be tempting to treat it like your own natural hair, but the wig is not like it.
After washing, let your wig air dry by placing it on a special wig stand or styrofoam head. When not in use, cover the hairpiece with a satin scarf to prevent it from rubbing against the surface of other objects. Also, a satin scarf can help when you wear your wing on a sunny or windy day.
Finally, before and/or after the styling, remember to apply a wig spray. It will coat the fibers and help moisturize them and thus decrease the friction.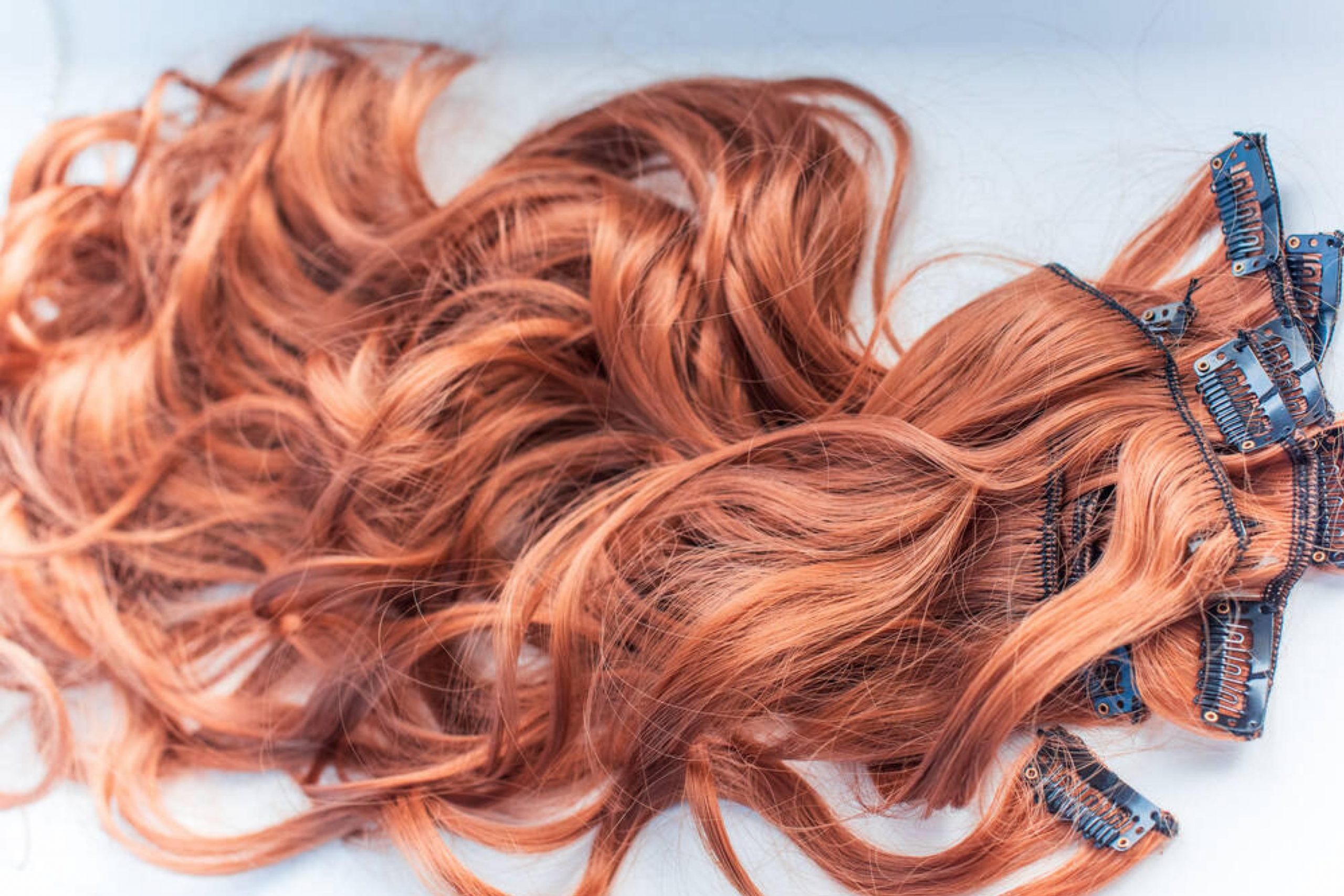 Related: How to Keep Synthetic Hair from Frizzing and Make It Look Cool
How to Style Your Synthetic Wig?
One of the best things about synthetic wigs is that they are pretty easy to style because they come pre-styled and can be worn with minimal style upkeep. These wigs always return to their original style after washing and air-drying.
For detangling and minor style adjustments, use a Styrofoam or canvas wig head to stabilize the wig while working with it.
Straight-style wigs can be combed and brushed using the right tools and products. Brush your synthetic wig with a loop brush to prevent the stretching of hair fibers and shedding. Lightly mist the wig with a wig spray to add moisture, revitalize fibers, and reduce frizz.
After spraying, you can use your fingers to create a tousled style.
Wigs with tight curls should not be brushed as brushing can ruin the curls. Curly wigs should be finger-detangled to remove tangles and knots. Keep in mind that using a wig hairspray can help prevent friction and maintain the style.
How to Style a Wig If It Is Heat-Resistant
Nowadays, some brands of synthetic wigs are made to withstand the low to moderate heat of styling devices. But still, before you decide to style your artificial mane, make sure to check the label on the package for instructions.
Synthetic wigs labeled as "heat resistant" can be heat styled, but only by setting a safe range of temperatures on your styling device!
The temperature you should aim for is usually between 180 to 250 degrees Fahrenheit. The proper temperature settings can create curls without causing permanent damage to the fibers.
Related: Can You Flat Iron Synthetic Hair?
Can My Synthetic Wig Be Curled?
This is quite a common question in fact. The answer is yes, it can, but you should follow certain precautions.
As you definitely know, a standard synthetic wig will easily melt if you use hot tools to curl it.
This is why, if your wig is not heat resistant, you need plastic or foam rollers to create curls.
Then, the sequence of actions will be the following:
Slightly mist your wig with cool water before using rollers.
Comb the section of the hair to ensure that it is tangle-free.
Spray the section you're working on with a wig hairspray before curling.
Wrap the end of the wig hair around the roller and roll each section, starting from the ends towards the base of the wig.
Use hair clips to secure the rollers in place.
Once the wig is completely dry, unravel the rollers and apply a wig spray.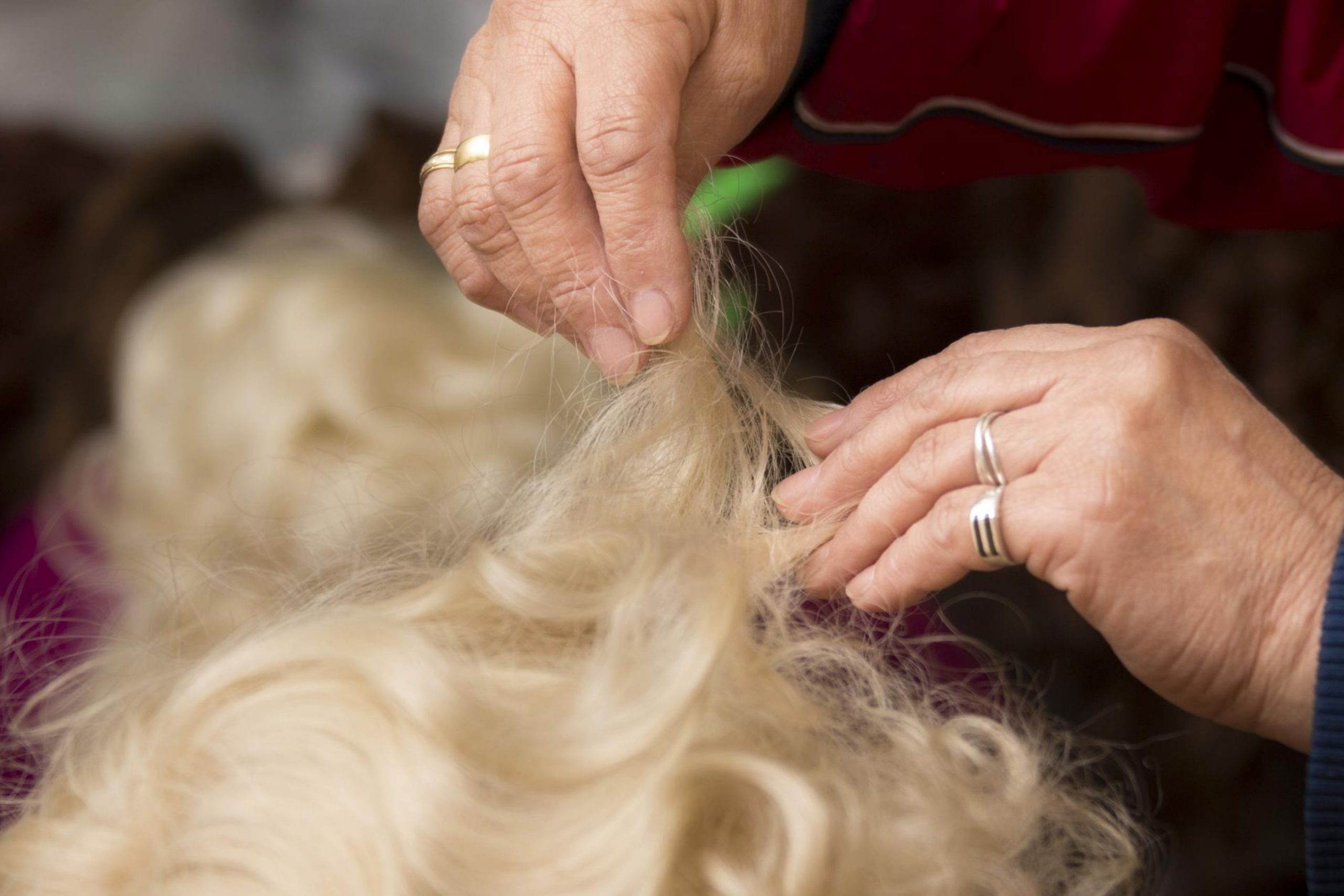 Storage Tips For Synthetic Wigs
Finally, if you don't use wigs frequently enough, you might want to know how to store them properly to avoid tangles and other nasty effects that may appear if we keep our artificial hair wrong.
To store your wig correctly, you need to make sure it undergoes several stages.
Get the Wig ready For Storage
You can't just shove the hairpiece to the shelf until the next use! Your wig must be properly prepared for storage which includes washing in particular. The very first step in storing any wig is making sure it is properly cleansed and conditioned.
Cleansing your wig regularly is basically the key to keeping it looking as fresh as possible.
This is why make sure that every week or two (and especially before storing it) you use a gentle, wig-safe shampoo for synthetic hair to remove any product buildup or oil.
Make Sure the Wig Is Absolutely Dry
Your wig needs to be absolutely dry throughout before you store it. Storing a wig that is still even a little bit wet (or even slightly damp) can lead to mold and mildew! So please don't do it! This is hardly what you would like to have on your head next time!
Also, please keep in mind that synthetic wigs should be completely air-dried to prevent any damage.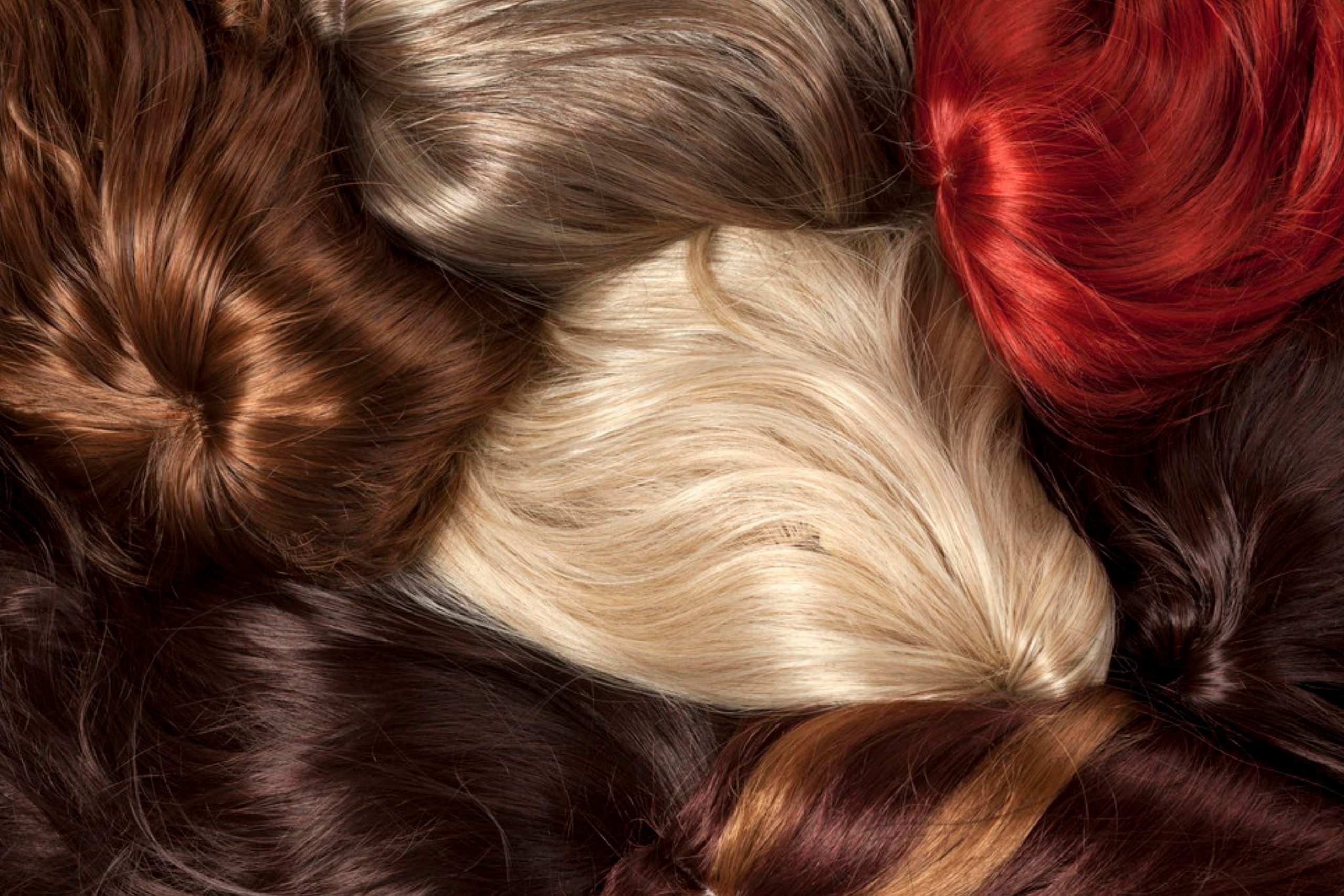 Store It Right!
Your synthetic wig must be stored on a wig head being kept in a satin bag.
The head will help maintain the shape and style of your wig in between wears, whilst the satin bag will help keep your wig soft and hydrated, but it will also prevent static and tangles in the long run.
In case you don't have enough space for a wig head, you can choose an alternative storage place and keep your wig in a shoe box!
Just make sure the item is washed and combed, and lay it flat in a clean box. In fact, any storage box will do for this purpose, just make sure it is clean.
So, this was all that we wanted to share with you today about the wig storage and maintenance. With these tips and life hacks, your wigs will surely remain glossy and smooth longer.
Frequently Asked Questions
⭐What's the best way to care for a wig?
Brush it gently, wash with a special shampoo for wigs, and air-dry.
⭐How long should a wig be kept on?
Take a break after 6 weeks.
⭐Shall I wash a new wig before wearing it?