Being beautiful is not an easy task for ladies! Hairstyles, makeup, manicures – all cost money and take time.
And of course, let's not forget about such a popular and necessary procedure as pedicure.
Keeping your toenails good looking and maintained is the same important as keeping your fingernails in a proper condition.
However, when it comes to pedicures, many women start wondering how often this procedure should be done ideally. Is once a month enough? Or is it better to visit a salon more often or more seldom?
In this article, we will do our best in order to provide you with all the answers you might need and look for!
You will not only learn how often a pedicure should be done. In addition, we will try to find out whether or not pedicures are worth the time and money we spend on them.
And of course, we will tell you what to expect at all when you decide to get a pedicure procedure done. This is going to be especially useful for those who are going to do it for the first time in a salon!
How Often Should You Get a Pedicure Done?
This is the major question that bothers women when they decide to book an appointment at a salon and get a pedicure done. How much time is it best to wait between pedicures? In a few words, you should not wait too long between pedicures.
The general rule of thumb in this case is that you should visit your salon every two weeks for your pedicure session.
However, this is just a general time frame. In fact, the amount of time you should wait between pedicures may depend on various factors.
The first thing that will depend on how frequently you need to get a pedicure done, is the type of pedicure that you would like to have.
For example, if you want just a basic pedicure, it can be as long as four weeks before you need to get it redone. This is if you are lucky and your toe nails don't grow too fast.
However, if you are going for a gel pedicure, visiting your salon every two weeks is the best time to get your pedicure done again.
In comparison, once you get a paraffin pedicure done, you don't need to go for the same pedicure procedure very soon.
Maybe, after a couple of weeks, and only in order to refresh it and have a normal pedicure again.
But unlike gel pedicure, for example, there is no need to go for a paraffin pedicure procedure every two weeks!
So if you decide to get a pedicure done in a salon, define what type of this procedure you want (a gel pedicure or a paraffin pedicure, etc.). Like that, you will know more or less exactly how soon you will need to revisit your nail master to have your pedicure redone and refreshed.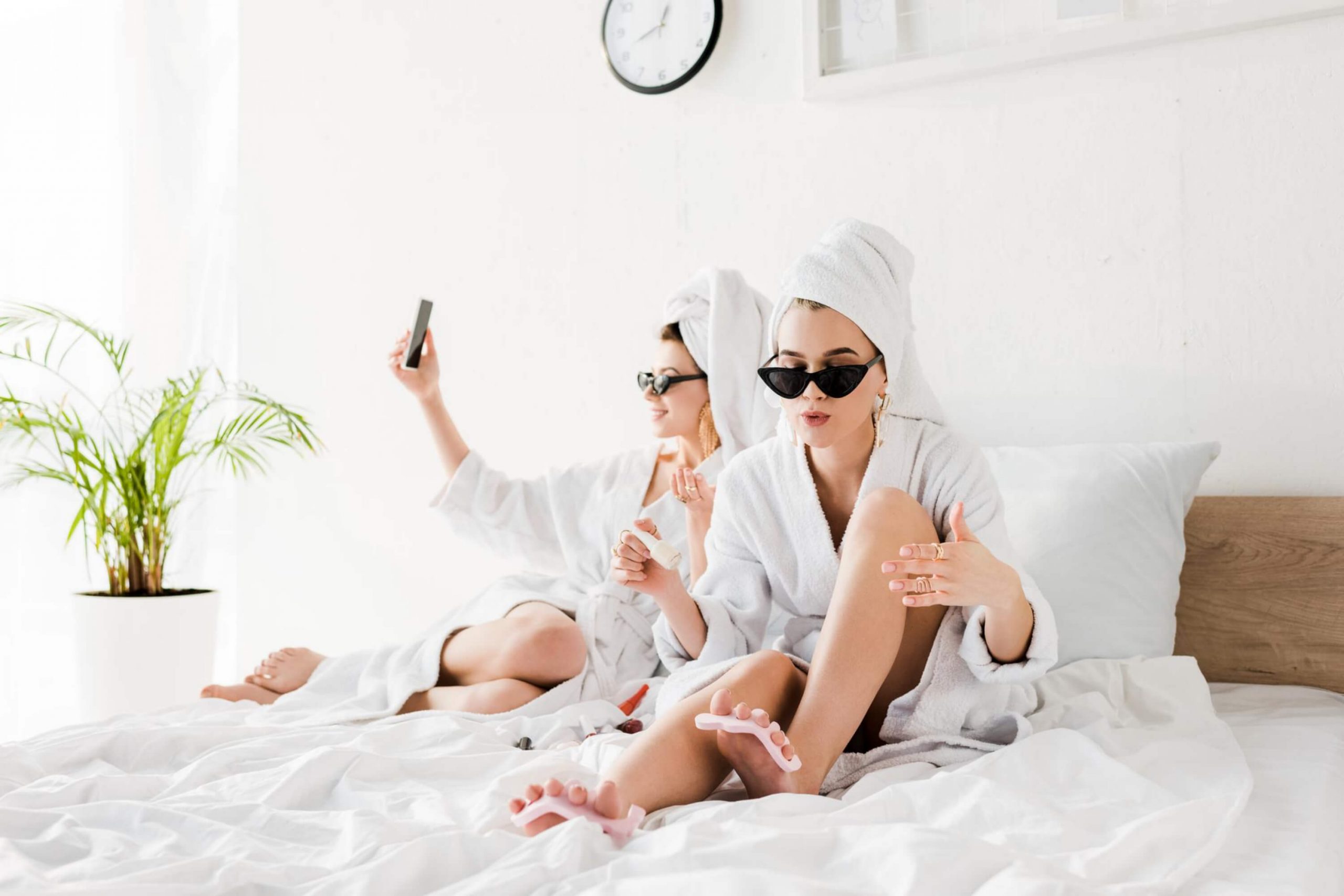 How Often Shall I Get a Pedicure Done to Prevent Ingrown toenails?
Many people are going for pedicures in order to avoid ingrown toenails. If you had it even once, you know very well that this is a really painful condition. Fortunately, it can be treated if you are taking care of your feet.
This is why going for regular pedicures is the best way to prevent this scenario.
However, if you wonder how often you should get a pedicure done in order to avoid ingrown toenails, most people will say that once in a month or once in two months is maybe fine.
However, this isn't the correct answer!
You hardly want to wait until you start to have an ingrown toenail before you are going to go for a pedicure!
This is why it is recommended that you are going to a salon every two weeks to prevent ingrown toenails from developing in the first place.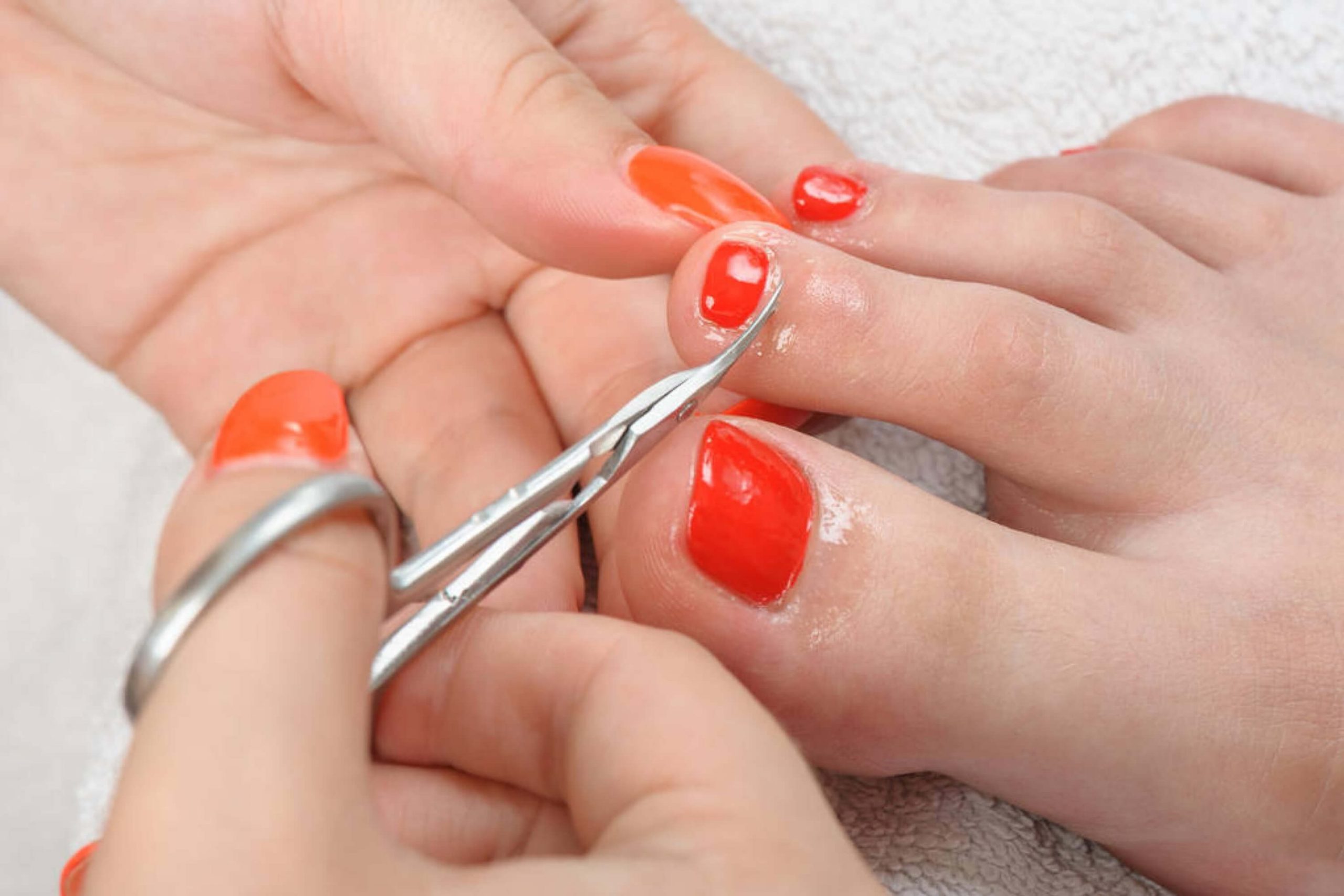 How Often Should You Get a Pedicure In Winter?
Most of us won't bother about getting a pedicure done in winter. What for, you may ask, if we still wear boots all the time?!
However, even in winter, a monthly pedicure is a must just to maintain your toenails and keep them in a good state.
In addition, getting regular pedicures done in winter will allow you to spot the nail illnesses or infections if they appear.
In winter, it is much harder to notice them since our feet are always hidden in footwear or warm socks.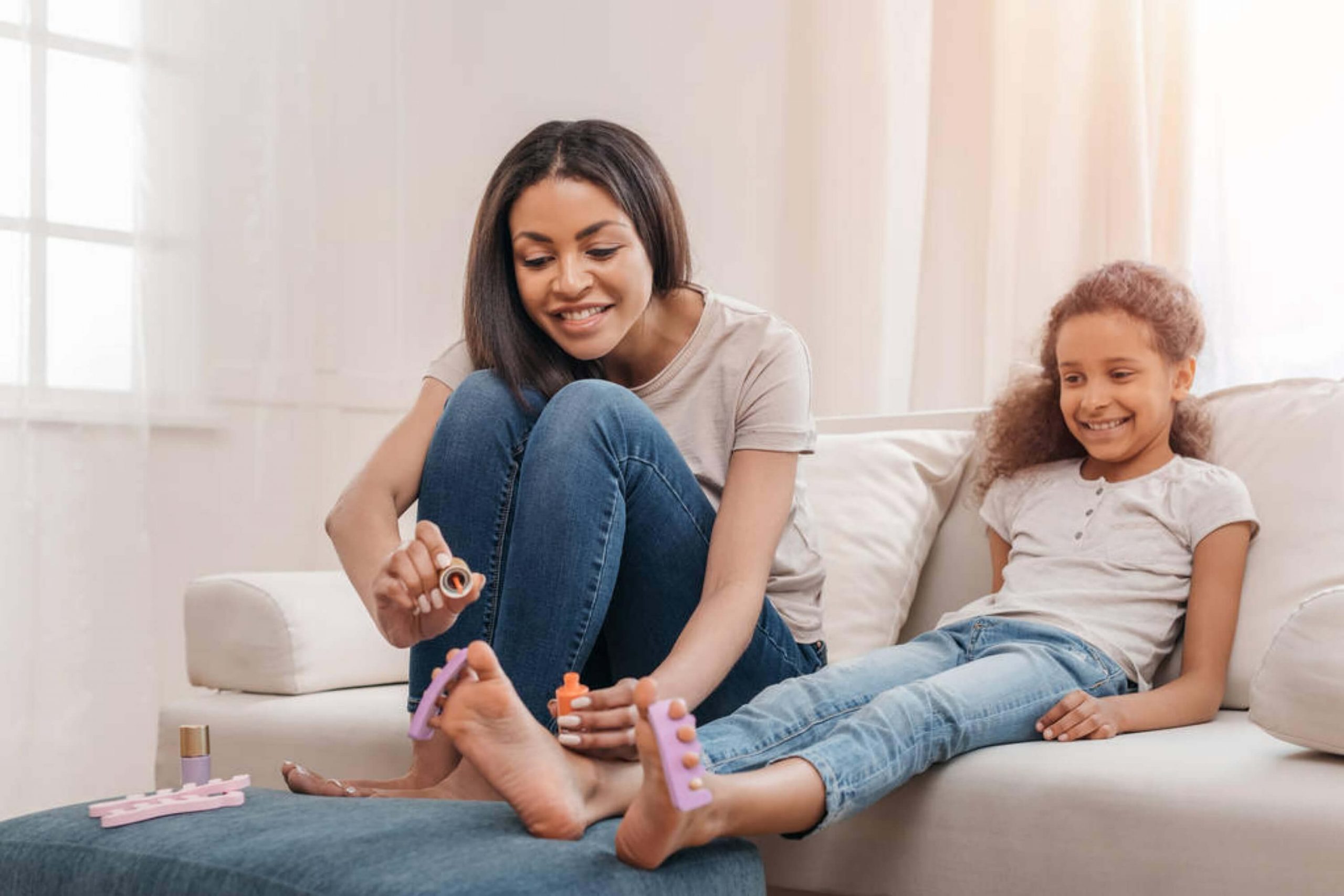 How Often Should You Get a Pedicure In the Summer?
In summer, the frequency of your pedicure sessions will depend on what footwear you prefer.
If you are a sandal person and you like wearing open toe footwear, you should consider visiting your nail master once every four to five weeks to upkeep your nails and keep them in a good state.
But also, it may depend on how fast your nails are growing.
So take all the nuances into consideration and ask your nail master about the optimal schedule for you.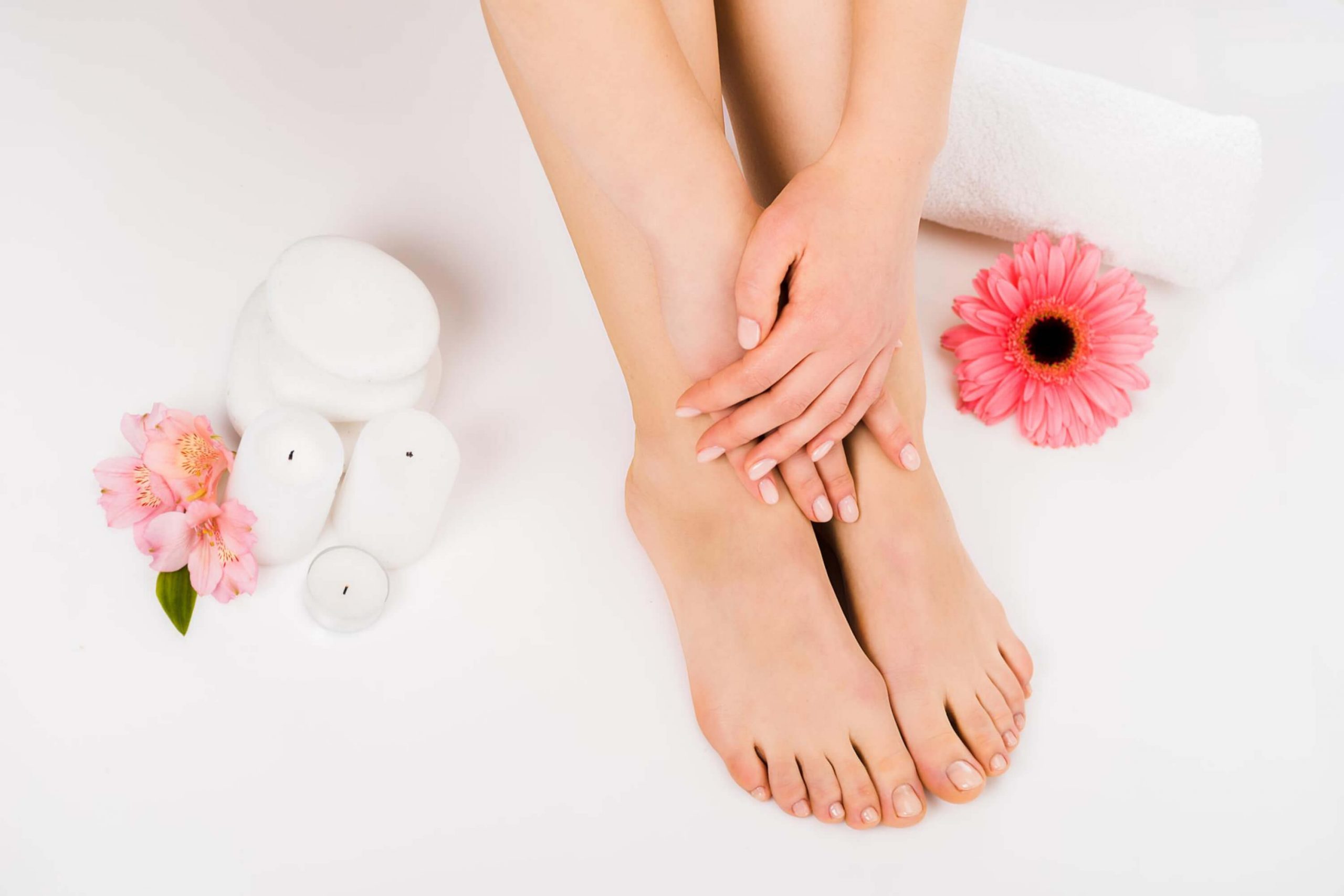 How Long Will My Pedicure Last?
Knowing how much time a pedicure procedure will take is important, at least in order to know what amount of time you should leave for it, especially if you have a tight schedule!
If you do pedicures more or less frequently, you know that some pedicure types need to be redone in just a couple of days.
For example, the nail polish might not last as long as you expected, and thus you need to get it redone.
How long is a pedicure supposed to last? Well, there is no universal answer in fact. Some salons that are using high-quality products and equipment can let you come back in four weeks for a redo.
But in any case, the time frame depends on the type of pedicure that you went for.
However, most of the time a regular pedicure can last from two to three days.
So if your pedicure doesn't last for even a week, we are sad to inform you that you didn't go to the best place for your pedicure session.
It is also a great idea to do more research about the type of pedicure that you are going to get.
There, you will get a much better answer about how long a pedicure is supposed to last.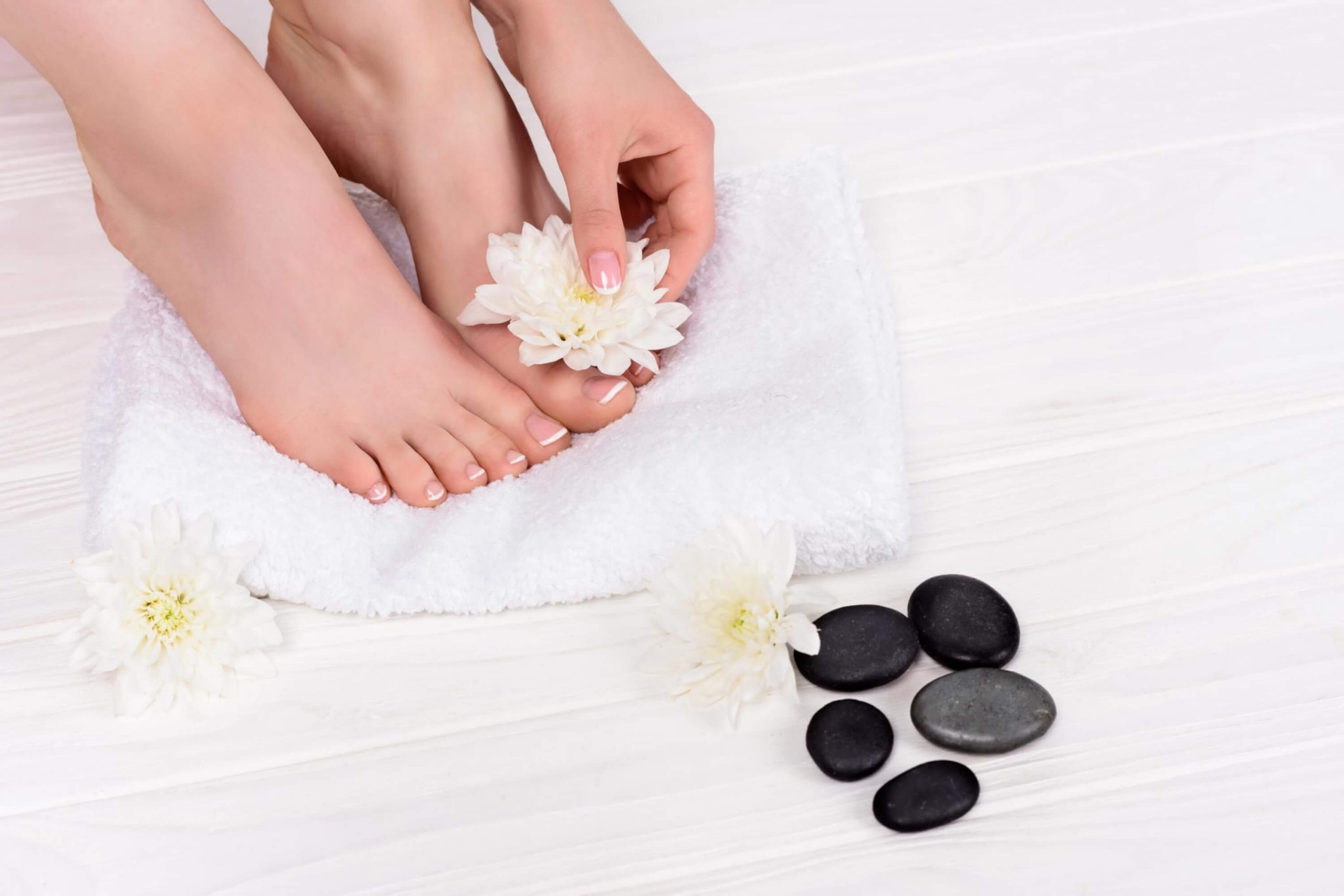 Are Pedicures Worth It?
That is a good question! Quite many women still do pedicures at home themselves since they don't see any point in booking an appointment in a salon and paying money for having the pedicure procedure done.
Another point of concern is that, since we always have footwear on our feet most times of the year, that footwear does not allow people to see that we have had a pedicure done! Then what is the point in doing it?
But maybe, there is nothing bad about having a pedicure done in a salon? Let's try to figure this out!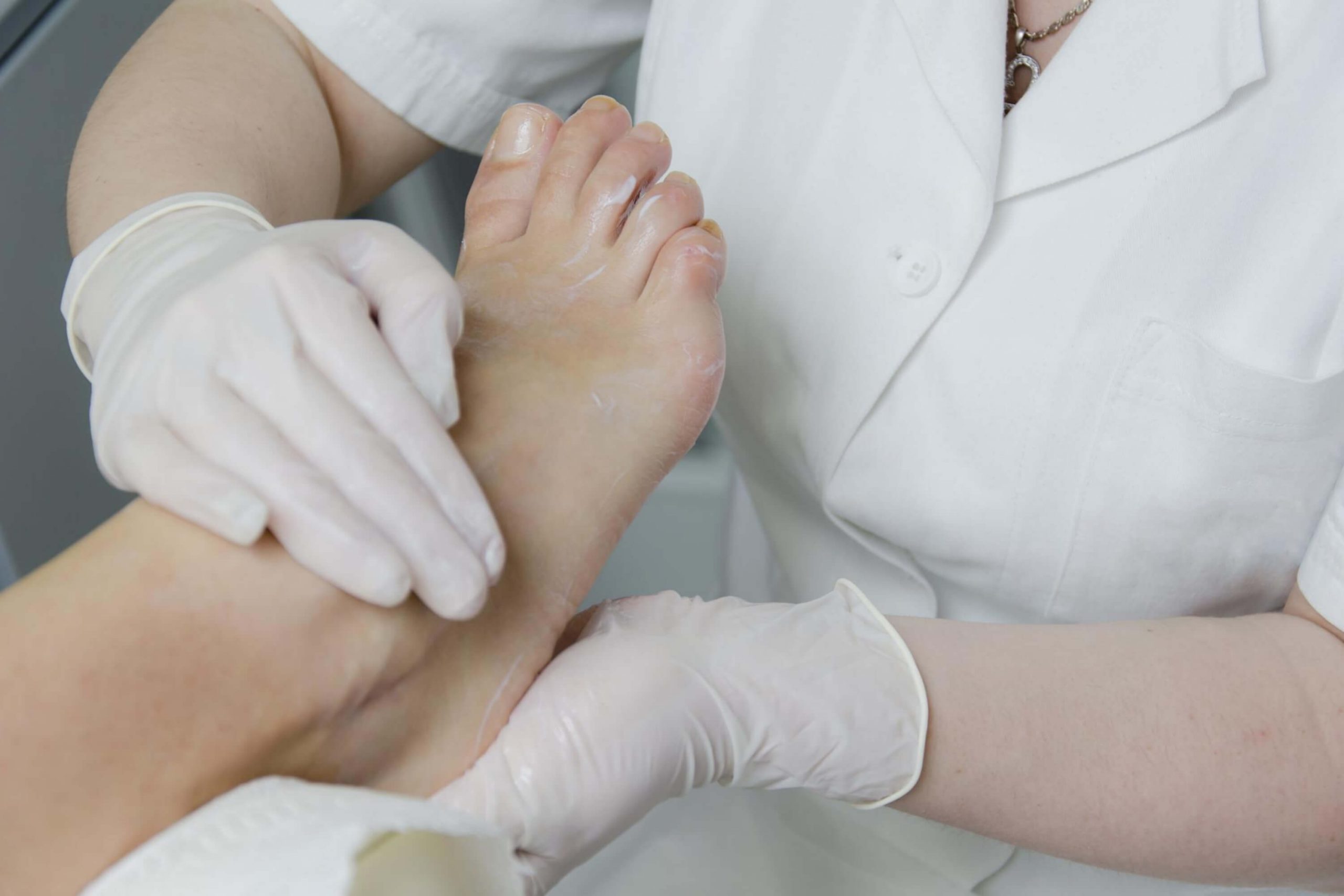 Pedicures Help You Detect Nail Problems
First of all, when you are getting a pedicure done in a salon, your nail master is able to tell if there is anything wrong with your nails.
So if you happen to have any health problems that you didn't detect yet, you will be told about them in a salon.
Foot and nail infections, for example, are something that many people are struggling with for years! And with regular pedicures, any foot problems will be detected early. Like this, you will be able to treat them before the issue becomes more serious.
You definitely know that there are many illnesses that can be detected by simply looking at your feet.
So in a salon, they will be able to treat ingrown toenails a lot easier, for example, and it will be easier to avoid this painful problem again in future.
So with regular pedicures, your toenails will look great all year round!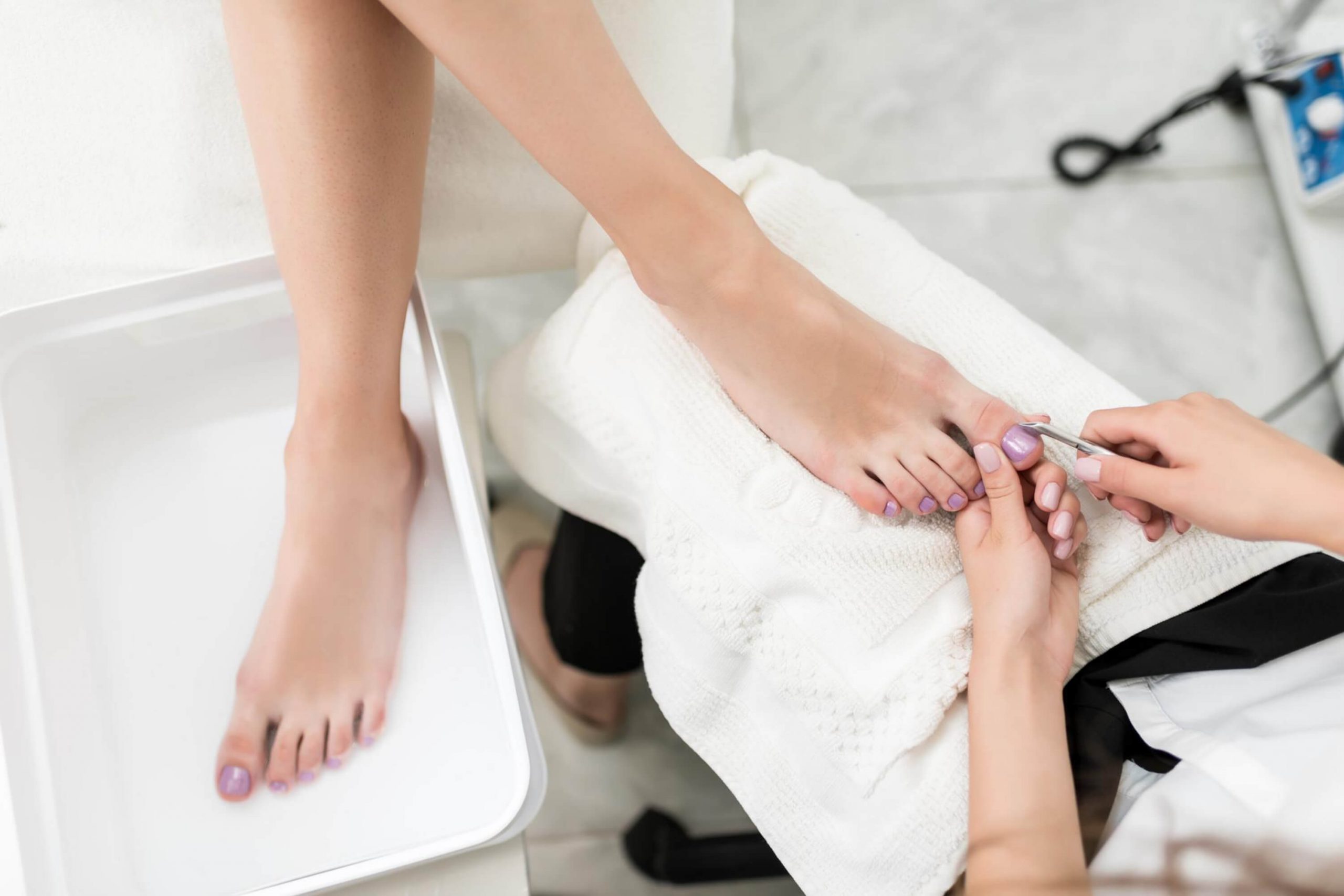 Pedicure Is a Great Way Of Relaxation
There is another reason to get a pedicure done in a salon. Did you know that, when you are getting a full pedicure including your feet and toenail care, the whole body of yours gets relaxed?
There are many points underneath your feet that will assist in relaxing you.
So while having a pedicure done in a salon by a professional nail master, you will be able to destress a little bit which is great considering how busy and stressful our lives are!
So if you are still not sure whether or not you should visit a salon to get a pedicure done, we would recommend you at least give it a try.
You will most likely enjoy the procedure and want to repeat it again later!
What Should I Expect When I Get a Pedicure?
If you have never done a pedicure in a salon, you might be wondering what to expect from this procedure at all.
And it makes sense since, when you know for sure what you will be going through, you will better understand what a nail master is doing to your feet and be relaxed, enjoying the procedure.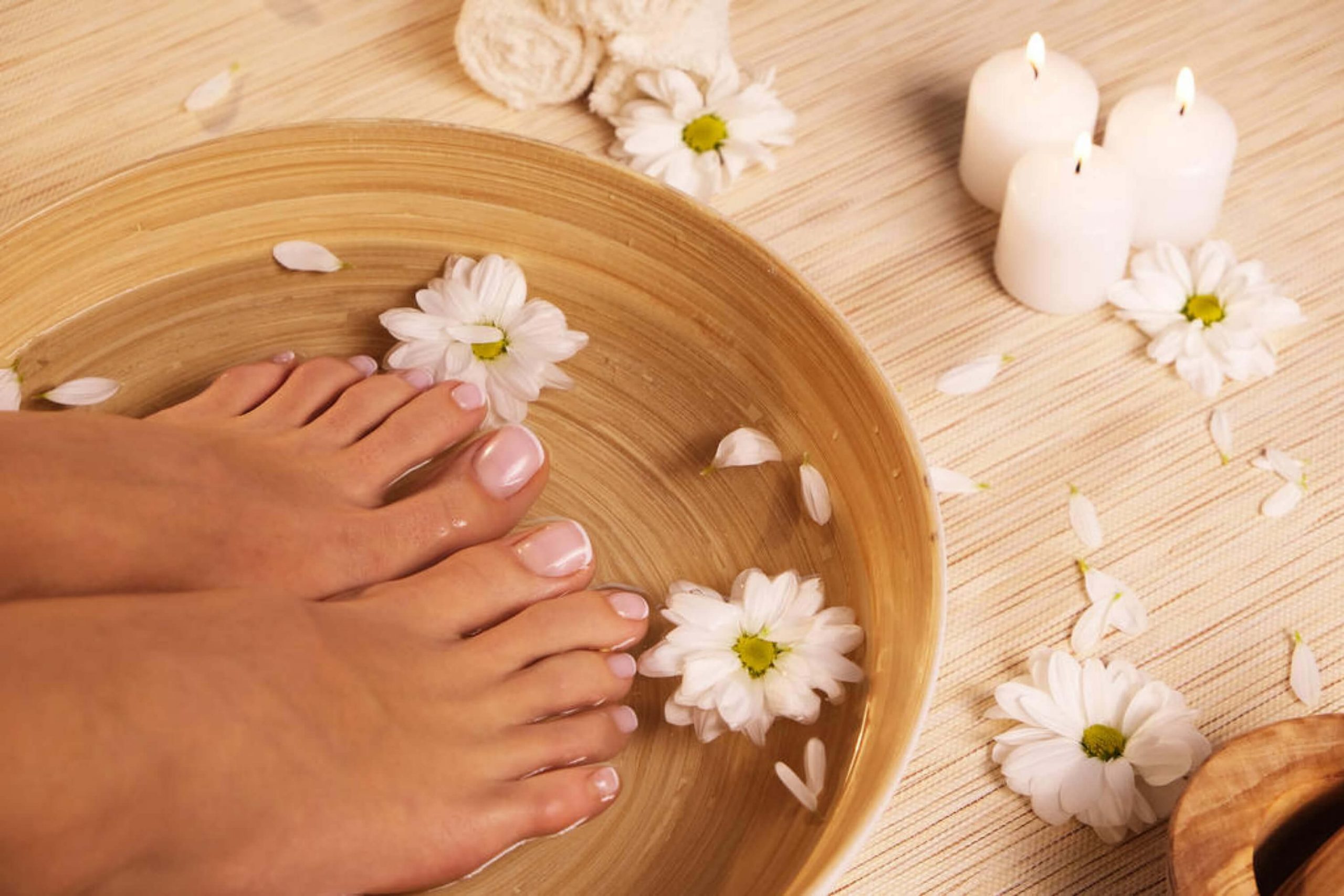 Before the Procedure Begins
First of all, you are going to take off your shoes and socks after you come to your nail master. Then your feet will be soaked in a mixture of water, soap, and essential oils in a foot tub.
While this is going on, you might be lucky enough to sit in a massage chair and relax completely.
But since not all salons offer such an opportunity, you can read a magazine or catch up on social media, for example.
The Pedicure Session
After soaking your feet in essential oils and water, they will be massaged, and your nail master will get rid of all the excess skin.
Your toenails will be cut and a layer of nail polish will be put on them. This is what is going to happen with a normal pedicure.
However, since every type of pedicure has a different procedure, you should double check and ask, what exactly you should expect from the procedure that you want.
Anyway, the beginning of any pedicure type is the same: they start with a soak and some relaxation.
You might even get some massage oil massaged on your feet if you have really tired feet that need some care.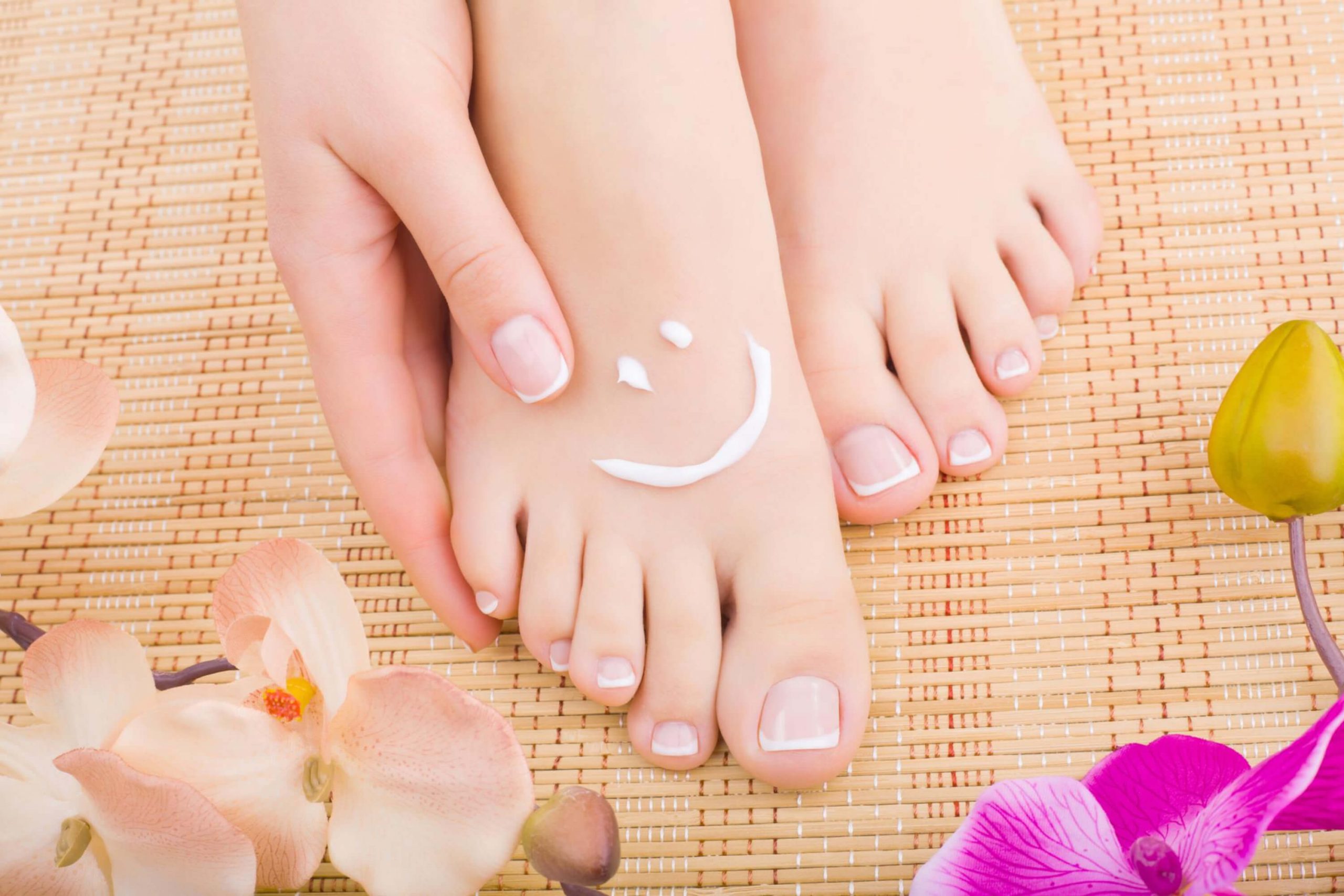 How to Get Ready For a Pedicure?
Like any procedure, a pedicure session requires certain rules to be followed.
If you get yourself and your feet ready for the upcoming procedure correctly, you can be sure that everything will be fine and you won't have any unpleasant feelings, for example.
So what exactly should you pay attention to?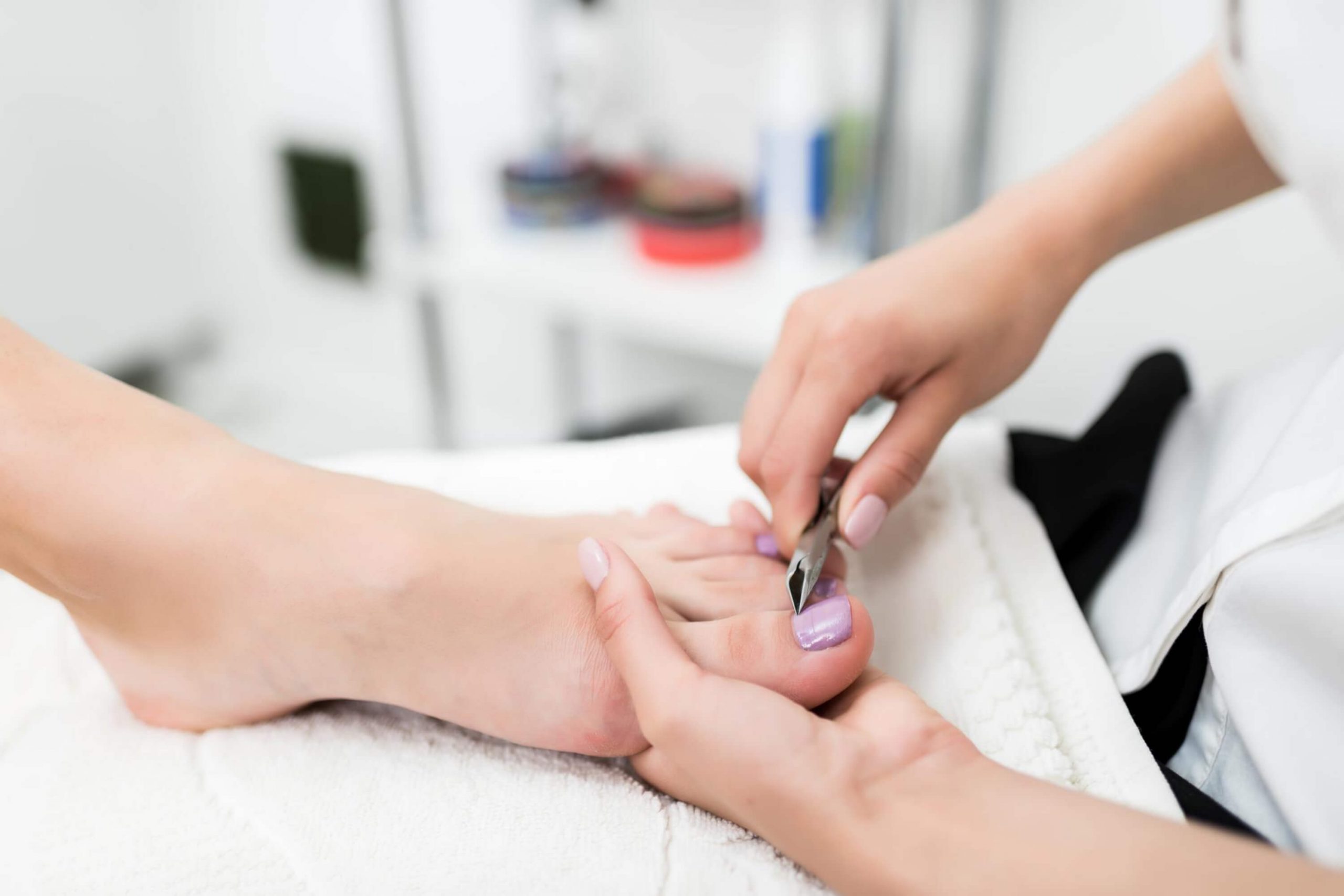 Don't Shave Your Legs
No, we don't mean you must stop shaving at all! But you should not do this two days before your pedicure appointment. Why is that?
See, the small after-shave cuts on your legs that you even might not see may cause infections if you are going for your pedicure.
Don't Do Anything to Your Nails
If your toenails are not in their best condition, you might be tempted to conceal it somehow.
For example, if you have discolored toenails. But hey, don't try to cover it up! This is exactly what you are going to the salon for! To have all that fixed.
They have the right equipment to resolve this problem there.
You should also not try to cut through an ingrown toenail (if this is what you are going to have fixed in a salon).
They will be able to assist, you might just make things worse if you intrude! They are used to ingrowing toenails, so don't worry about it.
Relax
Again, if your toenails are not in the best state, you might feel embarrassed or confused about what your nails master will think when seeing them.
However, there is no need to worry what the person doing the pedicure is going to think about your feet!
They are doing this for a living. And definitely, they have seen many feet before. And for sure, some of those feet have been much uglier than your feet! With a lot more problems.
When you are relaxed and you take everything for granted, your pedicure session will be pleasant and helpful.
It is way better than sitting in a chair worrying about what other people think about your feet!
So, now you know everything about pedicures! You learned how often it's best to get it done, how much time to wait between the procedures, and even found out why pedicures can be helpful. With all that, you just can't keep avoiding this procedure more!
Frequently Asked Questions
⭐How often shall I get a gel pedicure?
In general, every two weeks is enough for keeping your toenails in an ideal state.
⭐Are men getting pedicures?
Most men will say that there's no way that they will go for a pedicure. But in fact they do get pedicures since men also need this procedure.
⭐What's the average price for a pedicure?
On average, the basic pedicure might cost you from 35 to 45 dollars depending on a salon and the tools and products they use.