TopGolf is a great place for having fun alone, with your family members, or with your friends.
This can even be a good option for inviting your girlfriend for a date! However, those who are visiting for the first time, often have the same question in their minds: is there any specific dress code that must be followed when visiting TopGolf?
Well, in fact, there is no such dress code, to be honest.
However, it is always good to know in advance what type of clothes is the best and the most optimal for you as a TopGolf guest! Like this, you will be able to pick the outfit that will make you feel both comfortable and good looking.
So today we will tell you in detail what to wear at Top Golf if you are a man, and if you are a woman.
Also, we will share a few tips on what clothes will be the most appropriate for wearing them in fall and in winter if you are visiting TopGolf.
Finally, you will even find out what outfit to wear if you are going on a date to TopGolf!
So stay with us, it's going to be interesting today!
What Do You Wear to TopGolf?
In general, there is no specific dress code that one must follow when visiting Top Golf.
The only rule of thumb that you have to follow is that the clothes you are wearing are comfortable for you. Also, it is important that you look well in your outfits so that you can perform well while being there.
Taking these two nuances into account, we are going to discuss what clothes will be better than others for both men and women when visiting TopGolf.
Also, we will try to figure out whether your outfit needs to be different in winter and in fall. And finally, we are going to try and figure out what footwear should be considered the most comfortable and suitable for wearing at TopGolf.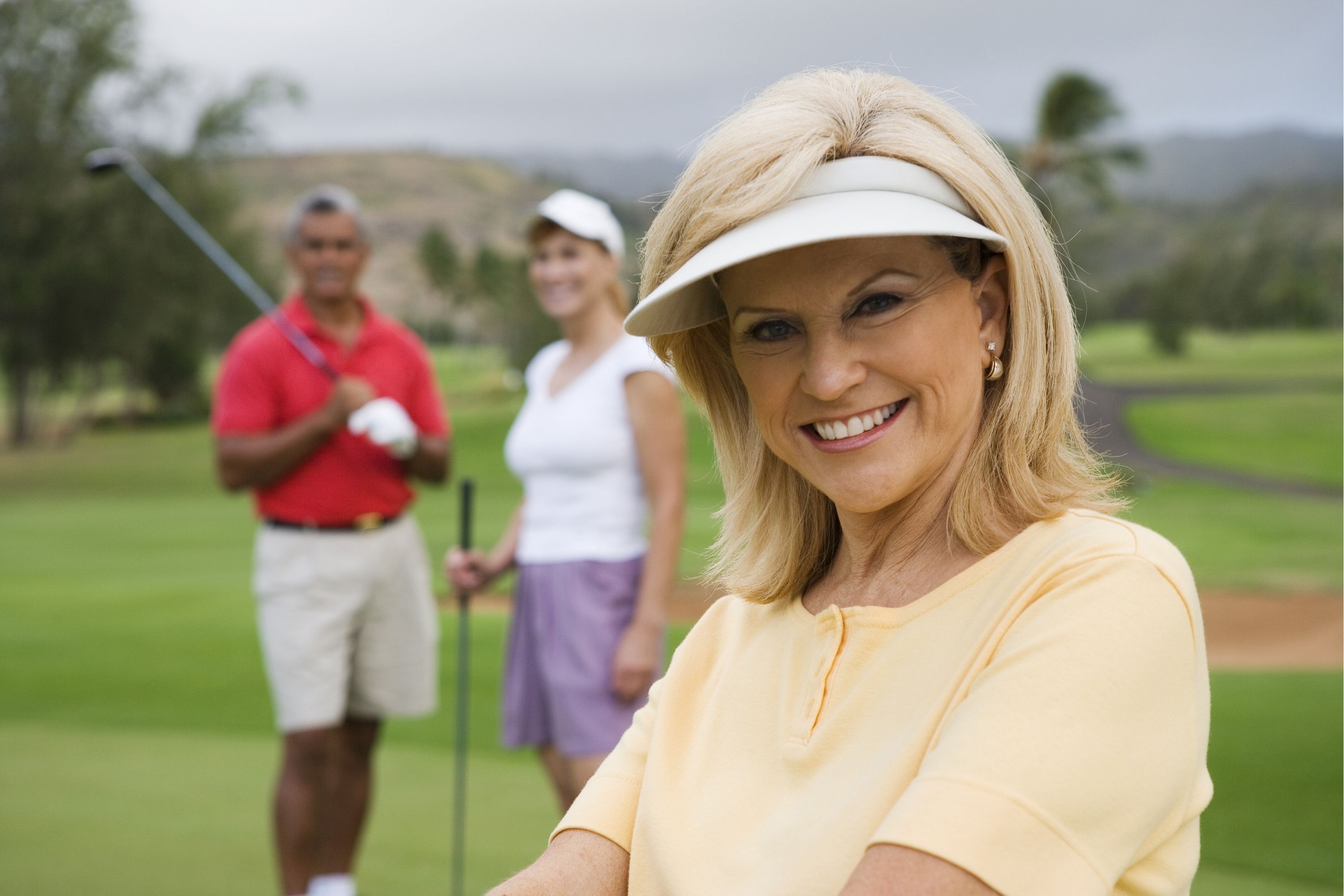 What to Wear to TopGolf If You Are a Woman?
Ladies often have more trouble with choosing their outfits even if they simply go to the gym!
Naturally, if you want to not only feel comfy but also you want to look great, you might need some help with choosing an appropriate outfit for visiting TopGolf!
Basically, the major rule you need to follow is that your clothes must be comfortable. When wearing it, you must be able to move freely, and also, your clothes must be long enough so that you can always bend when it is necessary.
In comparison to men, ladies have way more options of proper clothes they can wear to TopGolf. T-shirts, skirts, shirts, jeans, shorts, tops and leggings, and even a nice dress like – this is the approximate list of items that a woman can wear to TopGolf!
If you are ok with that, you can even add a small piece of jewelry to highlight your outfit. However, avoid wearing massive pieces, such as brooches, necklaces, long hanging earrings, massive bracelets, etc. All heavy items will make you feel "weighed down"!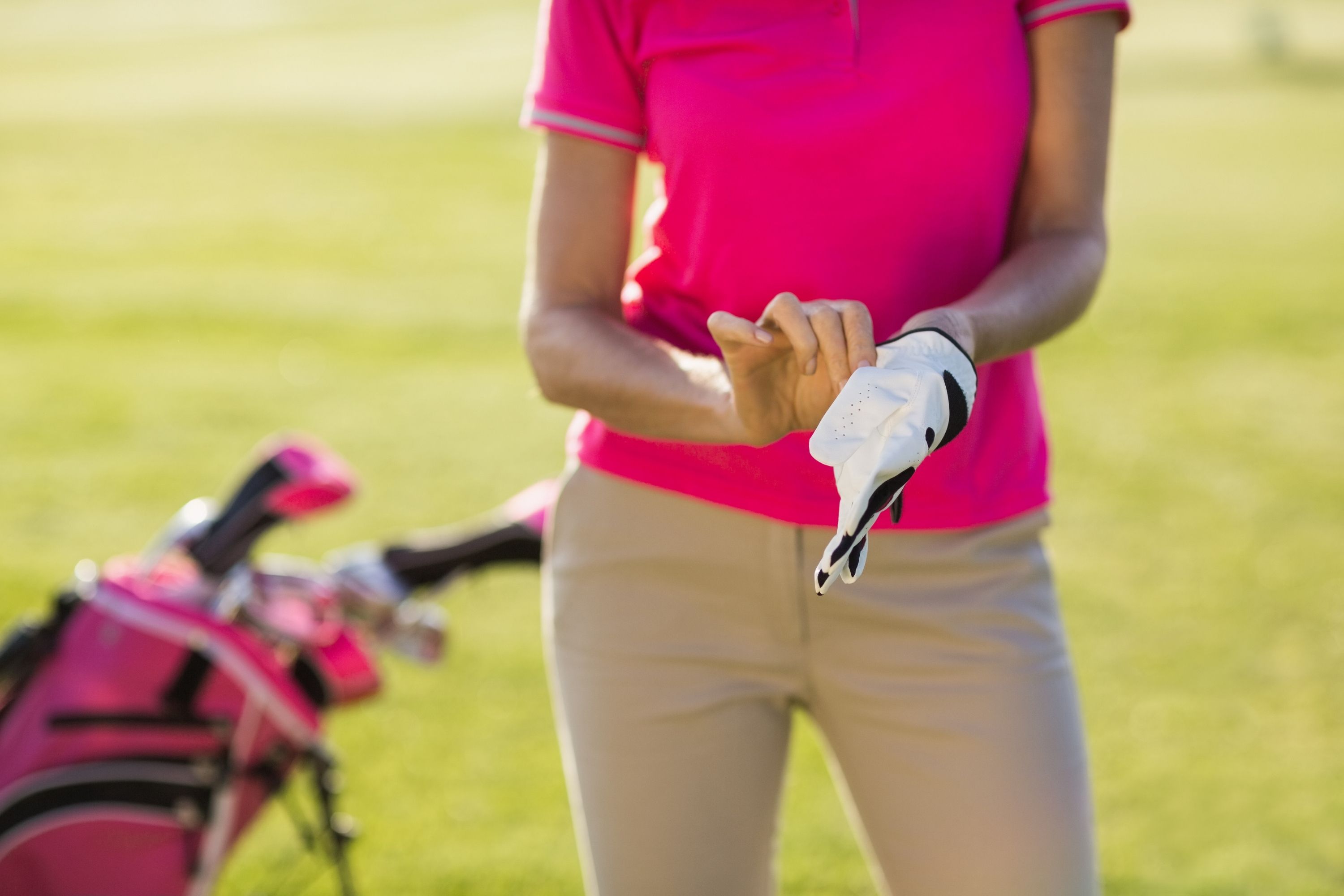 What Do Men Wear to TopGolf?
Of course, in comparison to ladies, men have way less options for dressing themselves to go to TopGolf. However, even you guys can look awesome with just a pair of trousers and a shirt!
Of course, this is not a complete list of clothes that you can put on when going to visit TopGolf.
And even if male wardrobe is less varied, you guys can still find proper clothes to put on and look stylish, and feel comfortable in them.
Trousers and shorts, t-shirts and long-sleeved shirts, all these options will fit TopGold perfectly. The only thing that men should keep in mind when picking up clothes is that their outfit must be loose enough to let them move freely.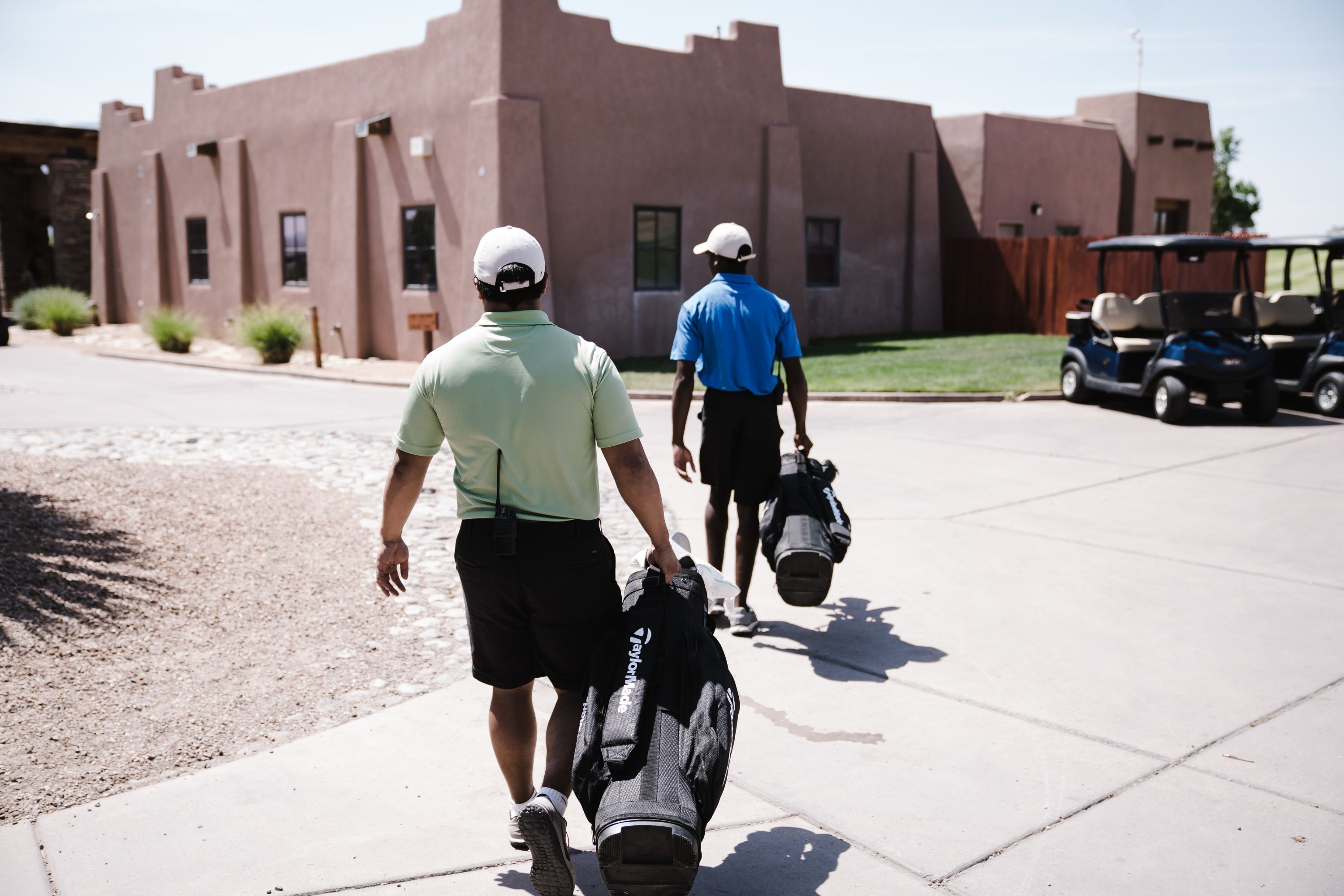 And of course, you have to feel comfortable in what you are wearing. That means that you should choose lightweight and well breathing materials for your summer outfit, and warmer yet still lightweight options for colder days in autumn and winter.
The basic rule of thumb regarding the choice of clothes to wear at TopGolf is that your outfit must fit you perfectly.
The clothes have to be made of breathable material that is lightweight. Also, it is important that your clothes are loose enough for you to move comfortably in them. Moisture-wicking properties are also essential since a lot of movements will make you sweat, and you will want to feel dry,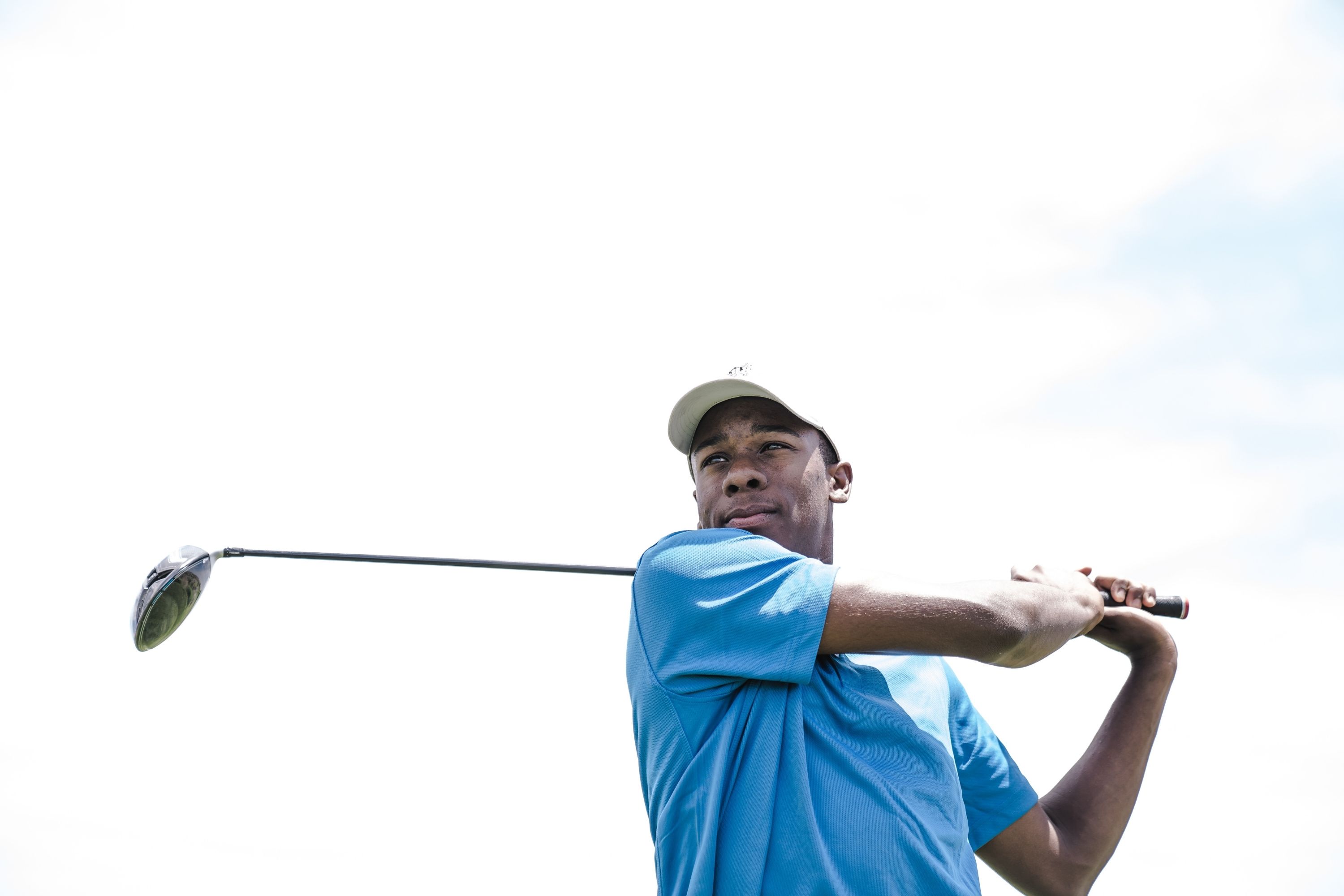 Best Footwear for TopGolf Activities
Footwear is as important as the clothes that you have on you. With wrong shoes, you will not feel comfortable and it may even prevent you from participating in most of the activities!
To avoid that, and in order not to just sit in the corner all the time because of the uncomfortable footwear, pick it correctly.
If you are a man, consider choosing snickers, basketball shoes, or even casual shoes. Remember only that the soles must not be slippery! Also, the soles of your footwear should be even and flat, without heels.
Remember: you should stand on the ground firmly!
As for the ladies, your footwear will mostly be the same as your male mates'. Snickers, casual shoes – all with flat soles that are non slippery. Basically, you can even wear sandals or flip flops – only make sure that they fit your feet perfectly without falling off you while walking!
Tennis Outfits Haul | Golf Outfits Haul | Activewear Haul
Summer Outfits For Wearing At TopGolf
Summer is a hot season in all senses! High heat and a lot of movement will surely make you sweat, so you need to be sure that your clothes provide you with proper ventilation and comfort.
In summer, the best option is to wear athletic wear. Women might want to put on an athletic dress, tennis skirt, or your favorite athletic shorts with the tank top. Men can also wear athletic shorts, a t-shirt, and their tennis shoes.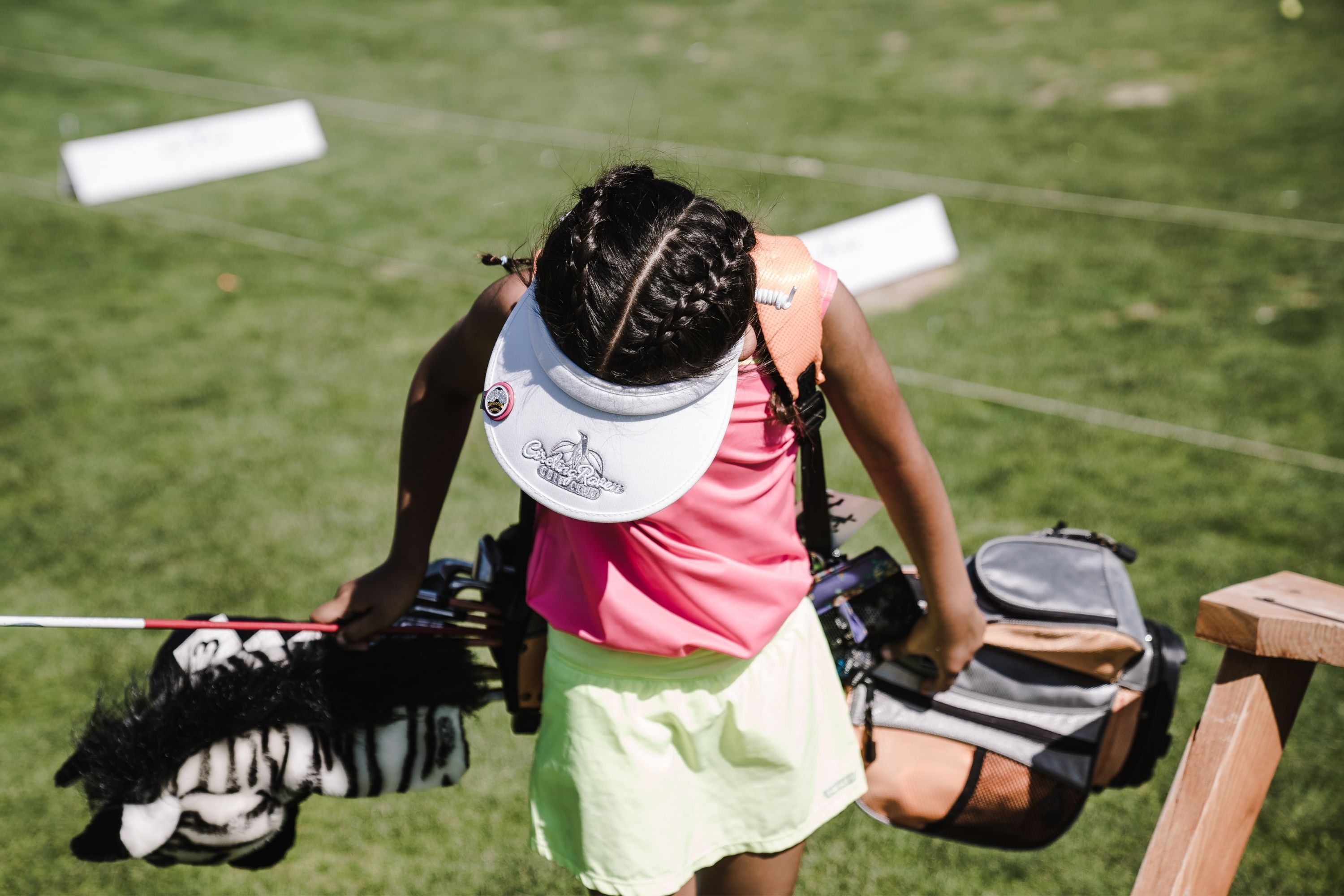 What Do People Wear to TopGolf In Autumn?
Since the basic clothes that you should choose for wearing at TopGolf are more or less the same, you might need to consider certain distinctions when going there during the different seasons.
Naturally, for your summer visit you will choose breathable and lightweight clothes of fair colors. However, for winter, you might want something warmer yet still not heavy that will also be ventilated well.
Upon closer consideration, we can say that, as for the fall, your clothes will depend on the type of TopGold location you are going to visit. If this is going to be a warm location, for instance, if you are visiting through September to November, it is important to know what to wear.
For a warm location, it's ok if you put on a light sweater and athletic pants, or jeans. Some of you might even be able to get away with a short-sleeved shirt!
However, as for the colder location, you need to get ready and have a long-sleeved t-shirt, long pants that will keep you warm, and a jacket in case the chill is really bad.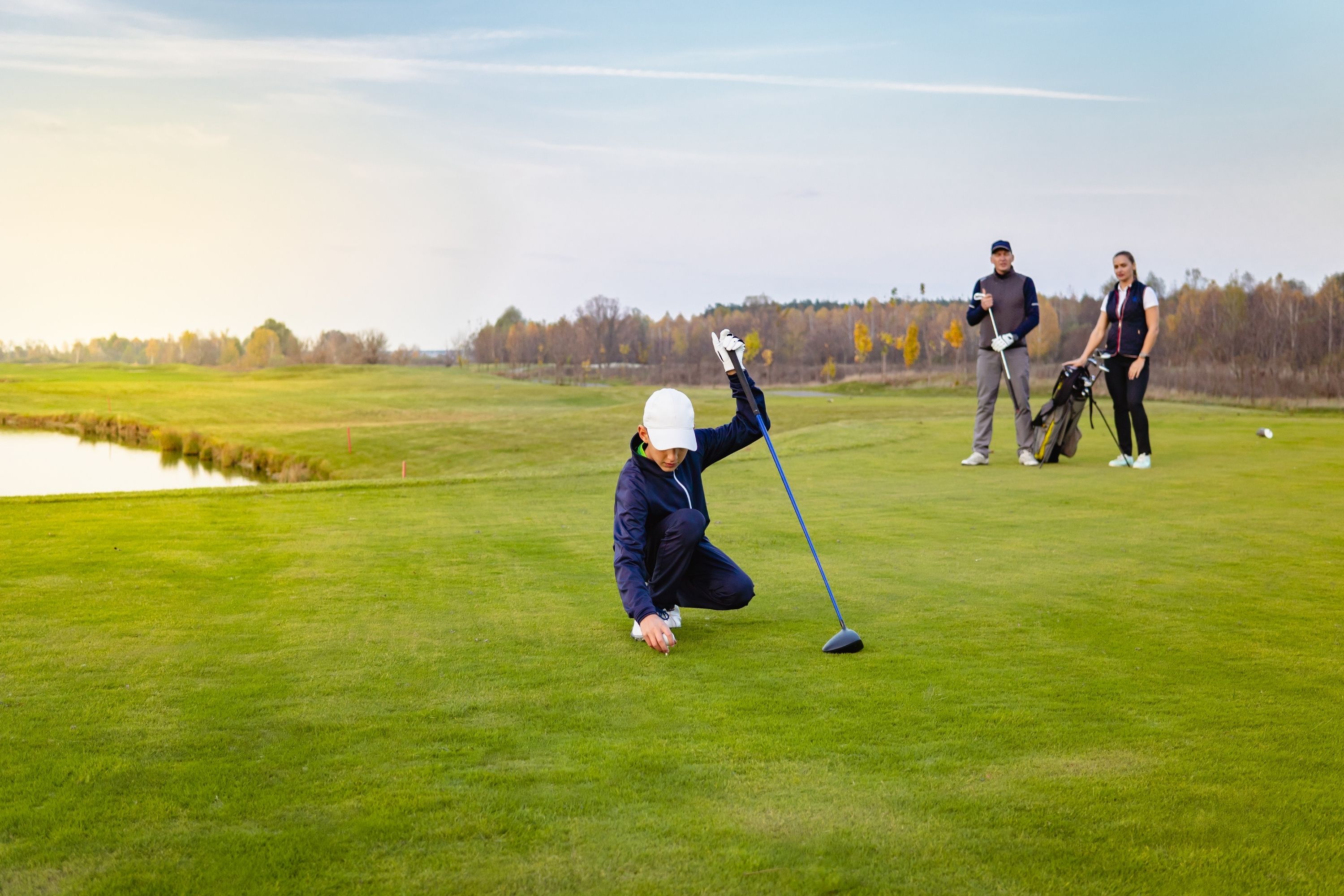 What Should I Wear to TopGolf In Winter?
Winter is not the reason for not visiting TopGolf activities at all! You just need to have suitable clothes on, and your visit will be all pleasure. Long pants, boots, comfortable shoes, a heavy-duty sweatshirt or a winter jacket, and maybe even a sweater underneath to keep you warm – this list of items is your must have for a winter visit!
Also, you might want to layer yourself if the winter is really cold or the weather is very windy. Anyway, consider checking the weather forecast before visiting!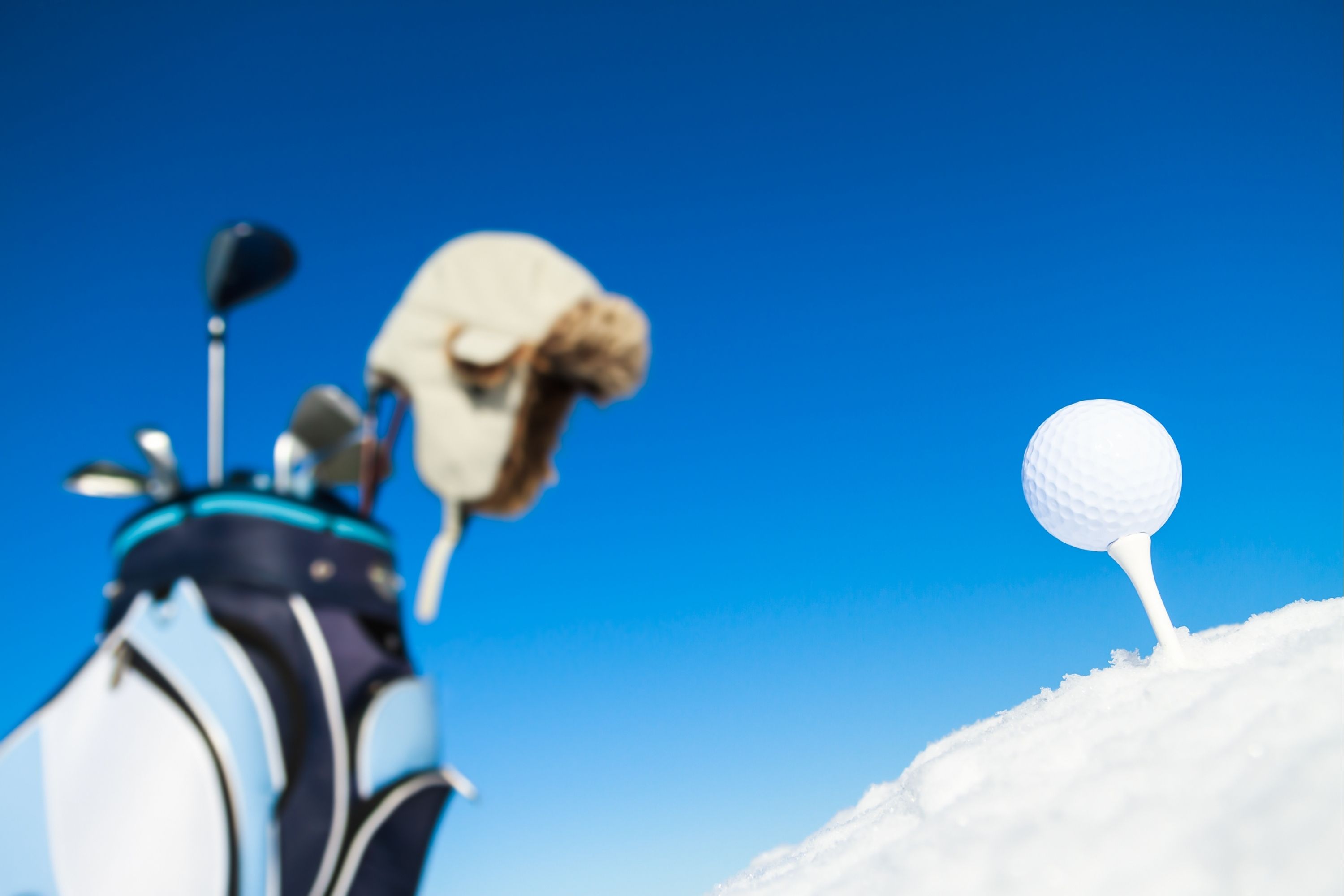 What to Wear On a Date to TopGolf?
TopGolf is not just a place where you can go with your family or friends (or even your colleagues) to have a good time together and rest! It can also be a great choice for your date location! And this is when both men and women feel stumbled and start wondering what clothes they should be wearing for the date at TopGolf.
Well, in fact, this is a reasonable question. On the one hand, you need to be dressed nicely since you are having a date. But on the other hand, your clothes must also be comfortable.
So high heels and fancy dresses are better to be left at home.
We can give you one versatile advice: Consider what type of date you are going to have. If this is a fancy date, then your dressing style will differ from the style used for a casual date.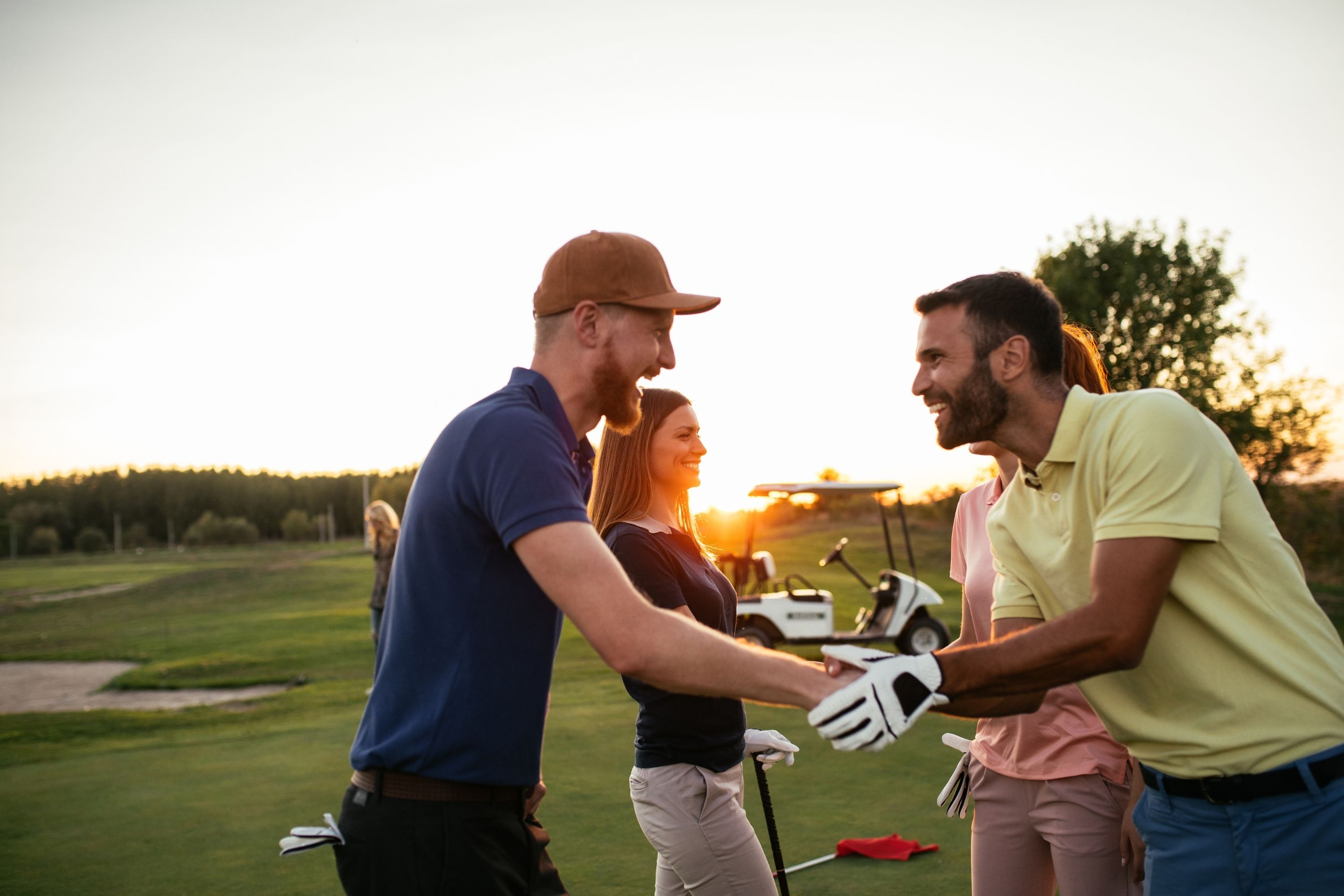 Fancy Date
If you are going to have a fancy date with your partner, you might want to consider wearing nice clothing to TopGolf. However, it is important not to dress so fancy that you are not able to play golf in case you want to!
So avoid wearing high heels and narrow dresses or skirts (if you are a lady), as well as any clothing that will prevent you from swinging a golf club (if you are a man).
In particular, men can wear nice sneakers, shoes, comfy dress shoes (for instance, loafers), or even a pair of nice boots! As for the clothes, nice pants, trousers, and a comfortable button-up shirt will do perfectly for a fancy date.
Speaking of ladies, they can opt for a nice sundress, a skirt, or pants paired with their favorite top. You can also wear some fancy jewelry or a statement purse as an accessory.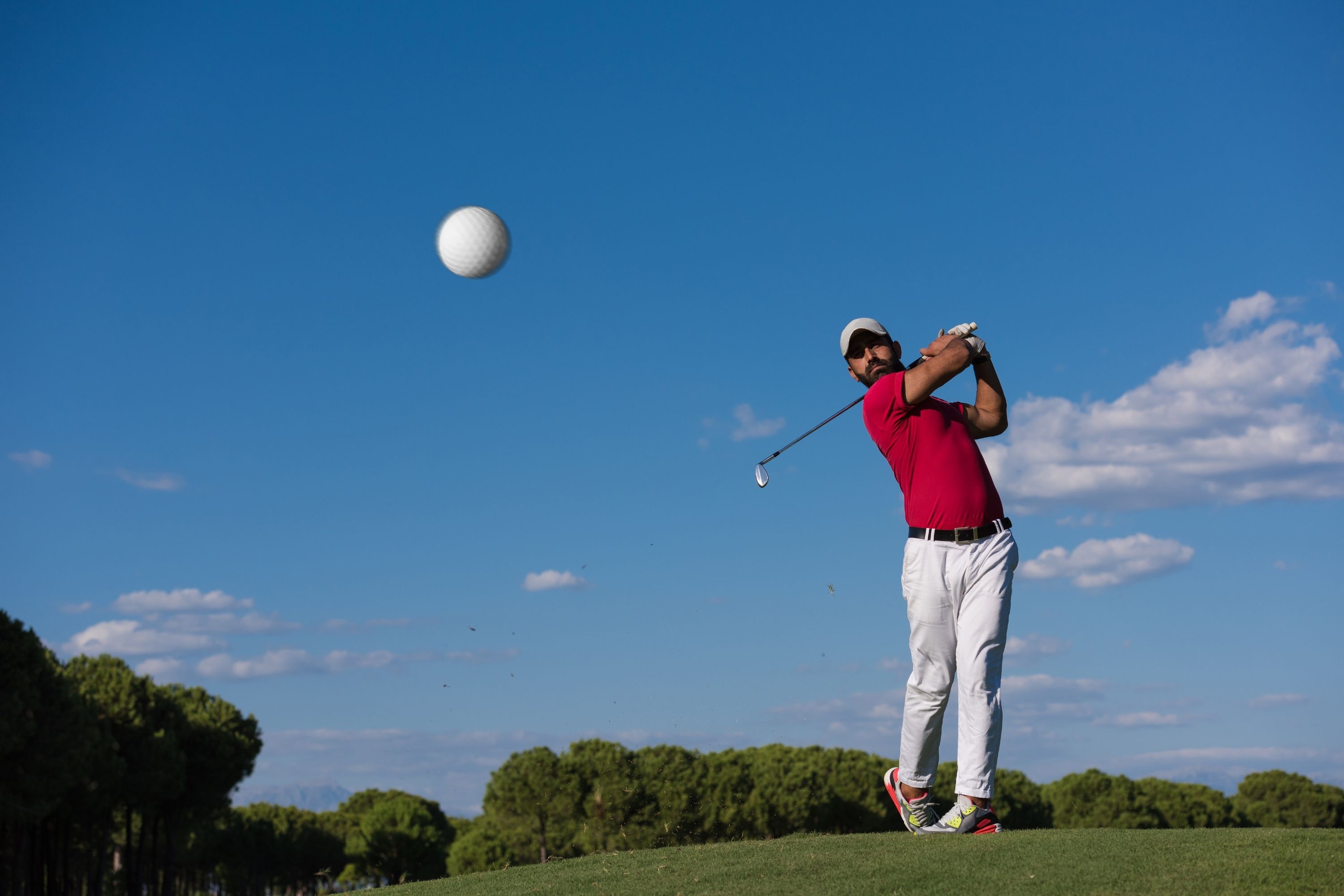 Casual Date
If you are more into casual dating style, consider simpler clothes. Jeans, sneakers, and t-shirts paired with a sports jacket or coat will do perfectly well for such an occasion.
In order to figure out what style of clothes will fit you best of all for your TopGolf visit, simply ask your partner what type of date he/she prefers.
Like this, you will avoid hours of hesitations and will be able to better understand what clothes you should look for!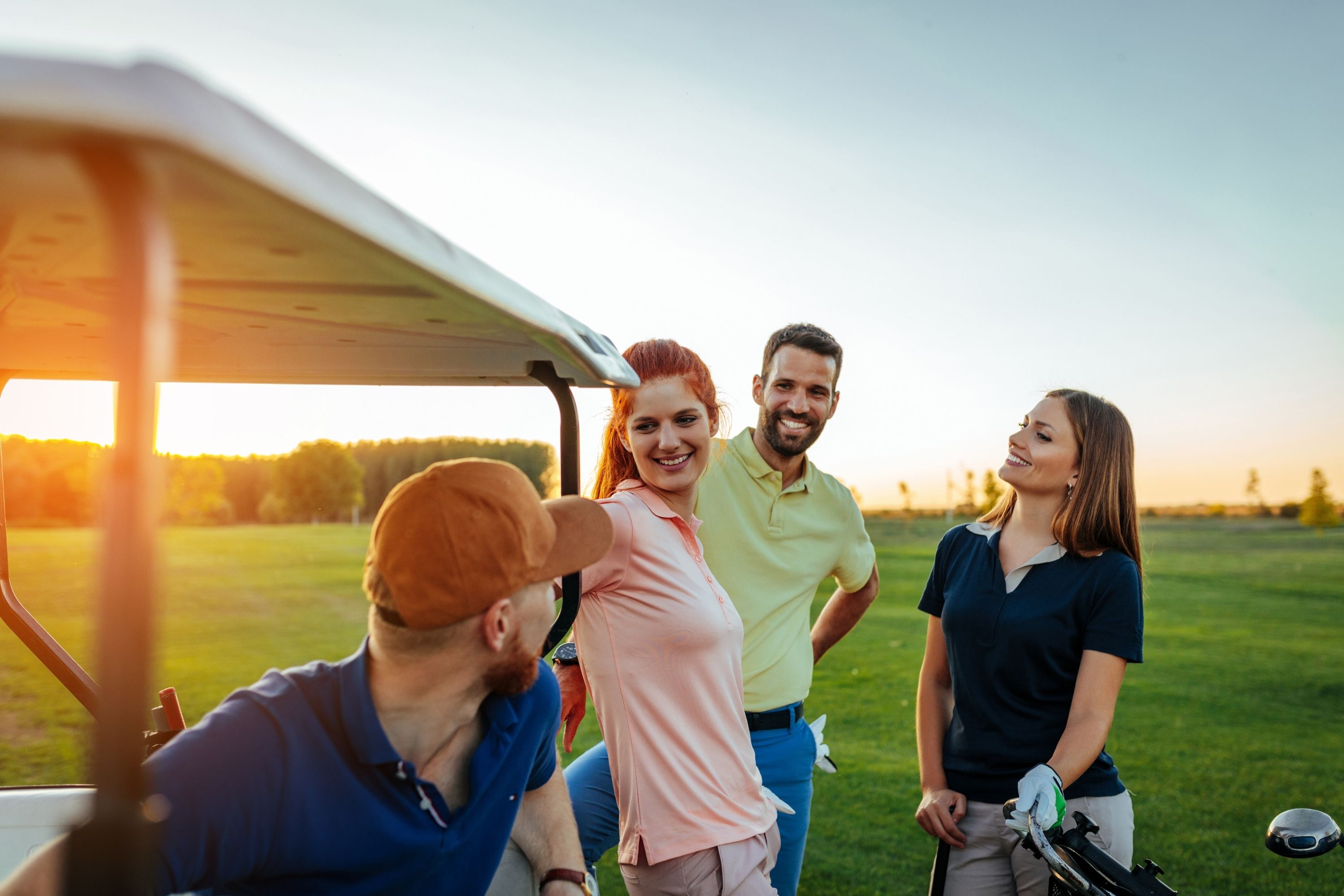 So, in this article, we tried to provide you with the maximum amount of information regarding what clothes to wear if you are going to visit TopGolf. Now you know what outfits will be the best for your summer visit, what clothes to wear in fall, and what to consider wearing if visiting in winter.
We also shared a few tips on what to wear if you are going for a date to TopGolf so that you could spend less time on choosing your garments and accessories.
And we hope that with all this in mind, visiting this fun place will be all pleasure for you!
Frequently Asked Questions
⭐ Is TopGolf a suitable place to visit with kids?
⭐ What shoes shall I wear at TopGolf?
Sneakers or tennis shoes will be the best option. Just make sure your footwear has a good grip on your feet!
⭐ Can TopGolf be visited any time of the year?
Yes, the location works all year round.