In a modern world of haircuts, there are plenty of different options that you can opt for in order to get the look of your dream. However, it may sometimes be difficult to decide what hairdo to choose. For example, one of the most common stumbling points is choosing between layered hair and non-layered hair.
People can't make a decision often simply because they don't get a clear point of what each of these haircuts is. So in this article, we will try to explain it the best way we can. You will learn what a layered haircut is and what the non-layered one is. Also, we will tell you what pros and cons layering has.
Moreover, you will find a comparative section where we will try to present and compare the most significant features of both haircuts. With all this, you will be able to get a better understanding of each of these haircuts. As a result, if you decide to get a layered haircut one day, you will know for sure how it will look on your hair.
Layered Hair vs Non-Layered Hair. Comparison And Distinctions
It may be difficult to decide what hairdo you want, especially when you don't have quite a clear understanding of what the chosen haircut is. For example, not everyone knows exactly what a layered hairdo is and what the distinctions between it and a non-layered alternative are.
This is why the question of what hairdo to choose – a layered one or not – is the question that many women are asking when they visit a salon. For some layered hair is so much easier to handle, while other people might not like the feel and look of a layered hairstyle.
What is the difference between layered and non-layered hair, and what should you take into consideration when you decide to try a new layered hairstyle? This is exactly what we are going to figure out below.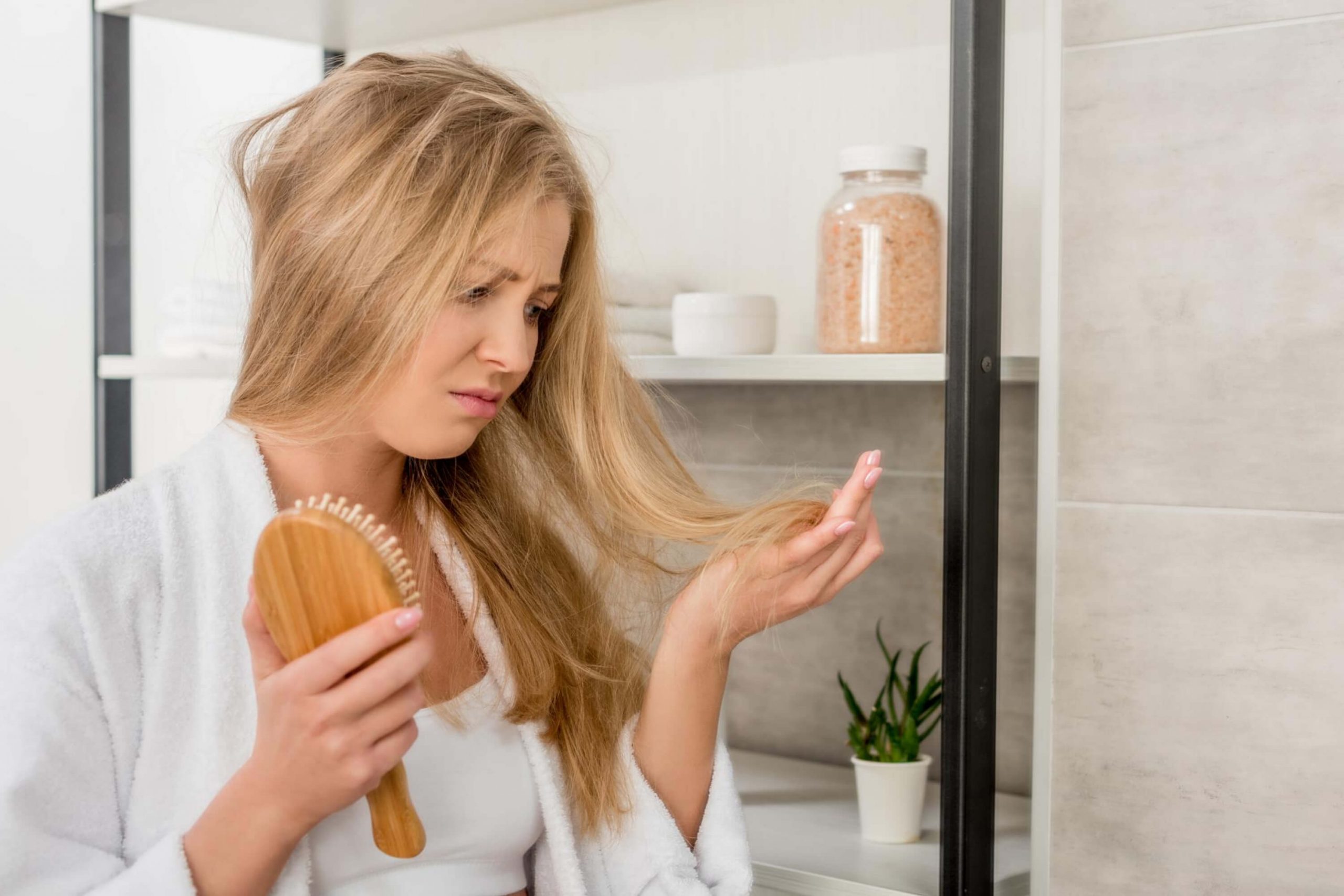 What Is Layered Hair?
Layered hair is the type of hairdo when the hair ends are ending at different points on your head. In simple words, this means that this haircut looks like the hair does not have the same length.
However, if you ask a professional hairdresser about layered and non-layered hair, he or she will give you a really interesting answer.People tend to think that layered hair is cut into different lengths of hair. This is because the hair falls at different angles.
However, this is not exactly the case. In fact, layered hair is the type of haircut when your hair is all cut into the same length.
From the top of the head and all the way down to the lower parts, it may appear in different lengths. However, it is actually the same. Hair that is non-layered ends at the same place, letting you think that your hair is one length. When, it is actually just ending at the same point, but it is not the same length. We hope that you understand this explanation.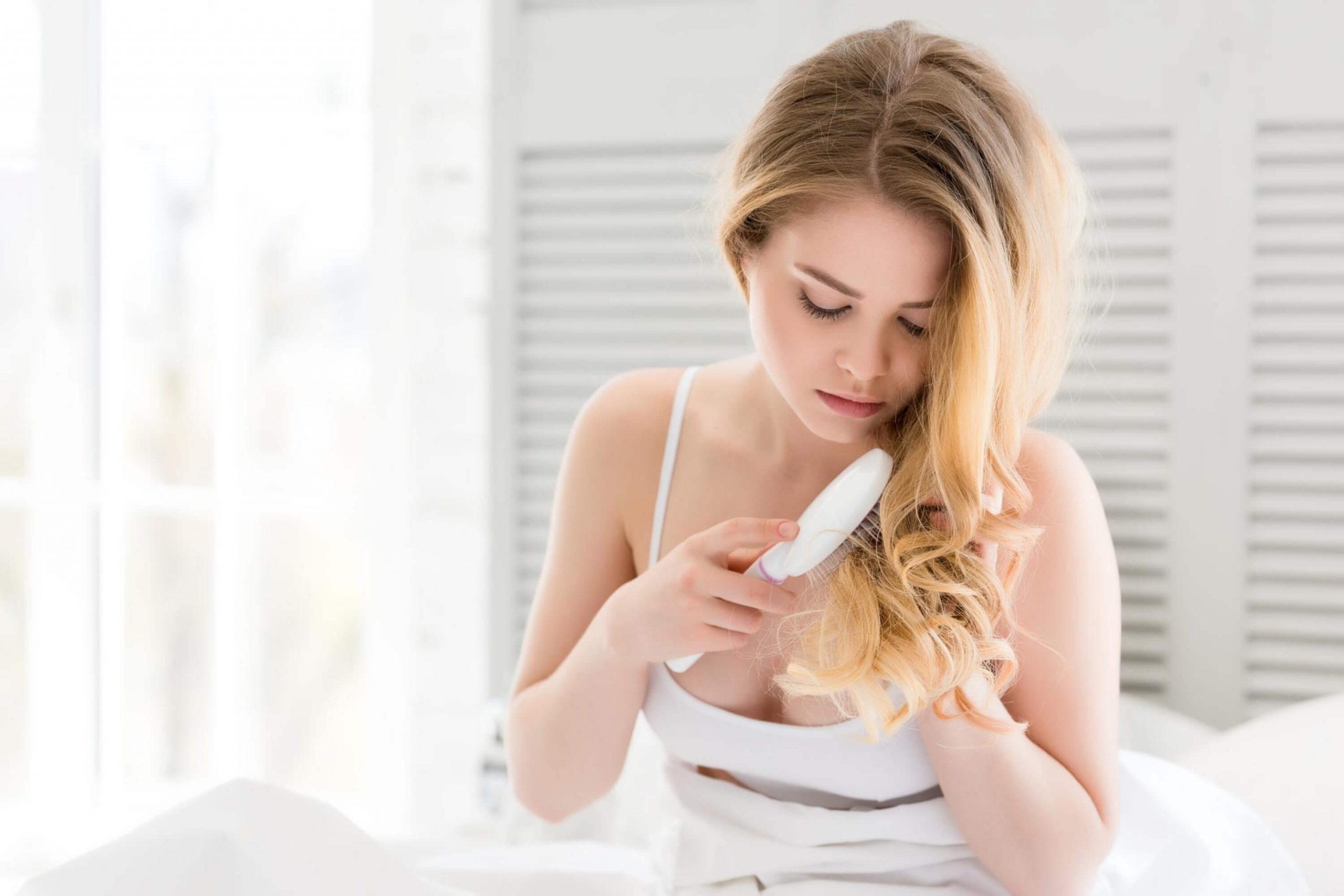 What Is a Non-Layered Hairdo?
Unlike the layered haircut when your hairs fall at distinct angles, in a non-layered haircut, the hair tips end at the same horizontal level. This gives the appearance of hair being cut to the same perimeter length as the natural fall.
However, they actually just end at the horizontal level but do not share the same length.
Now that you know the very basic distinctions between these two types of haircuts, let's dig deeper and take a closer look at some other specifics and nuances that you may find useful for yourself.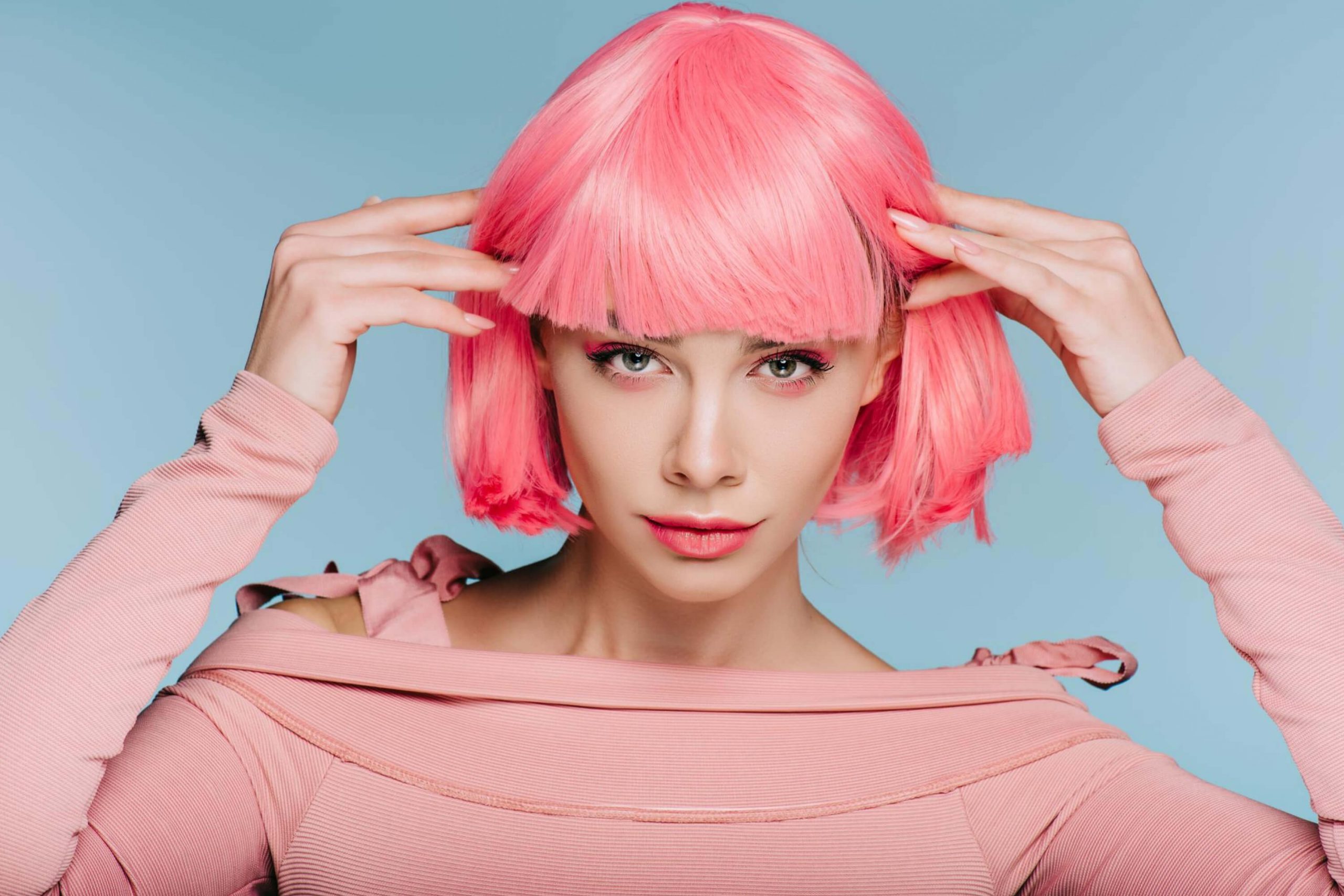 Does Layered Haircut Make Your Chevelure Thinner?
This is the point of concern for many women since nobody wants her hair to look or feel thin and flat! We are all striving for voluminous and thick manes! As for the question, in fact, the answer is that it depends on the type of hair that you have.
In addition, the type of layered hair that you are considering also matters.
There is a type of layer that is framing your face. This one is going to be ideal for thin hair.
The framing lets your hair look thicker than it is in real life. However, with the wrong type of layered haircut, thin hair can look a lot thinner! So if you are the owner of thin tresses, ask your hairdresser whether he or she finds it reasonable and suitable for your hair type to get cut using this hairdo.
By the way, quite many people with thick hair are getting layered hairstyles! This is because in general, the layered hairdo is giving your mane a thinner appearance. So if your chevelure is really thick and puffy, then using a layered haircut to "flatten" it a bit is a good idea. And besides, it is easier to manage as well.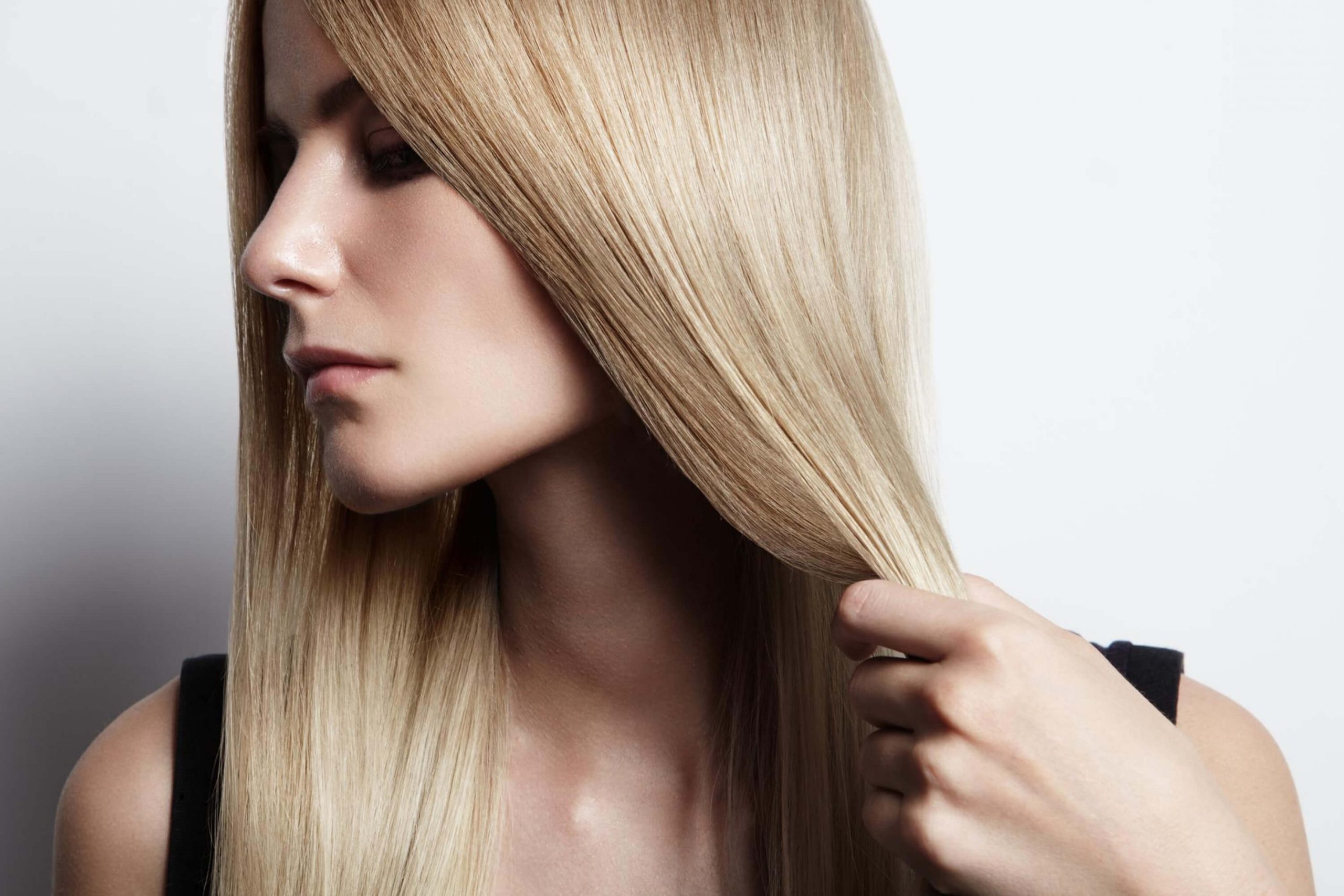 Should I Layer My Hair If It's Thick?
As we have already mentioned above, people with thick hair often decide to get a layered hairdo because it makes your mane look thinner and less messy. The most important thing that you should keep in mind when choosing what hairdo to have is the following: you need to make sure about the type of layered hairstyle you are going to get. For example, thick hair that is cut incorrectly can look even thicker and will be much harder to manage! And this is definitely not the effect you want to have.
But, in general, it is often recommended that thick hair should be layered. This haircut will make your naughty chevelure look thinner and will make it more manageable as well (which is a great issue for the owners of thick hair!).
If you are the owner of thick hair, or you have friends with that, you know that most people with thick hair are complaining that the hair feels heavy and that it is hard to manage. But with the right layered cut, it will be a lot easier to handle and will feel a lot lighter.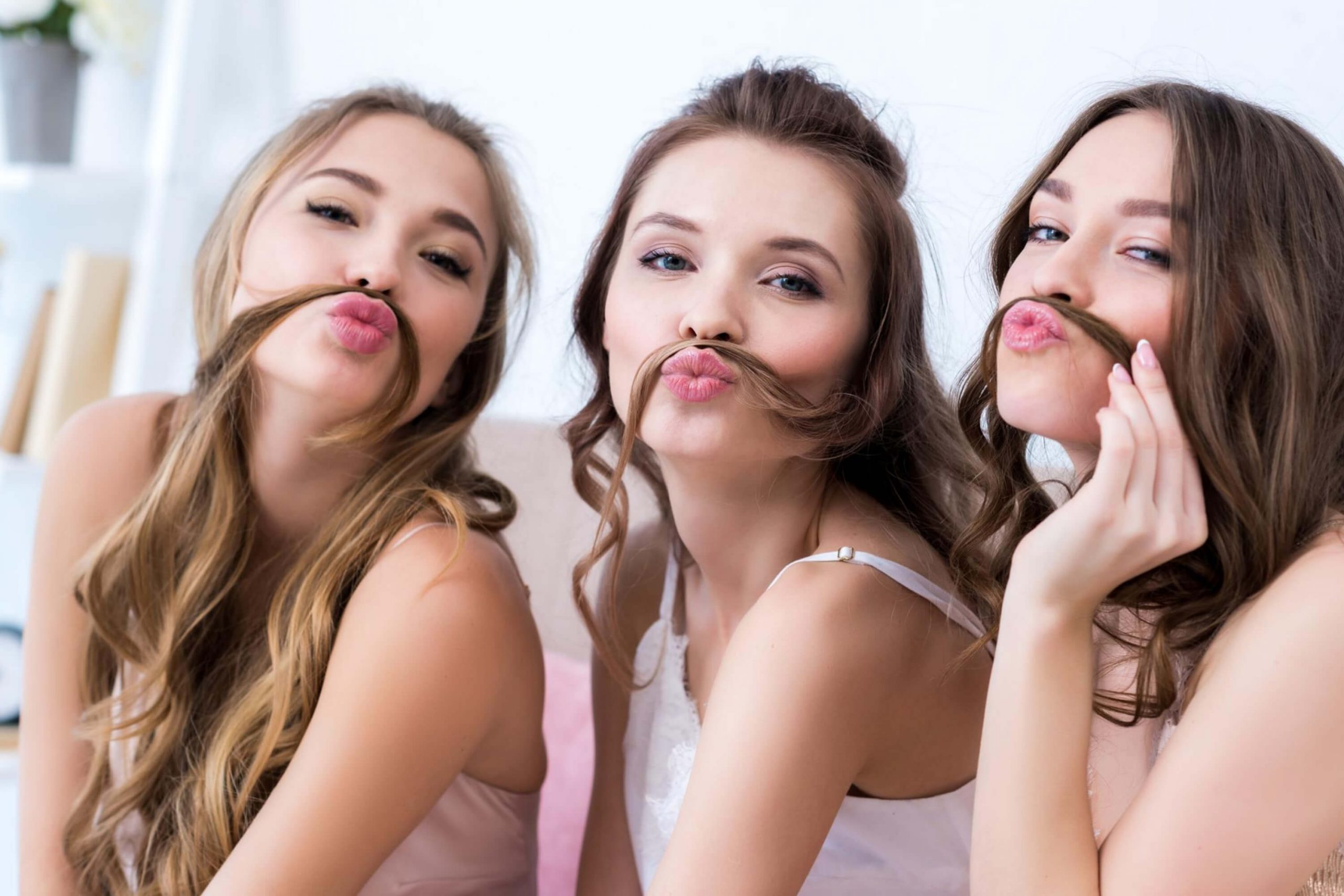 How Do I Know Whether Or Not I Need a Layered Hairdo?
Naturally, if you have never had a layered haircut, you will want to know for sure whether or not this is the style that you need. But how is it possible to figure this out? There are some things that you should take into consideration before you can decide if you should get layered hair or not.
Fine hair. If you have fine hair, we would not recommend you cut your hair into layers. It is going to make your hair look even thinner! However, there is a certain layered style that you can opt for since it will reduce the risk of having thinner hair.
Thick hair. As we already said before, a layered hairdo can work on thick hair. However, you need to keep in mind that it will have more volume, making your mane look thicker. This is why we would suggest you make sure that you talk to your hairdresser so that you can decide together what layered option will be best for your thick hair.
Curly hair. You should definitely consider layered hair if you have curls! This is going to make your mane way more manageable and it will give movement to your hair. The layers will give your hair bounce and the whole chevelure will not be as heavy as before.
The time for hair care is in the morning. There is some styling that you should do in the morning with layered hair. Especially, if you want to curl the layers. This is why you should consider the amount of time you will have for doing your hair in the morning. In general, layered hair doesn't take that much time to get styled in the morning, if you are not curling it.
With these life hacks, it will be easier for you to decide whether layers are for you or not.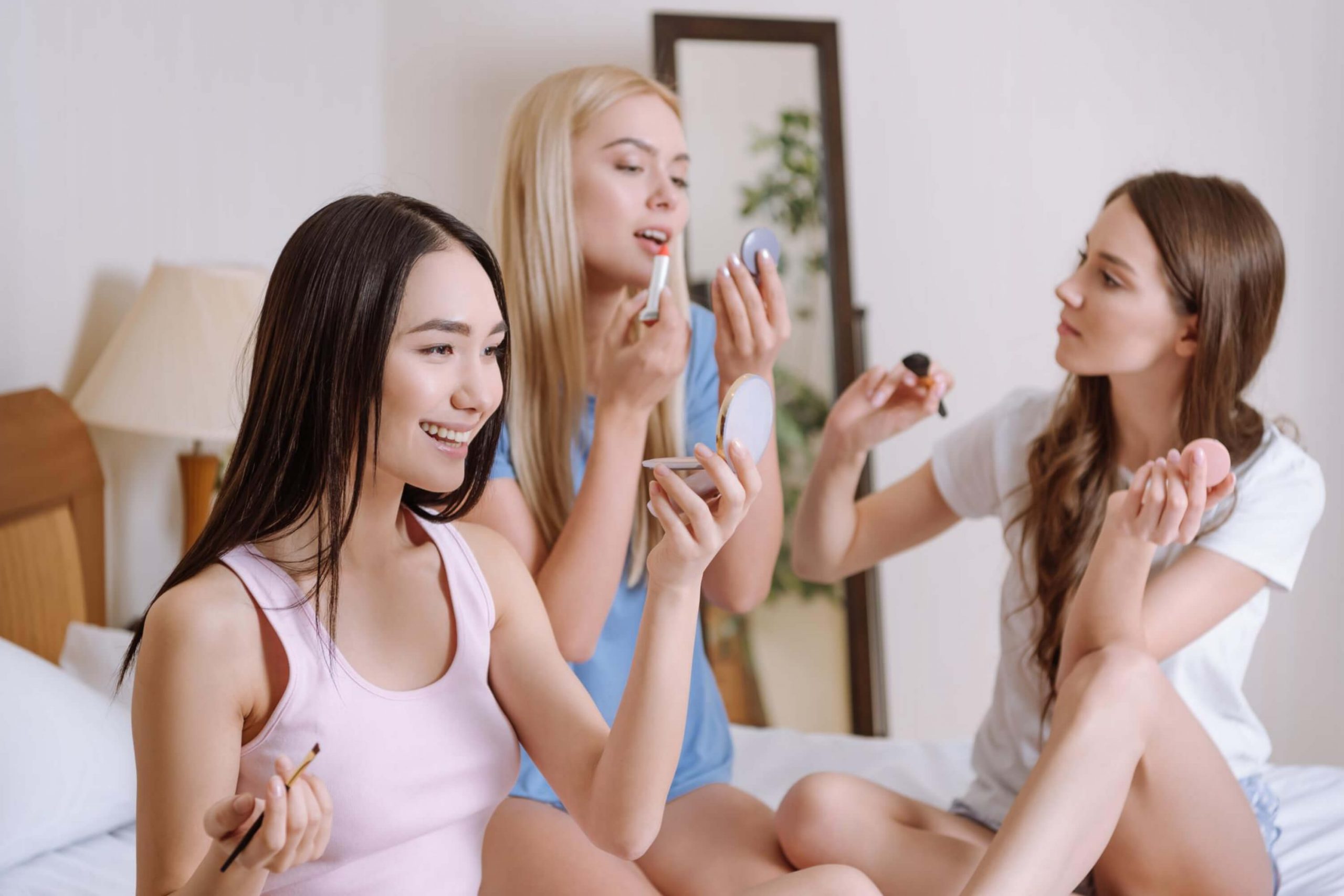 The Pros And Cons Of Layered Hair You Should Know About
Like any other hairdo, layers have their strong and weak sides. And if you know about both in advance, it will be easier for you to figure out whether or not this haircut is exactly your option.
So before you make an appointment at your local hair salon, make sure that you read all the pros and cons we prepared for you and make the right decision.
So as for the benefits and perks of getting a layered haircut, they are the following:
If you have naturally thin and straight hair, adding layers will help you add volume
A layered hairdo makes thick and bulky hair less heavy and more manageable
Layered haircuts always make the face look flatter
A layered hairdo softens an individual's facial features
This hairstyle is versatile as it can be styled to fit almost every type of look!
Since layering hair tends to remove the extra weight, drying time will be shorter
However, there are also certain downsides that you should be aware of in advance.
The time this hairdo takes to style it might take a while. This is especially true for the hair that is naturally thin and straight
If done wrong, a layered haircut can result in wispy or straggly hair.
Layered hair requires a lot of maintenance, which can be expensive.
The process of having your hair layered inadvertently will lead to the loss of some hair length
After layering, it might take a while to grow your hair out
If the layered haircut is too short, holding it up in a ponytail will be quite difficult
Certain layered haircuts are not suitable for certain face shapes
It is quite difficult to braid layered hair. If you have to braid it though, a French braid would work
So now that you are aware of all the stumbling stones that you may meet on your way to the perfect haircut, we are sure that you will make the right decision.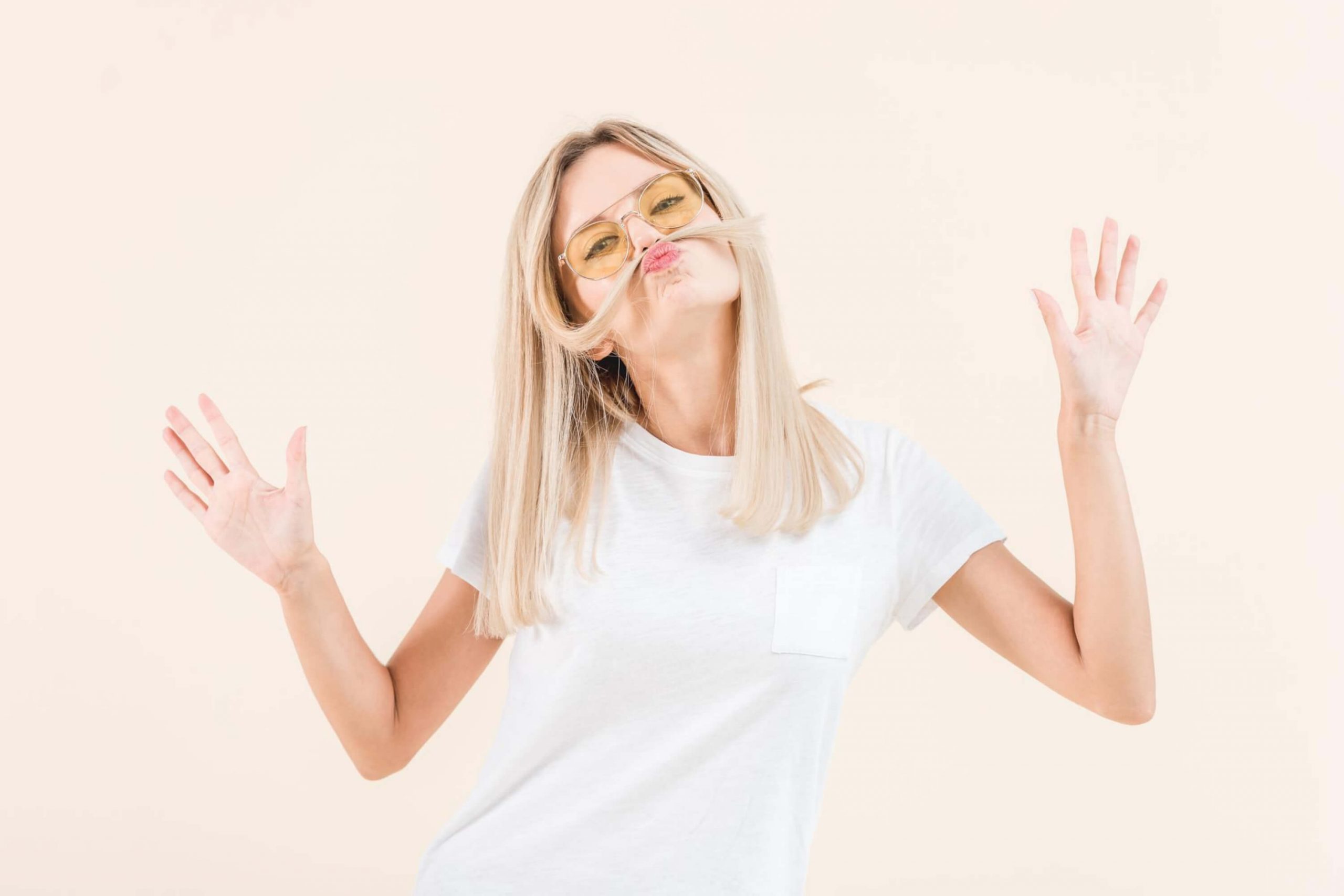 How to Treat Your Layered Hair Correctly?
We have already figured out what benefits and downsides layered haircut has, as well as compared its specifics and nuances. Now we find it necessary to find out how you should treat your hair so that it keeps its shape and appearance longer and better.
People that are getting a layered hairstyle for the first time often tend to maintain their hair as they normally would. However, this can end up in a huge mistake. See, if you treat your layered hair the same way you treat your non-layered hair, it will leave you with hard-to-manage strands.
This is why the very first thing that you should do is to consider whether you want to straighten your hair or give it curls for getting some extra volume and bounce.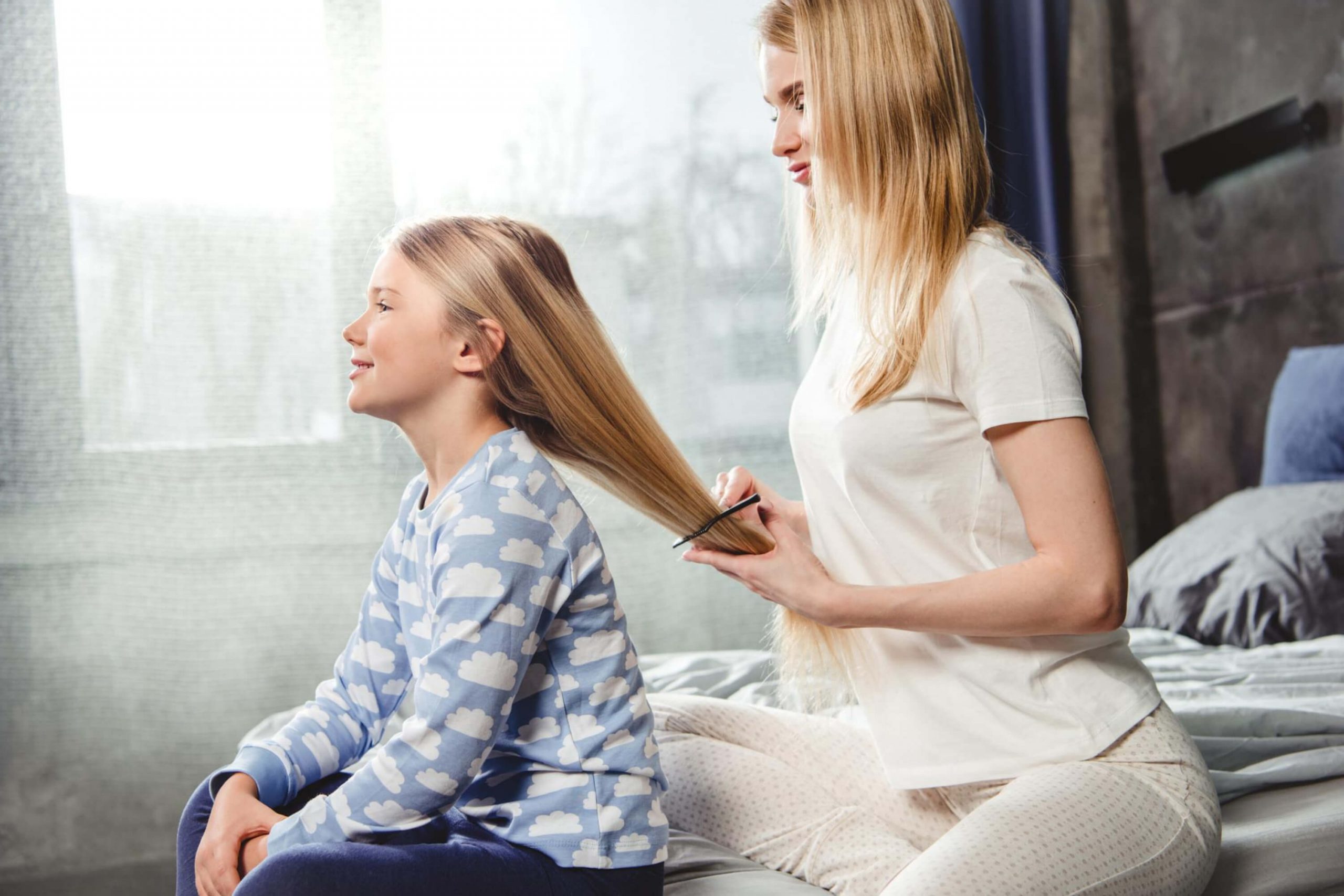 In addition, you should also know that people with layered hair are using heating styling products a lot more! This is why layered hair needs higher-quality styling products that protect against heat. And of course, such frequent use of heating style instruments means that your hair will need a way better maintenance and care! And that might be pricey.
Using high-quality shampoo and conditioner that will smooth your hair is essential if you are not in the mood for curling your hair before work. It will make your hair more manageable and will ensure that your hair has the right amount of volume.
So now it seems that you know you might need to make the right choice and decide, whether or not you want your hair to be layered. Anyway, no matter what you decide, having this information in your mind will definitely be handy in the future.
Frequently Asked Questions
⭐Is layered hair the same as wavy hair?
No, you make waves by using hot styling tools. Layered hair is a type of haircut that means that the stylist uses scissors to create layers.
⭐Can layered haircuts be done on short hair?
Typically, this hairdo is used on mid-length and long hair since, when you get your hair layered, it becomes shorter in length.
⭐Does layered hair need special care?
It needs proper care and maintenance, as well as regular styling. This is why this hairdo ends up being quite pricey.